This past Saturday, as I made my way around the Played Out Show & Shine in Orange County enjoying the cars and ocean breeze, I couldn't help but make some comparisons between this event and another that I attended a couple short weeks ago on the other side of California – the Gambino Kustoms Sit Down.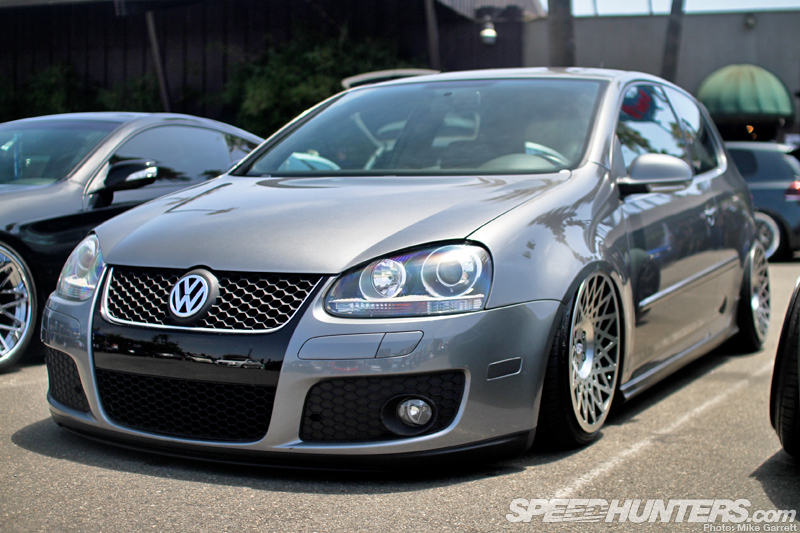 Sure, the late-model machines at Played Out and the rods and customs at the Sit Down couldn't have been any more different from each other, but there were still some striking similarities I saw between the two events.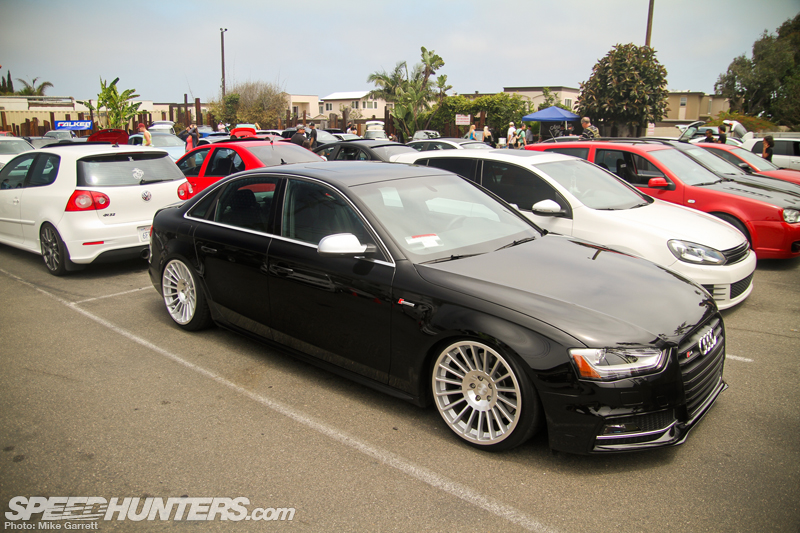 For starters, their physical size. Neither were giant shows where you'd struggle to see every everything in a limited amount of time, but smaller scale, somewhat more relaxed gatherings with plenty of time to chat to people and look over all the cars in detail.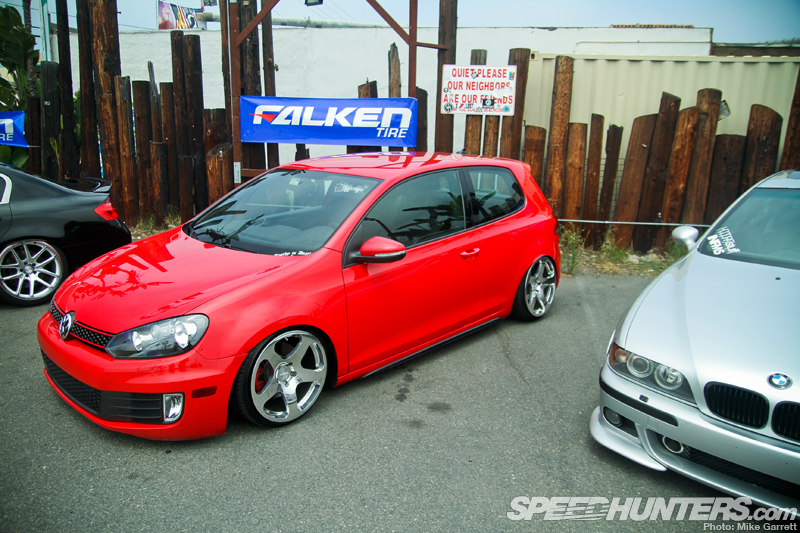 And like the Sit Down, the atmosphere at Played Out was as laid back as it gets. There were no intense battles to win trophies or rivalries to be seen. It was all about hanging out and enjoying cool cars and good company. Who doesn't like that?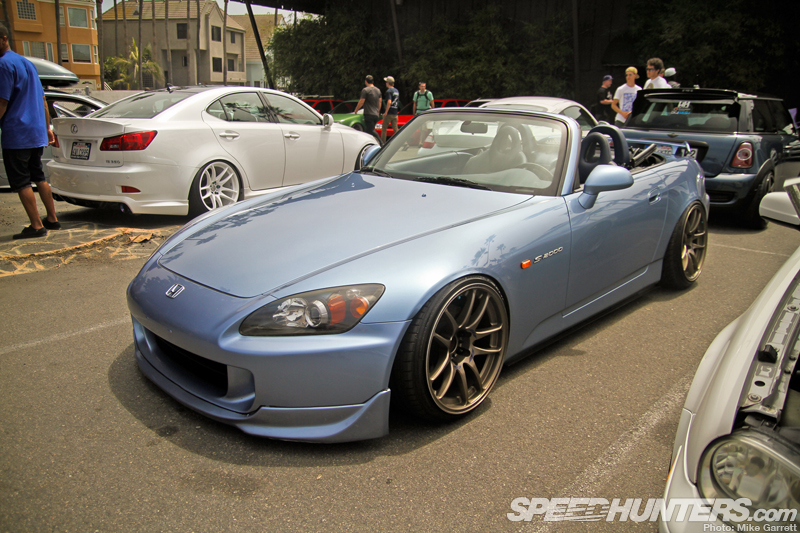 It was just one more of the countless observations I've had in my years as a Speedhunter. Whether its VW Golfs and S2000s or '53 Chevys and '32 Fords, the spirit is so often the same.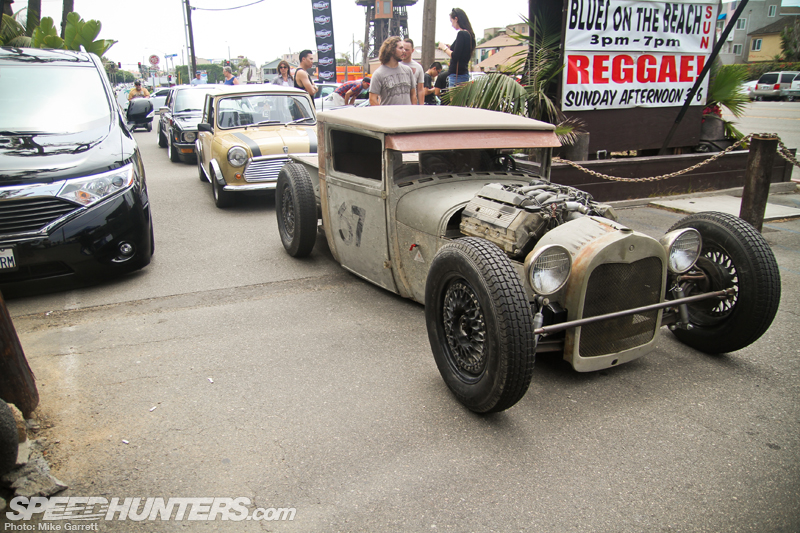 Of course, there was actually one proper hot rod in attendance at Played Out – the '28 Ford Model A built by Mike Burroughs of Stance Works. This was my first chance to see this car in person, and it's quite the machine.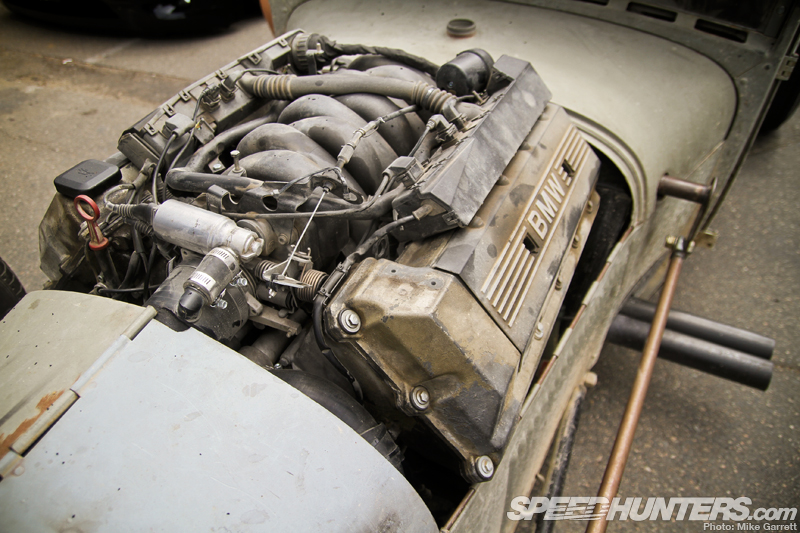 Rather than a small block Chevy or flathead Ford bulging from the dirt and oil-caked engine compartment, there's a 4.0-liter V8 grabbed from a BMW 7 Series.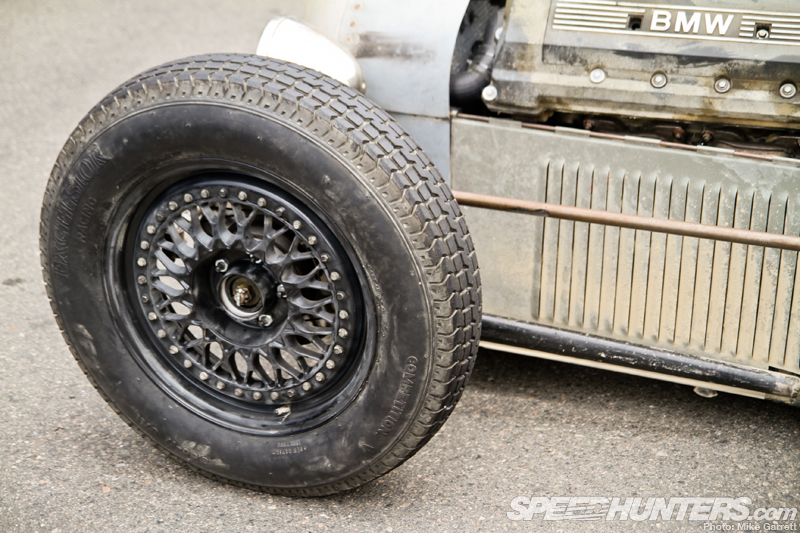 The wheels are custom-built ultra-narrow BBS RSs with vintage type Excelsior tires – something unheard of in the hot rod world but a perfect fit with Mike's vision of the car.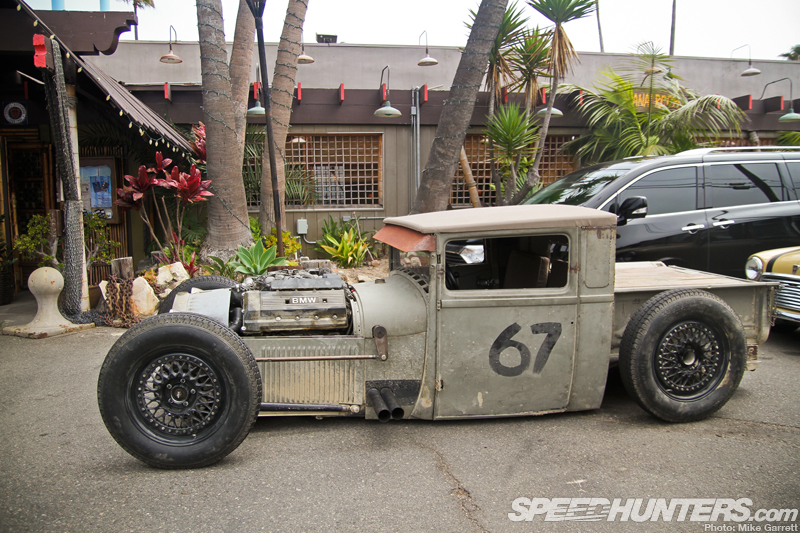 The '28 is a perfect mesh of traditional 'rat rod' style with an extremely unusual parts selection and some impressive fabrication. It's very cool.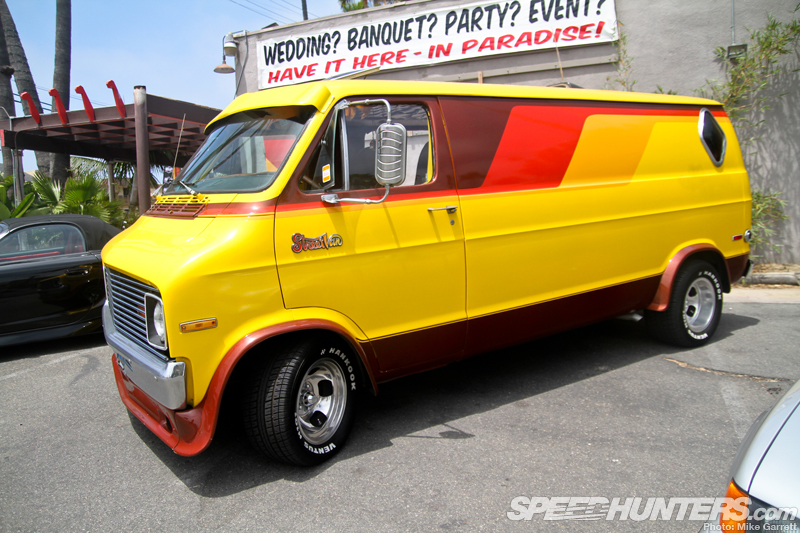 As another testament to how strange I am, one of my personal favorites from the entire show was this Dodge Street Van, which had been transformed from an old beater into this rolling tribute to 1970s custom culture.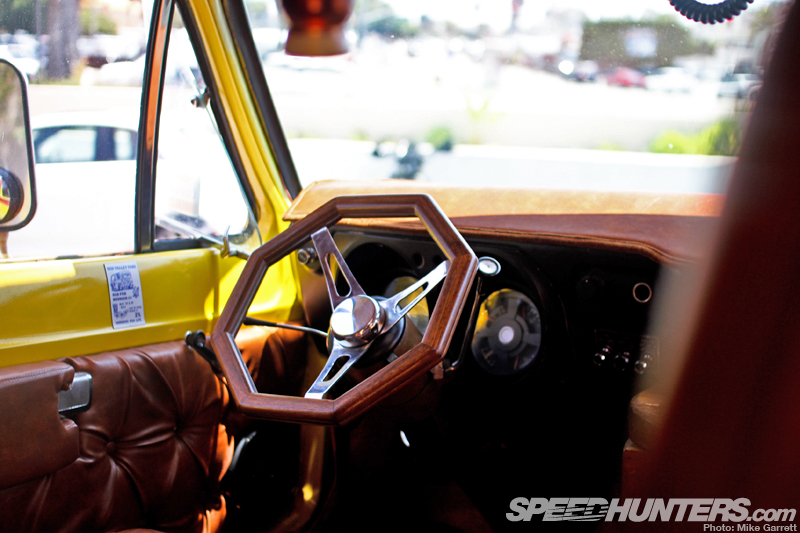 Both inside and out the Dodge is full of everything that the true vanner needs. From an octagonal woodgrain steering wheel…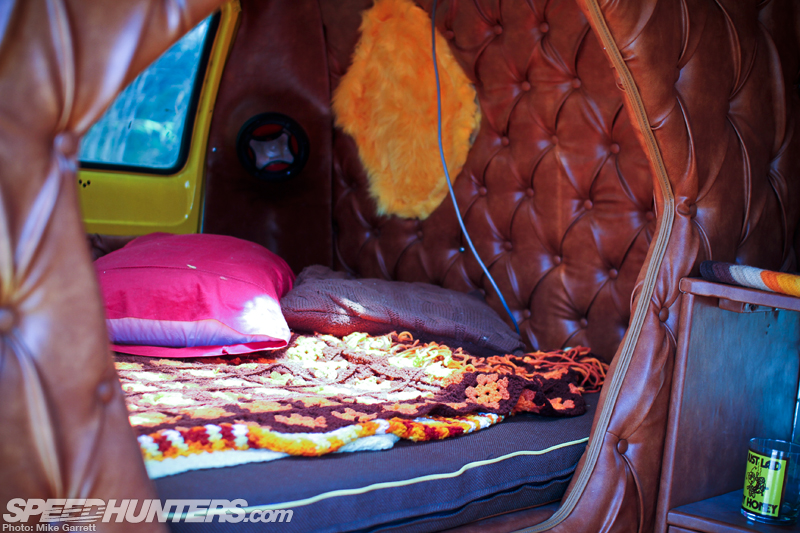 … to this plush looking retreat in the rear. Not only did the van have all the period-correct custom items, but its overall condition was fantastic – or should I say 'vantastic'. That's not something that can be said often about old vans from the 1970s…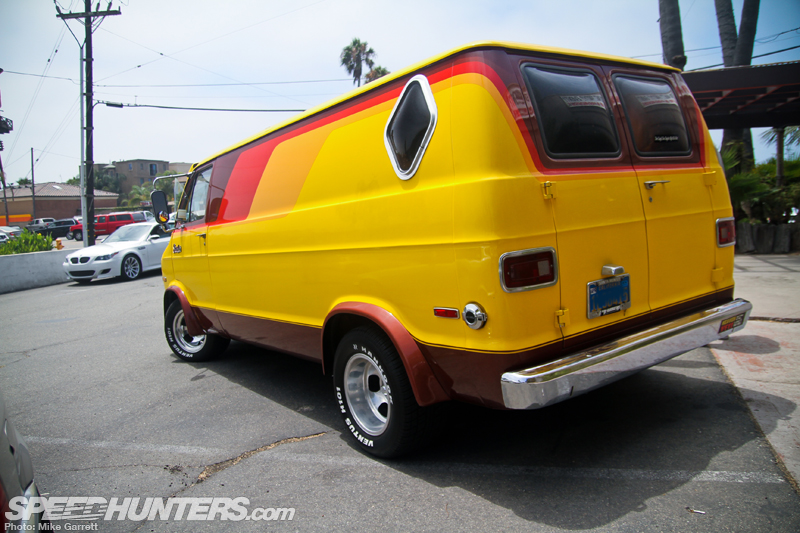 The van was unlike any other car at the event, but it's always nice to see other examples of car culture at events like this. Also, it's really hard to think of a better vehicle to fit the relaxed beach party nature of the Played Out Show & Shine.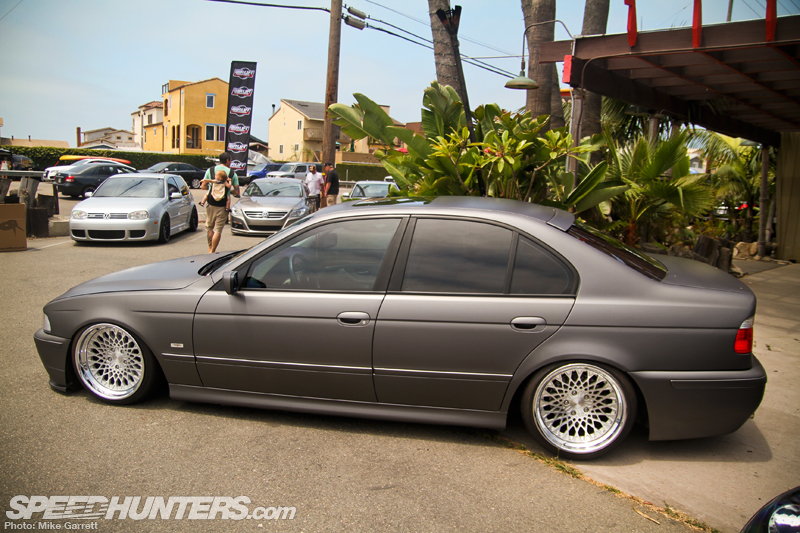 With the large number of VWs and Audis that were on hand  some might consider Played Out to be a 'Dub Scene' event, but in reality the selection of BMWs that came out was equally as impressive. Take this matte gray E39 5 Series for example…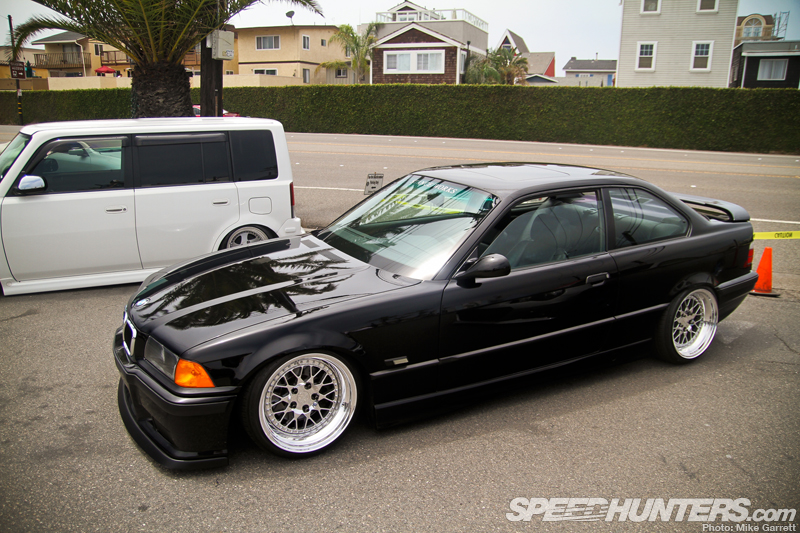 … or this immaculately-clean and ridiculously-low two-door E36.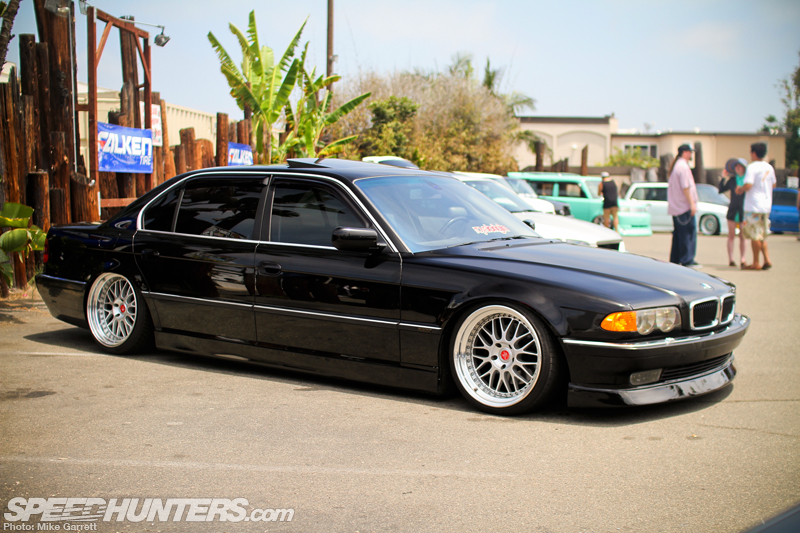 Something a little bit different was this long wheelbase E38 BMW 7 Series from the Royal Origin crew.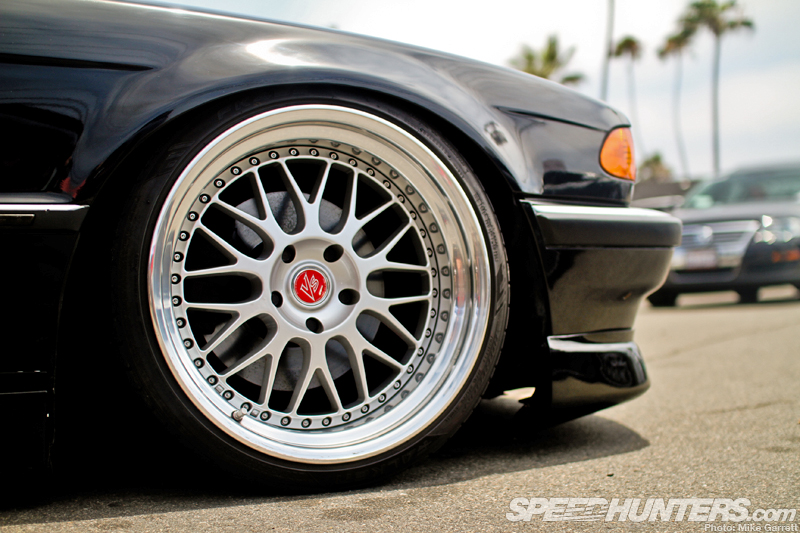 I love the use of Work VS-XXs on this big-body sedan. Just another example of Japanese-made wheels looking perfectly at home on a German chassis.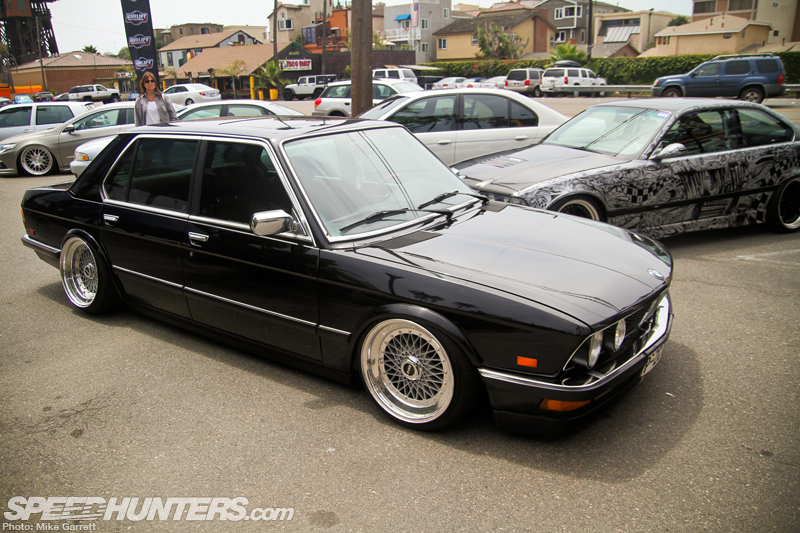 Also running with the Stance Works crew was Jeremy Whittle's mega-clean yet mega-simple BMW E28…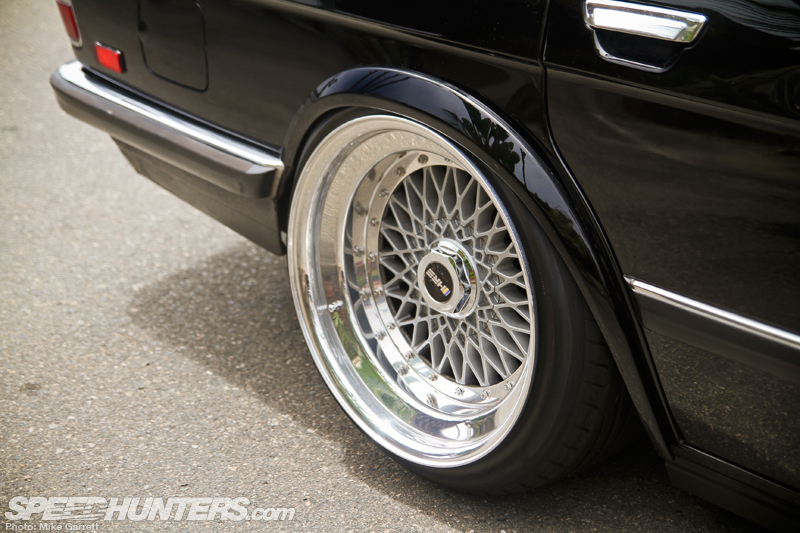 … which in addition to its air-bagged stance and old school HRE wheels is packing a Toyota 1JZ-swap under the hood.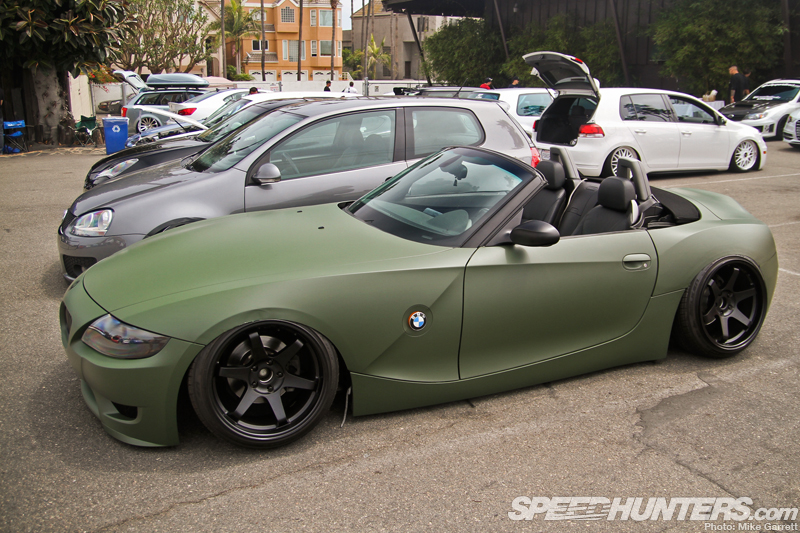 A couple months ago I came across a wild looking slammed BMW Z4 at the Wekfest event in Long Beach. Well, it seems that car isn't the only mental Z4 prowling the streets of Southern California. This olive green example was equally nuts.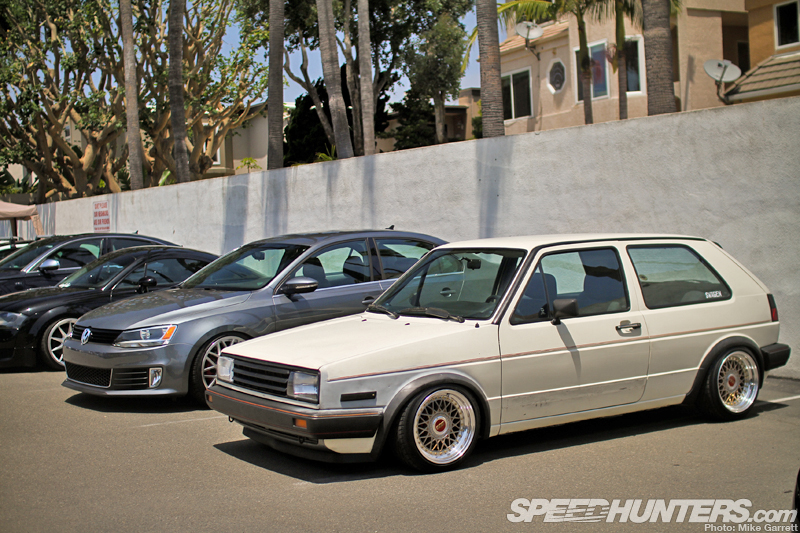 Back to the VWs for a moment now. All types were on hand, from early models like this Mk.II Golf work in progress…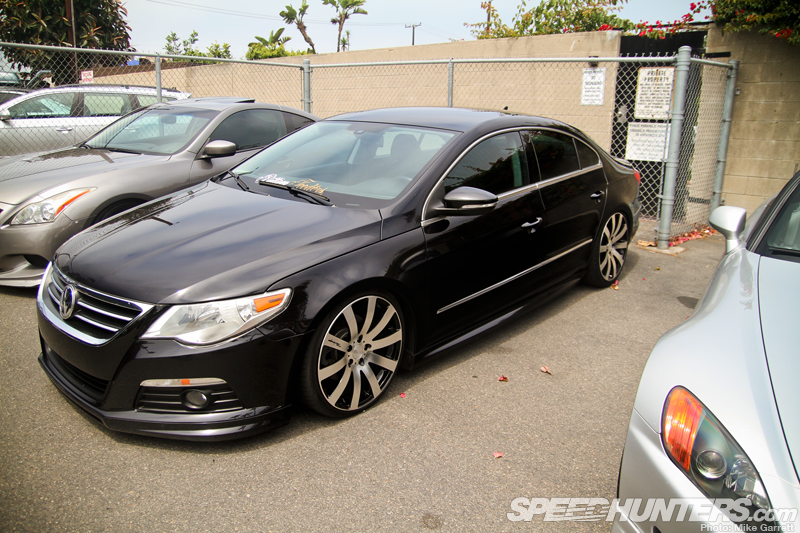 … to more contemporary offerings like this air-bagged VW CC. It's always cool to see a modified Volkswagen that isn't a Golf or Jetta.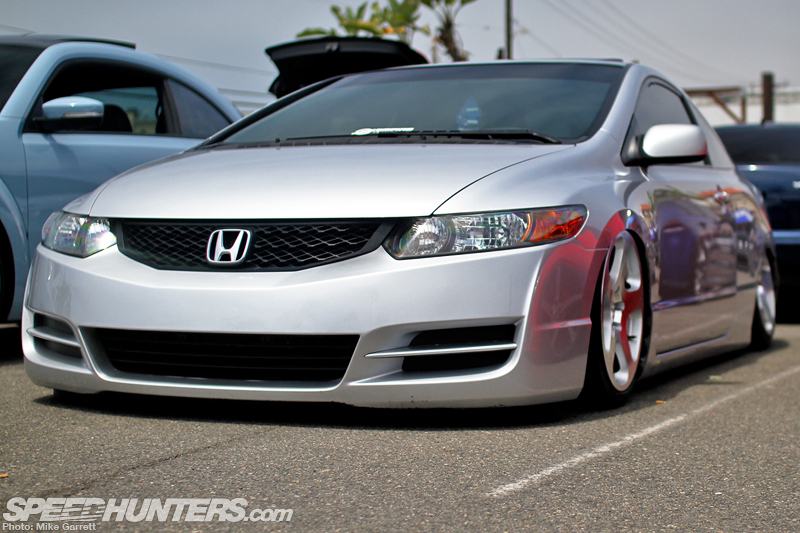 I do have to say that it was a little strange being at an event in Southern California with so few Hondas. This late-model Civic coupe did manage to look right at home in the crowd with its air stance and futuristic styling.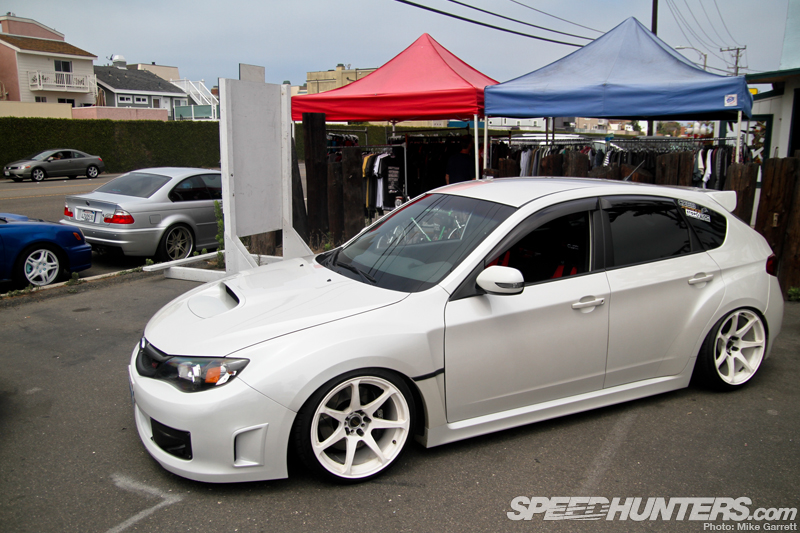 For some reason there was also a big turnout of aggressively-stanced Subarus, including this GRB STI hatchback…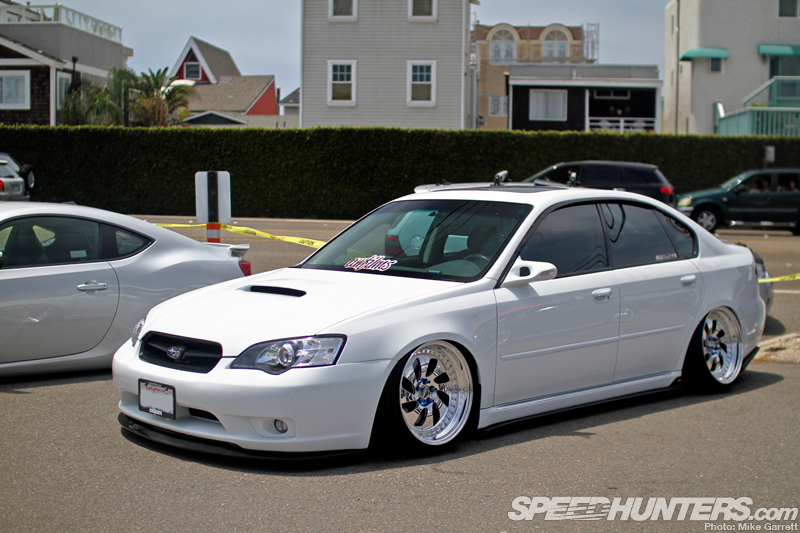 … and this Legacy sedan sitting on a set of custom built set Rotiform WRWs, owned by Abbitt Wilkerson of AW Films. As well known as the Legacy is, it's surprising how few modified examples you actually see here in the US.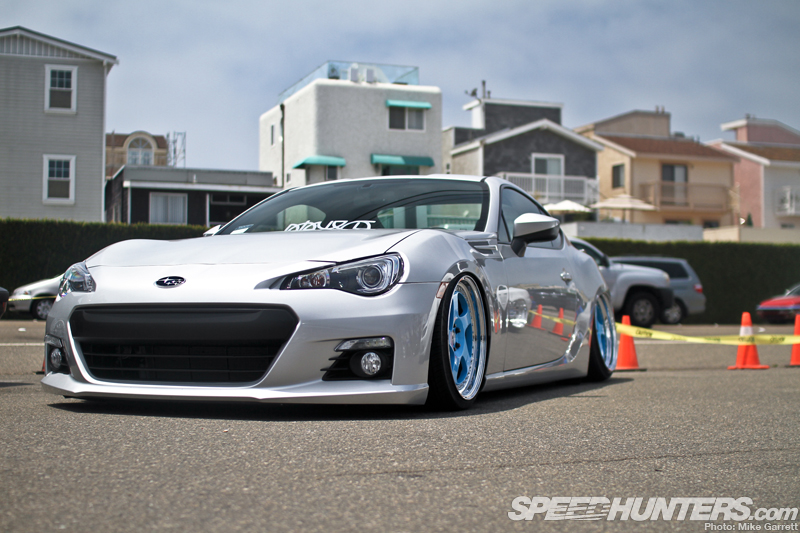 Parked alongside this Subaru BRZ equipped with an air supesnion setup…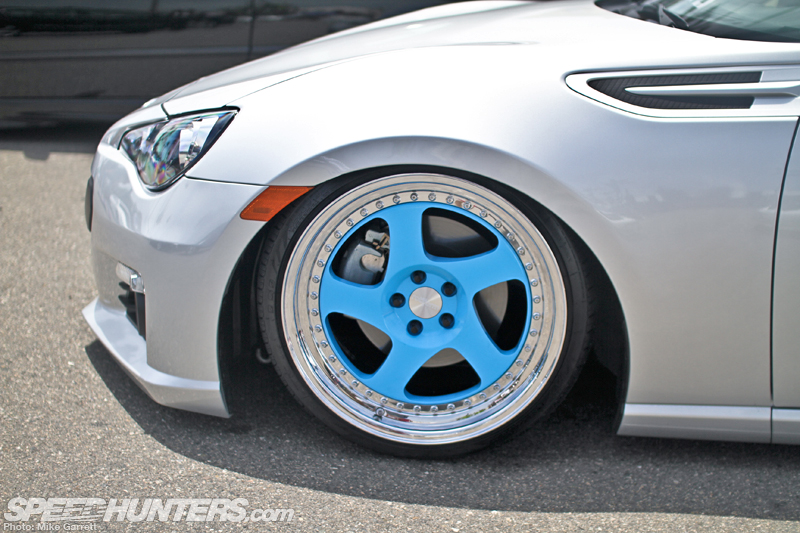 … and a set of Rotiform TMBs with custom blue centers. Another one to stir up the crowd and get the comments flowing.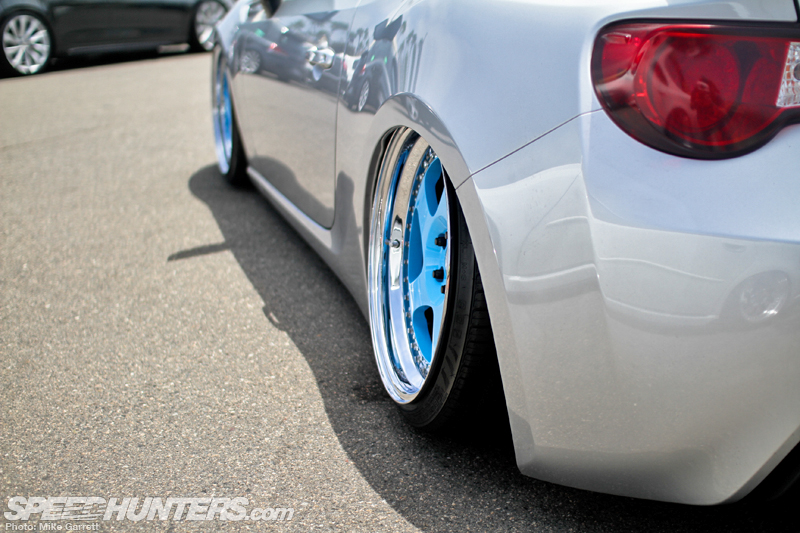 While I personally probably wouldn't do this to a BRZ if I owned one, there's no denying the pure visual impact of one of these cars with the body sitting on the ground and wheels tucked up under fenders.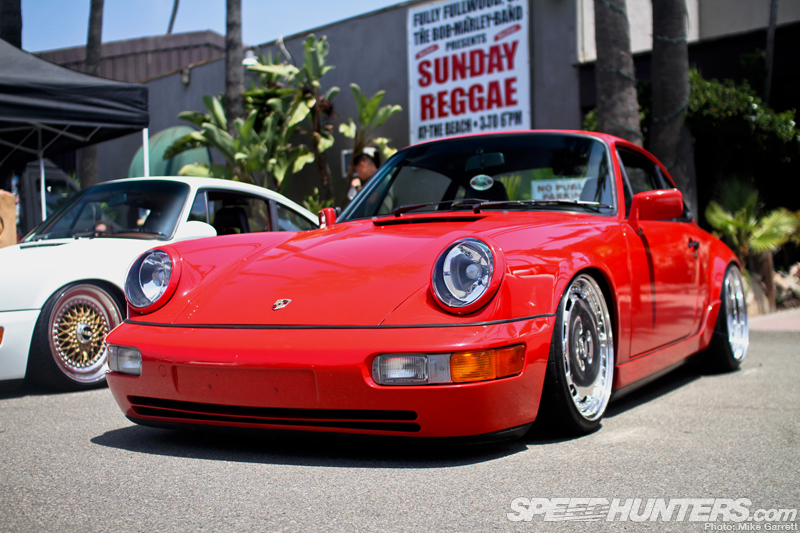 Speaking of impact, here's another image of that red Porsche 964 from yesterday's post. Yet another car at event wearing a custom set of Rotiforms.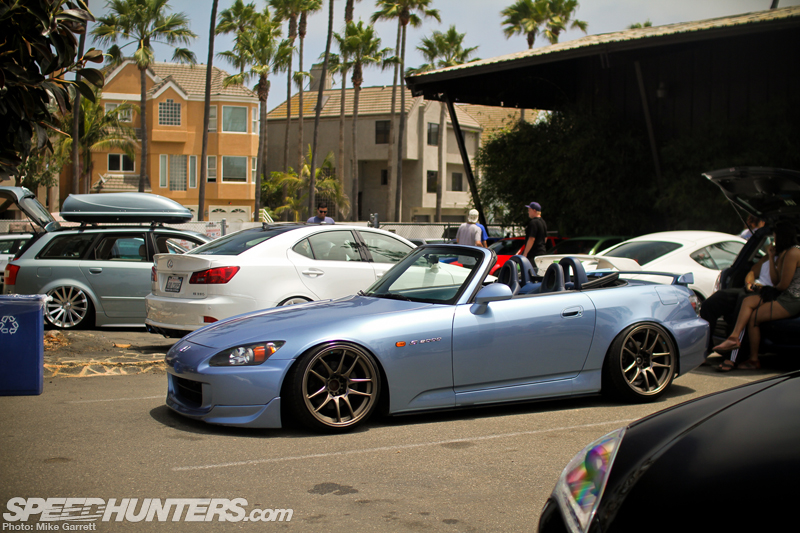 Based on the impressions I got from everyone I talked to at the event, it seems many shared the same appreciation for Played Out's easy going vibes and unique mix of cars. The Players have found a welcoming audience in Southern California and I'm already looking forward to the next time they head across the pond to the US of A.
Mike Garrett
Instagram: speedhunters_mike
mike@speedhunters.com