As I write this, I'm looking out at the sun setting somewhere over Russia, and as the fiery red rays of light stream through the airplane window I feel a slight flutter in my stomach. Only now, in this moment, am I fully beginning to comprehend what I've been involved with over the past five days. This has truly been the Speedhunting journey of a lifetime.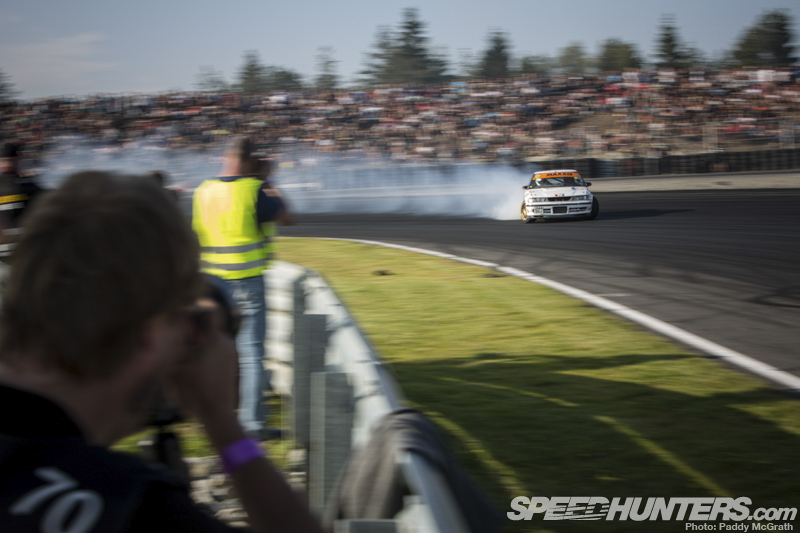 If you've been following Speedhunters' Gatebil coverage over the last few years, I'm sure you already have a good idea of what makes these events so special. After experiencing first-hand the extreme level of epic-ness that is Gatebil Rudskogen this past weekend, I can definitely confirm that the combination of incredible, mostly home-built automotive creations, mind-boggling engine builds, wild track sessions with some kick-ass driving – and not to mention crazy partying – sure makes for one hell of a car festival.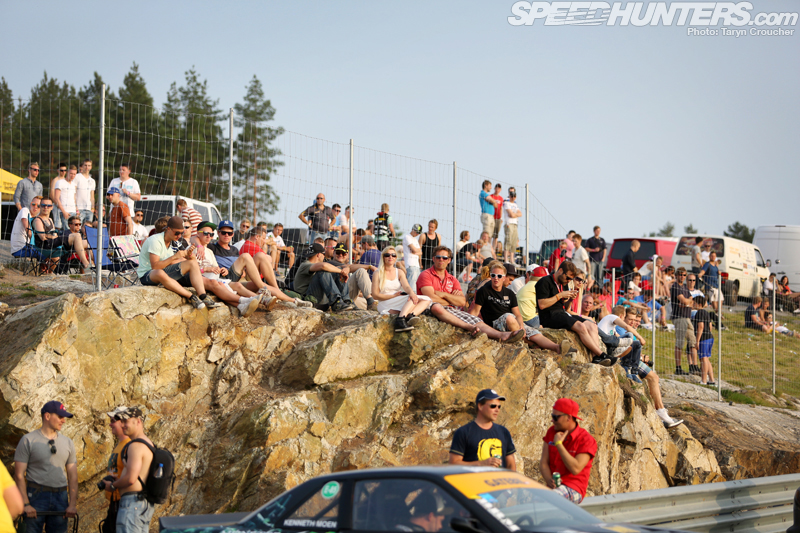 It's an experience that I could only describe to those who haven't been before as the Woodstock of automotive events.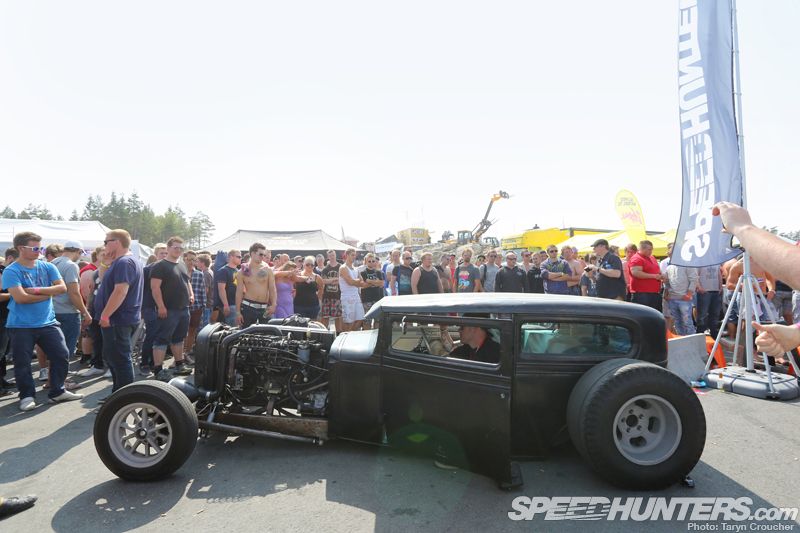 Or for any fellow New Zealanders reading this, imagine our yearly music festival Rhythm and Vines, but instead of everyone heading to a vineyard to listen to music, it's based at a racetrack in the forest and everyone brings a cool modified car. It's that big!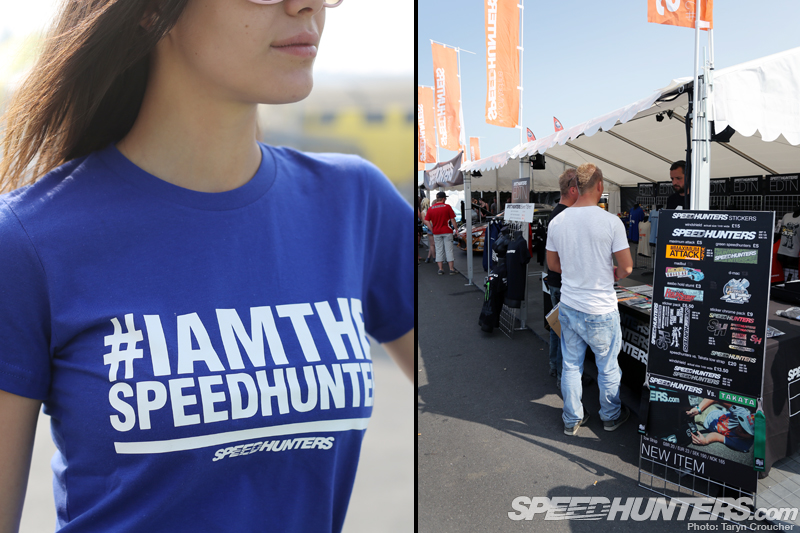 This year Gatebil celebrated 20 years on the track at Rudskogen Motorpark, and 43,500 people showed up to the event. The Speedhunters team were there in full force, with an awesome interactive stand that acted as a pit area for our drivers, a media area for our photographers and a store selling some of the new Speedhunters clothing and accessories. A big thank you to everyone that stopped by to say hello!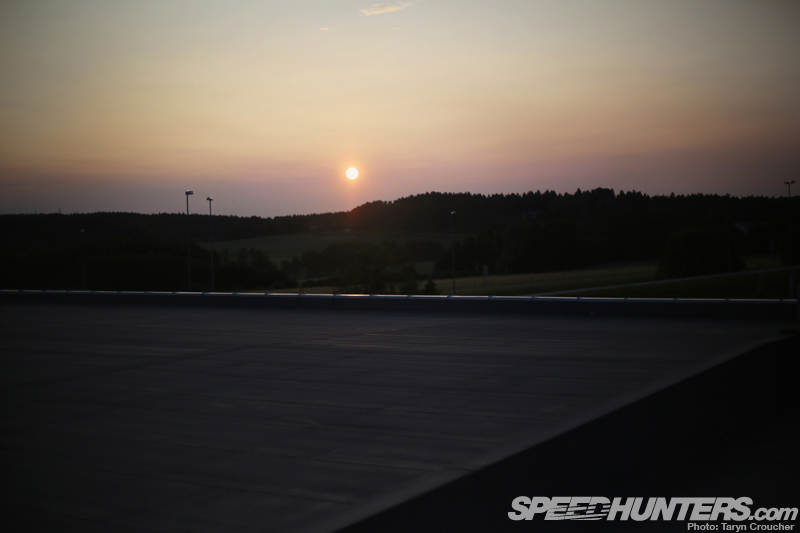 The days in Norway seemed everlasting, and that's because they pretty much were. At this time of the year the sun rises at 4am…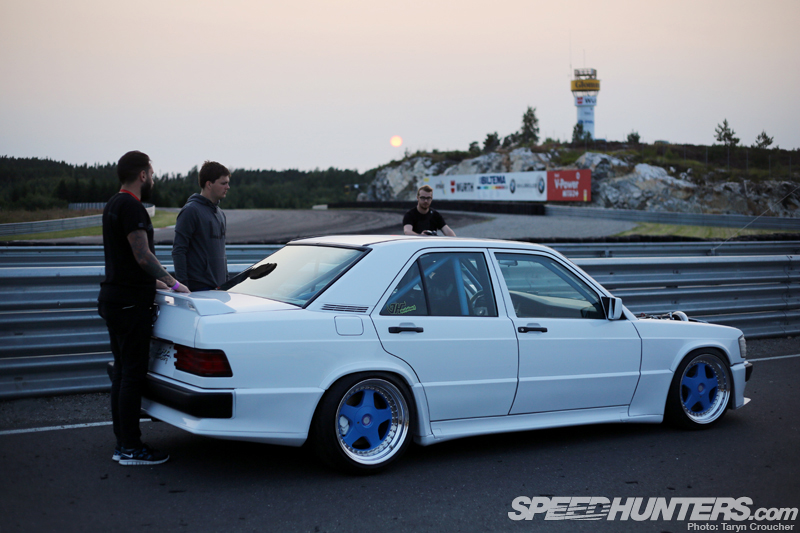 … and sets just after 11pm. Yep, that red orb in the sky is the sun still hanging in there. It almost made me feel as if I was on another planet.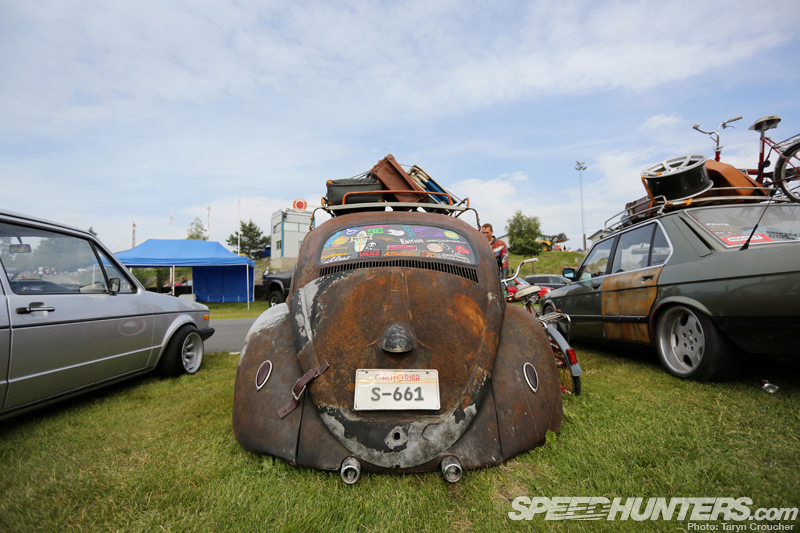 The sun wasn't the only thing that surprised me. I just figured that Norway had fairly relaxed regulations around modifying cars, but it's actually the opposite. Put simply, you can't really modify a car here and drive it on public roads. From what I understand Sweden is a bit more similar to New Zealand, with rules that are strict but still lenient. Another thing I didn't realise is that Norway has the highest gas prices in the world. The speed limit on most open roads (apart from the main highways) is usually 60km/h and breaking the limit results in severe penalties and even jail time if you're too throttle happy. Ouch.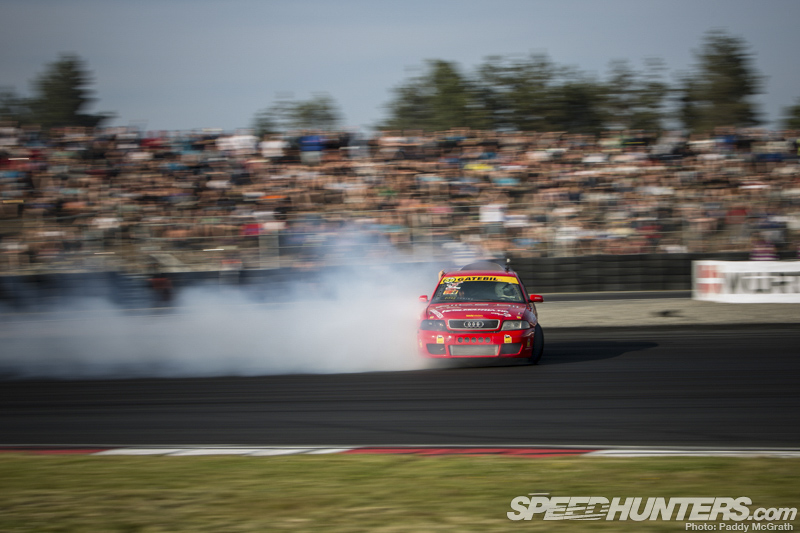 Perhaps it's these factors that contribute to making these track events so wild – because this really is the only opportunity Norwegians have to let loose and drive without restrictions.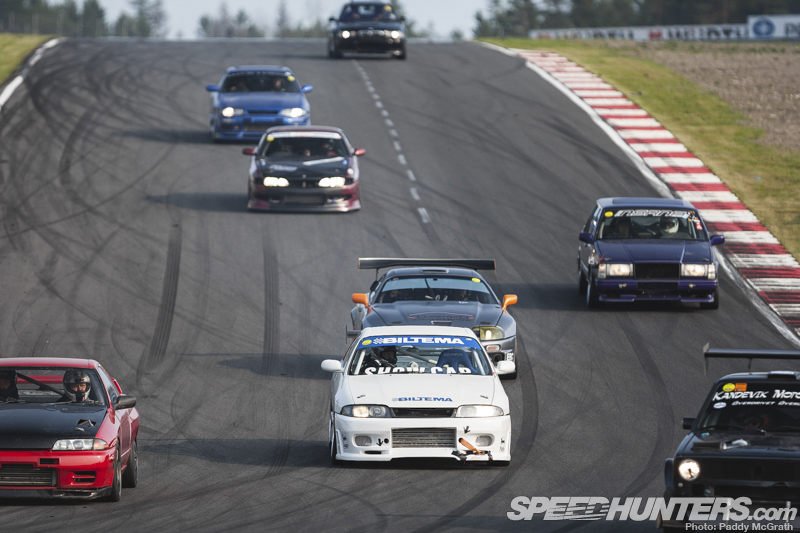 Being given the chance to really express themselves out on the track like this has obviously paid off too, as from what I could see the majority of the drivers seemed to have really good control and were very comfortable behind the wheel. I don't think I saw anyone hit the barriers during the sessions that I watched.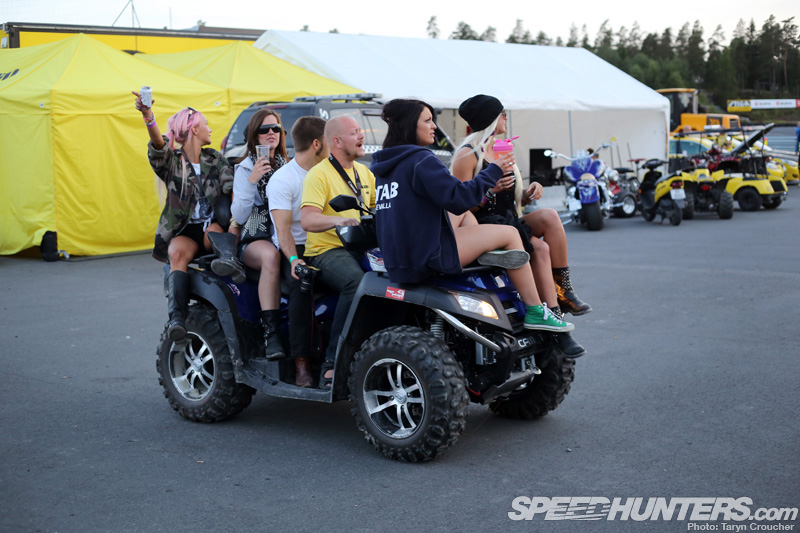 There are hundreds of people that come to Gatebil just to party in the literal sense, and some don't even leave their campsite to venture over to the track. Umm… you know you're missing the best part right!?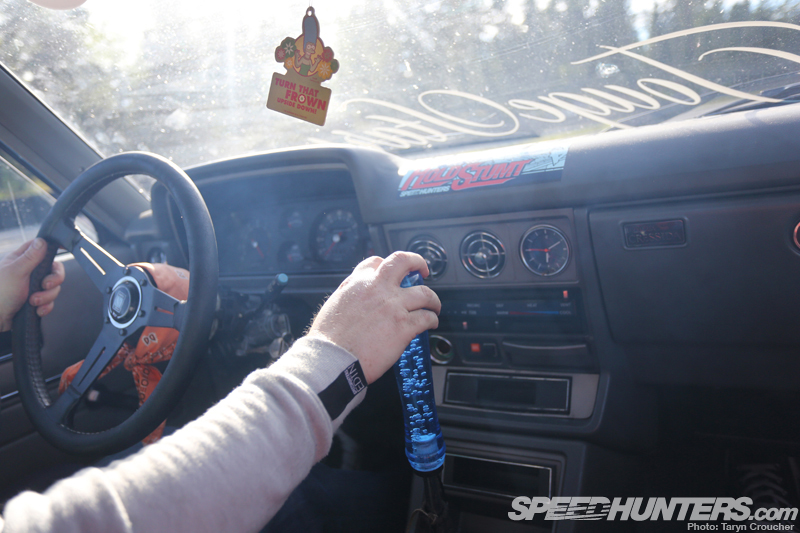 But seriously, what kind of high could be better than the adrenaline you experience from sliding into a corner sideways at over 200km/h? To me that's the ultimate rush!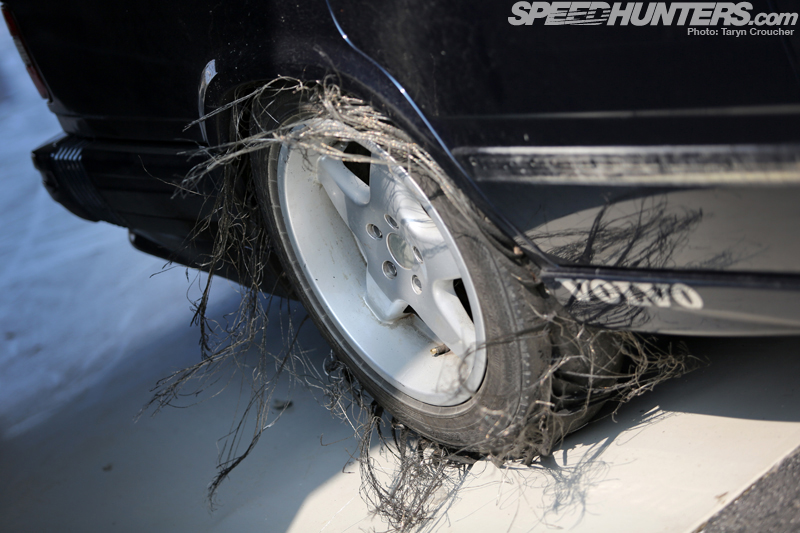 It's very clear that everyone there has an obsession with going fast and shredding rubber to pieces. By the last day of the event, people were getting even more crazy and pushing their cars as hard as they could go, if almost like they wanted to break them. Again, perhaps this stems from the tight road regulations that they usually have to abide by on a daily basis.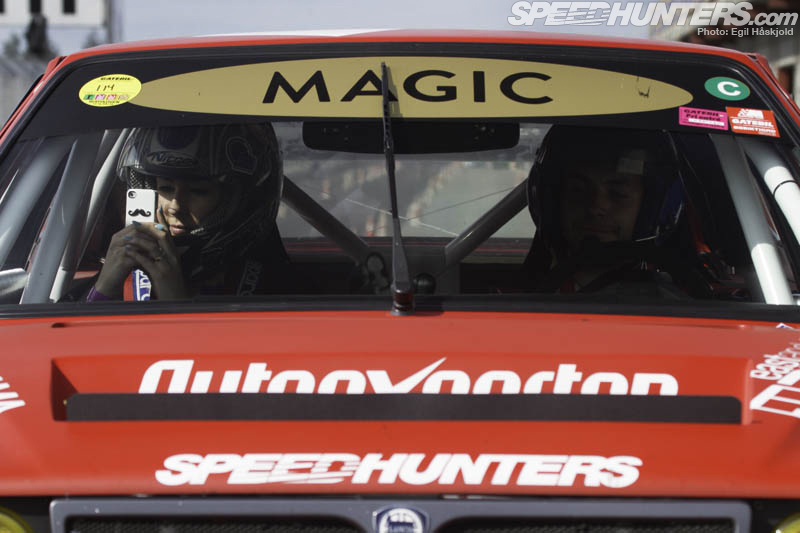 I figured what better way than to experience Gatebil than from the passenger seat of some of the craziest cars there – like the mental 2JZ-powered Lancia Delta Evo. I even managed to upload a video to Instagram while we were still out on the track! #ExtremeSocialMedia.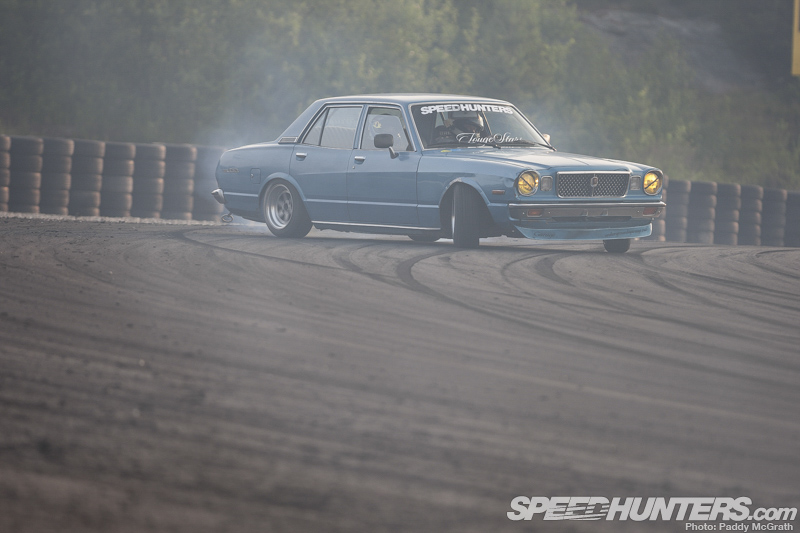 I managed to sneak a ride in a few drift cars too…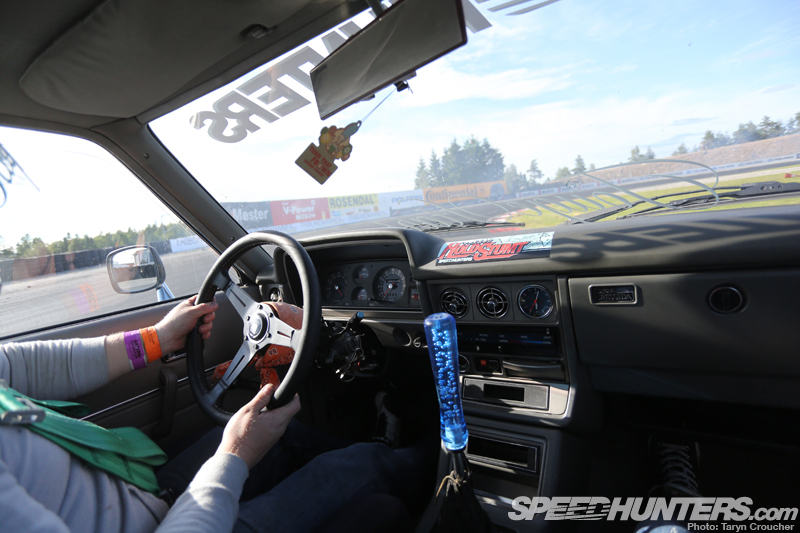 … one of which was driven by local drift nut Fredrik Sørlie. It was very clear that Fredrik was at home behind the wheel of his trusty Cressida, with the pedal to the floor and flinging it sideways into the corners with a huge smile on his face. He wasn't the only person smiling!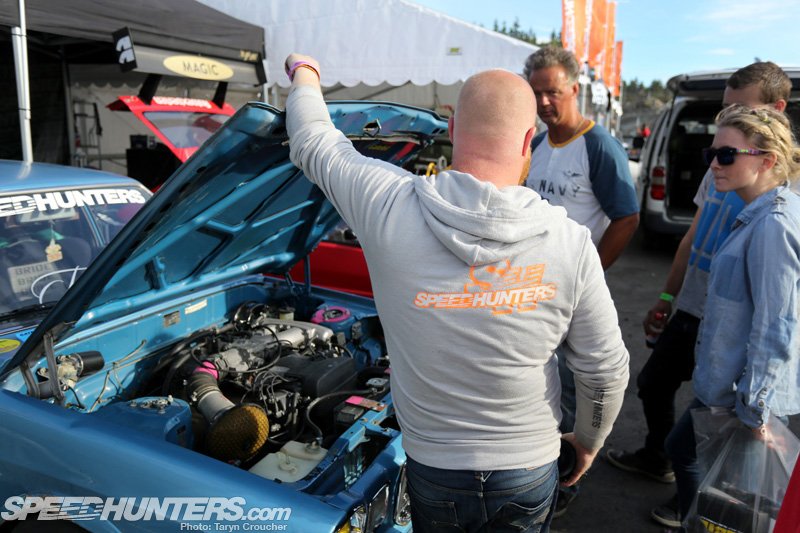 He really pushes his car it to its absolute limits – and then drives it home again. Although on this occasion, he got so excited that he burnt through his very last set of tyres before the day was over. "Oh well, that was worth having to get towed home," he chuckled.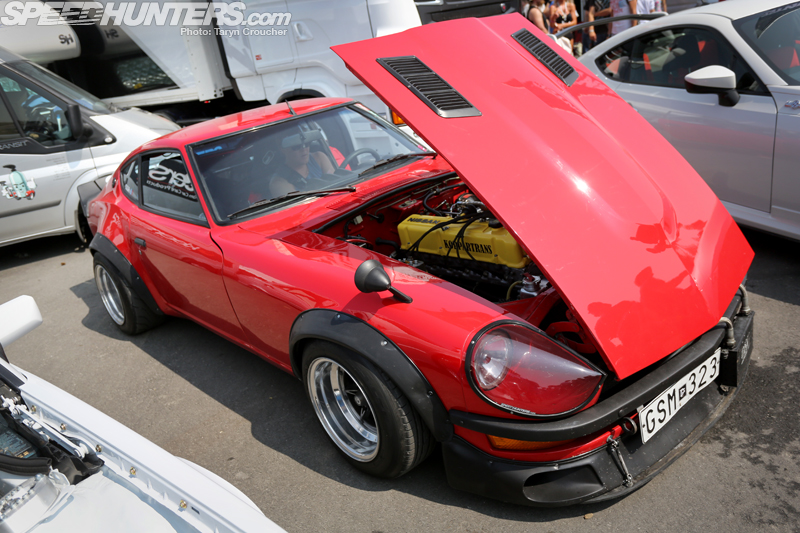 It was really cool how many cars and people I recognised through Facebook and Instagram – like Erik Jonasson and his beautiful L28-powered 240Z.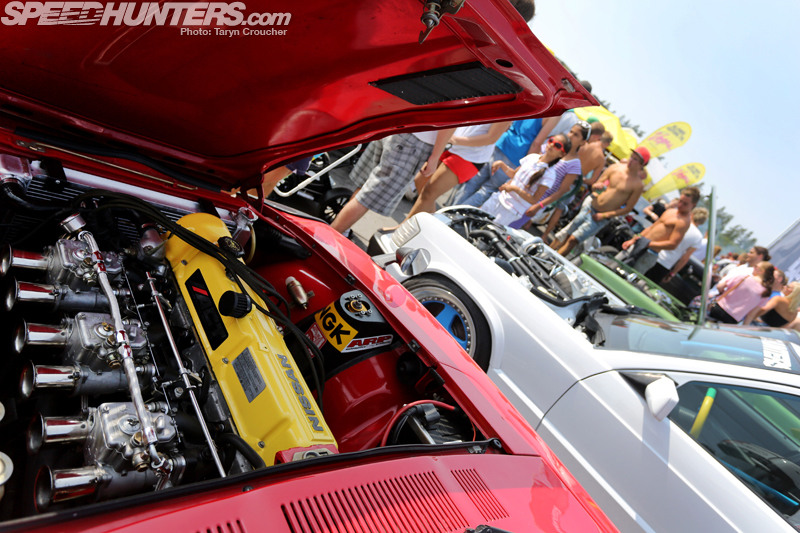 Hearing the motor start up with its 45mm Weber triple carbs got me pretty excited. Like a lot of people, Erik had driven over from Sweden for the event…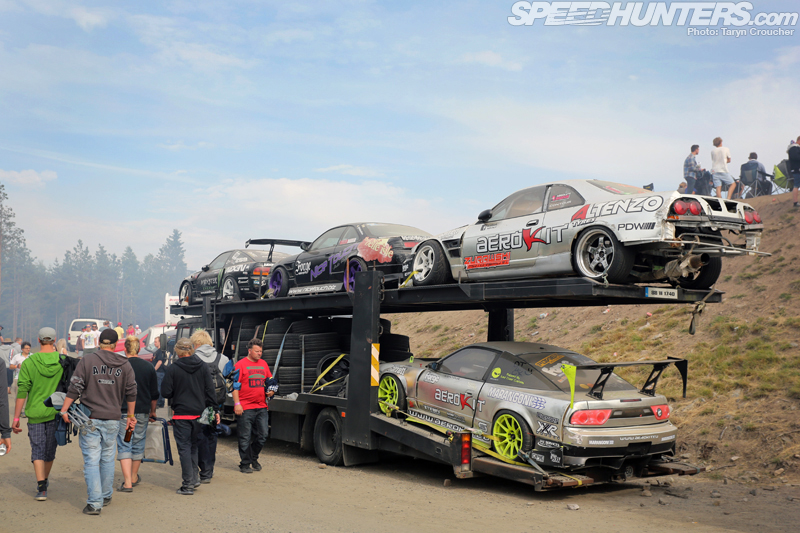 … but compared to some others, this was only a short distance to travel. People had come from Russia, Germany, and all different parts of Europe to take part in the Rudskogen festivities.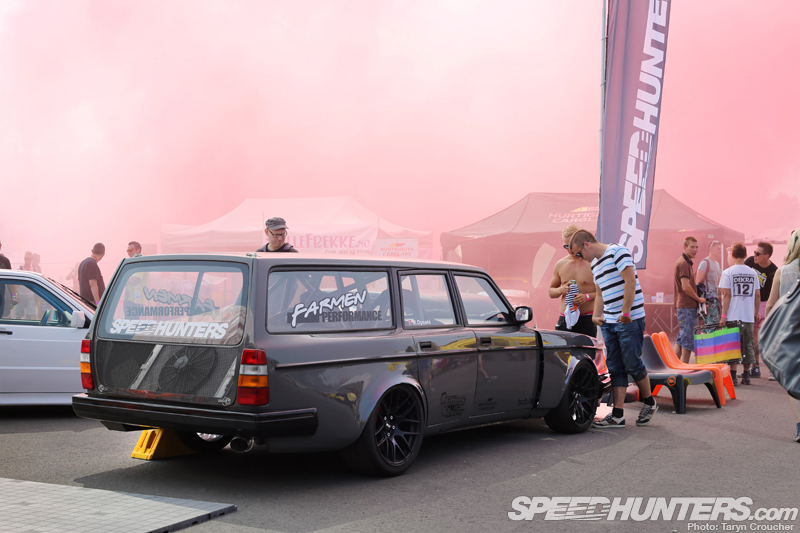 I went to Gatebil with so many questions in my head, but the main thing I wanted to know was what is it that's so different about the car culture in this part of the world?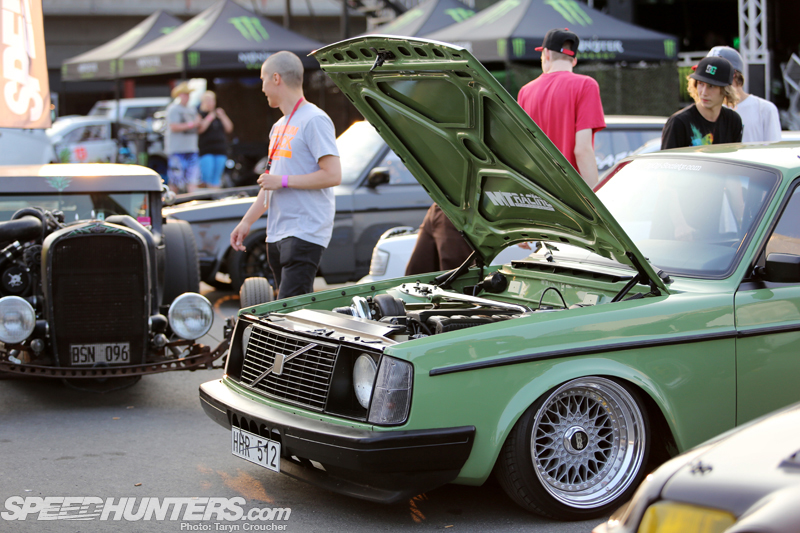 What's the secret to pulling off such an epic event of this scale? How can we make our automotive communities more like this?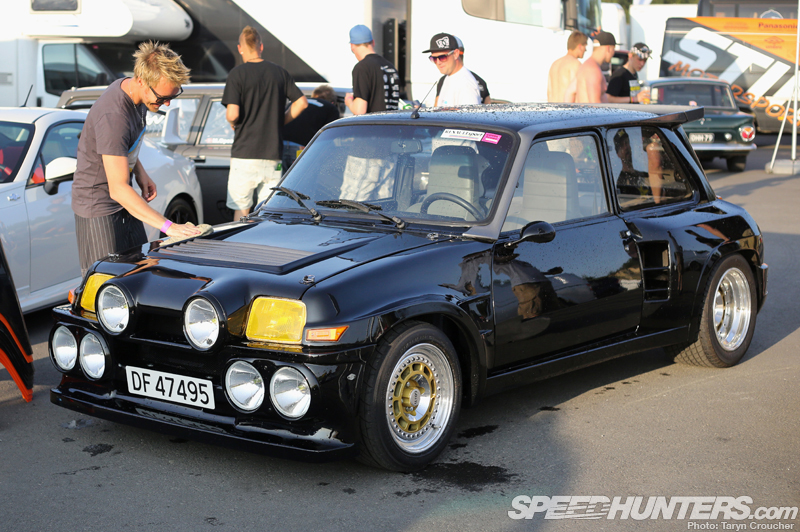 After the conversations I had with some of the locals, it dawned on me that there isn't anything that much different at all. The people of Scandinavia really just love cars, just like you and I. There's not that much else to it.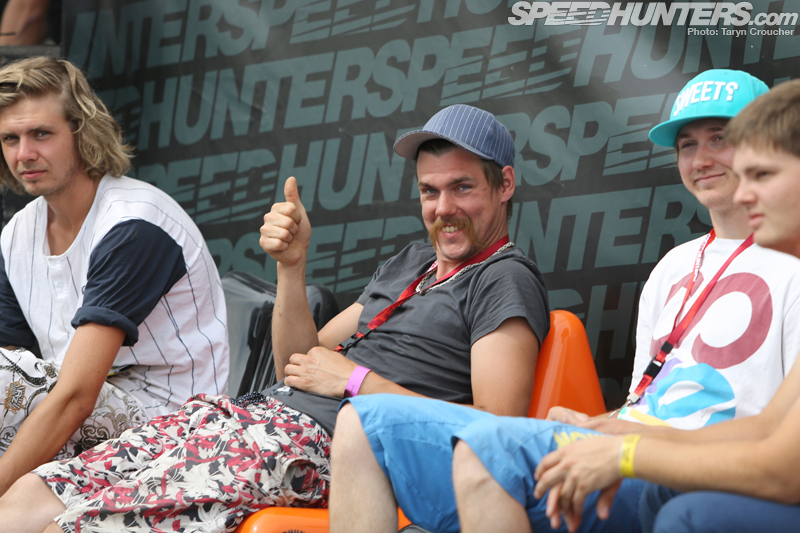 As one of our feature car owners explained to me, "This is our hobby. [For] my friends and I, this is just what we love doing."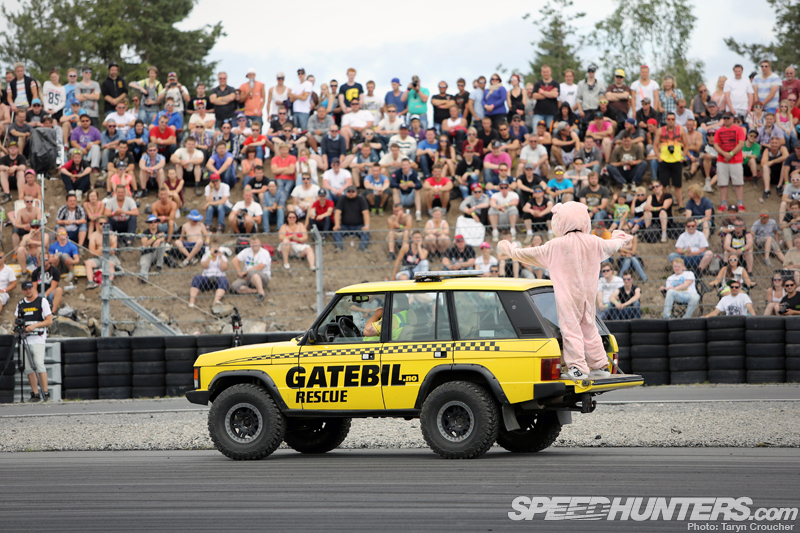 The people here just happen to live near an amazing race track with really relaxed rules, and because they are given this level of freedom they respect and appreciate it. The trust goes both ways.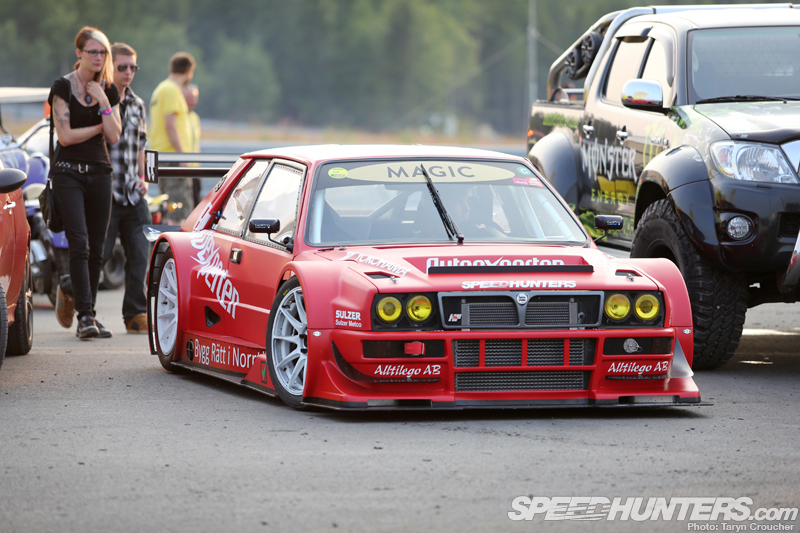 There's nothing that makes me happier than having a sense of belonging, and Gatebil really made me realise that no matter where you are in the world, you'll always be with your family when you love cars.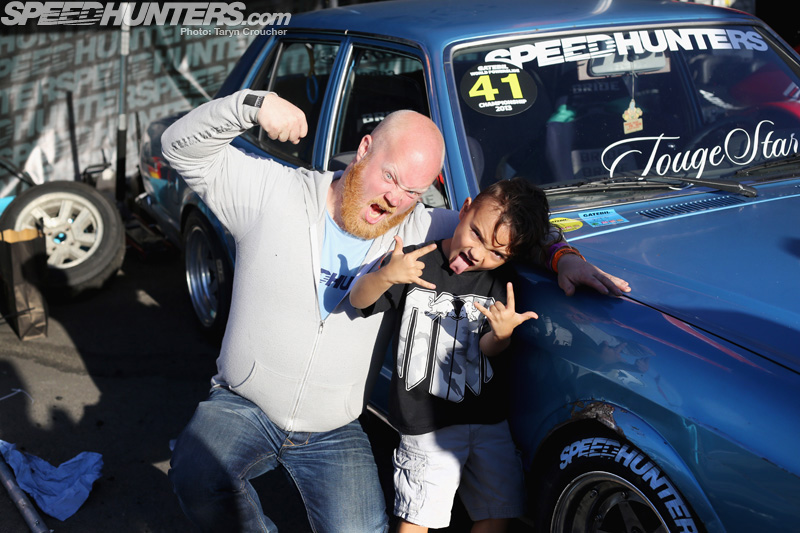 You'll always be part of a bigger picture – you'll always have like-minded enthusiasts to share that passion with you.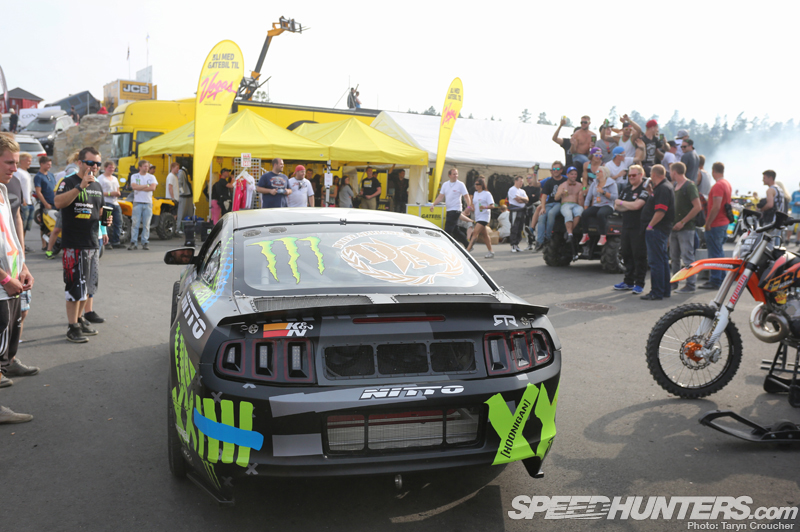 As I fall asleep each night it seems to be to the sweet lullaby of 1000 rev limiters being absolutely thrashed to death still echoing through my brain. And even though Gatebil Rudskogen has now been officially ticked off my automotive bucket list, I can't help but already start to think about how much I want to go back there again!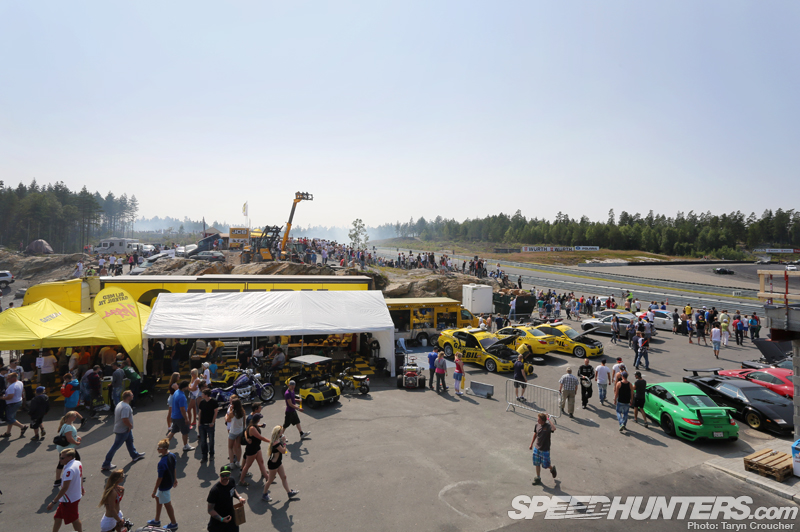 I suggest that you do whatever it takes to get your way there next year to experience the utter madness of Gatebil with your own eyes and ears. You won't be disappointed.
Taryn Croucher
Instagram: taryncroucher
Twitter: taryncroucher
More posts from Gatebil Rudskogen 2013
Gatebil Sweden stories on Speedhunters