Recently I've heard some pretty insane 'first car' stories. 18-year old guys cutting their teeth in brand new Nissan R35 GTRs and people of the same age rolling around the streets in Audi RS4s and even RS6s. I don't know about you, but for me, things were different. Things were a bit more normal.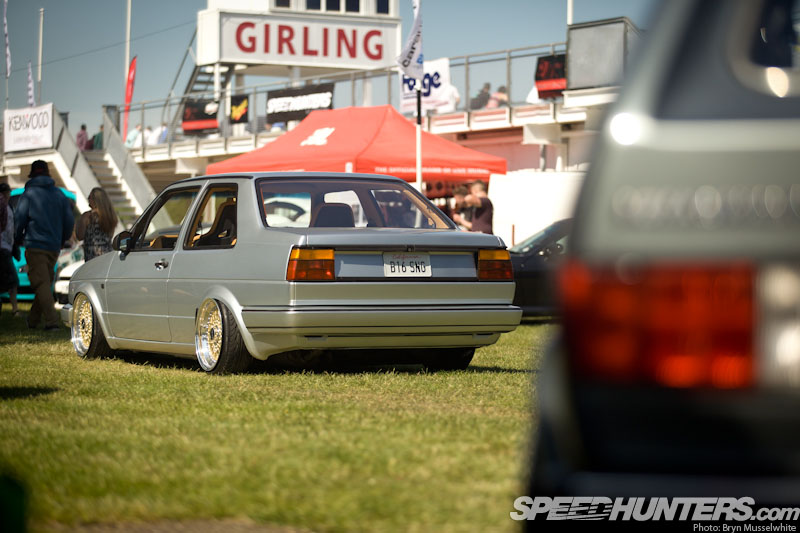 When I say 'a bit more normal', I really mean that my first car wasn't very good at all. I passed my test not long after turning 17 years old and bought a Ford Escort 1.4LX from my dad. It was a four-door model. It wasn't cool and it was never going to be cool. So I fitted some car audio and drove it around for a few months until I could move up the automotive ladder. For Parmjit Bhambra, things were kind of similar. It was a case of natural progression. And his climb up the car ranks has most definitely been an interesting one, too.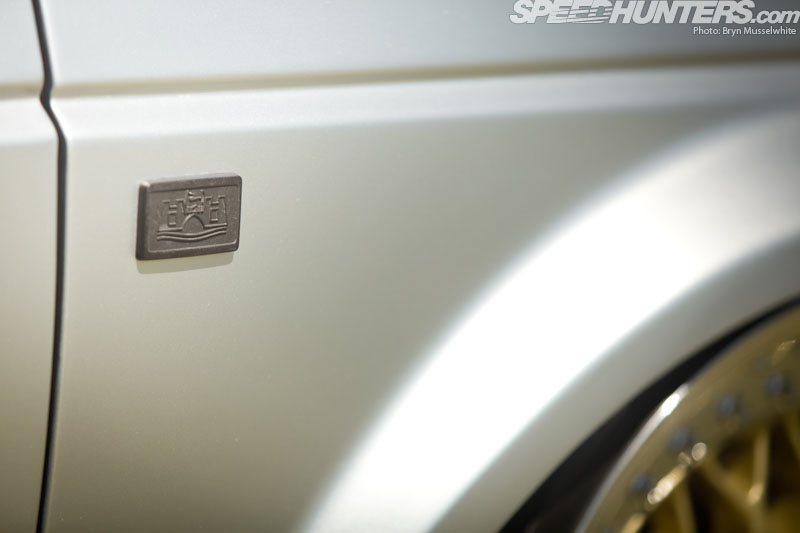 Parm's roots are not only planted firmly in the Volkswagen scene, but his very first car was actually a four-door Jetta GT! Okay, so it wasn't a rare Coupe version like this, but it was still a pretty nice first car. This vehicle gave Parm his first taste of Wolfsburg. The Mk II is a classic shape and one of my all-time favourite cars. Back when I was growing up, if you'd recently passed your test and had a Mk II GTI 16-valve you were doing good. So even any of the lesser Mk II models, or a Golf with a boot, was still considered to be a bit of a catch. With a few choice parts, they could look pretty sweet.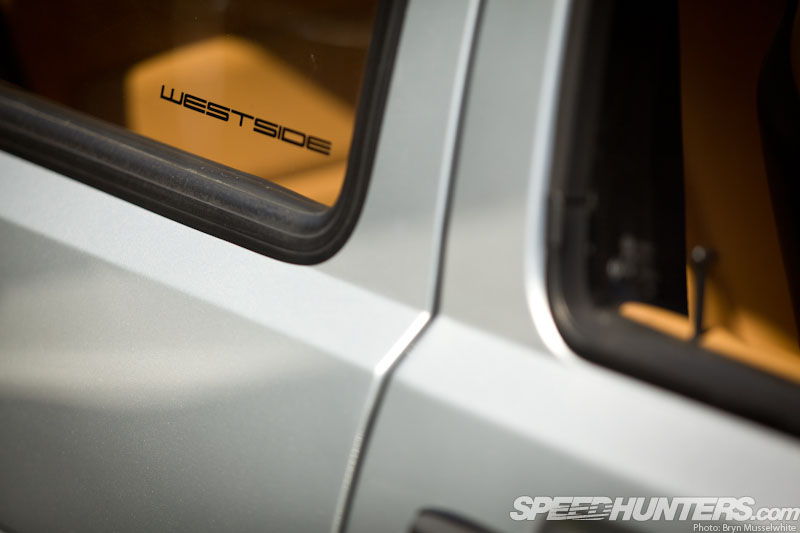 Parm's cousin, Hardip, was involved with the Westside crew. The Westside boys were a clique of VW obsessives who, as the name might suggest, are from the west London area, and are one of the original VW crews in the UK. So, with Hardip seriously into the VW game, it wasn't long before Parm's Jetta GT was getting lowered courtesy of a spring chop. Three coils less and at least three inches closer to the floor later, Parm's Jetta was rolling on a set of OZ Saturns. The humble 15×7-inch wheels served him well and Parm cruised around west London in this four-door until the engine blew.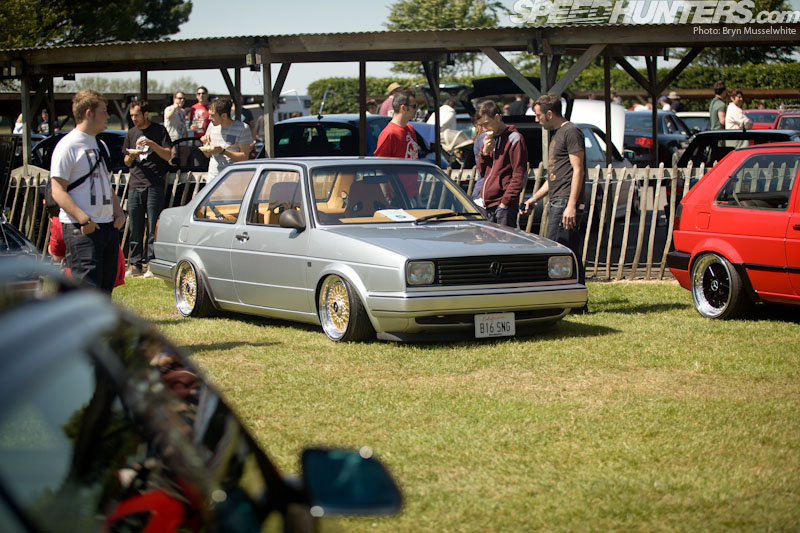 By this time Parm had put the time in. He'd covered thousands of miles in his trusty Jetta GT and he was ready to move onwards and upwards. And he did this in some pretty spectacular style. A trip to Germany ensued and this adventure saw Parm source an Audi S2. I guess you could say Parm had begun Speedhunting! The car has a five-speed box rather than the six-cog version, but when you're only 22 years old this is no big deal. I mean, it's an Audi S2!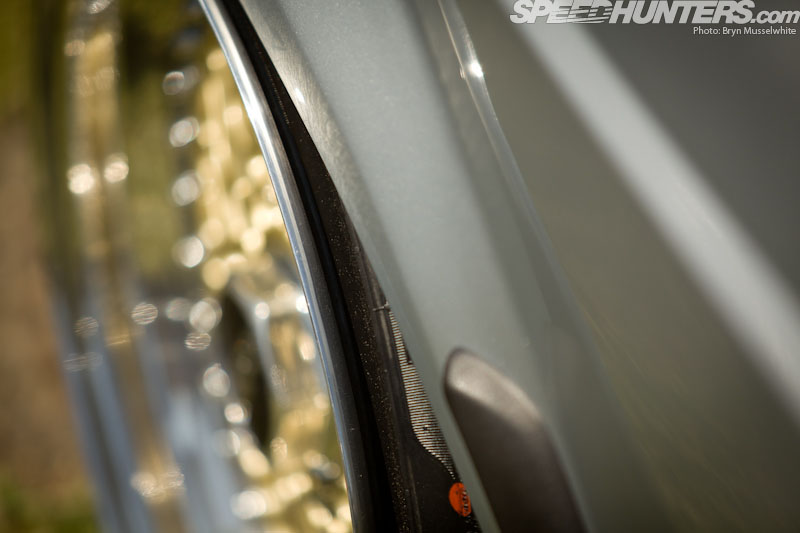 What a slick car choice. This was all happening for Parm way back in the mid '90s, so the Audi was still a very fresh car then. Some serious tuning went on: 18-inch Porsche Cup 1s, Porsche brakes, H&R coilovers and a GT30 turbo. Much fun was had and then the car was sold.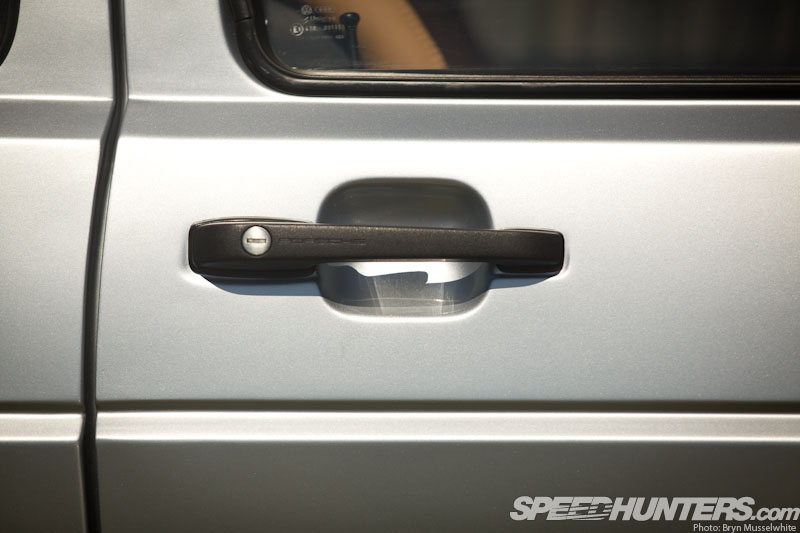 It seems the Porsche parts on the S2 had installed a burning desire for Parm to find something special from Stuttgart. As this story of car ladder climbing is being told I can hardly believe my own ears. Bored of the S2 our man tracked down a 1976 Porsche 911 Lightweight. Again the car was purchased from Germany and it became his new daily driver. Welcome to Big School, Parm! This is a man does not mess about. For six years Parm drove everywhere in this car. His mum would ride in the 911 to the supermarket and back, but only three bags of shopping would fit inside the car's boot, or should I say bonnet.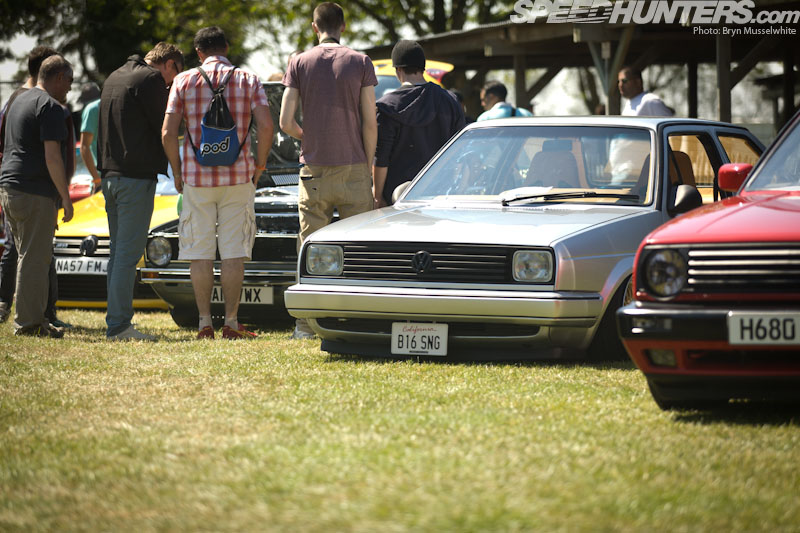 Suffice to say, his mother hated the car and pretty quickly his wife learned to hate it too. The Porsche got sold to a collector in Germany and Parm went back to his roots: Volkswagens.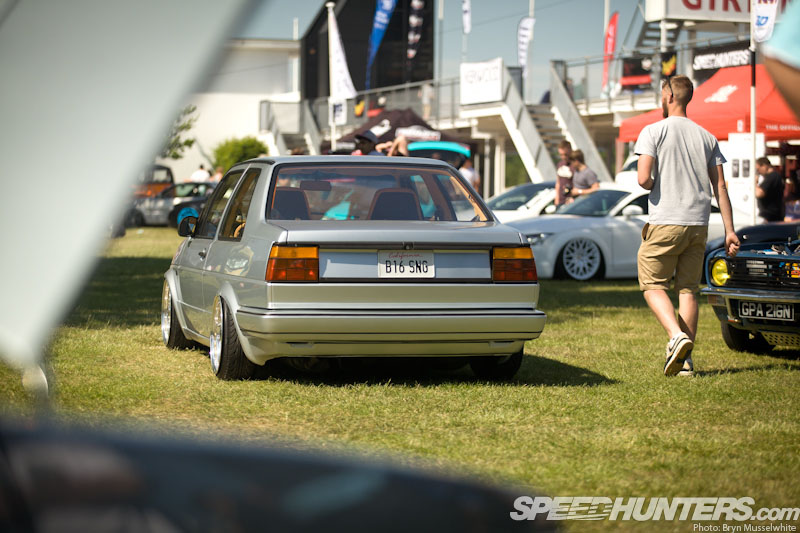 And so to the car. His roots. A Jetta. Albeit one in better condition! But, as with most project builds, this wasn't always the case. The car you see here was another import from Europe, but this time with less responsibility. "That's weird", you might be thinking. "Why so?"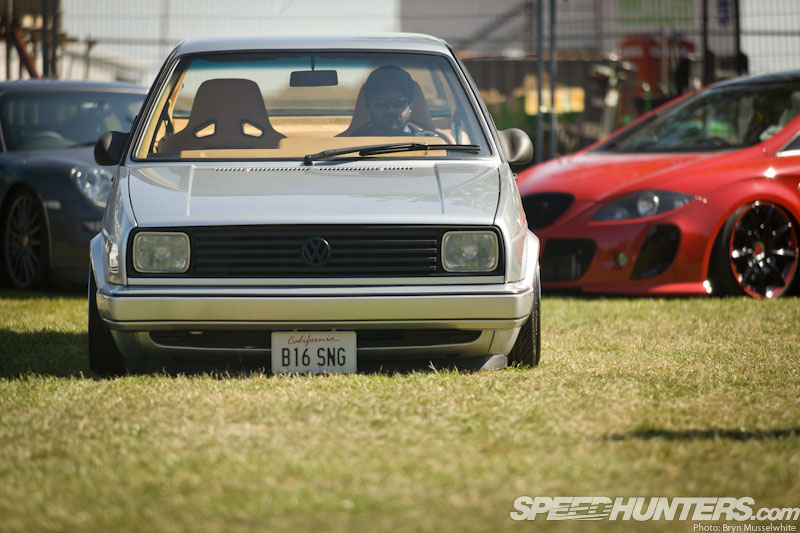 Well this time, the import was going to be a 50/50 project with Parm's brother, Gurj. The car was purchased via eBay and the brothers arranged for the car to be transported back to the UK. Again, the car was used as a daily and many miles were racked up by the two brothers using the car to get to work and to the shops.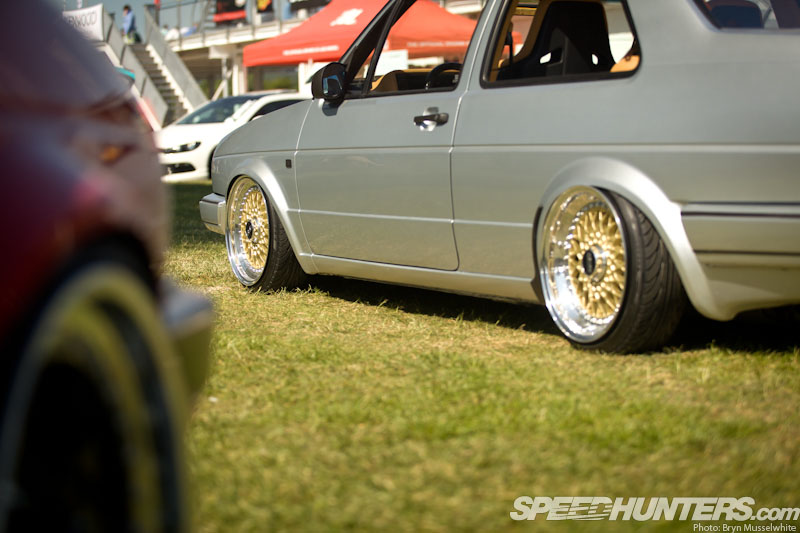 I've always admired the Jetta Coupe models. Maybe it's because they're rare or perhaps just because I grew up around people tuning the Mk II chassis. Either way, these Coupes are seriously lusted after by VW geeks. The plan was to leave the car pretty much stock, but when Gurj went away on a work related trip, Parm booked the car in with legendary VW painter, Sunny. Now Sunny's brain is a bit messed up. When I say messed up, I mean this in a purely positive way. The paintwork man has had some seriously cool cars over the years including an incredible-looking 190 Mercedes that rode on a set of beautiful BBS RS wheels. Sunny's work is right on the money and he often injects a few of his own ideas into a car when carrying out the build.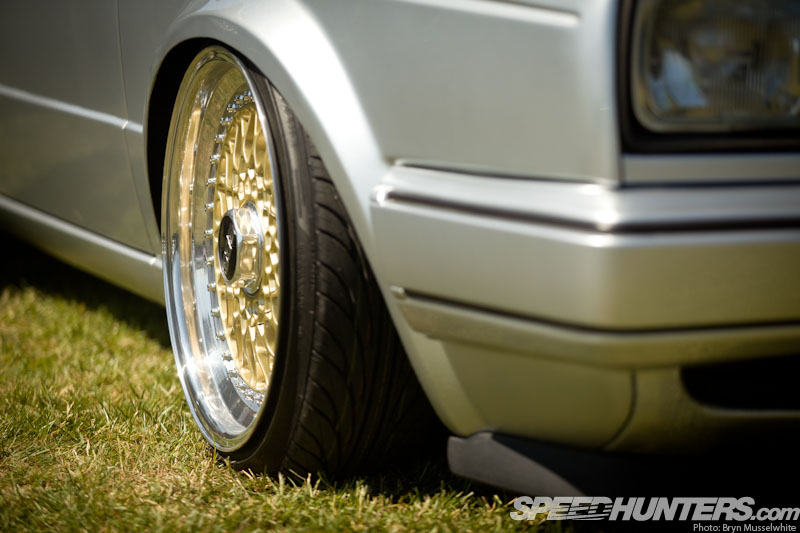 With the car stripped it became clear that a lot of metalwork was needed. It wasn't exactly as straight as the seller had made it out to be. This was no problem for Parm, Gurj and their team of friends though. In fact, this whole car has been turned around in just five months flat. The exterior looks super-cool. The slightly controversial body-coloured small bumpers might not be to everyone's taste, but I kind of like them. They work with the classy innards of this Coupe. My favourite part of this car is definitely the wheels, though.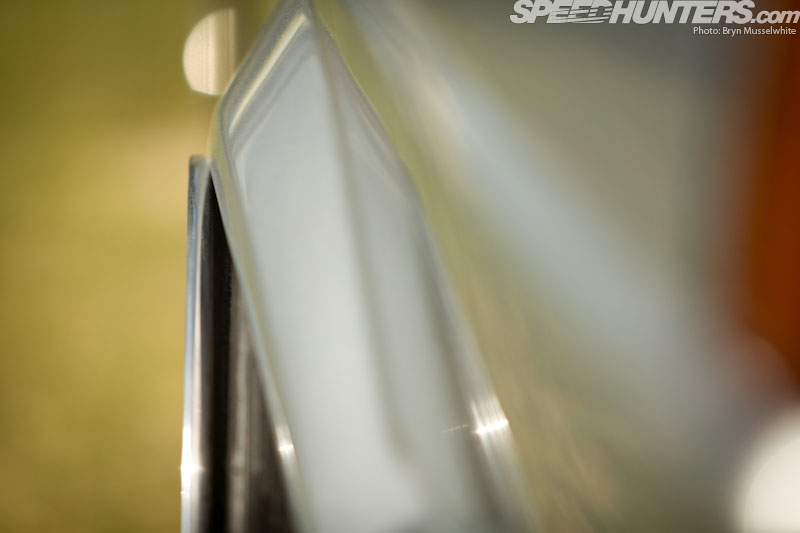 More specifically, I'm really liking the verging-on-ridiculous fitment!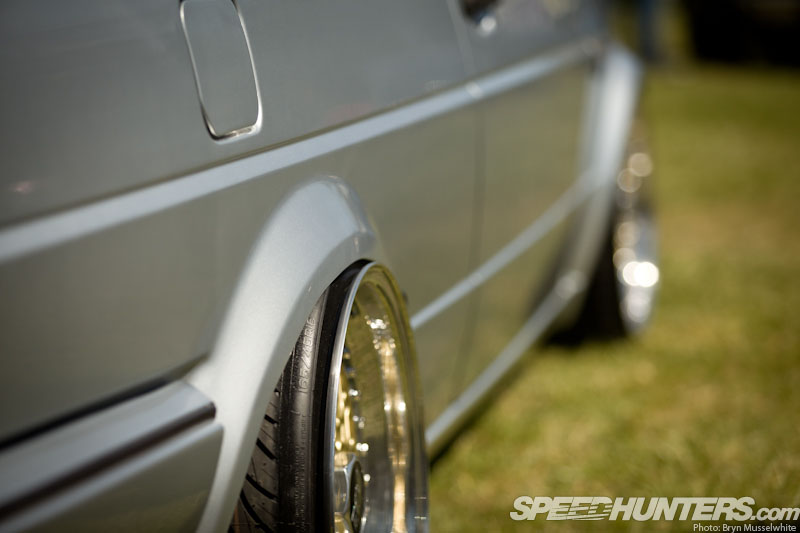 The BBS RS wheels are an absolutely classic choice. Some would say predictable, I would say timeless. But it's the execution of the wheel installation that's absolutely killing it for me. Riding on a custom Air Lift Performance system that has been cleverly engineered by Gurj on a shoestring budget, the wheels have been dialled in to perfection. When aired-out, the rear lip pokes pretty intensely. Marmite, anyone?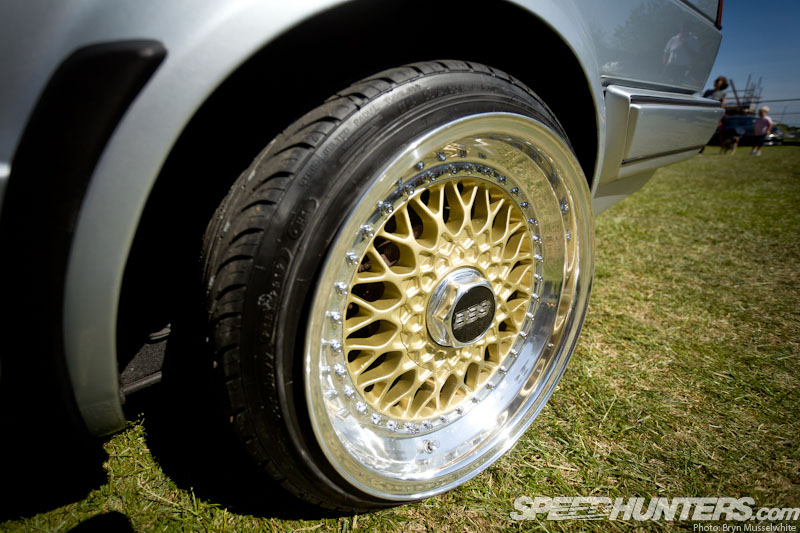 The wheels themselves were previously 5×120 BMW fitment, but Gurj and Parm had a machine shop convert them to 4×100 to bolt straight up to the Coupe.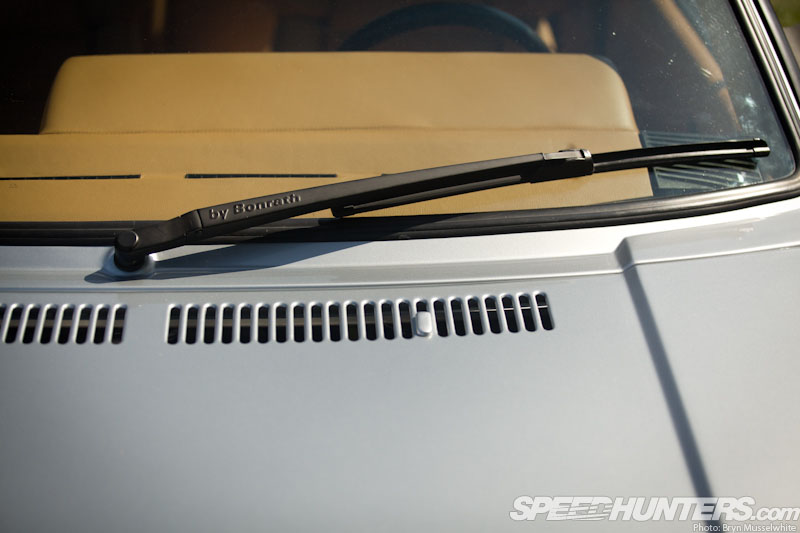 Under the bonnet, the engine's remained untouched but there's some classic '90s touches above it, including this Bonrath single wiper conversion, and moving inside, the car features some of the coolest seats on the planet.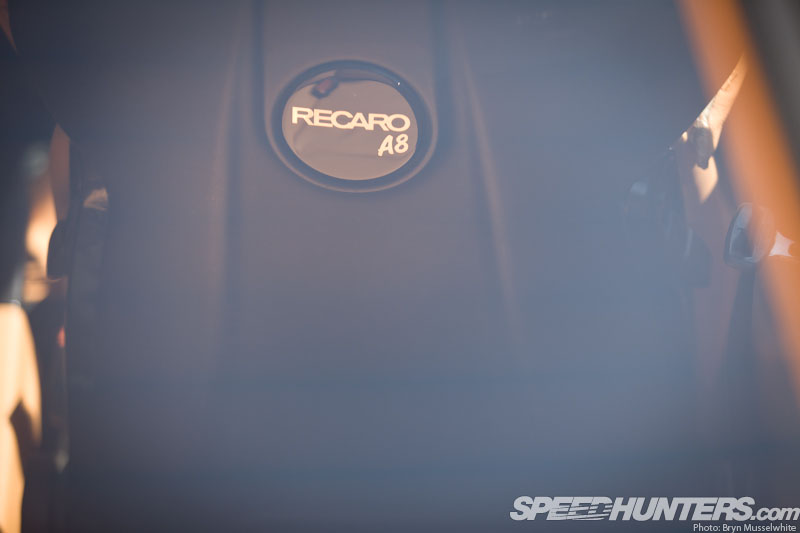 No. Words. Required.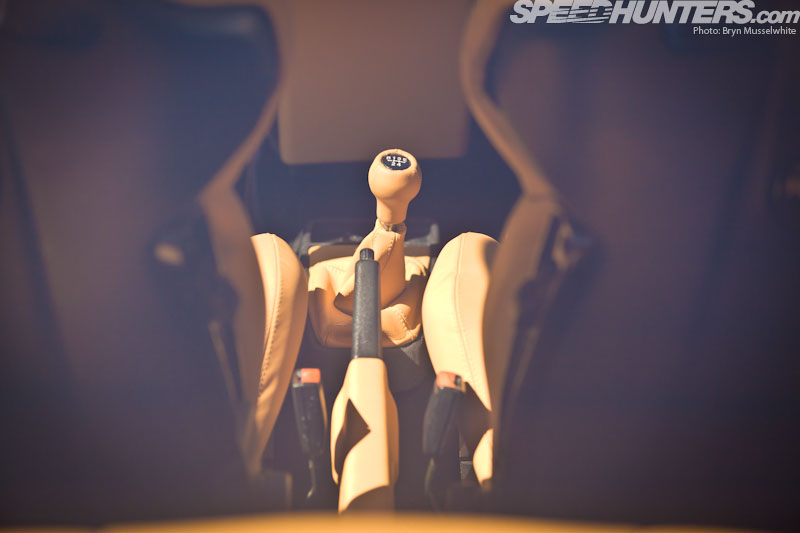 The Recaro A8 silhouette is nothing short of iconic.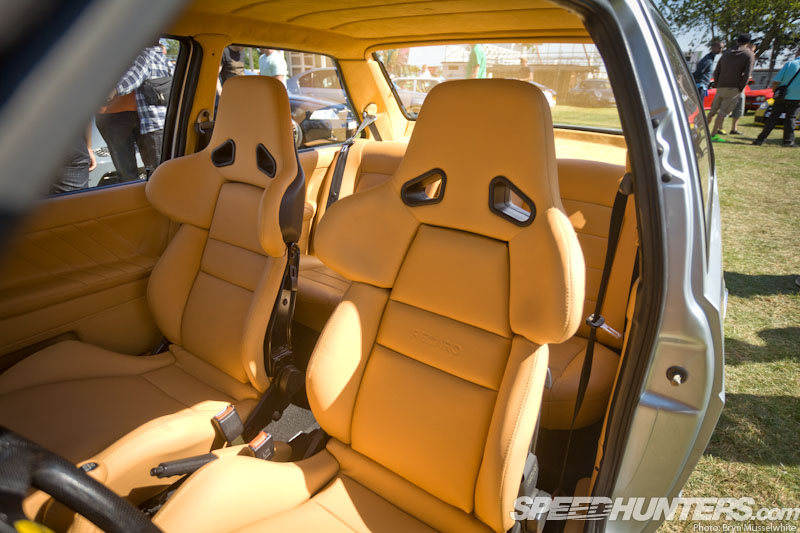 The complete interior has been expertly re-trimmed by Shilan Patel at Elite Trimming. The colour is lovely and the work is right on point. A perfect contrast to the exterior paintwork, too.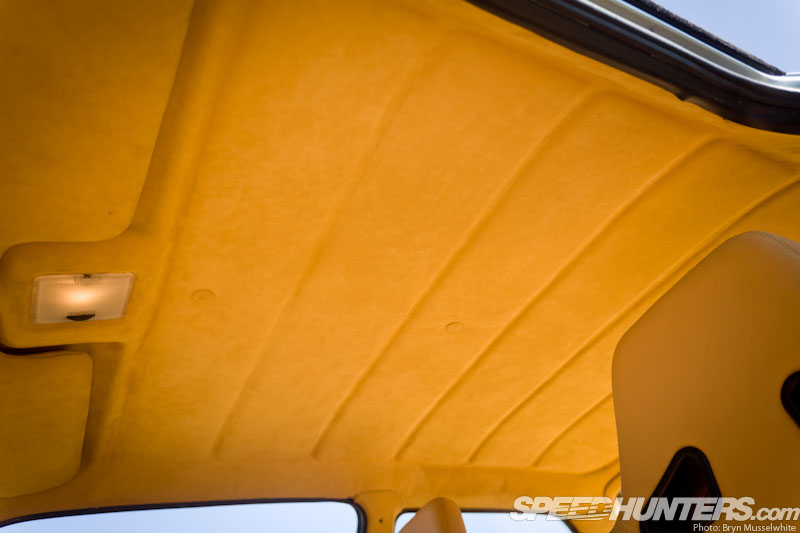 The alcantara trim on the A, B and C pillars, as well as the roof lining, further the class of this car's interior and mix nicely with the leather work. It's fair to say Shilan has done a job that's nothing short of awesome.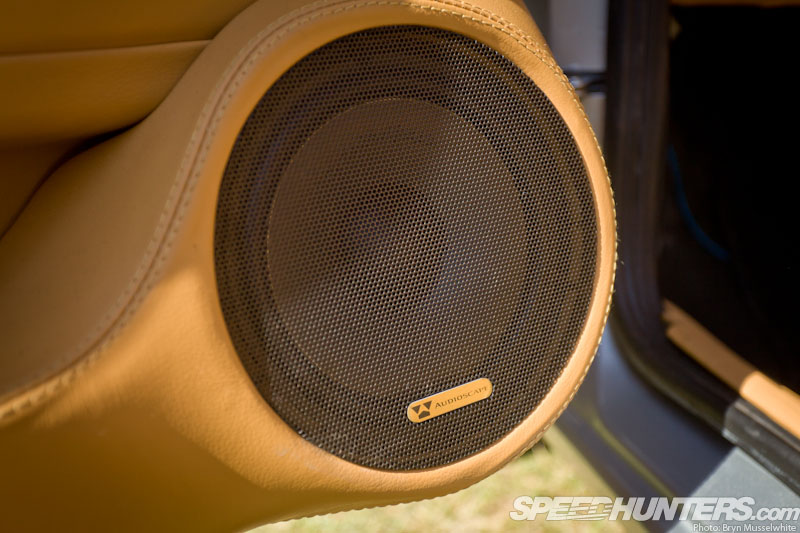 I tell you what, it's also nice to see a car with some attention to the audio as well. That's another thing that used to be prominent back in the '90s – sound systems with some serious effort put into them. I guess the stock audio systems in some new cars is good enough for some, and for others it's just a hinderance, a weight restriction. But the Audioscape pods used to be a common addition in the Mk II chassis allowing for 6.5-inch drivers to be installed with a separate tweeter. The leather covering finished with a neat double stitch looks very nice.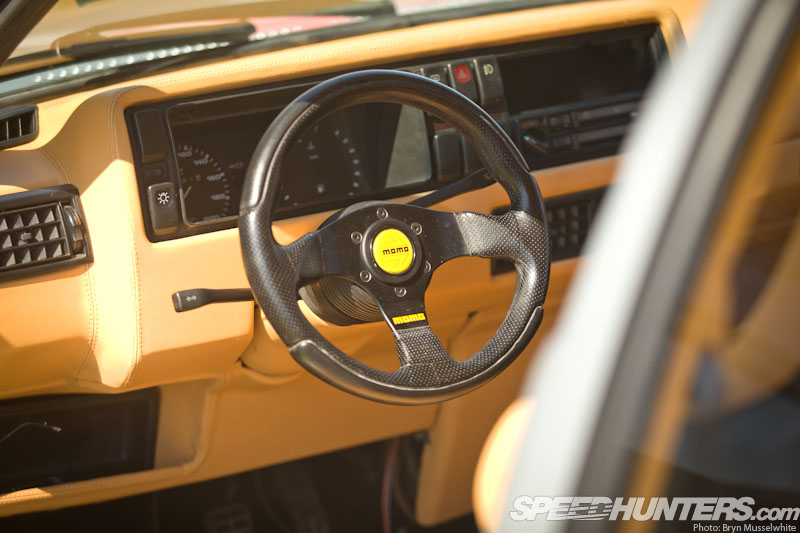 The driver's view is another piece of '90s history. Momo steering wheels have, and always will be, a favourite of Volkswagen aficionados.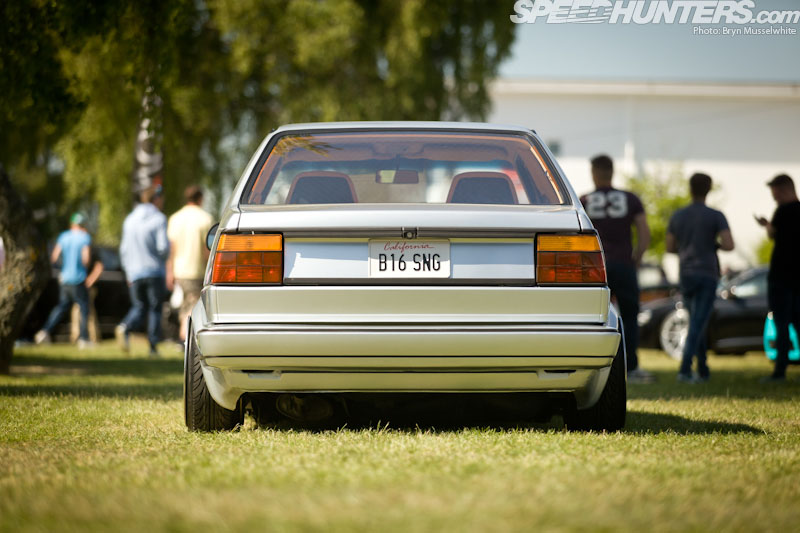 Over the past six years Parm and Gurj have built quite a few project cars together. From an insane rear engine-powered Polo packing a Suzuki GSX-R 750 motor to a bonkers Rallye. These guys have a car tuning history spanning three decades and this Jetta Coupe takes Parm firmly back to his roots. It's fair to say that Parm had unfinished business with his four-door Jetta, but the work on this Jetta is most definitely complete.
Words by Ben Chandler
Twitter: @Ben_SceneMedia
Instagram: ben_scenemedia
Photos by Bryn Musselwhite
bryn@speedhunters.com
Parm and Gurj's Jetta Coupe
Engine
1.6-litre carb'd orginal engine
Exterior
Re-painted in Porsche silver, Westmoreland front, US-spec front bumper with deleted indicator lights, smoothed and color coded with black strips, front and rear arches widened to accommodated the wheels, deleted the rear toe eye and exhaust.
Interior
Recaro A8s, US-spec rear bench with arm rest, poverty-spec dash, all trimmed in Ferrari tan leather and tan alcantara roof lining and pillars.
Wheels
16×7.5 and 16×8-inch BBS RS with 165/40×16 and 165/45×16 Nankang NS-II tyres fitted to front and rear respectively.
Players Classic coverage on Speedhunters