Cars are different things to different people. Some are attracted to specific models for their technical aspects or tuning potential while others may form a link with a car for its design, or the memories it conjures up. Watanabe-san, the owner of this sky blue 260Z, has a different relationship with his prized possession.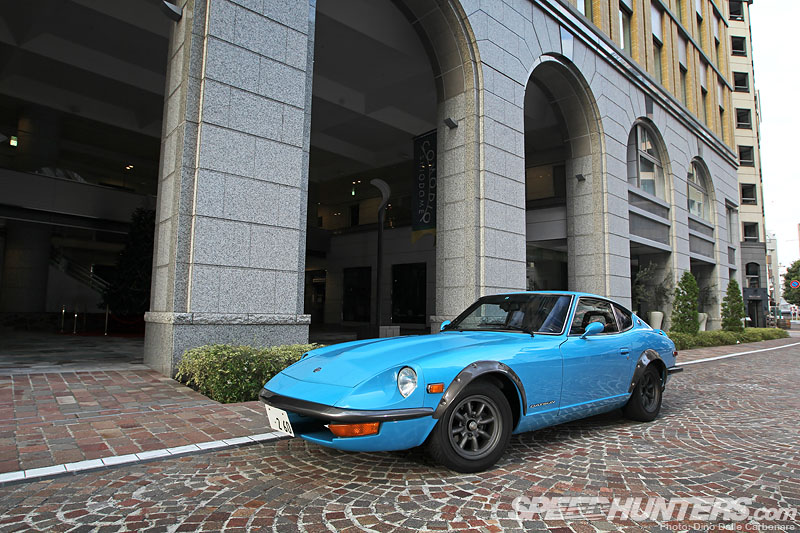 After being overworked and overstressed for years he was faced with a serious medical condition, from which he recovered with a whole new outlook on life. Realizing the importance of life itself, and with no intention of going down the same road again…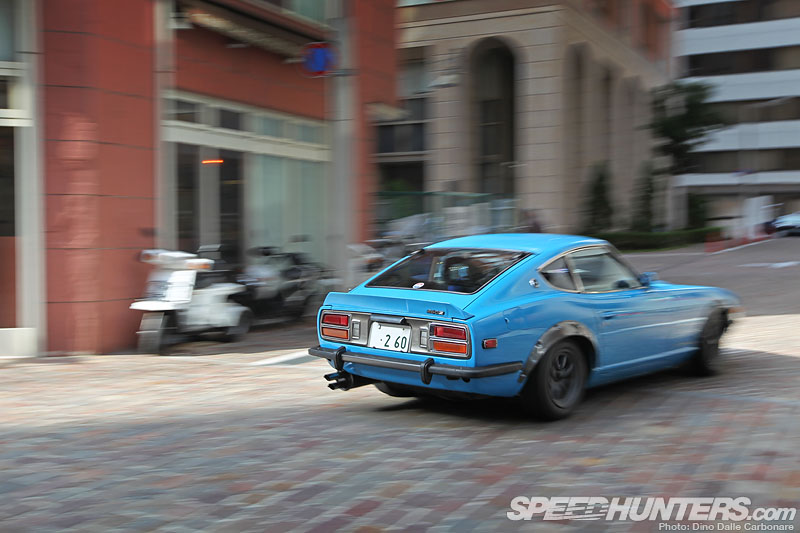 … he found a new hobby to occupy his mind, an interest that not only thrills him, but something he can slowly, and step by step make his own.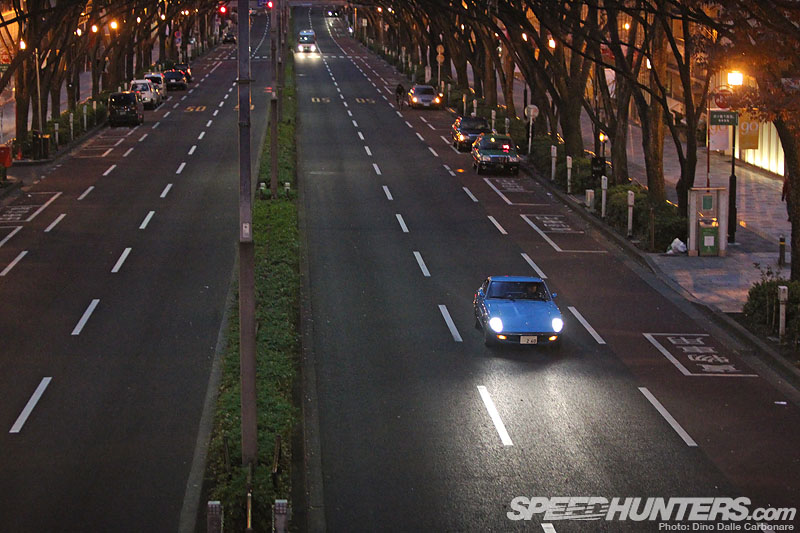 Like he says – "This 260Z is a kind of medicine for me."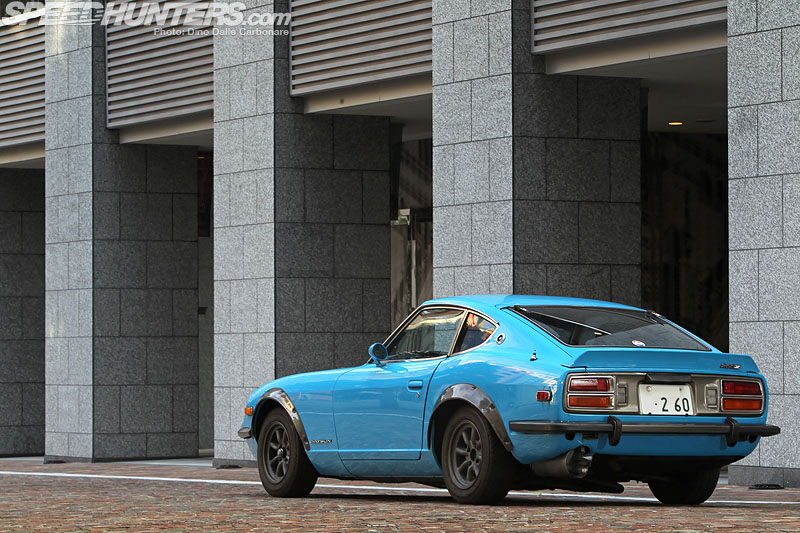 It took Watanabe-san about 10 years to find the car you see here. Originally he was looking for a 240Z but was not exactly impressed by the cars that are available nowadays in Japan. In the little spare time available to him he searched second-hand and classic car dealers, but couldn't find anything he liked.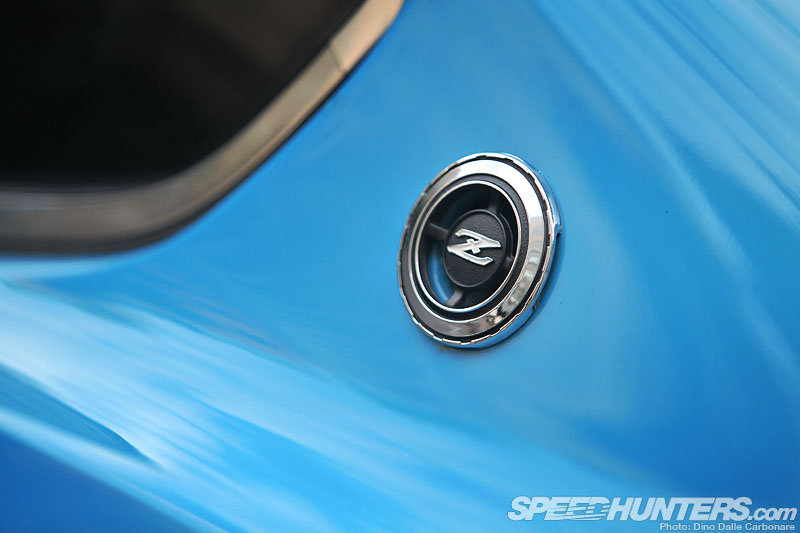 After almost giving up, one afternoon by complete chance, when driving by a shop in Atsugi called People Collection he spotted something that grabbed his attention on display.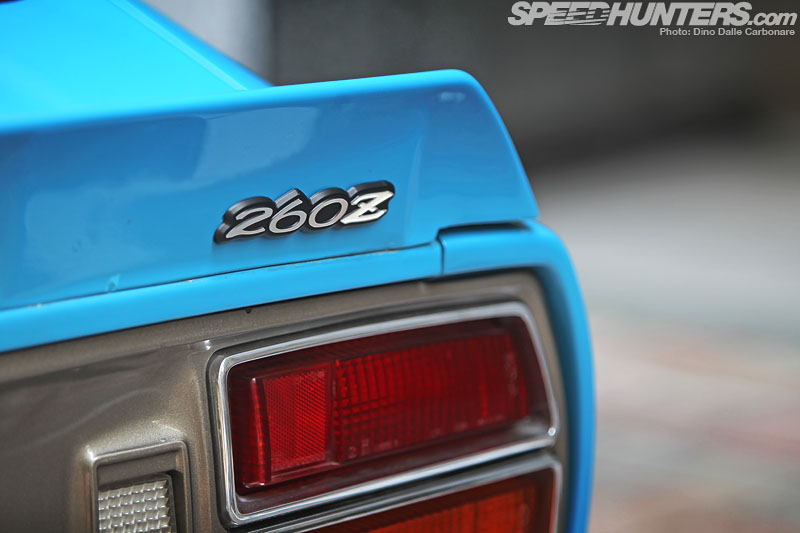 The left-hand drive blue 260Z wasn't for sale but Watanabe-san knew he had to have it, as it precisely had the uniqueness he was searching for. After much pushing and convincing, the dealer decided to sell and Watanabe took the car home. That was four and a half years ago.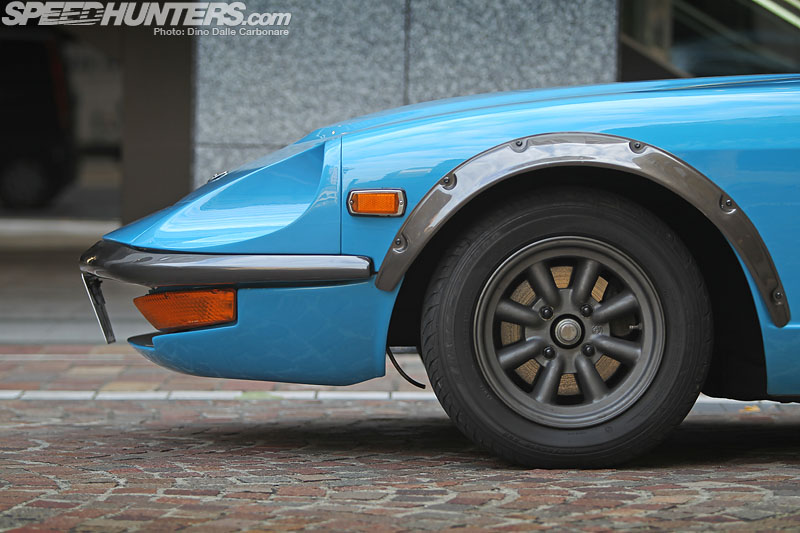 Since then Watanabe has already began to personalize it, starting off with getting rid of the chrome Work Meister S1 15-inch wheels it came with. The wheels were 8.5J front and 9.5J rear, making the car a little heavy to steer and handle at slow speeds. They looked great with their aggressive offset and matched the overfenders perfectly but were just not practical enough for everyday use. So on went a set of black 14-inch Watanabe wheels, 6.5J wide both front and rear and wearing Goodyear Eagle LS2000 195/60R14 tires. The car may not have the same levels of grip but it's far more drivable now and the more period correct look is exactly in line with what Watanabe wanted to achieve.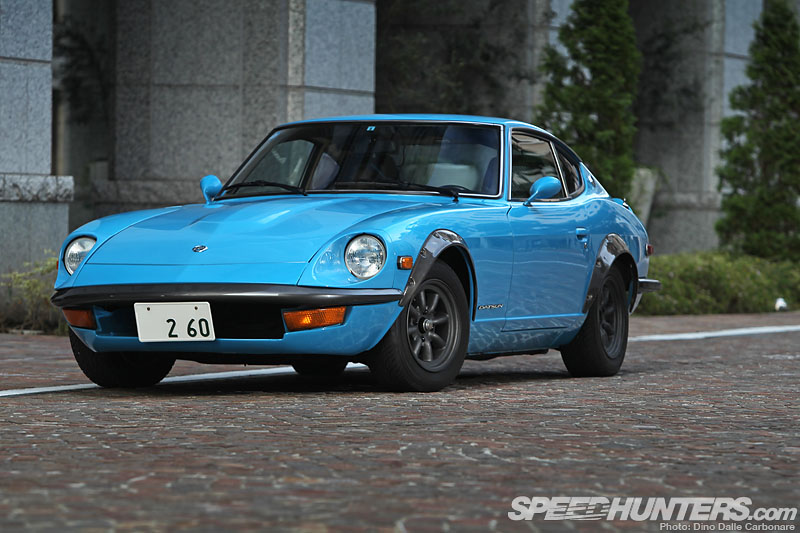 The overfenders now look a little out of place with the narrower tyres and wheels but since they are fixed to the bodywork it's not so easy to simply remove them. What makes this 260Z so attractive has to be the G-nose conversion, elongating the bonnet-line for a more race car-oriented look. The previous owner painted the front and rear bumpers a dark metallic gray, the same color used on the overfenders.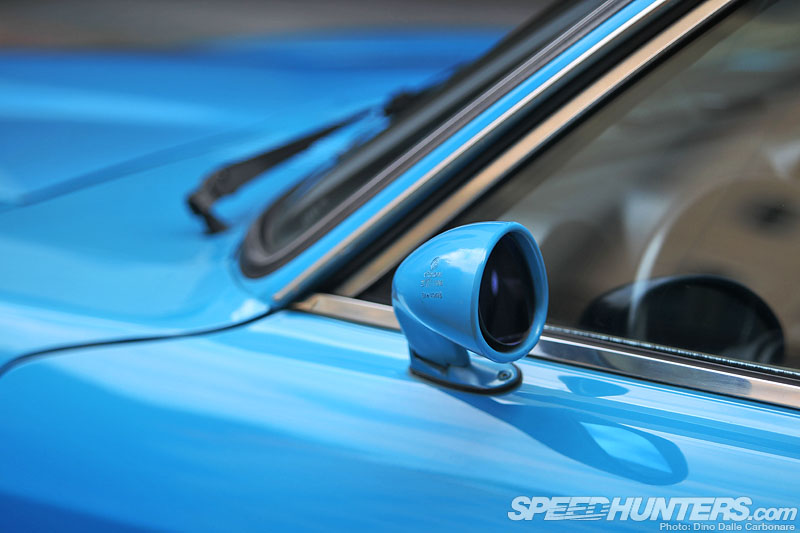 Exterior modifications are completed with the small Vitaloni door-mounted mirrors, aesthetically a nice touch.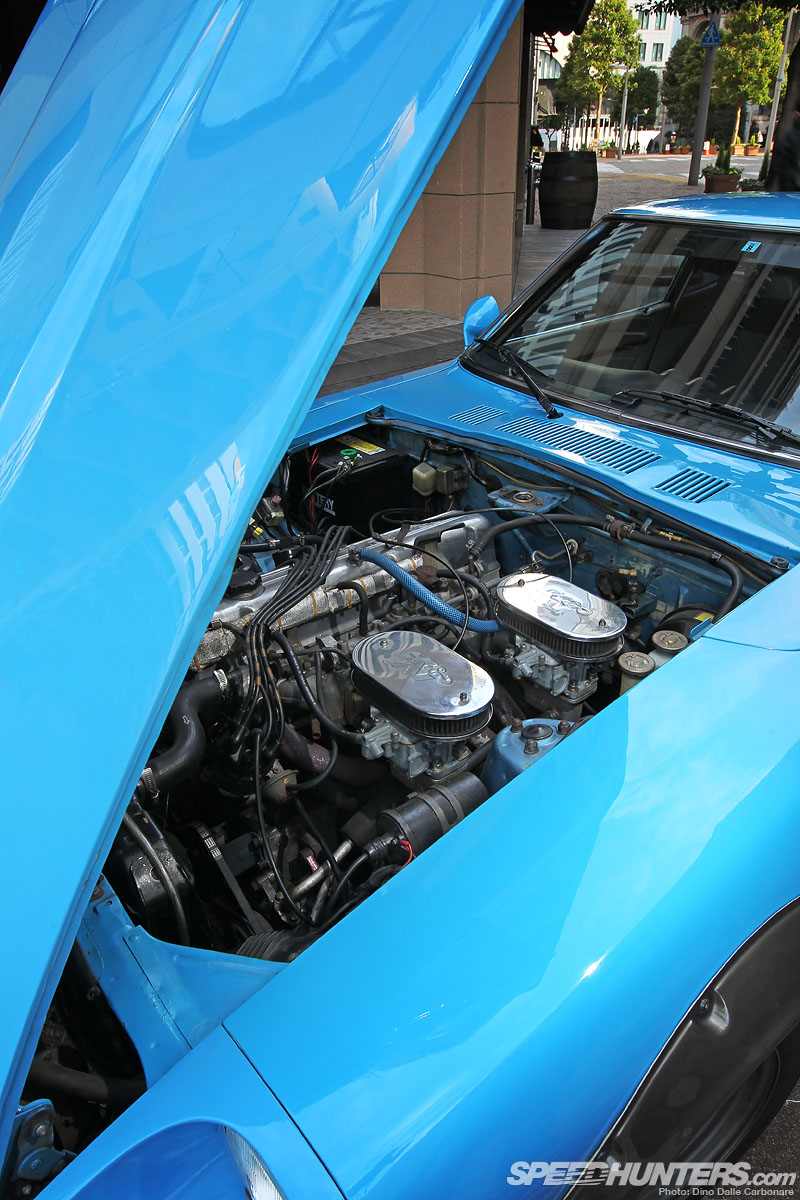 Under the bonnet lies the standard L26 engine, displacing 2,565 cc thanks to the longer stroke over the JDM L24.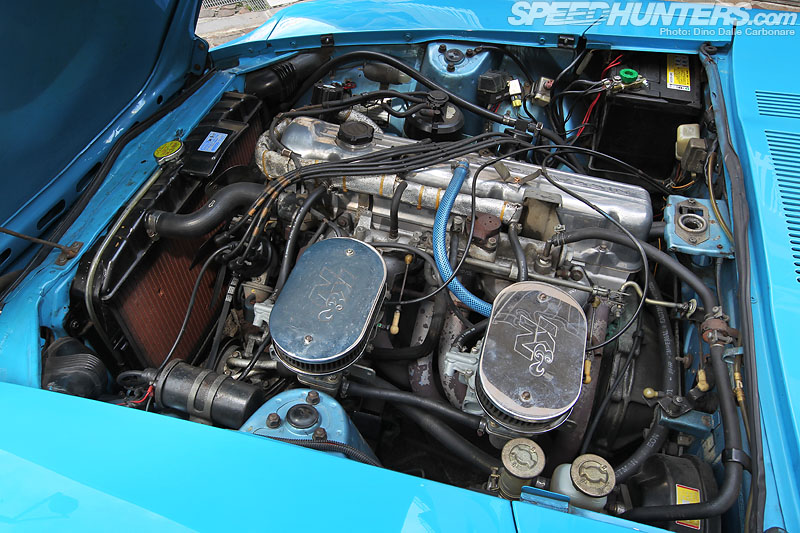 As the chassis plate states in the engine bay, this straight six develops 165hp (167 PS) but…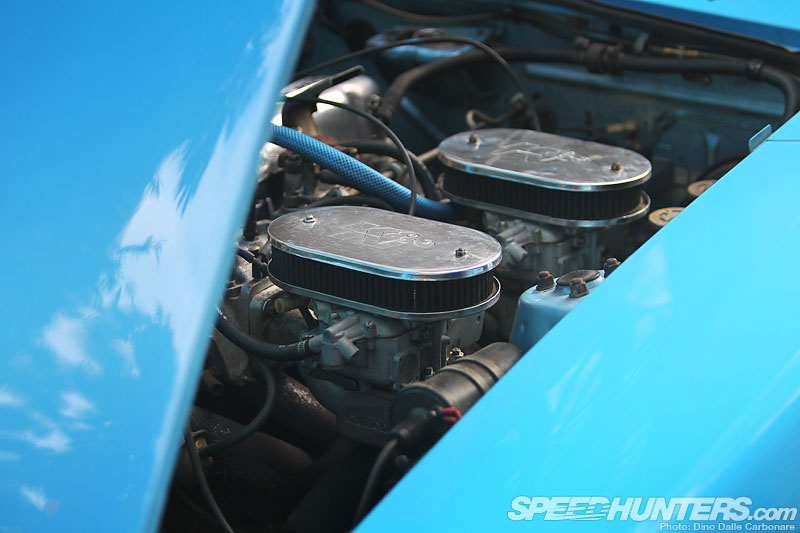 … thanks to a pair of modified carburetors breathing through two oval K&N filters, a bit more power has been released.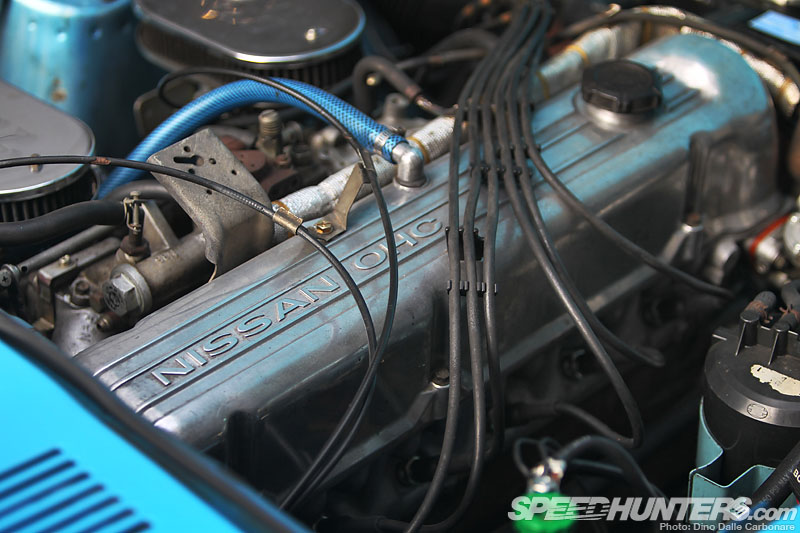 The previous owner also changed the exhaust system for improved breathing and sound and Watanabe-san made a pair of removable inner silencers to help quiet the noise down. Also a modified distributor helps guarantee a better spark. Slightly stiffer dampers with lower springs improve the handling, but like most of the alterations on the car the brand is unknown. Watanabe-san picked up a Cusco rear strut tower bar at a recent S30 meeting; a great addition that introduces a noticeable stiffness over the rear end.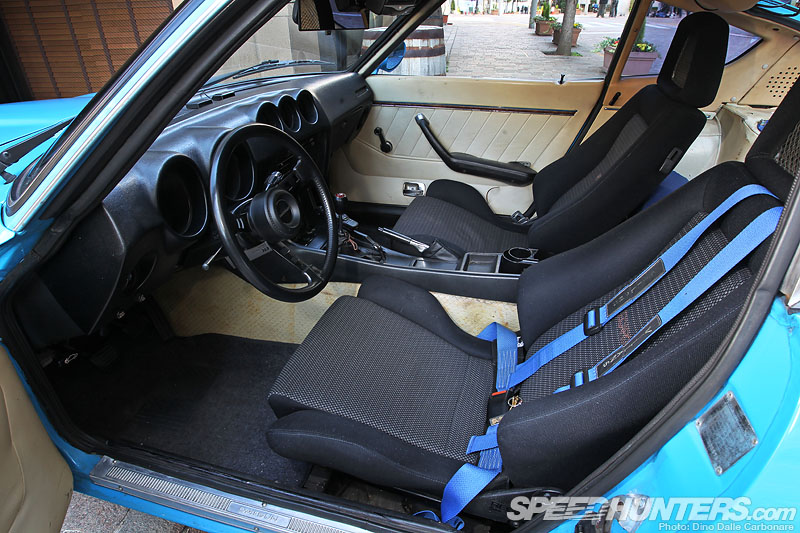 Interior improvements include a hard plastic dashboard cover, a piece that was most definitely fitted while the car was still in the US and a pair of Recaro adjustable seats.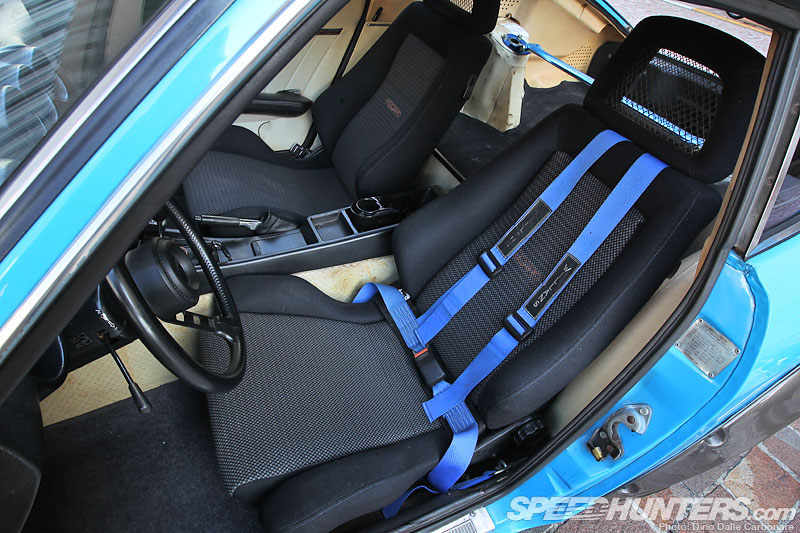 Watanabe-san added the Willans harnesses…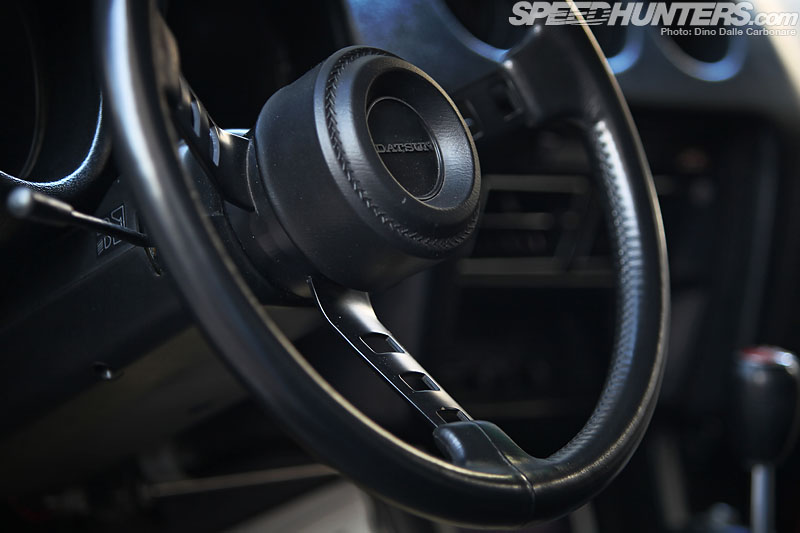 … and a replica Datsun steering wheel, which features a slightly thicker rim. Of course being an American market car the speedometer still reads in mph but also has a secondary km/h scale.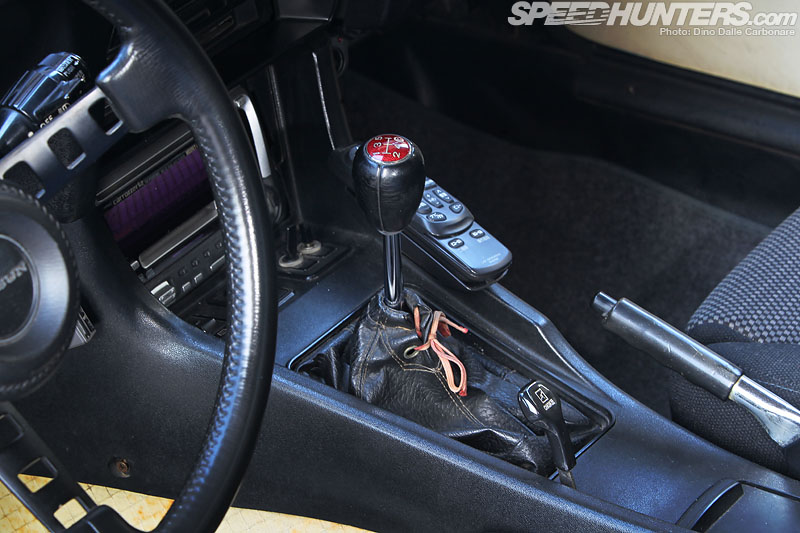 Audio entertainment is provided via the Carrozzeria MD head unit and to not mess up the stock look of the interior the Panasonic navigation screen was fitted high up, next to the rear-view mirror. Watanabe-san, a tailor by trade, made an all new rear carpet to cover the trunk area and plans to make two more to put in each of the front foot wells.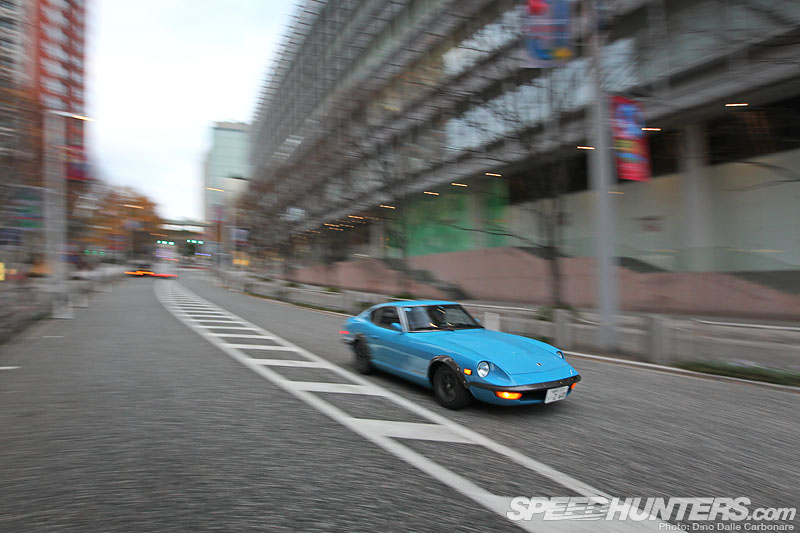 And it's precisely these things that attract Watanabe-san to his Datsun 260Z, working on it to improve it little by little, fixing what needs mending after 39 years of use and slowly turning it into his very own perfect S30.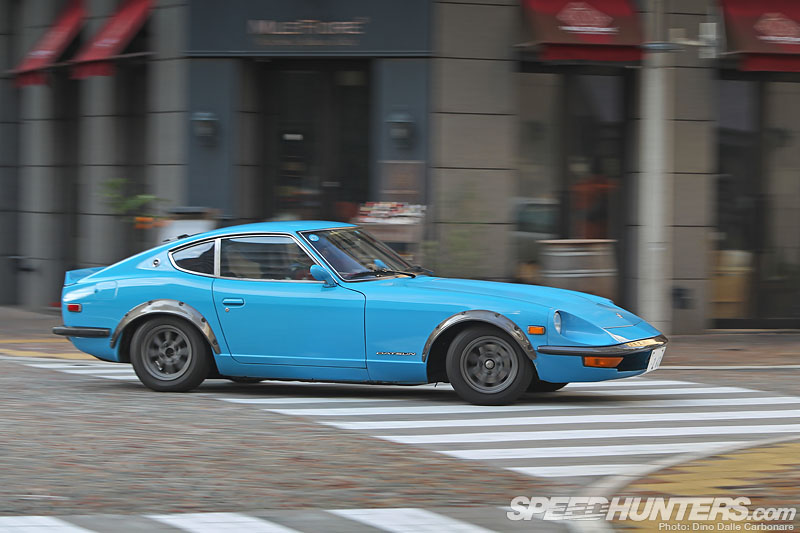 Other plans include a full color change, maybe an orange, and at the same time remove the overfenders and the Vitaloni mirrors for a more junsei – or stock- look.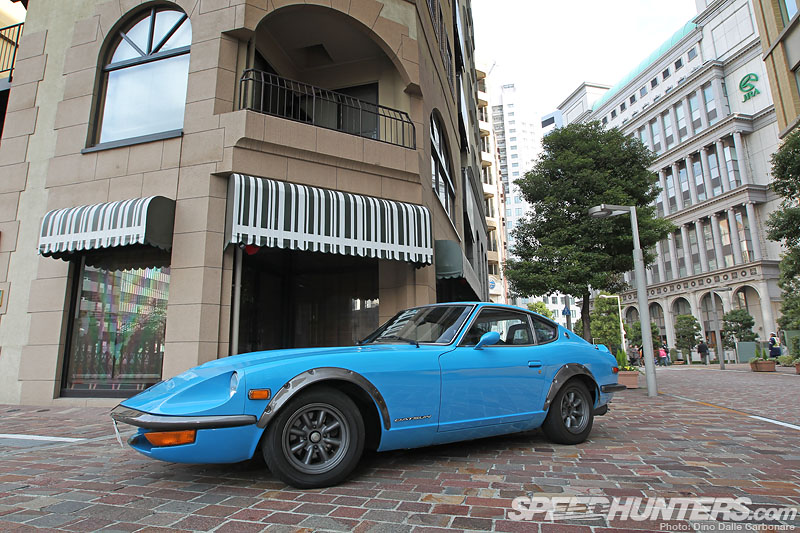 Passion can manifest itself in many ways, and a car being compared to medicine is certainly a new concept to me, but you could say it's a pill I can definitely swallow.
Dino Dino Carbonare
Instagram: speedhunters_dino
Watanabe's Nissan 260Z
Engine
L26 USDM spec straight six engine, modified Weber carburetors, K&N oval air filters, aftermarket exhaust (unknown brand), custom removable inner silencers, modified distributor
Driveline
240Z JDM five-speed transmission conversion
Suspension
Aftermarket dampers and lowered springs
Wheels/tyres
Watanabe 6.5Jx14" (front & rear), Goodyear Eagle LS2000 195/60R14 (front & rear)
Exterior
G-nose conversion, painted front and rear bumpers, ZG-style front and rear overfenders, Vitaloni side mirrors, light blue body color, new-generation Nissan front logo (from Nissan Gloria)
Interior
Recaro reclinable sports seats, Willans driver-side four-point harness, replica Datsun steering wheel (thick grip), dashboard cover, custom trunk carpet, Carrozzeria FHP-5000MD headunit, Panasonic CN-P02 LCD screen and navigation mounted on headliner, Panasonic EY-ET300 ETC
The 70's Theme on Speedhunters
Other Z stories on Speedhunters