I don't know why, but I've always felt a need to direct my love for cars towards the more unique models in history. It's so easy to like beautiful things, but it takes a special sort of love to feel attraction towards unique expressions of design. If I hear someone saying their favorite car is a Ferrari 250 GTO, a Mercedes 300SL or a Lamborghini Miura I can't help but feel the need to vomit. It's obvious everyone likes these cars; they are stunningly beautiful, they each define their respective manufacturer and are literally impossible to hate.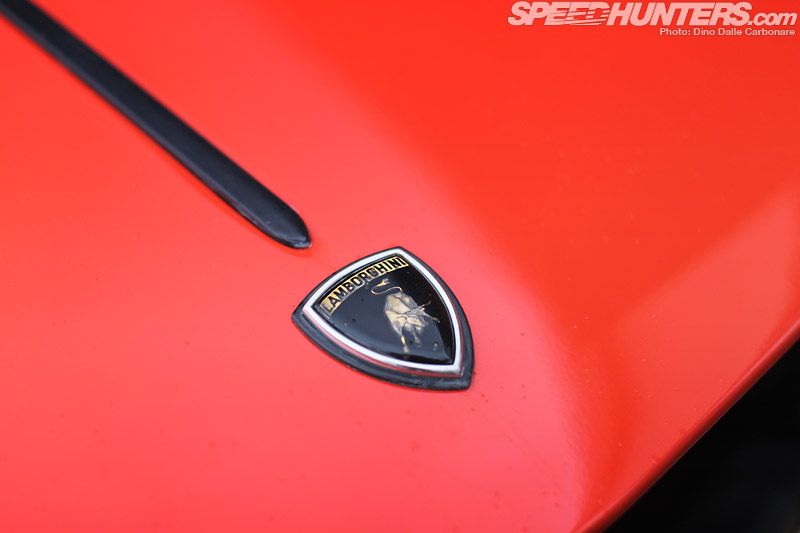 But come on, you can do better than that. Challenge your senses, dig deeper into the depths of classic car history and at least attempt to dig out a car that stands out for something other than unquestionable beauty. Personally I have always respected any car maker that has had the balls to go out there and try something different…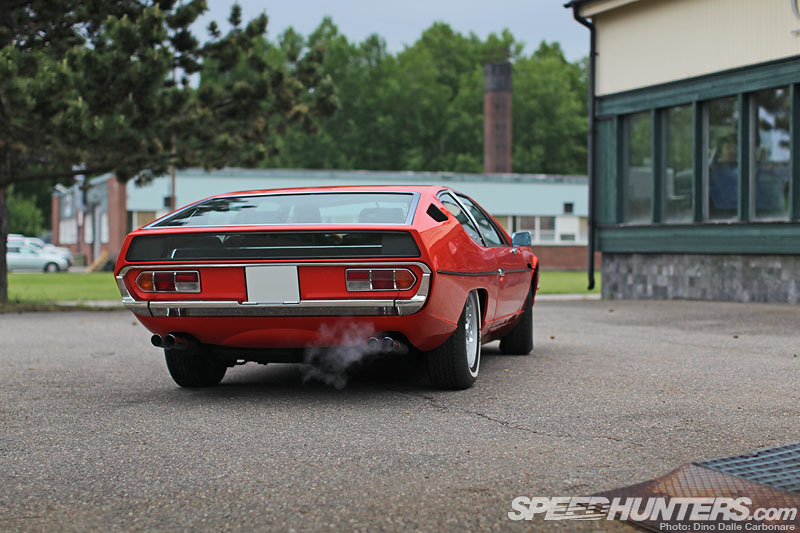 … and come up with something that's never been tried before and attempt to redefine what beauty is. Lamborghini has done this since its inception, Ferruccio wanting to confront and provoke Enzo with his own interpretation of what a sports car should be like. Ever since then Lamborghini has stood out for bold design and along the way has spawned a mix of pivotal cars – from the aforementioned and simply stunning Miura to the in-your-face LM002.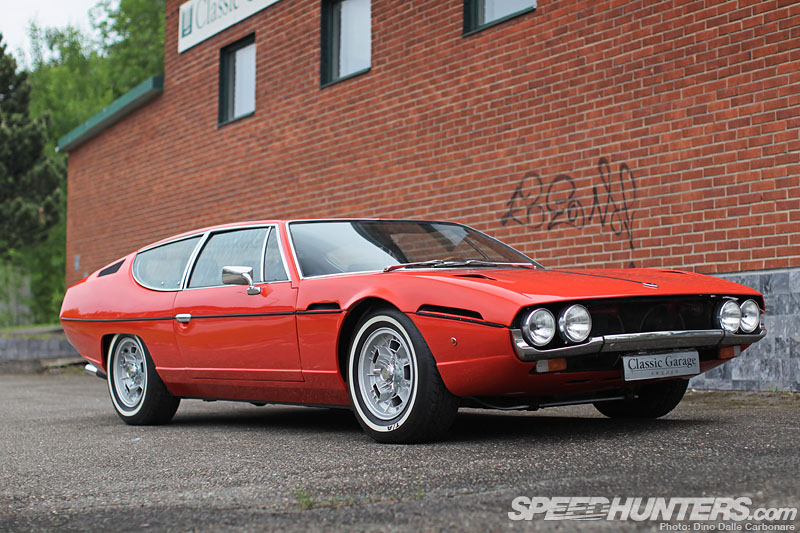 But it's this car here, the Espada, that has always held a special place in my heart. Can we consider it as a beautiful car? Probably not, because it isn't. It's awkwardly styled and has strange proportions, but what it lacks in the universally accepted definition of beauty, it makes up with buckets of character. For me it has always defined the best of the '70s: it was a subtle mix of supercar performance and everyday practicality that made it stand out in a decade full of automotive awesomeness. The other week while in Sweden for Gatebil, I had the chance to take a little detour on our drive up to the track and stop by the Classic Garage shop a short drive from Gröndal where we were shooting a few feature cars.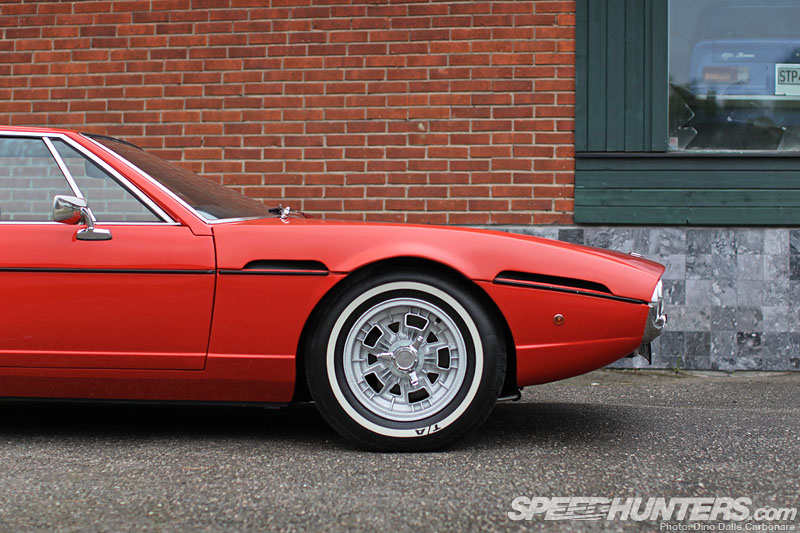 There, I was to shoot what has to be the cleanest, most original Espada I've ever seen…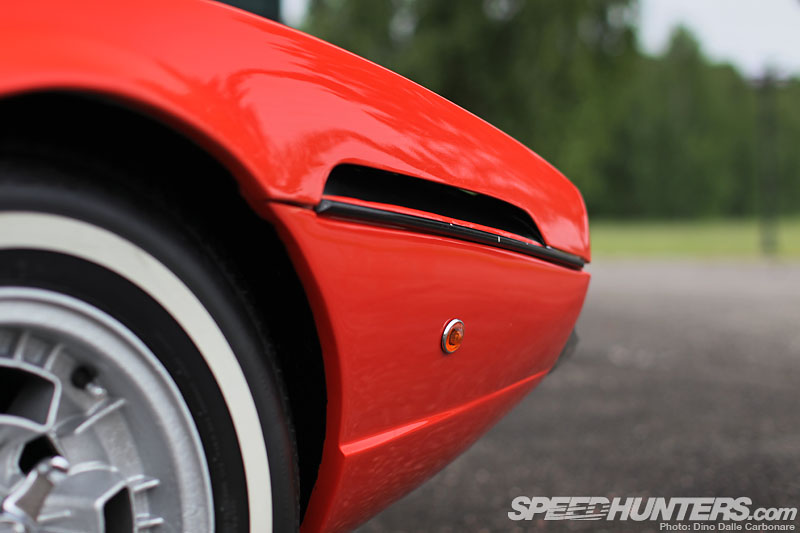 … finished off in an unmistakably Lamborghini hue of orange…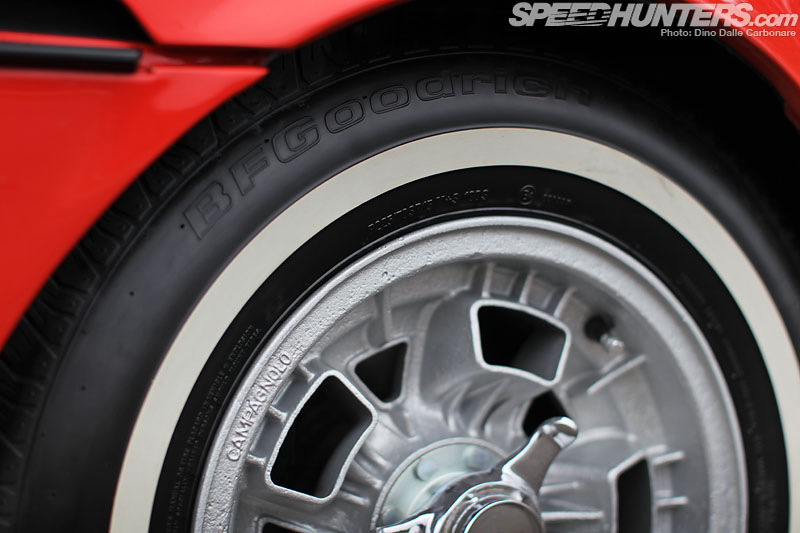 … and sporting a contrasting set of white striped tires.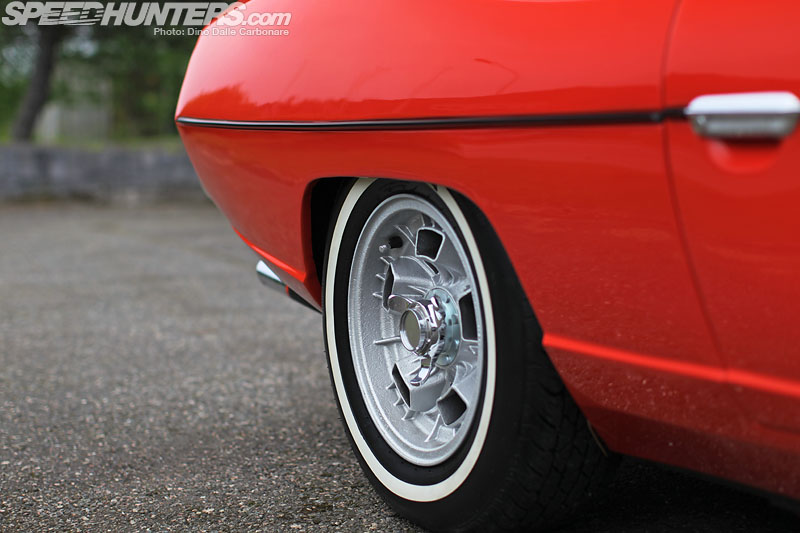 Tuck, '70s style!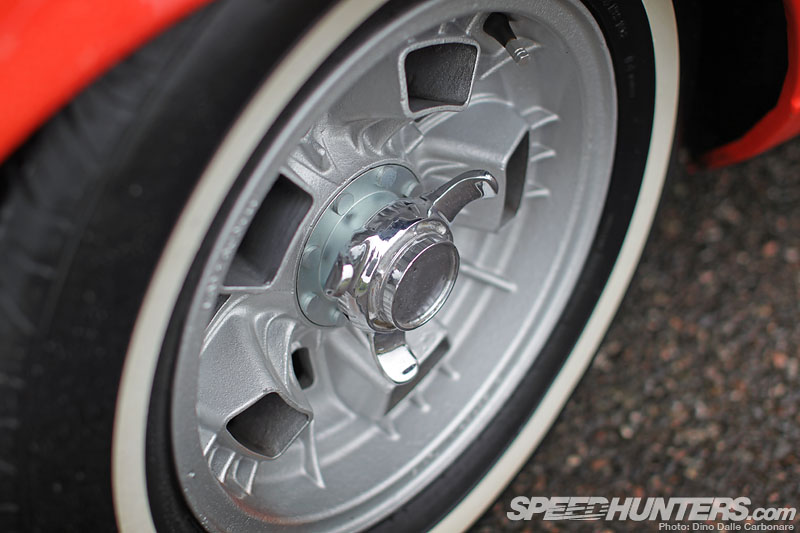 The tires are fitted onto 15-inch Campagnolo magnesium alloy wheels, the same design that was used on the Miura, and attached to the hubs with good old fashioned knock-offs.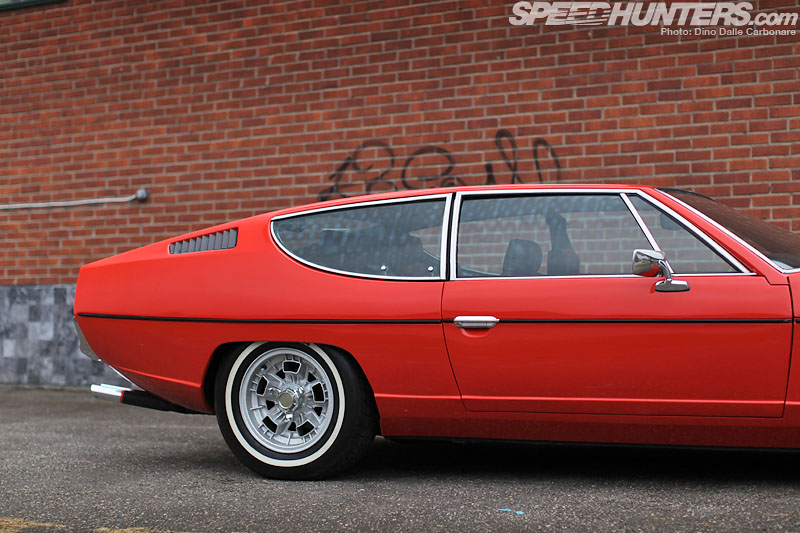 You might describe it as a shooting-brake design in today's lingo, but what made this car so special was that hatchback rear end penned by Bertone's Marcello Gandini. That's because the Espada – or sword in Spanish as further reference to Lamborghini's attraction to bull fighting – was the first four-seater to come from St. Agata Bolognese and its design was sort of dictated by the number of seats in the cabin.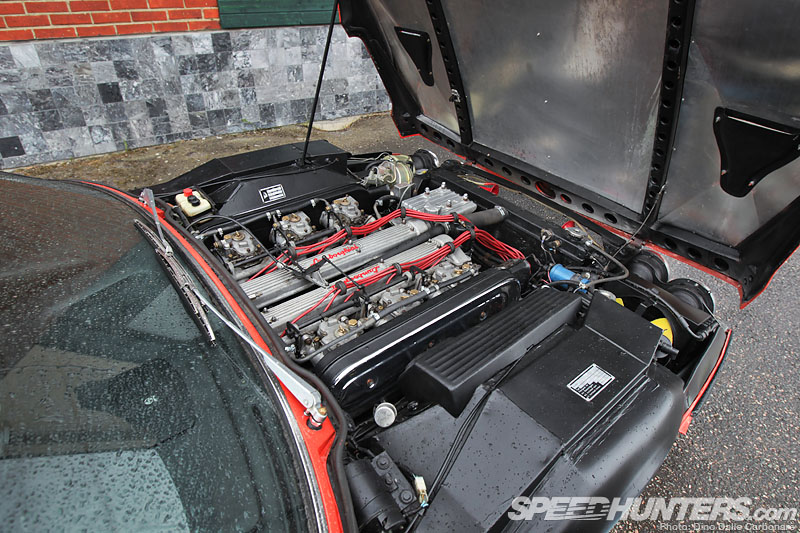 Just imagine how cool it must have been to drive one of these around in the '70s – an Italian supercar for four, with 12 cylinders up front! As Oscar of Classic Garage told us, this is a 1971 model so an 'S2′ in Lambo language, meaning it runs the more powerful 350hp version of the 4.0L V12 that was also used in the base Miura.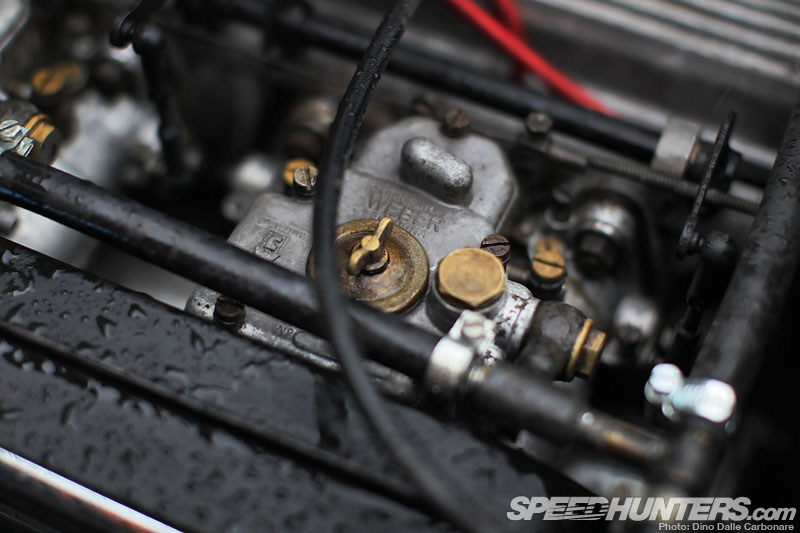 The sonorous V12 is fed by six side-draft Weber carbs. I was impressed at how easily the car started despite the damp and cold weather during the shoot. As Oscar said, this car has always ran beautifully.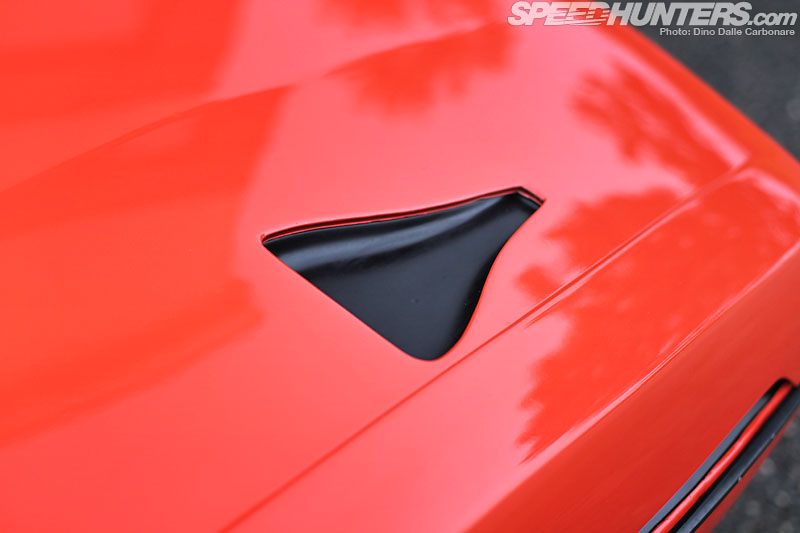 Contrary to what you may think, the two air intakes on the massive front-hinged aluminum hood don't feed the air boxes, but actually the cabin's heater and ventilation system.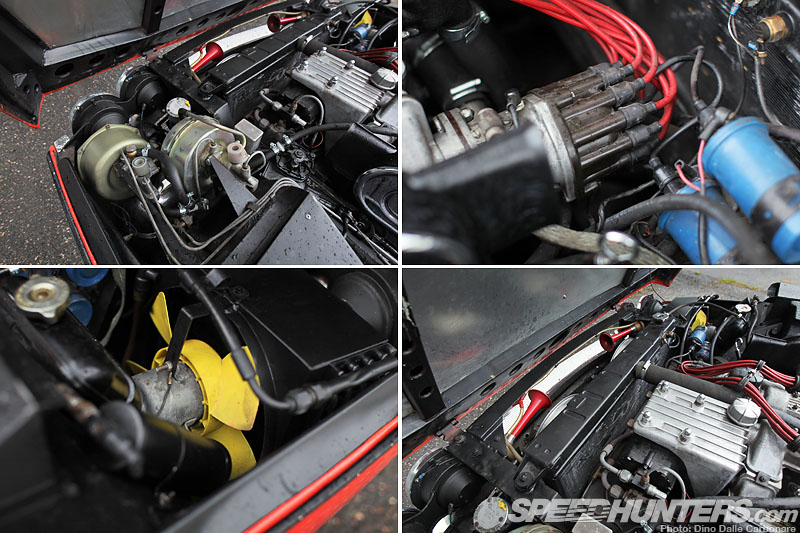 With such a big engine sitting up front – which is actually surprisingly well-positioned in the chassis for good weight balance – packaging various ancillaries must have been quite a challenge. I found the location of the brake master cylinder quite interesting, and just check out that agricultural-size radiator.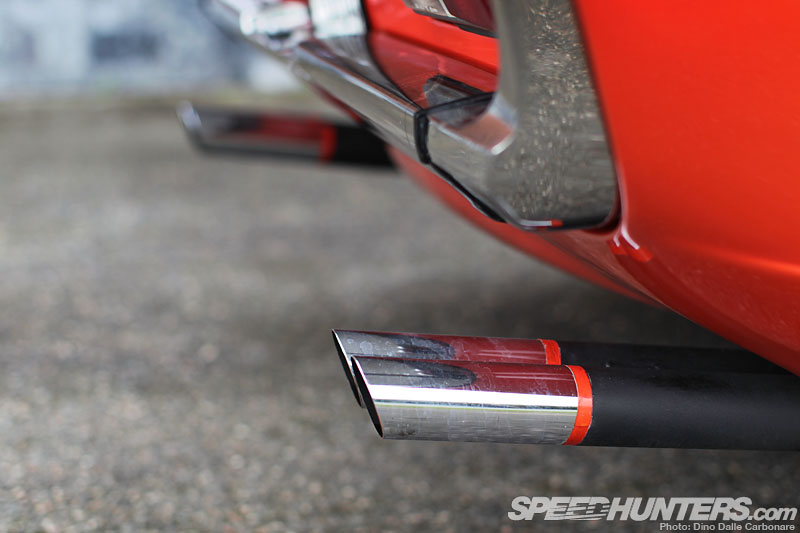 The V12 sings through this quartet of old-school exhaust tips…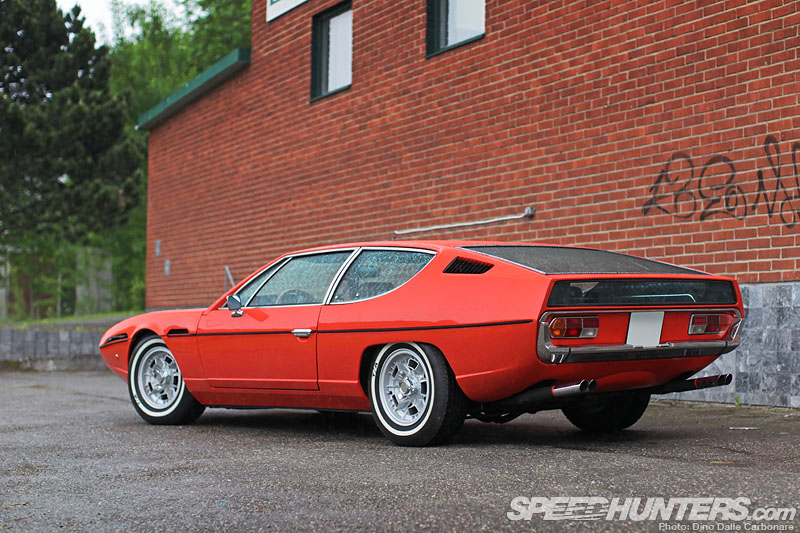 … helping give a much more aggressive presence to the Espada's rear. And it's the rear view that I can't help but find irresistible.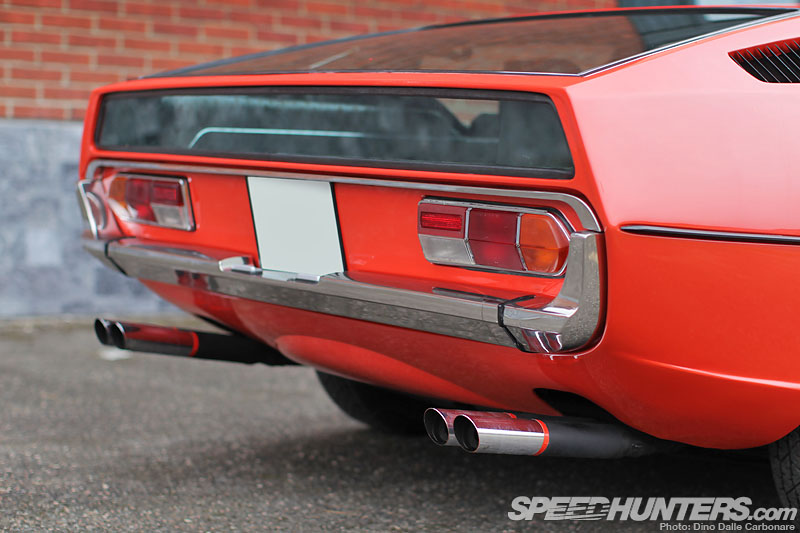 The rear trunk glass embodies everything that was right about the 70's quirky design language and it's helped to cement the Espada as a true classic – granted one that you will probably either love or hate.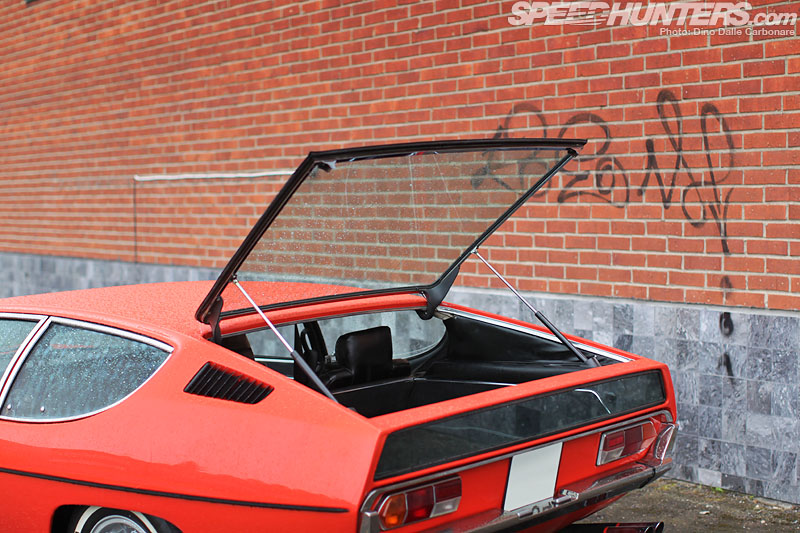 There's no hatch section, it's just the glass that lifts helped by two struts, giving way to a pretty decently-sized trunk area.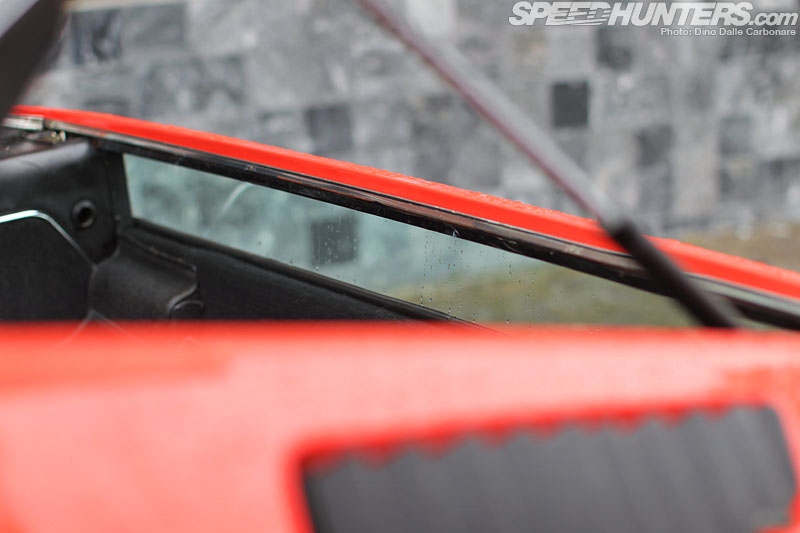 Someone at Honda probably liked the 'Gandini' rear strip of glass because it was used in both the CR-X, the Insight, and now the CR-Z.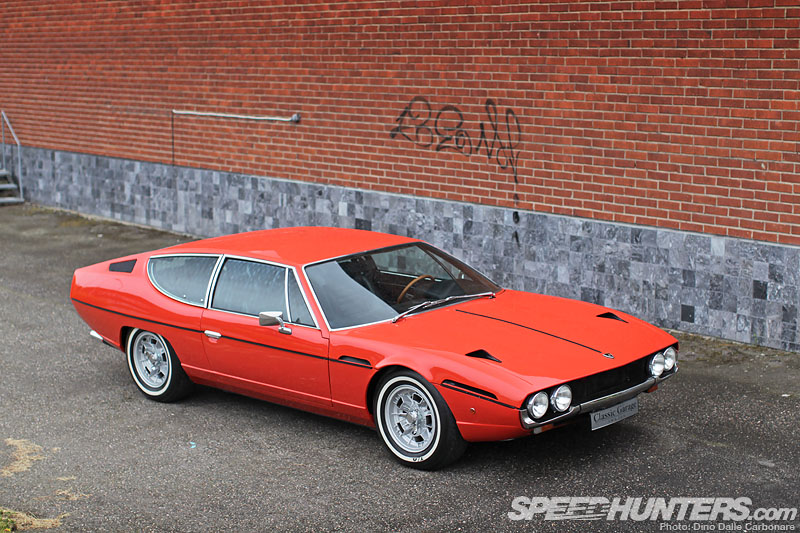 As you can imagine, with the seating arrangement sort of dictating the car's looks…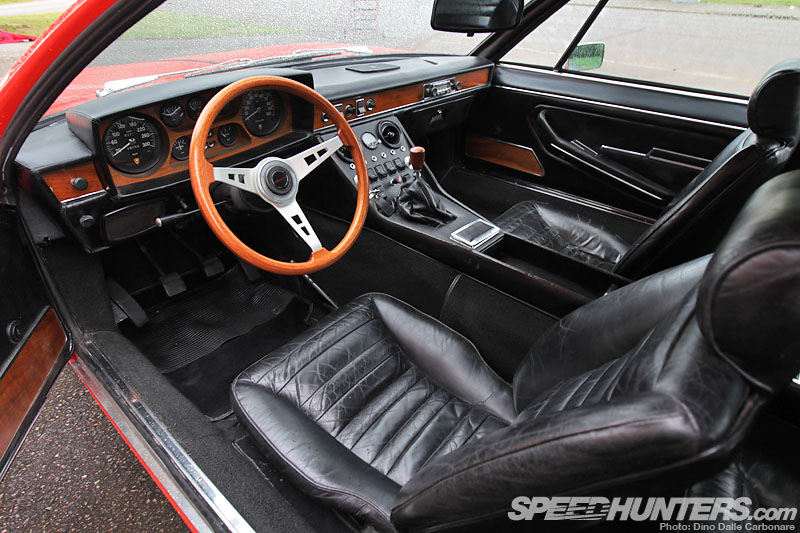 … Lamborghini obviously put a lot of effort into making the interior a very special place to be. And like any well-kept classic, it's the smell that first captivates you – a mix of leather-scent and real wood, and that faint smell of gas and oil vapours that any car with carburetors always seems to have.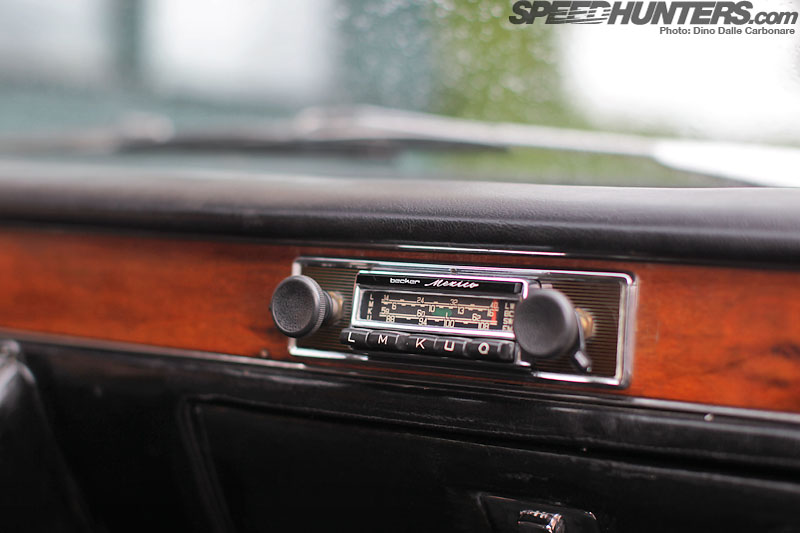 The head unit is found on the passenger side of the dashboard and is quite a reach for the driver. That's probably because there wouldn't really be a need for it, what with a Lamborghini V12 providing the aural entertainment!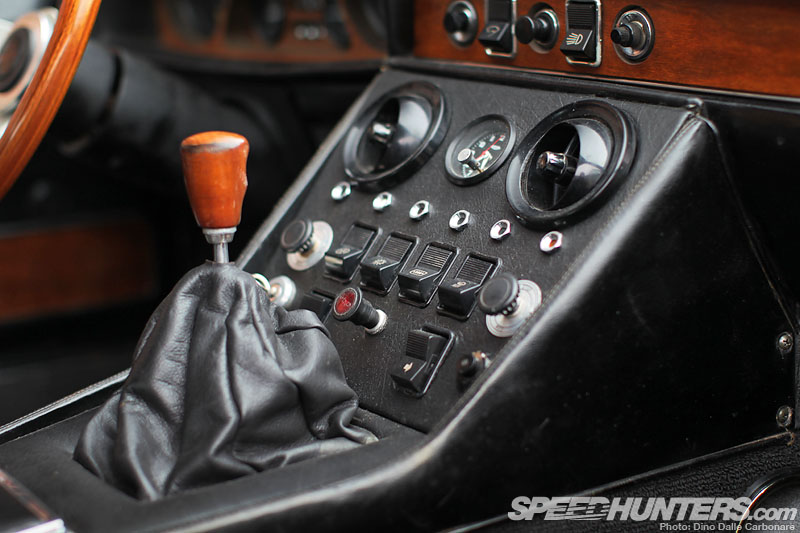 The center console merges onto an elevated transmission tunnel from which the five-speed gearbox selector sprouts from…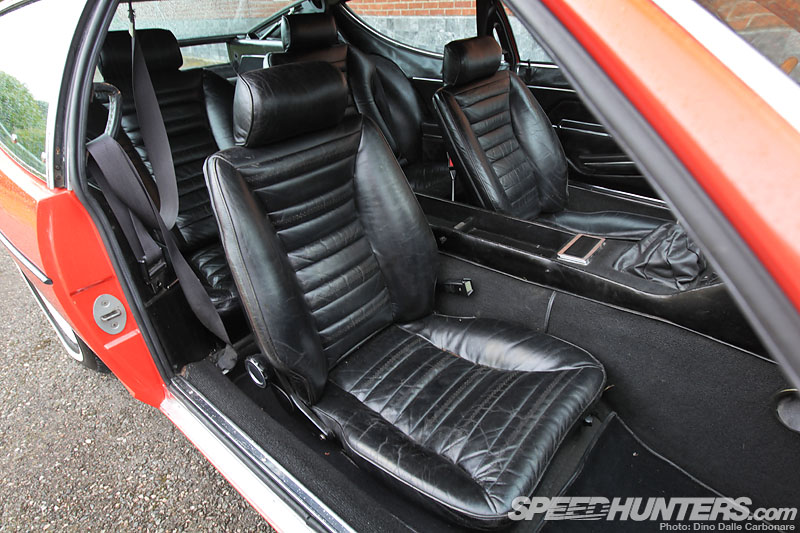 … continuing rearward in between the two rear seats. Just to emphasize the fact – this is a true four-seater, not a 2+2, those rear seats easily able to accommodate two adults with plenty of headroom.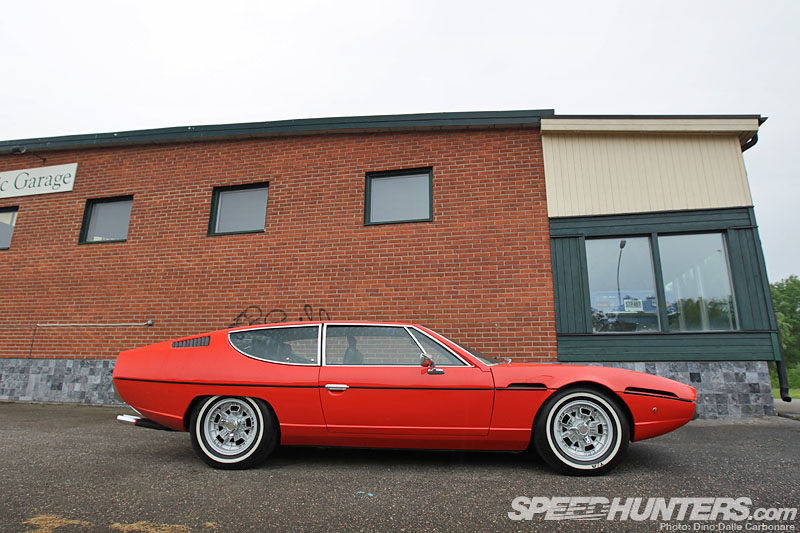 I don't even need to give reasons as to why Lamborghini should come up with a modern day interpretation of the Espada. This is a machine that manages to shine through the impressive line-up of cars it has created over the last 50 years, and that alone says a hell of a lot.
Dino Dalle Carbonare
Instagram: speedhunters_dino
The 70's theme on Speedhunters
The Lamborghini Museum on Speedhunters