If you caught my first project car post, you'll know that I'm currently up to my elbows in the 'modified restoration' of a 1983 Toyota Trueno GT Apex. Winter has just kicked off here in New Zealand, so over the next three months I'm planning on plenty of progress being made out in the garage late at night. With the body work reinvention now in its last stages, this month I've focused some of my attention on the mechanical components, in particular the engine.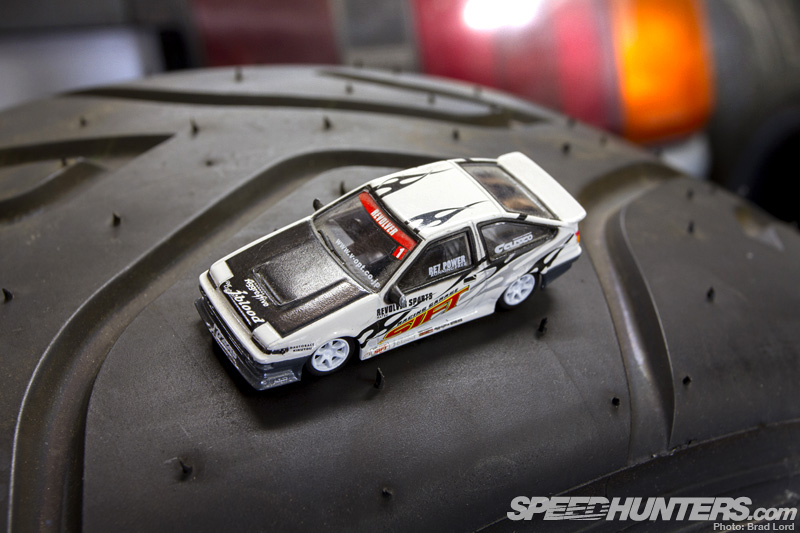 The inspiration for this build has come from a number of places. As I mentioned in the first installment, I really like the way Japanese AE86 owners were modifying their Levins and Truenos for mountain racing during the 1990s, and I really hope to be able to capture a little bit of that spirit in the finished car. Then there are car's like Katsuhiro Ueo's legendary Racing Garage SIFT machine – for many reasons one of my all-time favourite 86s, but none more so than the way it sounded. It's the very reason why I've decided to stick to the script, and run with the car's factory-specified 4A-GE engine. But which one?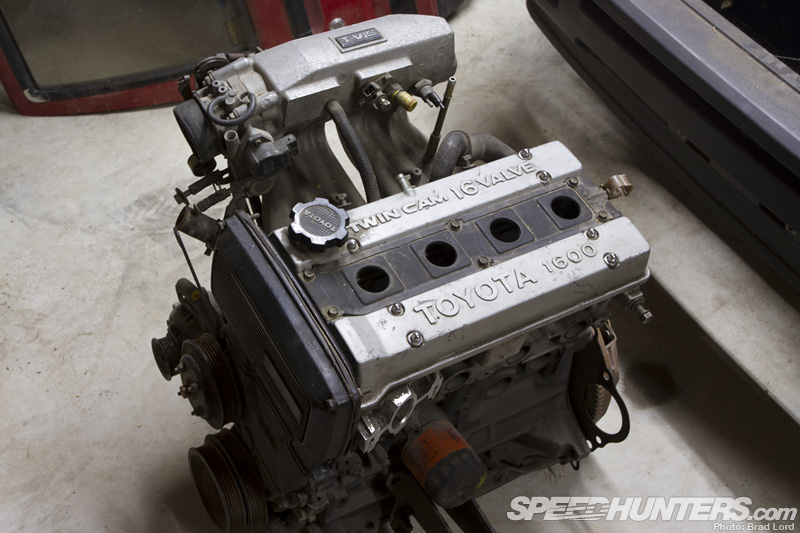 There was the engine that came out of the car of course – the factory-spec 'big port' with its T-VIS intake manifold. But if you're talking about building a 4A-GE with naturally aspirated power it's not the best place to start; plus I kind of like the idea of keeping this engine in its standard guise in case I ever want to do a standard rebuild for originality's sake.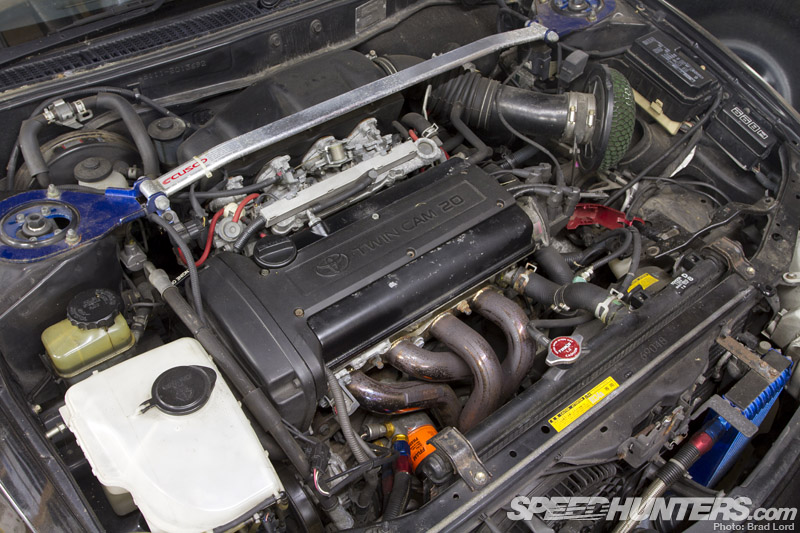 I've also toyed with the idea of going down the 4A-GE 20-valve route with a 'black top' motor. This particular engine currently lives in my AE111 Levin, and using it in the AE86 would mean that I finally had an excuse for the 2ZZ-GE swap I've been contemplating for a long time…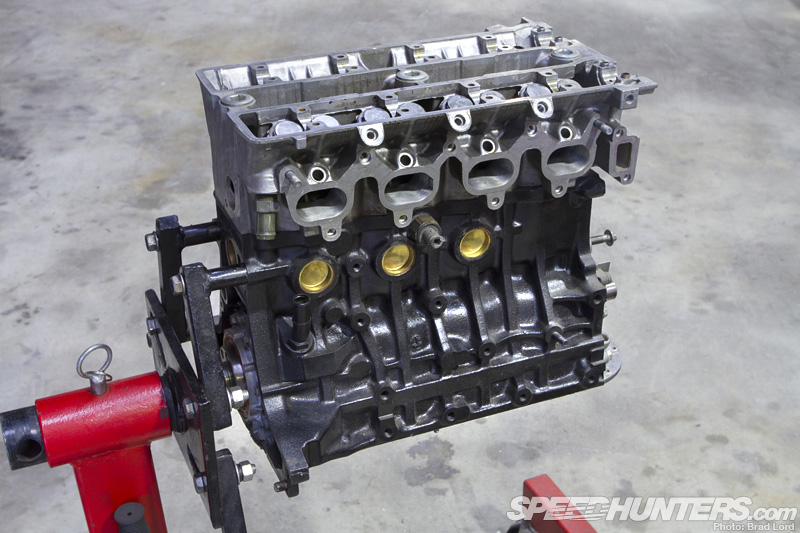 Ultimately though, I've decided to stick with the 16-valve version of the 4A-GE utilising another engine that I've had kicking around the garage for longer than I care to remember. Anyone who knows 4A-GEs might recognise this engine by its reinforced 'seven-rib' block as a later model engine from an AE92-series Toyota. It is, in fact, one of the very last 'small port' 16-valve 4A-GEs that Toyota built before it introduced the 20-valve variant.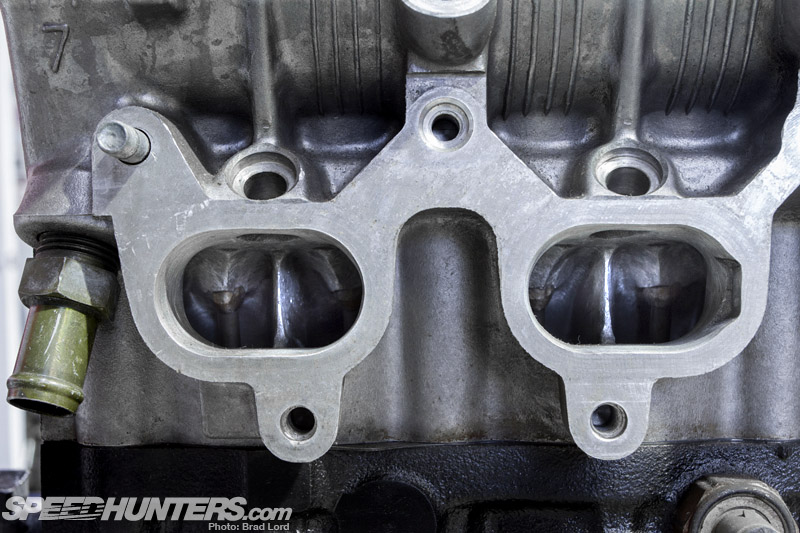 You might be thinking that a 'small port' engine doesn't sound as good as a 'big port', but in reality the former generated the most power of all 16V 4A-GEs: an advertised 100kW (140hp). It was also the strongest, and the recipient of the highest compression ratio: 10.3:1 versus 9.4:1 of the early motor.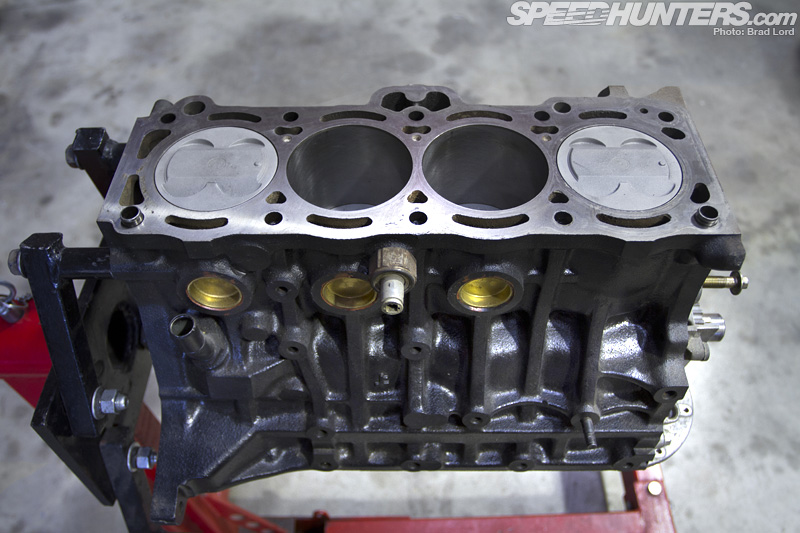 Given that the engine had been sitting for so long – albeit after a rebuild – I was a little worried about its condition, but on removal of the cylinder head and the sump everything looks pretty good. The bottom end rebuild was all to factory spec (plus balancing) which should be fine for what I'm wanting to achieve from the engine. I'll probably just upgrade the rod bolts with ARP items and fit a TRD 0.8mm metal headgasket, which alone should increase the c/r to around 10.7:1.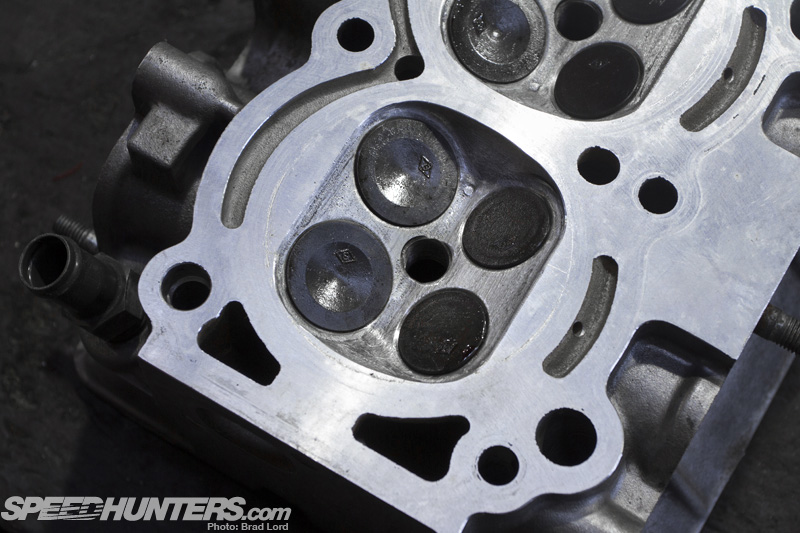 Save for a pair of ground cams and some port work, the DOHC 16-valve cylinder head is currently set up to standard specs, but it's here that I've got a little more work planned. In the next few days we'll strip the head back to its bare casting so we can spend a little bit more time with the die grinder cleaning up the intake and exhaust ports, and around the chambers.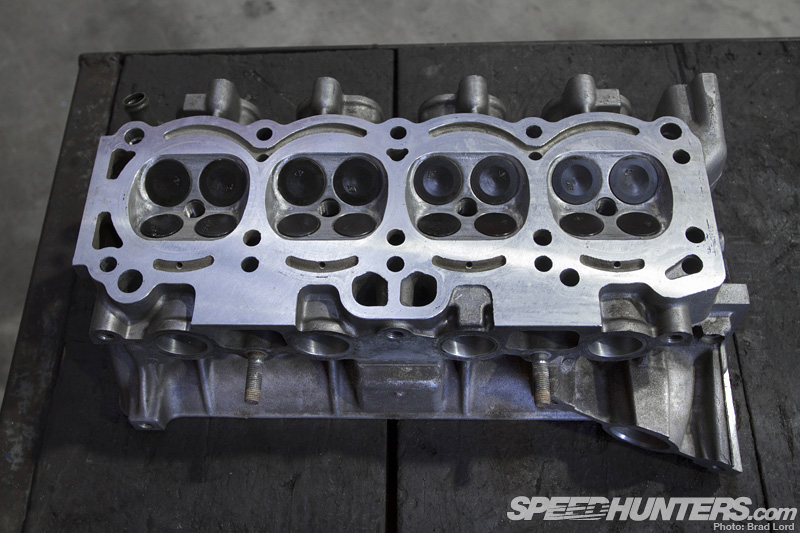 To make the most out of what I've got, I'll be running with aggressive camshaft specifications, which should allow for strong mid-to-high rev range pull. I haven't settled on exactly which profile/s I'll use just yet, but because they'll have high lift I do know that it'll require some valve train modifications – in particular upgrades for the springs and retainers, and the original valve buckets/lifters.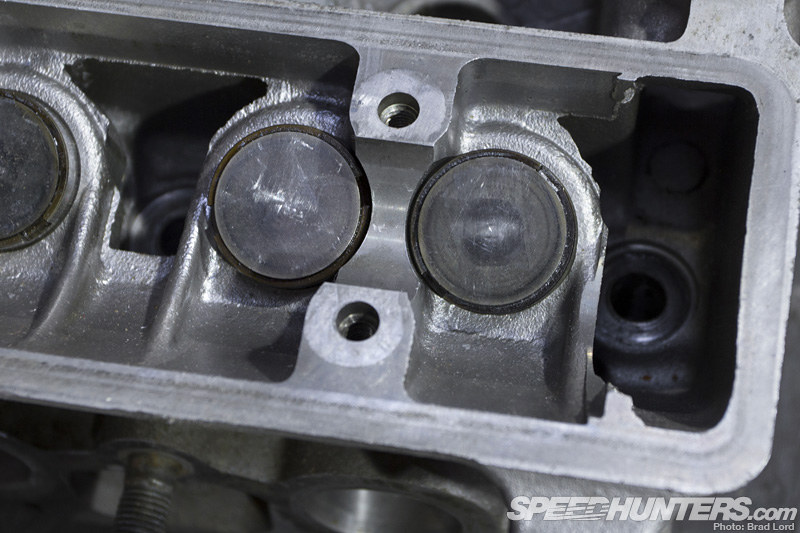 For the latter, that means switching from the factory over/outer bucket shims seen here, to a under/inner shim arrangement, which will happily – and more importantly reliably –  handle high cam lift and high RPM.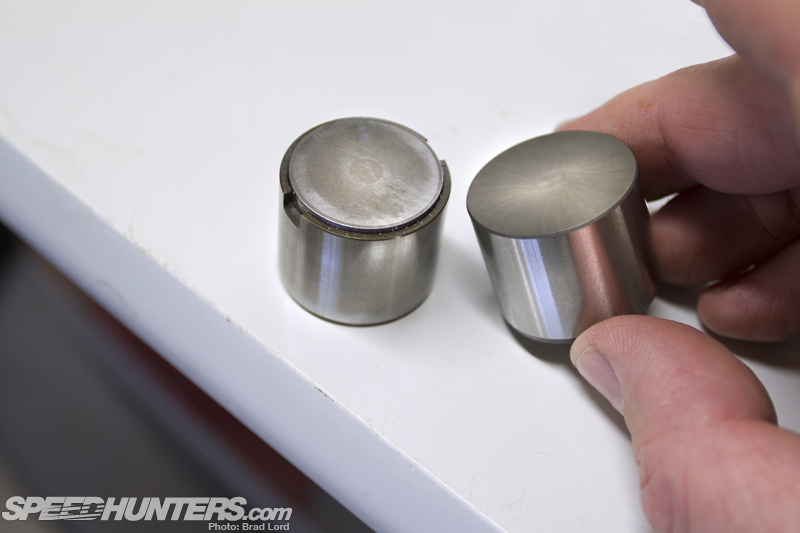 One way to do the conversion is to buy a kit with all the necessary parts. Then there's the other way – utilising off-the-shelf OEM Toyota 1SZ-FE (that's the Vitz/Echo 1.0L engine) buckets, which not only feature an inner shim/shim-under bucket design, but are exactly the same physical size as the 4A-GE equivalents, and lighter to boot. Original 4A-GE shim-topped bucket on the left, one-piece 1SZ-FE bucket on the right.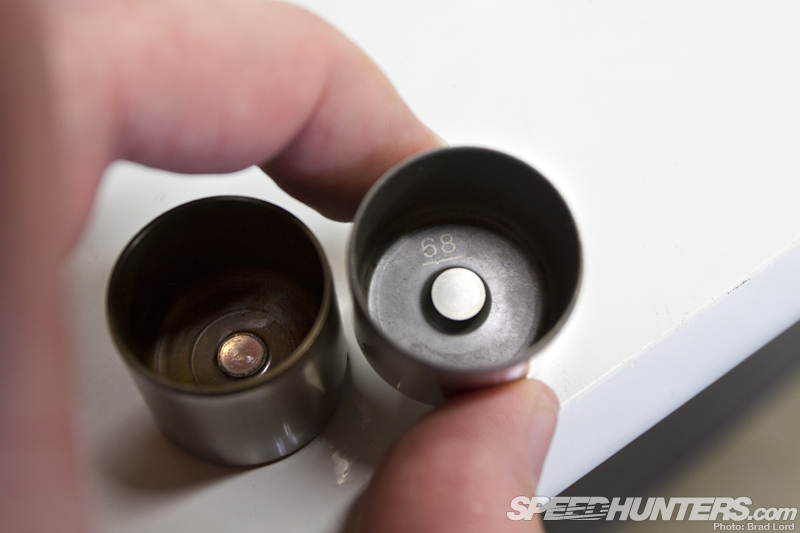 The buckets are available – and marked – with different shim heights in 0.02mm increments, so even though it'll be a finicky job measuring up so we can select the correct bucket for each valve assembly, the result will be worth it.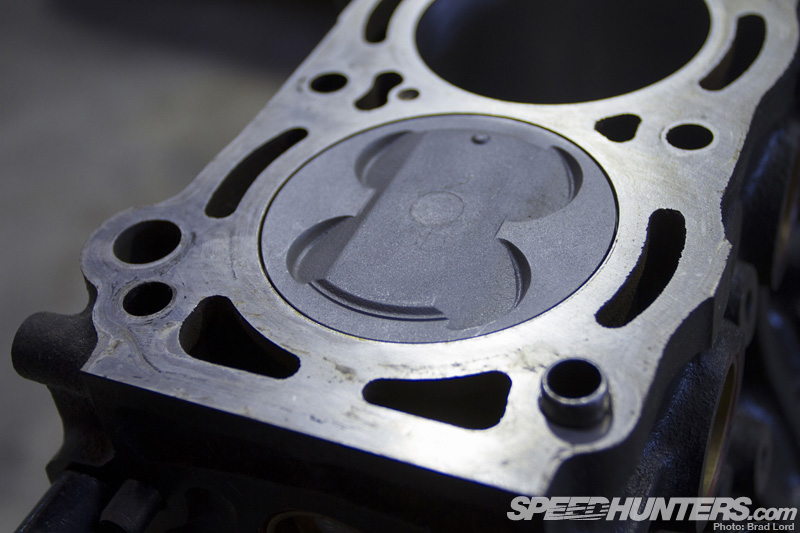 I'm really looking forward to finally putting the engine to good use  and I think we'll end up with a tough little 1600cc package good for at least 160hp – maybe a little more if I'm lucky. A friend of mine has kindly offered his engine dyno for tuning purposes and I plan to take full advantage of that opportunity when the time comes.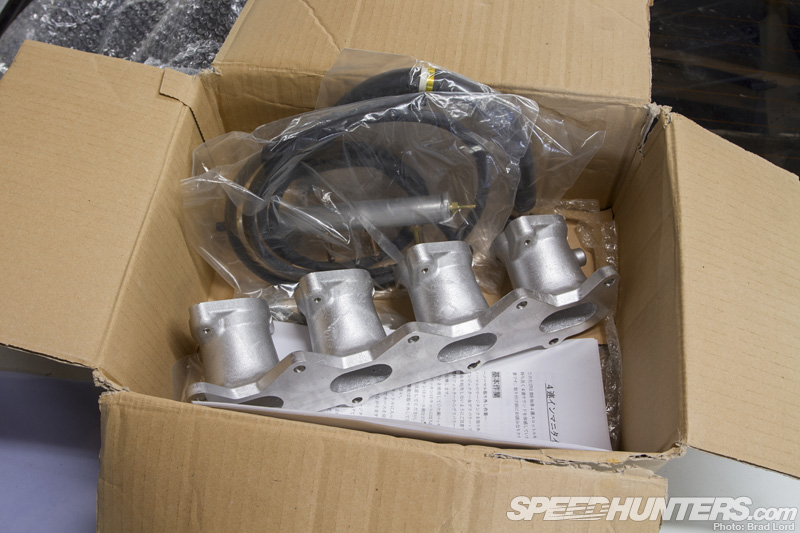 As this area of the overall projects seems to be happening quite quickly, I've been collecting up all the parts I need for the intake and exhaust sides of the engine. On the fuel/air side I'll be running with an individual throttle body set-up borrowed from a 4A-GE 20V 'silver top' engine. There are a few options for attaching the quads, but I've decided to run with an intake manifold from a small Japanese AE86 tuning shop called RS Chita. The kit comes with everything needed for the conversion and should be a relatively straightforward fit. I'll know soon enough…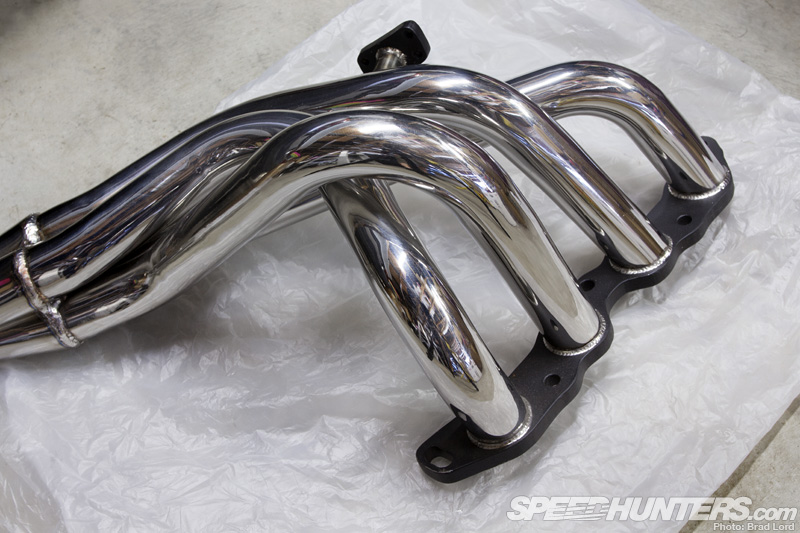 On the other side of the engine I'm using a stainless 4-1 exhaust manifold from Section – another AE86 part that's been (literally) hanging around my garage for a long time. It feels good that something's finally happening with it now.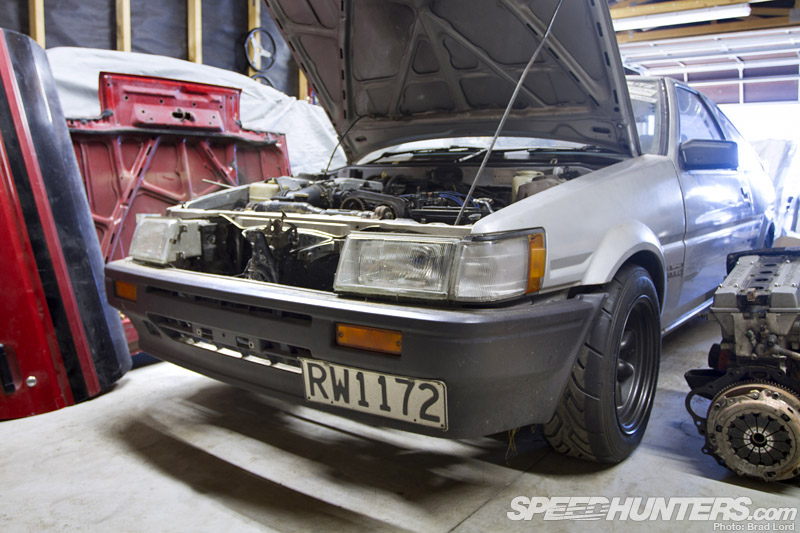 While I'm on the subject of my garage, I thought I should introduce you to another key component in this project – my parts car.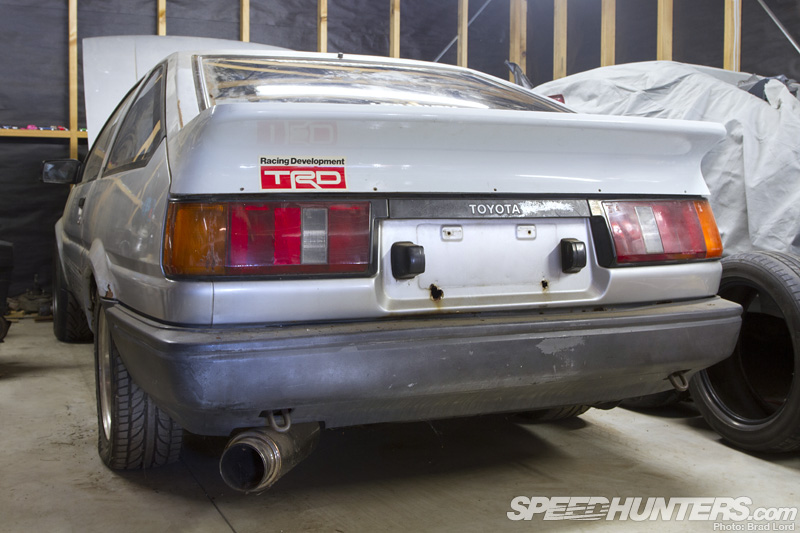 Like the Trueno, the Levin GT-V is a 1983 model and was also imported from Japan back in the early '90s. When I bought the car around 2002/2003 it wasn't in great condition body-wise, but it was cheap and made for a fun daily driver for a year or so. Then I lent it to a Japanese rally driver, who fitted some gravel tyres and some high TRD springs, and used it as his recce vehicle for Rally New Zealand when his arranged car fell through. I parked it up after that, but to this day dust still seeps from its crevices, which I guess was to be expected after being thrashed during a week's worth of special stage note-writing. Rust falls out regularly too.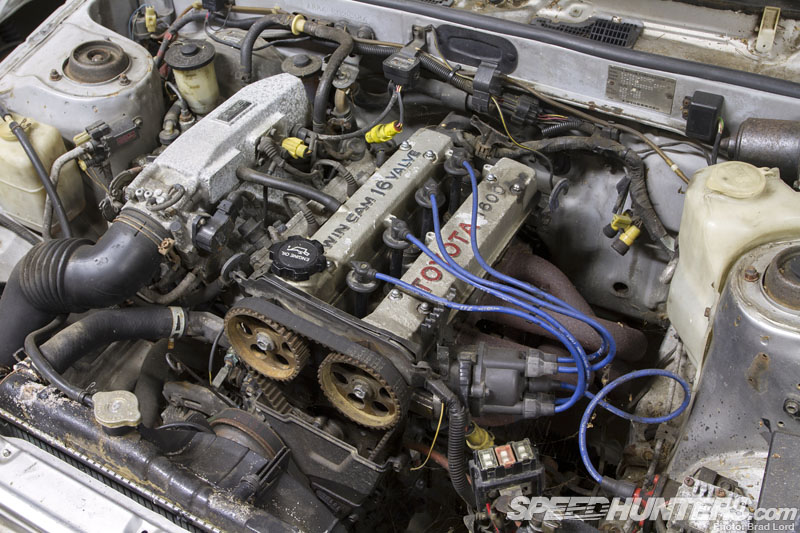 I've kept the Levin's registration ticking over so it could go back on the road one day, but I don't really see that happening – at least while I still own it anyway. What it will be invaluable for, however, is helping me piece back the Trueno when I'm not sure where something goes, which is going to happen, and quite possibly a lot. The engine still fires up and runs, so that's a bonus too.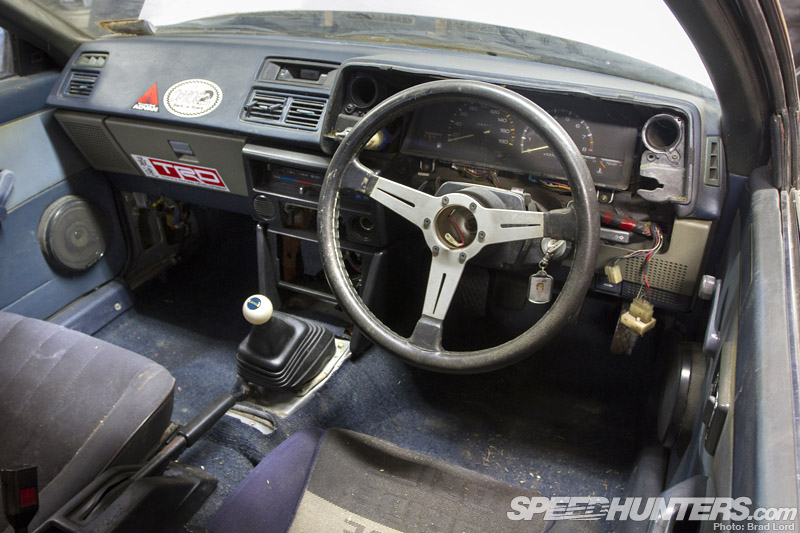 Even though its 4A-GE is basically stock, I had some good times behind this wheel. That's the great thing about cars like the AE86: you don't need a whole lot of power to have a whole lot of fun. Of course, more power doesn't hurt though, and thinking about that makes me even more excited about finally finishing and driving the Trueno.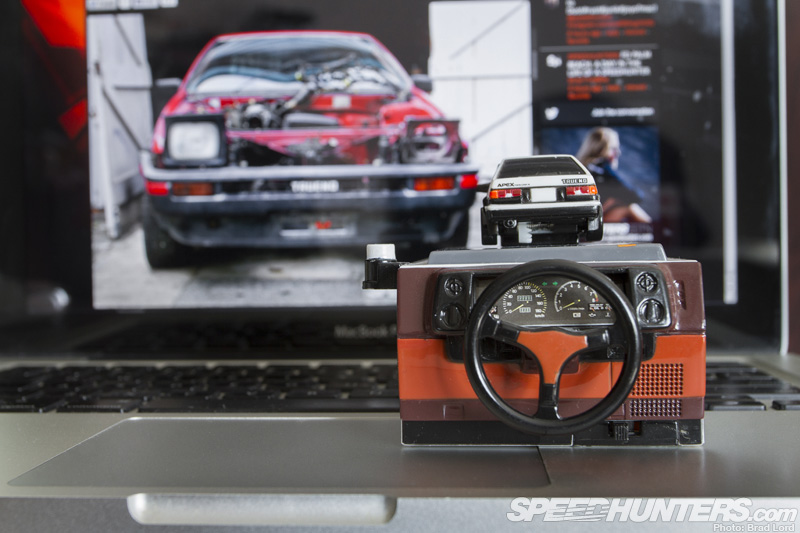 There's lot of work still to do before that happens though, so in the meantime the only AE86 action I'm getting is at the wheel of this miniature Initial D toy from Japan. With plenty of stuff now on the go, I'll be back with another project update very soon.
Brad Lord
brad@speedhunters.com