As Porsche celebrates the 50th anniversary of the 911, it's not terribly surprising that they would release a special version of the car to commemorate the milestone. To celebrate the occasion, Porsche has unveiled the 911 50 Years Edition – set to debut in full at the upcoming Frankfurt International Auto Show, just as the original did back in 1963.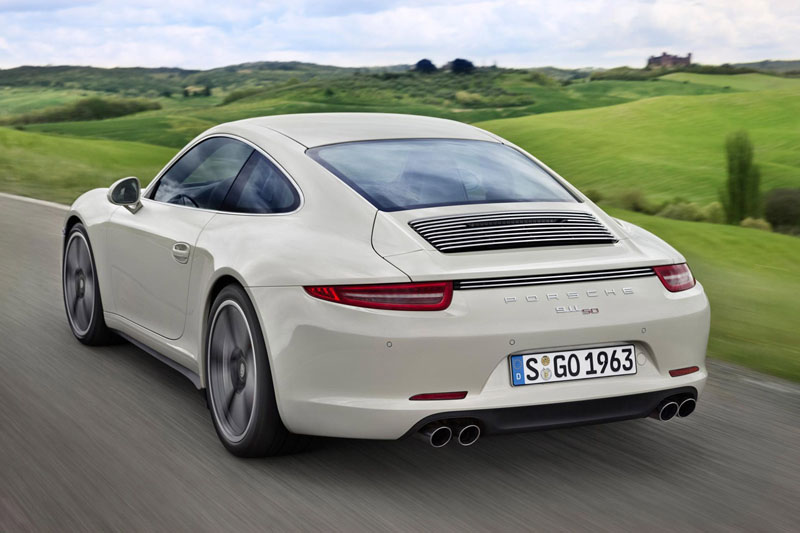 The 50 Years Edition takes the rear-drive underpinnings of the Carrera S model and combines it with the widened bodywork of the AWD Carrera 4. US market cars will come standard with a 430 horsepower upgrade kit and will be available with either PDK or traditional manual transmissions.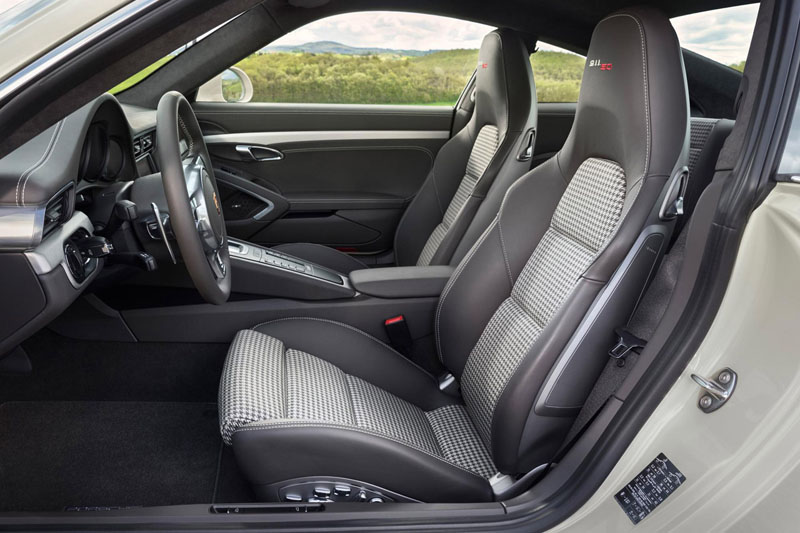 Besides being available in two special body colors, other features unique to the 50 Years Edition include seats with "Pepita" stitching that's very reminiscent of the early 911 models.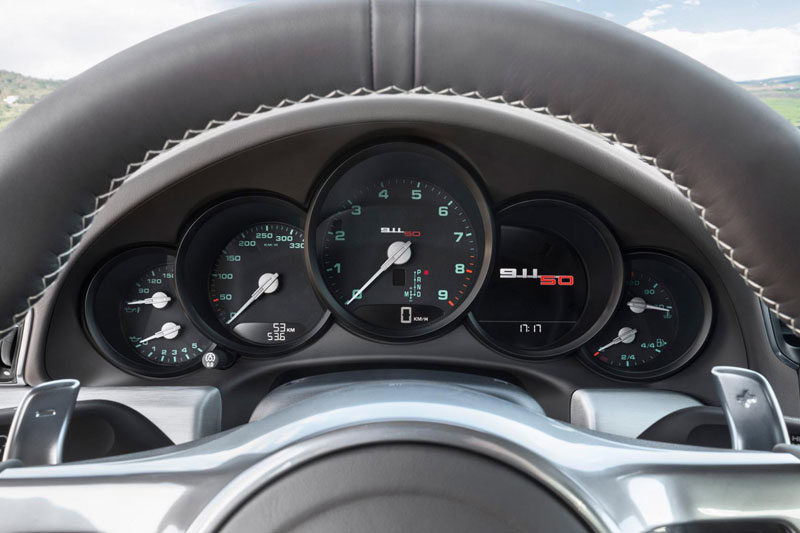 Other throwback touches include unique gauges with 1960s-esque green lettering and white needles.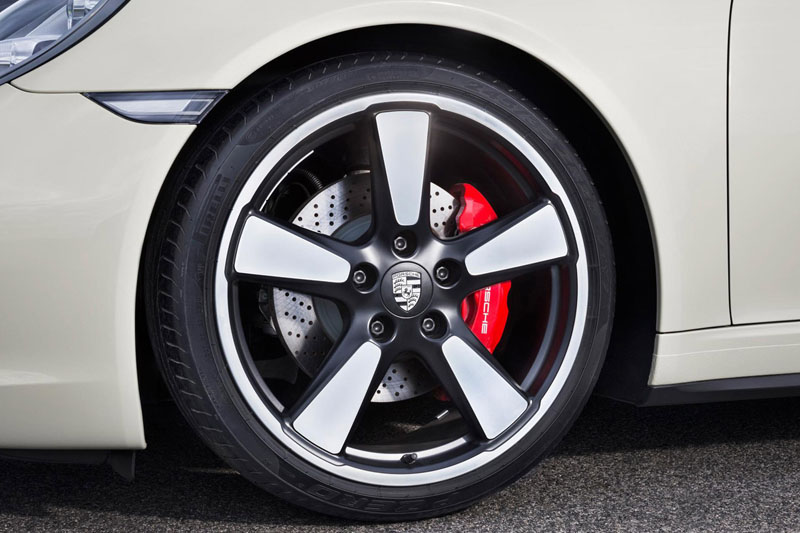 Even the car's 20″ five-spoke wheels have a striking resemblance to the Fuchs wheels made iconic by the 911s of yesteryear.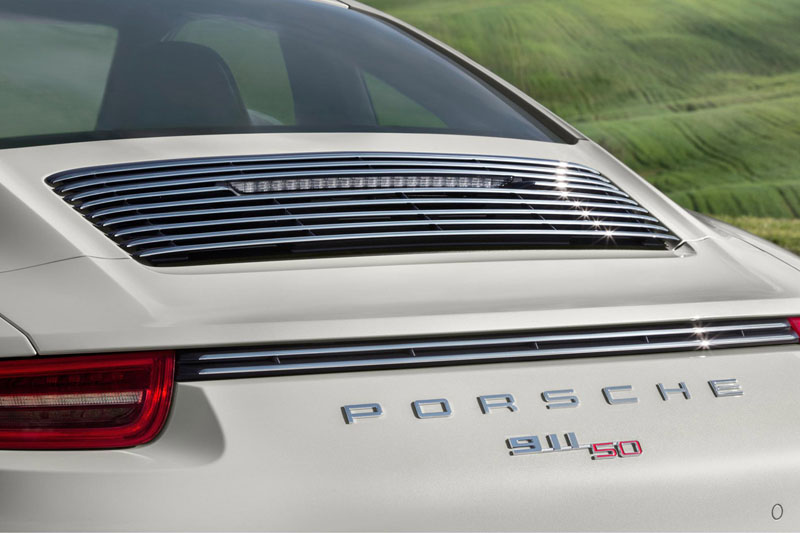 Porsche will be limiting production of the 50 Years Edition to just 1,963 examples – a number that of course commemorates the year the 911 made its debut.
In the US, prices for the special model will start just above $124,000, with sales to begin this fall.
-Mike