After months of meticulous planning, it all starts here. In case you haven't heard, we're touring Europe this year taking in some of the biggest events whilst bringing that special Speedhunters touch like only we know how.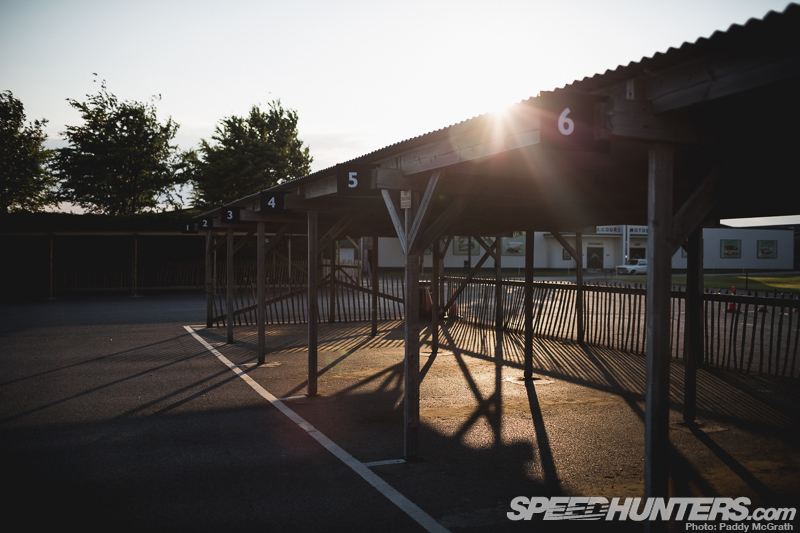 We're kicking things off with the inaugural Players Classic show at Goodwood Circuit in the south of England. This is a very special venue, which plays host to the annual Revival event, which sees multi-million pound cars go door to door in races you wouldn't believe. This weekend however, things are a little bit more relaxed.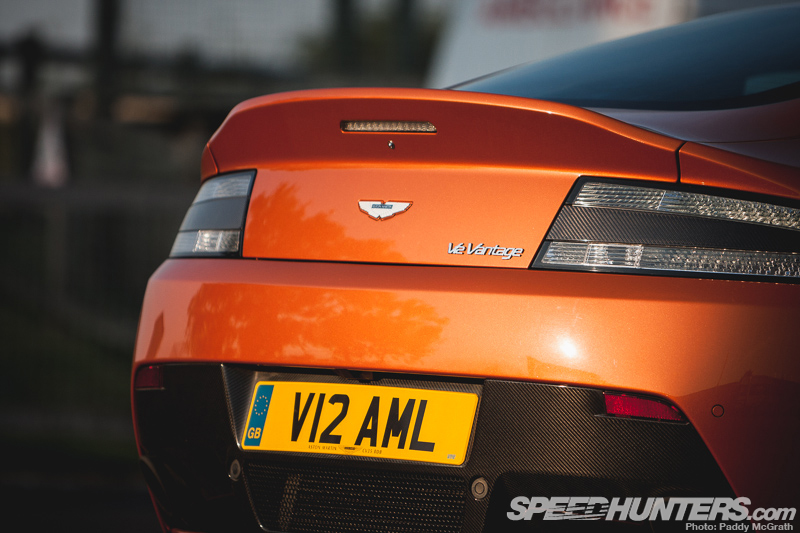 Although primarily viewed as a VAG scene show, the Players series of shows is about embracing all aspects of car culture. With this in mind, we thought we'd bring along some slightly 'outside the box' choices.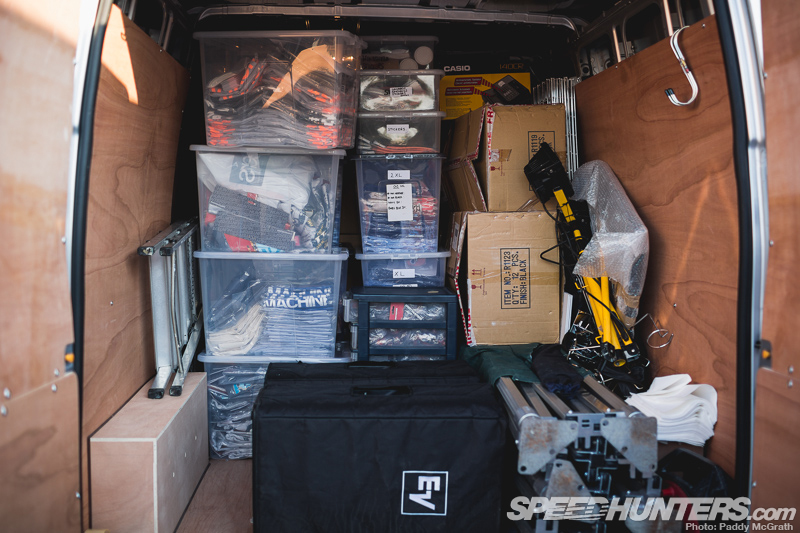 We only gained access to the paddock some hours ago…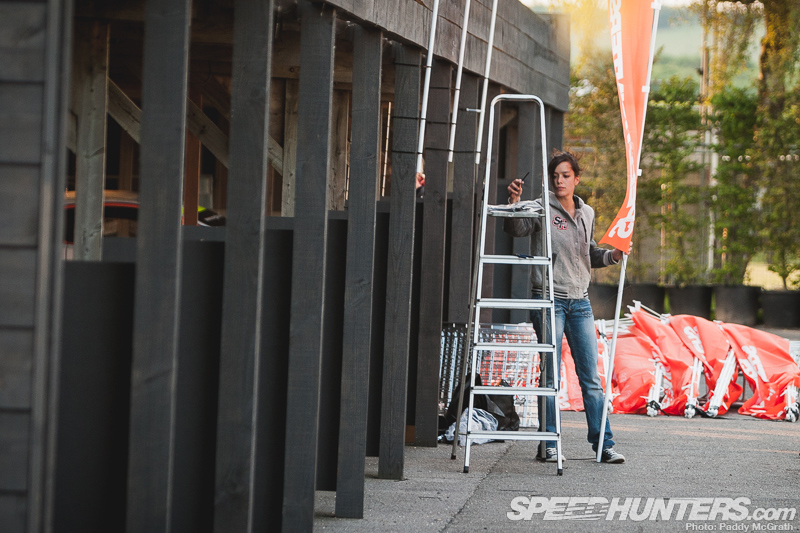 … but already much work has been done and we're ready to rock for tomorrow morning.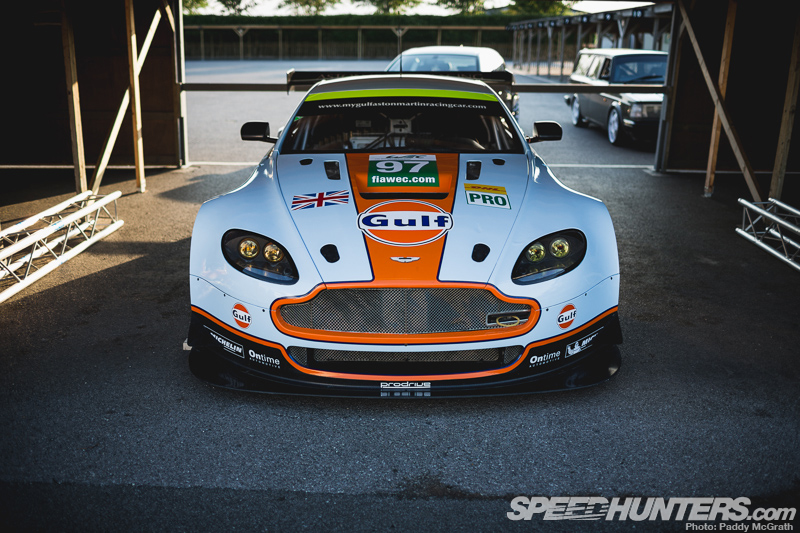 I did say outside the box choices, right?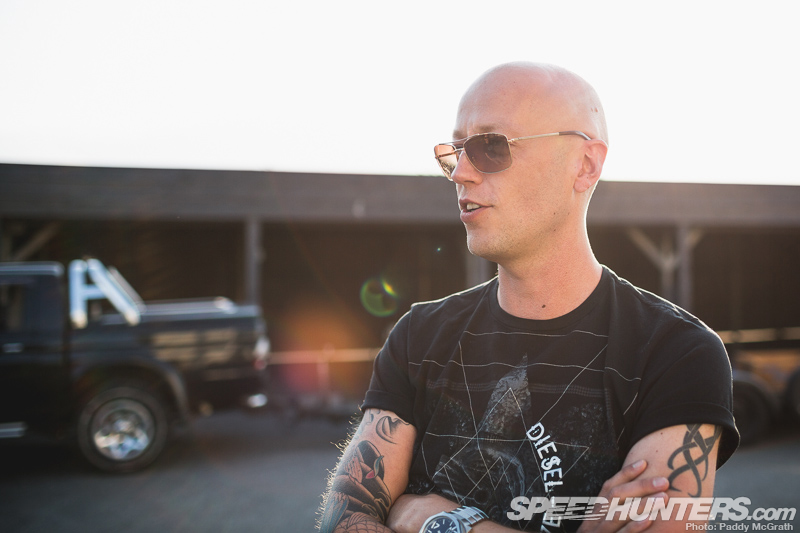 Speedhunters' friend Stephen Brooks will also be on site to document our adventures; we're already excited to see what he comes up with.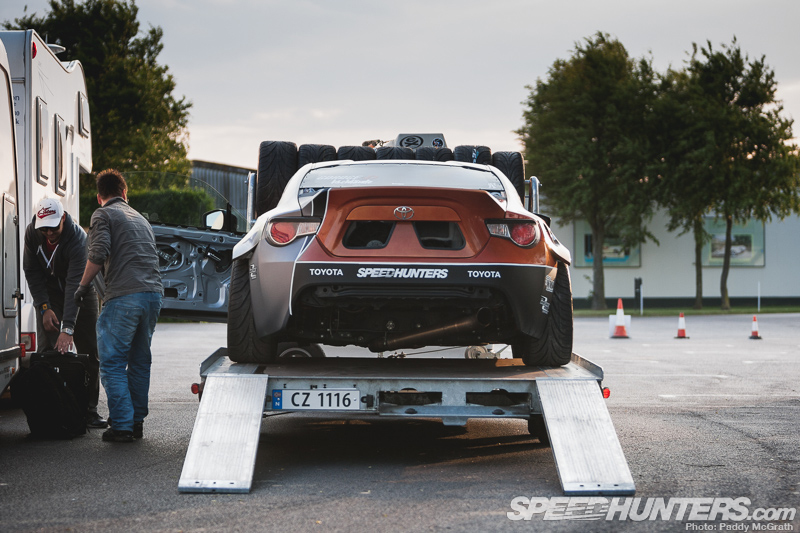 What will really make this event special however, is the guest appearances by one Mr. Fredric Aasbo…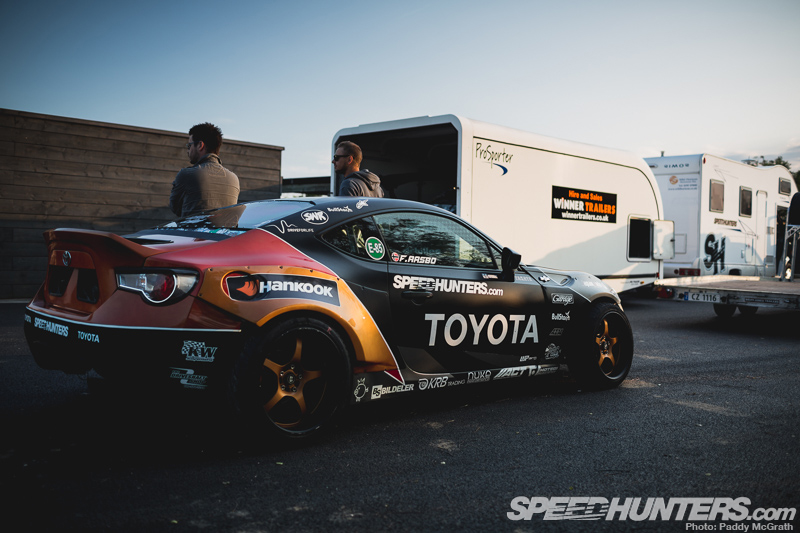 … and his awesome X-86.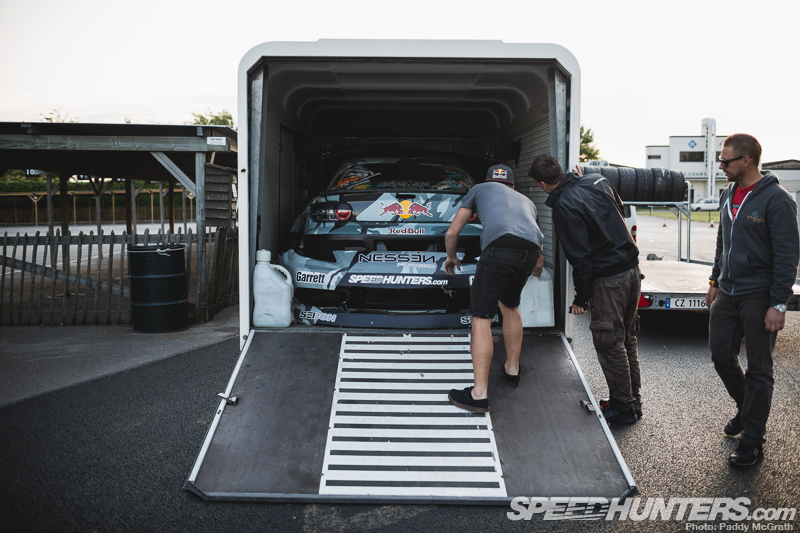 Of course Fredric needs some company out on track, so Mad Mike has shipped his BADBUL RX8 all the way from New Zealand.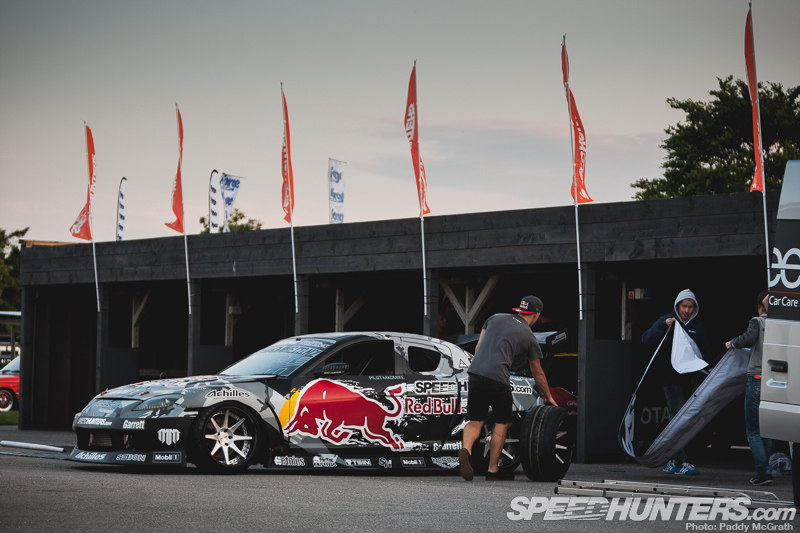 We can honestly say that the Goodwood Circuit will never have witnessed such a spectacle before.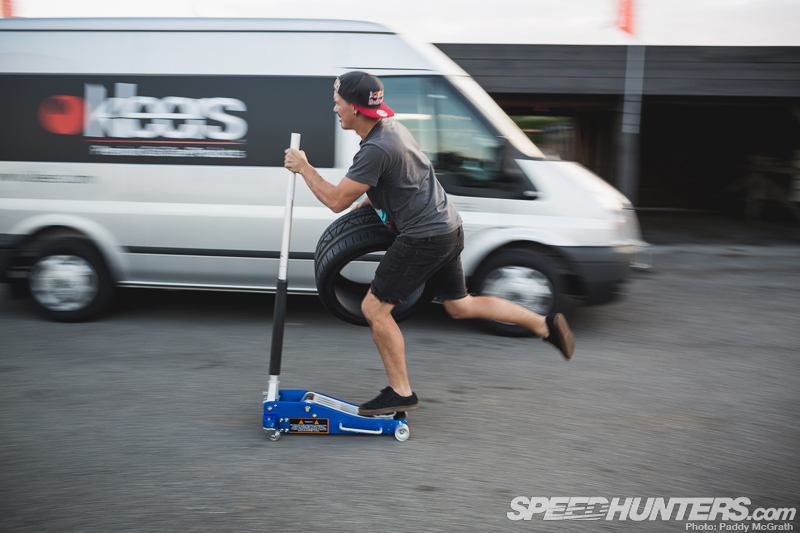 Despite travelling from one of the furthest corners of the globe, you can already see Mike's energy and enthusiasm for this whole tour.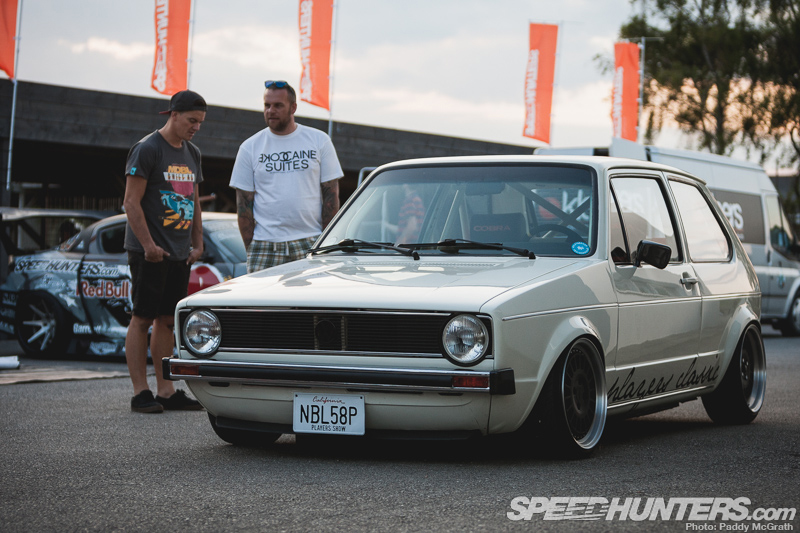 In between setting up, there's always time to talk cars.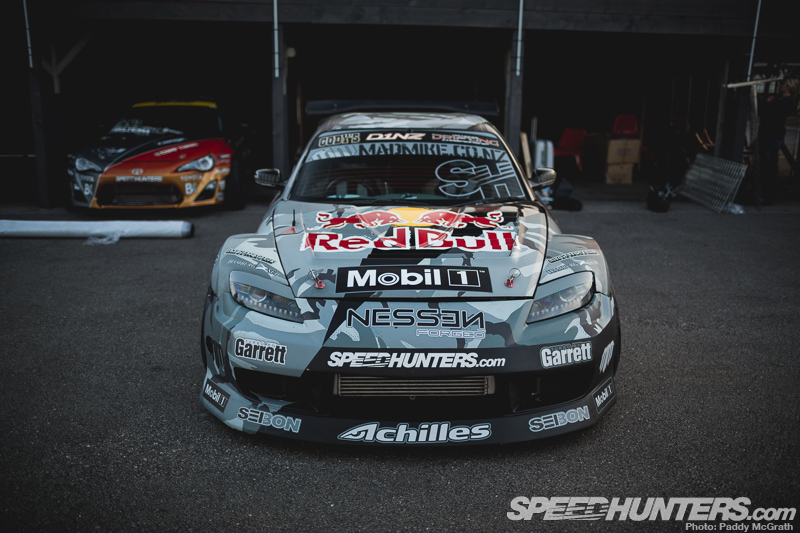 It's gone midnight here at the team hotel though, and in all honesty I'm beat and ready to hit the hay.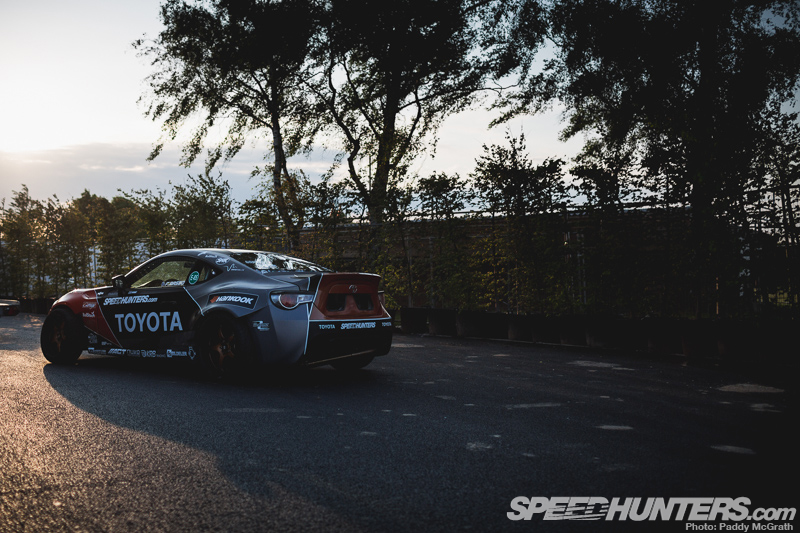 But trust me, you're going to want to keep an eye out for the rest of this coverage. It's going to be very special indeed.
Paddy McGrath
Twitter: @PaddyMcGrathSH
Instagram: speedhunters_paddy
paddy@speedhunters.com