I've always wondered what it would be like to be in a band. Not so much for the curiosity of knowing what it would be like to be skilled at playing an instrument and definitely not for the fame, but more for the touring aspect. Travelling from place to place, performing in front of a different audience each night – that side of it. There's a certain romanticism to it – which I'm sure isn't born up by the reality of body odour-filled coaches, chronic tiredness and meals grabbed on the go. But still, the curiousness persists. So the next few weeks are going to be just about the closest I think I'll ever get with the upcoming Speedhunters drift tour. And let's face it, you can't beat the sweet music made by the X-86's roaring 2JZ and the howl of the BADBUL's 20B triple-rotor!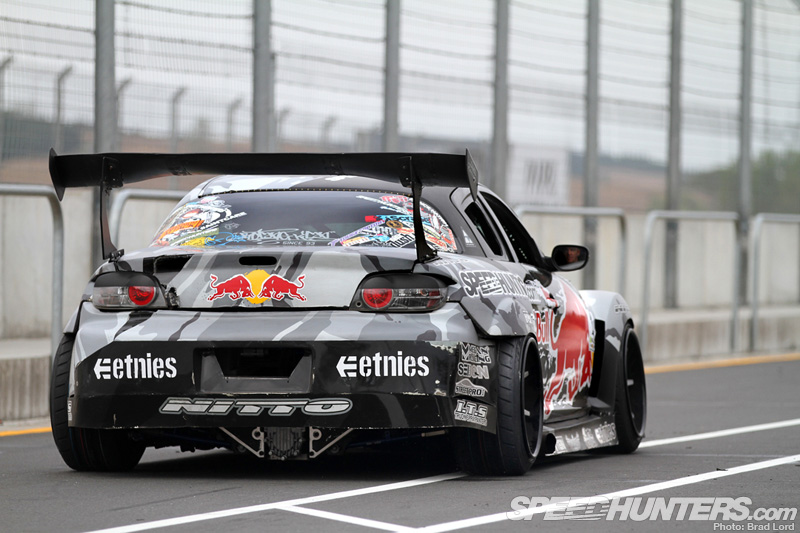 We'll be kicking off the tour this weekend with the Players Classic event. Located at the venerable Goodwood circuit, Mad Mike's shipped his BADBUL RX-8 over from New Zealand especially, and Fredric will join him in his X-86 in christening the circuit by being the first to tandem drift there!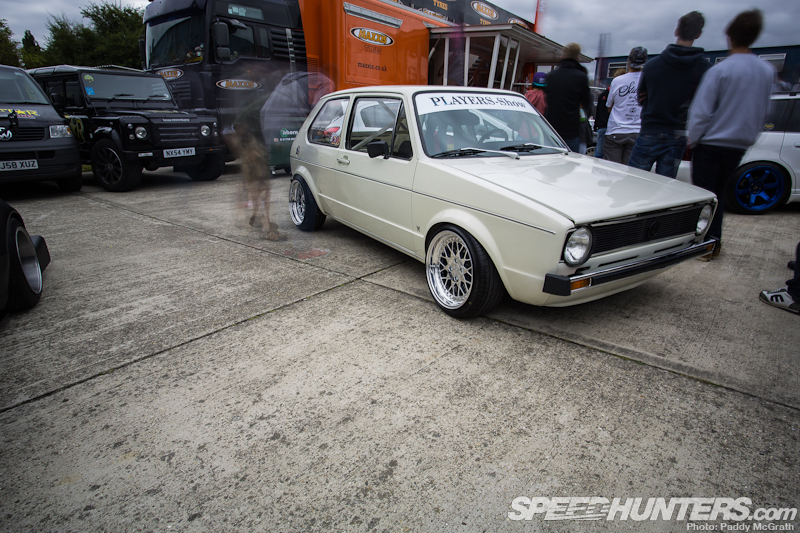 The show will play host to some of the UK's finest modified metal and the Speedhunters team will be present in maximum effect. We'll have our own stand and we've even shipped Sean Klingelhoefer over (let's hope he brings some of his local climate with him), so we'll be prowling the ground for feature cars that we will pull out and shoot on-site (pun sort of intended). Make sure you come and say hi!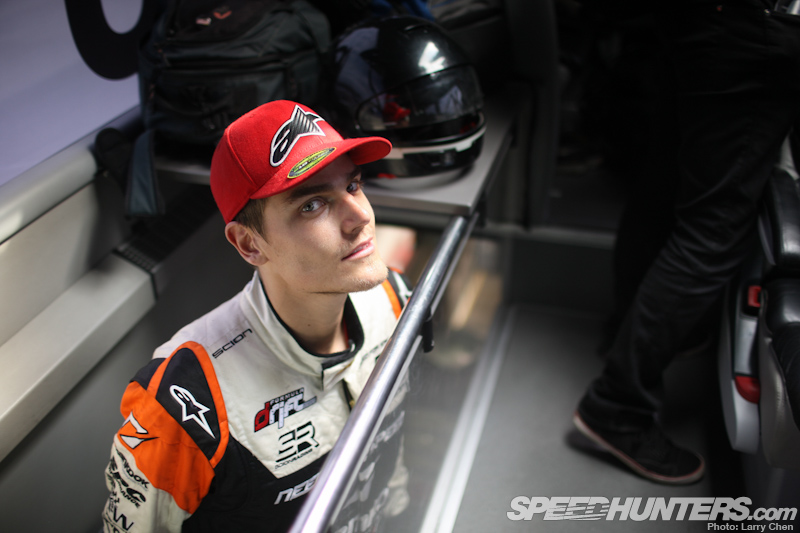 The very next day, we'll be at Modified Live at Snetterton. There, Mike and Fredric will be playing host at the Speedhunters Drift Workshop, where 12 drifters will get the chance of a lifetime: partaking in a whole bunch of activities designed to elevate the game of the lucky attendees, from practice runs, to set-up seminars. Don't worry if you can't make it though – we'll be bringing you a full report of the day!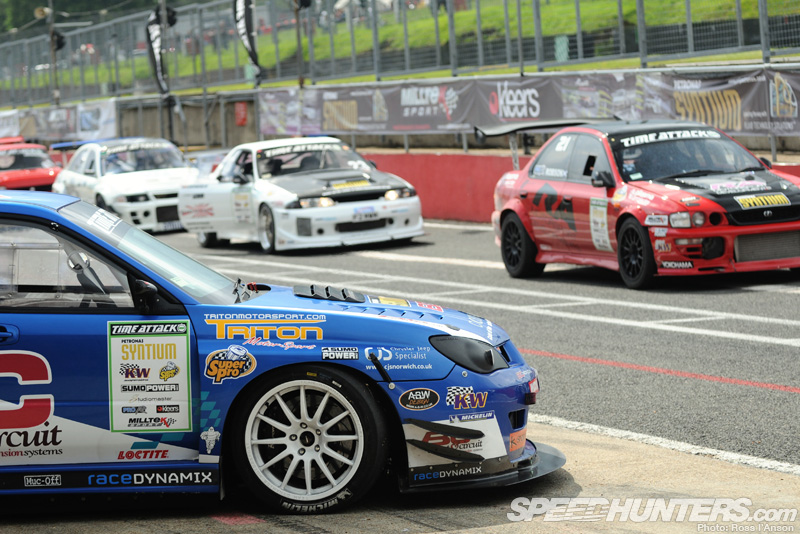 We'll also be having a nose around the rest of the show, hunting out the best cars on offer and taking a look at the UK Time Attack series.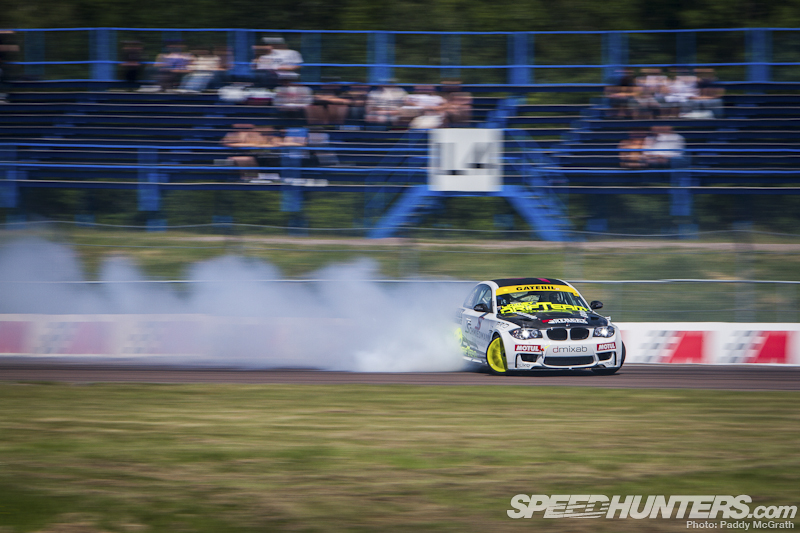 There's no time for rest after that packed weekend though, as less than a week later, the real craziness commences with Gatebil at Mantorp Park.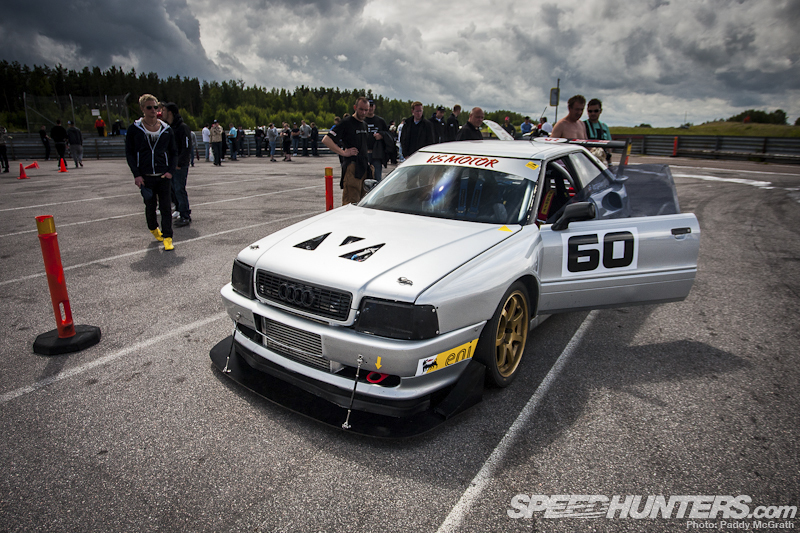 We're pretty sure that Gatebil needs no introduction, but just in case you've been hiding under a rock somewhere, this is the event where cars with the original engine are considered a rarity, claims of 800hp+ are in no way unusual, and corner entries are ideally attempted backwards. In other words, it's a bit nuts.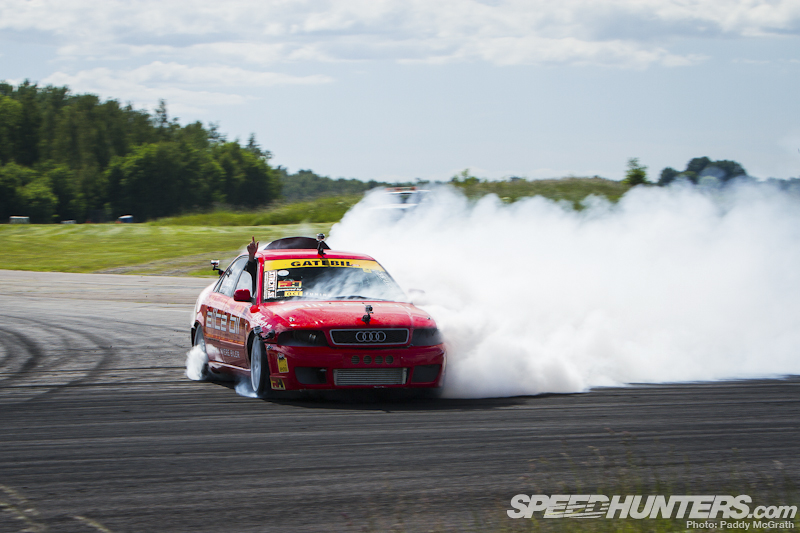 Mike and Fredric will be relishing the chance to show off their skills at Mantorp, with the circuit providing some of the fastest drift action around. And they certainly won't be providing the only sideways action. In fact, I'd implore all readers to take a moment to consider just some of the poor tyres that will meet their doom on this weekend. RIP rubber!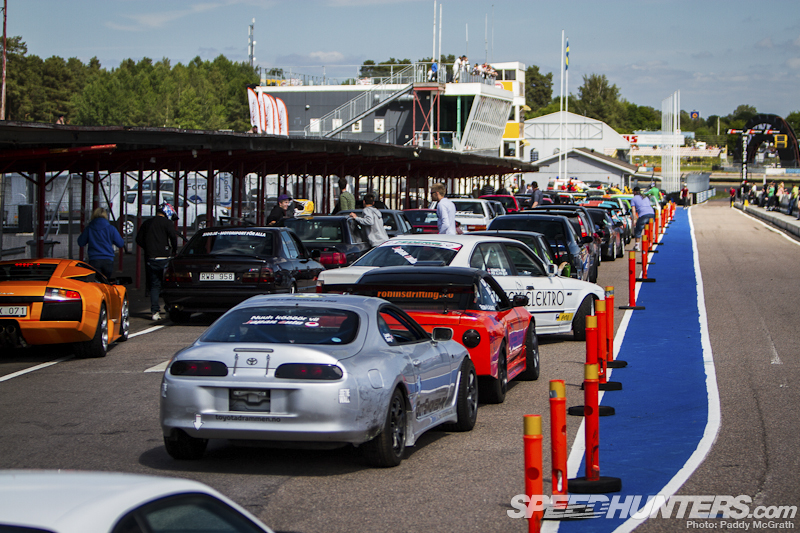 As usual, we'll have a full team on-hand, so we'll make sure to keep you up to date with all the Scandinavian silliness that we love so much. Not only are we shipping over the truly international talents of Sean, Paddy and Dino, but we'll also have a special guest with us as well…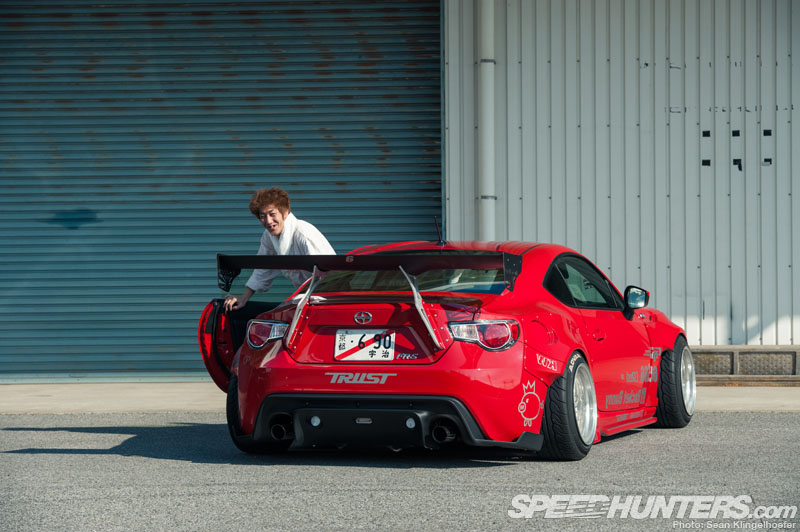 … none other than Mr Rocket Bunny himself, Kei Miura of TRA Kyoto 6666 Customs.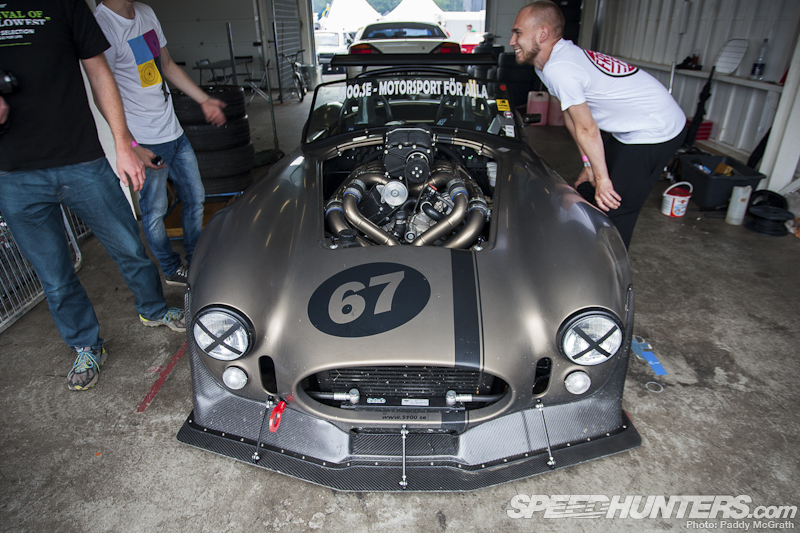 So that's Gatebil for the month. I didn't really need any more photos, but I just have too much love for this one not to include it!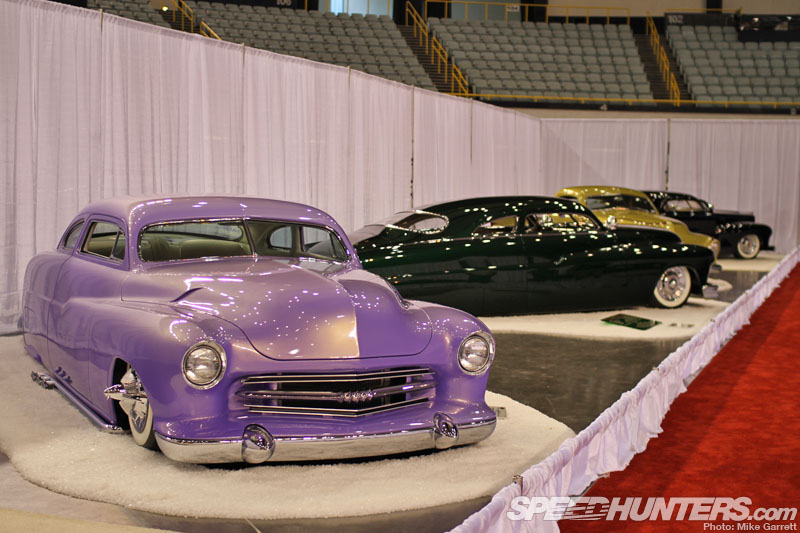 Outside of the madness going down in Europe, Keith will be putting his Kaiser on display at the Long Beach Motorama and checking out the hot rods and kustoms there while he's at it.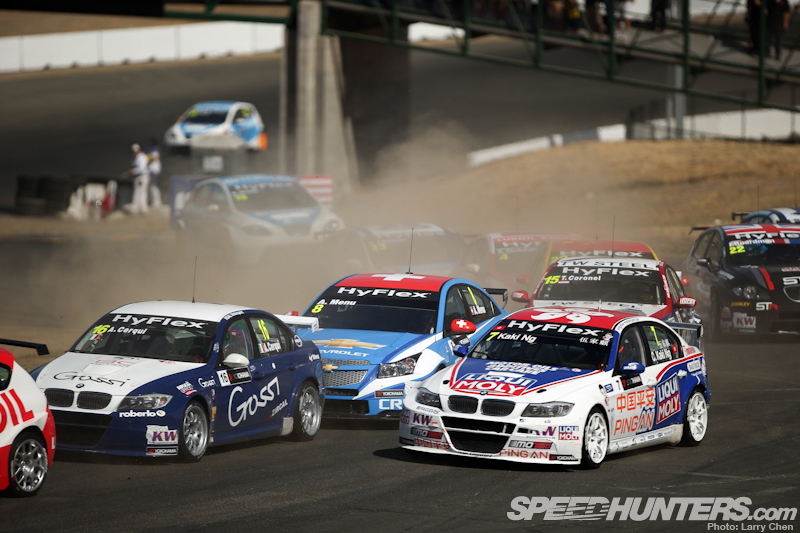 Whilst at this very moment, Larry's winging his way out to Russia to report on the first ever WTCC race to be held there.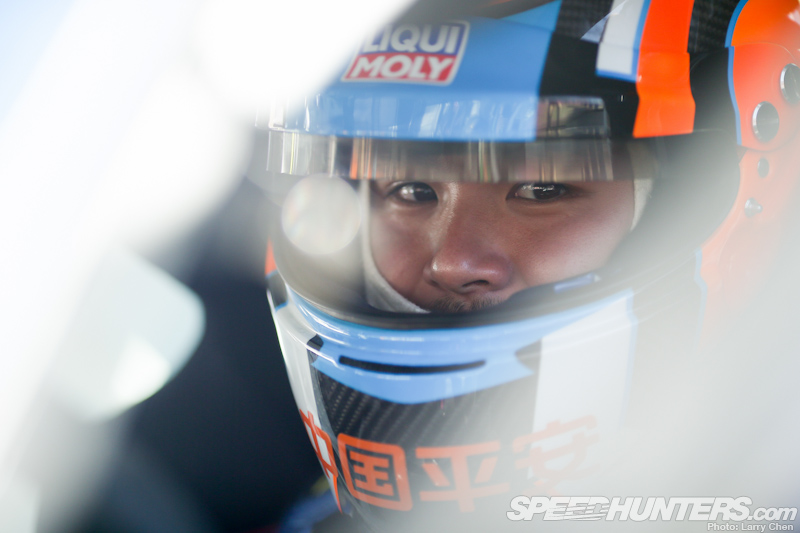 He'll be following the progress of Charles Ng, as he battles his way through the competitive, door-to-door racing of the series.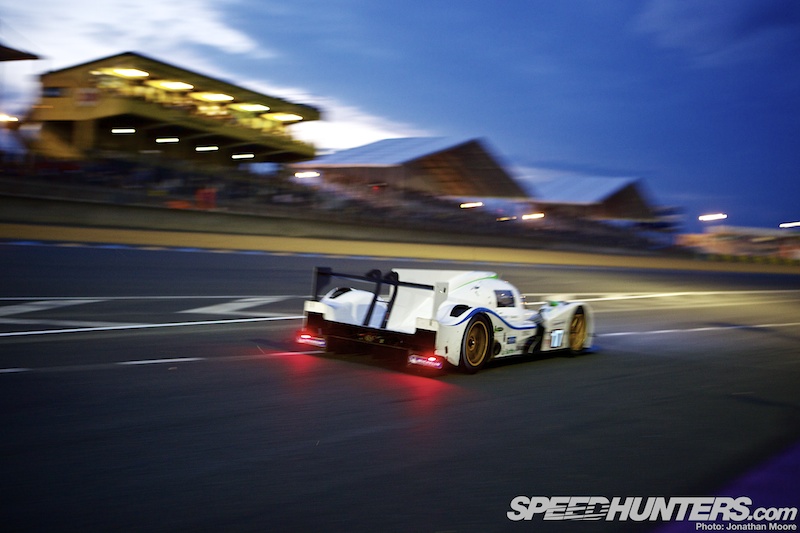 Jonathan will be heading off to France for the 24 Hours of Le Mans: the oldest endurance race around and a showcase of the pinnacle of race car technology. There he'll be embedded with the Aston Martin team and bringing you a behind the scenes look at what's it like to compete in this gruelling event.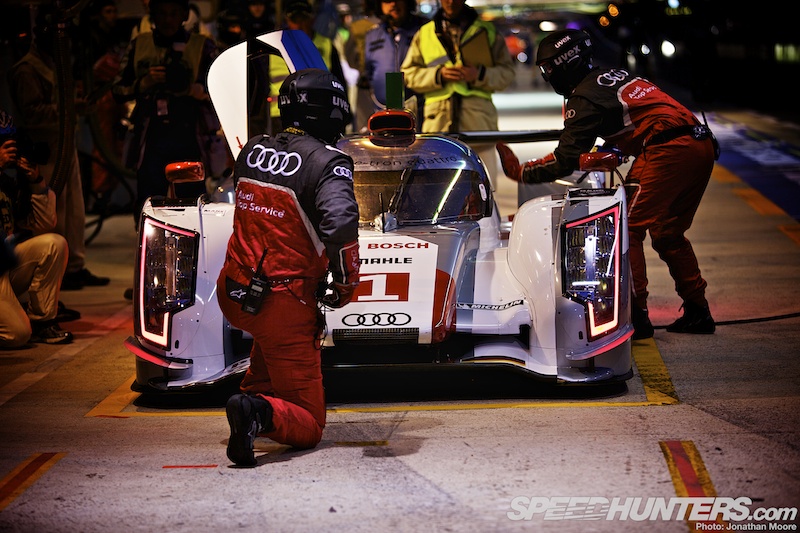 The race is a battle of man and machine; a war of attrition in which the aim is not only to go the quickest but also to keep the car in one piece.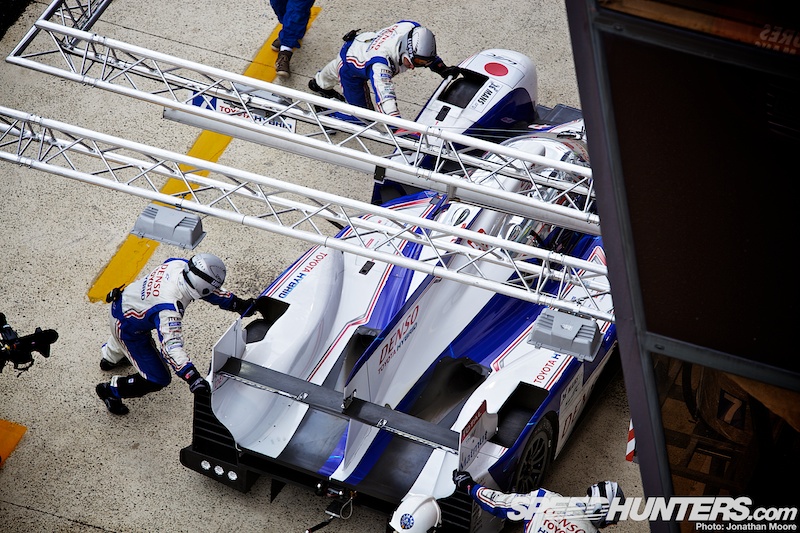 It's also not easy on the guys covering it, but luckily Jonathan is stockpiling caffeine-based products right now! Fingers crossed the weather will be a little drier than at Nürburgring at least.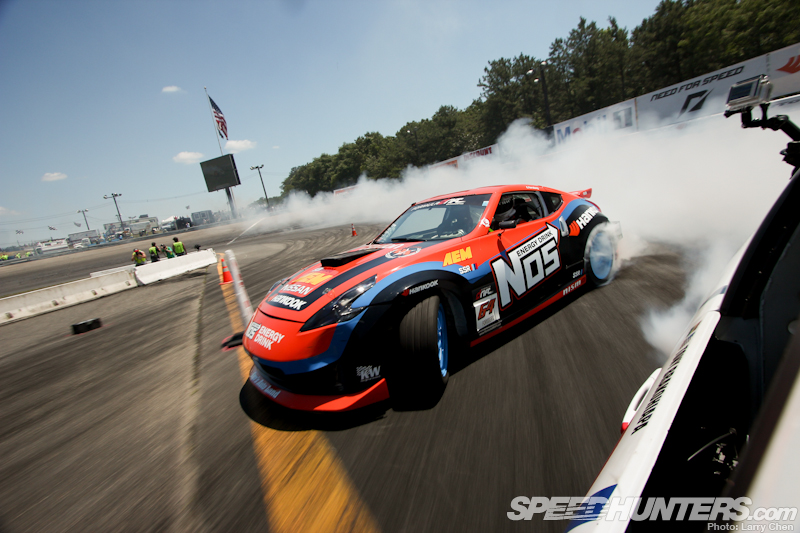 Meanwhile, Larry will be bringing us the latest from Formula Drift in New Jersey…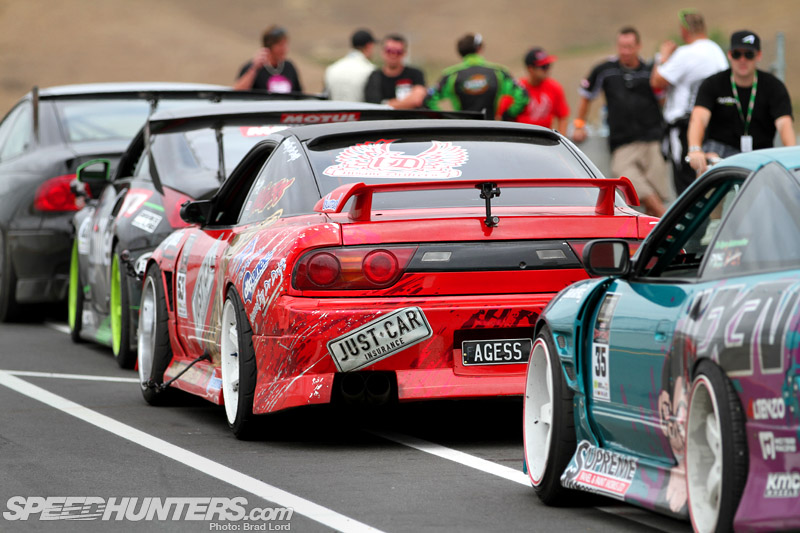 … whilst Brad reports on the D1NZ season finale.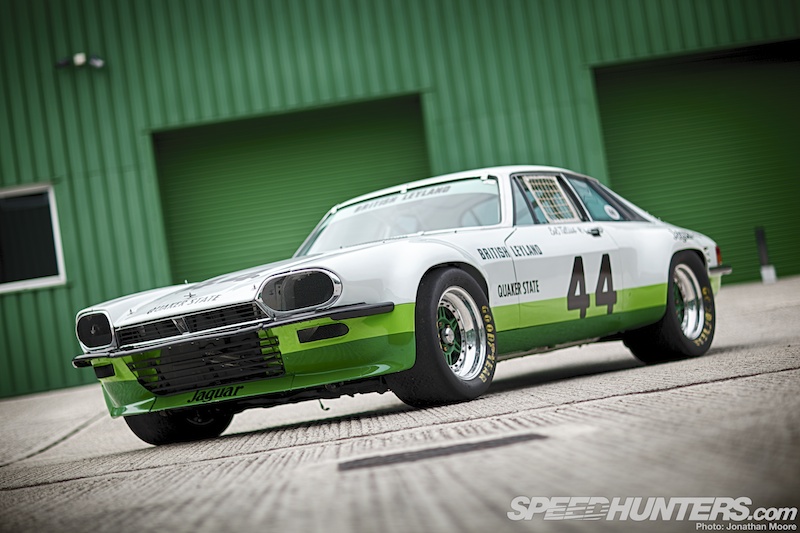 There's also the small matter of our theme. This month, we'll be taking a look back on the '70s. In a decade where the oil crisis meant a move towards smaller, more fuel-efficient cars, there was still plenty of amazing stuff produced and we'll have a sample of the best to show you, from this Jaguar XJS race car…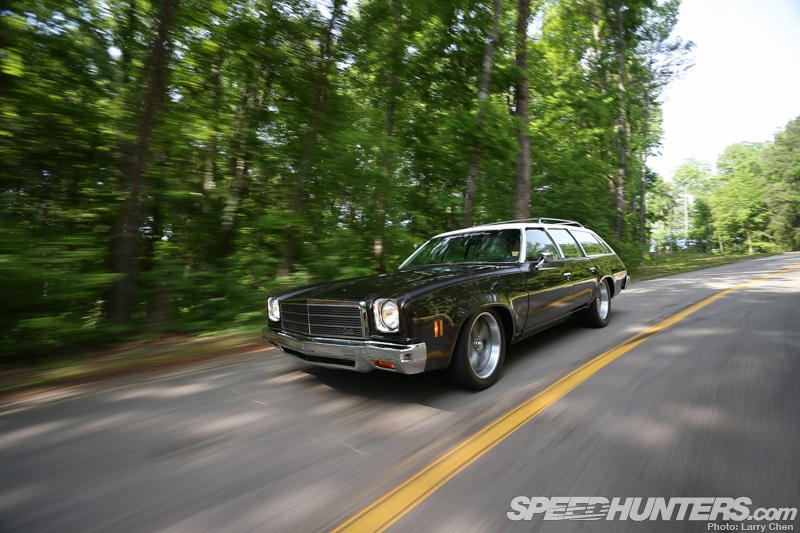 … to Holley's '74 Chevy Chevelle station wagon.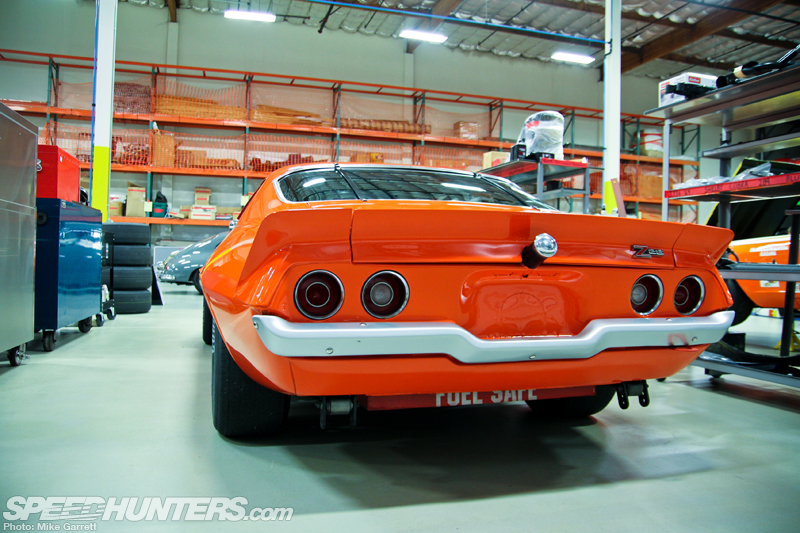 Mike's been back to Canepa Design in search of more authentically restored racing goodness.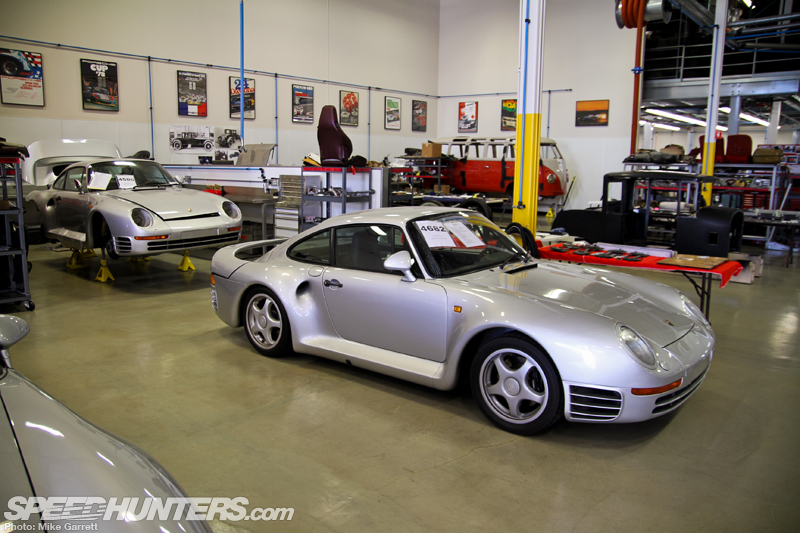 This doesn't even really need a caption does it? Mmmmmmm, 959.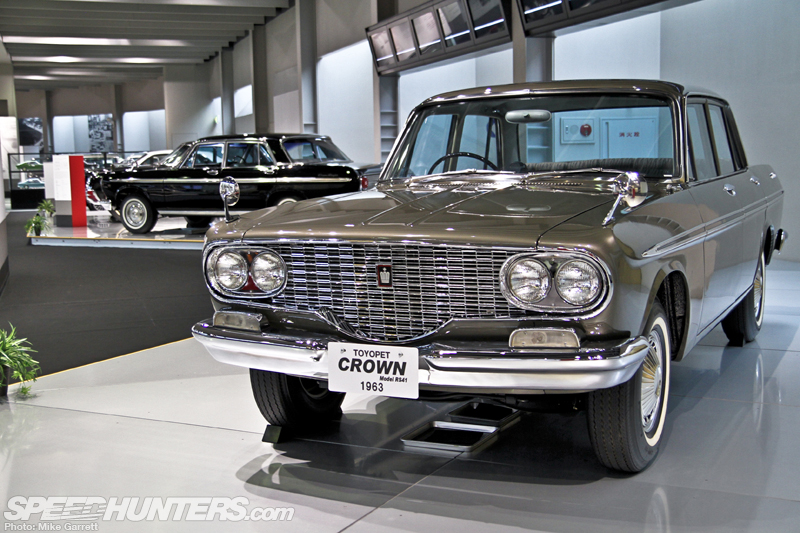 Mike's also been viewing some immaculate examples of Toyota's history at the Toyota Museum.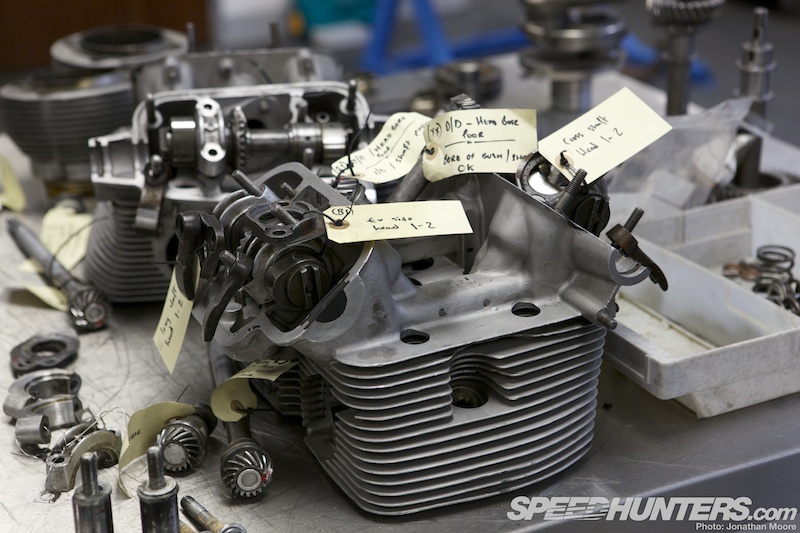 Jonathan investigates the process of building a race engine with JD Engines…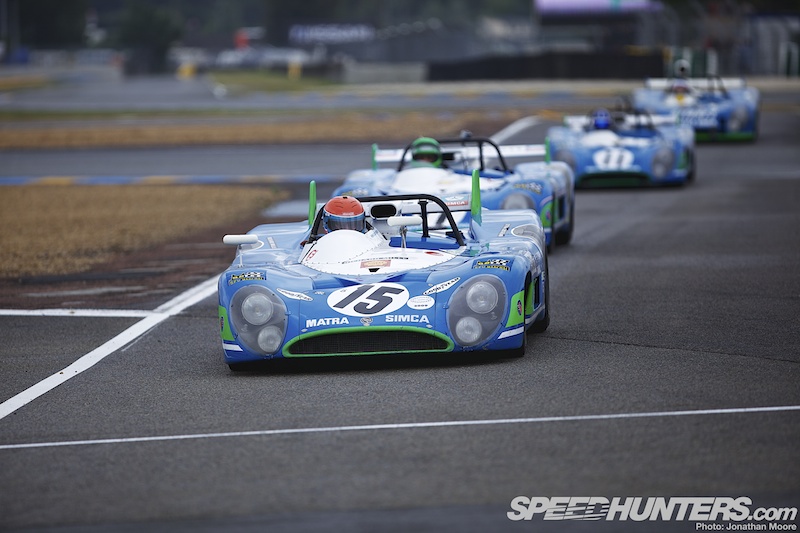 … and takes a look around some racing history at the Matra museum.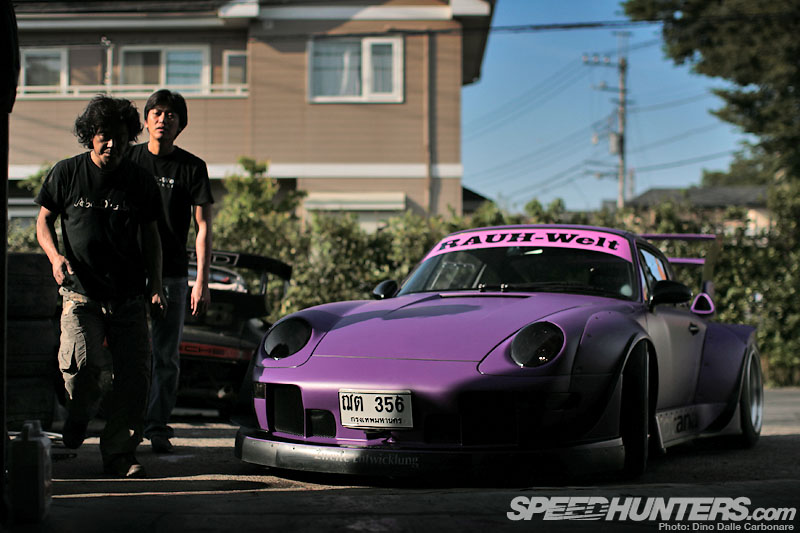 Dino brings us the full low-down on Nakai-san's latest crazy creation: the RWB Rotana.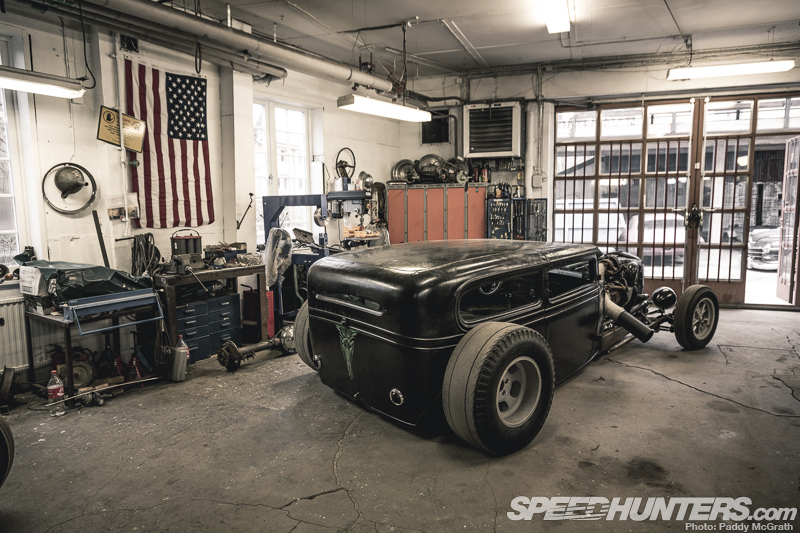 And Paddy and Ben give us a look at this insane Chevy cummins diesel-pointed rod.
So there you have it. A packed full month, bursting at the seams with coverage, in which we tour the best events from around the world, and bring you the finest cars from across the years, doing it all to the soundtrack of the loudest tuned engines. We've got our main event, and we've got our supporting acts, so all we need now is our fans. Stay tuned!
Suzy Wallace
Instagram: speedhunters_suzy
suzy@speedhunters.com