It's been too long since we last showcased a broad selection of your work, but thankfully we're back with some of the best submissions we received for this week's '70s theme. Before we kick things off, we are working on clarifying the structure of #IAMTHESPEEDHUNTER and will be looking for your feedback in an upcoming post. Anyways, let's begin shall we…
(Above) Opening the post this week is Masha Panova's awesome capture at a recent drag meeting. Terrific processing here really creates an authentic '70s vibe.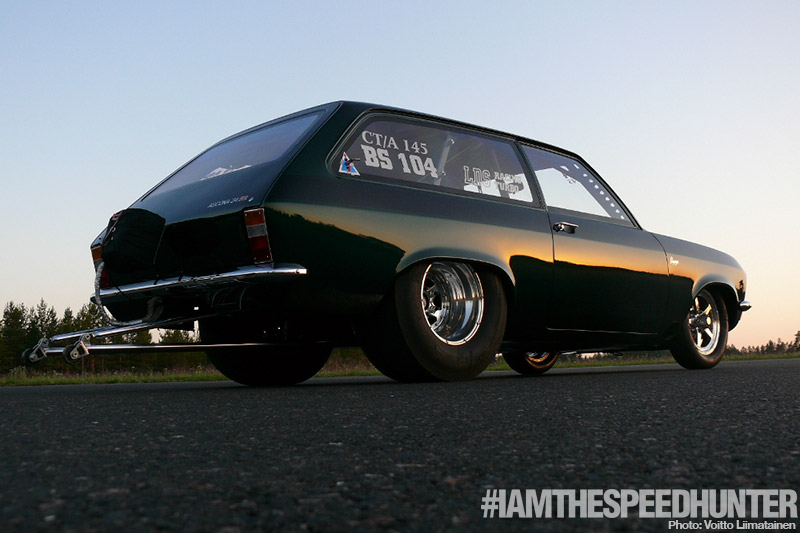 Next up is Voitto's friends crazy Opel Ascona drag car. By taking advantage of the low sun, Voitto has created these really clean lines along the side of the car with minimal distractions.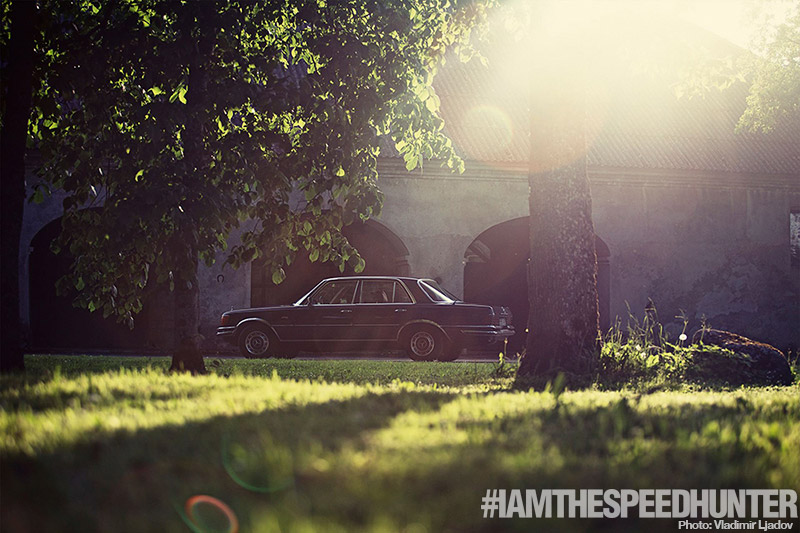 More solar exploitation here. It's often said that you should never shoot into the sun, but for every rule there's an exception. When shooting into the sun, you do need to compensate for the glowing ball of fire by over exposing your image slightly. Else, everything is lost in the shadows.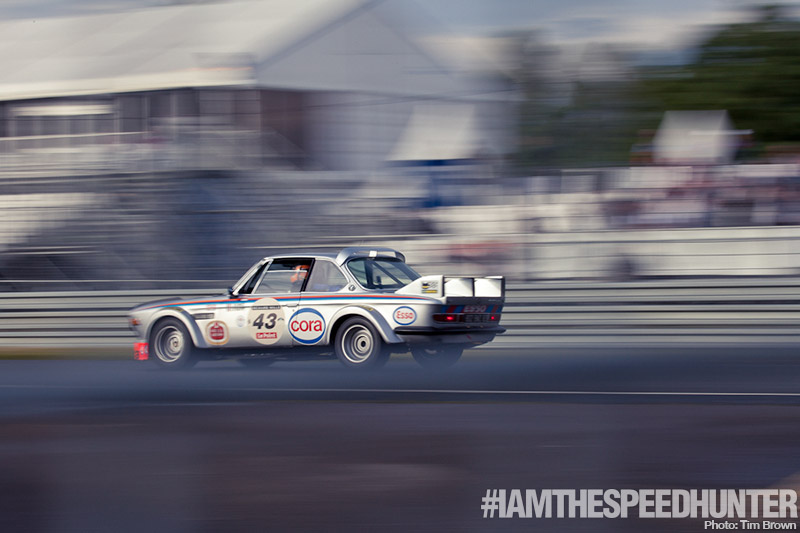 Again, some classy processing on top of a great photograph. By panning with objects in the foreground, Tim has created a much more frenzied capture which only emphasises the speed.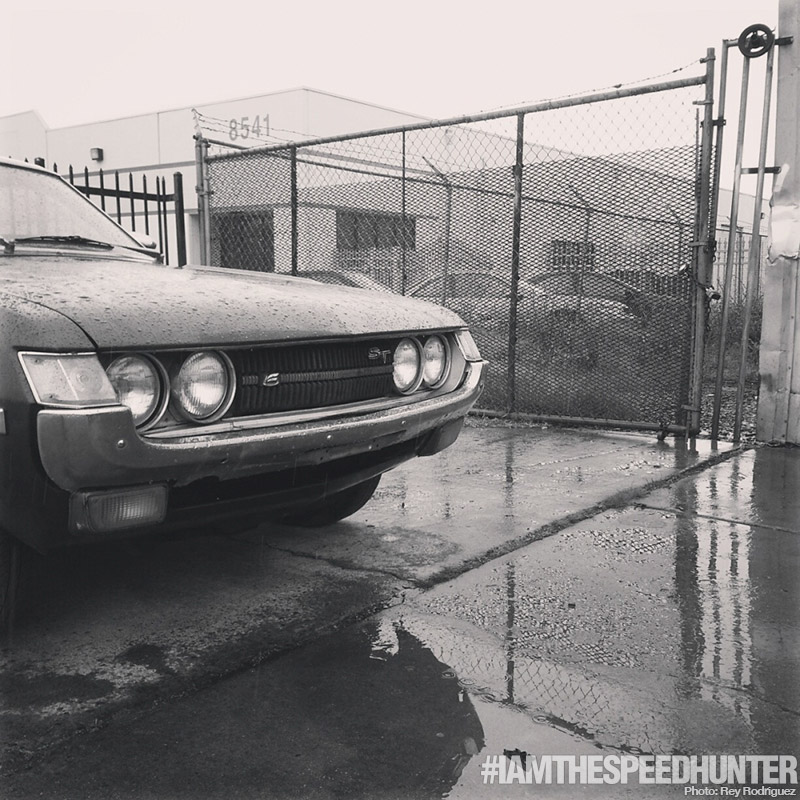 I love this simple square crop from Rey, really stood out amongst the submissions. Good black and white conversion too.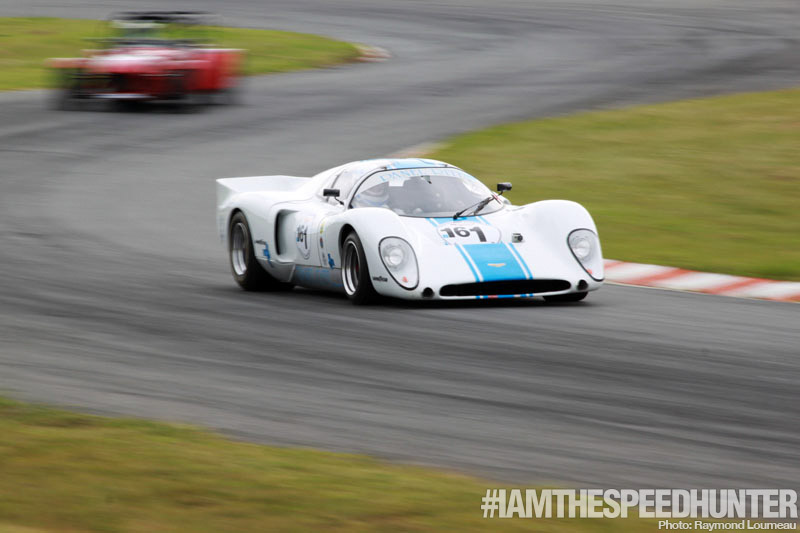 Another tasty panning shot, this time by Raymond Loumeau. We're going to have a dedicated panning guide shortly in our How to Photograph Cars series of posts, so be sure to keep an eye out for it.
An exploded view of a Series III Jaguar E-Type. The red contrasts well against the green background.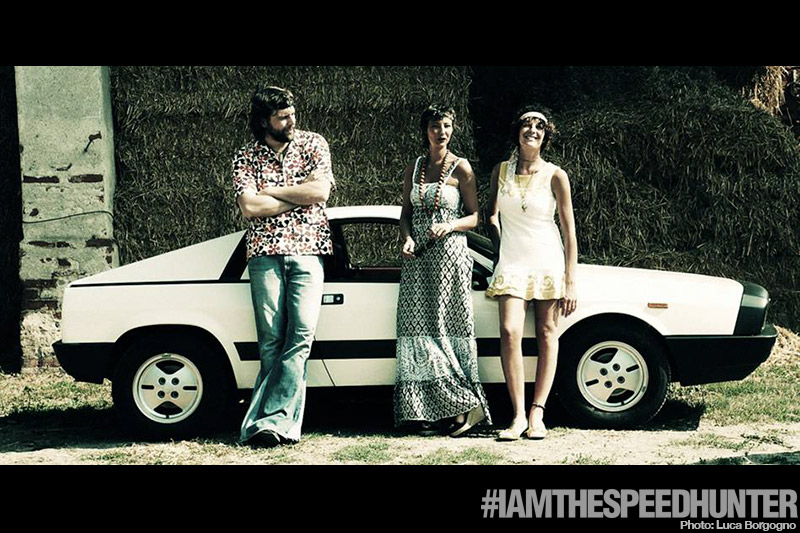 This is my personal favourite of the bunch. After Luca finished his superb restoration of his Lancia Beta Monte Carlo, he nabbed his wife and sister-in-law for a '70s inspired shoot with the car. Luca also gets bonus points for having an awesome beard. We approve.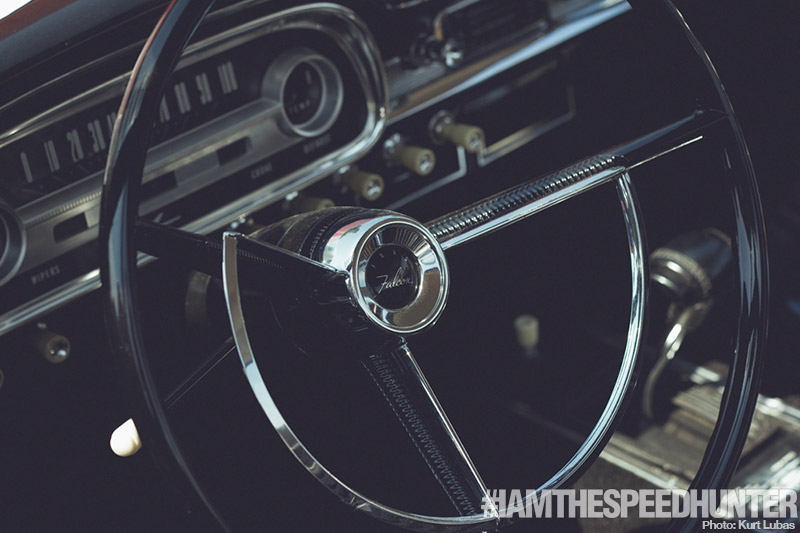 Shooting through glass can be a pain, but in the right conditions you can get really lucky and capture a perfectly preserved moment in time.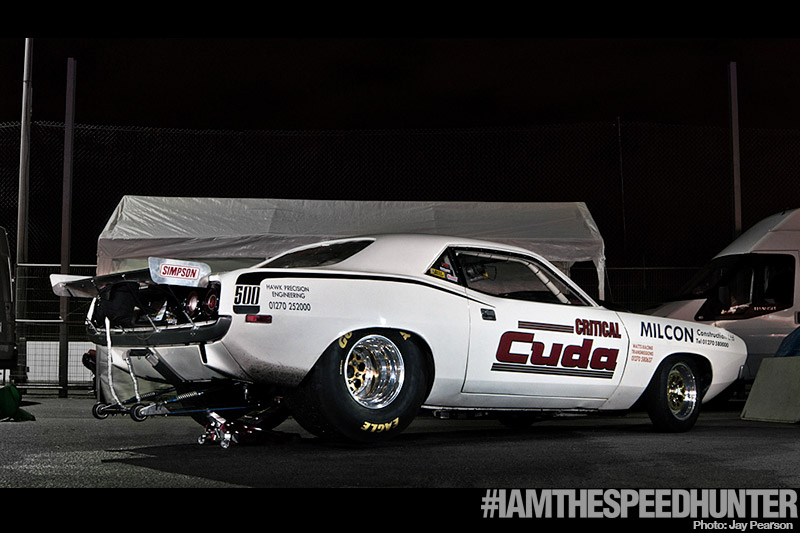 Shot in the paddock at Santa Pod late one evening, Jay has done not only a good job exposing for the white of the car, but also capturing a really natural white balance too.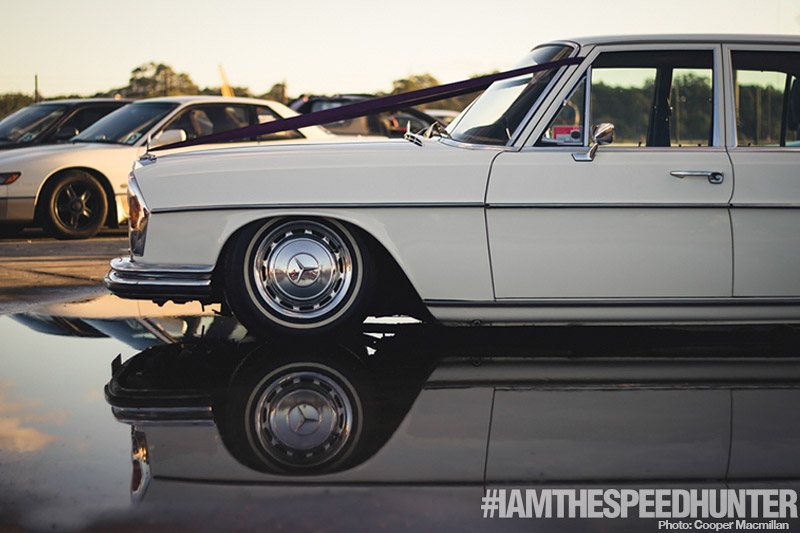 A considered and well balanced composition helped Cooper's submission stand out above the rest of the submissions.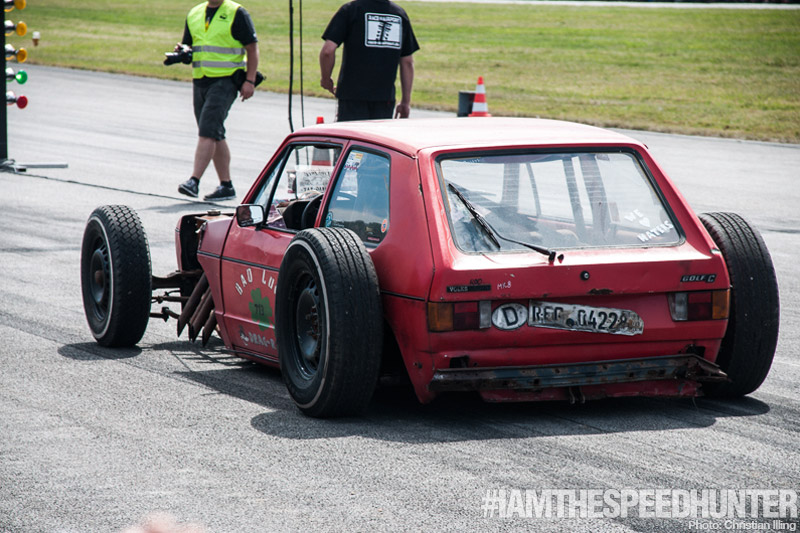 Sometimes however, you just need to let the wild subject matter do all the hard work.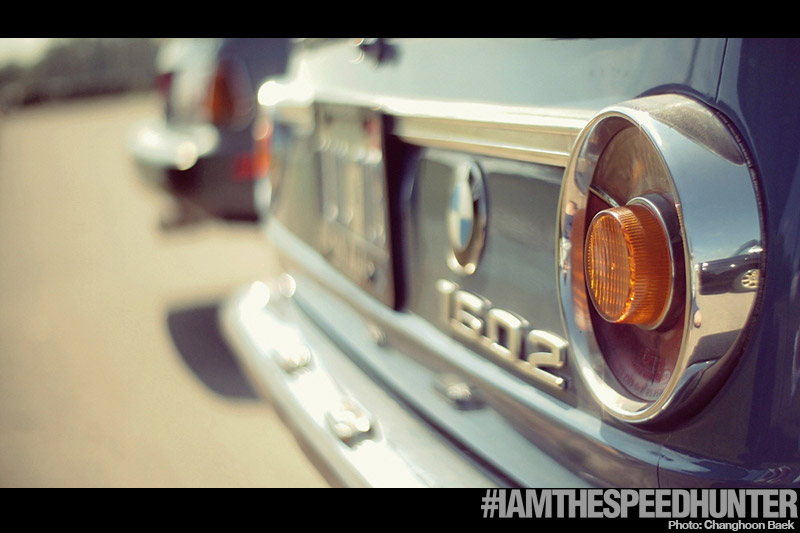 A nice and simple detail shot here by Changhoon, using a low depth of field to keep background distractions to a minimum.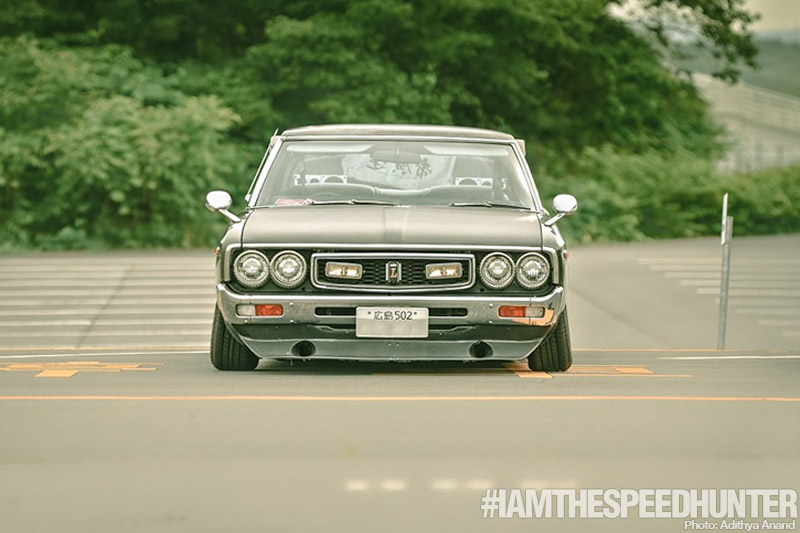 Last, but certainly not least is Adithya's submission of a lone Laurel with some neat processing and a clean location.
We'll be back next week where we're going to have a chat about #IAMTHESPEEDHUNTER. Until then, safe and happy shooting everyone!
Paddy McGrath
Twitter: @PaddyMcGrathSH
Instagram: speedhunters_paddy
paddy@speedhunters.com
About #IAMTHESPEEDHUNTER
We created #IAMTHESPEEDHUNTER to allow you the opportunity to share your skills and car culture experiences from around the globe with the rest of the Speedhunters audience.
How do you get involved? It's simple…
Flickr - Join our #IAMTHESPEEDHUNTER Flickr Group and share your favourite photos with us and others.
Instagram – Follow us on Instagram at @TheSpeedhunters and tag your own car culture images with #IAMTHESPEEDHUNTER
Twitter – Follow us on Twitter at @SPEEDHUNTERS and share your tweets with the #IAMTHESPEEDHUNTER hashtag.
Tumblr – Visit our Tumblr page to view the latest #IAMTHESPEEDHUNTER tagged images.
E-Mail – If you've been to a cool event and captured some amazing images, be sure to e-mail them to us on iamthespeedhunter@speedhunters.com and tell us a little bit about the event. The images need to be a minimum of 800×533 pixels.
Have you submitted already but yet been featured? Here are some tips to help you…
DO – Tell us your name!
DO – Submit your best work, regardless of when it was taken
DO – Take your time shooting and consider each detail
DO – Try to submit each image no larger than 1000PX wide
DON'T – Put a huge watermark on it. We'll make sure you're credited
DON'T – Send us huge image files that kill our e-mail system
DON'T – Send us scary ZIP or RAR files
日本のSpeedhunters読者にお知らせです。
Speedhuntersでは、週一回#IAMTHESPEEDHUNTERにて、読者の皆さんから寄せられたカーシーンの投稿写真を紹介しています。
投稿写真は、カーレース、カーショー、イベント等、車に関するものならなんでもOKです。
Speedhuntersで皆さんの撮ったカーシーンショットを世界中のファンに紹介して、あなたもSpeedhunters記者の仲間入りしましょう!
#IAMTHESPEEDHUNTERには、ツイッターかインスタグラムにて簡単に写真を投稿していただけます。
上記方法で写真を投稿する際は、写真に#IAMTHESPEEDHUNTERのハッシュタグを付けてください。
また、メールアドレスiamthespeedhunter@speedhunters.comでも投稿受付しています。
写真は、800×533 ピクセル以上のJPGのフォーマットでお願いします。
上記サイズより小さい写真ですと、すばらしい写真でもサイトの写真サイズの関係上掲載できないことがありますのでお気をつけください。
投稿された写真は世界中のSpeedhunters読者とシェアされますので、あなたのベストショット写真を投稿してくださいね!
また、写真に併せてどういった写真なのか、どこで撮られた写真なのかの説明と投稿者様のお名前を明記の上投稿お願いします。