Covering an event on the scale of Gatebil is no mean feat, and good coverage certainly doesn't happen by accident. There are months and months of work involved in the preparation for the event – from production and getting all the necessary players and pieces on place for a stand, to planning a constant stream of stories and social media postings to ensure we keep you guys up to date with things.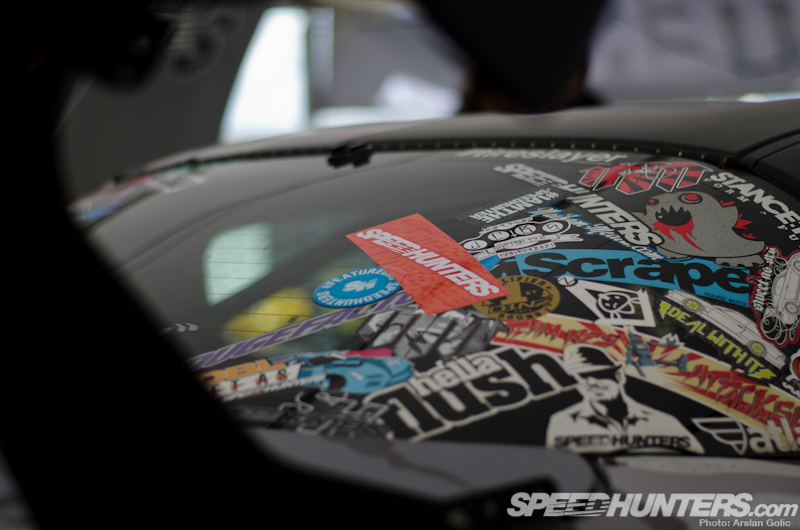 We often spend so much time documenting the things that are happening around us, that we rarely see the things that happen immediately in front of us.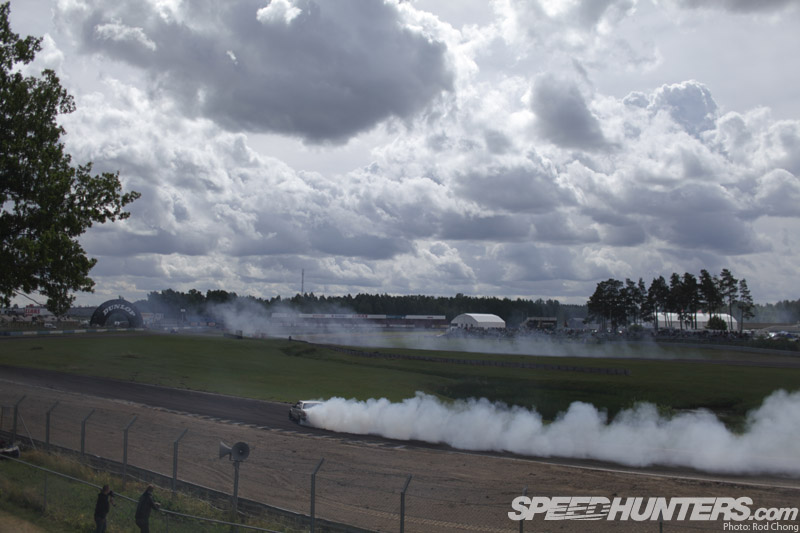 So in a slight change of pace from the rest of our coverage, we thought we would give you a look at what goes on behind the scenes with us at a big event.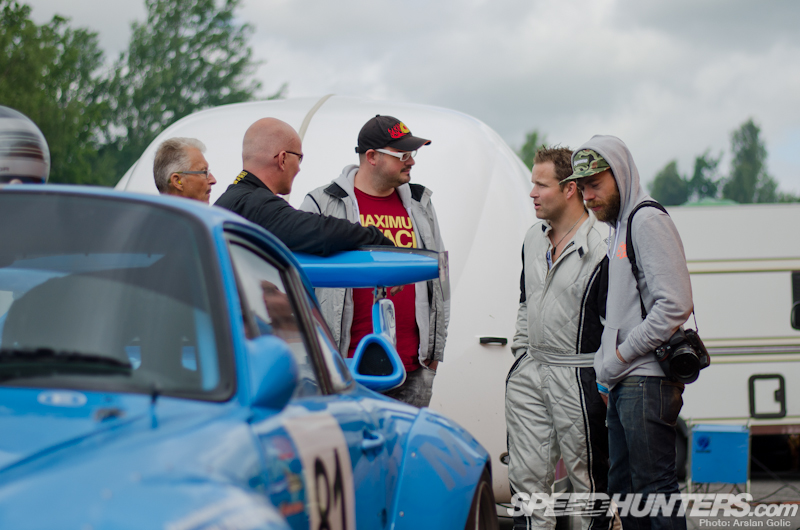 We'll start with the photographers. A couple of days before the event, Dino, Sean and myself flew in from our various corners of the globe to supplement the Swedish Speedhunters crew.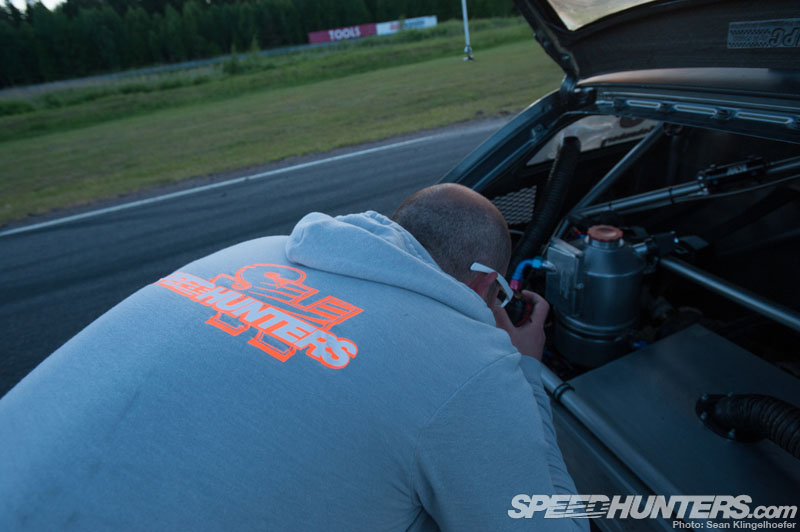 Over the course of four days, we would shoot in excess of 20 car features on top of our in-depth event coverage. How exactly do you go about that? Long working days with little sleep for a start.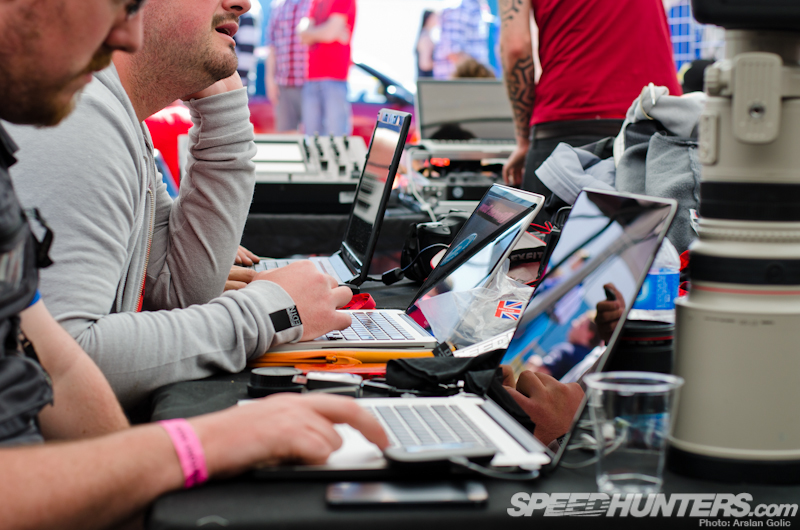 From a personal point of view, it's always great experience shooting with the other folks on the team. We all have different ways of doing things and you can really learn a lot from watching and talking to your peers.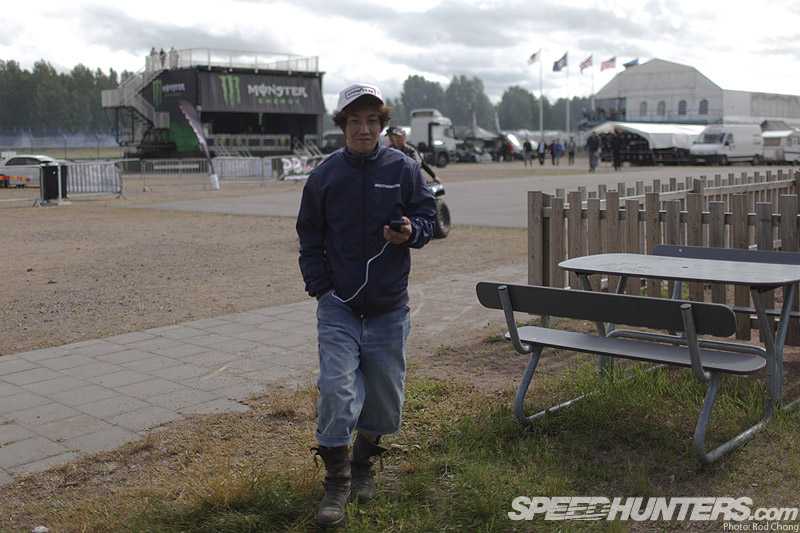 Accompanying Dino from Japan was the recognisable face of one Kei Miura, or Mr. Rocket Bunny as some of you may know him.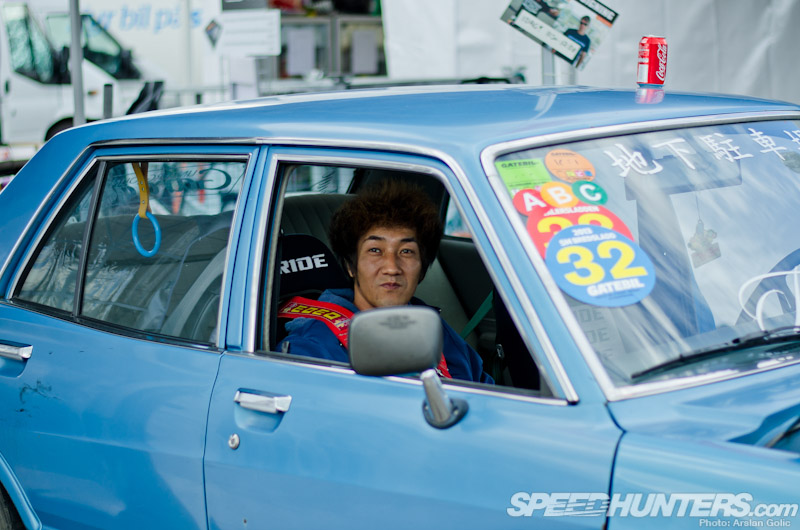 Miura-san is a quiet and humble sort of guy, but you could really see his enthusiasm and excitement being at Gatebil.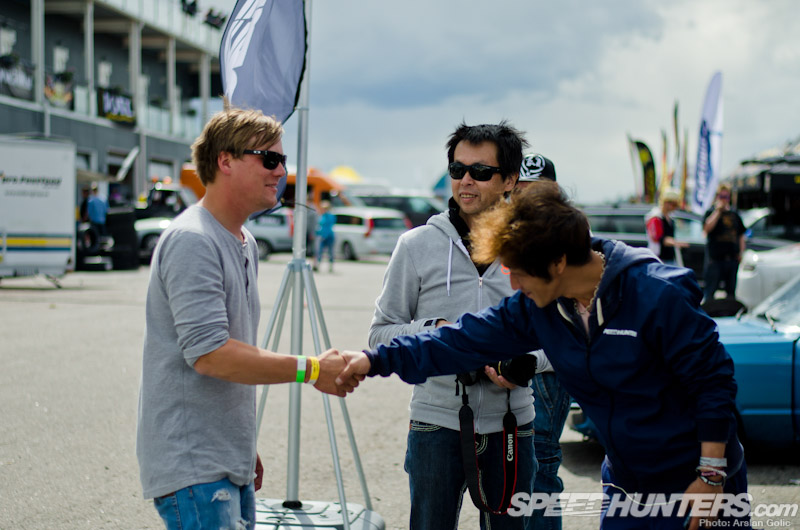 Shaking his hand here is Erik Jonasson, a long time friend of Speedhunters whose car we featured last year at the same event. Miura-san was really impressed with Erik's build (especially with the changes he has since made to the car) so as you can imagine, Erik was quite proud and deservedly so.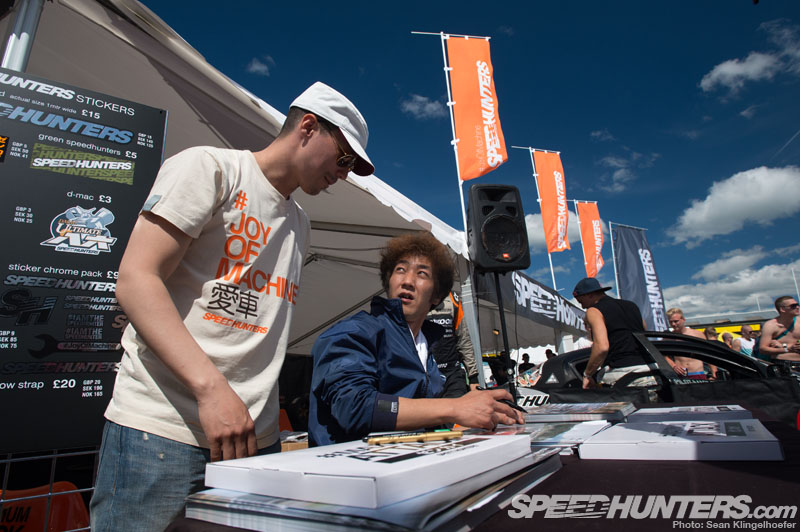 I'm sure he was quite shocked by just how many people recognised his face and wanted to meet him and get his autograph, which he of course kindly obliged.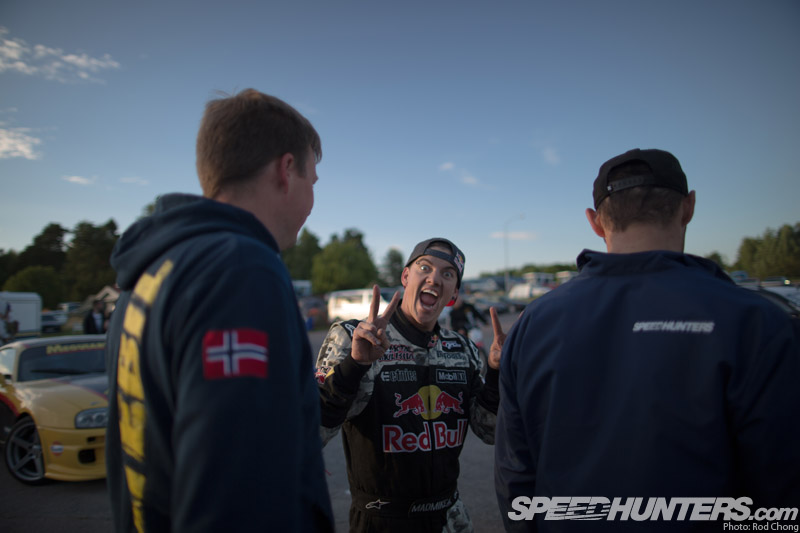 Our resident Kiwi drifter Mad Mike didn't just ship his car all the way from New Zealand…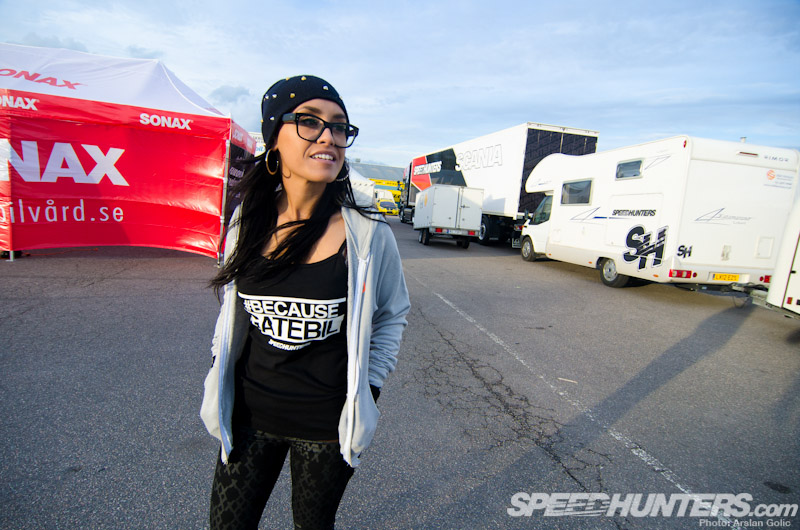 … but his super nice fiancé Toni…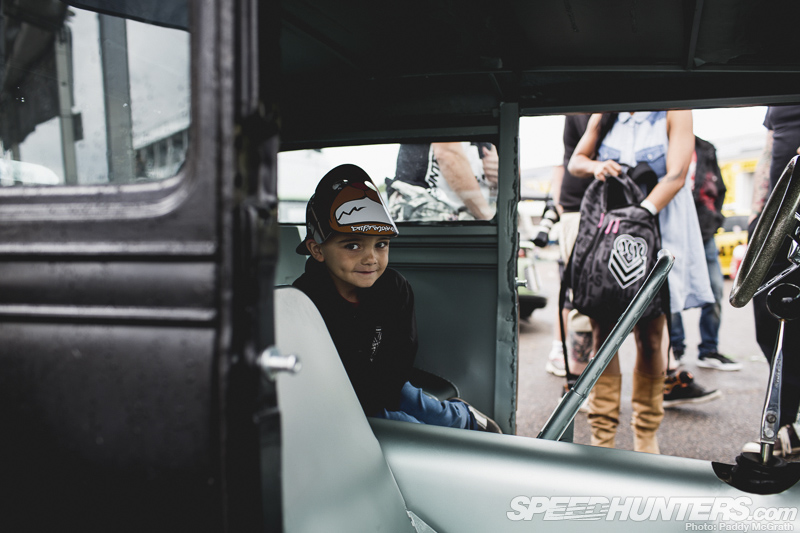 … and the coolest kid in the world, his son Lincoln. Seriously, this child is already a bigger petrol head than most people I know.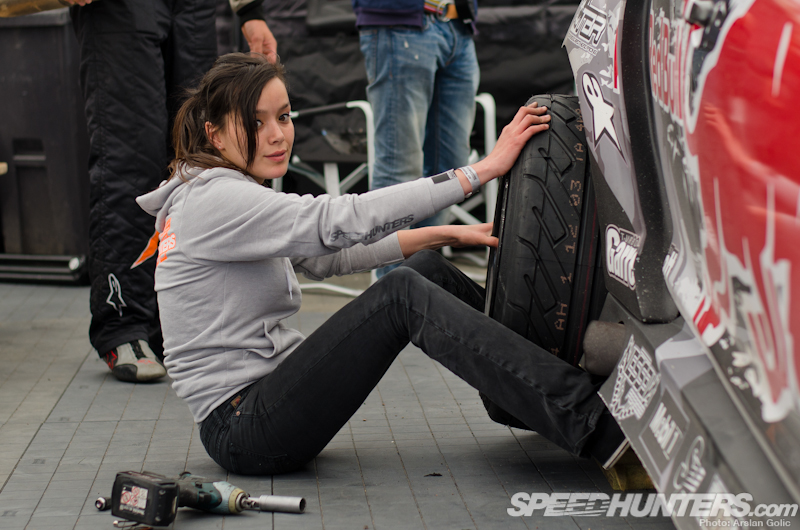 Helping Mike out over the course of the weekend was our own Camille Sebaoui. As I'm sure most of you know by now, Camille is a mechanic with the French military and is very capable on the spanners.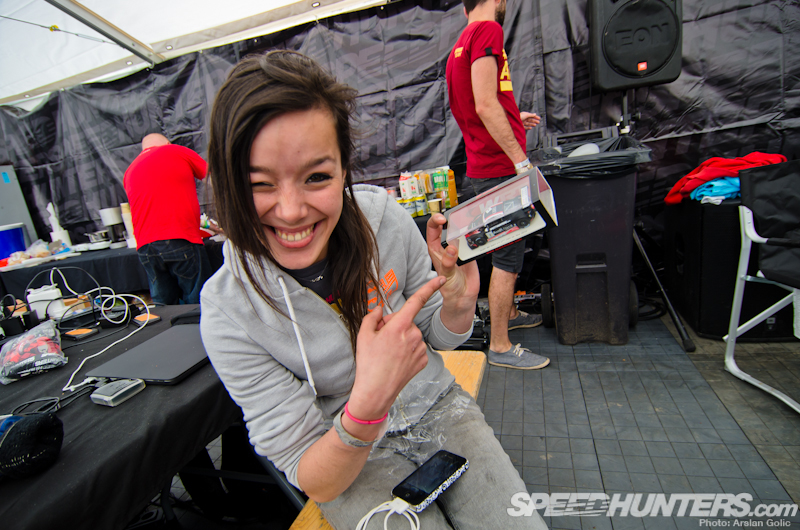 She doesn't know this yet, but I shall be traveling to France shortly to steal that 1/43 scale WRT Audi from her. We'll keep that just between us for now though, okay?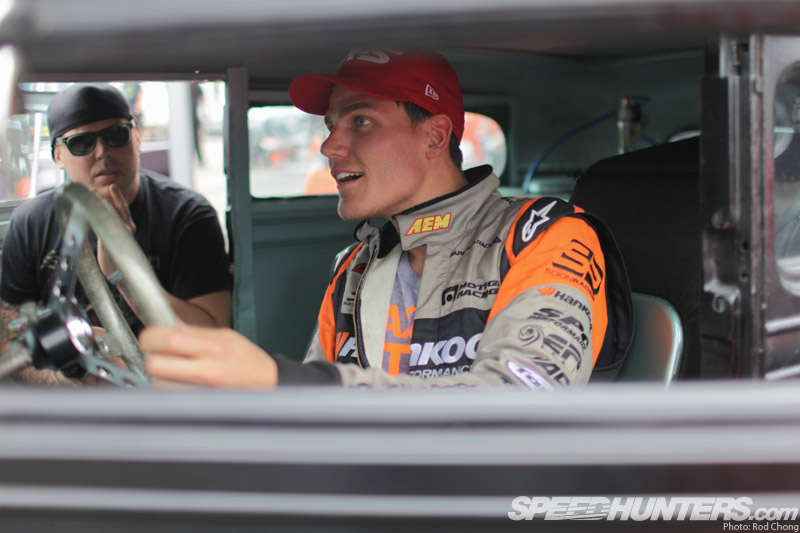 Obviously, I'm not forgetting the nicest man in drifting (out of the car at least).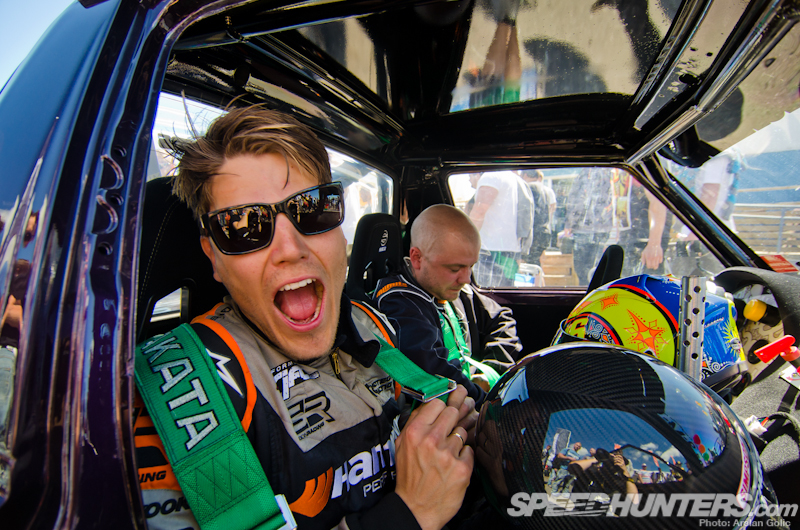 When does this guy never have a smile on his face? I remember my first time watching Fredric drift in Sweden back in 2008, and he's still the same super nice guy today as he was then. His rise to the top of the drifting food chain hasn't come about by accident however. It has taken lots of dedication, passion and sheer hard work.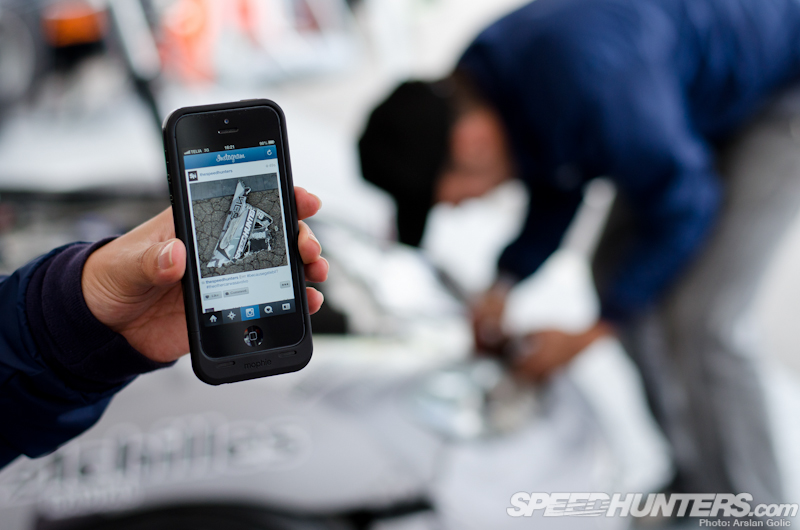 There was lots of 'gramming going on over the weekend and those of you that follow us, may have noticed a series of cryptic IG posts a couple of weeks back. When viewed in isolation they meant nothing, but when you viewed our gallery over view on your phone, they aligned to provide a secret link…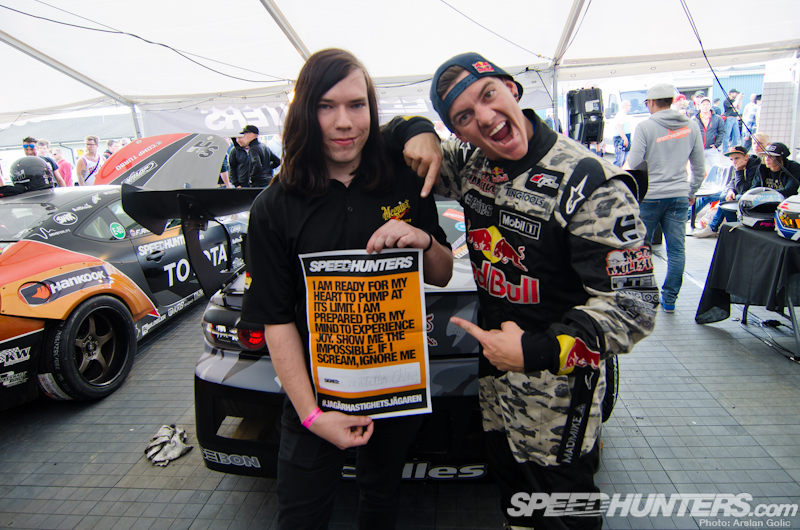 … to a poster which you needed to print and bring to us at Gatebil to be rewarded with some very special prizes including passenger runs with Mike and Fredric as they tore up Mantorp Park.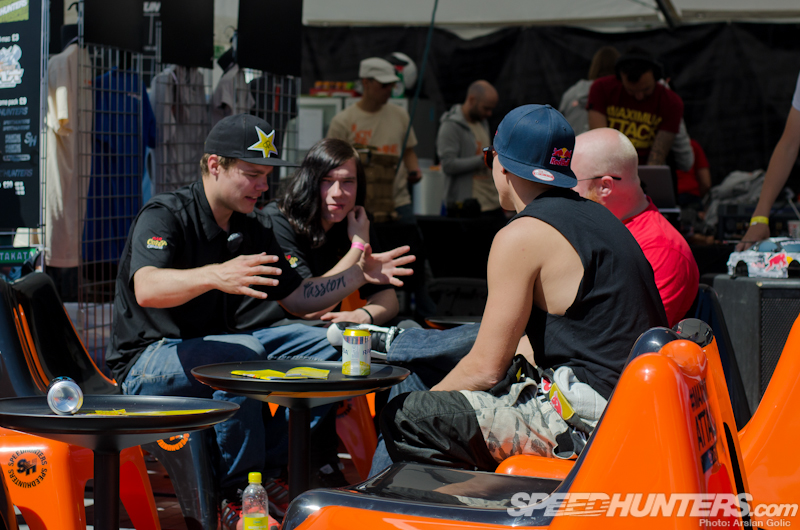 Our tent itself, asides from being bloody massive, was also purposely setup so anyone could come by, hang out and talk cars. We've always prided ourselves on being as open with you all as we can, and this was the perfect extension of it.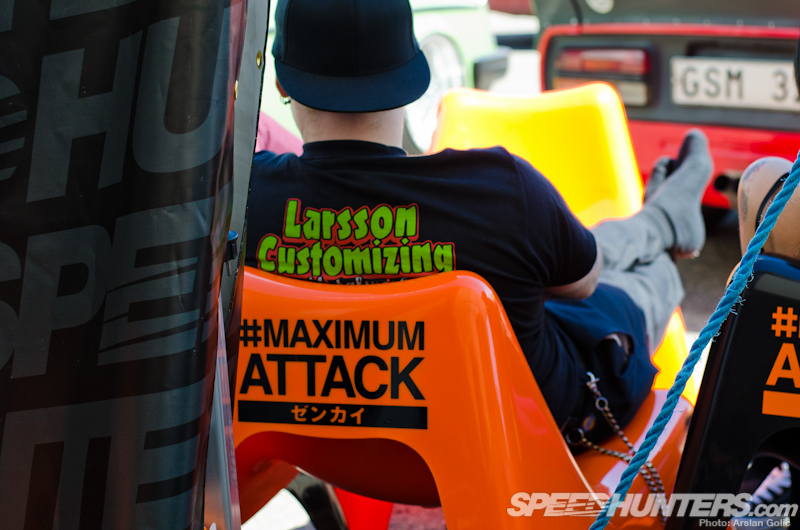 Those stickers though should definitely have read #MAXIMUMRELAX though…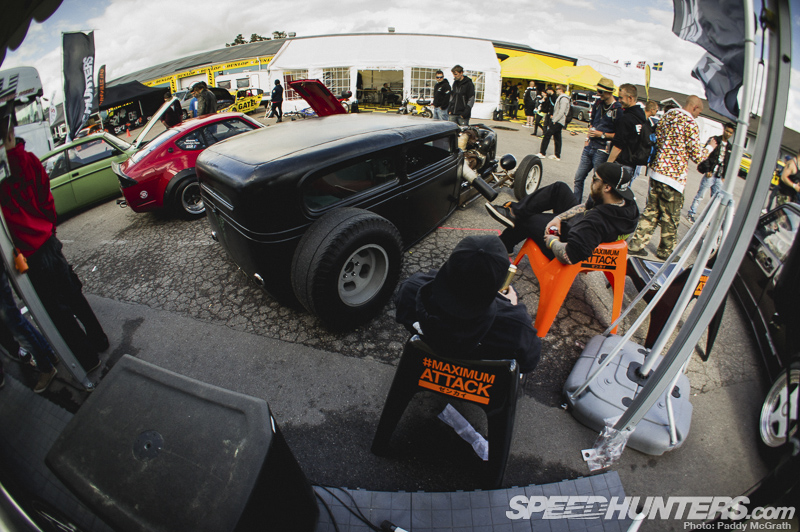 It wouldn't be a stand if we didn't have some cool cars but one in particular stood out from the rest. We've shot this car for a feature which we will be releasing shortly, so I don't want to give too much away but I will say 'hot rod' and 'Cummins diesel'.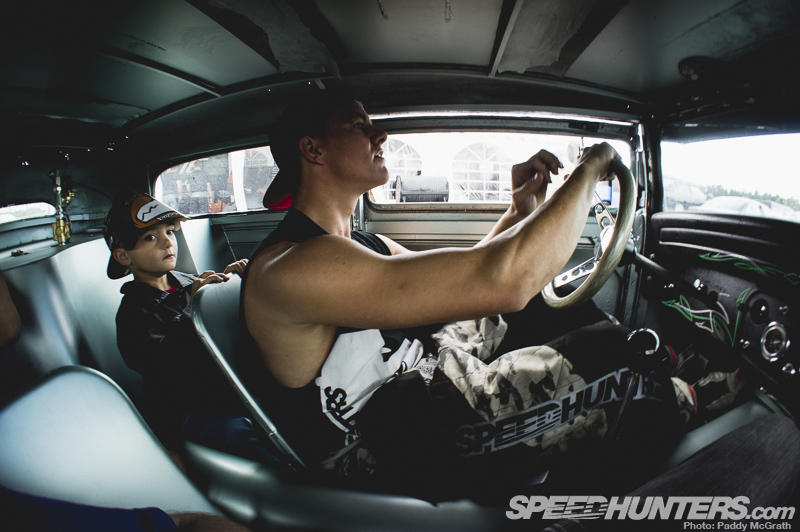 I don't think Mike – or Lincoln or Toni – had to be asked twice if he wanted to go for a drive in it. It's the perfect family vehicle really: four seats, economical and sensible.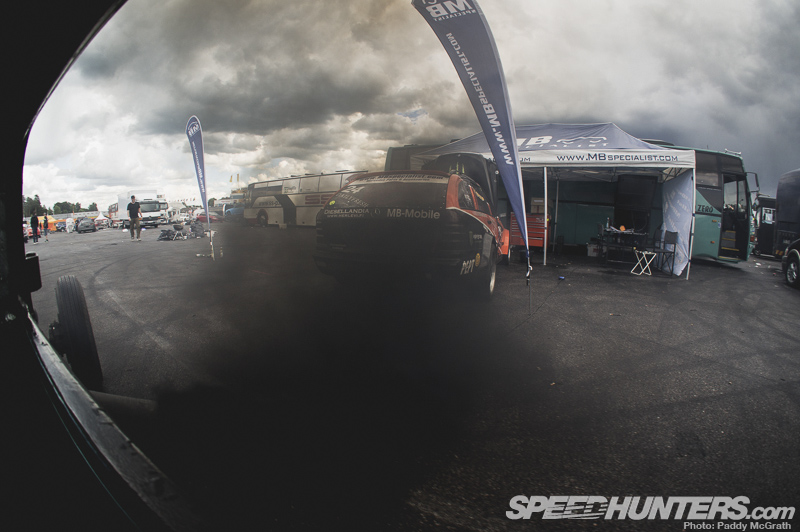 Well, sensible except for the lack of side windows, the slick tyres, the side exit exhaust…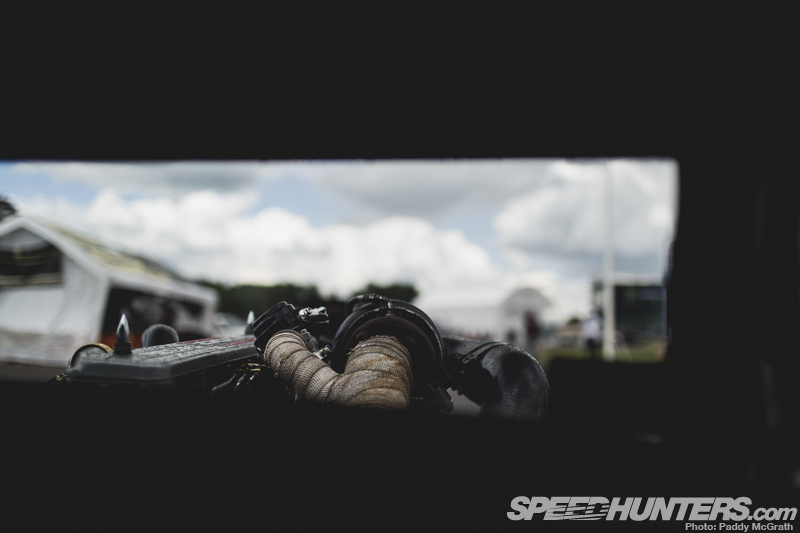 … and the fact you can't really see anything over the massive turbocharger.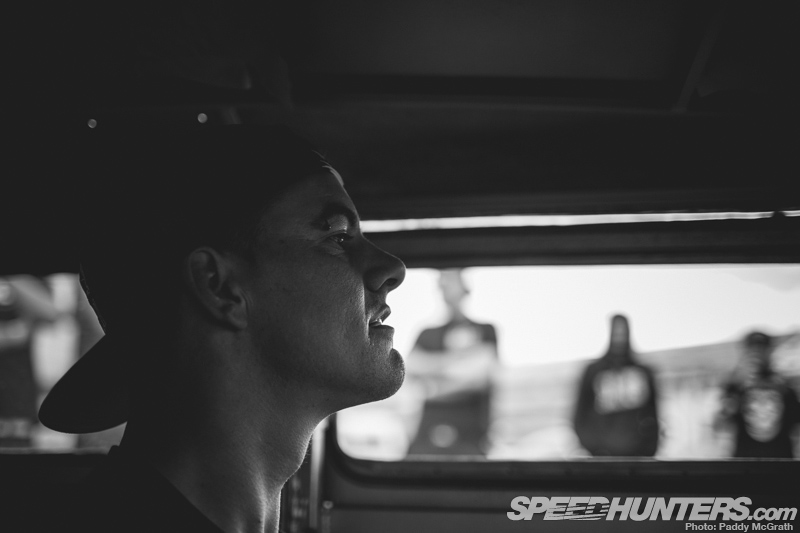 Other than that, I think we may have finally found an engine/chassis combination to tempt Mike away from his rotary loyalties.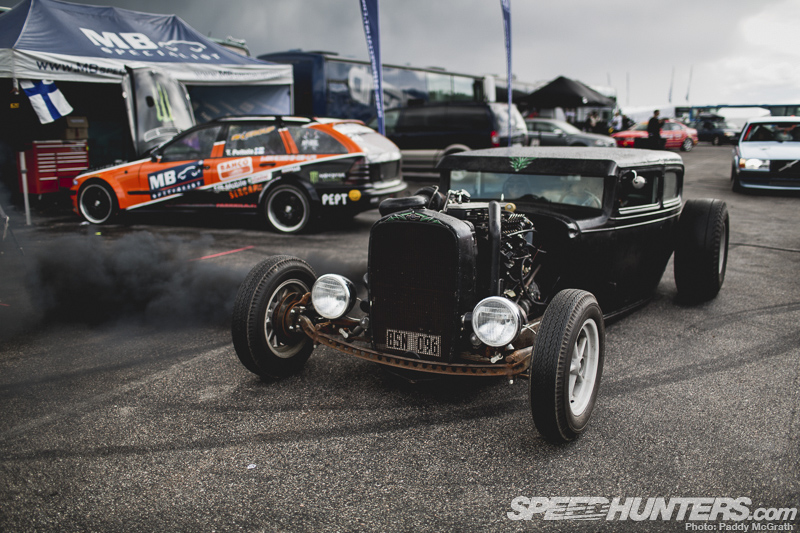 I'm sure the Black Smoke Racing guys approved!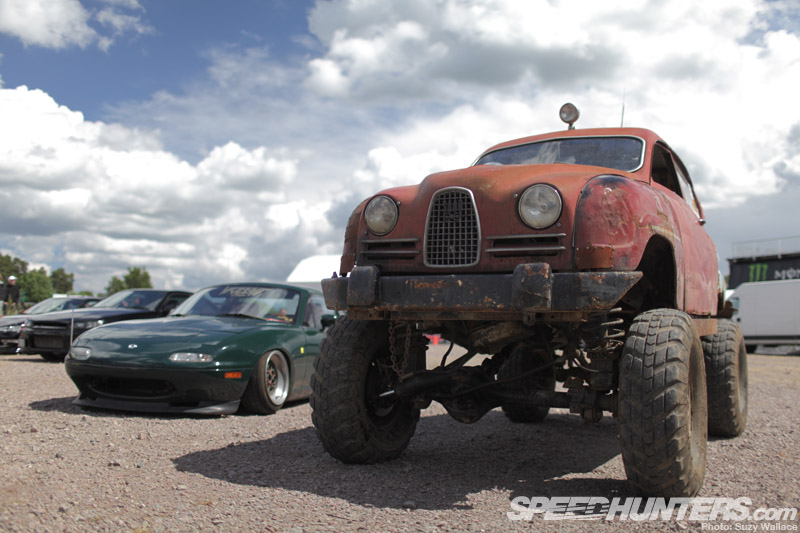 Gatebil being Gatebil, you're never really that far away from something completely absurd. What makes it even more special is that everyone is pretty much immune to most of these things and just casually walk by as if nothing crazy is right in front of them.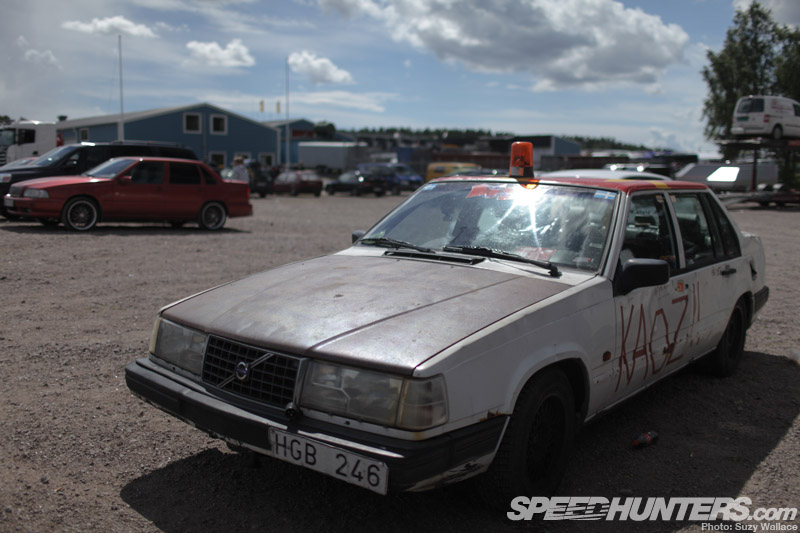 Personally, I never want to come to Gatebil and not be shocked/scared in equal measure. It's half the fun.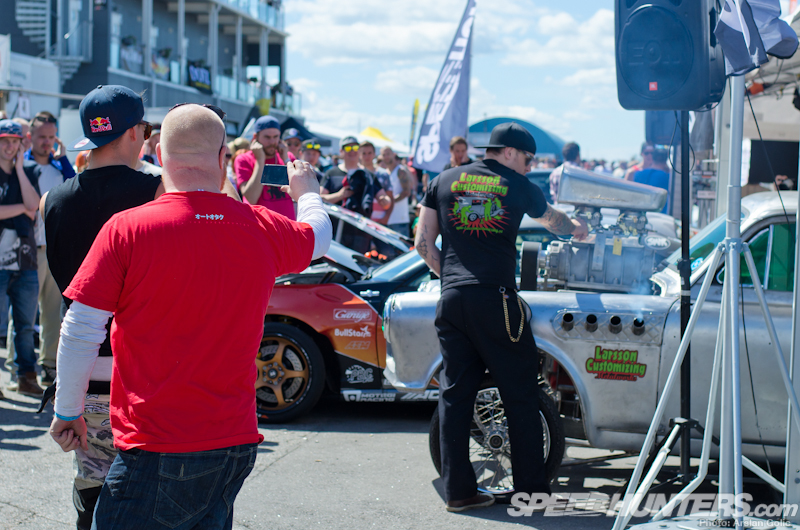 Want to be deafened? Come to Gatebil!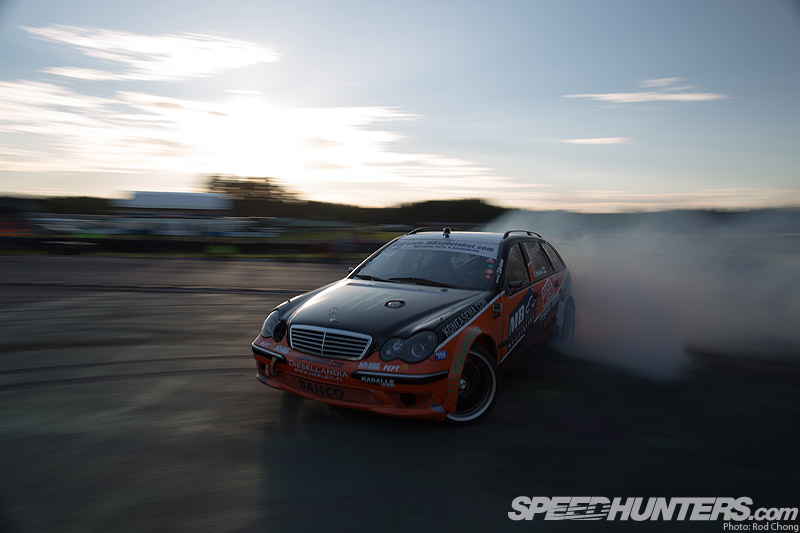 Rather breathe smoke instead of oxygen? Come to Gatebil!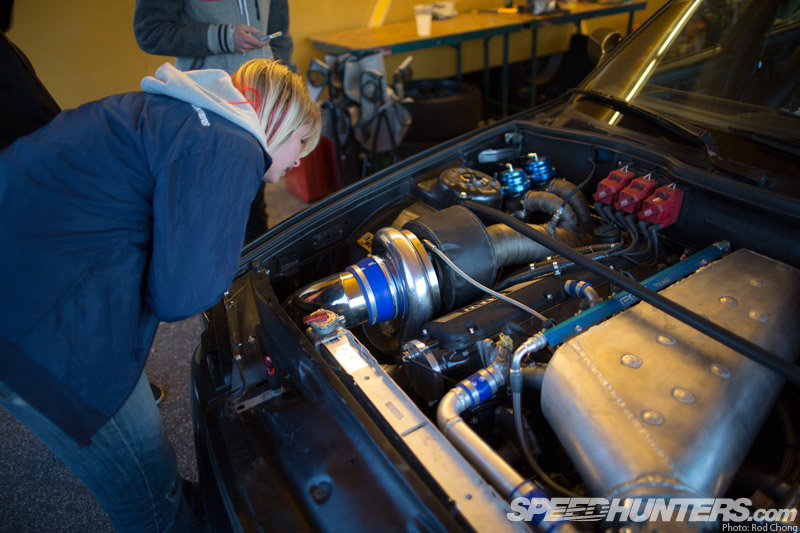 Want everything you thought you knew you liked about cars challenged? Well, you know what to do. By the way Suzy, I definitely think you should put a turbo BMW engine in your Evo, you know it makes sense!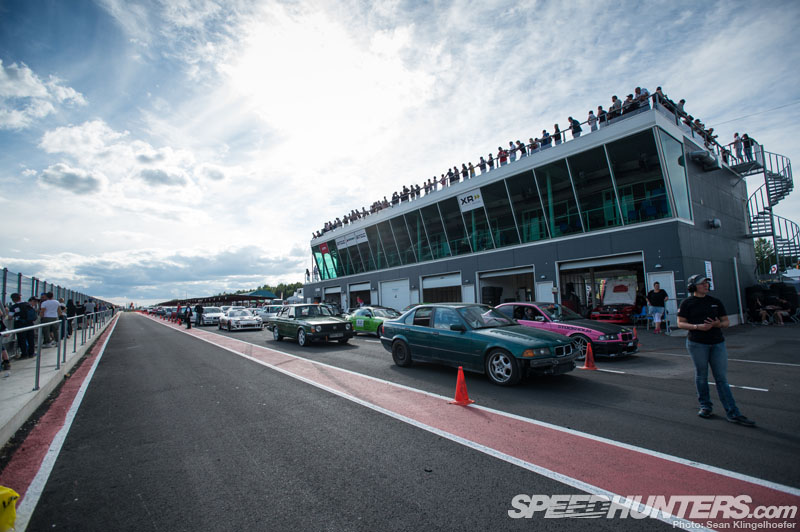 At this present moment in time, I'm currently 'enjoying' an absolute stonker of a Gatebil hangover.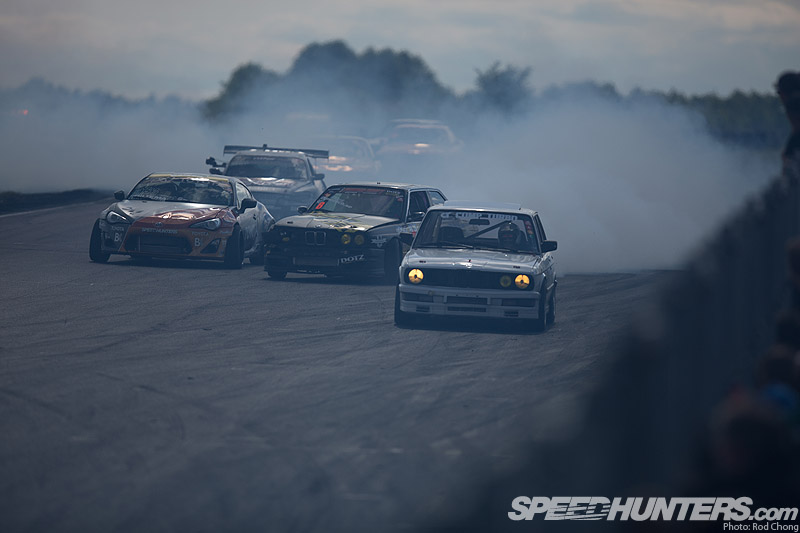 Although this is my third successive year attending, it will still takes weeks to actually contemplate and understand what I've experienced. Every single day, you find yourself sitting down somewhere quiet, trying and failing to tell yourself that you can deal with all the awesomeness but in all honesty, you can't.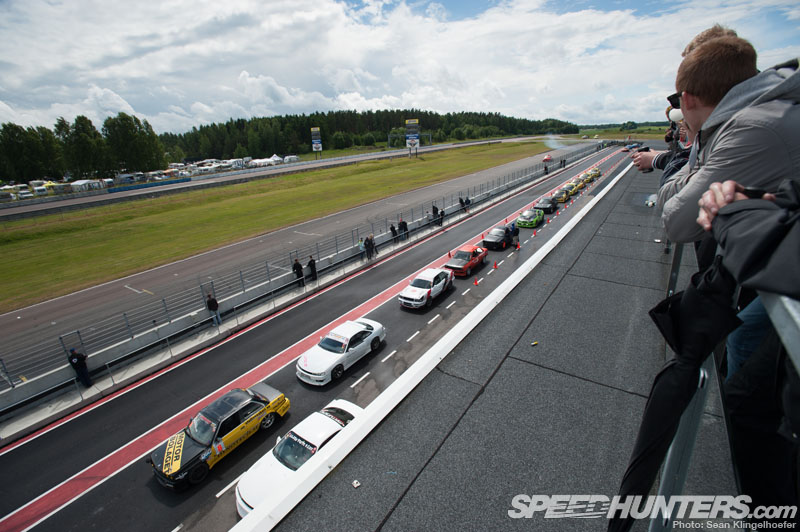 This is without doubt, the greatest celebration of car culture on the planet and I can back this up by telling you how it contains the two most important aspects of car culture: fast cars and great people.
Is this the end of our Gatebil coverage? Course not, we've not even started yet…
Paddy McGrath
Twitter: @PaddyMcGrathSH
Instagram: speedhunters_paddy
paddy@speedhunters.com
Photos by Arslan Golic, Paddy McGrath, Rod Chong,  Sean Klingelhoefer & Suzy Wallace
Gatebil Mantorp 2013
Previous Gatebil coverage on Speedhunters