What the hell just happened? It may sound silly but when you cover an event through your viewfinder you actually notice very little of what is going on around you. As you spend your time preoccupied with capturing the defining moments of a race or a drift competition, it isn't until it's all over, once you are back in your office and going through your images that you begin to really see what went down. I've had a few days to reflect on the carnage that was Gatebil Mantorp and after having a chance to finally go through the 30GB of pictures I took…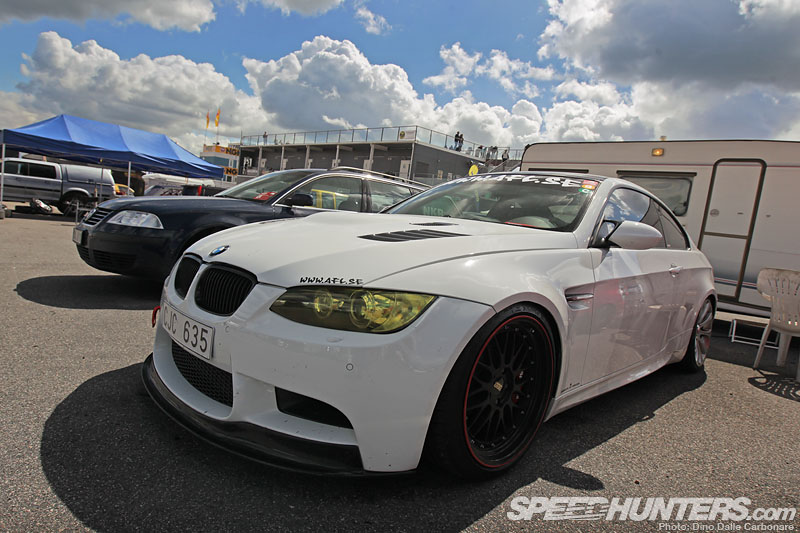 … it's now kind of sinking in. It's still hard to put it into words, but here goes nothing.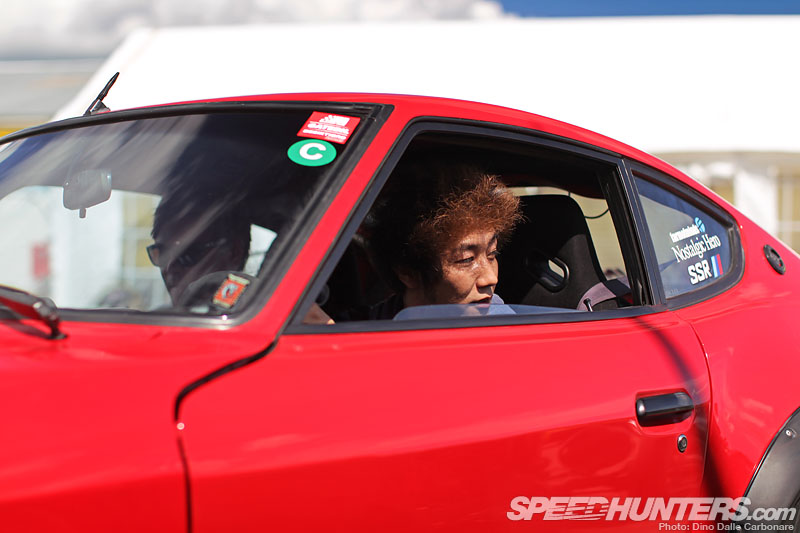 As I travelled to Sweden with Miura-san of TRA Kyoto I made an extra effort to take notice of his reactions. For a first time visitor of Scandinavia and Gatebil it was all quite an experience for Japan's leading trendsetter. After we'd been at the track a few days Miura turned to me and asked, "My god, how much money do these people have? How many tires are they going through this weekend?"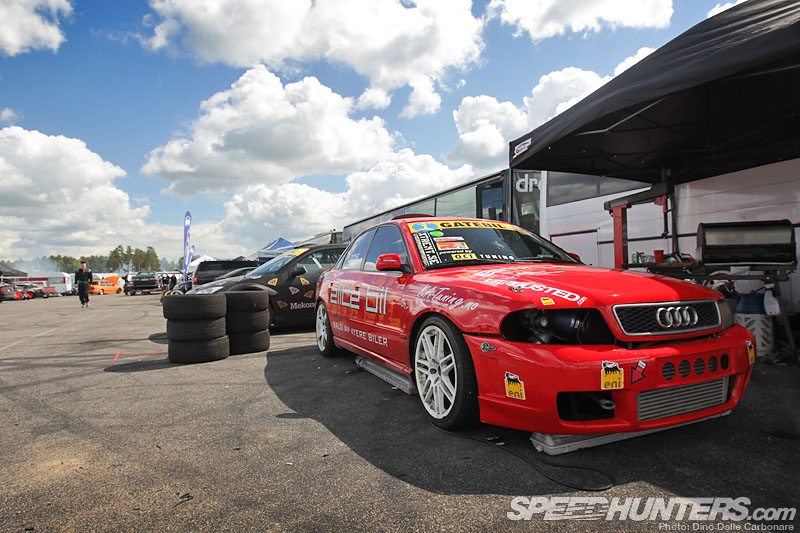 I explained that with the cold and long winters car guys in this area of the world have to endure, they only have a few months to get their fix, and fit in a whole year's worth of track days into a few short months.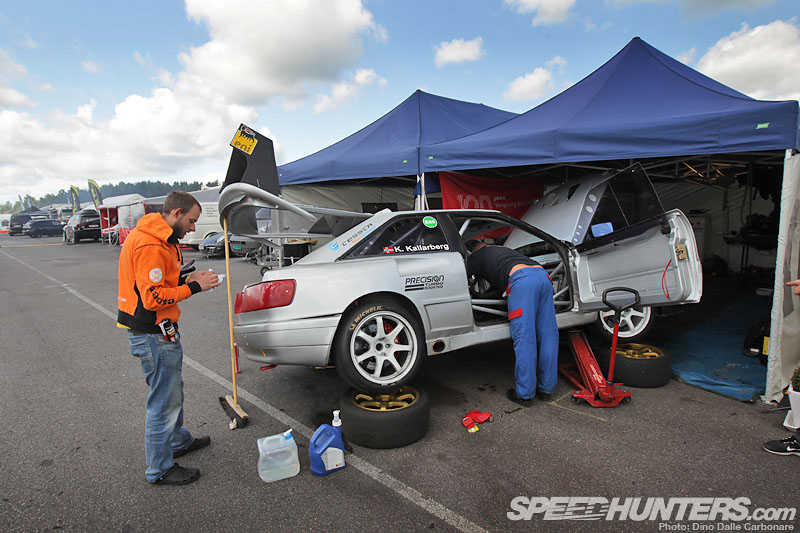 Miura understood this, but he went on to say, "Still, they are all nuts!"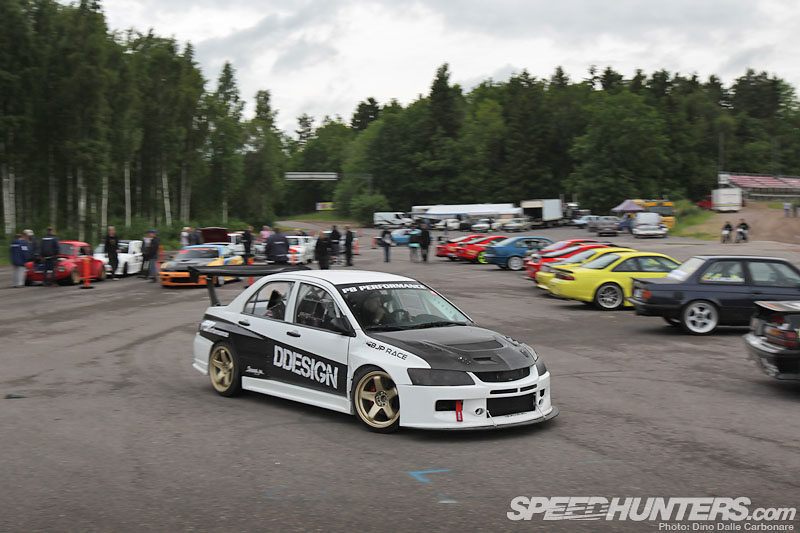 I'm not going to disagree there, they are all pretty crazy, but in a very good way. I mean, it's like every other car you look at is the result of a dare. I was talking about this with Sean; it's like the Scandinavians like to dare themselves over a drink or ten, and then rather than forget about it they go ahead and build what they were discussing! A V8-powered RWD drift Evo? Sure, why not!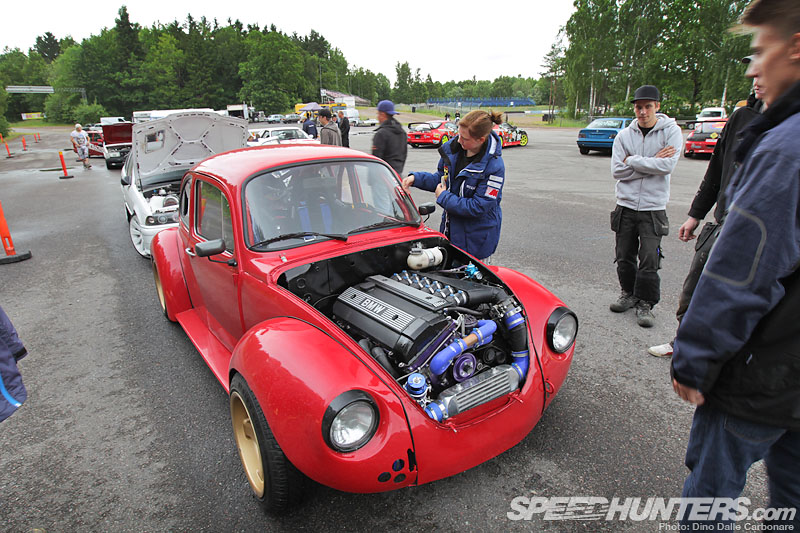 A front-engined Beetle with a BMW straight six. But of course…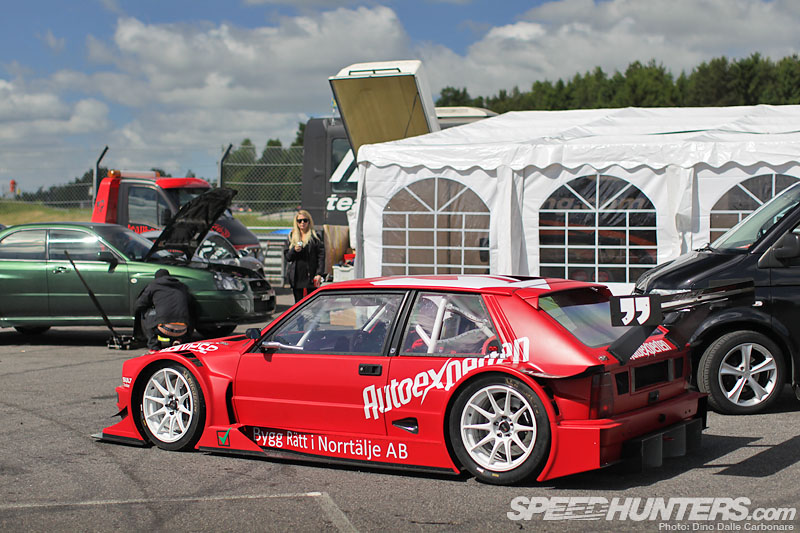 … or how about a Lancia Delta Integrale that looks as good as a modern day Super GT car?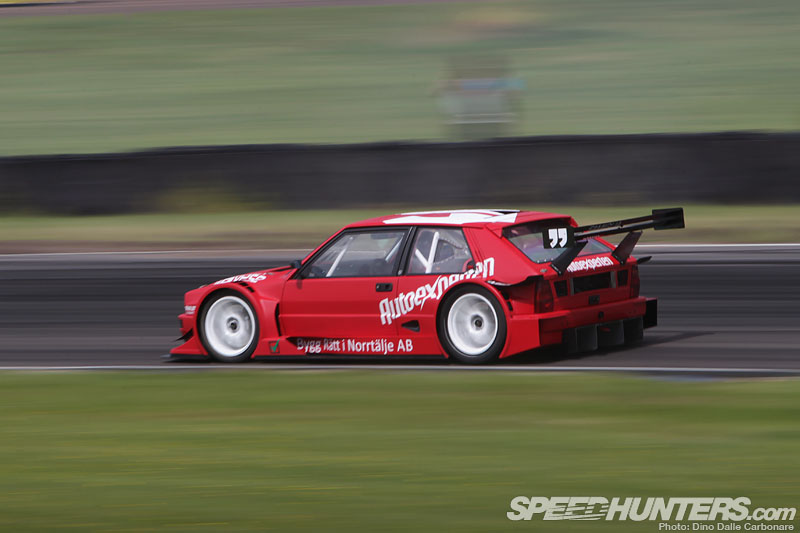 No problem, and to make it all the more fun, all of these cars are mostly built at night or during weekends in the garage.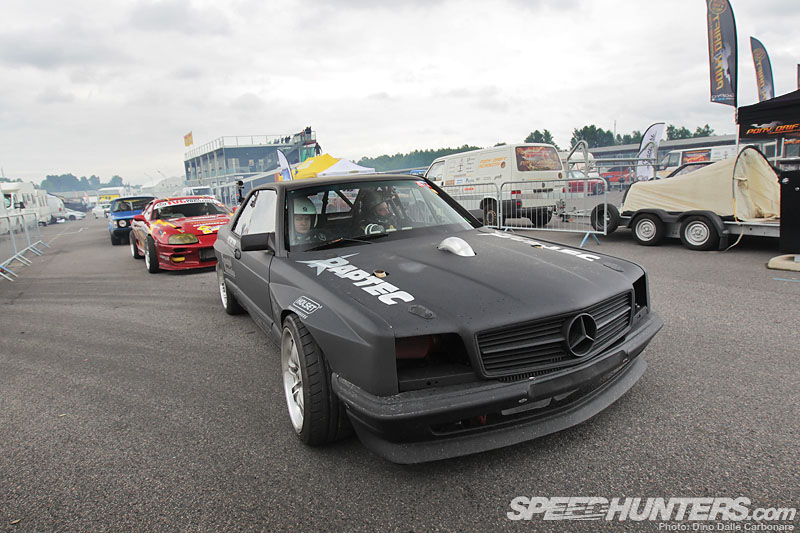 Some have bigger budgets than others, but it makes absolutely no difference; the end result will always stop you in your tracks…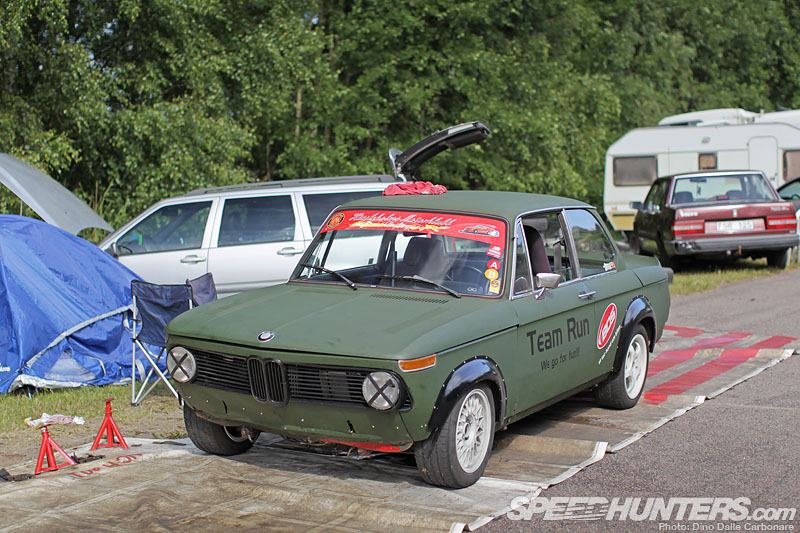 … and make you get a closer look because, no matter what car you may be looking at…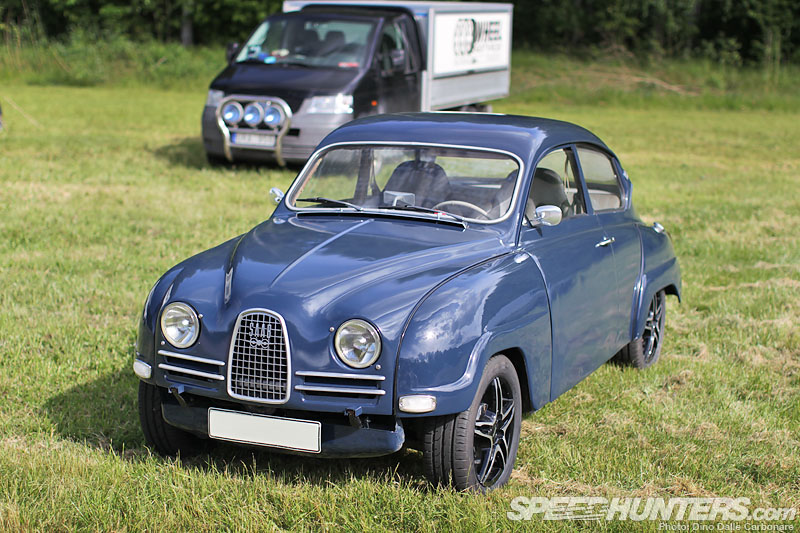 … there is absolutely no way of knowing what is powering it or what has been done to it. Now if that doesn't make for a cool event I don't know what does. I spent as much time as I could walking around the various camp sites and main paddock areas, and in no way did I manage to get a good look at all the cars there.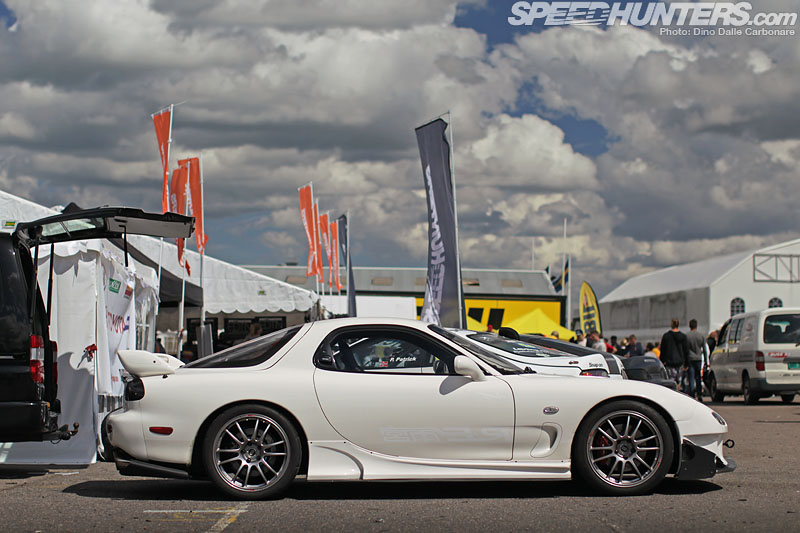 While Sweden and most of Scandinavia are very much oriented towards European cars, there is an small but ever-growing JDM culture. Here, Japan remains the place that most take inspiration from and while still rare, I did come across some very authentically modded cars like this RE-Amemiya Touge special inspired FD3S. It may not have a gazillion horsepower but it is a good example of another school of thought, and one that is thoroughly appreciated.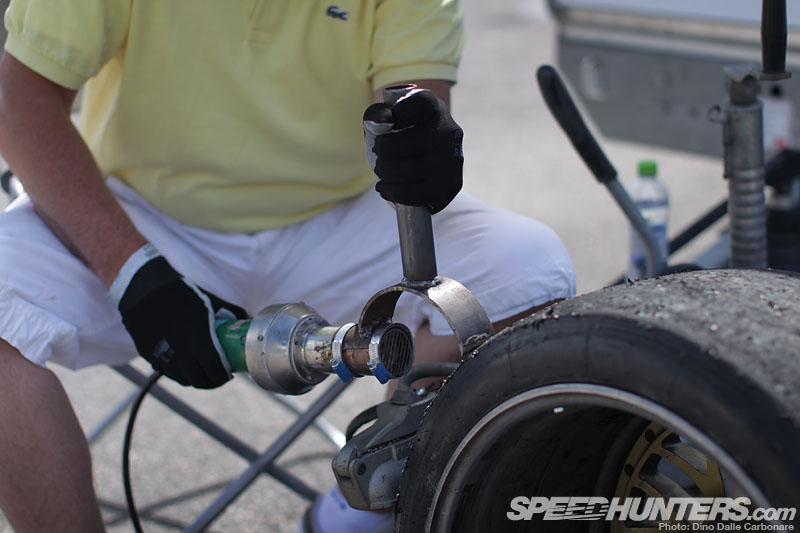 Some take Gatebil more seriously than others, and the guys participating in the Extreme class were all about performance. Lap times count for everything to these guys and I even spotted people shaving their slick tires from all the crap they'd picked up on track from the rubber annihilation that was going on throughout most of the weekend.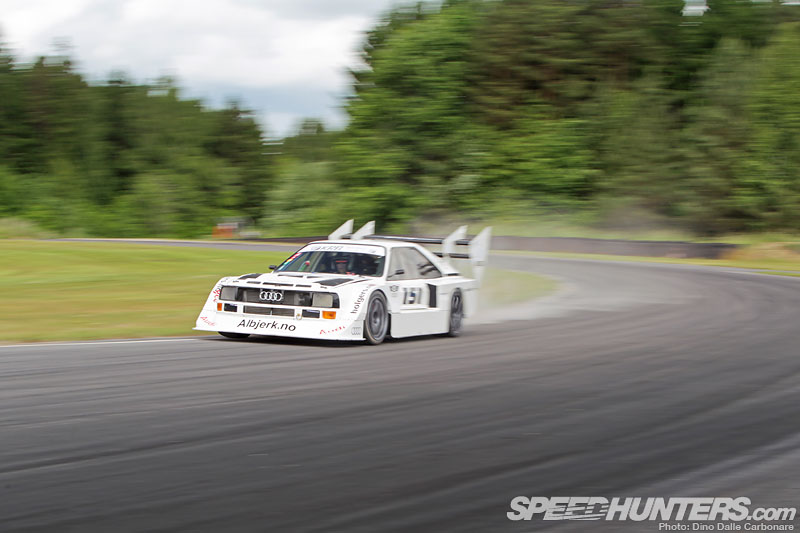 The Extreme class is the one I felt the most naturally attracted to. I spend my winters in Japan covering the JDM time attack scene and to see projects like the KRB Audi Quattro…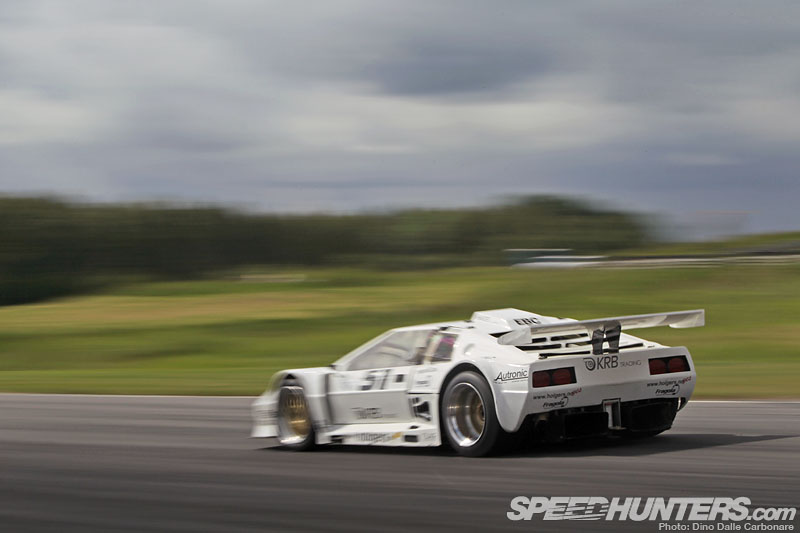 … or their new silhouette-like Lotus Esprit in action was quite a contrast from the cars I'm usually used to shooting.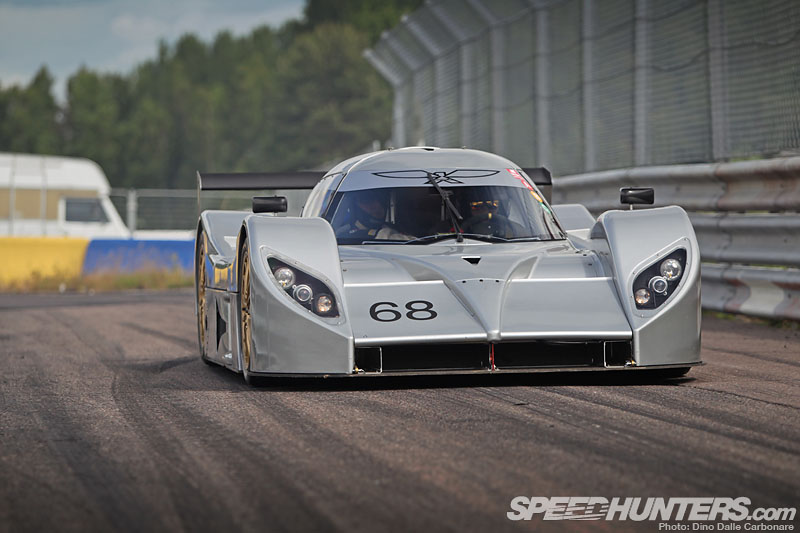 There were also a few interesting surprises like this Aquila CR1, a Danish kit car that can be ordered with a variety of engines ranging from an 550hp LS7 all the way to a BMW M3 S65 4L V8, as was fitted to this particular one. It was nice to hear the driver machine gun through the sequential gearbox.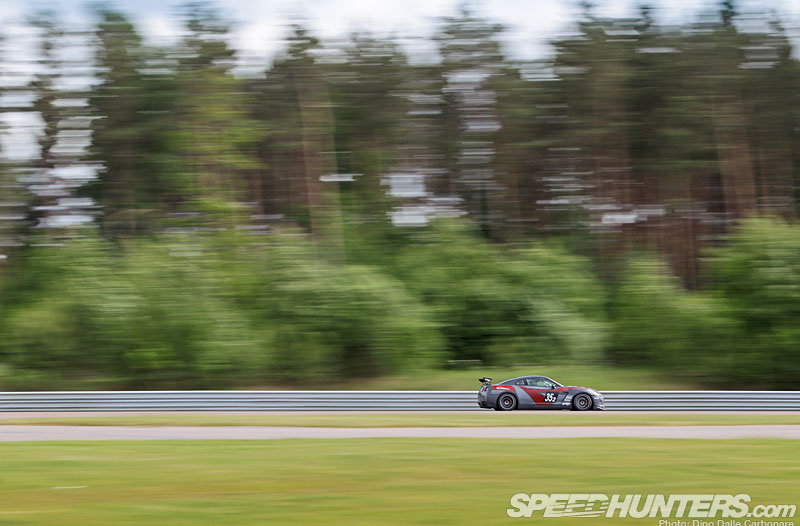 Oh and this is probably the most extreme R35 I've ever come across; fully stripped out and with a custom roll cage and running the GT-R flag high in Europe!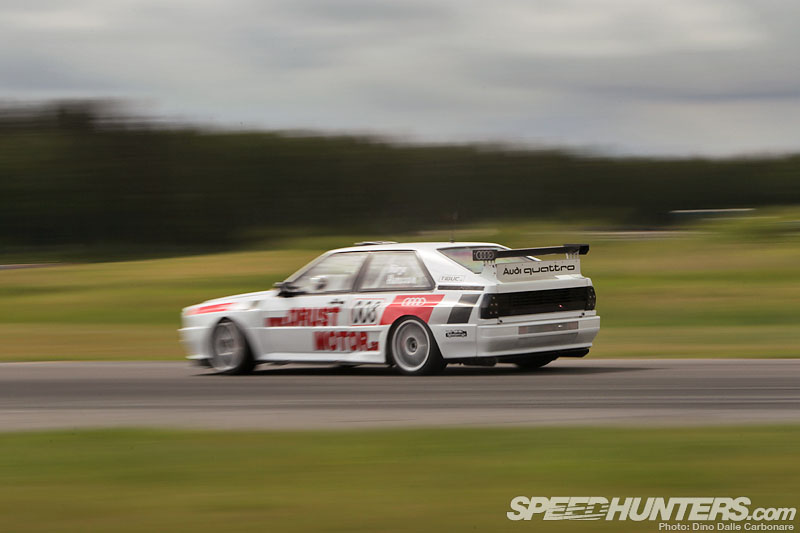 Remember this incredible Quattro? Sean shot it earlier this year and I was very happy I had the chance to have a closer look under the hood myself, not to mention see and hear it in action.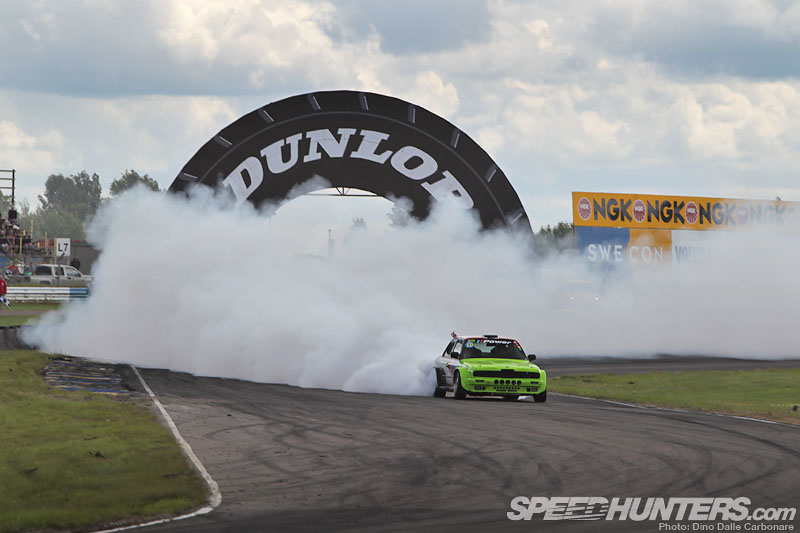 Oh and if you plan to hit up Gatebil, it might be advisable to bring a mask as there's usually more smoke in the air than at a D1 or Formula D event!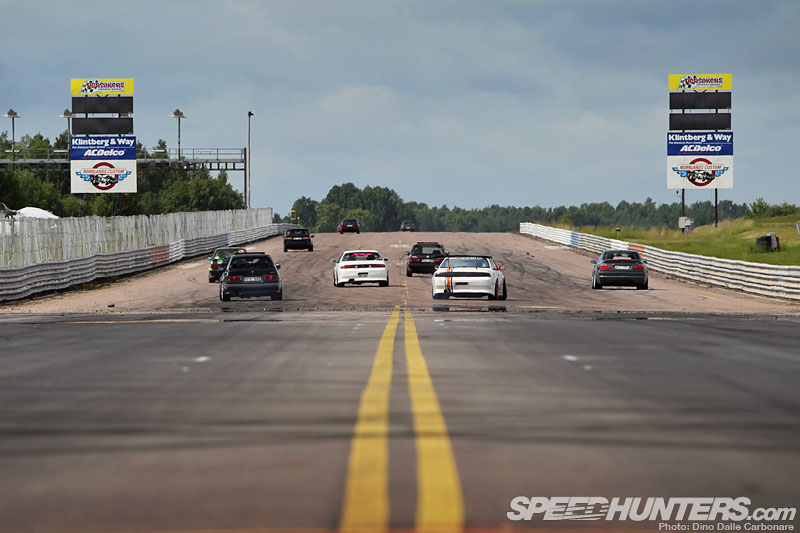 I went pretty much all around the track to watch the drifters do their thing. Above is a shot of the back straight which is also used for drag racing but for Gatebil it served as a nice place to let the cars cruise and cool down a little before coming around the twisty bits on the other sections of the track.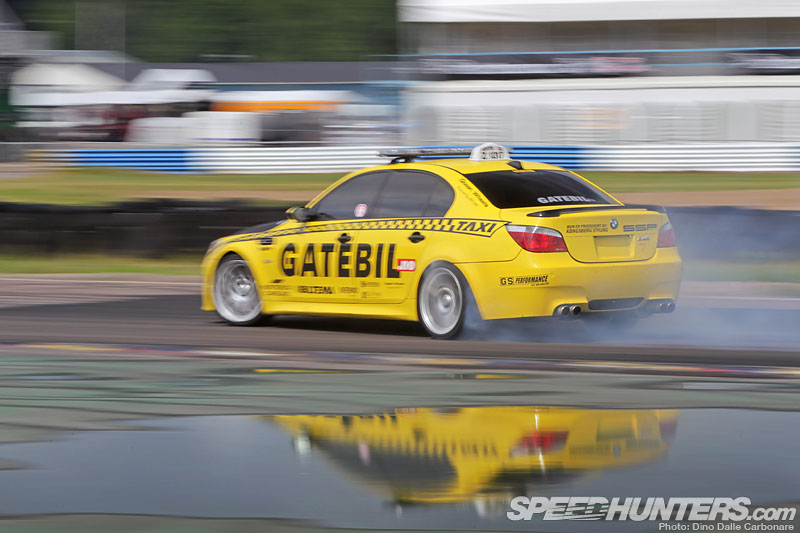 The Gatebil taxi in action!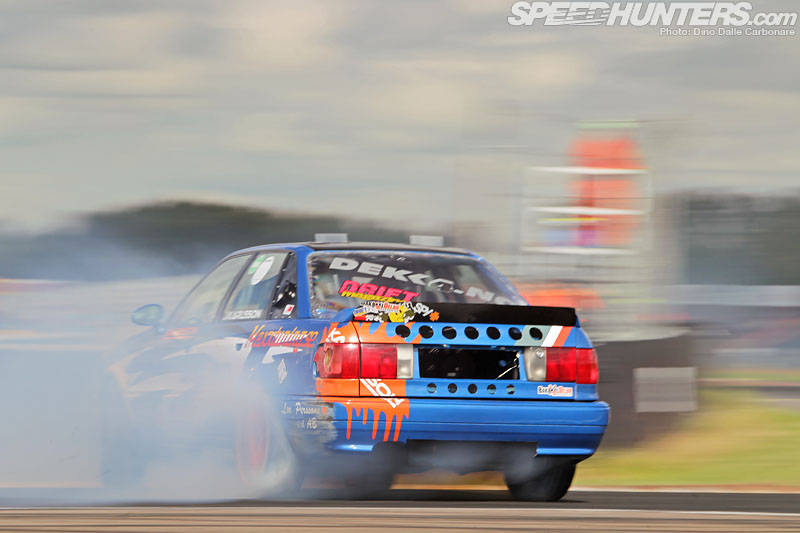 If you're wondering what makes Gatebil different from, say a Drift Matsuri in Ebisu Circuit, well I would first have to say the all-wheel drifters. There aren't many out there but when they're on track they sure make themselves noticed! The coolest thing about AWD slides is the brutal way in which the drift is initiated, starting with an almighty high-speed Scandinavian flick to break traction and use the car's momentum to get the tail out, and then it's simply a question of Hold Stumt!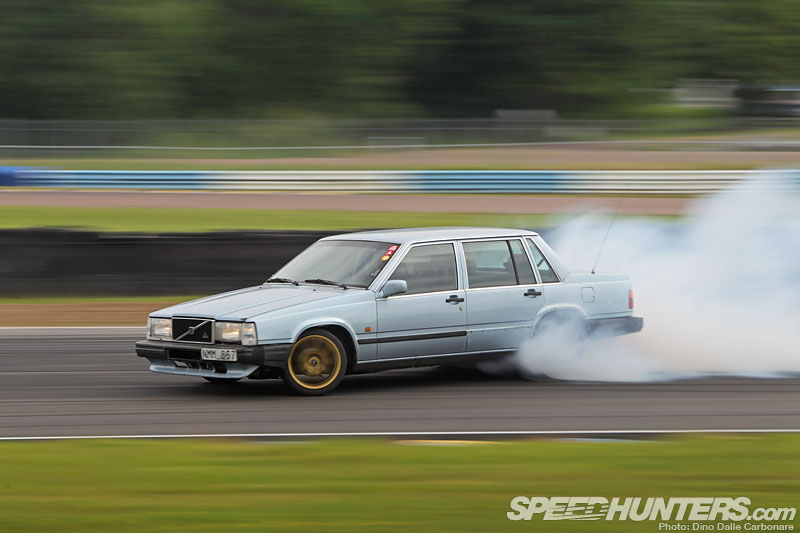 Then there are the Volvos. I mean, how cool is it to see one of these angular tanks doing…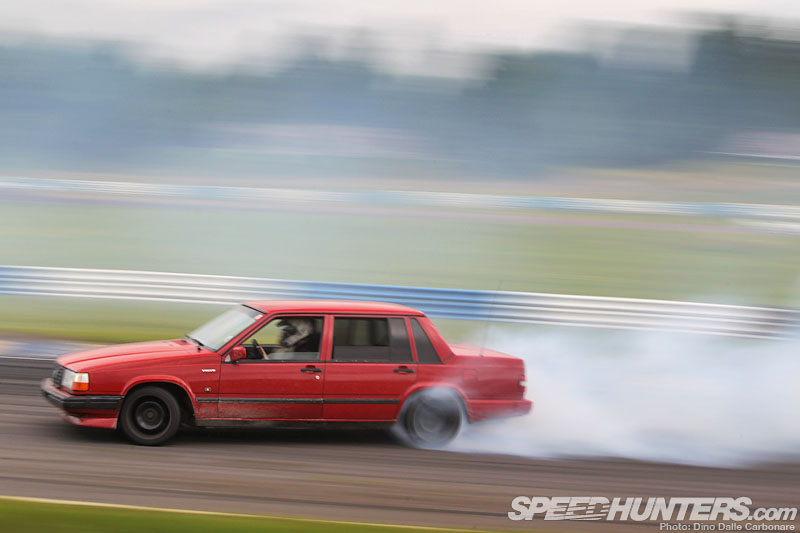 … this sort of thing?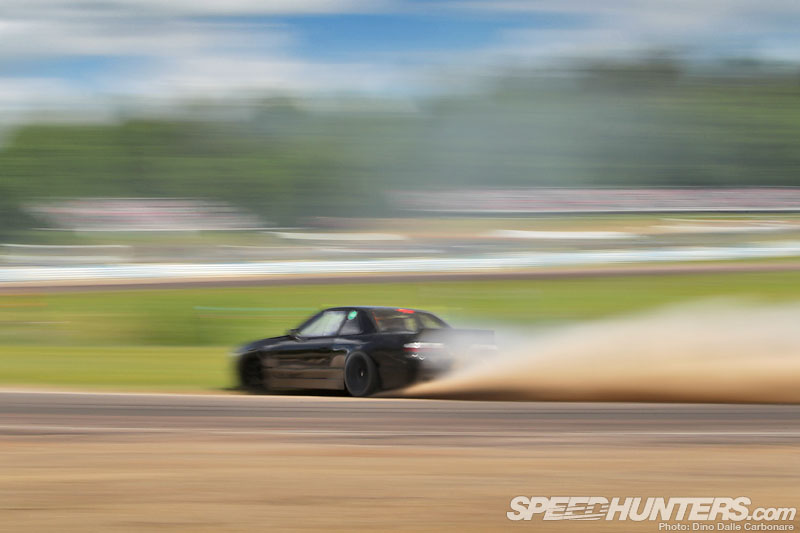 Pro drifters are like the cherry on the cake, they add a final touch of awesomeness to it all…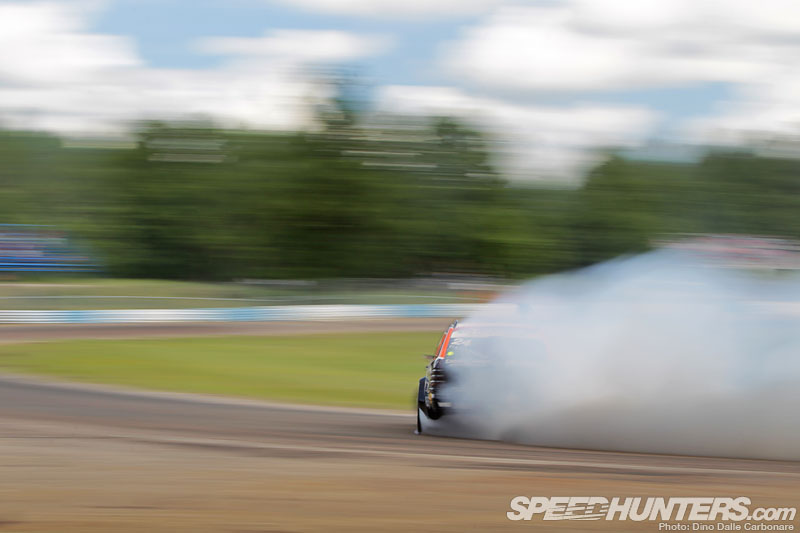 … and one car I was looking forward to seeing was the Finnish Black Smoke Racing Benz, a new build following the retirement of the old 300TD wagon we featured last year.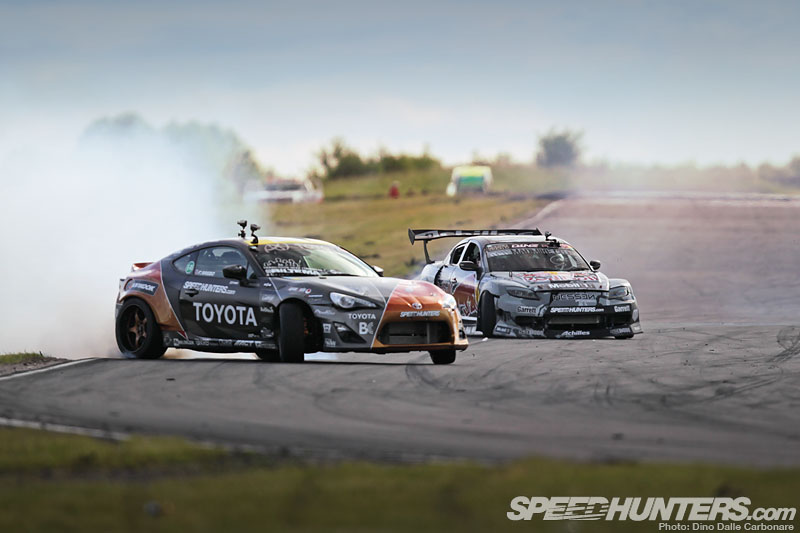 After having seen both Mike and Fredric in Australia for the Formula D Asia round in April, it was a pleasure to meet up with these two guys again all the way across the globe in Sweden.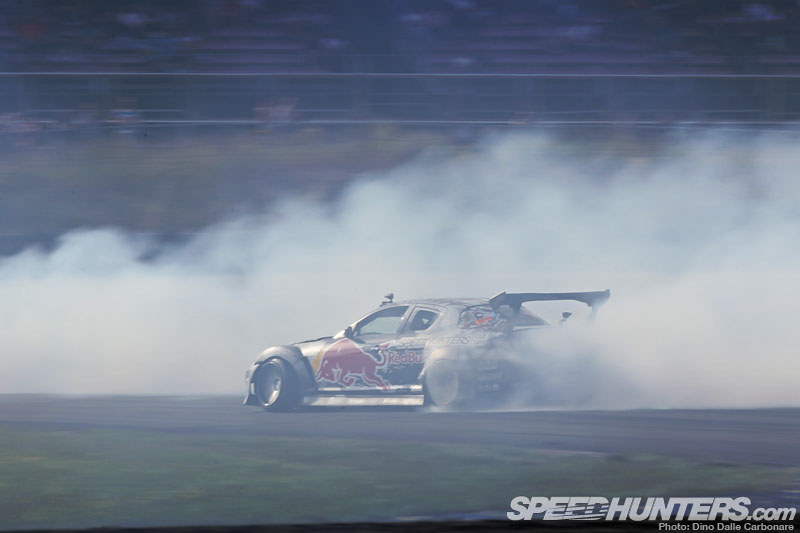 They ended up being a big part of the show, exhibiting not only their unique cars but their impressive skills.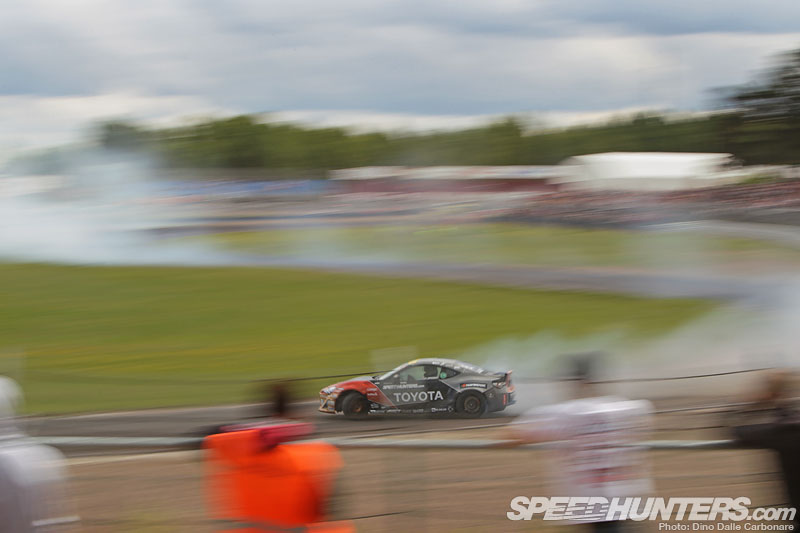 Freddie especially is like a superstar in this corner of the world…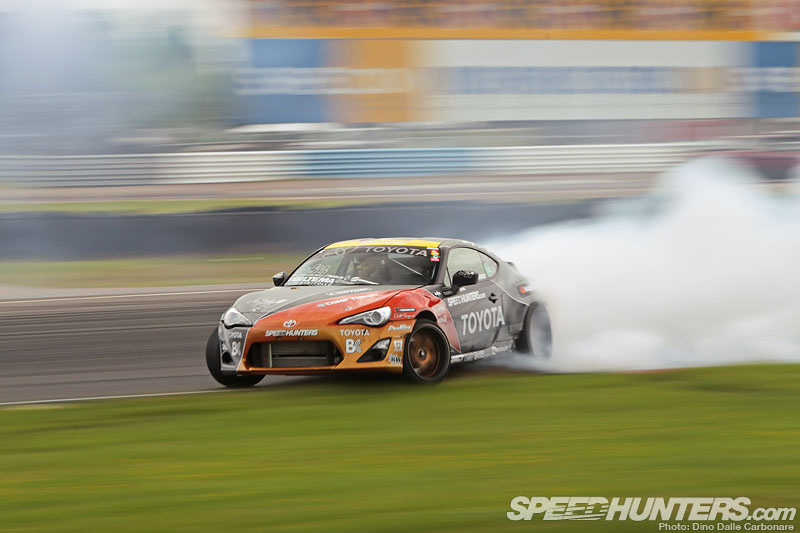 … and every time he was out on track…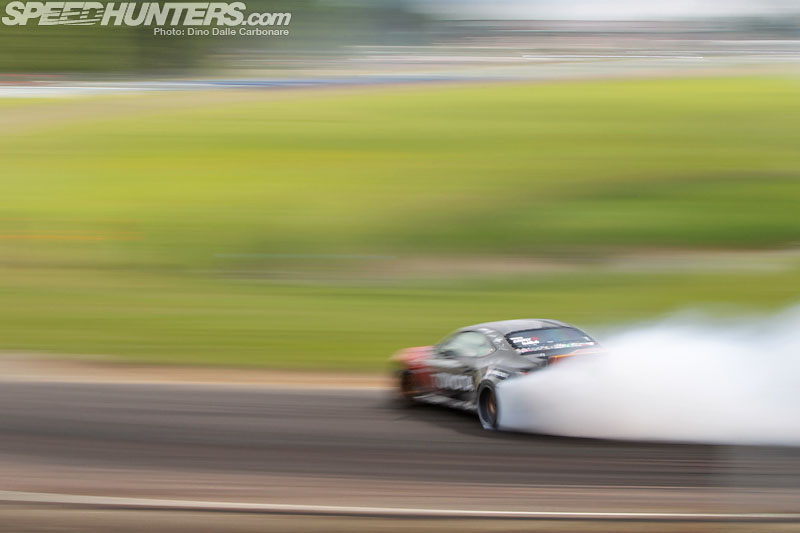 … the crowds went wild.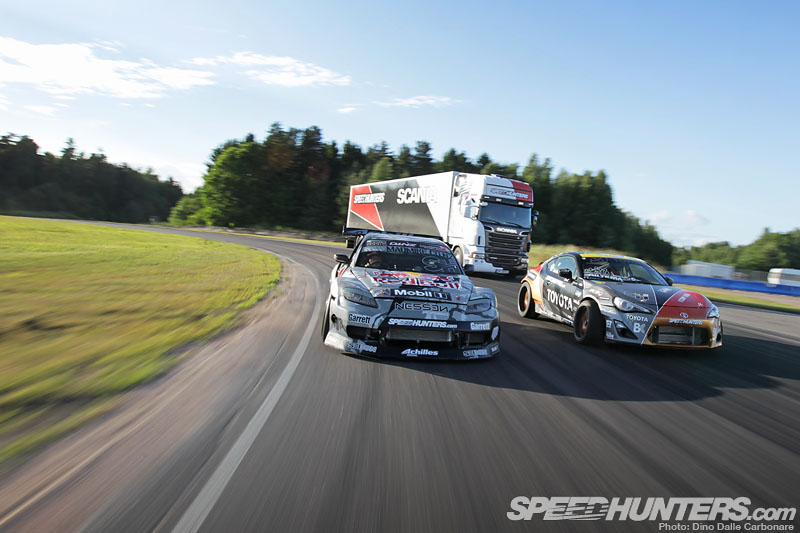 It was so cool to see the brand new Scania/Speedhunters rig that Fredric is using to haul his car and equipment around Europe.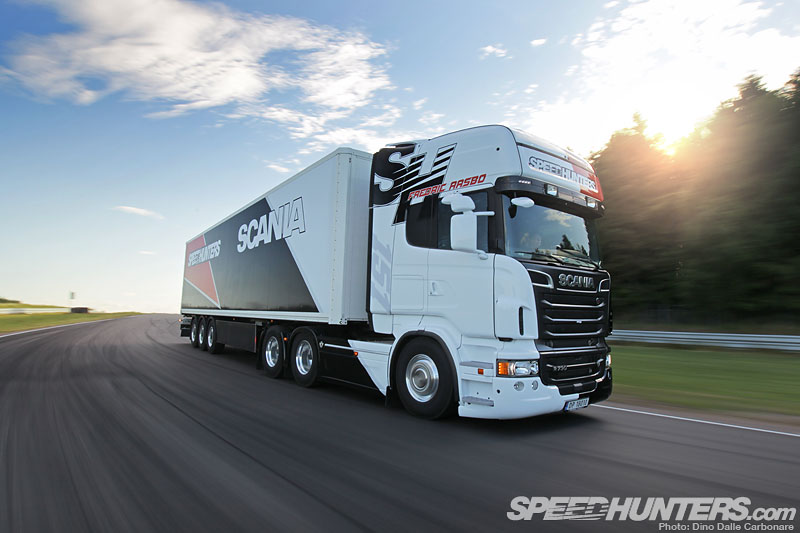 Never thought I'd shoot a big rig… but hey, there's a first time for everything!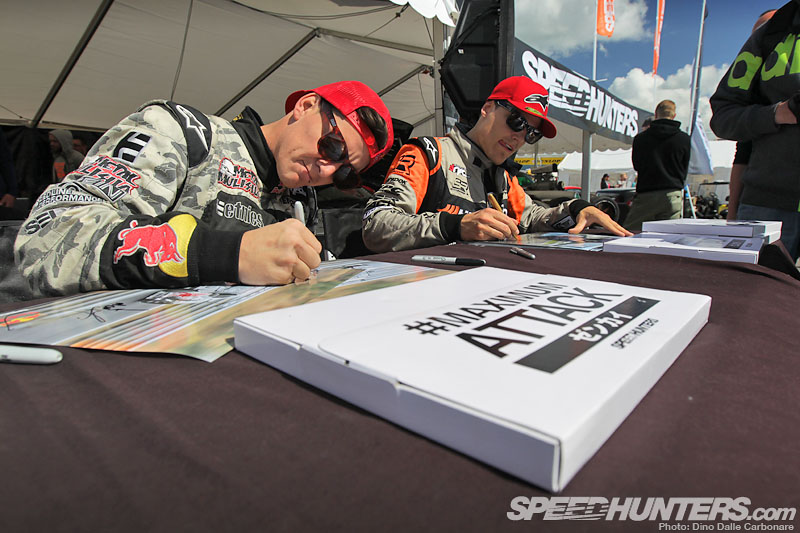 When they weren't driving they were signing autographs and #Maximum Attack books for their fans…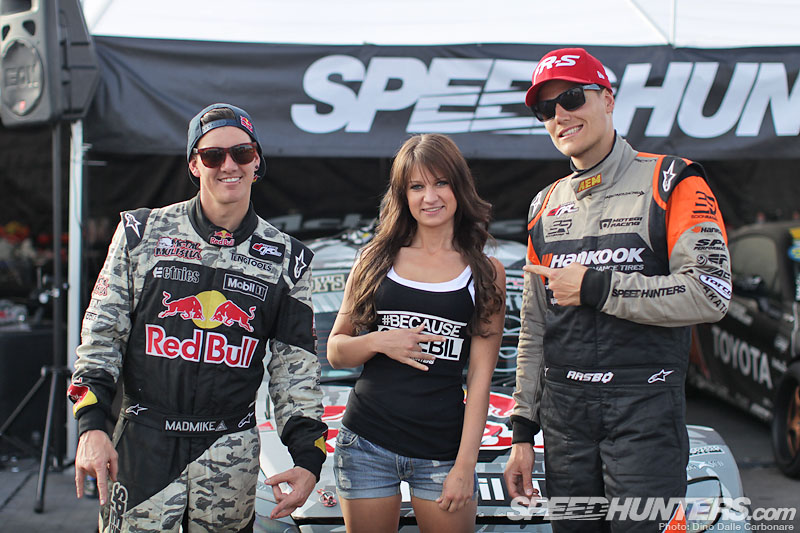 … or posing for pictures in front of the impressive Speedhunters stand that had been erected for the event. Hell we even won the best stand award, a testament to all the hard work that everyone put in over the weekend. As expected, Gatebil was quite the rollercoaster ride; so much to see, so much to learn and so many cool people to meet. If you're into cars you need to attend one of these events at some point; it's pure unadulterated car culture, in an inimitable Scandinavian way. Your next opportunity is in three weeks time at 'the big one' in Rudskogen, Norway – the Speedhunters team will be there to soak up the craziness so we hope to see you there!
Dino Dalle Carbonare
Instagram: speedhunters_dino