Japan's car culture is extremely rich and diverse and while we do spend a great deal of time covering the more grassroots side of things, there are a lot of other angles to Japan's car scene that we have yet to discover. I want to take some time to concentrate on the very polar opposite of say a back street tuning shop, a place that since the mid-seventies has been synonymous with Japan's rich racing history. Welcome to Dome.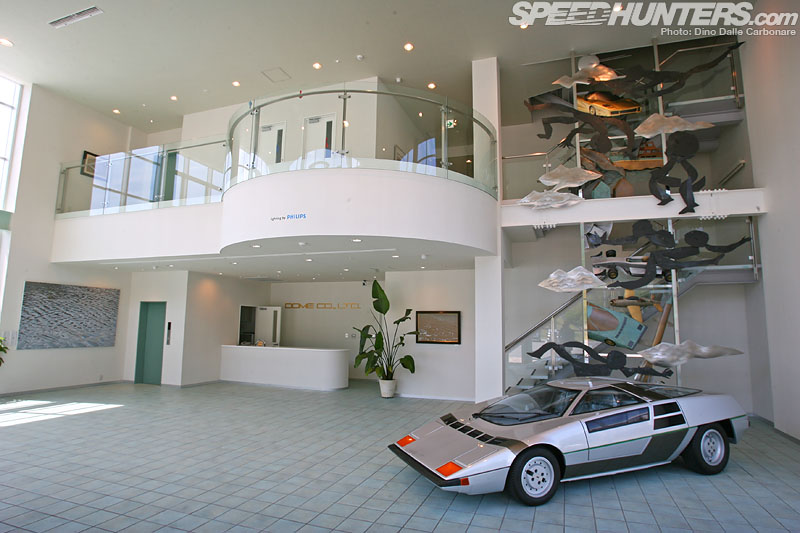 Located deep in the Shiga countryside, Dome – which means 'a child's dream'  in Japanese – has been at the cutting edge of race car engineering, composites R&D and production and aerodynamics. It's a company built on true passion, from the vision of its founder Minoru Hayashi, who in 1965 created his first race car: a rebodied Honda S600 which he called the Karasu, or crow due to its shape. Back then Japanese motorsports was still in its infancy and due to a lack of interest he was unable to make a go of it. His big break didn't come until ten years later when he set up the Dome Project…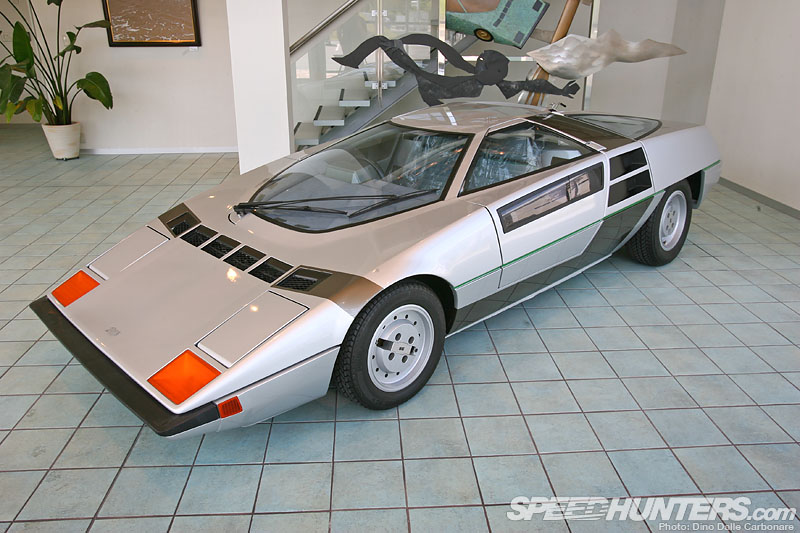 … creating his very first car, the Dome Zero. The very first car is in the foyer of Dome's offices and it's quite an impressive machine, perfectly illustrating the forward thinking ideas that Hayashi-san had. This futuristic car quickly got noticed after being shown at the Geneva show in 1978. Hayashi-san attempted to homologate the car in Japan but was met with much bureaucracy so decided to come up with the P2 version of the Zero and market it around the world. His real aspirations were in racing however and soon moved to creating the RL80 to participate in Le Mans in 1981. Despite not finishing the race he didn't give up and continued to participate, over the years successfully collaborating with different partners and manufacturers. As they say, the rest is history and over the last two decades Dome has dominated in racing series like Formula 3000, Formula Nippon, JTCC, JGTC and Super GT not to mention Le Mans.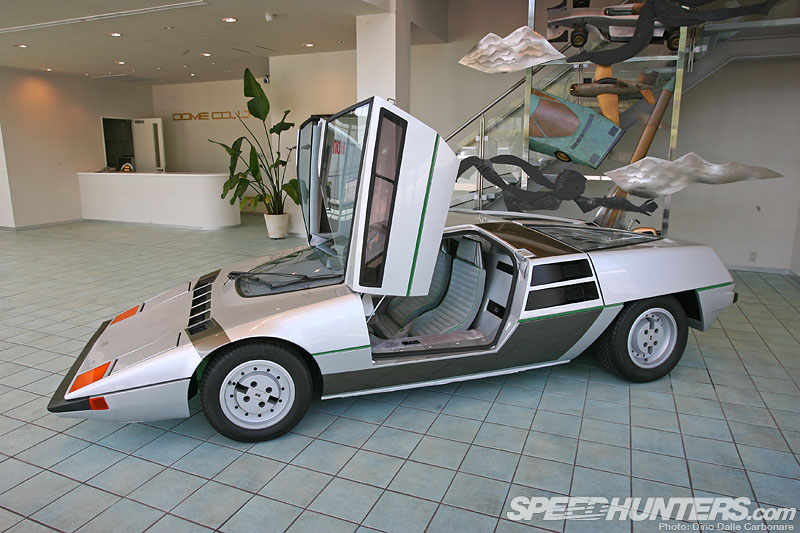 So you can see why visiting the place where some of Japan's most successful race cars are designed, built and maintained was high up on the must-do list. After taking a closer look at the Zero…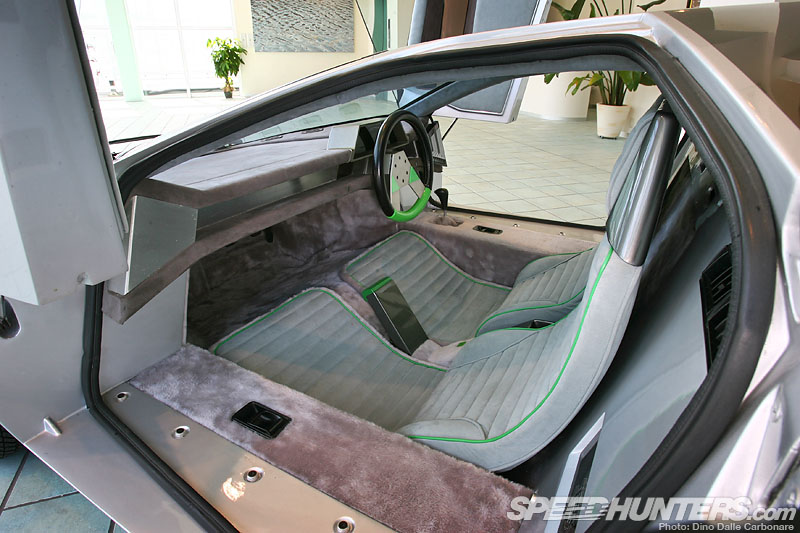 … and admiring its simplicity and impossibly seventies design…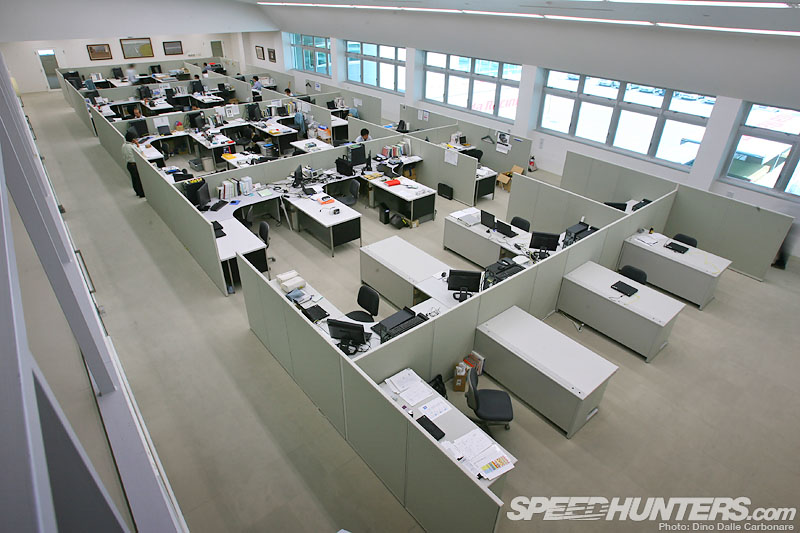 … I was brought inside to the main office area. This is where engineers and aerodynamicists work on Dome's race cars, or commissioned projects from a variety of other industries. With composites continuously becoming more widespread, Dome has the potential to cater to any sort of project, be it automotive or not.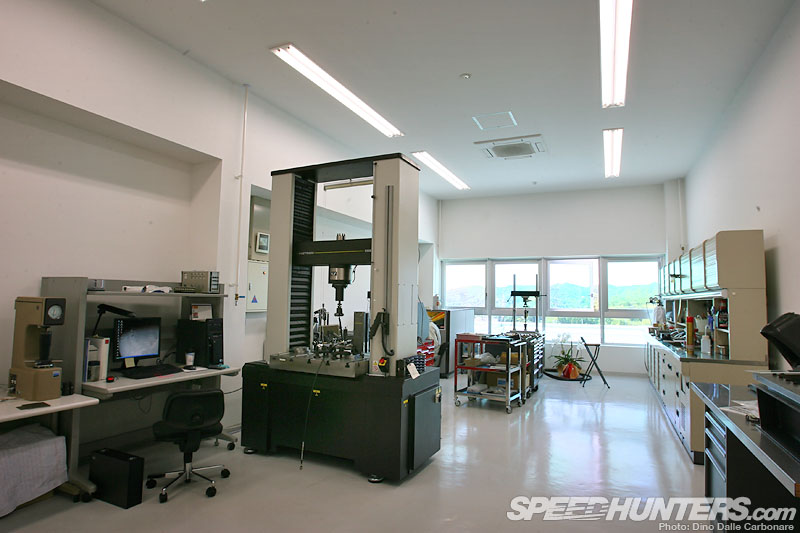 Lots of testing is done on crucial stressed components of a race car and this is one of the rooms where such tests are conducted. State of the art machinery accurately measures the interaction of forces…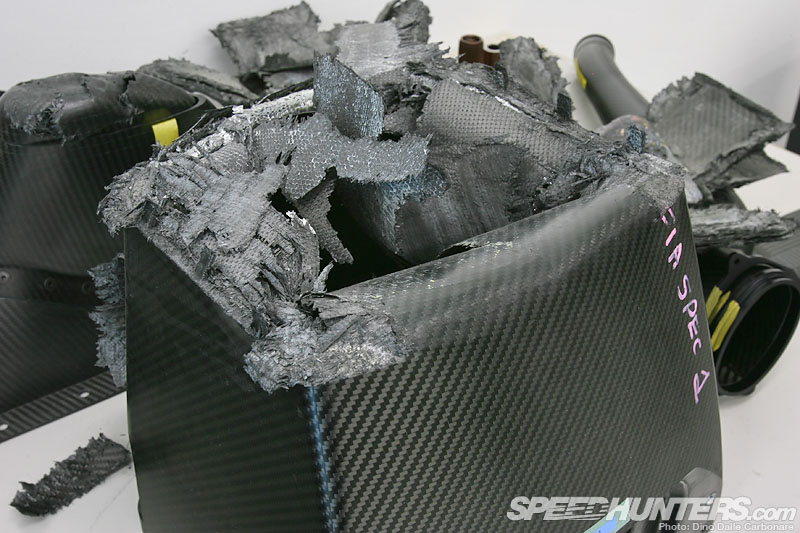 … with carbon fiber structures. Depending on the results…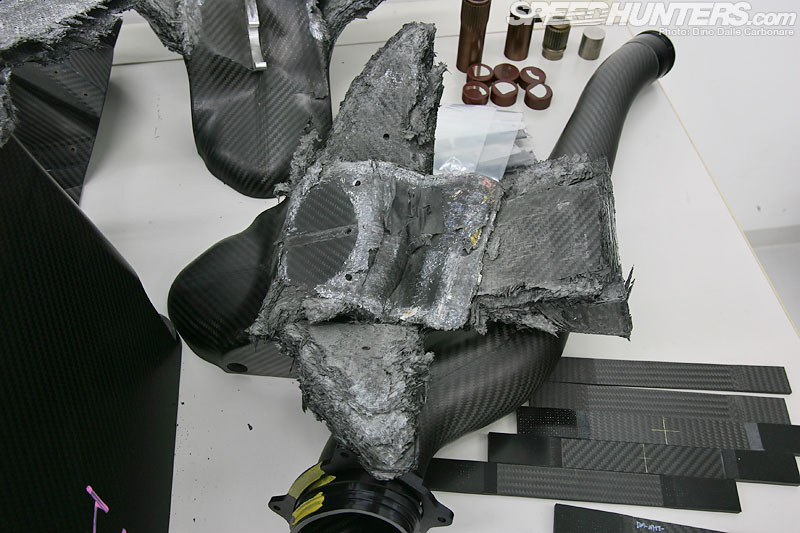 … Dome can learn whether there is a need to improve the materials, the constructions or if what they have made is well within safety parameters.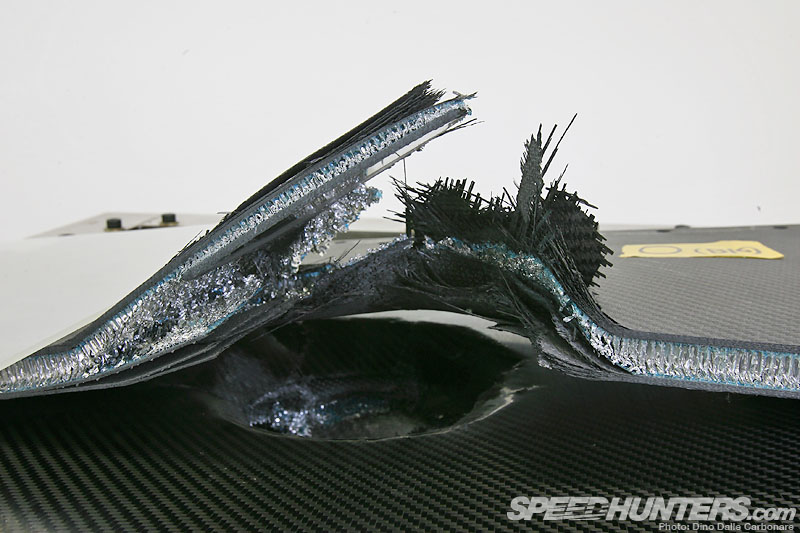 Here is a typical flat section of carbon fiber that would make up parts like a front or rear diffuser. You can see the various layers of fabric sandwich a lightweight aluminum honeycomb structure…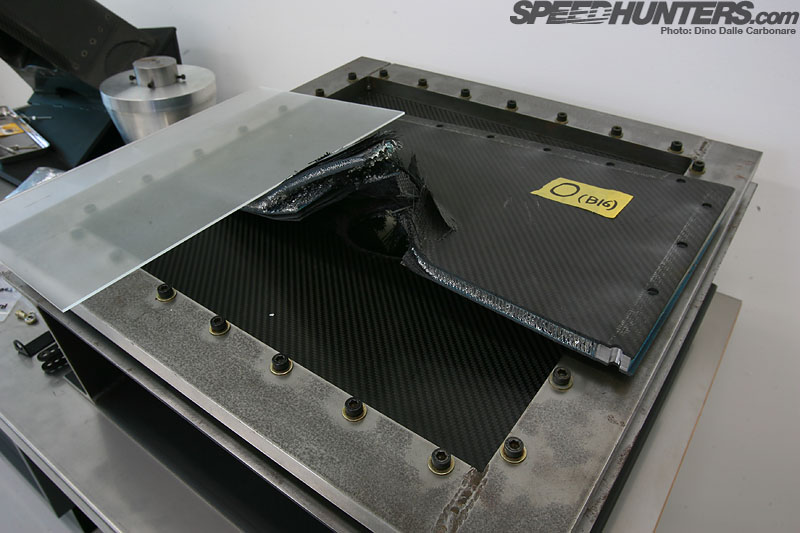 … and how it can all come apart when stressed above its breaking point. R&D of this sort is very important for Dome to continue to push its composites technology, improving it and coming up with different techniques for different areas of a race car.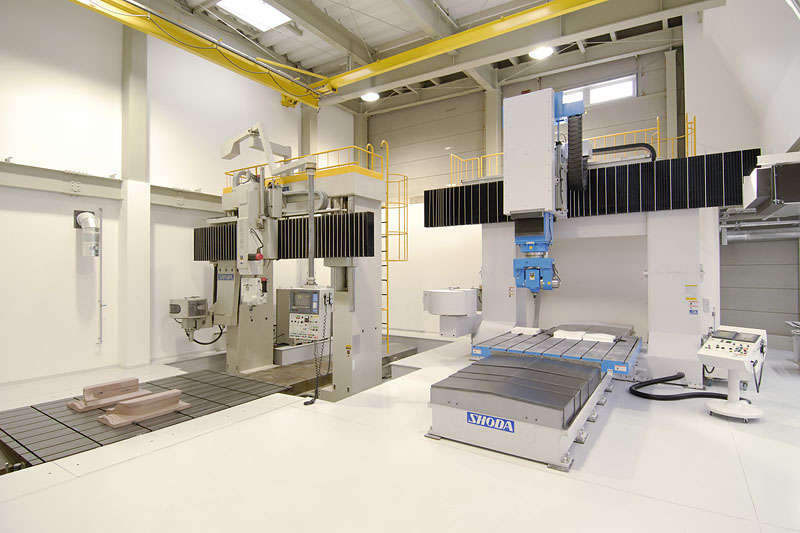 Since everything is built in-house, there are all sorts of complex equipment, from milling machines used to create the moulds onto which the various layers of pre-preg fibers will be laid onto…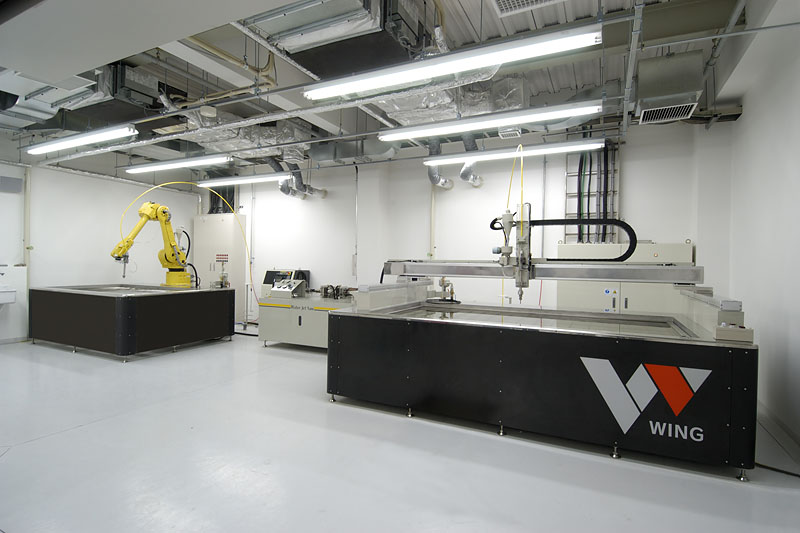 … to water jet cutting machines that can take on all sorts of cutting jobs.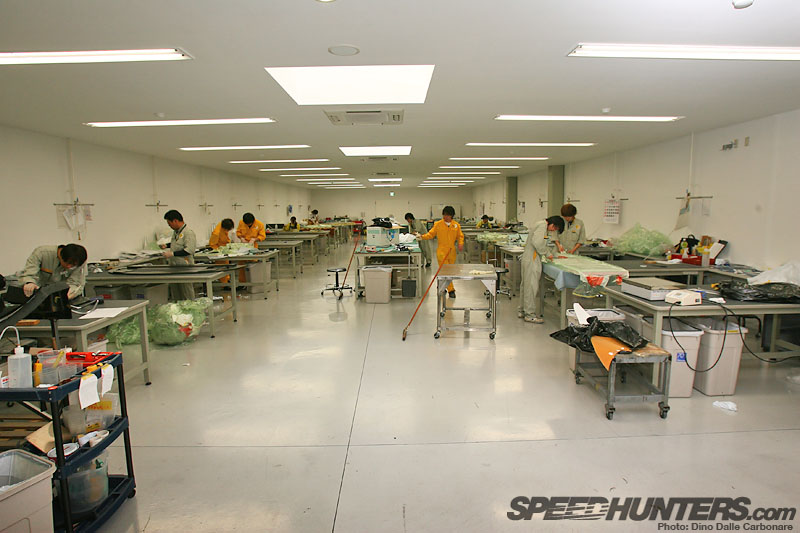 While CAD and machining makes up a great deal of the production of any carbon fiber part, it's actually painstaking manual labour that at the end of the day guarantees the true quality of the finished part.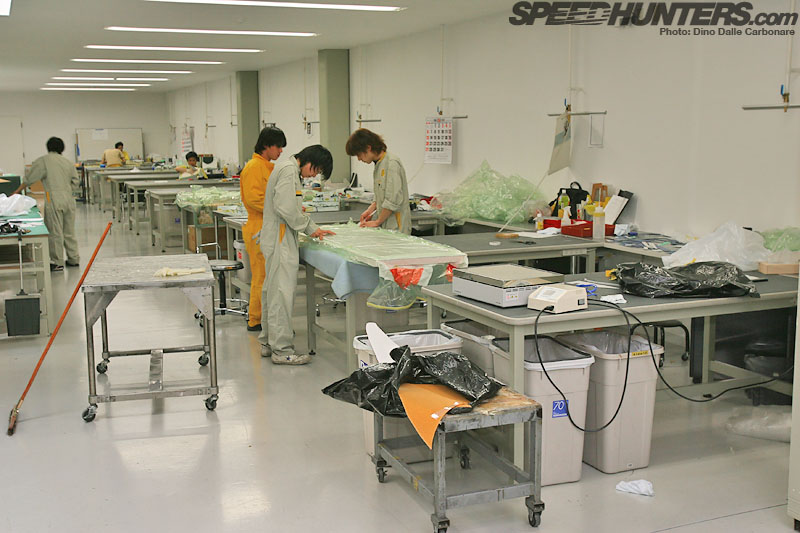 Once carefully laid on top of each other, in a variety of layers and angles as well as actual fiber types, it's all vacuum-sealed into special plastic bags.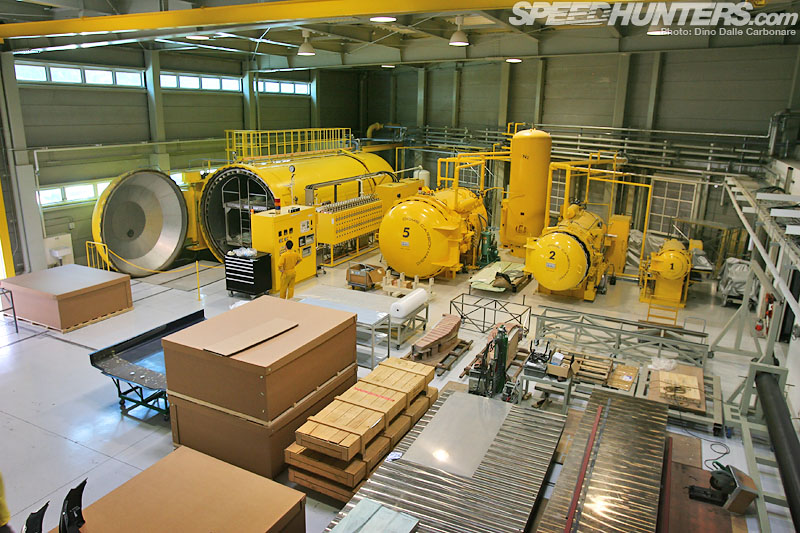 This will all help the resins to react with each other and harden while the parts are pressure baked in one of the five autoclaves that Dome owns. As you can see there are various sizes for different parts, so while smaller bits may fit into the three smaller ones…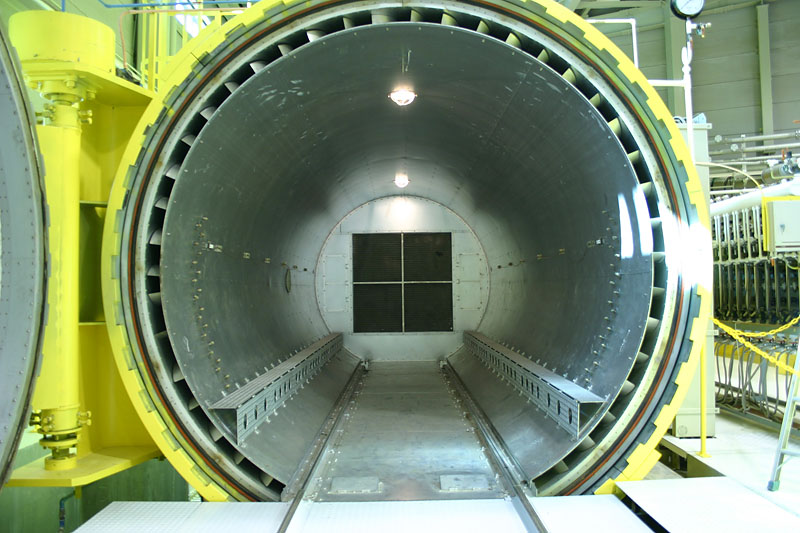 … chassis and large body parts are all placed inside number 4. If you are wondering why there is no number 3 in the picture above…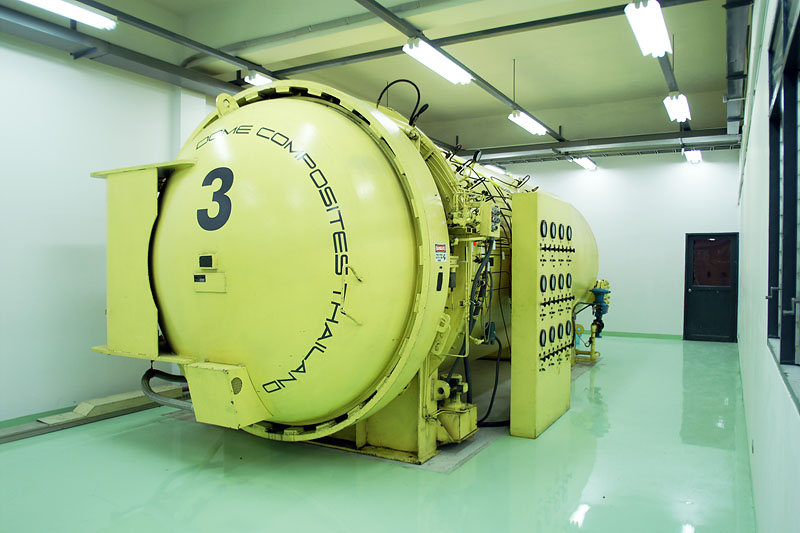 … that's because its been sent over to Thailand…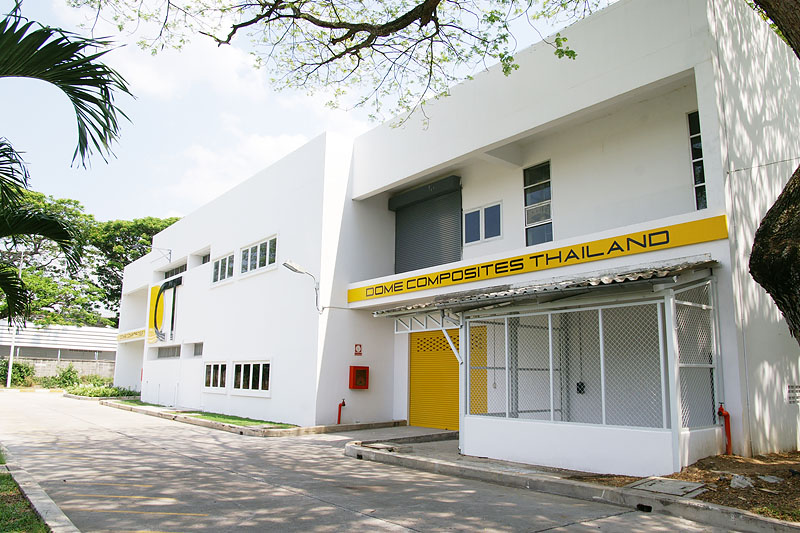 … at Dome Composites Thailand which was opened back in 2004.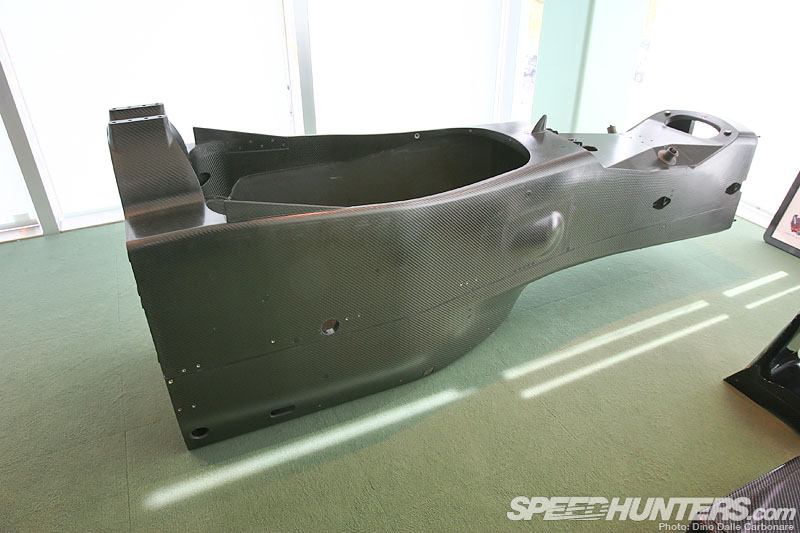 After being shown part of the process, most of it steps that I wasn't allowed to photograph, it was on to check out to what the finished carbon parts all look like. So anywhere from Formula Nippon single seater chassis…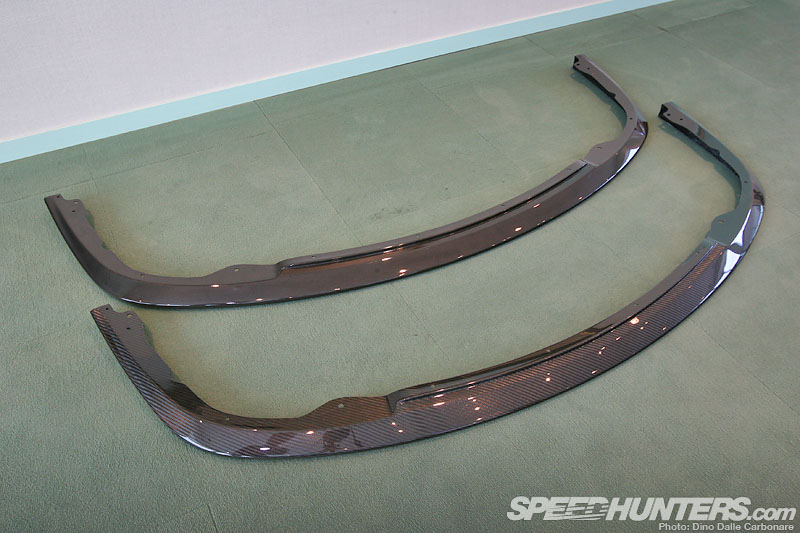 … all the way to glossy aftermarket tuner parts (can you guess what car this lip spoiler is for?), the quality is beyond impressive.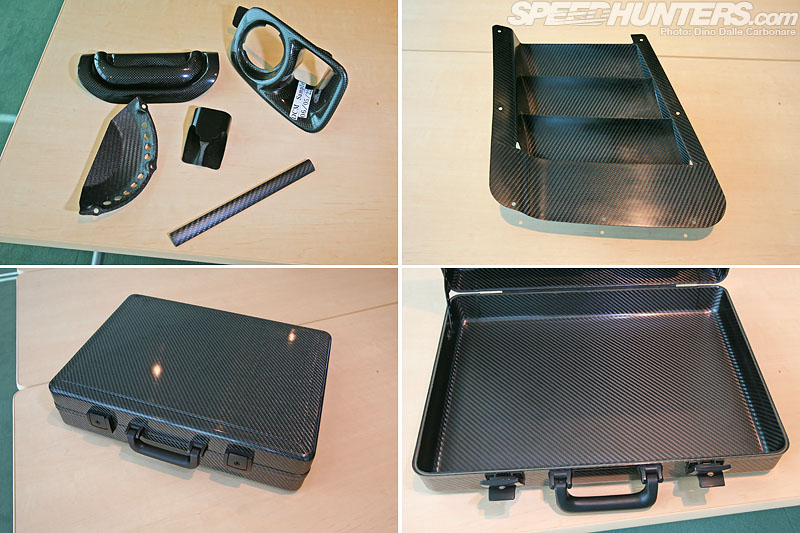 This state of the art construction can of course be applied to all sorts of interesting things, from dress up bits and pieces to suitcases that weigh next to nothing!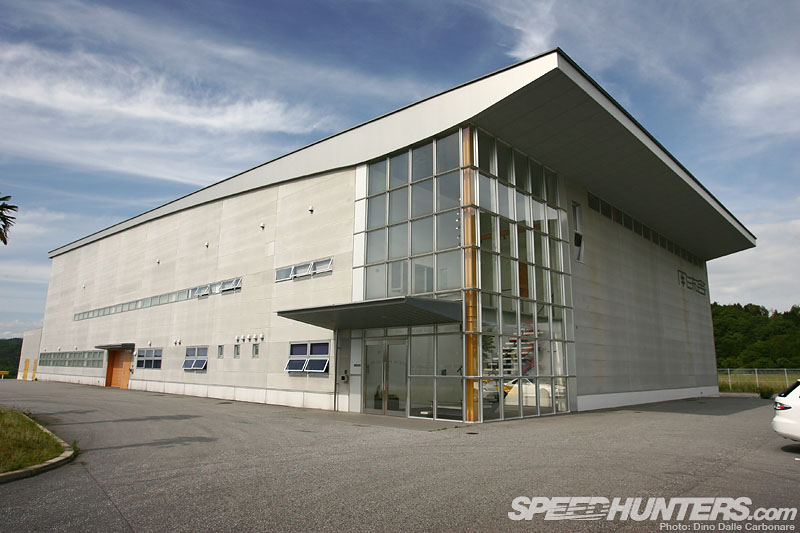 Back in 2000 Dome took the rather big step of constructing their very own 50% scale wind tunnel, opening up all sorts of advanced aerodynamic R&D for its customers.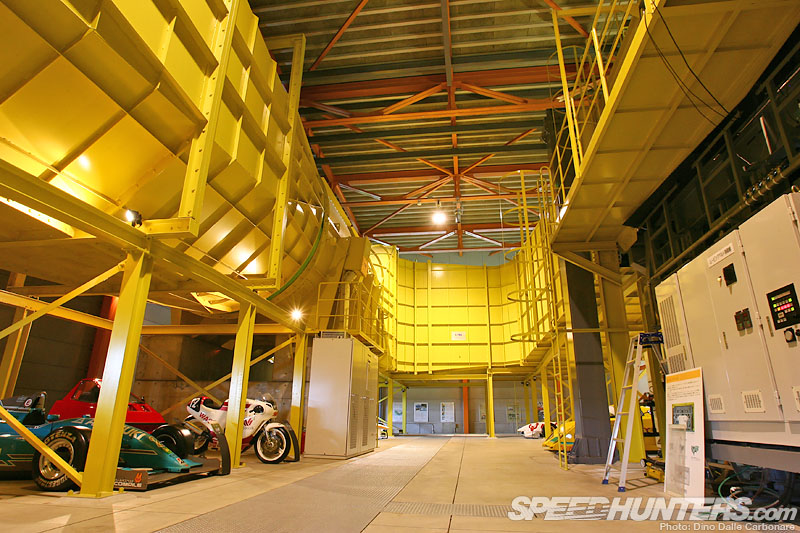 It's a pretty imposing structure beautifully contained in a concrete building which doubles up as the company's own museum!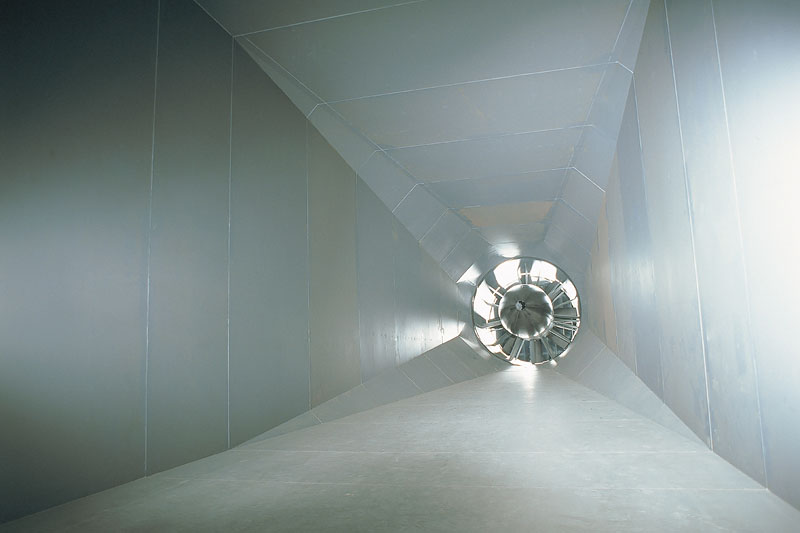 Since a secret project was being worked on at the time of my visit, Dome were kind enough to hand me some of their own images…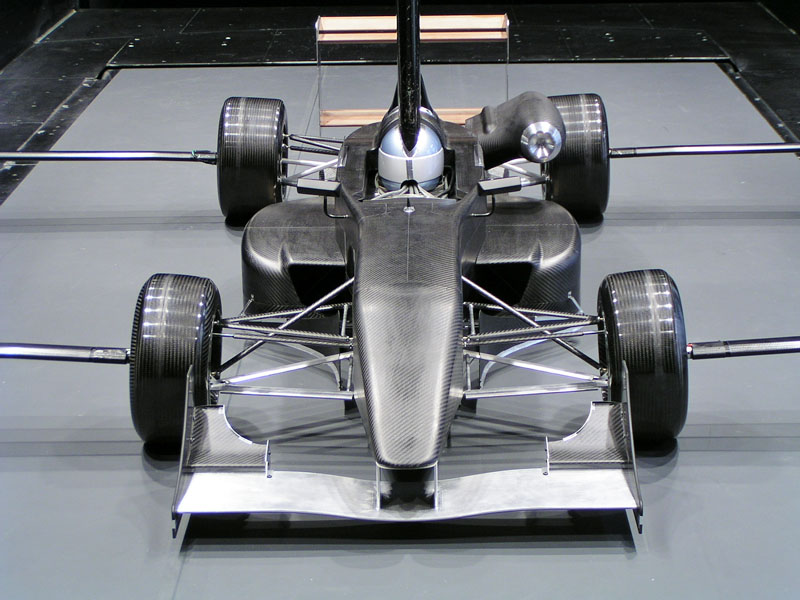 … showing the 1/2 scale models that they construct in carbon fiber…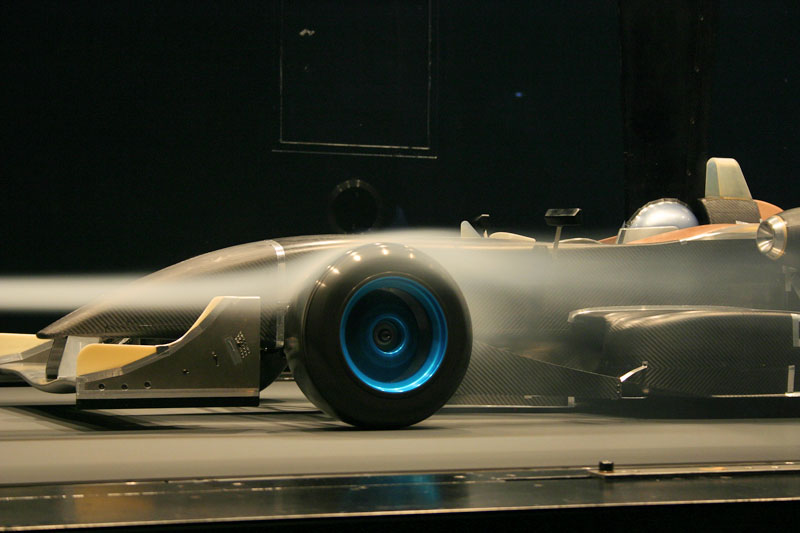 … to allow them to test various designs, spoiler configurations and so on, just like what is being done here…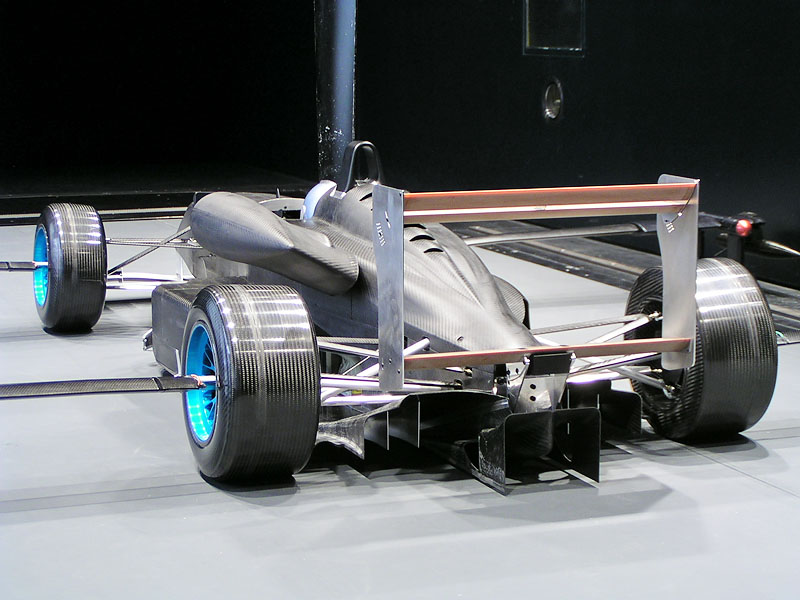 … on this Formula car. This is the same moving belt and wind tunnel that Dome's most successful and better known designs have been refined on; cars like the JGTC/Super GT Arta NSX and Takata NSX. Now Dome builds and develops the HSV-010 for Honda Racing (keen-eyed readers may have spotted the Honda transporters in the opening image)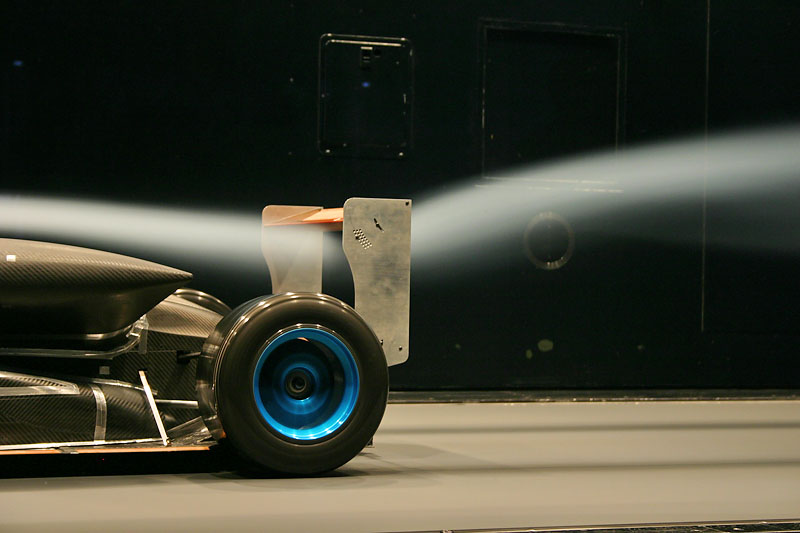 If you have read through the interview we did with Andrew Brilliant…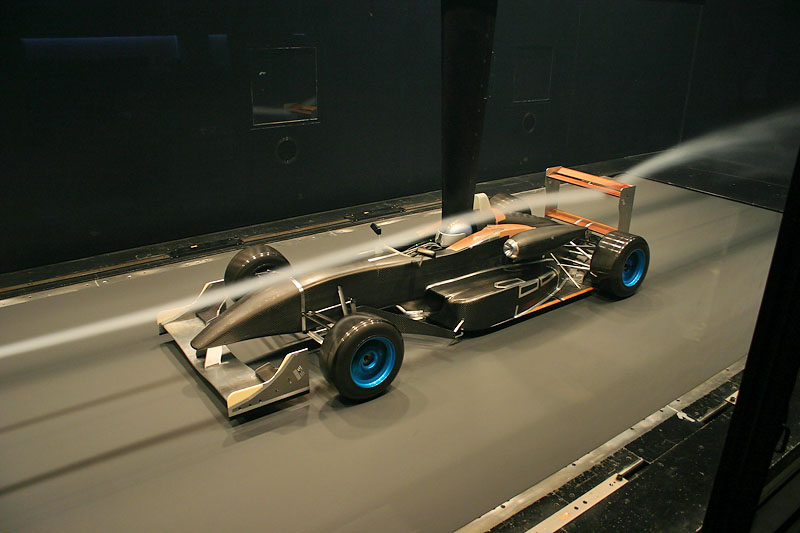 … you will know just how crucial aerodynamics are in motorsports as well as the grassroots time attack scene and of course regular production cars.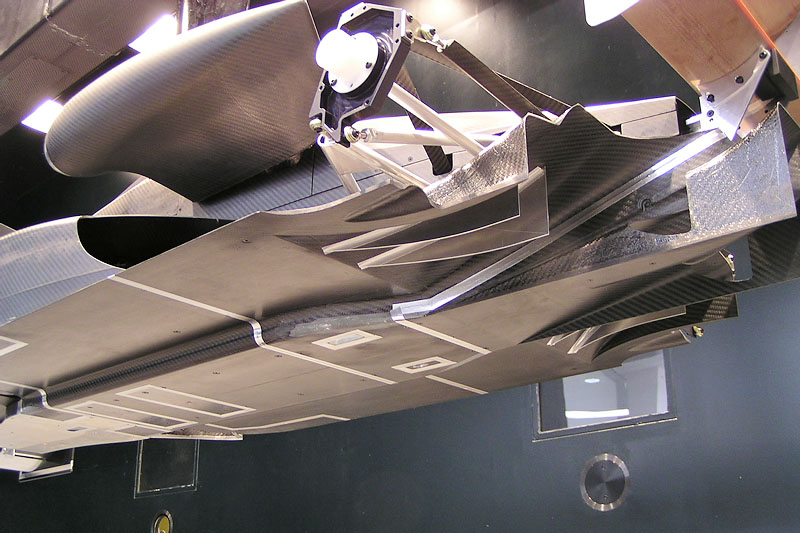 Making cars that can penetrate through the air more efficiently and use that air to their advantage is the secret to taking the motor car well into the future.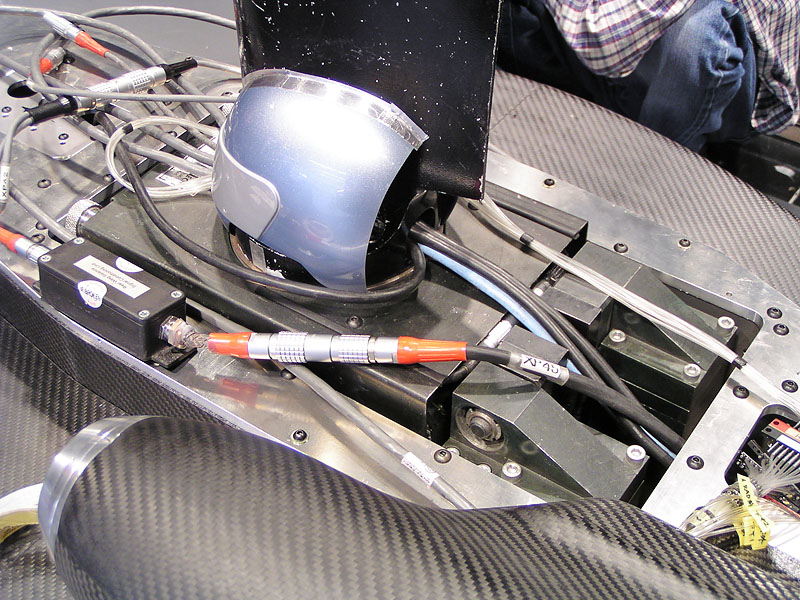 Just take a look at just how many sensors are laid out across one of these models! It's all about data acquisition and knowing how to interpret all those numbers.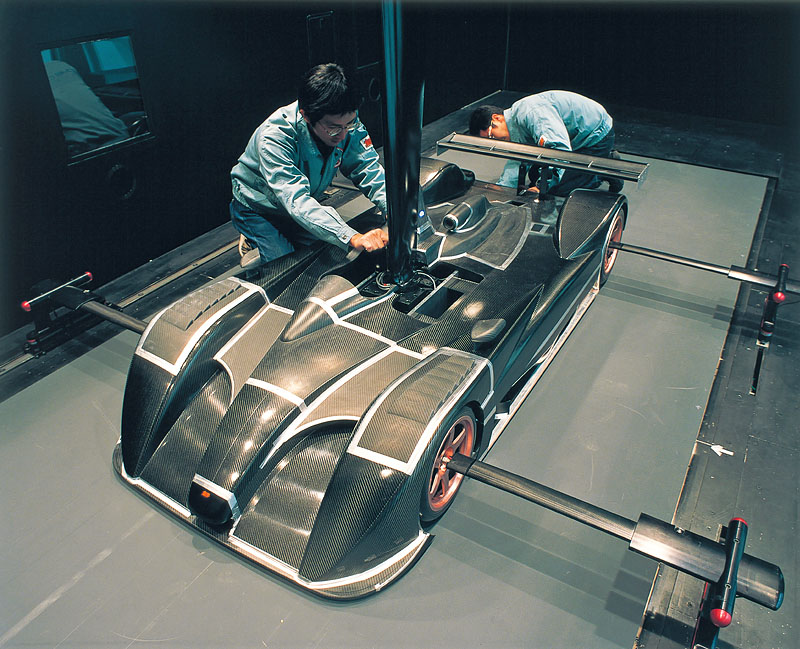 Dome also rents out its facility to manufacturers and race teams that might want to fine-tune their designs, be it for racing or for production cars.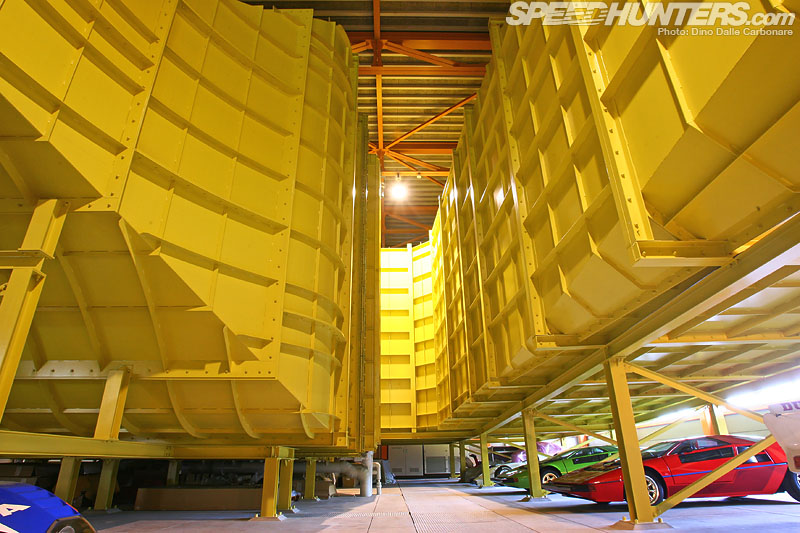 But as cool and as mind boggling as all of this is, it was actually the little collection of Dome cars that I really wanted to go and see before my time at the facility was up.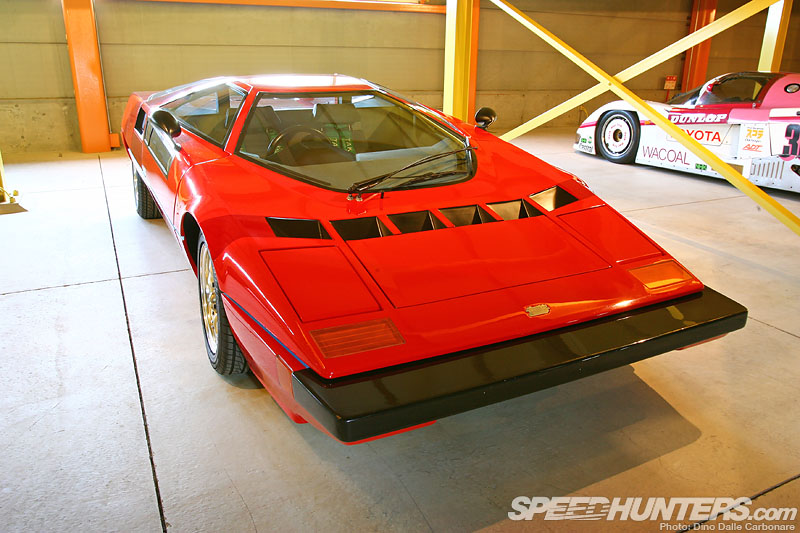 Earlier I mentioned that the Dome Zero was further developed into the Zero P2 to be sold in the US. The latter car had a more refined design with massive US-style front and rear bumpers as well as differently finished air outlets and intakes.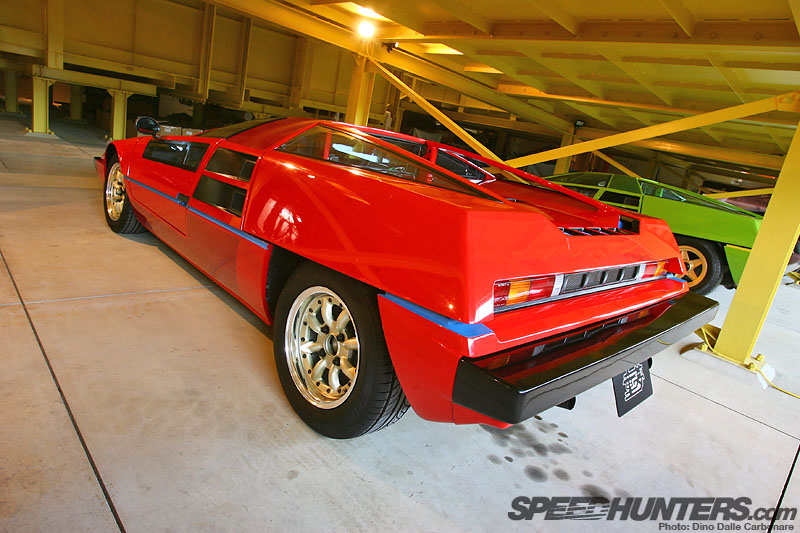 The P2 hit the scales at just 920 kg and was powered by a mid-mounted Nissan L28 straight six motor, developing around 145hp. It may not sound like much but it was very comparable to the power-to-weight ratio of a 911 of the same era.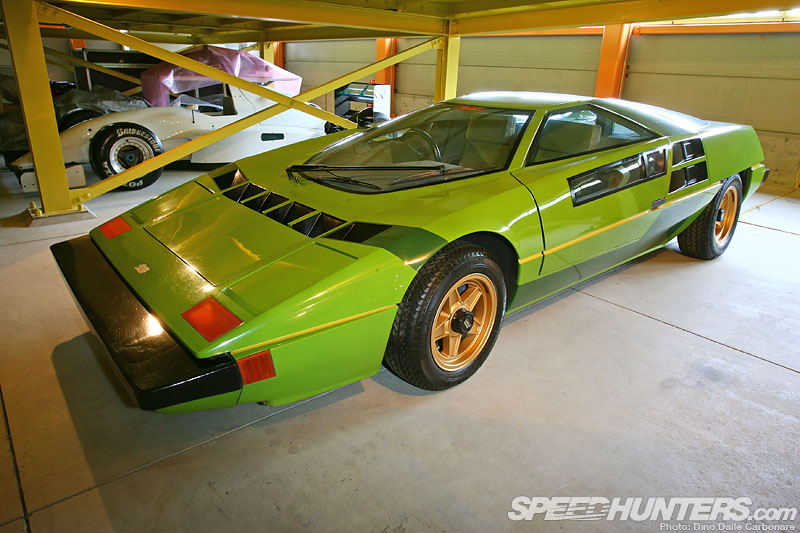 How about a green one?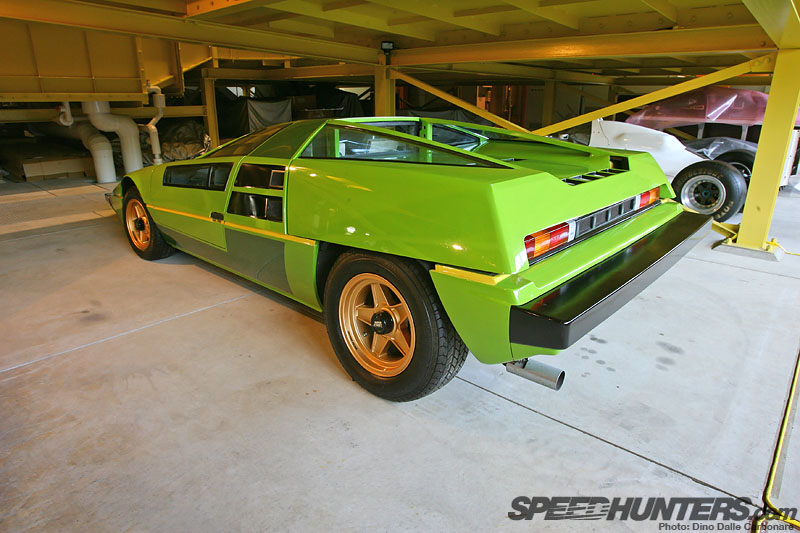 Every time I look at this car it both reminds me of Gandini's original Countach design as well as the Lancia Stratos on some of the details. It all makes for one of the rarest JDM classics of all time!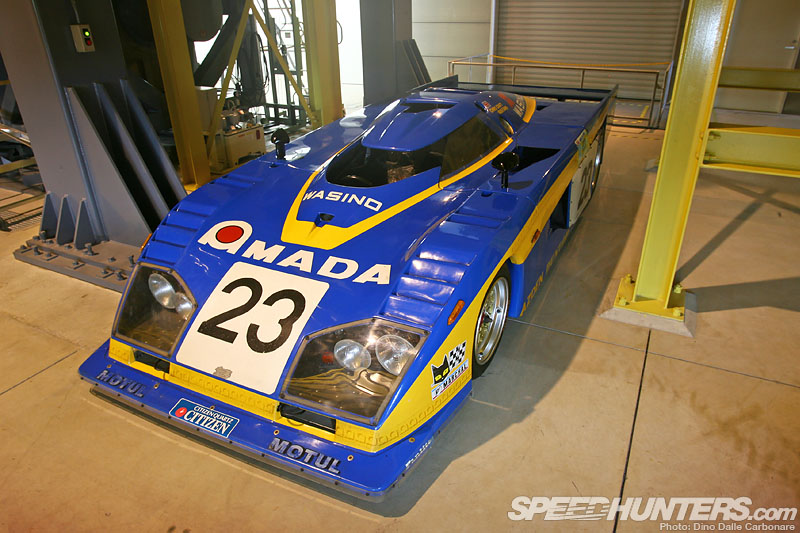 This is the car that Dome went to Le Mans in back in 1981: the second of  the Zero racing versions, the Zero RL-81.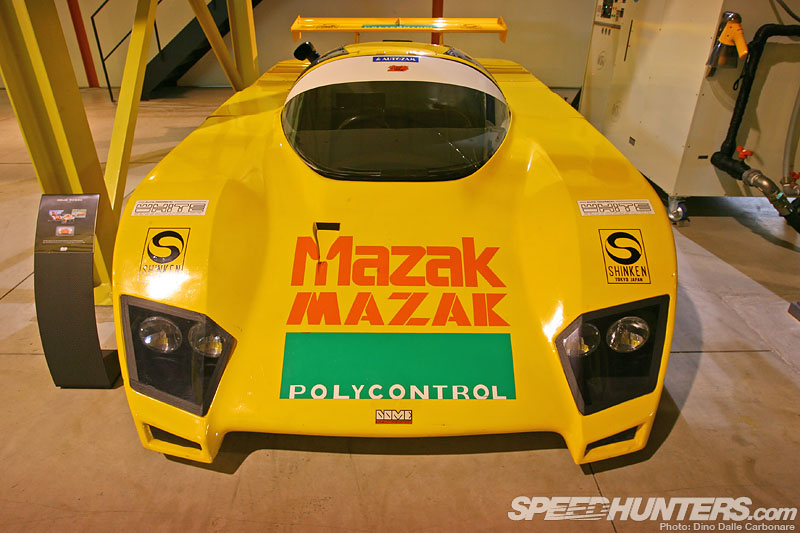 Development for Le Mans continued and by 1983 they had come up with this car…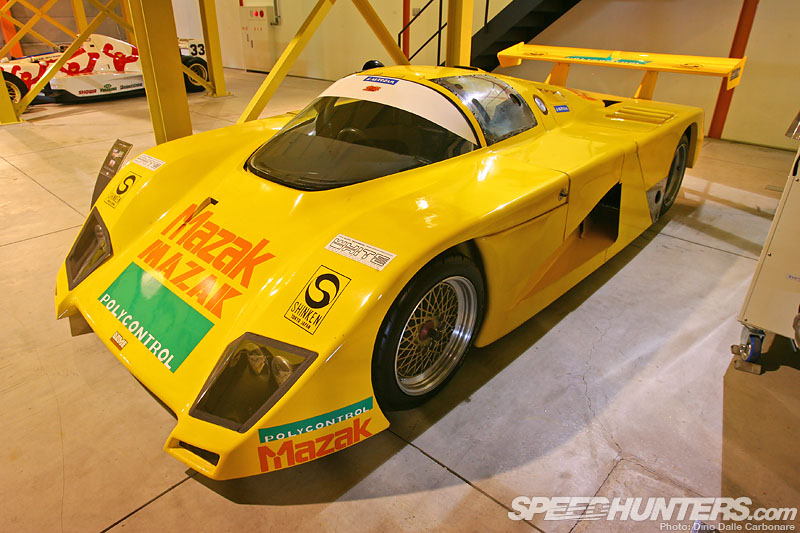 … the RC-83 which also participated in the Japanese endurance series under the Autobacs team.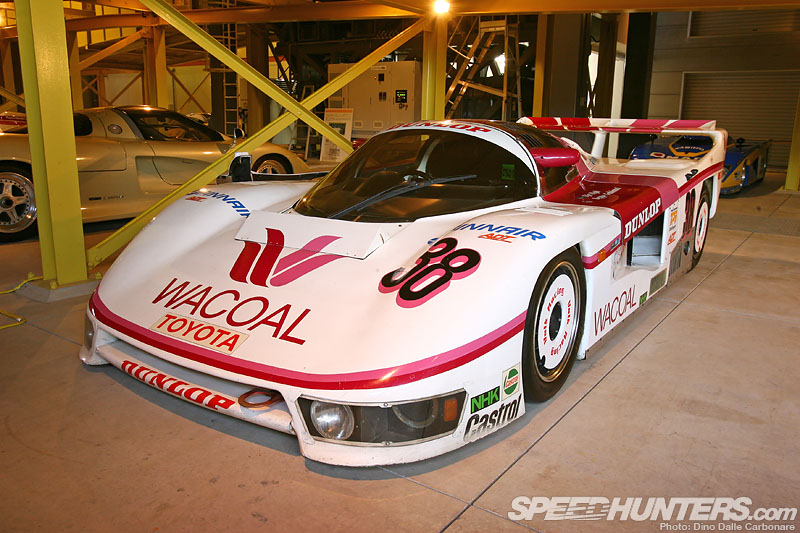 This 85C built for Toyota was used by six teams in the Japanese GP and was run at Le Mans in 1985 by both Dome and Tom's.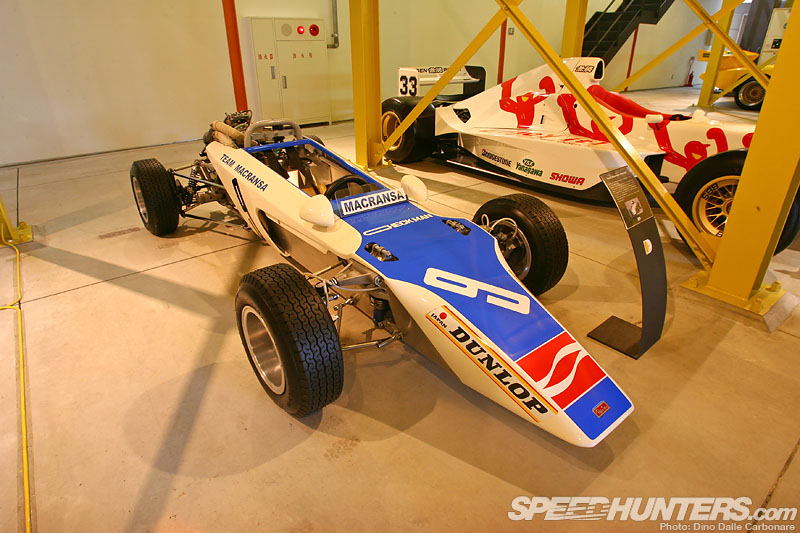 Dome's history in single seaters started way back in the sixties, Hayashi-san refining his designs until he came up with the Panic Formula Junior racer in 1971, a more affordable way for people to get into racing. Power came from a Mugen-tuned Honda motor.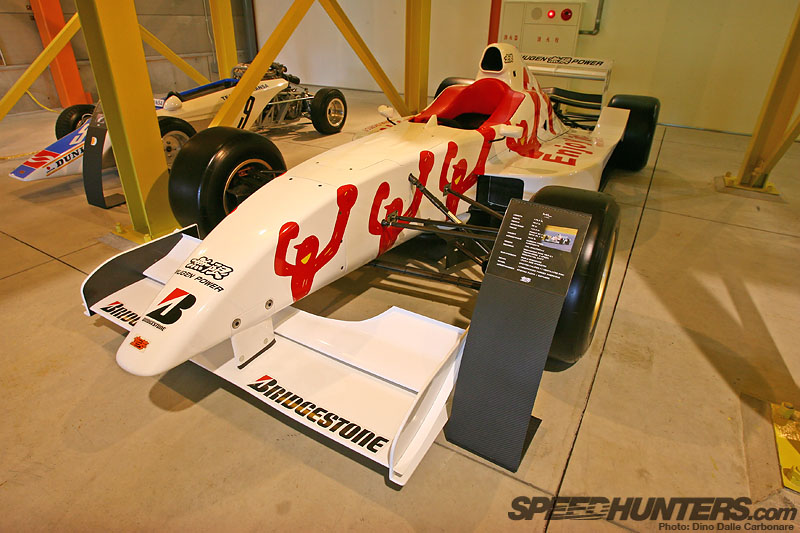 Dome's relationship with Honda has always been a very strong one and back in 1998 Dome was commissioned to create a single seater oval racer for Honda: the ML. It formed the basis for Honda's IRL racers.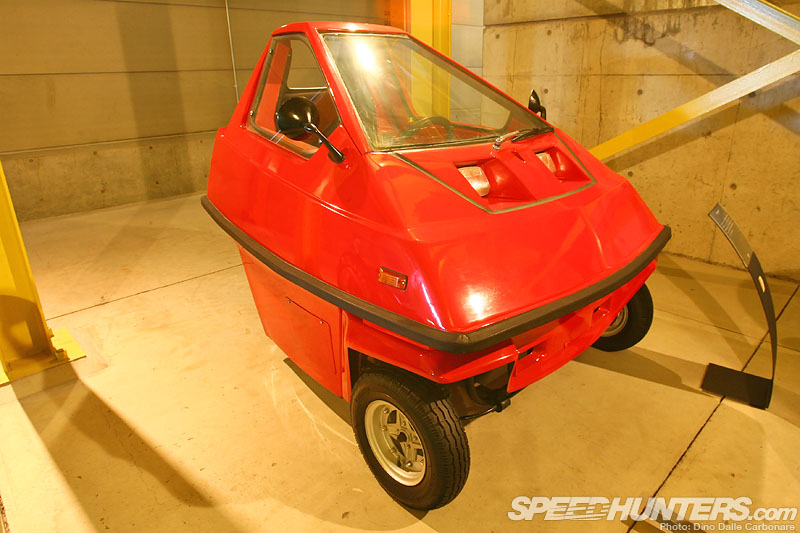 Wacky designs were of course made over the years too, like this three-wheeler personal transportation module!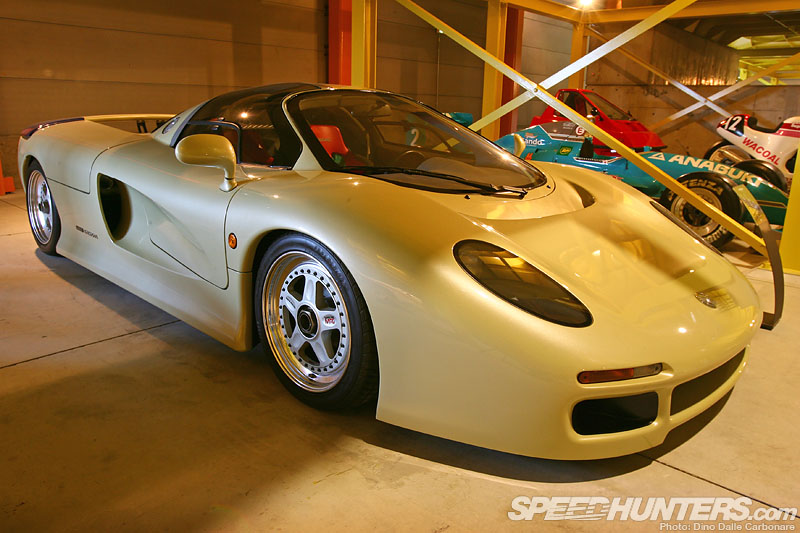 I'll wrap up this tour with one image of the Caspita prototype, an F1 flat-12 powered supercar built in 1989 for Jiotto, a Japanese company that never actually ended producing the car. I hope you've enjoyed this quick tour of Dome; at least it should help give a better idea of the history and sheer capabilities of the Japanese when it comes to race car development and design. All I have to do now is beg them to allow me to shoot the Super GT Honda HSV-010!!
Dino Dalle Caronare
Instagram: speedhunters_dino
Other car builder features on Speedhunters