In terms of car-related shops, I've yet to experience anything quite like Canepa. Then again, the word 'shop' doesn't even begin to describe this enormous facility tucked away in scenic Scotts Valley, California. It's part restoration garage, part race car maintenance facility, part showroom and part museum. In terms of privately owned temples of motoring, it's surely one of the greatest in the world.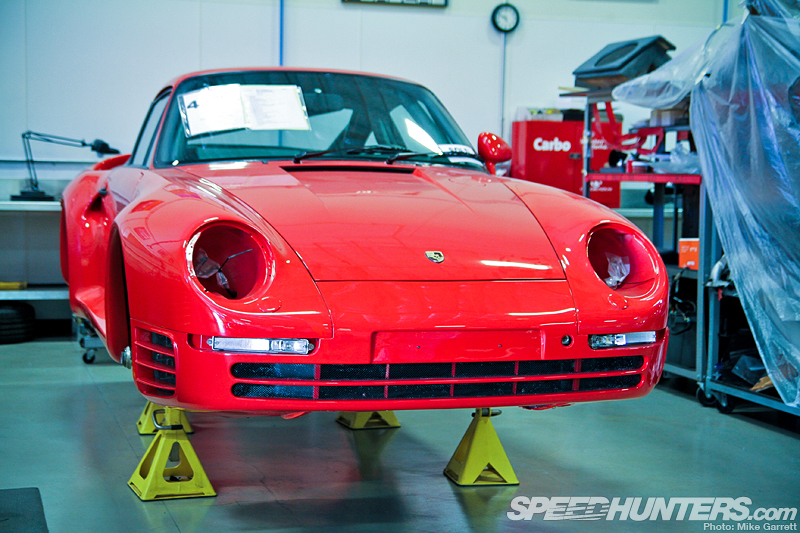 I'm not sure if there's any other single place with as much general 'car guy'  appeal as Canepa. Touring the facility is an exercise in getting up and close with some of the world's absolute greatest (and rarest) cars. If you can't find at least a few cars to lust over at this place, there just may be something wrong with you.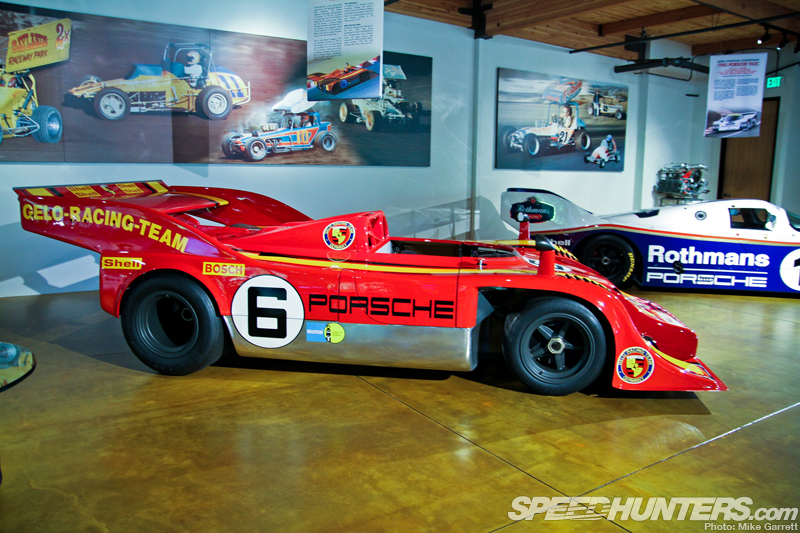 But what's just as important is that you don't need some sort of exclusive access to see all of this stuff. While the shop houses some of the world's most sought-after and historic cars, Canepa welcomes automobile lovers of all types to come out and be inspired.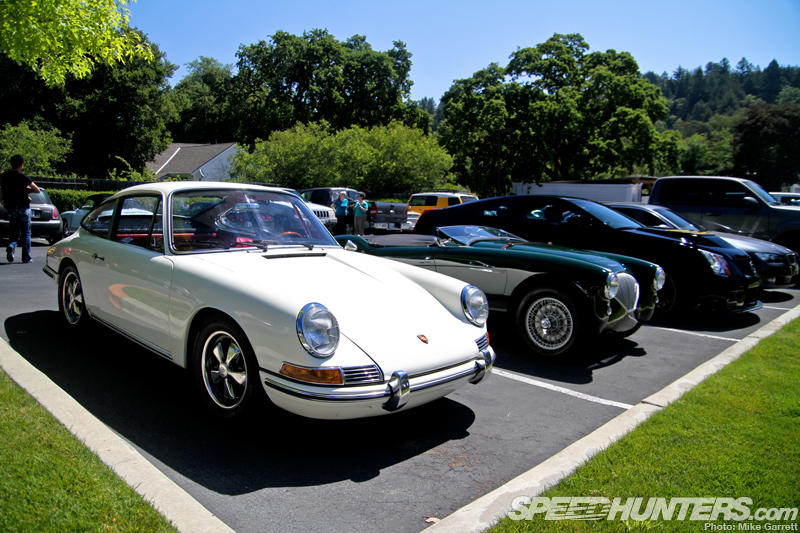 In fact, not long ago it started an event called Canepa Cars & Coffee – a monthly gathering where car enthusiasts gather on a Saturday morning for a relaxed car meet, just as you find in cities all across the USA.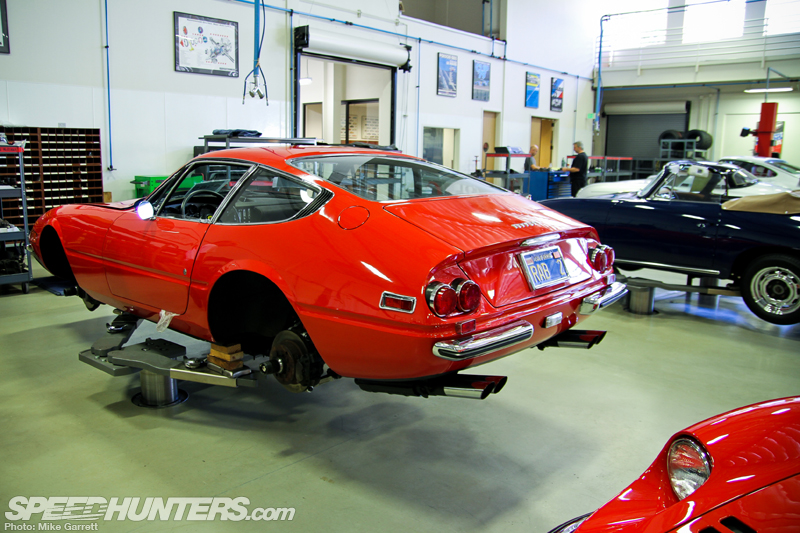 But what really sets Canepa's version of Cars & Coffee apart is that in addition to the parking lot gathering, the entire facility is also opened up for viewing.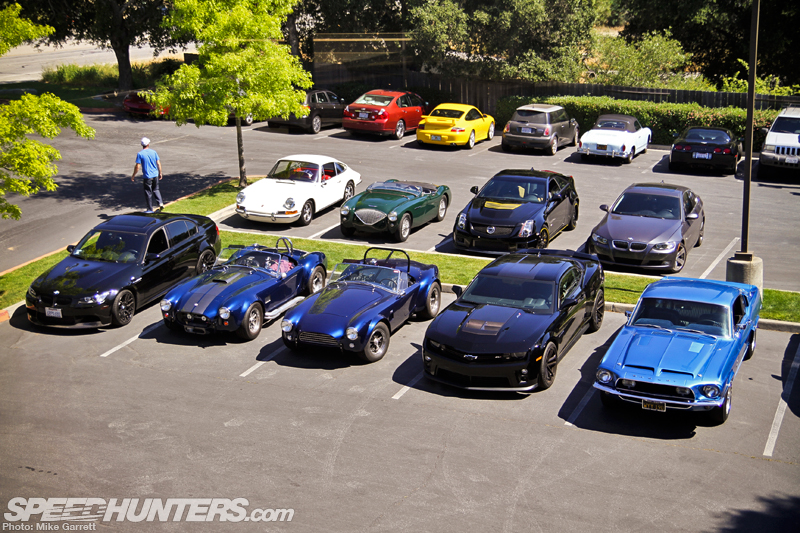 Last month I was actually spending some time in nearby Santa Cruz, when I found out I'd be around for Canepa Cars & Coffee. It was no-brainer to take the short ride up Highway 17 to see what was going on.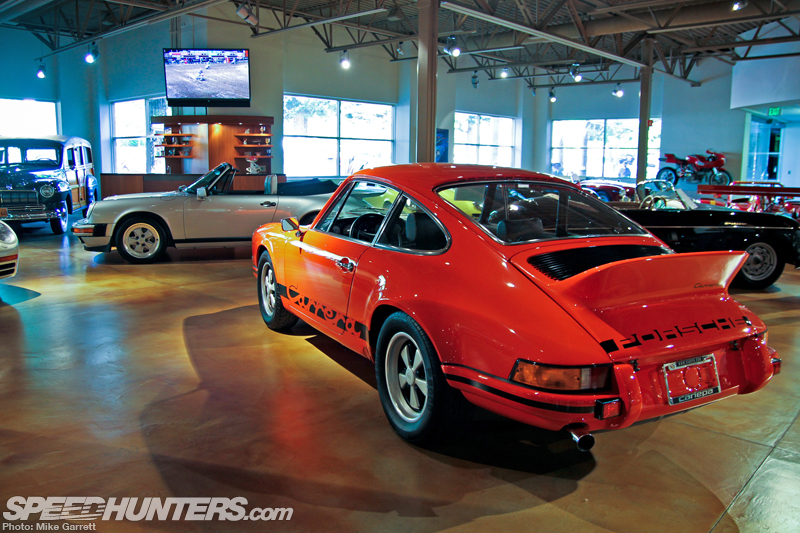 First off I was interested to see what sort of cars would show up to the meet, and second – well you don't really need any reason to visit Canepa. The place is just that good.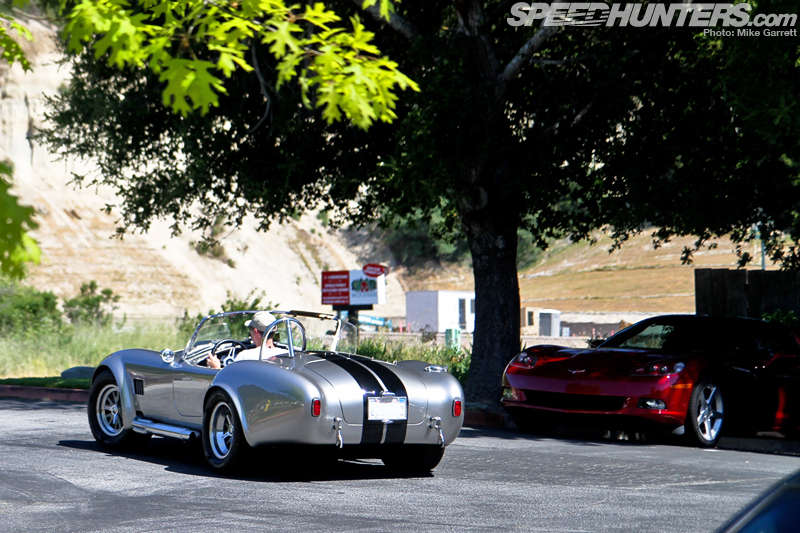 When I arrived I wasn't surprised to find that the turnout was much smaller than what you find at Irvine's 'original' Cars & Coffee event. After all, Canepa is located in a quieter, and much more isolated part of California.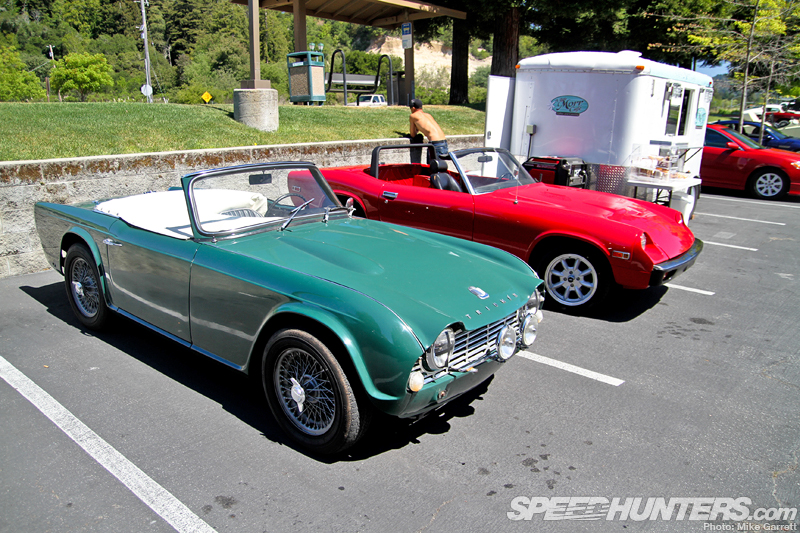 But that doesn't mean there weren't some great cars to check out in the parking lot. Just as you find at the larger C&C gatherings, there was a wide variety of machinery that turned out. From classic Triumphs…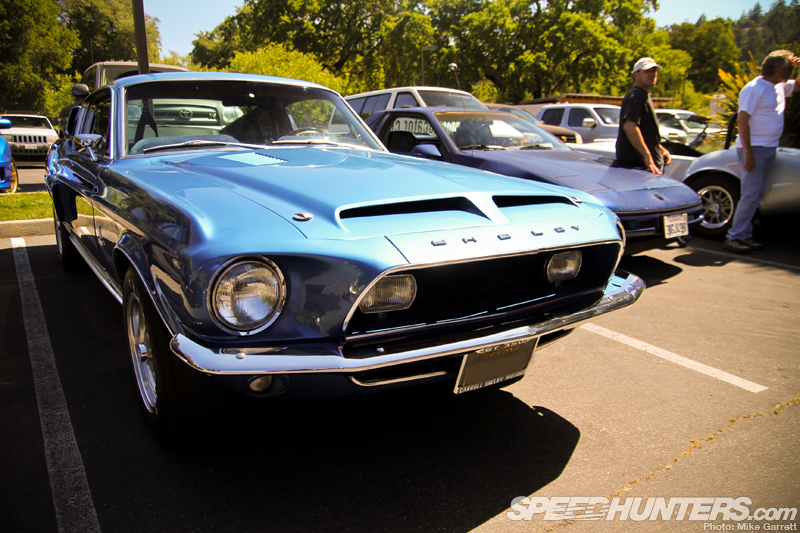 … to Shelby Mustangs like this immaculate GT350.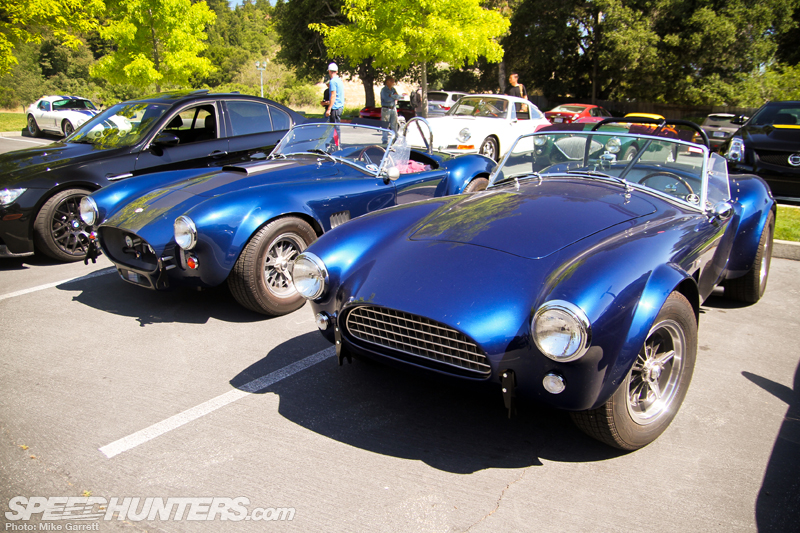 In addition to the Mustang, the lot was also heavy on Cobras and other replicas of Shelby vehicles.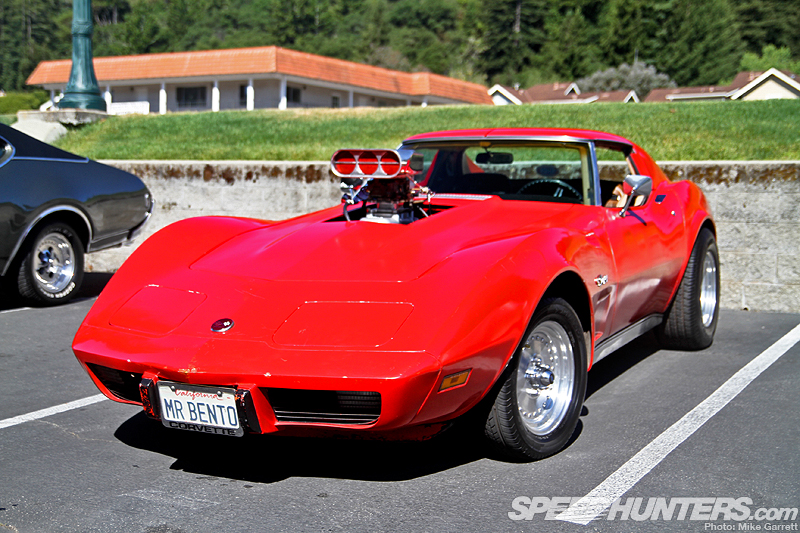 Another car that put a smile on my face was 'Mr. Bento's' C3 Corvette, which looked like the sort of thing a badass character from a 1980s action movie would drive.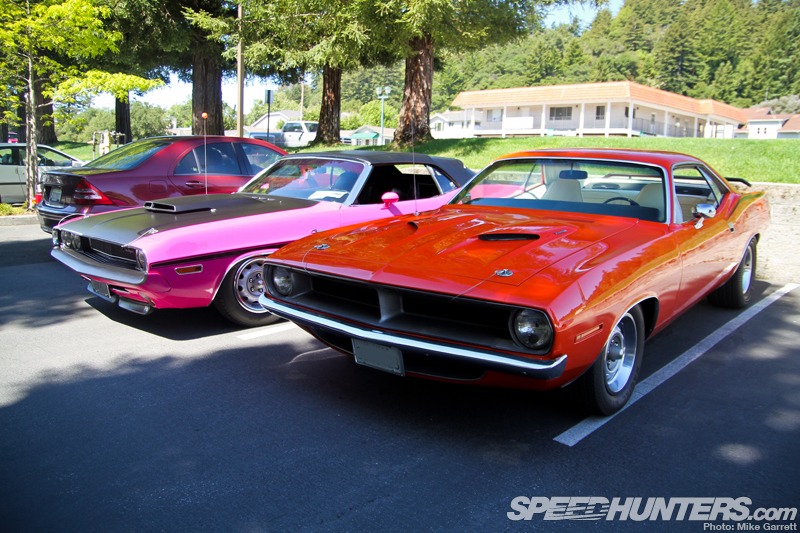 But perhaps my favorite of the Cars & Coffee participants was this Plymouth Cuda and Dodge Challenger duo. There's just something about nicely stanced Mopar E-Bodies that I can't resist.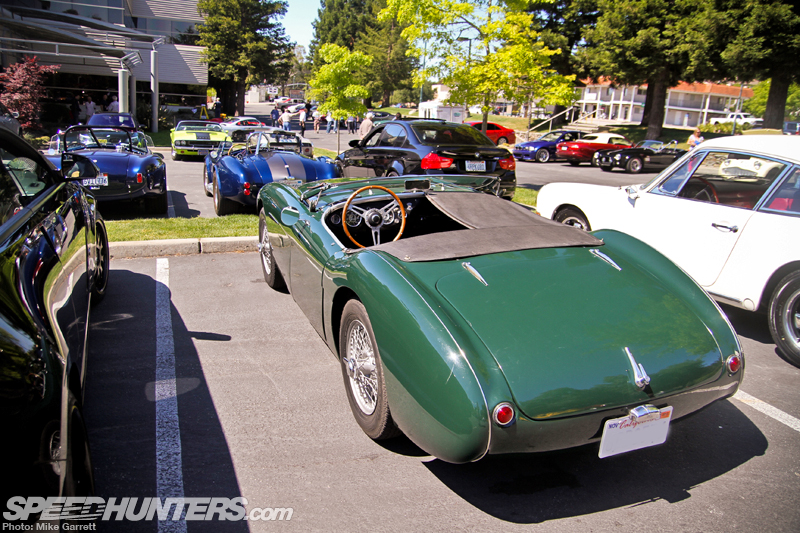 Another great thing about Canepa Cars & Coffee is that it's a great meet-up spot before a drive on some of the scenic coastal and mountain roads found in the area.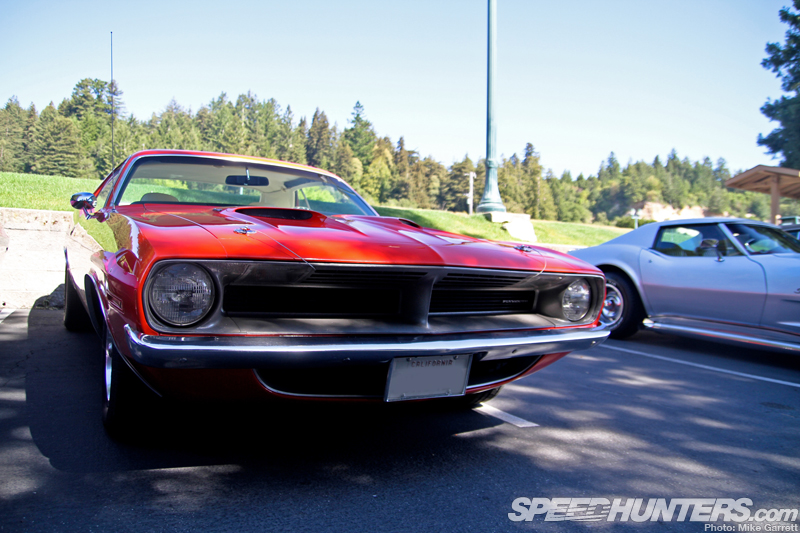 Now, if you look at these photos you might notice there aren't many people standing around in the background…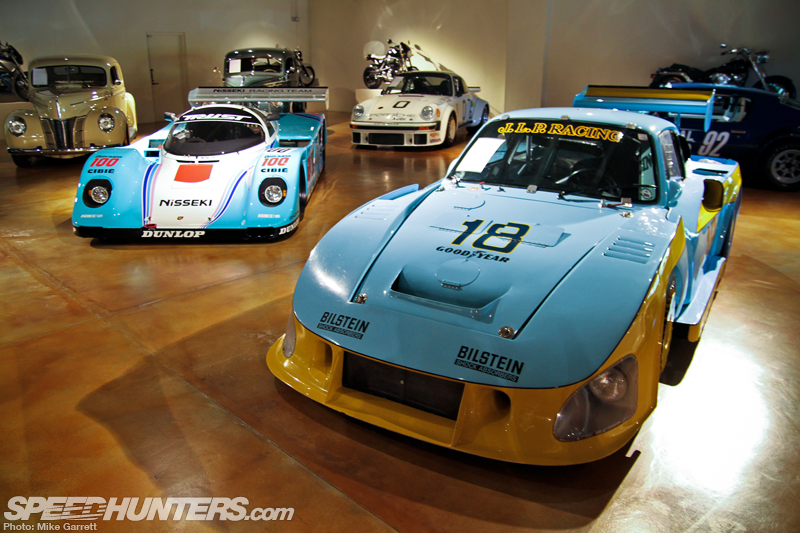 … and that would be because most of them were inside being overwhelmed by the selection of cars on show.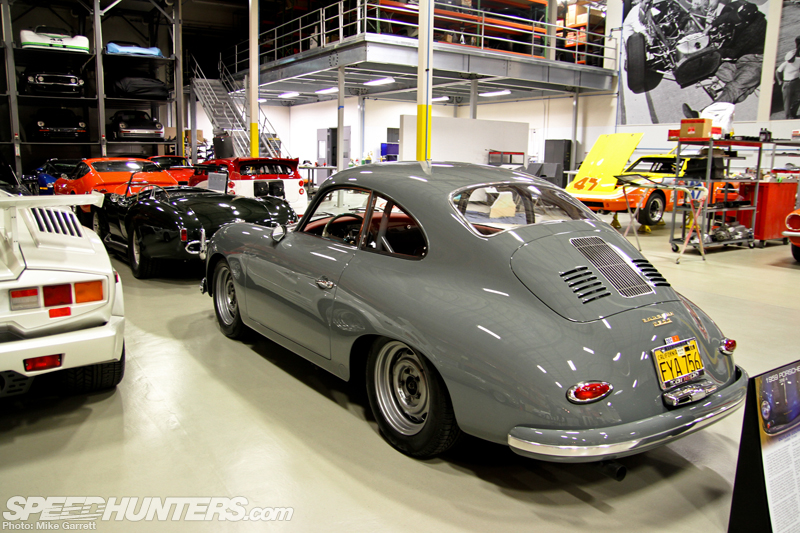 For me it had been about a year and a half since my last visit, so I was well overdue another.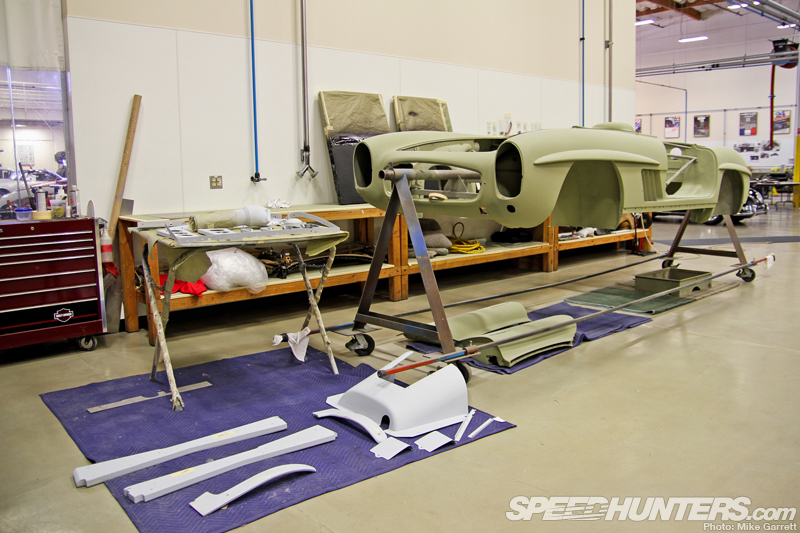 Needless to say, I was excited to see what sort of new cars were hanging around and what kind progress had been made on Canepa's ongoing restoration projects.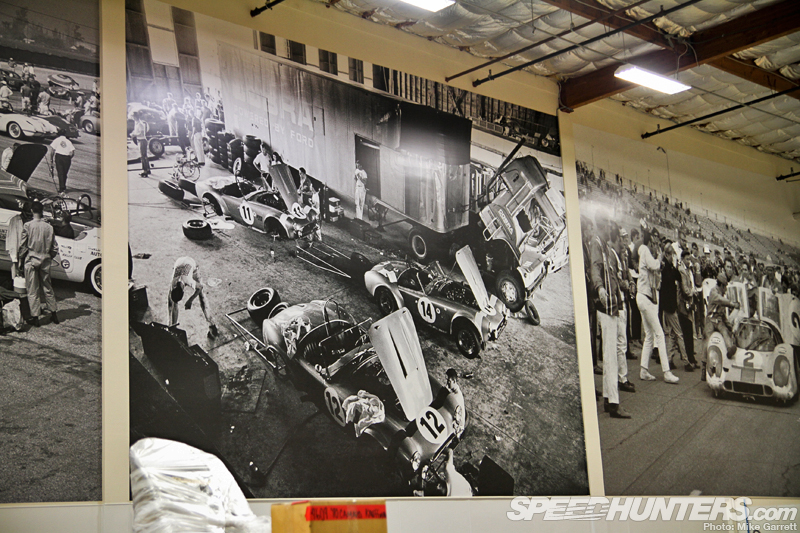 One recent addition to the shop was the installation of these giant photos above one of the maintenance areas. They're a cool touch to a place that already has no shortage of vintage motorsport credentials.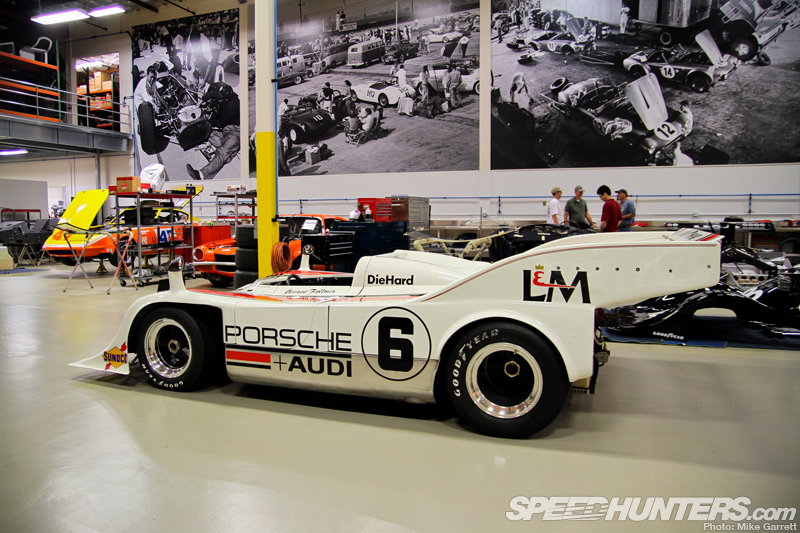 This is, after all, the place where you'll find George Follmer's Can Am-winning '72 Porsche 917-10 nonchalantly parked…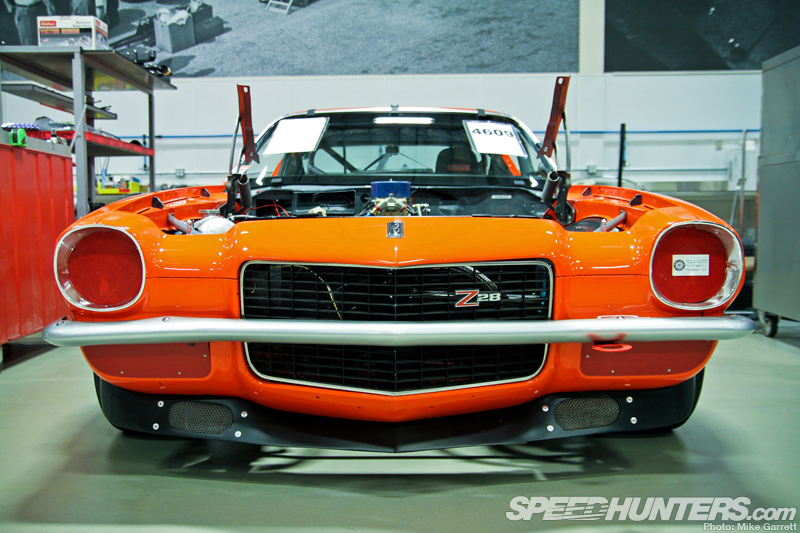 … just a few feet away from a legit '70 Camaro SCCA Trans Am racer.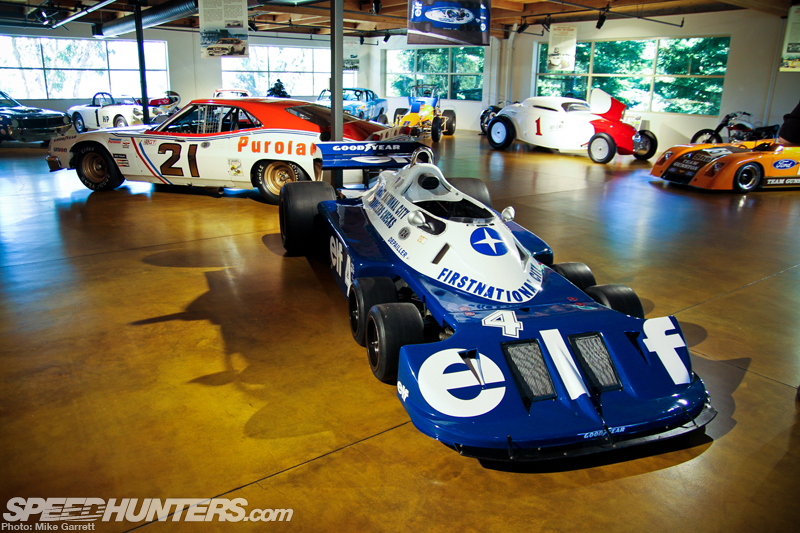 It's also the kind of place where you can twist your head in one direction and see an original vintage stock car, then twist in another and see the unmistakeable shape of the '76 Tyrrell P34 F1 machine.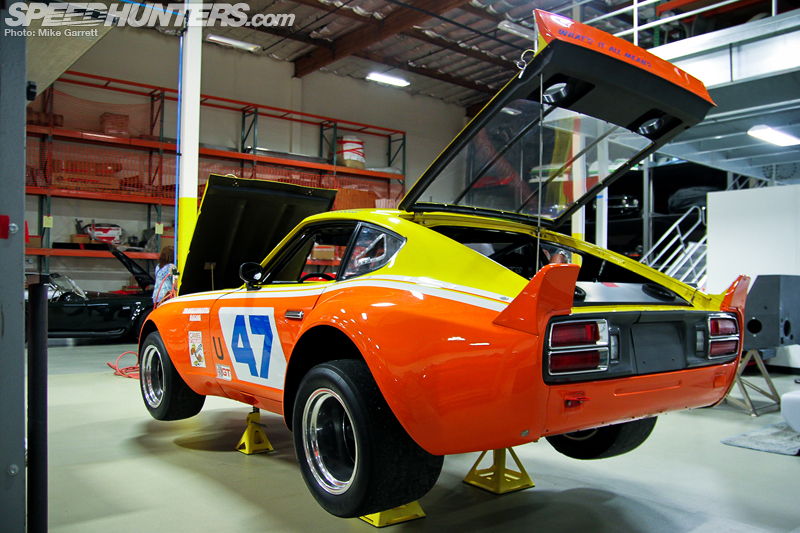 One car that struck my eye on my last visit was the Brad Frisselle IMSA GTU-winning Datsun 240Z from 1976. The car has since gone into the hands of a new owner but was back in the shop having some work done. Like most of the race cars Canepa sells, this one still sees plenty of action at vintage race events.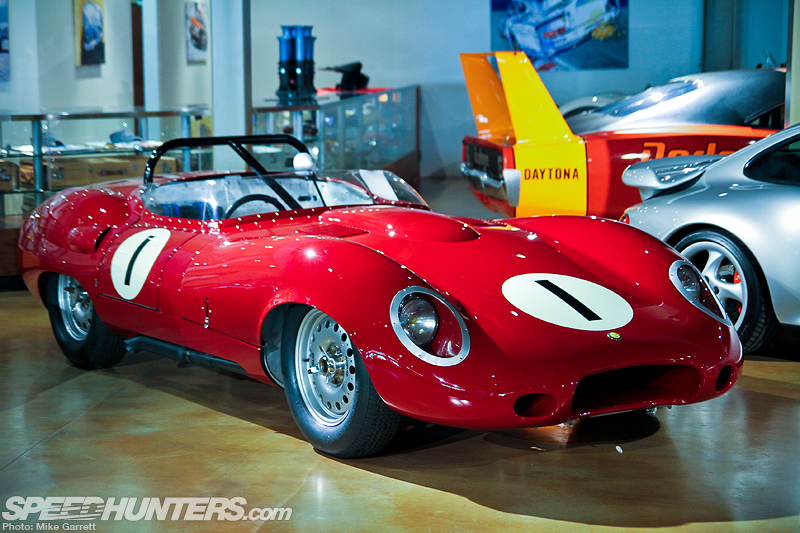 Going back even further on the timeline of historic race cars, we have a beautiful 1959 Lister Costin Chevrolet found in the showroom. The car has a rich history of competition, beginning in England during the 1960s and then continuing on through the hands of racers and then vintage racers from around the world.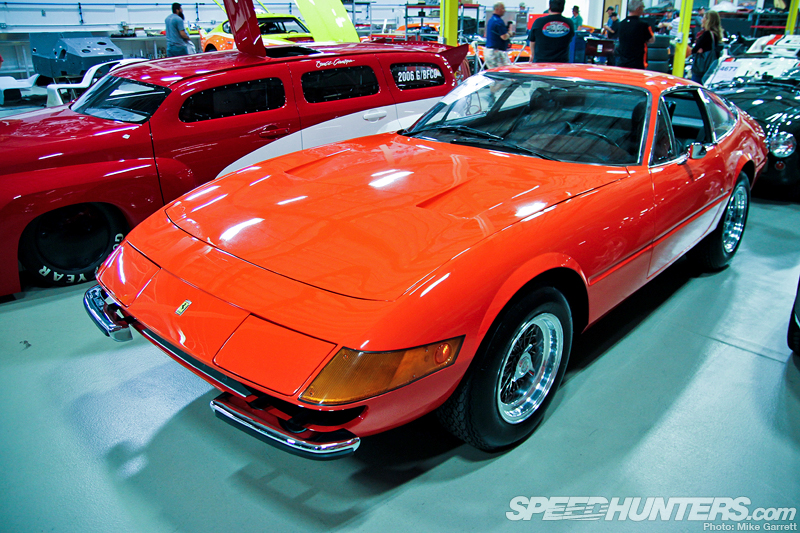 But of course Canepa is about much more than just competition cars. The place is filled with an equally impressive number of highly desirable production cars.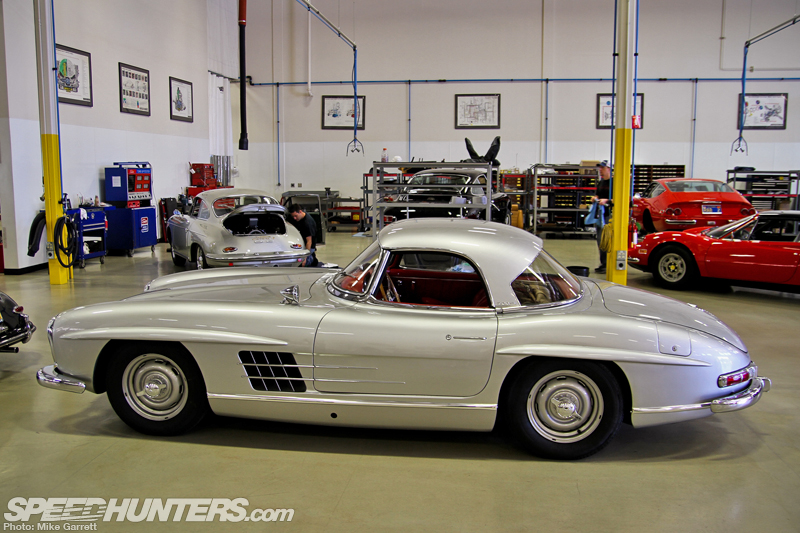 Mercedes-Benz, Porsche, Ferrari, Shelby – they all live within the habitat that Bruce Canepa and his team have created.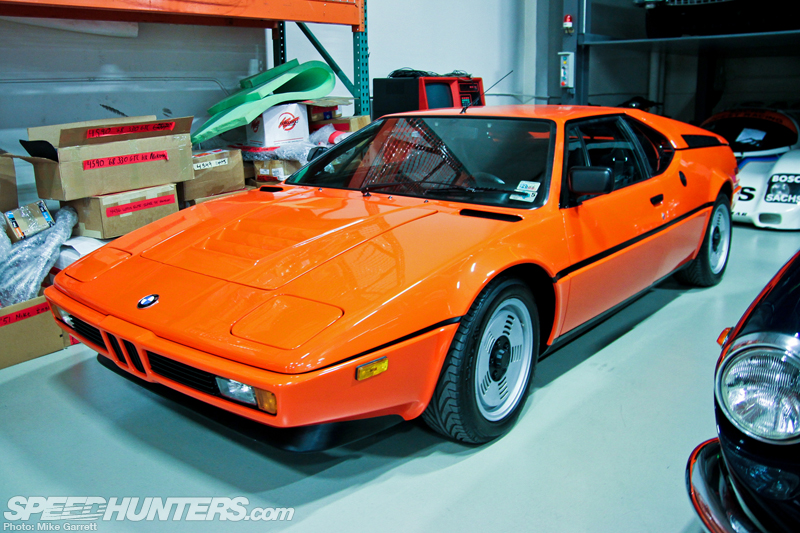 When was the last time you saw a BMW M1 prowling the roads of California? Just one more of the countless treasures found within the wonderful world of Canepa.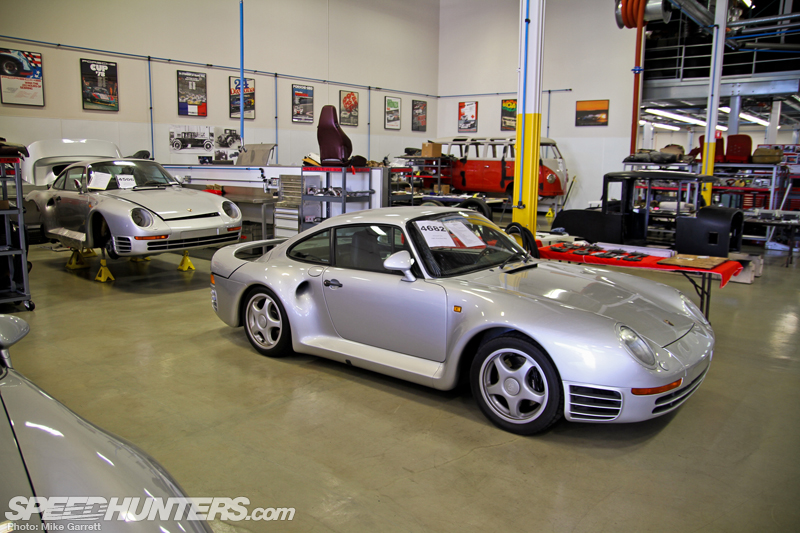 Then there's also the company's well known efforts with the Porsche 959. On any given day you'd flip out just seeing one of these cars in person, but around here you'll see around 10 of them.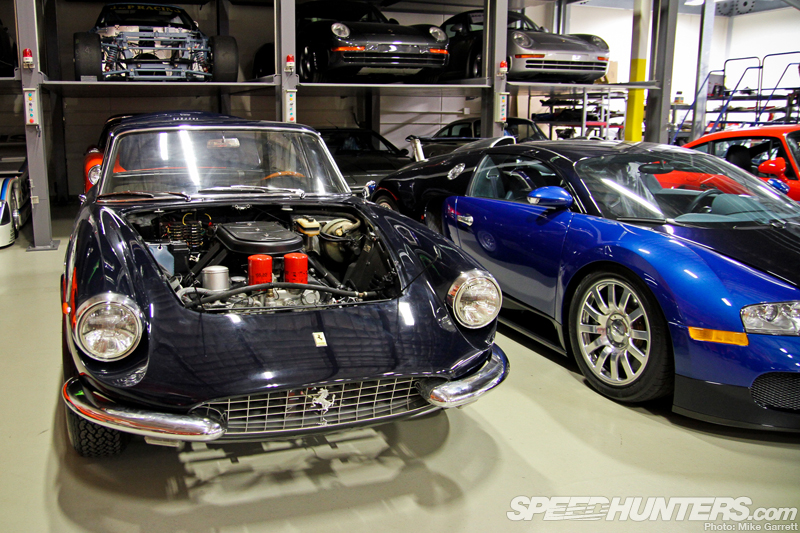 Again, it's really hard for me to think of any one place that can compare when it comes to pure car porn. If I had a dollar for every time I thought "wow" while visiting Canepa, I just might be able to afford one of these cars for myself.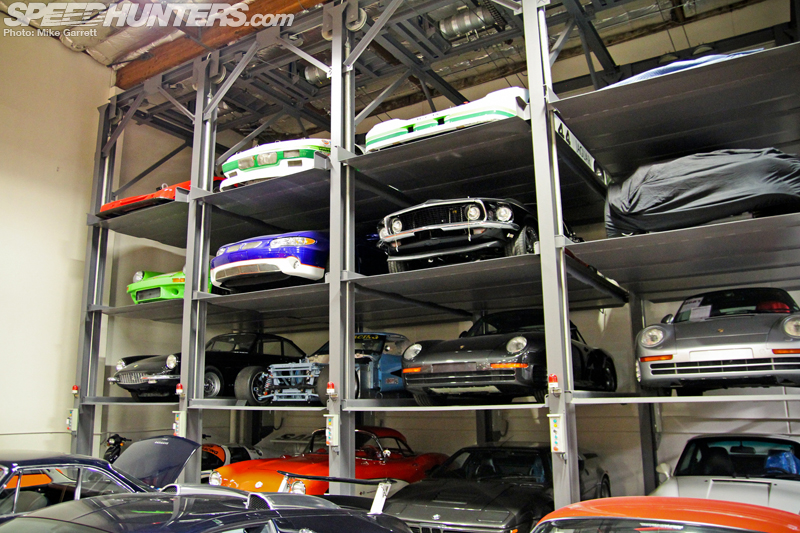 Stay tuned, as there's plenty more to share from my visit to Canepa in my next post.
Mike Garrett
Instagram : speedhunters_mike
Email: mike@speedhunters.com