The subject of cars comes up in my mind a lot. More than a lot actually. If I'm not thinking about a story or feature that I'm working on, I'm thinking about my own project cars or maybe cars that I'd like to own. Sometimes my mind comes up with random automotive questions that I try to answer. For example: which is the best single year in history when it comes to great cars?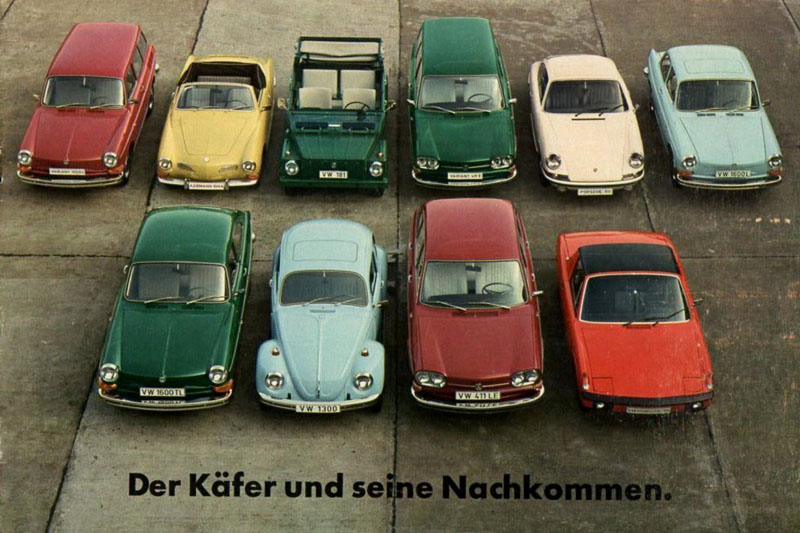 It's not necessarily a question of which year had the fastest (that would be today most likely), the best looking, or the highest quality cars, but a question of which year provided the best overall spread of unforgettable contributions to motoring history. I'm talking about a year where you could walk into a showroom in any corner of the world and find machines that are today considered icons.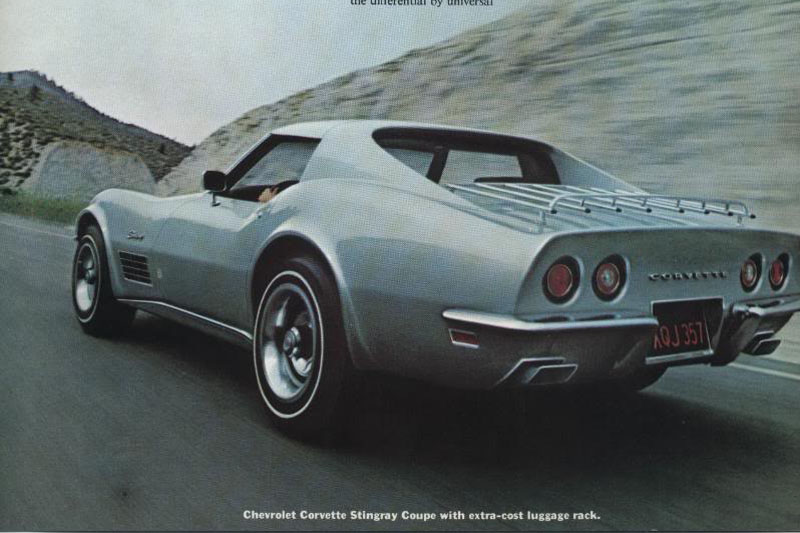 Or to put it another way, if you could have a giant garage of cars but they all had to be from the same model year, what year would you choose? For me there are several good candidates to answer this hypothetical question, but I came to keep coming back to one year in particular – 1970.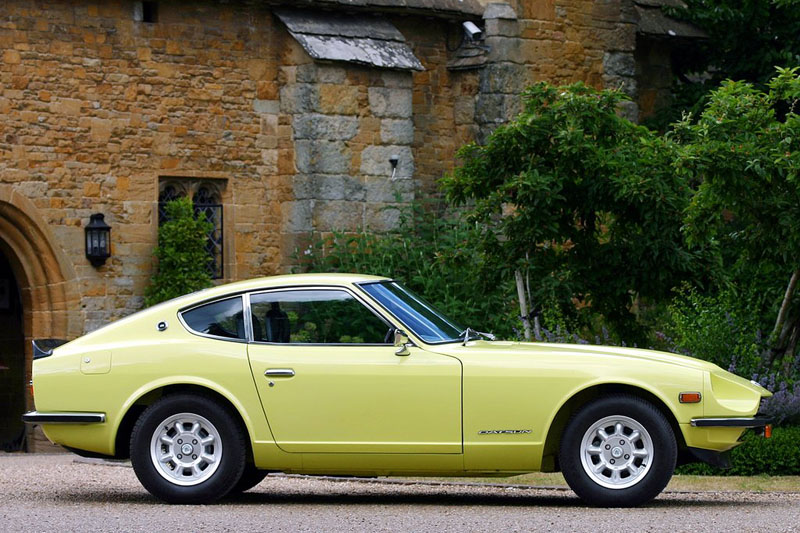 So as we roll into our little celebration of 1970s cars and car culture here on Speedhunters, I figured it would be fitting to begin with a little tribute to the cars of 1970. My goal isn't to give a historical breakdown of all the great cars from this year, but more my display of evidence for 1970 being one of, if not the greatest year in automotive history – at least from a Speedhunter's perspective.
Why 1970? Well, the cars will surely speak for themselves – but there's a lot factors that contribute to my theory. In many ways 1970 was a climax for automotive design and performance – a culmination of the breakthrough technical and styling advances of the decade that came before it.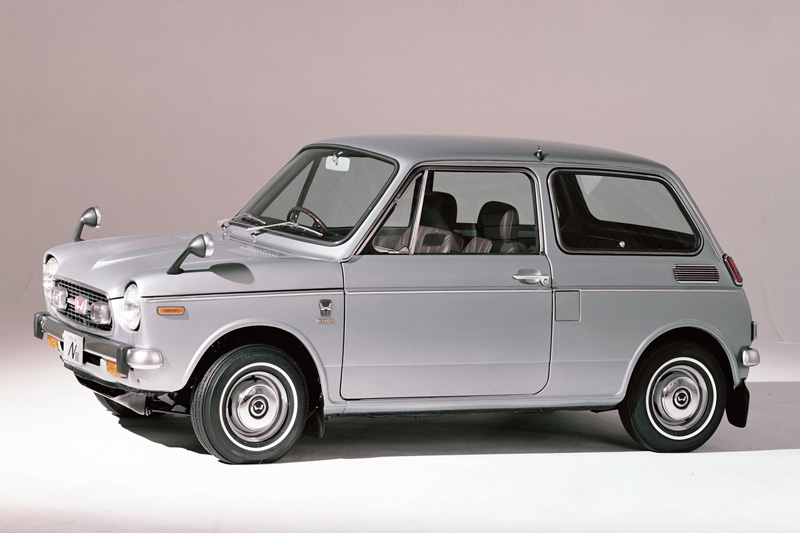 It was also a year that represented an amazing crossroads of automotive trends, as winds began to shift towards a very different future. While some segments were reaching their pinnacle in 1970, some were on their way out, some were maturing and others were just beginning to manifest.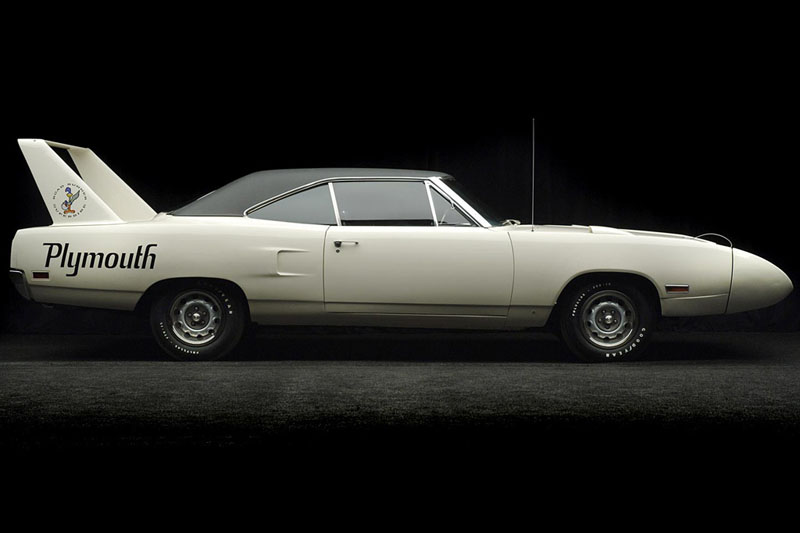 From a car-lovers standpoint, 1970 really did represent a climax of engineering and styling, where cars were seemingly getting faster and more outrageous with the coming of each model year. In some cases this was due to improved technology, but in others it was simply due to car makers pushing the envelope of what was deemed 'acceptable' for a production car.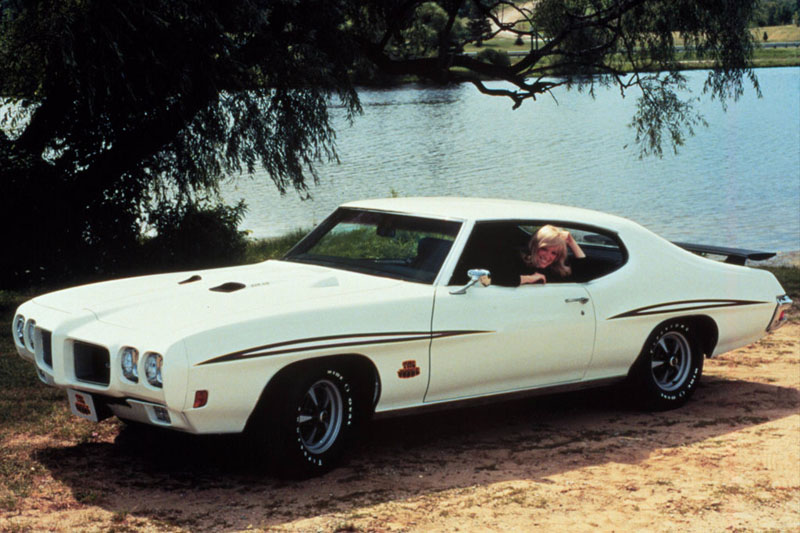 Nowhere was this more apparent than in the American muscle car department, where most people see the 1970 model year as the absolute peak of the movement. Detroit's car makers had been battling for the affection of the booming youth market since the debut of Pontiac GTO in 1964, and by 1970 the muscle car was as fast and outrageous as it would ever get.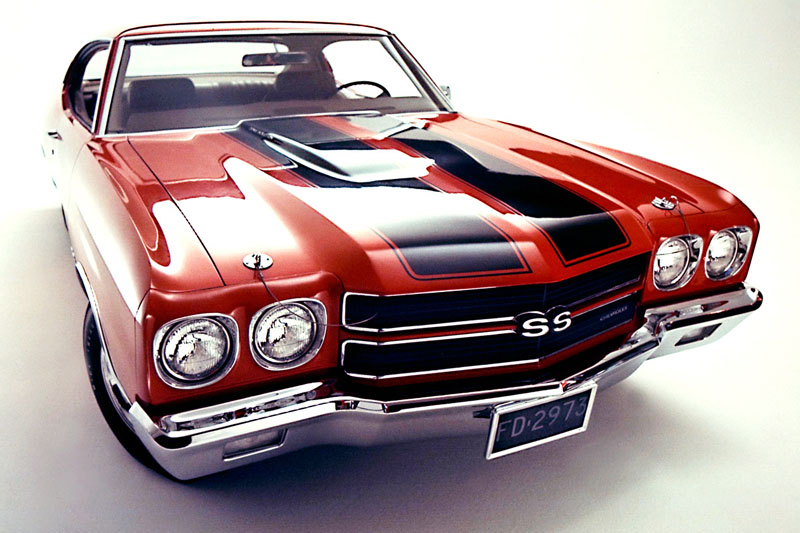 The war being fought by GM, Ford, Chrysler and AMC at the dealerships, drive-ins and drag strips of America reached its most intense stage this year with muscle cars packing more cubic inches and more horsepower than they ever had before.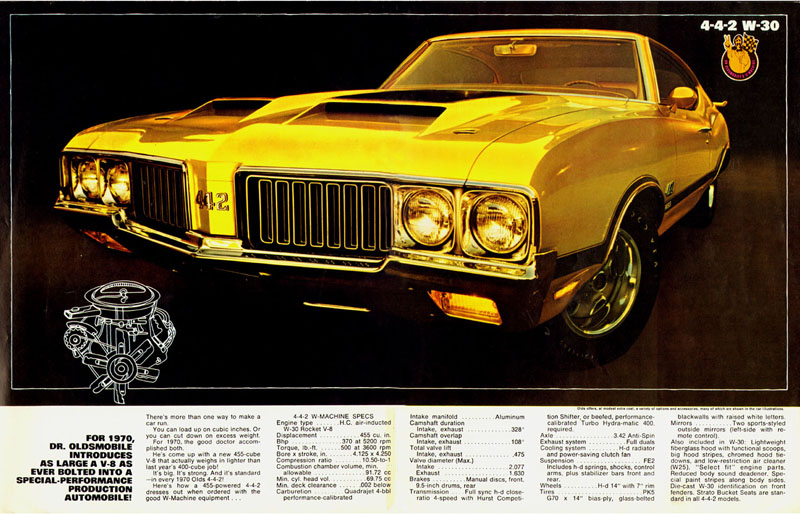 At times it really seemed that there was no limit to what American car makers would do to give their cars an edge in performance. And with the increasing scrutiny from the insurance sector, many of these already impressive horsepower figures were underrated by manufacturers. It was an amazing era.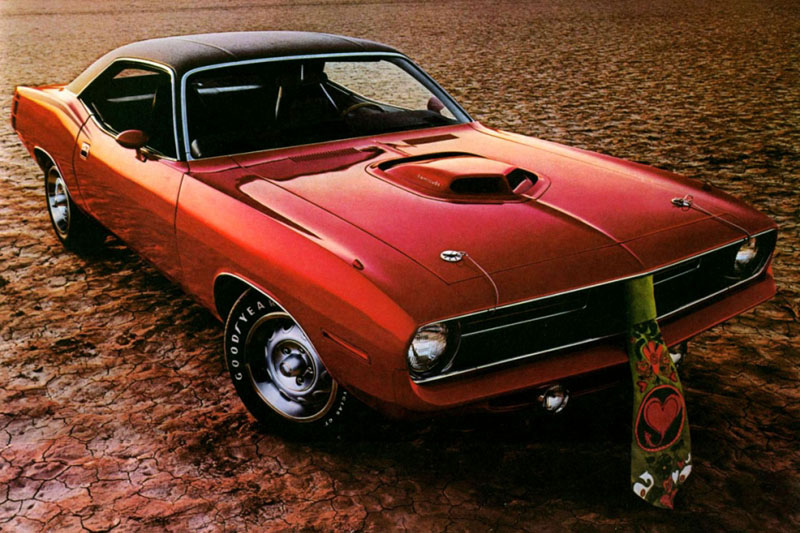 But just as important as the performance was the image that came with the muscle cars. As Detroit battled for the hearts and minds of the baby boomer generation, each brand did everything it could to set itself apart through marketing. Words like 'Six Pack', 'Ram Air' and 'Cobra Jet' all became part of the landscape.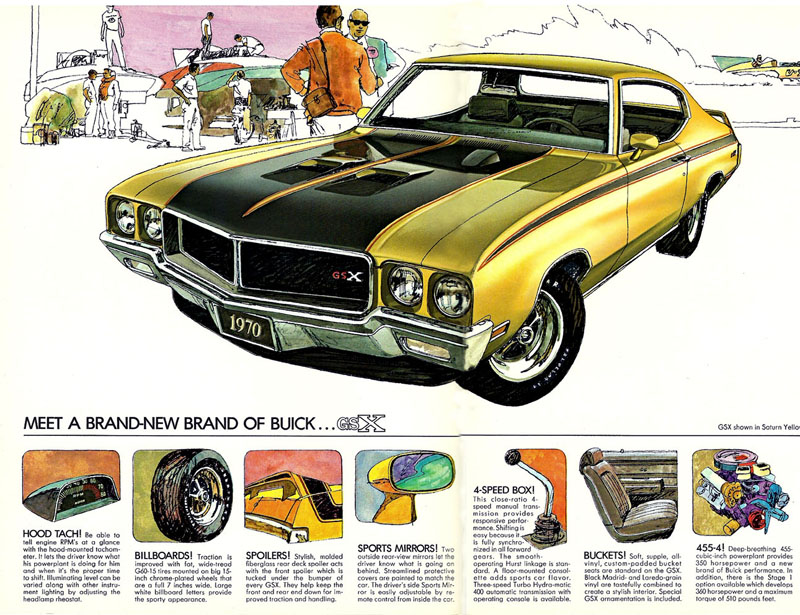 The first muscle cars of the mid 1960s were actually rather understated machines, but by the time 1970 came around, big scoops, hood tachometers, bright colors and stripe packages were a big part of the muscle car experience. It just another example of the the psychedelic culture of the time.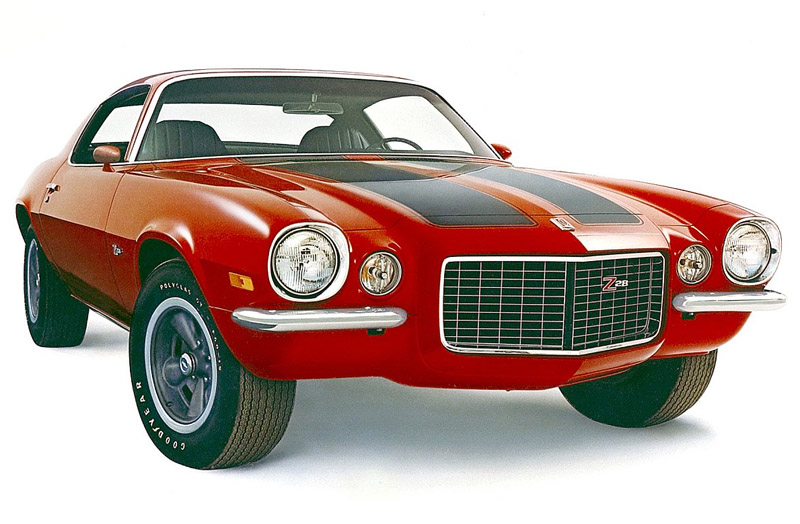 But of course not all of the muscle cars of 1970 were about massive displacement and drag strip thrills. The popularity of the SCCA Trans Am series also brought about a unique selection of high-winding, small block-powered competition derived machines. The group included cars like the Camaro Z/28 from Chevrolet…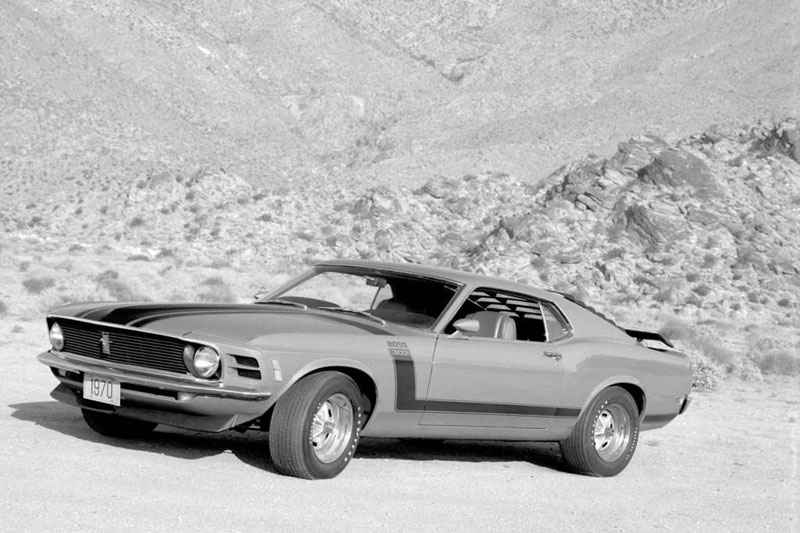 … the Boss 302 Mustang from Ford…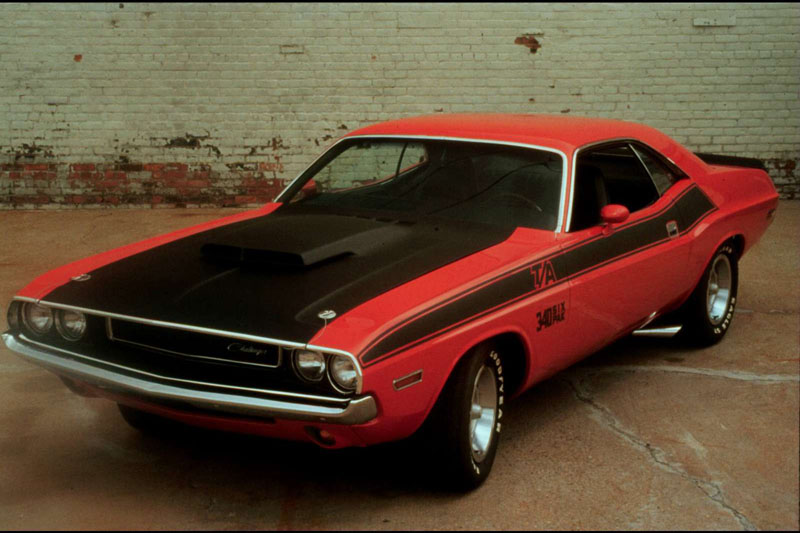 … and the Challenger T/A and AAR 'Cuda from Chrysler.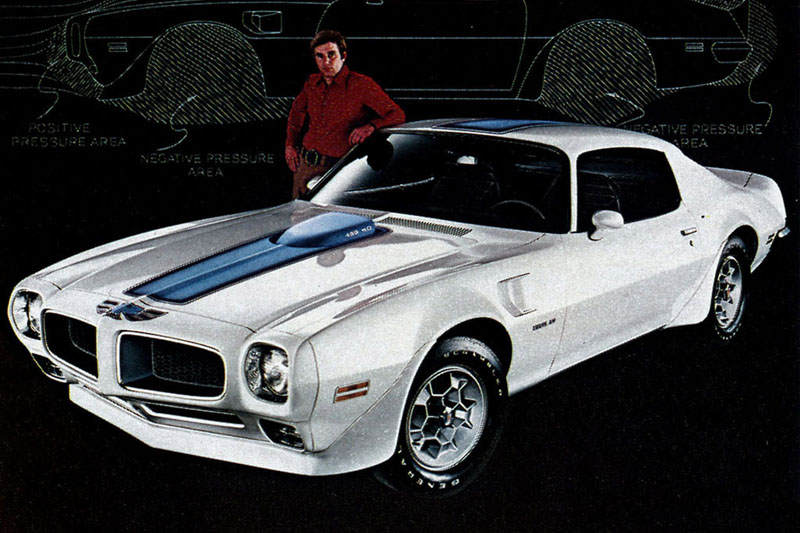 And speaking of Trans Am, 1970 was also a big year for the car named after the racing series. Although the Pontiac Trans Am actually debuted in 1969, it was with the debut of the second generation F-body in 1970 where the car really started down the path to becoming the 1970s icon that it is – Shaker hood, screaming chicken and all.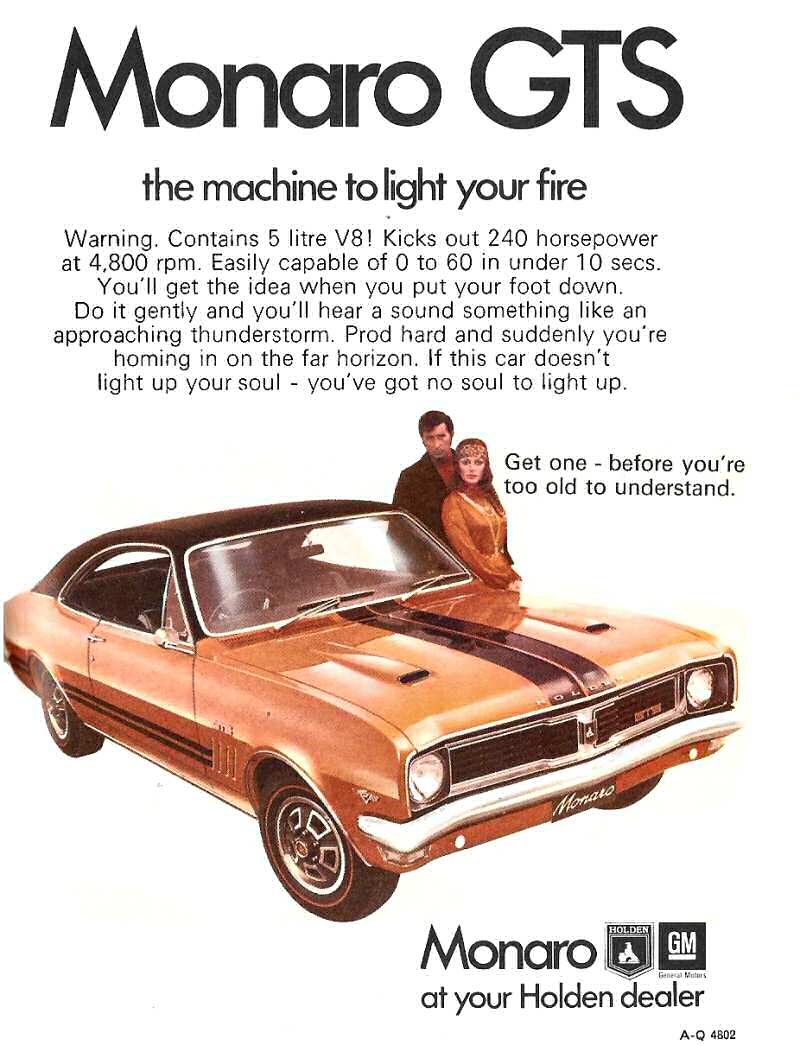 Of course North America wasn't the only place you'd find badass muscle cars in 1970. Not to be forgotten are the Australian contributions to the genre, with Aussie Fords, Holdens and Chryslers being held in equally high regard in their part of the world.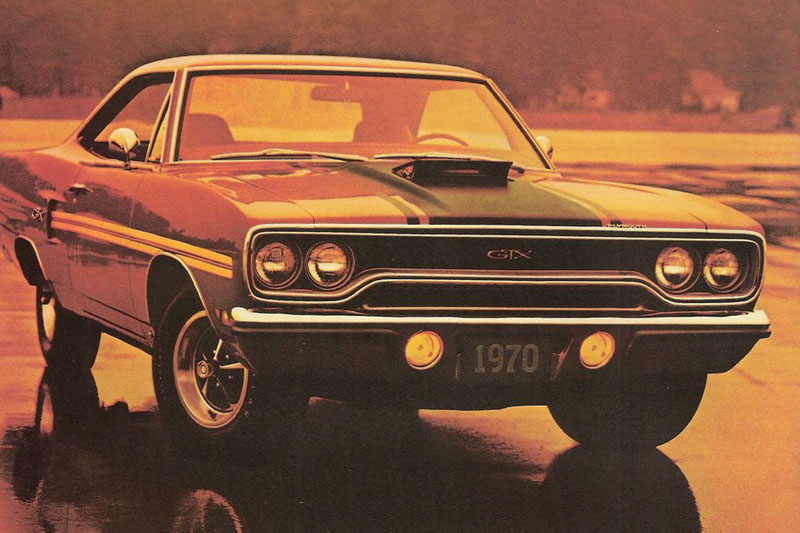 But if you looked around a bit, you'd see that the muscle car was in fact an endangered species at this time. A combination of factors were building to spell the eventual end of the breed – or at least put it on a long hiatus. As pressure from the aforementioned insurance companies increased, along with stricter environmental standards and the looming gas crunch – the muscle car would never again be what it was during 1970.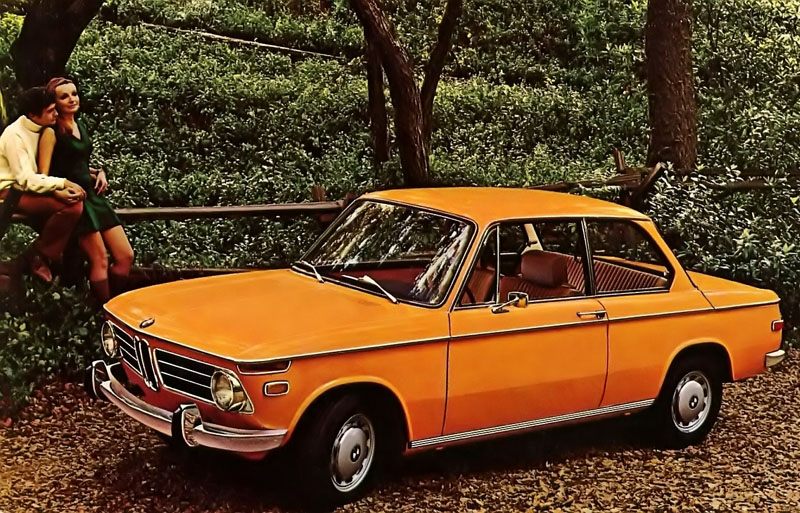 But my reasons for picking 1970 go far beyond just the great muscle cars. It was also a time when new models and entirely new segments of cars were beginning to take hold of markets around the world. I'm talking about cars like the iconic BMW 2002, which won over people with its blend of style, economy and performance. BMW was still some time off from its true rise to dominance, but groundwork was already laid.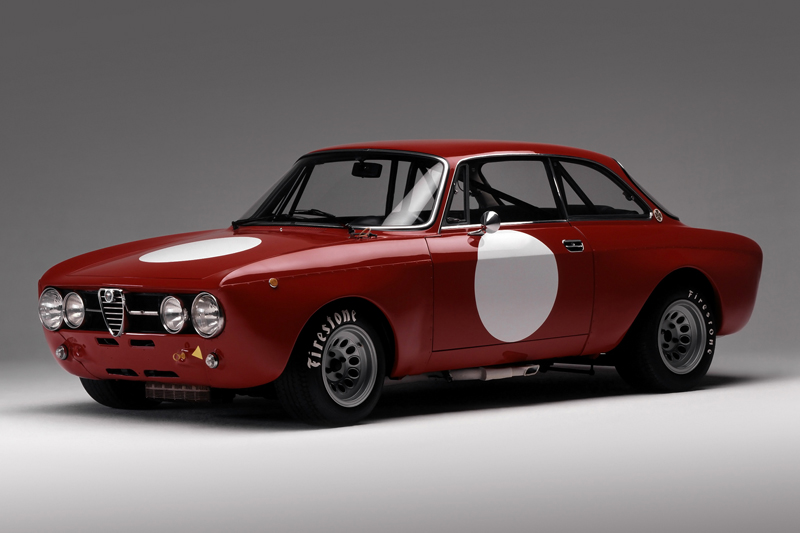 It just seems that 1970, you could look to any part of the world and find so many great cars that are now considered to be legends. In Italy, Fiat and Alfa Romeo were building some of their best cars ever – with lots of motorsport DNA thrown in.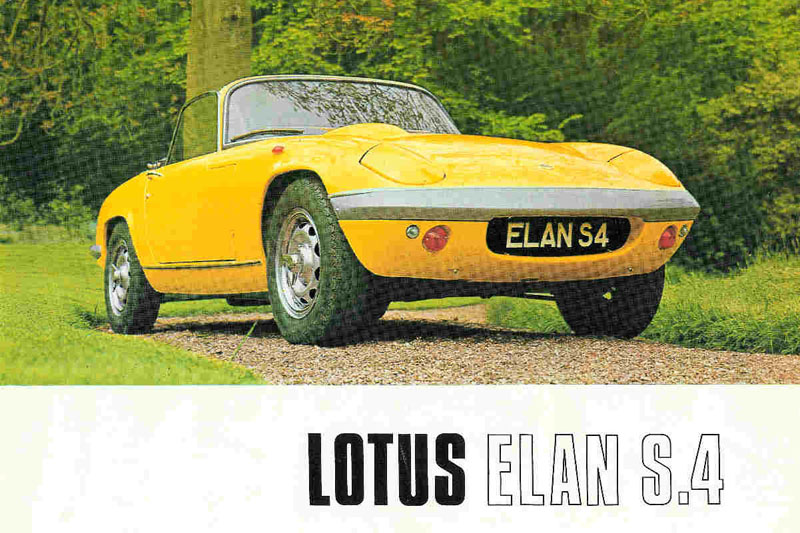 1970 was so a good time for the classic British sports car, with brands like Lotus, MG and Triumph all contributing to the legend of open air motoring.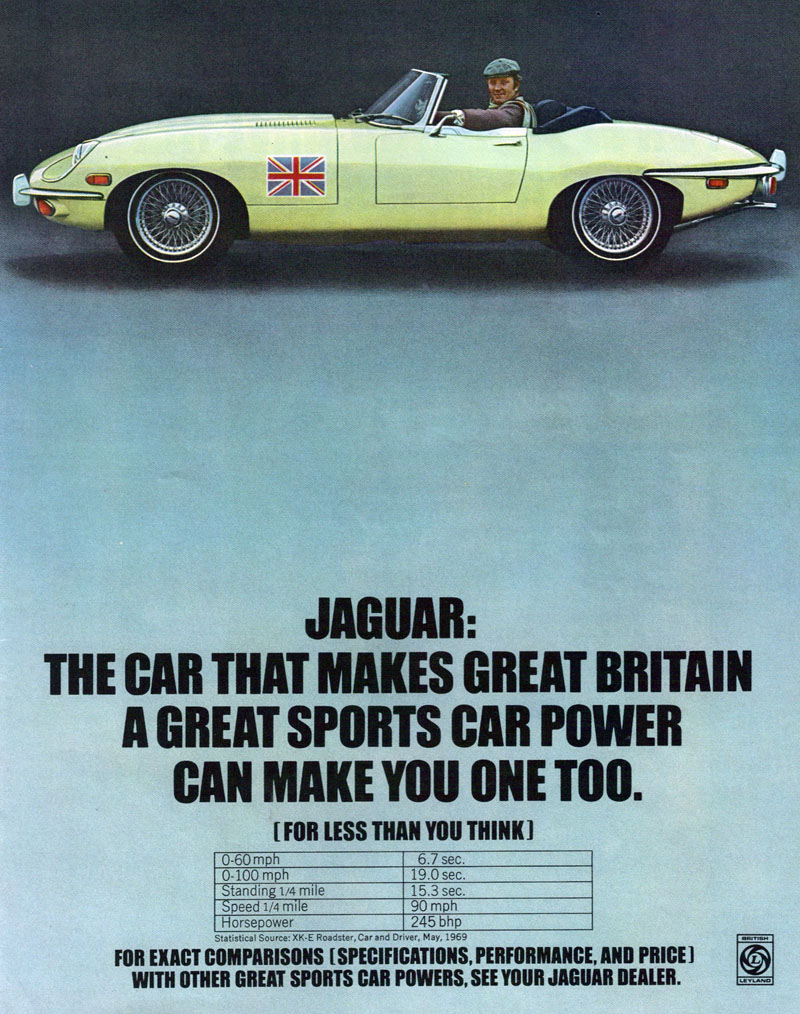 Even though the Jaguar E-Type is much more associated with the 1960s, the world famous Jag was still very much part of the automotive landscape during 1970.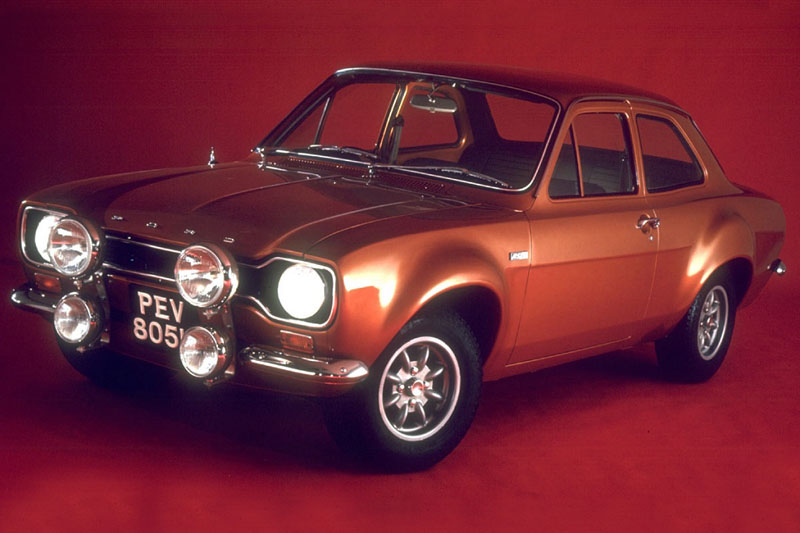 Also in 1970, the European arm of Ford was on the way to making some of its most loved cars. At that time the legendary Mk.1 Escort was beginning to mature and win over plenty of enthusiast fans through its rallying success.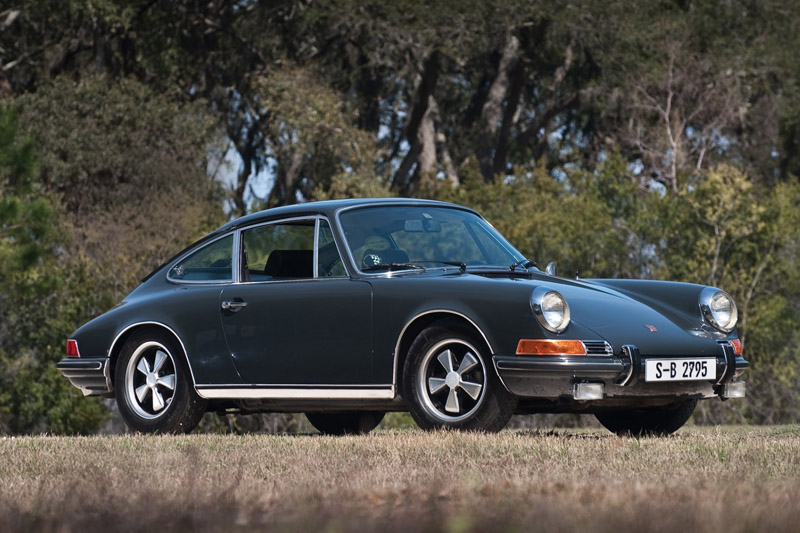 By 1970, the Porsche 911 had already been on the market for six years and was well on its way to becoming the icon that is today…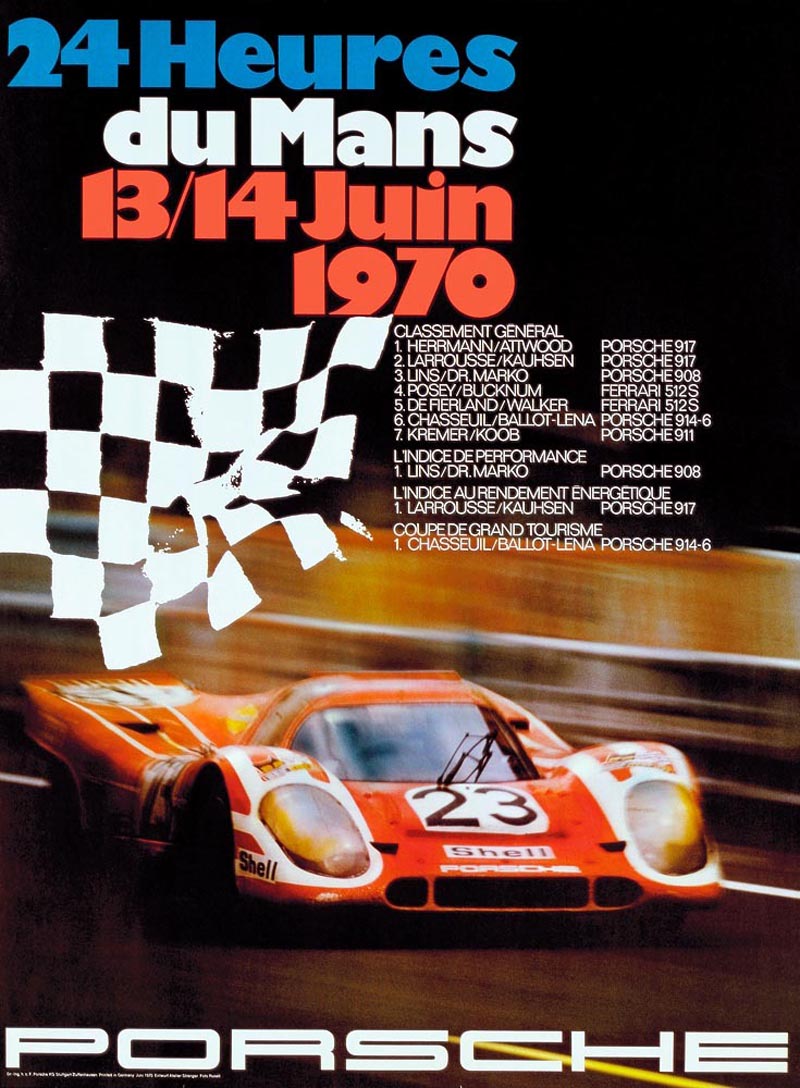 … but perhaps more importantly, the brand's motorsport ventures in 1970 helped to skyrocket Porsche into the stratosphere of global influence and respect – somewhere it has remained ever since.
1970 was also a time to dream. It's hard to say what the greatest year for the supercar is, but '70 certainly had no shortage of dreamy exotics from the world's great names. Ferrari had for example one its most beautiful cars of all time: the Dino.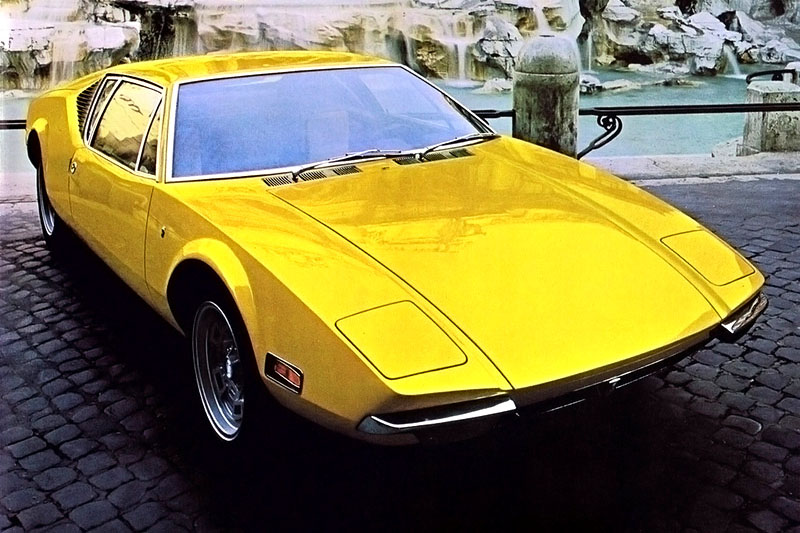 1970 was also the year that the DeTomaso Pantera appeared for the first time, initially in Modena, Italy and then at the New York Motor Show, where people were won over by its combination of Italian style and American horsepower.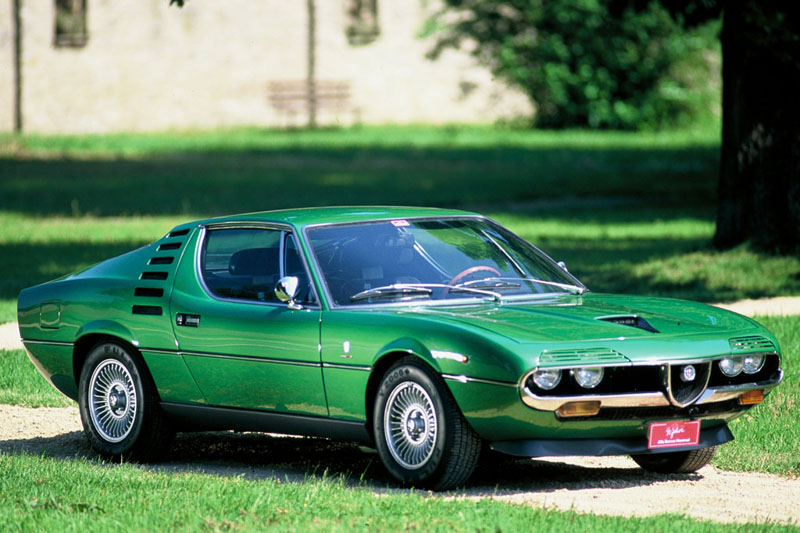 Another one of the more exotic cars of the time was the Alfa Romeo Montreal, which first went on sale for the 1970 model year.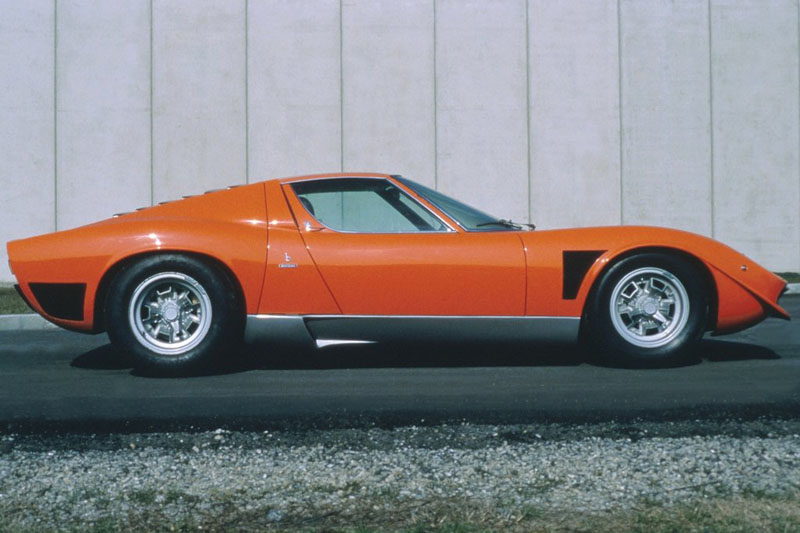 Although the Lamborghini Miura was originally introduced in 1966, the car continued to be one of the world's most exclusive (and one of the most beautiful) cars on sale in 1970. Has design from this era ever been topped?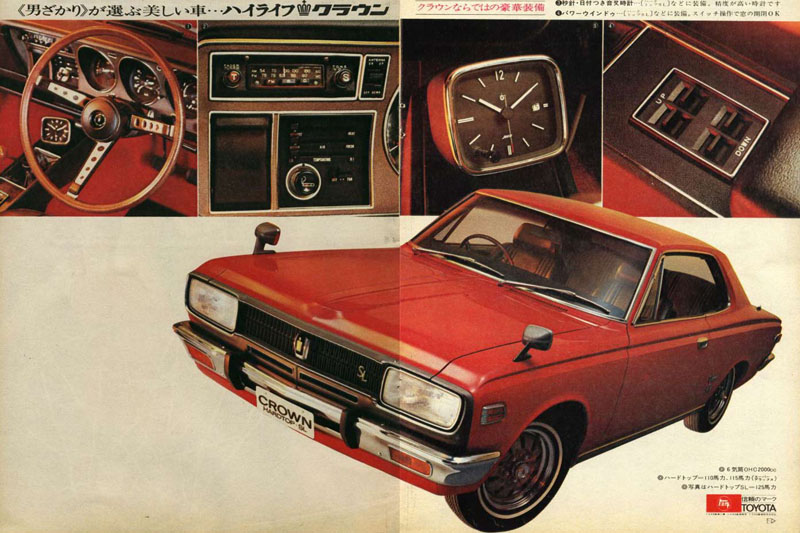 Not to be left out are the contributions of Japanese automakers to the amazing year that was 1970. By this time, cars from Japan were maturing rapidly in terms of style and performance and they were ready to take on the world's best.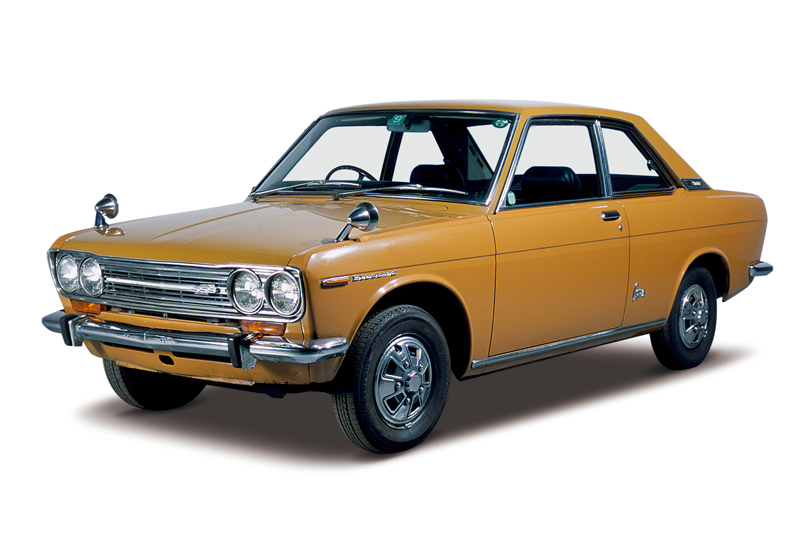 Cars like the Datsun 510/Nissan Bluebird helped to establish the idea that Japanese cars could be more than just economical transportation. They could also be very fun to drive – something that has defined our favorite cars from Japan ever since.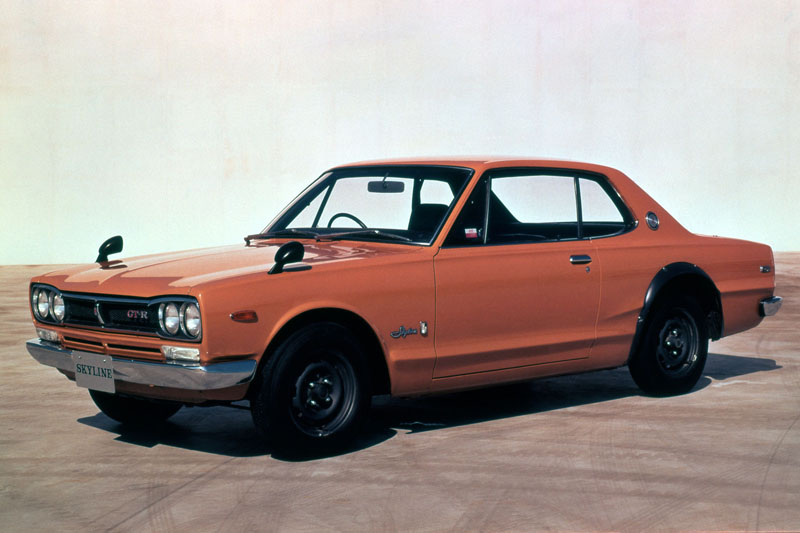 1970 was also a year that fell under the rule of the Hakosuka Skyline GT-R. Although at the time the car's achievements were largely unknown outside of Japan – the twin cam race-bred GT-R helped to usher in a new era of Japanese performance cars that would go on to sweep the world.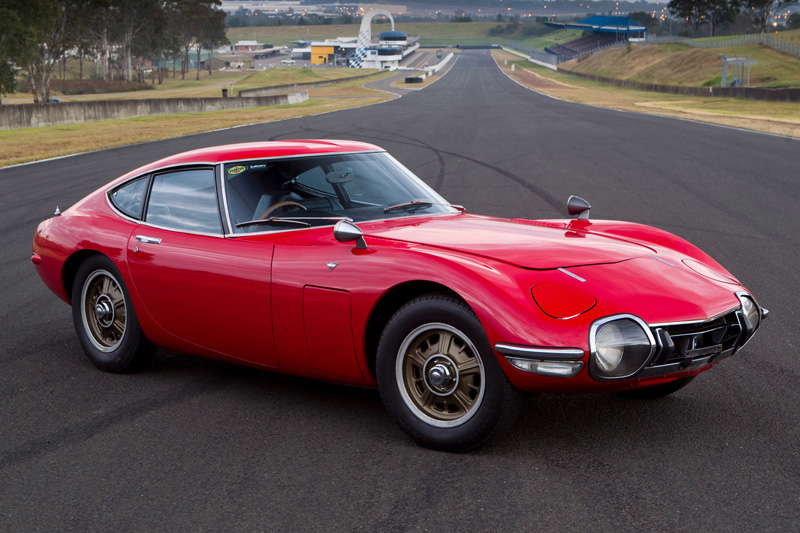 Then again, by this time Toyota had already proven it was capable of making pure magic with the 2000GT, which saw its final year of production in 1970.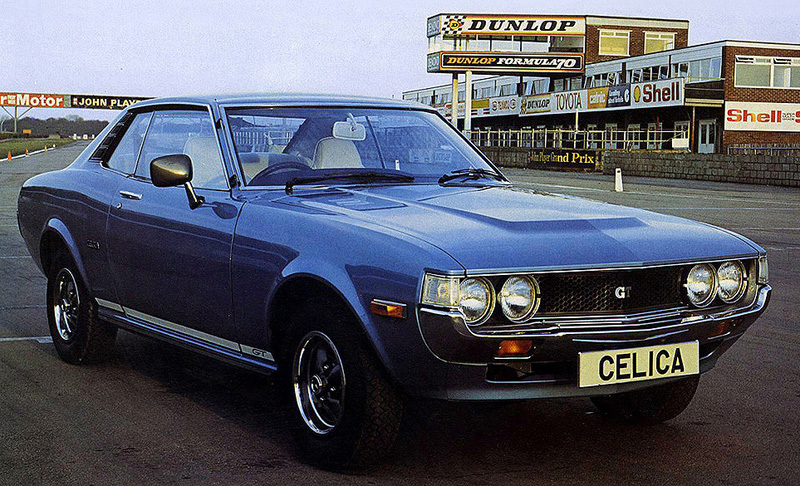 Meanwhile, appearing for the first time at the 1970 Tokyo Motor Show was a little car called the Toyota Celica – the first iteration of a model that would become a worldwide favorite over the next 25-plus years.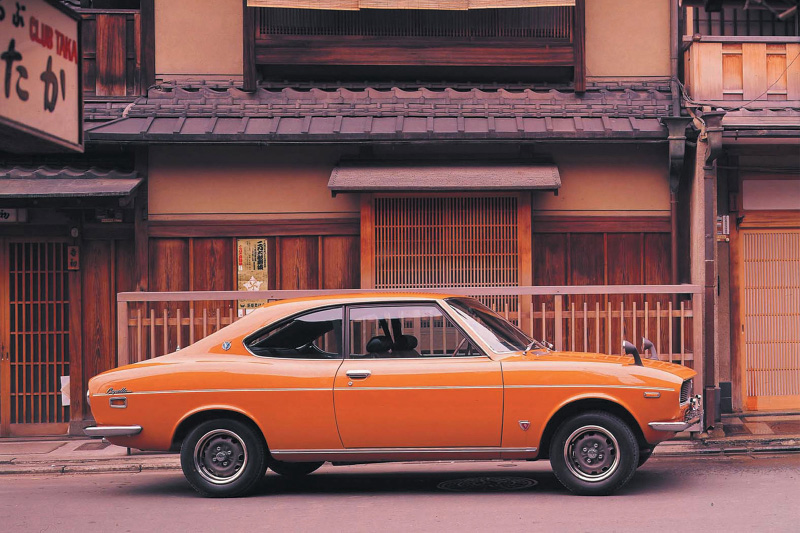 Mazda meanwhile introduced its Capella/RX-2 and the 12A rotary engine, one of the cars which helped to define the brand both on the street and on the race track.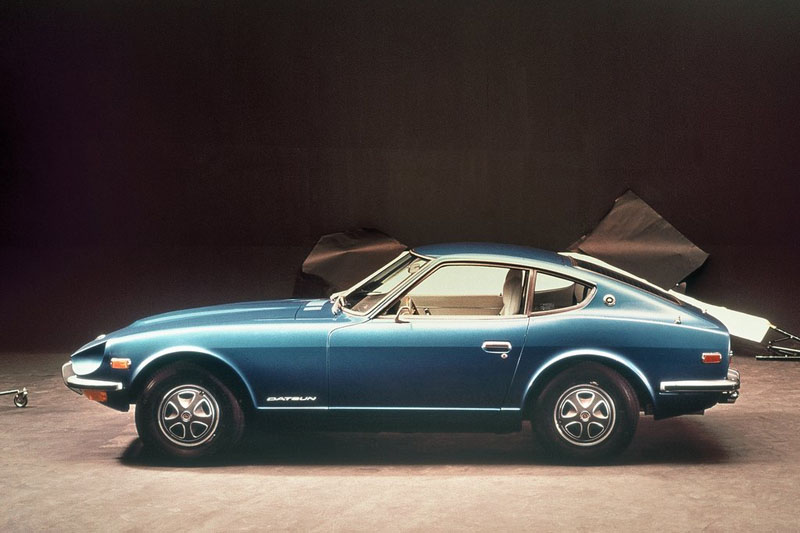 But perhaps no Japanese car was more important in 1970 than the Datsun 240Z, which made its American debut that year. The Z quickly became a sales phenomenon and would soon secure itself a spot in sport car history. A massively important car for both Nissan and the growth of the Japanese auto industry itself.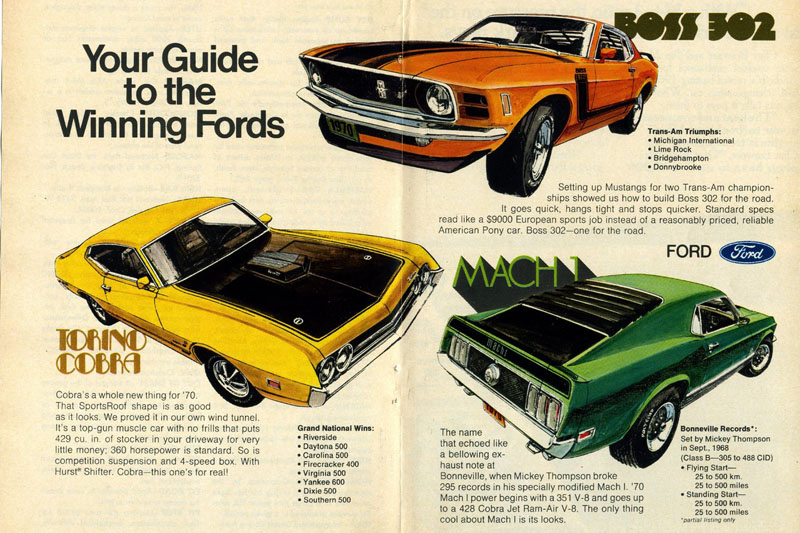 More than anything, I think 1970 might have been the last year of a truly 'free' automotive industry, one that was un-hindered by the world around it. The fuel crisis of the 1970s and stricter safety and environmental regulations would soon bring about a period of down time for auto enthusiasts in many places. Sure there would be more great cars produced during the remainder of the '70s, but it would be years before technology like electronic fuel injection, turbocharging and AWD would help cars come anywhere close to the greatness that was 1970.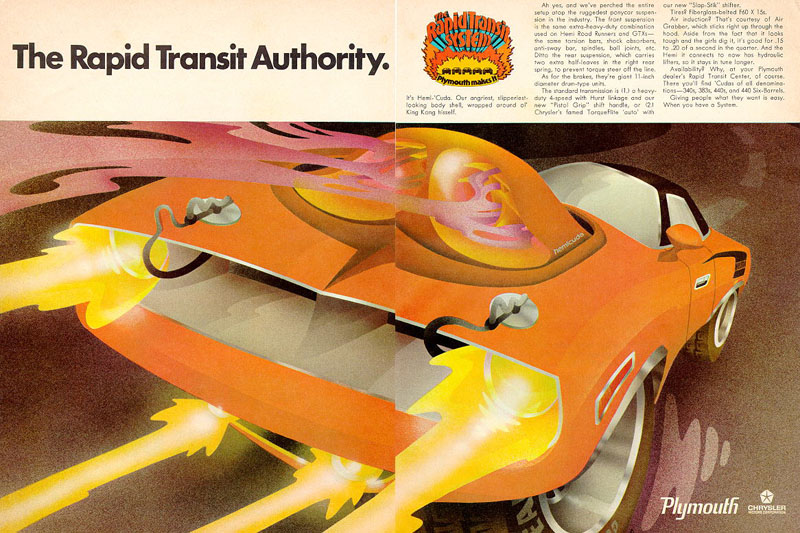 So there you have it. My thoughts on why 1970 just might have been the best year ever for cars. Was there another single year that had so many great looking, great performing, and just plain exciting cars from so many different places? I'm interested to hear your thoughts.
Mike Garrett
Instagram: speedhunters_mike
mike@speedhunters.com