This past Saturday I found myself at Queen Mary Events Center in Long Beach for the second time this month – it was just a few weeks ago that I ventured to this spot for Toyotafest, and this weekend I was back for Wekfest LA. I'm not complaining of course, because the oceanfront park in the LBC is one of the nicer car show venues I've ever been to. How can you not like cool sea breezes, the backdrop of downtown Long Beach and some of SoCal's finest import cars.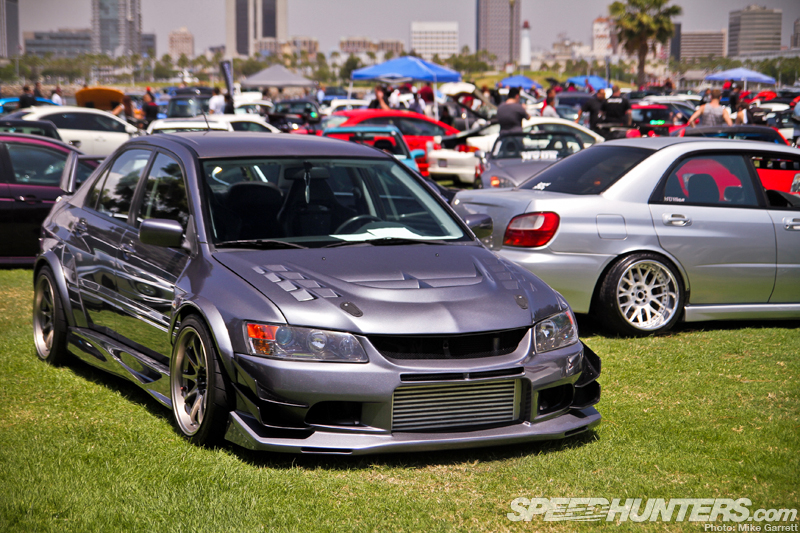 I'm guessing most of you guys are already familiar with Wekfest – the event that started as a humble gathering in the San Francisco Bay Area and then expanded into a travelling series with events on both coasts of the United States and even Hawaii. There's even word that Wekfest will spread all the way to Japan in 2014.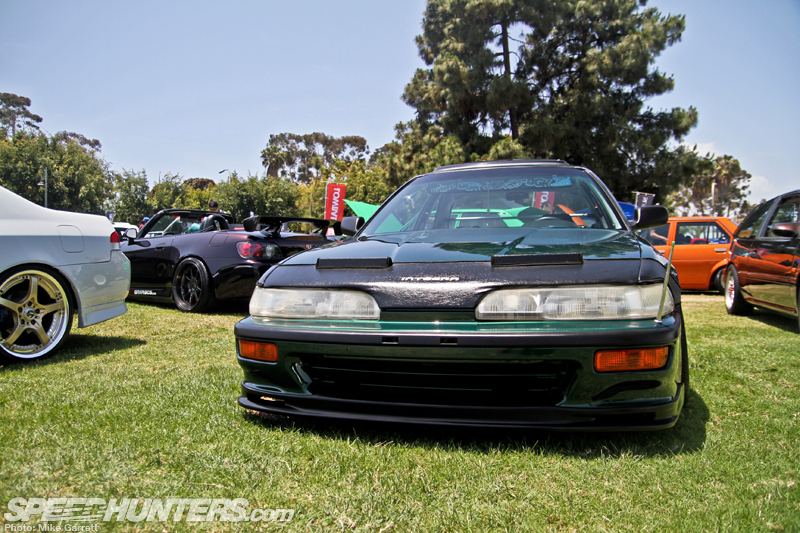 And while Northern California might be the birthplace of Wekfest, the event has also found a welcome home in sunny Southern California. For this year, Wekfest LA returned to the Queen Mary over the Memorial Day holiday weekend for another huge and successful gathering.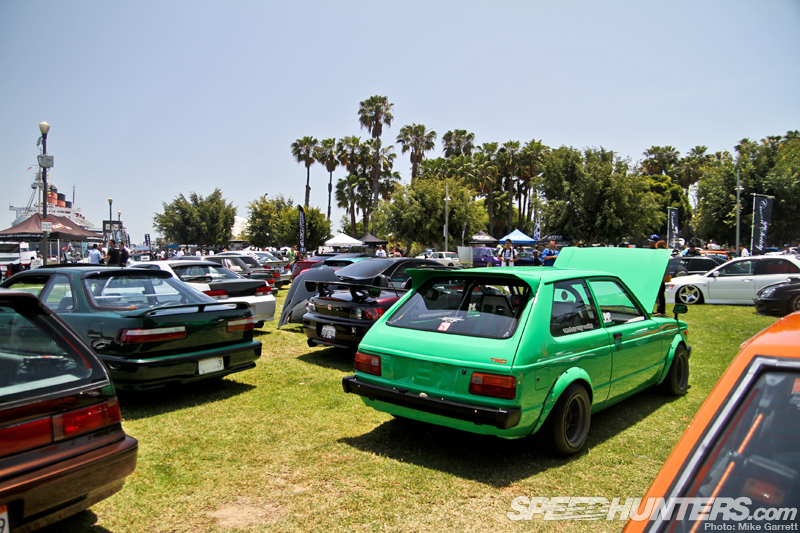 The weather in Long Beach over the weekend was picture perfect, with temperatures around 72 degrees F and beautiful sunny skies. In other words, the kind of stuff that makes people from all around the world envy Southern California.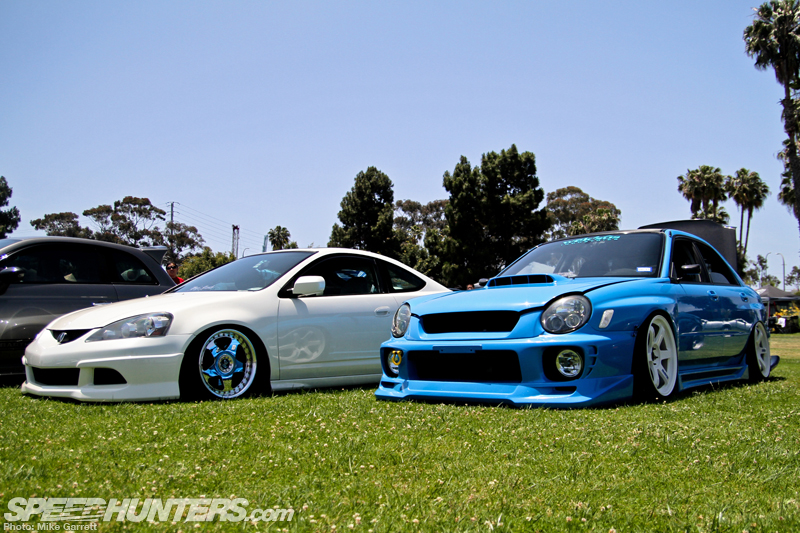 To be honest, I still can't quite put my figure on exactly what it is that's made Wekfest so successful, but the way these events have grown over the last few years is simply incredible. Not only were the Long Beach showgrounds packed to capacity with cars, but the line of spectators waiting to get in seemed to stretch on endlessly.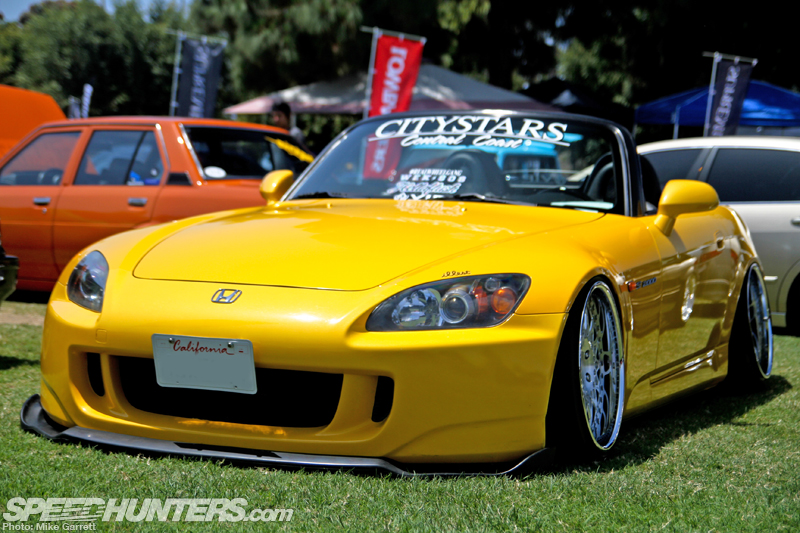 I do know that Wekfest has established itself for having a very high quality selection of cars. While I can't say that I personally loved the style of every single car in the show, there were really no 'half ass' cars at the event. That's something to appreciate in this day and age.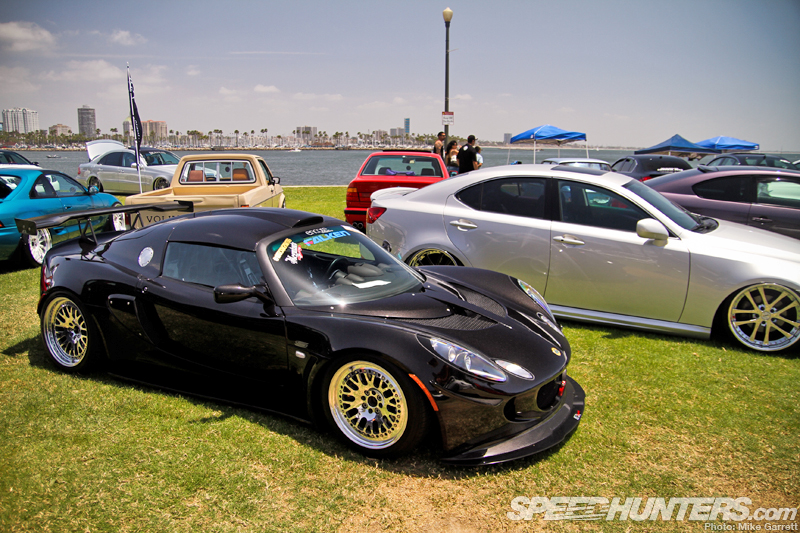 Another great thing about Wekfest is the variety of cars that take part in the event. While it's not limited to any one certain genre, Wekfest is made up largely of late model Japanese and European cars…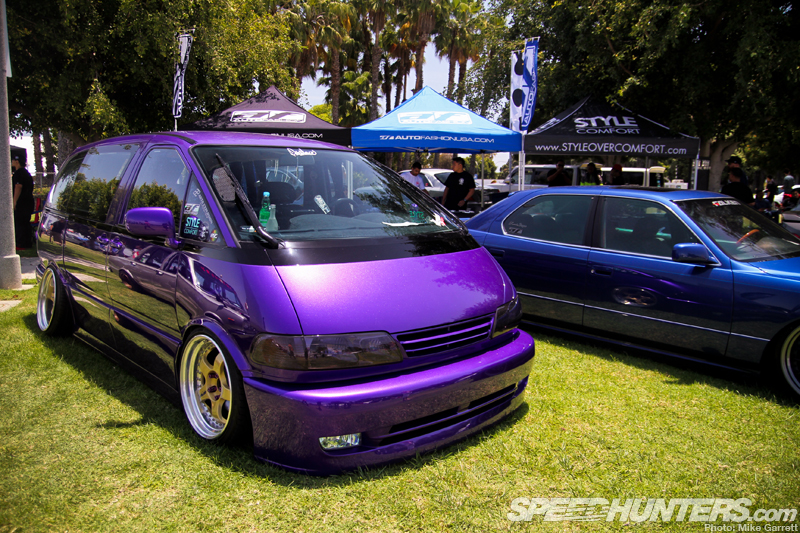 … and within that group, you'll find just about every style imaginable. There are functional track cars, crazy stanced machines, VIP sedans and vans, drift cars, high end Euro vehicles and just about everything else. More than anything, Wekfest is a place where you can really find the pulse of the import community.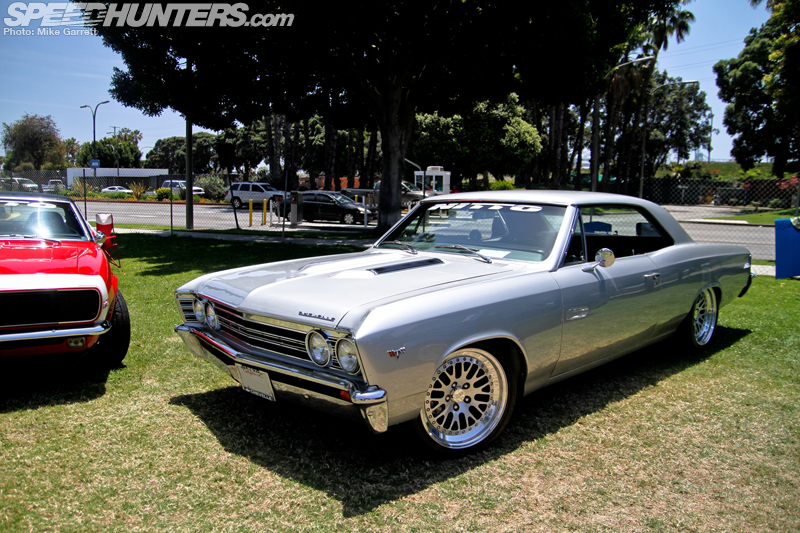 That's not to say there aren't outliers though. In one corner of the show I came across a pair of tough-looking Chevy muscle cars, including this Chevelle on CCW wheels. This thing also popped up during Taryn's coverage of the Slammed Society show last month.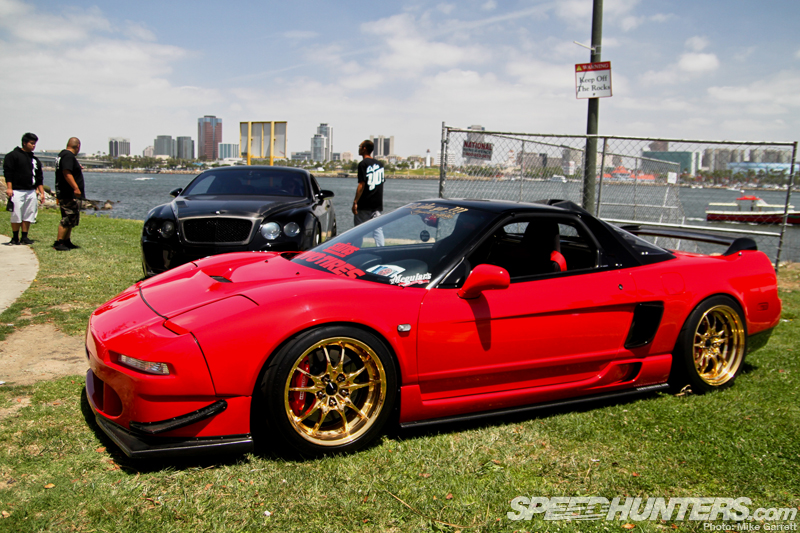 Another familiar car that made an appearance at Wekfest was Mike Mao's very distinct Acura NSX. In case you somehow missed it, make sure you check out the feature Sean and I did on this one of a kind machine.
Being Southern California, it was only natural that there would be a strong showing of Hondas. You know the style: rare wheels, low stance, an immaculately detailed engine bay and the distinct scent of a squash-flavored air freshener.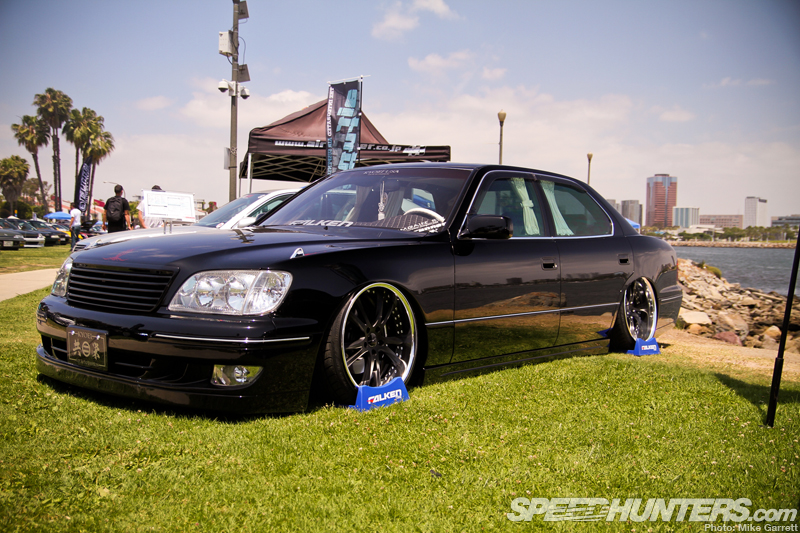 VIP cars also make up a big part of the Wekfest experience, and when it comes to the Japanese luxury sled few do it better than Kyoei USA. Here's their LS400, done in what I have to say is a timeless bippu look.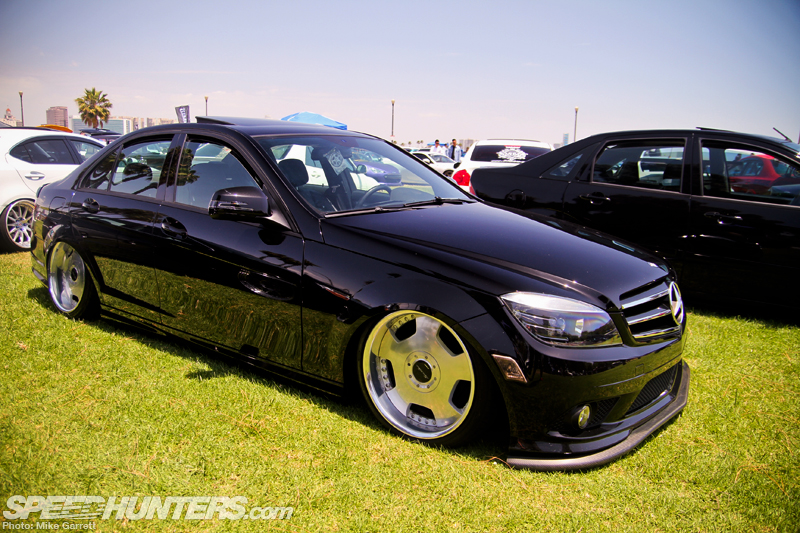 Euro VIP? Absolutely. It's amazing how natural this late model C Class Mercedes looks on a set of Work Eurolines, considering this wheel design is much older than the car.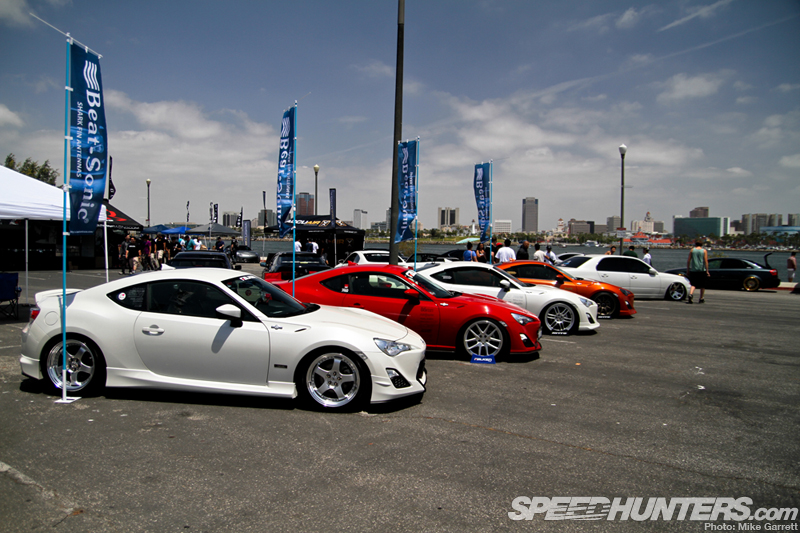 The Scion FR-S and Subaru BRZ continue to infiltrate the scene at an alarming pace. Wekfest LA included a special section featuring a number of these cars modified to varying degrees.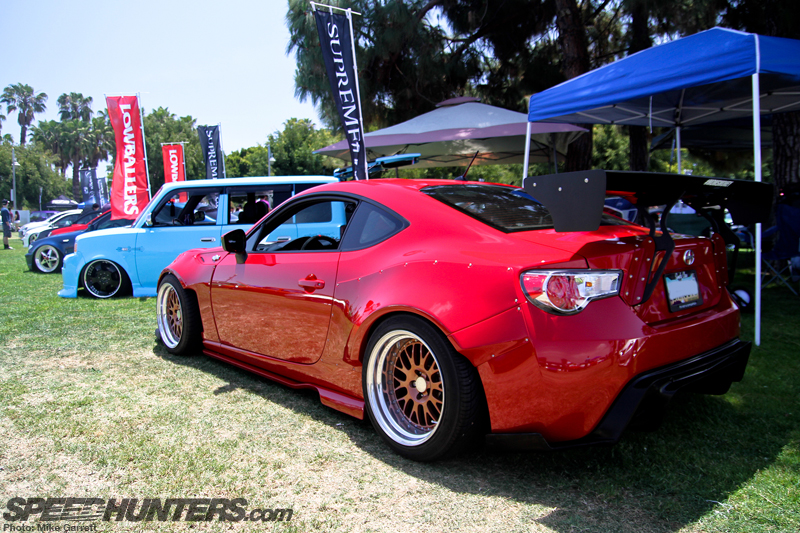 Yes, it seems there's a foreign species set on taking over America. Originally native to Kyoto, Japan, the mysterious Rocket Bunny has spread its seed all over the USA; with this particular creature having adapted to the hot dry climate of Arizona.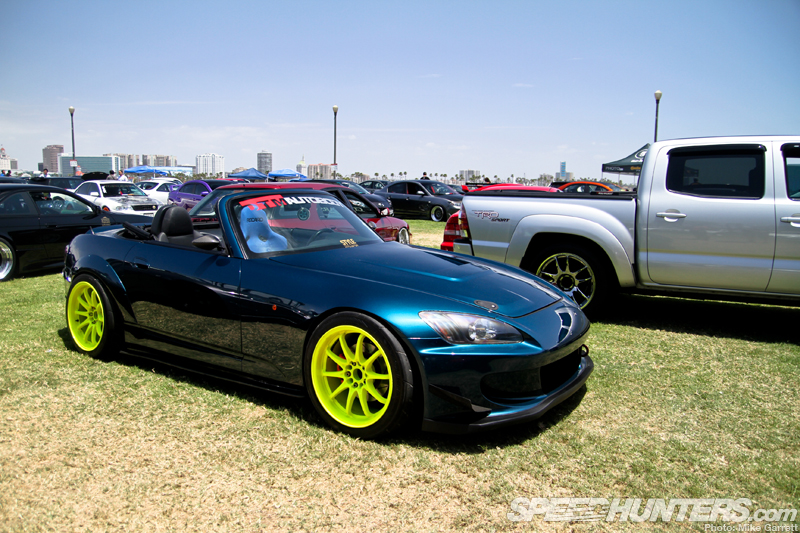 As the Honda S200 continues to age and drop into the price range of more and more enthusiasts, I think we'll be seeing a lot more adventurous S2000 builds popping up. Here's a rather cool looking AP1 with a full color change among other things.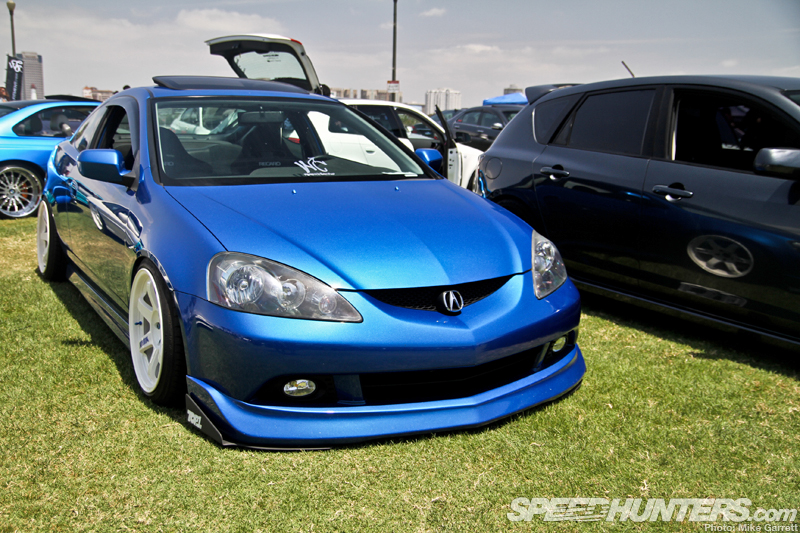 I remember when the DC5 came out and signaled the new modern direction Honda was taking with its cars. Can you believe that was over a decade ago already? Boy do I feel old. Anyway, here's a very nice post-facelift RSX on a set of concave face TE37s.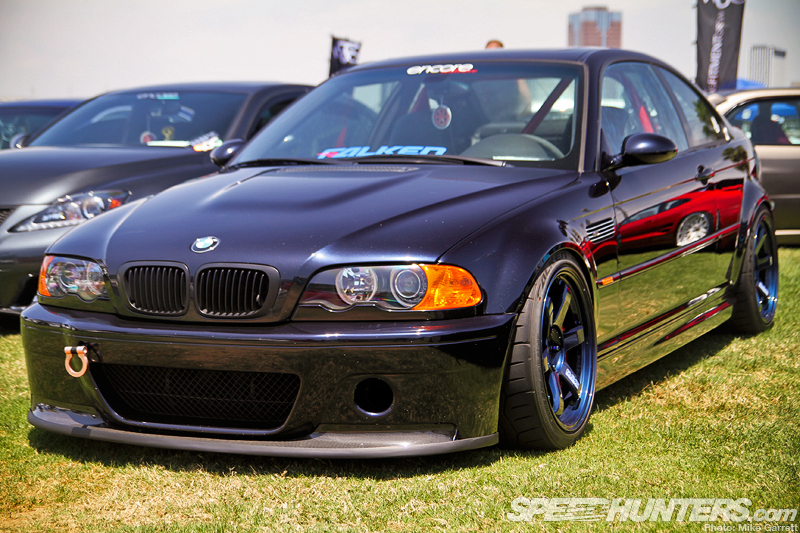 Here we have another set of TEs, these ones in Mag Blue and affixed to a very cool looking E46 M3. To me this car has the perfect balance of function and style. Thumbs up.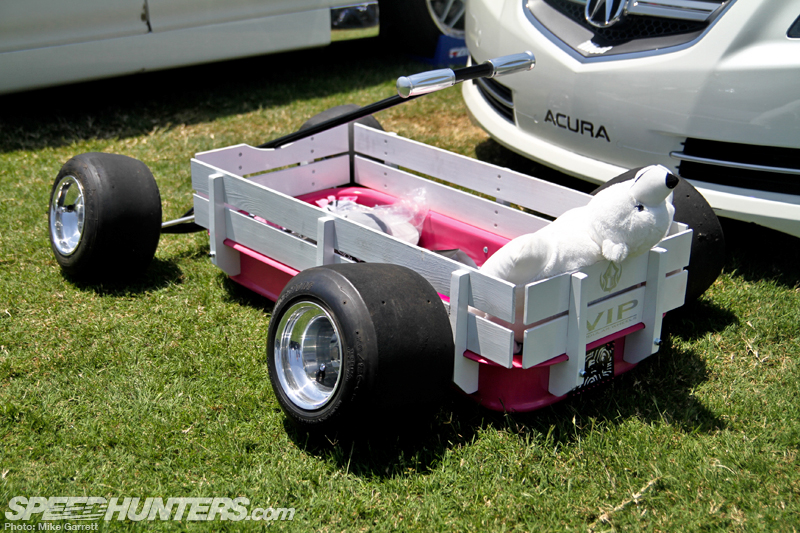 Somebody needs to tell this person their wagon doesn't have ideal suspension travel and those tires aren't going to provide an optimum contact patch!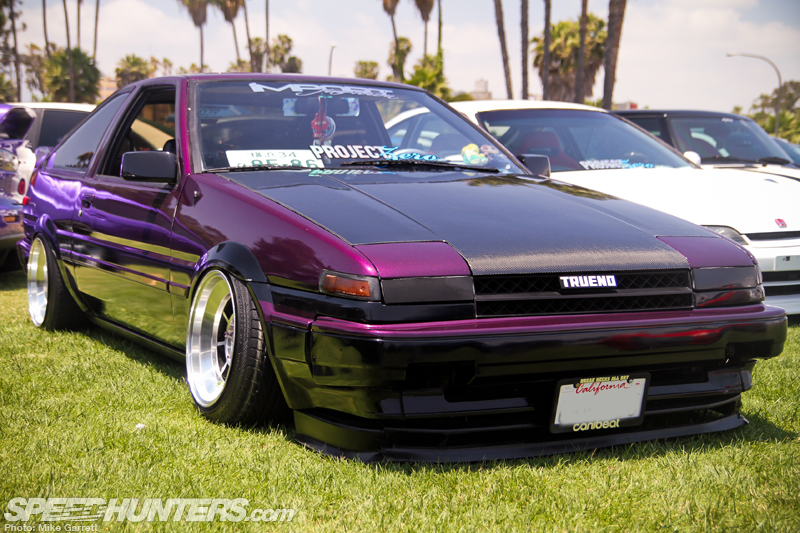 While I got my vintage Toyota fix in this very spot a few weeks ago, there's never a bad time for an AE86. This one was dumped to the ground and wearing its USDM bumpers with pride.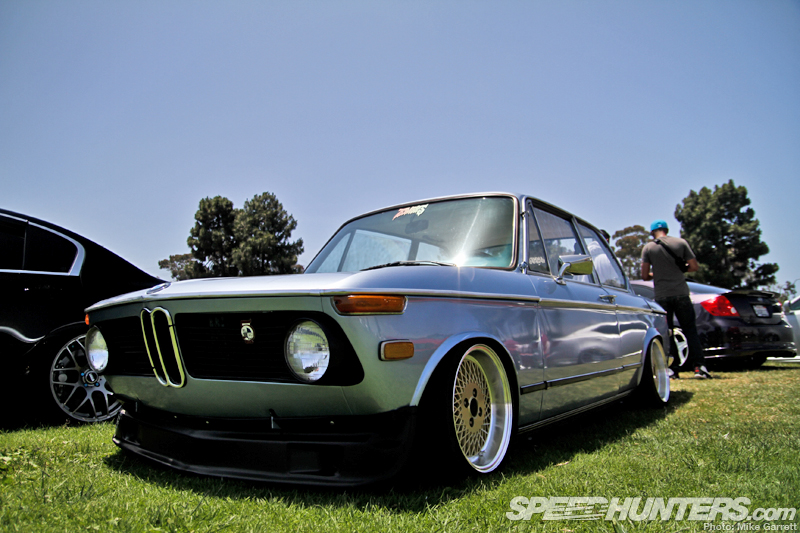 This BMW 2002 is another car that popped up in Taryn's Slammed Society coverage. The little Bimmer was just so cool that I couldn't resist giving it some more love here.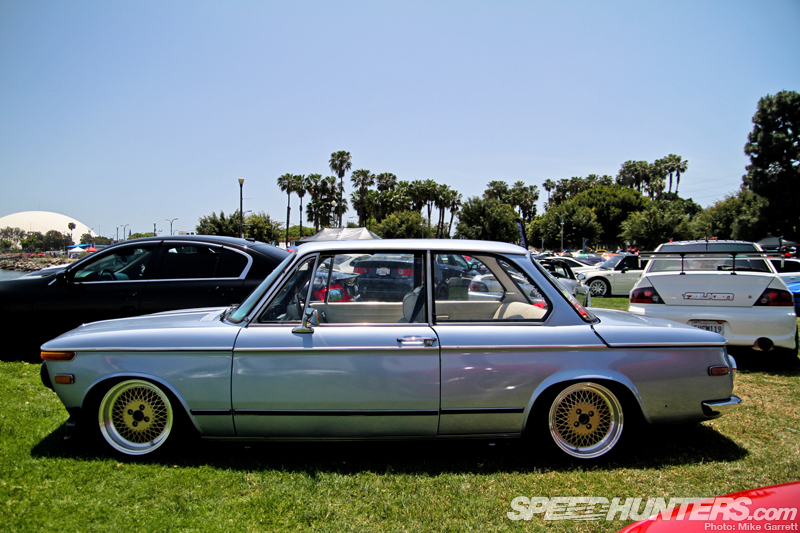 There's really nothing outrageous about the car – it's just a super clean 2002 with bitchin' stance, cool wheels and a perfectly old school color combo. So good.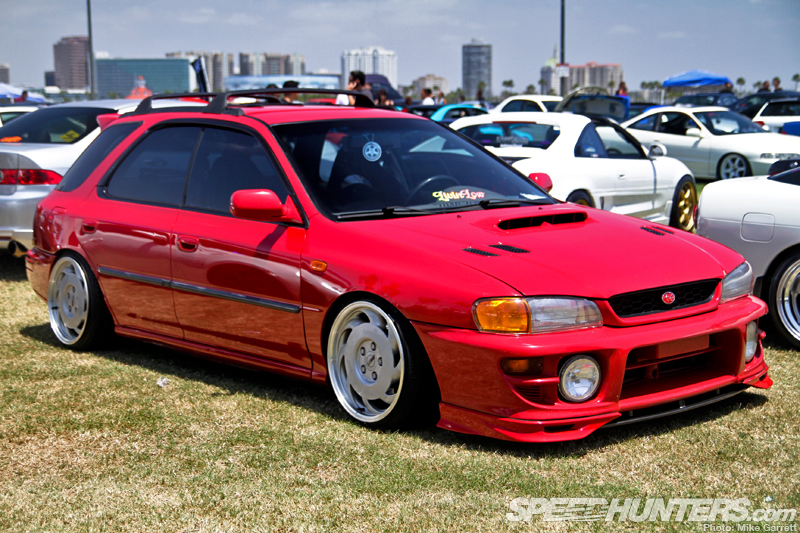 The idea of using C4 Corvette "Sawblade" wheels is something that originally began in the VW scene and then caught on with owners of certain Japanese cars. Here's an Impreza wagon modeling them. Not sure what I think about this.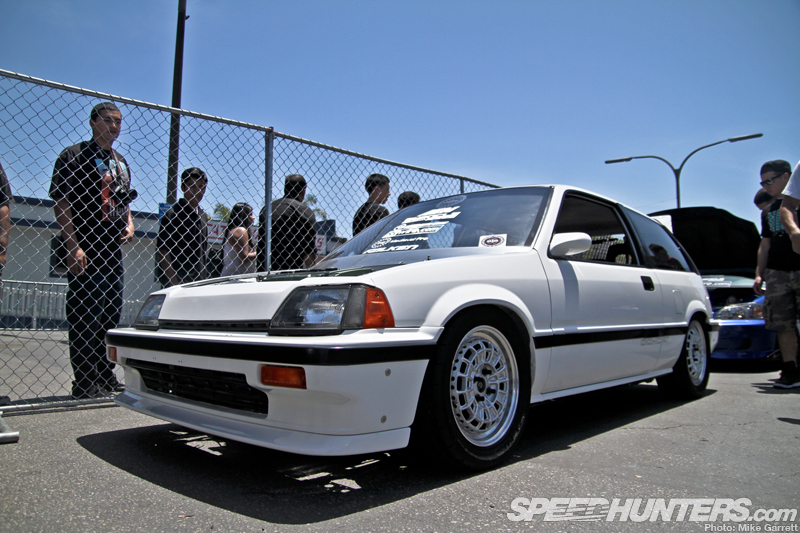 In my eye, one of the standout cars of the show was the stunning EA-T Civic from Rywire. Not only is it rare to see any Civic of this generation at all, but this car is at another level completely.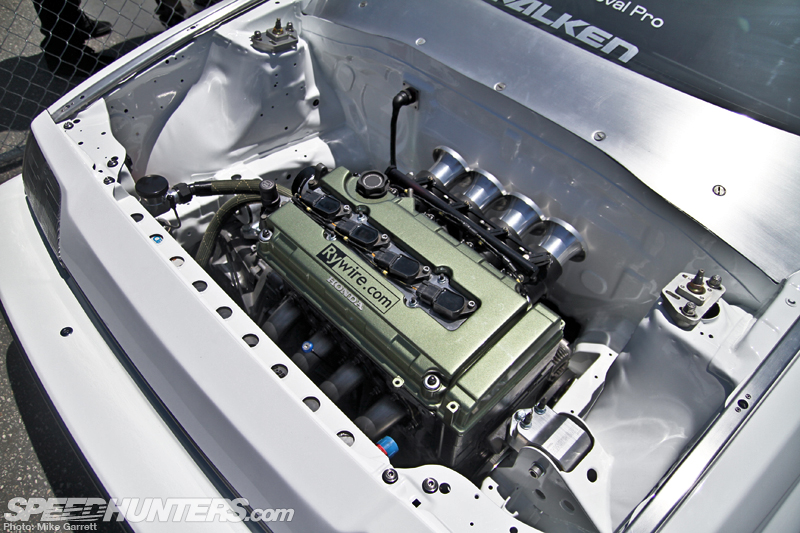 Just look at that engine bay. I know I can't be the only one who's thinking feature material here.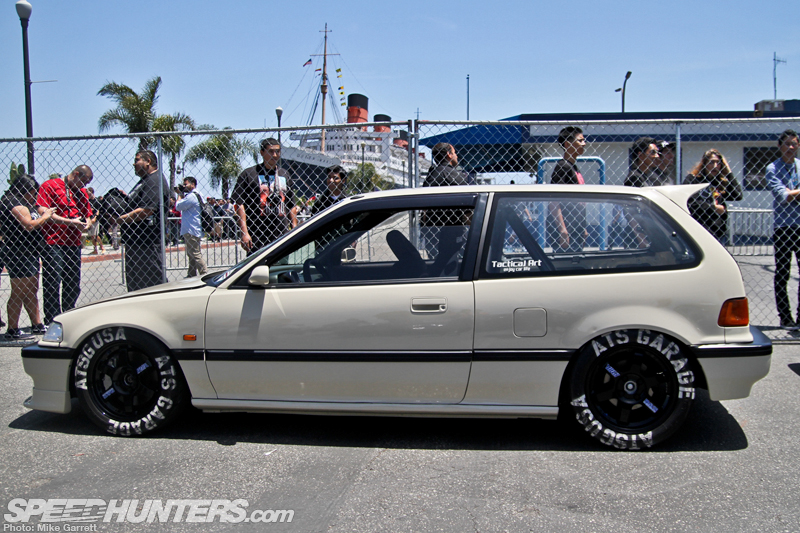 Equally impressive was this EF build from ATS Garage, looking like it would be right at home around Osaka's Kanjo Loop at two in the morning.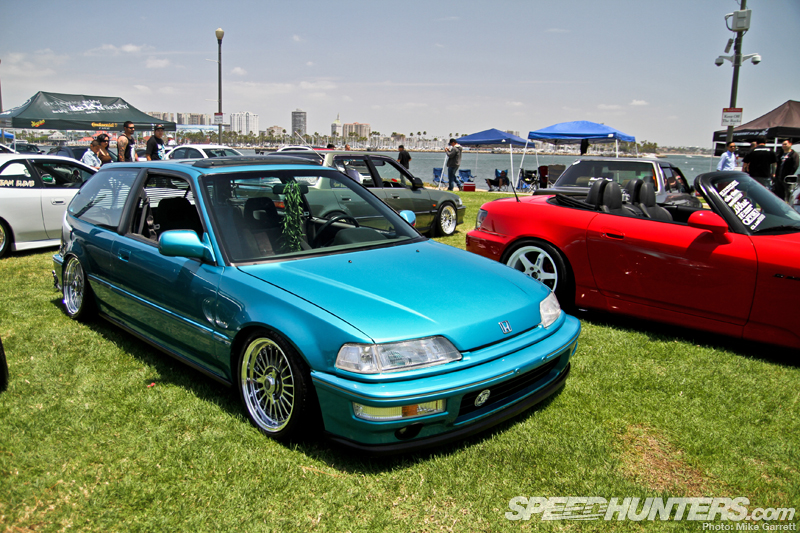 Elsewhere, we have another EF Civic done in more of a traditional old school SoCal import style. Take your pick.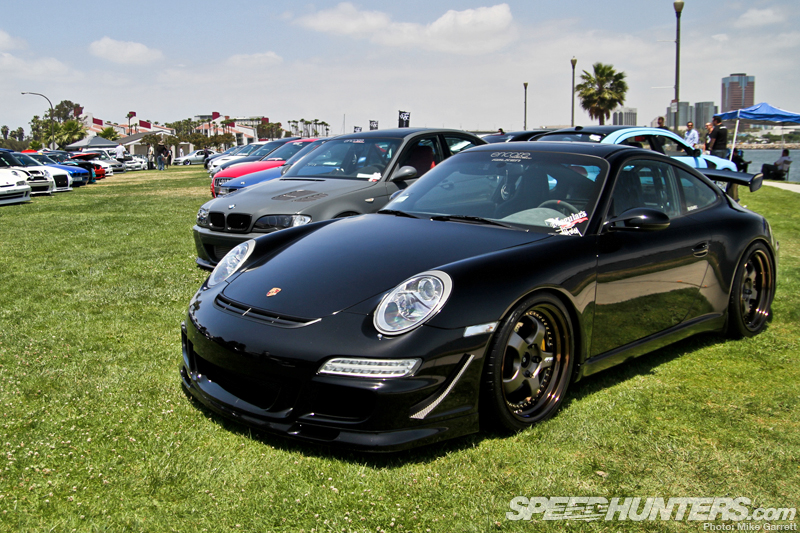 From 1980s Honda Civics to a wicked looking Porsche 997 – such is the variety that Wekfest brings.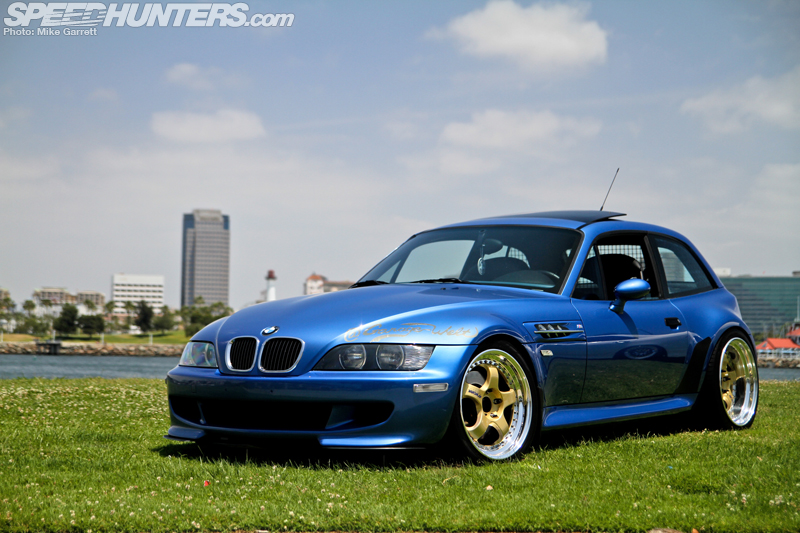 This example of the somewhat under-appreciated but always cool BMW Z3 M Coupe was wearing a perfectly sized set of Work Meister S1s. It may be mild by Wekfest standards, but I'm not complaining.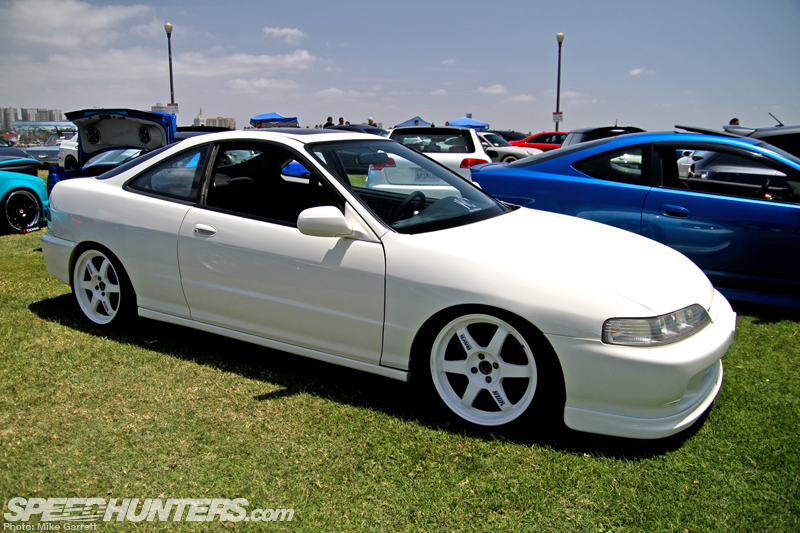 In general Hondas have moved far away from big wheel fad of the early 2000s, but in the right circumstances a nice set of 17s can still look very good on a Civic or Integra – as shown by this DC2 on TE37s.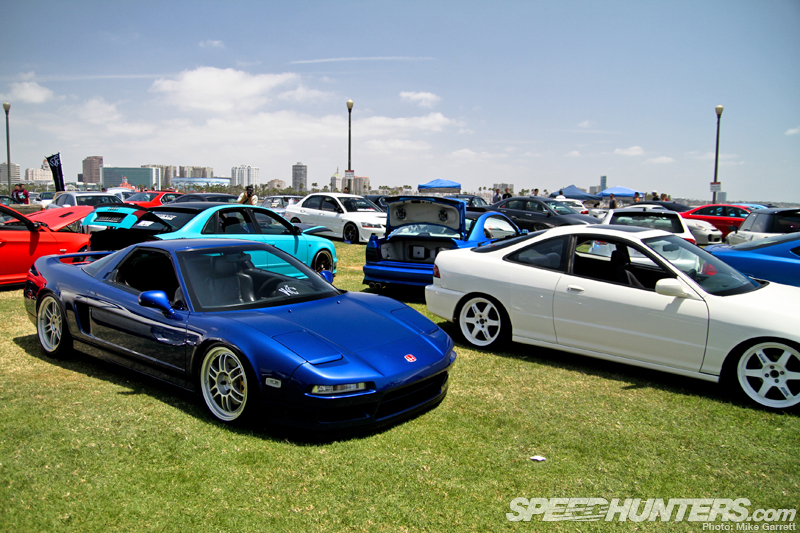 I have lots more to share from Wekfest, but there's a Memorial Day BBQ calling my name so I'm going to wrap this up here.
Back soon with more from Long Beach.
Mike Garrett
Instagram : speedhunters_mike
Email: mike@speedhunters.com
All Wekfest coverage on Speedhunters