Ayrton Senna, Formula 1 and Donington Park: three things that go naturally together. Ayrton's career was intertwined with this track, from his formative years racing in British F3 through his first Formula 1 tests and then on to that European Grand Prix. He even referred to it as his 'best UK circuit'.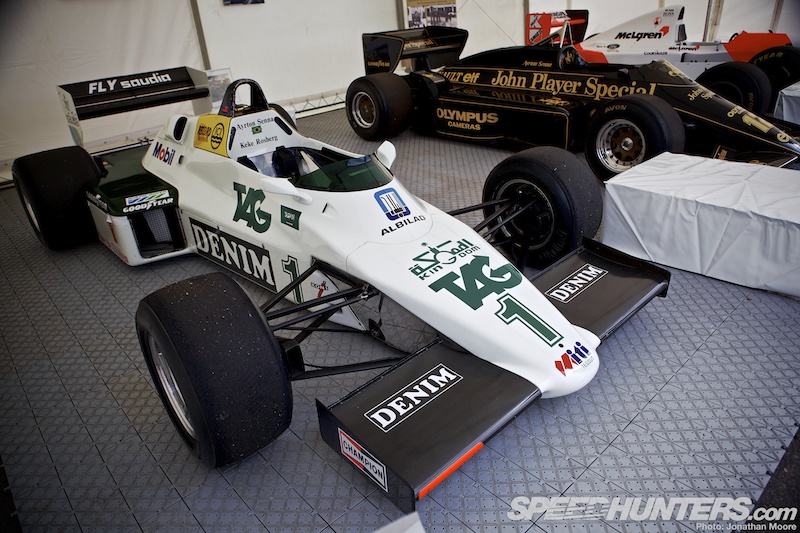 Donington already had a couple of Senna cars in its impressive Grand Prix collection, but for the Donington Historic Festival the circuit brought together a select group of important cars that the great man drove during his career and put them on display for everyone to enjoy. This included his first F3 and F1 cars and some more left field choices to make a display that has rarely – if ever – been seen in one place before.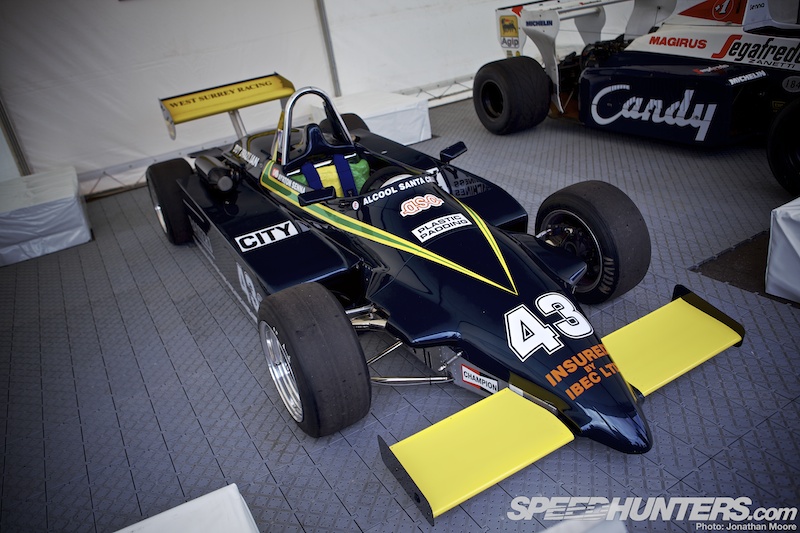 Senna's pocket-sized Formula 3 car from 1982 represented his foray into the top-level British national single-seater series.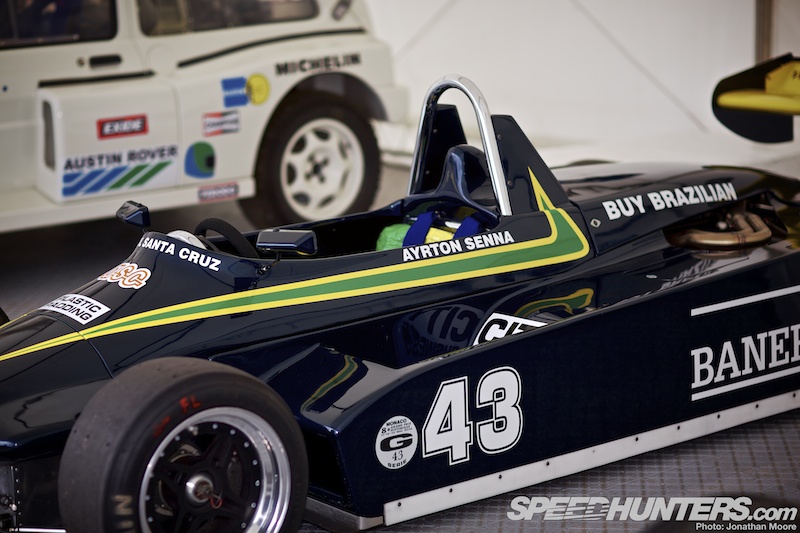 Senna had already found plenty of success in the British and European F2000 championships, and was rewarded with a drive in this Ralt RT3 for the season-ending British F3 race at the challenging and high speed Thruxton circuit.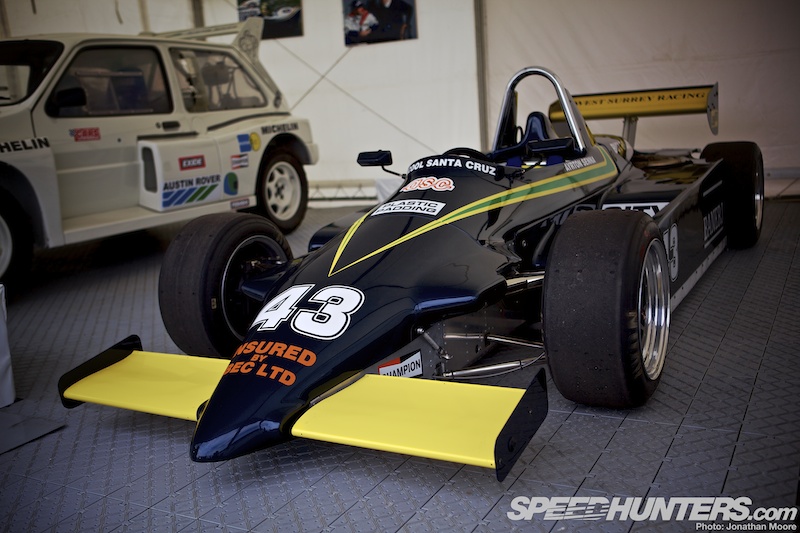 What did he do? Take victory of course, before heading into a championship-winning year in '83 and his season-long battle with Martin Brundle.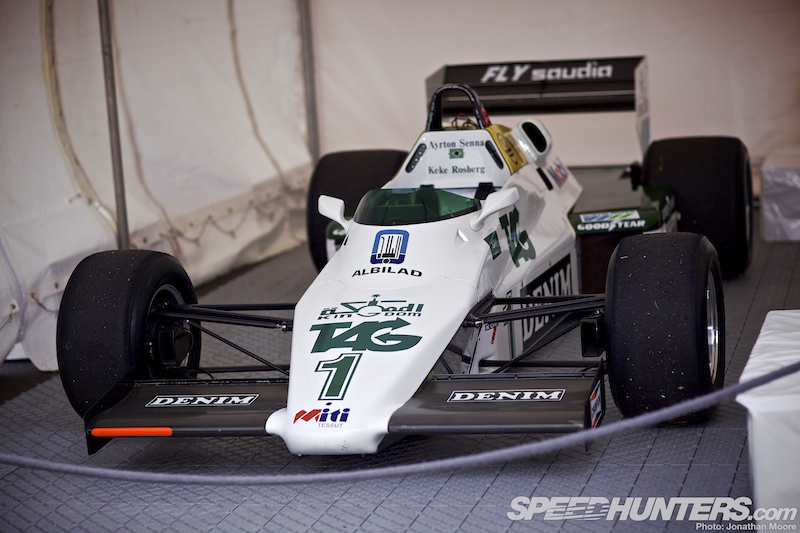 A Formula 1 career has to start somewhere, and in the 1980s there were far worse places than Williams. Senna stepped into the snub FW08C that belonged to World Champion Keke Rosberg (and in which Rosberg had won at Monaco) for a test at Donington Park.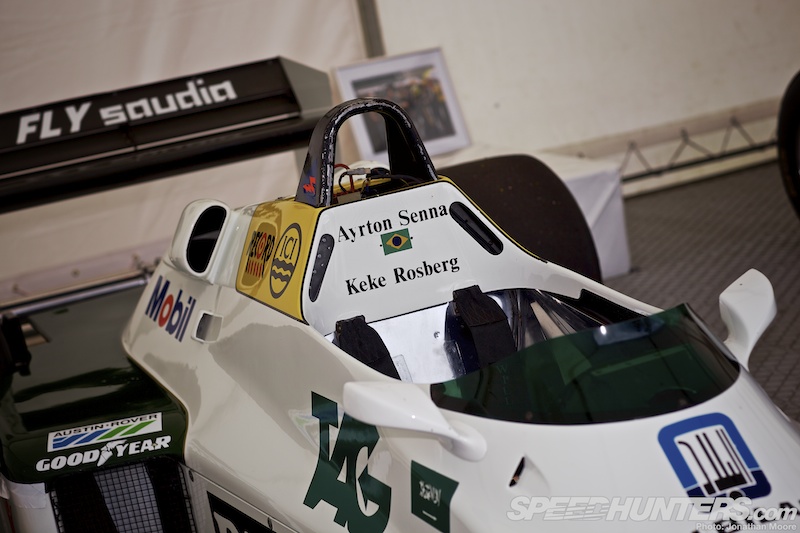 Naturally he went faster than Rosberg at the test. I'm so used to getting over excited about the next car up that I'd actually forgotten about this run in a Williams – Senna also tested for McLaren, Brabham and Toleman.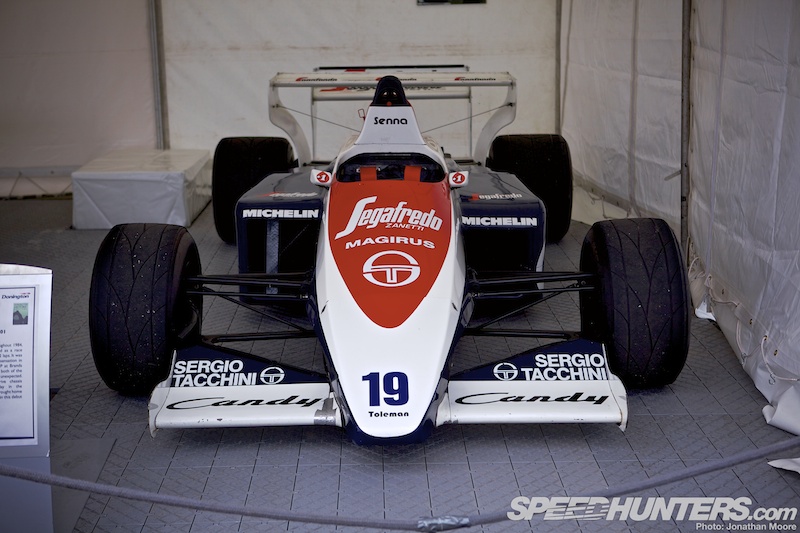 But it was the latter team that he opted to race for in the 1984 season, and in one of my favourite Formula 1 cars full stop. It's not the prettiest, though it has a certain charm. It wasn't the fastest, though the Hart turbo was very effective if it kept going. It certainly wasn't reliable… But I remember even customising a generic F1 Matchbox car with a cardboard second wing and red, white and blue livery so I could emulate Aryton's turbocharged magic.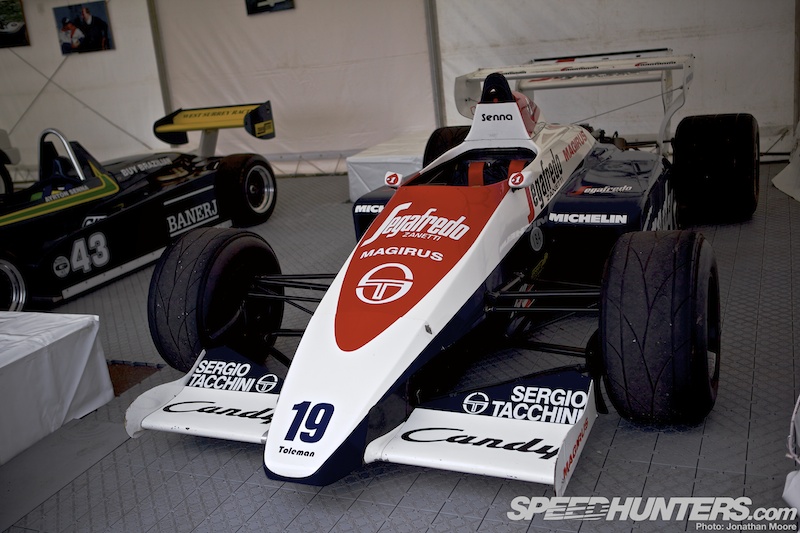 TG-184-01 was Senna's test car throughout 1984 and was also used as his race car at Detroit. Its finest hour was at Brands Hatch, where Ayrton put the car at the top of the time sheets during both Friday practice sessions. Its sister car, TG-184-02 was recently on show at the Grand Prix collection.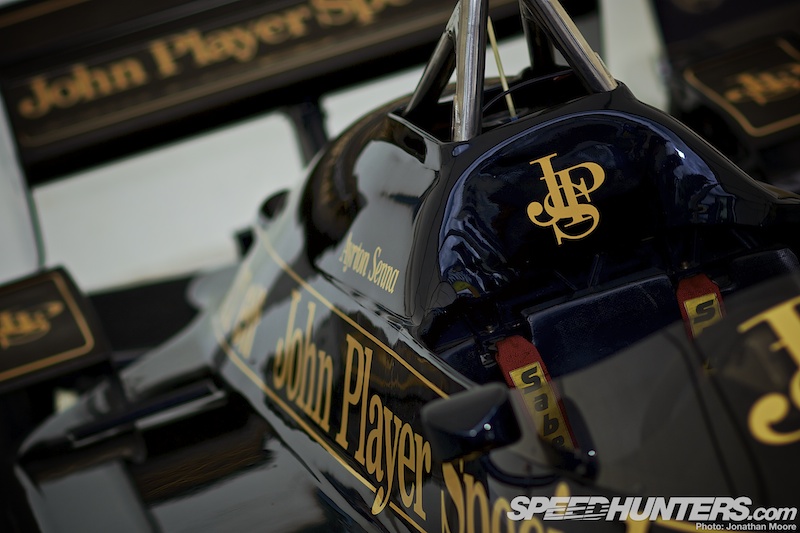 From Toleman in 1984 Aryton moved to the JPS Lotus team in 1985. From the over-delivering at Toleman the previous year, Lotus gave him a platform to dominate with: the 97/T.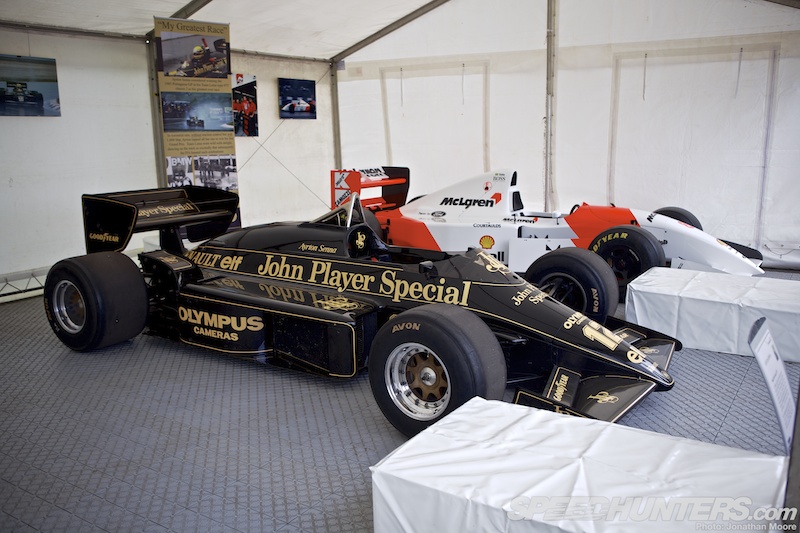 Senna took his first ever F1 pole in this car at Estoril in Portugal by over a second from the opposition, before crushing them utterly in the rain-affected race the following day. He took his first win in F1 by over a minute.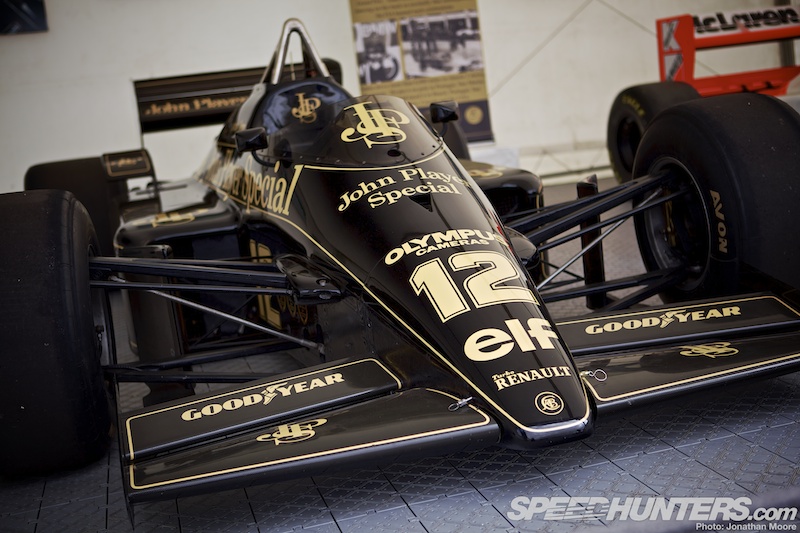 If I have to make excuses for liking the Toleman, then none are necessary for the 97T. It's a perfect example of an '80s F1 car, from the angular and purposeful two-plane front wing and perfectly sculpted nose to the unfussy and rounded rear deck, supplemented by those two small flick-up wings. And the livery isn't bad either, is it?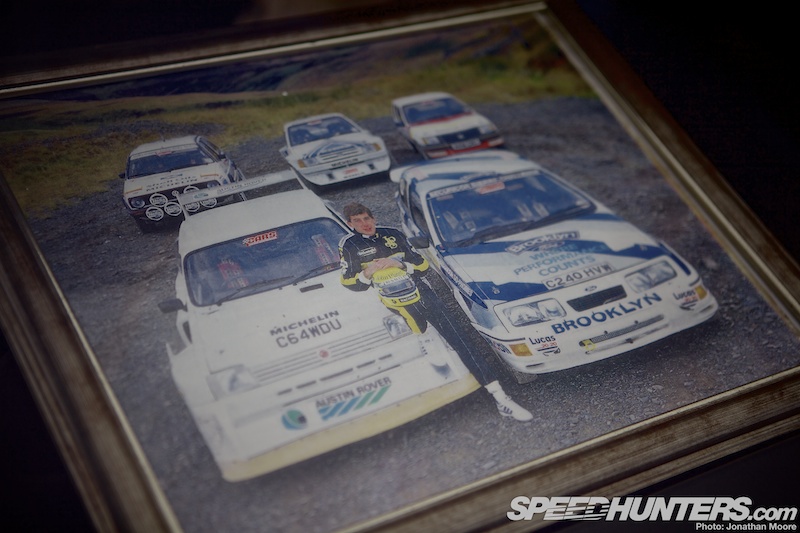 Senna's career continued to go stratospheric at the pinnacle of single-seaters, but that didn't preclude him from dipping his toe into other motorsports, like all the greats.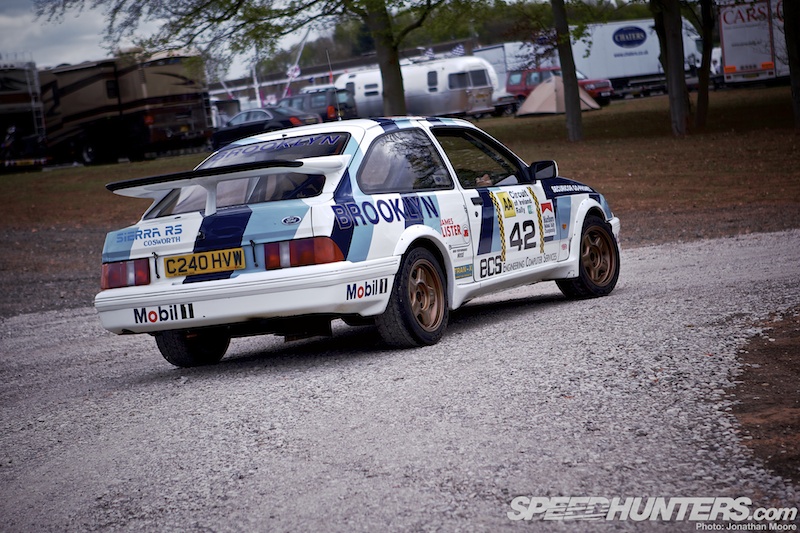 His one-off in a Group C Porsche 956 was followed in 1986 by a group test of five rally cars for Car And Conversion magazine. A VW, Escort and Vauxhall were joined by two rather more potent weapons, one of which I've already had a closer look at in the previous spotlight.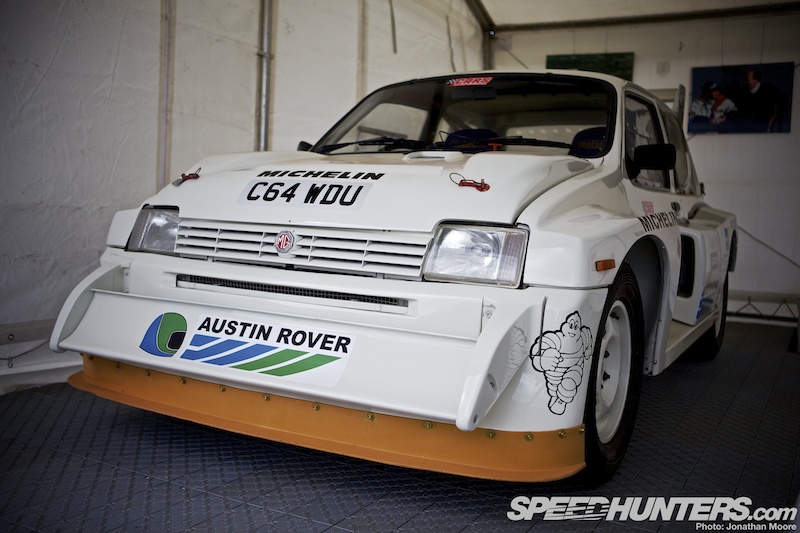 But the other is particularly rare – the last time I saw it was at the auction space at Autosport International last year. Senna thrashed this Metro 6R4, impressing all who witnessed the day. Senna was a fan of the loose surface, and particularly quick in the all-wheel drive Metro once he'd stopped trying to use racing lines. At the time he was quoted as saying: "The only problem is I don't want to stop. I want to carry on."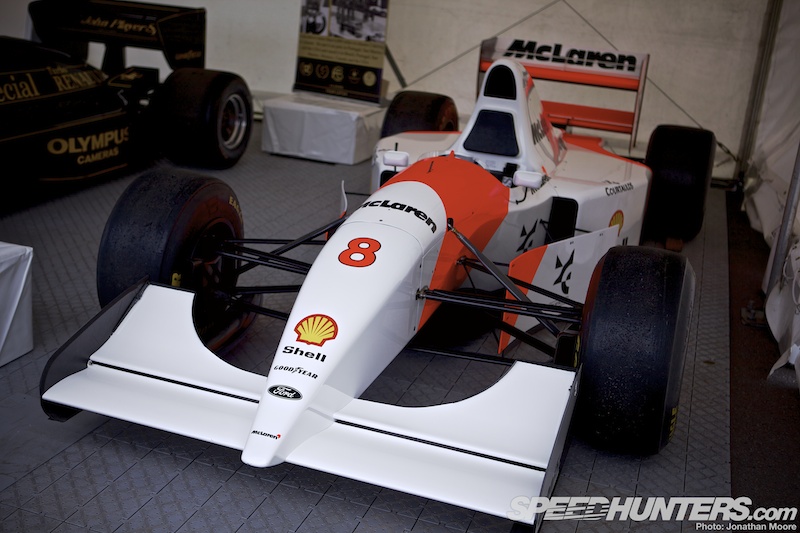 So, that Donington Race. The European Grand Prix, 1993. Triple World Champion Senna's McLaren MP4/8 shouldn't really have stood a chance against the more powerful Williams and Benettons, yet Ayrton put in a masterclass in the wet conditions that is still talked about in hushed tones.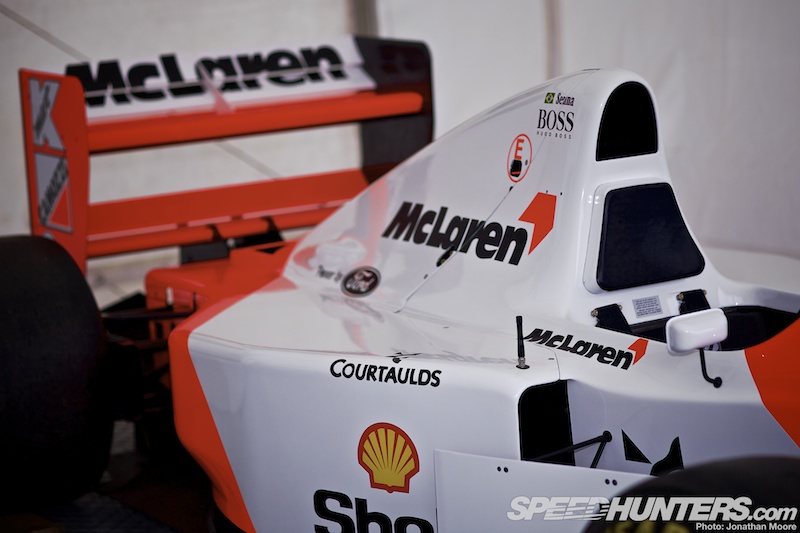 Never have Senna and the word 'Boss' been so aptly put together. Ayrton destroyed the competition that day, eventually finishing 80 seconds ahead of Damon Hill's Williams. It was a sublime performance, and this was his test car from that weekend: the platform for his forthcoming victory. Seeing one of these cars would be a privilege, but seven? It's still sinking in – and it's made me want to revisit the Grand Prix collection again in the very near future…
Jonathan Moore
Instagram: speedhunters_jonathan
jonathan@dev.speedhunters.com
Donington's Grand Prix collection