As car enthusiasts, I'd say there are generally two different ways in which we acquire new vehicles. First off, there's the traditional route where we have a specific model we seek out – often looking at numerous examples and doing much contemplation before we decide to hand over our hard-earned money for the right car. Then there's the other way. You know, when you unexpectedly come across an opportunity to buy a car that you just can't pass up. Over the last few weeks I've managed to experience both of those situations, and my project car garage has doubled in the process.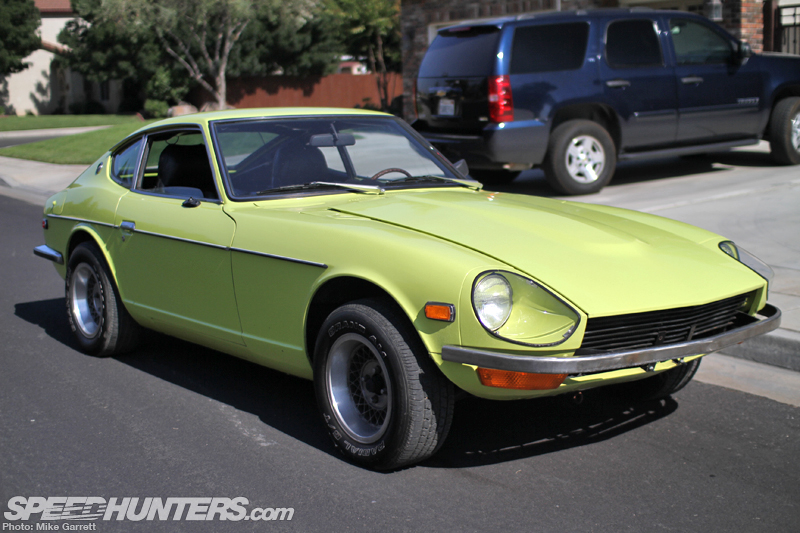 The story actually begins a few months ago when I decided it was time to part with my '72 Datsun 240Z. It was a fantastic car, but I decided to focus my vintage car efforts on my '69 Crown. With the Z gone, I figured I'd replace it with something a bit more friendly as an everyday car. Something that would be easy to own and fun to drive with lots of aftermarket support. For me, a Miata was the only answer.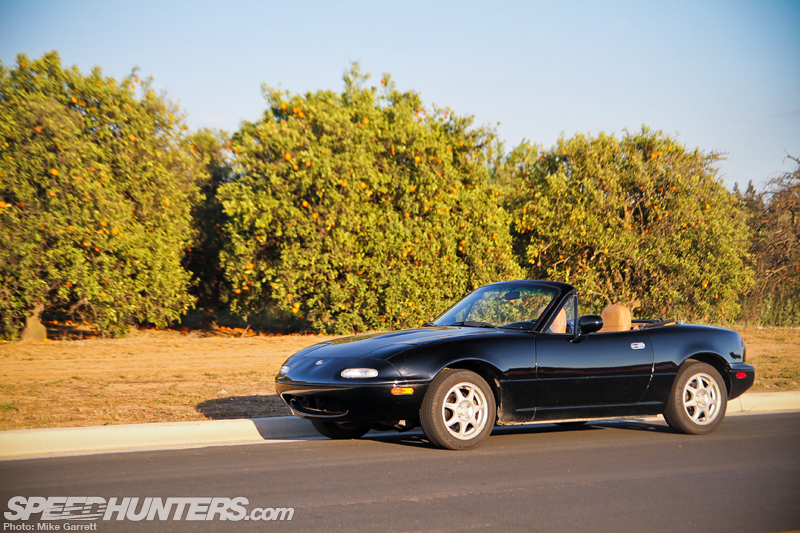 I've owned a handful of these little Roadsters over the years, and have grown extremely fond of them. It doesn't matter what part of the world you are in, it's hard to beat the Miata's combination of affordability, reliability and fun – even in stock form. I could go on about this forever, but I'll save the Miata gushing for another update.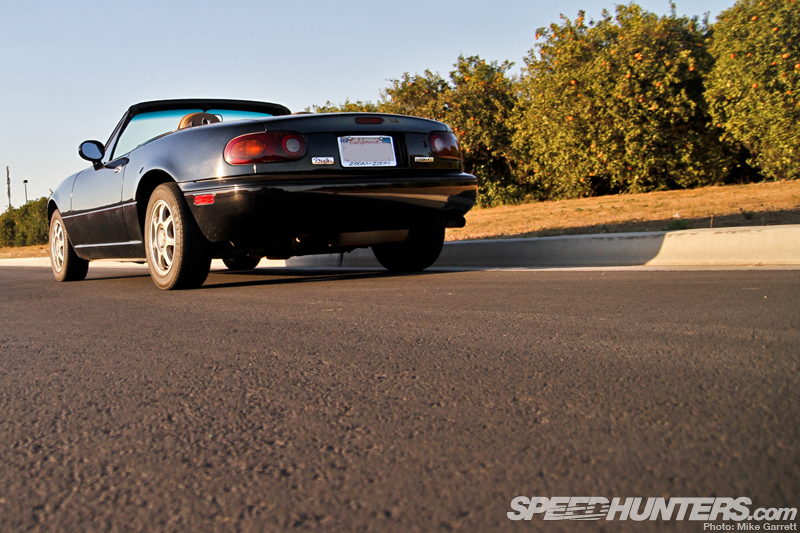 What I will say though is that here in California the used Miata market has changed quite a bit since I first took an interest in these cars. Several years ago it was easy to find one these cars in good condition for a few thousand bucks, but that's no longer the case.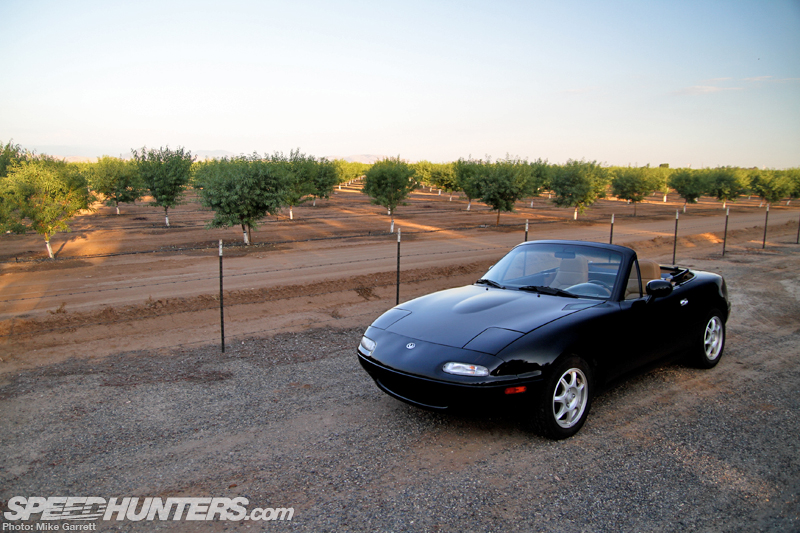 After some online searching, I was quite discouraged to find that most of the reasonably priced Miatas out there were in rough condition, cheaply modified, or sometimes a combination of the two. Finally though, I came across a car for sale locally that seemed to be just what I was looking for.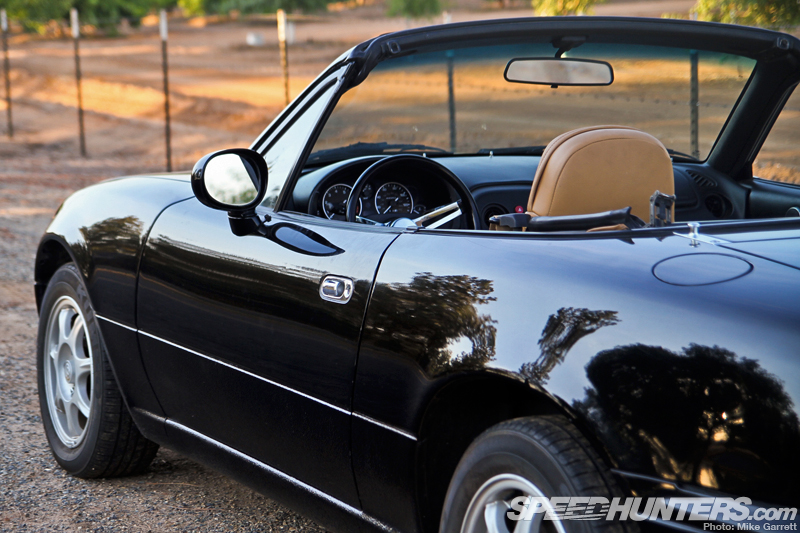 It was a bone stock black '94 model with the tan leather interior. That meant the car got all the 'good stuff' as far as NA chassis Miatas go – the 1.8-liter motor, larger brakes, chassis bracing and most importantly the Torsen limited slip differential. But more than that, this car appeared to be very well taken care of.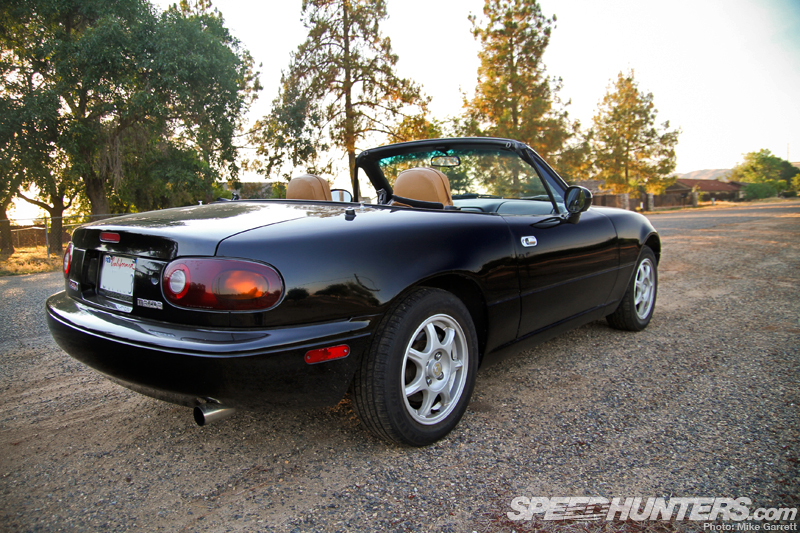 The owner had the car since 2003 and it had been kept in the garage all of its life. It's not museum-piece condition, but it's extremely presentable considering it's almost 20 years old. I was also given a stack of maintenance records from the last decade. It was hard to ask for anything better.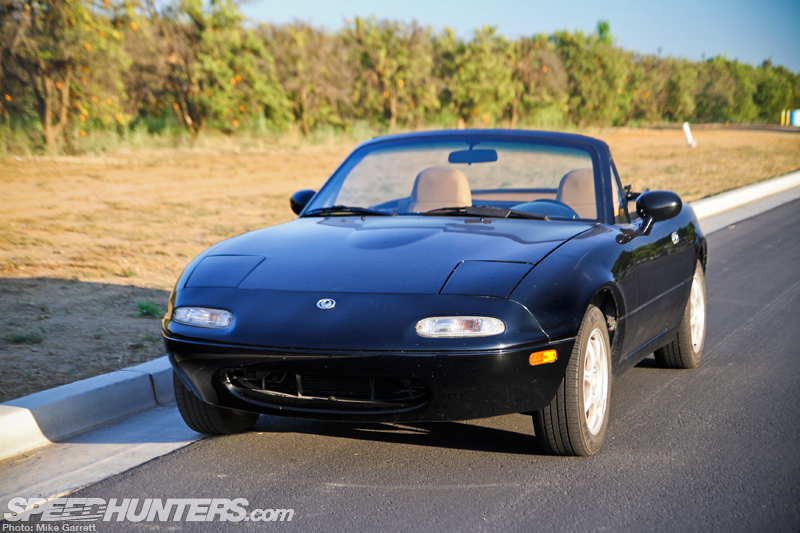 A deal was made and I was soon driving home in my latest Miata and rediscovering the joy of Mazda's world famous sports car in the process.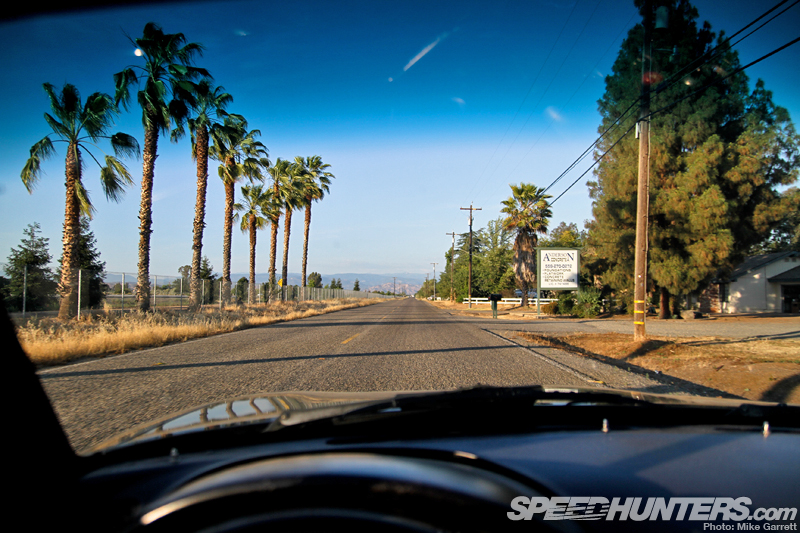 The car actually has a brand new soft top on it, but I wouldn't know because I leave it down the whole time. There's just something about a lightweight, open air, rear-drive car that refreshes the soul. It might get blown off by a minivan in a drag race, but the driving experience is so tactile that it doesn't even matter.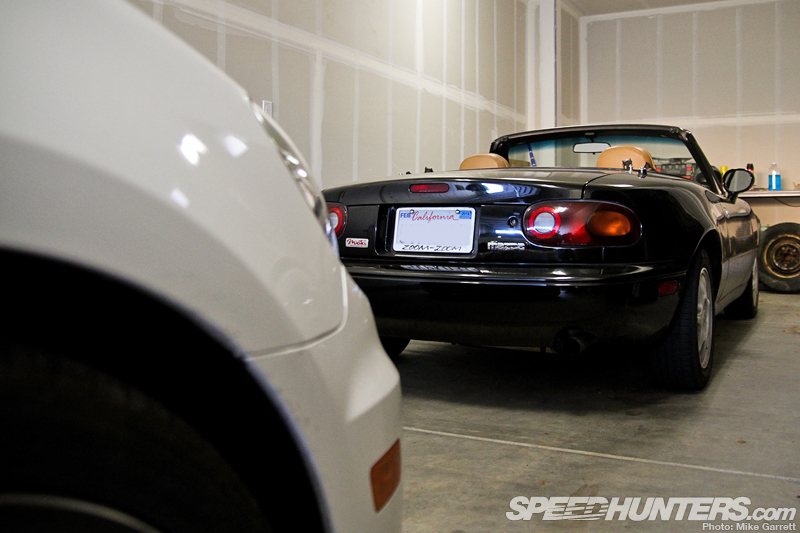 The Miata is really the perfect garage mate for my Volkswagen GTI – a stripped-down simplistic alternative to the GTI's modern jack of all trades mentality. The VW will still see the vast majority of the miles, but it's nice to know the Miata is there should my wife be driving the GTI, or when I just want to go out for a 'drive'.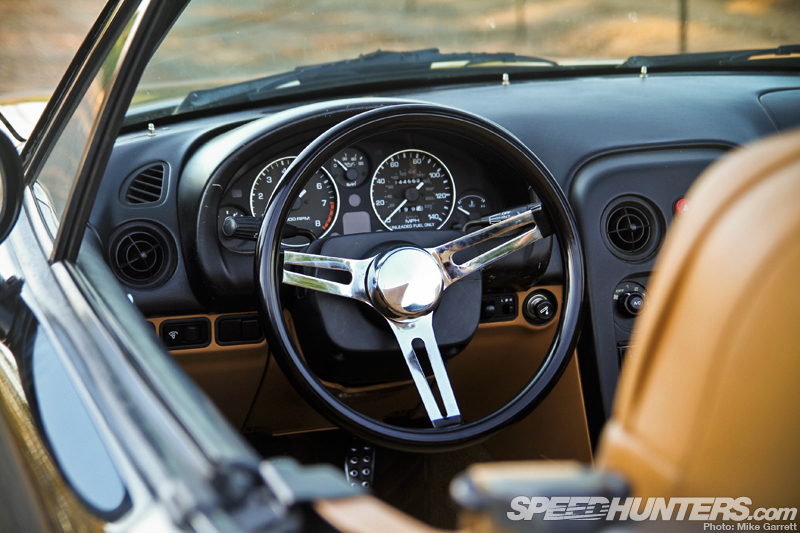 I've actually already started with the modifications on the car, with the first change being the installation of 340mm Mooneyes dished steering wheel. This was done partly as a visual upgrade from the ugly USDM airbag wheel and just as importantly to free up some extra room in the cockpit for my six-foot-plus frame.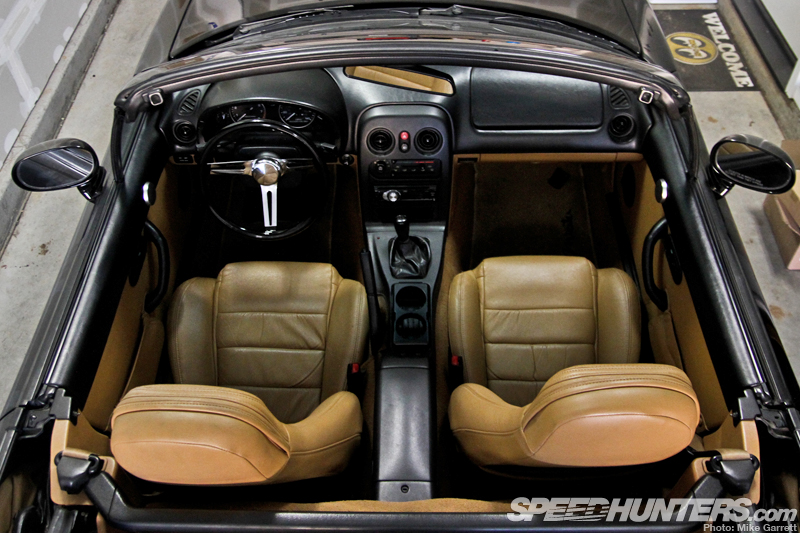 Mooneyes offers these wheels in a variety of cool metalflake colors, but I figured the traditional black would match the cockpit best. So far I'm quite happy with the investment.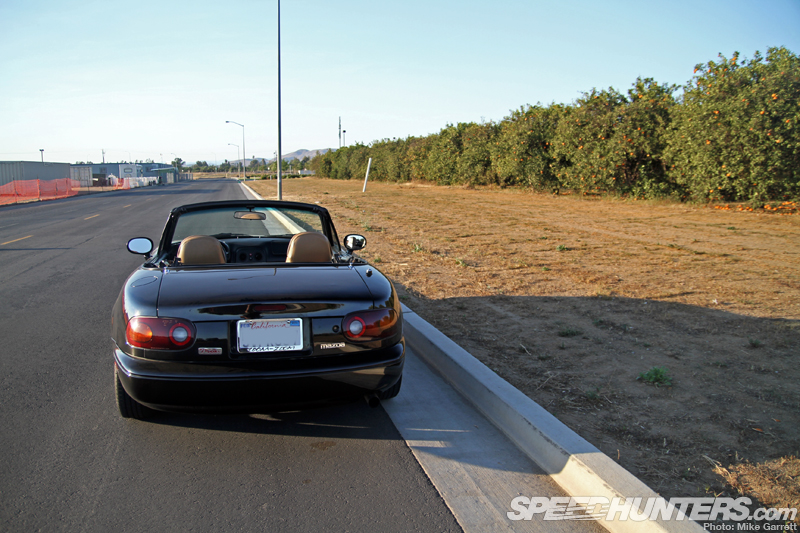 As for the direction of the car itself, I'm really looking forwarding to continuing with the modifications. Because this car isn't my primary transportation, I have plenty of freedom for the project – but I am thinking to stick with a more street-friendly theme. I also like the idea of embracing with the Miata's vintage sports car roots in terms of exterior styling.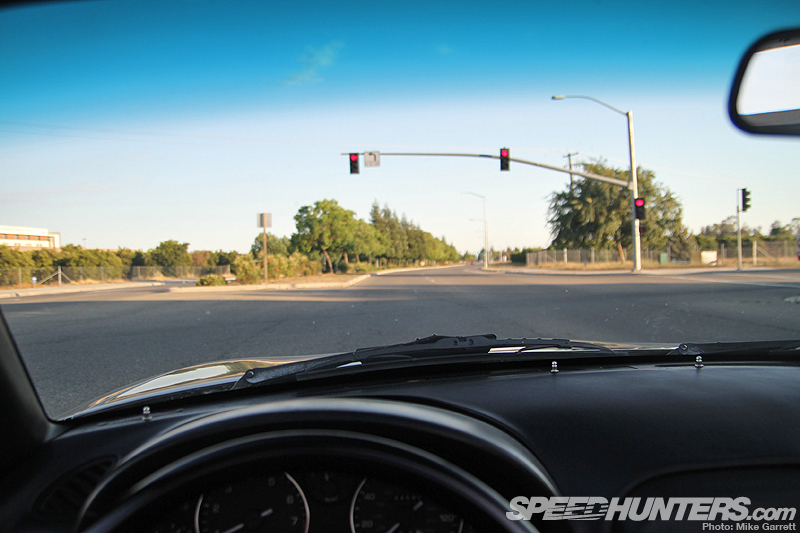 So that's the story so far with my Miata, but only half of the tale I'm here to share…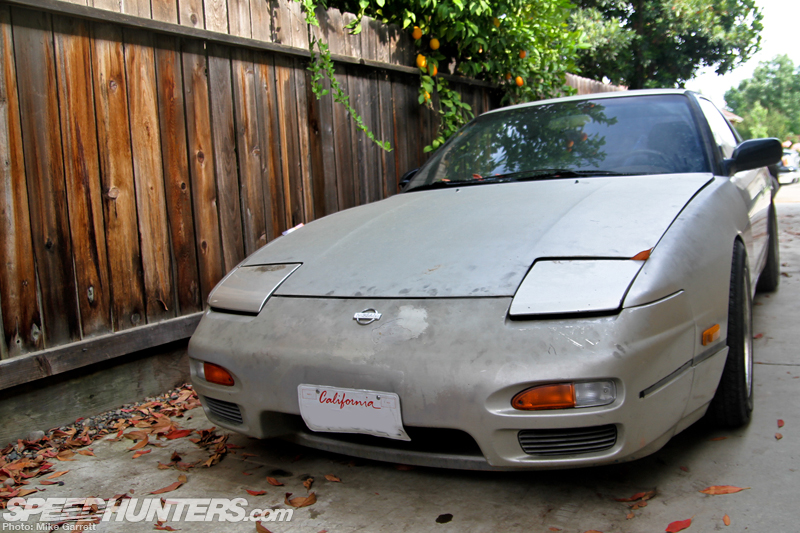 The second part of the story is a little bit stranger. It begins a little over a week ago when I was sitting on my couch on a Sunday morning watching NASCAR with one eye and browsing Craigslist with the other (like a true American). I came across an ad with someone selling a '91 Nissan 240SX with a blown motor for a rather low price.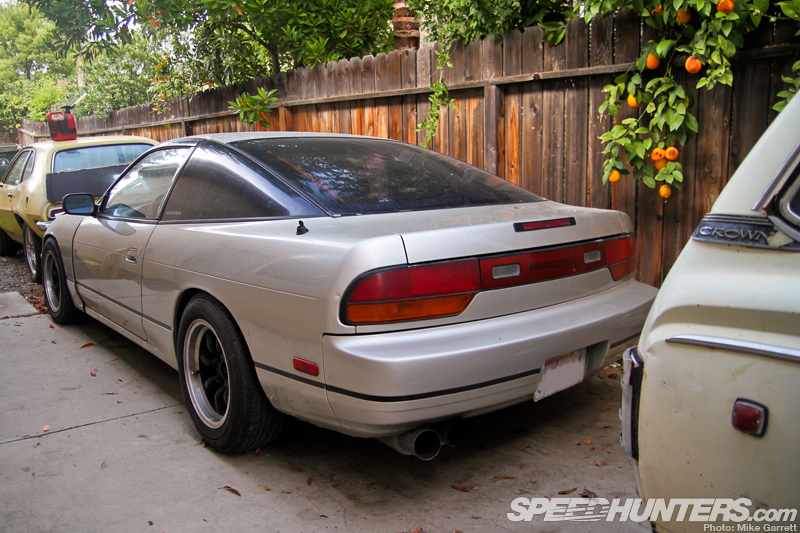 Now I surely wasn't looking for a non-running S13, but I soon found myself in my car and on the way to take a look at the thing. I arrived to find a car that was actually better than I expected. The KA24DE under the bonnet was no good, but the S13 had a clean California title and was otherwise in decent cosmetic shape with a straight body in the original champagne gold color.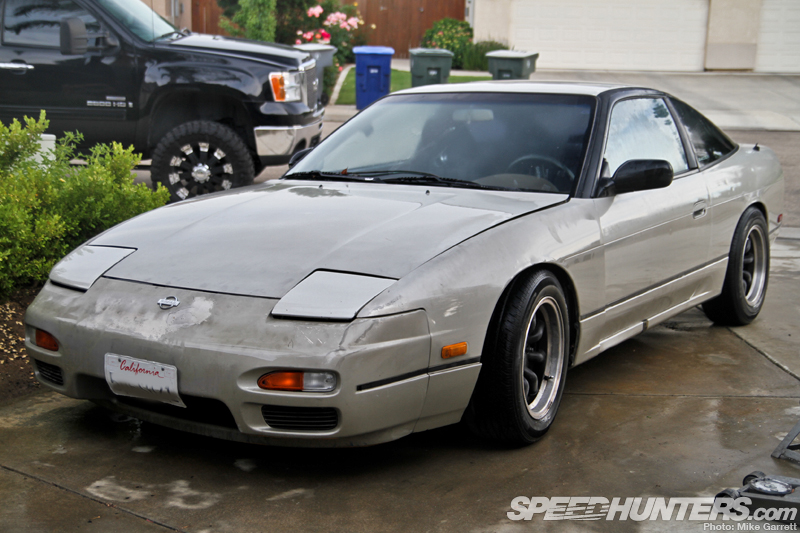 The car also had a fair amount of modifications, including an LSD diff, coil-over suspension and some other bits and pieces. Even the interior was in good shape with a pair of mega-JDM 180SX seats. With an asking price of $800 for the whole thing, I just couldn't resist.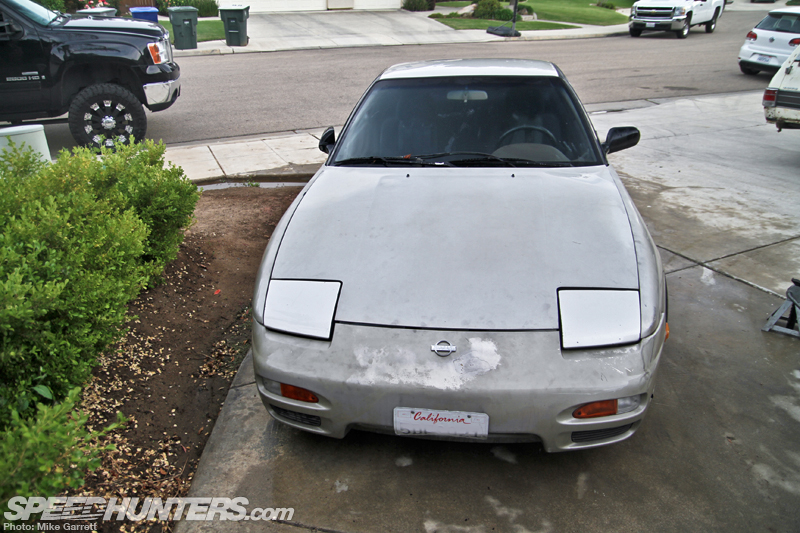 So there I was calling up my dad and politely asking if I could borrow his car trailer to get this beauty home. And when I say 'home' I actually mean my brother's house, because my own garage is already filled with cars. Luckily my brother seemed pretty excited about the project and let me store the car in his side yard for the time being. I can only assume this is what people mean when they talk about having a "loving, supportive family".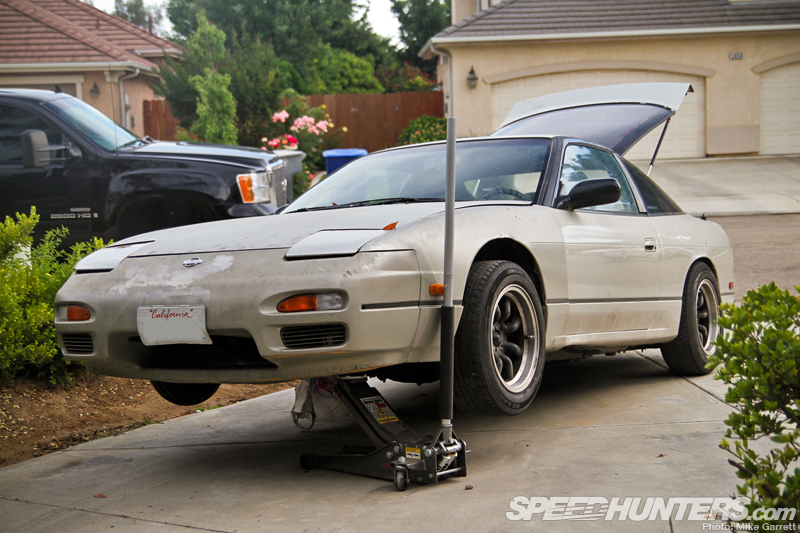 So far I haven't had time to do much more than hose the dirt off the car and clean up the interior a bit, but my mind has already been going a little crazy thinking about all the possibilities.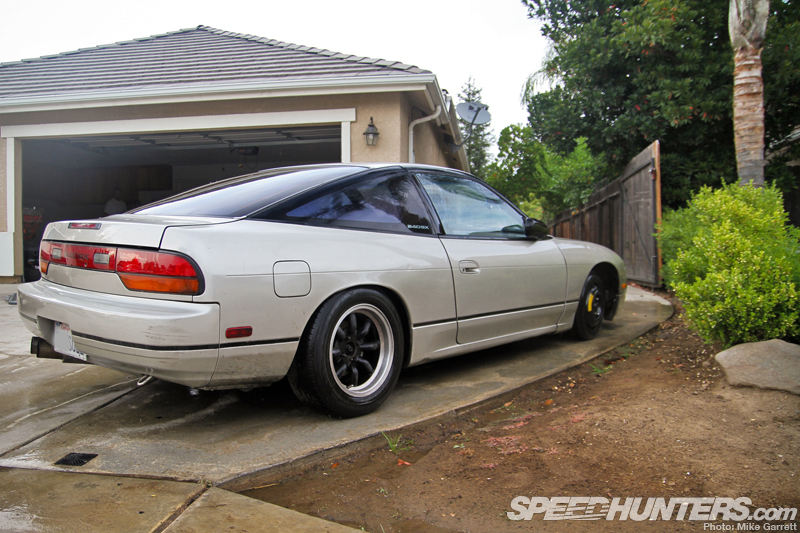 Because it was an unexpected acquisition and it's not running, I really see this car as blank canvas to have some fun with. No rules so to speak.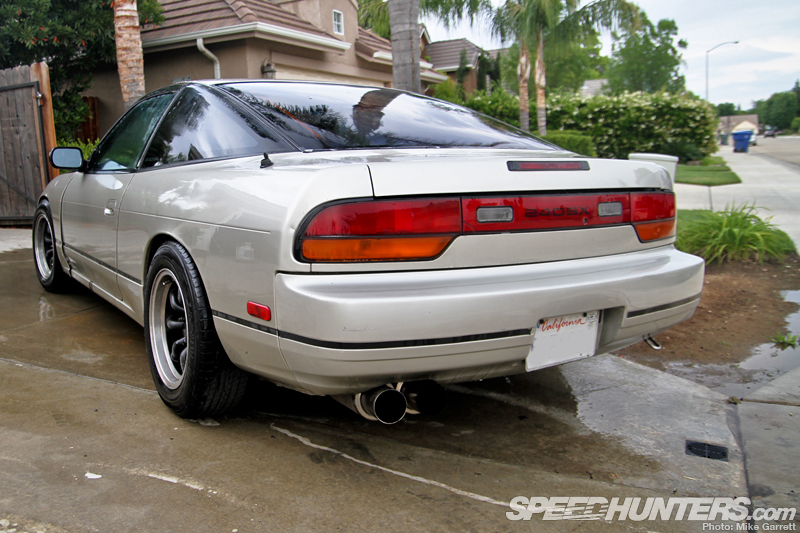 First and foremost, it will need a new powerplant. While I know the JDM purists might not like to hear this, I do like the idea of a nice V8 swap – especially one that can be used on the street. Again though, at this point nothing is set in stone. Whatever the case, there is a virtually endless amount of parts available for an S13.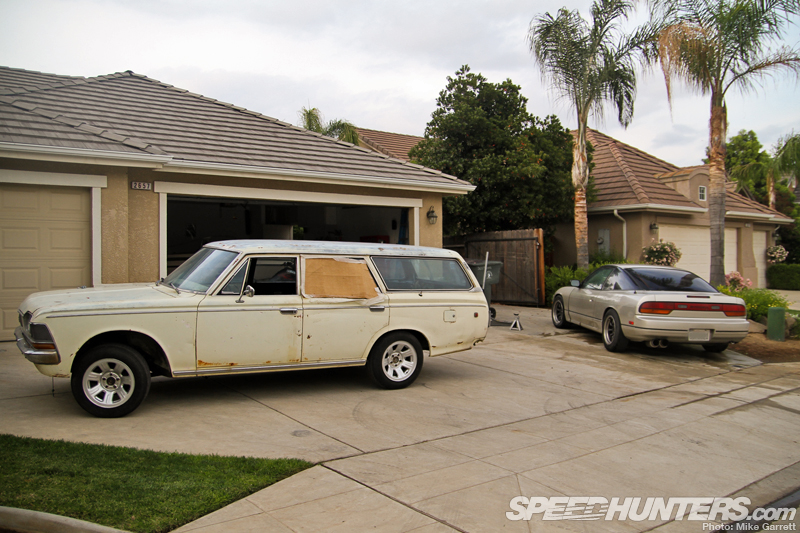 In that sense, the 240SX is pretty much the polar opposite my Crown Wagon. One car has an infinite sea of available parts, the other almost literally has none.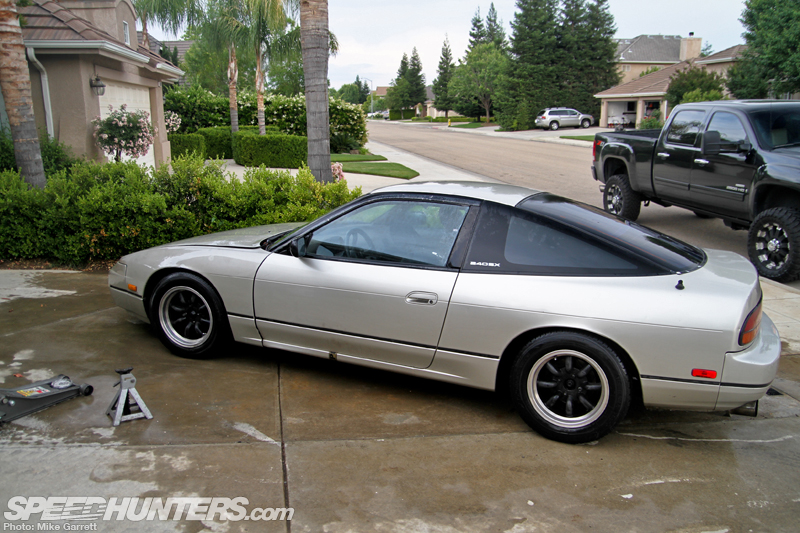 For now I am definitely interested to hear any cool ideas you guys might have on the direction of the S13. Like I say, at the moment everything is a blank canvas.
So that's the story of how I came to acquire a pair of rear wheel drive Japanese cars from the '90s. My little fleet now consists of four cars – only two of which move under their own power. If you need me I'll either be in the garage or at the mental institution.
Mike Garrett
Instagram : speedhunters_mike
Email: mike@dev.speedhunters.com