Porsche has been continuing with final development of its new 918 Spyder and today the company released some new photographs of the car, along with some more detailed info on its specification. Among the details shared in the press release, Porsche has emphasized the relationship between the Spyder program the feedback from the company's 24 Hours of Le Mans of effort for 2014.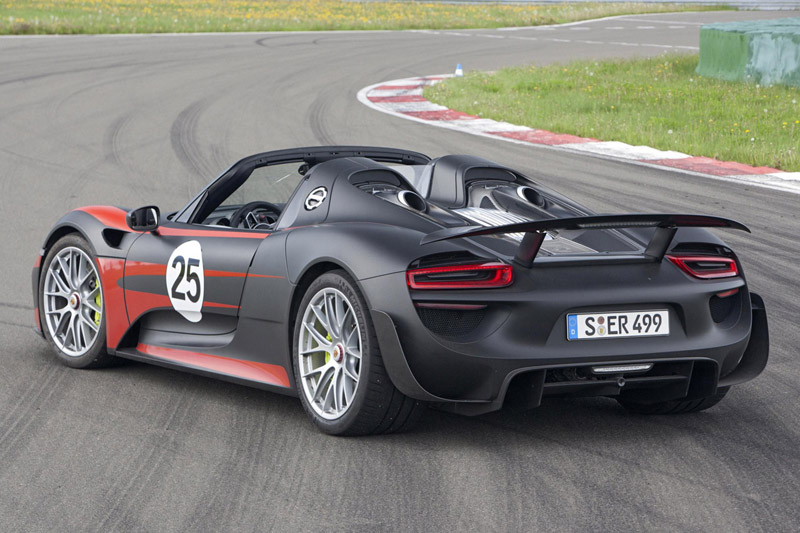 It has also stated that technology developed for the hybrid 918 Spyder will carry over to future production and race models, calling it the "gene pool" for Porsche sports cars of the future. With 887 horsepower combined from its V8 hybrid system, the all-wheel-drive 918 Spyder is said to deliver maximum driving fun with minimal fuel consumption.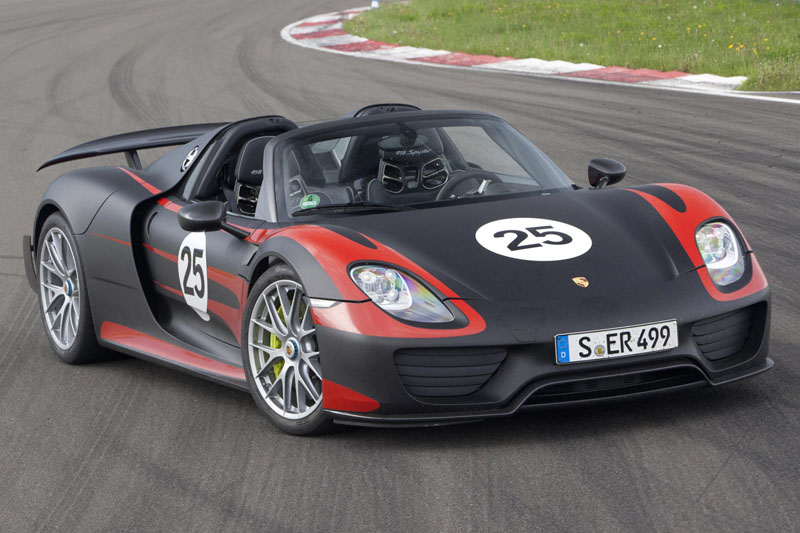 918 Spyder drivers will be able to choose from five different power settings ranging from maximum fuel economy to maximum performance.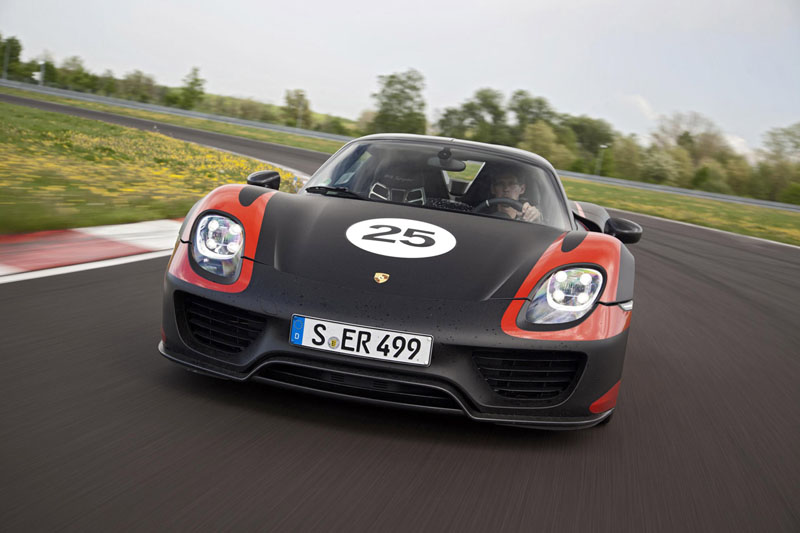 At the fuel-saving end of the spectrum is 'E-Power' mode where the 918 Spyder can travel up to 18 miles on the power of its electric drivetrain alone. Even while in this pure electric mode, Porsche claims a 0-62mph (0-100km/h) time of seven seconds and a top speed of 93mph (150km/h).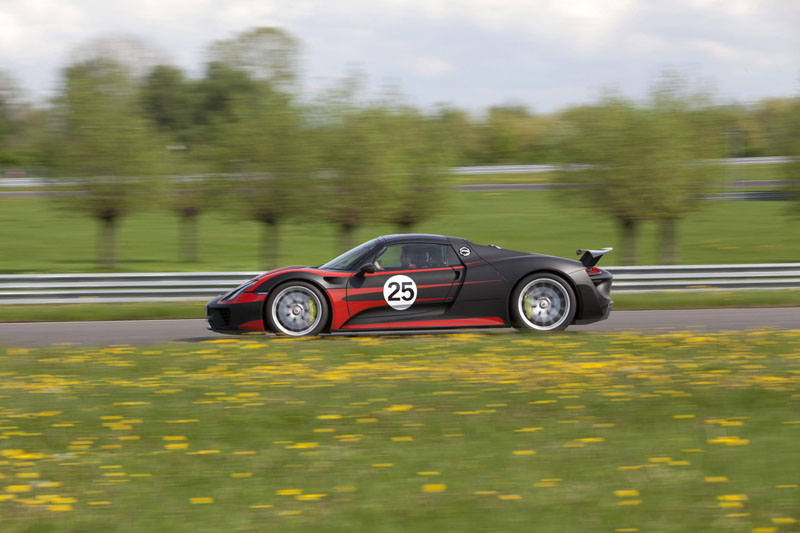 At the opposite end is 'Hot Lap' mode where every bit of energy from the battery and the gasoline powerplant is used for a short time. Between these two modes, there are three additional settings that balance performance, efficiency and battery life.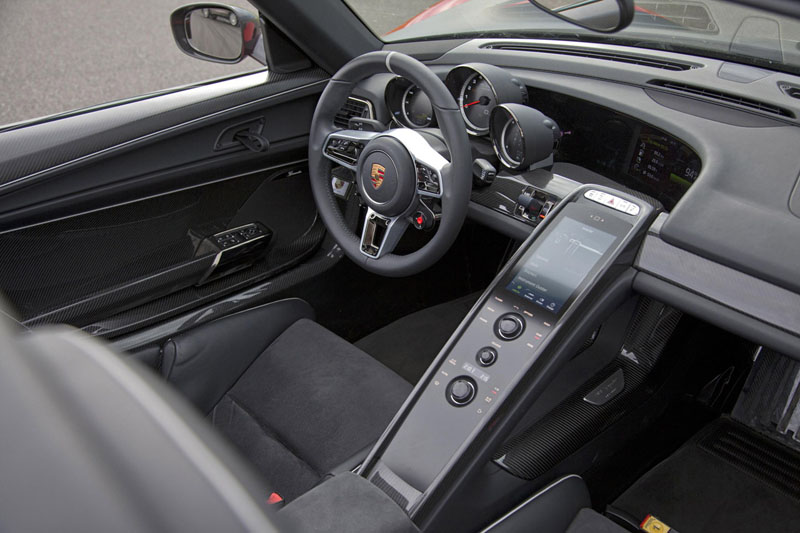 In another race-inspired trait, the controls for the different modes are located on the steering wheel, allowing the driver to stay focused on the road (or track) when changing settings. Other controls will be located in the car's simplistic, lifted center console.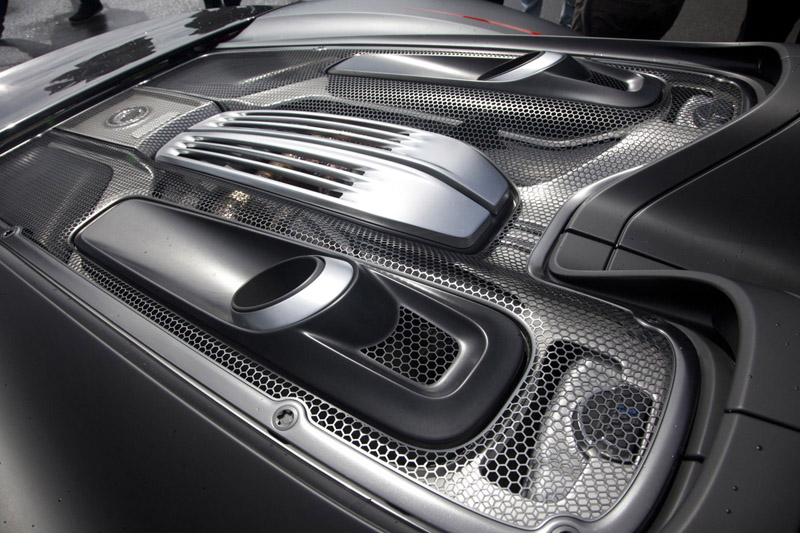 The 918 Spyder is also equipped with a unique exhaust layout which Porsche is calling "top pipes". As the name suggests, the exhaust dumps directly from the top of the engine resulting in increased efficiency and a more aggressive sound.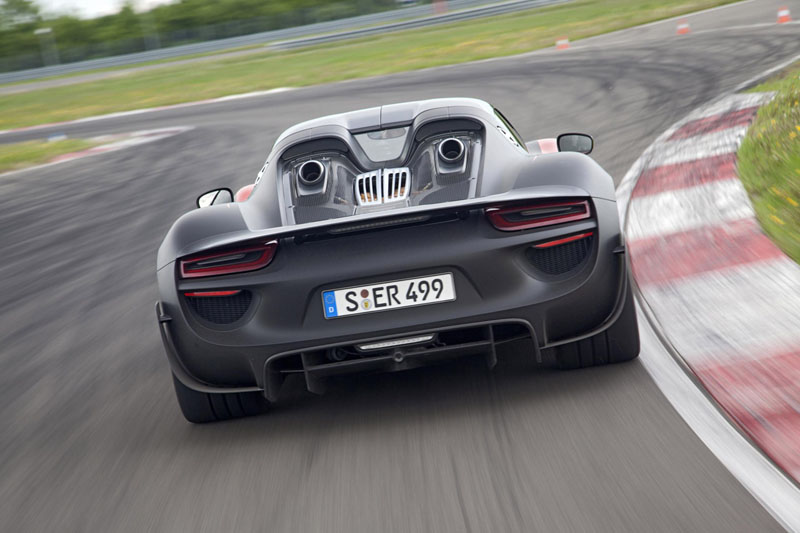 For the US market Porsche is calling the car 2015 a model, meaning it should be on sale sometime next year.
As the 918 Spyder continues to crawl closer to its public release, the car is truly shaping up to be a technological wonder that follows in the path of Porsche's iconic Carrerra GT and 959 models. Now to arrange a test drive…
-Mike