Hello everyone! My name's Rob Blank and I'm a photographer from the Netherlands. As a motorsport and car enthusiast, I visited races as a little boy with my dad. A couple of years ago I decided to take my camera with me and started to explore photography. Today, I'm a freelance photographer.
When I started shooting cars, I just wanted the car in frame and didn't think about composition. Nowadays I prefer black and white photography, because it's all about composition.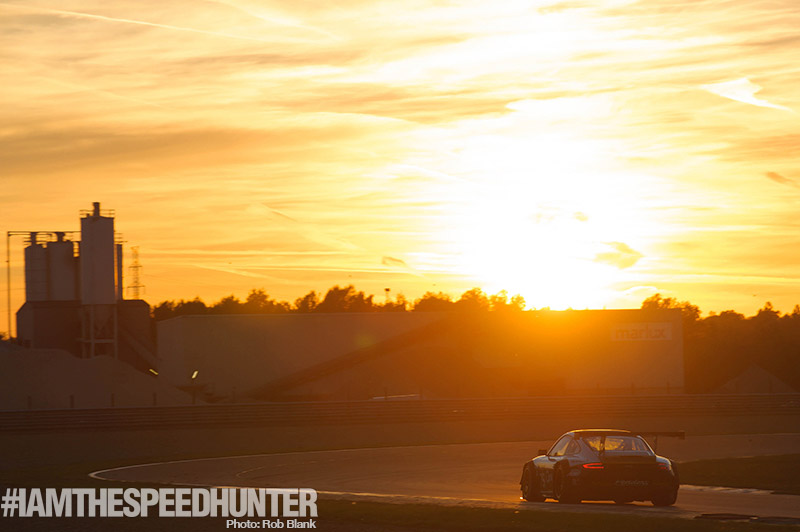 Photography is all about light. Sunset or sunrise, these moments are when the magic happens.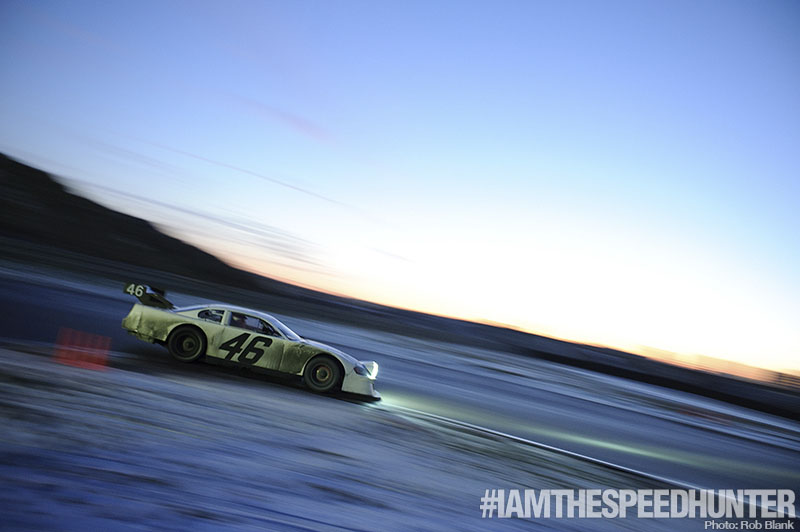 Racing in the winter is unique. It's your opportunity to show off the surroundings.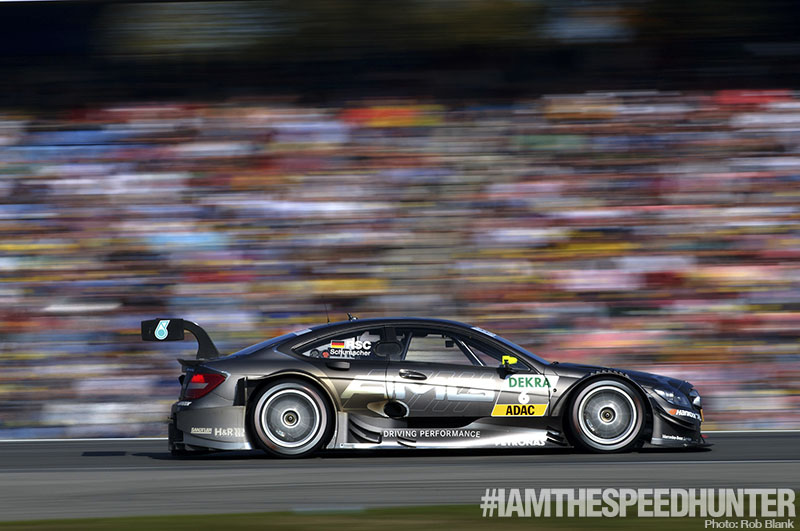 Racing in front of a packed grandstand shows how popular racing is. As a photographer, I'm glad that the crowd don't all wear white t-shirts.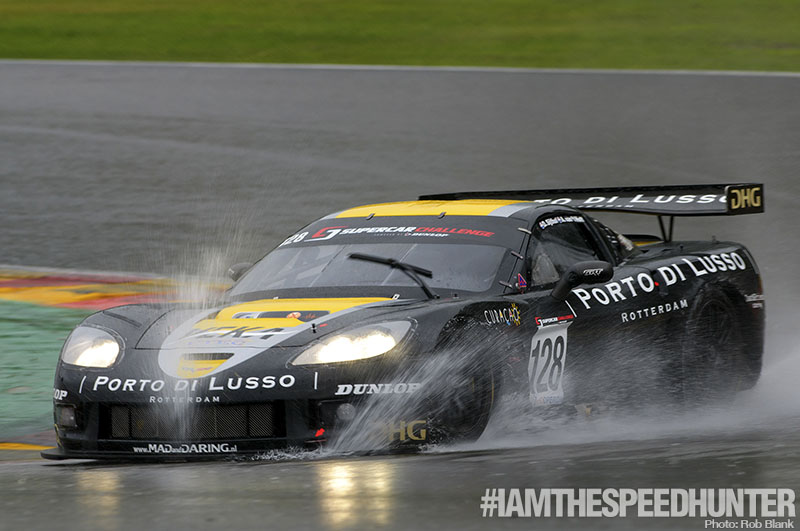 I also shoot powerboat racing. A lot of people think it's fun, but when it's pouring with rain I still have to take the shot.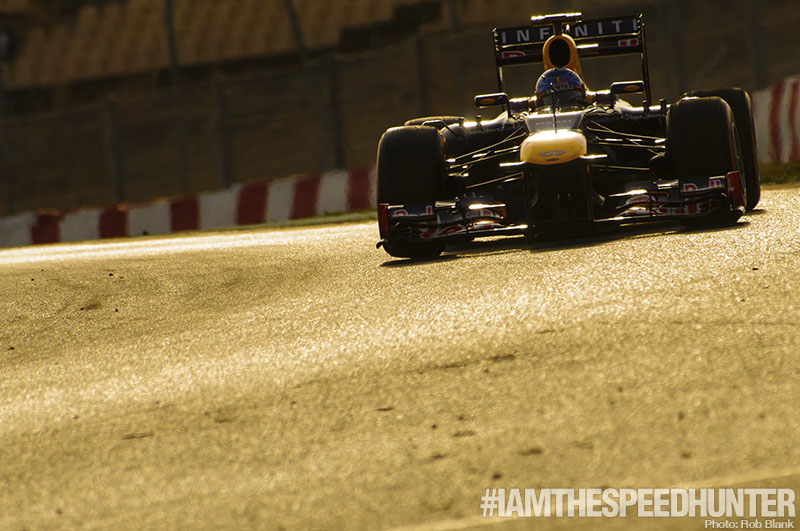 I've been lucky enough to shoot F1 cars in action. Unfortunately not during race weekends yet, but during testing. The setting sun provided the opportunity for some unique shots.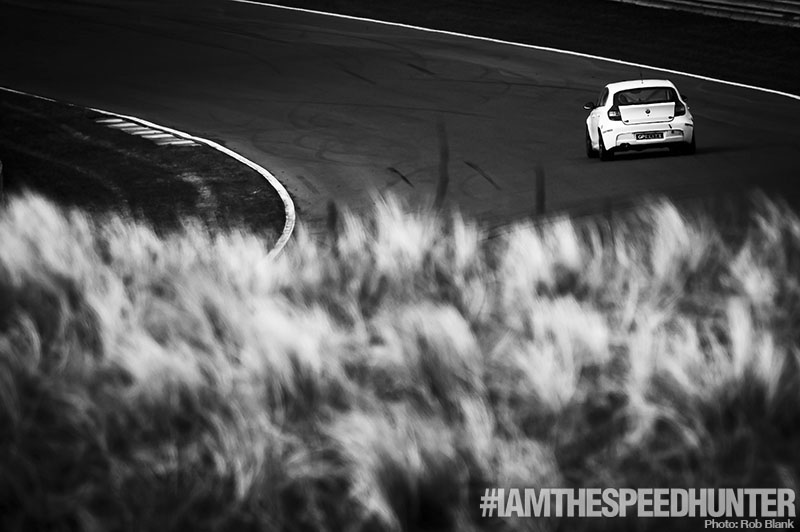 I shoot at least 20 events a year and a lot of them are at my home track of Zandvoort. To keep photography interesting I challenge myself. Every event I have to come home with a unique shot I haven't taken before. It keeps you creative.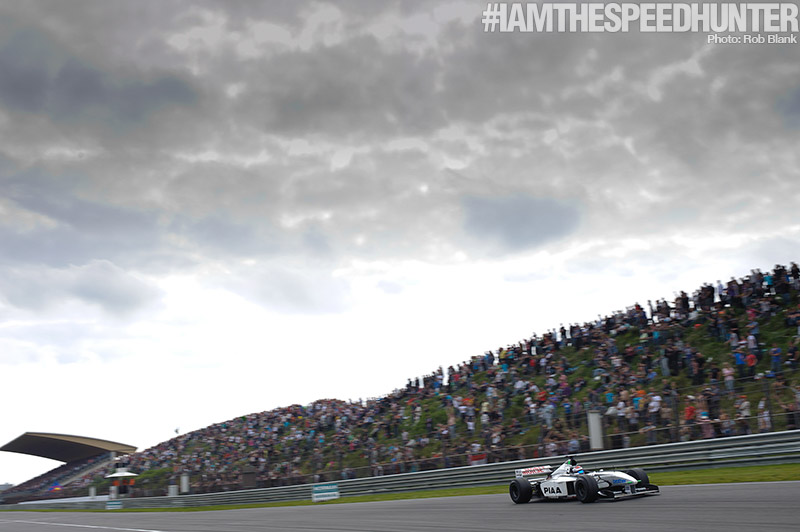 It's not all about the cars. Surroundings matter as well. Especially when the the track is surrounded by thousands of enthusiastic fans cheering for local hero Jos Verstappen. It's about capturing this moment.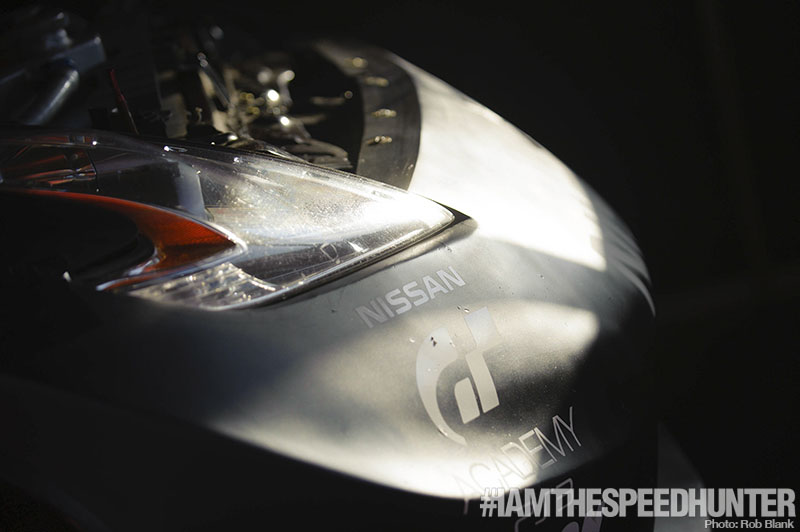 Evening light in the pits. Like I stated before, photography is all about light. So I prefer those moments at the beginning or end of a race day.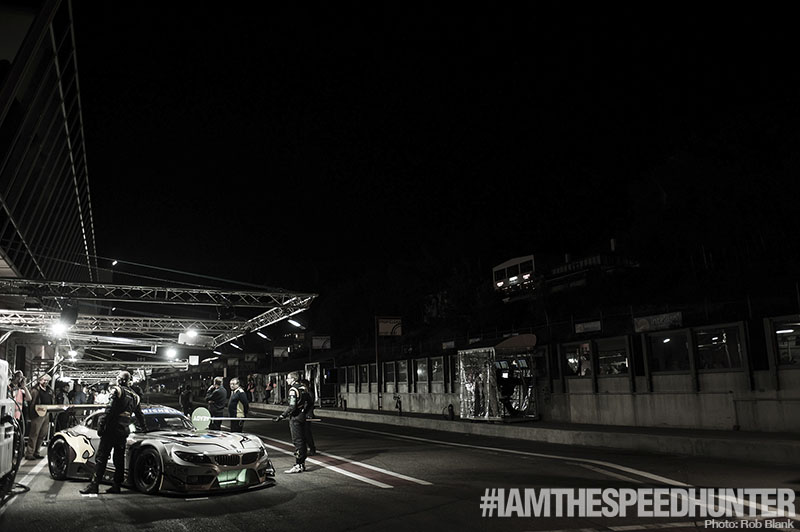 At night it's about using what light is available.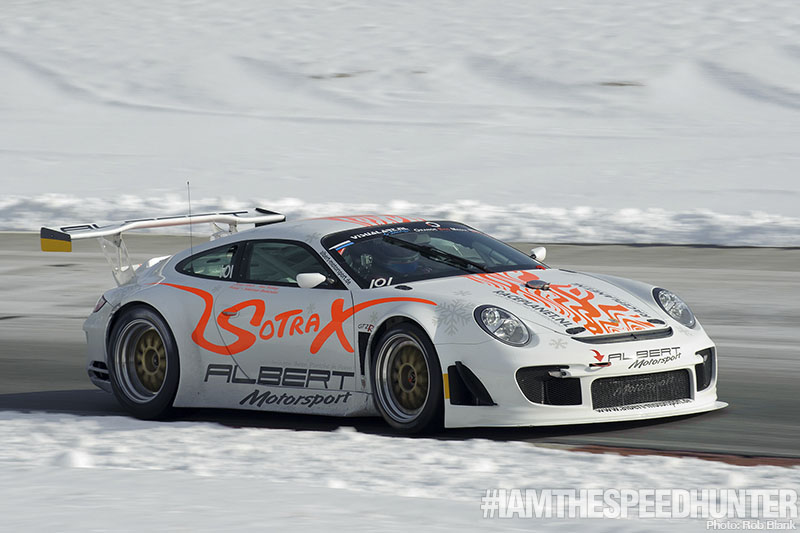 On track you see some unique creations, like this Porsche 997 GT3 with a chopped roof which reduces air resistance.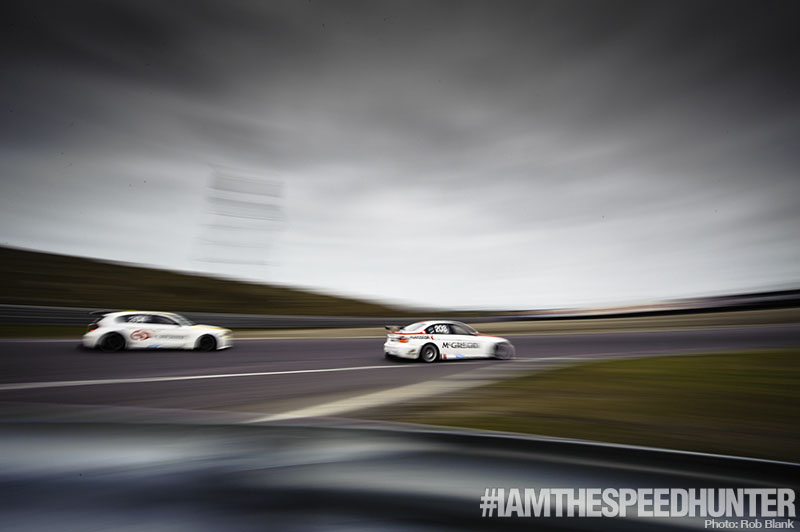 Over the last few months, I've preferred to use ultra wide-angle lenses around the track. This gives a totally different perspective.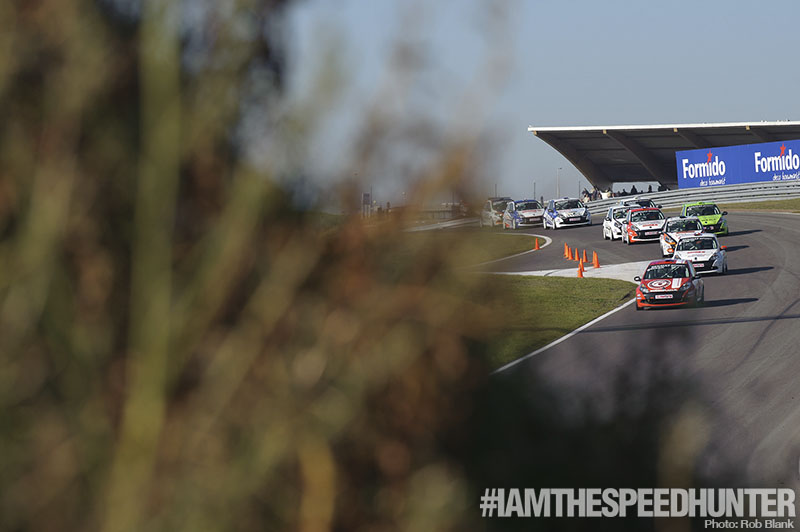 The Renault Clio RS is a small and agile race car. This means close racing.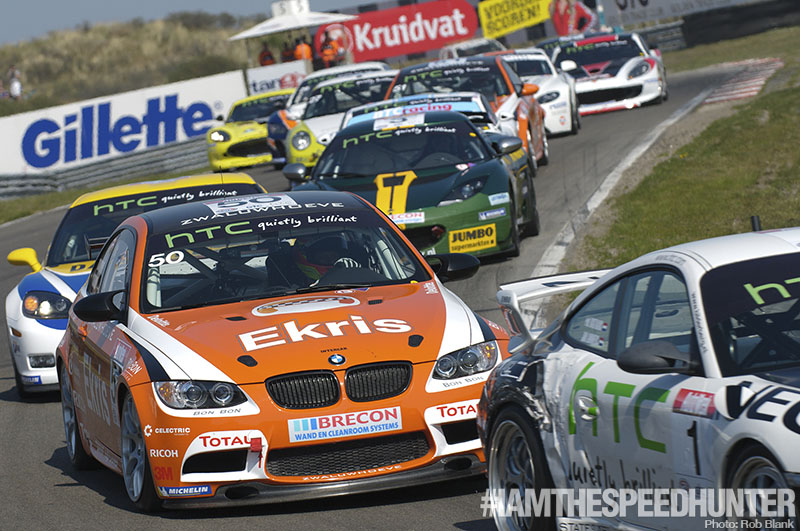 It's always great to see a bunch of cars so close together. It really gives a great sense of racing and a reminder of how small the margins are for mistakes.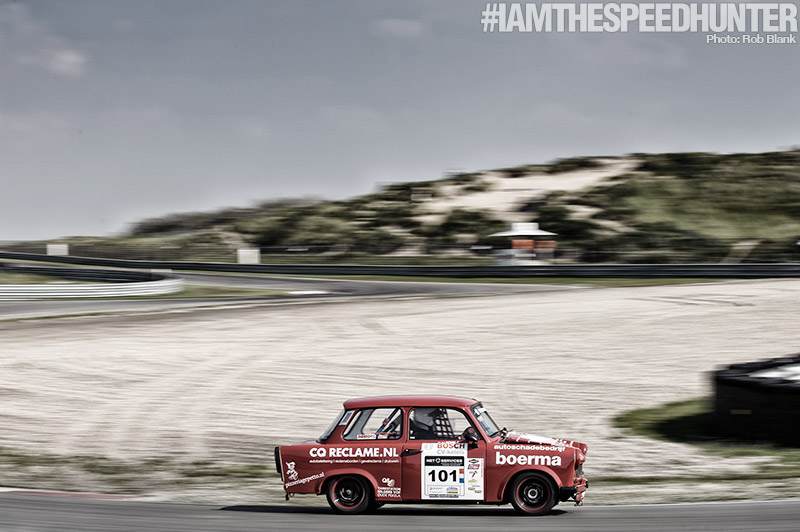 A Trabant; not the first car you think of racing on track. It's not all about speed, but also about enjoying yourself doing what you like most. Just like photography is for myself.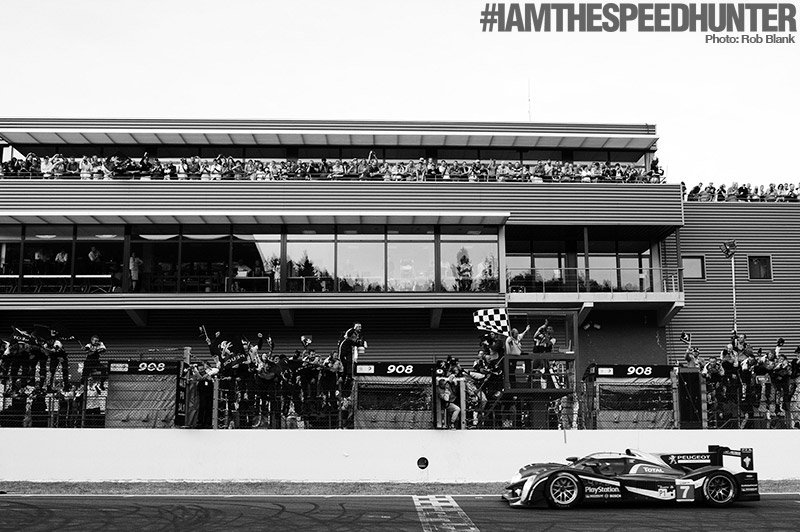 It's great to see the emotions of the team after winning. The mechanics are the driving force behind motor racing itself. Unfortunately, Peugeot withdrew after the 2011 season.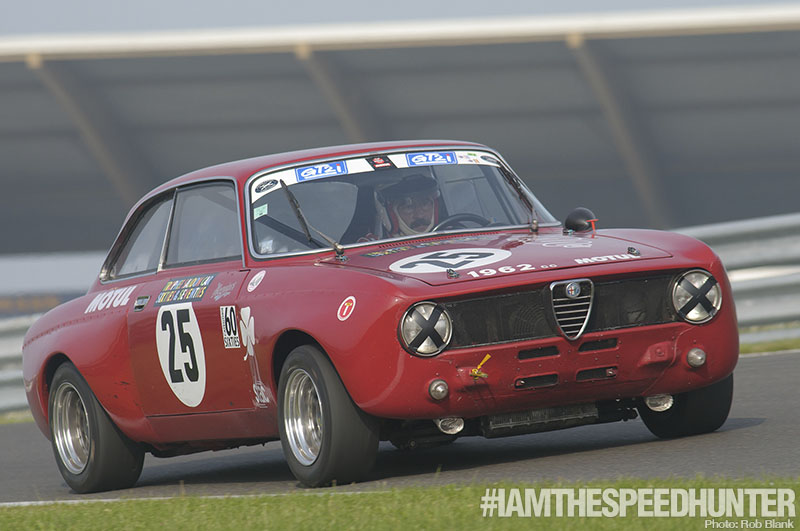 I do like shooting vintage race cars. Not only do I like the shapes of the cars dating back before I was born, but I like the relaxed atmosphere during those events. It's great to have a little chat with the racing drivers.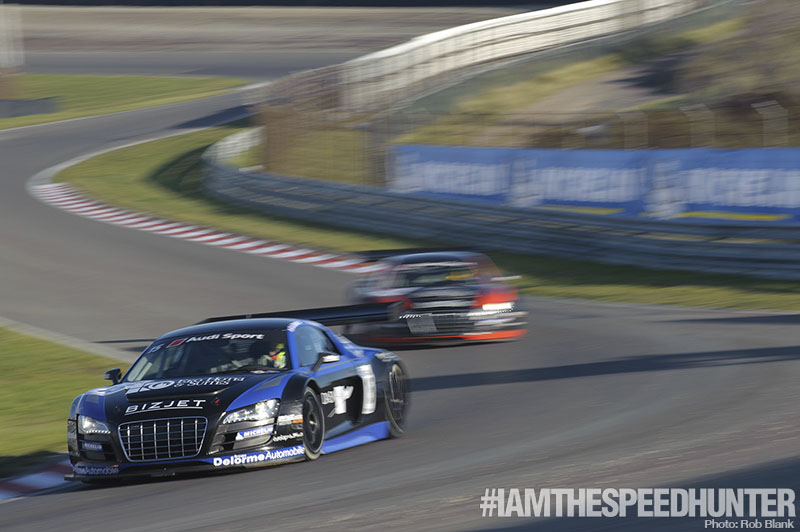 The track itself I use as a canvas. I like to make use of the curves, bends and crests. That's why I love classic tracks like Zandvoort and Spa-Francorchamps. They're not always the easiest tracks to work at though. At Spa-Francorchamps, you have to walk a lot to get from spot to spot.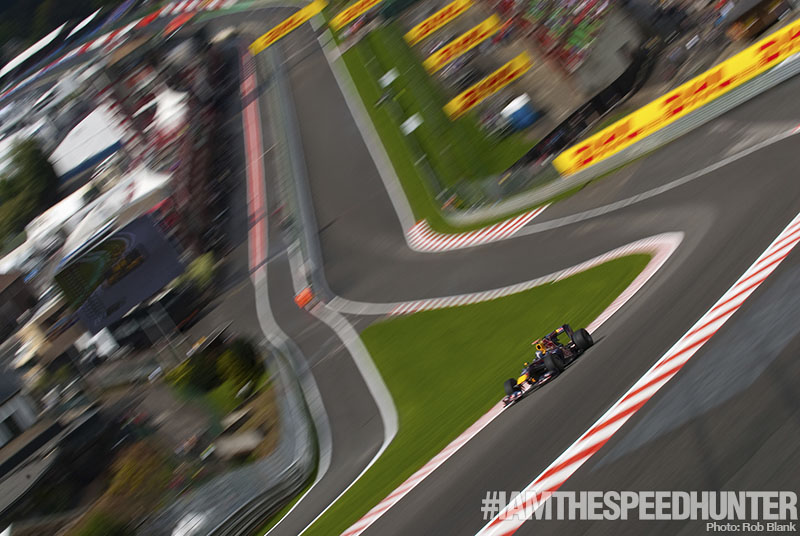 It's a unique track though. You can feel the forces of nature that shaped the track. After all these years, the Eau Rouge and Raidillon combination is still spectacular. Especially when a F1 car is racing up it flat out.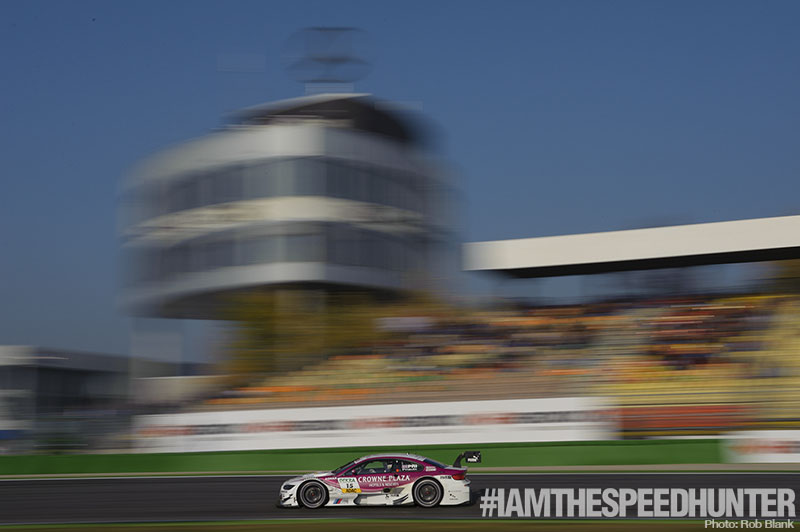 It's not only about capturing the speed, but also about showing the setting.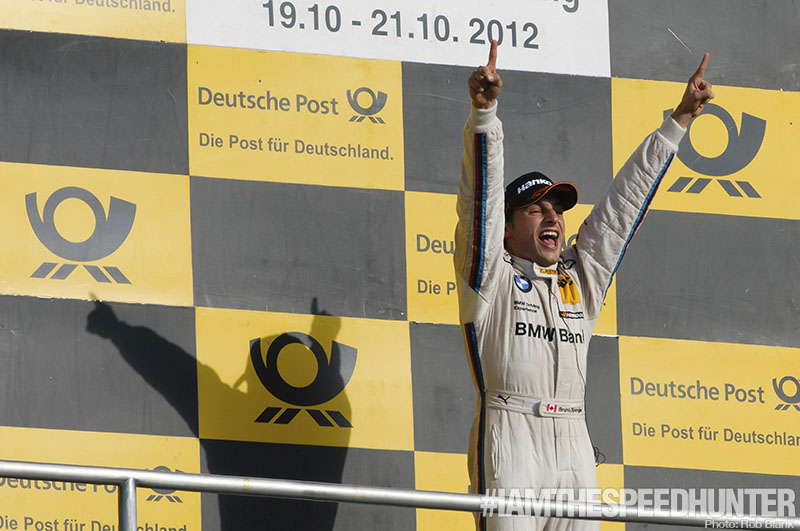 Racing is emotion. That's why I love the sport. The cars are beautiful machines but the drivers' input gives the sport emotion.
Over the last couple of years motorsport photography has allowed me to do what I enjoy the most. I have learned a lot about light and techniques, while shooting the sport I love. I would like to thank Speedhunters and Paddy in particular for giving me the opportunity to write this guest blog and showcase some of my work. I hope I will improve myself as a photographer over the coming years and continue to enjoy what I do.
Rob Bank
About #IAMTHESPEEDHUNTER
We created #IAMTHESPEEDHUNTER to allow you the opportunity to share your skills and car culture experiences from around the globe with the rest of the Speedhunters audience.
How do you get involved? It's simple…
Flickr - Join our #IAMTHESPEEDHUNTER Flickr Group and share your favourite photos with us and others.
Instagram – Follow us on Instagram at @TheSpeedhunters and tag your own car culture images with #IAMTHESPEEDHUNTER
Twitter – Follow us on Twitter at @SPEEDHUNTERS and share your tweets with the #IAMTHESPEEDHUNTER hashtag.
Tumblr – Visit our Tumblr page to view the latest #IAMTHESPEEDHUNTER tagged images.
E-Mail – If you've been to a cool event and captured some amazing images, be sure to e-mail them to us on iamthespeedhunter@dev.speedhunters.com and tell us a little bit about the event. The images need to be a minimum of 800×533 pixels.
Have you submitted already but yet been featured? Here are some tips to help you…
DO – Tell us your name!
DO – Submit your best work, regardless of when it was taken
DO – Take your time shooting and consider each detail
DO – Try to submit each image no larger than 1000PX wide
DON'T – Put a huge watermark on it. We'll make sure you're credited
DON'T – Send us huge image files that kill our e-mail system
DON'T – Send us scary ZIP or RAR files
日本のSpeedhunters読者にお知らせです。
Speedhuntersでは、週一回#IAMTHESPEEDHUNTERにて、読者の皆さんから寄せられたカーシーンの投稿写真を紹介しています。
投稿写真は、カーレース、カーショー、イベント等、車に関するものならなんでもOKです。
Speedhuntersで皆さんの撮ったカーシーンショットを世界中のファンに紹介して、あなたもSpeedhunters記者の仲間入りしましょう!
#IAMTHESPEEDHUNTERには、ツイッターかインスタグラムにて簡単に写真を投稿していただけます。
上記方法で写真を投稿する際は、写真に#IAMTHESPEEDHUNTERのハッシュタグを付けてください。
また、メールアドレスiamthespeedhunter@dev.speedhunters.comでも投稿受付しています。
写真は、800×533 ピクセル以上のJPGのフォーマットでお願いします。
上記サイズより小さい写真ですと、すばらしい写真でもサイトの写真サイズの関係上掲載できないことがありますのでお気をつけください。
投稿された写真は世界中のSpeedhunters読者とシェアされますので、あなたのベストショット写真を投稿してくださいね!
また、写真に併せてどういった写真なのか、どこで撮られた写真なのかの説明と投稿者様のお名前を明記の上投稿お願いします。
皆さんからの投稿お待ちしています!