You know that feeling you get when you settle into the driver's seat of a car, turn the key and feel a tuned monster growl to life beneath you? That warm glow you get? That there is #JoyOfMachine. Or when you visit a motorsport event, hear the first roar of engines in the background and grin to yourself? Pure #JoyOfMachine. Spent hours cleaning, polishing and waxing your motor, only to stand back and bask in the glory? Yep, you've guessed it: #JoyOfMachine again. It's the common bond that joins us, the passion that each and every one of us shares; the fervour we feel for these cold, hard, lifeless chunks of metal. I mean, just look at Fredric's face. That, my friends, is the face of joy.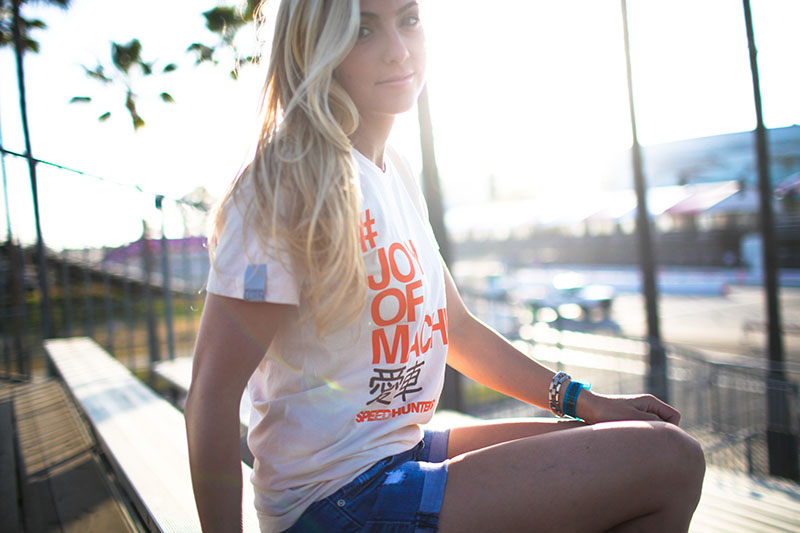 So what better way to proudly display that devotion than by sticking it across your chest in massive letters. The Speedhunters 03 EDTN Collection is proudly expanding with these awesome new #JoyOfMachine T-shirts.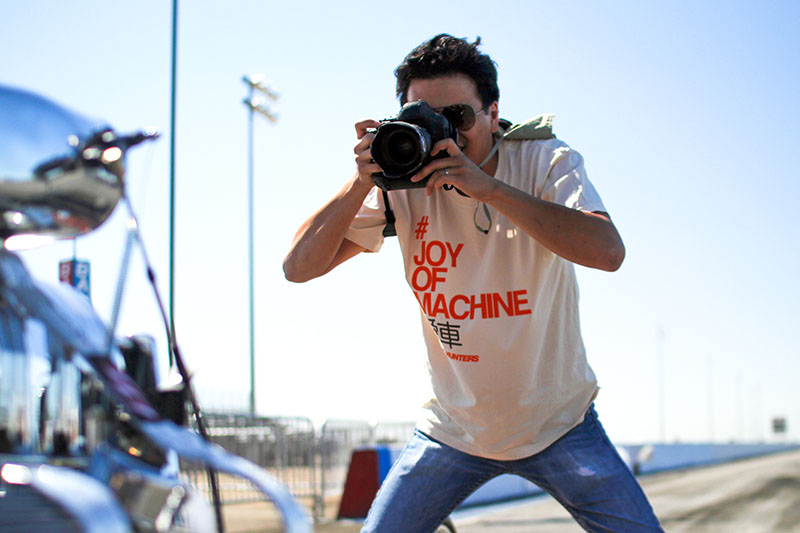 So whether you go for the off-white with orange writing (stance whilst wearing is optional)…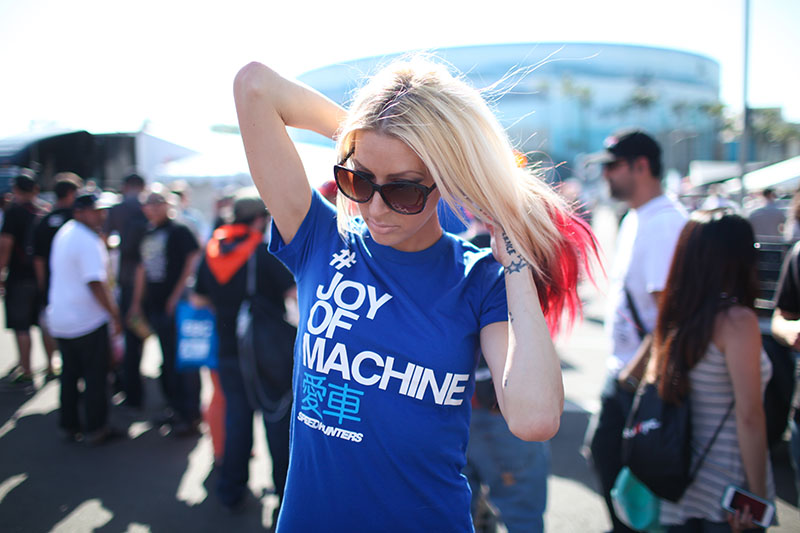 … or this bright blue version…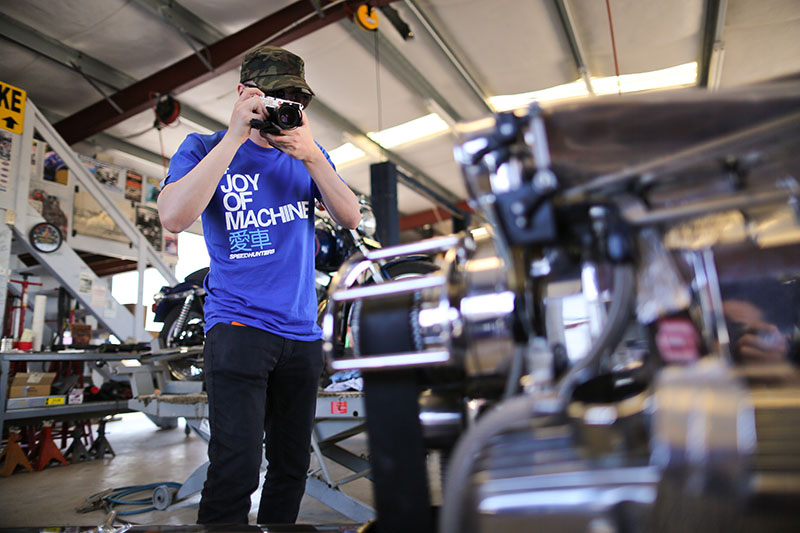 … you can at least share your automotive adoration around. That's what Rod's doing here y'see. You might have supposed that he's taking photos but actually he's oozing joy. What other reaction could you possibly have to being next to a dragster engine pushing out 800hp?
So forget the doom and gloom, block out thoughts of recession and economic downturn. Start your engines, don your T-shirt and spread the #JoyOfMachine.
Browse the Speedhunters EDTN Collection 03 in the store
Suzy Wallace
Instagram: speedhunters_suzy
Email: suzy@speedhunters.com