If you missed a certain American flair in the previous Spotlight-O-Rama from the Mooneyes Street Car Nationals, then this selection I've put together should balance things out quite nicely. What better way to get things pointing in the right direction than by taking a look at a couple of traditional hot rods – the rawest take on the whole customs scene. The owner of this 1930 Ford Model A – well what's left of it…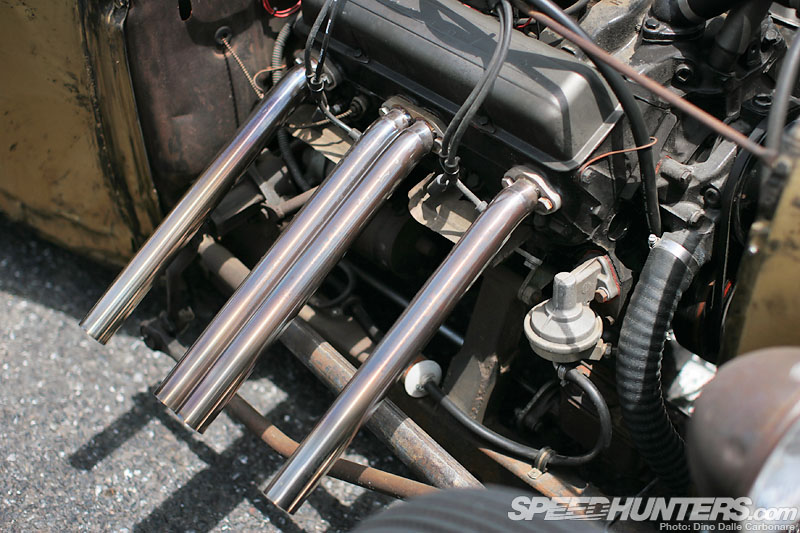 … built the whole car from the ground up with help from a friend. His goal was to create something very unique and the project boasts some pretty cool details like straight headers that protrude from each bank…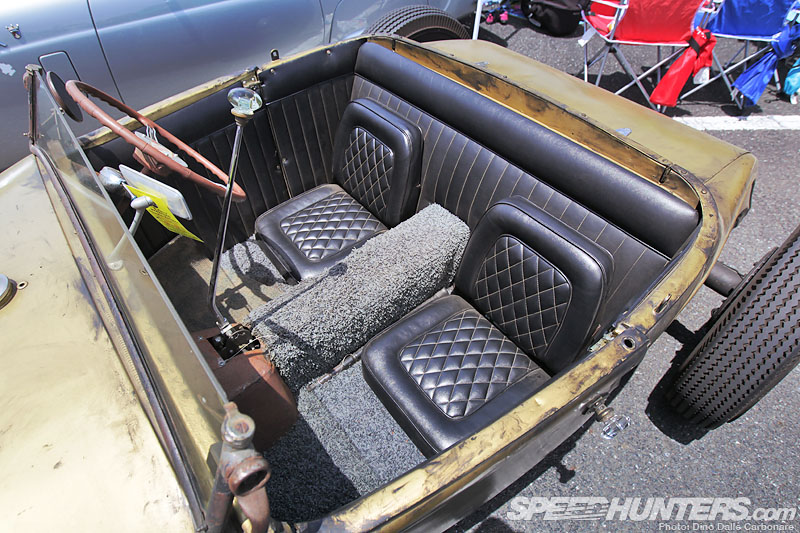 … and what may seem a far too comfortable interior with lush carpeting and soft leather chairs.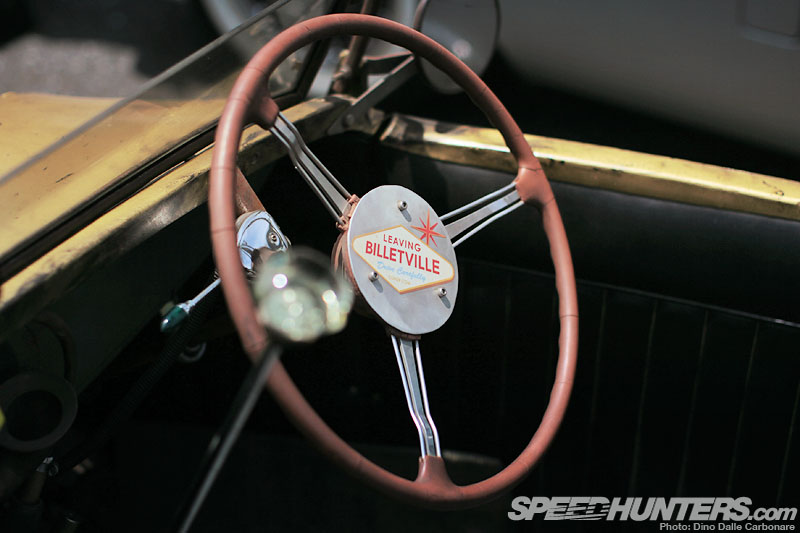 It's all in the details!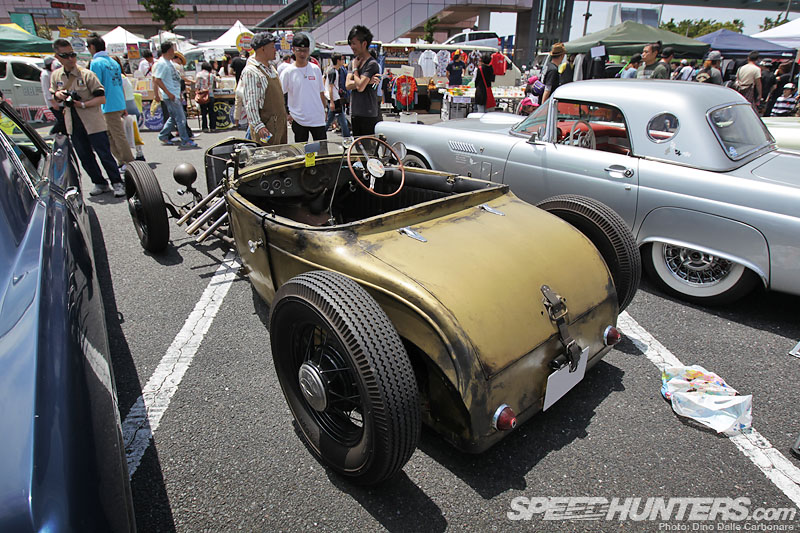 Add the almost copper-like, roughed up paint finish, some wire mesh wheels and this was definitely one rod with plenty of personality.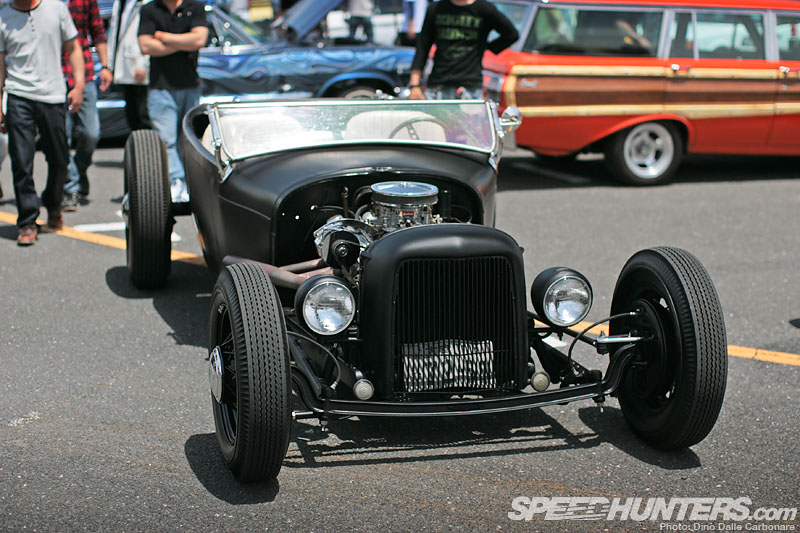 If you prefer these custom open-wheeled creations to induce fear in passers by, then this other Ford would probably be more your sort of thing.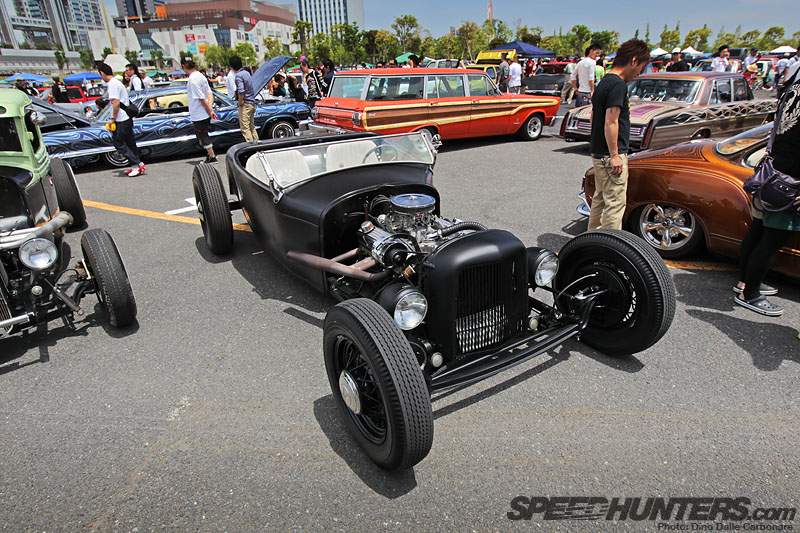 I'm not sure if it was the satin black paint or its extended wheelbase, but this thing had serious presence.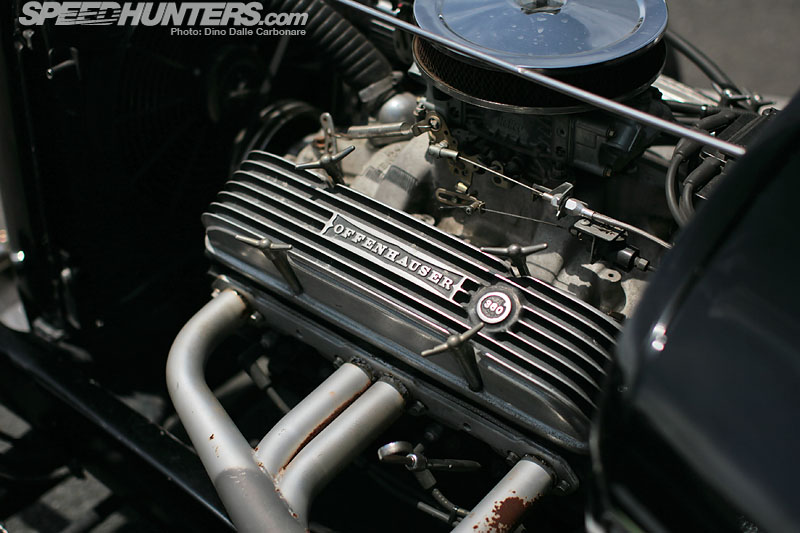 Offenhauser valve covers are always a great touch.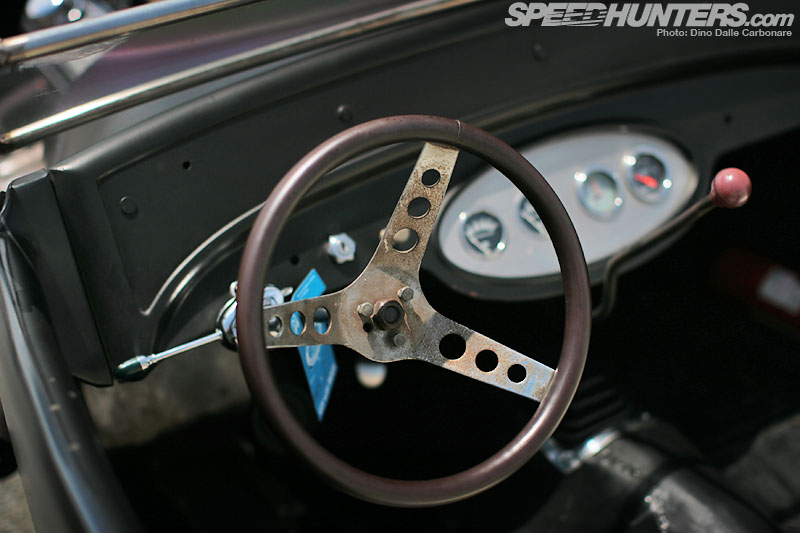 Check out the metal steering wheel, something that must be pretty hard to hold on a hot (or cold) day. But then again 'comfort' and 'hot rodding'…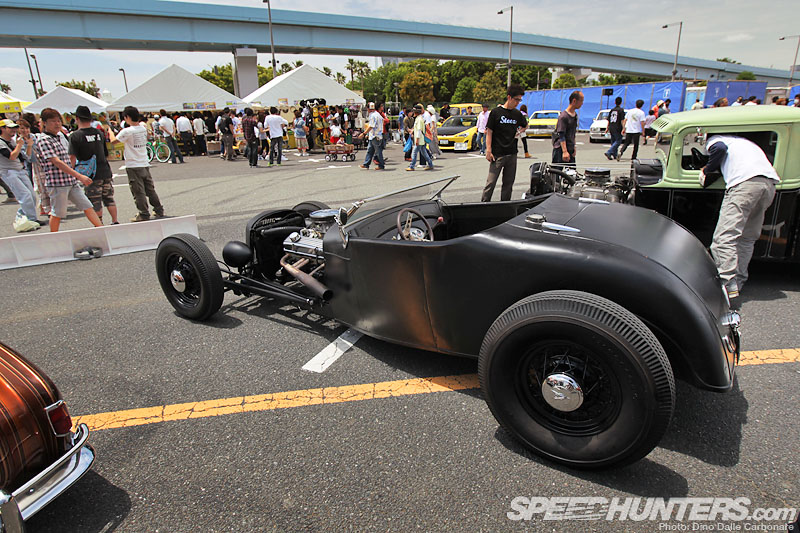 … aren't exactly two terms that go together well.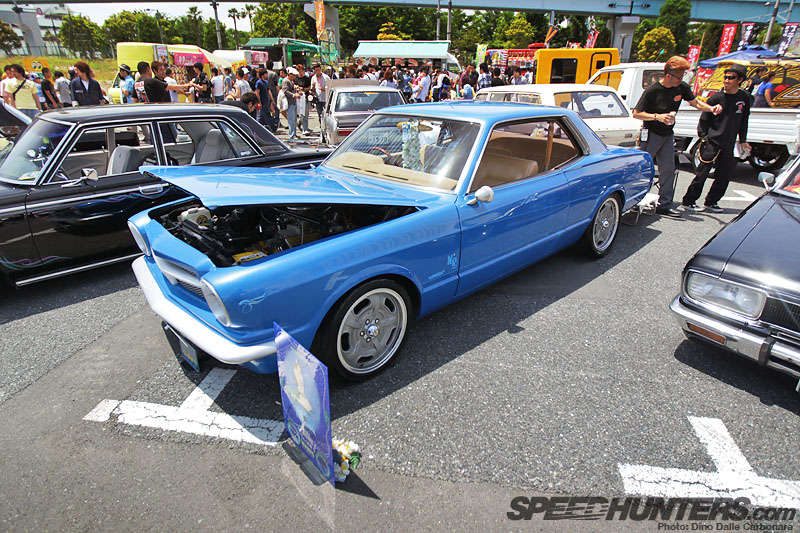 We all know that the Japanese are very good at embracing American culture and style into their domestic vintage cars, but this 1979 Toyota Chaser pretty much redefines the whole concept.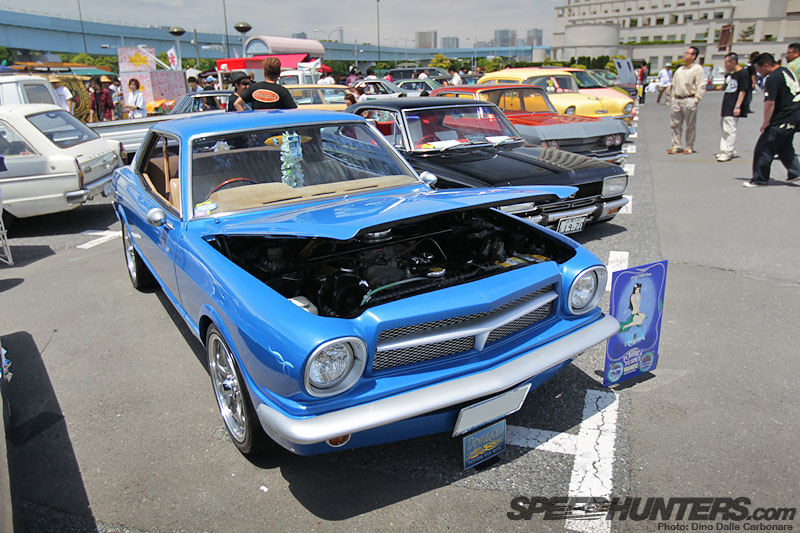 The car is owned by the President of the Domestix Kar Klub and what he has done to this Chaser not only makes it look like an authentic American custom…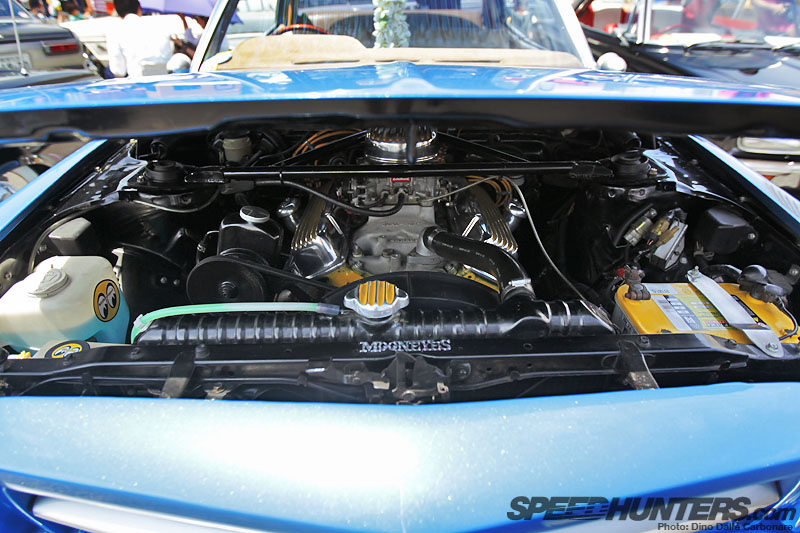 … but he has gone to work on the mechanical side of things too, replacing the stock motor with a more fitting V8.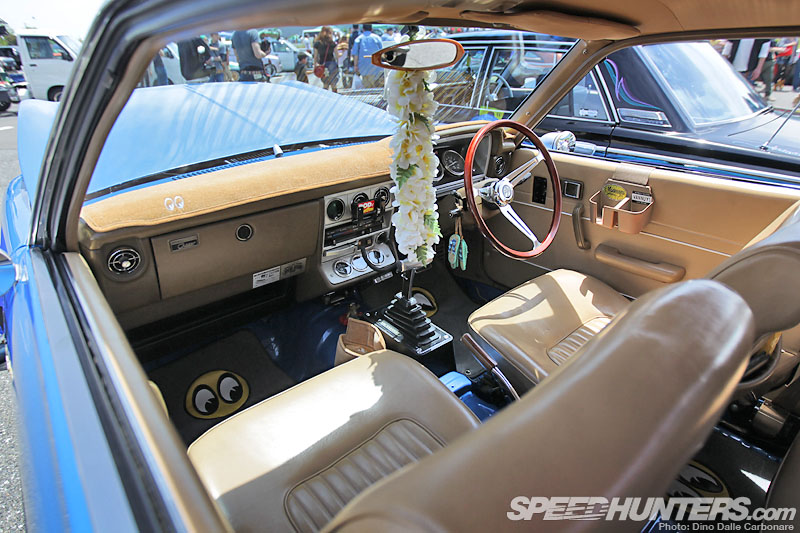 Japanese cars in the '70s had more than a passing resemblance to US rides of the same period, manufactures at the time drawing obvious inspiration when it came to styling. That's why the Chaser's interior didn't require that much work, but rather a few choice details to spice things up and keep with the theme.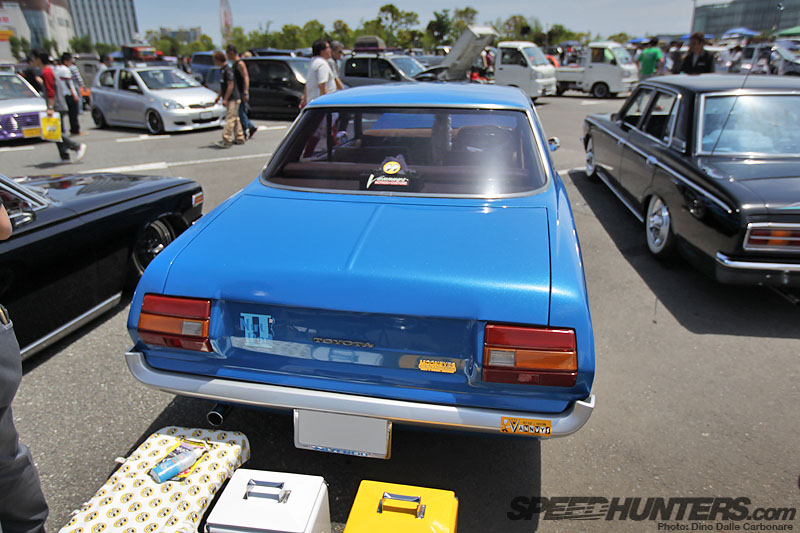 Not a bad way of fusing together domestic style with custom import flair.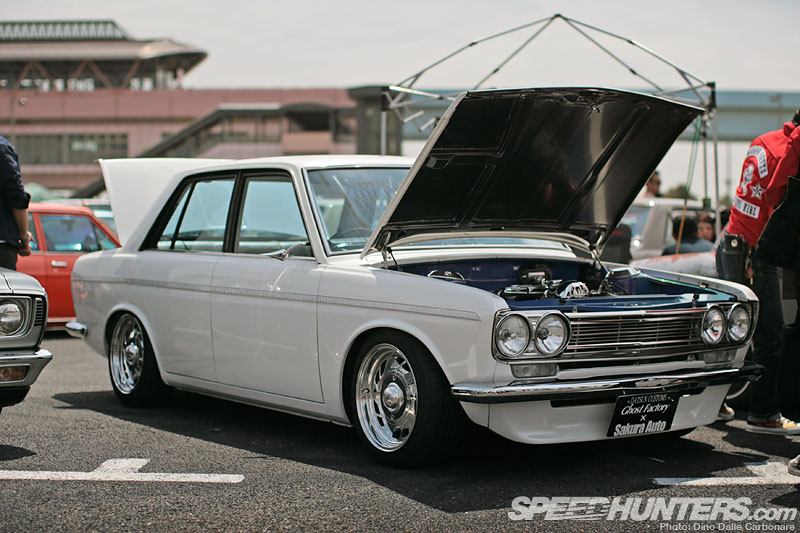 This Ghost Factory & Sakura Auto 510, follows much the same train of thought…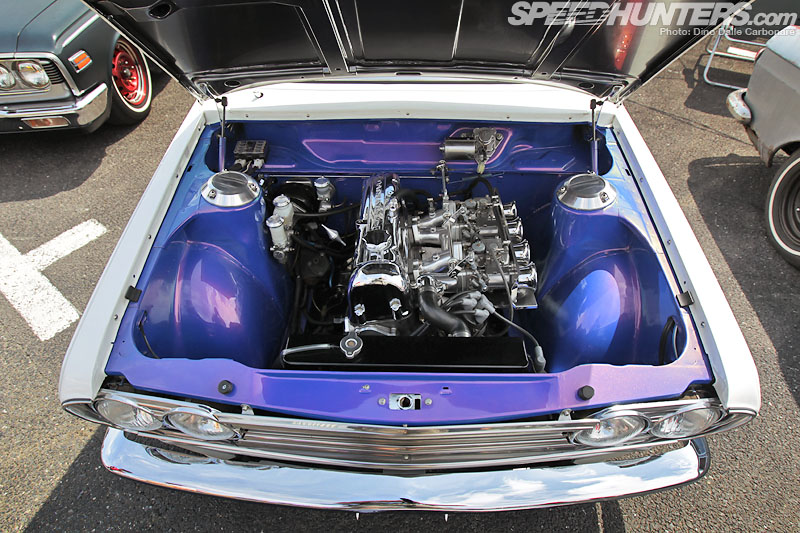 … but rather than going with an engine transplant the stock L-series has been suitably upgraded.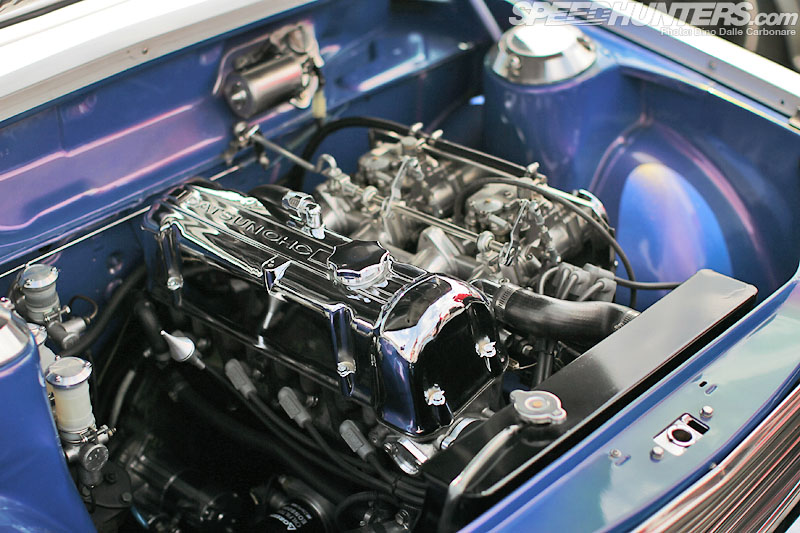 The presentation is outstanding, the chromed up motor taking center stage in the shaved and custom painted engine bay. The same chameleon paint is used to detail other areas of the car like the trunk.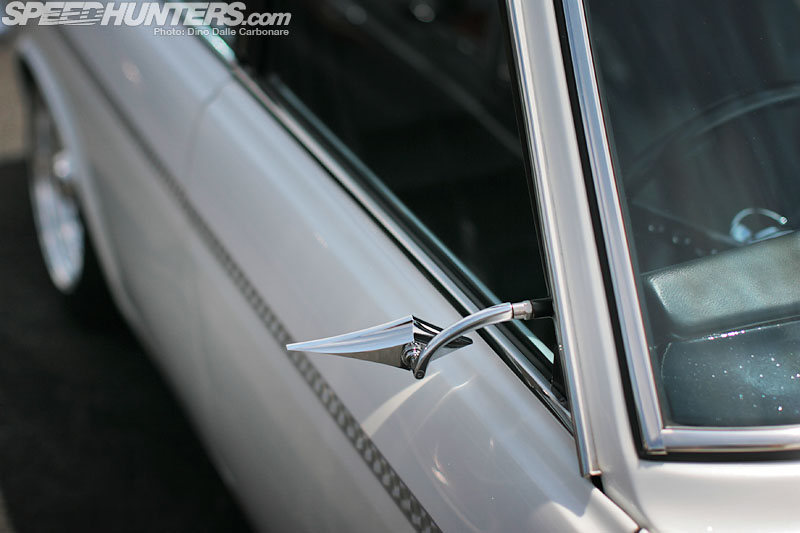 These mirrors are off a custom Harley chopper!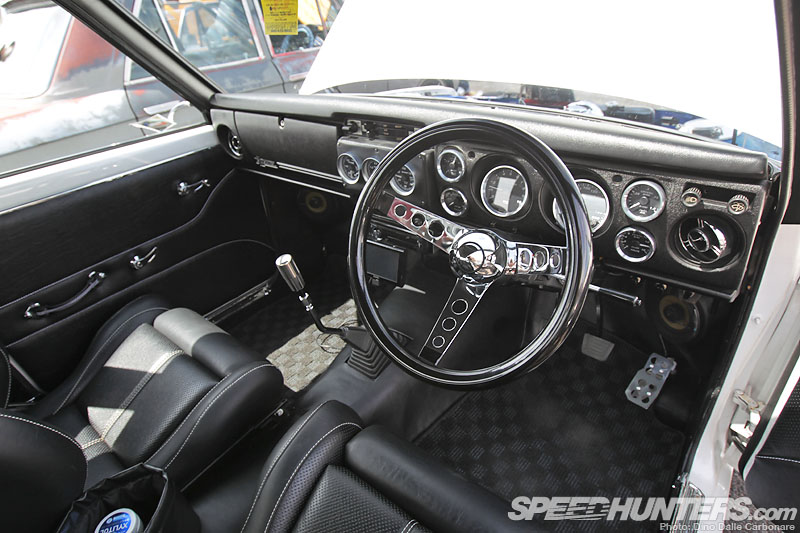 While you may expect crazy things in the interior, the owner has preferred to stay more authentic, restoring every bit of trim with original parts and adding some custom touches here and there like the seats, the Mooneyes steering wheel and modern gauges.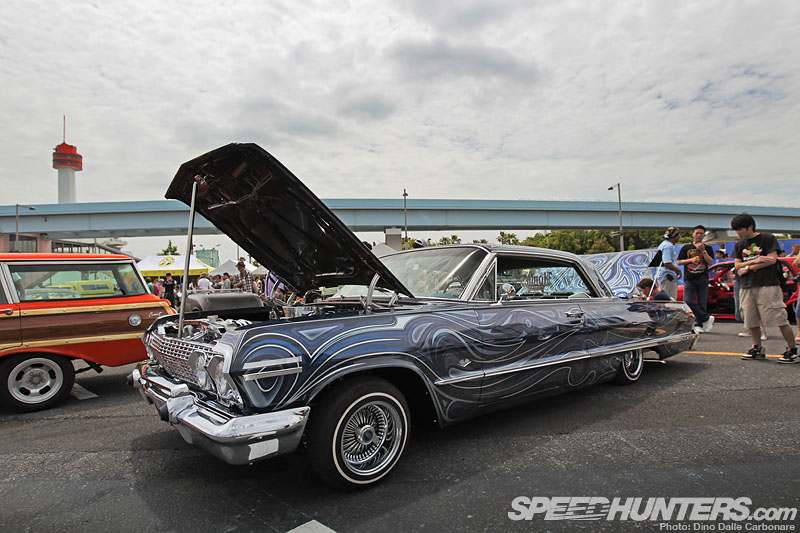 Japanese lowrider culture has been on a very steady increase over the years and as this 1963 Impala shows…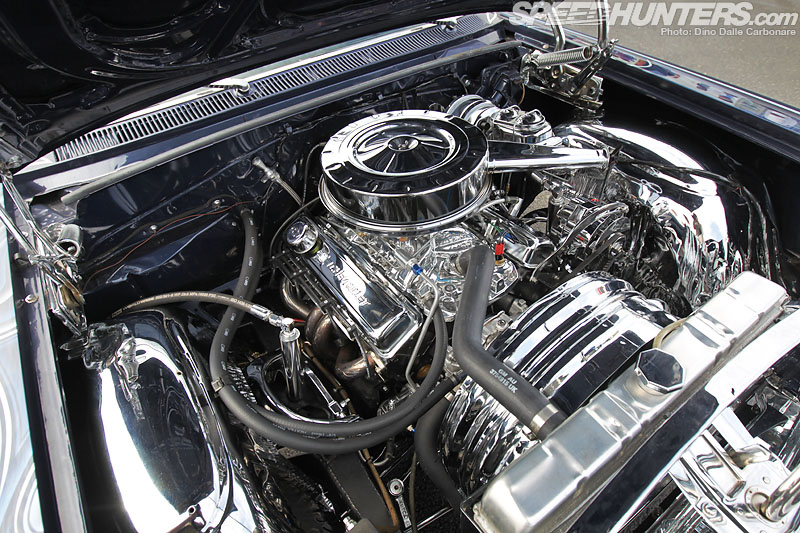 … projects like these are taken very seriously. This car, built by Machine Age Speed Shop won the Best Lowrider award at last year's Hot Rod & Custom Show.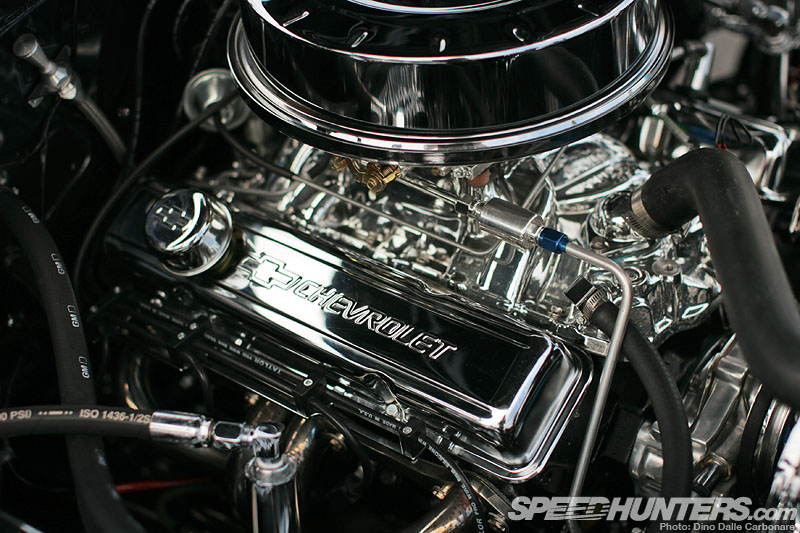 And while taking in all the details…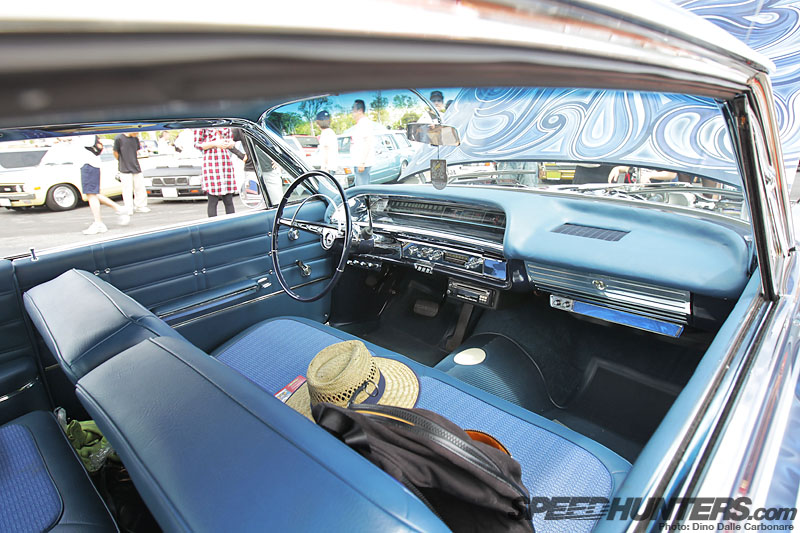 …it's not hard to see why – this thing is spotless!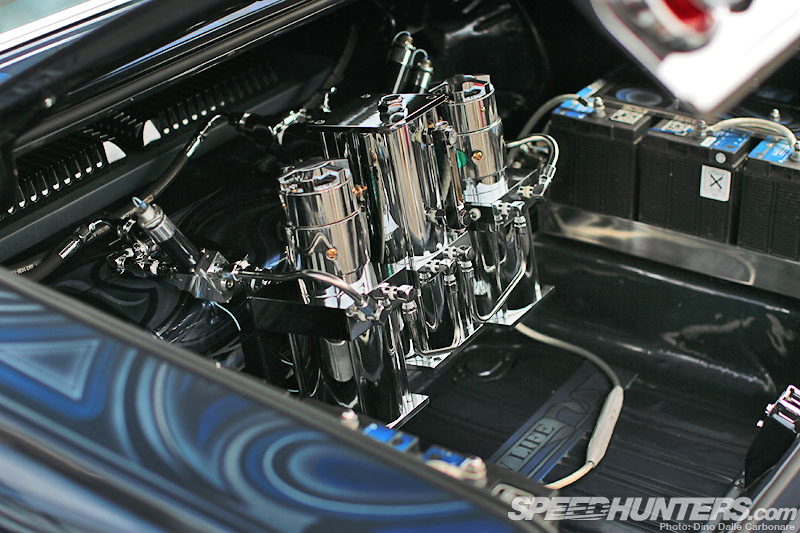 That's it for the Spotlights, but there's still much more that I want to share, so you can expect one final general selection of pictures before we pack up from the main event and head into the parking lot.
Dino Dalle Carbonare
Instagram: speedhunters_dino
Mooneyes Street Car Nationals 2013 coverage on Speedhunters
Mooneyes Coverage on Speedhunters