You may remember that I featured a very special and unique Ferrari F40 around this time last year. I titled that feature 'An afternoon with a legend' – a rather fitting choice of words I thought, considering my particular infatuation with Ferrari's rawest ever street car. Today, at Suzuka circuit, I counted a total of 12 F40s, three 288 GT0s, three F50s, three Enzos and eight 599 GTOs…shall I keep going?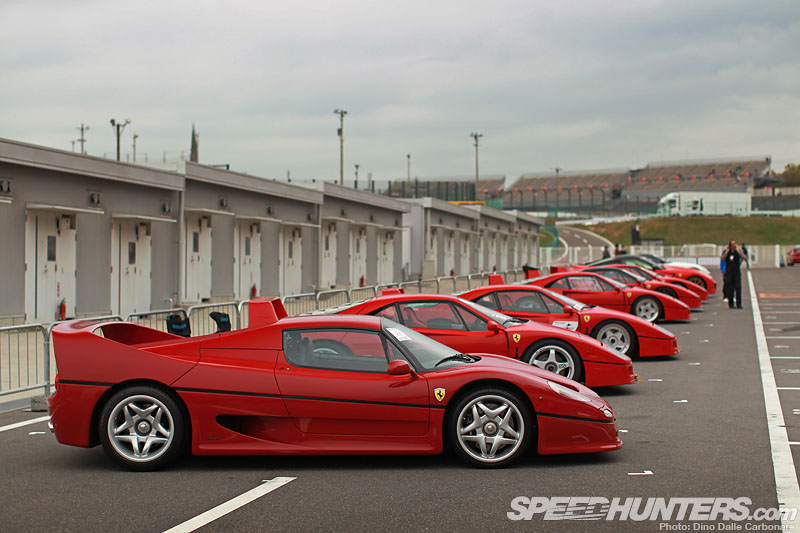 But this being Japan, and today's event being the first day of the Ferrari Racing Days, such a mouthwatering turnout was to be expected.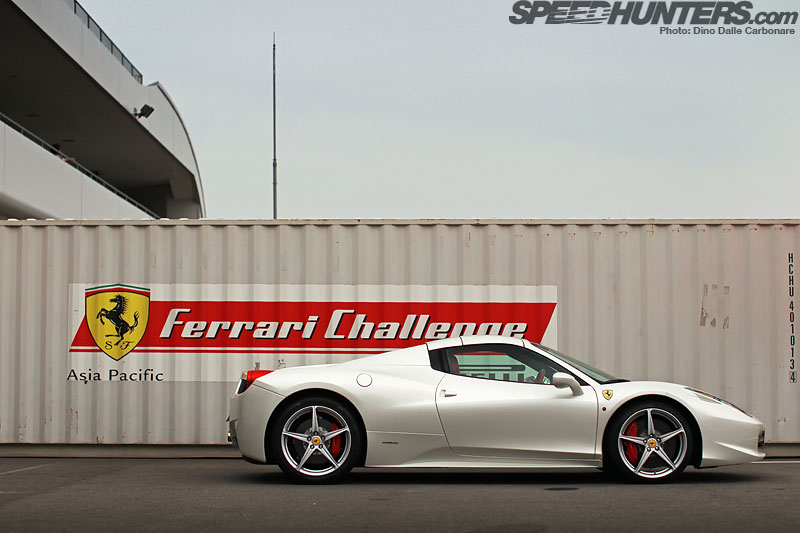 Tomorrow will actually be the main day, but there was no way I was going to hit the sack without sharing some of the awesomeness I witnessed today. On top of these sort of views in the paddock…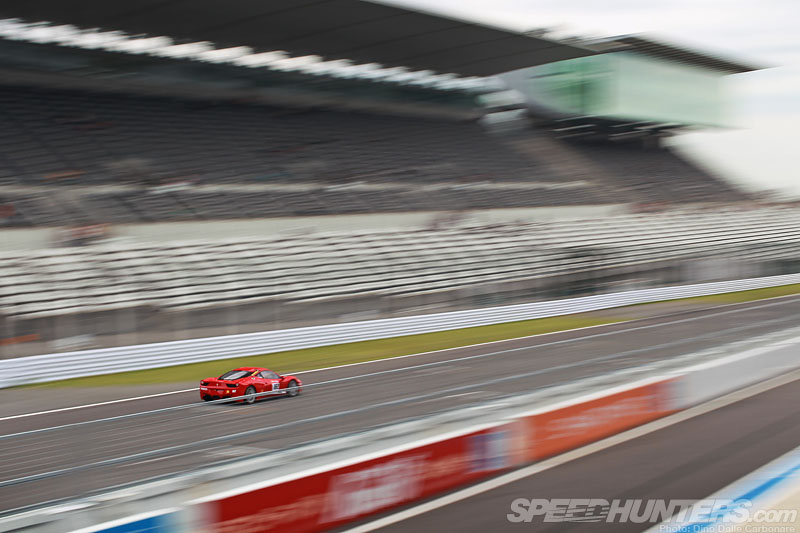 … were views of practice and the first qualifying session of the Asia Pacific Challenge series.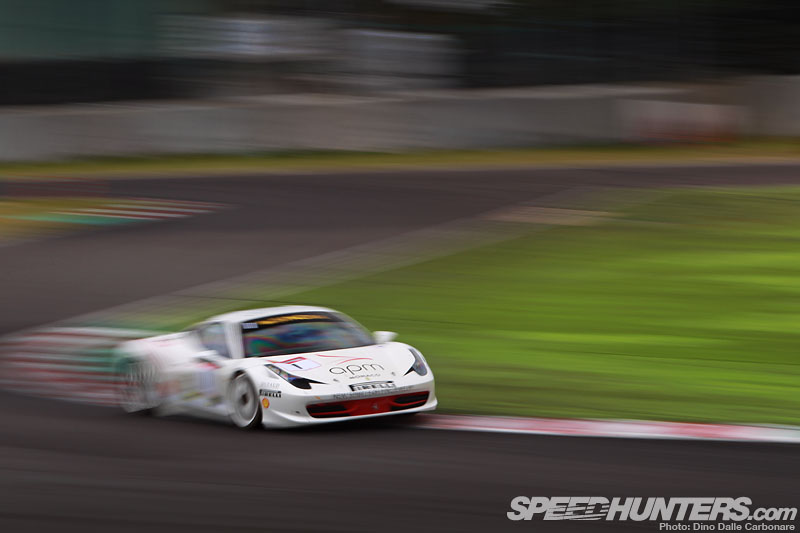 This international mix of 458 Challenge drivers will be pitching their race cars against each other…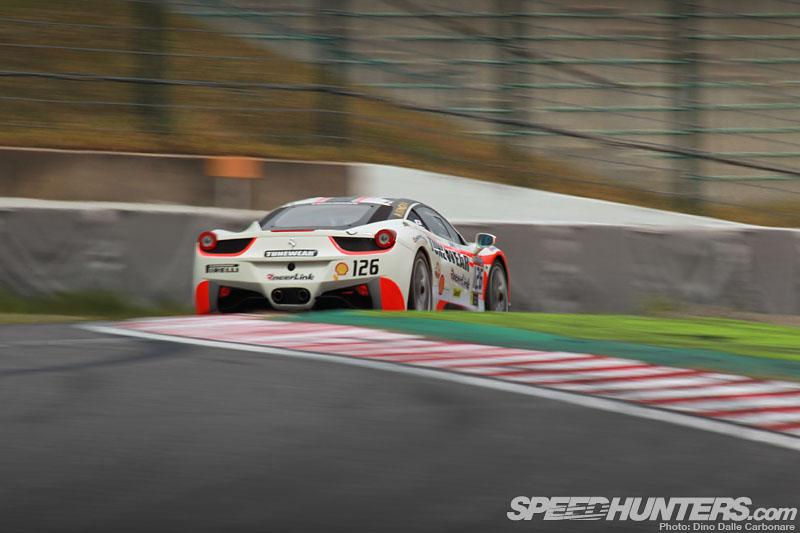 … and a very special guest…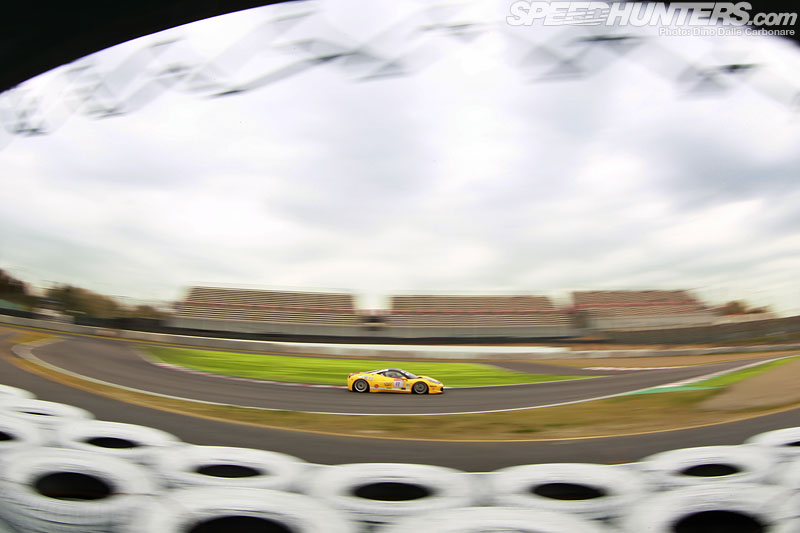 … who will starting from the very last place on the grid and attempting to work his way up towards P1. Any ideas who it might be?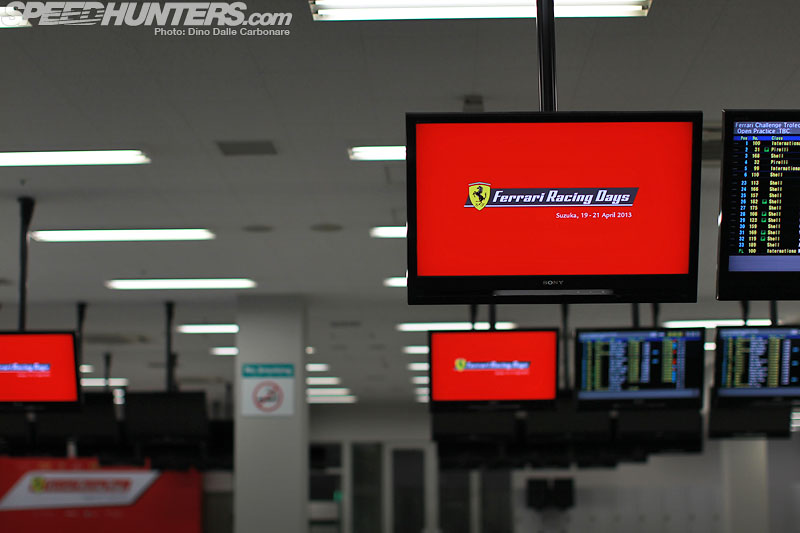 Ferrari Japan has done an incredible job putting this event together.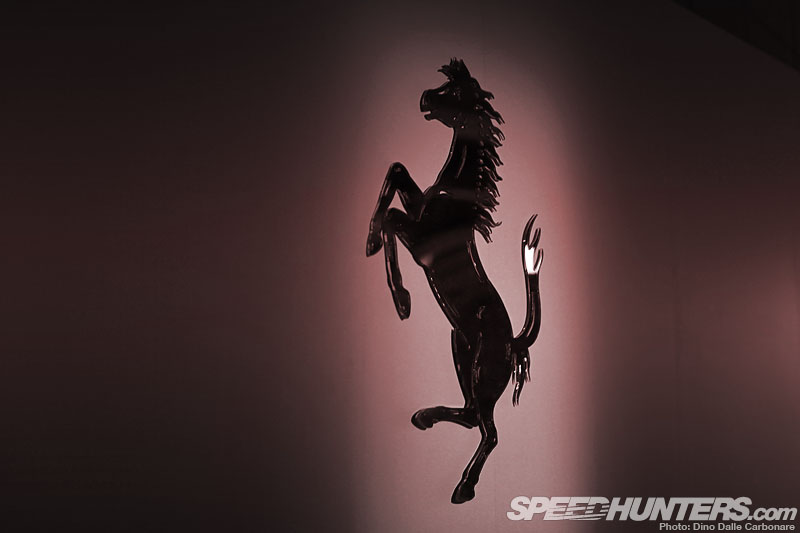 No matter if you are a die-hard Cavallino enthusiast…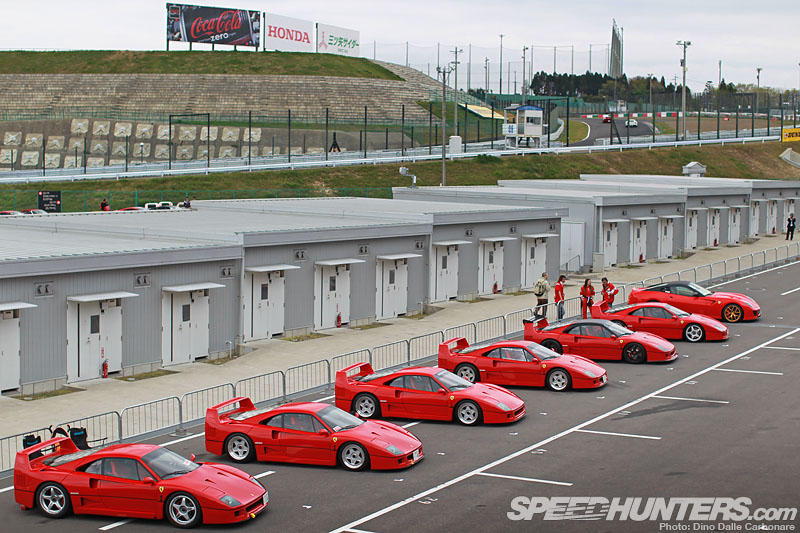 … or just there to enjoy the sights and sounds of some of Ferrari's rarest limited edition creations.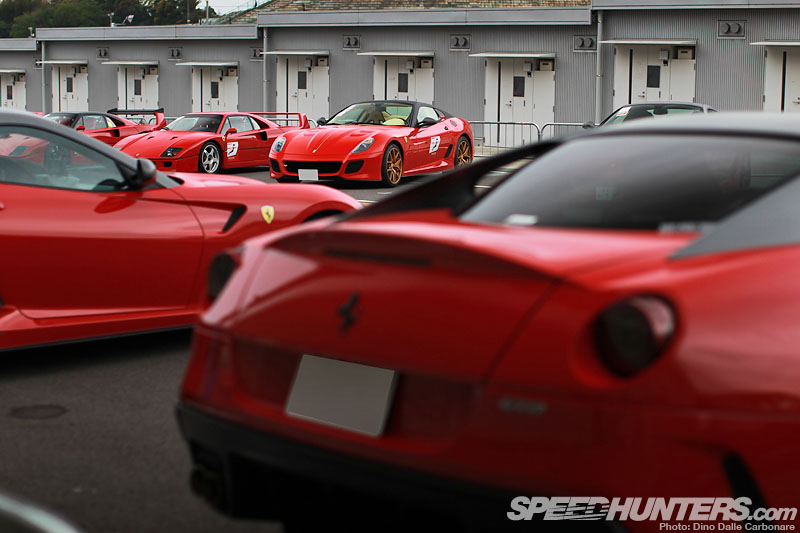 These privately owned cars were neatly lined up in the paddock for everyone to see and enjoy…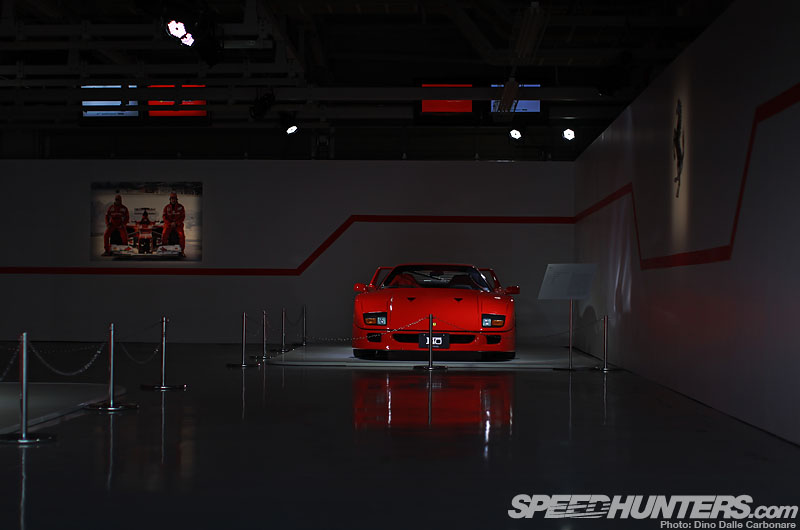 … but Ferrari had also prepared a variety of display areas inside the pits, like this beautifully-lit selection.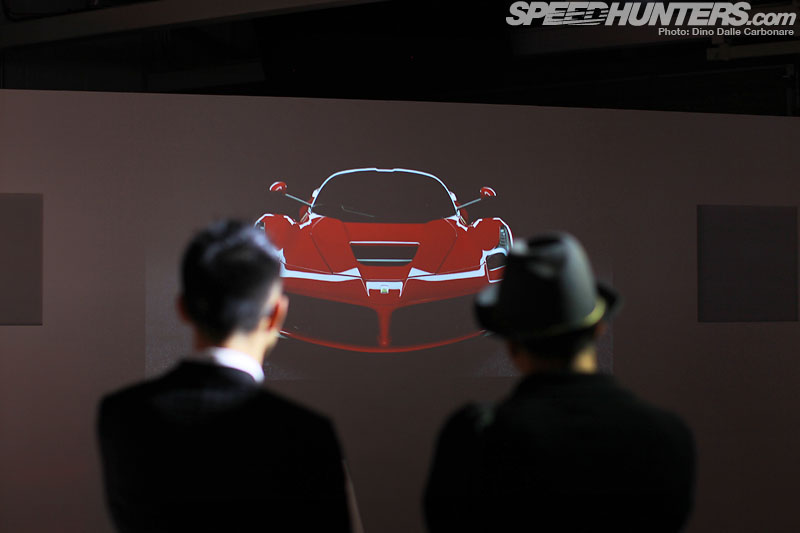 Unfortunately Ferrari's latest hypercar, LaFerrari, wasn't present, but the official launch video was being projected onto a big screen in one of the pits.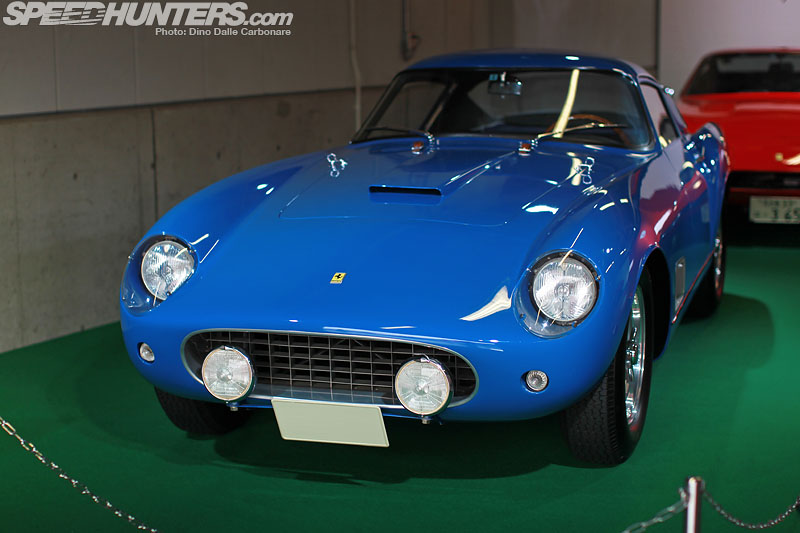 Seeing that Ferrari's history hadn't been forgotten was a very welcome surprise. Cars like this 1957 250GT Tour De France…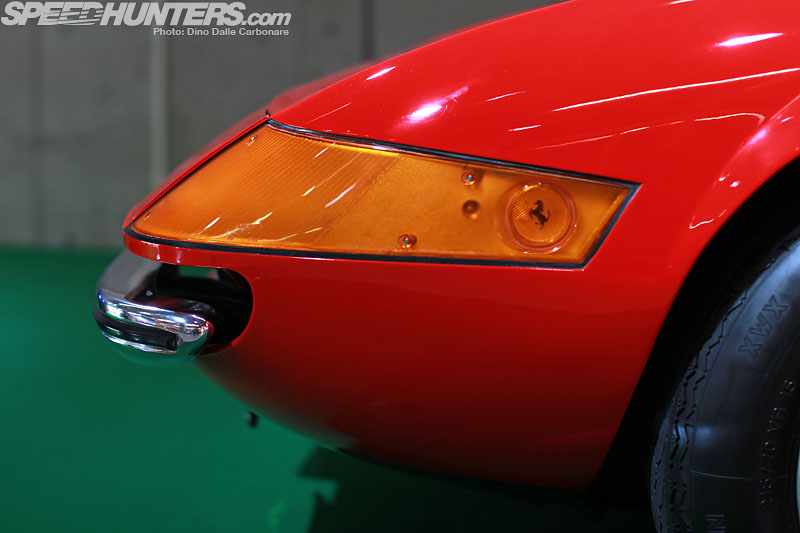 … sat along side other greats, like the 1967 375GTB/4 Daytona.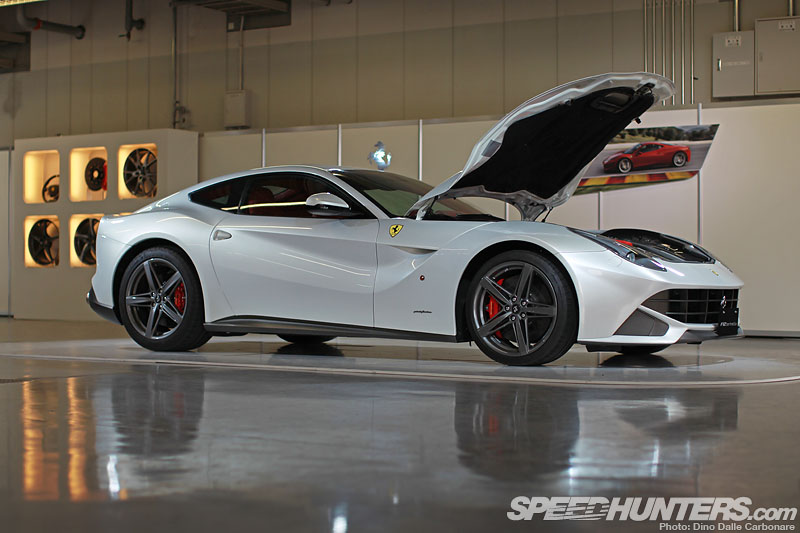 Ferrari is attempting to create a stronger and more accessible bond with its fans, and allowing them to get up-close-and-personal with its current line up is a great way to show everyone first hand what Ferrari design and quality is all about. Its latest front engined V12 beast, the F12 Berlinetta, which represents the true essence of modern day Ferraris, was one of the cars that people could check out.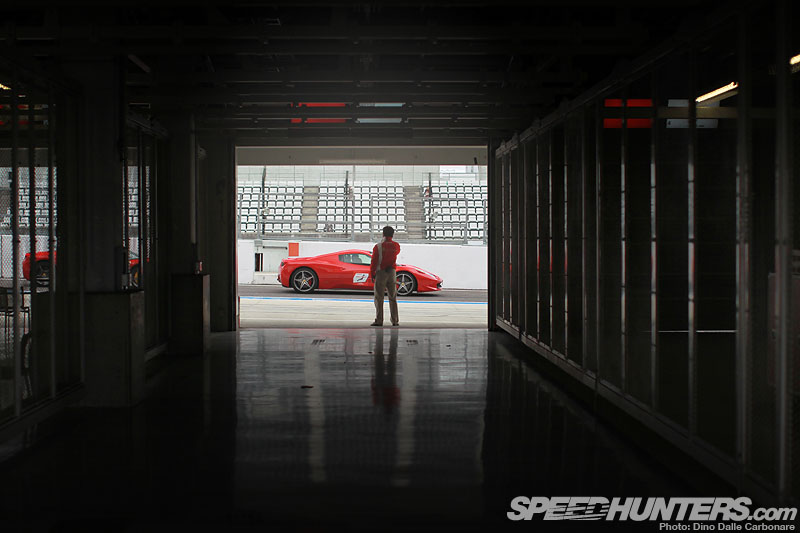 It was probably by mid-afternoon that the action on track intensified. In between the various Challenge practice sessions…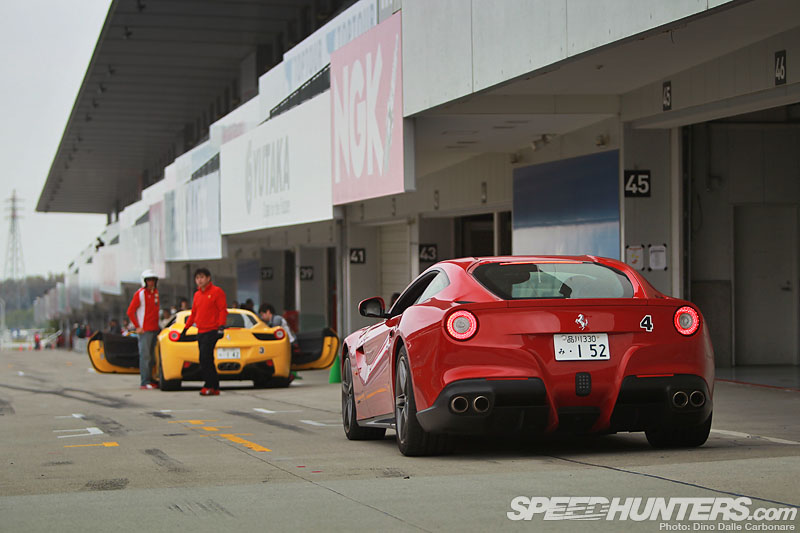 … Ferrari Japan's own press fleet was used to give lucky fans a quick spin around Suzuka.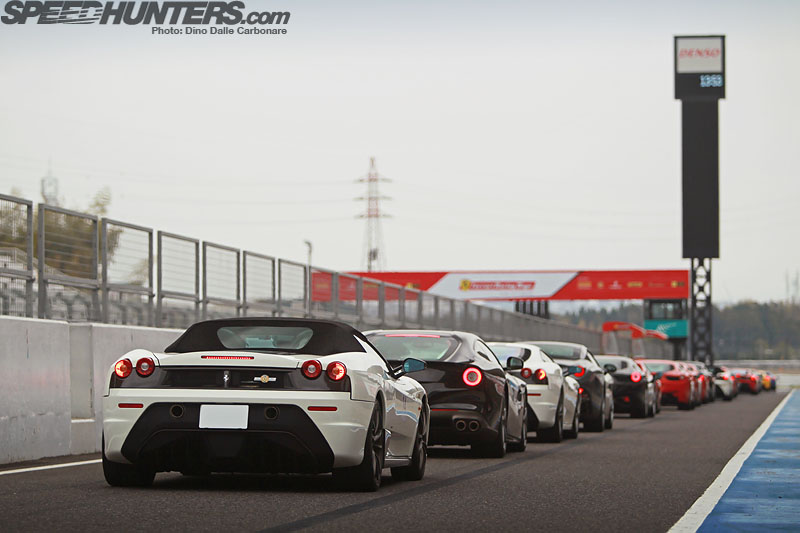 Customers that had signed up for the soukoukai session had a chance to drive their cars hard…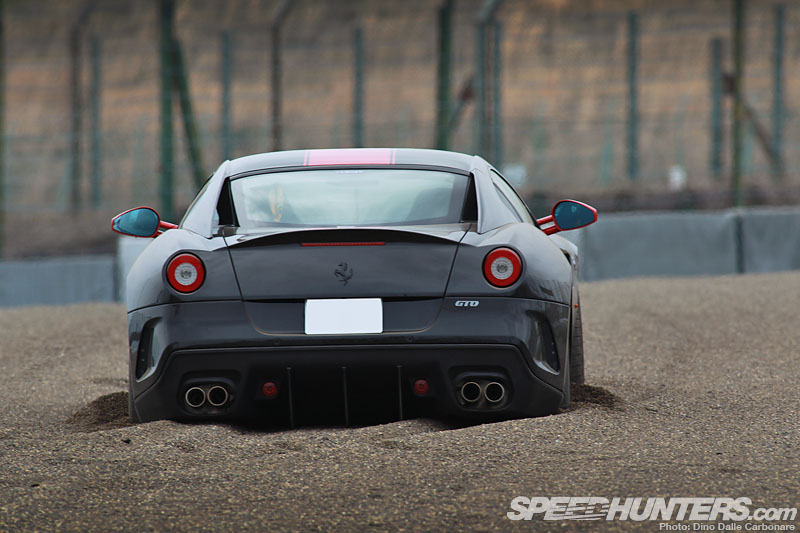 … but no matter how good of a driver you are, you should always remember to warm up your tires first. This 599 GTO ended up in the kitty litter in its out lap, understeering out from the "S" curves. Luckily no damage was done.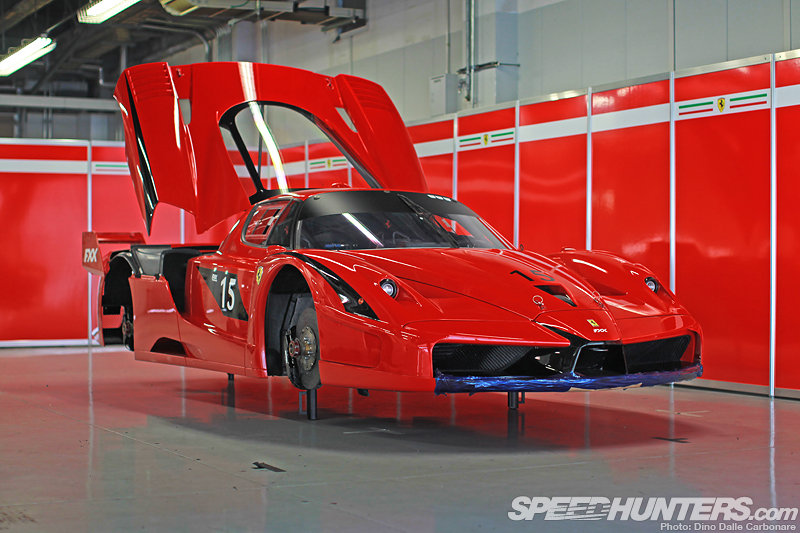 In a closed-off pit four FXXs were being prepped for their short outing on track tomorrow. I can't wait to hear their unbridled V12 engines scream down the Suzuka straight at full noise!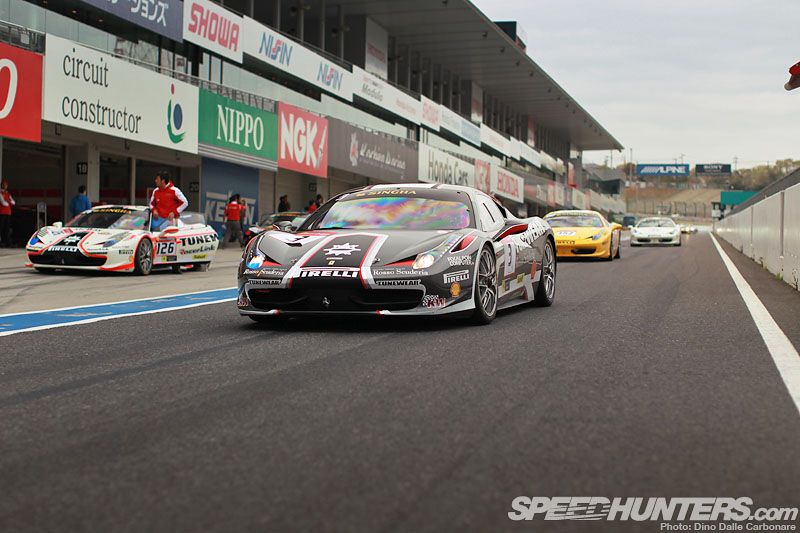 The Challenge series continued to race right until 6pm tonight…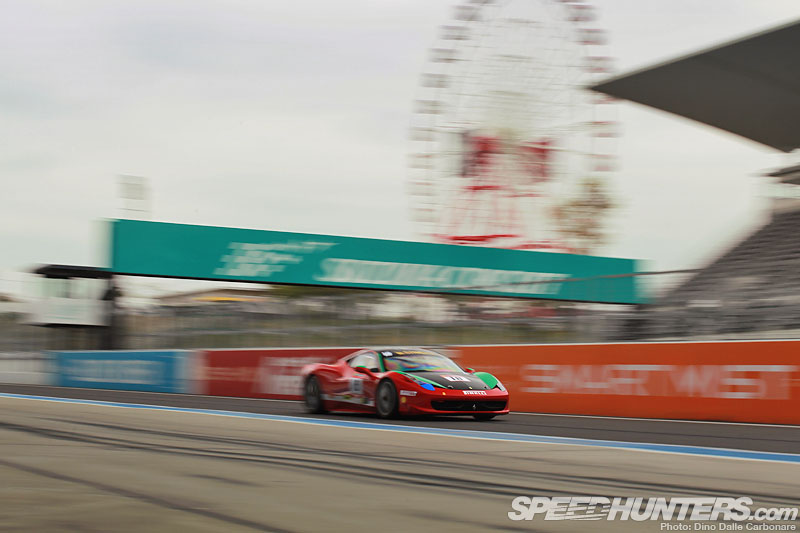 … the drivers attempting to string together a fast lap during the first qualifying session of the weekend. With the possibility of rain for tomorrow's final qualifier, getting a good time today was a must.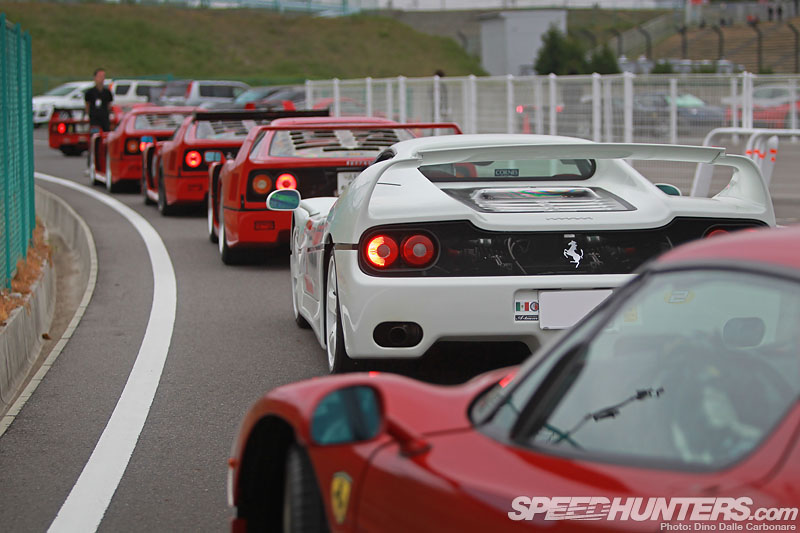 Shooting at tracks up and down Japan almost on a weekly basis sort of tones down your enthusiasm for the cars you get to see. But today was very different. Seeing all these cars lined up…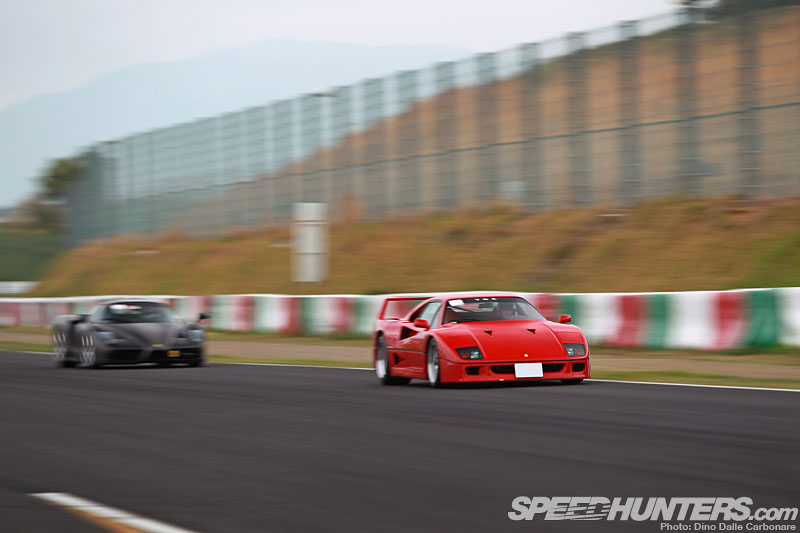 … and then blasting around Suzuka really put a smile on my face. Talk about a once in a lifetime opportunity. Which I why I am still up at 2am putting this post together…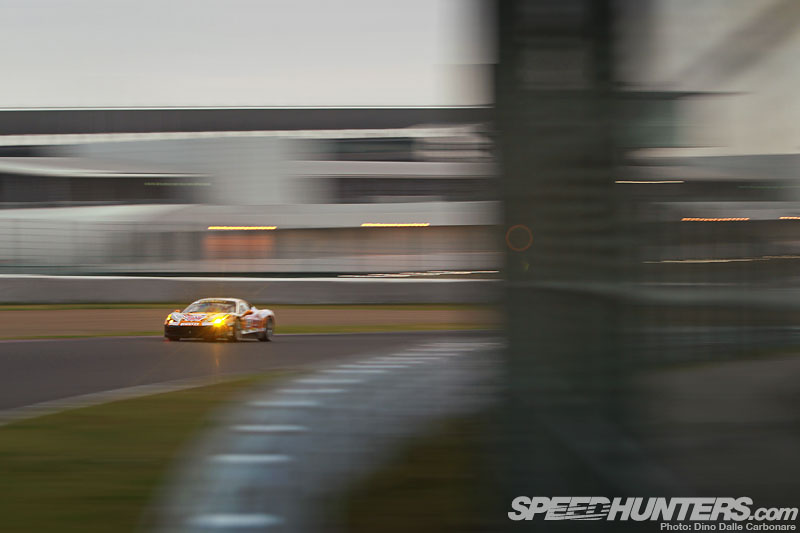 … so I could share this first selection of images from the unique day with you. A day where I found a little slice of Italy right in the middle of Japan.
I'll be back soon with more from Suzuka, but in the meantime make sure you download some of the desktops below.
Dino Dalle Carbonare
Instagram: speedhunters_dino
Liberty Walk Ferrari F40 on Speedhunters
---
---
---
---