I've always had an idea in my head of what a Slammed Society event would be like. I'm the first person to admit that I love the extreme styling that is based around the stance and hellaflush movement, and coming from New Zealand I'd never really experienced a large scale gathering purely based around this trend before.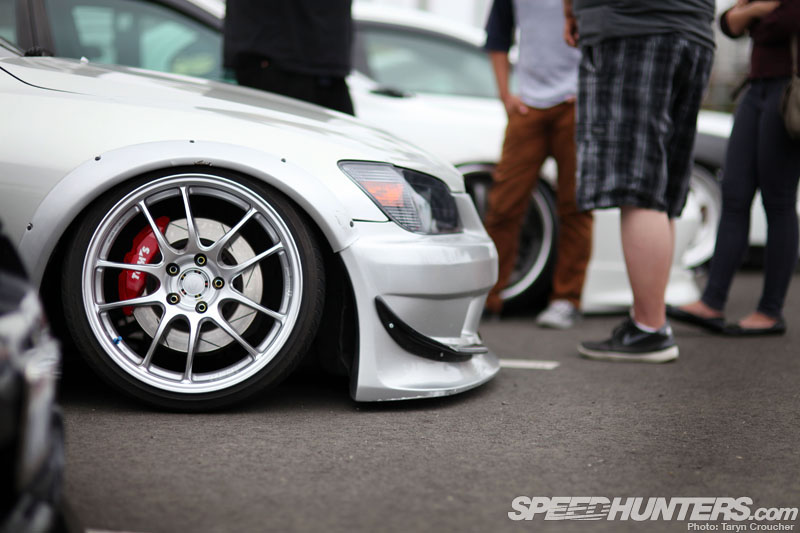 After two weeks traveling around Japan (I'll have more on that soon), I headed over to California just in time for the first round of Formula Drift at Long Beach, which, of course, coincided with Fatlace's first Slammed Society event of the season.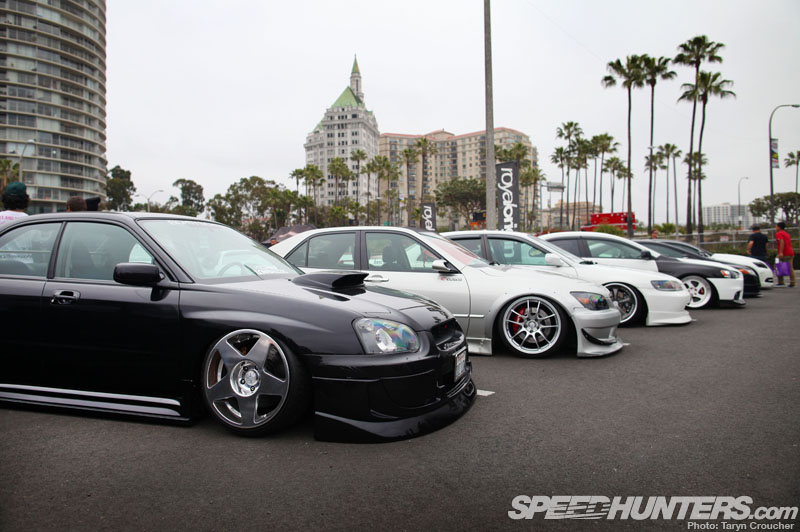 Here, pushing the boundaries is the name of the game – and by boundaries, I mean fenders. This is where those with the most extreme and most outrageous wheel fitment and ride height come to hang out, admire each other's rides and also conveniently get to watch the Formula Drift cars battle it out on the street course at the same time.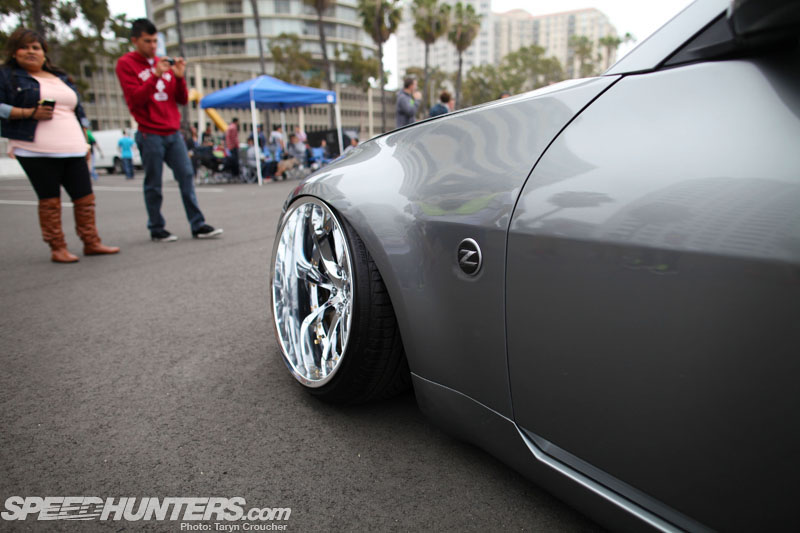 I understand that an automotive event where the goal isn't to be the most powerful, the fastest, or the first to cross the finish line isn't going to appeal to everyone. But to enthusiasts such as myself – someone who also happens to love low cars and a bit of wheel porn – this scene can be just as interesting and exciting.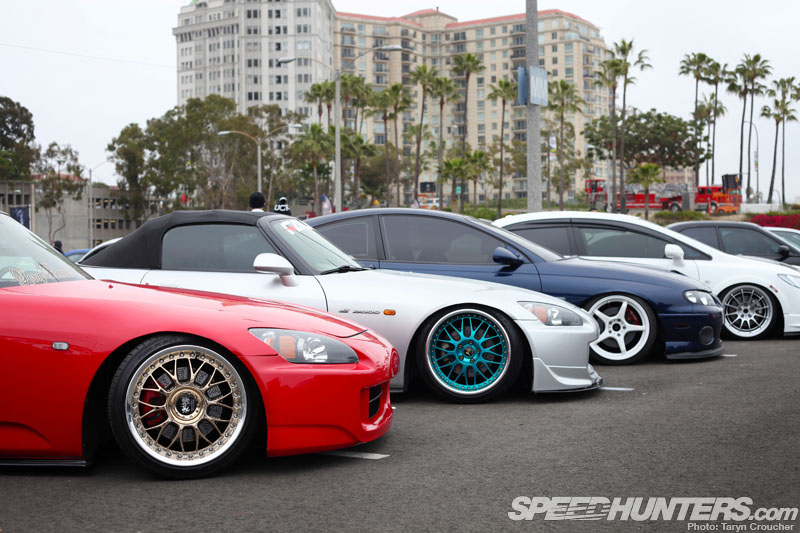 I've always thought that cars can ride so low here because of America's amazingly smooth and flawlessly paved roads, but I was completely taken aback by how from the truth this was! One of the first things I noticed when I arrived in LA was the extremely poor condition of the streets and freeways. This gave me a whole new sense of respect for this particular automotive scene, and I can see why airbags are such a popular option for many enthusiasts in California.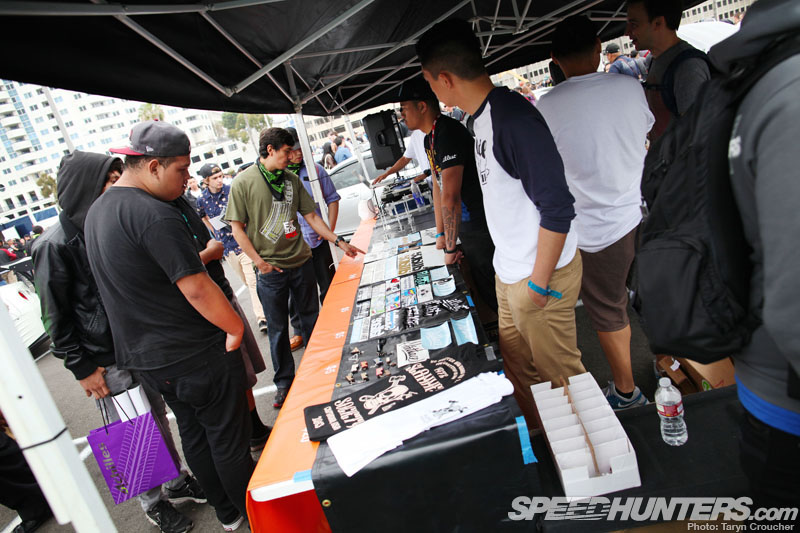 Back to the show! The Fatlace tent had some sweet tunes playing and had some equally sweet cars on display.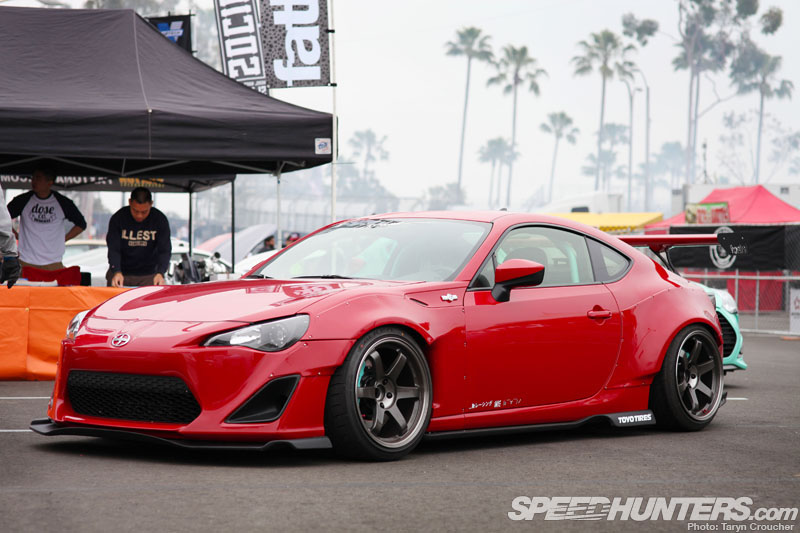 Its supercharged Scion FR-S looks nice and clean without its SEMA livery. I've written about these cars before but I'd never actually seen a Rocket Bunny ZN6 until my visit to the States.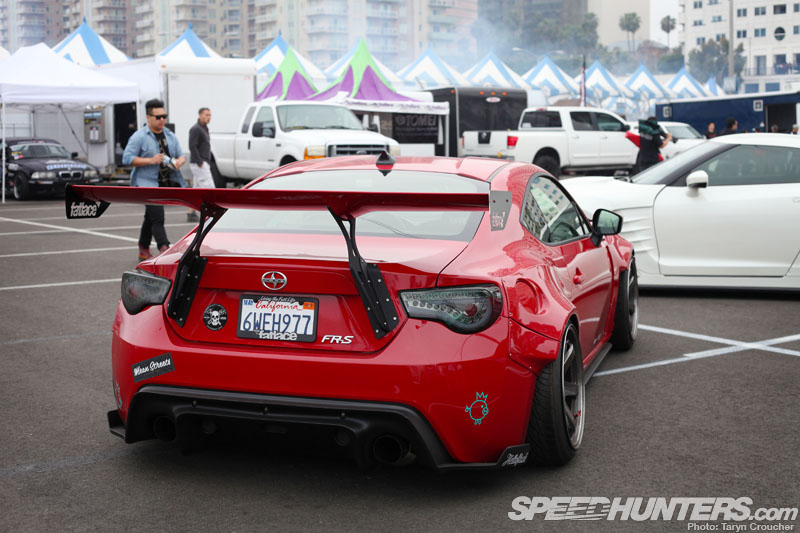 The aggressive riveted-on overfenders and extreme boot-mounted wing are certainly more impressive to view in real life. I can't imagine a better looking body kit for the new 86 chassis.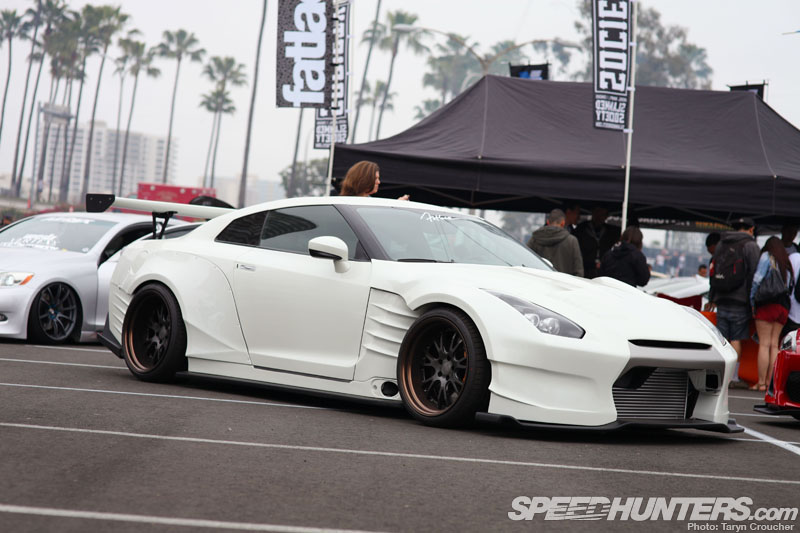 Fatlace's BenSopra-kitted GT-R is also quite a work of art and I had to stand and stare at it for a good few minutes to take in all the details of the staunch GT-inspired aero package.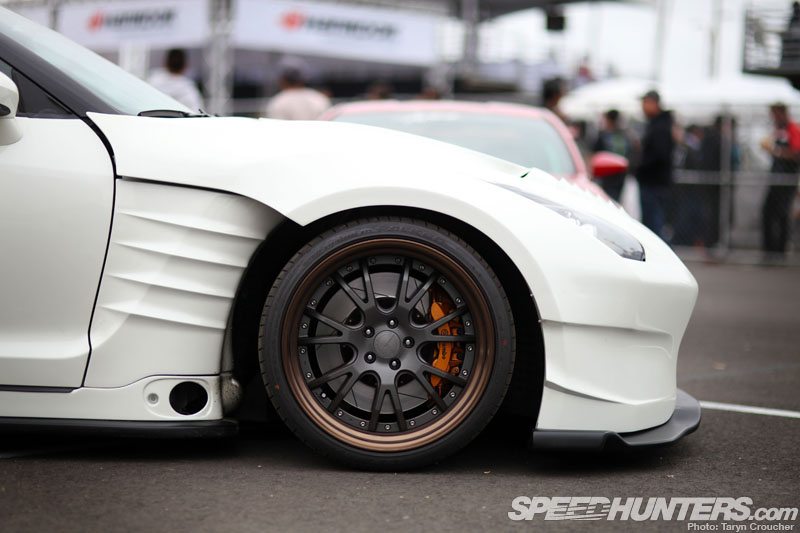 Sitting on Work Gnosis GS-4 wheels, this car really is the ultimate package of power and style.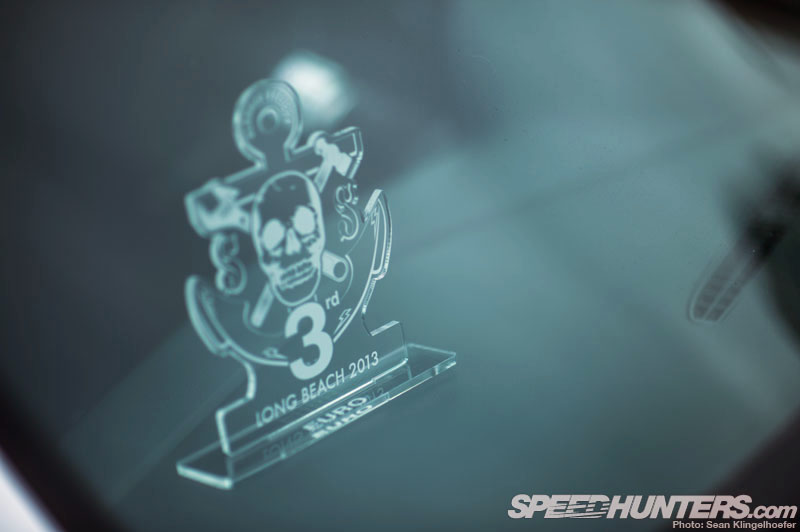 I liked how this event is open to all makes and models of vehicles, and the different awards that are handed out certainly reflect the variation in vehicles and styling categories.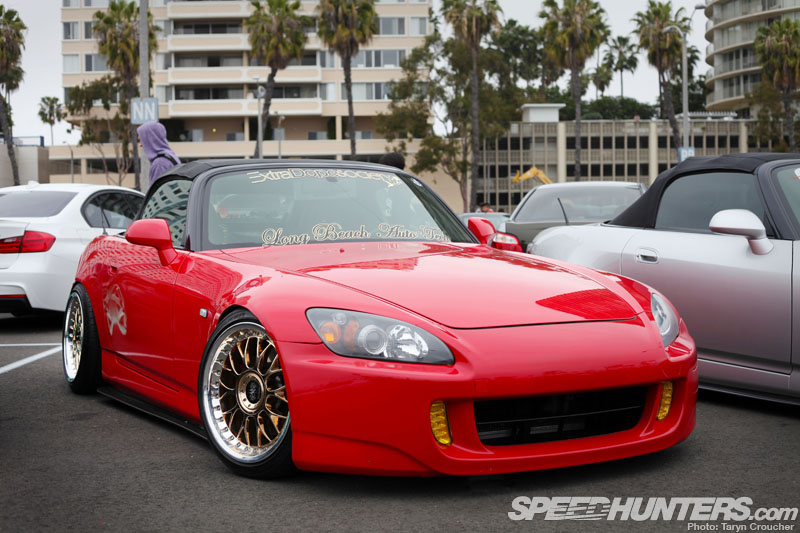 This S2000 won the coveted trophy for 'Most Slammed'. One look underneath and I could see why – some of the clearance was insane!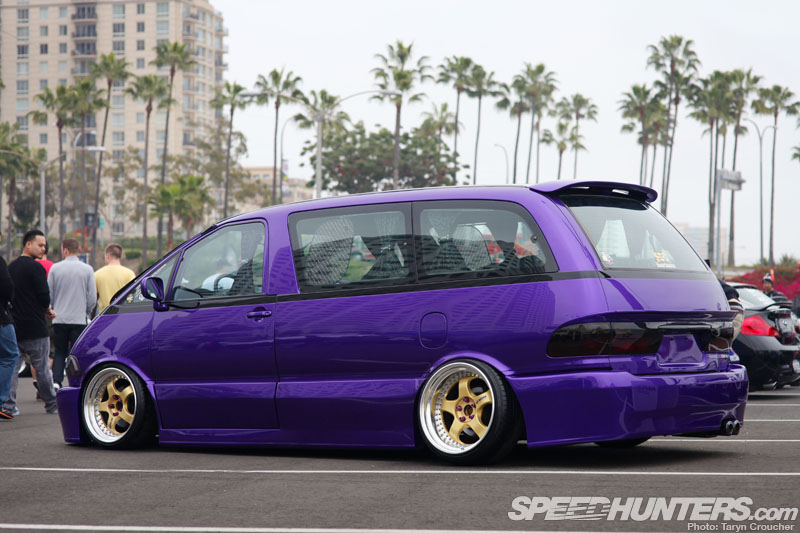 Bringing a taste of Japan's crazy VIP vanning scene to LA was Ojay Bayang's Toyota Previa; a bright purple creation on a set of gold and polished Work Meister S1s. The Garson curtains throughout the interior are a nice touch too, and needless to say this van won the award for 'Best VIP' vehicle.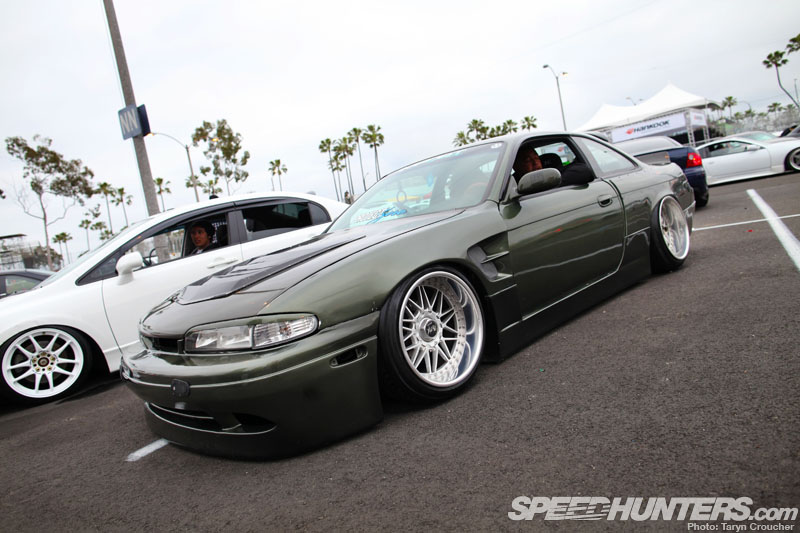 When this incredibly-low zenki S14 on Work Rezax wheels rolled into the show on Friday night, I instantly fell in love. I can only imagine how good this car looks going sideways. It ended up winning the award for best 'Drift Style' vehicle.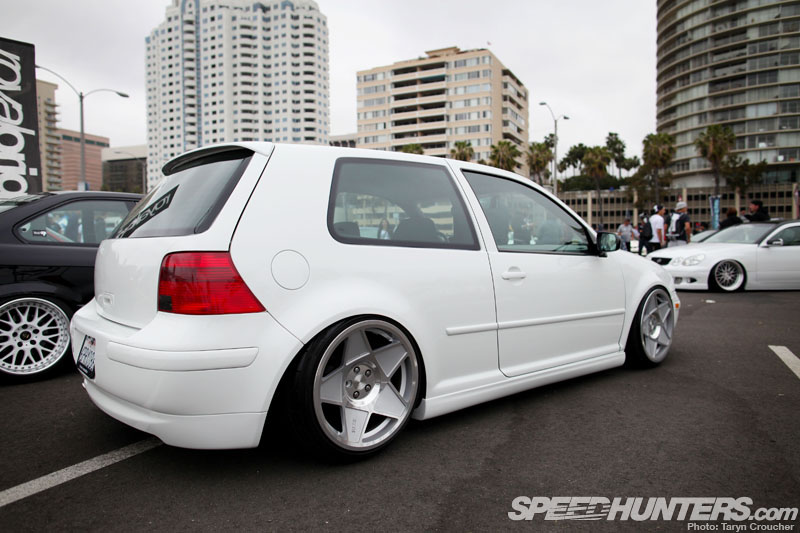 I hadn't heard of 3DSM wheels before, but I saw them on quite a few cars on Saturday. I quite like this fresh take on the original Borbet-style design.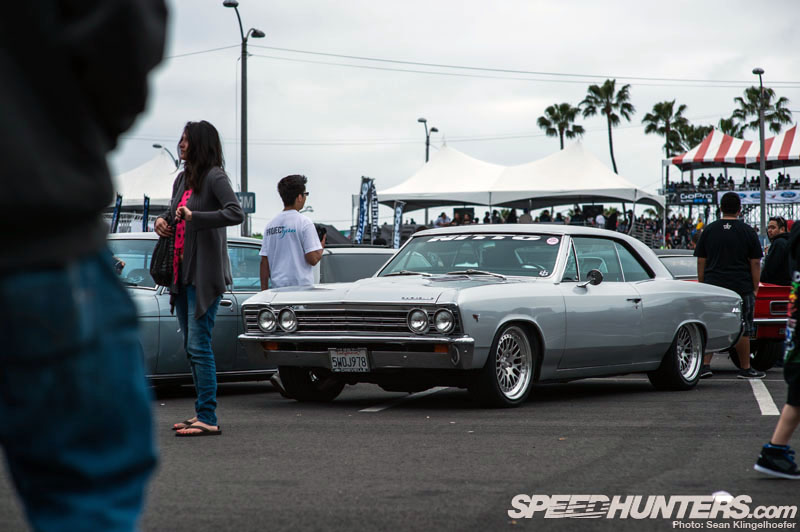 It was cool to see a few modified muscle cars mixing up the JDM and Euro vibe.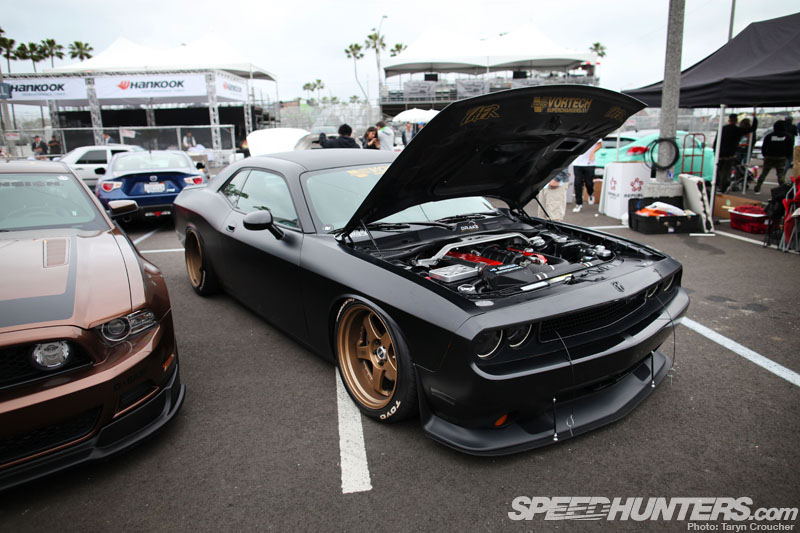 Also representing the American muscle side of things was Jon Sibal's beautifully built Dodge Challenger. The story behind this car has always interested me and so it was great to finally get to meet the car, and Jon in person too.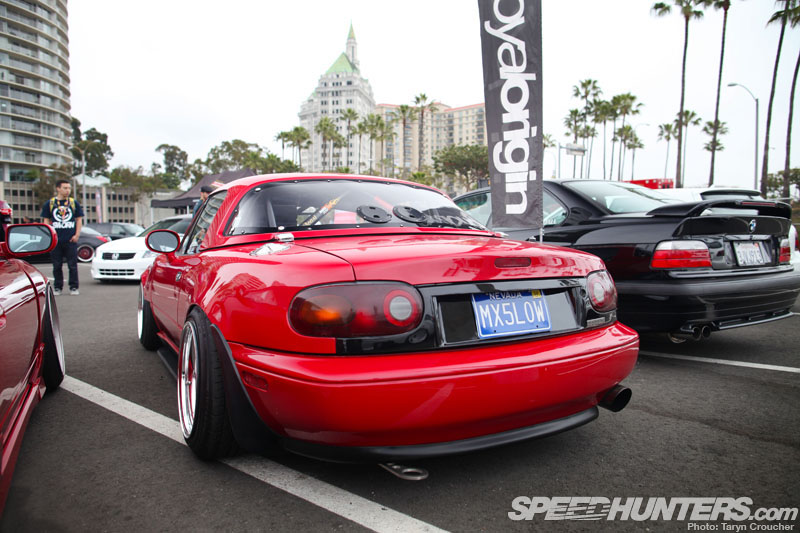 I was excited to see that a few Miatas had made it out to play, this clean example sporting a new Project-G lightweight hardtop window and side skirts…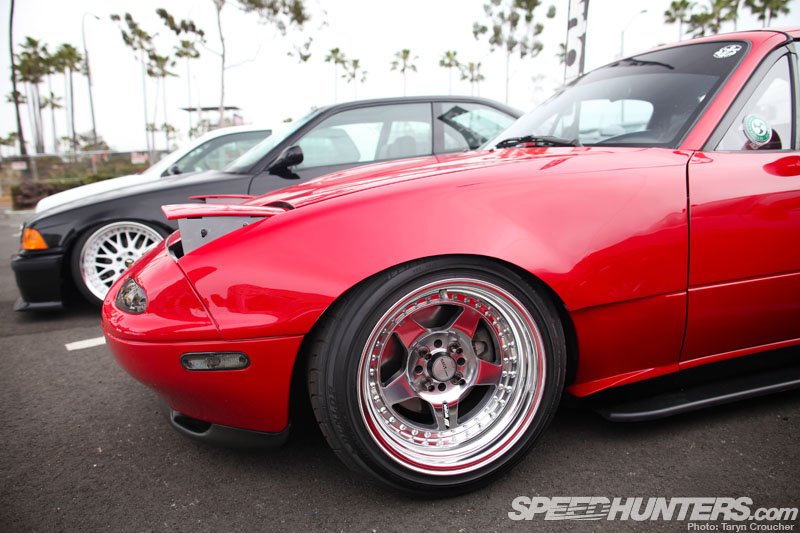 …as well as a set of polished Work Meister CR-01s. It succeeded in making me miss my old MX-5 Roadster and my Datsun S30Z (also on polished CR-01s) at the same time.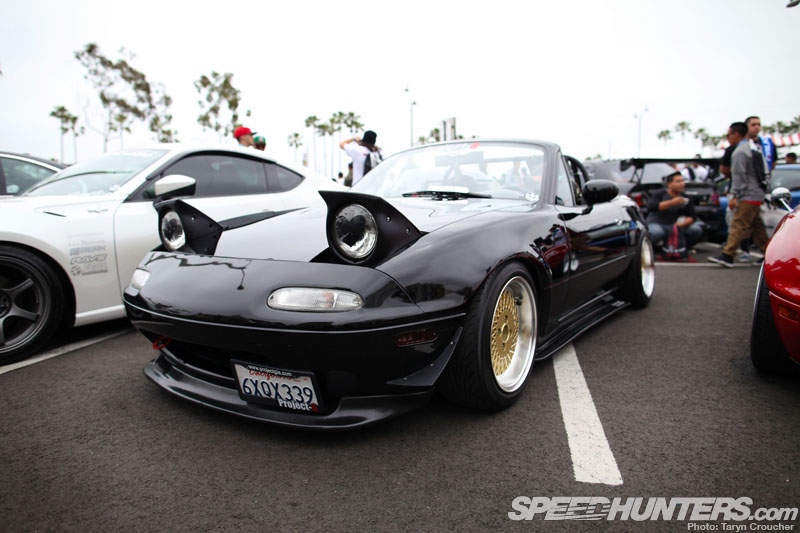 I walked over to this Miata to discover fellow Speedhunter and Miata-lover Linhbergh had taken a liking to it. But he had also taken a liking to a few other things…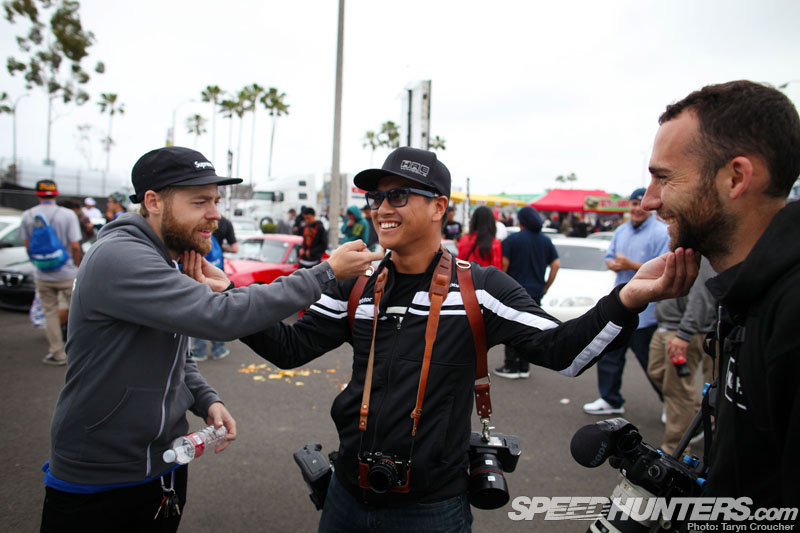 …Sean Klingelhoefer and Keep Drifting Fun filmmaker Will Roegge's facial hair. Hmm… I just walked away quietly and didn't say anything.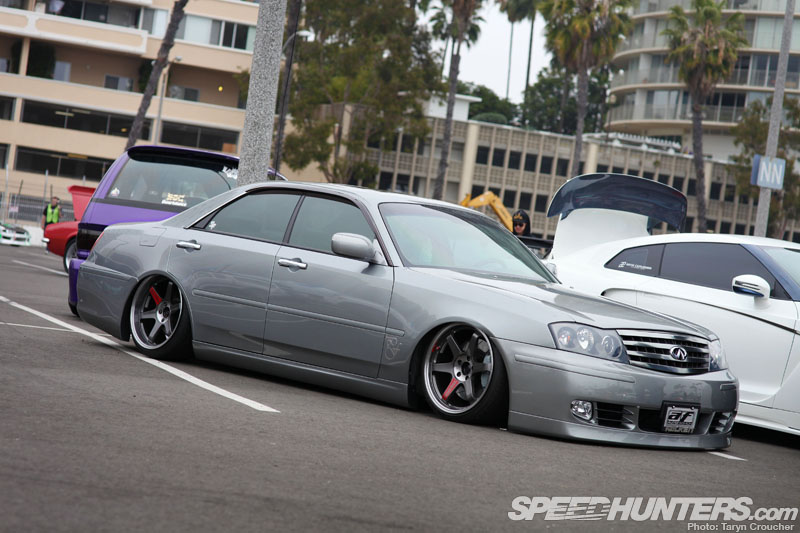 If VIP style is more your thing, this clean Y34 Infiniti on Volk Racing TE37s should tickle your fancy. The body of the car was literally on the pavement.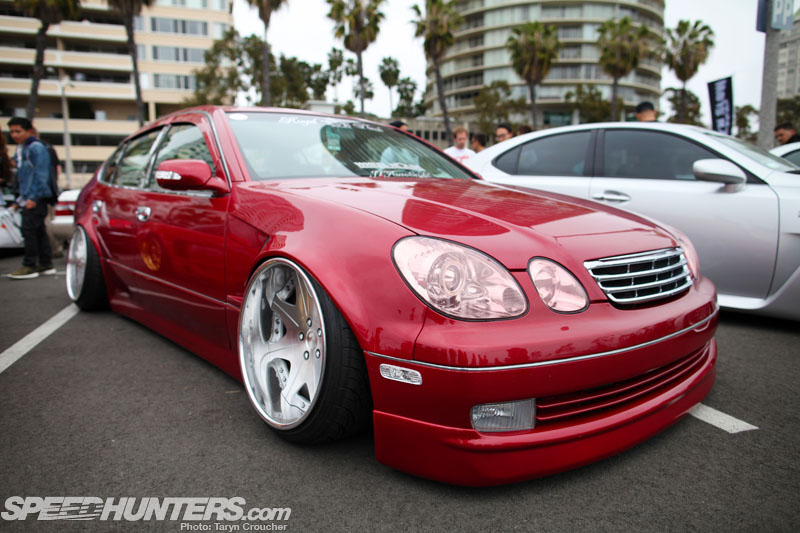 Or maybe this Lexus GS300 on Leon Hardiritt wheels is more your style? No bells or whistles here, just zero ground clearance and a perfectly-fitting set of wheels.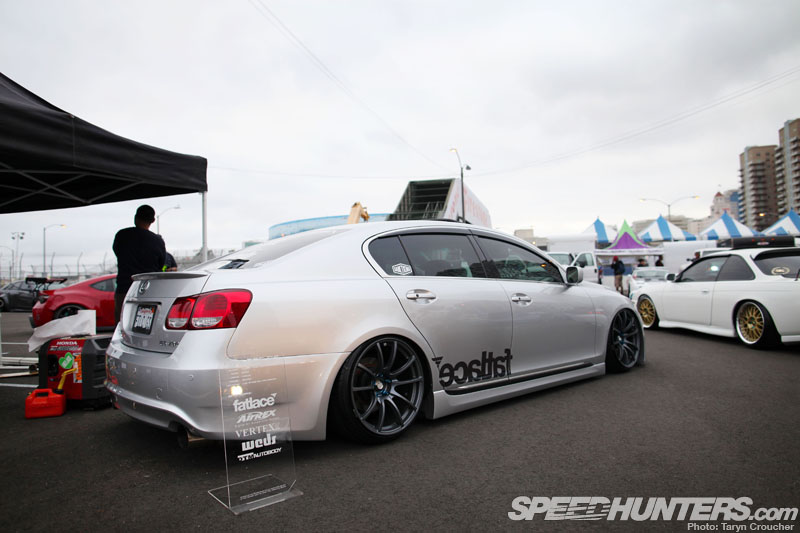 I enjoyed the silver and gunmetal colour scheme of this bagged GS430 owned by Daniel Kruthanooch, which was also on the Fatlace booth.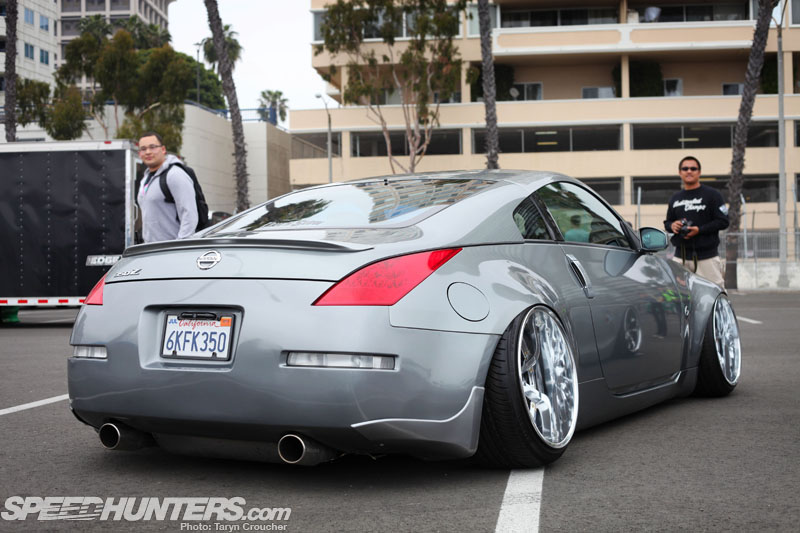 The 350Z is a popular vehicle of choice when it comes to pushing the limits with fitment, and this particular example was very extreme. Those poor fenders!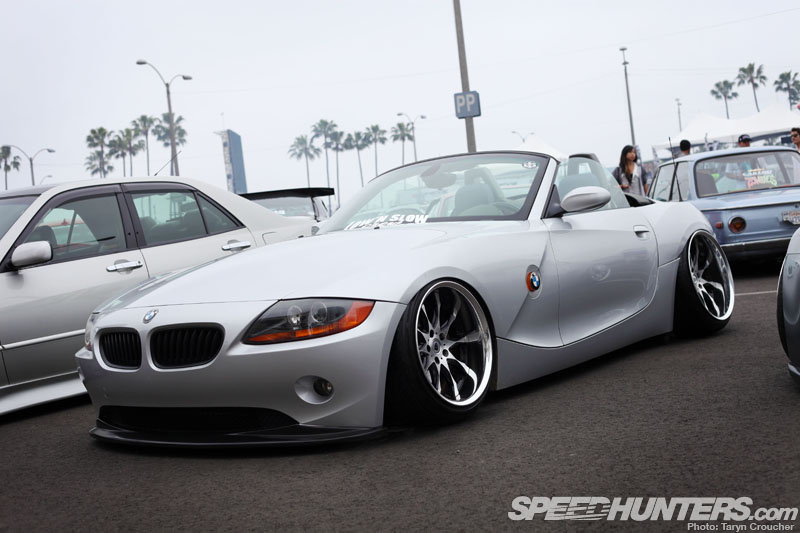 I'm a big fan of modified convertibles, and after owning my Miata and discovering how much fun I could have with it out on the track, I wasn't sure how I felt about this Z4 and its crazy camber and on-point wheel fitment.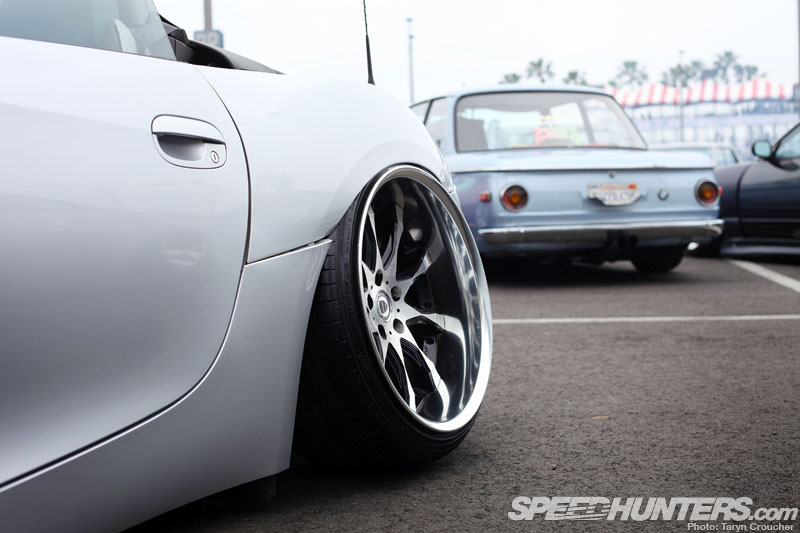 Although it's incredible to think that achieving this stance is even possible, I think I'd still rather own a track-worthy convertible over this. Though I must say, these sexy Work Schwert SC2s are definitely my favourite VIP wheel.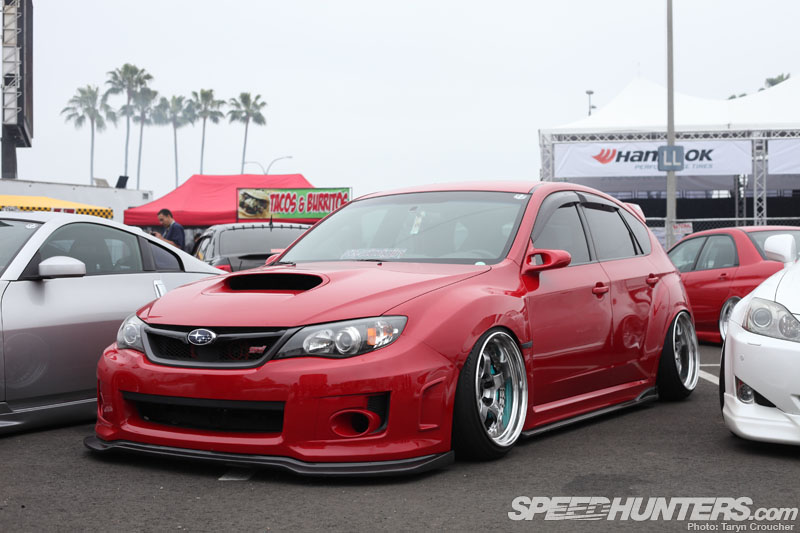 This Subaru Impreza WRX STI on Work Meisters had a striking look…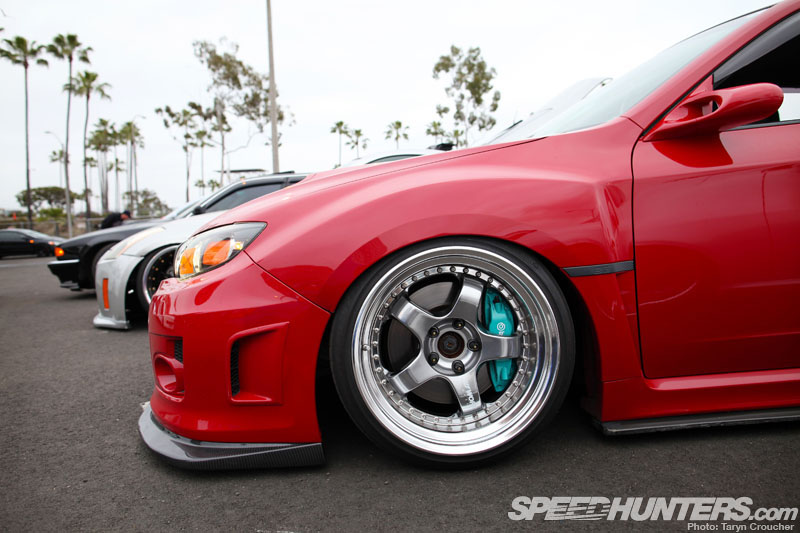 …especially with the big Brembo callipers peeking through from behind the spokes.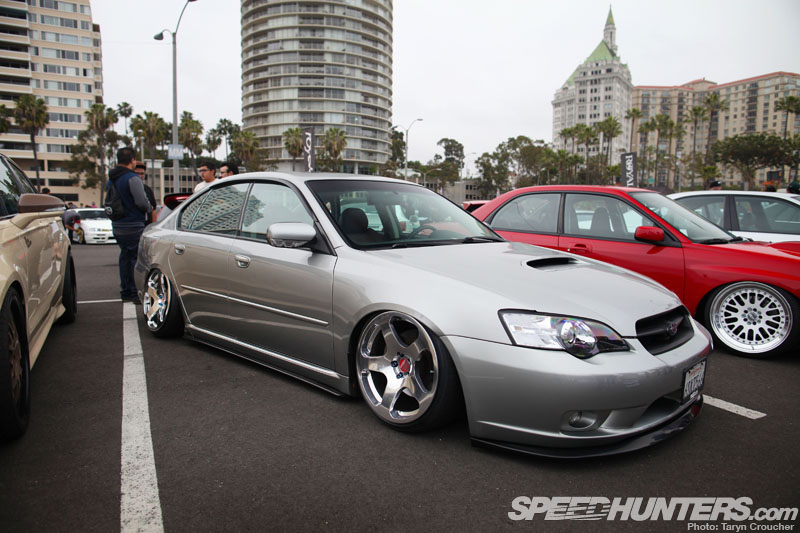 Opposite the STI I found another very clean Subaru: Abbitt Wilkerson's Subaru Legacy on Rotiform NUEs.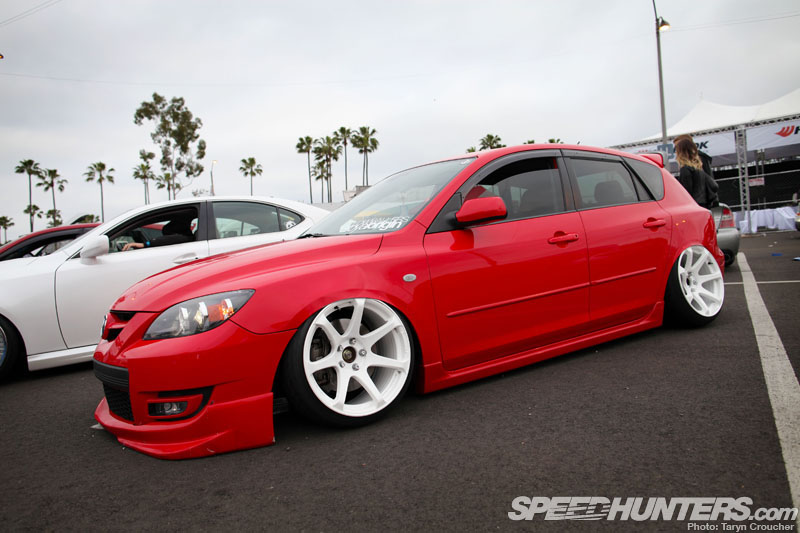 This bagged Mazda3 on MR7 Cosmis Racing wheels was sporting some intense camber.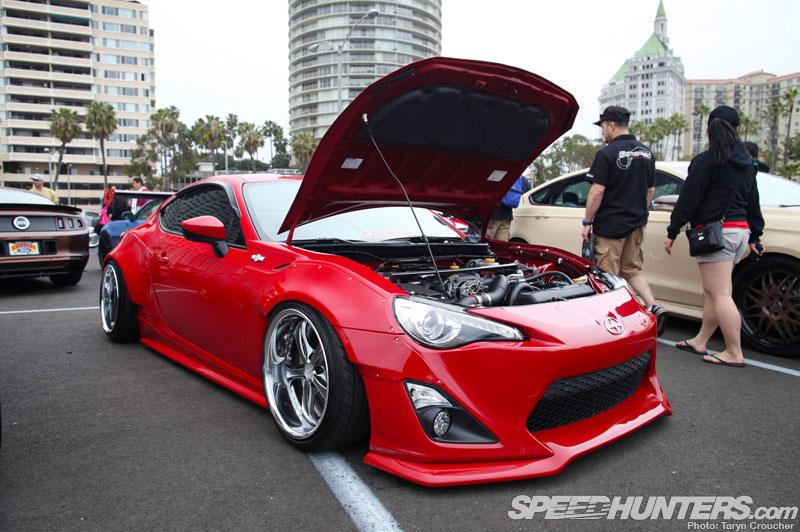 Another red Rocket Bunny ZN6, this time Noel Barnum's FR-S, which runs a Vortech supercharger and rides low on an air suspension set-up. The Vertex lip kit just makes it look even more angry.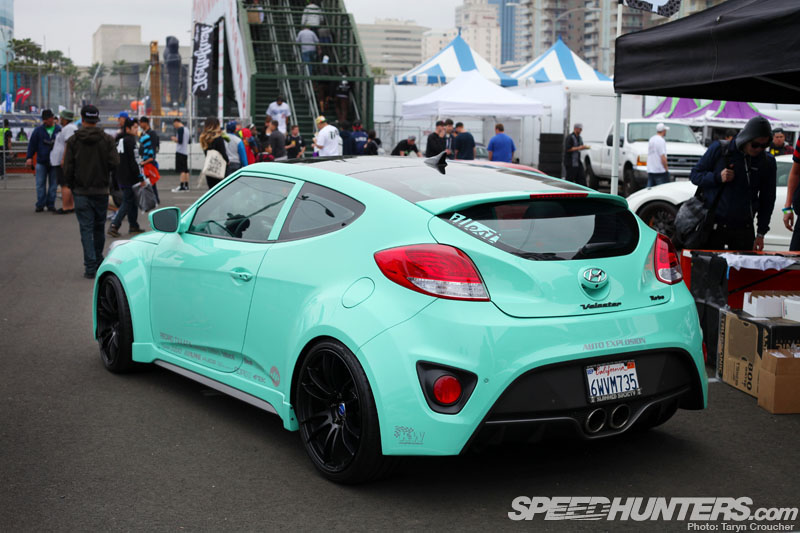 I spotted Formula Drift media head-honcho John Pangilinan's minty fresh Hyundai 'JP Edition' Veloster there too. Having driven a Veloster last year, I discovered that they definitely make for a comfortable and fun daily driver, especially the turbocharged version.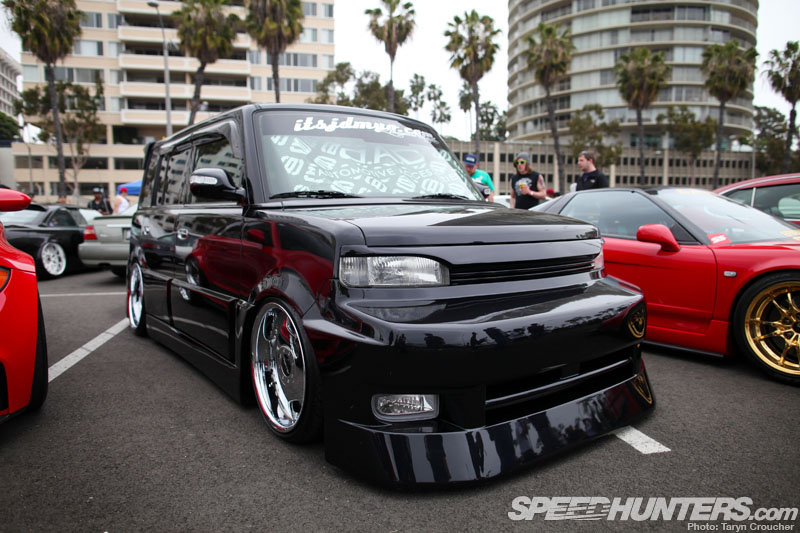 This black Scion xB reminded me of when I used to own a black Toyota bB, and it especially made me miss having a good looking daily driver. Who says that your car has to be track-worthy for you to spend money on it and make it look good? Being able to enjoy that reflection of your car in shop windows when you're driving to work every morning is a great feeling.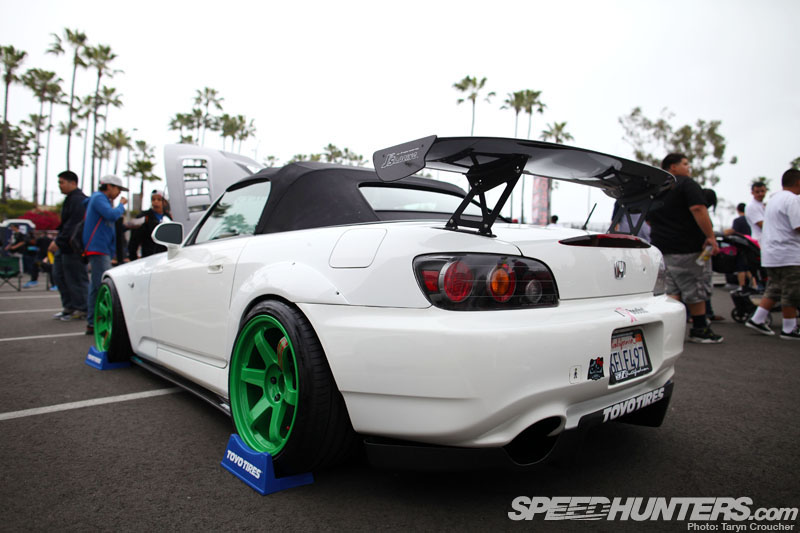 I love when cars like this S2000 take some of the key elements from this scene, and then subtly implement them into a more functional build. Track stance with meaty tyres and TE37s on a track-spec car just looks so good.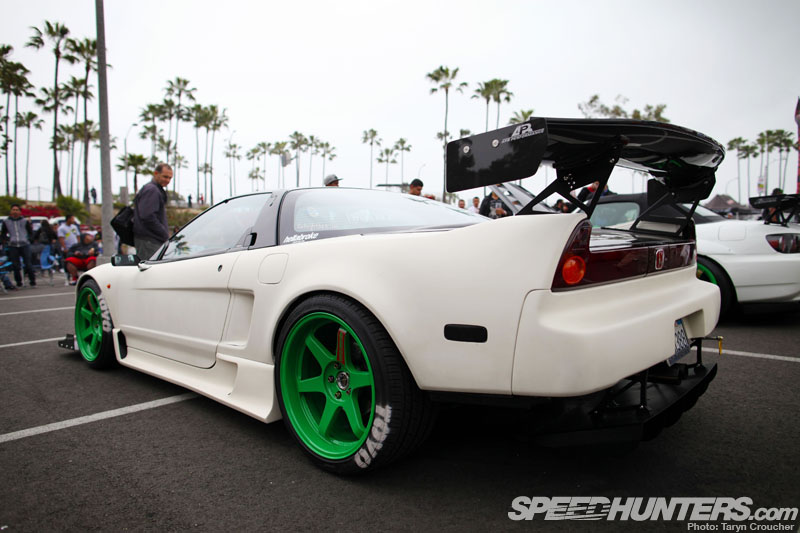 Next to the S2000 was this NSX in a similar colour scheme and sporting a track-orientated stance with chunky Toyo Proxes tyres.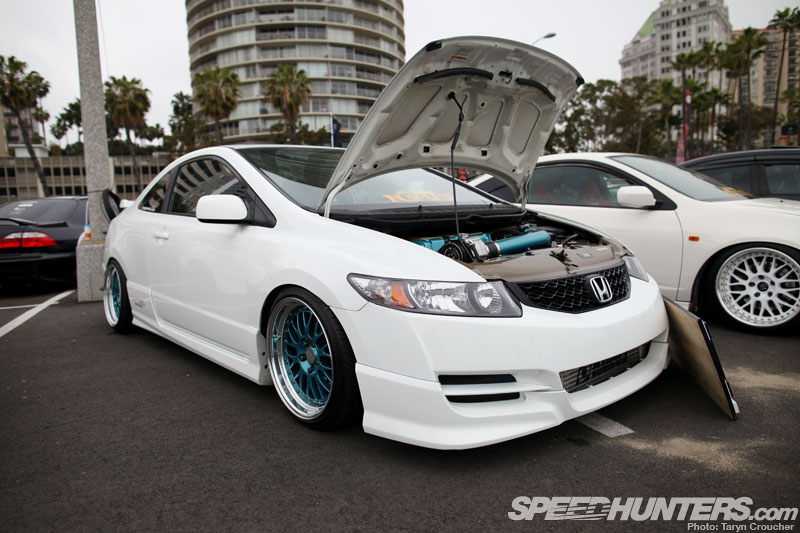 This clean Civic Si coupe on CCW wheels not only looked clean, it had a special something underneath the bonnet too…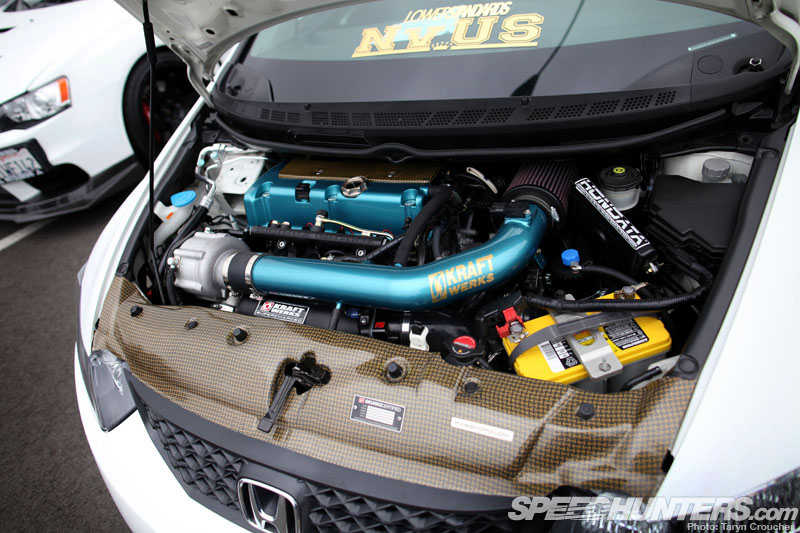 …in the form of a KraftWerks supercharger kit.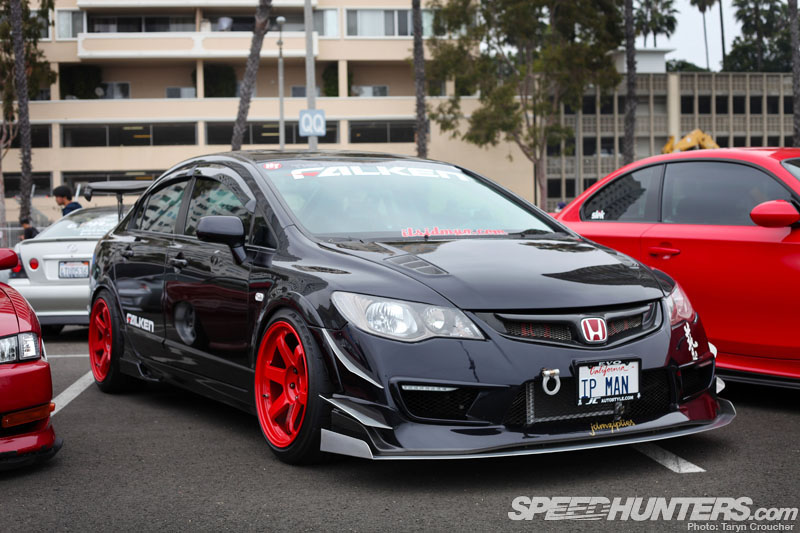 RAYS TE37s definitely seemed to be the most popular wheel on show.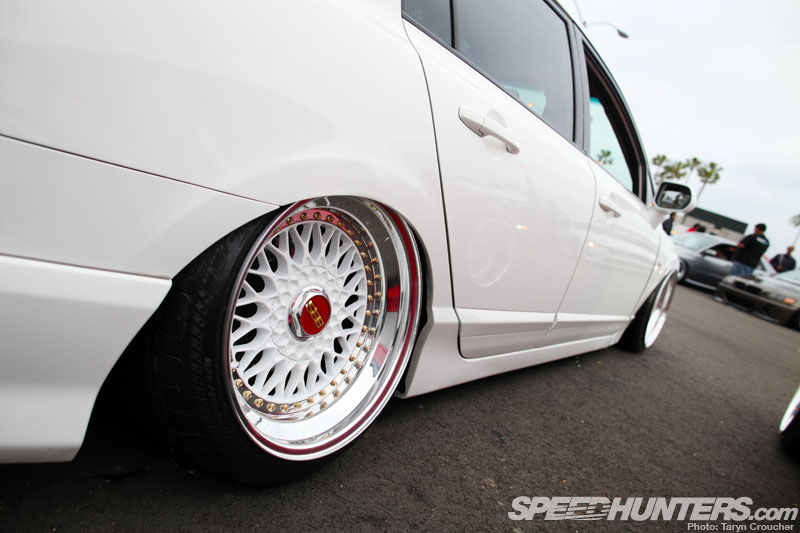 You can't go wrong with a classic set of BBS RS wheels, can you?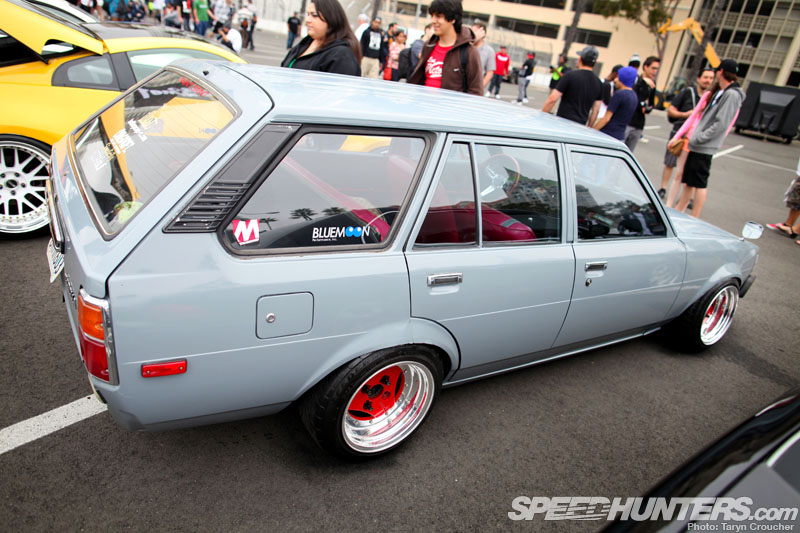 Moving onto a bit of old school goodness, this Toyota KE70 wagon pushed all the right buttons for me. The reconditioned Advan A3As are such a perfect match, in terms of style and period-correctness.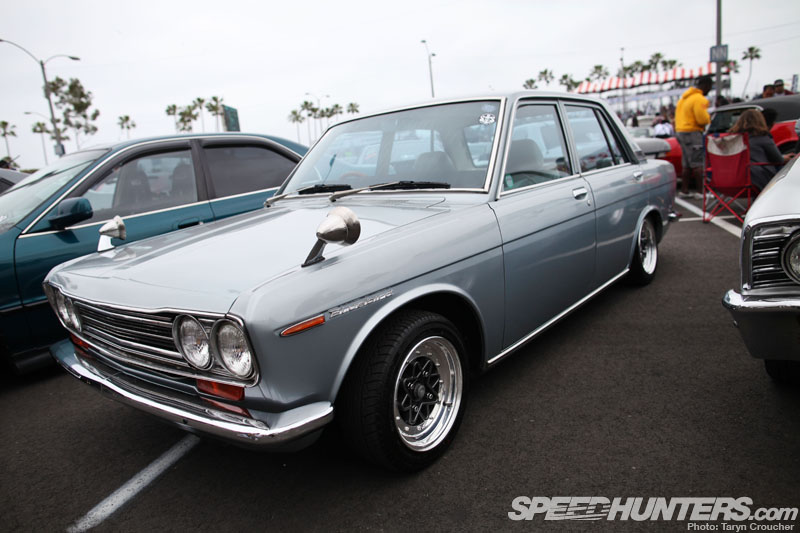 Although fairly standard looking, this clean little Datsun Bluebird was in great condition.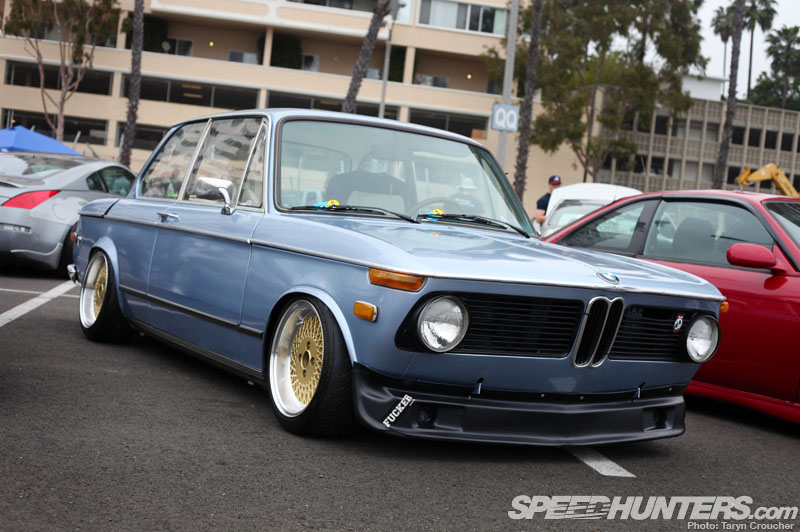 Throughout the day this BMW 2002 seemed to be a bit of a crowd favourite. There was no doubt it looked good sitting low on Enkei92 wheels and sporting a rough-looking front valance too.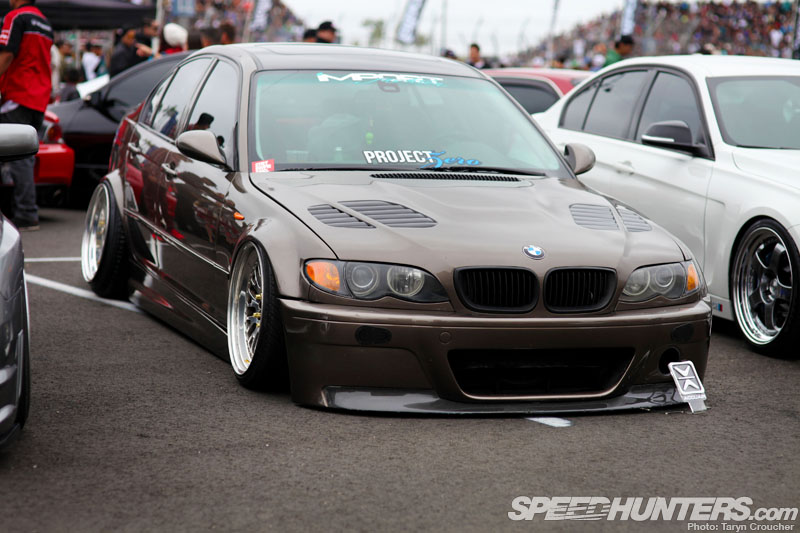 It was definitely interesting getting the chance to have a more up-close-and-personal look at a scene that prior to last weekend I had only ever read about on the internet. Actually, being in this environment and getting to check out the mind-boggling camber and wheel specs on some of these rides was truly awesome.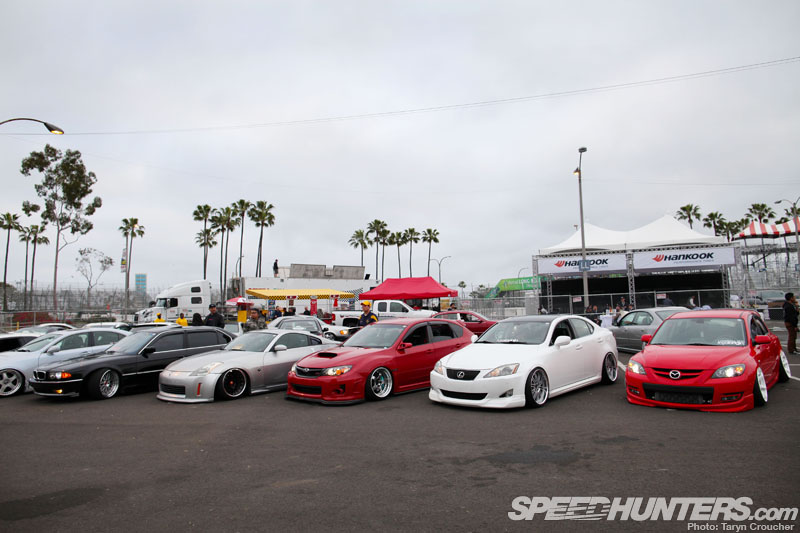 As I said before, I love when people take different elements of styling from this scene to create a functional build that takes both looks and purpose into consideration. But at the same time, it's cool to see people wanting to push the boundaries and be the most extreme. Just like anything, it will always come down to personal preference. Thank you LA for showing me a great time, and I hope that I get to check another Slammed Society event some time in the near future.
Taryn Croucher
Instagram: taryncroucher 
Twitter: taryncroucher
Slammed Society Japan 2012 on Speedhunters
Slammed Society Irwindale 2012 on Speedhunters