In yesterday's post I took you guys on a little trip through the M. Yokota Museum in Gunma, Japan. Today I'd like to follow that up with a more detailed look at the vintage automobile collection, which is one of the museum's biggest drawcards. From rare sports cars and competition vehicles to more family-friendly vehicles that brought motoring to the masses, this might well be the most complete collection of classic Japanese vehicles anywhere in the world. Let's take a look…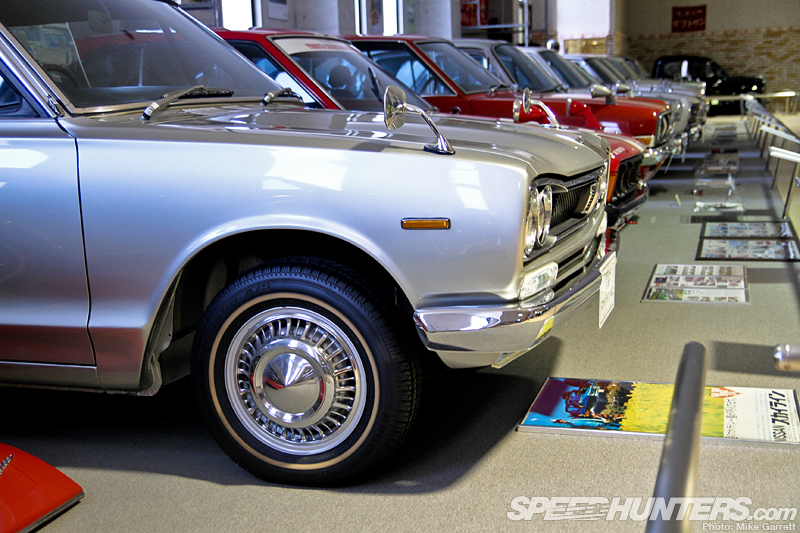 I mentioned in my first story the effort that's gone into sourcing and restoring the museum's car collection, and the result is a brilliant assortment of vehicles that really tell the story of Japan's automobile explosion during the 1960s and 1970s. After browsing through the museum's toy displays, you get to the car area which is divided into three different display areas, each with its own distinct theme.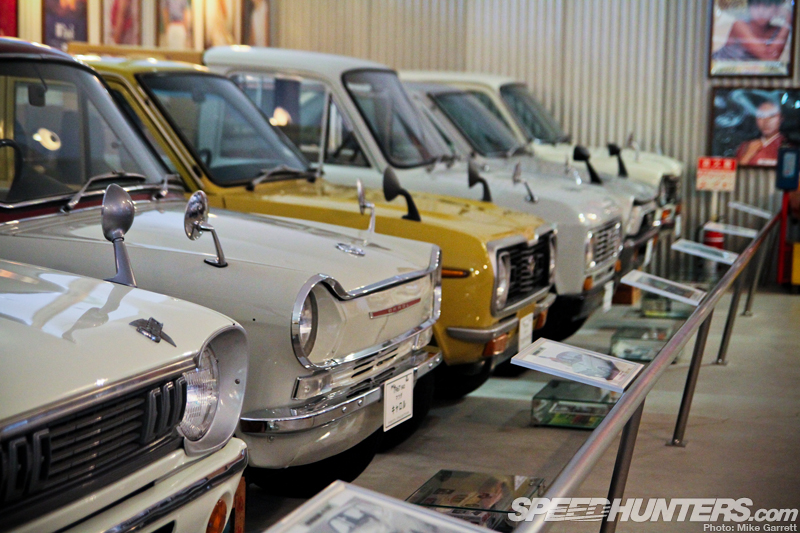 The first section is dedicated to kei cars, which are of course still sold in massive numbers today. The early versions of these small displacement micro vehicles helped serve as an entryway into automobile ownership for many people during the time of Japan's postwar economic growth.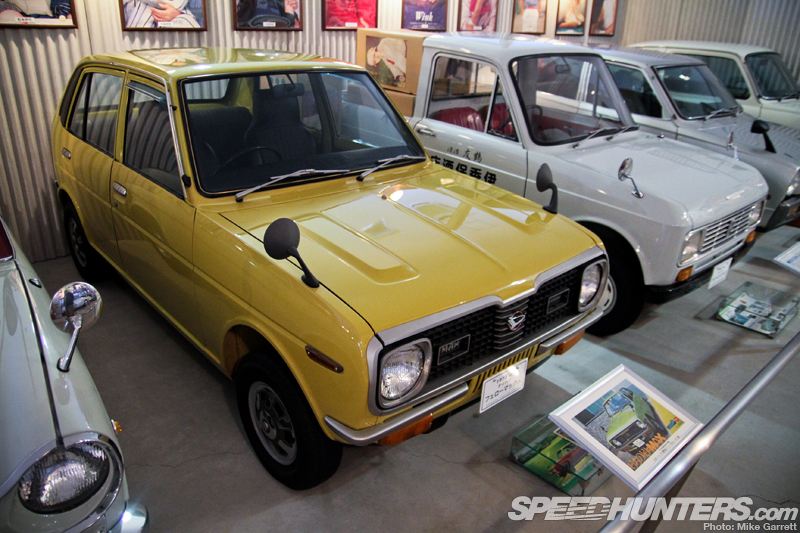 One of the things that impressed me the most about the was the museum was the way these less exotic models were treated with the same authenticity and appreciation as Japan's more glamorous nameplates.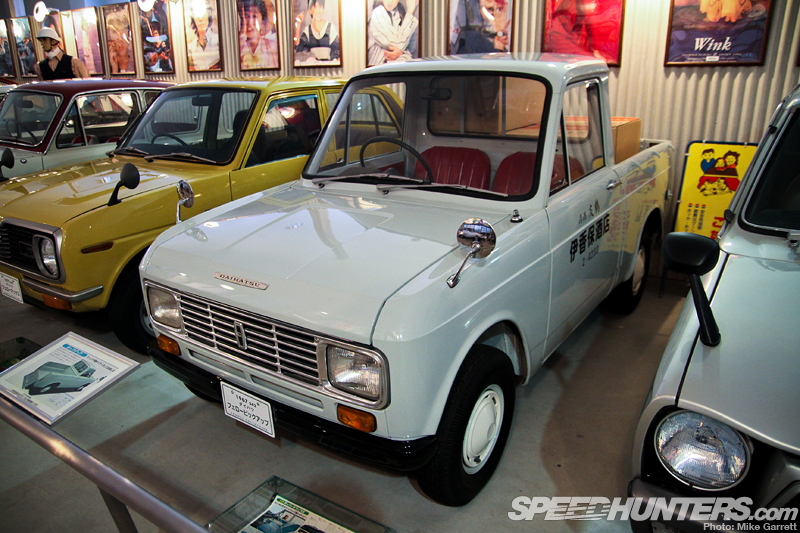 And while something like this 1967 Daihatsu Fellow Truck might not carry the same sex appeal as a 2000GT or Nissan Fairlady, the contributions of these early kei cars and trucks made to the growing Japanese auto industry were no less important.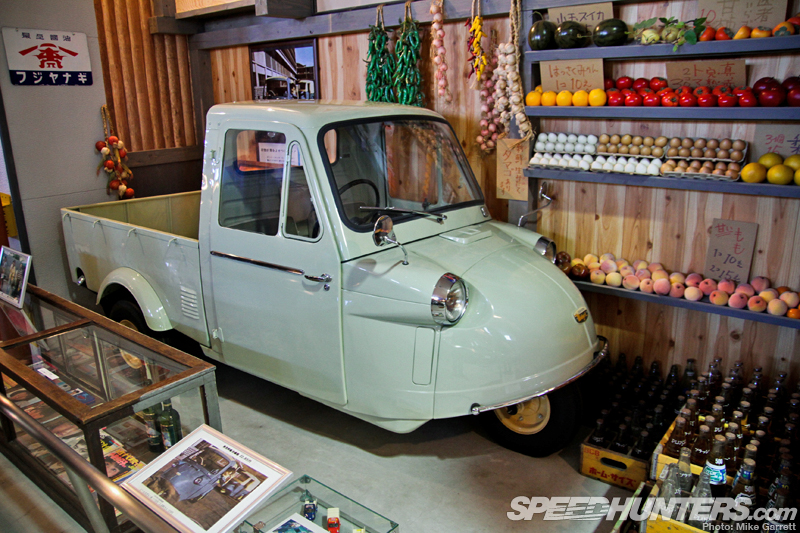 When it comes to vintage Japanese trucks though, there's nothing quite like the early Daihatsu Midget. These distinct looking three-wheeled pickups were a common sight on Japan's roads during the '50s and '60s. A symbol of an industry on the rise.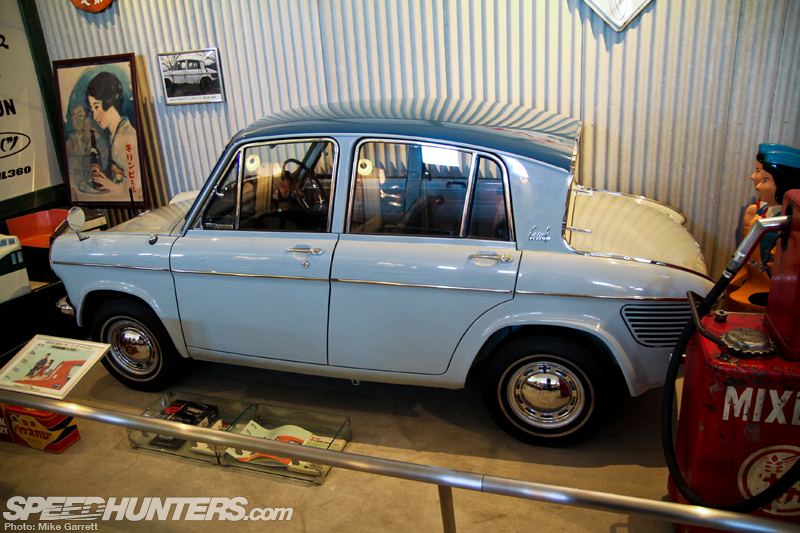 Before Mazda became known for its rotary engines, it broke into the automobile market with small machines like the Carol 360 – a popular kei car in the mid to late '60s.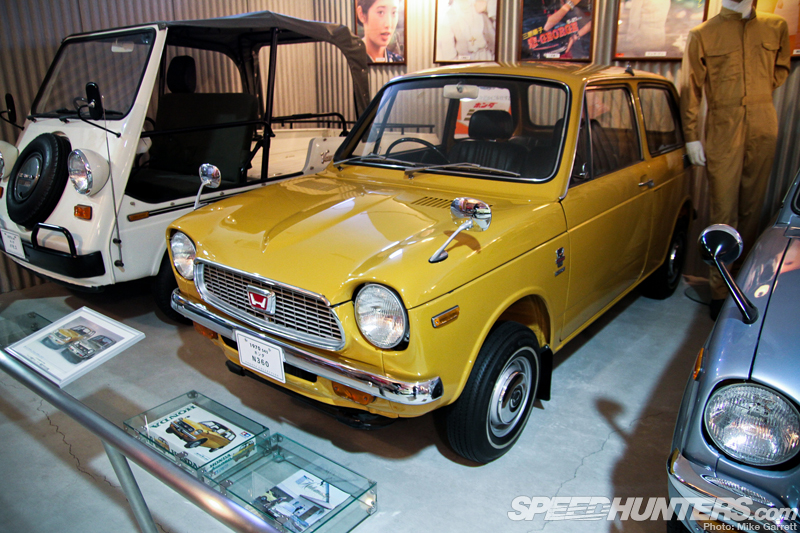 Honda's contributions to the world of compact motoring are well represented at the museum with cars like the Honda Z, the N360, and the Vamos.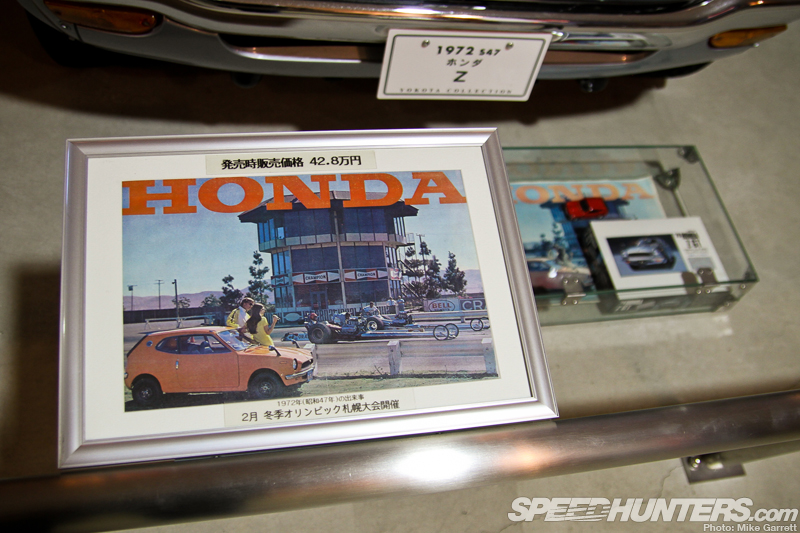 I particularly liked this ad for the Honda Z showing the car at Orange County International Raceway sitting alongside a pair of front-engine rail dragsters. It's pure early '70s, and completely awesome.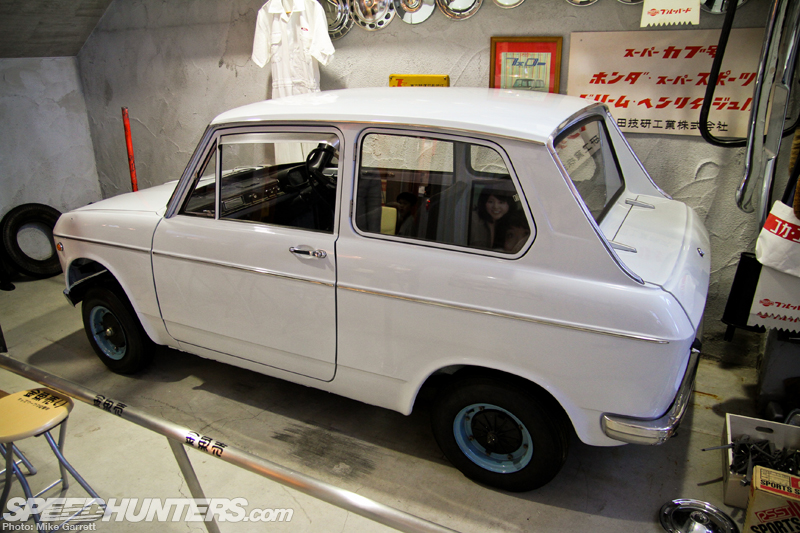 It's not just Yokota's cars that are fascinating to see, but the period-correct displays many of them are set in. Here, for example, we have a '67 Daihatsu Fellow placed in a vintage garage scene.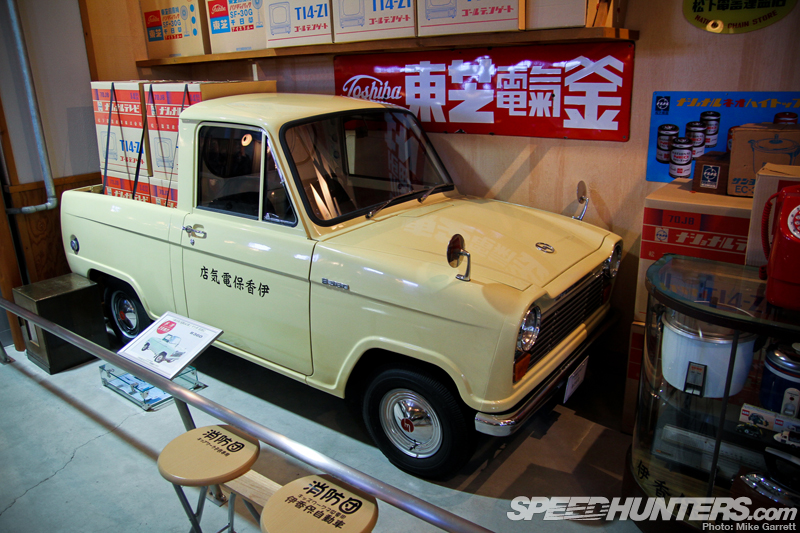 Here's a 1965 Mazda B360 pickup displayed as if it was loaded up with early television sets – more signs of Japan's economic and technological rise.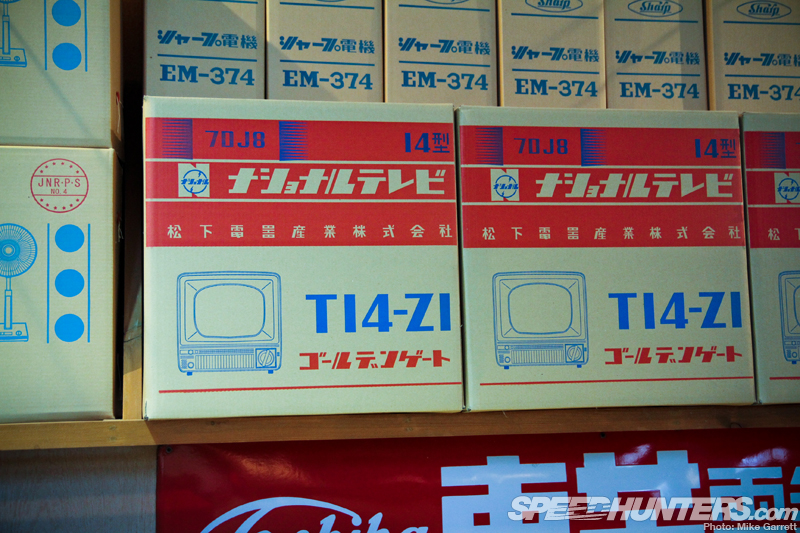 It's the little touches like this that really help bring the nostalgic experience to life.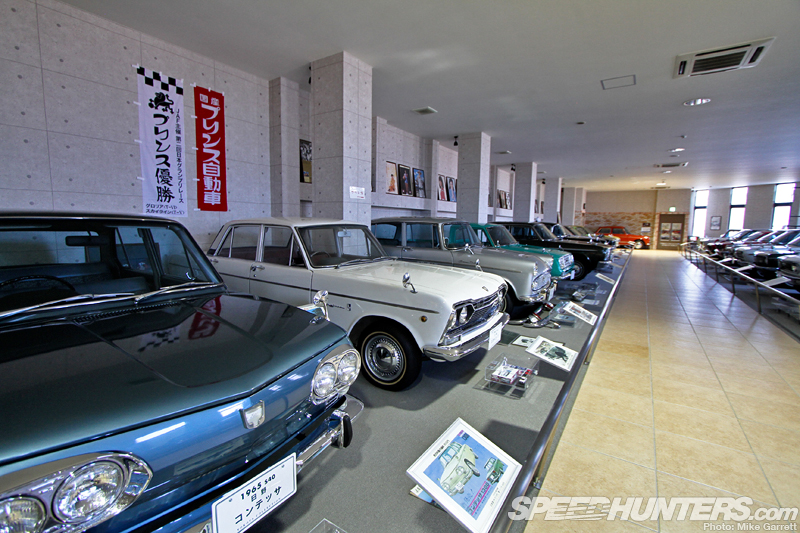 Moving to the next area now, we have the 'Family Car' display. This where you find some of the larger, more powerful machines of the era, along with models that should be a bit more recognizable at an international level.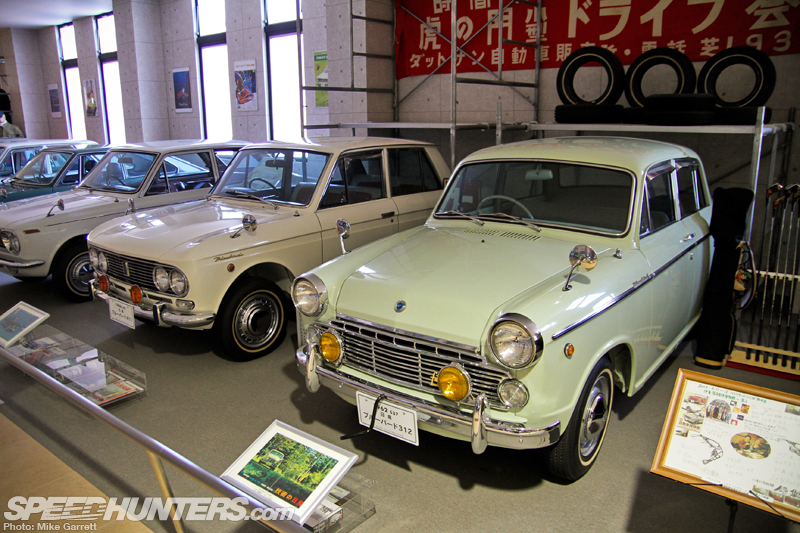 With all of these historic machines in one place, you also get a great insight into how far Japanese cars evolved in such a short time. You can watch as the stubby, simple cars of the early '60s quickly give way to the sleeker and more powerful machines of the late '60s and early '70s.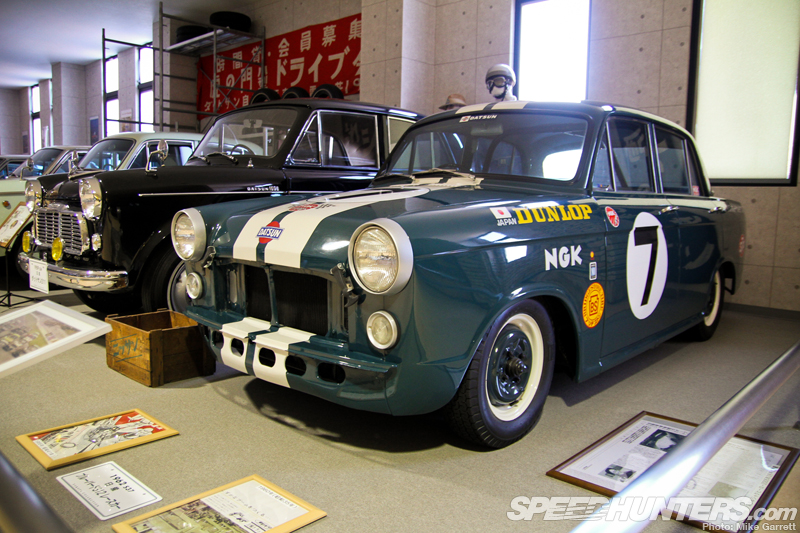 But even those early sedans look quite cool when they are in stripped down race trim. Can't you just picture this 1962 Nissan Bluebird racer sliding around the track on its narrow tires and steel wheels? I can dig it.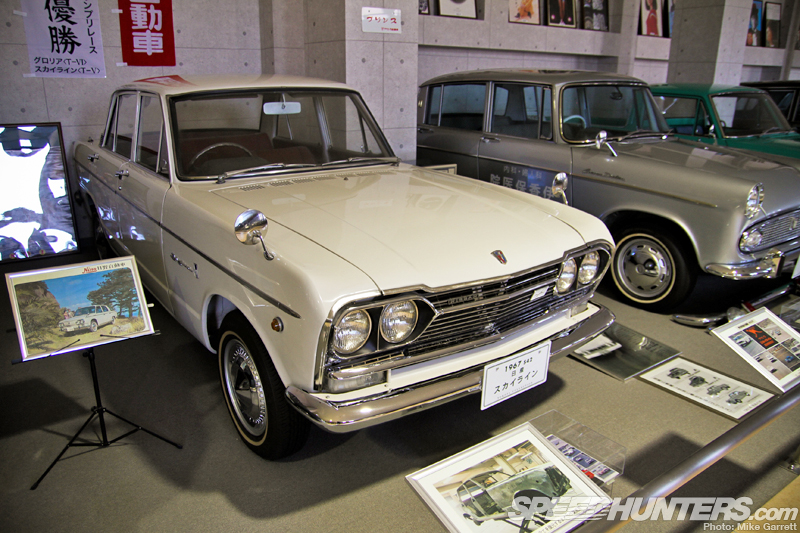 Needless to say, the Nissan Skyline is represented quite well in this display. Even if they didn't build quite the same legendary reputation as the later GT-R models, early Skylines, like this '67 GT model, proved to be extremely successful both on the road and the circuit.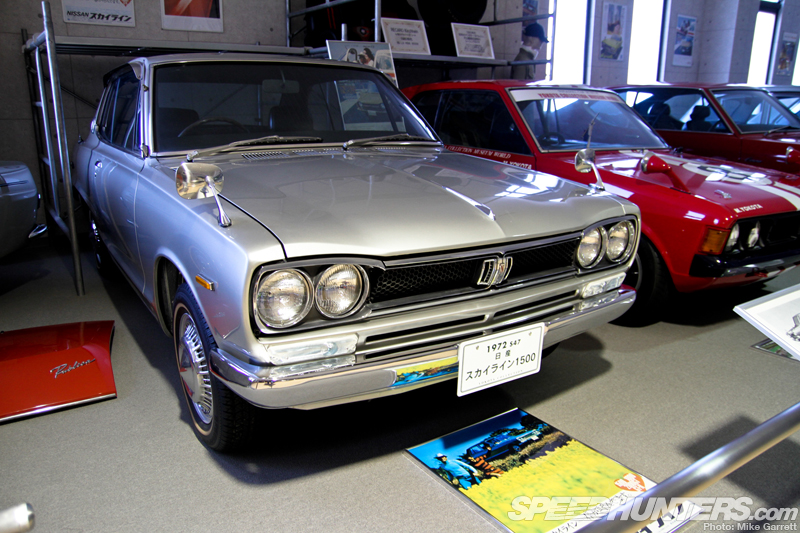 There's a Hakosuka on hand as well, but this one isn't the GT-R or even the 2000GT model. This particular 1972 hard top model is actually powered by the 1500cc four-cylinder that made just 88 horsepower.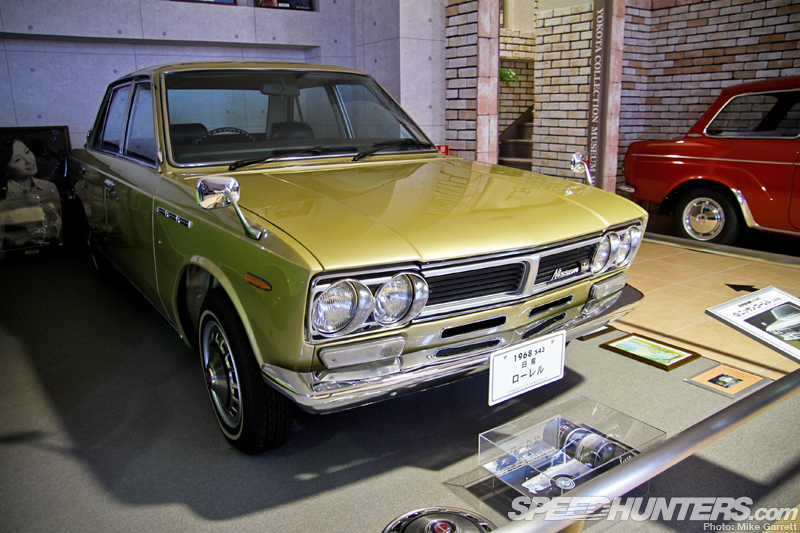 Here's a car that you certainly don't see too often – a first generation C30 Nissan Laurel from 1968.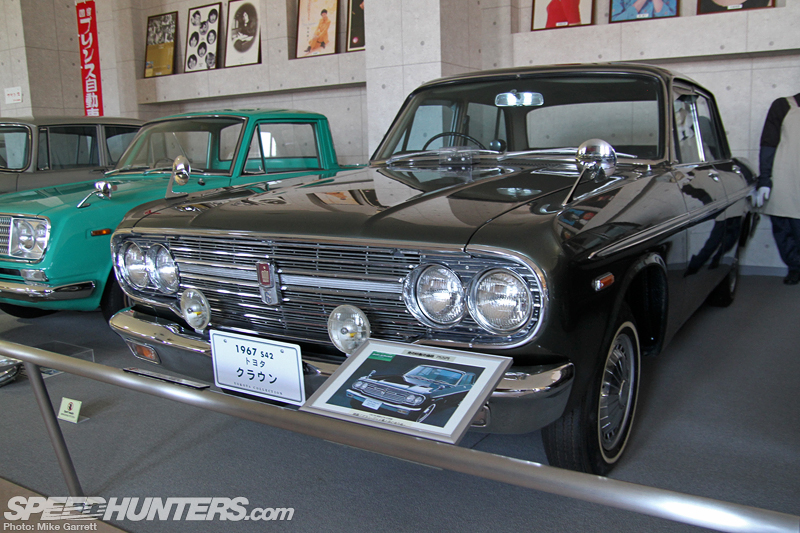 It would take an entire building to show all the early iterations of the Toyota Crown, but here the nameplate is nicely represented by this S40 series sedan from 1967.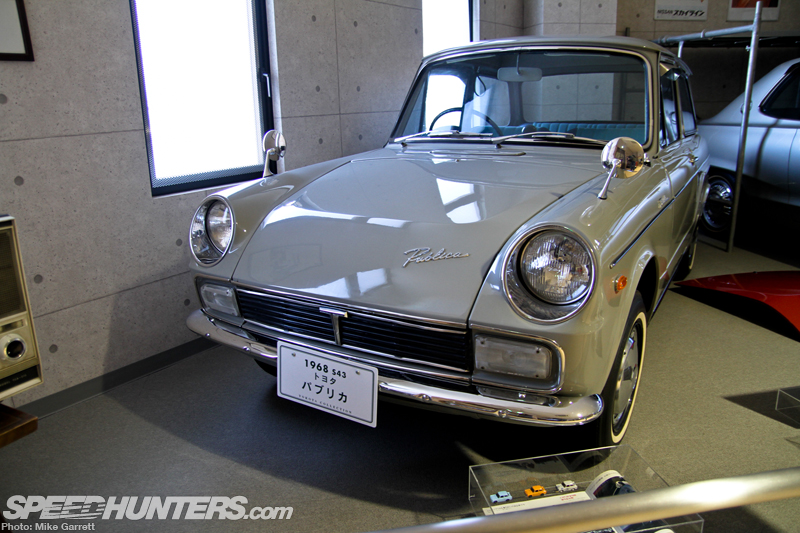 Meanwhile, the more affordable end of Toyota's 1960s lineup is defined by cars like this '68 P20 Publica.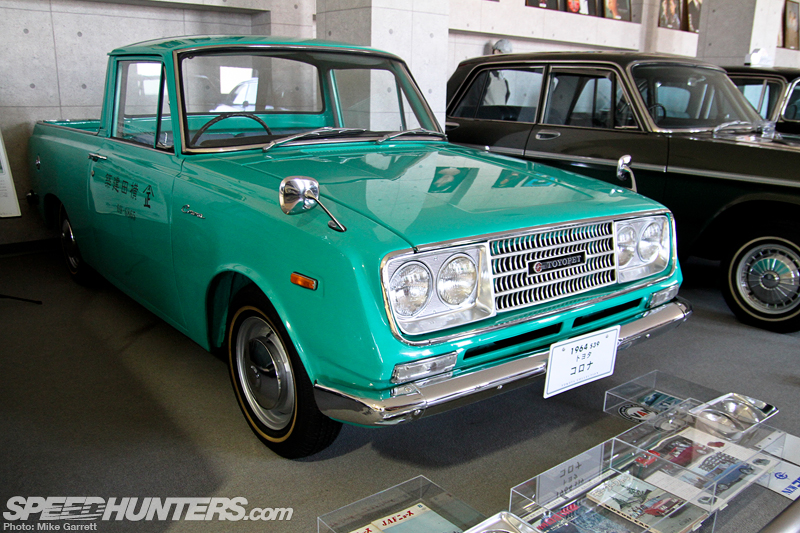 In recent decades the "one box" van has been the primary working vehicle of choice in Japan, but back in the '60s you'd also have pickup truck versions of cars like the Crown and Corona that were popular for business use.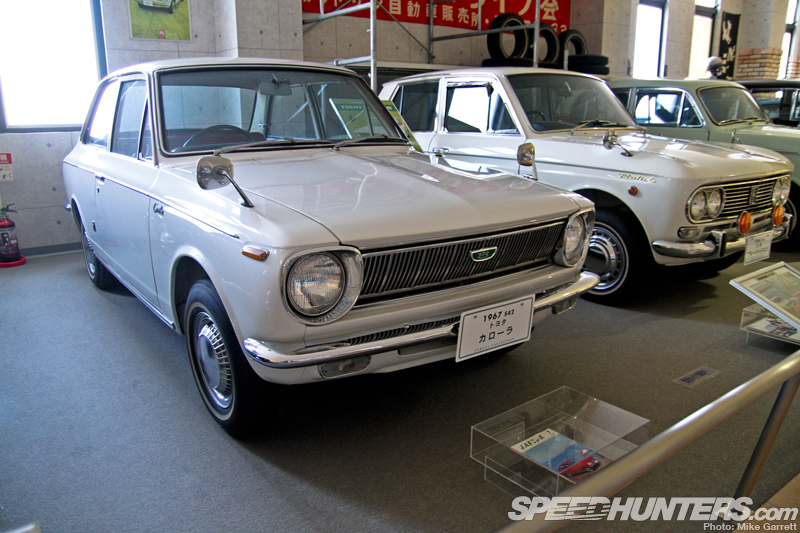 Ah yes, the Toyota Corolla. Perhaps you've heard of it? When this brand new model hit dealerships in late 1966, I wonder how many people could've predicted the Corolla would go on to become one of the world's best selling vehicles of all time?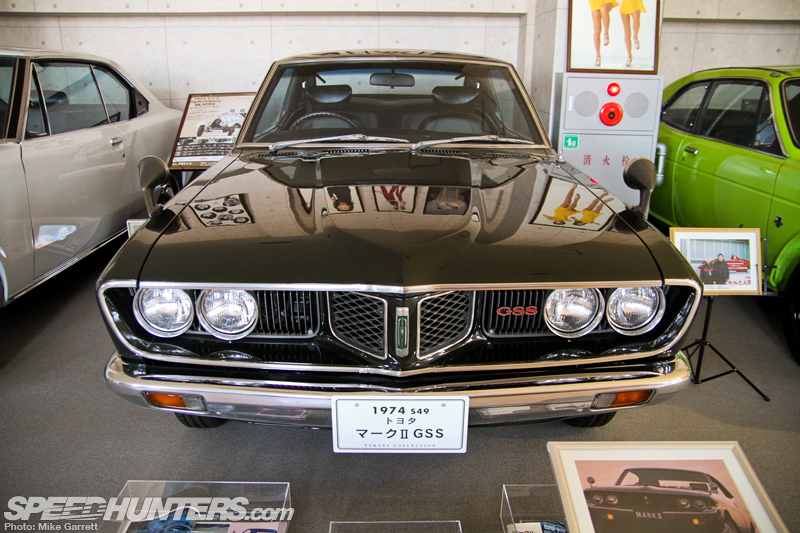 One of the more obscure cars that caught my attention in this area was this 1974 Mark II GSS. The GSS denotes that this was the hot model equipped with Toyota's potent 18R-G twin cam engine.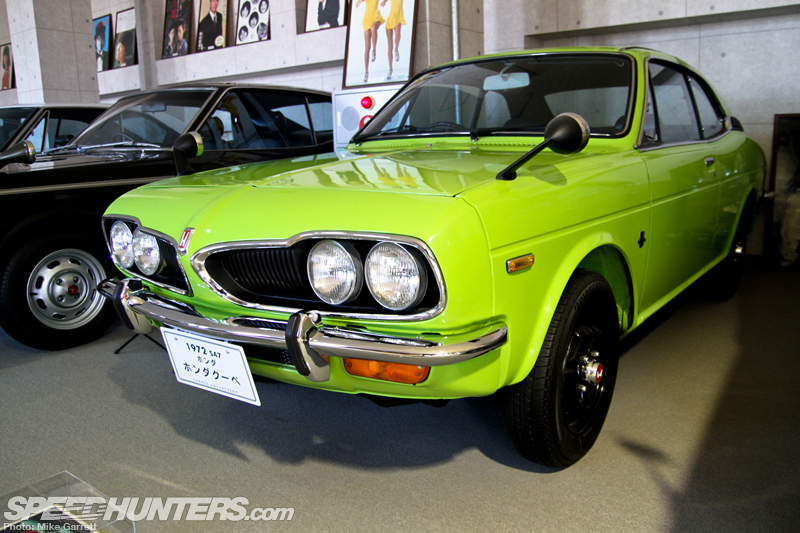 Equally interesting was this '72 Honda 1300 Coupe coated in a color that could have come from Mopar's catalog. This was Honda's largest model at the time and was powered by an air-cooled 1300cc SOHC four-cylinder engine.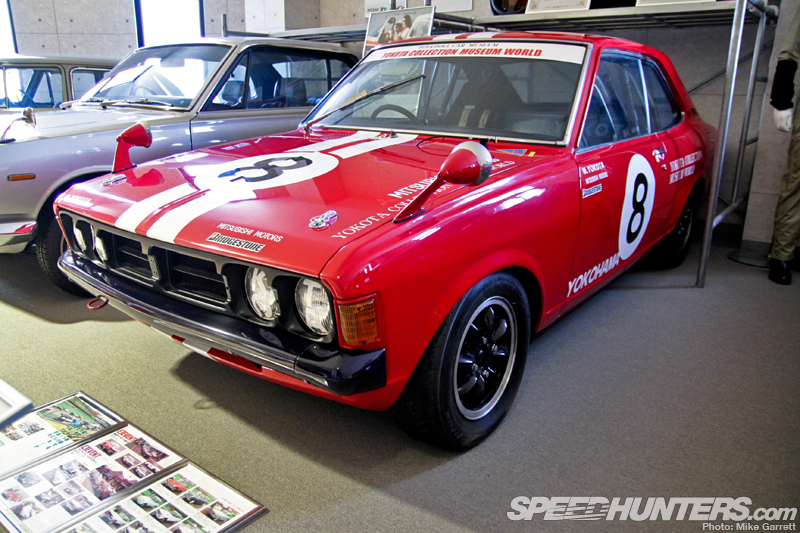 Lastly, we have a tidy little Mitsubishi Galant that's been restored and built for racing use. It's a unique little machine, and also a nice prelude to what you find in the third and final area of the collection.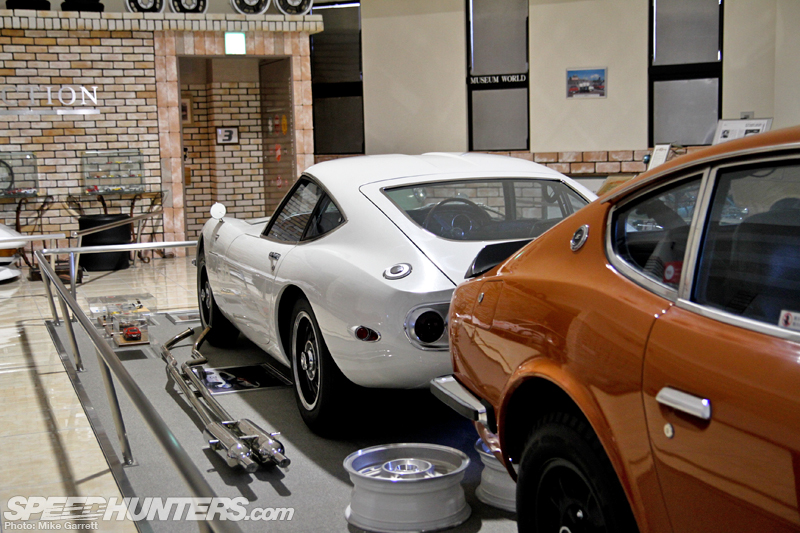 Saving the best for last? It certainly seems so in this case. Although it's called the 'Sports Car' section, this is essentially a hall of fame featuring all of the exciting machines Japan built during the '60s and '70s.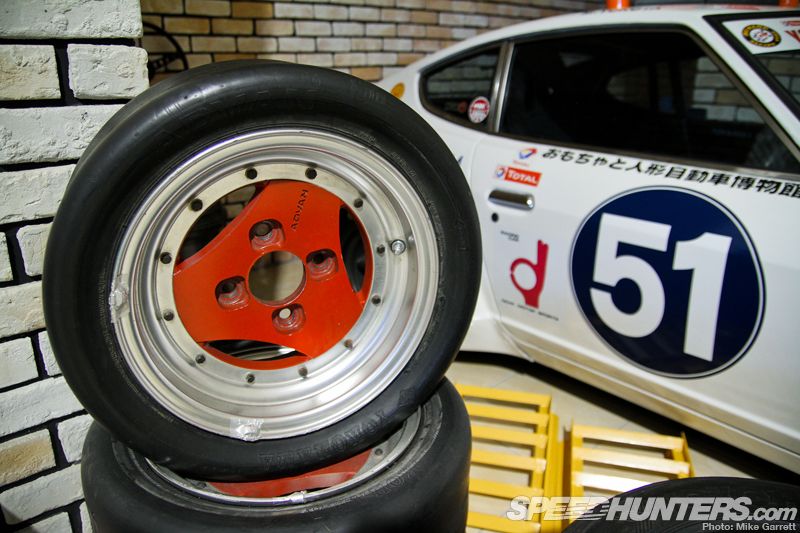 In addition to the collection of production cars, there's an equally impressive group of racing cars here – many of which still see action on the track when they're not on display.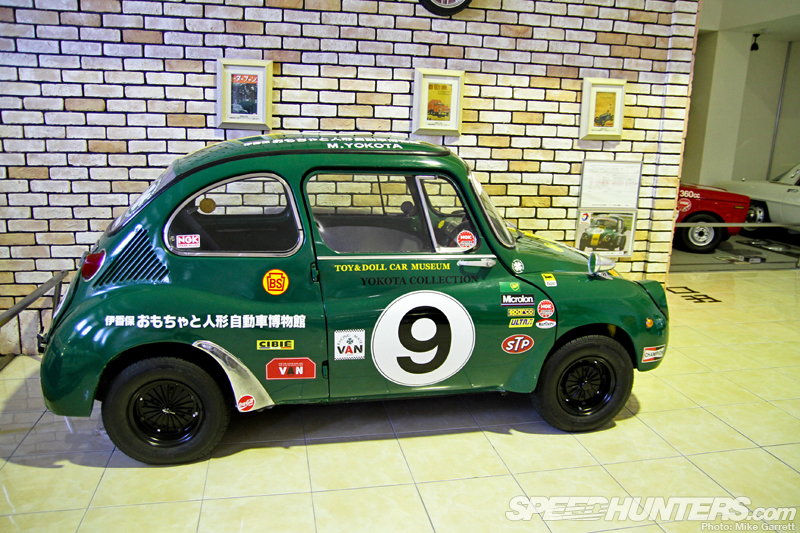 Some of the race cars, like this Subaru 360, have been driven by Yokota-san himself at various historic car races in Japan.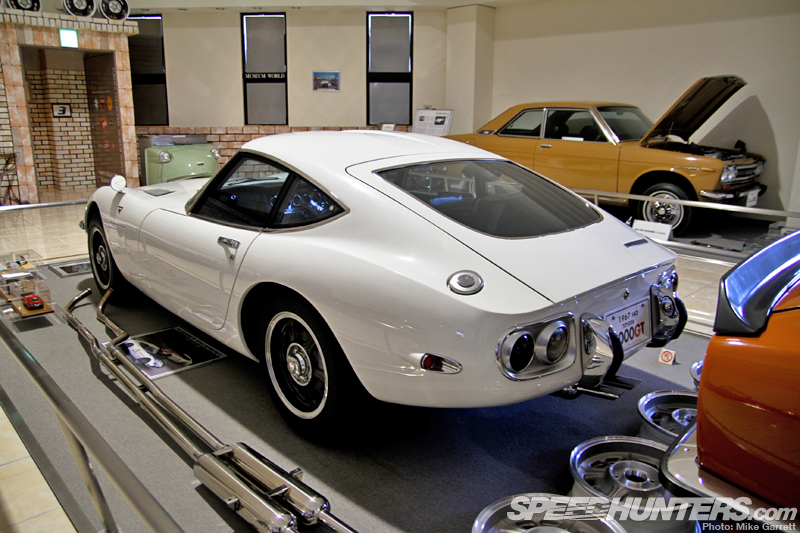 It goes without saying that the Toyota 2000GT gets some prime real estate in this area. It is after all the car that served as the inspiration for the entire classic car museum idea. This is actually one of two 2000GTs in the collection. The other is the red one you can see in the opening image of the first post.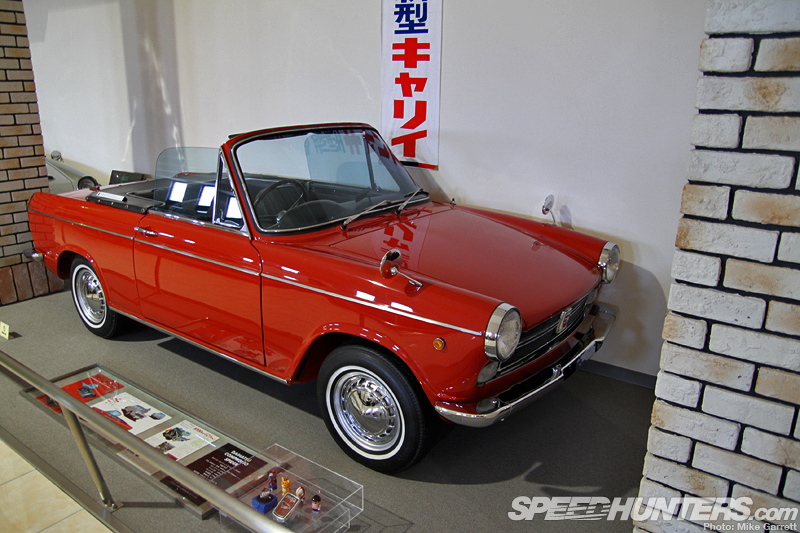 But in addition to the iconic models like the 2000GT, the room also includes lesser known cars from Japan's smaller brands. This 1967 Daihatsu Compagno Spider is a fine example.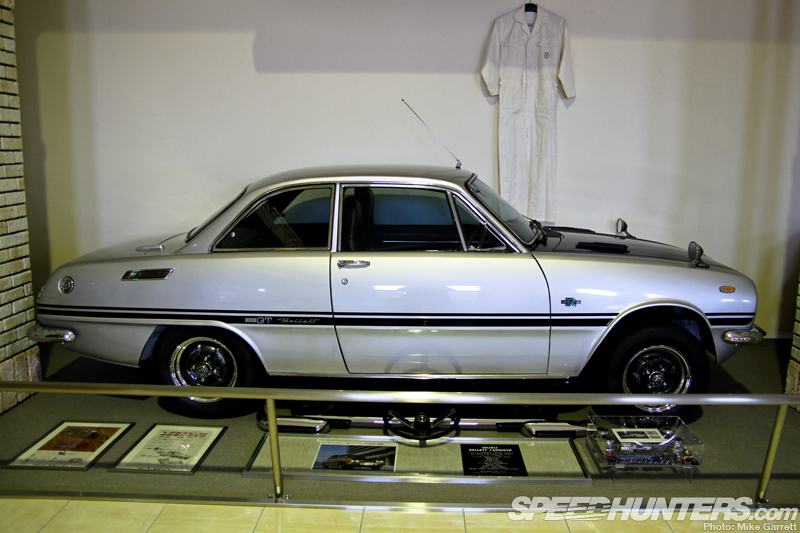 One of Isuzu's great contributions to the motoring world is also represented by this beautifully restored Bellett 1600 GT-R.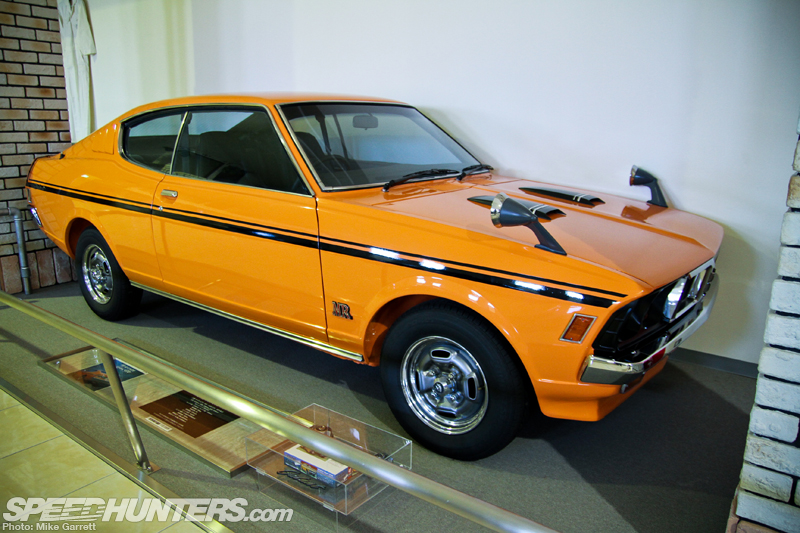 Representing the three diamond brand is this beautiful '71 Galant GTO MR – one of Mitsubishi's hottest cars of the era.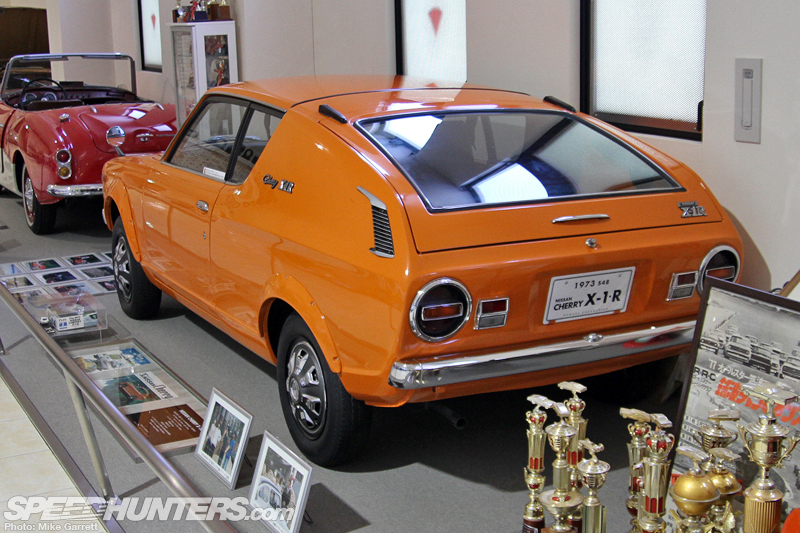 Another one of the unappreciated cars of the era – the front-wheel-drive Nissan Cherry X-1 R, complete with factory fender flares and twin carb'd 1200cc engine.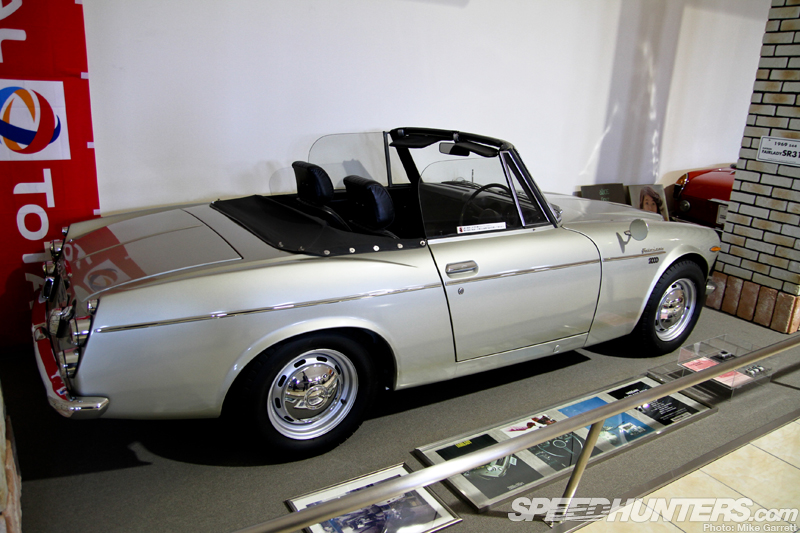 As you continue to look around the room, it's like doing a roll call of Japan's greatest cars. Nissan Fairlady Roadster? Check.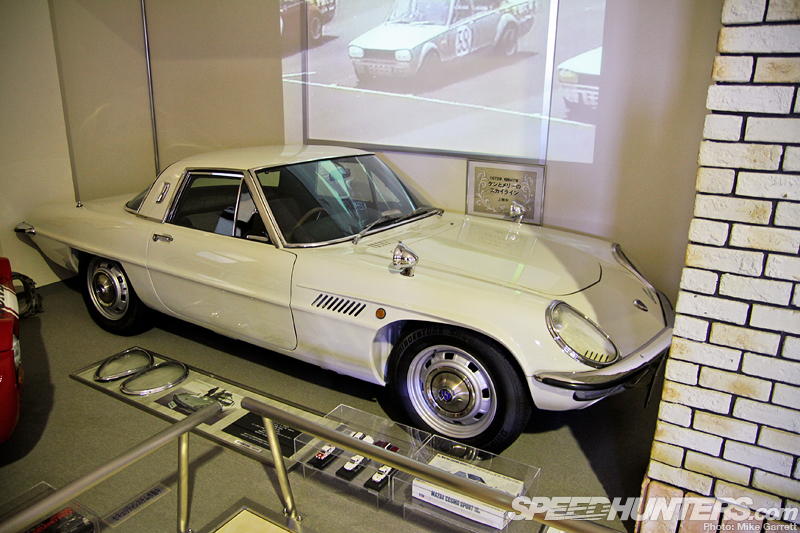 Mazda Cosmo Sport? Check.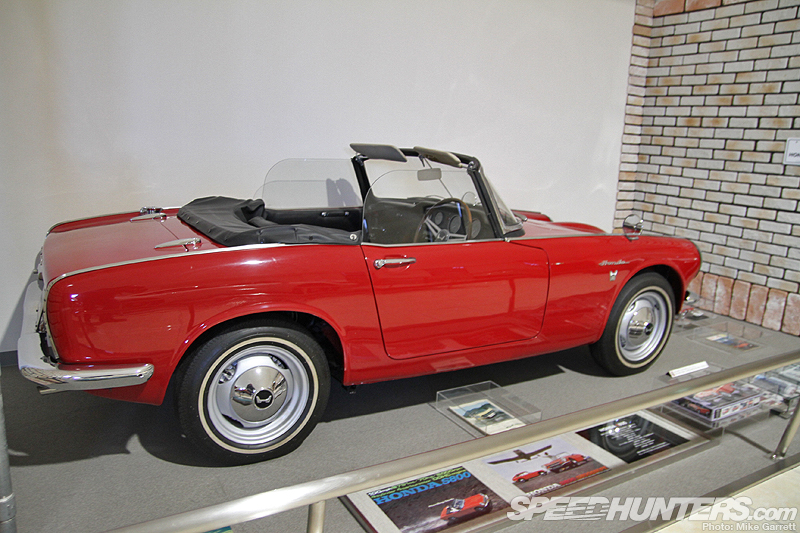 Honda S800? Present.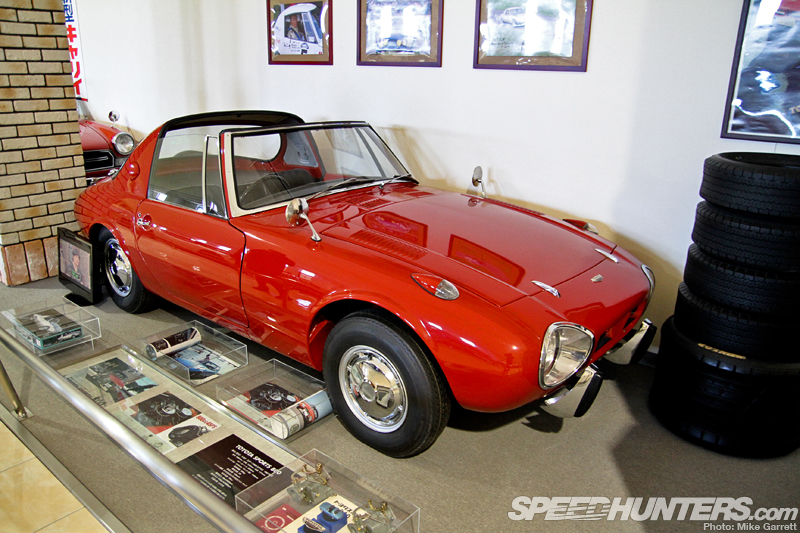 Toyota Sports 800? Absolutely.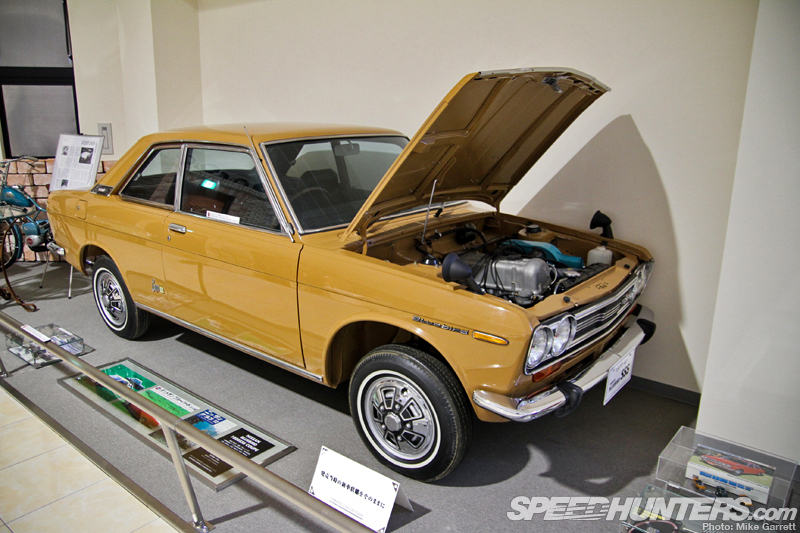 Another one of the greats – Nissan's 510 Bluebird 1800 SSS coupe. Unlike most of the cars in the collection which have been thoroughly restored, this car has been left untouched since it rolled off the assembly line back in 1972. A survivor through and through.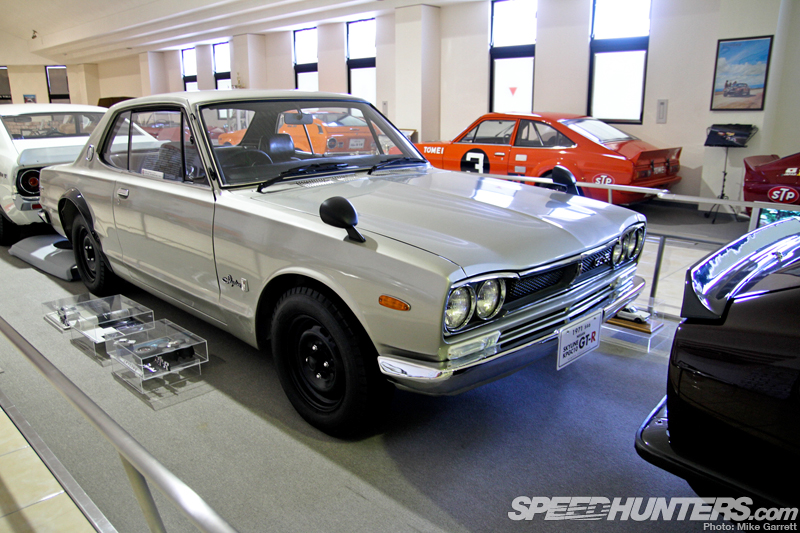 Moving to the center of the room, you find some of Nissan's most legendary vehicles of all time. For starters, there's a beautiful '71 KPGC10 Hakosuka GT-R.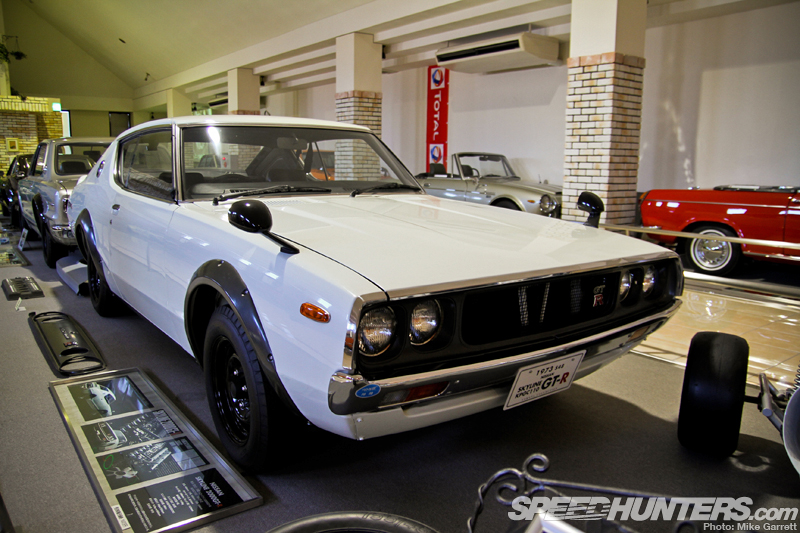 Along with the even rarer KPGC110 Kenmeri GT-R from 1973. Skyline otaku will of course know this is one of just 197 examples built before the gas crisis put the GT-R nameplate on hold.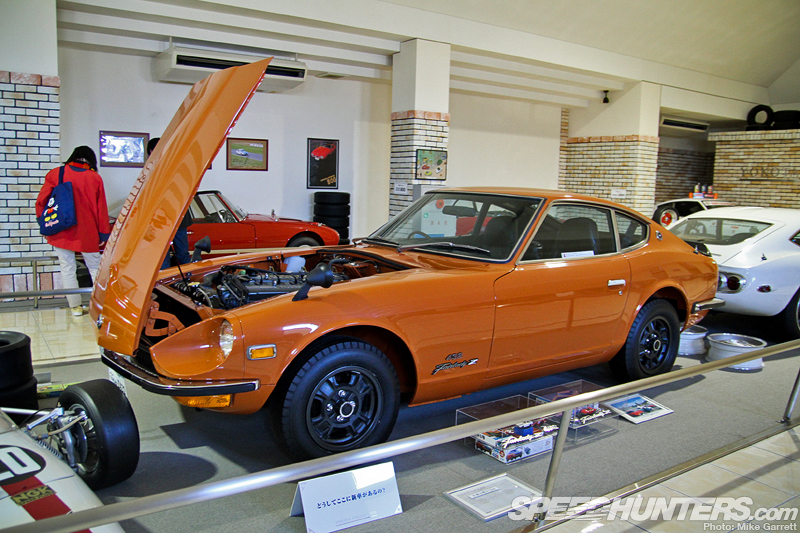 Rounding out the S20 trifecta is one of the 419 Fairlady Z432s that Nissan built with a high-winding race-bred twin cam six.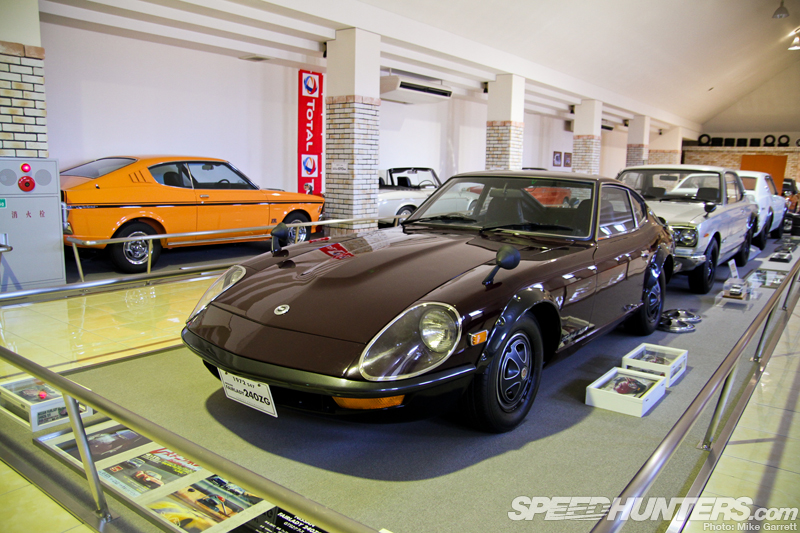 The 432 is joined by a few other examples of the S30 Fairlady, including this immaculate '72 240ZG.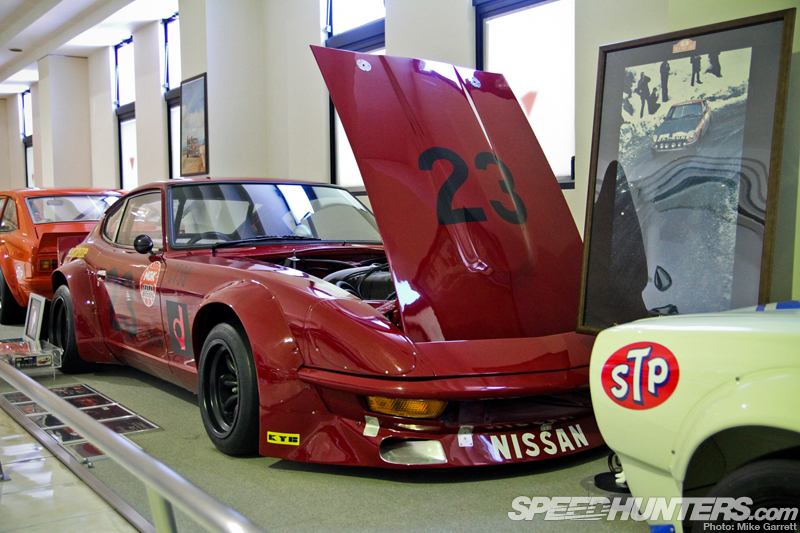 The showroom-spec 240ZG sits directly across the aisle from this works race car counterpart. If this doesn't make you want an S30, it might time to get your head checked.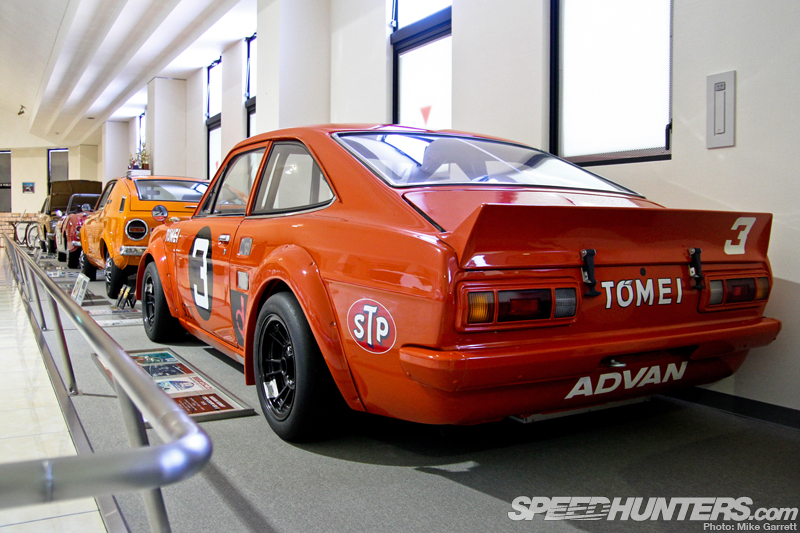 Equally awesome is this B110 Sunny 1200 Coupe in full 1972 TS race trim. I just can't get enough of race cars from this era…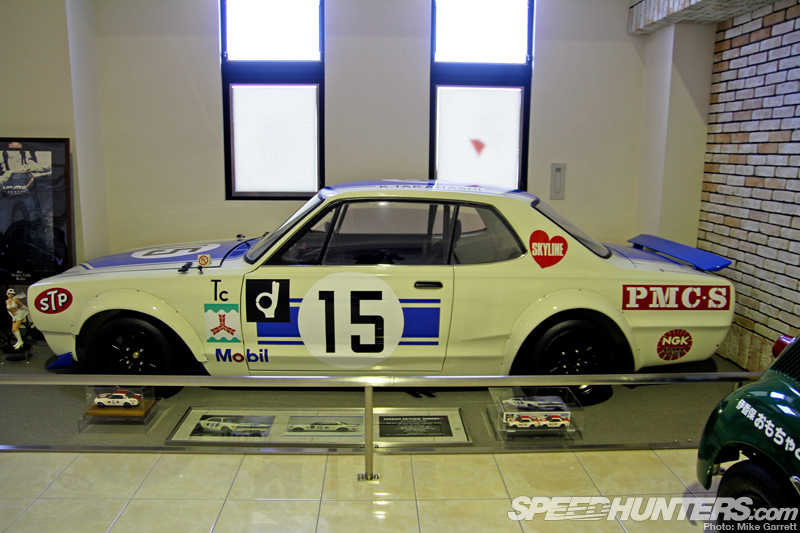 I'll sign off with another one of those impossibly cool race cars from the early '70s – a KPGC10 GT-R works replica in Nissan's iconic blue and white livery. I'd say it's a fitting place to wrap up the Yokota Museum experience.
I'm not quite done yet though. I'll return tomorrow with a little slice of local Gunma history that I think you guys will find very interesting.
Mike Garrett
mike@dev.speedhunters.com
Instagram : speedhunters_mike