Hello fellow Speedhunters readers! My name is Elijah Lane, and I'm an automotive enthusiast/photographer from the States. More specifically: hot rod territory, Kentucky. My photographic enthusiasm began when I was roughly 13 or 14 years old. I started researching photography and learning how the more advanced equipment operated. It really caught my attention how photos I saw on ads in magazines and on television were produced with such quality.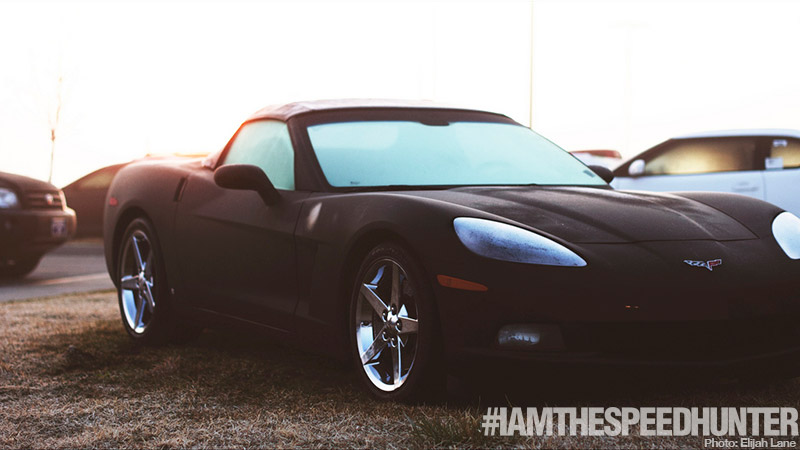 The first camera I bought was a little base model DSLR . You know the one I'm talking about; tiny screen, megapixels equivalent to a cellular phone from the early 2000s. I quickly adopted Chase Jarvis' idea of the best camera being the one that's with you. Following this idea, I didn't mind the level of my equipment any more. I would make the best photo I could possibly create with the best equipment I could possibly have.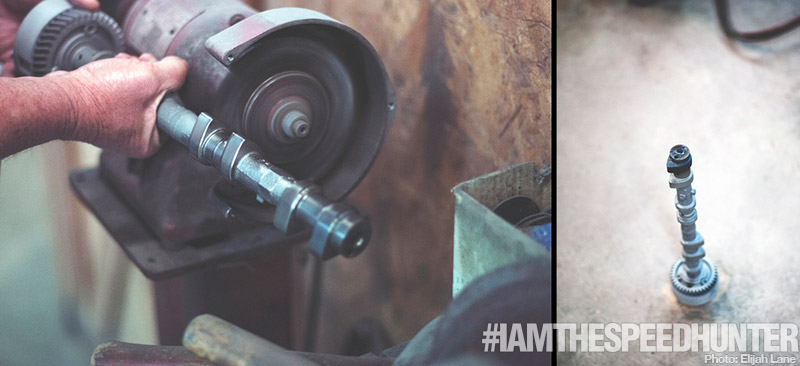 A couple of years passed and as I grew as a photographer and had some of my work showcased in local art centers, I thought of how I could take photography a little more seriously. I wanted to try and take my hobby to the next level.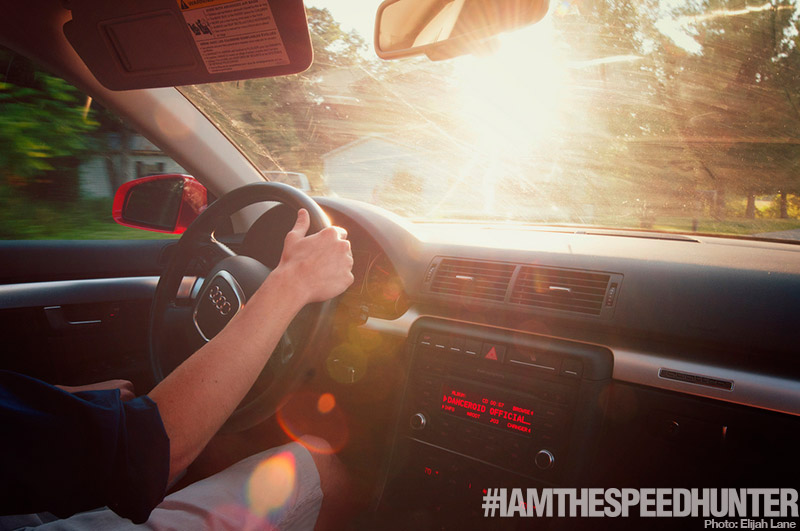 I invested in a professional level DSLR and that was, I think, the initial start of my photographic passion.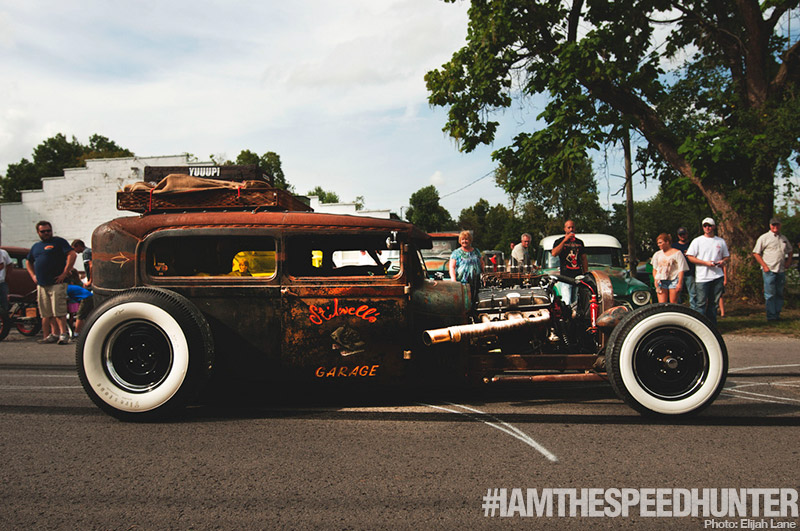 I think my automotive enthusiasm was always hidden inside me since I was young. It just needed a little something to be released. That something was a gentleman down the street with a loud, rusty thing, that at the time, I had no idea what it was. I had never seen one before. That something was a rat rod. The rust on the body crumbled off onto the street as the engine screamed around the subdivision.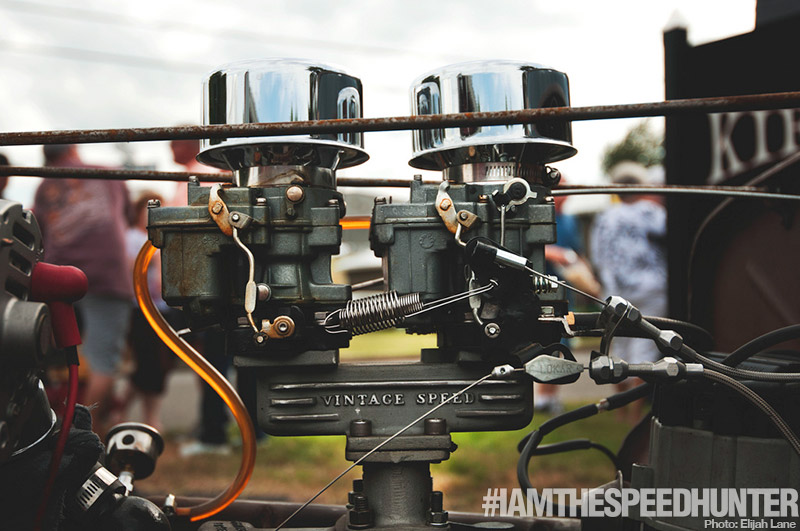 That's when I became intrigued with automobiles and all the bits that made them go. I started going to local shows and meets and quickly fell in love.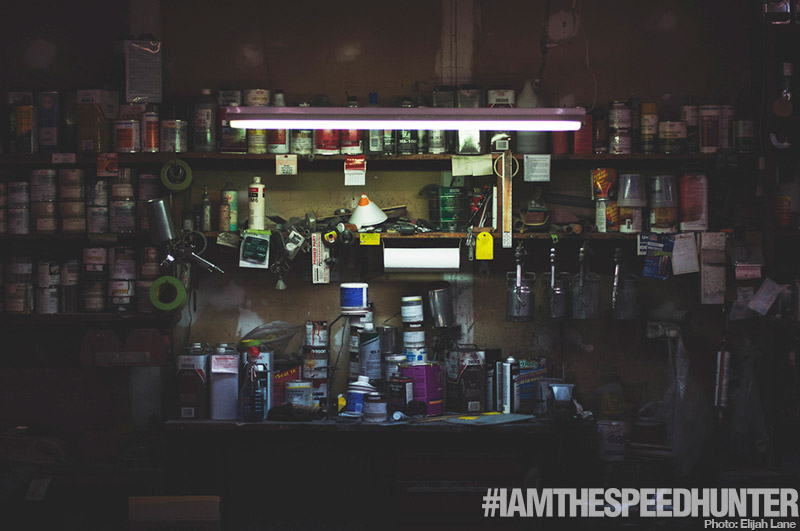 Garages themselves are sometimes just as interesting as the cars in them. From those rare parts, spare tires, and paint from gloss red to flat black, to old license plates and vintage coke machines.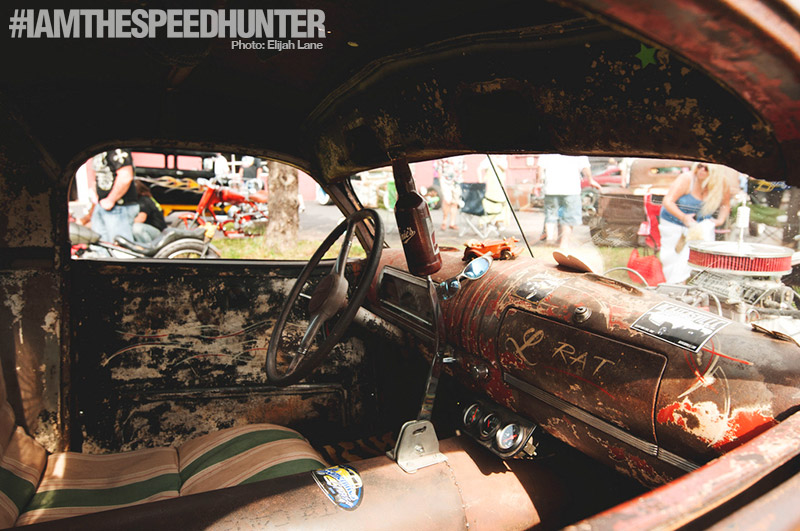 Out of all the styles of cars, the rat rod is definitely my favorite. Simple and intuitive, bringing the classics back to life with monster engines attached. I've always said that a rat rod sounds like a dragon gargling a load of nails and bolts.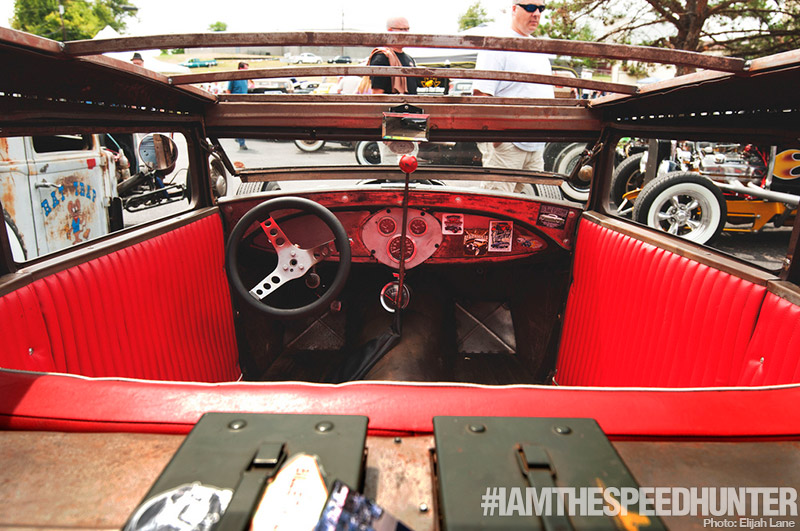 The local rat rod show in the area happens once a year and never ceases to impress. The Dillehay Street Hullabaloo brings in rod builders from hundreds of miles around to showcase their creations in this weekend event. Taking place basically in the middle of town, you can hear the engines for miles and smell the burnt rubber for blocks.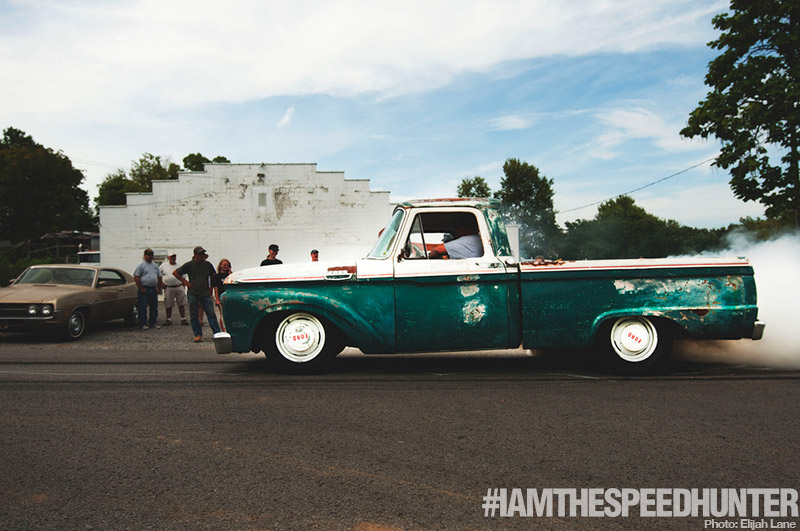 I started learning more and more about cars and how they work. I felt that this adventure was similar to one I had lived before. A photographic one. I started noticing that all the content coming out of my CF cards were cars and continued the pattern until I exclusively shot cars. Combining two passions into one fluent idea.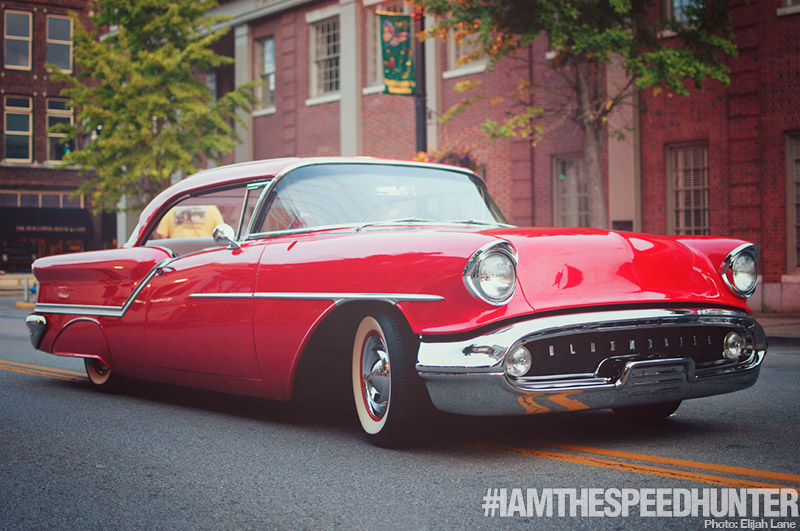 The use of depth of field had completely taken me over by the time I had a little experience shooting cars. I love foreground followed by a blurry background. It makes the eye focus on what needs to be paid attention to.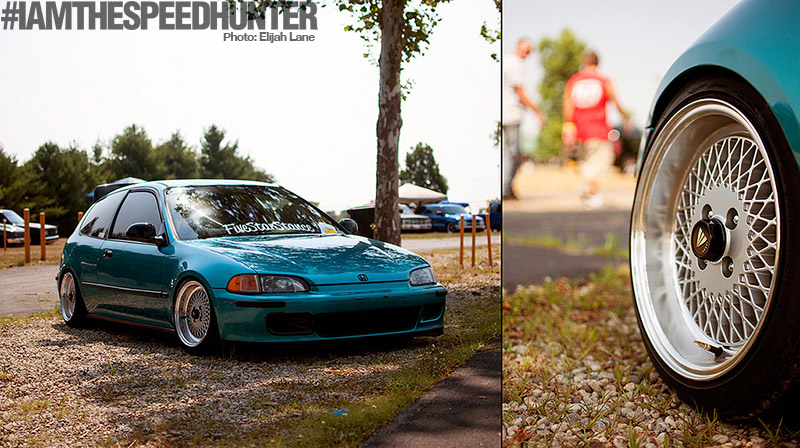 This Honda really stood out at a show full of mini trucks and classic muscle. I made sure to capture its braveness.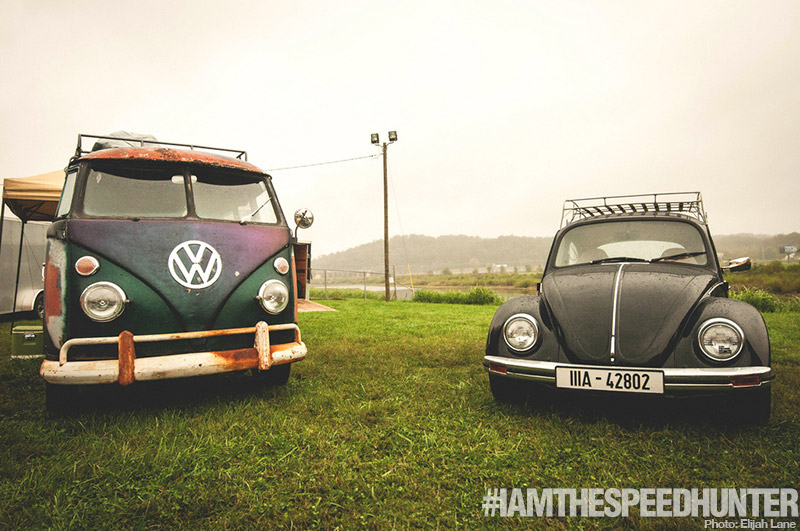 The classic Volkswagen Bus and Beetle; a match made in heaven. This photo was shot at a 'Circle Yer Wagens' meet on a little riverfront fairground. There's something about vintage Volkswagens. The way they look from the front is unique to me. They seem to say "Drive me, you won't have a care in the world."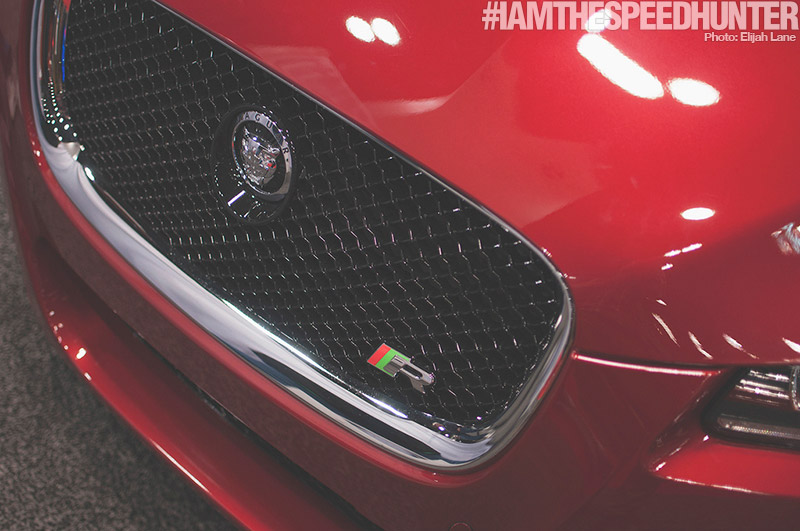 A lot of the time, to see luxury cars around where I live is a rare occurence. But just a few hours drive to an annual auto expo gave me the opportunity to get this shot of the beautiful Jaguar XFR with its buttery red paint being detailed throughout the show.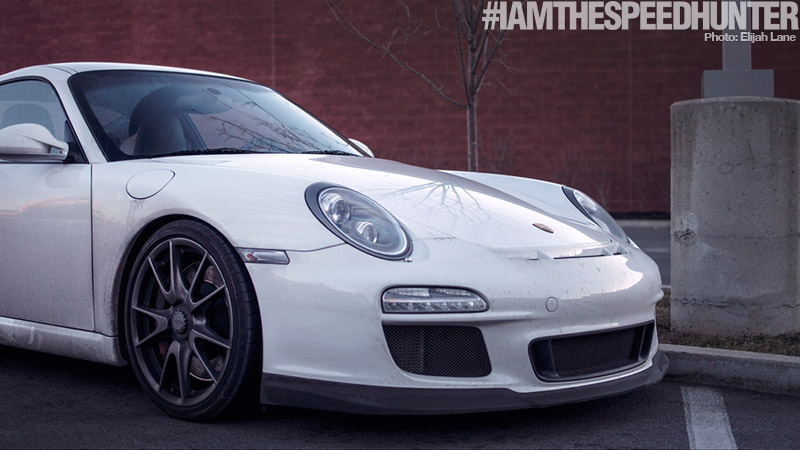 When I shot this Porsche GT3, I wanted to capture the dirt and grime all round the bottom of the body proving that it isn't just a show car. Or a car you only take to the track. This GT3 is daily driven on a roughly 80 mile round trip.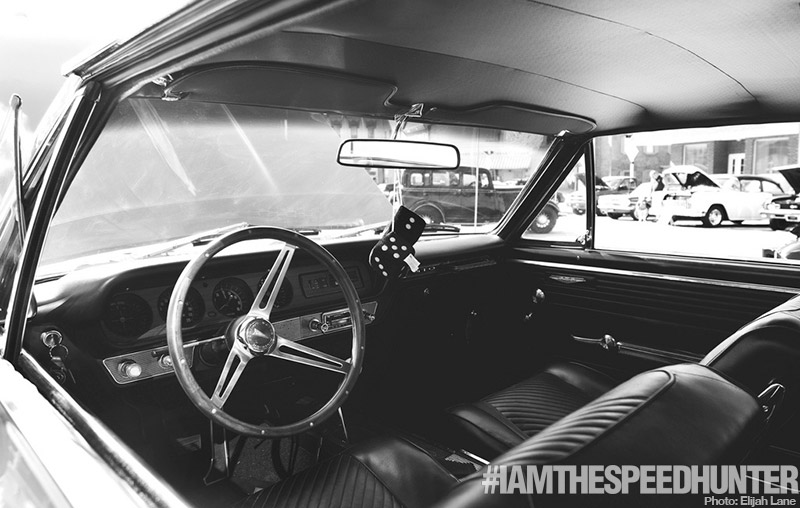 I'd like to say cheers to Paddy for this opportunity and the Speedhunters team for producing extraordinary content every week. As someone who has Speedhunters as their homepage on every device and computer I own, I'm extremely thankful to have my photographs showcased on one of the greatest automotive websites around. Thanks again Speedhunters and Au Revoir!
Elijah Lane
About #IAMTHESPEEDHUNTER
We created #IAMTHESPEEDHUNTER to allow you the opportunity to share your skills and car culture experiences from around the globe with the rest of the Speedhunters audience.
How do you get involved? It's simple…
Flickr - Join our #IAMTHESPEEDHUNTER Flickr Group and share your favourite photos with us and others.
Instagram – Follow us on Instagram at @TheSpeedhunters and tag your own car culture images with #IAMTHESPEEDHUNTER
Twitter – Follow us on Twitter at @SPEEDHUNTERS and share your tweets with the #IAMTHESPEEDHUNTER hashtag.
Tumblr – Visit our Tumblr page to view the latest #IAMTHESPEEDHUNTER tagged images.
E-Mail – If you've been to a cool event and captured some amazing images, be sure to e-mail them to us on iamthespeedhunter@dev.speedhunters.com and tell us a little bit about the event. The images need to be a minimum of 800×533 pixels.
Have you submitted already but yet been featured? Here are some tips to help you…
DO – Submit your best work, regardless of when it was taken.
DO – Take your time shooting and consider each detail
DO – Try to submit each image no larger than 1000PX wide.
DON'T – Put a huge watermark on it. We'll make sure you're credited!
DON'T – Send us huge image files that kill our e-mail system!
日本のSpeedhunters読者にお知らせです。
Speedhuntersでは、週一回#IAMTHESPEEDHUNTERにて、読者の皆さんから寄せられたカーシーンの投稿写真を紹介しています。
投稿写真は、カーレース、カーショー、イベント等、車に関するものならなんでもOKです。
Speedhuntersで皆さんの撮ったカーシーンショットを世界中のファンに紹介して、あなたもSpeedhunters記者の仲間入りしましょう!
#IAMTHESPEEDHUNTERには、ツイッターかインスタグラムにて簡単に写真を投稿していただけます。
上記方法で写真を投稿する際は、写真に#IAMTHESPEEDHUNTERのハッシュタグを付けてください。
また、メールアドレスiamthespeedhunter@dev.speedhunters.comでも投稿受付しています。
写真は、800×533 ピクセル以上のJPGのフォーマットでお願いします。
上記サイズより小さい写真ですと、すばらしい写真でもサイトの写真サイズの関係上掲載できないことがありますのでお気をつけください。
投稿された写真は世界中のSpeedhunters読者とシェアされますので、あなたのベストショット写真を投稿してくださいね!
また、写真に併せてどういった写真なのか、どこで撮られた写真なのかの説明と投稿者様のお名前を明記の上投稿お願いします。
皆さんからの投稿お待ちしています!