Last fall I discovered a very cool and very unique automotive event unfolding at a lonely municipal airport in Central California. It was hosted by an organization called Shift S3ctor and known as Air Strip Attack. I'd never seen anything quite like it – completely legal, side-by-side racing on a wide open half-mile stretch of airport runway. It was the perfect place (and also one of the only places) to put today's ridiculously fast performance machinery to the test. I was hooked.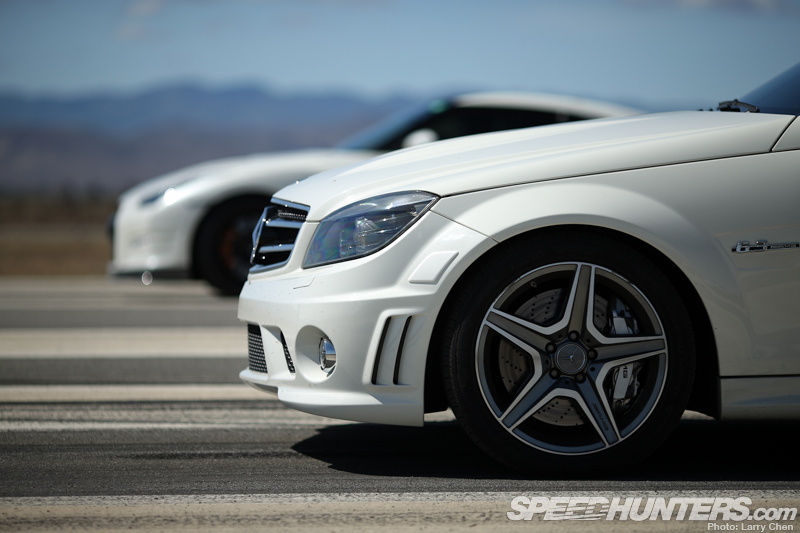 Once I caught word that Shift S3ctor would return to the Coalinga Airport this spring for another event, I immediately planned on witnessing it again. This time though, I asked resident Speedhunters' sharpshooter Larry Chen to come along and work some of his photographic magic on this unique event.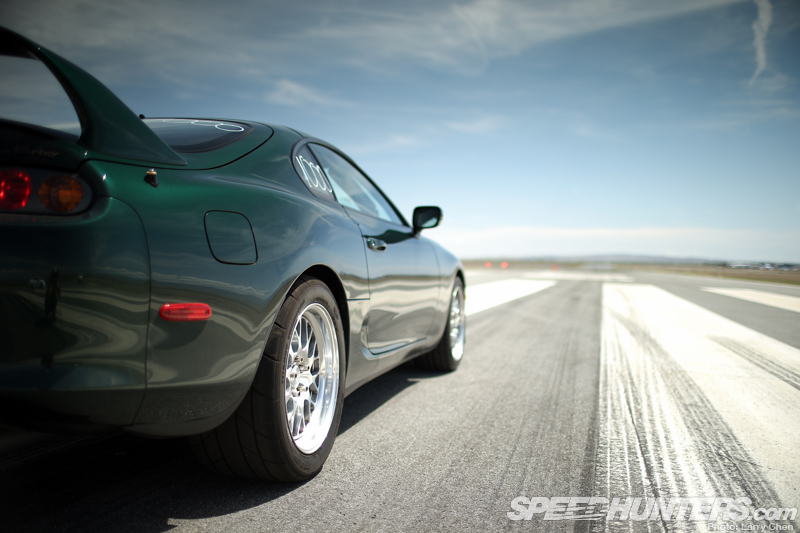 Not only was I excited to see what the event would look like through Larry's photographic eye, I was also curious to see what he thought of this new form of motorsport. After all, the list of events that Larry has shot in the past is distinguished enough to make anyone green with envy.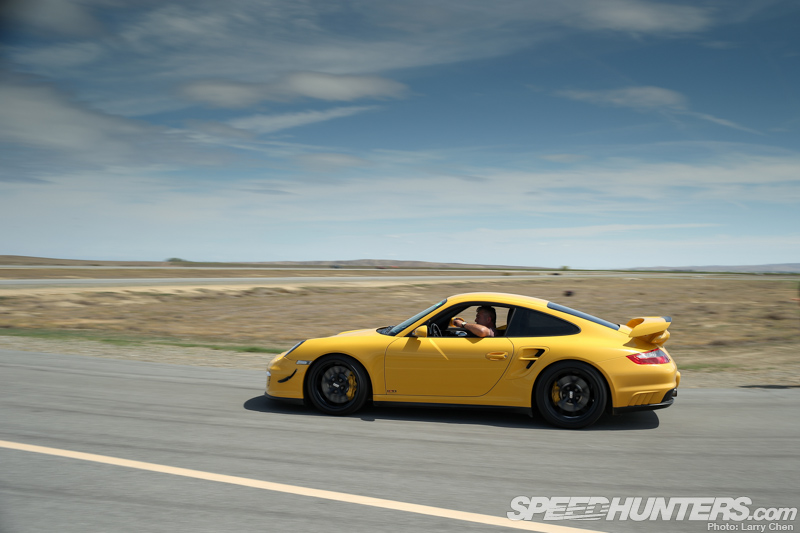 It turns out Larry was quite impressed with Airstrip Attack. Not just with the level of the cars that came out, but also with the informal nature of the event. This didn't surprise me, as I had the same reaction last year.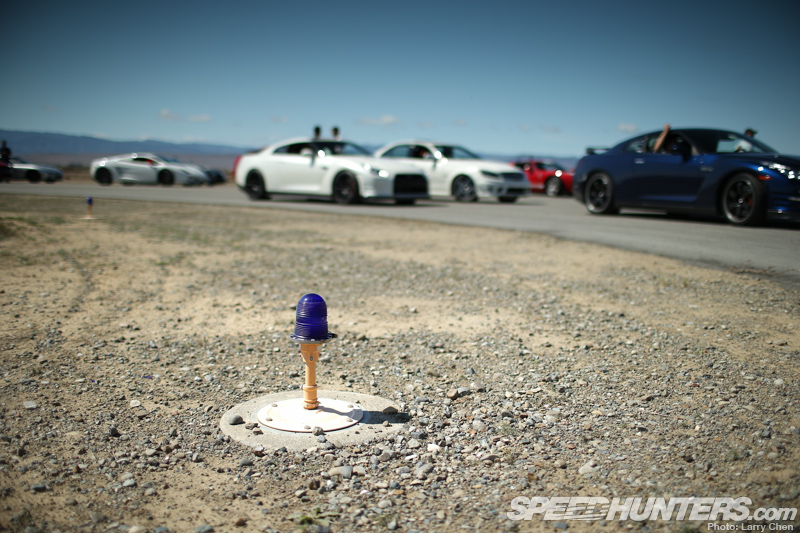 Airstrip Attack is essentiually a mix of traditional heads-up drag racing and a top speed trial like the Texas Mile. There are no starting lights or timing equipment, and the races aren't run from a stop, but from a rolling speed that is determined by the drivers beforehand.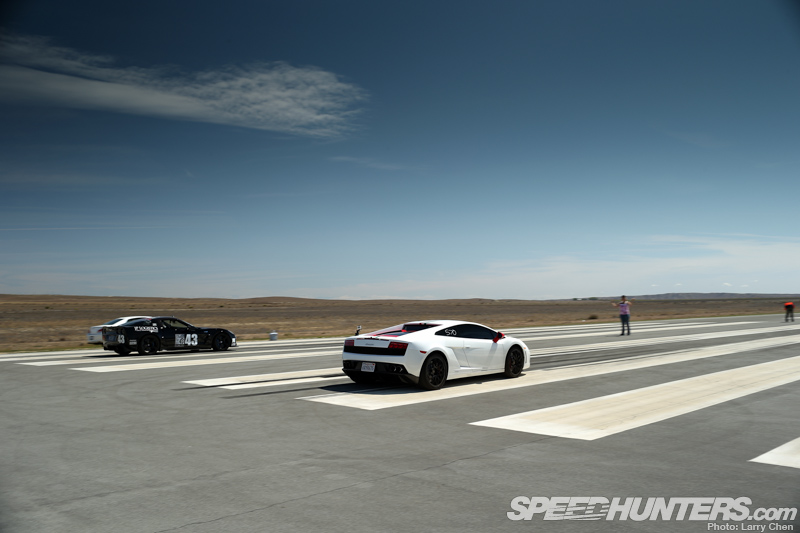 Once the cars pass an initial marker cone, it's on. A full-throttle acceleration attack up to another set of cones located a half mile down the runway. After that there's plenty of run-off space to slow down, along with safety crews on hand should anything go wrong.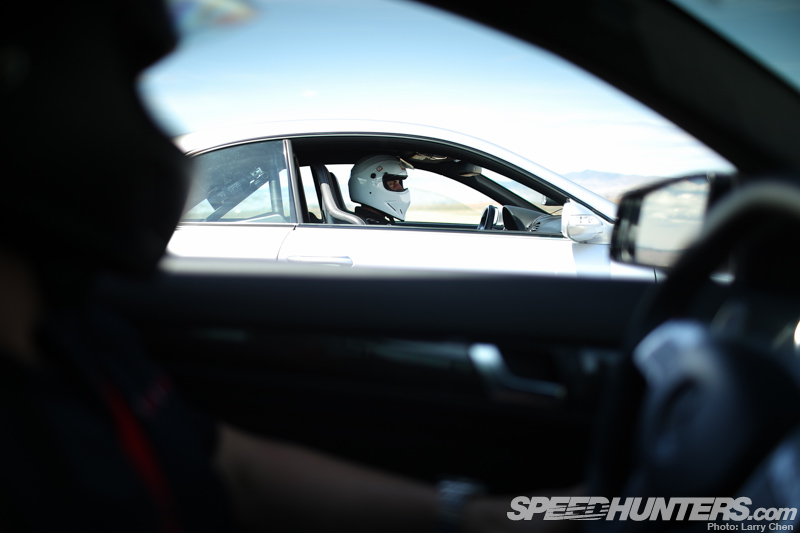 When to run? Who to run? What speed to start from? That's all left to the drivers to figure out.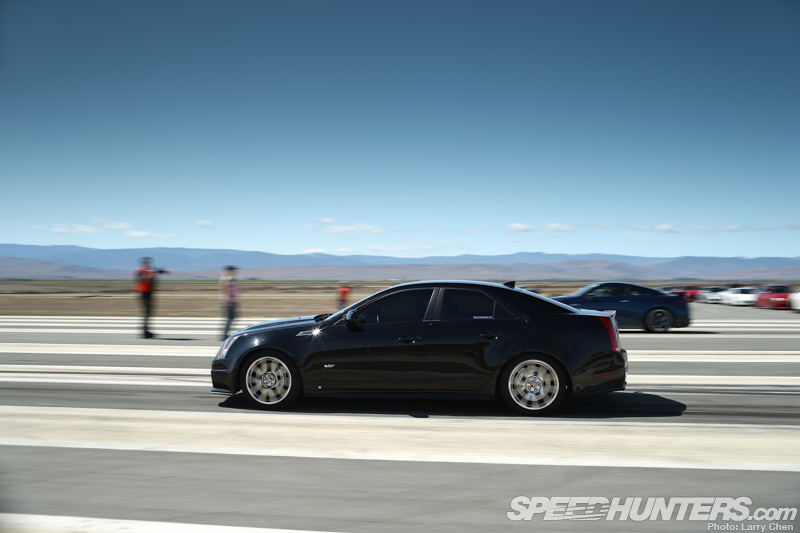 If this sounds a little like a legal version of highway style-street racing, you'd pretty much be right. It's exactly that 'street-style' atmosphere which makes Airstrip Attack so fascinating.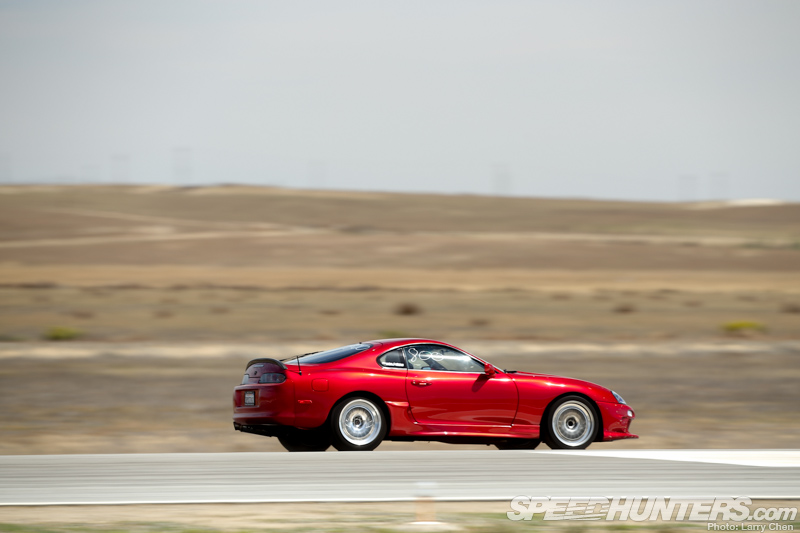 It's also made the event popular with high horsepower car builder from the West Coast and beyond. For last weekend's event, both day's racing spots were sold-out well in advance. I noticed a number of familiar machines from last time, along with plenty of newcomers who came out to tackle the half-mile course.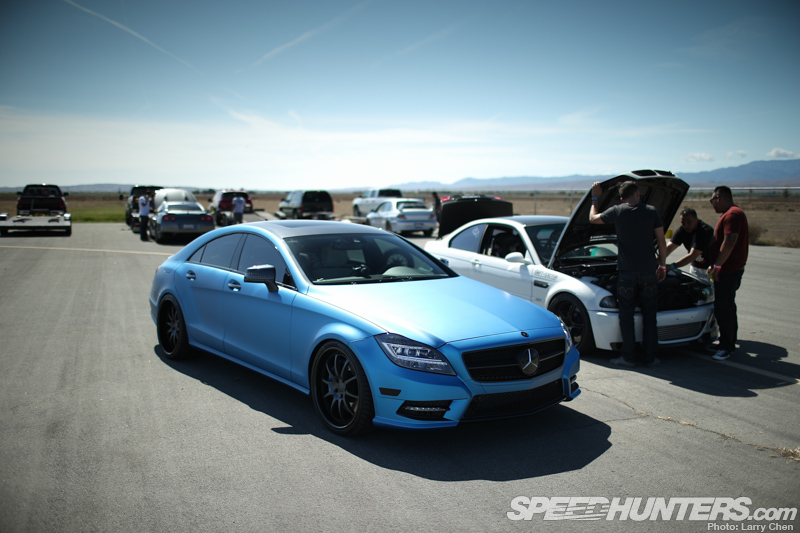 Once again, I was very impressed by the variety of the vehicles that came out to run. tThe spread seemed to evenly mixed between cars from the US, Europe, and Japan.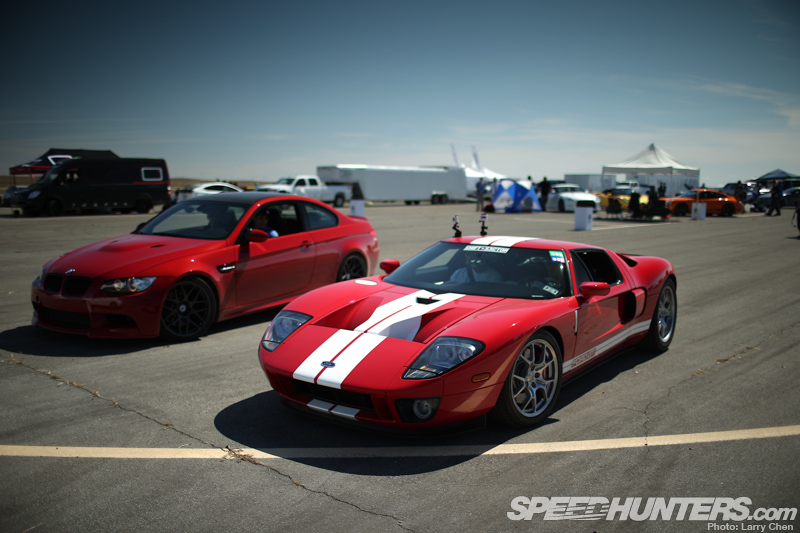 One thing that all the cars had in common though, were significant amounts of power. You know you are in a strange place when the cars with 400 or 500 horsepower are considered the lower end of the bunch.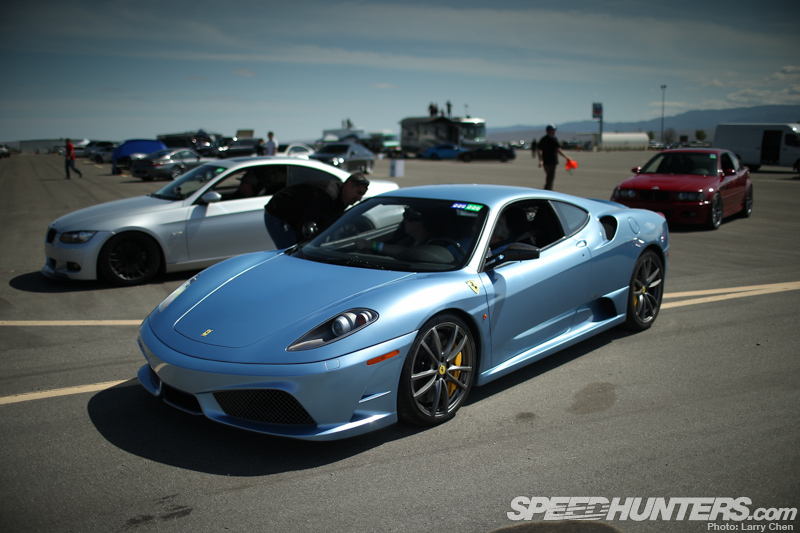 Even so, there was a wide spectrum of ways in which people chose to get down the runway. Some were using the event as a place to check out the top-end capability of showroom stock exotics, like this F430.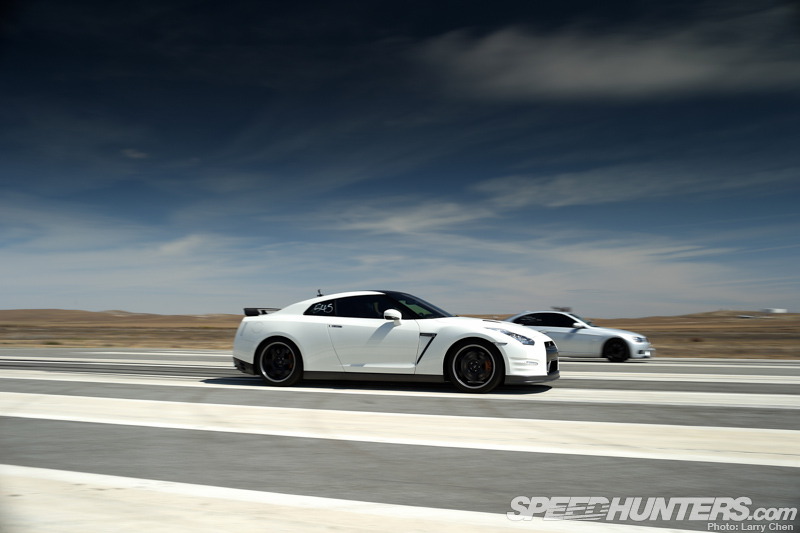 While an even bigger group of drivers used the runway as a place to do battle with their modified late model performance cars. The R35 GT-Rs were once again out in force, with many of them packing upwards of 1000hp and aided by AWD of course.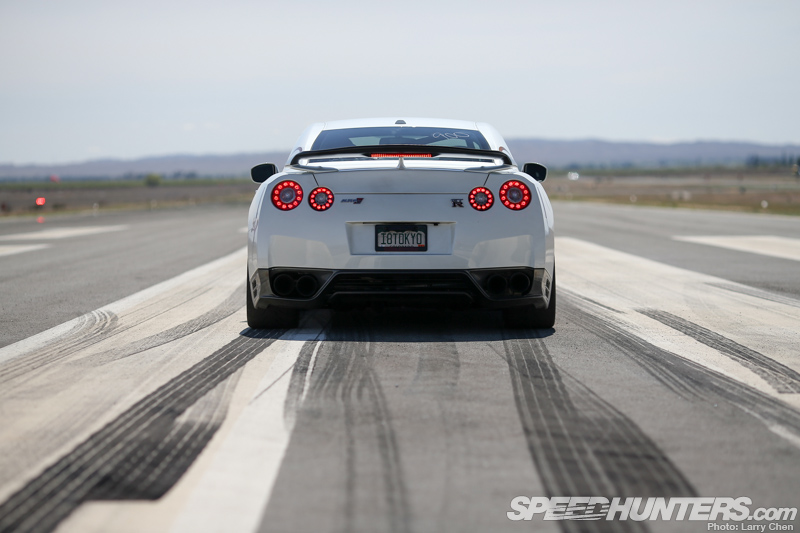 The personalized plate on this particular R35 is just too clever…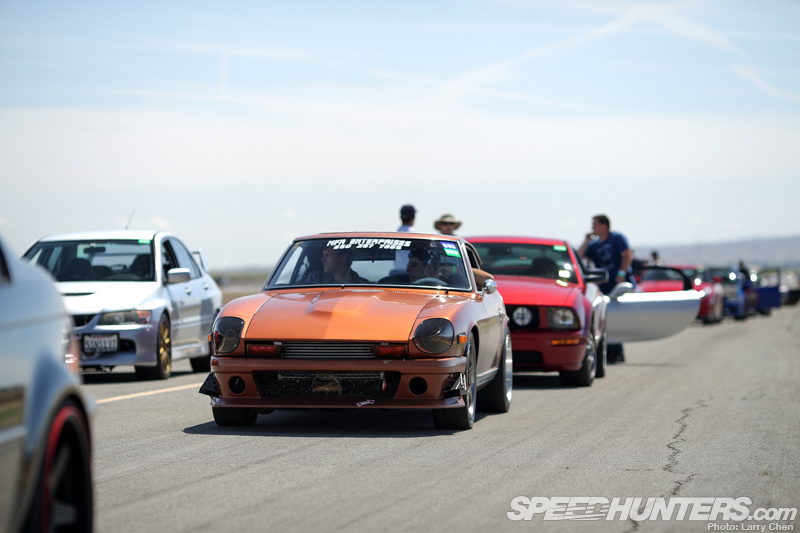 Then there was also a smaller group of more homegrown machines, usually based on older, lighter platforms and packing gnarly engine swaps. In terms of investment these cars are worth fractions of the high-end late model machinery, but they are often just as fast and even more exciting to watch.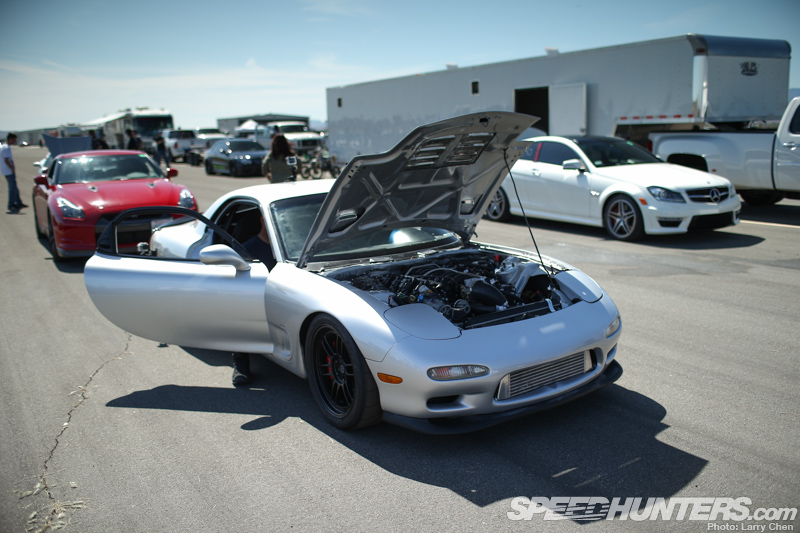 One of these such cars was this relatively modest-looking FD3S RX-7. While its exterior treatment is very subtle with all original body parts…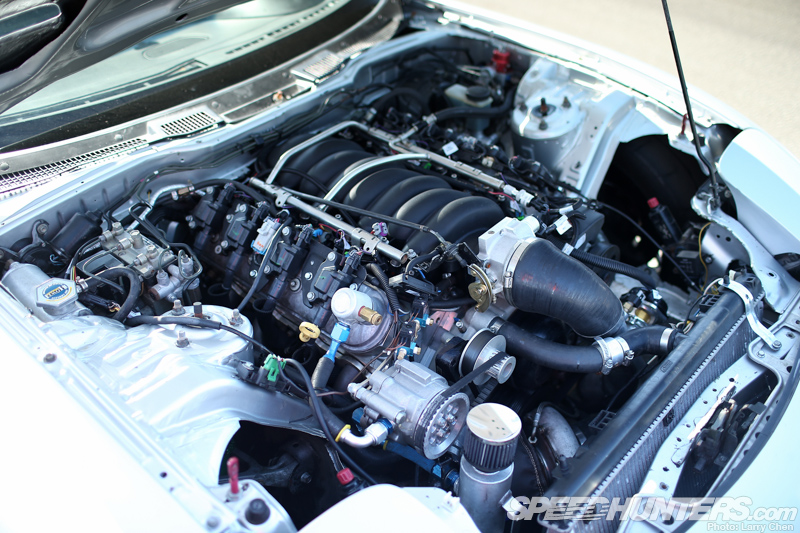 …things get a little more crazy in the engine bay. Not only has its factory 13B been swapped with an LS motor, there's also a decent-sized turbocharger hidden behind the radiator. The setup is good for what I'm guessing is a 'conservative' 600hp.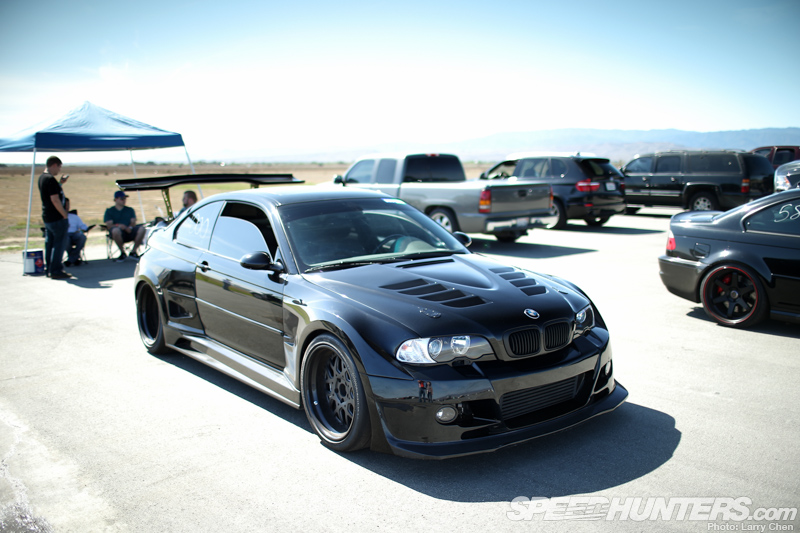 In contrast to the mild looking FD, we also came across an E46 M3 with one of most aggressive wide body conversions I've ever seen, and equally wide tires to fit under it. The look could rival many show cars…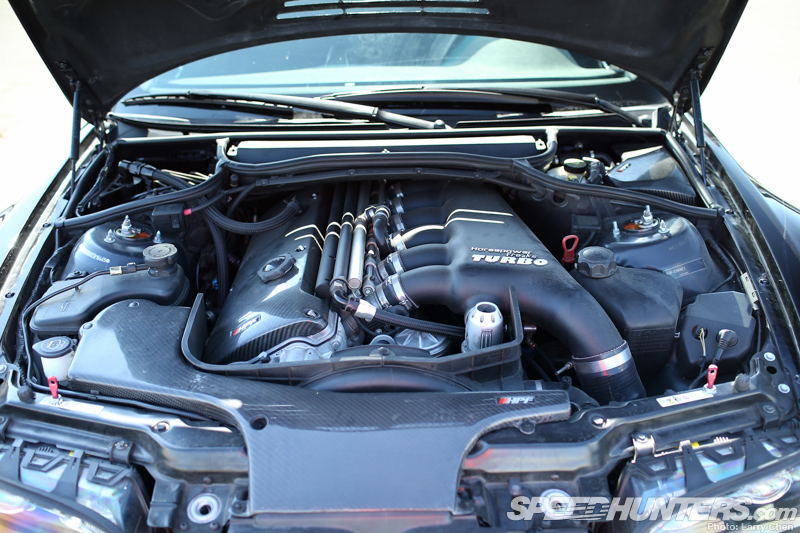 …but this one also had the power to back it up thanks to assistance from the gods of boost.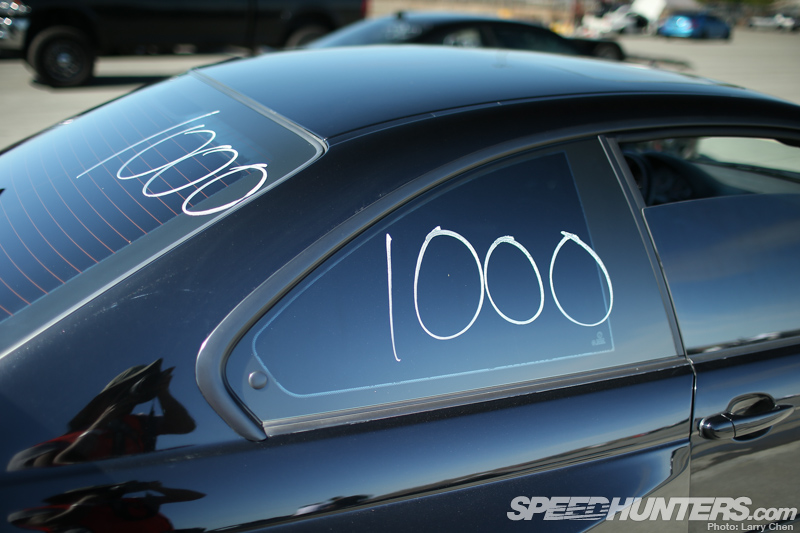 Yes, I think the shoe polish numbers on the windows say it all.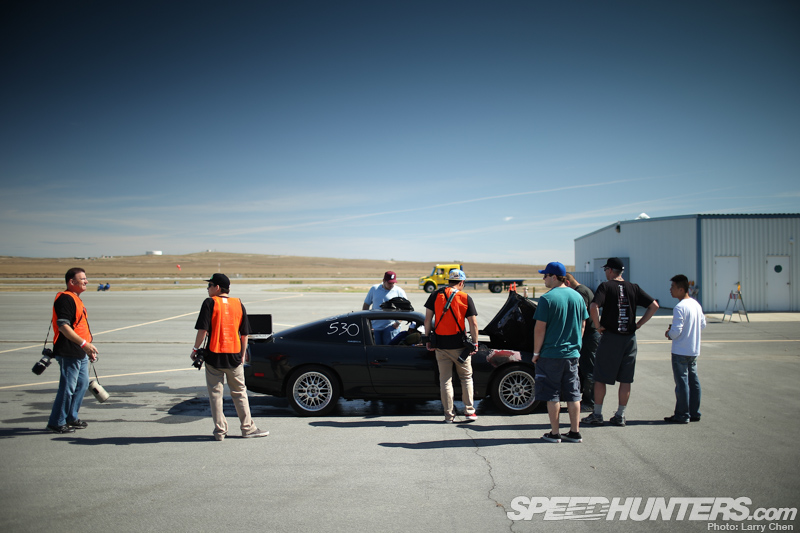 Unfortunately, the event was not without its victims. Early on Saturday this 2JZ-swapped S13 pulled out of a pass when fire erupted under the hood. Even worse was that the flames hard torn up the brakes, making it a big challenge for the driver to slow the car down and get out.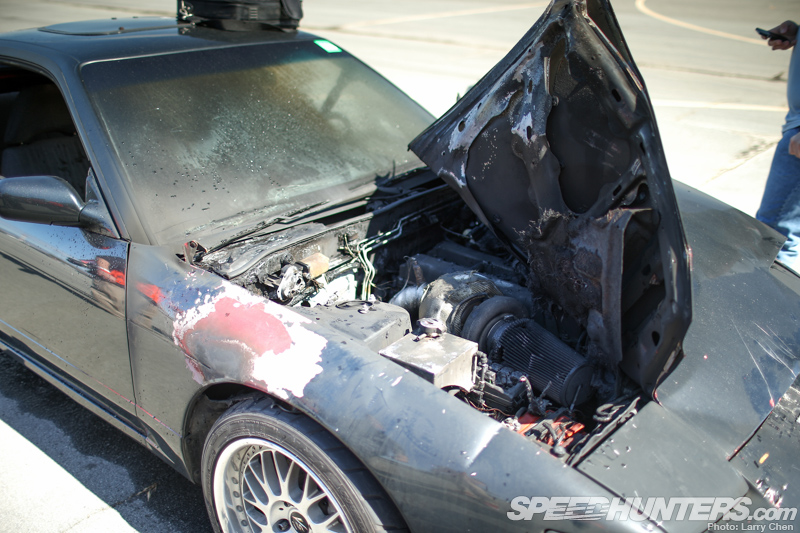 The Nissan eventually was stopped with the help of the handbrake and luckily the driver was able to escape without any major injuries.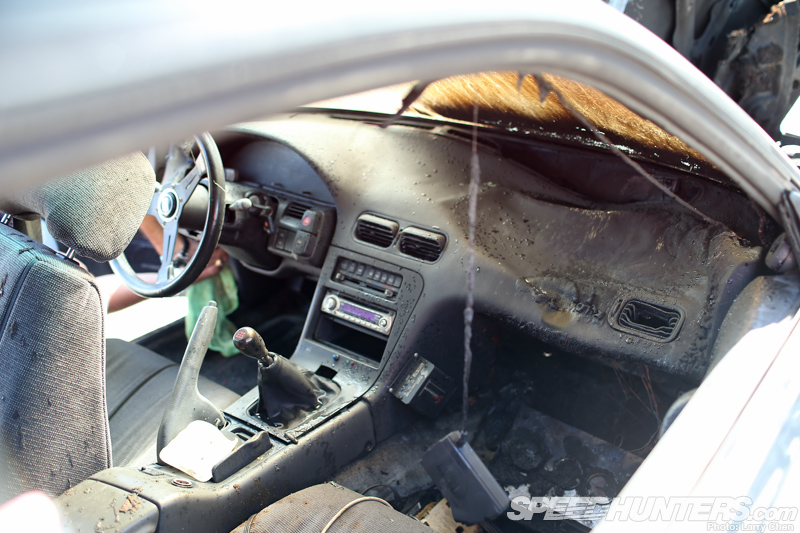 Unfortunately, the same can't be said for the car itself. You can see here the damage done when the heat and flames spread toward the cockpit, completely warping the dash.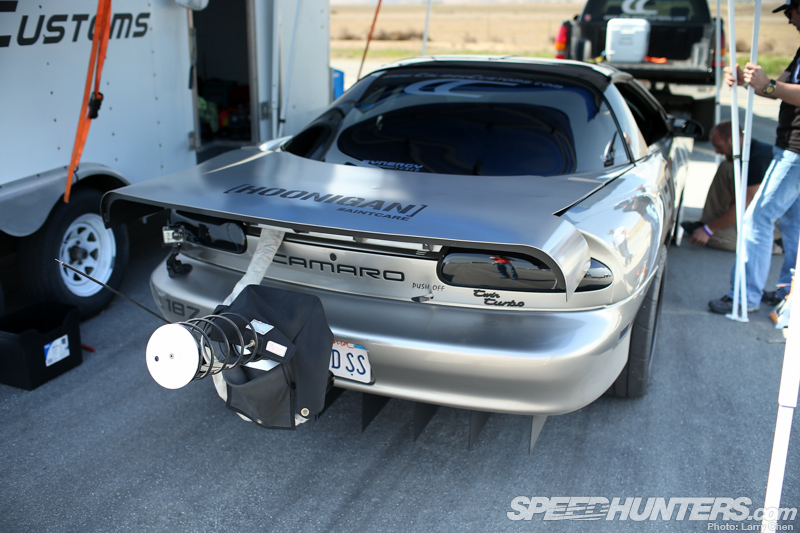 Another one of the crazier cars we came across was this fourth generation Camaro out of Fresno. The parachute affixed to the rear should be the first thing that hints to its power.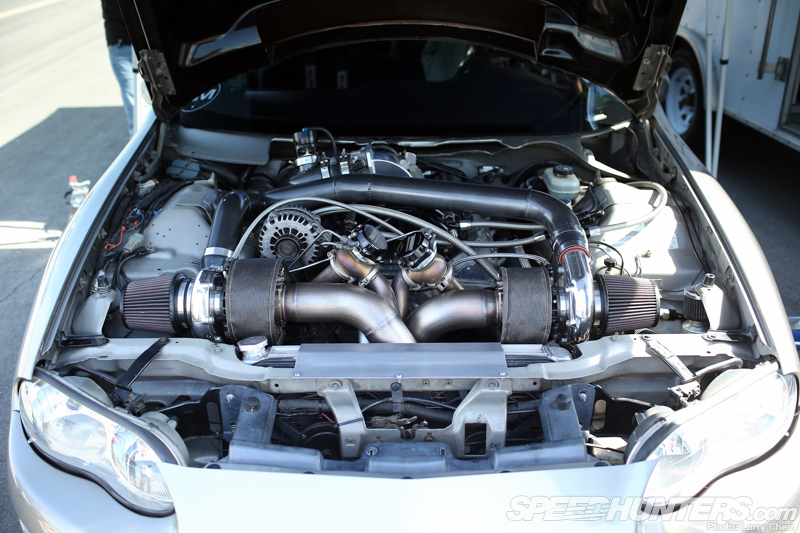 Under the hood lies an absolute beast of an LS motor affixed with two enormous turbochargers. When I asked what kind of power the car was making, I was told it was running on low boost with "only" 850hp for most of the day.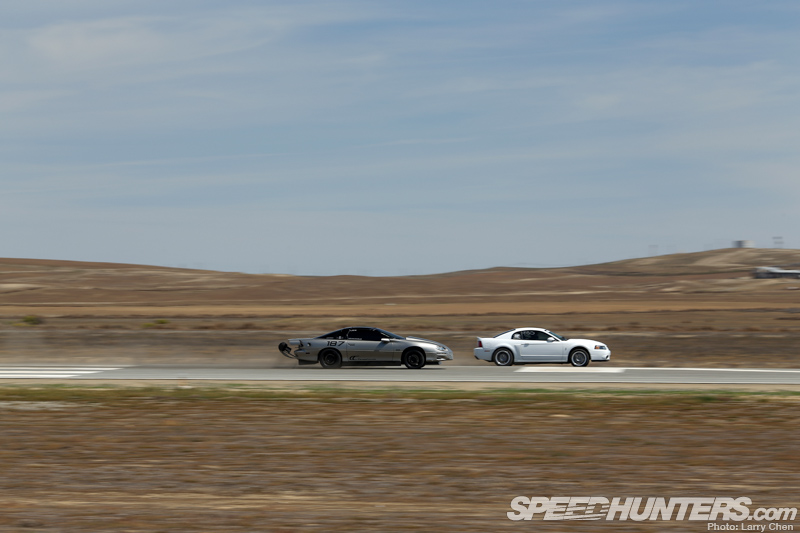 At that setting, the car had hit 189mph (304kph) at the end of the track. The team were considering dialing up the boost the 1150hp setting, but the windy conditions were making things a bit unstable at higher speeds.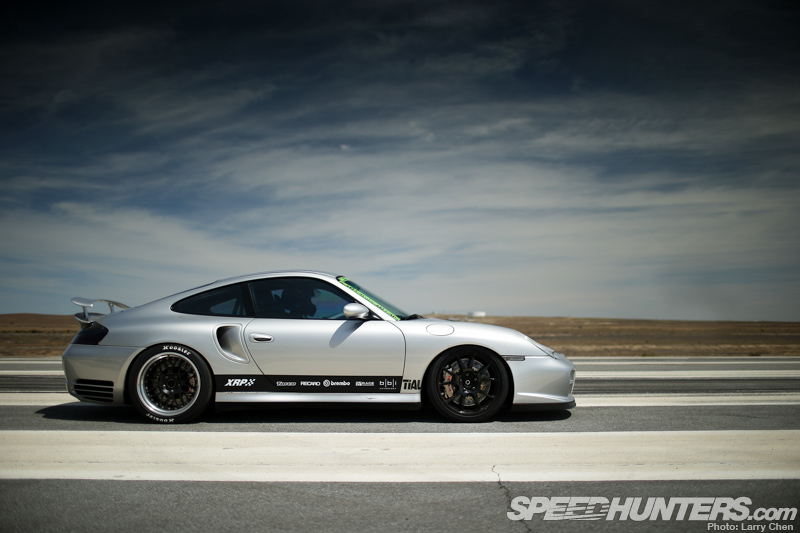 And while the grid was packed with high horsepower cars capable of some serious speeds at the end of the track, there were still a few which truly stood out atop the heap. One of them was the 'King Kong' Porsche 996 Turbo built by BBi Autosport out of Huntington Beach.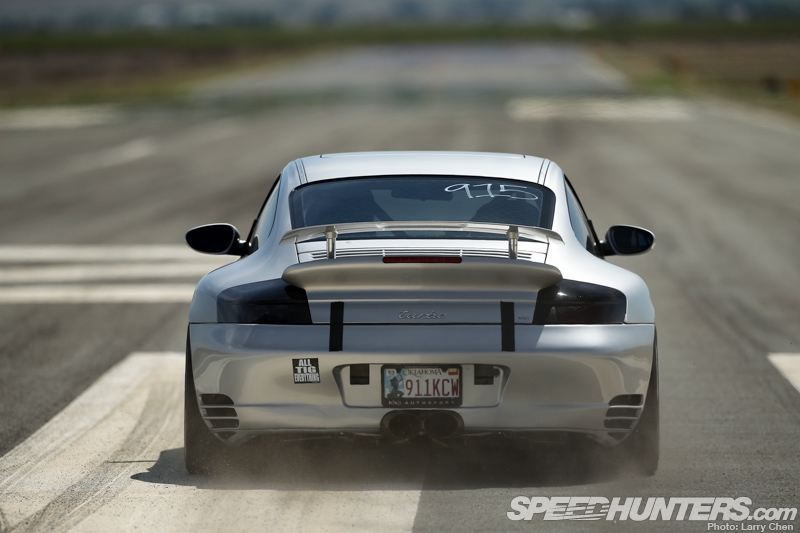 Not only was the 900+hp Porsche extremely fast, it was also one of the most dramatic cars to watch. Unlike the buttoned-down GT-Rs, this thing seemed to be grabbing for traction and moving sideways down the entire length of the track.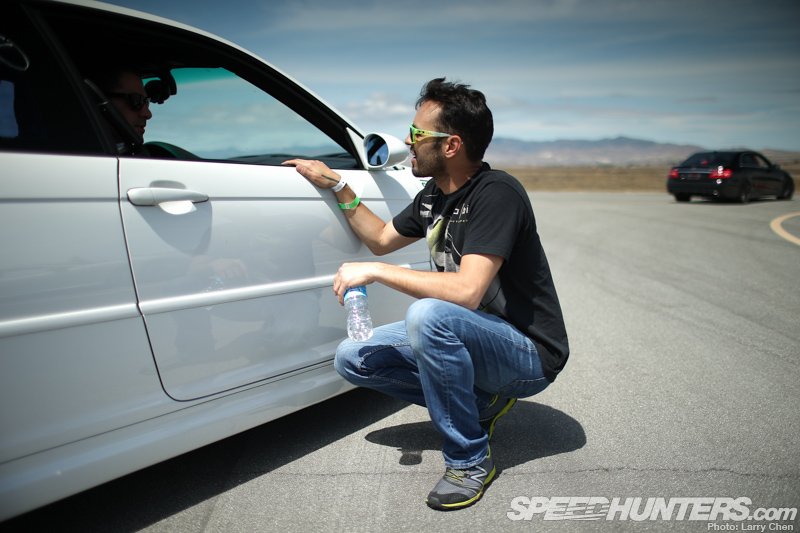 The car was driven by BBi's owner Betim Berisha, who displayed a nice combination of both car control and cajones getting the Porsche down the runway.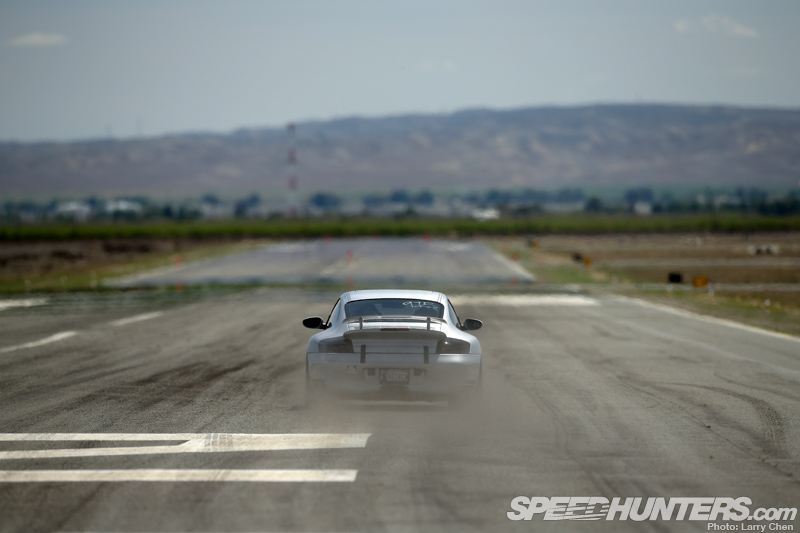 Besides the issue of traction, there were also the aforementioned crosswinds that made things pretty hairy once the car got past the 160mph (257kph) mark.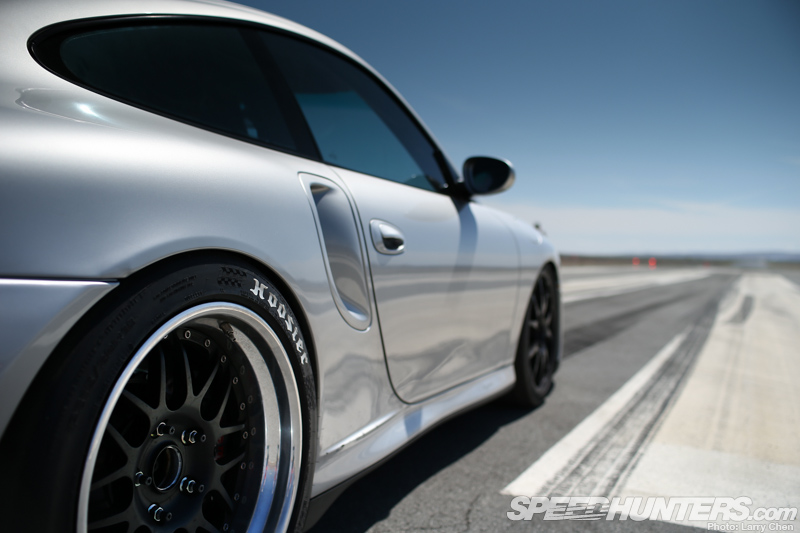 By the end of the weekend the car was able to hit an astonishing 197.8mph (318kph).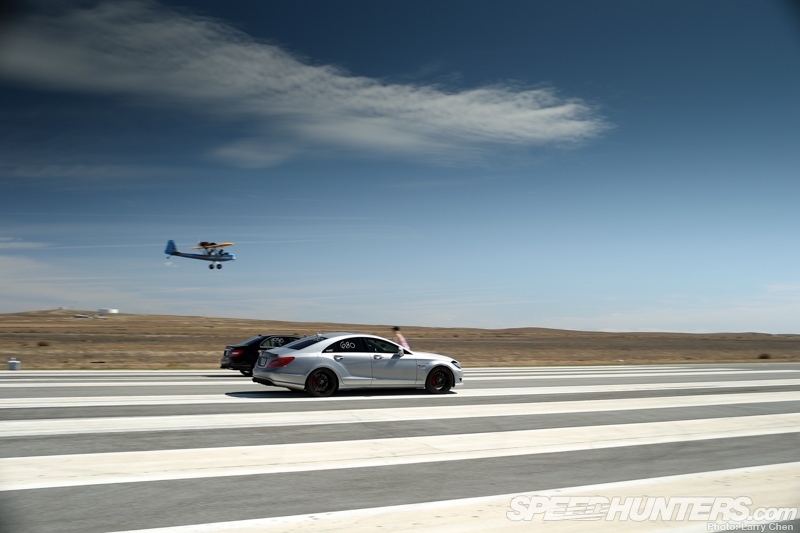 Yes, there was a lot of attention on the raw speed numbers at the end of the runway, but it's still the old fashioned side-by-side grudge matches that take center stage at Airstrip Attack.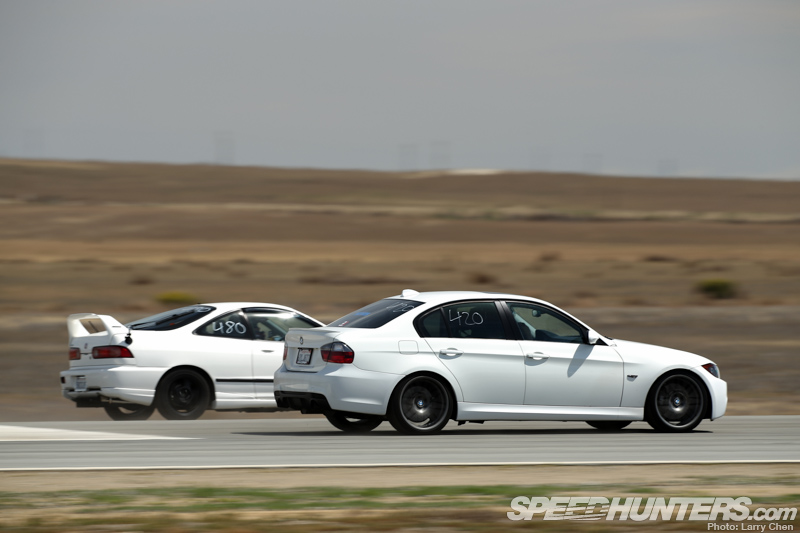 There's a universal appeal about watching two cars battle it out like this. Unlike normal drag racing where traction and timing become the key factor, this racing format lets the raw power do all the talking. Sometimes these matches would pair up two very similar cars, and other times you'd get unusual matchups like this Integra versus BMW duel.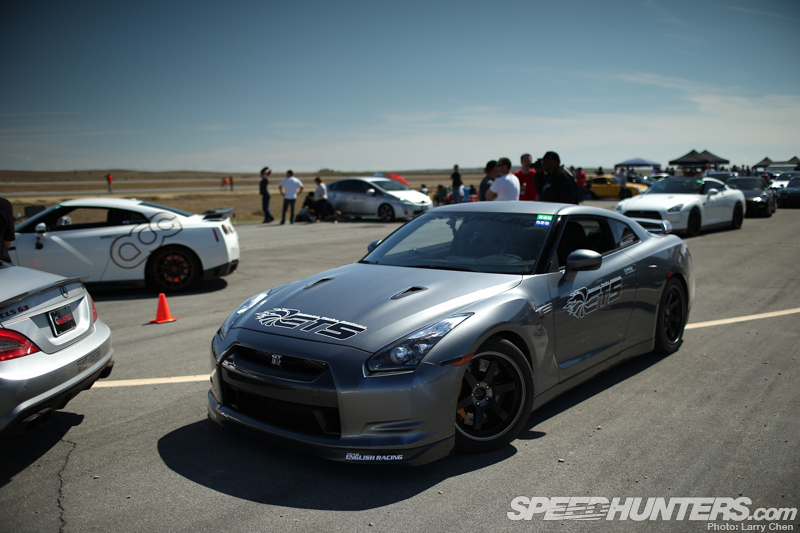 In a very short time Shift S3ctor has created not only a fresh and unique form of motorsport, but just as importantly, a venue where today's blindingly fast cars can be driven to their full potential.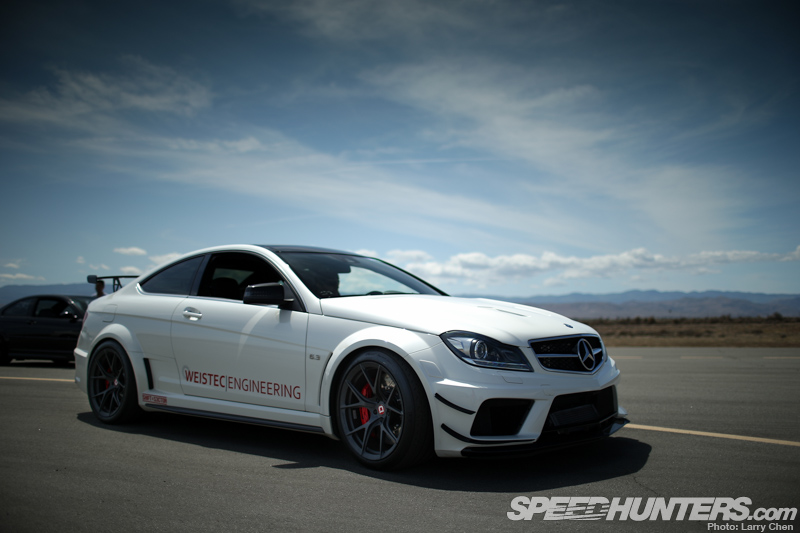 Fast machines and a place to let them loose – it's a simple formula, but one that makes total sense.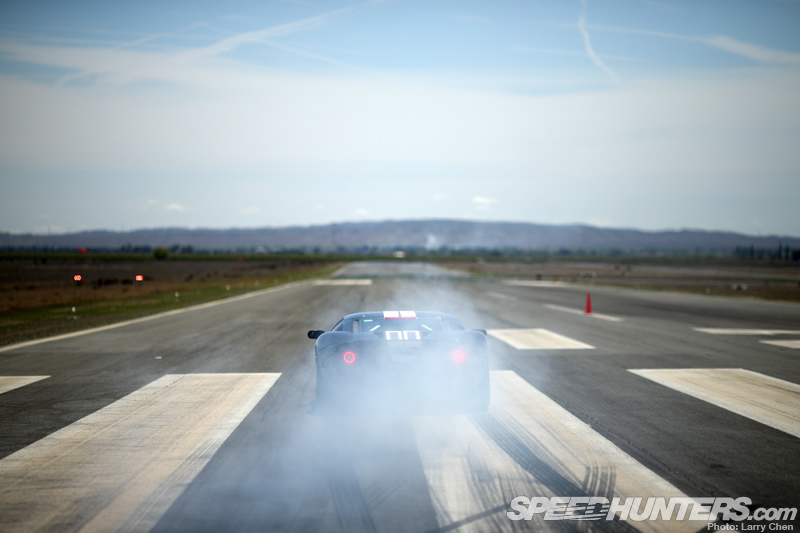 To put it another way, it's today's most high-tech cars fighting it out in a distinctively old school matter. You just gotta love it!
Photos by Larry Chen
Mike Garrett
mike@dev.speedhunters.com
Instagram : speedhunters_mike