How do you approach a regular car show? Do you arrive, walk around for a bit, hope to stumble upon some good things and then head home again? Do you arrive early before the doors open, or do you casually stroll in shortly before things start to wind up? Do you follow the proceedings of the show 'n' shine competitions? Are you brave enough to sample the food on offer?
At the core of it, most car shows follow the same simple premise: cars parked up for the people to take a closer look at. Locations and themes can vary alright, but it's a simple concept.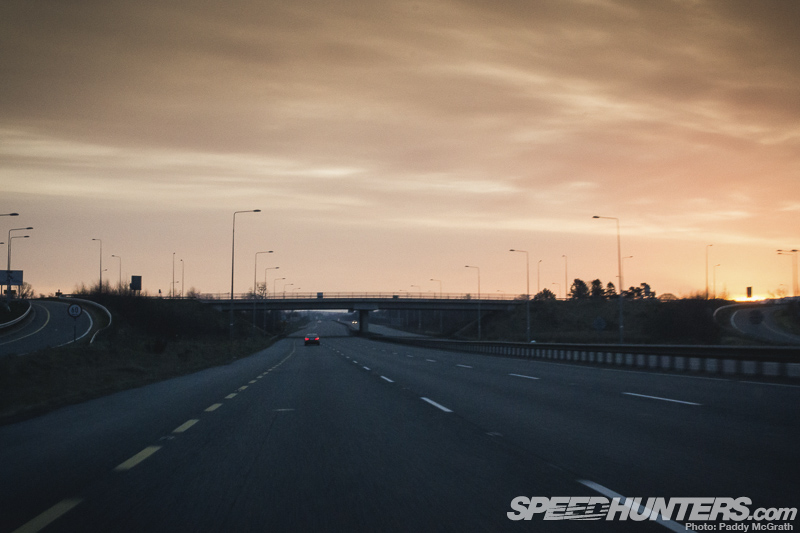 I dread to even think about the number of car shows we've covered here on Speedhunters.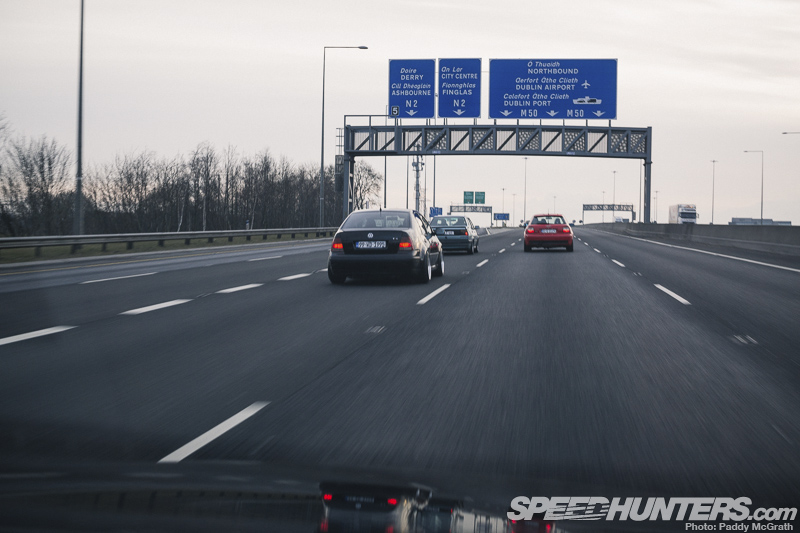 The early starts, the long journeys and traffic are all things which most shows have in common. Behind it all though, there is a giddy Speedhunter trying to supress child-like emotions. What am I going to uncover today? Am I going to find the greatest build of all time?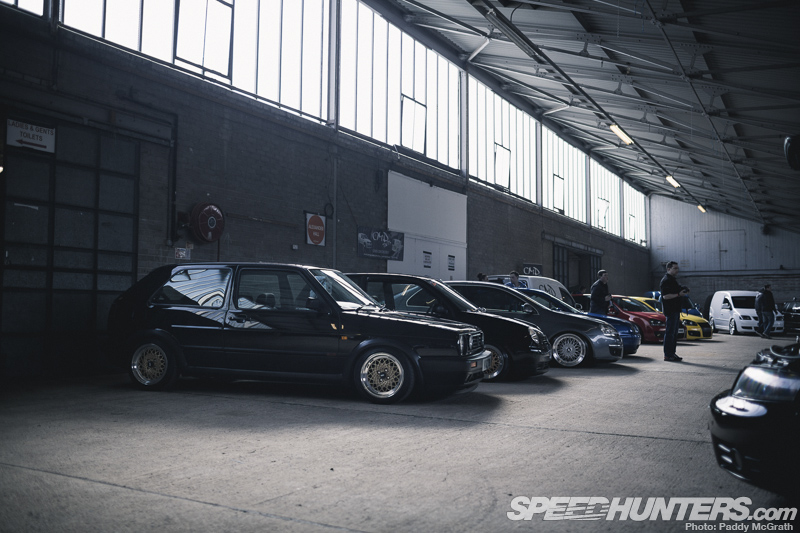 We last covered Dubshed back in 2011 as a sort of wildcard event. We had no idea what to expect back then – 2011 was only the second time the show had run – but we were blown away by the quality and quantity of VAG-related cars on display.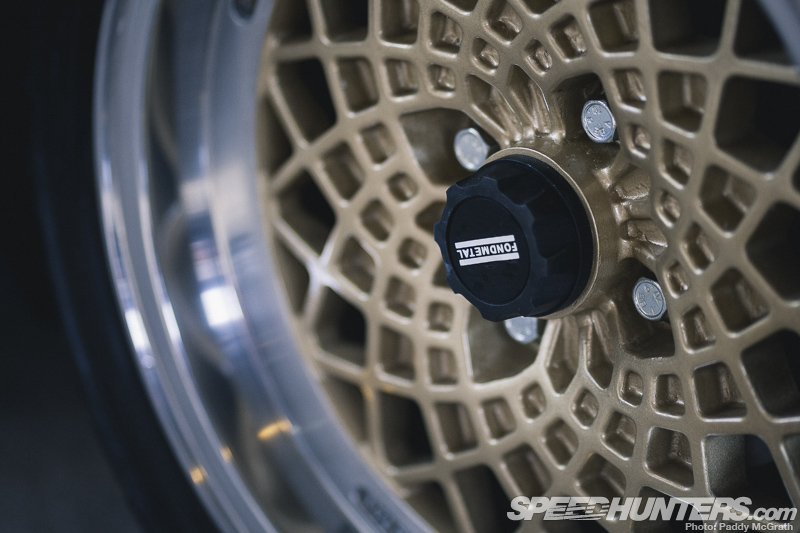 Up until quite recently it remained one of my favourite shows. Set in the city of Belfast, amongst the halls and open areas of the King's Hall venue, Dubshed is probably the largest gathering of all things Volkswagen, Audi, Seat, Skoda, etcetera, on the island.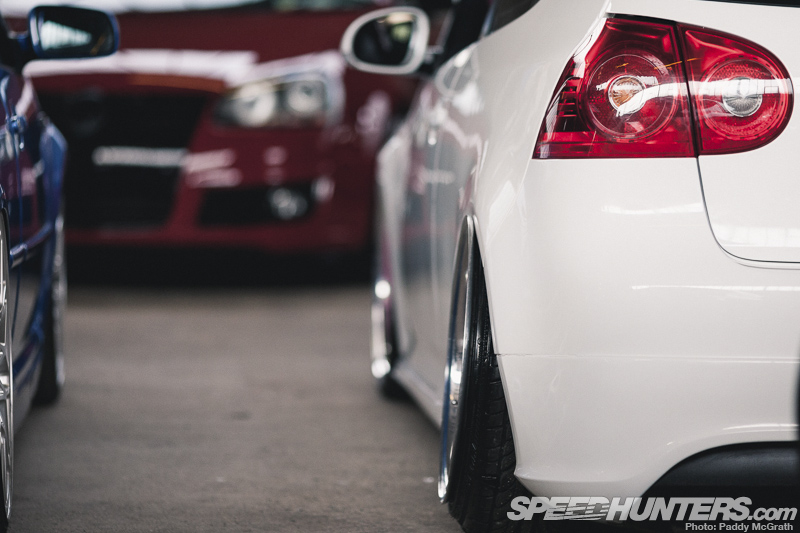 Although I had just recently covered Ultimate Dubs with Ben, I still had high hopes for Dubshed.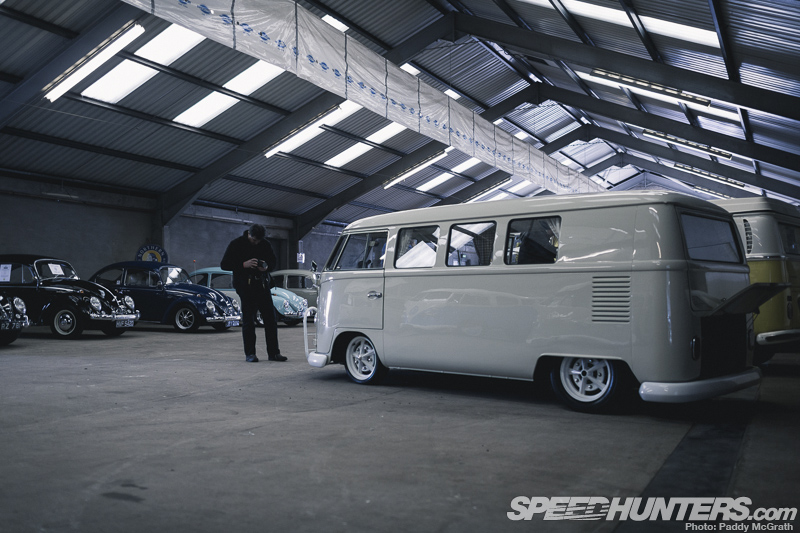 Arriving before the gates open to the public is always top priority…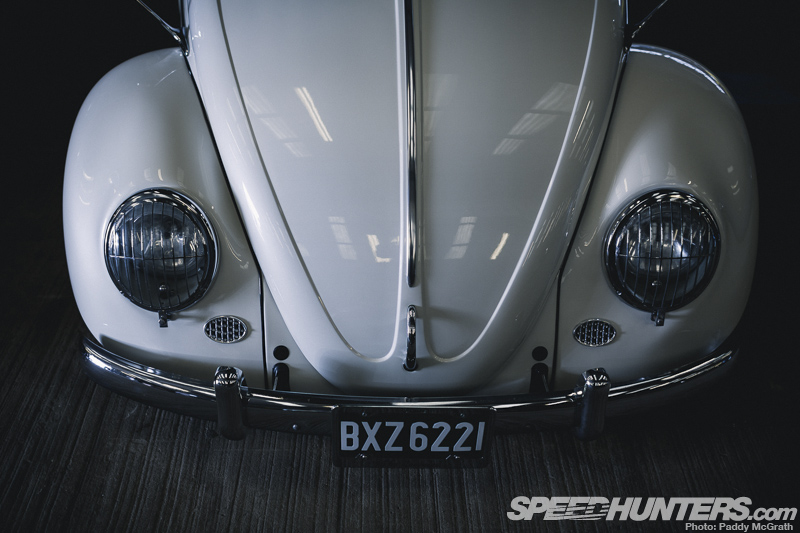 …as it allows you to view the entire show with little or no interruption.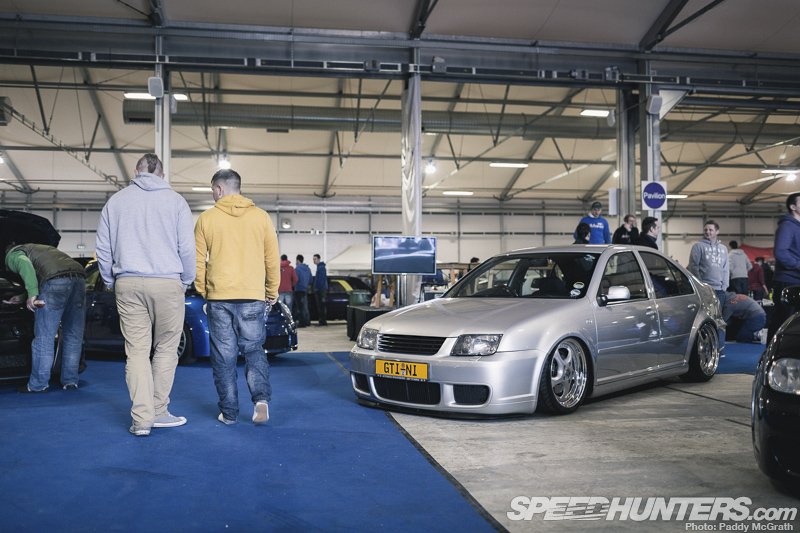 After walking around the venue a couple of times, I was left feeling a little underwhelmed. Had I reached saturation point with the VAG scene?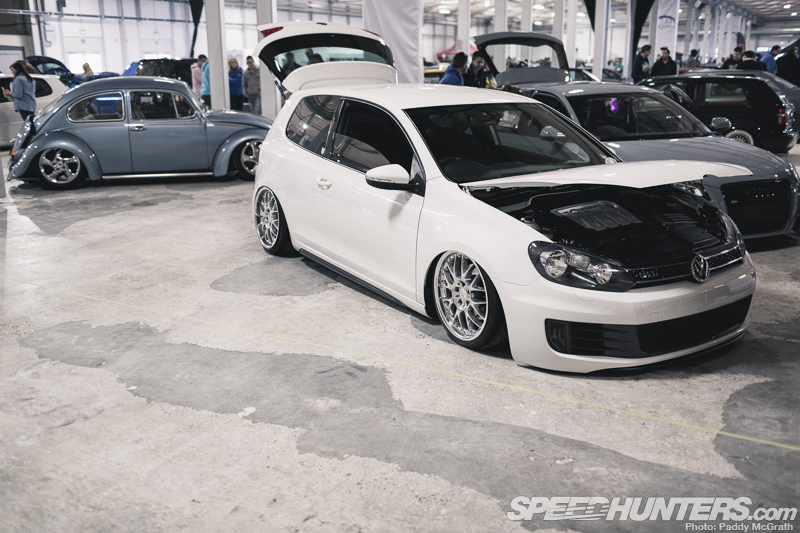 I mean, surely there are only so many slammed Golfs you can look at, right?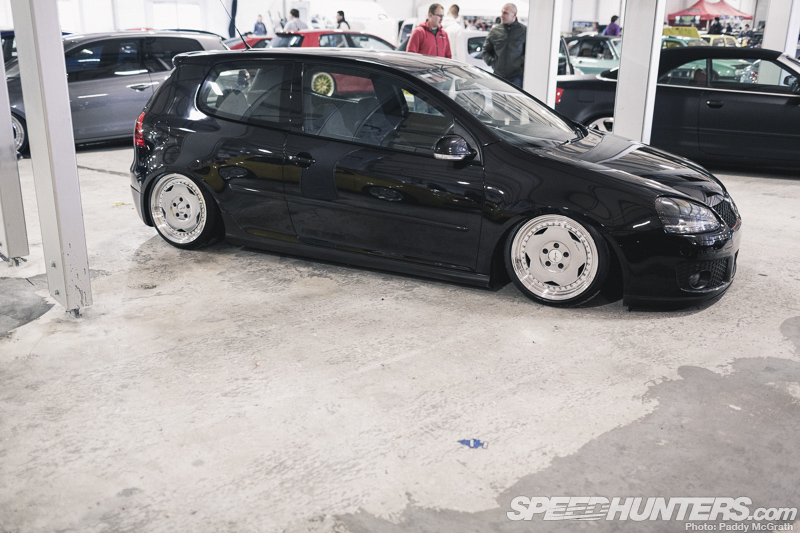 Wrong. My mistake was that I expected the cars to jump out at me. I wanted them to be obvious, I wanted them to be loud and I wanted them to create a stir.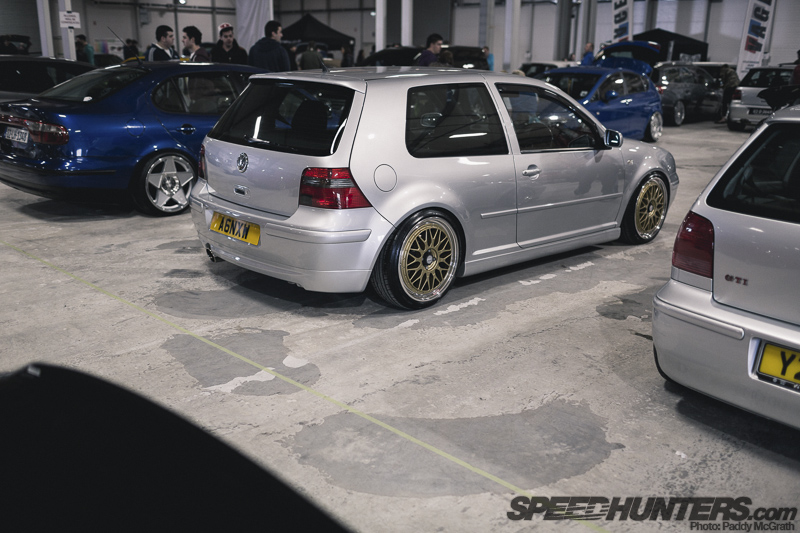 I wanted them to be everything the VAG scene isn't.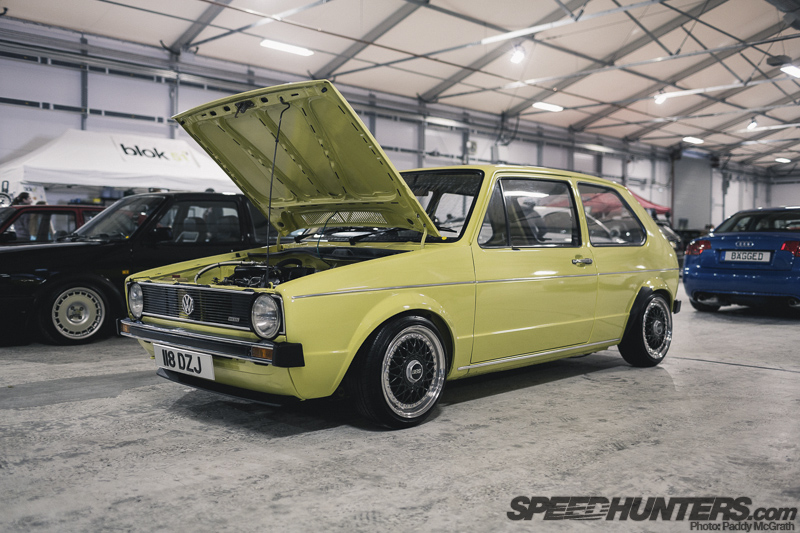 For many, many years within this scene the best cars have always been the ones that make you look closer.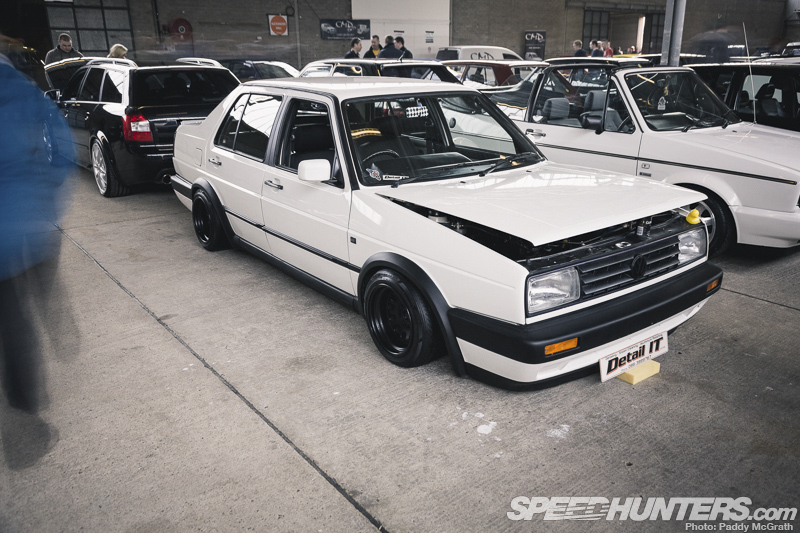 At first glimpse, there may not appear to be a whole lot of work done – but you just know that underneath it all, many hours have been injected into each project.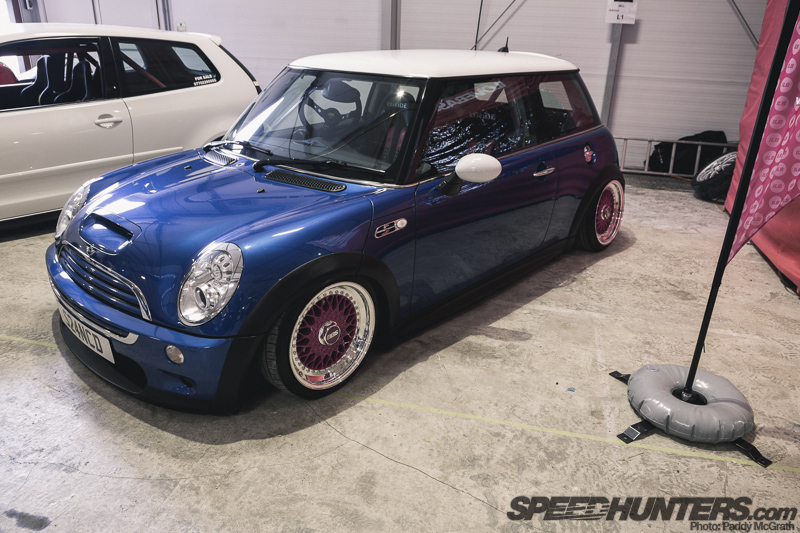 It may seem like a simple recipe of 'add BBS RS with some drop' and voilá, you have a show car.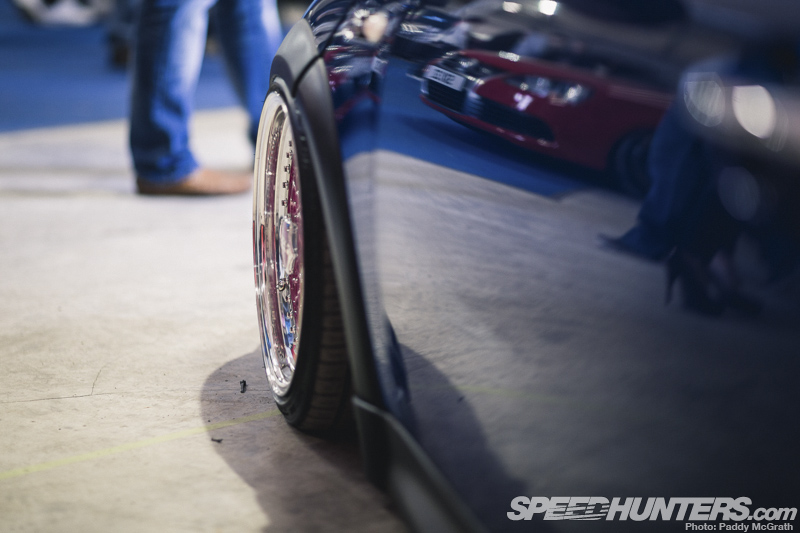 But we all know that there is so much more to it than that.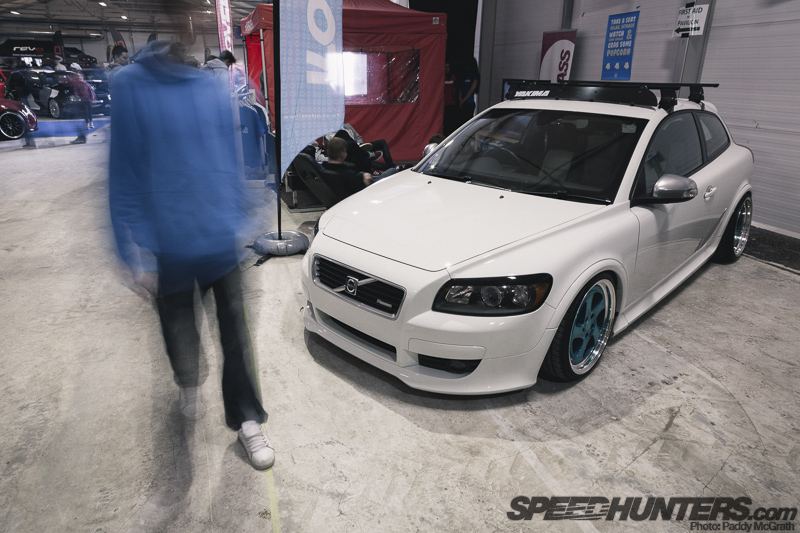 Although a lot of builds are created around style and aesthetics, this is no bad thing.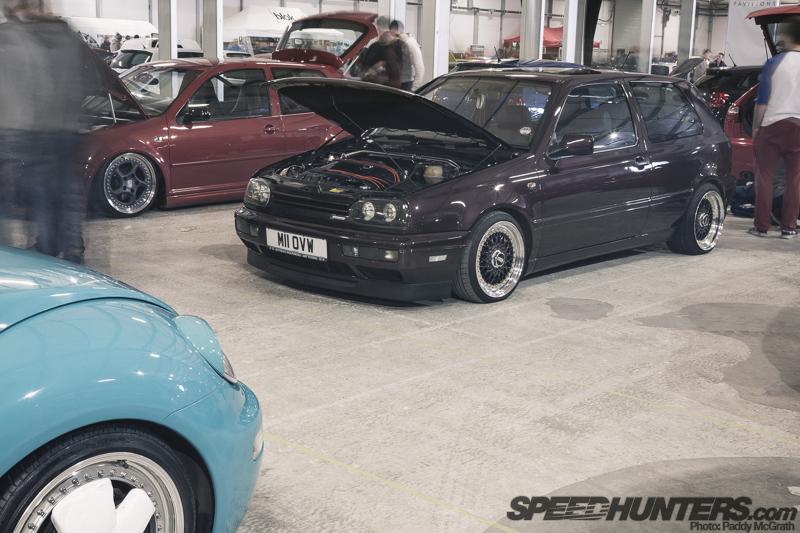 What I noticed at this year's Dubshed was that there were a lot of cars packing looks and power in equal measure.
Most Porsches are still prohibitively expensive, so there's still not many about. I'm sure this will change over time.
What really separates the best builds for me is the finish.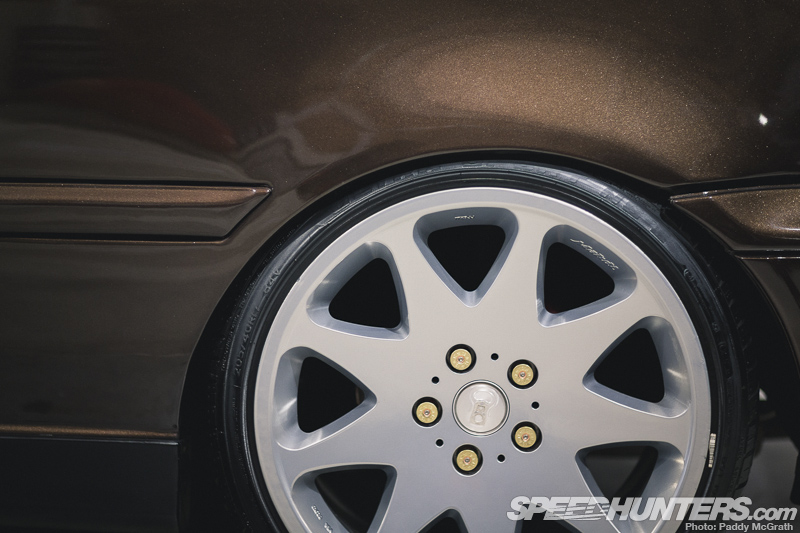 That's paint you could lose yourself in.
Maintaining cars to this standard is much more difficult than you would first think – even more so if the car is used regularly.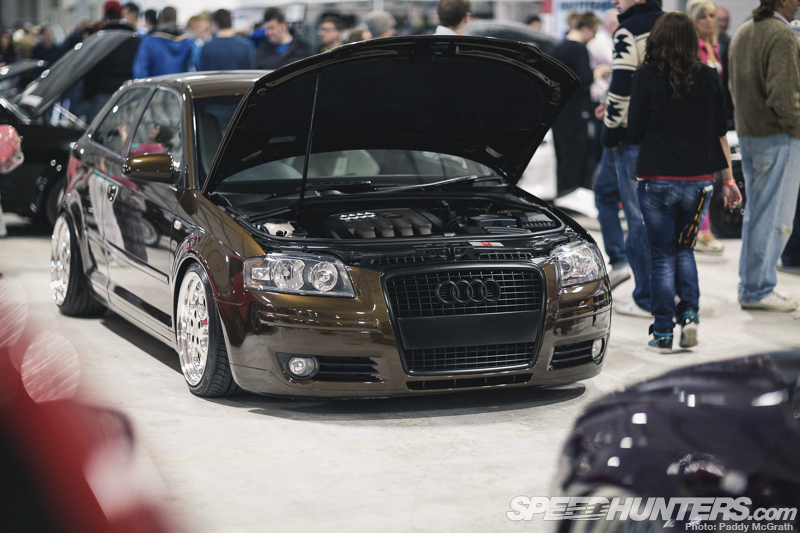 It's interesting watching how colour trends change over time, from pastel colours to much richer finishes.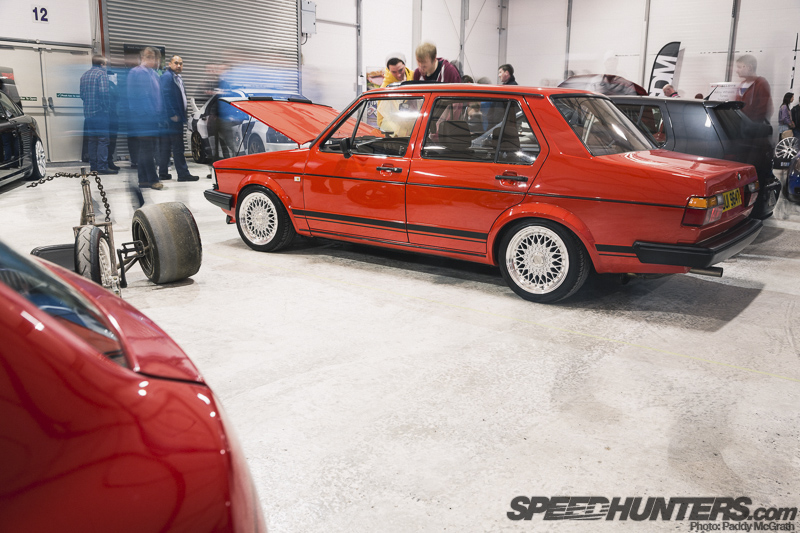 It goes without saying that there will always be a place for original shades too.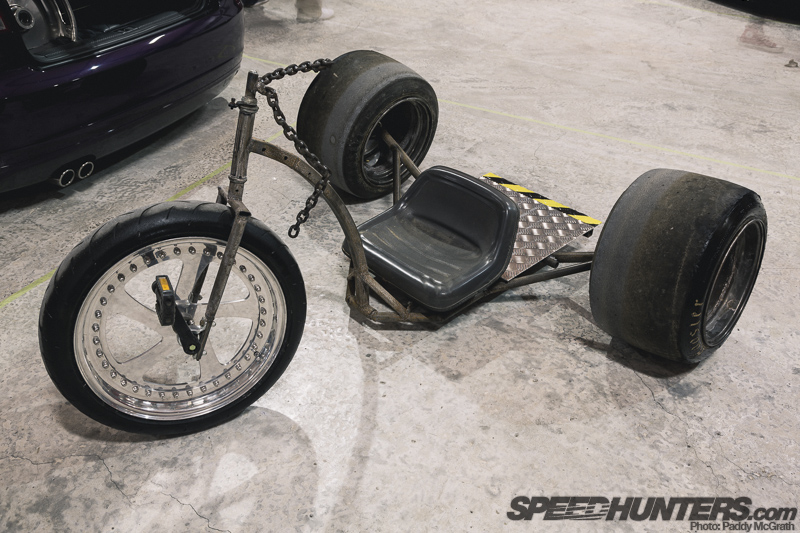 This trike was being happily pedalled around all day. I'd imagine it's quite the workout!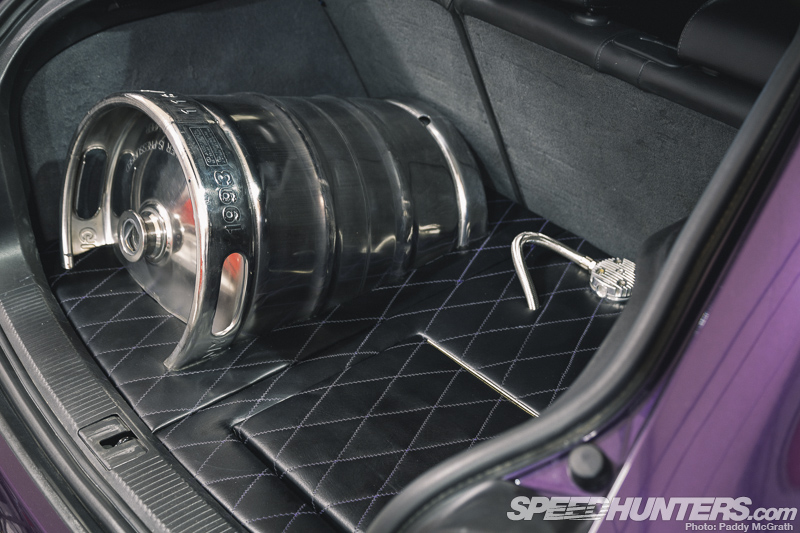 This is certainly a novel method of disguising the tank for your air install.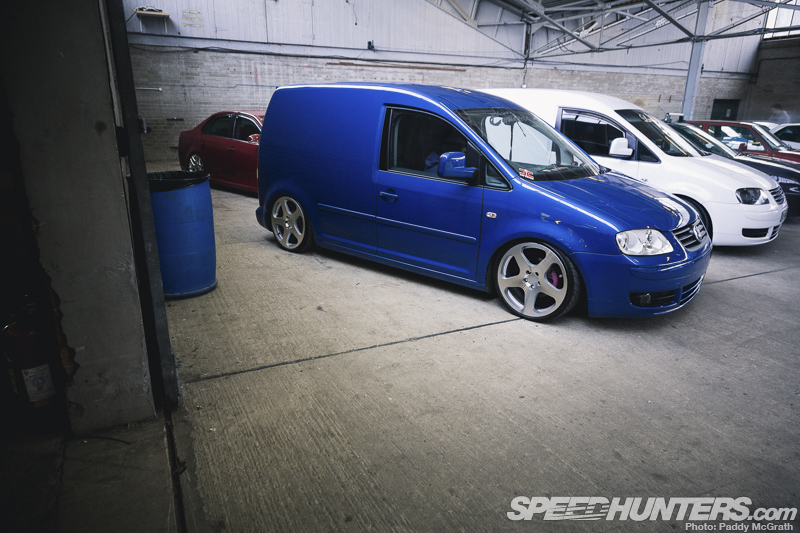 This Caddy 2K was a large source of inspiration for me when I set out on my first Volkswagen ownership journey. I think it has changed hands a couple of times now, but it's good to see that it's still evolving and being well cared for.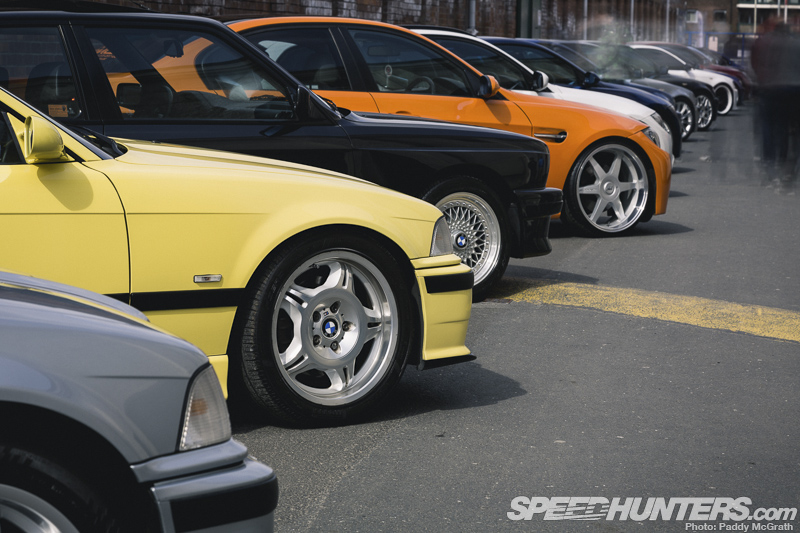 My allegiance has shifted slightly over the last couple of years from Wolfsburg to Munich, but there was even an on-site presence of the other side of German car culture.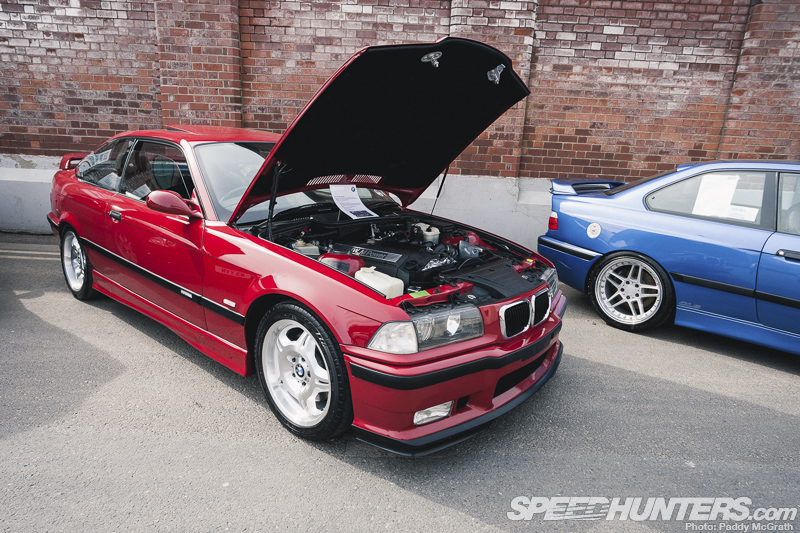 This Imola red E36 M3 Individual was a personal highlight. Clean E36 M3s are starting to become scarce here, and with prices slowly starting to rise again they should make a wise investment.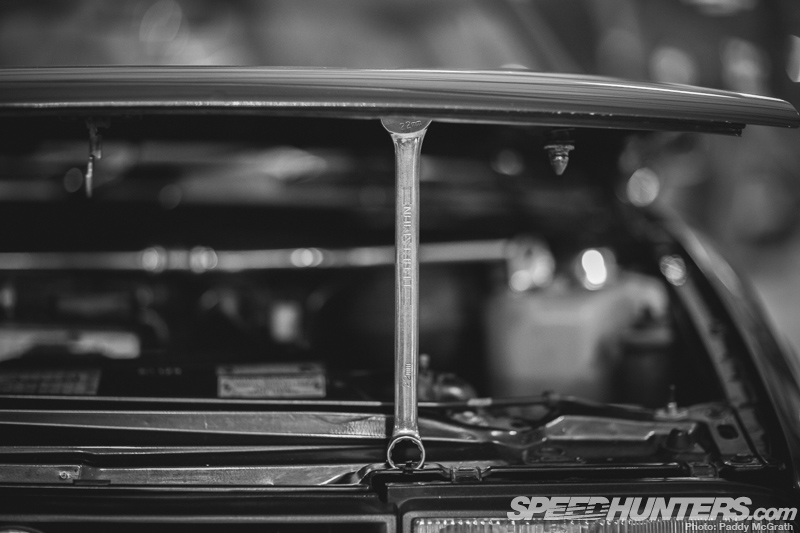 I think we should start a lookout for different things that keep your bonnet open.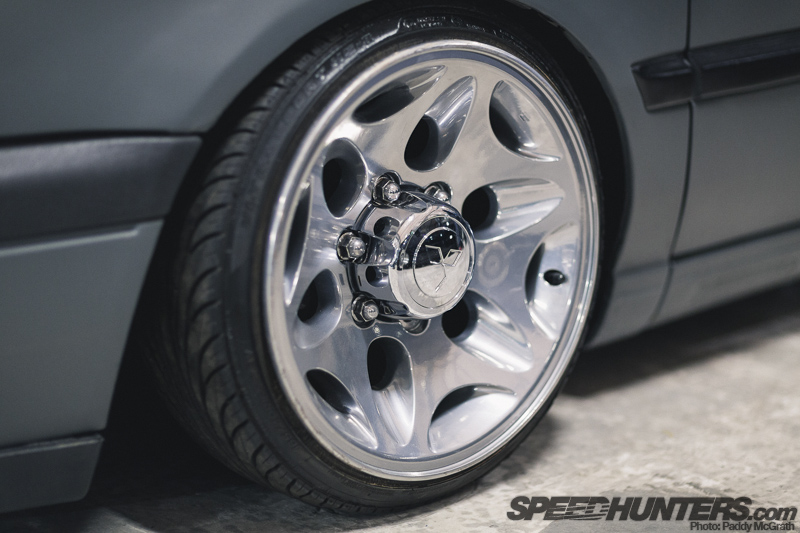 I honestly can't say that I've seen Mitsubishi L200 wheels on a VW before. I just want to know if they've gone the whole hog and converted to six stud or if it just happens that the wheels fit a four stud hub. Intriguing.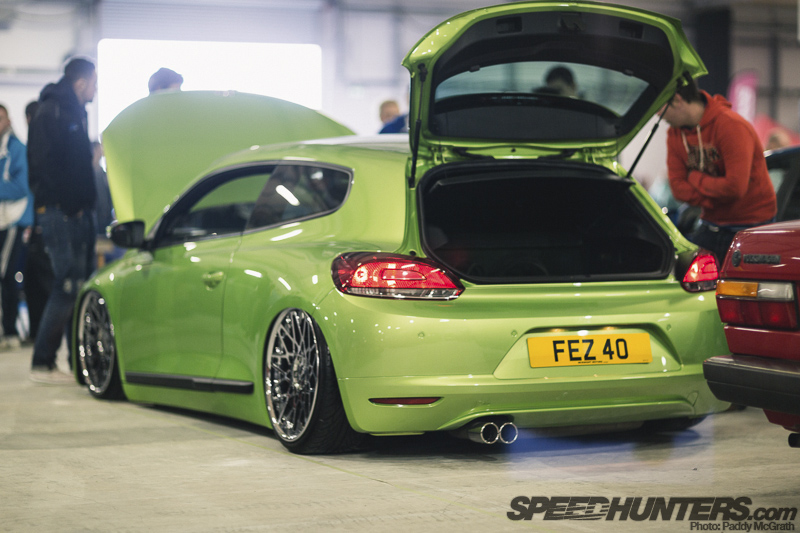 As far as contemporary pairings go, I think the Scirocco/Rotiform coupling may just be one that stands the test of time.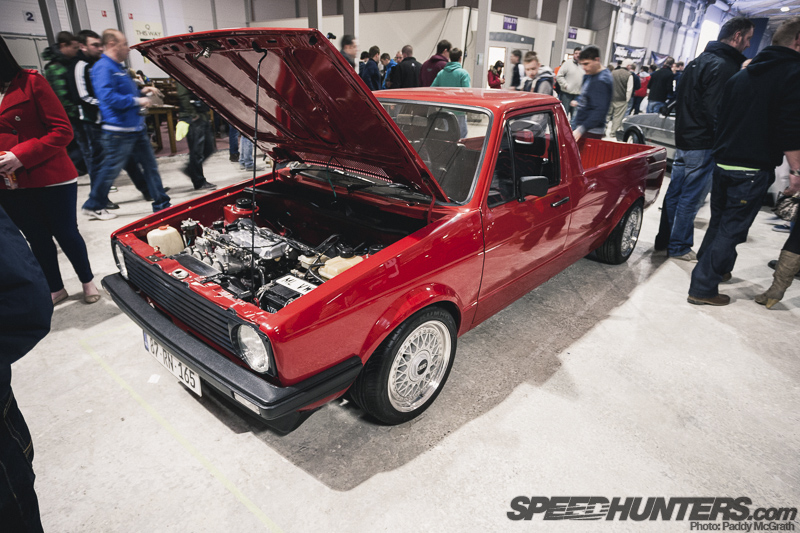 A clean MKI Caddy keeping things simple.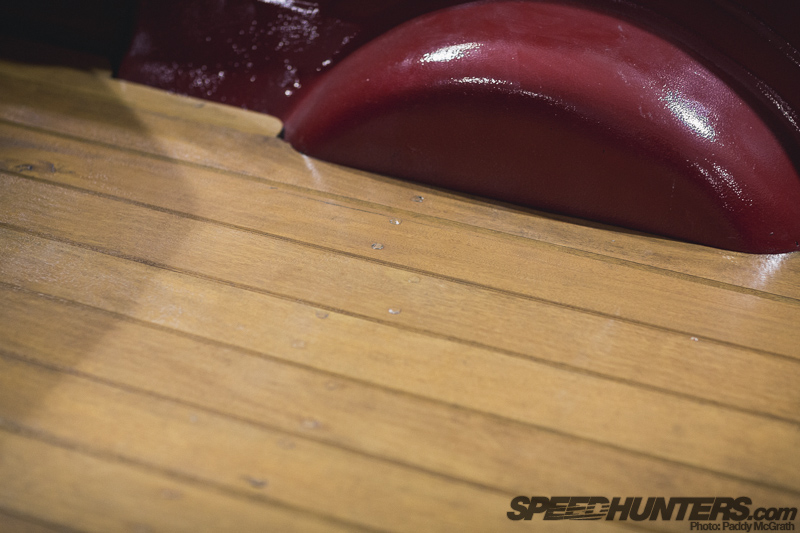 The timber rear deck was a nice touch. It's not a new idea or anything, but it adds to the overall build.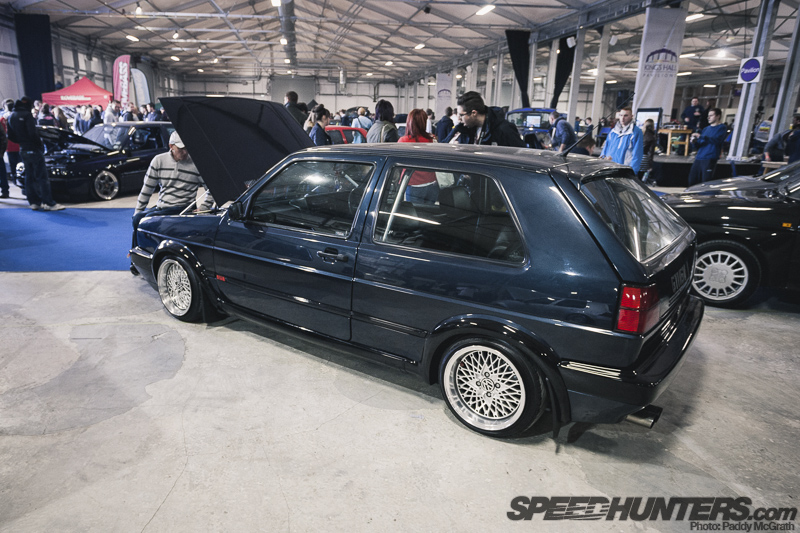 I guess that's what the best of the VAG scene is really about.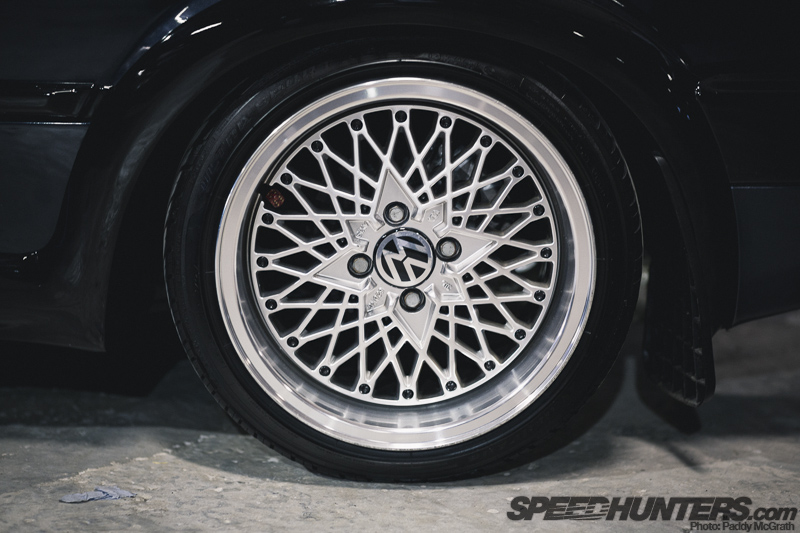 The sum of a vehicle's details to create a complete and balanced build.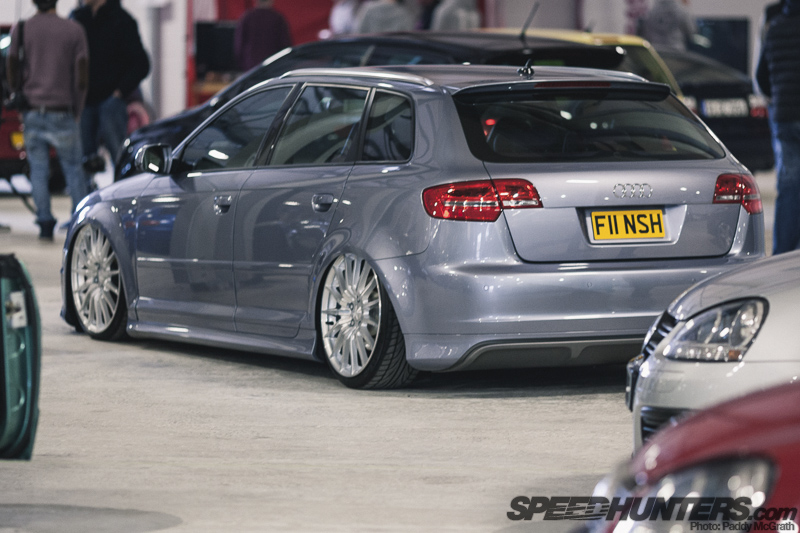 Ensuring that each aspect of the build is accounted for and detailed.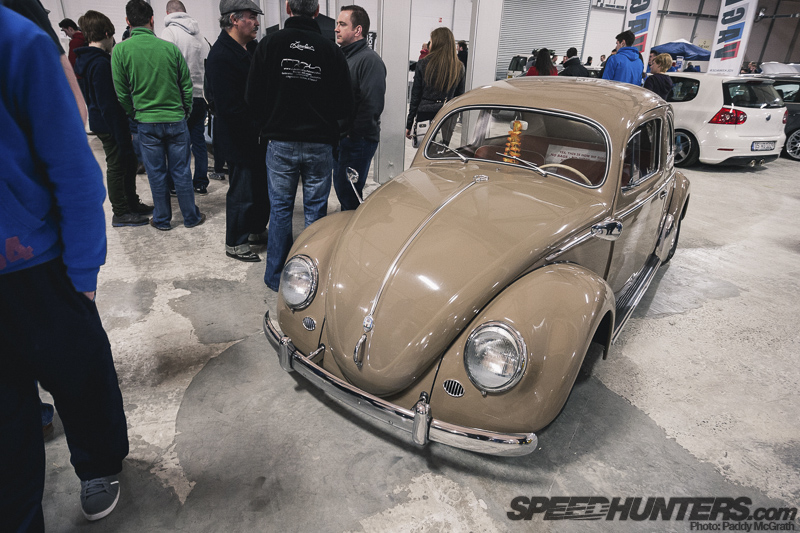 It's not something that just happens by accident: there's just as much work involved in a proper VW build as there is in preparing a performance track build. They're just two different sides of the same coin.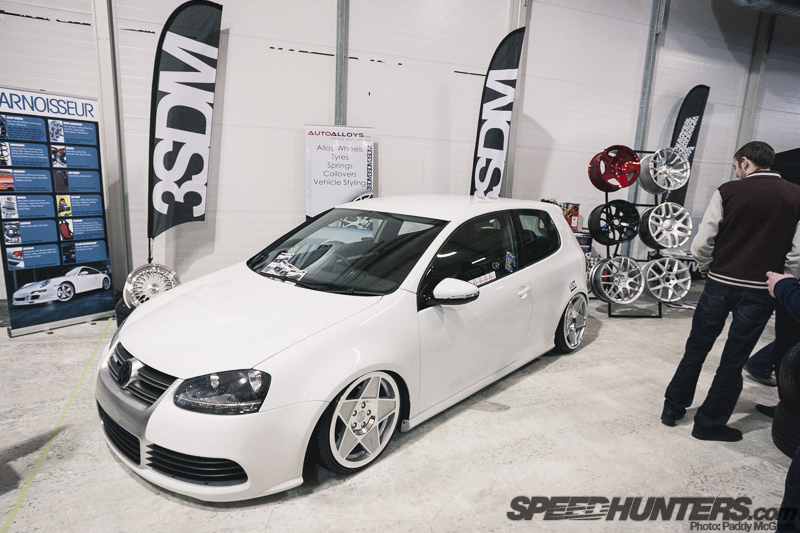 Looking back at Sunday, it would have been too easy to call it a day early on and drive home.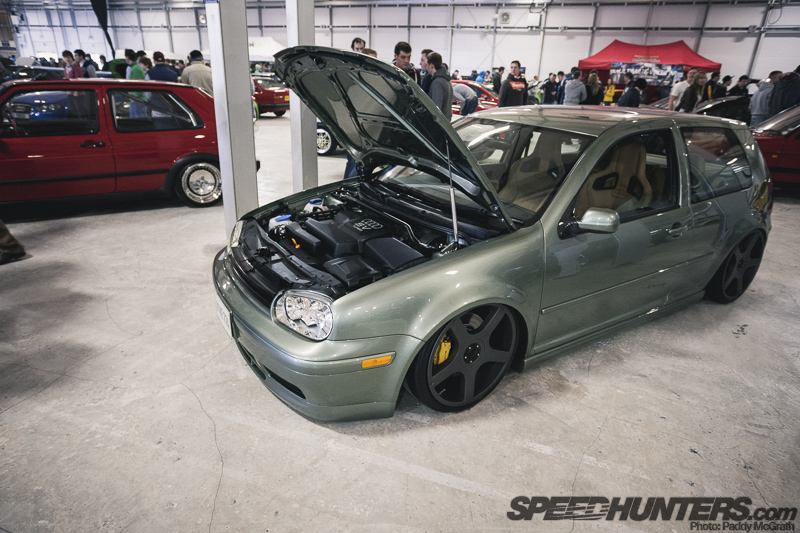 But Dubshed was the sort of show that rewarded curiosity and forced you to take a closer look.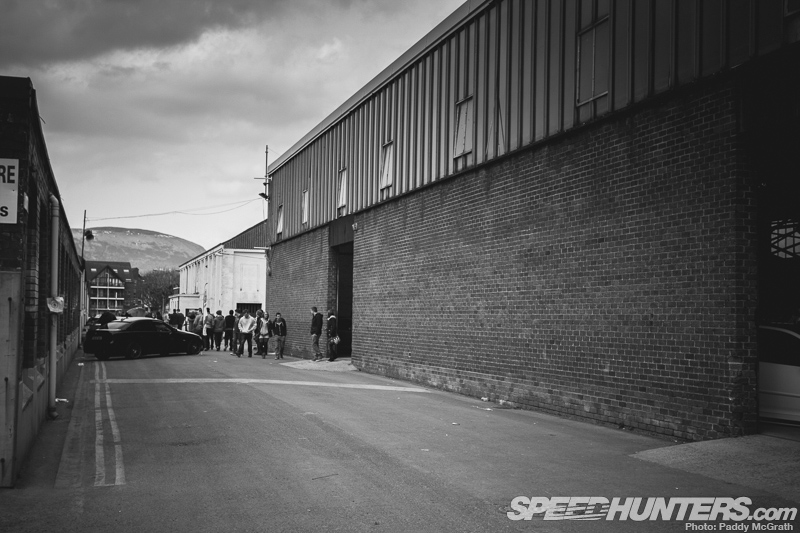 I'll show you some of the best examples in the next post…
paddy@dev.speedhunters.com
Twitter: @PaddyMcGrathSH
Instagram: speedhunters_paddy