Life, the universe and everything automotive: it's what we all live for. Every weekend there are amazing events going on around the world, from the grassroots level to the big festivals. Even at a local level the enormous choice can be a difficult thing to deal with. But what if you widen out to include the must-see events around the world, the annual blockbusters that have achieved legendary status – or are on their way to standing shoulder to shoulder with the greats? What are the races, festivals and shows that need to be on everyone's bucket list?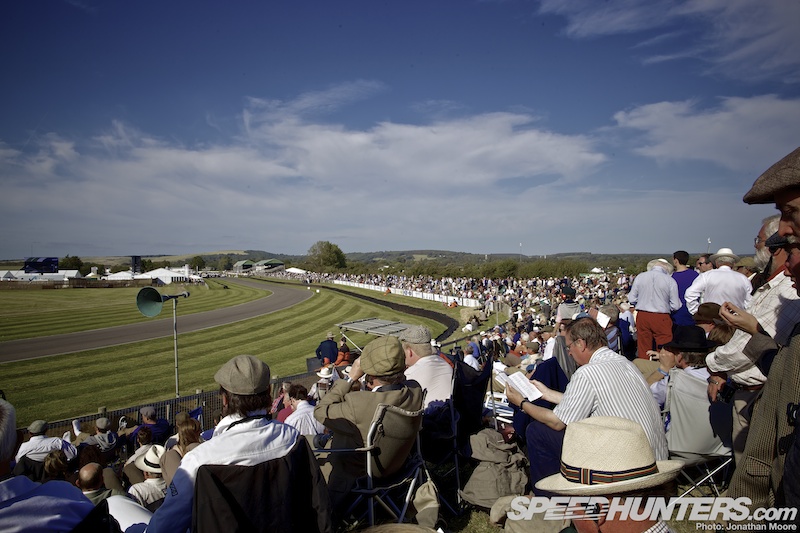 Jonathan, Larry, Dino and Paddy have teamed up for this tag-team grand tour of our favourites, a dream 12 months of eclectic events that would make a hell of a good year even if you started this weekend – and you'd rack up quite some number of air miles in the process! You could be wearing shorts one weekend, waterproofs another, and then even tweed gets a look-in.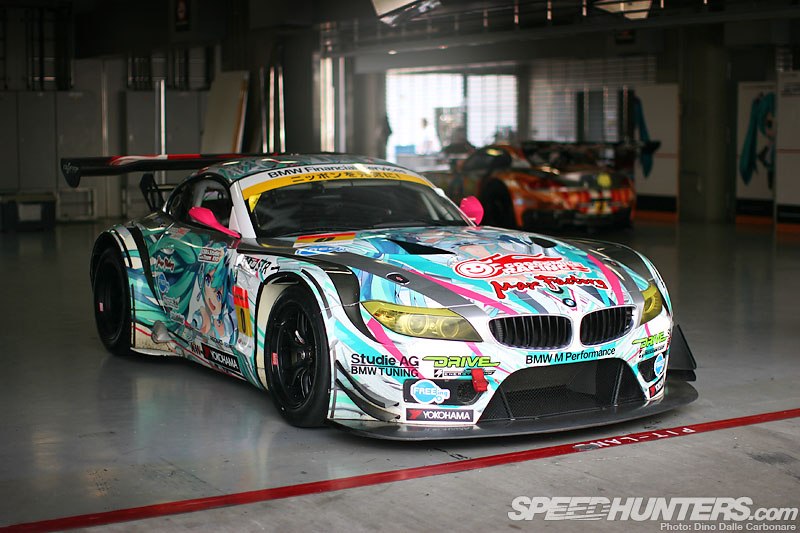 APRIL 28-29
SUPER GT, FUJI 500KM, JAPAN
Dino: Super GT, which evolved from JGTC and previously Group A, is the zenith of Japan's racing scene. Aside from the close racing and the awesome tracks the series hits, it's the cars that make it so attractive. The series runs from April to November but the Fuji 500km event is a particular highlight.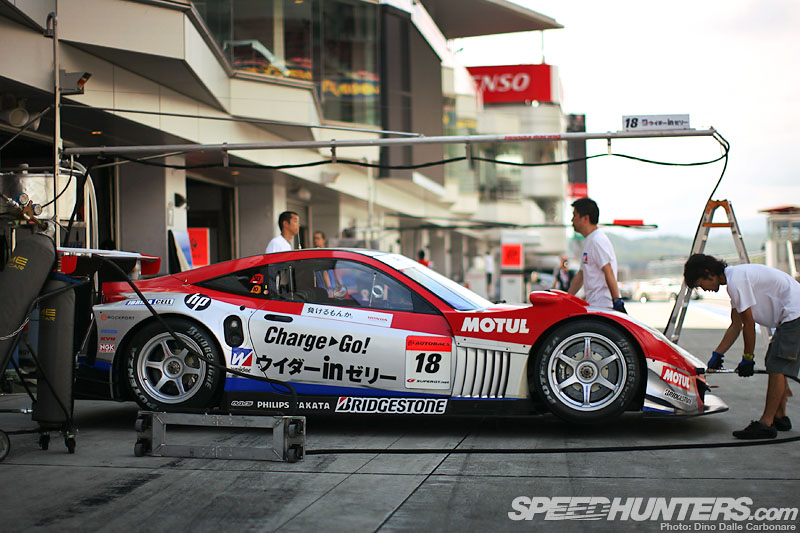 The big-budget, manufacturer-backed GT500 class is where the big battles occur, but with its wide variety of cars GT300 is what many find just as exciting.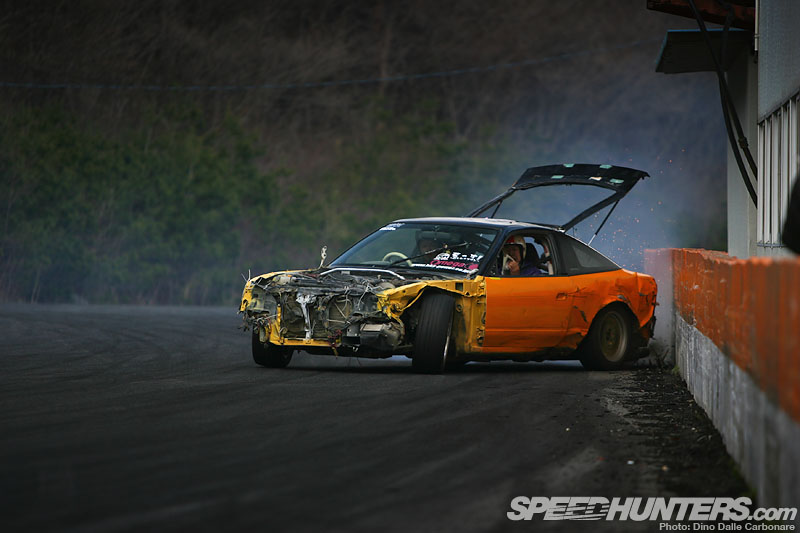 MAY 5-6
SPRING DRIFT MATSURI, FUKUSHIMA PREFECTURE, JAPAN
Dino: Three times a year Ebisu Circuit hosts what is the biggest and wildest drift gathering on earth, the Drift Matsuri. For 32 straight hours all tracks within the Ebisu compound are opened and drifters are allowed to jump from track to track and push their cars to – as well as well beyond – the limits.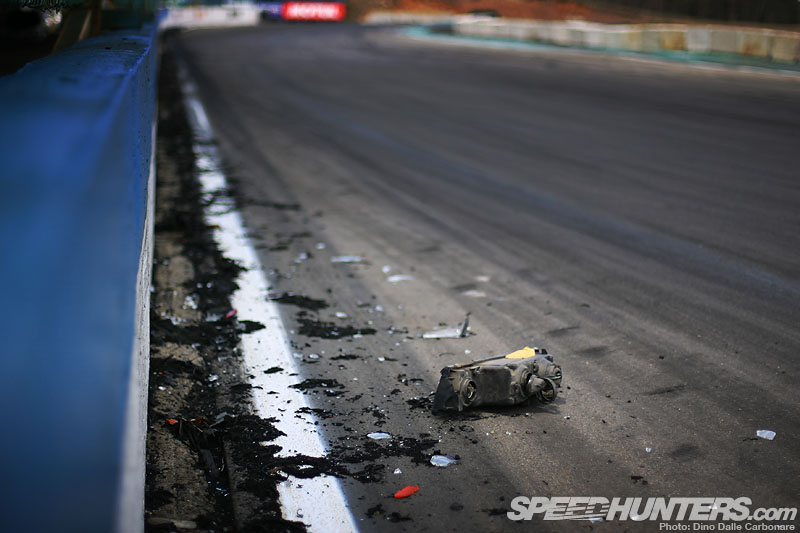 Cheap practice cars, or 'missiles' as people like to call them, are driven hard and often damaged and destroyed in the pursuit of pushing one's driving style further. The result is nothing less than total carnage, and one of the most entertaining weekends out there!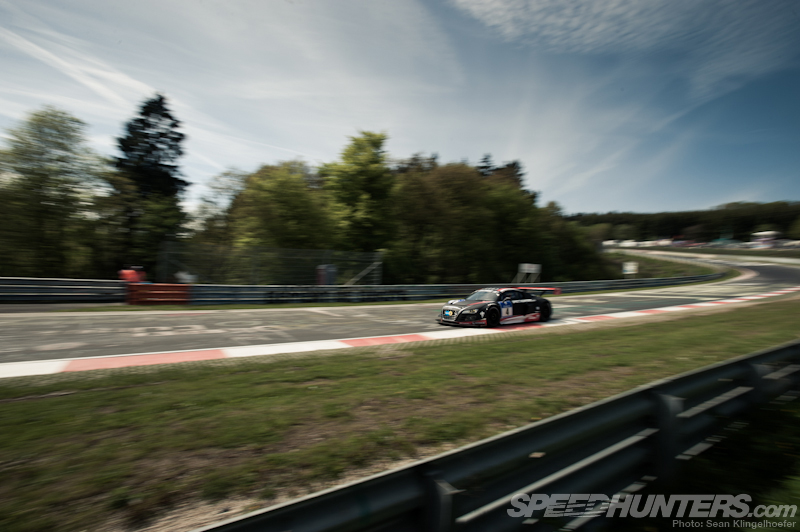 MAY 17-20
NÜRBURGRING 24 HOURS, NÜRBURGRING, GERMANY
Jonathan: That there's still racing allowed on this narrow ribbon of tarmac that winds its way through the Eiffel mountains is surprising enough, but combine that with a grid approaching 200 cars and it seems like utter madness. The Nürburgring 24 Hours had been going on for years without the outside world really paying attention, but in the last decade the race has been elevated to deservedly Olympian status.
Larry: I can't wait to shoot there this year.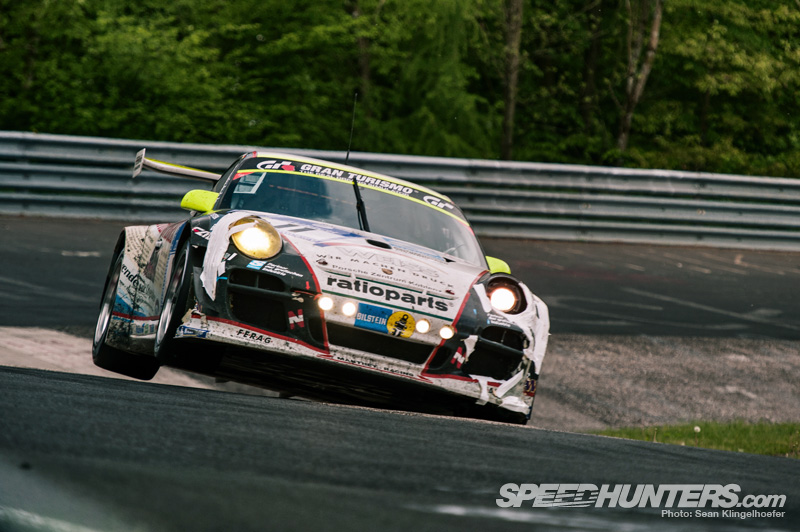 Jonathan: Driving the track on your own is like a boxing match of you against nature; putting top-line GT3 cars full of Le Mans winners onto the same piece of tarmac as diesel BMWs, decades-old automatic saloons and little hatchbacks has to be seen to be believed. Le Mans looks sedate in comparison both on track and off, with the forests full of battalions of fans entrenched into the hillsides all the way around the Nordschleife – but like Le Mans it's one of those races you have to tick off.
Dino: A must for sure. I covered this race way back in 2002 and it's a sensory overload. Shooting at night from the surrounding forests was by far the most memorable experience. Oh and the spots where the faster cars take off!
Paddy: You can't say you've been to the 'Ring until you've got lost in Adenau Forest. It is for me, the greatest race on earth.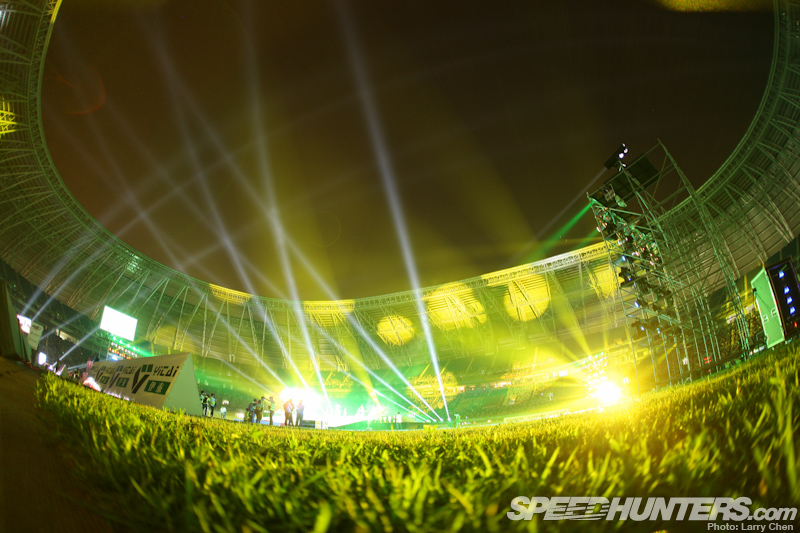 MAY 19
WORLD DRIFT SERIES CHINA, TIANJIN, CHINA
Larry: World Drift Series China is worth checking out for our mainland China readers. It's not just a drift competition; there's a full concert as well between Top 16 and Top 8.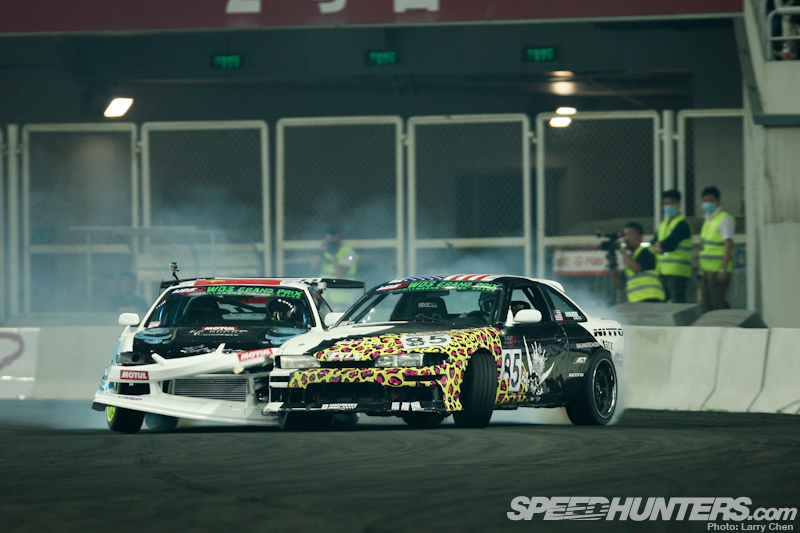 The drifting is top notch as well, with the international team consisting of drivers like Matt Powers, Fredric Aasbø and Vaughn Gittin Jr.
Dino: The crashes always seem to be pretty good at this event too!
Larry: That is pretty much half the fun.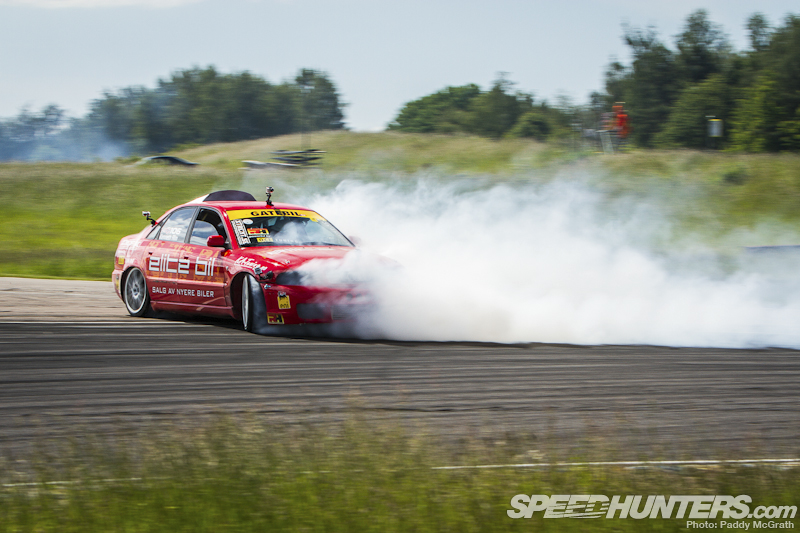 JUNE 14-16
GATEBIL, MANTORP PARK, SWEDEN
Paddy: You would be forgiven for thinking that Gatebil at Mantorp was some sort of toned-down version of the Rudskogen main event. I know that's what I thought before last year's event. As it turned out, it's just as insane.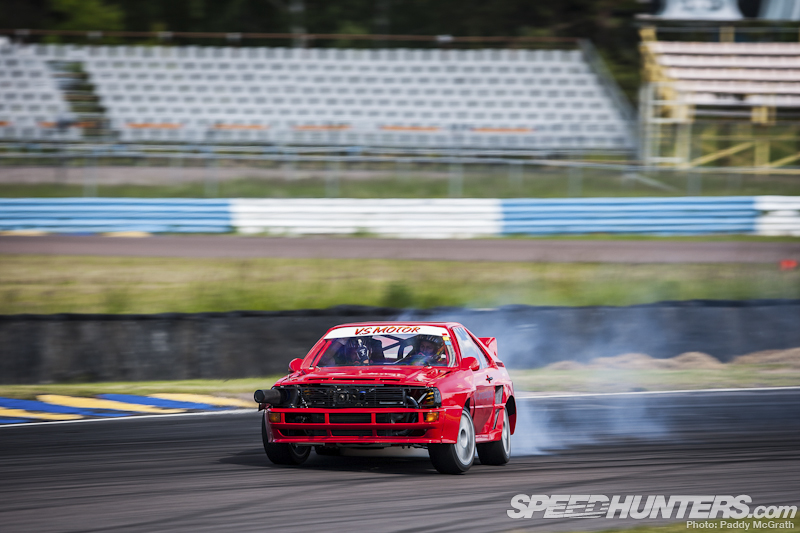 The first corner has an entry speed of around 160km/h, which is taken in the true Gatebil style of sideways and/or backwards. Even if it's not what you intended to do. Speedhunters' very own drift tag team of Fredric and Mad Mike will be there to tackle this section in June, and a contingent of the team will be there to bear witness. It's going to be epic.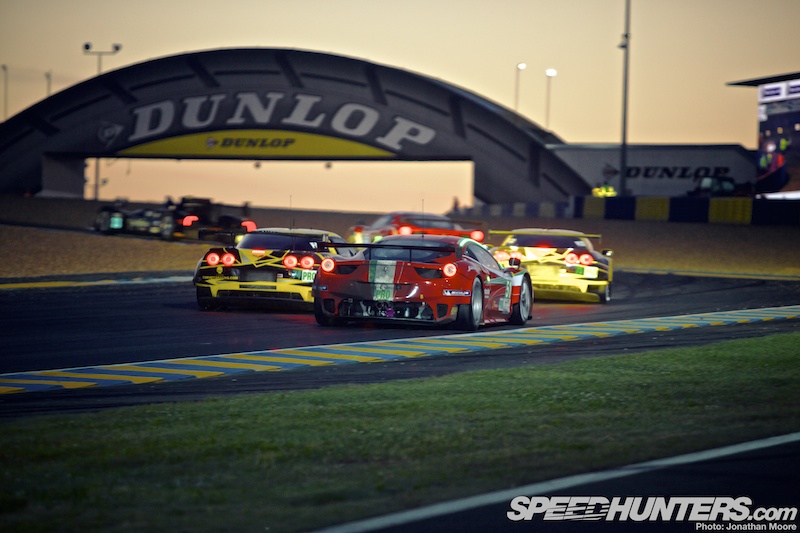 JUNE 22-23
24 HEURES DU MANS, LE MANS, FRANCE
Jonathan: What can you say about the biggest endurance race of the year? Since 1923, hordes of people have been descending on this town in Western France to see the fastest cutting edge racers battle each other and time itself. Like the 'Ring and Sebring, it's as much a party for the fans as a race, with the social element a key part of the week. It's virtually a rite of passage for any petrolhead.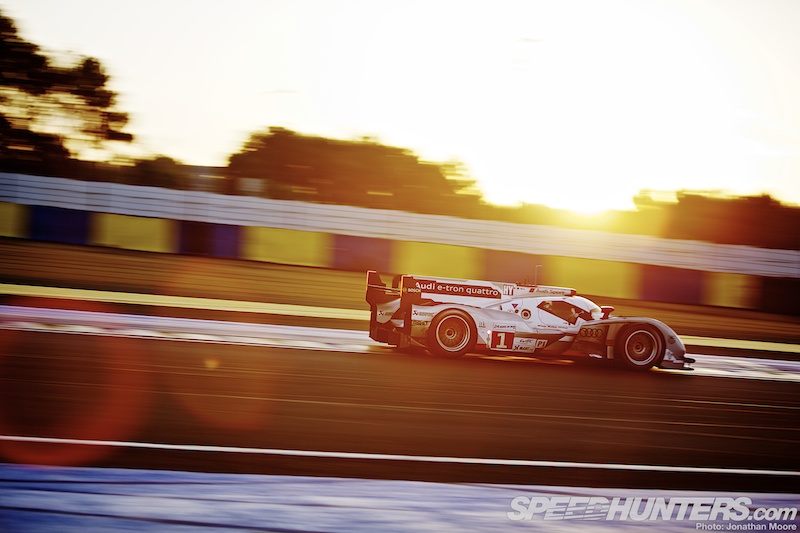 Jonathan: Watching the battle-damaged survivors at dawn is still one of the most thrilling things you'll ever see – even if it's through bloodshot eyes…
Larry: This is still on my bucket list.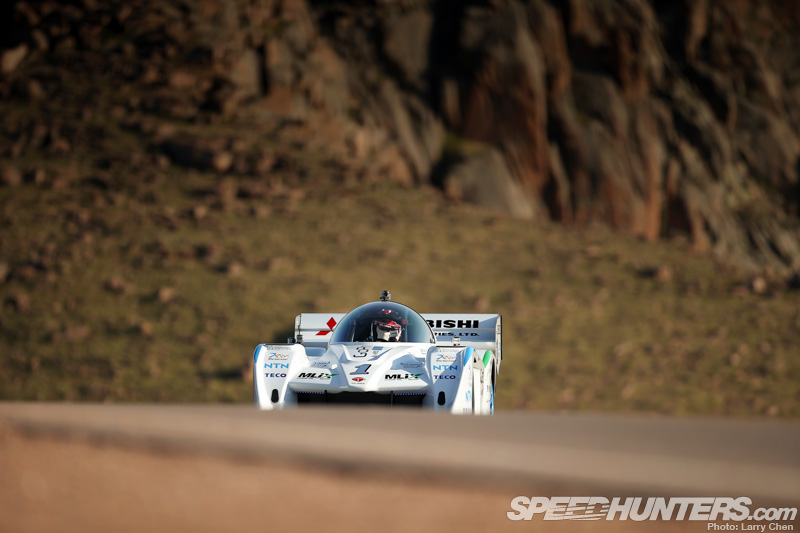 JUNE 25-30
PIKES PEAK INTERNATIONAL HILL CLIMB, COLORADO, USA
Larry: Pikes Peak has largely the same feeling as Bonneville's Speed Week. It is very spectator friendly; just be careful not to stand in an impact zone. Now that the entire course is paved, you will see cars up there that have never raced on Pikes Peak before.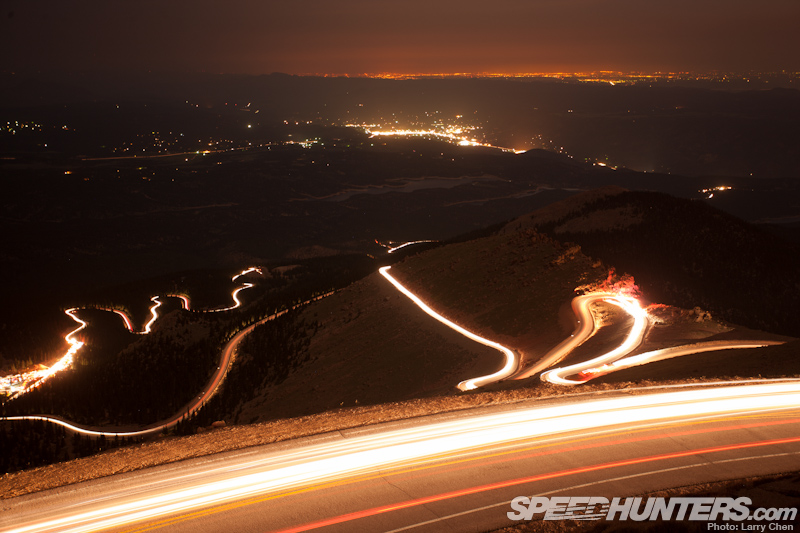 There's really nothing like watching racing at 14,000 feet. Just make sure you drink lots of water as it's very easy to get a major headache from altitude sickness.
Dino: If you are into cars, shooting cars, or anything to do with cars this is one of those events that should be on everyone's calendar. It's still on mine; maybe one day!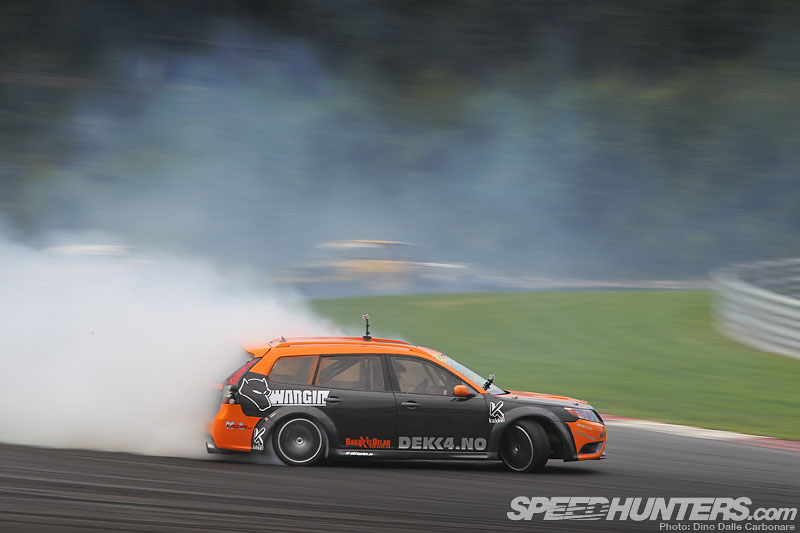 JULY 12-14
GATEBIL, RUDSKOGEN, NORWAY
Dino: Gatebil. What can you possibly say about this event to make it more appealing? This is where craziness meets even more craziness, from the cars and the driving, to the relaxed festival-like atmosphere.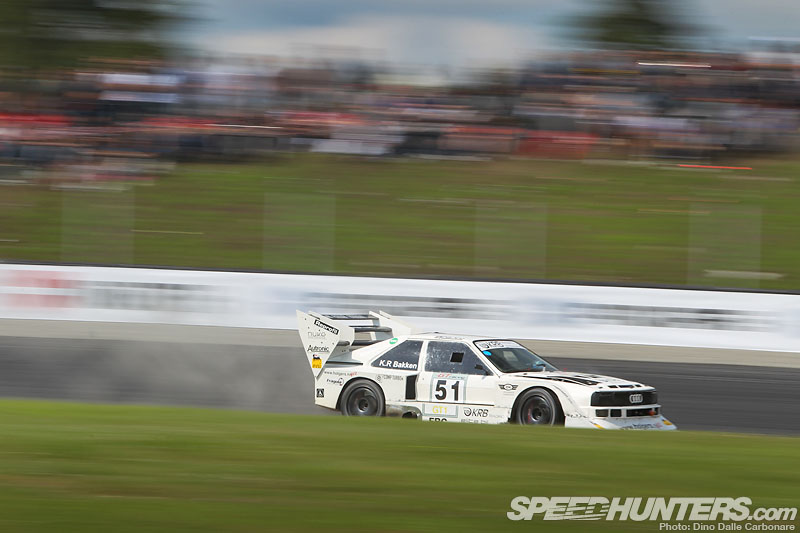 And adding to the action are the cars themselves of course; literally a goldmine of potential feature-worthy cars, all built in an impossibly Scandinavian way.
Paddy: All the words, photographs and videos in the world will never be enough to do the Gatebil main event justice. Nothing will ever be the same for you after you've visited either. Throw in the Speedhunters European Drift Tour into the mix and you have the ultimate recipe for awesomeness.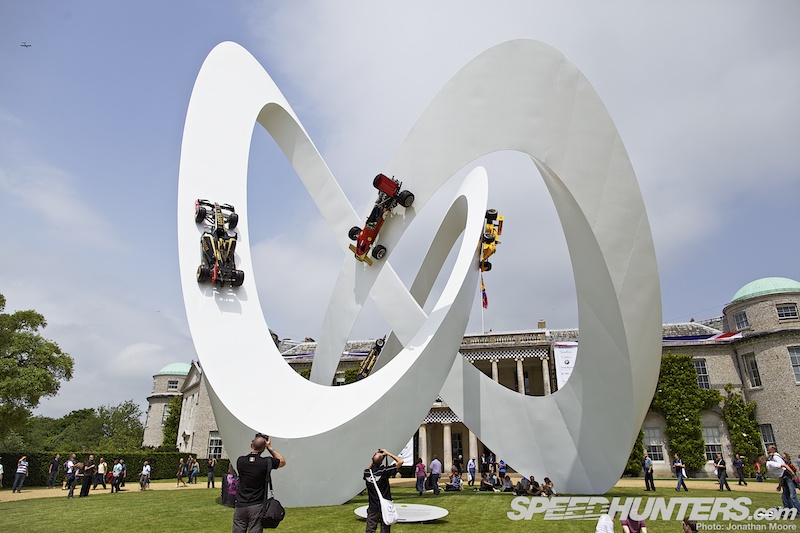 JULY 11-14
GOODWOOD FESTIVAL OF SPEED, CHICHESTER, UK
Jonathan: It's a motor show. A hill climb. A museum. A rally stage. A concours d'elegance. It's got the latest Formula 1 cars next to '60s NASCAR muscle cars, classic Group B rally cars and exotic hypercars. The Festival Of Speed is simply a mecca for car fans. Every year it gets bigger and bigger, but always delivers on quality. A central theme is always chosen as a centrepiece – Lotus Racing, Alfa Romeo, the E-Type and so on – but the Festival is all about eclecticism.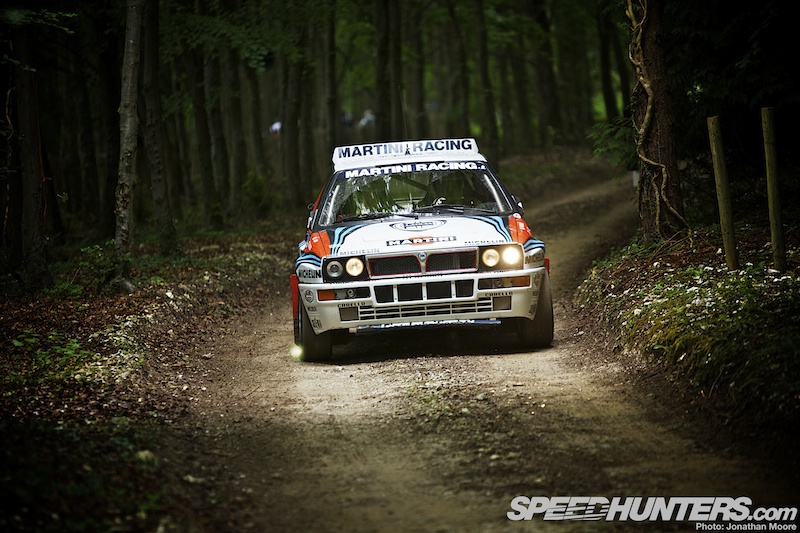 Nowhere is that clearer than at the top of the hill and the rally stage, which is where the hardy fans who have made the trek are rewarded with the mud-in-face nirvana of classic rallycars howling around under the trees. Every day should be the Festival Of Speed.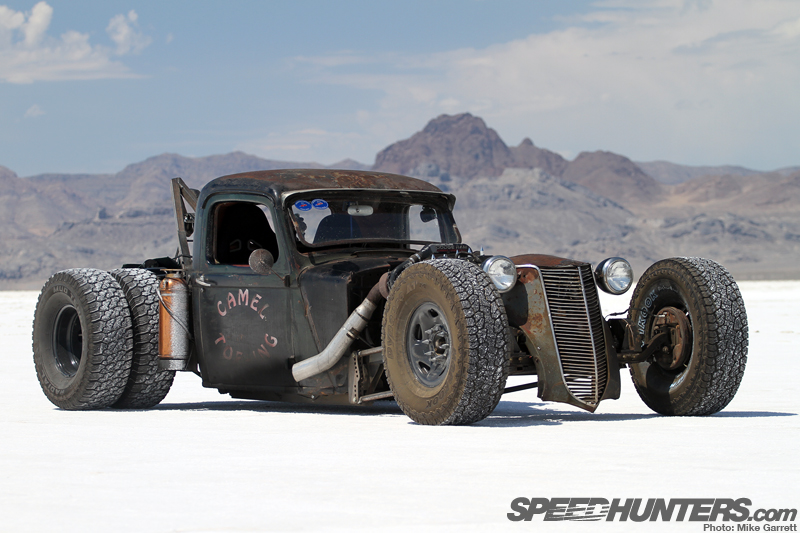 AUGUST 10-16
BONNEVILLE SPEED WEEK, UTAH, USA
Larry: Bonneville Speed Week is an event every motorhead needs to check out at least once in their lifetime. You really feel like you are on a different planet. The best part is that spectators have so much access.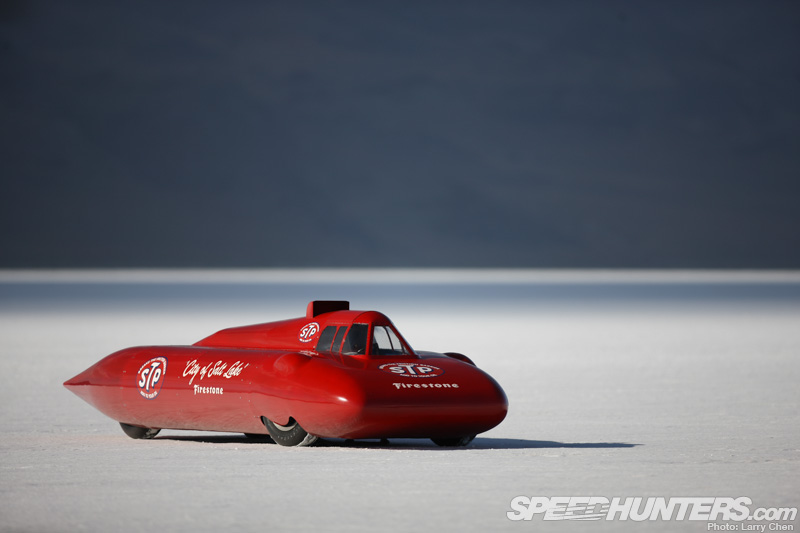 Cars like this one are just parked across the salt waiting to be bathed in amazing light. Although you guys need to act soon, as the salt may disappear eventually.
Dino: Larry didn't you manage to get stuck in a rental car out there once?
Larry: I seem to manage to get stuck wherever I go.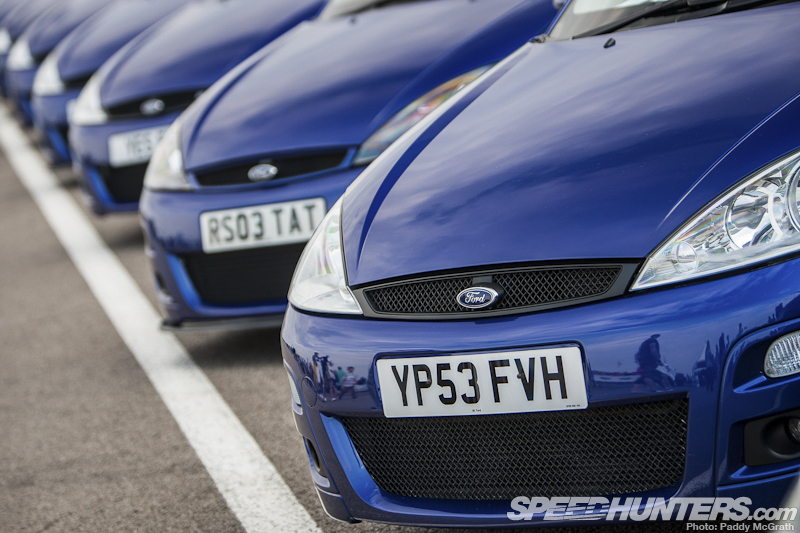 AUGUST 11
FORD FAIR, SILVERSTONE, UK
Paddy: Ford Fair does not come down to whether you like Fords or not. It comes down to whether you like cars or not. The UK Ford scene is unlike any other scene I've experienced, in that it contains so many sub-cultures within the overall scene.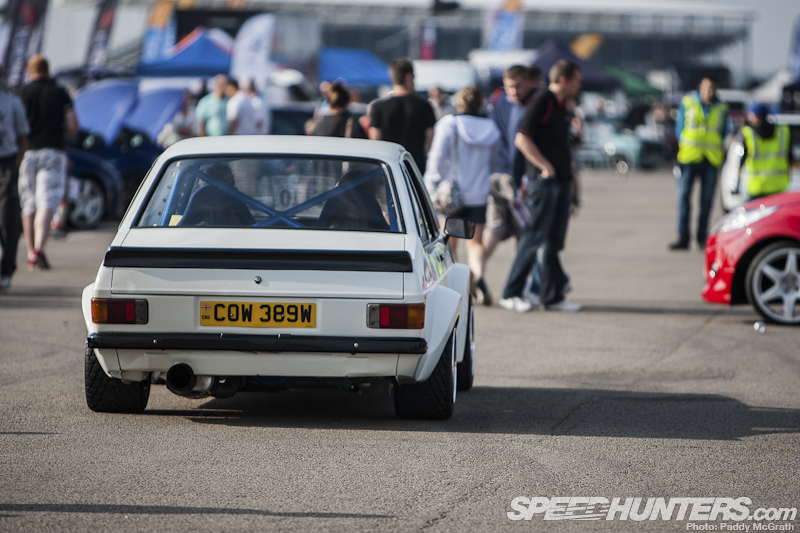 Although primarily performance orientated, Ford Fair contains flavours of classics, concours, stance, drift, rally, track, race and plenty of others too. Whatever scene you're into, it's always an eye-opener.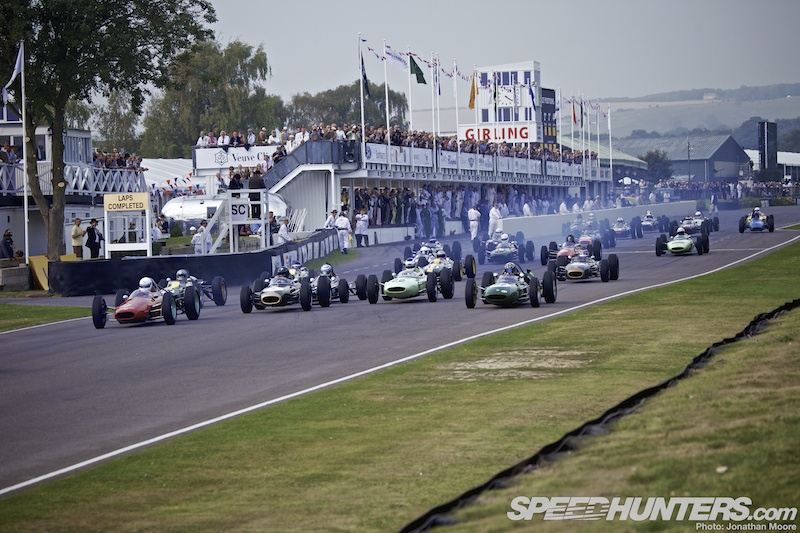 SEPTEMBER 13-15
GOODWOOD REVIVAL, CHICHESTER, UK
Jonathan: Combining old school charm and the most sideways of classic racers, the Goodwood Revival is a great excuse to dress up for the day and soak up the retro atmosphere that runs deep through the event. The Revival might take you back in time, but the competition on track is as hard as anything contemporary.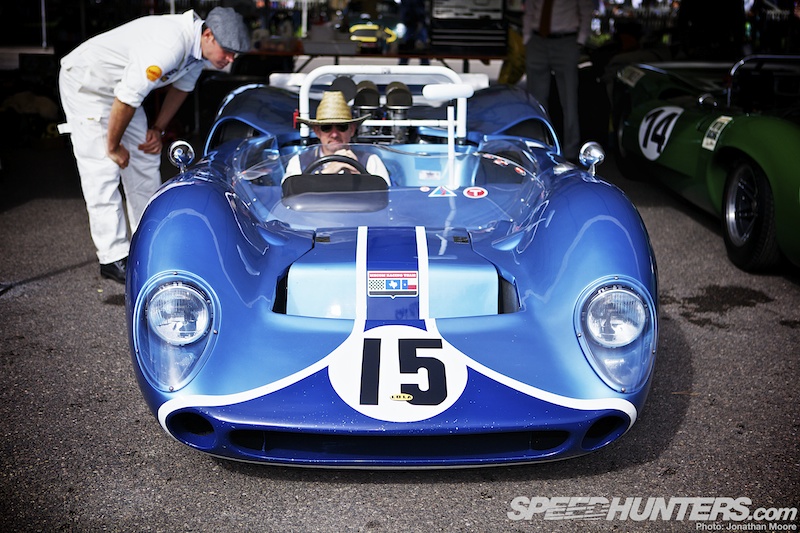 Current top-line competitors rub shoulders with legends: F1 and Le Mans drivers from across the decades all flock to Goodwood for its chilled approach, utterly stunning racing (despite the priceless cars that take part) and overwhelming amount of off-track entertainment. Three days is never enough.
Dino: I would love to cover this event just to shoot the people and their outfits.
Paddy: Make sure to bring your finest period-correct suit!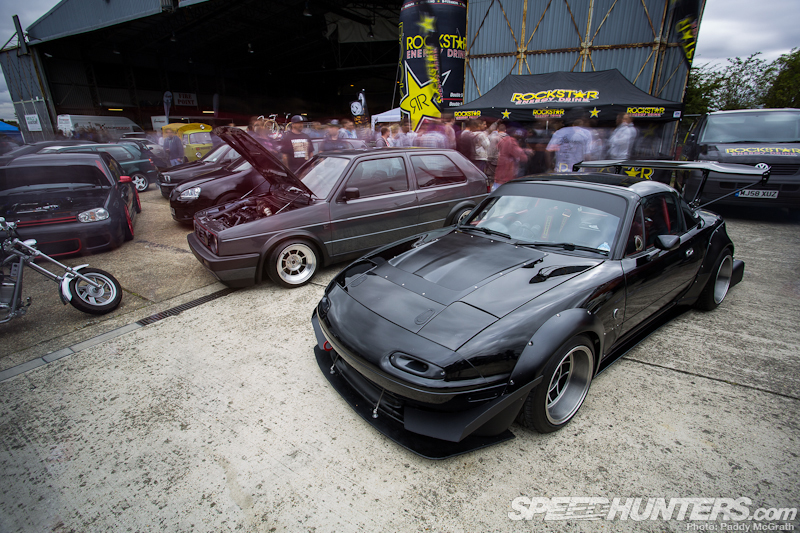 September 15
PLAYERS SHOW, ESSEX, UK
Paddy: Players has evolved so quickly, that it's becoming more and more difficult to describe just exactly what it is. It's not just another VW show – as it's open to all marques – but more a gathering of automotive awesome.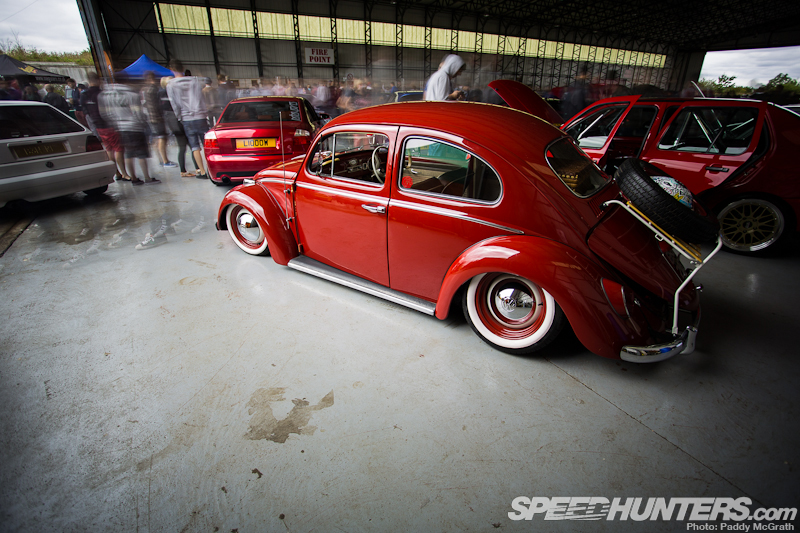 I know a lot of people don't have time for the show car and stance lifestyle, but one visit to Players and I promise you'll understand why it's so popular.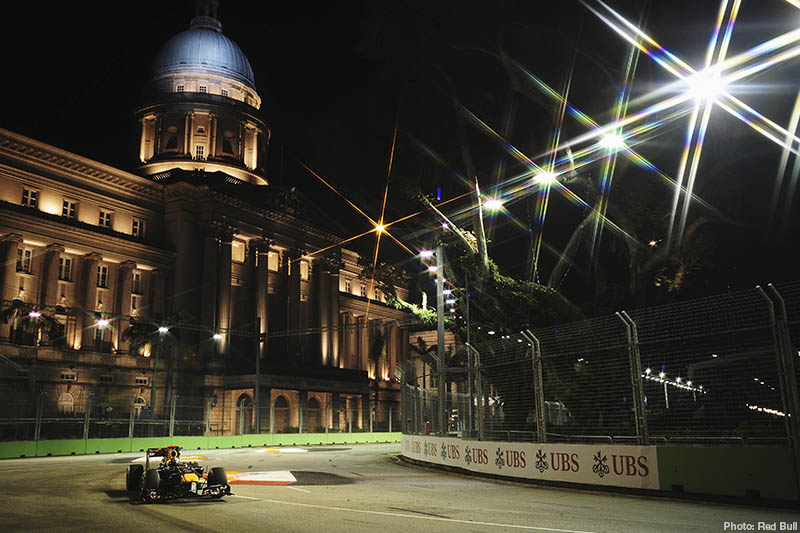 SEPTEMBER 20-22
FORMULA 1 SINGAPORE GRAND PRIX
Jonathan: The pinnacle of open wheel racing is completely different in the flesh to how it is on television: the speed and noise will smash your senses. The only problem with F1 is access: often you only get to see a small section of track, so a space near a screen and some kind of live timing is a must. The emerging territories that F1 is expanding into often give better opportunities to spectate, with their less-packed grandstands.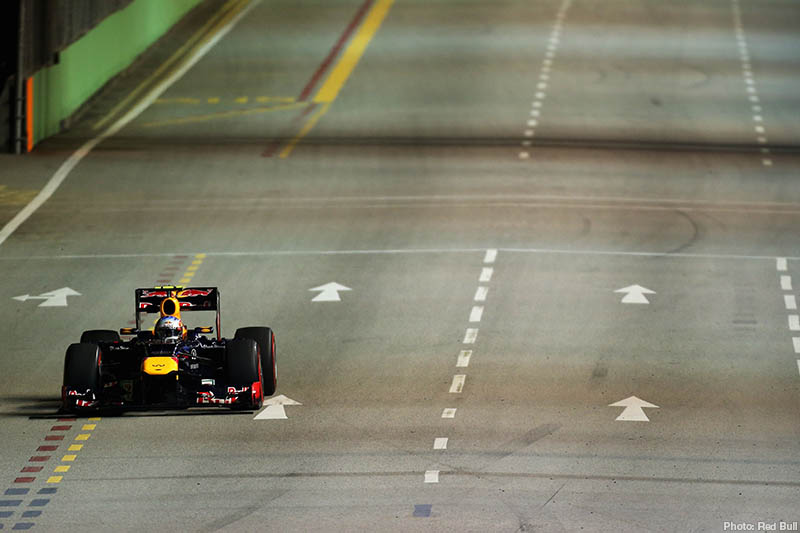 Watching any F1 race is an experience, but for a real kick you should check out a night race: Singapore would be the highlight, but there's also the Abu Dhabi race at Yas Marina that runs into darkness. Sparks and speed.
Dino: I hope I can get myself to Suzuka for this year's F1 race, I've been putting it off for far too long.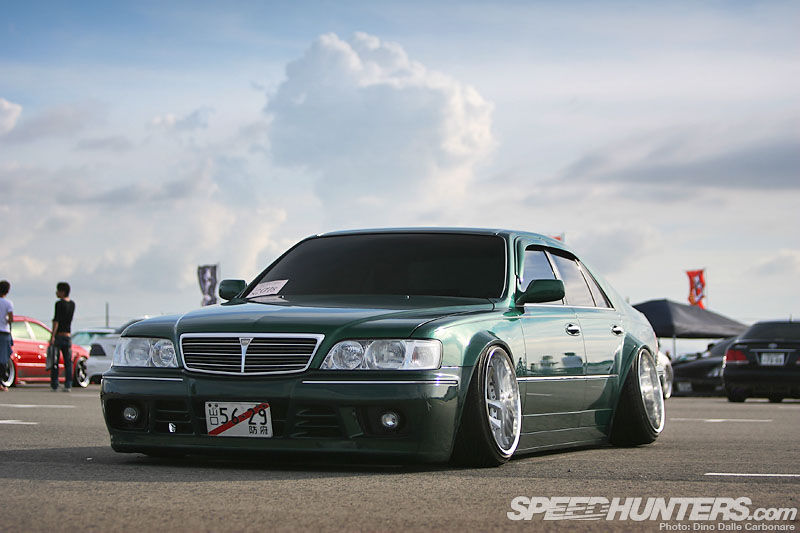 SEPTEMBER TBA
KING OF SEDAN, OSAKA, JAPAN
Dino: VIP is such an integral part of Japan's car culture that exposure to its unique way of doing things is an absolute must. If I had to pick one event it would be the King of Sedan that really stands out the most, held right in the heart of the city from where the actual style originated from: Osaka.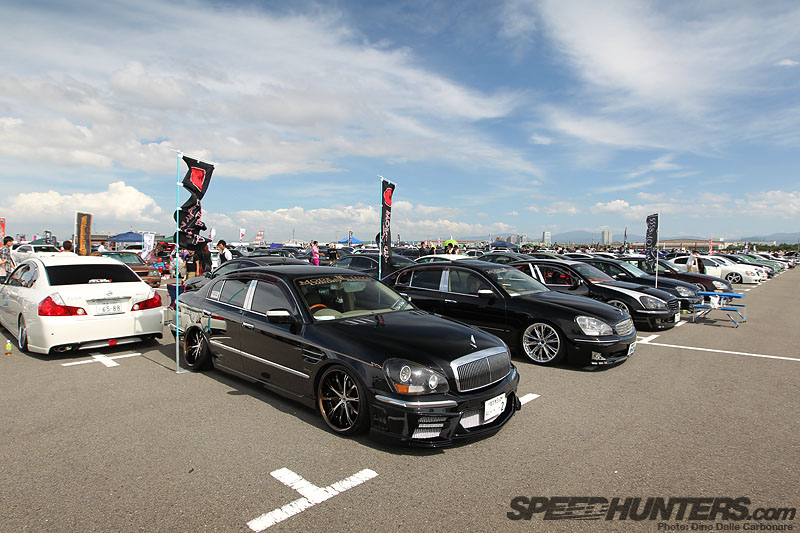 Your mind will be blown seeing what these guys do with their big and expensive sedans, and even more so the sheer variety and differing schools of thought within the movement.
Paddy: This is definitely an event that's going to challenge your ideas and beliefs. I'd love to make it along some day.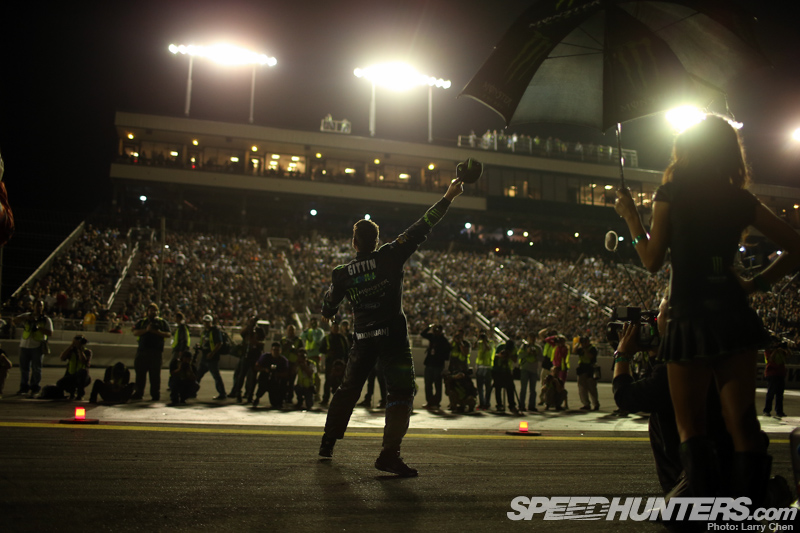 OCTOBER 11-12
FORMULA DRIFT IRWINDALE, CALIFORNIA, USA
Larry: The world's best drift event is most definitely Formula Drift Irwindale. Luckily I live just a few miles away, and last year I had 12 people stay over at my house from all over the world to check out this awesome event.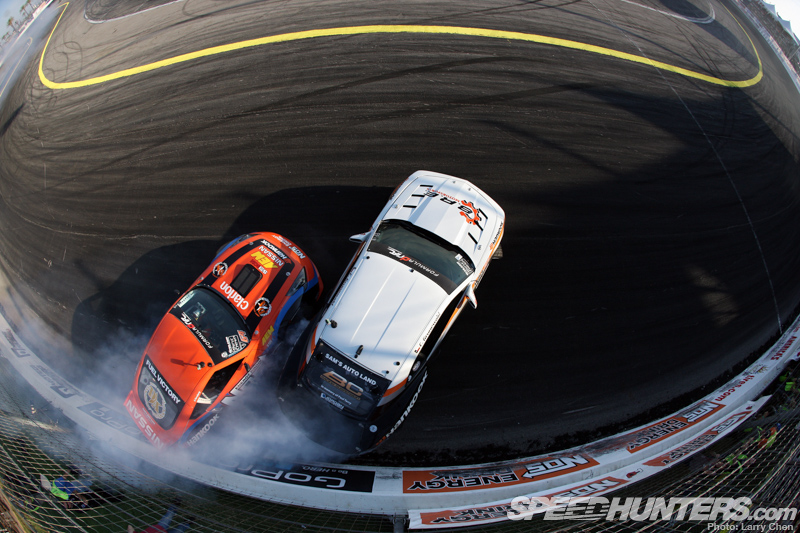 It's been a crazy sell-out crowd for the past few years and I have a feeling that this year will be the best Formula Drift finals ever. These guys hang it all out on the track, as they practically have nothing to lose.
Dino: I have always wished D1 put on something like this on the streets of Tokyo or Yokohama!
Paddy: I've become a little bit jaded with drifting over the last couple of years, but I want to experience Irwindale just once to see if it can re-ignite my passion for the sport that got me to where I am today.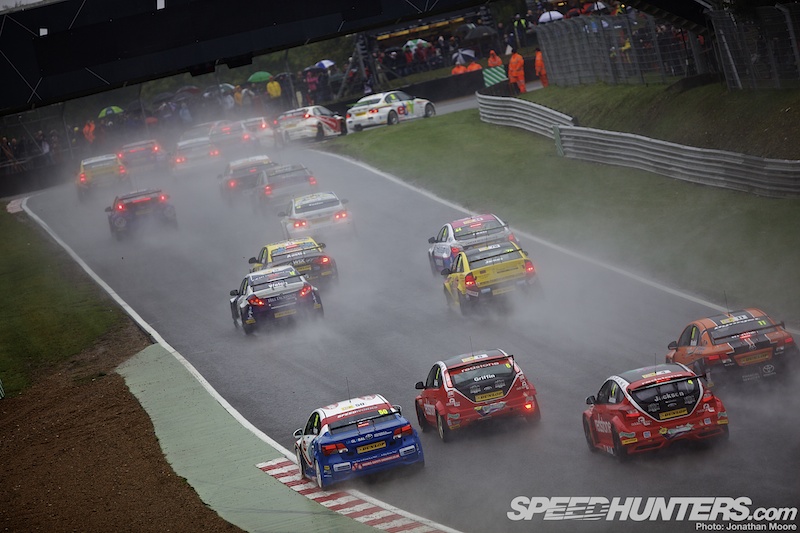 OCTOBER 12-13
BRITISH TOURING CAR CHAMPIONSHIP, BRANDS HATCH, UK
Jonathan: For packed touring car grids of the highest quality and lowest morals, look no further than the BTCC. The British series has always been one of the stronger national championships, and it easily outweighs the current WTCC in terms of strength in depth. Privateers are not only encouraged but actually helped to build their own cars to take on the manufacturer muscle, which they have done in numbers – and won.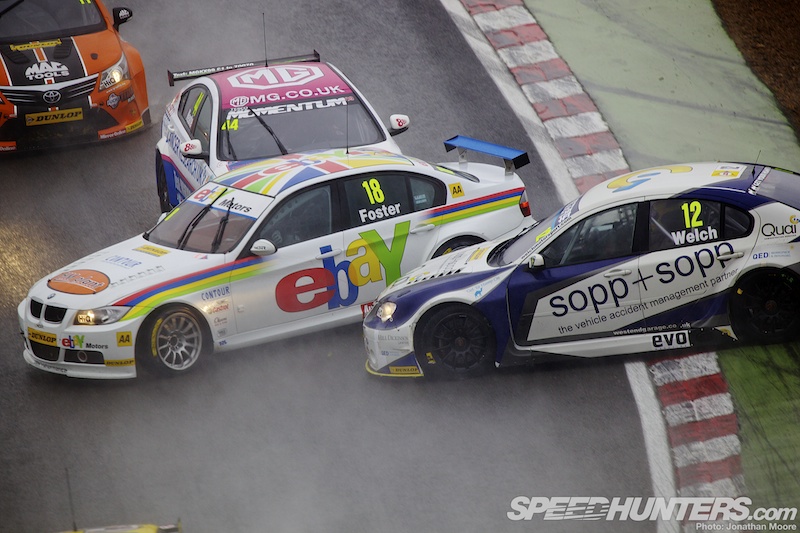 Behaviour on track can be… boisterous. It's door to door all the way, and with a fantastic grid of different cars, pantomime villains and up and coming youngsters, the BTCC is riding another crest at the moment. Throw in some typical British weather, and things get messy even quicker! You never leave a BTCC race thinking you haven't been entertained, and Brands Hatch is the perfect venue to experience it.
Dino: BTCC turns motorsport into a full on contact sport. How can you not love it!
Larry: This is what I call racing.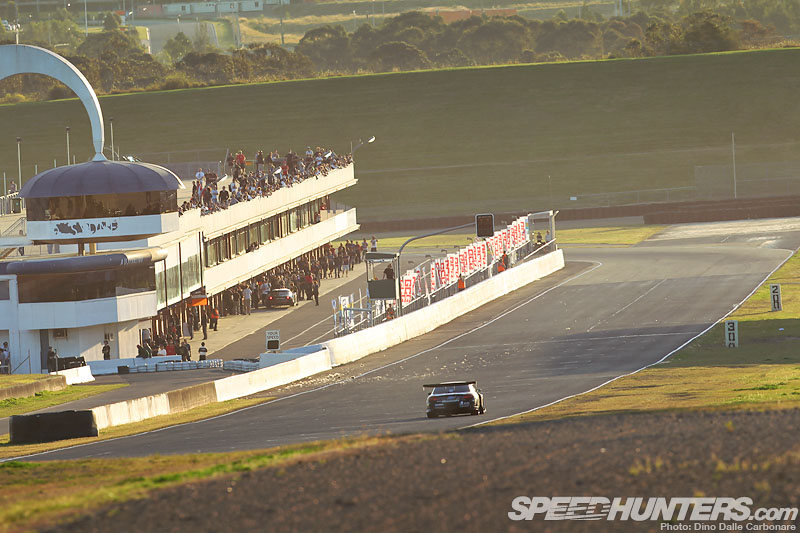 OCTOBER 18-19
WORLD TIME ATTACK CHALLENGE, EASTERN CREEK, AUSTRALIA
Dino: Time Attack is a great and extremely competitive form of motorpsort that originated in Japan, but it's actually in Australia where you need to head to if you want to see the best of the best compete. The World Time Attack Challenge at Eastern Creek brings the best cars from Japan, Australia and the USA…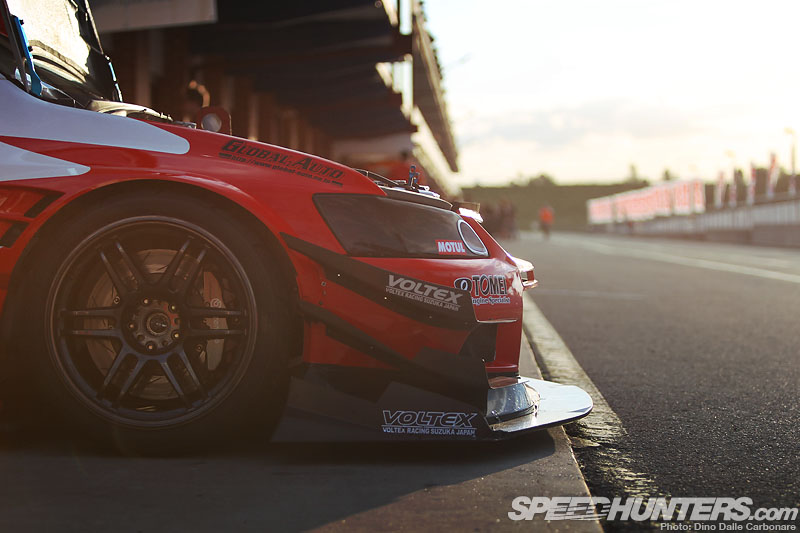 … all in one place and lets them fight it out against each other. It's as much a show of outright driving skill as it is about power, aerodynamics and overall car set-up. What else could you want!?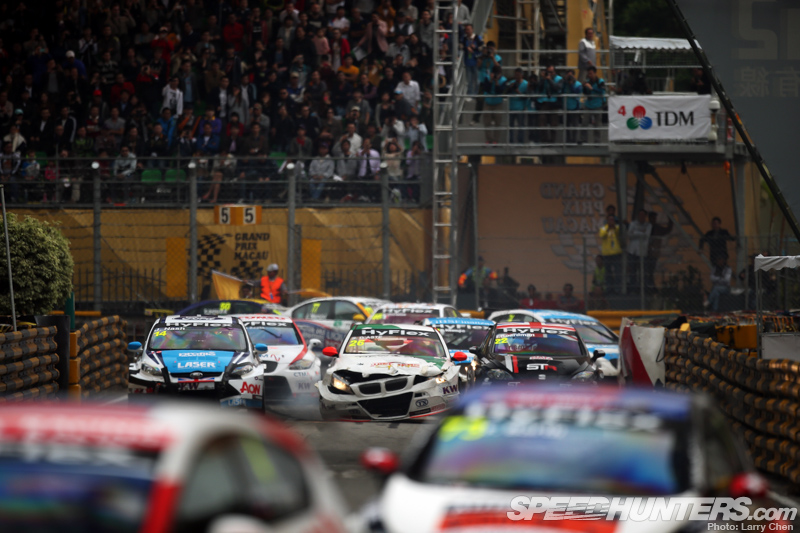 NOVEMBER 14-17
MACAU GRAND PRIX, MACAU
Larry: My favorite street race is the Macau Grand Prix. It is also one of the most dangerous races in the world; last year there were two fatalities.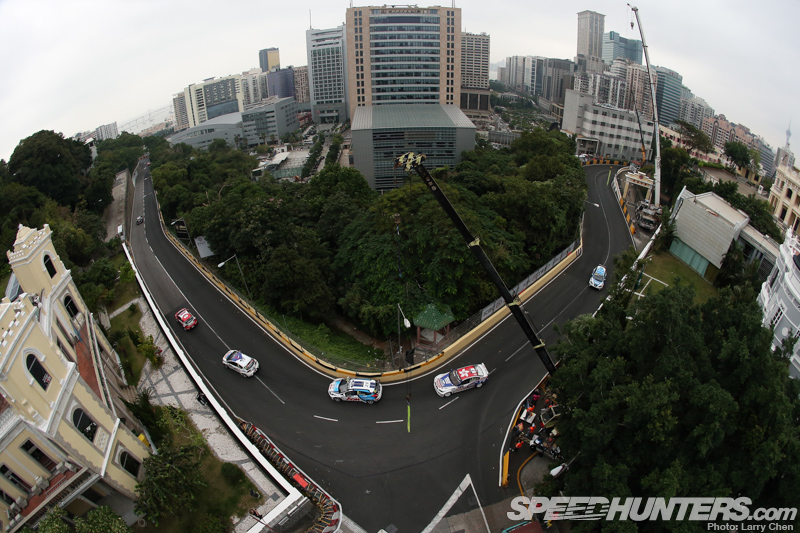 The best place to be is Lisboa corner if you are a spectator, but it's always fun to try to find a rooftop to enjoy the race from.
Dino: Larry you always seem to be able to shoot from high places. Too many energy drinks?
Larry: Or not enough energy drinks.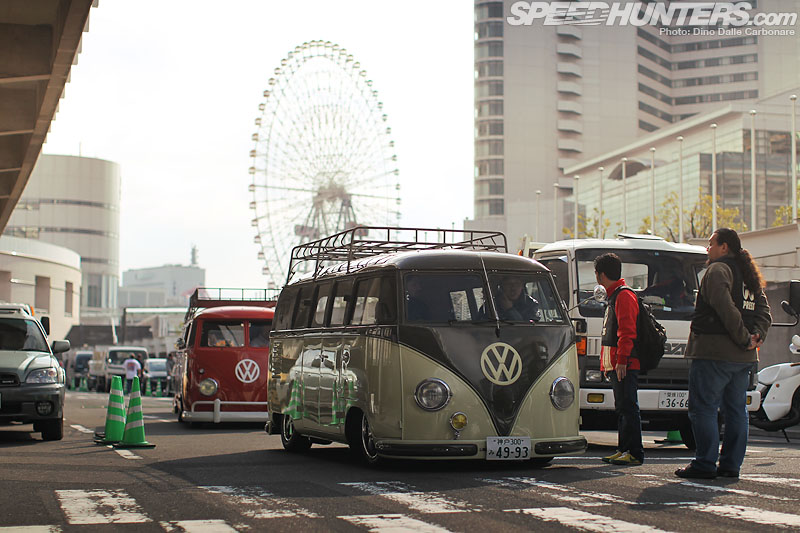 DECEMBER 1
MOONEYES HOT ROD & CUSTOMS SHOW, YOKOHAMA, JAPAN
Dino: Even in the cold winter months Japan and its obsession with cars never takes a break. We all know how much the Japanese love to tackle a wide spectrum of different cars and when it comes to Customs and Hot Rods, once again they don't disappoint. Held during the first weekend of December the Mooneyes Hot Rod & Custom Show…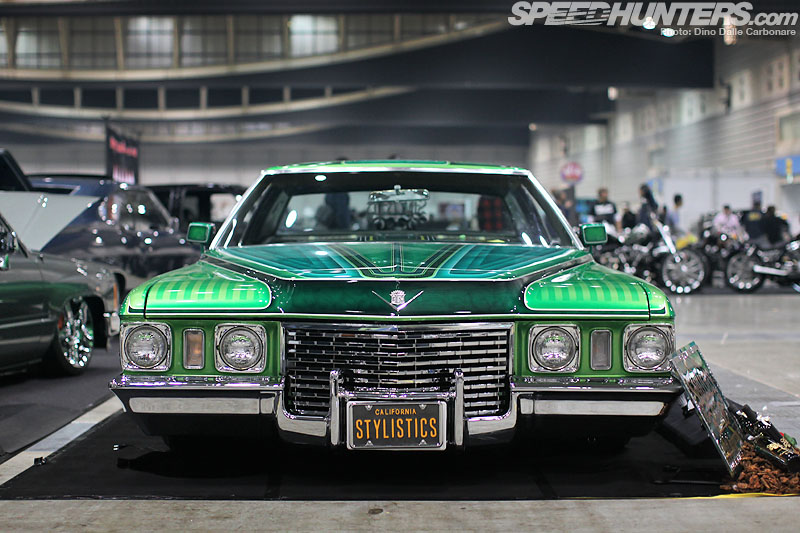 … is the place to go if you want to see the country's best rides, the latest flavours and at times outright weird and wonderful things.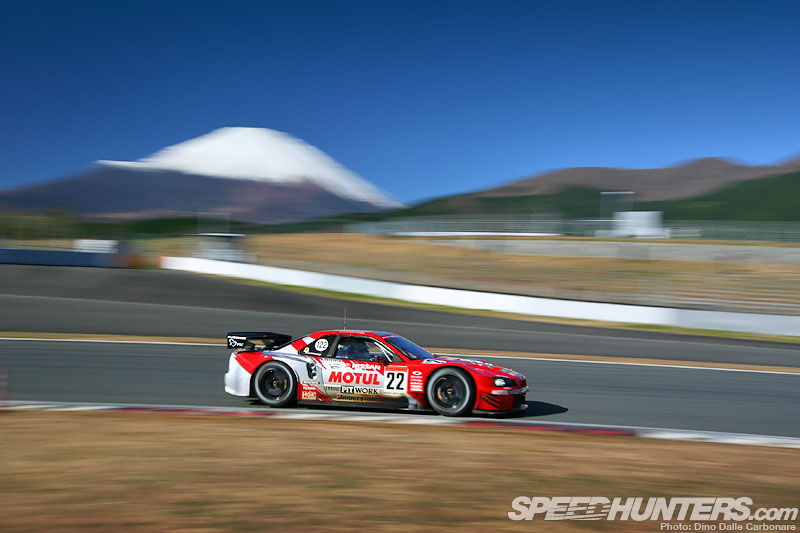 DECEMBER TBA
NISMO FESTIVAL, FUJI, JAPAN
Dino: It doesn't really matter if you are into Nissan or not, the Nismo Festival held at Fuji Speedway every December is without a doubt a must-see event-slash-gathering. Countless generations of Nissan's finest race cars are driven and displayed for all to see…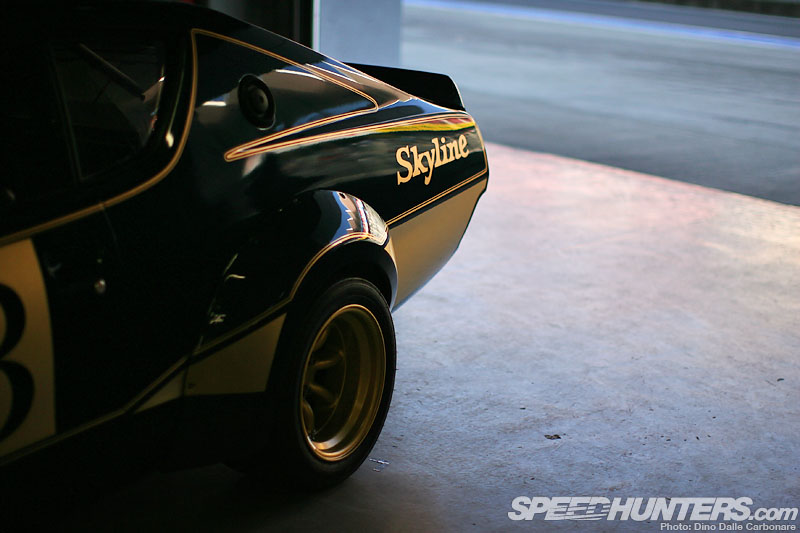 … while the parking lots dotted in and around the track are filled to the brim with GT-Rs, Fairladys and all sorts of tuned cars. It's a Speedhunter's paradise to say the least.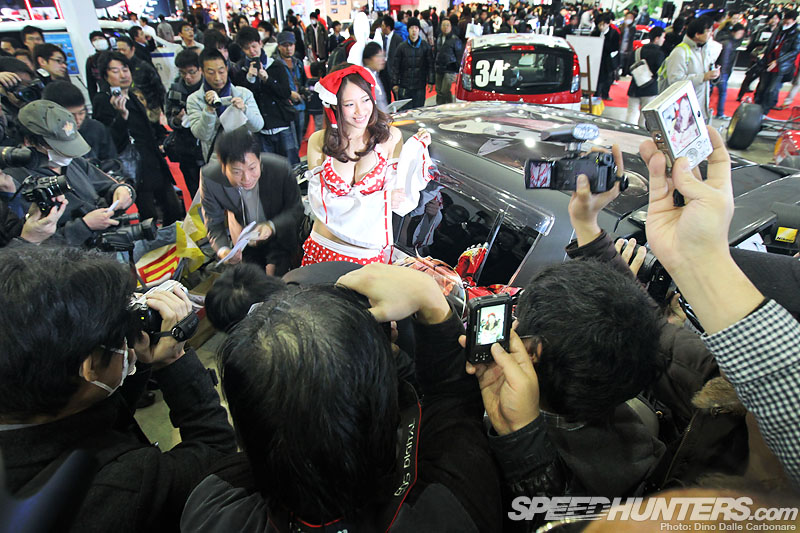 JANUARY TBA
TOKYO AUTO SALON, TOKYO, JAPAN
Dino: How can you possibly mention Japan without including the Tokyo Auto Salon? This is where the JDM scene explodes into a big party; a weekend full of awesome new cars, personalities and of course the girls and their girlhunters.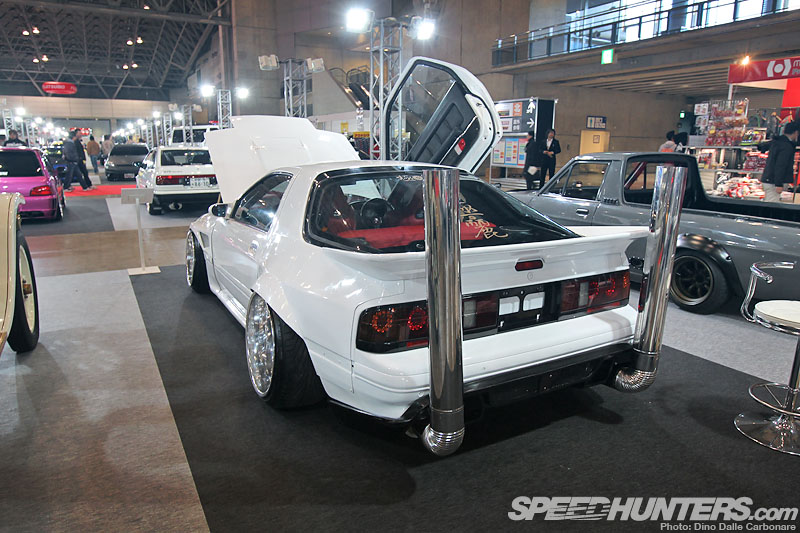 So if you happen to be in Japan in early January, this is one event you absolutely need to put your calendar. A true overload of Japanese car culture all with its very own unique atmosphere.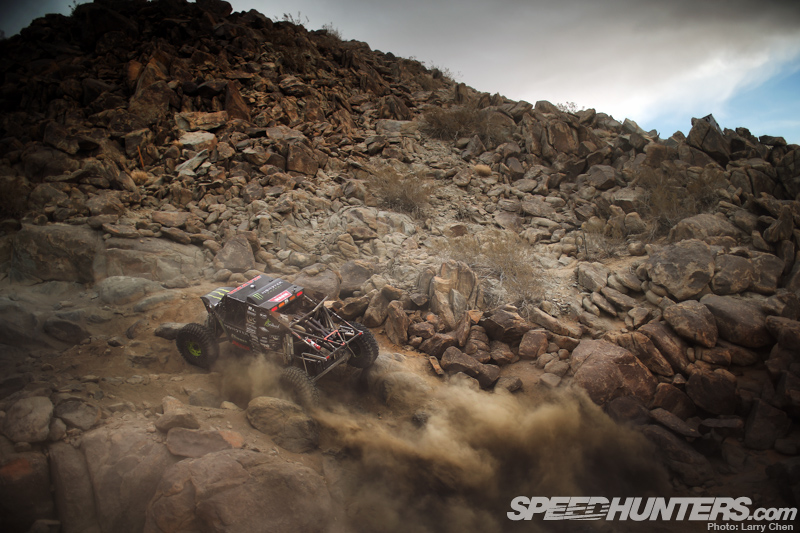 FEBRUARY 7
KING OF THE HAMMERS, CALIFORNIA, USA
Larry: King Of The Hammers has been going on for a few years now, and I'm disappointed that this was only the first year I had a chance to cover it. It is a great spectator race as you have great access to all the good spots.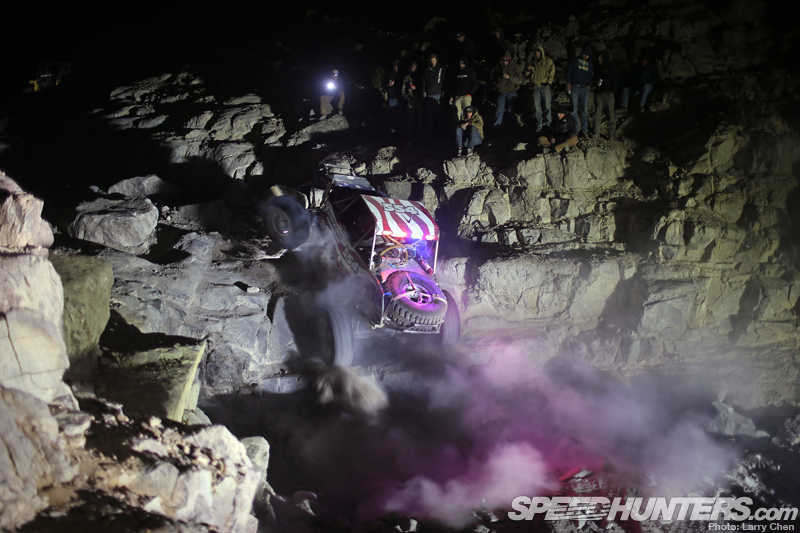 There is no other race in the world like it, because it combines desert running as well as rock crawling. Less than 25 percent of drivers finish the race.
Dino: I couldn't believe my eyes when Larry posted coverage from King of the Hammers, as I had never seen or even heard of this sort of off-road event. Epic.
Larry: It's definitely worth not showering for a week straight.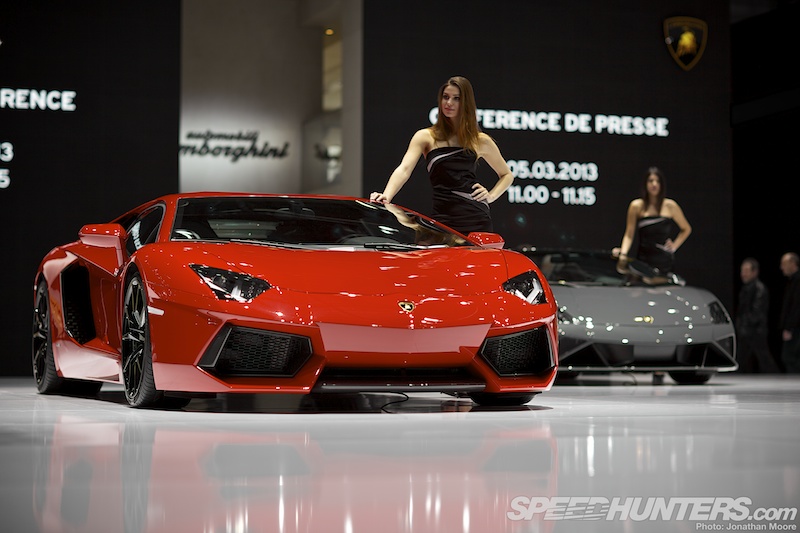 MARCH 6-16 2014
GENEVA MOTOR SHOW, SWITZERLAND
Jonathan: Motor shows are always exciting places to visit; one of the few opportunities the public get to see the latest models in the flesh well before they even hit the streets. This is particularly the case with the exotic marques, where the chances of seeing that kind of car ever outside of a place like Geneva are pretty remote.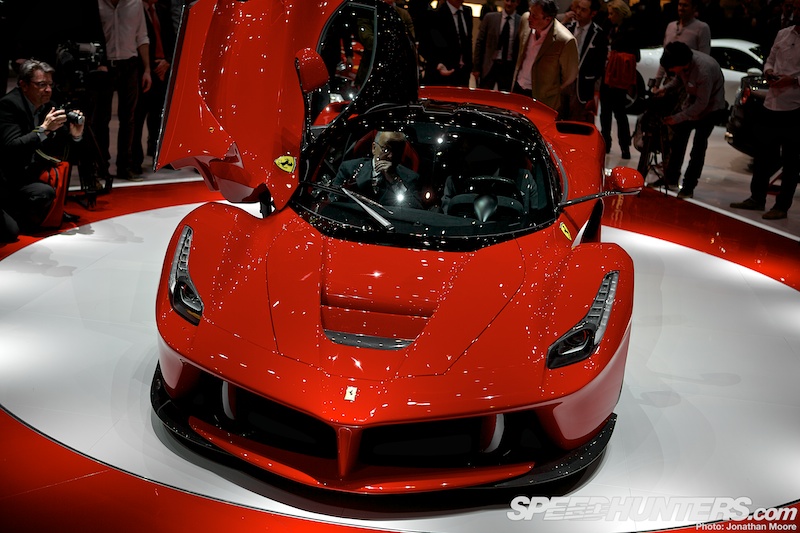 Geneva is the queen of motor shows, attracting 690,000 visitors, over 250 exhibitors and debuting 135 new cars in 2013 alone. It's awash with concept cars from the classic styling houses, and is the place where the big sportscar brands show off their new hypercars: vis the LaFerrari, Lamborghini Veneno and McLaren P1s this year. International motor shows are places where car fans for life are created, especially for kids who attend. I know that's what did it for me!
Dino: Geneva has always been the biggie in the motor show calendar, the place that manufacturers strive to make the biggest impact with the most important unveils of the year.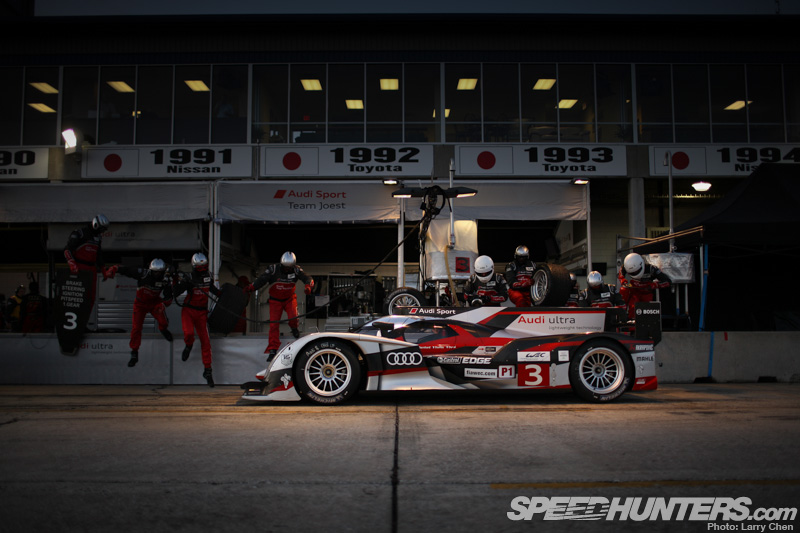 MARCH TBA
12 HOURS OF SEBRING, FLORIDA, USA
Larry: If you are into sports car racing, there is nothing like the 12 Hours Of Sebring. People wait weeks to get a good spot for their RV and people go as far as building a full-on bar with stools and beer on tap.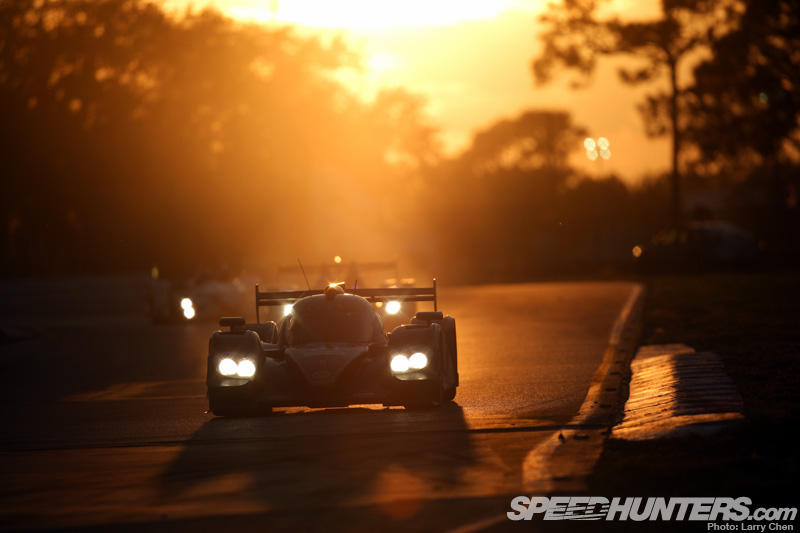 You can get close to the action with just a consumer telephoto lens due to the low fences at most of the slower parts of the track.
So we've provided our suggestions, which was difficult enough. What events would you add?
Jonathan, Dino, Larry and Paddy
Jonathan Moore
Instagram: speedhunters_jonathan
jonathan@dev.speedhunters.com
Instagram: larry_chen_foto
larry@dev.speedhunters.com
Dino Dalle Carbonare
Instagram: speedhunters_dino
dino@dev.speedhunters.com
Twitter: @PaddyMcGrathSH
Instagram: speedhunters_paddy
paddy@dev.speedhunters.com