Dazed, sleep-deprived and confused. That's how you can sump up the demeanor of your average Speedhunter after a day covering one of the many events on our calendar. It all began abruptly at 4 am for me this morning; that irritating alarm buzzer once again interrupting my rest. There was no time for a couple of swings at the snooze button as I had to get going in order to make it down to Nagoya by 9 am. After dumping all my gear and an overnight bag in the copious trunk of my current test car, a BMW 523d, I jumped on the Tomei Expressway and let the Beemer's Eco Pro Mode sip as little diesel as possible and get me to my destination on time.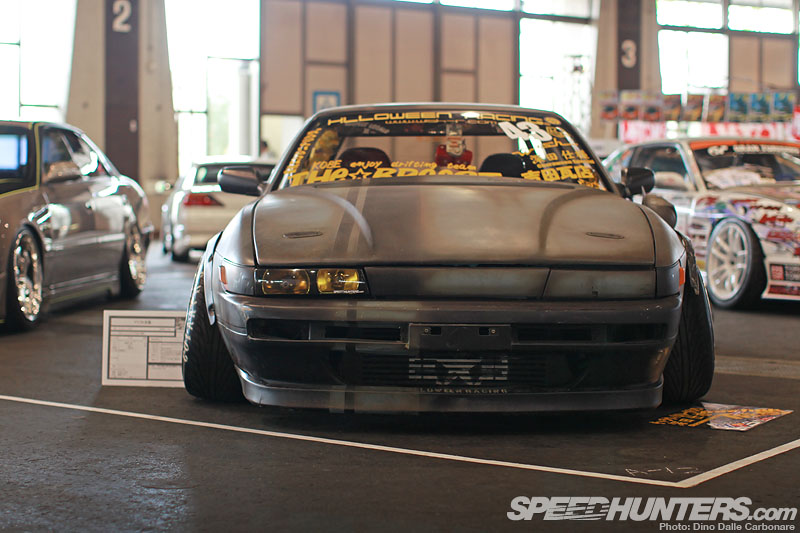 The Nagoya Exciting Car Showdown (NECS) has always been one of our favorite shows…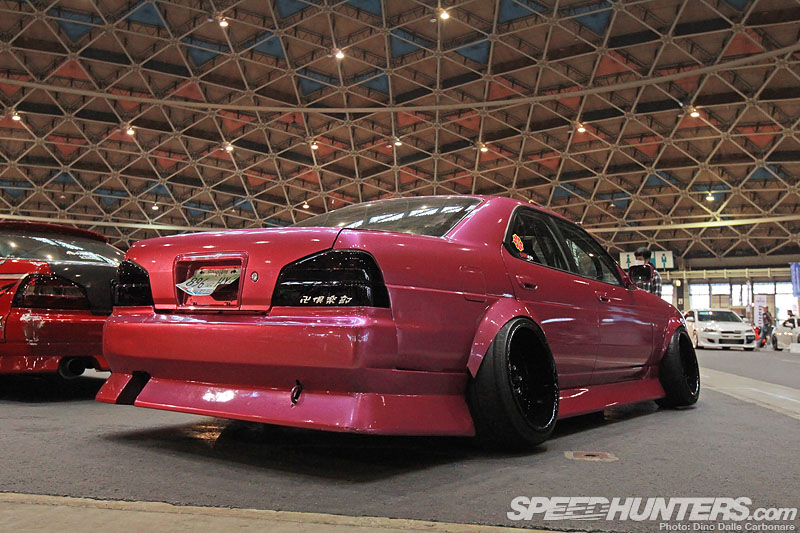 … a weekend where big name tuners and smaller lesser-known shops all meet under that unmistakable roof of the Nagoya Port Messe…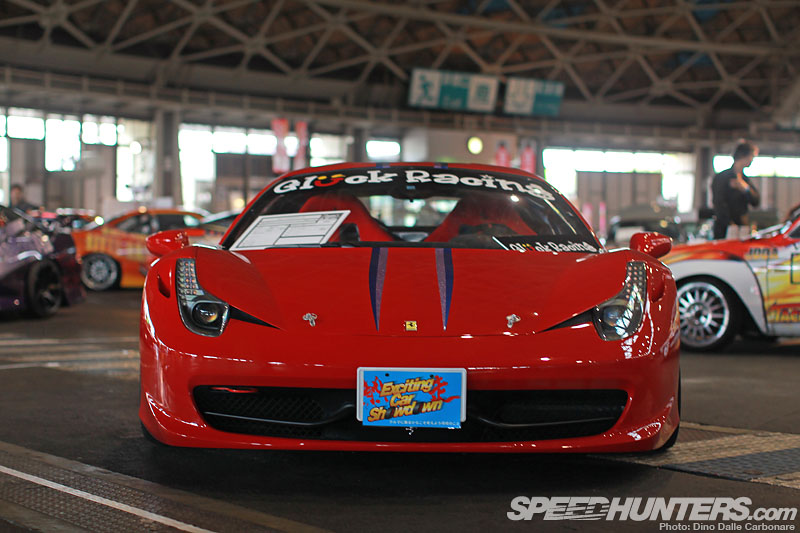 … to present one of the most unique and vast selection of styles right from the core of JDM culture.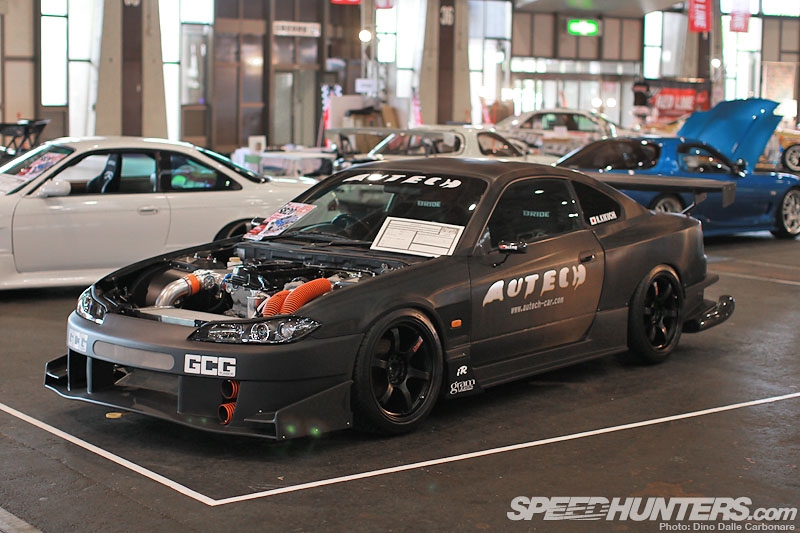 So despite having another full day tomorrow to roam through the hundreds of cars on show, I couldn't quite hit the sack tonight without at least giving you a little taste of what you can expect to come from the various spotlights and posts I have in store. You will be able to see wild new projects like the Autech S15 time attack car which runs a twin-turbo SR20 set-up.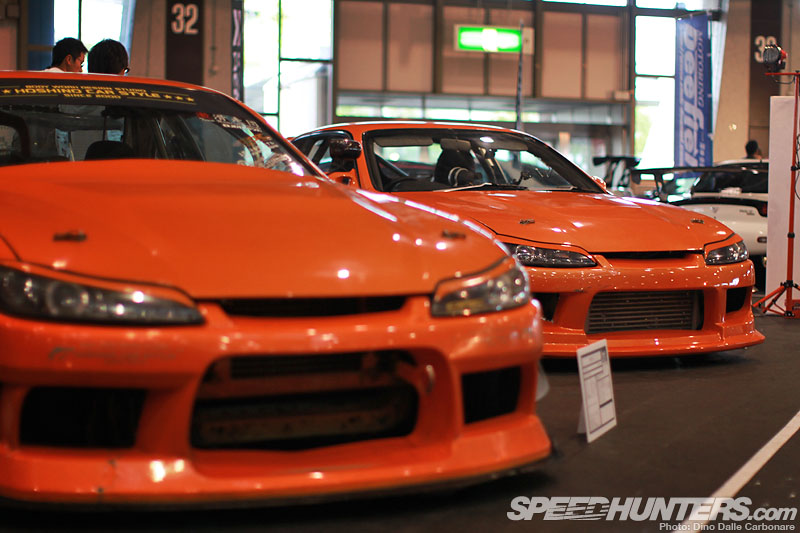 There will be plenty of street-tuned drift cars to check out too, like the vast assortment Hoshino Car Style brought to the show floor this year.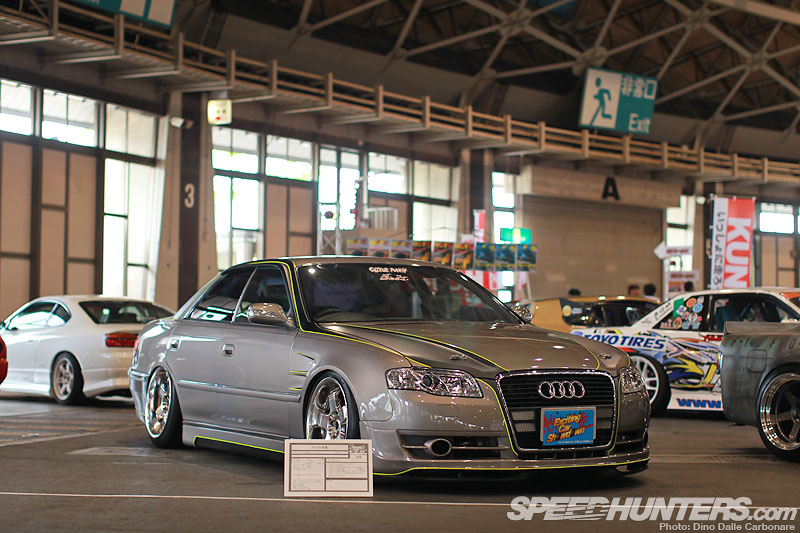 And while on the subject of drift cars you can always expect to run across some curious front end swaps too! A BMW face is so passé these days, you need an Audi A4 front end grafted onto your JXZ100 to stand out!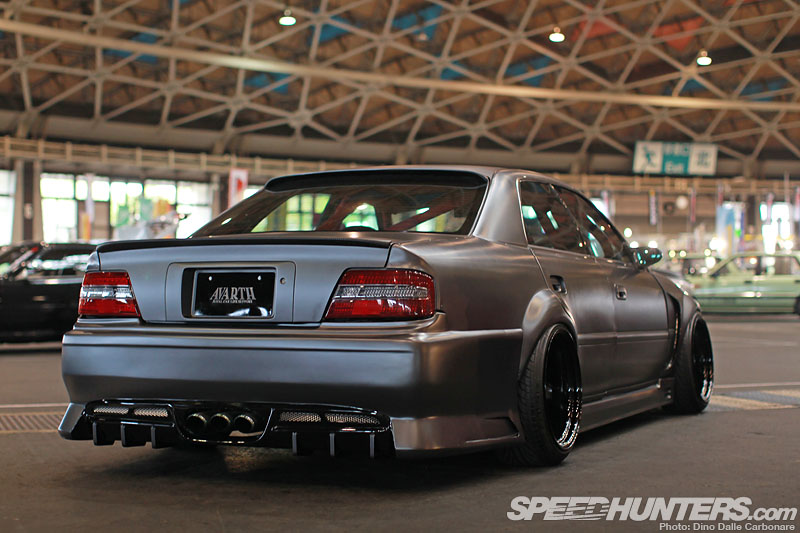 I prefer 100s more stock looking myself, maybe with a touch of blistering to the fenders to help contain the obligatory wheel-out-of-bodywork-look as this Avarth Chaser does.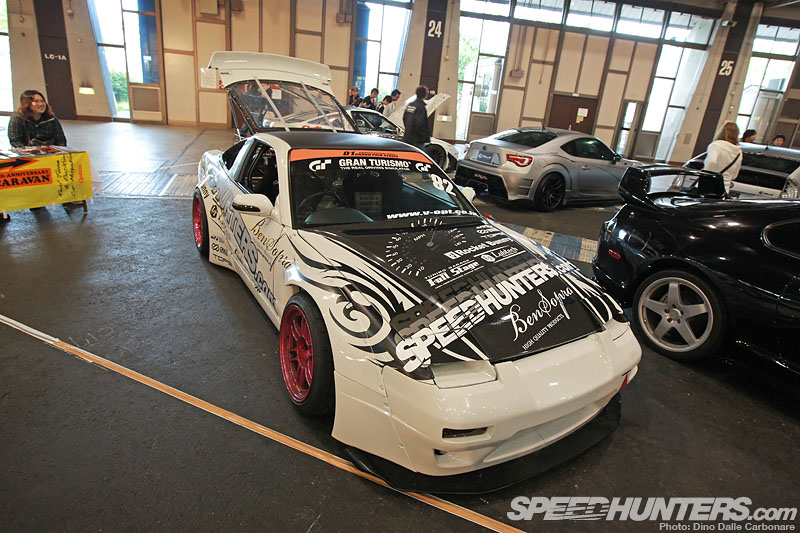 On the pro side of drifting we have a very cool announcement to make: the BenSopra/Rocket Bunny 180SX we checked out at Mobara earlier this week, has received its livery and as you can see we have partnered up with them for this season in the D1 Grand Prix. But more on that another time.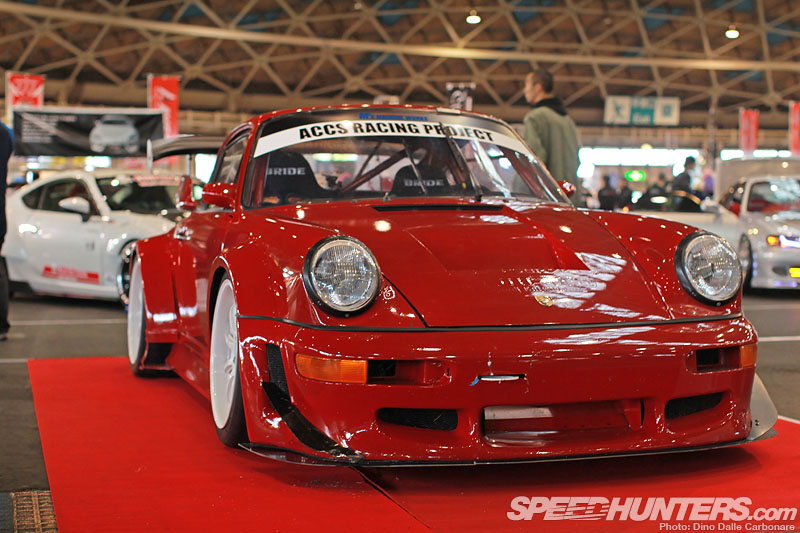 I'm always pleased at the vast number of time attack cars on display at the NECS…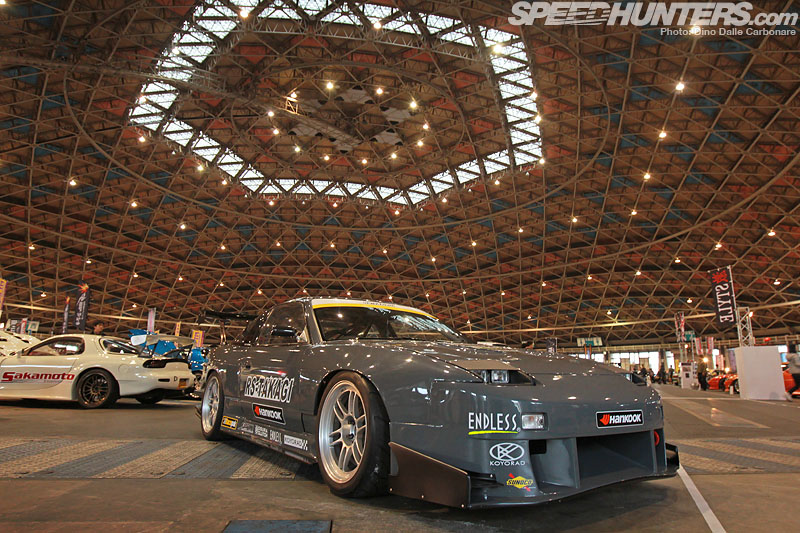 … cars that we never really get to see up in the Kanto region as they spend most of their time…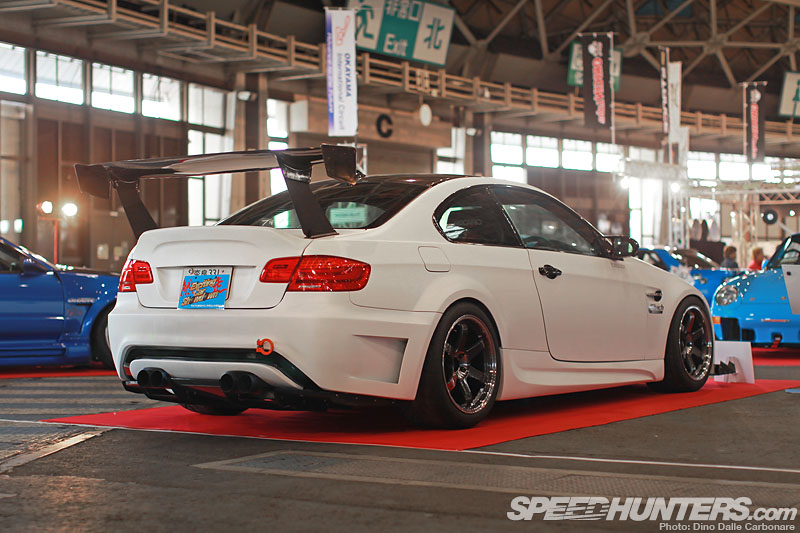 … competing in events like the Meister Cup in Okayama Circuit. This Total Car Service Nara E92 M3 is one of the few that made it up to the Rev Speed Super Battle last year, and still looks mighty functional with its matte white body and TE37SL wheels.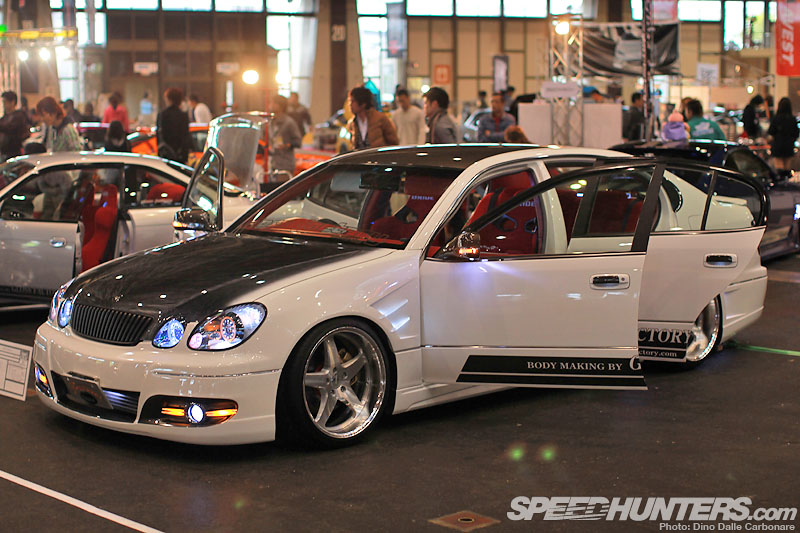 Dress up/VIP more your style?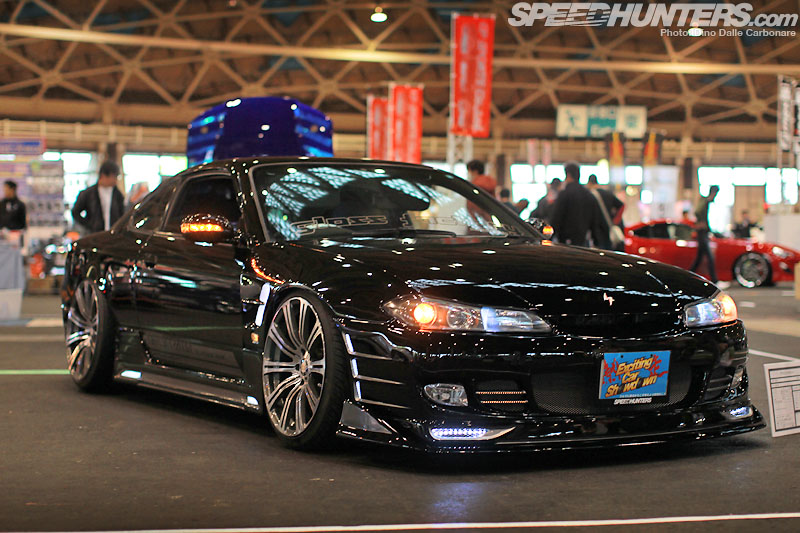 Well there is plenty of that stuff too of course, like the above Aristo and S15 from Glass Factory. 'Light tuning' here has a totally different meaning!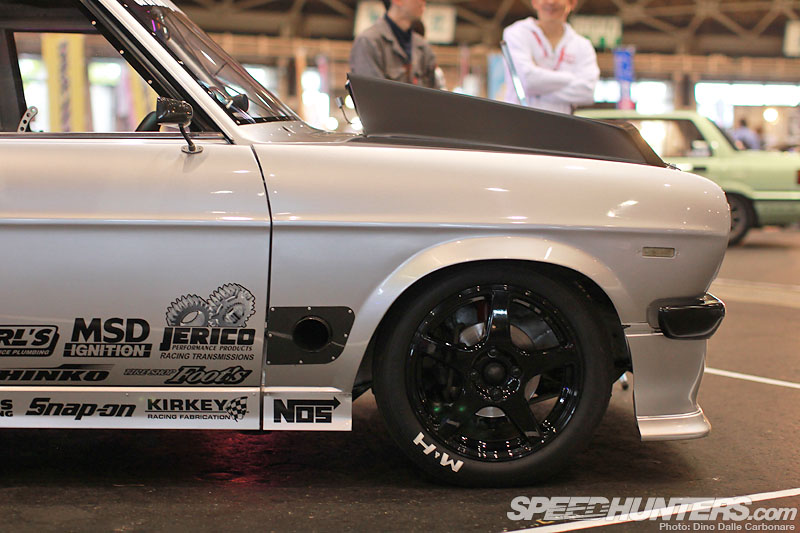 Care to guess what this is? I won't give away too much but this Sunny pick up from Daddy Motor Works was my favorite car from the whole show!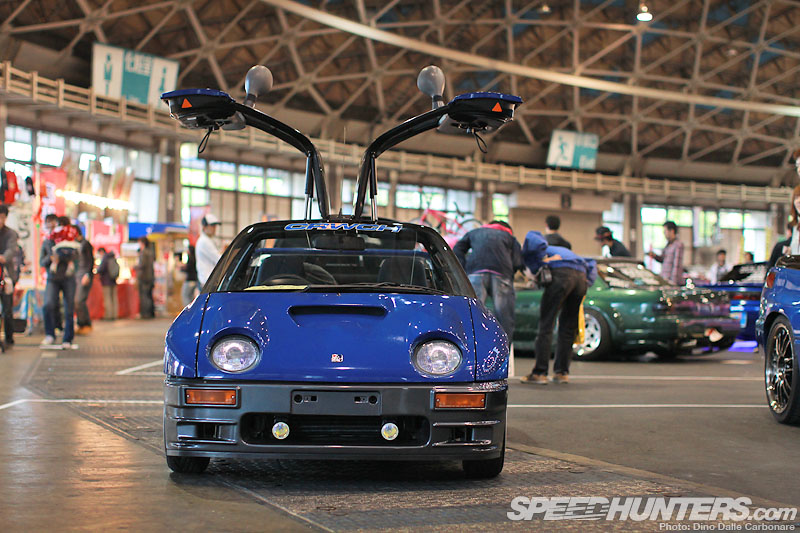 Of course pocket sized Kei cars are just as much a part of the Japanese aftermarket scene as your high-power GT-R and Evo…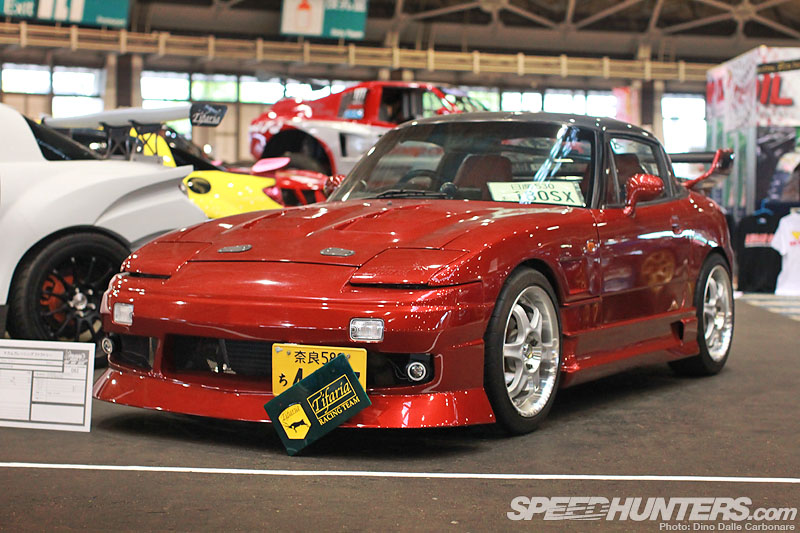 … and it's always interesting to see what people do with them; yes, that's a 180SX-look Suzuki Cappuccino!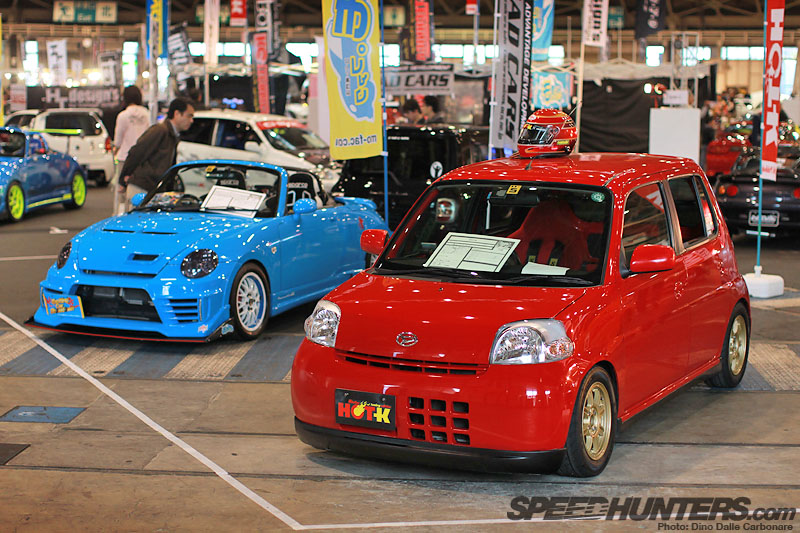 Pretty cool right?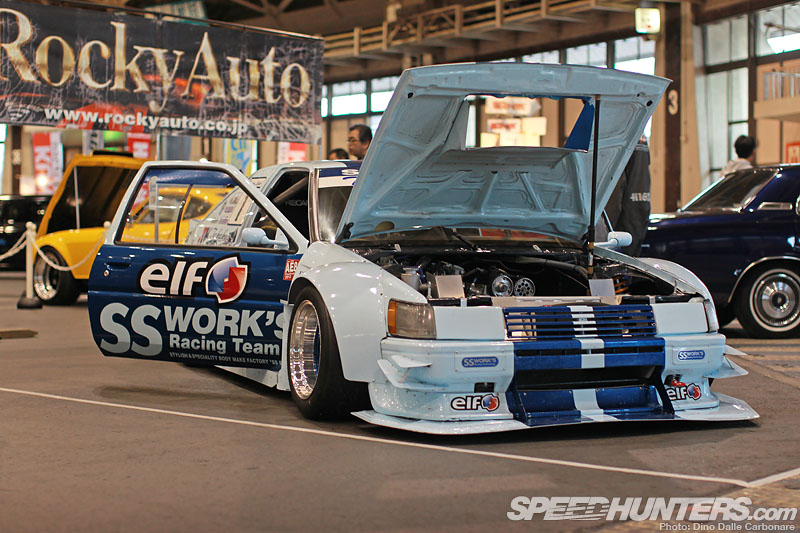 One ride that never ceases to impress is the SS Work's Levin, a project that has evolved to become the most extreme AE86 in Japan. I know we have seen it countless times before, but who would like to see a spotlight on it?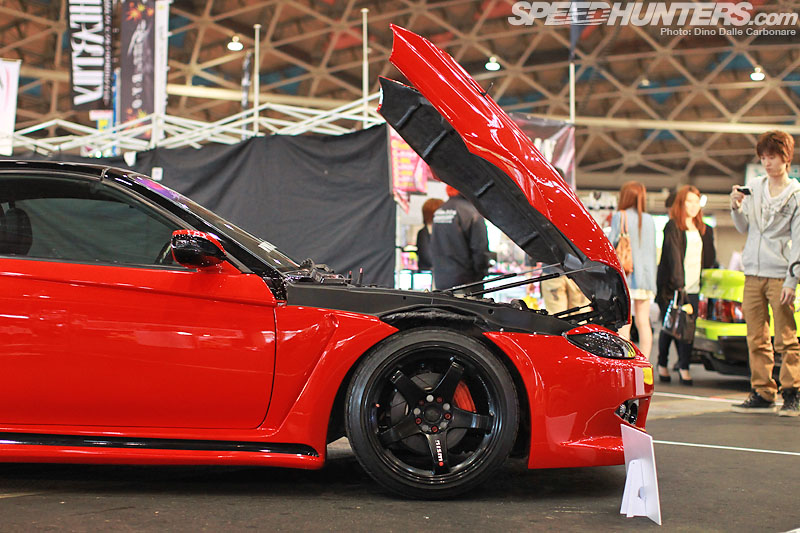 Wait, that doesn't look right…?!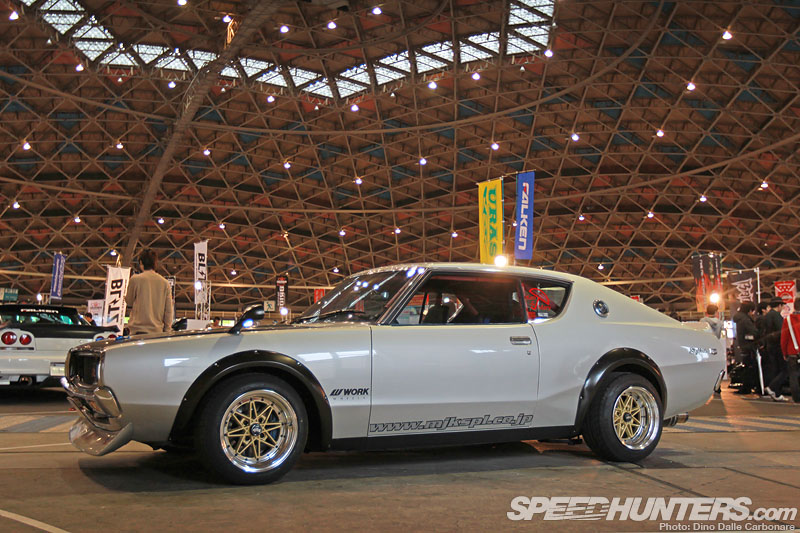 I'll end this first post off with an image of a kyusha, or vintage car – an RB26-powered Kenmeri to be precise. Exciting stuff right? Maybe that's why they add that word in the name of the show!
Dino Dalle Carbonare
Instagram: speedhunters_dino
---
---
---