Early in February I was planning a visit to the UK to shoot some cars and I got in touch with Richard Good at KW Automotive UK regarding their Focus ST. He put me in touch with Ben Chandler and Mark Riccioni who suggested we head to Wales. Since I would be rolling off the boat from Ireland into an area of Wales that Ben knew well, I quickly accepted the invitation. "We will go to this amazing bend!" Said Ben.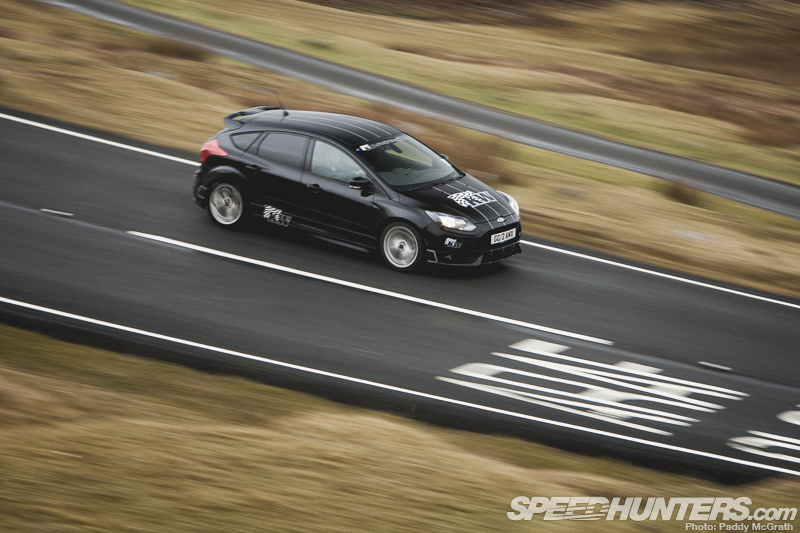 Having grown up 'dangerously near Wales' (his words, not mine) Ben explained that there was a particular bend of interest. The hairpin he suggested is on the A4069 and has been well documented on the Internet and in car magazines, so it's fair to say I was excited to head up to this spot.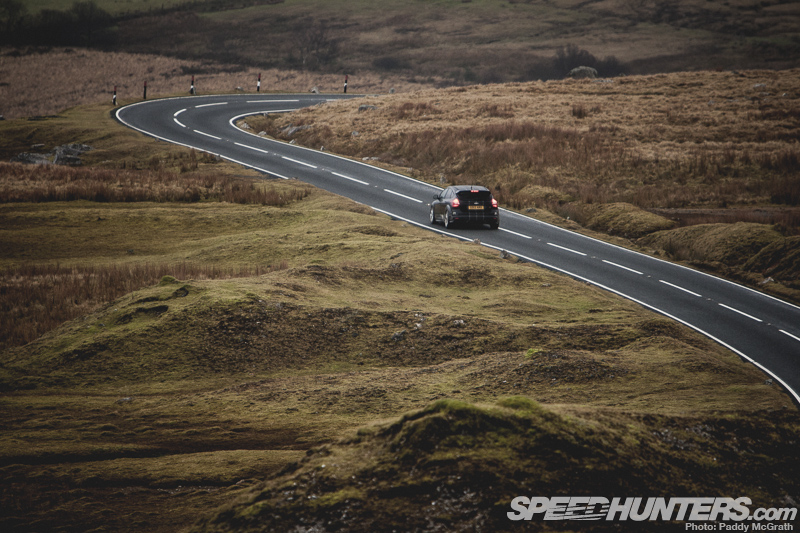 A few emails were exchanged and we had a time firmed up to meet. During this conversation some screen grabs were exchanged and I had a really good idea about the area we were heading to. In photos, the hairpin bend looked jaw dropping and the stunning Welsh hillside looked like the perfect proving ground for KW's latest Focus.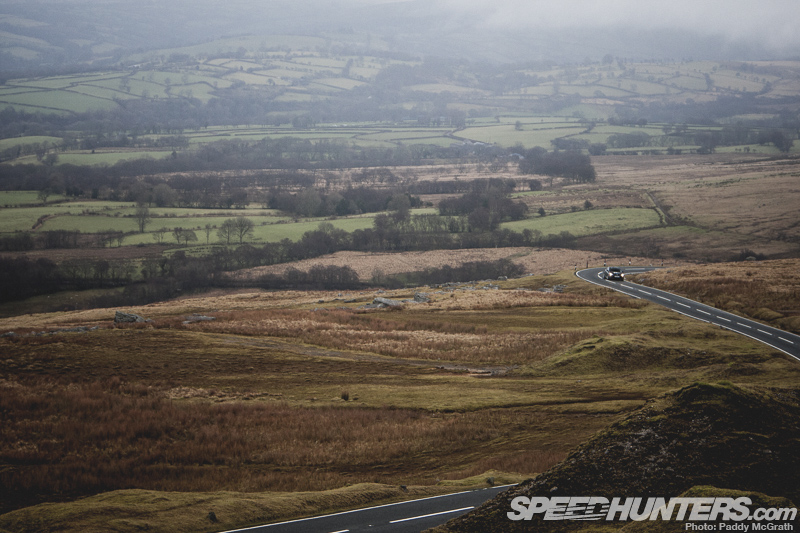 The deal was done and we had ourselves a certified man date. At 2:30pm we would meet in the mountains and drive these amazing mountain roads.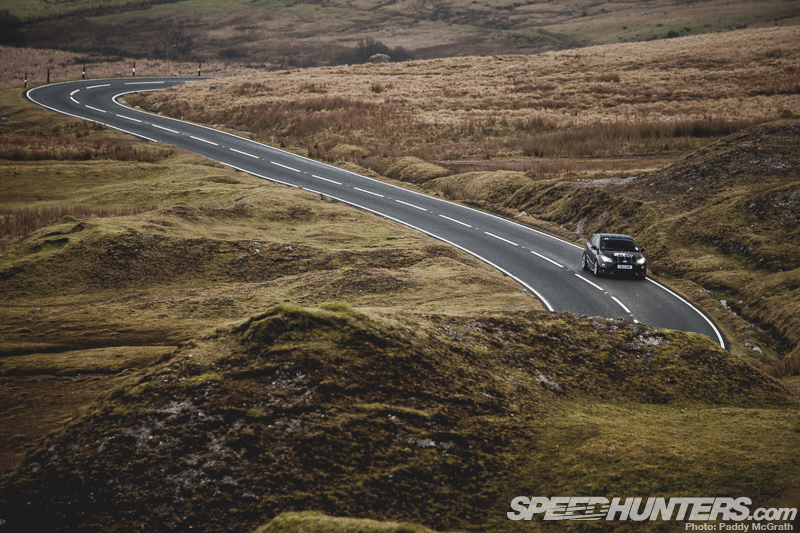 Whoever designed the Ford Focus' driving position deserves some sort of gold star. Or maybe even a badge – you know, like the sort of badge you used to get for swimming 10-meters when you were a kid at school. Okay, the seat is where you need it, but everything is exactly where you need it. The dash is great. The gearstick is perfectly positioned. The steering wheel feels superb and the handbrake is a proper handbrake – none of this electric nonsense. And then there's the sound. It roars. The car sounds amazing.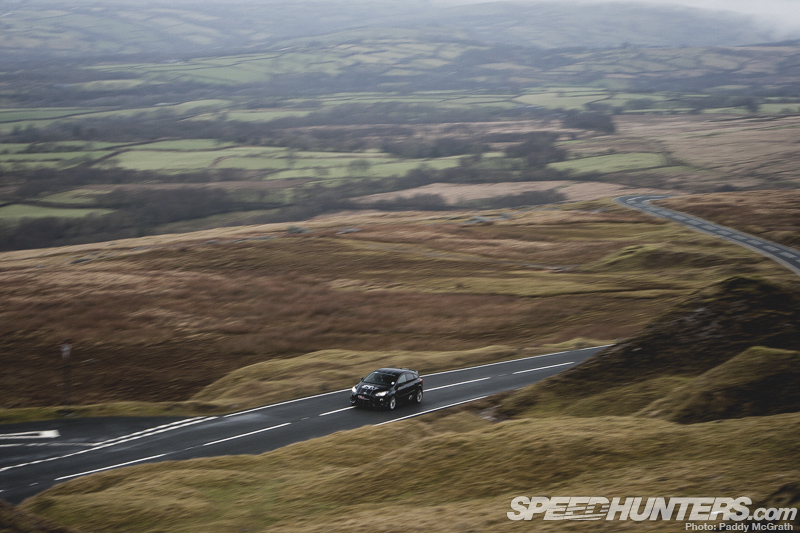 So how has KW improved over this awesome stock car?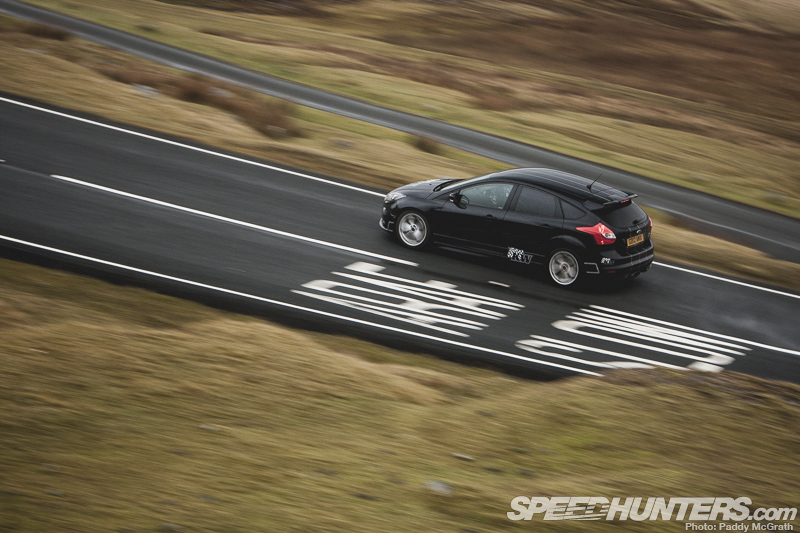 It's actually quite simple, and it doesn't take many tweaks to transform a good car into a great one.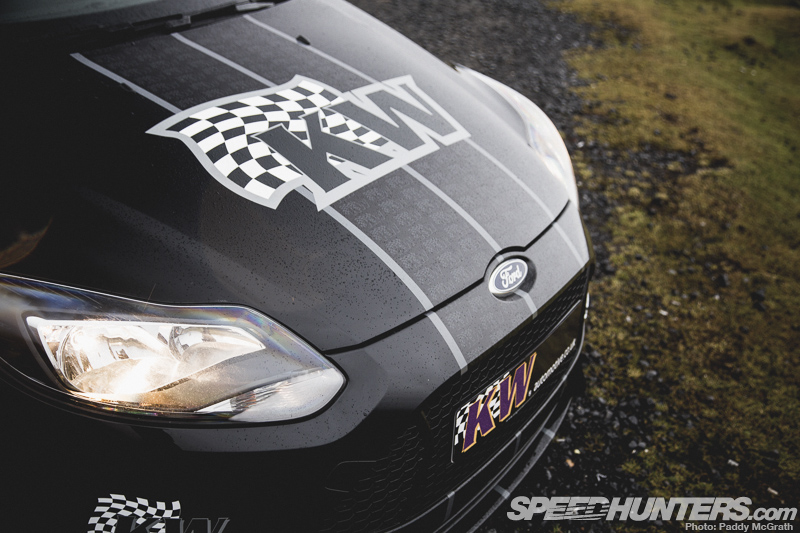 The big consideration here is the type of upgrade you fit. KW could've fitted their top-of-the-range Competition 2-way damper to make this a Nürburgring monster, but it would've hugely compromised it's drivability on anything other than a circuit.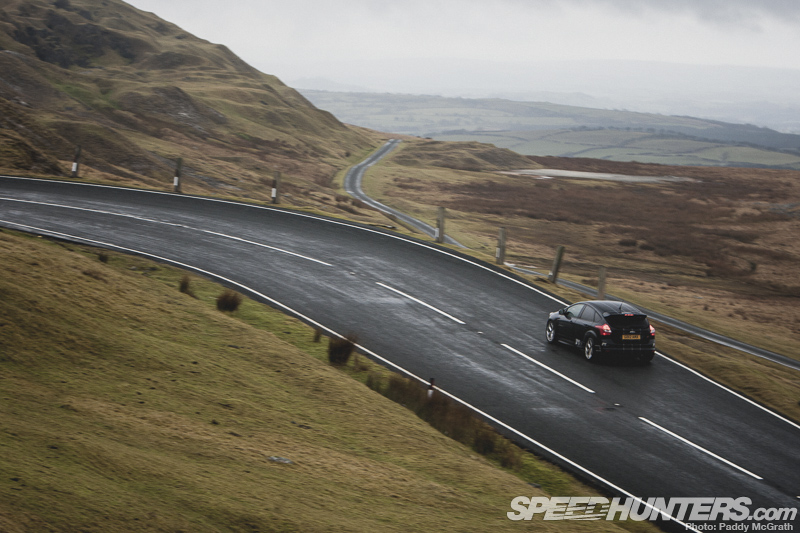 Instead KW opted for their Variant 3 coilover – a kit which allows adjustment of the height, compression and damping to suit just about all driving needs within a few clicks. Sure the ride is a little harder compared to stock, but it feels so much more composed in just about every environment which massively outweighs this.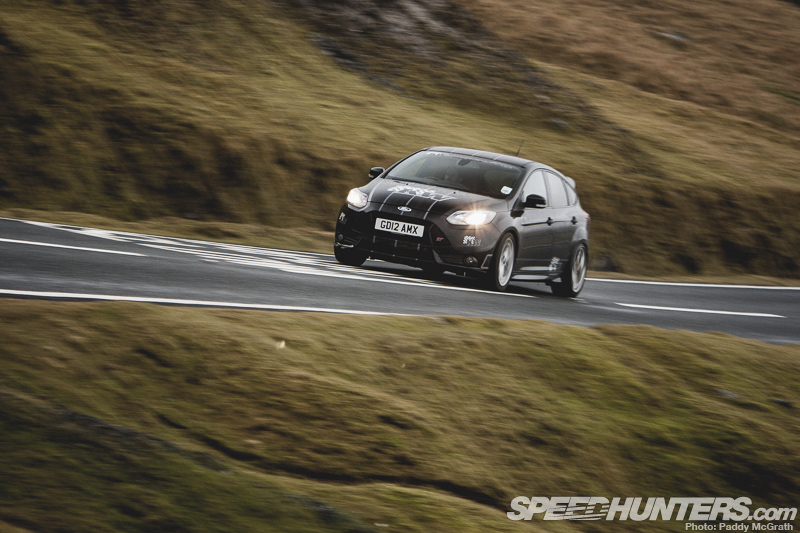 The same approach can be found with the exhaust system. KW called on Scorpion Exhausts to help develop a system to improve where they feel the Focus ST lacked – lowdown response and the overall engine noise. Scorpion could've fitted a turbo-back system, but the extra noise would've pushed this Focus a step too far for KW's plan.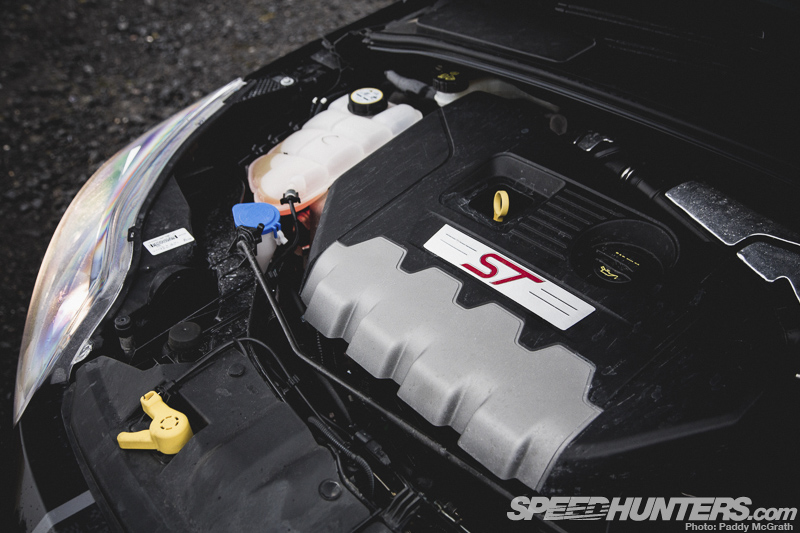 A cat-back system was developed instead to give a slight power gain (8bhp and 8lb-ft of torque) as well as the much-needed noise from the 4-cylinder Ecoboost engine.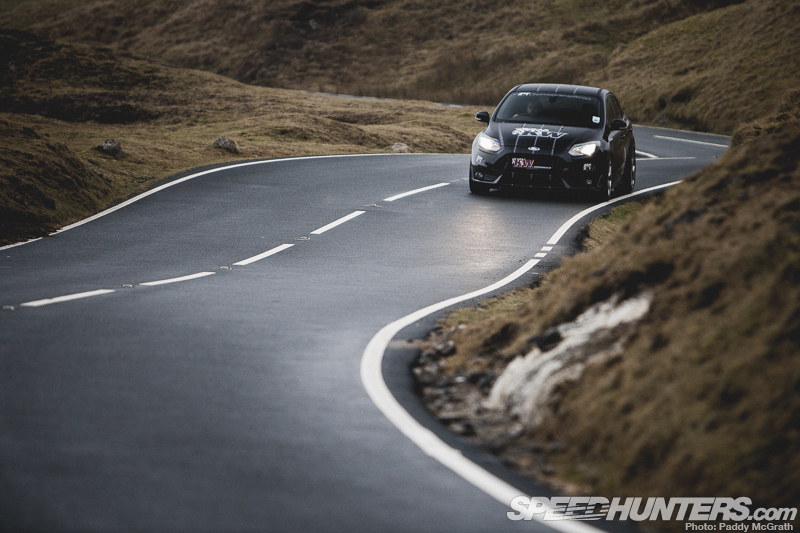 It's a seriously addictive sound, too. At motorway speeds there's just enough rumble to remind you that you're driving something pretty special. Open up the throttle and this sound transforms into an unmistakable howl, strangely quite like the old 5-pot engine found in the MKI Focus ST.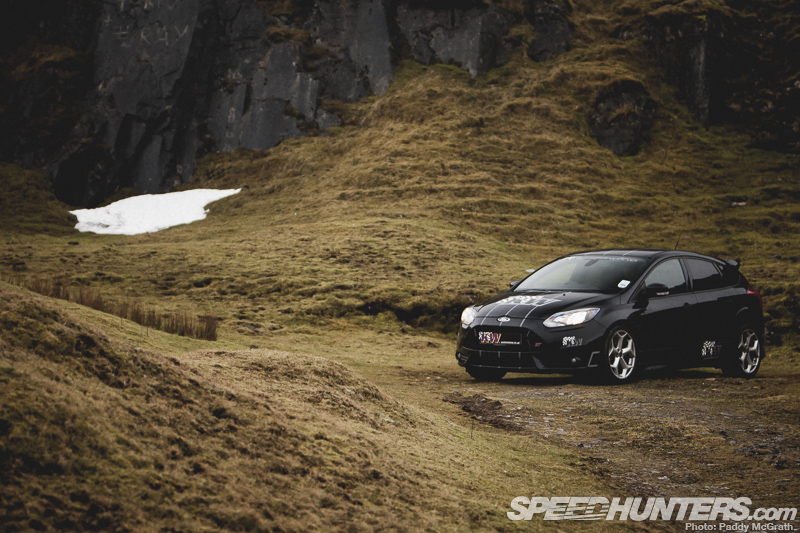 KW's final stage of development would be upgrading the tyres. It doesn't matter how much power or how good your suspension is, if you can't get translate that onto the road it's wasted performance.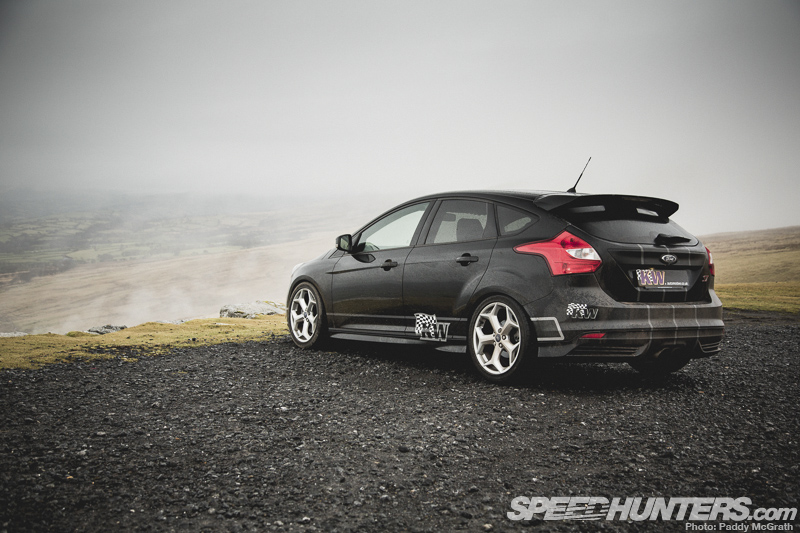 The use of Goodyear Eagle F1s allows the Focus ST to fully utilize the Variant 3 suspension – there's a seemingly endless level of grip constantly available, and it never feels like you're about to lose control… which is especially nice in a car that isn't yours.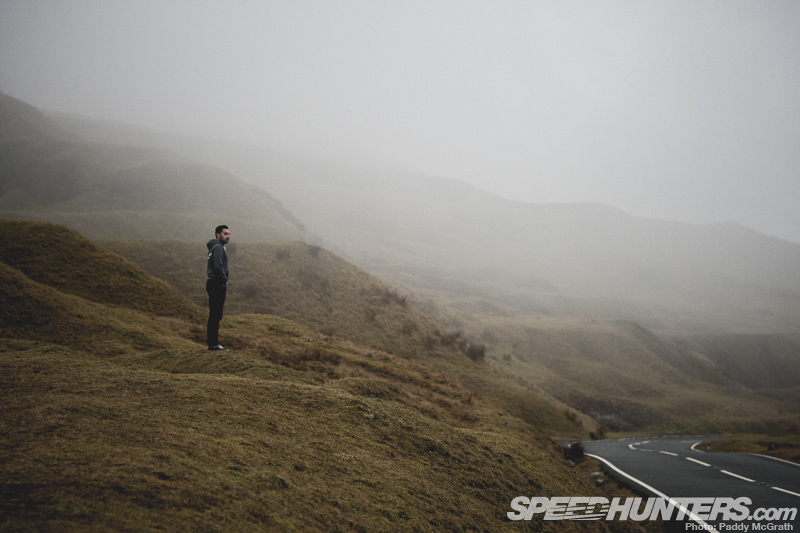 I did always say that Ben was out standing in his field…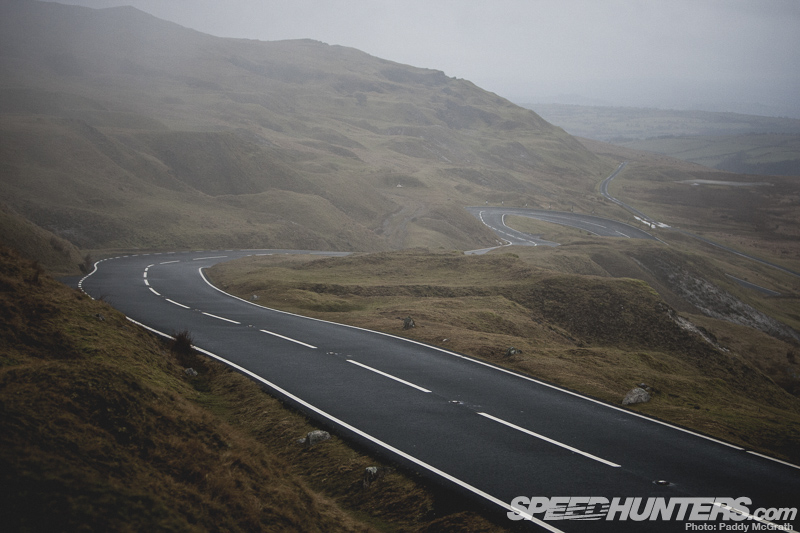 Running the likes of a semi-slick tyre on a street car in the UK and Ireland is not generally a great idea. They are notoriously bad in the wet and also prone to fast wearing, so to combat this as much as possible KW opted to run the standard tyre size of 235/40/18 in the F1s without increasing the ST's overall track or rolling radius.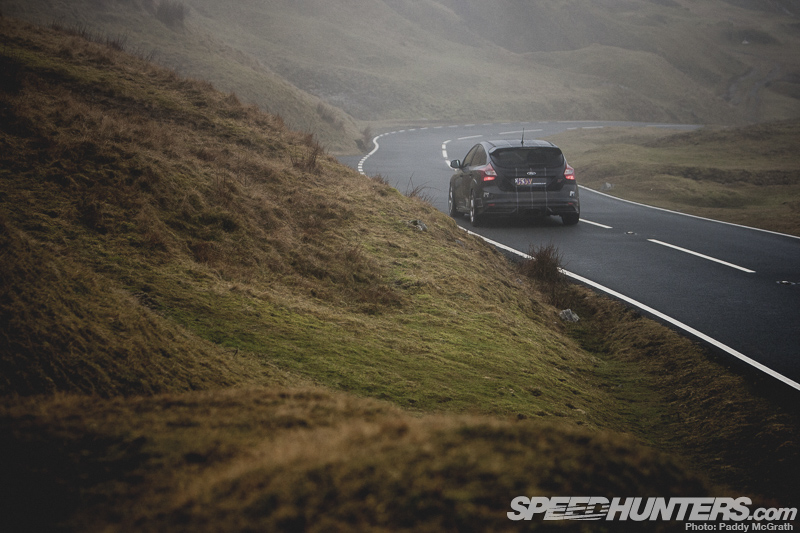 It feels nearly as composed in the wet as it does the dry – partly thanks to its new traction control system which replaces the use of a limited slip differential and Ford's Revoknuckle suspension.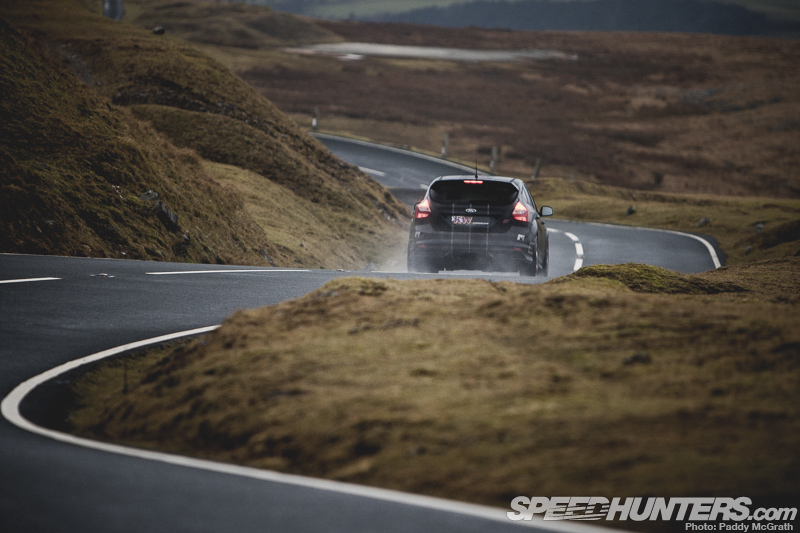 And here's the thing…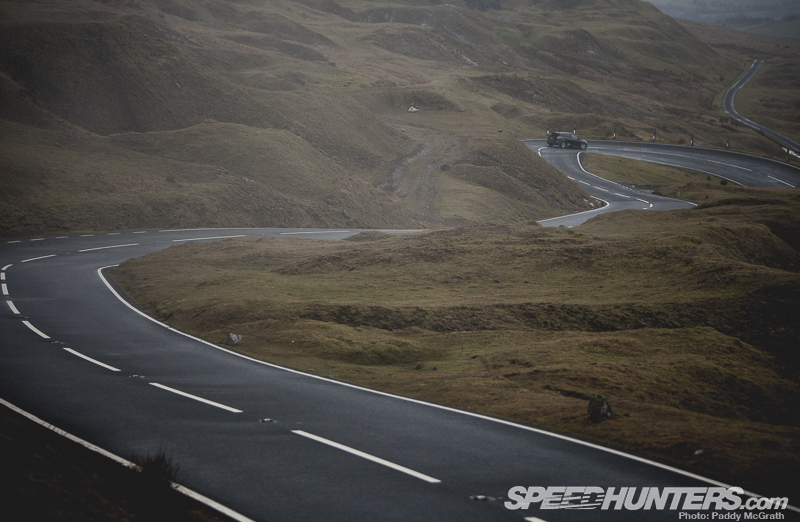 …the KW Focus is one of the best road cars I have had the pleasure of piloting.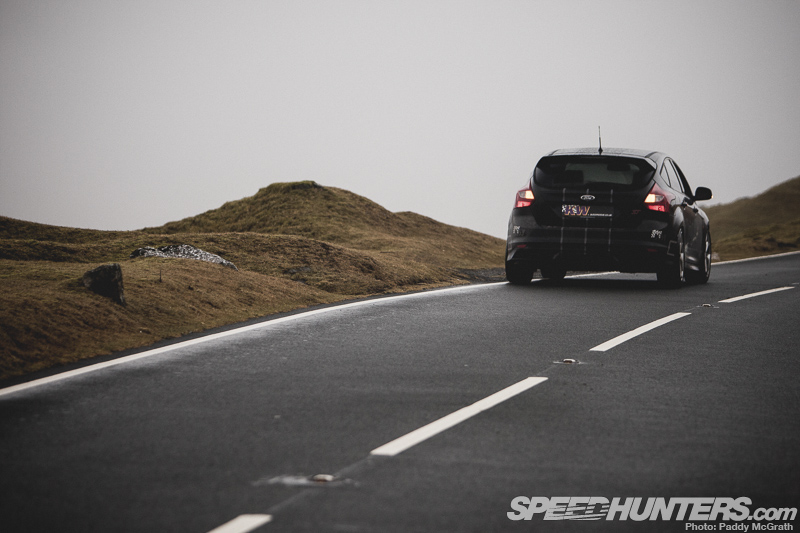 It's a perfect blend of power and handling and possibly one of the most involving cars of recent times. The beauty of the car that KW has created is that you can genuinely exploit its true potential and drive it on the limit.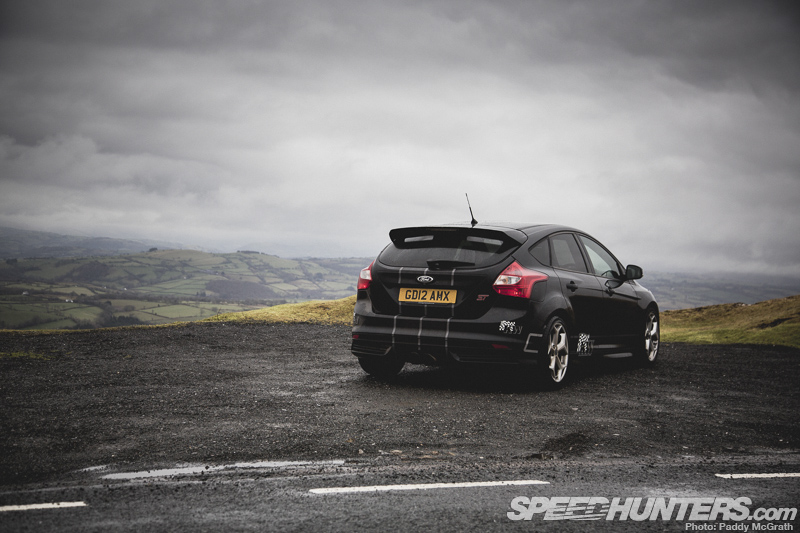 Up through all of the gears and back down them again into a wicked hairpin on the Welsh hills, the Focus delivers excitement.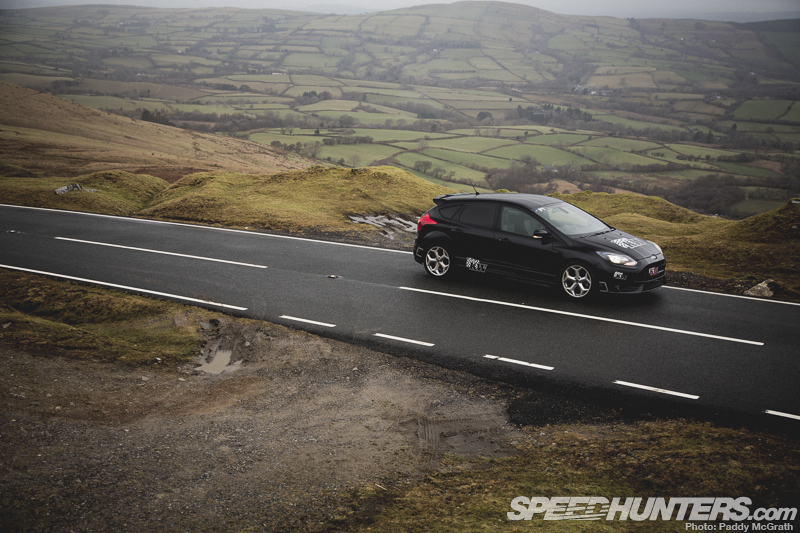 It's an exciting experience. This car is exactly what hot hatches are all about.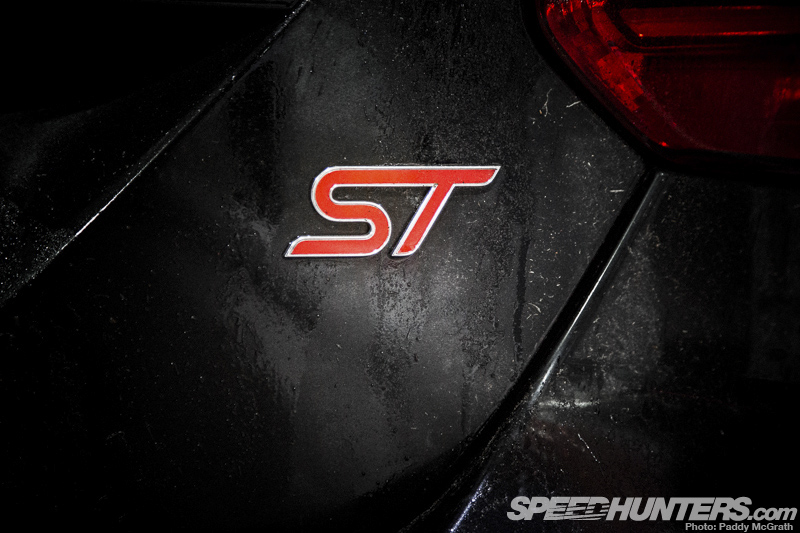 I'm sure some of you are sitting there – keyboards at the ready – waiting to point out that of course I would say great things about KW's products, seeing as their logo is at the top of this very page.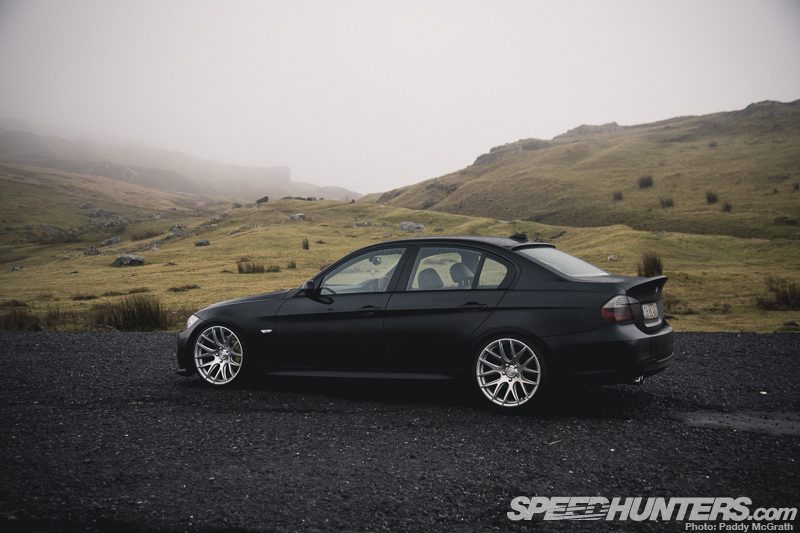 However, long before KW became an official supplier to Speedhunters I fitted their Variant 1 – with INOX – to my daily driver (I didn't need the adjustability of the V3s as it's a permanent street car). I've been to the KW factory in Germany, I like what they do and how they do it so there was only ever going to be one choice when it came to fitting suspension to my own car. I won't wax lyrical about it any further but I just wanted to put that out there.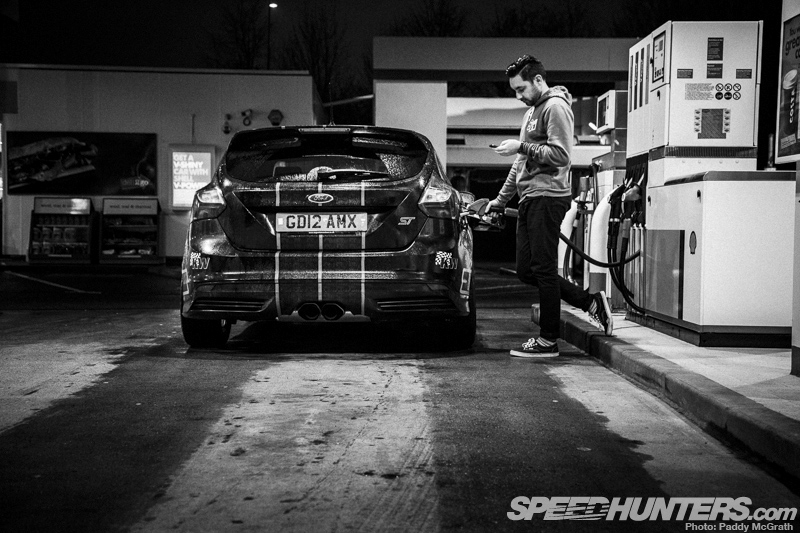 With the day's proceedings wrapped up, we quenched the ST's thirst before hitting the M4 towards London.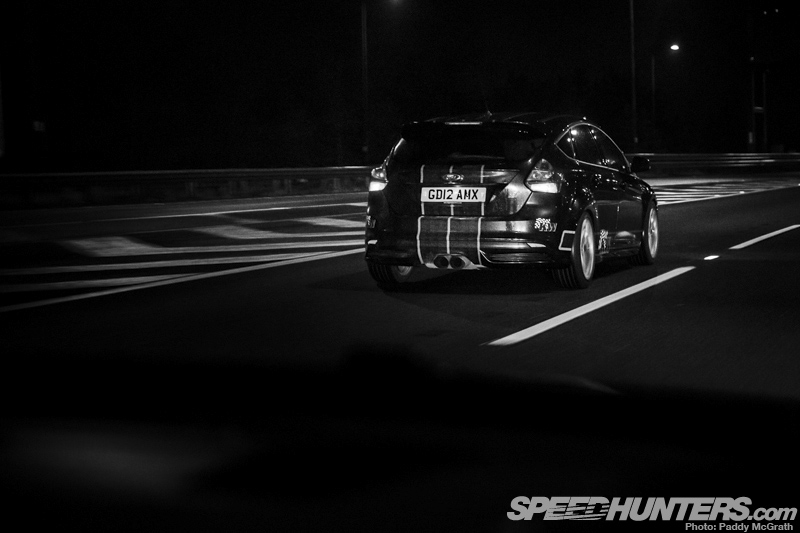 Cruising behind the ST for many hundreds of miles at night, left me plenty of time to contemplate the day's affairs. But there was only one thing on my mind for the rest of this trip – I need a hot hatch in my life.
Paddy McGrath
paddy@dev.speedhunters.com