While every visit I make to Japan brings with it the chance to uncover some amazing machinery, I equally enjoy meeting the people behind these cars and hearing their stories. One person I met on my most recent trip was Teruhisa Inoue, the owner of the wicked looking B110 Nissan Sunny you see here. Teru-san hails from Kumamoto Prefecture on the extreme western edge of Japan, but like many Japanese folks his career has lead him to Tokyo. When he made the trip east he also brought along a strong passion for vintage cars and a keen sense of automotive style.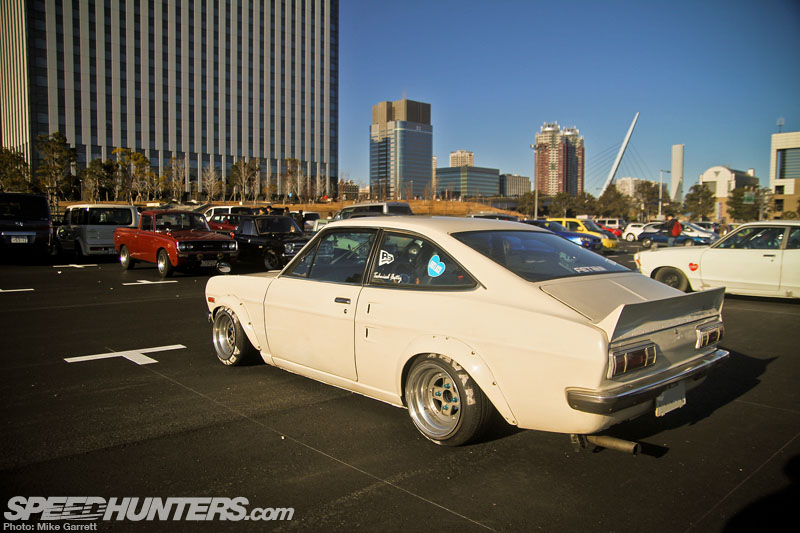 I first noticed Teru's B110 in the coverage from last year's Hellaflush event at Fuji, and I was very excited to finally see the car in person. The 110 Sunny is very well known car in Japan with a strong motorsport heritage, and Teru's managed to take that competition character and inject the right amount of shakotan street style. The result is a subtle, but aggressive looking machine that catches the eye of all who pass by it.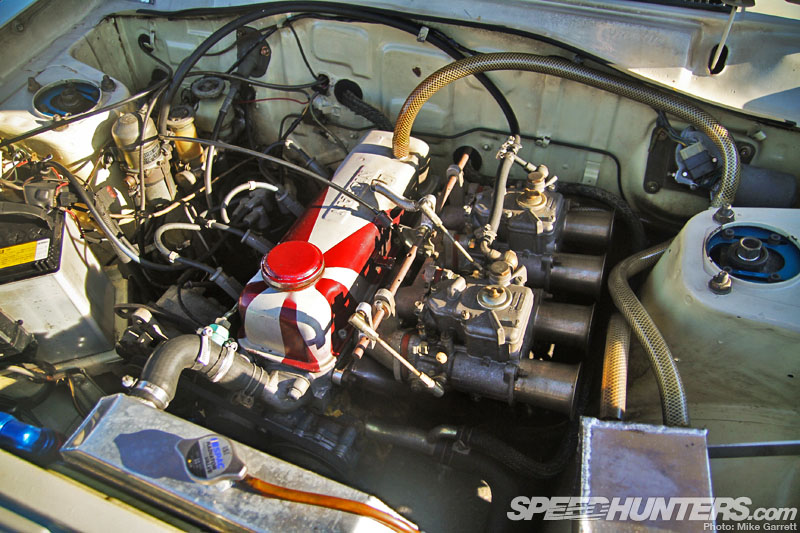 You won't find an exotic engine swap under the hood of the Sunny. Instead, you'll find a modified variant of the proven A-series OHV engine -one that displaces 1600cc and is fed a pair of Weber 45s. It's no powerhouse, but the Sunny has always been more about agility than horsepower.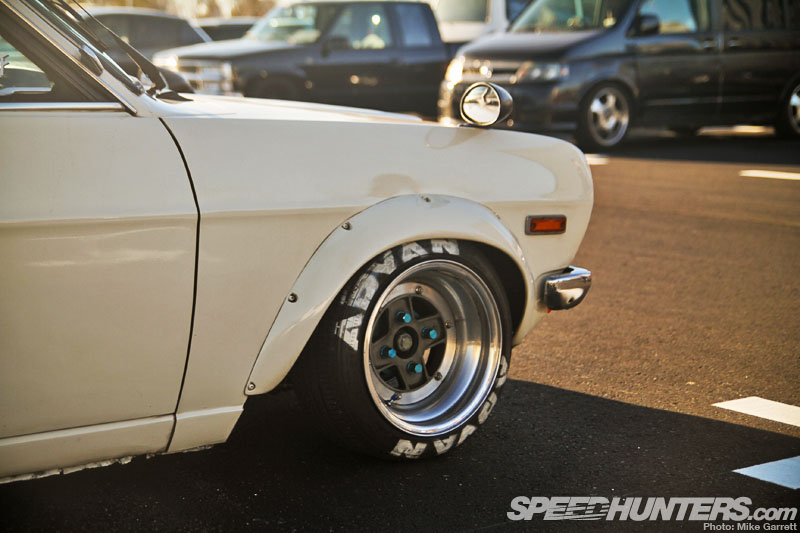 Up front, Teru had the Sunny specialists at Technical Factory Yabuki work up a custom shortened suspension, while in the rear he adapted SPAX suspension originally made for a Mini Cooper of all things. The SSR Mk.IIs wheels measure 13″x8J and 13″x9J in the rear with 175/50/13 tires all around.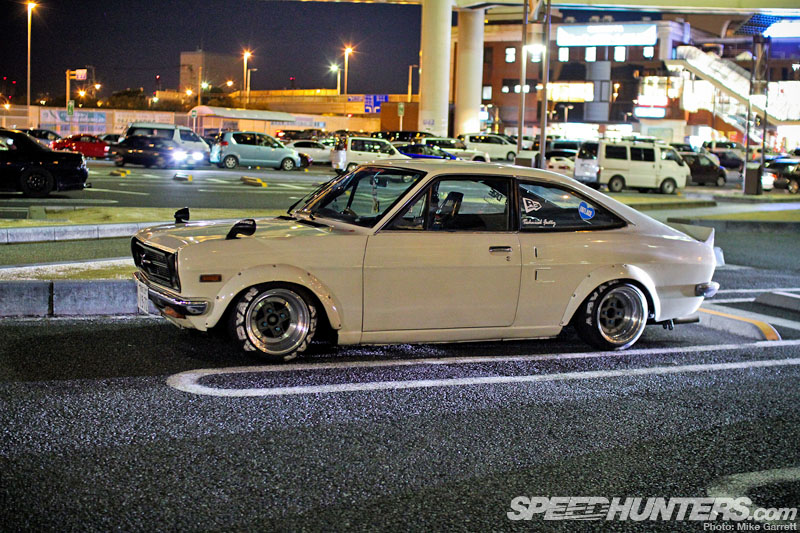 You may notice the lack of a front lip spoiler, making the front look a bit "naked" in these photos. Just before I met up with Teru, he actually lost the spoiler in one of those common "shakotan incidents".
No worries though. He's since replaced the lip and is back to cruising around Tokyo in top style.
-Mike