We hope you have been enjoying our American theme thus far. There have been some really fascinating articles since Wednesday, ones that should further expand your automotive tastes. For now though, it's time to hand things over to you guys. Last week we asked for your America, and here are 25 of the best submissions…
(Above) Jeremy Alan Glover is kicking this one off with a rather colourful burnout. Nice framing to include everything, how tempting would it have been to shoot a tight crop of the truck?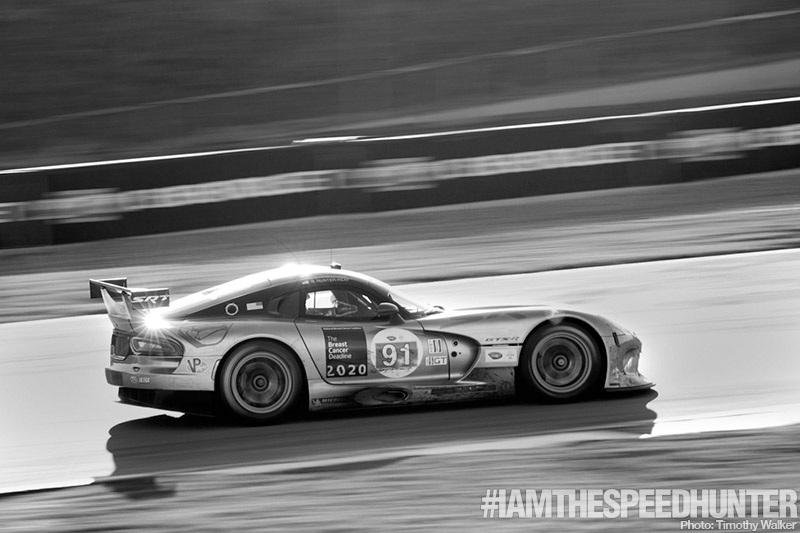 Great detail in the shadows here by Timothy Walker without blowing out the highlights too much either. Top work!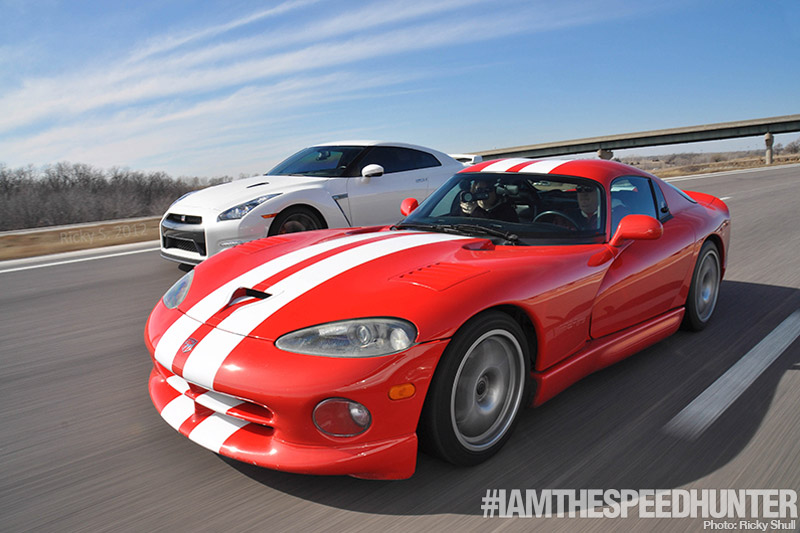 Nice and clean car-to-car tracking shot. Simple grading, nice composition and the just right shutter speed.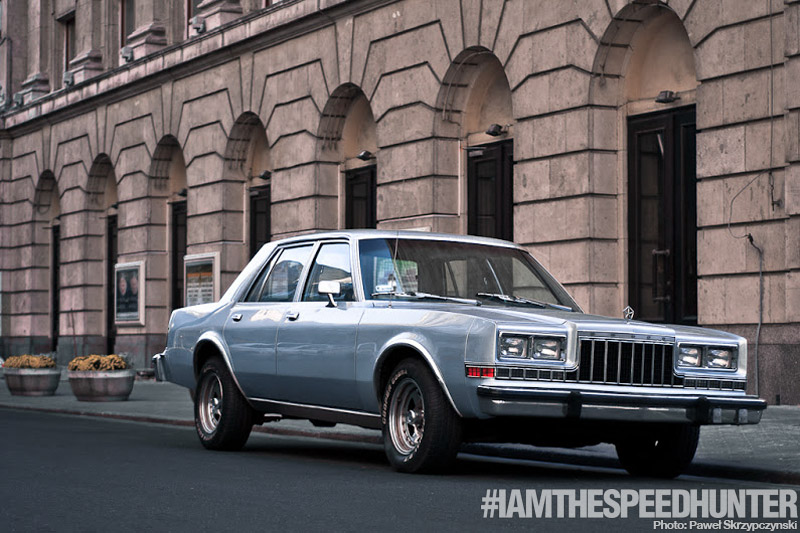 I like the lines in this one, the subdued tones and how everything just goes together.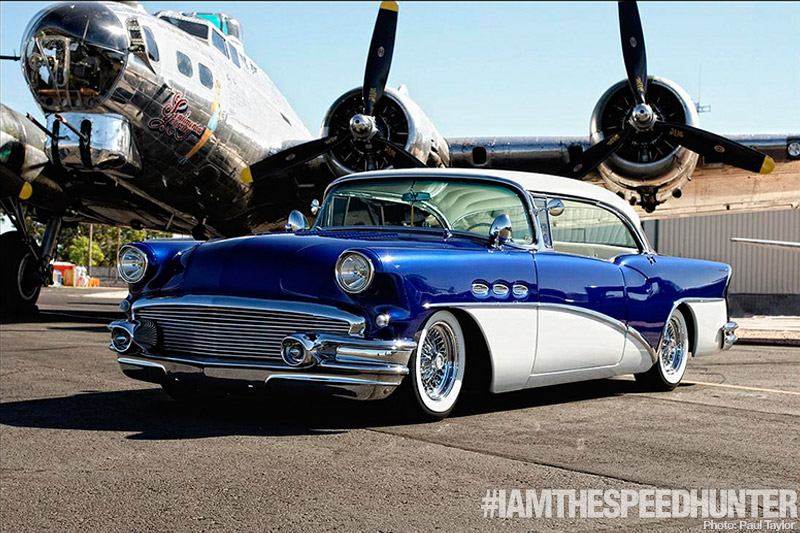 Now this is proper America – a '57 Buick & B17G. Superb depth in the colours too.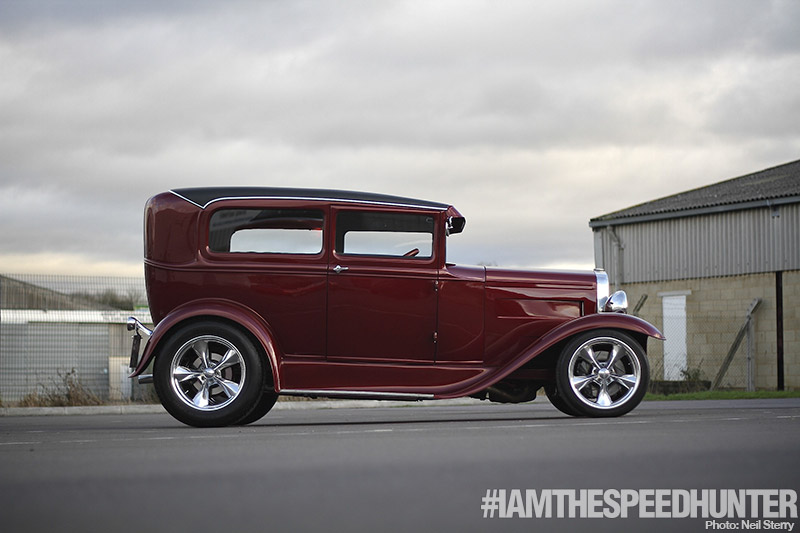 I've always been a sucker for a profile shot. Low point of view and a nice depth of field allow you to appreciate the details and rake.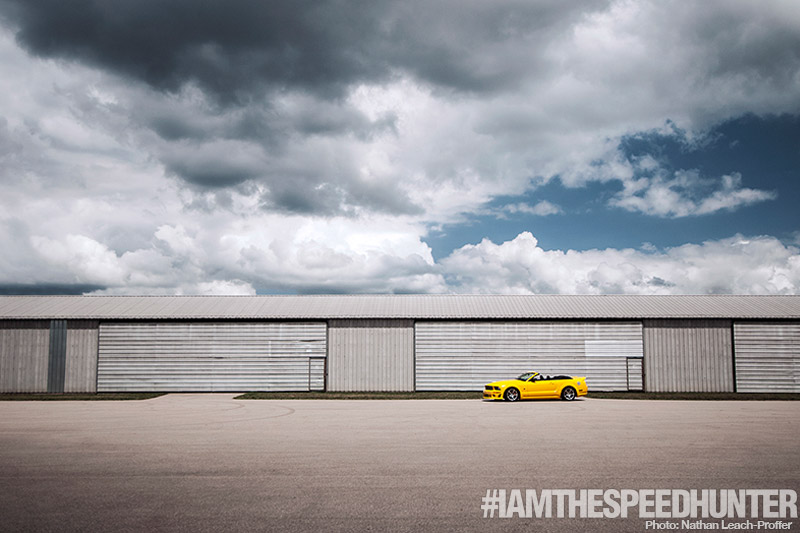 Big open spaces is what America is known for. Look how well the exposure is balanced with detail everywhere.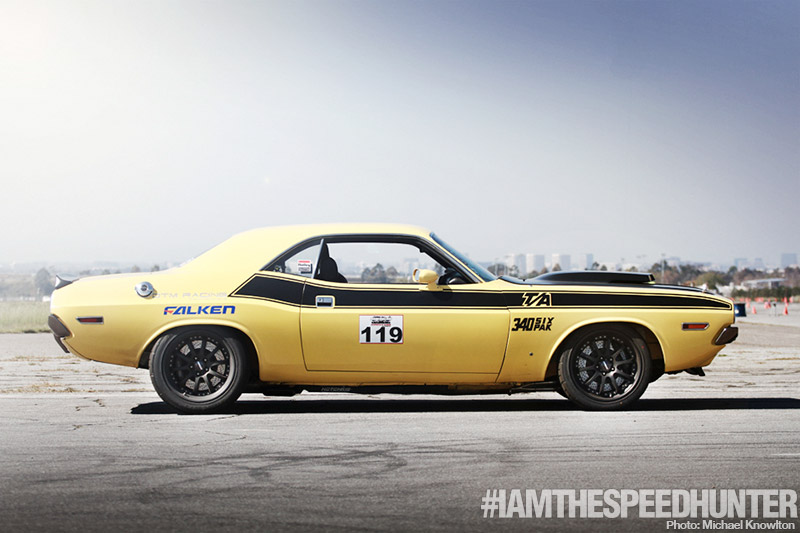 I did say I was a sucker for a profile shot right?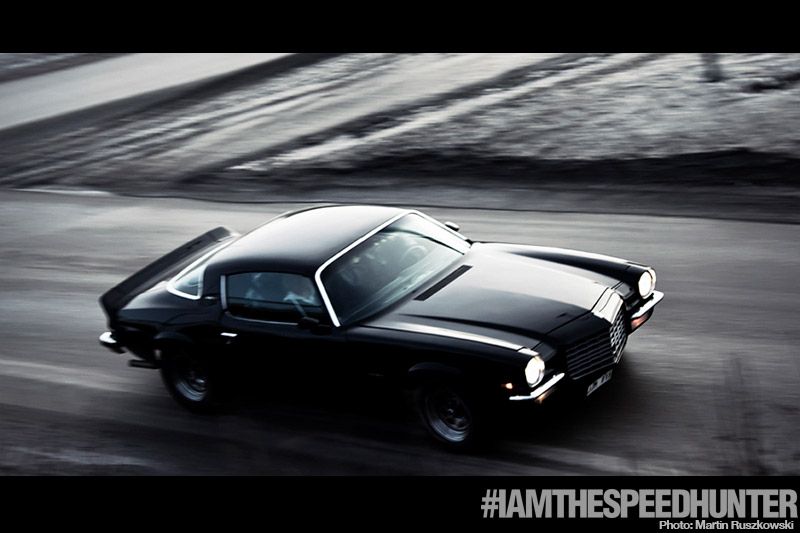 This little bit of America comes from Sweden. Nice vantage point and dark tones.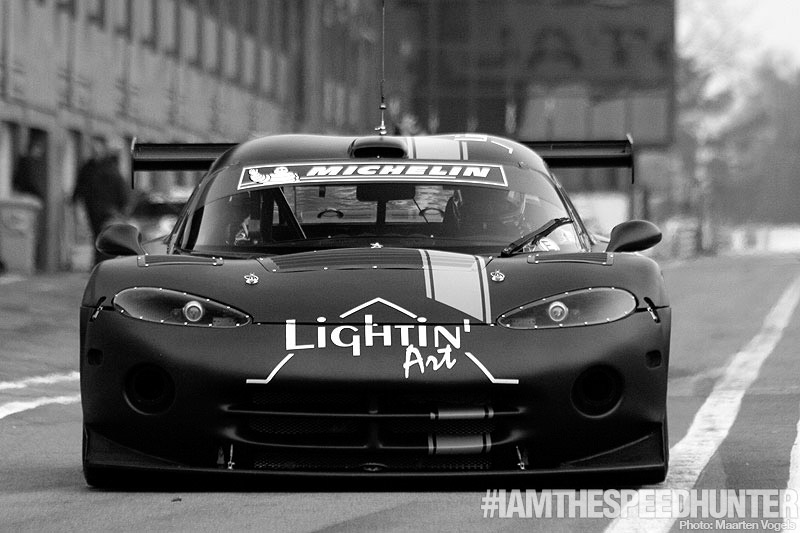 How intimidating does this look? Shallow DoF to hide the background along with a solid black and white conversion. Very good.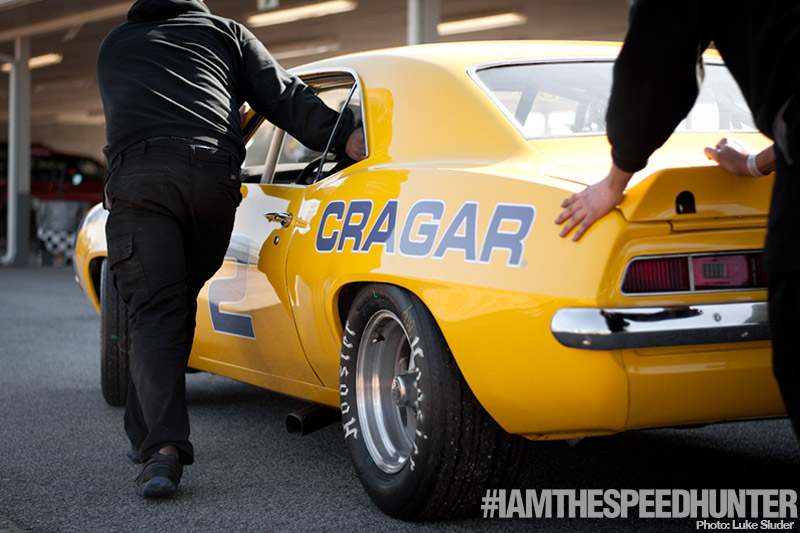 I like the fact that Luke has purposely cut off the heads of those pushing the car, as it allows us to fill in the blanks with our own thoughts and memories.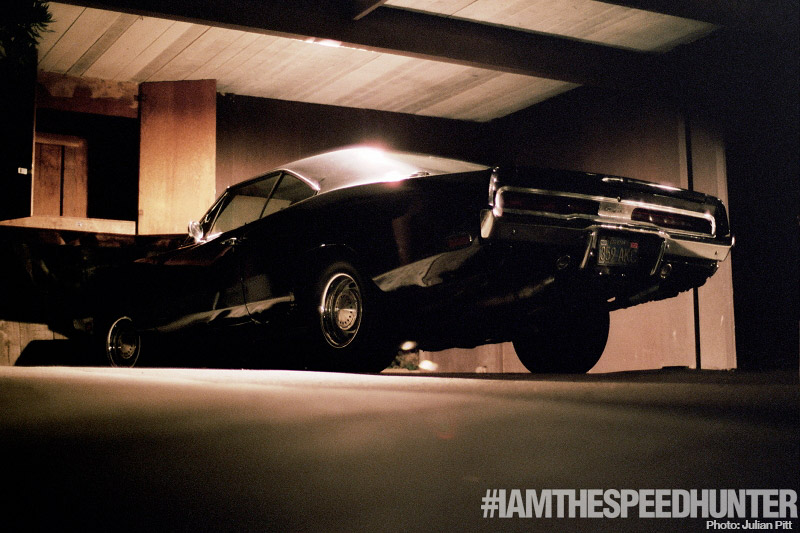 Spotted near his motel during Monterey, Julian got on his gut to shoot this Charger on his Olympus OM-1n 35mm camera. Bonus points for everything.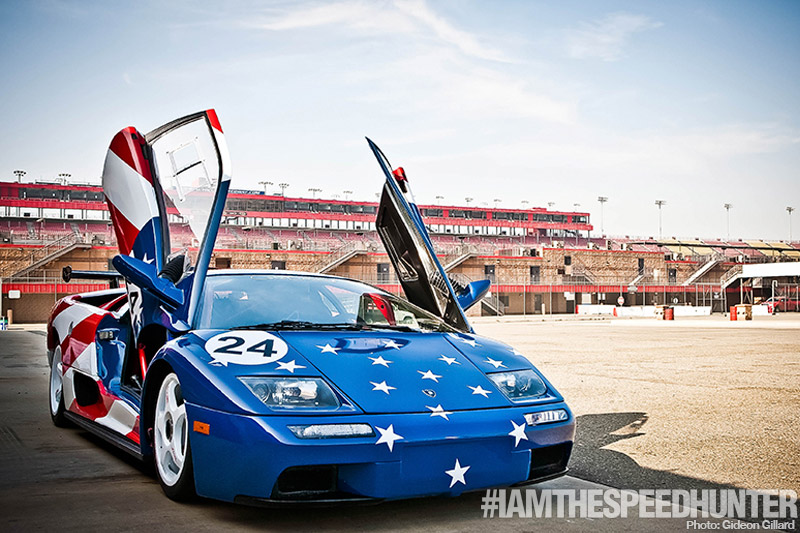 A Lamborghini with an identity crisis. Still damn patriotic tough. The challenge here would be balancing the car (which is in the shade) with the background in sunlight. Nice control over your exposure Gideon.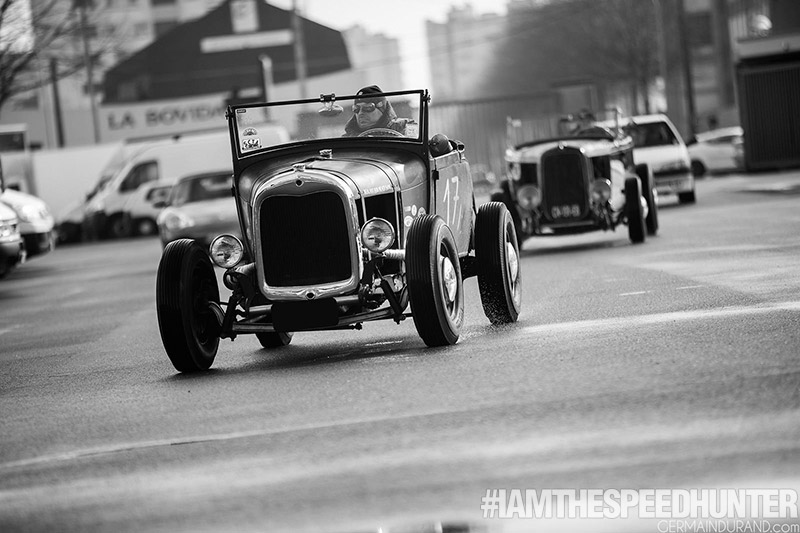 Germain has been killing it lately. That black and white conversion is masterful.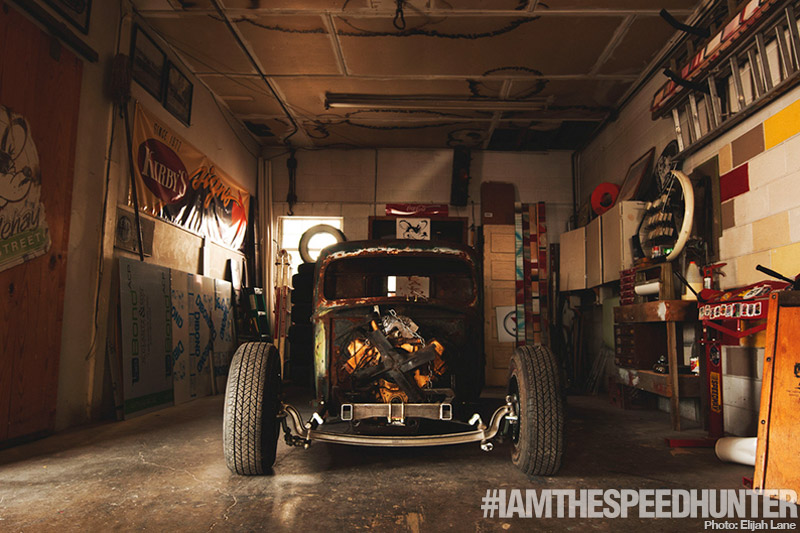 Elijah absolutely blew me away with his submissions but this was my favourite. Love all the little details around the garage and the lighting is top notch too.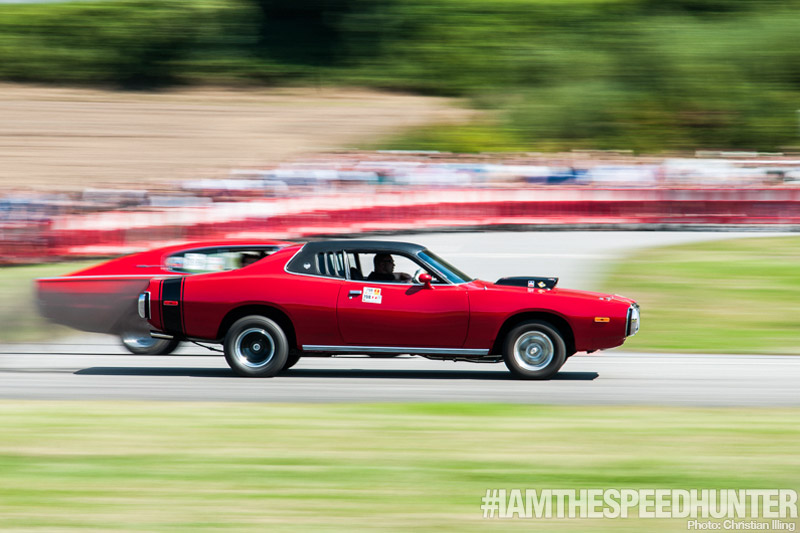 The strong reds work really well with the greens in this one. I like the detail of the shadow appearing through smoke at the rear of the car.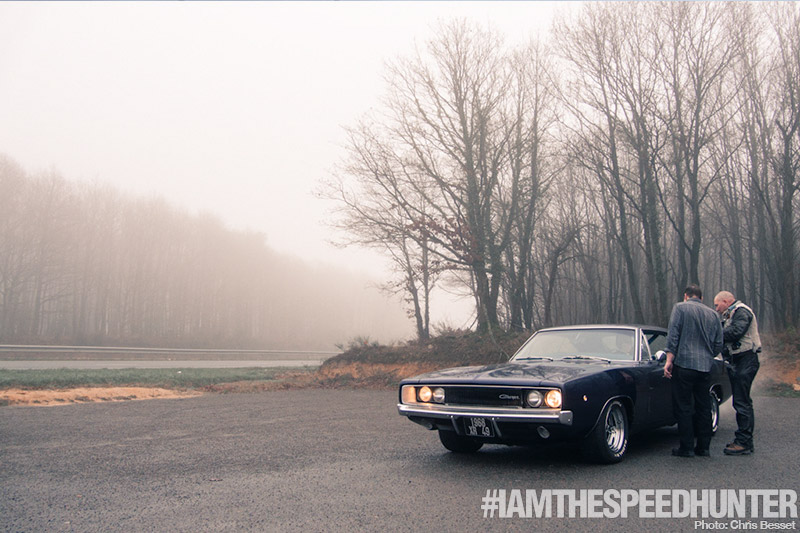 Quite a nice moment captured here by Chris. By shooting wide, he's showing us the bigger picture and in turn, this adds a lot more atmosphere.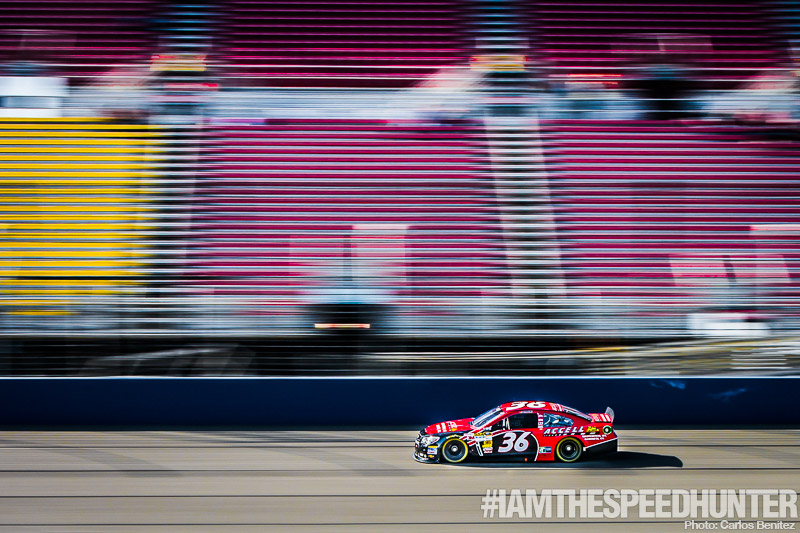 This is just magic. All the horizontal lines play their part, but the subtle dodging (that's brightening in non-darkroom speak) of the car really makes the whole thing pop.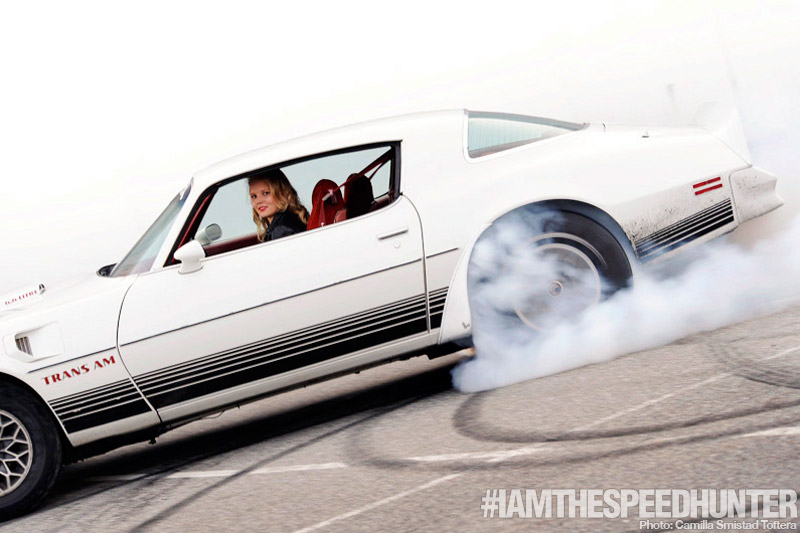 The expression, the composition, the action, it's just all so good.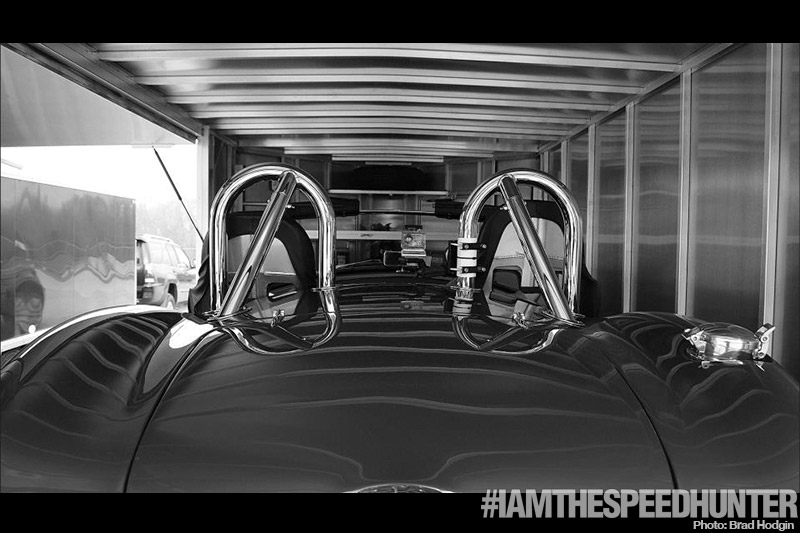 The reflections from the roof of this car transport help to detail the curves on the top of the body. Nice capture.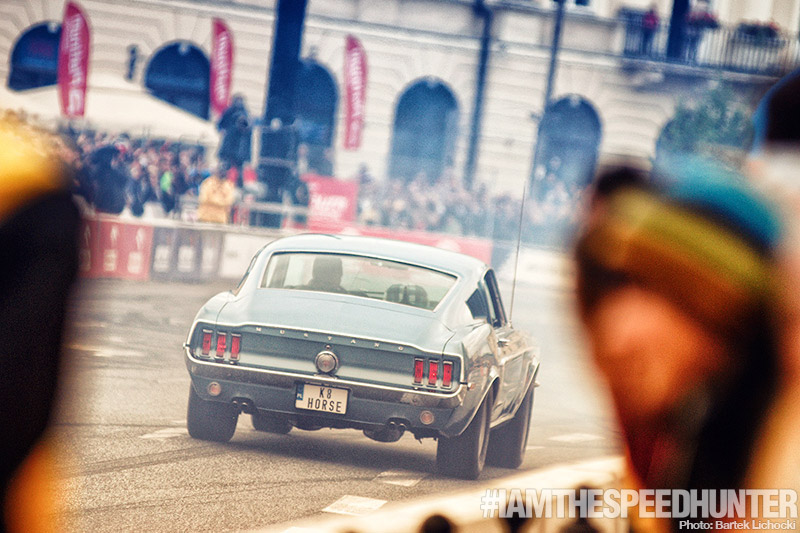 Using other spectators to frame your subject? Nice.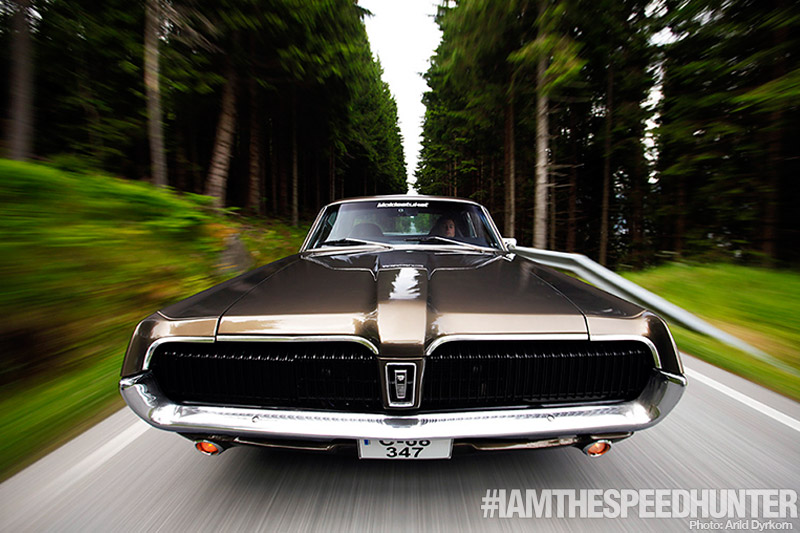 Love this mean looking Cougar captured in Norway by Arild. I'm starting to notice a lot of non-American America here.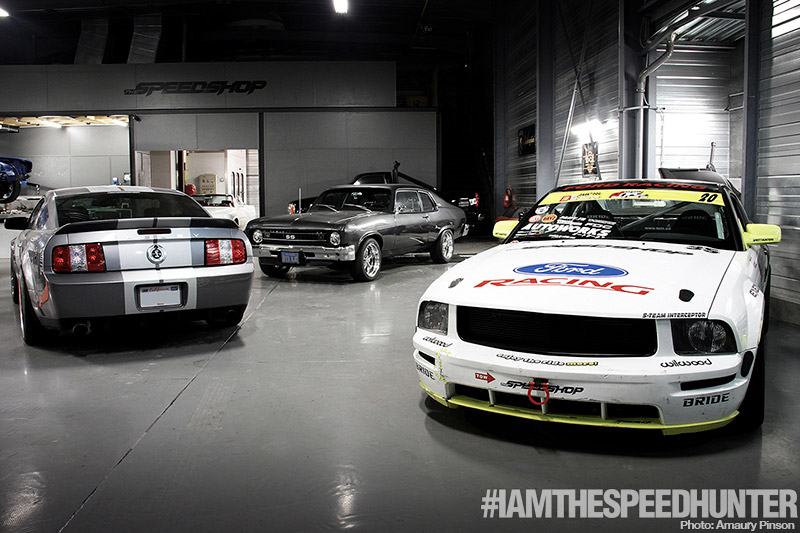 Which leads us to this image, which was obviously captured outside Paris in France. The Americans are being out-Americaned by the rest of the world. Who knew?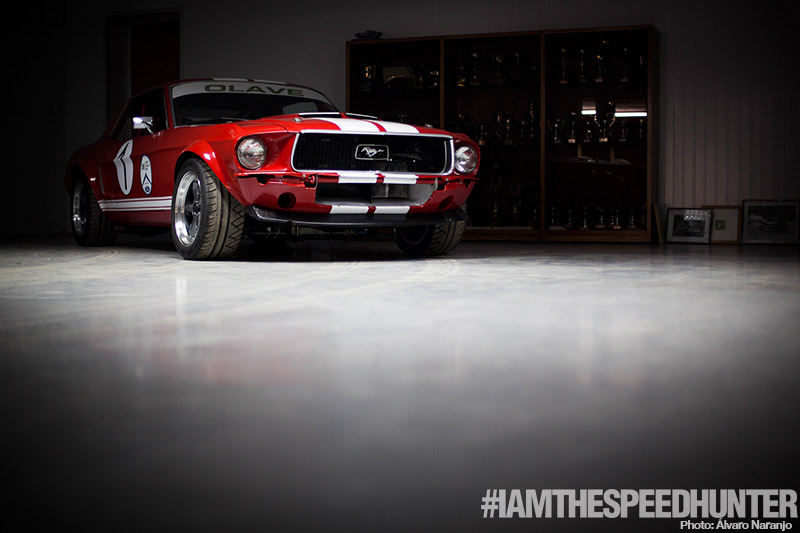 I had to include this shot by Álvaro. With the light coming from a single source, he's created this mean and atmospheric Mustang shot.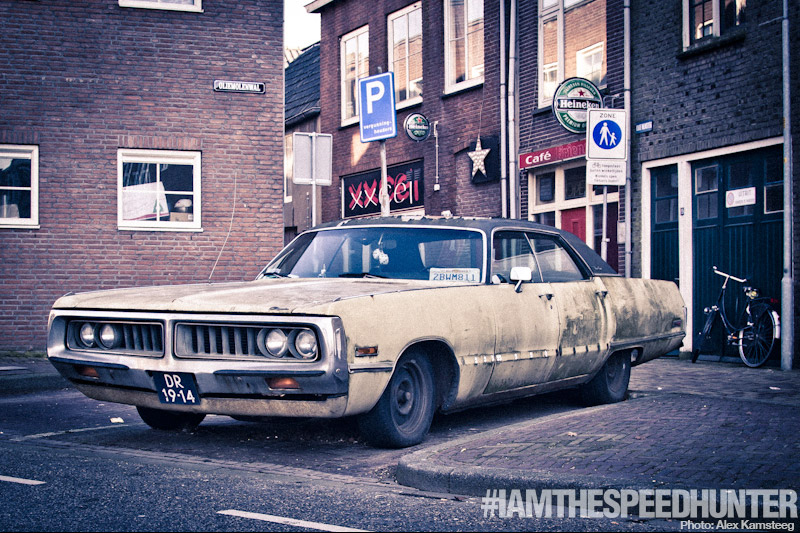 I'm going to finish with my personal favourite by Alex Kamsteeg. The car has been sitting in this spot for quite some time, but Alex needed to pass by it on his way home from work regularly until the area was quiet enough and free of other cars to capture it how he wanted. Perseverance and dedication. The American way. In Holland.
–
Paddy McGrath
Twitter: @PaddyMcGrathSH
Instagram: speedhunters_paddy
paddy@dev.speedhunters.com
About #IAMTHESPEEDHUNTER
We created #IAMTHESPEEDHUNTER to allow you the opportunity to share your skills and car culture experiences from around the globe with the rest of the Speedhunters audience.
How do you get involved? It's simple…
Flickr - Join our #IAMTHESPEEDHUNTER Flickr Group and share your favourite photos with us and others.
Instagram – Follow us on Instagram at @TheSpeedhunters and tag your own car culture images with #IAMTHESPEEDHUNTER
Twitter – Follow us on Twitter at @SPEEDHUNTERS and share your tweets with the #IAMTHESPEEDHUNTER hashtag.
Tumblr – Visit our Tumblr page to view the latest #IAMTHESPEEDHUNTER tagged images.
E-Mail – If you've been to a cool event and captured some amazing images, be sure to e-mail them to us on iamthespeedhunter@dev.speedhunters.com and tell us a little bit about the event. The images need to be a minimum of 800×533 pixels.
Have you submitted already but yet been featured? Here are some tips to help you…
DO – Submit your best work, regardless of when it was taken.
DO – Take your time shooting and consider each detail
DO – Try to submit each image no larger than 1000PX wide.
DON'T – Put a huge watermark on it. We'll make sure you're credited!
DON'T – Send us huge image files that kill our e-mail system!
日本のSpeedhunters読者にお知らせです。
Speedhuntersでは、週一回#IAMTHESPEEDHUNTERにて、読者の皆さんから寄せられたカーシーンの投稿写真を紹介しています。
投稿写真は、カーレース、カーショー、イベント等、車に関するものならなんでもOKです。
Speedhuntersで皆さんの撮ったカーシーンショットを世界中のファンに紹介して、あなたもSpeedhunters記者の仲間入りしましょう!
#IAMTHESPEEDHUNTERには、ツイッターかインスタグラムにて簡単に写真を投稿していただけます。
上記方法で写真を投稿する際は、写真に#IAMTHESPEEDHUNTERのハッシュタグを付けてください。
また、メールアドレスiamthespeedhunter@dev.speedhunters.comでも投稿受付しています。
写真は、800×533 ピクセル以上のJPGのフォーマットでお願いします。
上記サイズより小さい写真ですと、すばらしい写真でもサイトの写真サイズの関係上掲載できないことがありますのでお気をつけください。
投稿された写真は世界中のSpeedhunters読者とシェアされますので、あなたのベストショット写真を投稿してくださいね!
また、写真に併せてどういった写真なのか、どこで撮られた写真なのかの説明と投稿者様のお名前を明記の上投稿お願いします。
皆さんからの投稿お待ちしています!