No we're not just talking about slapping on a bodykit and a spoiler – this month FC examines full on Aero Tuning at its very finest. We're kicking off with a car that everyone is talking about – the Rocket Bunny GT86 (Toyota 86 or Scion FR-S depending on where you're reading this).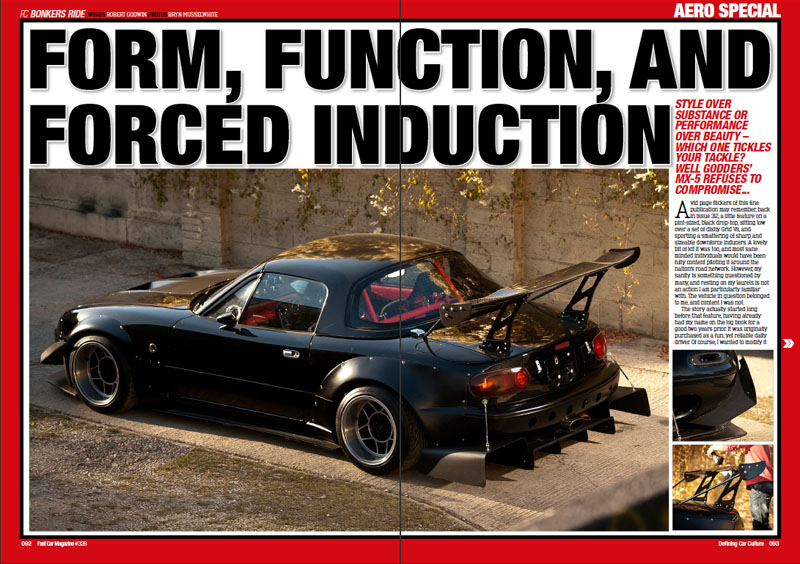 Other Aero-inspired features include Rob Godwin's Bonkers MX-5, The World Time Attack Series, Carbon fibre tech and even a polish proven to make your motor faster!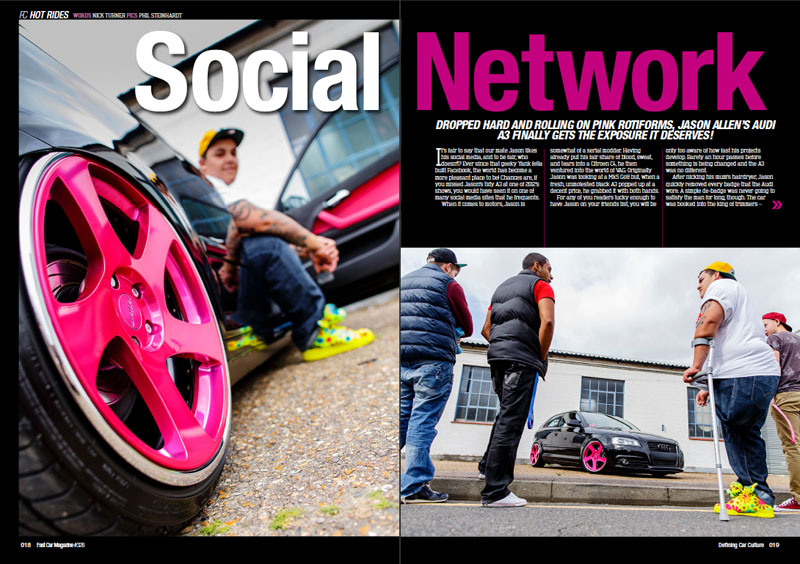 If wings are not your thing we have plenty of other features to fulfill your smooth and subtle fantasies. How about Lloyd Bickerstaffe's Pug 106, Jason Allen's Audi A3 or Grant Hopkin's Fiesta? Take your pick they are all inside.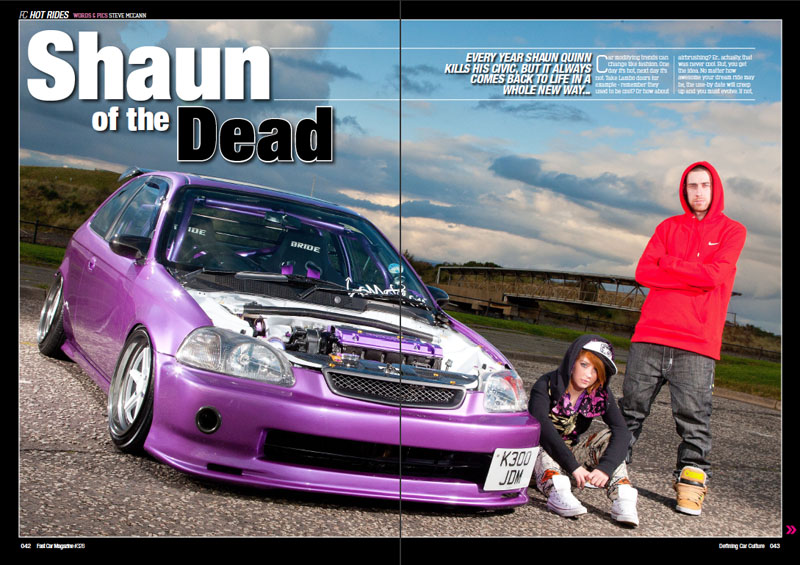 If crazy is what you're looking for you'll also find the full lowdown on Shaun Quinn's Honda Civic and Gary Russell's Nissan Micra Pick-up.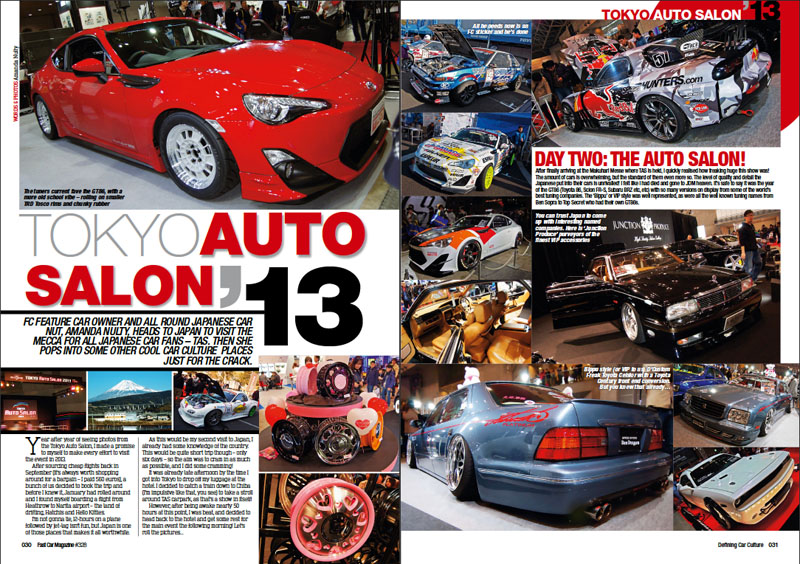 Getting out and about there's full show reports from the Tokyo Auto Salon and Las Vegas Consumer Electronics Show…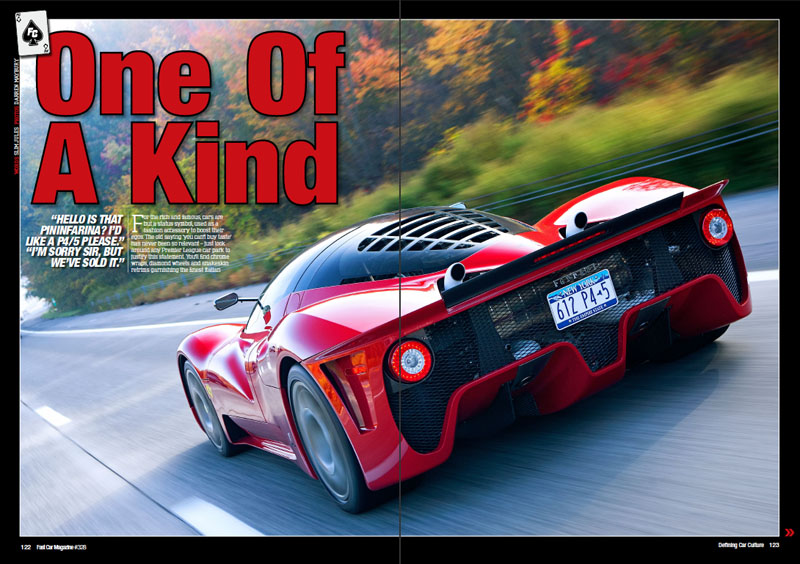 … and a special appearance from the world's rarest Ferrari – the Pininfarina P4/5.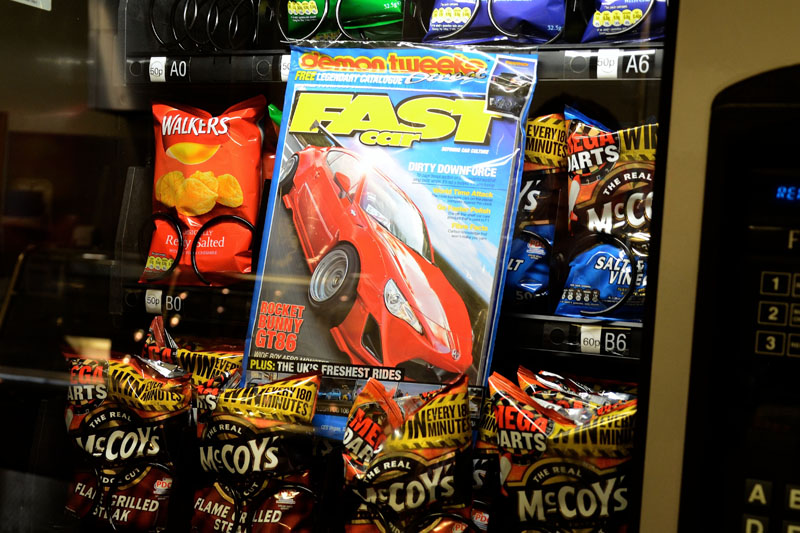 Fast Car isn't only available in print (in the UK) but on Newsstand for iPad, iPhone and iPod. We're also rolling out issues on some Android devices via Google Play and Amazon, but sadly we're not available in vending machines just yet! Get your copy today and we'll see you next month.
– Fast Car Mag