My name is Peter Kelly and I'm the editor of New Zealand Performance Car magazine. With Speedhunters' America theme happening, I was asked by the team to write a guest post, no doubt due to my perceived conflict of occupation – running a staunchly import-only magazine, and choice of vehicle – a 1967 Fastback Chevrolet Impala.
My life has always revolved around Japanese performance vehicles, right from when I bought my first turbocharged vehicle at sixteen. In the many years since, I've owned and modified a range of interesting Japanese cars, including a JZX90 Toyota Mark II featured on Speedhunters many moons ago, and have been working as a journalist within the import industry for the last decade. For a good percentage of the years since getting my first car, I had an active dislike for all things American automotive – I've always dismissed the American vehicle for, arguably, everything it stands for. Compared to the light, high-tech and exceptionally clever JDM vehicles that I loved, lived and breathed every day, these behemoths seemed to me like lumbering, inefficient land yachts – the epitome of stereotypical American excess. While that view hasn't really changed, it's those same attributes I used to hate, that I now love, thanks to a chance sighting of a stock standard 1967 Impala Coupe near my home in Auckland about five years ago. I was struck by it's overt, gaudy but at the same time strikingly beautiful appearance and although I didn't go straight out and buy one, I did from that day on, have a new appreciation and love for classic American cars. I also promised myself that when the time was right, I'd own a 67 Impala Fastback Coupe – in my eyes, the prettiest American car ever made (though I'm sure readers will have their own opinions on this).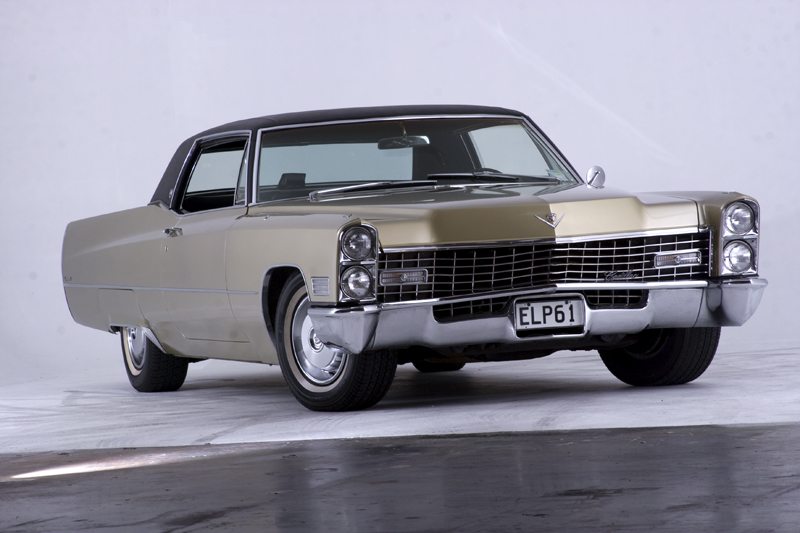 After first dipping my toes into GM ownership with a 1967 Cadillac Coupe De Ville a few years back, I quickly figured out that there was little point in pouring money into a car that was never really the dream, so I sold up for a tidy profit (another benefit I was far from accustomed to coming from JDM cars), and eventually found a beat-up numbers-matching Impala fresh out of Arizona.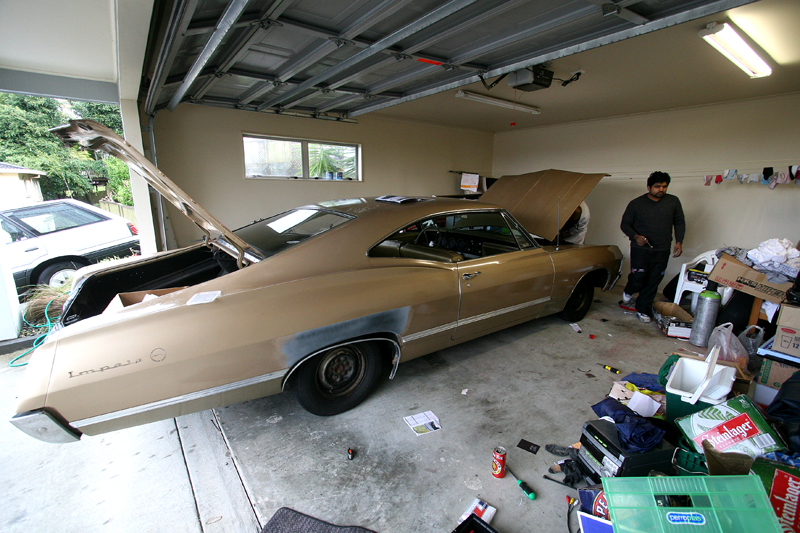 The next year was spent restoring the car with help from friends, a few of whom didn't really get it, but were there nonetheless. New chrome, a full panel and paint, carpets and plenty of rust removal began to cut into the wallet pretty deep.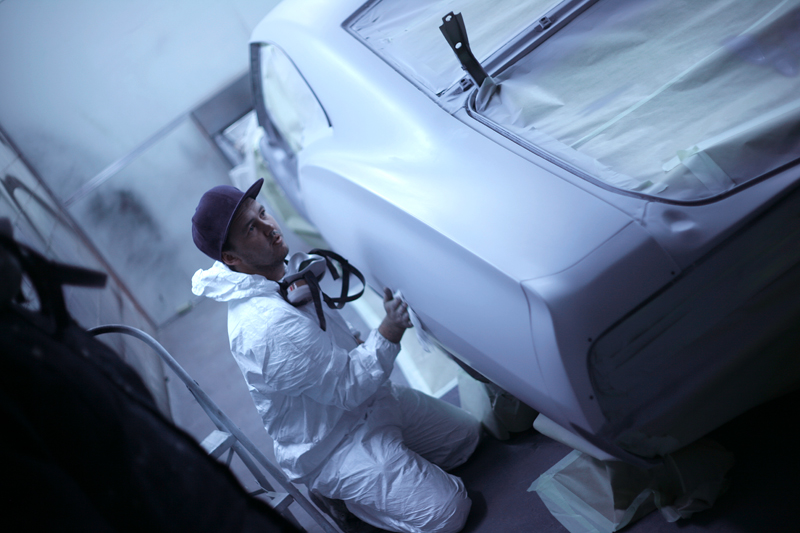 Despite some internet chatter, the odd email and awkward hostile conversation from people who thought that it was wrong someone in my position should be building a car like this, I persevered and the end result is exactly how I'd imagined it would be.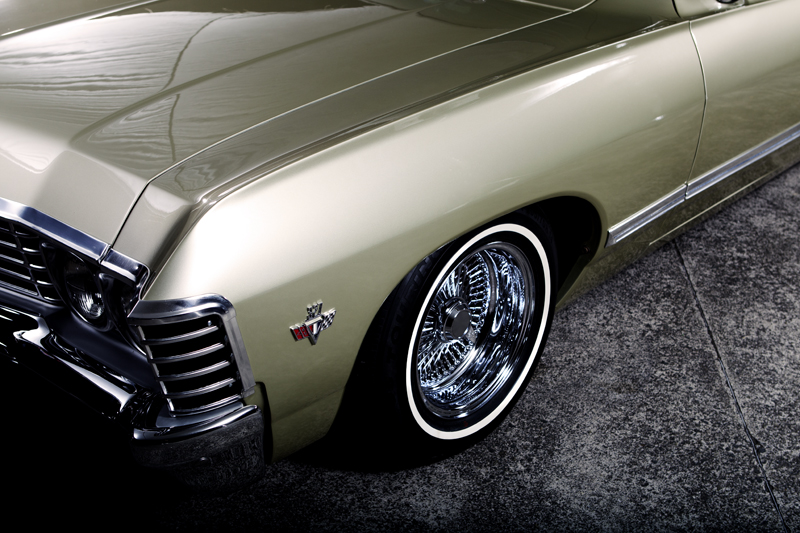 The paint, applied by Grant at Auckland's GT Refinishers, is a modified Jaguar gold from PPG. Coming from Japanese cars, I never actually thought about how much more paint you'll need to purchase to cover a car like this, but at 5.4 metres long and a little over 2-metres wide, the budget blew out pretty quickly, especially when factoring in the extra labour involved in getting those massive panels perfect.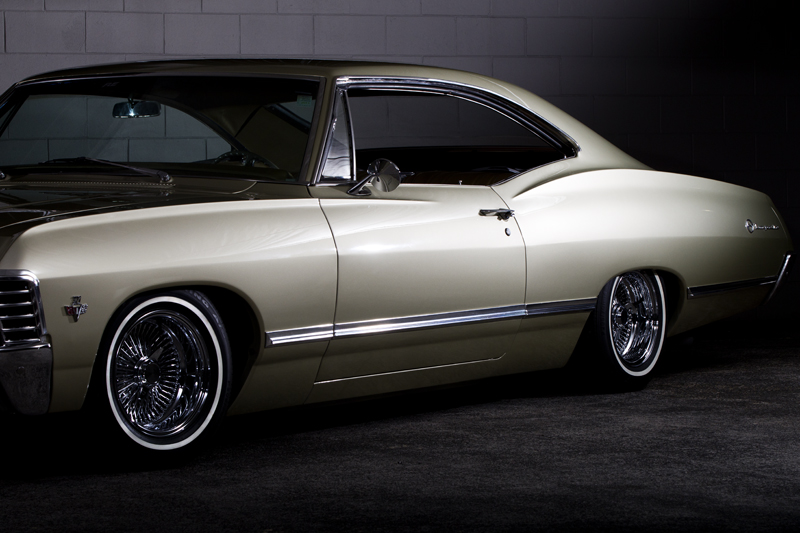 The car sits very low on 14-inch reverse offset (around -10) wires by way of static suspension, which I think goes a great way towards enhancing its soft, flowing lines. People always ask my why I've never installed hydraulics or bags in the Impala – simply put, though I appreciate juice and air, it's just not me and I didn't want to ruin the originality of the car.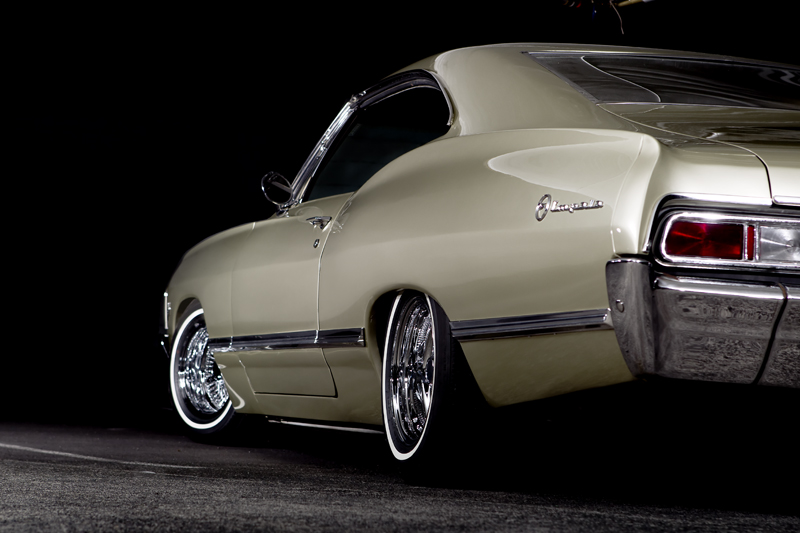 To me, of all the Impala generations, the 67/68 is the most beautiful. It's massive hips, more pronounced than the similar 65/66, flow effortlessly towards the rear of the car, meeting up with the 67/68's unique fastback roofline at the simple, clean taillights.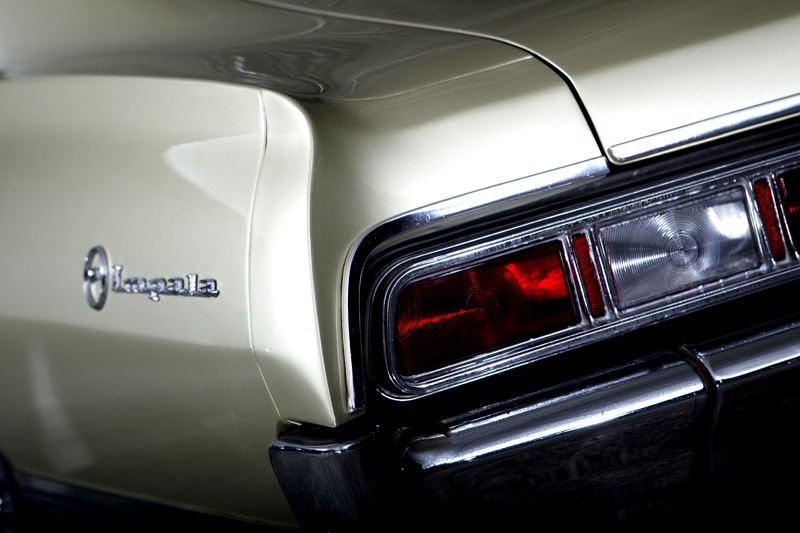 This is the easiest way to tell the two fastback years apart – the 67 uses three-pane rectangular lights above the bumper as pictured, whereas GM changed to six big round lights recessed into the bumper itself the year after.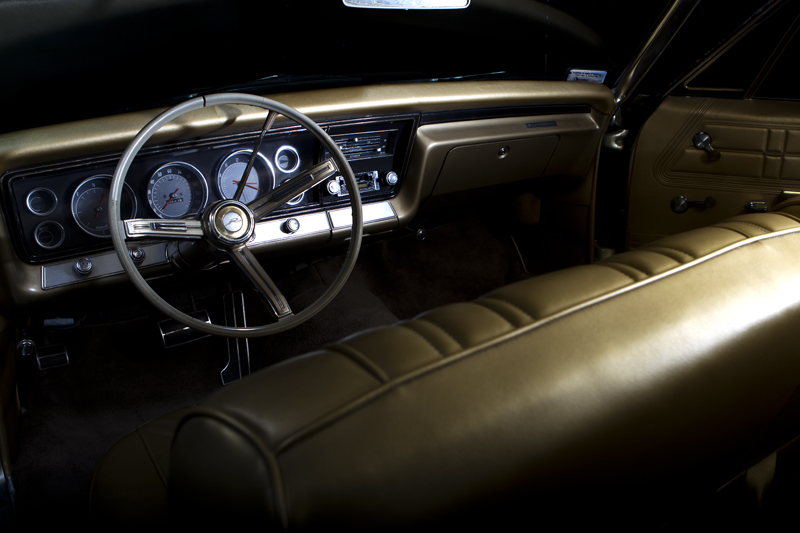 Interior-wise, the factory gold-vinyl interior remains because, well, it's just so incredibly ugly that it does a full circle and once again becomes strangely appealing.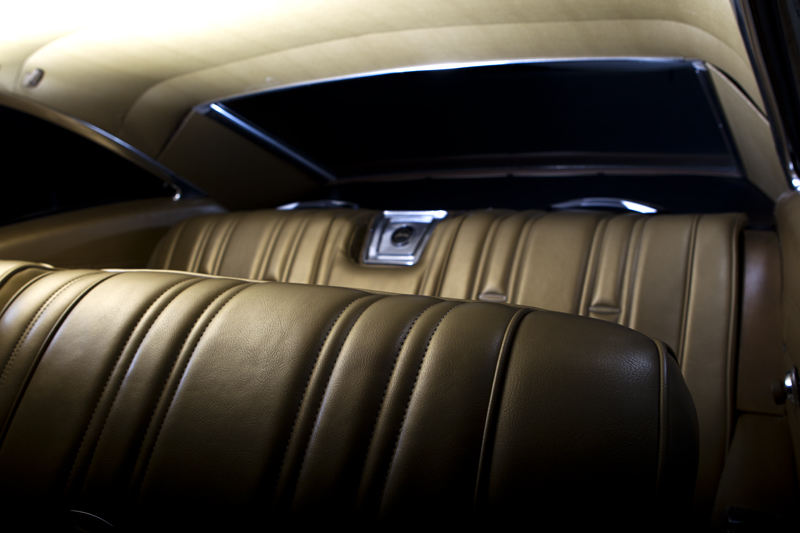 Until this car came to New Zealand, it was owned by one family since new, with ownership going from father, to mother and then to son as the years rolled on. This would explain the very tidy condition of the gaudy gold covering the entire living space of the car. The glove box still contains the original dealership papers, service history and a 1995 Blockbuster receipt for Sister Act II on VHS.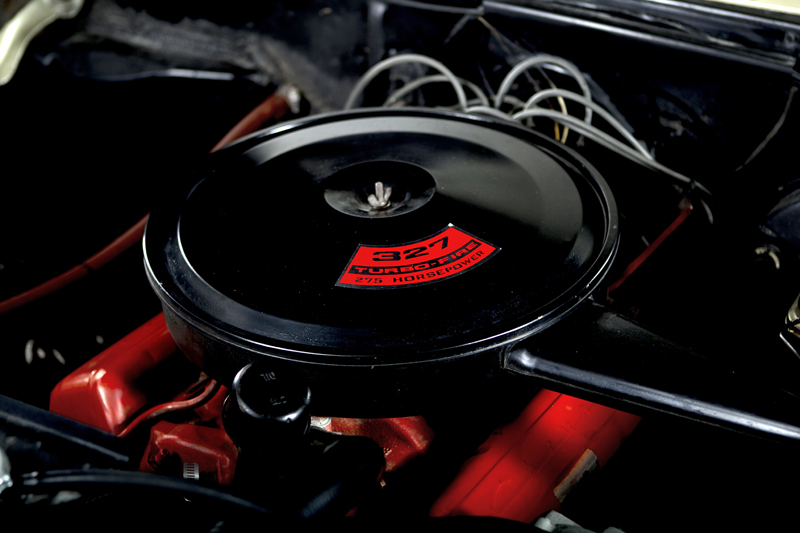 The Impala runs the factory-fitted 327ci small block V8, which I've kept as original as possible. It's not going to propel the car to a 10-second quarter mile, but that was never the point – this car never had to be fast.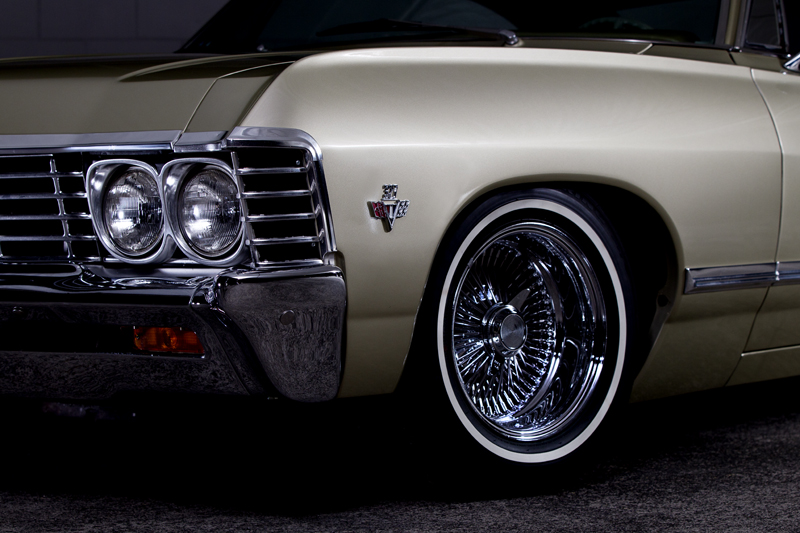 With six seats (eight in a pinch), a good sound system and a strong, reliable driveline, the Impala has improved my life considerably over the three years since it's been on the road. No doubt, it'll probably be the summers spent cruising New Zealand's beach towns and car festivals that I'll remember fondly in my old age. I'm not sure I could say that about any other car I've owned…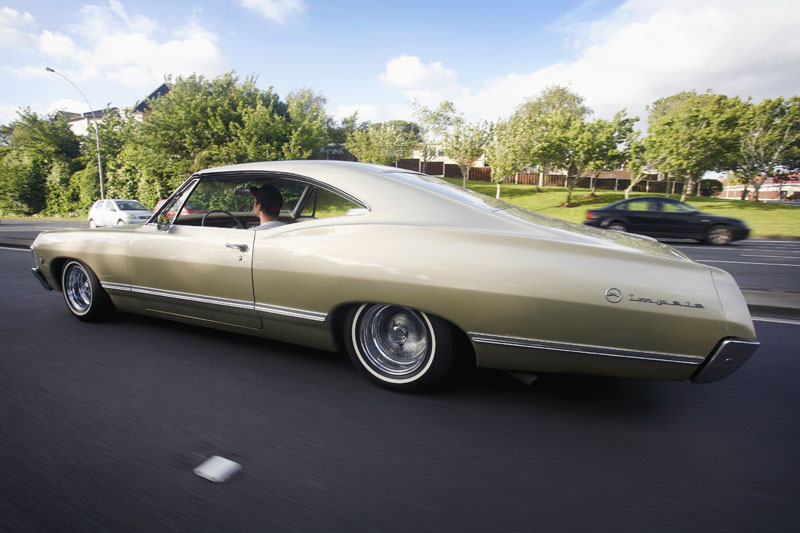 Though I will always love Japanese cars and will continue to own and modify them for the rest of my life, in terms of pure aesthetics and impact, to me, there are few JDM machines that can match the beauty and pure presence of this "coke bottle" era in American motoring. I'll admit that I used to be very one-eyed when it came to cars, but owning, driving and maintaining this Chev has helped me to become what I now think of as a true car enthusiast – someone with a completely open mind to all types of vehicles.
While I'm sure not everyone will share or even understand my unbridled love for my Impala, for all its flaws, to me it's quite possibly the most beautiful thing I've ever laid eyes on. It's a car that makes me fight a smile every time the garage door rolls up, and the day I stop feeling like a giddy child when I pump the accelerator a few times and turn the key on first start up, is the day I know it's time to move on. Realistically, I'm not sure I can ever see that happening… #joyofmachine
-Peter Kelly