Maxime Martin and John Edwards are rookies on the BMW Rahal-Letterman-Lanigan team. This past weekend was their first 12 Hours Of Sebring and it certainly won't be their last.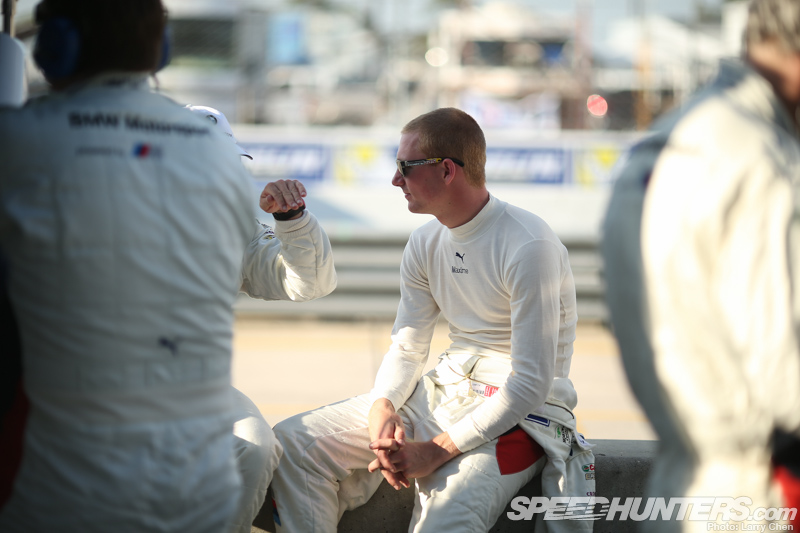 Maxime is 27 years old…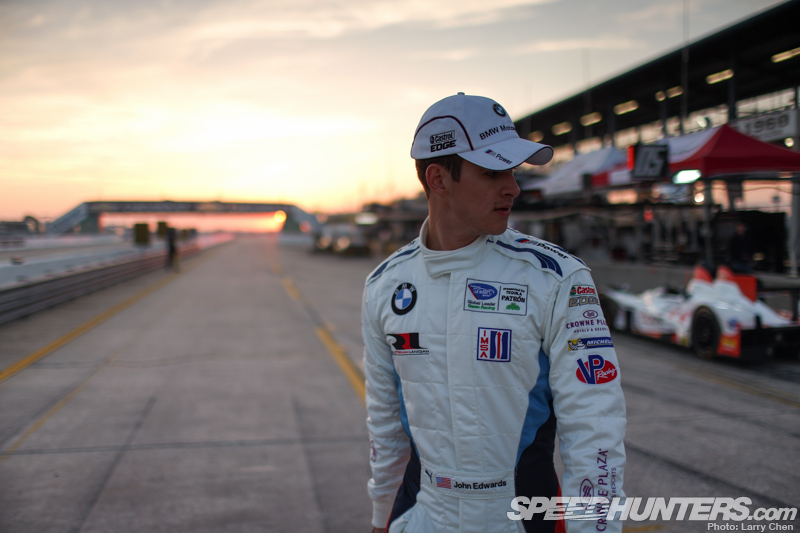 …and John is even younger at just 22 years old.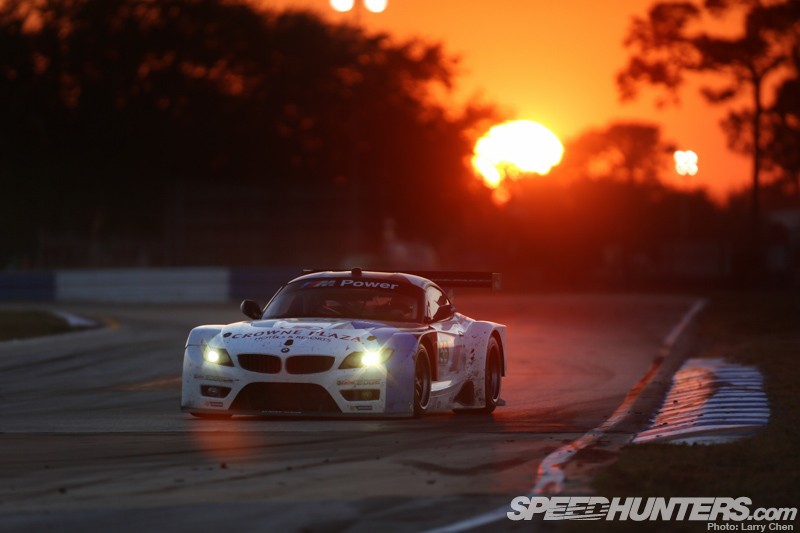 John will be driving with Dirk Müller and Joey Hand in the GT-class #56 BMW Z4…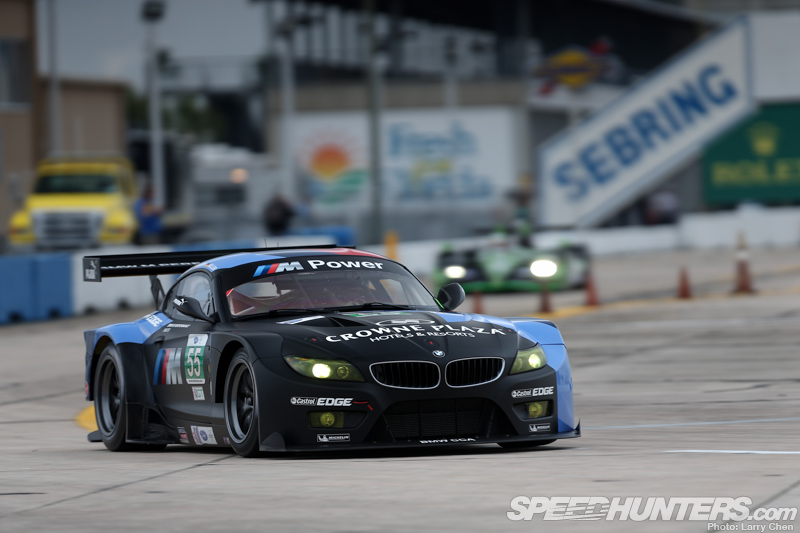 …and Maxime will be driving alongside Bill Auberlen and Jörg Müller in the black #55.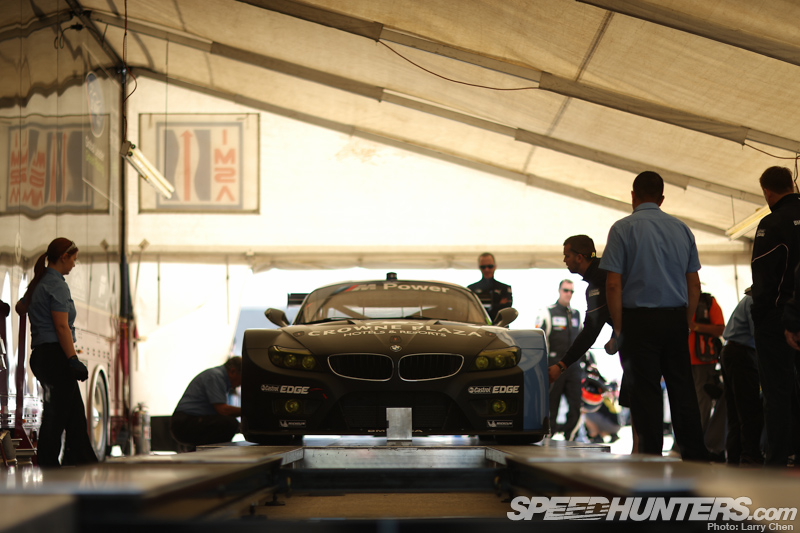 I figured it would be interesting to sit down with these young drivers, so they can give us some insight on the team as well as what it is like to be a professional racing driver at such a young age.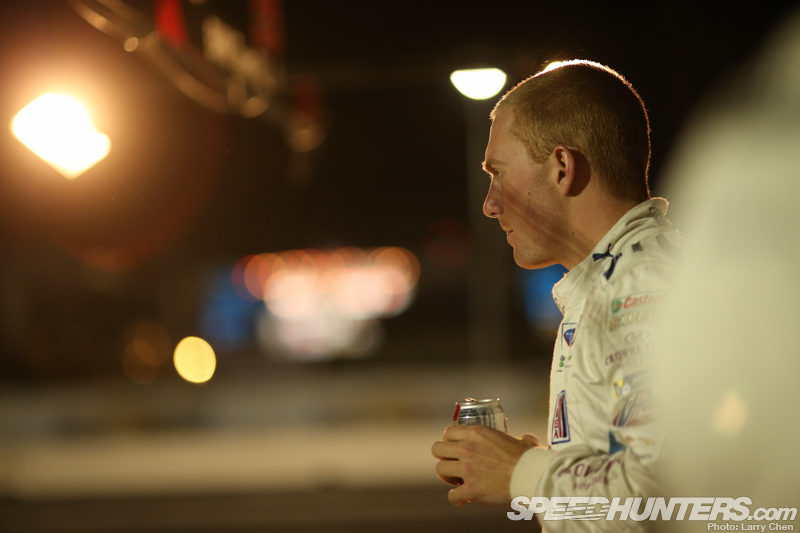 Larry: Thanks for taking time out of your busy schedule. Could you please tell the Speedhunters out there a little bit about yourselves? Maxime, you can go first.
Max: My name is Maxime Martin. I'm am from Belgium and I live in Brussels. I've been racing professionally since 2005. I have mostly driven in Europe and I did some World GT1 with the Marc VDS team in their Ford GT worldwide but not in the US.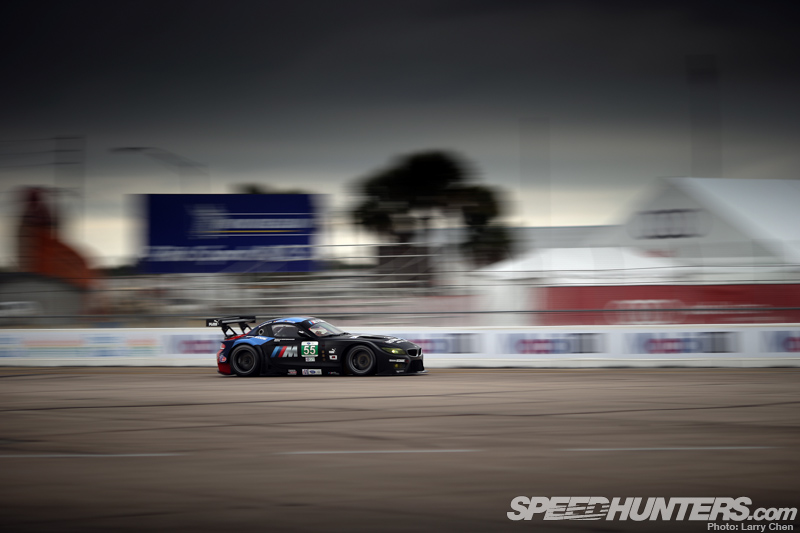 I recently drove for the same team in a BMW Z4 GT3 in the Blancpain Endurance Series. I did Daytona for the first race in the US and now I am doing a season with BMW in the USA. I'm looking forward to racing over here.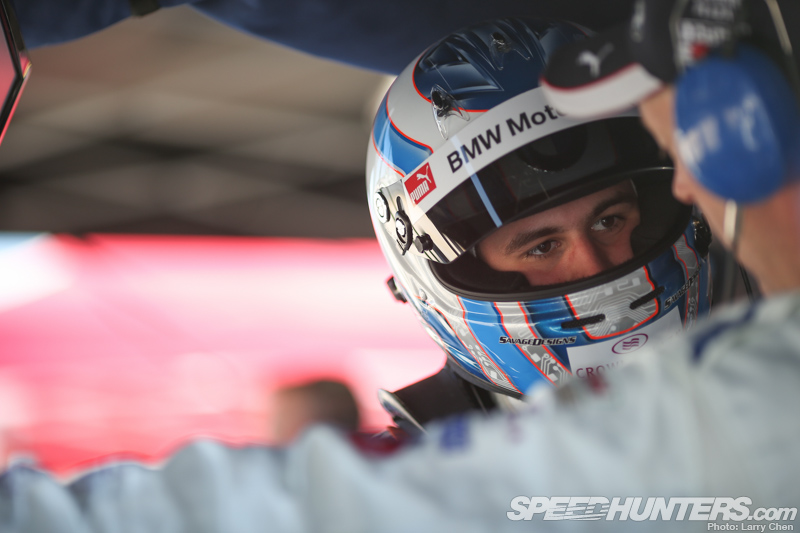 John: My name is John Edwards. This is my first year with Rahal. I'm 22 years old; I just had my birthday this week while I was testing for Sebring. I live in New York right now, in Manhattan.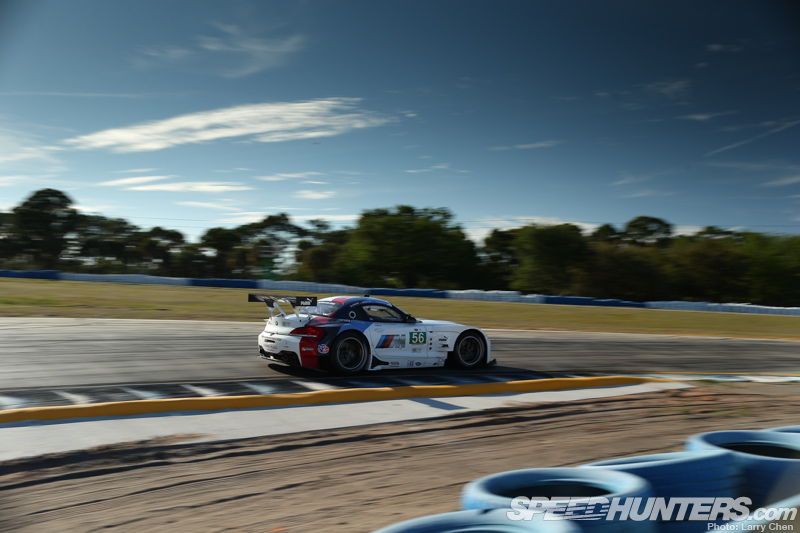 I was born in Nortonville, Kentucky, but I moved around a lot for racing. I lived in New York for a couple of years, Indianapolis for a year and then Cincinnati with my family for a short time. Now I've been in New York for a year and a half and already I'm thinking about moving again, so I've been moving around for quite a bit.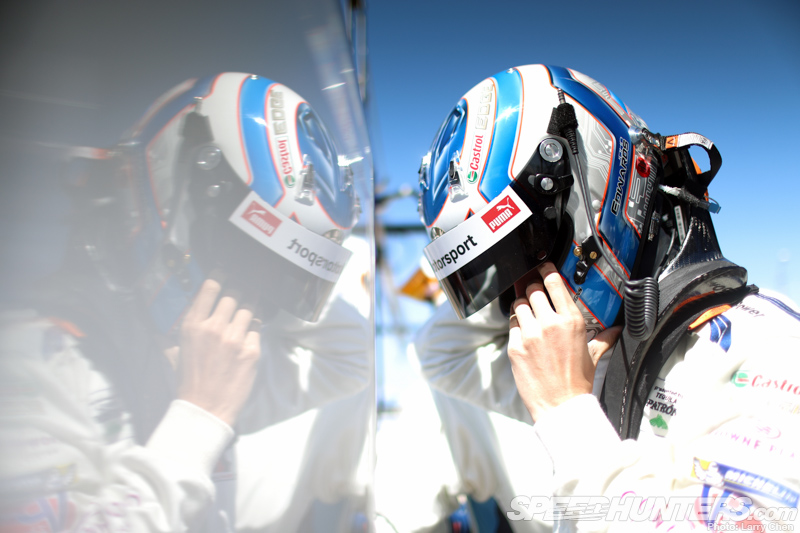 Larry: So it's both of your first times at Sebring?
John: It's my first 12 Hours but I've competed here in some junior Formula series in Atlantics and Skip Barber.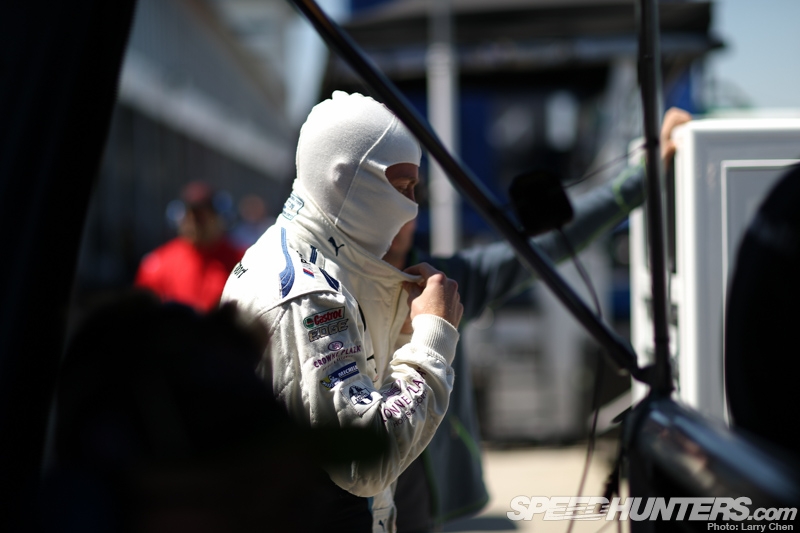 Larry: Was driving for BMW something you two have always dreamed about?
Max: Yeah, I think it is a dream for every driver in the world. The goal is to try to be with a manufacturer, a brand like BMW – it's one of the biggest brands you can be with. It's a goal we are all looking for.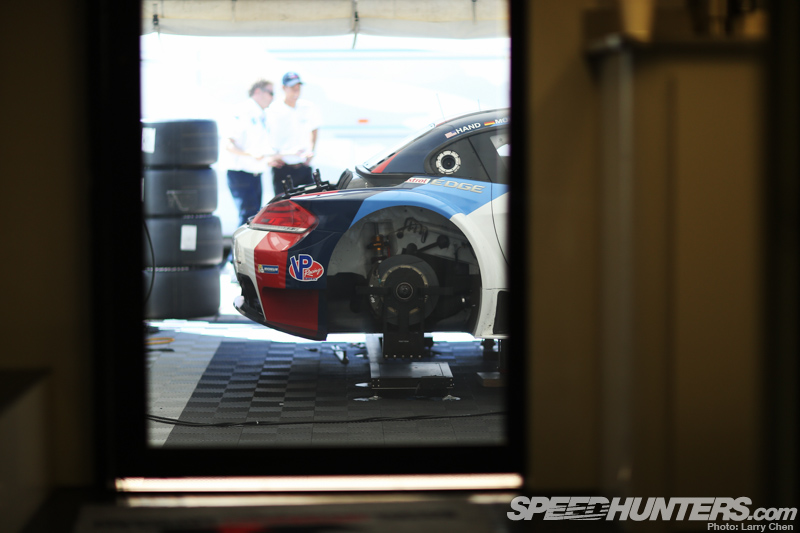 John: I think the great thing about BMW is their international presence. They're a major manufacturer in the US but they're racing all around the world. They're a huge manufacturer in Europe and that's obviously where they were born. So you see a lot of international drivers coming to the States to race and you see people like Joey Hand that are also racing in DTM.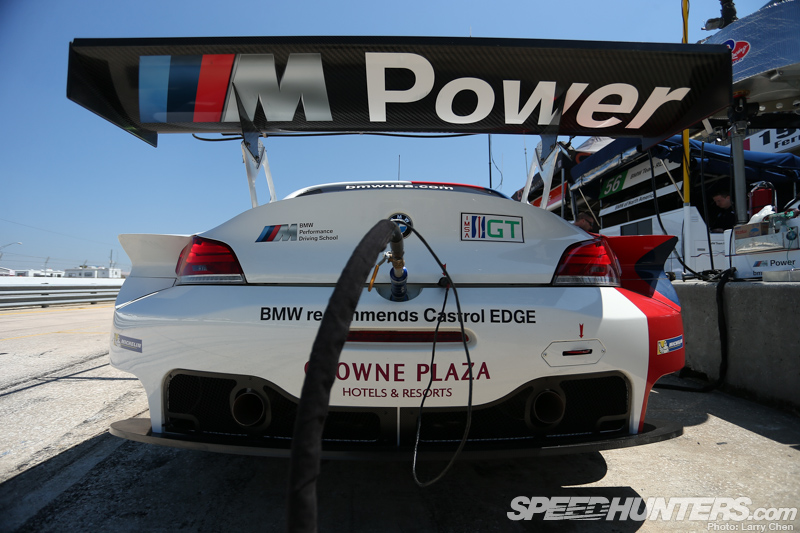 I think as a driver for BMW there's a lot of promise and lot of opportunity to drive both in ALMS, and also potential for opportunities abroad. I was happy to get the call and join the team. But this year I'm only part-time, so hopefully in the future I can turn it into a full-time factor.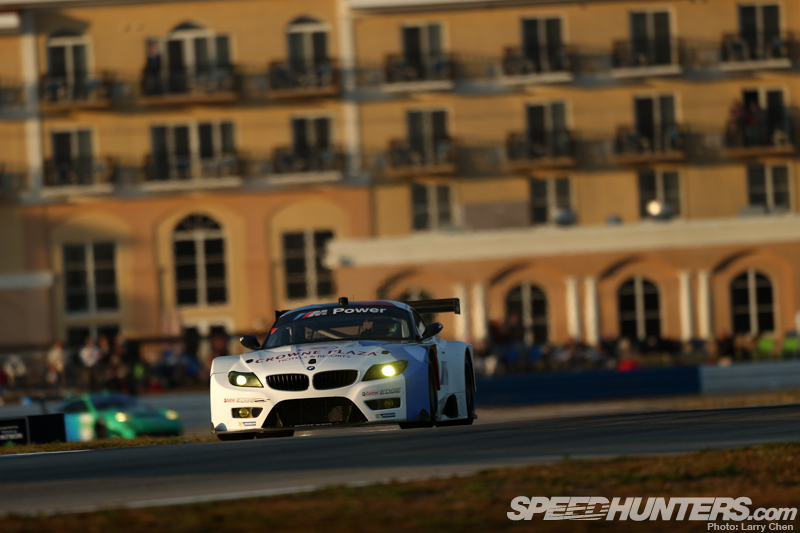 Larry: What about you Max? What is your plan this year for Europe?
Max:  I will drive this year in GT3 in Europe, so I will do the Nürburgring 24 Hours and 24 Hours Of Spa, so I'm doing quite a lot of endurance racing. I'm a reserve driver for DTM as well, so my goal is try to be in DTM in the future.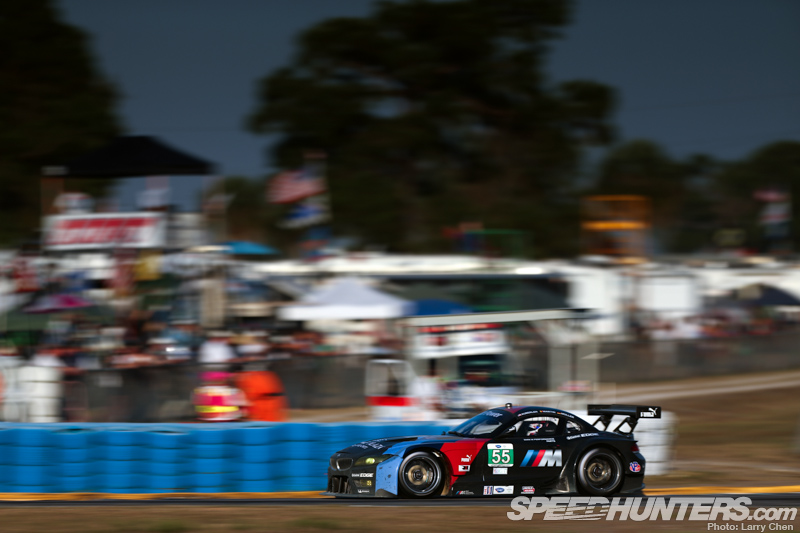 Right now it is very important for me to do well in the ALMS this year, to show BMW they made a good choice. It will be a tough year, but I am really looking forward to proving myself.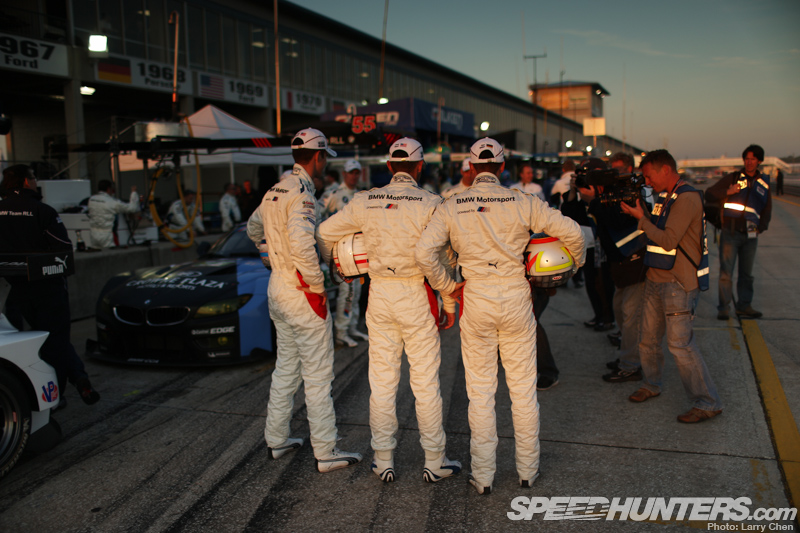 Larry: You both are super young. Do you take advice from the more experienced drivers on the team or do you kind of bring your own flare to it? They're obviously putting a lot of trust in you guys.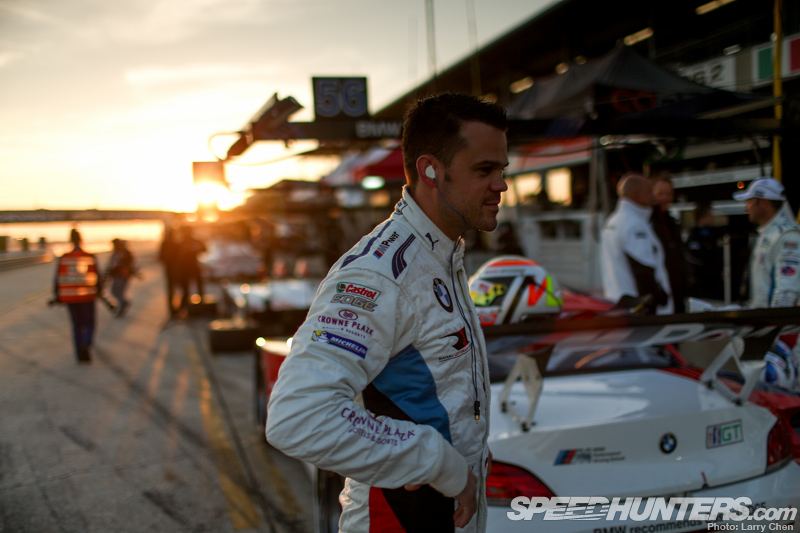 John: I think it's always an advantage to come into a team with drivers who are very experienced. We have that with Dirk Müller, Joey Hand and Bill Auberlen.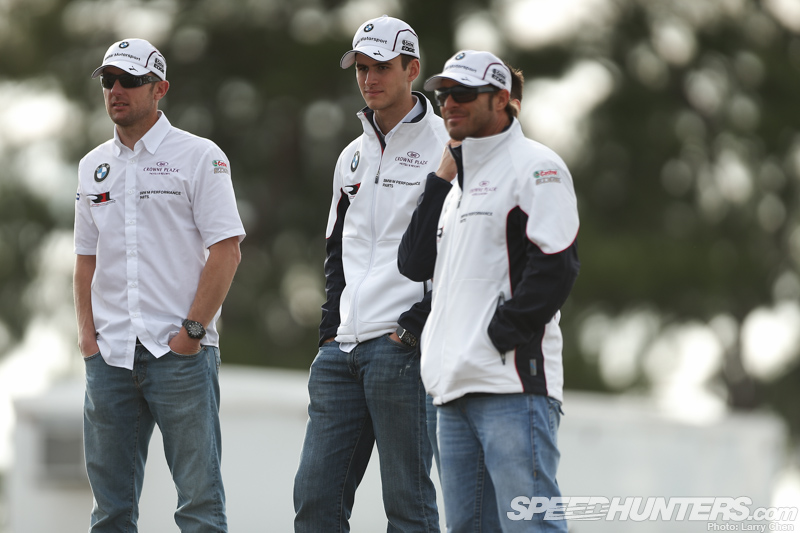 They've all been with BMW for a long time and they've all been with Rahal for a number of years, so it's really a big advantage to work with them and have them to help us learn with the engineers and how they work, because each team has a little bit different atmosphere.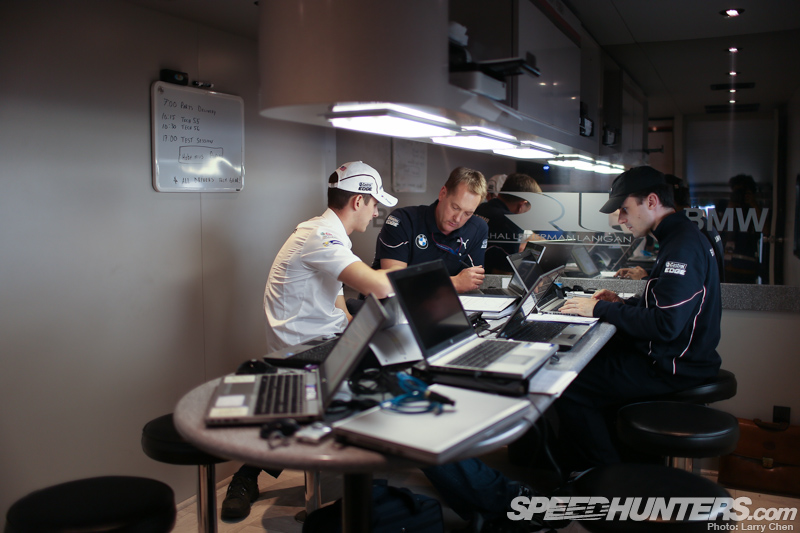 It definitely helps and you can learn a lot outside the car with drivers that know the team and know how they operate. It's also really helpful to have guys that have experience in the series and in the car to compare data and discuss stuff on track.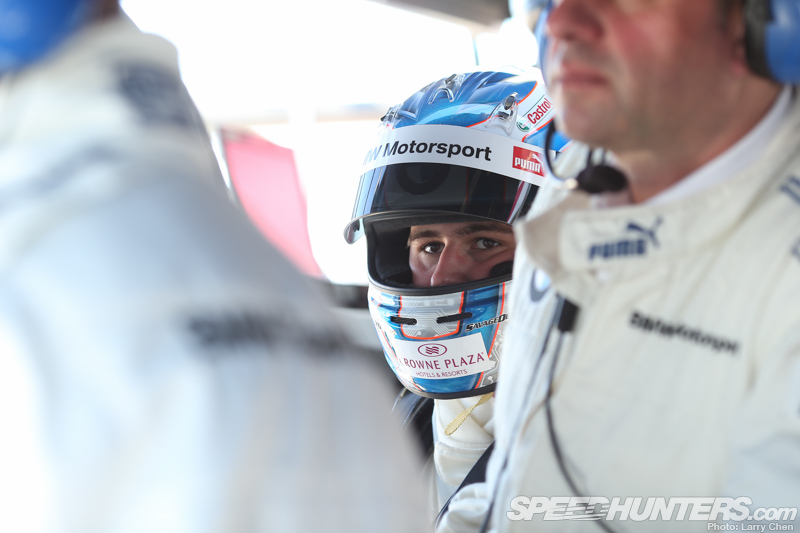 For me it's a very different car from what I've been driving for the past few years. It's a great advantage for me to have that.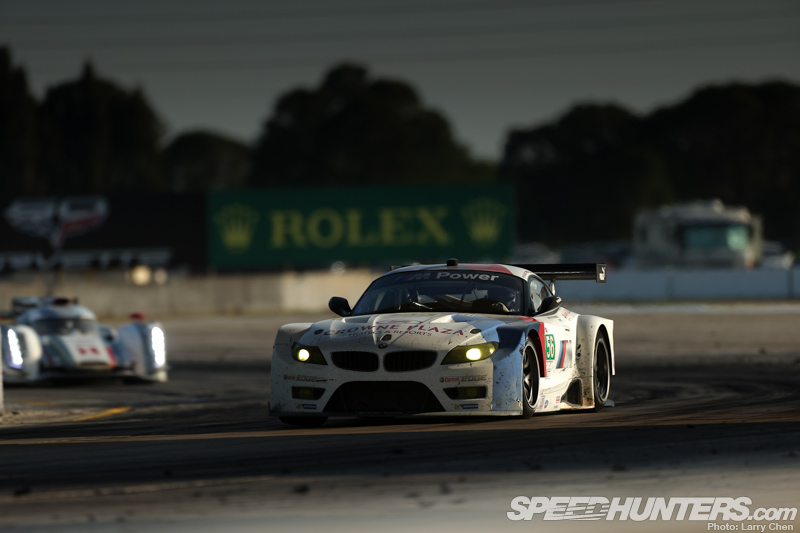 Larry: Tell me a little bit about that. What do you mean by different?
John: I've been in GrandAm for the past three years, and the cars are quite different. I have experience with some traffic and endurance racing, but this car actually feels more like a Formula car than a GT car, so I've definitely had to sort of go back to my roots and Formula cars.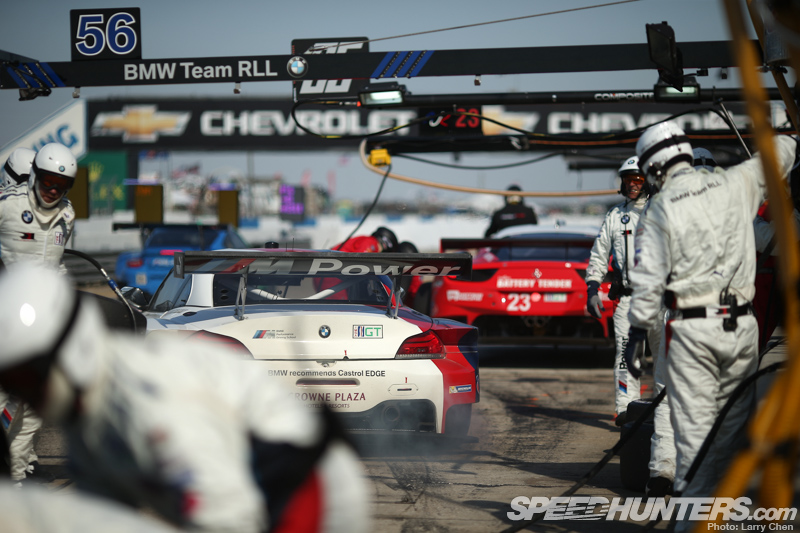 It's been now four years since I've driven a Formula car full-time. It's definitely a process of re-learning and we haven't had a ton of time, so that's what I'm working on now.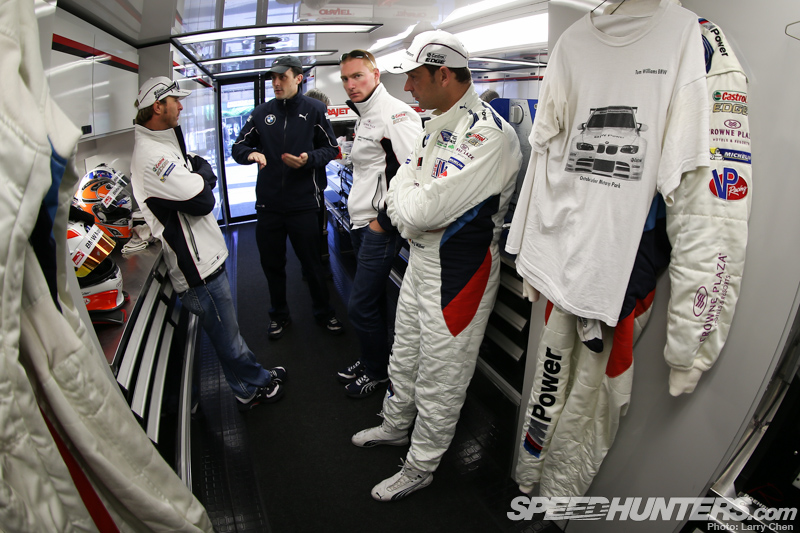 Larry: What about you Max, you have been racing for quite a long time yourself.
Max: For me, it's really important to utilize the experience Bill and Joey have for all the tracks here. Because all tracks are completely new for me I don't know each of them. It will be a big challenge to race them for the first time.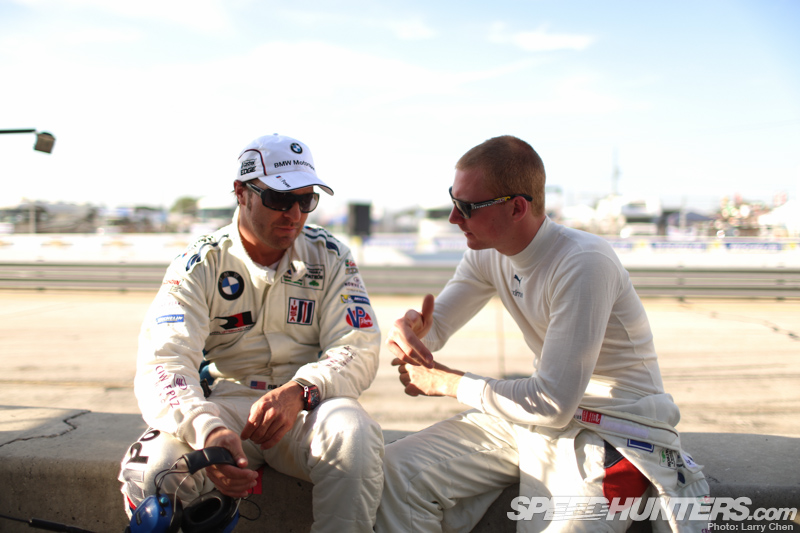 It's great to have these kind of guys to learn quickly about how to drive in traffic at specific tracks. I think from my side I can bring some experience from the Z4 because I've raced the GT3 car for two years in Europe with quite good results.
So yeah, I hope I can bring my experience from the Z4 and how it works in Europe and maybe some of the stuff I learned will work on these cars. I think it's both ways too. I can get a lot of experience from these drivers here and I can give a little bit of experience with what I have in Europe.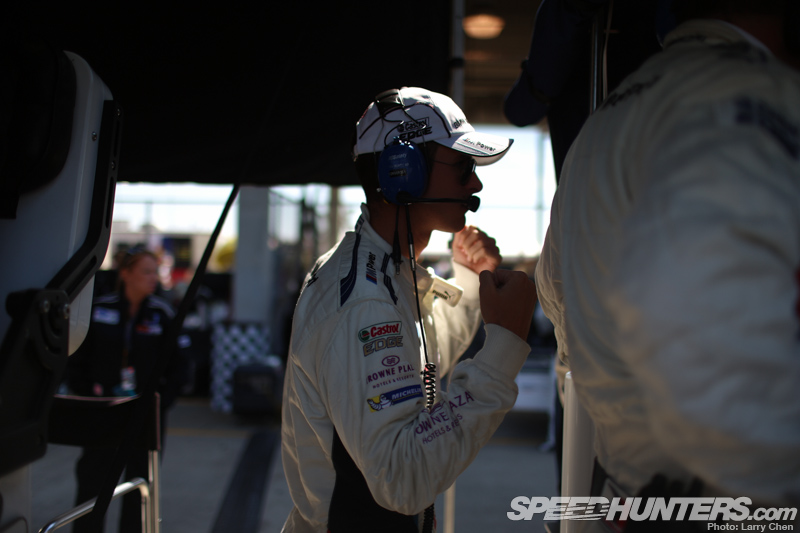 Larry: What kind of other forms of racing do you think you want to get into? Max, you mentioned you want to do full-time DTM? What about you John?
John: Well I think that DTM is a great series and I would love to be there.
Larry: But what about going back to your open-wheel roots?
John: No, I don't have much interest in going back to open-wheel.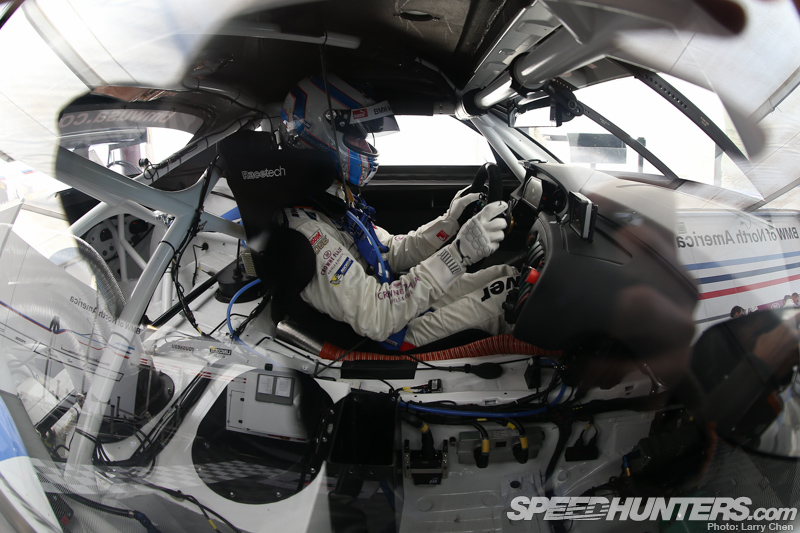 Although I do still follow Indycar, and if there's one series that I watch every weekend it's Formula 1. So I still have a place in my heart for open-wheel racing, but in reality the situation in open-wheel is just not very supportive for drivers trying to make a living.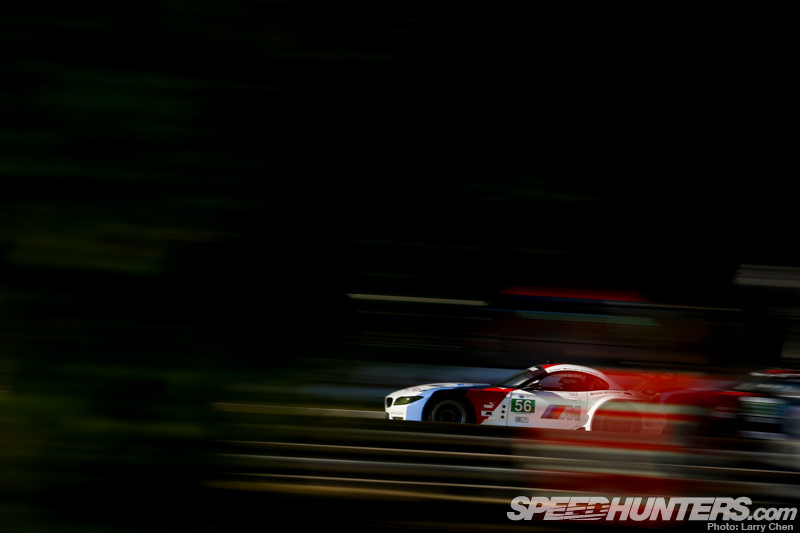 There are so many drivers now that are going to open-wheel with sponsors. I worked for a while to try to get sponsors and connect them to an open-wheel team, and never had anything that was big enough to take me to Indycar.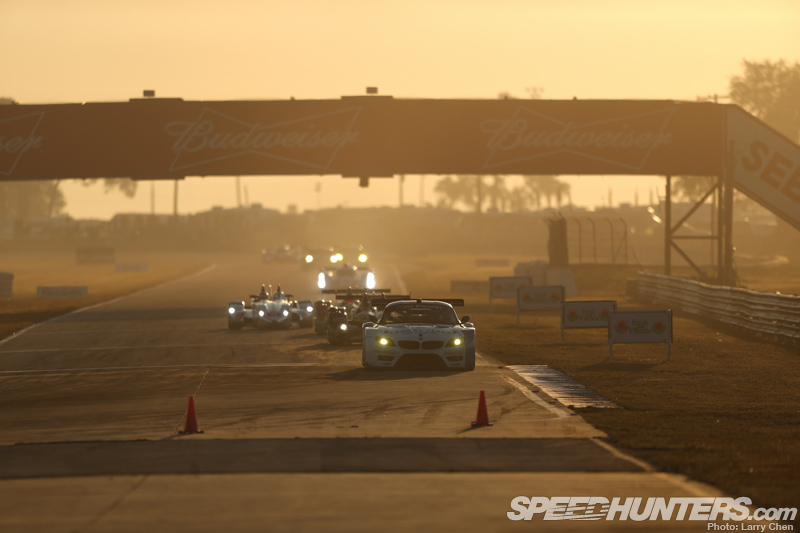 But right now I think I'm in a good spot in sportscars and still quite young for a sportscar driver. I think that's only an advance for me to have some time to develop my career. I'm planning on stick to sportscars and hopefully building up relationship with a manufacturer.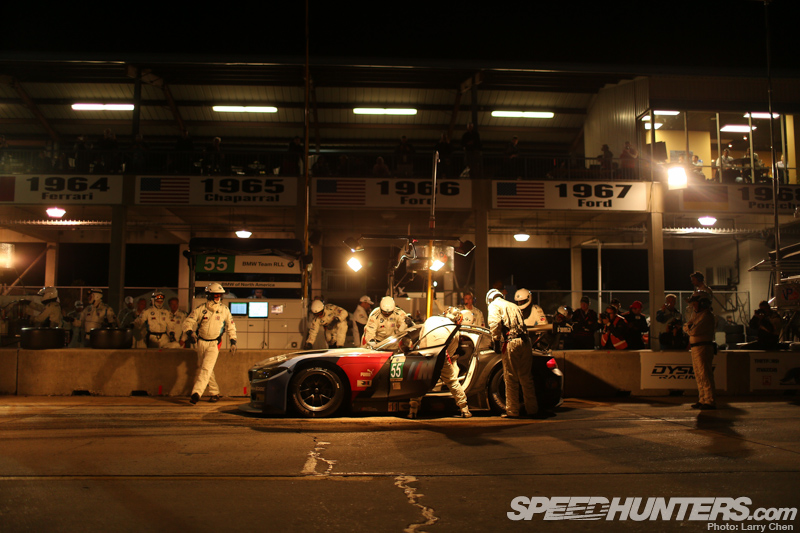 Larry: What about you Max?
Max: For sure my goal is to race in DTM. I've been doing sportscar racing for a long time now and I have quite a experience in many different cars. I think the most important thing for me is to have a great relationship with manufacturers like BMW. I like to feel comfortable with the team. I would love to stay with BMW whether I am competing in DTM or in endurance racing. I know it is a great program and I know I will always have a winning car to drive.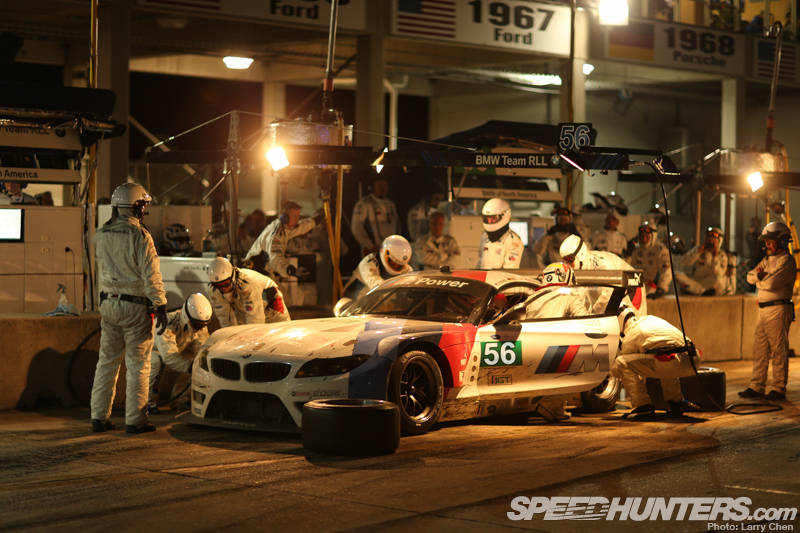 Larry: John, there may be some younger Speedhunters readers out there who want to become a professional racing driver. What sort of advice can you give them if they are in America?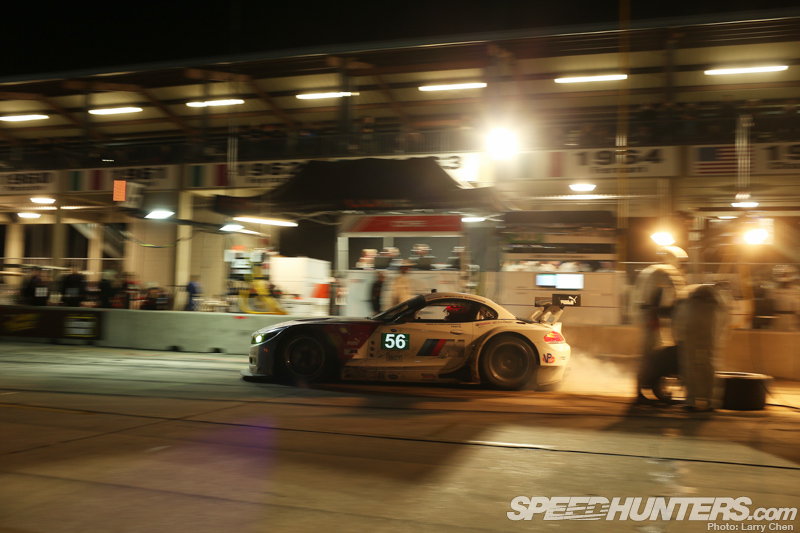 John: For someone who is very young, go-karts are the way in. There are many supports series like junior Formula series, or some lower-end sportscar stuff as well. I would say the biggest thing for someone to do when they are trying to move up from a junior racing level to a professional level is something that I learned myself, which is how to work with a team outside of the car.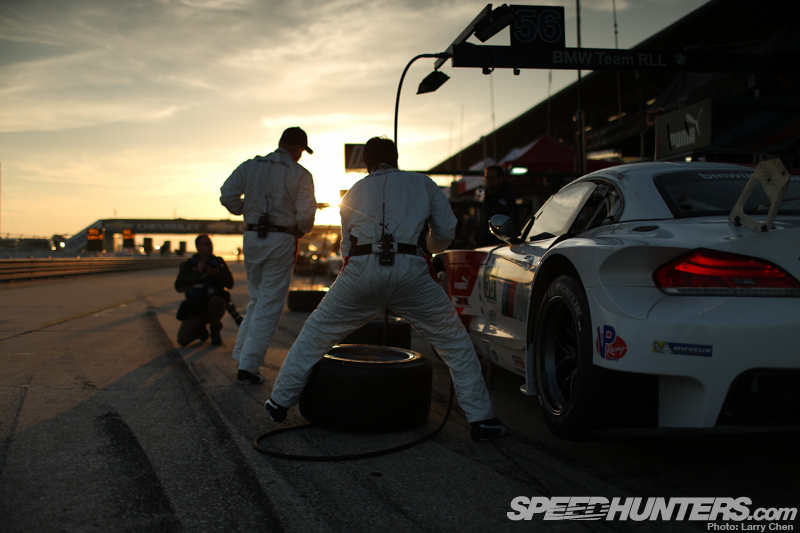 Because there are so many fast drivers who can't work with the team. Teams are really looking for the total package, and I think some people think they can drive fast and that is going to get them hired. But in reality the thing that a team wants is a driver that can work with the engineers and the mechanics, to work together and make the car quicker and go fast every single weekend.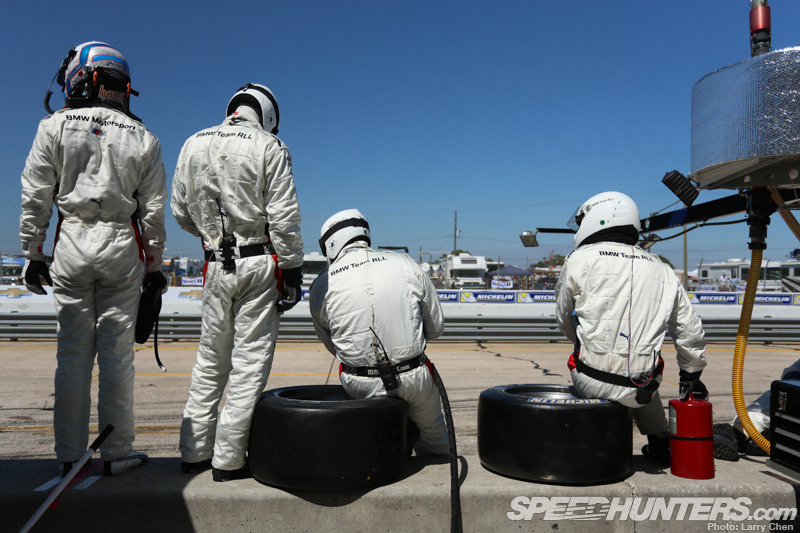 Larry: Max, what about you, same question. But what sort of advice can you give someone trying to start out in Europe?
Max: It's all the same really, I would not say you have to do any specific type of racing or karting, because for everyone it is different. For example what John says is very true: you have to be able to work with a team in sportscars. It's a team sport, its not a one man show. Without the mechanics, the car will not drive and without the engineers you cannot make the car go faster.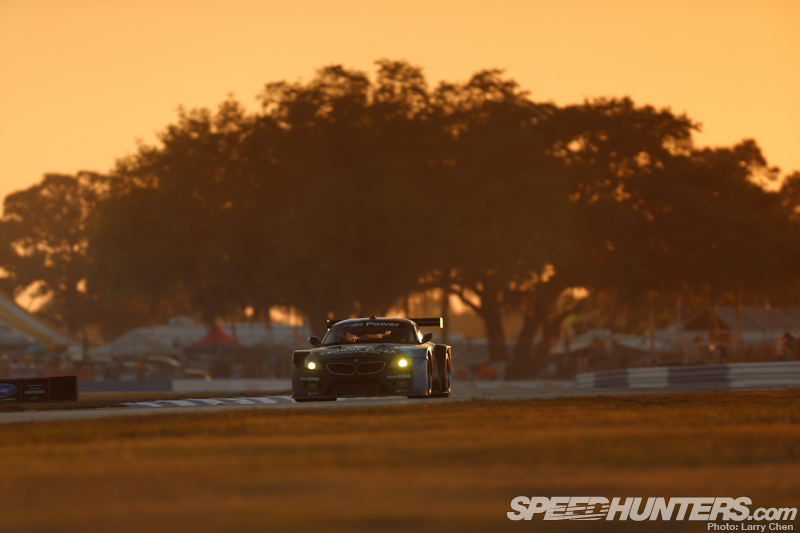 I think it's important to have that in mind when you are starting out. You can't just think about yourself and how you are the one who is getting on the podium. There is no way you can predict an exact route you have to take to become a professional racing driver. I never did karting, I have never driven a single seater, yet I am here driving for BMW. The biggest thing is to be fast, and the second is to be human and be able to work with a team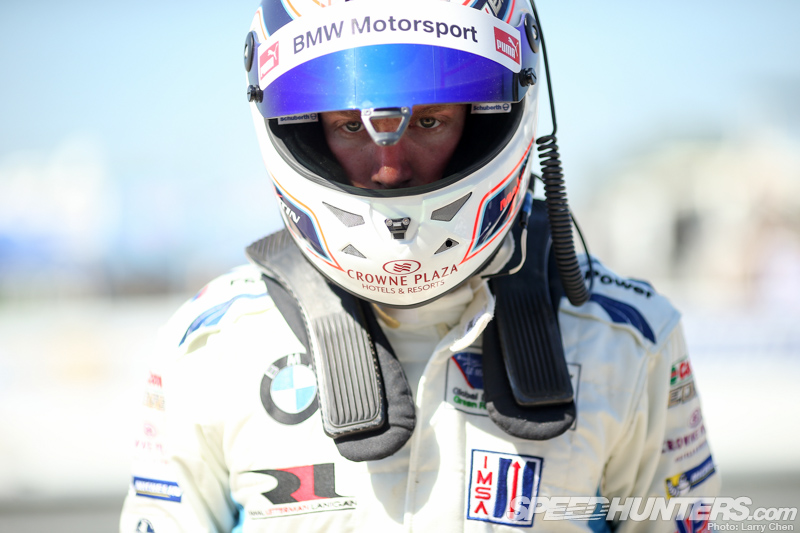 Larry: So what is your ideal daily driver?
Max: My personal car is 5-Series 550DM. It's an M5, but runs on diesel – I think it is only available in Europe. It's the best compromise you can have in a car, because it has lots of space, it is very comfortable and it is a real sportscar with lots of power.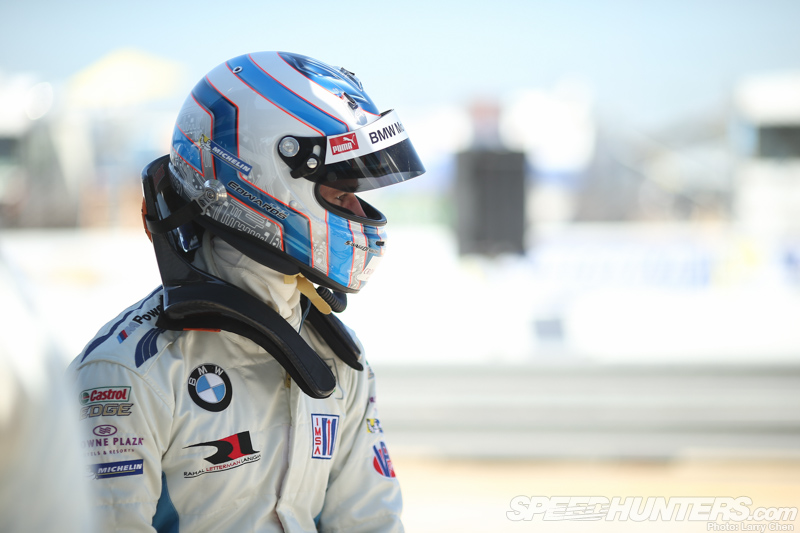 John: Right now I have an X5, because I love biking and it has plenty of room for that. I think what I want to get next is an X5M, because it is much faster, but for now I still have a V8 in the X5, and it is a much faster car than people expect. Its actually nice, because I can still drive people around and I can also carry my bike around.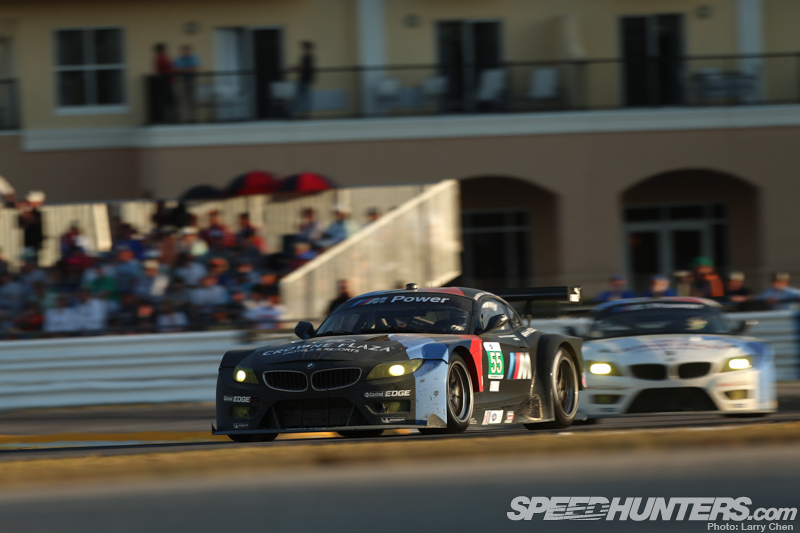 Larry: That's funny, of course the European has the car with the better fuel economy and the American…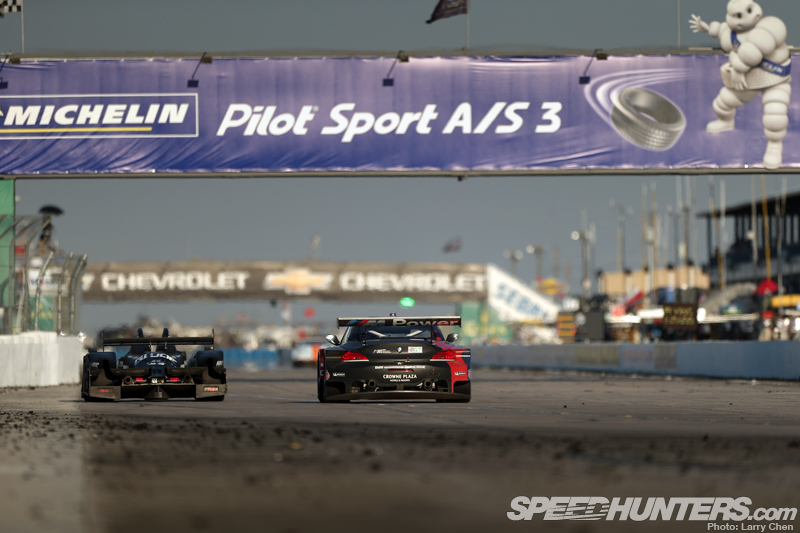 John: Yeah, I live in America where the V8s are big and where the diesels aren't so popular in the States – at least not yet….
Larry: Thank you so much guys. Good luck to the both of you.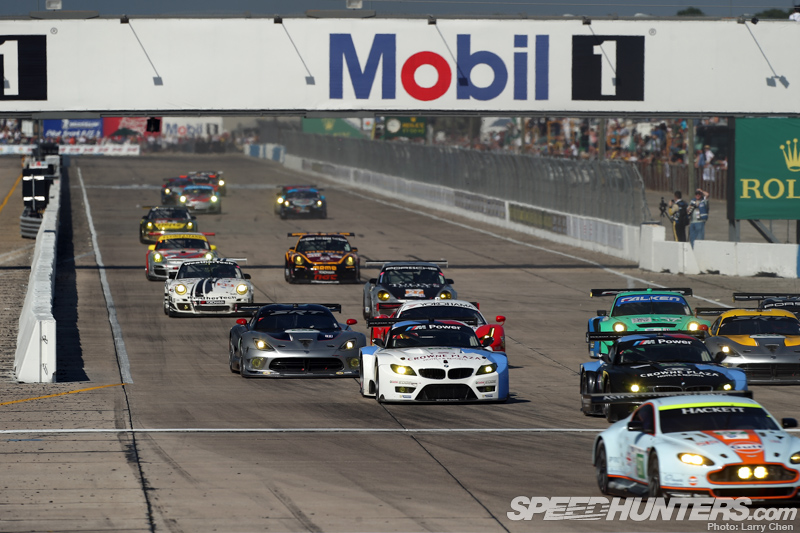 For the first two thirds of the race it looked like a podium finish was possible for the team. But unfortunately there were some technical problems that plagued both cars near the closing of the 12-hour endurance race.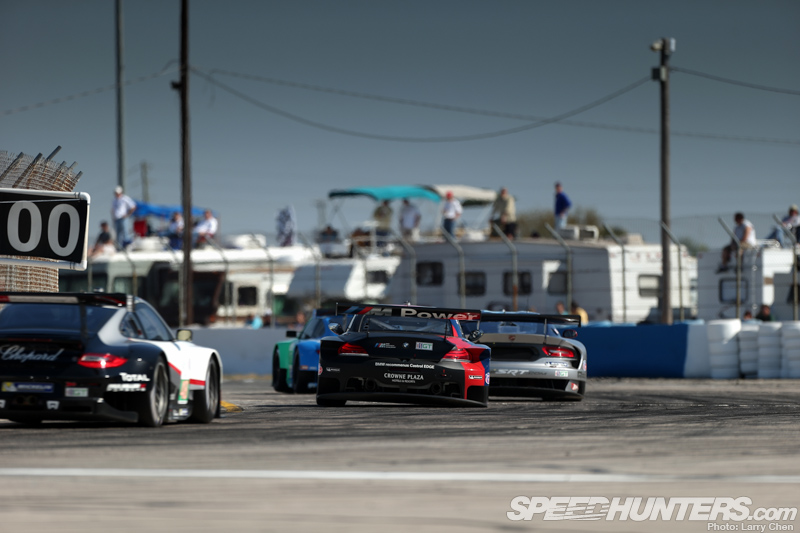 The #55 car finished fourth in class, just a few laps shy of a podium finish, and the #56 car finished in seventh place.
Larry Chen
larry@dev.speedhunters.com
instagram: larry_chen_foto
More stories from the 12 Hours Of Sebring on Speedhunters