As you saw during my "Photo Attack" last week, the JCCA New Year Meeting is the mecca of vintage Japanese car culture. With so many amazing vehicles gathered in one place, picking favorites is nearly impossible. Even so, there were still a few cars which made a big impression on me, and one of them was this tidy little four door 510 Bluebird.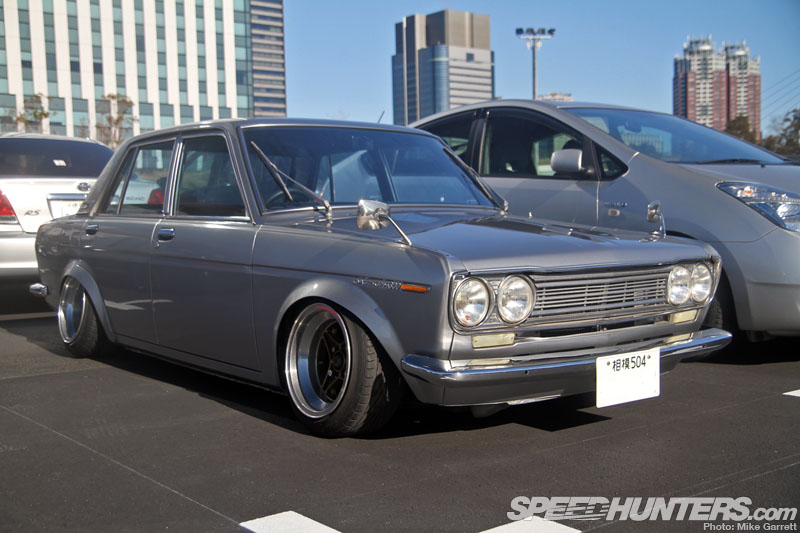 Compared to many of the cars that gathered in Odaiba, this one was quite mild. But sometimes mild is best, and what this car lacked in aggressive aero parts and coloring it made up for with an unbelievably aggressive stance. For starters, it was dropped low. About as low I've ever seen a 510 chassis go, with its underside nearly touching the ground.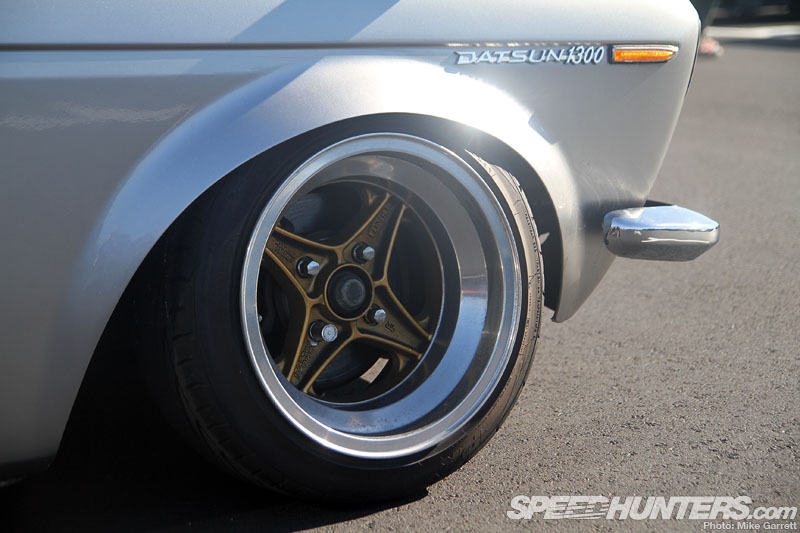 And then there's the wheels. Not just any wheels, but an extremely rare set of 14″ Takechi Project Racing Harts. The fenders have been modified extensively to fit the wheels, but the body work has been done so well that it looks completely natural.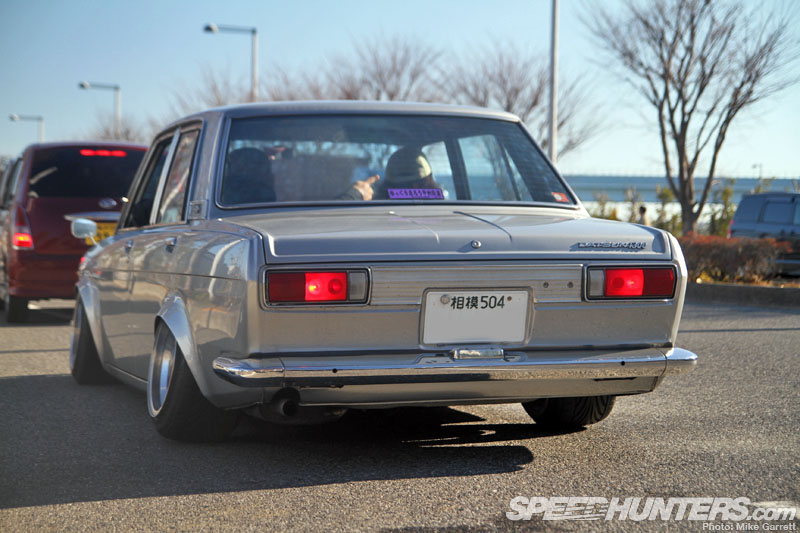 Besides the unreal stance, the rest of the car was nearly stock. Check the out the tiny little muffler for example – very restrained. The interior of the car was equally simple with low back bucket seats and a Datsun option steering wheel.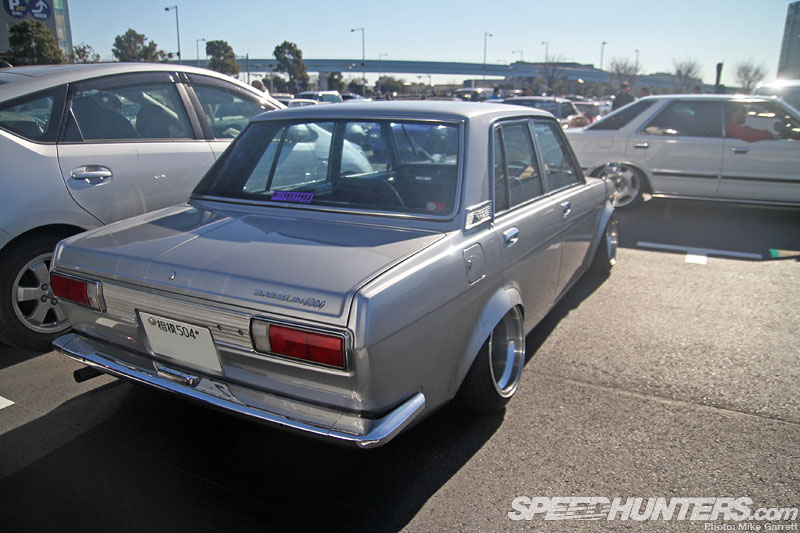 This 510 wasn't the most exotic or the rarest car at the JCCA New Year Meeting, but for me it was one of the most memorable. Given the company that it was in, that's saying quite a bit.
-Mike