The name gives it away. After all, you don't name your company after two-time Formula 1 World Champion Alberto Ascari for nothing. Soon after producing their first exotic supercar in 1998, the company was bought out by Dutch millionaire and passionate racer Klaas Zwart. This was a man who wasn't satisfied by just racing other people's cars: he wanted his own as well, and was prepared to pay out of his own pocket to achieve that goal.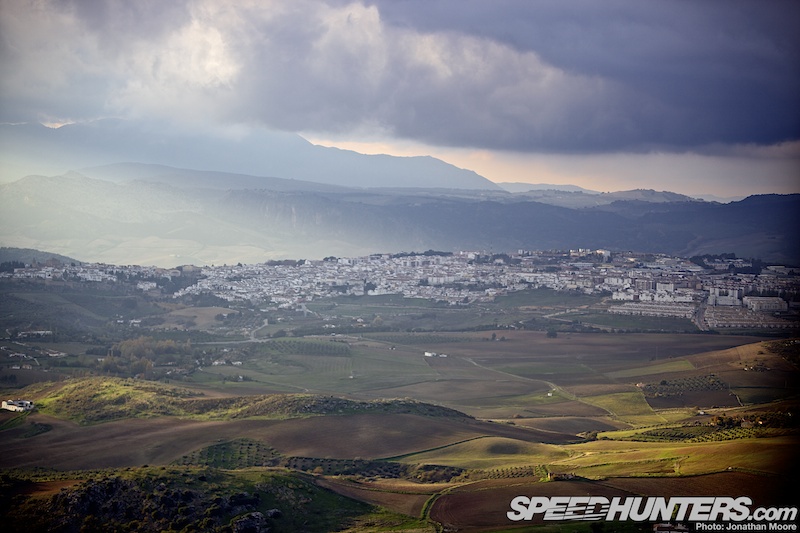 Ascari's racing tendrils rapidly stretched into GTs, the Le Mans 24 Hours and running Formula 1 cars, and a race HQ was set up in the heart of Britain's motor racing area in Oxfordshire in 2000. So, the cars and race team boxes were ticked. How about somewhere to race them? Preferably in the sun. Enter the beautifully rugged, mountainous terrain near the southern coast of Spain, and Klaas' decision to build his own high standard racing circuit.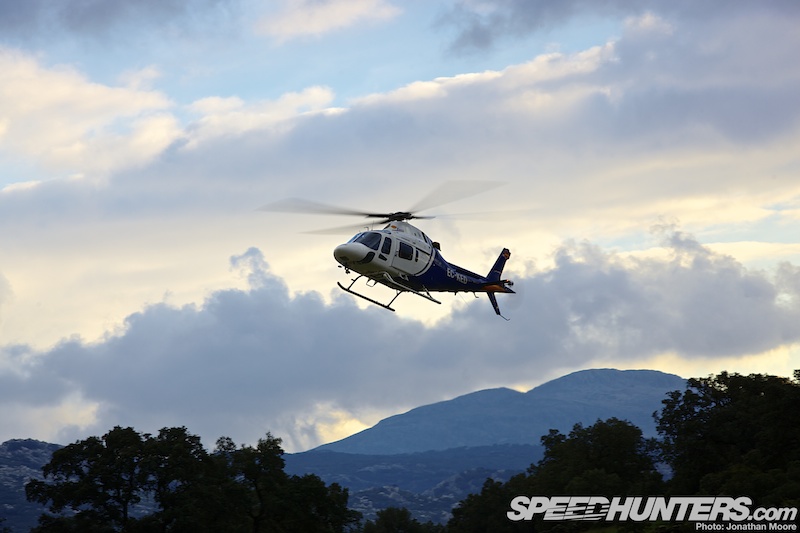 The Ascari Race Resort is an exclusive location near the historic town of Ronda, open to Ascari Race Resort club members and organised events. Its privacy is pretty much guaranteed by the location: surrounded by the stunning mountains the easiest (well, the most fun, anyway) way to arrive is by helicopter, and security is helped by the fact that there's an army live-fire range to the south. Artillery rounds are a good deterrent to prying eyes when major race teams and car manufacturers want to go testing in private.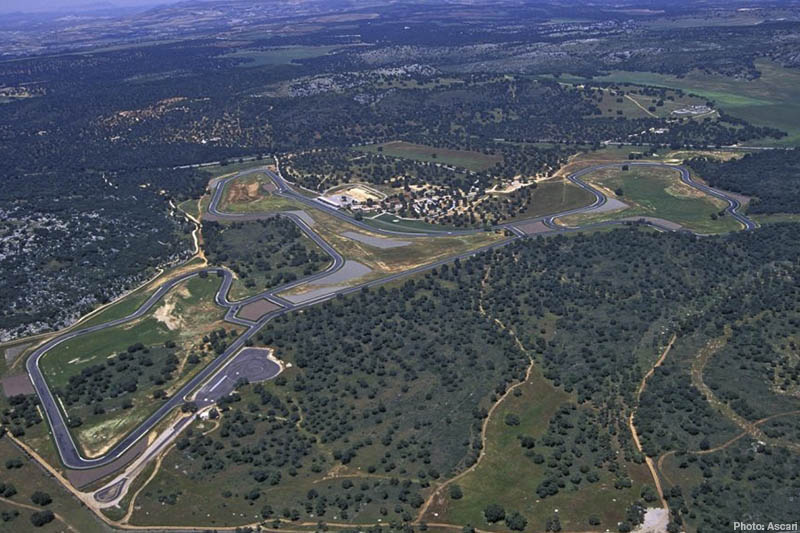 The circuit is stunning: from the aerial view it looks long and quite interesting – but at eye level the awesome elevation changes and gradients transform it into something you could quite happily marry. If that was legal.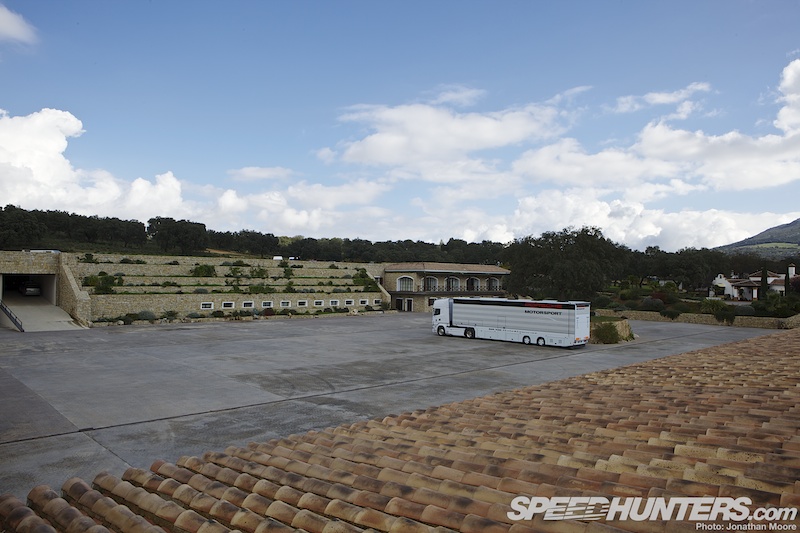 More on the track later, but let's concentrate on the main facility at Ascari Race Resort. A lovely hacienda provides luxurious surroundings for guests, and the main pits and paddock buildings have all been constructed using local materials. But in a fantastically James Bond villain style (but really just to keep the visual impact of the track on the landscape at a minimum), the bulk of the space is underground, built into the sloping ground. Workshops and space for 300 cars are hidden away.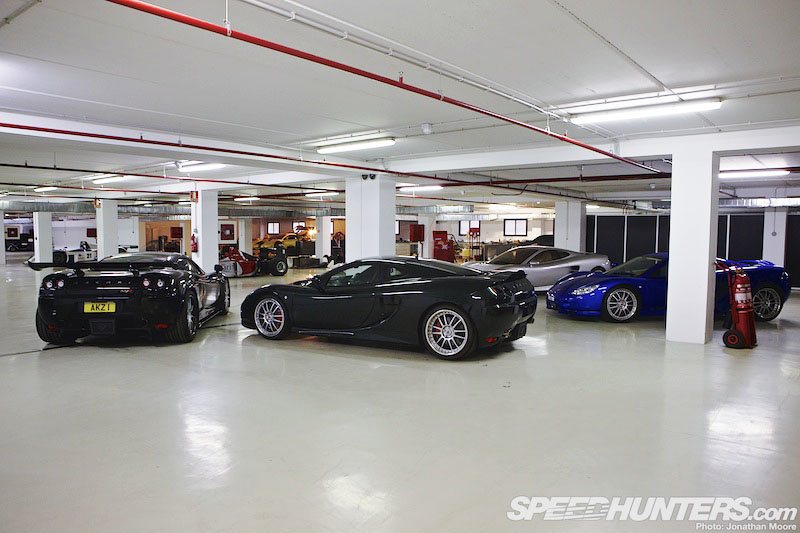 And within is a fantastic selection of Klaas Zwart's collection of cars. The exclusive Ascari road cars were never exactly what you'd call cheap, and as with any small-volume supercar producer you paid a premium for your individual choice, but you got a hell of a car.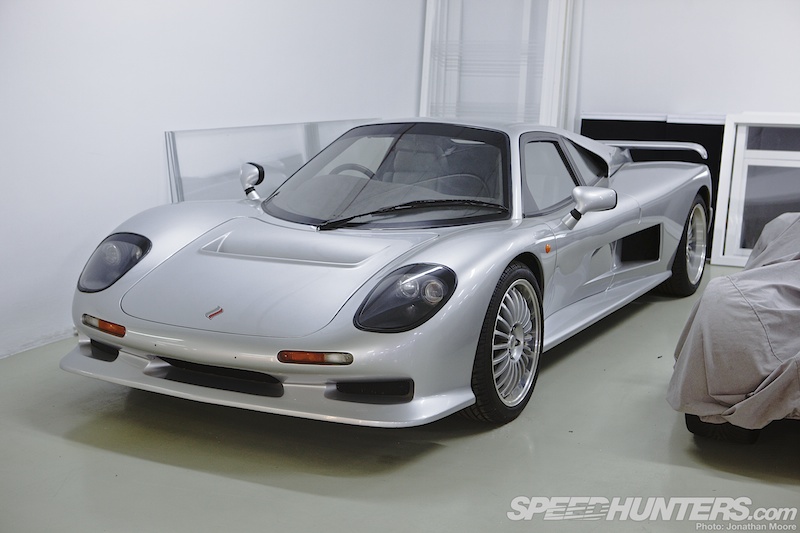 The full range of Ascari's road-car output was on show, starting with an original Ecosse from 1998. Designed by Lee Noble, the family similarity to Noble's own later cars is obvious. The Ecosse was seriously fast: as with all subsequent Ascaris, a top speed of over 200mph was a given.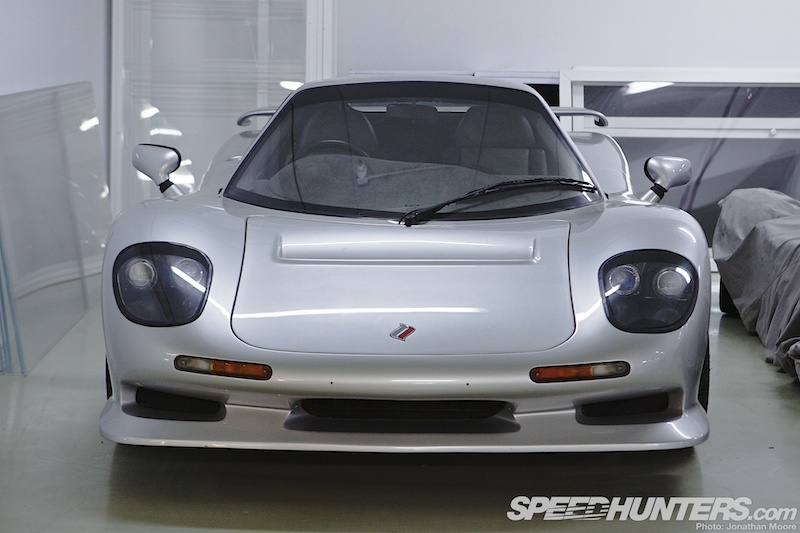 This is the last one built (of fewer than 20 in total), which featured a sequential 'box and 5-litre Hartge-tuned M5-derived V8 producing 420hp. This car also kick-started Klaas Zwart involvement in the company: he funded development of the racing version of the Ecosse and ended up buying the company soon after.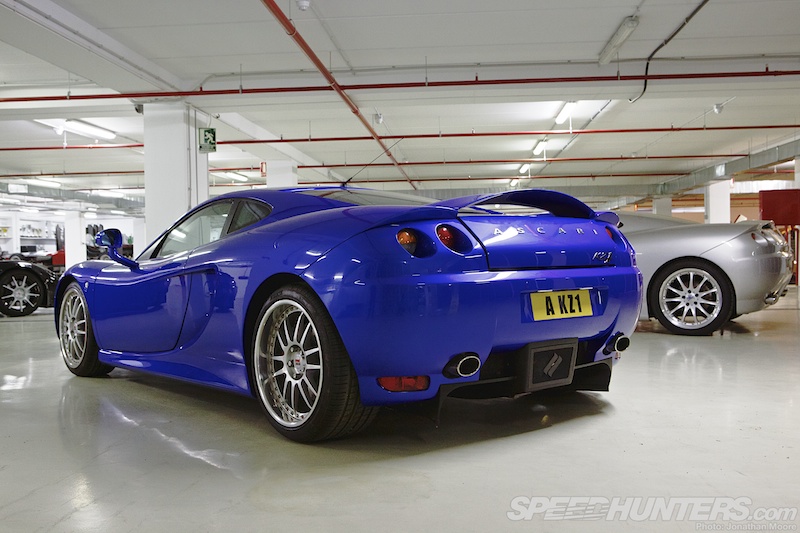 The Ecosse gave way to Ascari's next project: the hand-built KZ1. A much more modern design, it was introduced in 2003 and continued with BMW V8 power – and that headline 200mph top speed. At its heart was a carbon fibre tub, and race-spec components meant the car had incredible handling. Again there was a limited production run: fewer than 50 cars were constructed.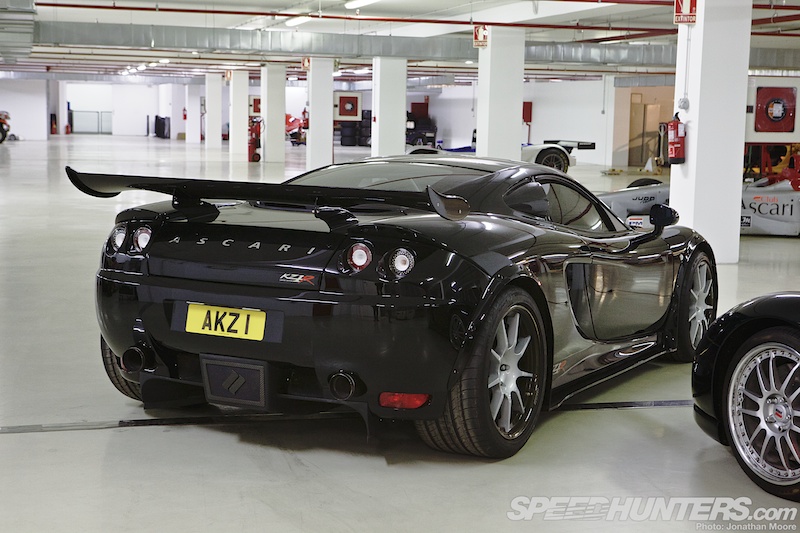 But it's what came next that was particularly special: a true racing car for the road. The KZR1 was up-gunned and an aggressive body kit bulked out the original lines. Now eight years old, I still think it's got a fantastic shape that matches up to contemporary supercars.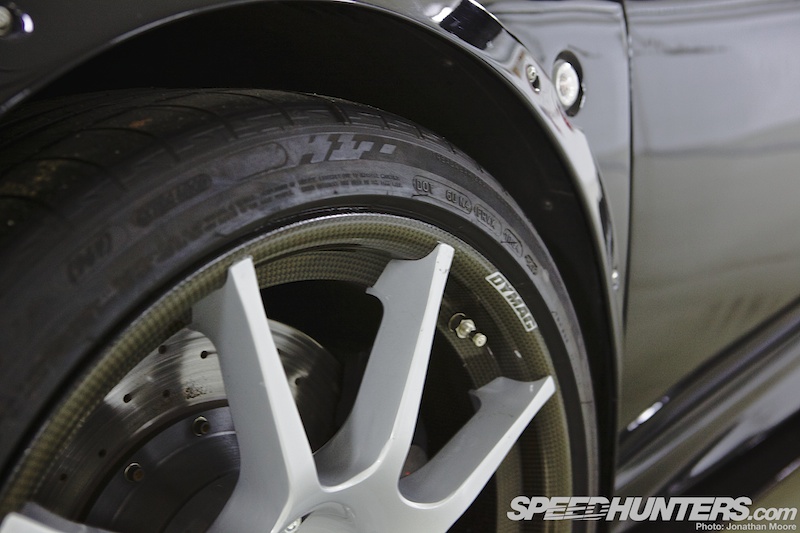 How about the Dymag carbon rims? There's incredibly attention to detail throughout the stripped-down car. The KZR1 was a successful GT3 racer, with half a dozen racing to fine results in the 2007 European GT3 Championship and another KZR1 winning the British GT Championship in 2009.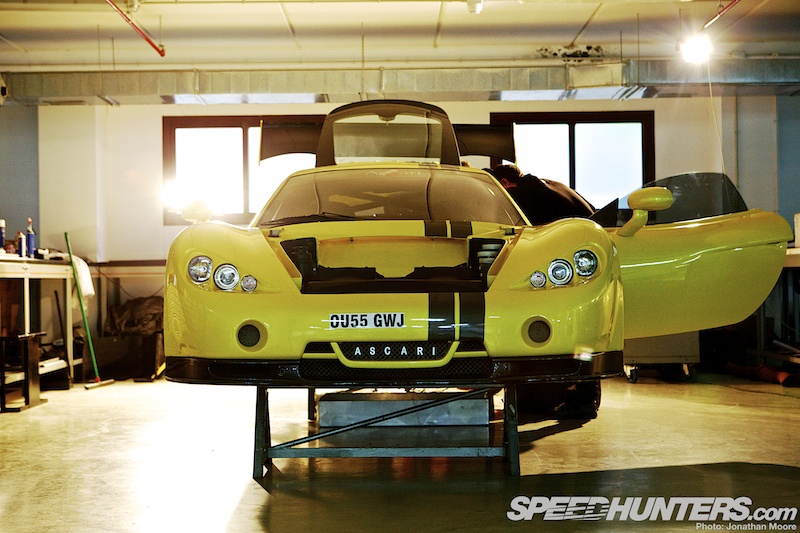 But then there was this yellow devil: the A10 from 2006, which featured the usual 5-litre BMW V8 tuned to deliver over 600hp.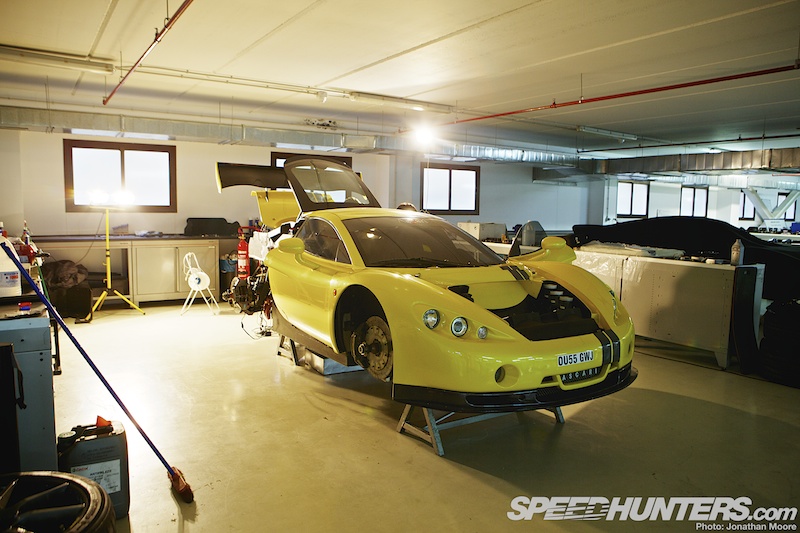 Celebrating a decade for the company, the A10 featured a carbon monocoque, ceramic brakes, double wishbone and coilover suspension and a full FIA-spec fire suppression system and tubular rollcage.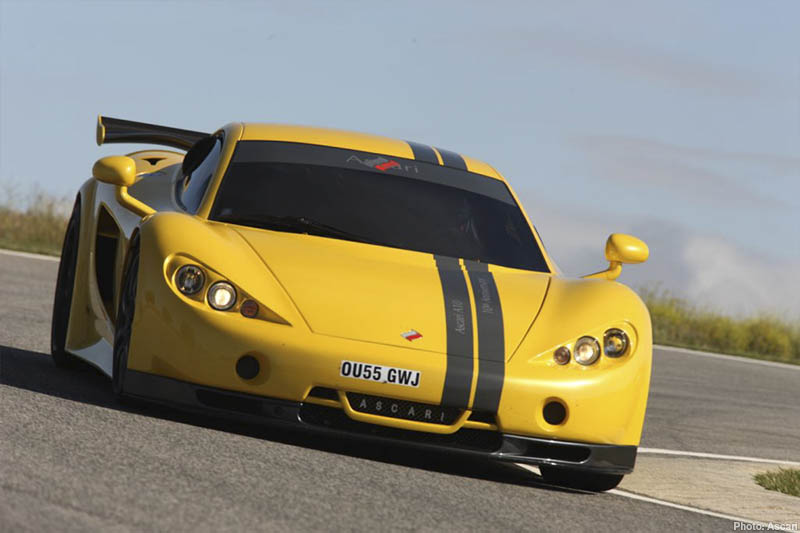 According to the team, they were quite frustrated that the Koenigsegg was allowed to return with a specially developed rear wing after the A10 took its run around the Top Gear test track in 2007. However, they still ended up with the fastest lap for some time. Unfortunately the customers just didn't appear for the A10, and the planned production run never materialised.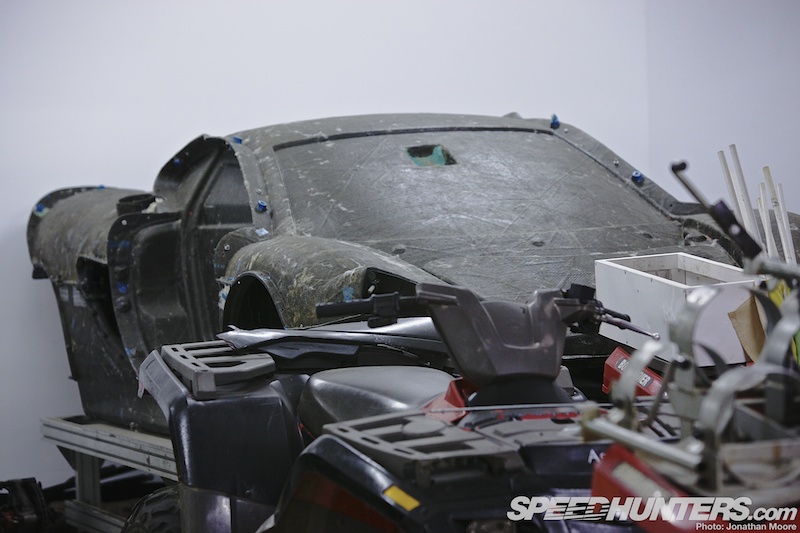 For now production of all Ascaris has ceased, but the moulds and parts are still sitting around the workshops.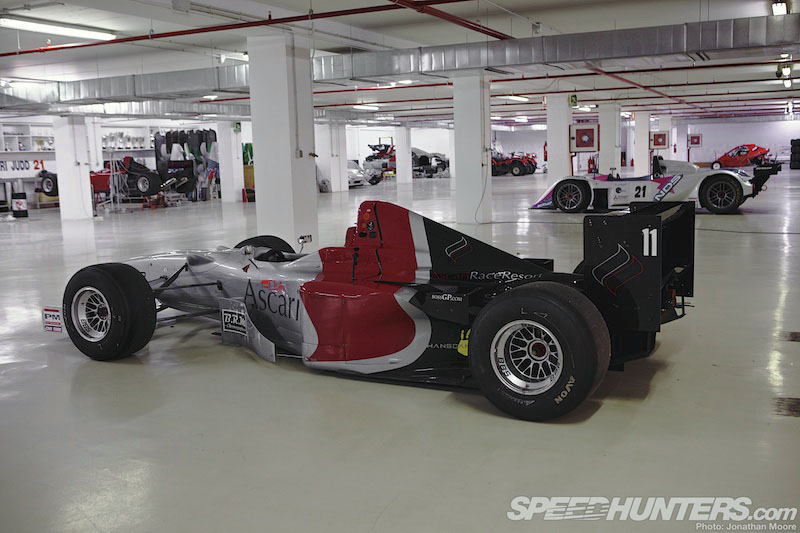 Much as he loved his GTs, Klaas has always had a soft spot for single-seaters as well – and not any old single-seaters. He featured well in the EuroBOSS series for old F1 cars in his ex-Benetton B197, becoming champion in 2003, '06 and '07, and never finishing below third in his eight years in the series between 2001 and 2008.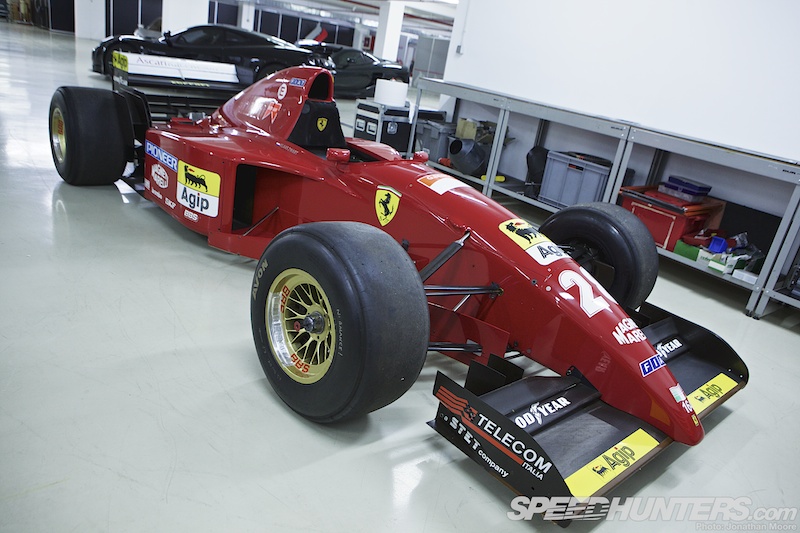 Klaas' 1997 Benetton was driven in period by Gerhard Berger and Jean Alesi – and round the corner he just happened to have another car driven by the duo.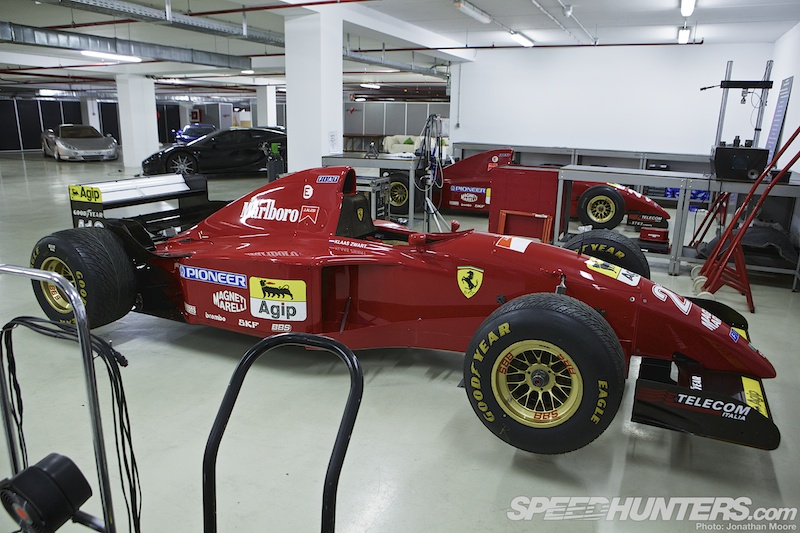 In fact, he had a pair of Ferrari 412s from '95: both Alesi's and Berger's! Klaas runs them out in historic events alongside his son Erik, who also manages Ascari Race Resort.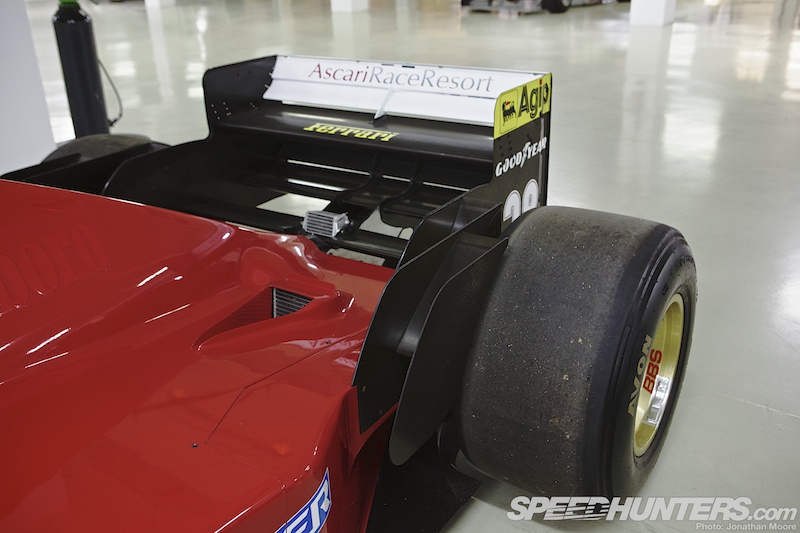 I love the clean lines of this era of F1 cars: they're so much less cluttered around the front bodywork, and feature low-line rear wings and aero.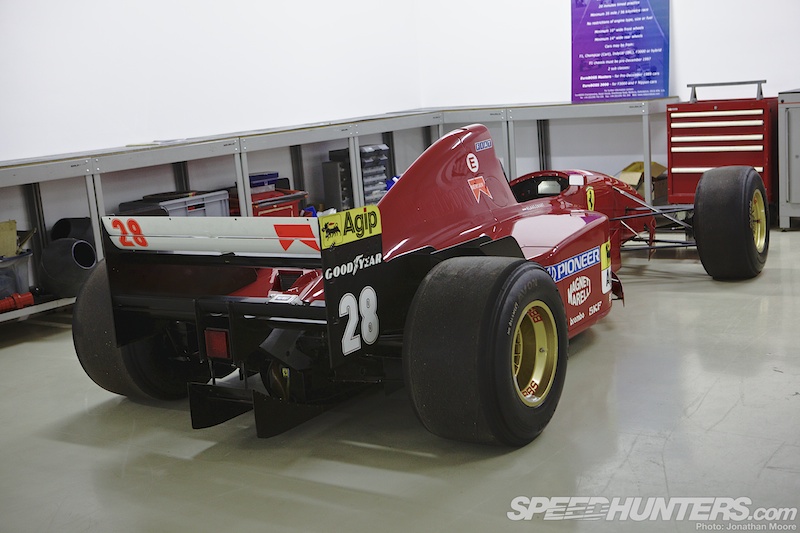 These are the cars that begun to turn around Ferrari's fortunes after a poor start to the 1990s.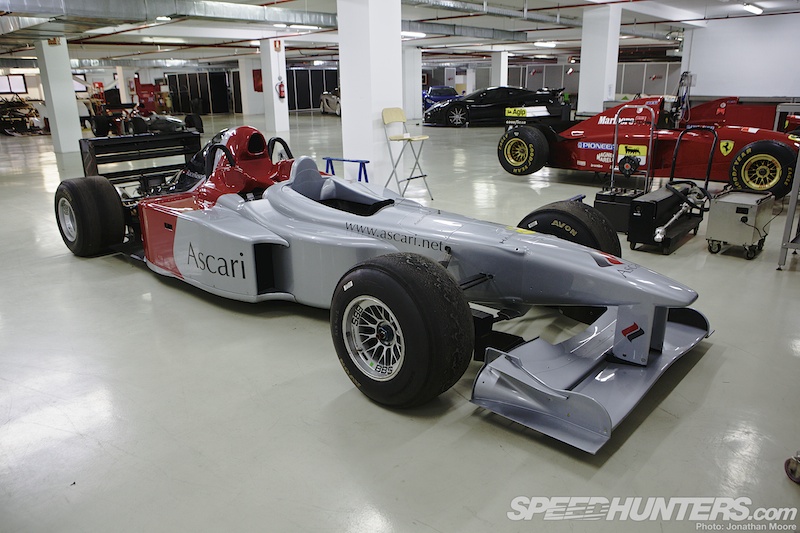 Klaas has also hoovered up a number of other cars on his travels, including the ex-Arrows three-seater F1 demo cars.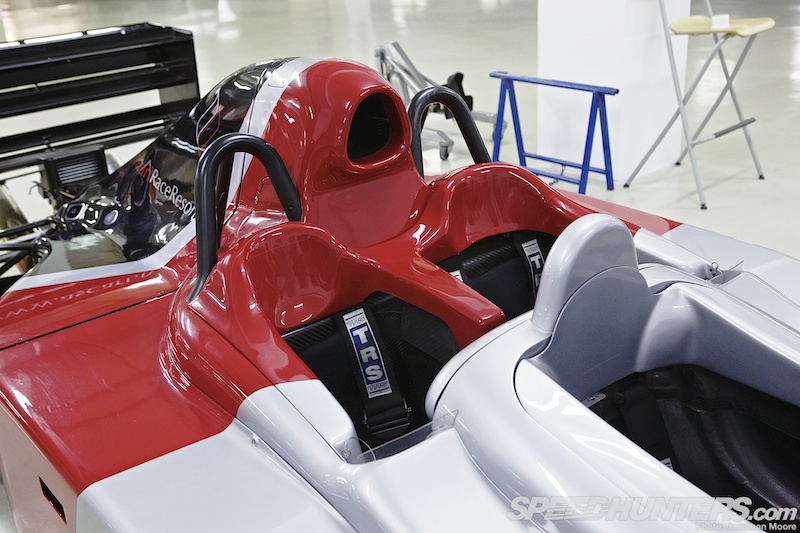 Now run as Ascari AX3s, I can't imagine being squeezed into this claustrophobic aperture for one thing, let alone then being subjected to the forces a V10-powered F1 car generates.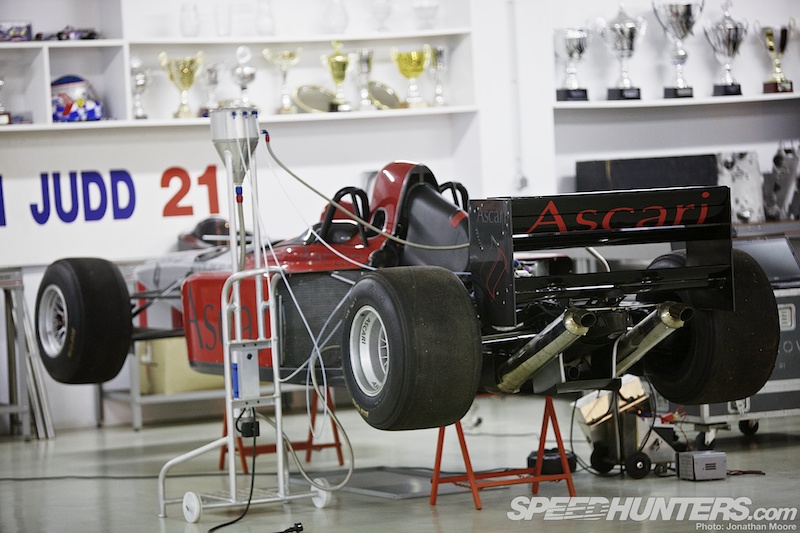 Oh, and like any good collector, Klaas Zwart has a pair of them, which he purchased at the auction of Arrows assets back in 2003.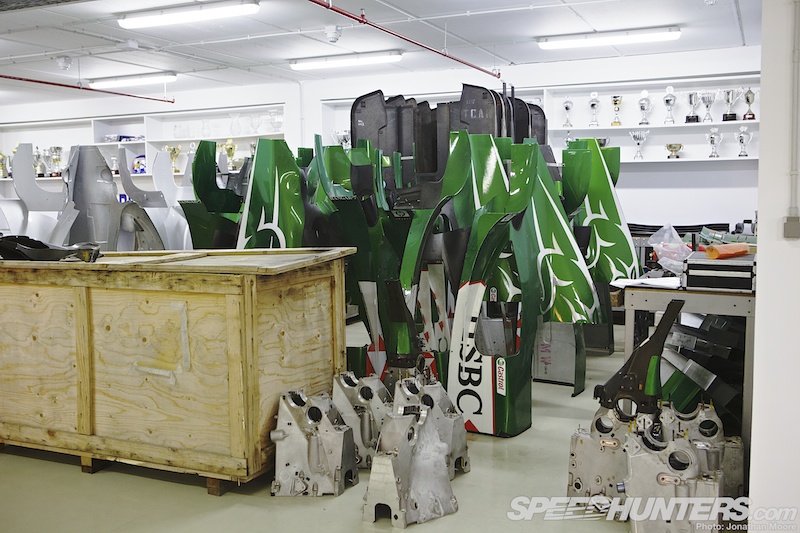 He also bought up a lot of the Jaguar spares to go with one of several cars that were away on show duty at the time of my visit: a 2004 Jaguar R5.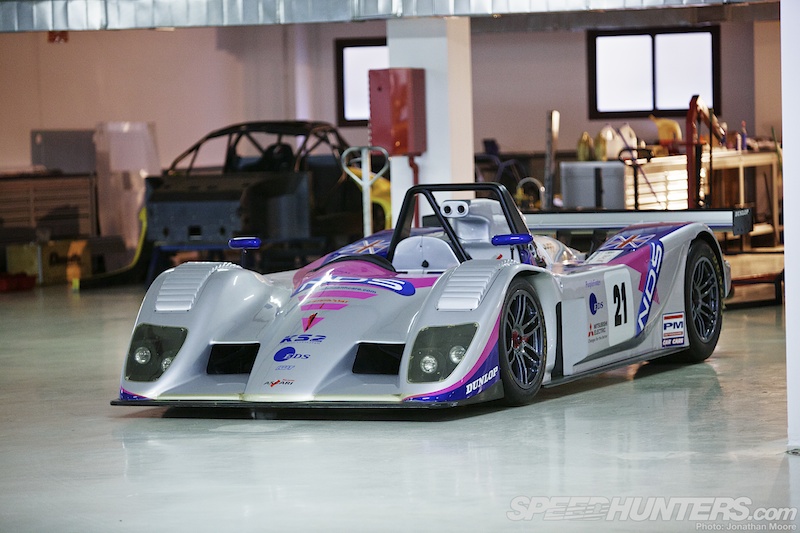 Historic cars are one thing, but Ascari also had a serious tilt at one of the greatest races of them all: the Le Mans 24 Hours. Though, admittedly this car also had previous: the Ascari A410s were based on a 1992 Lola T92/10 Group C car with the roof chopped off.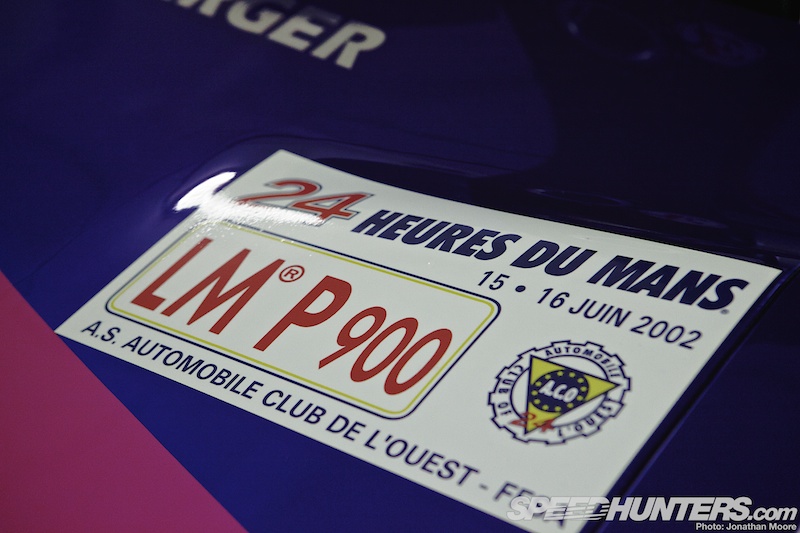 A pair of A410s were entered into the Le Mans 24 Hours in 2001 with Klaas on the driving roster for one car, and then a singleton entry in 2002 (when the car was actually called a KZR-1). Unfortunately the Ascaris didn't finish at either attempt.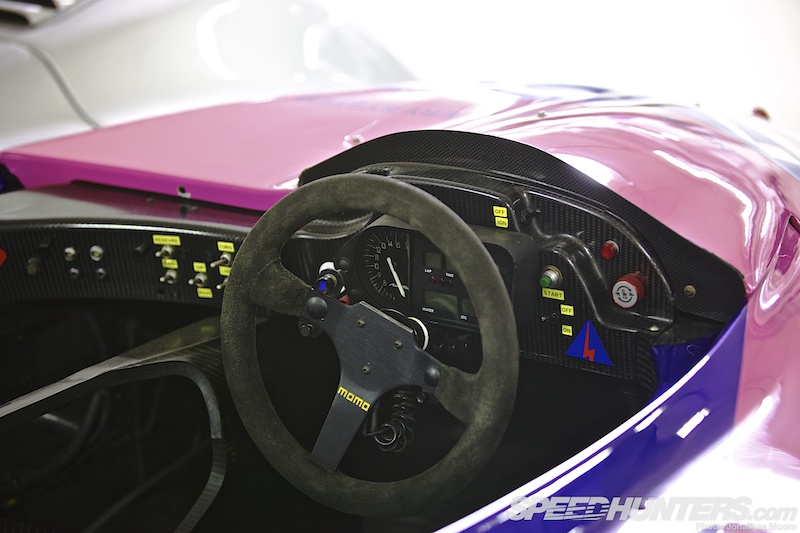 Only two A410 chassis were raced – which is not surprising as only four T92s were built originally.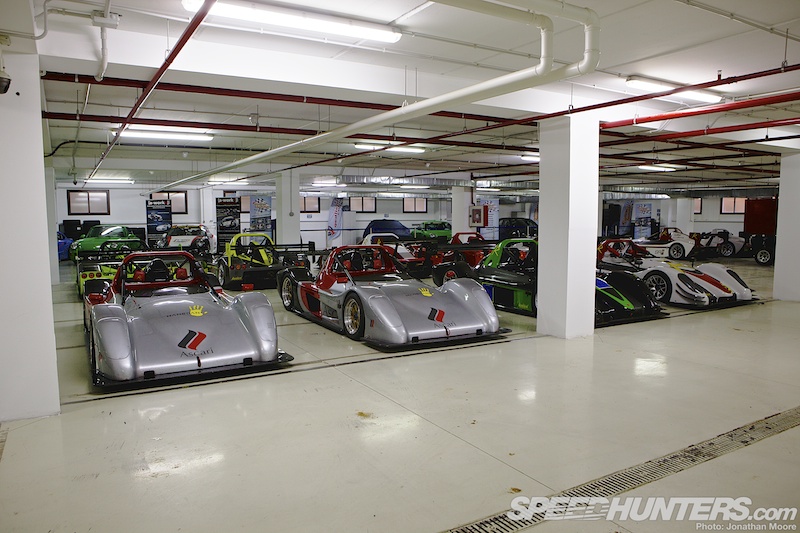 On the parking level below were a selection of customer cars (members of the Ascari Race Resort can both keep there cars at the track and have them maintained by Ascari engineers), plus some of the Resort's own instructor cars. As you can see, Radicals are a popular choice.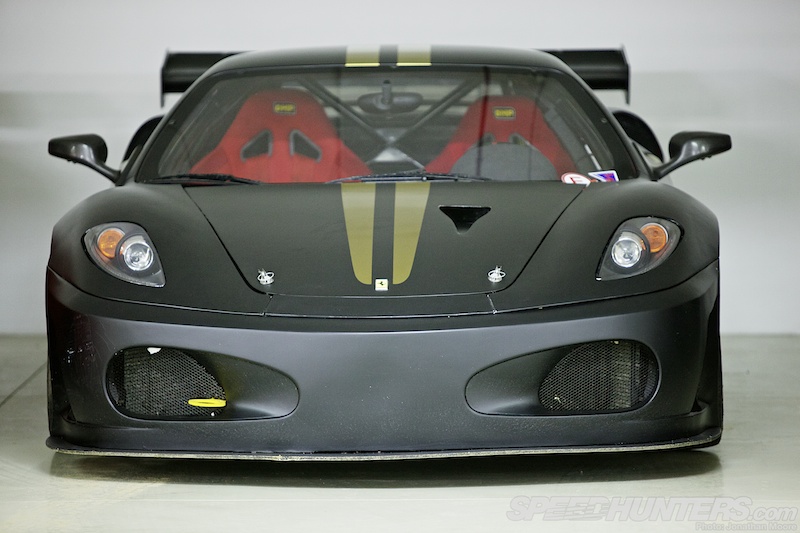 There were some serious machines lined up, like this Ferrari 430 Cup car.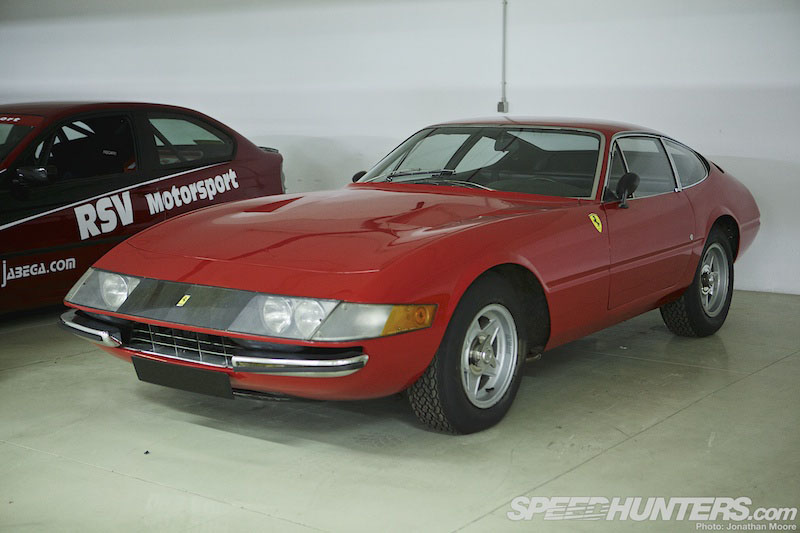 And also some glorious classics such as this Ferrari Daytona.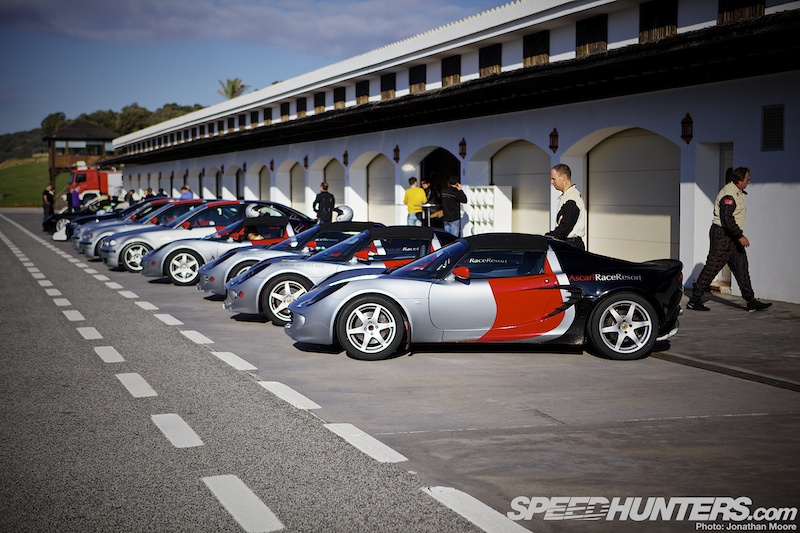 Out in the fresh air, you can see why so many teams choose to test in Spain in general – and why Klaas Zwart picked this location in particular for his track.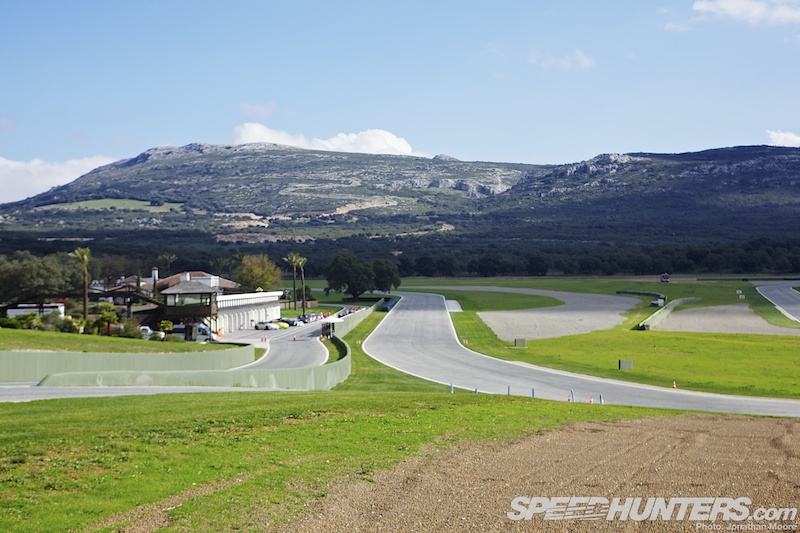 And what a track it is. The backdrop is stunning and facilities luxurious, but it's the ribbon of tarmac that winds its way through the valley that makes Ascari Race Resort even more special.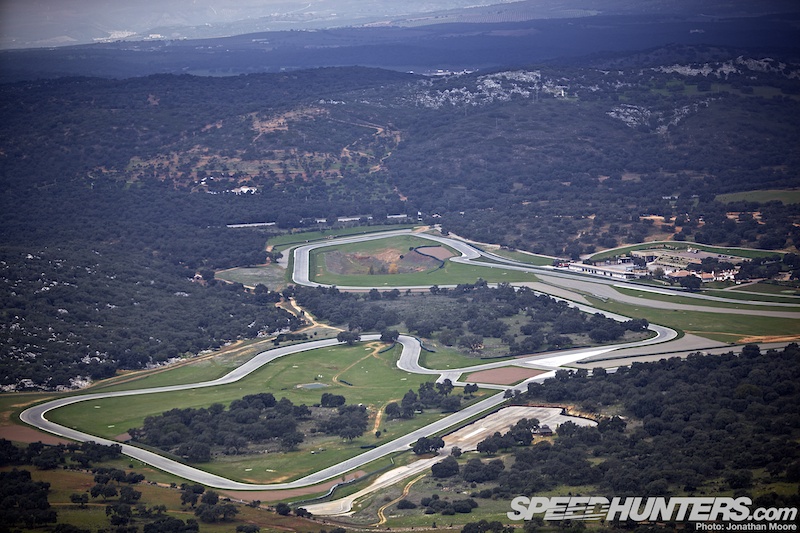 The circuit stretches out over 5.5km, encompassing 26 corners and 3km of straights. Even the opening third is enough to make you dizzy, and contains more exciting corners than most tracks have in total. You start with an ultra-fast uphill right-left chicane, which crests a brow before dropping away to the left. The next great section is at Turn 7: hard on the brakes for a tight right, opening into a dipper that reminded me of Forrest's Elbow at Bathurst.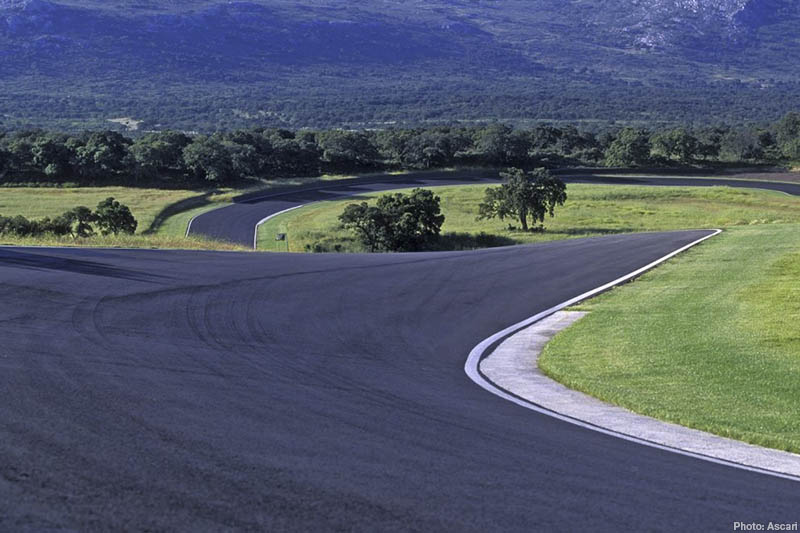 The corners come at you like an attacking boxer, giving you little respite as they chop left and right, up and over brows and through on- and off-camber entries and exits.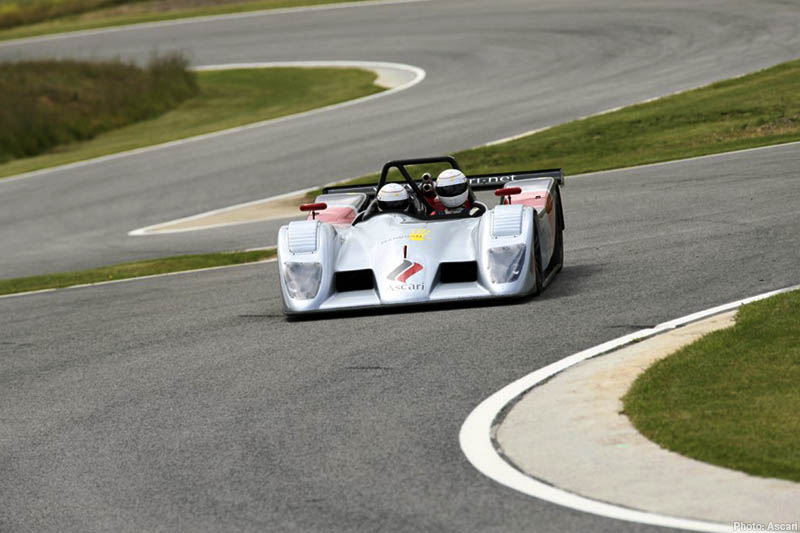 When the track was being designed in 2002, famous corners were used as reference points: it's no coincidence that I felt echoes of other circuits: the aforementioned Bathurst, but also the Nordschliefe's Karussel and hints of Spa and Brands Hatch.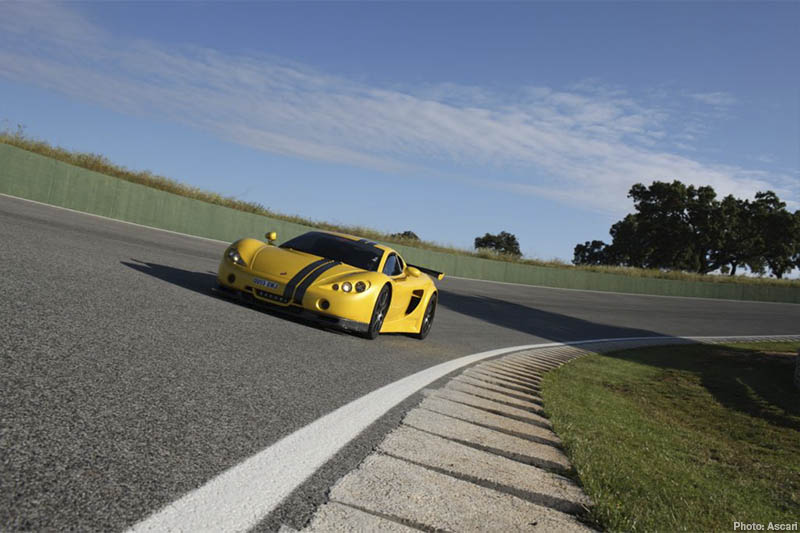 The track has six different configurations that can be used, but it's the full 5.5km course which you'd always want to tackle. Long, challenging and tiring, it's a thrilling ride that's made even better when you're at the wheel yourself.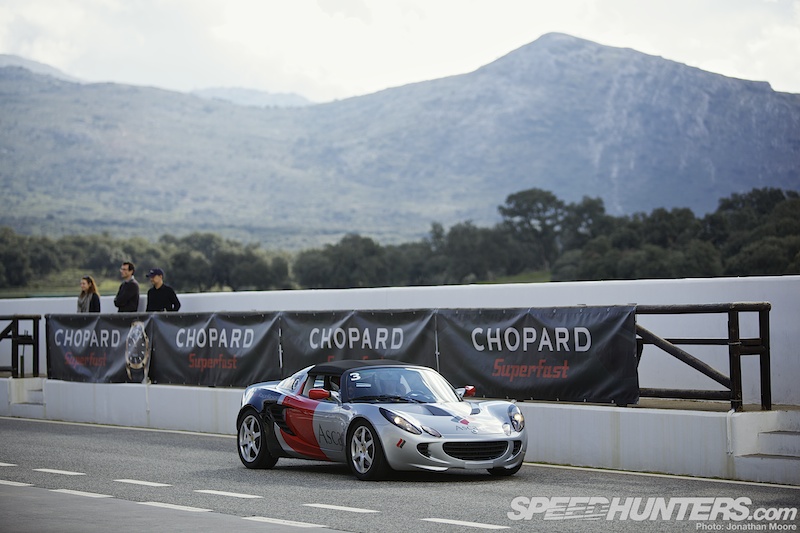 …Which I was lucky enough to do in one Ascari's prepped Elises.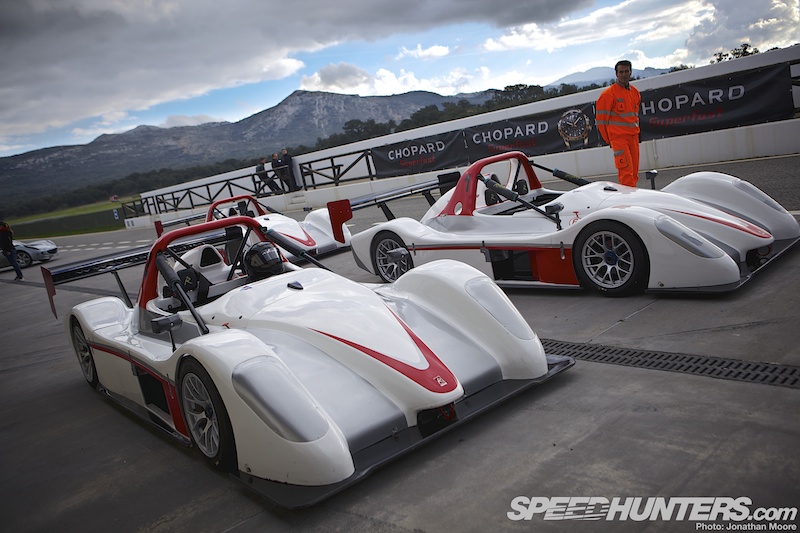 That was followed later in the day by a rollercoaster ride at the hands of an instructor in one of their Radicals, a far more stomach-churning experience. Downforce cars operate is such a different manner, and you can feel when that aero is lost and things are about to go south very quickly!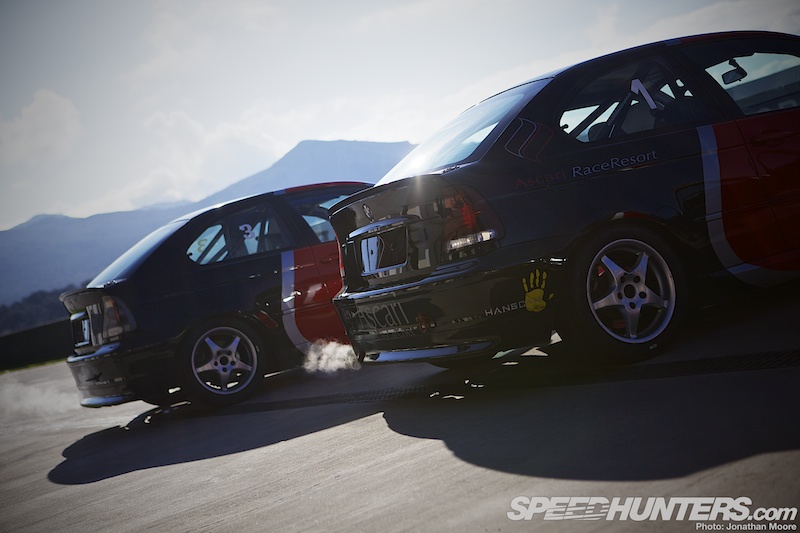 Joining the Ascari Race Resort club might be out of the reach of most people, but there are occasional club events. It's a circuit that any serious driver should try and tick off their list if at all possible: a real driver's track. Imagine this being your back garden!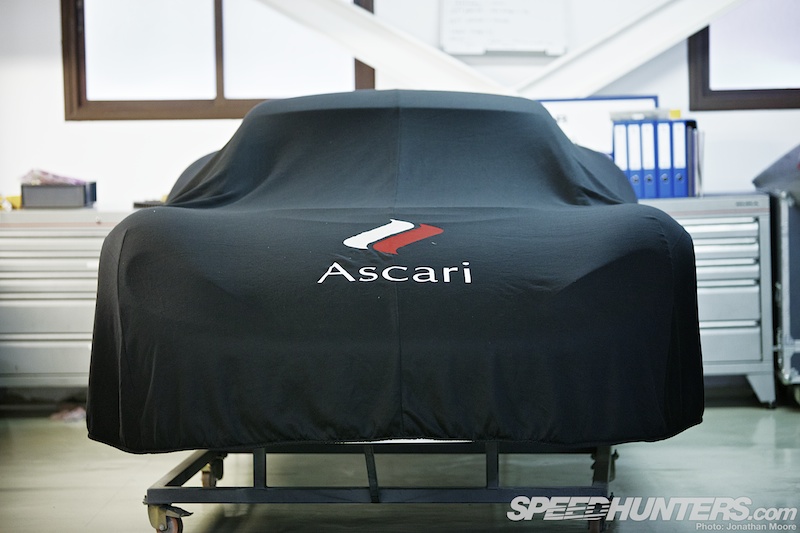 It's a real shame that the Ascari road car programme is now under wraps and up for sale and the UK operation has been wound down, but the Ascari Race Resort is going strong and a template for how racing tracks should be laid out. Let's hope we see the Ascari name back on a racing car in the very near future.
Jonathan Moore