I will pick up the Nostalgic 2 Days coverage with another Spotlight-o-rama and after the slightly too Nissan oriented previous one, I thought I should probably mix it up a little (mind you 65% of the cars at the show were Nissans!). I'm a sucker for older Toyota Crowns, no matter what body shape, but if I had to pick a favorite it would definitely have to be the rarest of them all…the S50 hardtop.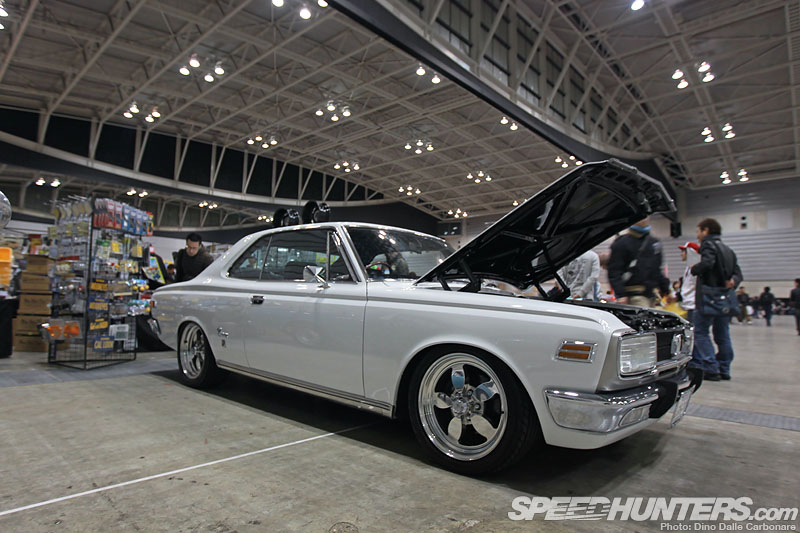 The simplicity of the car was what stood out the most. Its stock lines highlighted by a substantial drop in ride height and a set of Mooneyes wheels for a little muscle car feel.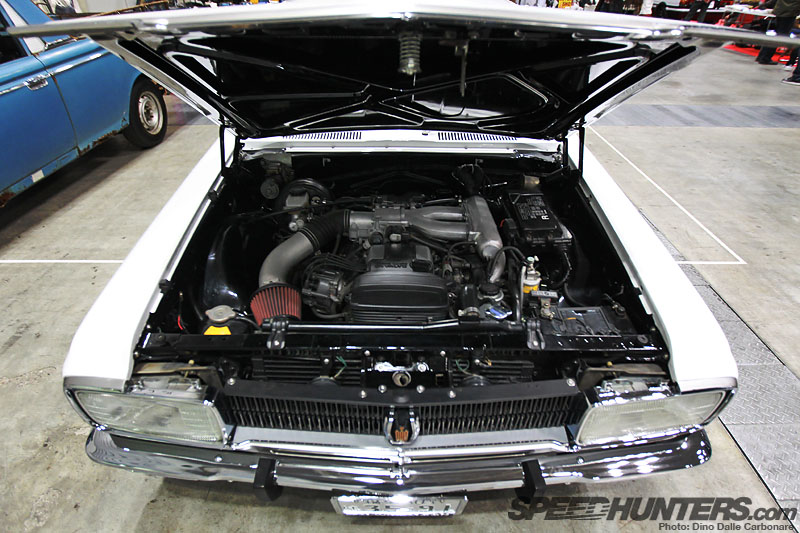 I was expecting to find a reworked and chromed up 2M under the hood…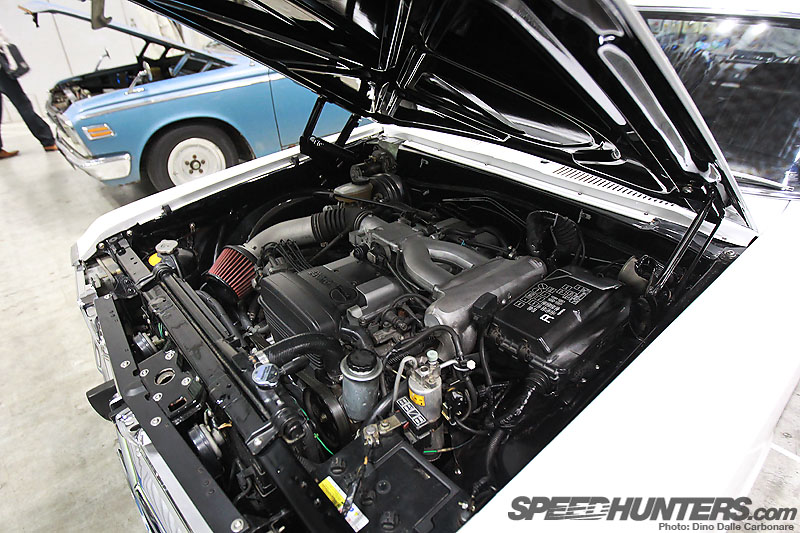 …except its owner has obviously had other ideas, preferring to go for the added performance and reliability of a modern motor like this 2JZ. The swap was beautifully done, almost everything kept stock, which in a way sort of added to the look and feel of the coupe.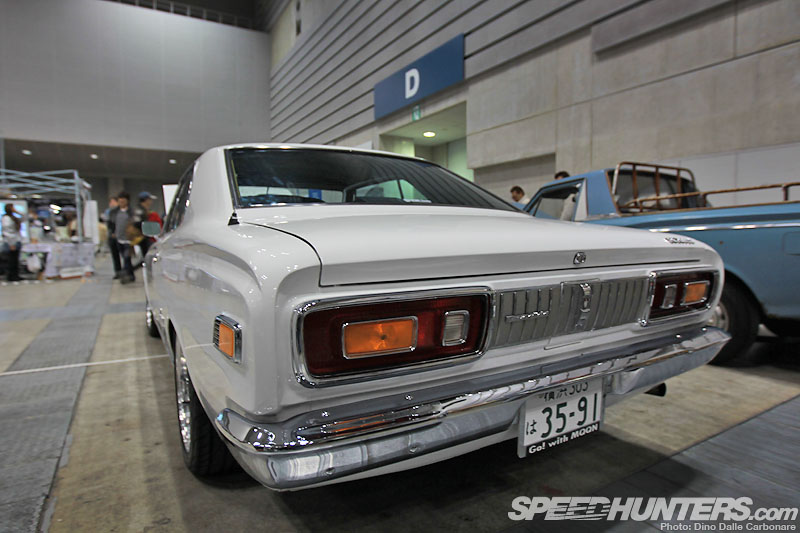 Japanese cars on the seventies sure had a lot of soul, that's for sure!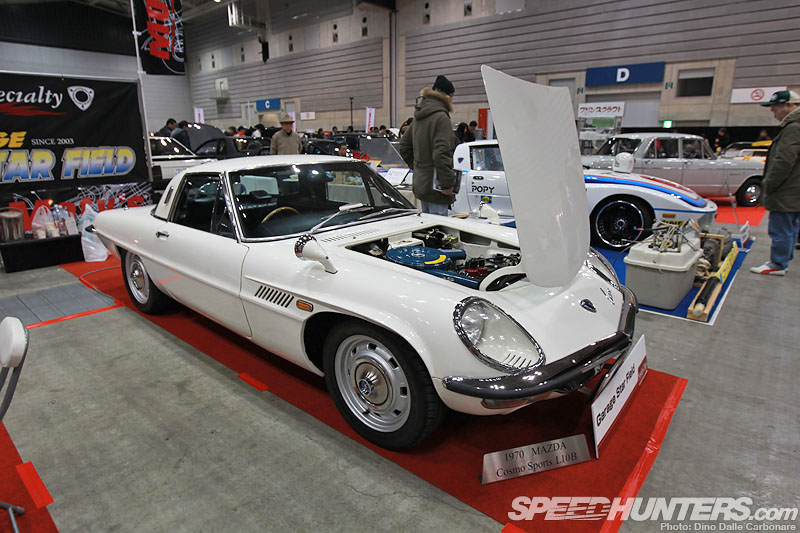 And speaking of soul, what Japanese vintage car has more so than the good old Cosmo. This example on display at Garage Start Field was in pristine factory condition…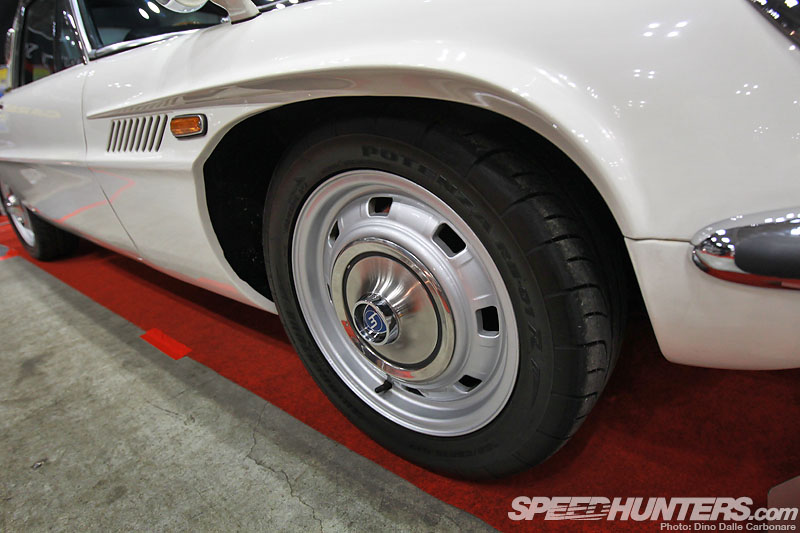 …no lowered suspension and aftermarket wheels to be seen.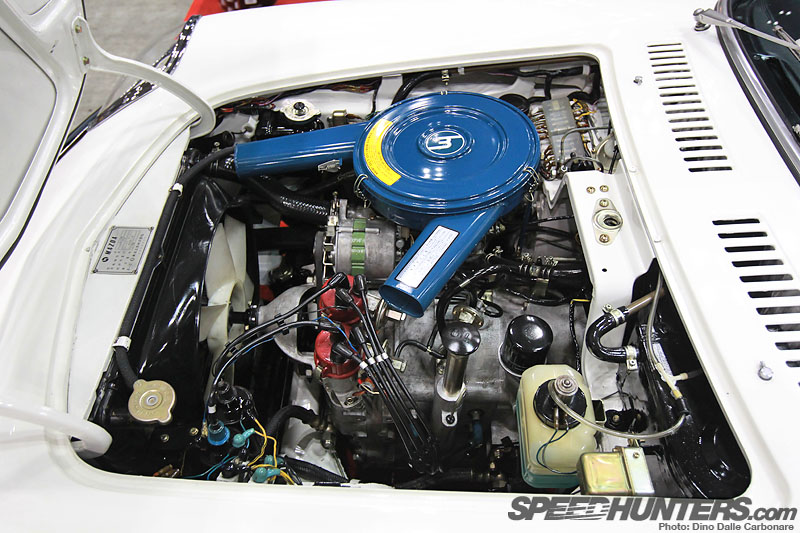 It's hard not to stare at the sheer simplicity of the rotary engine that powers it. Mazda has dedicated so much research and development to the Wankel, it's very sad to see them shifting priorities these days. I'm sure there is still a very small department at Mazda that continues to experiment with rotors, but with fuel economy and emissions now the most important aspects of modern day engines, will rotaries even have a future?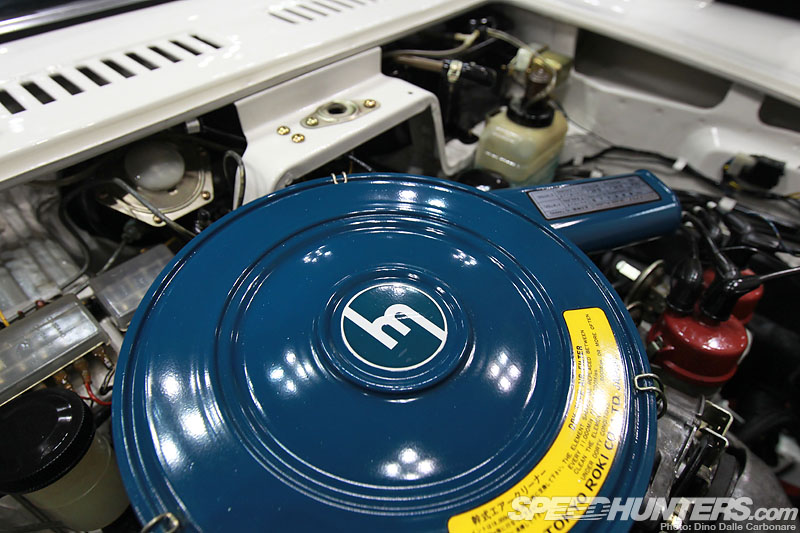 Ever noticed how cool the old Mazda logo used to be?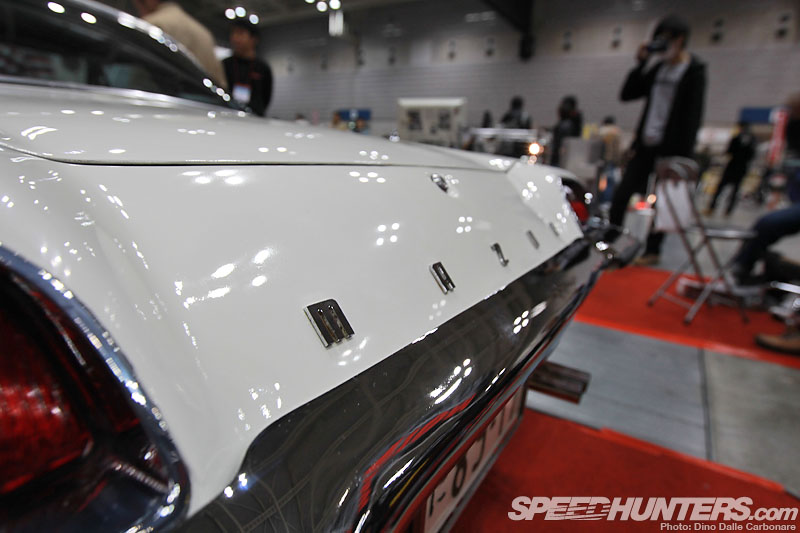 Would be cool to see a modern "zoom zoom" interpretation of this!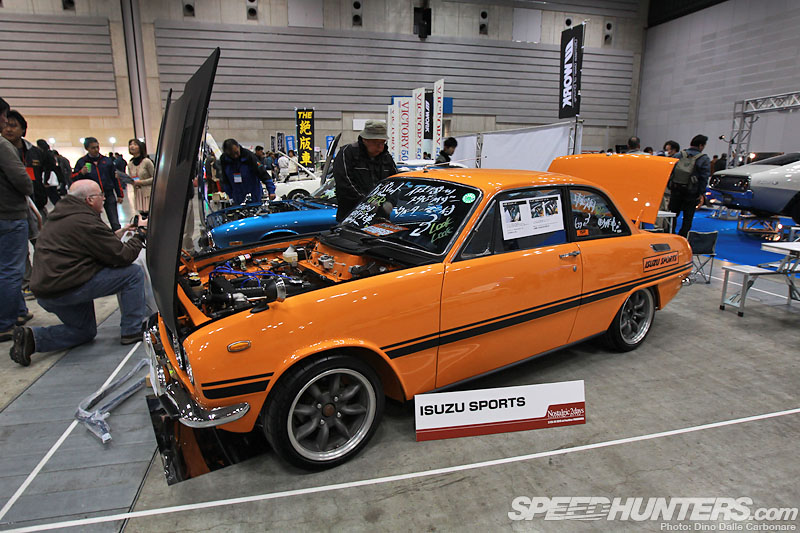 Isuzu might only build commercial vehicles these days but back in 1969 it was releasing cool sports oriented cars like this Bellett GT-R. Aside from the orange body with black hood the GT-R differed from your normal Belletts for its engine…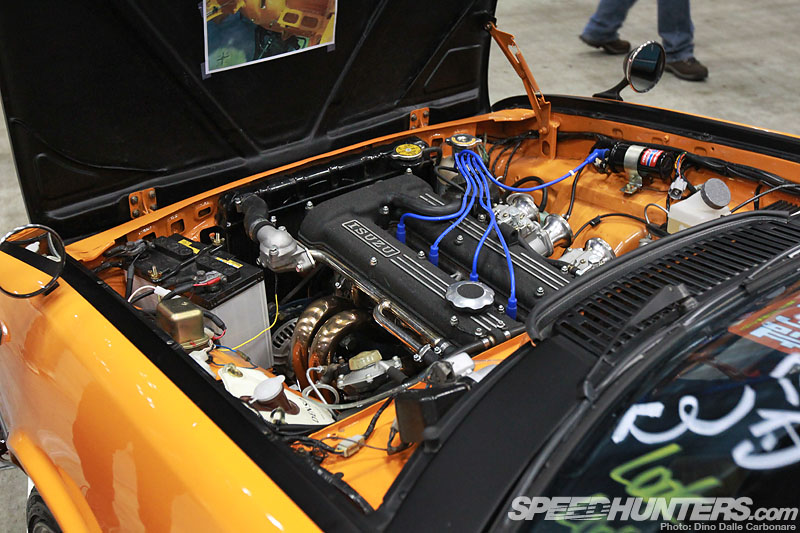 …a 1.6L twin cam borrowed from the Giugiaro designed Isuzu 117 coupe.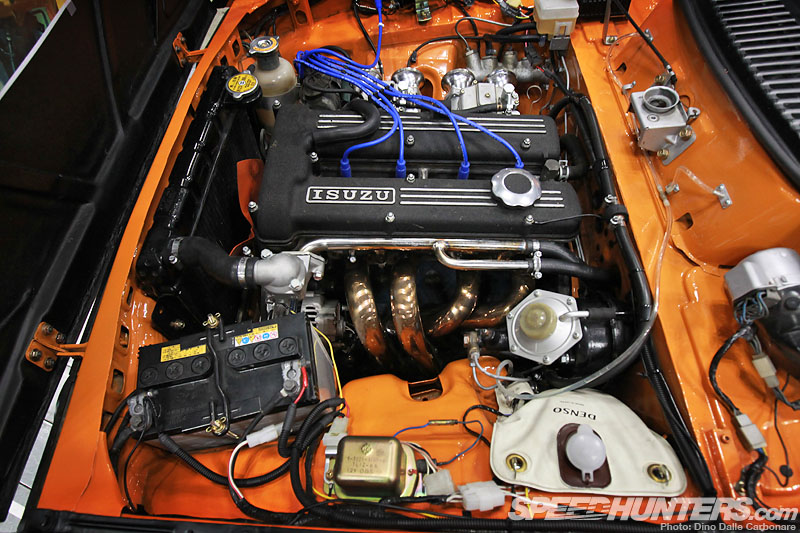 Tuning shop Isuzu Sports have managed to extract around 140 HP from this engine thanks to some trick stainless steel headers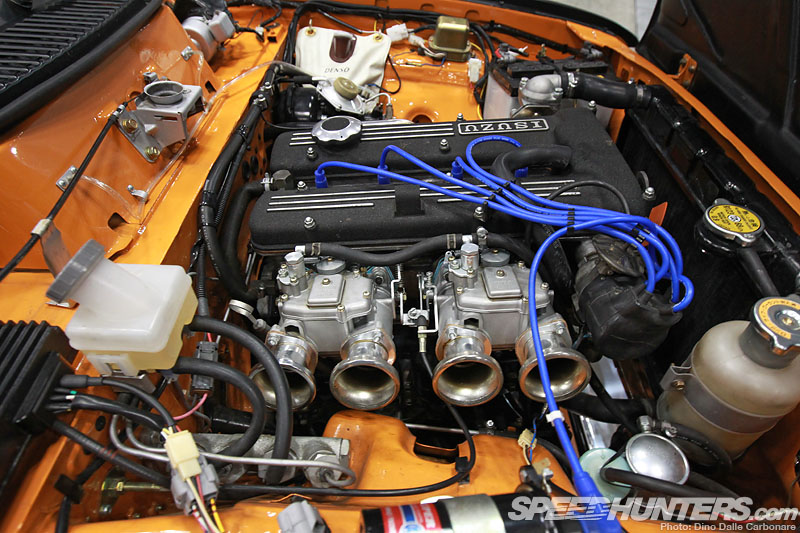 …and larger carbs.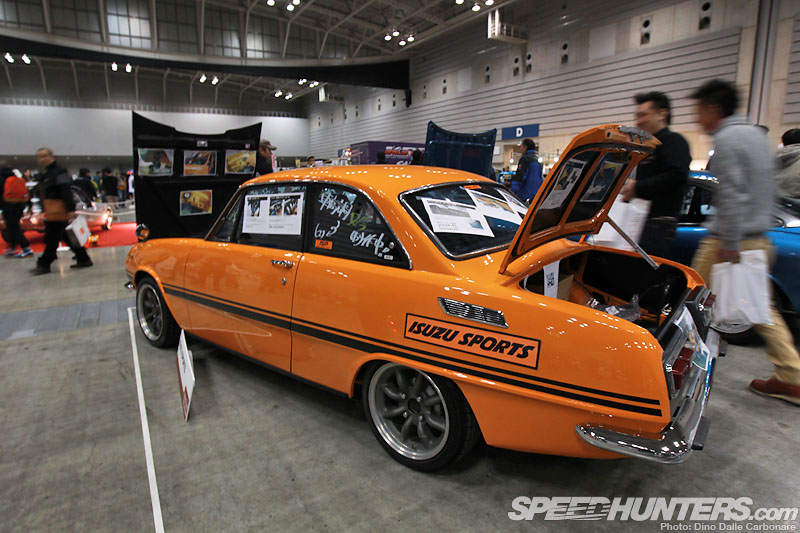 Despite being a very rare car it's not uncommon to see these GT-R versions out on the streets. The Japanese sure love to enjoy their classic rides.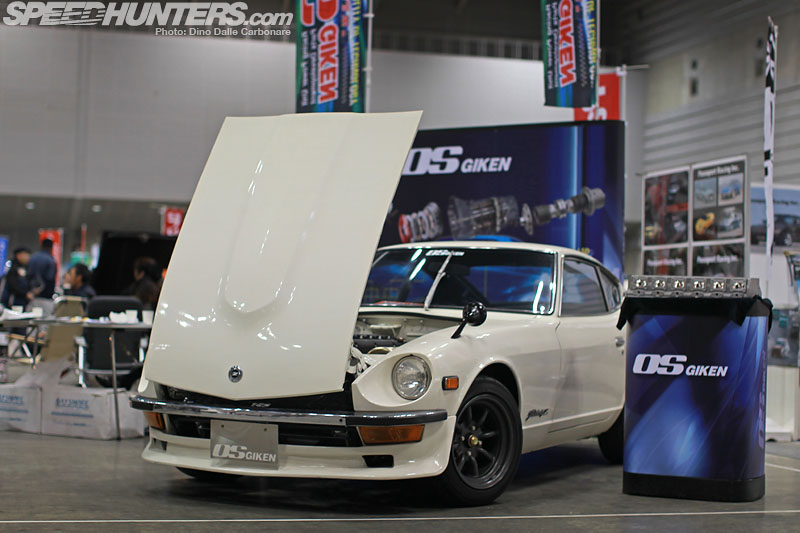 And so we are on to another Nissan. Pardon me if I come across as being repetitive here, but I thought that after the "Engine Porn" post on the OS Giken TC24-B1Z, some of you would probably enjoy seeing an actual working engine fitted to a car. This S30 is OS Giken's own demonstrator and while its body, brakes and interior may be stock…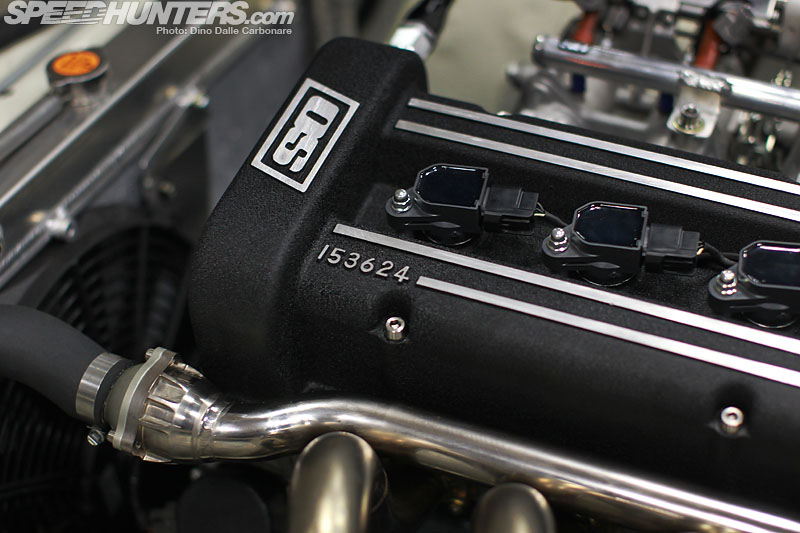 …its powerplant sure isn't! Someone asked me what the firing order of the TC24 was…I think this may answer the question. You may have already noticed something different here…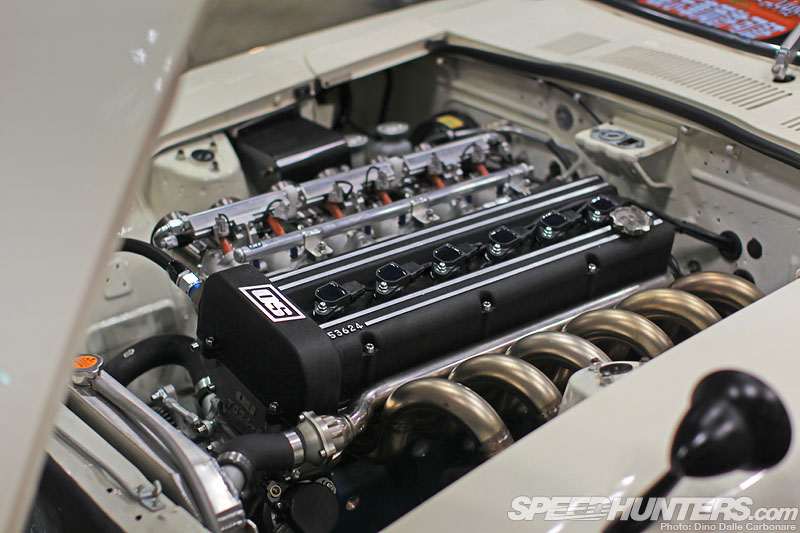 …there doesn't seem to be a distributor. That's because on top of being fitted with all the bells and whistles, this 420 HP, 3.2L 1BZ version of the L28 has been converted…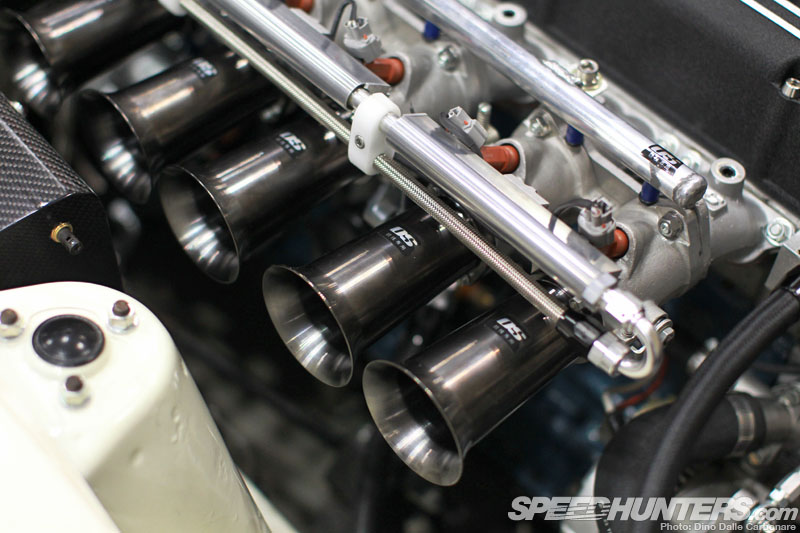 …to run sports injection with ignition being taken care by individual coil packs for each of the six cylinders.  Engine management is handled by a Motec ECU. This Z was running the same engine last year, except it was on carbs and distributor-based ignition.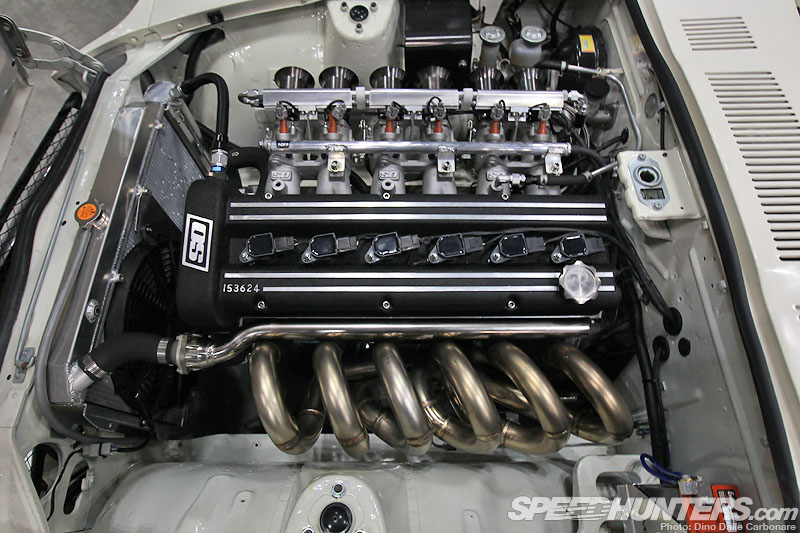 The header design is different from the one that was fitted to the display engine. Apparently, as one of the OS Giken engineers told me, this car is so fast and violent that it's scary as hell to drive. Plus with what is pretty much a straight through exhaust, it's as loud as a race car!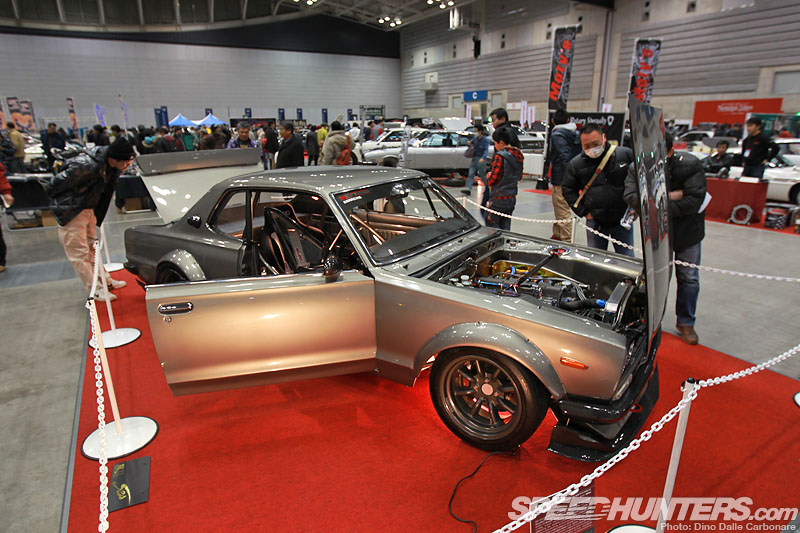 I'm going to go ahead and label Sudou-san's Hakosuka as the best KPGC10 out there. It might be a bold claim but nobody has ever gone to the extremes he has going with this build. Sudou-san is the owner of the Garage Saurus Suro-R I features year ago so he isn't a stranger to building extreme cars. It's been about three years in the making, and once the carbon propeller shaft comes in from the US the car will pretty much be ready to go.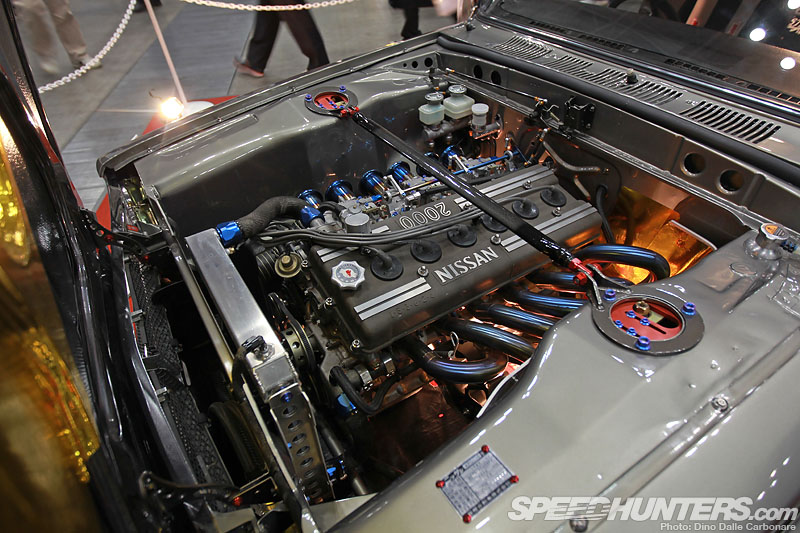 Under the hood is the most highly tuned S20 R Garage has ever built, stroked to 2.5 liters, and boasting a 14.5:1 compression. Under the head covers it also hides an OS Giken gear conversion, getting rid of the stock chain drive as well as custom OS Giken cams. Other nice touches are the titanium trumpets that feed the 50 mm Solex carbs and the custom headers made out of inconel. Sudou-san has gone for a Quaife sequential transmission…only the best!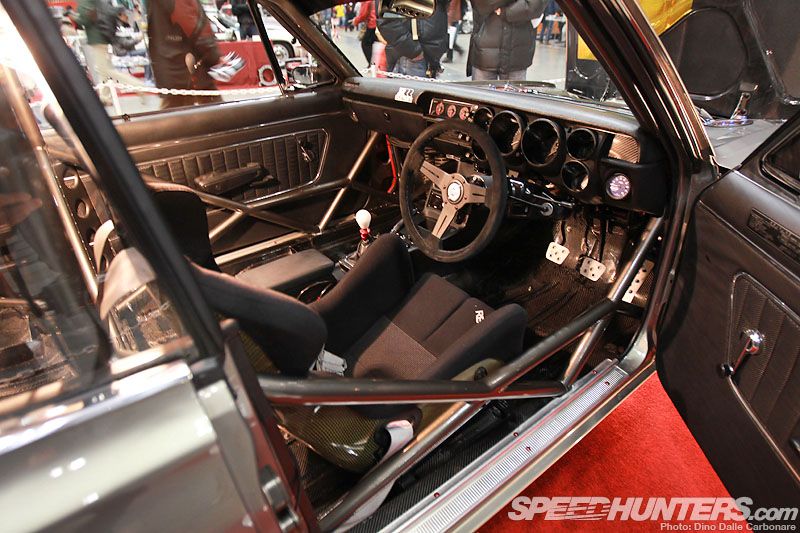 The shell has been stripped down, reinforced and fitted with a non-intrusive roll cage. The whole floor and transmission tunnel has been lined with carbon fiber to further add to the stiffening – and looks of course. There is tons of carbon all around the car like the doors, hood and trunk…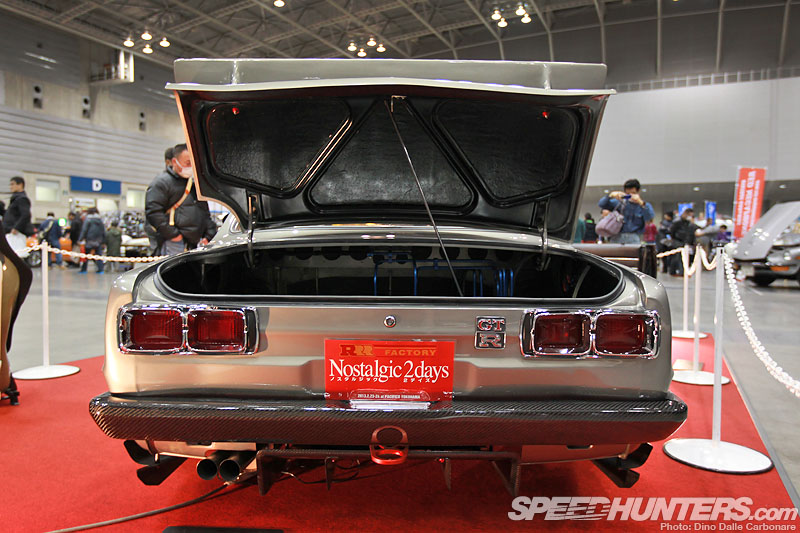 …oh yes, even the bumpers and custom rear diffuser are made of dry carbon. Sudou-san told me that to get the engine sound just right the exhaust was made out of the thinnest possible (0.8 mm) stainless steel. Titanium would have absorbed too much of the high pitch sound the S20 creates, so the only way was to make it out of stainless steel. To do that, sheets of metal had to be rolled into tubular sections and then each section welded together, sort of redefining the term "one off."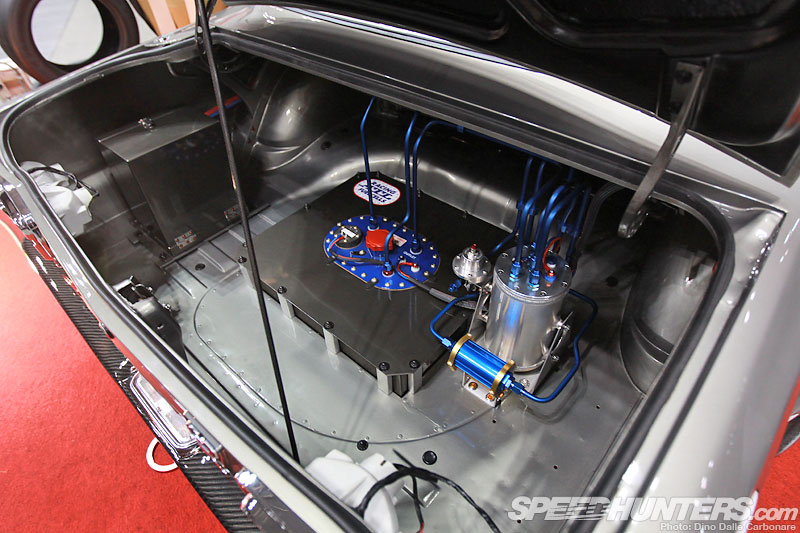 It's pretty much all completed, including the nicely laid out fuel system. It might be as far from authentic as can be but how can you not  respect all the work that has gone into this KPGC10!
That about wraps up the Nostalgic 2 Days coverage, I hope you enjoyed all the kyusha awesomeness!
Nostalgic 2 Days 2013 coverage on Speedhunters
-Dino Dalle Carbonare