Each week seems to be passing us by faster and faster. It won't be long until we're back into a full motorsport season, but until then, I'm more than enjoying the submissions from each of the #IAMTHESPEEDHUNTER channels. I think it's just the sheer variety of submissions that impresses me the most, not to mention the ever improving quality. The quality can be so high though that I'm sure it might be intimidating for some, but it's only by examining what makes an image good, can you improve on your own work. If you haven't been featured yet, don't be discouraged. Instead use every opportunity to learn, improve and try again. It'll only be a matter of time…
(Above) What makes this image for me is the amount of negative space and positioning of the car in the lower right corner. No need to fill the frame every time you take a shot.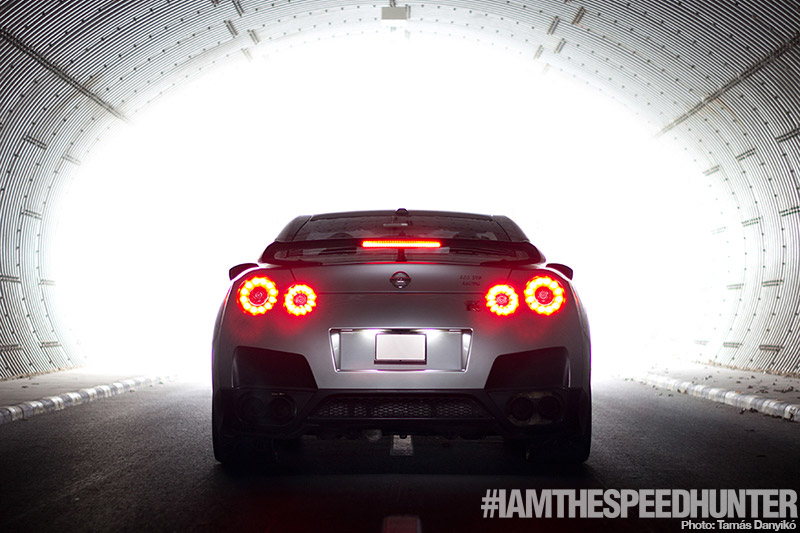 A nice and clean image submitted by Tamás – it's balanced and nicely polished.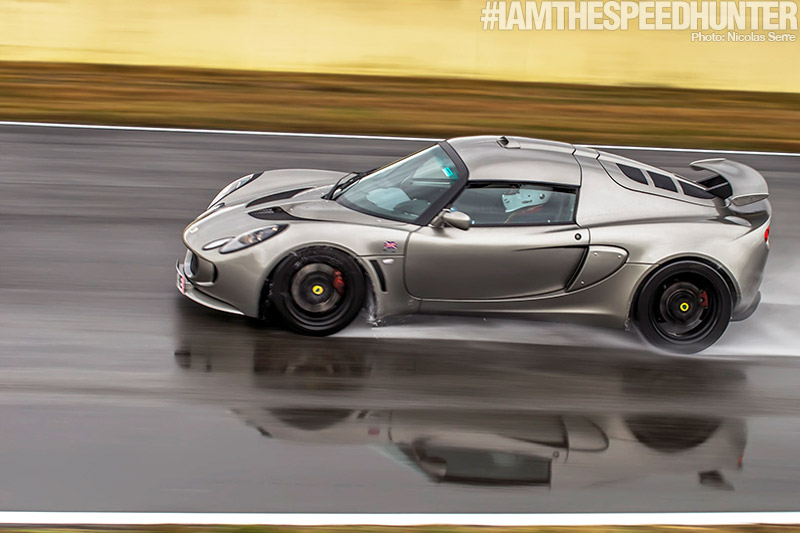 A suitably slow shutter speed has been deployed by Nicolas for this Exige pan. Composing the shot to include the full reflection of the car is a nice touch.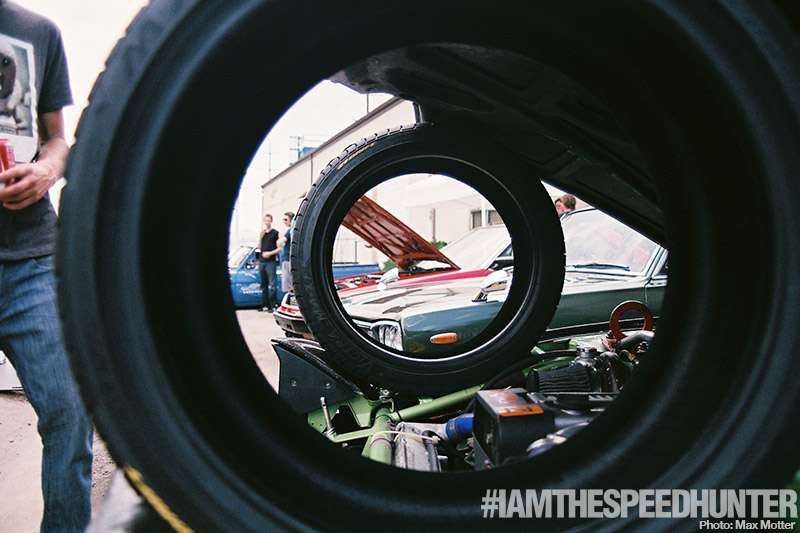 Max is one of two submissions this week to revert back to traditional 35mm film for his #IAMTHESPEEDHUNTER 'shot. Excellent framing to go along with those beautiful tones that only film can produce.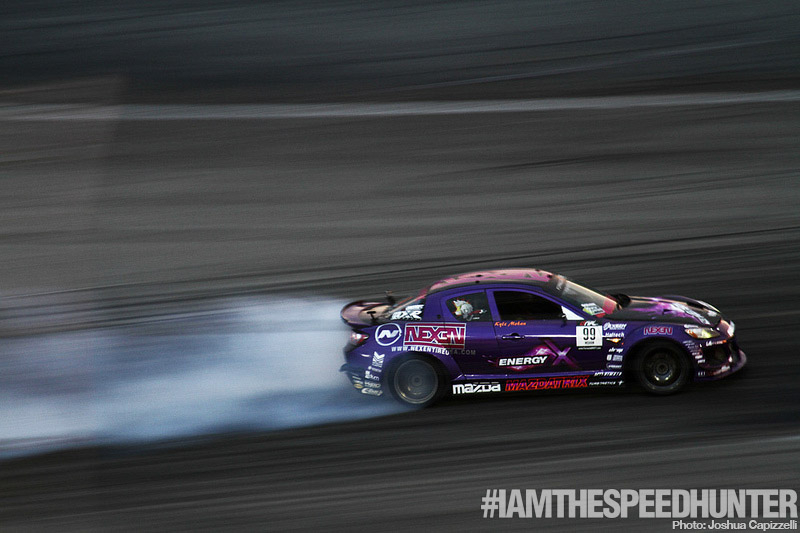 We had a couple of submissions this week which would fit perfectly into our theme this month including this shot of Kyle Mohan at Irwindale.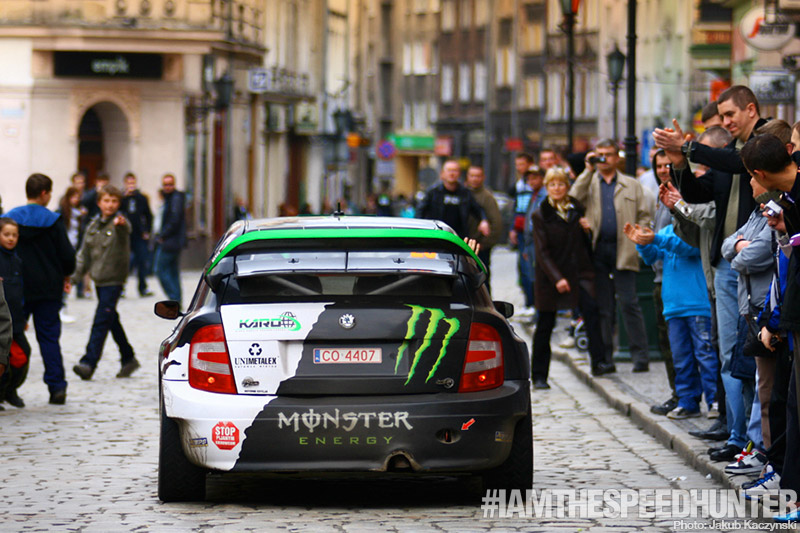 People taking photographs, kid pointing, people applauding – these little things all add up to make this more than just a photo of a car.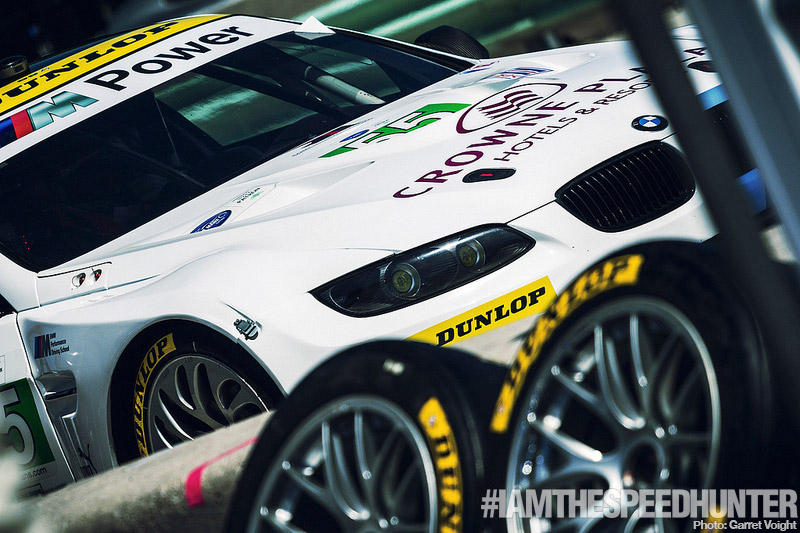 This is a great example of filling the frame. The tilt of the camera has allowed Garret to capture an interesting view of this pit lane moment.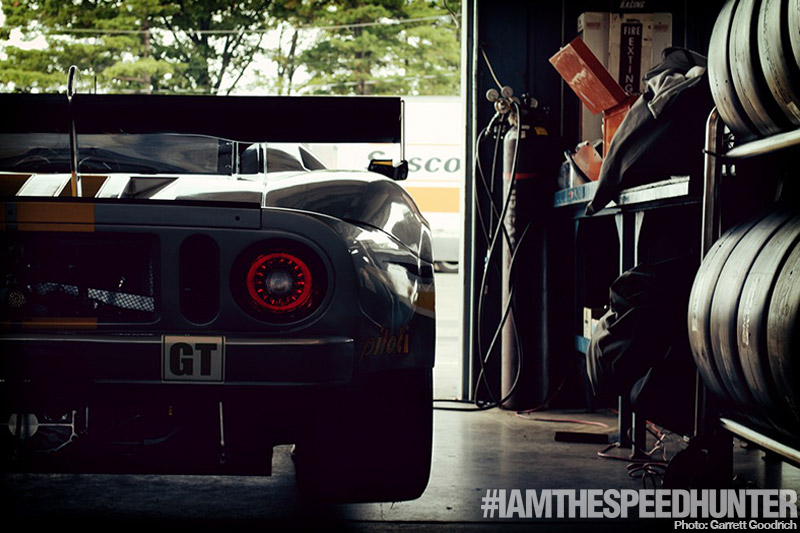 One of those quiet moments in the paddock, the colour toning is what makes it for me.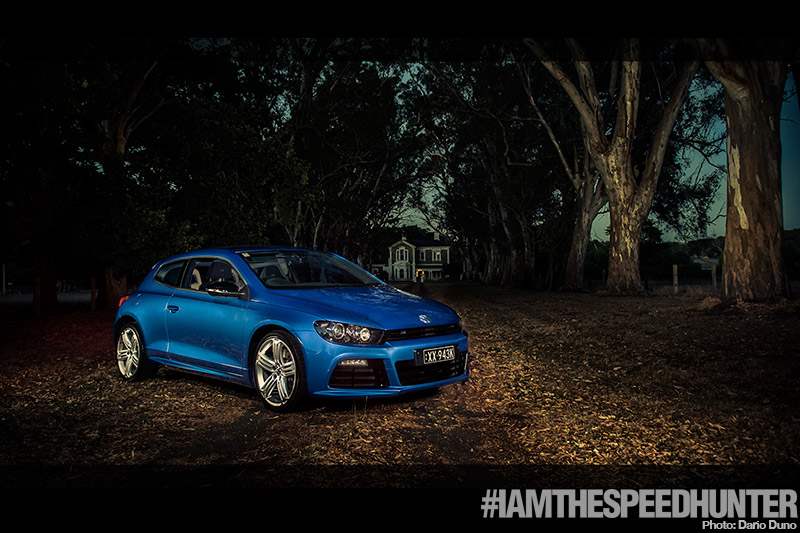 Dario submitted this simple but well executed Scirocco photograph – by lighting the car, it has helped to pull it out of its surroundings so it's the first thing you see.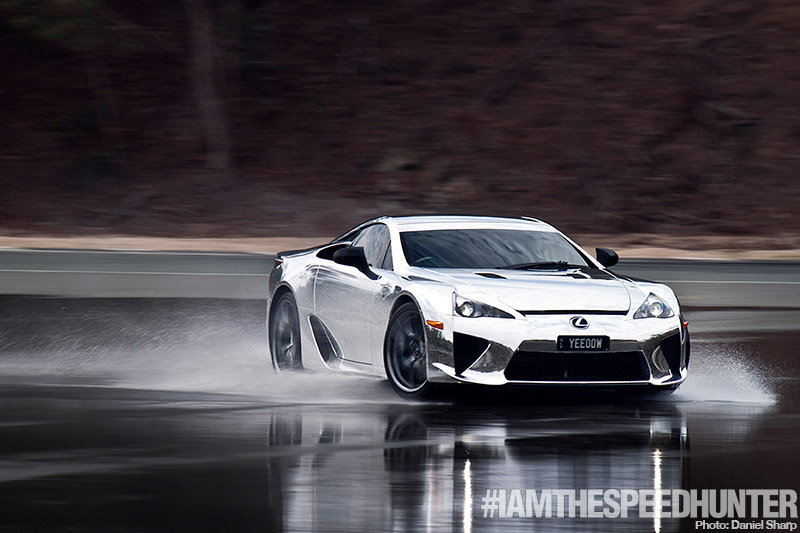 A just slightly off-centre composition, slow shutter and good panning technique has allowed Daniel to capture this Sharp image.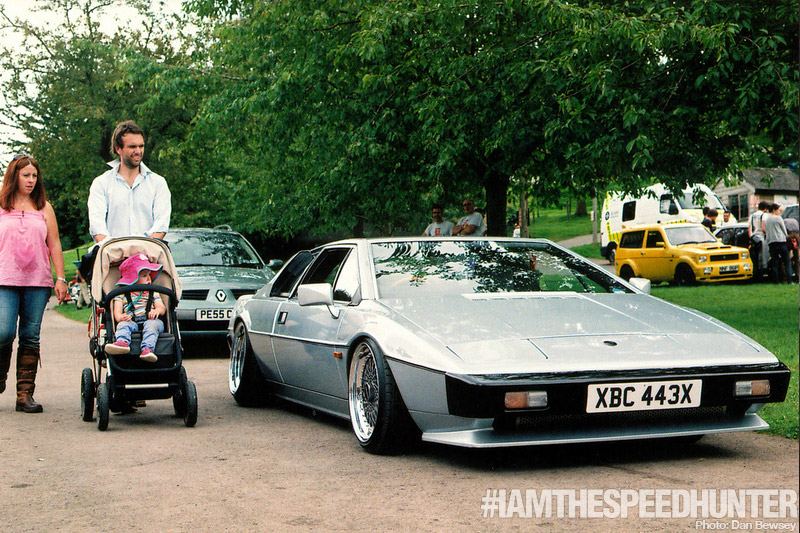 The second of the 35mm submissions. I've said it before how shows and the like can be quite difficult to capture interesting shots at, mostly due to the number of people moving about. Dan has gone in a different direction to most by using the people in the frame to create the interest in the photograph.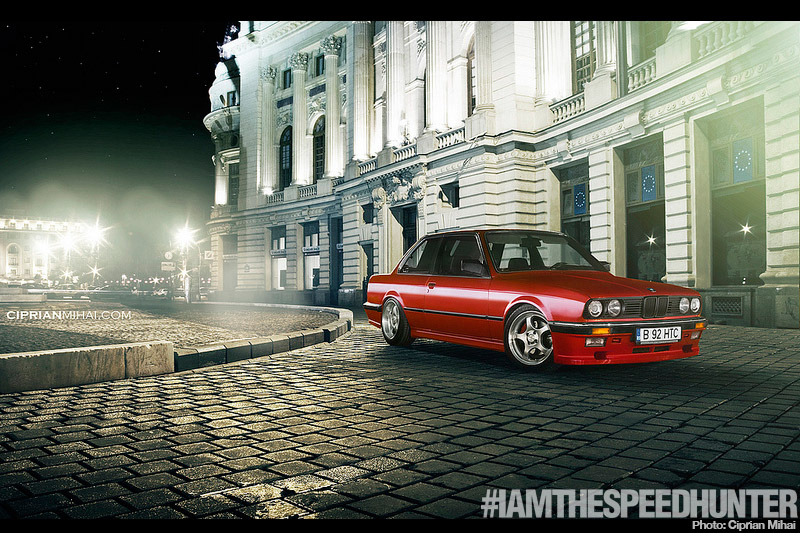 I've been following Ciprian's work for some time now and this is what I expect of him – clean lighting on a well polished background. Love the colours and the flare too.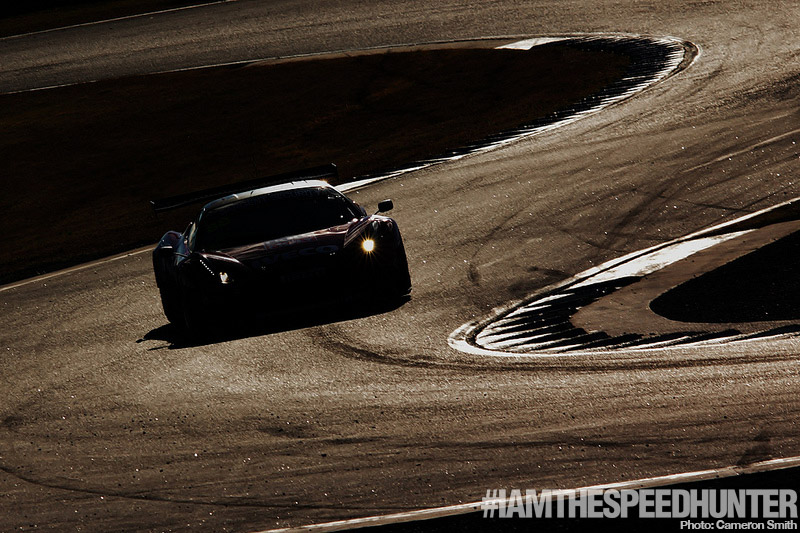 By under-exposing this shot, Cameron has created an interesting silhouette tackling this winding section of race circuit.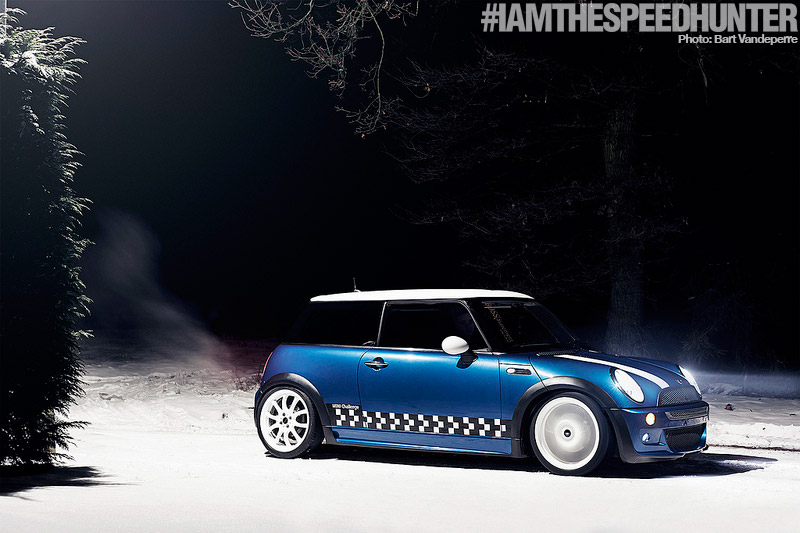 A relatively long shutter was used here to show the front wheels spinning in the snow. Great lighting and colour treatment too.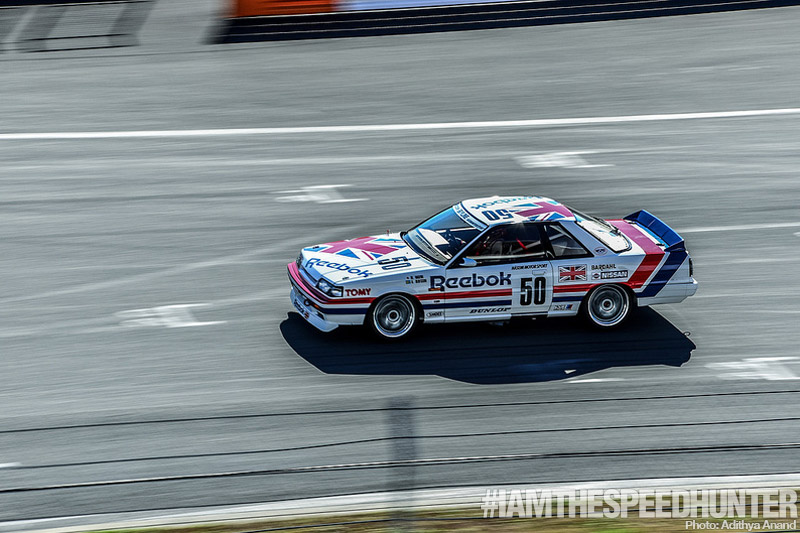 This high point of view has ensured no obstacles have got between the subject and lens of Adithya. The harsh sunlight has been balanced to show the strong shadow of the car whilst still showing detail on the passenger side of the car.
–
Paddy McGrath
paddy@dev.speedhunters.com
About #IAMTHESPEEDHUNTER
We created #IAMTHESPEEDHUNTER to allow you the opportunity to share your skills and car culture experiences from around the globe with the rest of the Speedhunters audience.
How do you get involved? It's simple…
Flickr - Join our #IAMTHESPEEDHUNTER Flickr Group and share your favourite photos with us and others.
Instagram – Follow us on Instagram at @TheSpeedhunters and tag your own car culture images with #IAMTHESPEEDHUNTER
Twitter – Follow us on Twitter at @SPEEDHUNTERS and share your tweets with the #IAMTHESPEEDHUNTER hashtag.
Tumblr – Visit our Tumblr page to view the latest #IAMTHESPEEDHUNTER tagged images.
E-Mail – If you've been to a cool event and captured some amazing images, be sure to e-mail them to us on iamthespeedhunter@dev.speedhunters.com and tell us a little bit about the event. The images need to be a minimum of 800×533 pixels.
Have you submitted already but yet been featured? Here are some tips to help you…
DO – Submit your best work, regardless of when it was taken.
DO – Take your time shooting and consider each detail
DO – Try to submit each image no larger than 1000PX wide.
DON'T – Put a huge watermark on it. We'll make sure you're credited!
DON'T – Send us huge image files that kill our e-mail system!
日本のSpeedhunters読者にお知らせです。
Speedhuntersでは、週一回#IAMTHESPEEDHUNTERにて、読者の皆さんから寄せられたカーシーンの投稿写真を紹介しています。
投稿写真は、カーレース、カーショー、イベント等、車に関するものならなんでもOKです。
Speedhuntersで皆さんの撮ったカーシーンショットを世界中のファンに紹介して、あなたもSpeedhunters記者の仲間入りしましょう!
#IAMTHESPEEDHUNTERには、ツイッターかインスタグラムにて簡単に写真を投稿していただけます。
上記方法で写真を投稿する際は、写真に#IAMTHESPEEDHUNTERのハッシュタグを付けてください。
また、メールアドレスiamthespeedhunter@dev.speedhunters.comでも投稿受付しています。
写真は、800×533 ピクセル以上のJPGのフォーマットでお願いします。
上記サイズより小さい写真ですと、すばらしい写真でもサイトの写真サイズの関係上掲載できないことがありますのでお気をつけください。
投稿された写真は世界中のSpeedhunters読者とシェアされますので、あなたのベストショット写真を投稿してくださいね!
また、写真に併せてどういった写真なのか、どこで撮られた写真なのかの説明と投稿者様のお名前を明記の上投稿お願いします。
皆さんからの投稿お待ちしています!