I've been pondering on how to approach the BMW M6's review for about a month now. Munich's latest M-powered super-coupe has left me deeply impressed but at the same time a little confused. I say this because if you think about it there really isn't a car out on the market right now that compares. And the M6 has always enjoyed this sort of classification ever since the shark-like M635CSi E24 (called M6 in the US)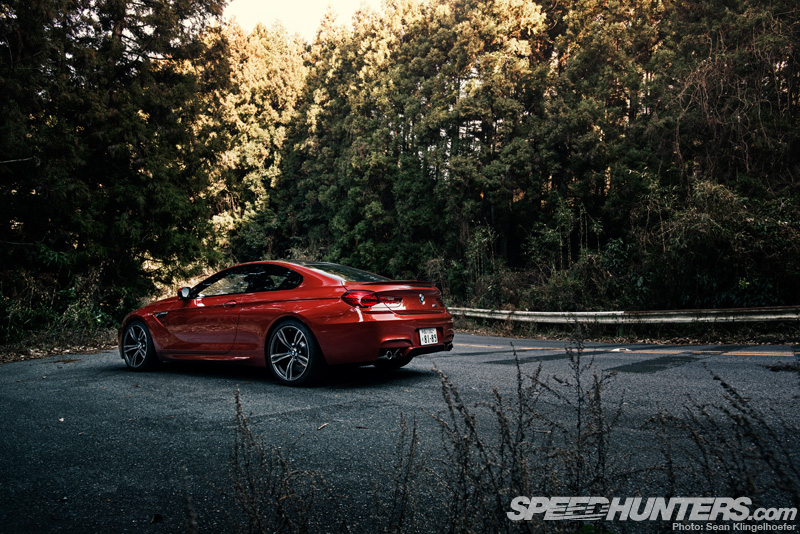 I spent a week with it, driving it in the city, on highways a well as on proper roads out in the mountains, shuttling Sean and I to and from the Tokyo Auto Salon and to all our shoots that followed. Since driving and really falling for the new M5 last year, I had been waiting patiently to get behind the wheel of the M6. I wondered if the monumental performance of the M5 would feel even more special in a premium coupe package. It's a tough question to answer, let me tell you.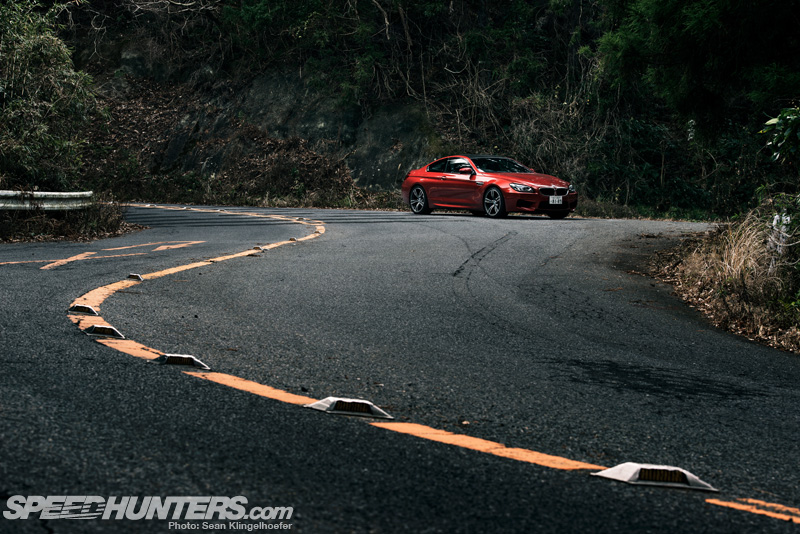 The automatic thing to do when attempting to judge and assess a car is to pitch it against a competitor, but which car? If you think about it the M6 doesn't really have any rivals, you can sort of bring the 911 into the picture but it's quite s different car, smaller, more focused, more compromised due to size and layout. The M6 brings a lot of luxury and high end feel with it, but comparing it to say a Mercedes Benz SL63 would also be missing the point. The convertible version of the M6 would be a better basis for such a confrontation. But let's get back to this later on because rather than ponder over all of this now, we should let the M6 do what it did with me, slowly but continuously impress along the way…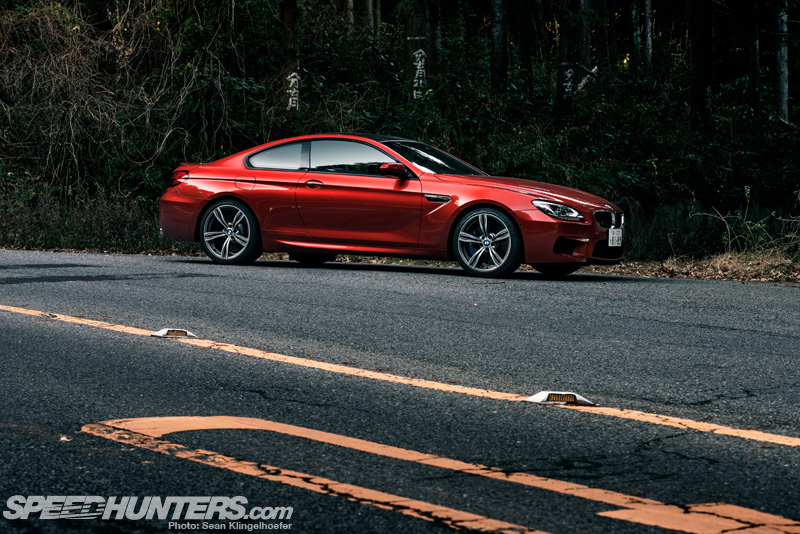 …starting off with its design. BMW have definitely managed to fuse modern exotic lines with an underlying elegance. The car just flows from nose to tail with continuity…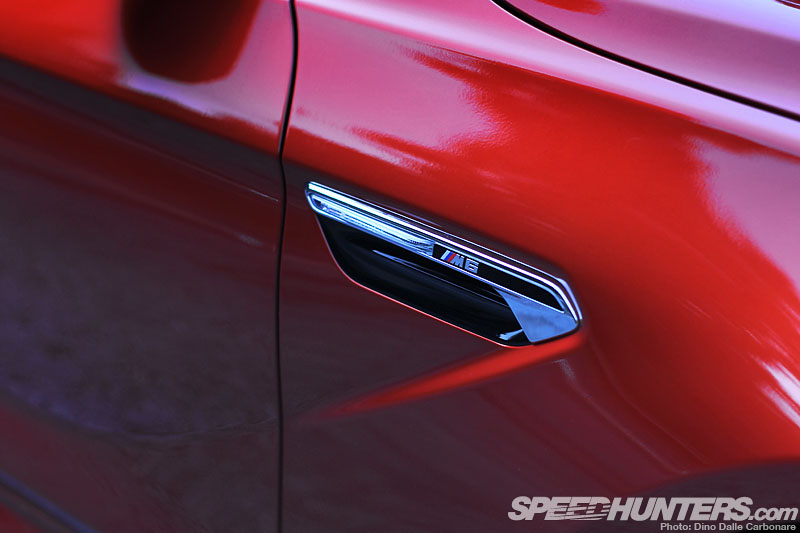 …and in an attempt to hide the massive wheelbase, it even features a very Nissan-GT-R-like fender creases sprouting diagonally down from the lateral M6-badged vents.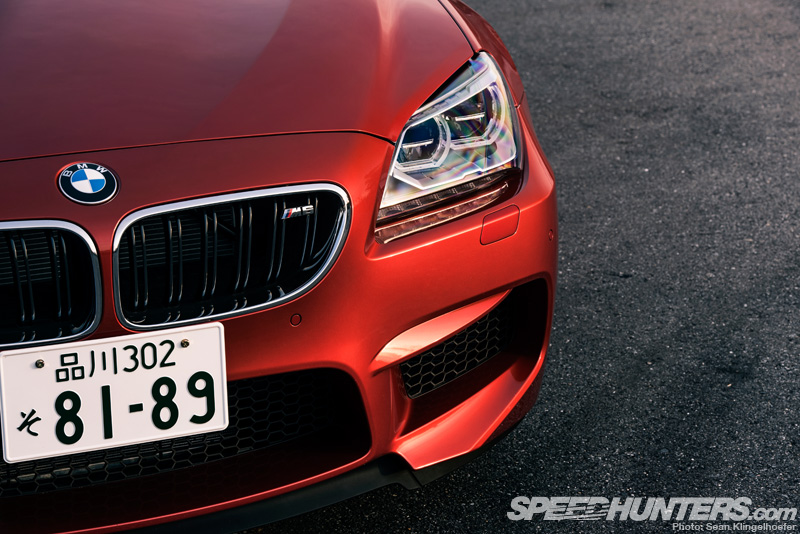 Like all M-cars the front end instantly sets the car apart from more run of the mill models, the bumper featuring a big air dam and two very angular and defined nostril-like side intakes, all helping to provide copious amounts of air to the big V8 hiding under the hood.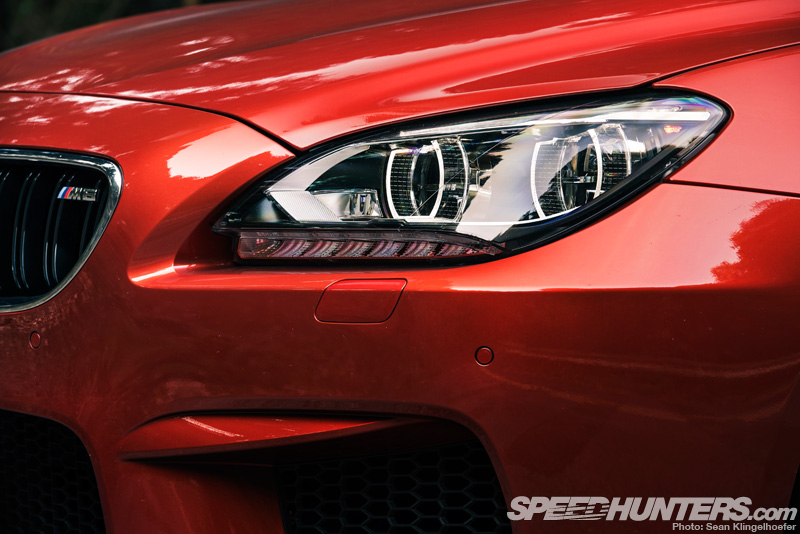 It's always fascinating to see how quickly modern headlight design has evolved over the last few years…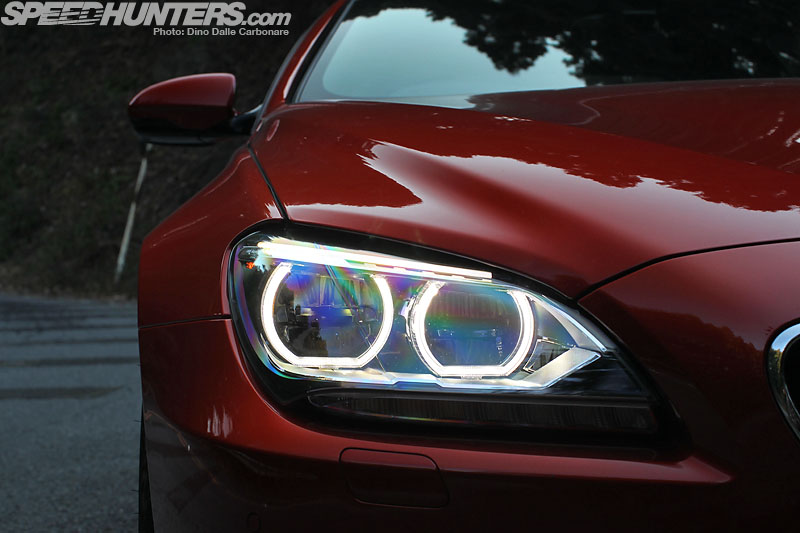 …and the M6's, on top of the almost obligatory LED running lights, sports meaner "angel-eyes" position lights, surrounding the two main LED projectors.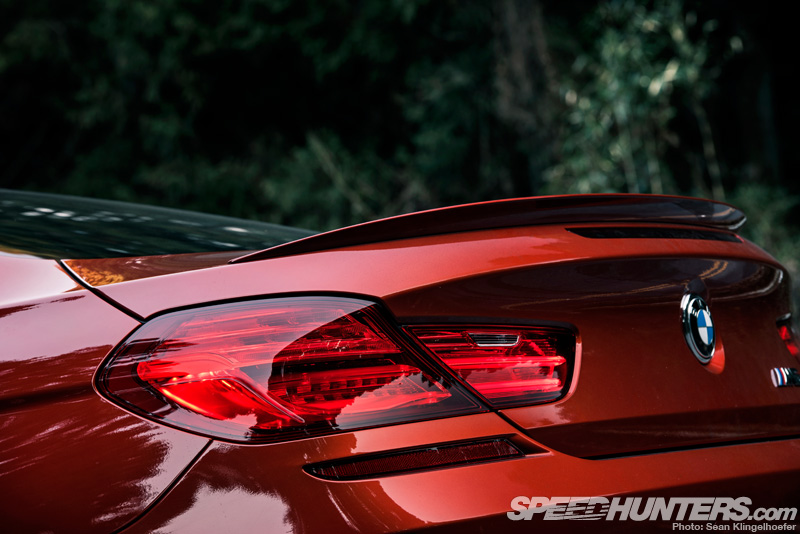 The awkward rear trunk of the previous generation 6-series is gone, the car now has a very refined rump topped off with aggressive LED taillights that ooze a sort of 5-series-like character.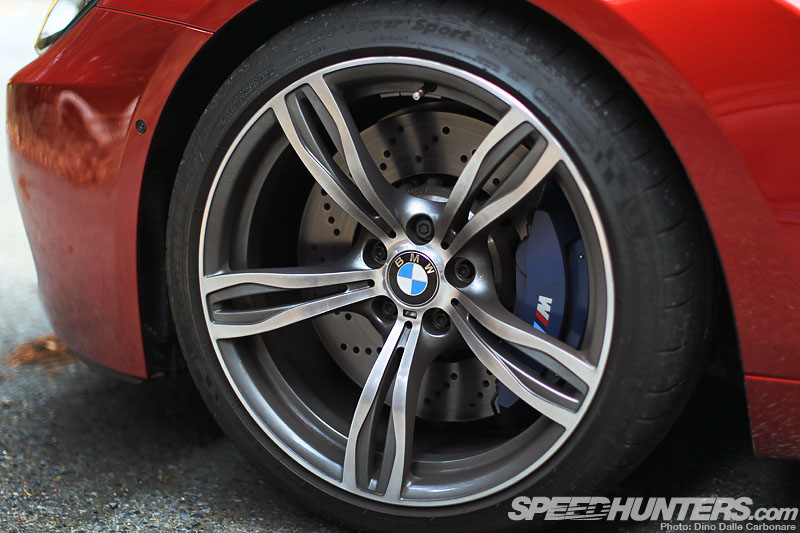 The test car came with the optional 20-inch split 5-spoke rims fitted with grippy Michelin Pilot Sport tires – 265/35 front and 295/30 at the rear, which as I found out during the surprise snowfall we had in Tokyo, aren't the greatest match for slippery conditions. There is no hiding the fact that the M6 is a very big and heavy car, just a whisker under 2 tons in fact. So I was happy to see that the braking situation had been well addressed with large cross-drilled rotor and 6-pot calipers. The rear only gets 2-pot slide-type calipers, and even if the rotor size is as large as the front, it seems like a very strange omission to do away with proper monobloc 4-pots at the very least – on a car that retails for $187,000 in Japan. There is a carbon ceramic option as well, but it hasn't become available in the Japanese market quite yet.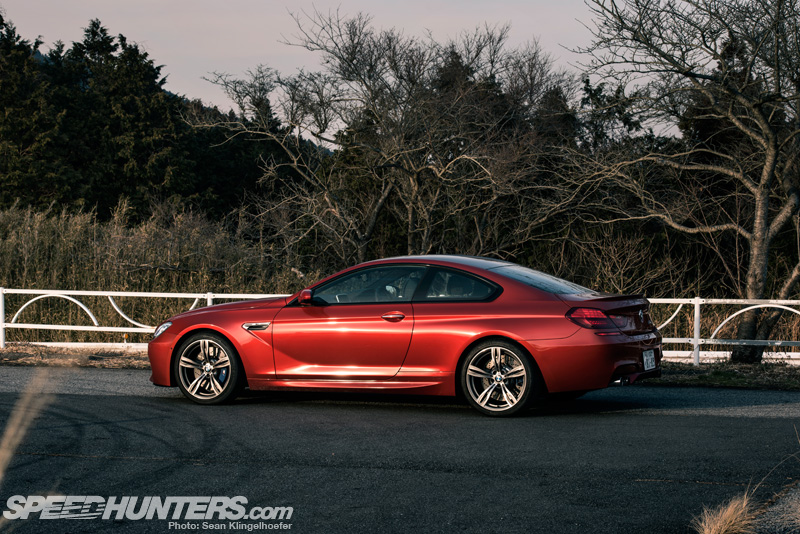 Looks may be subjective but there is no denying the M6 is a pretty and aggressive looking machine. It's a car you look at and just want to jump in and drive. Any car that inspires that sort of emotion is, in my book, doing something right.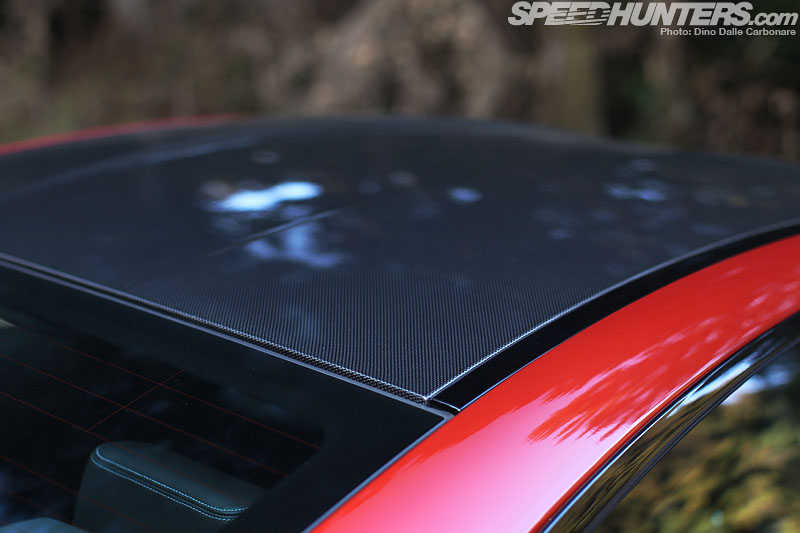 Just like the M3 the M6 has a lightweight carbon roof to help lower its center of gravity. A futile addition on a car that tips the scales at 2tons? Probably, but it's a defining factor of what makes the M6 such a special, and effectively unique car in the vastness that is the modern-day sports car market. The M6 tries to do everything, it throws every possible luxury and opulence at driver and its occupants…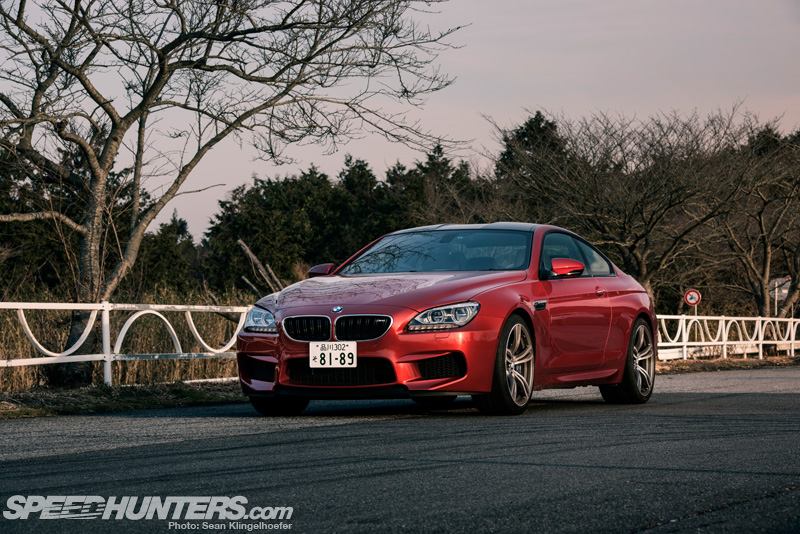 …mixes in a sporty, yet elegant exterior…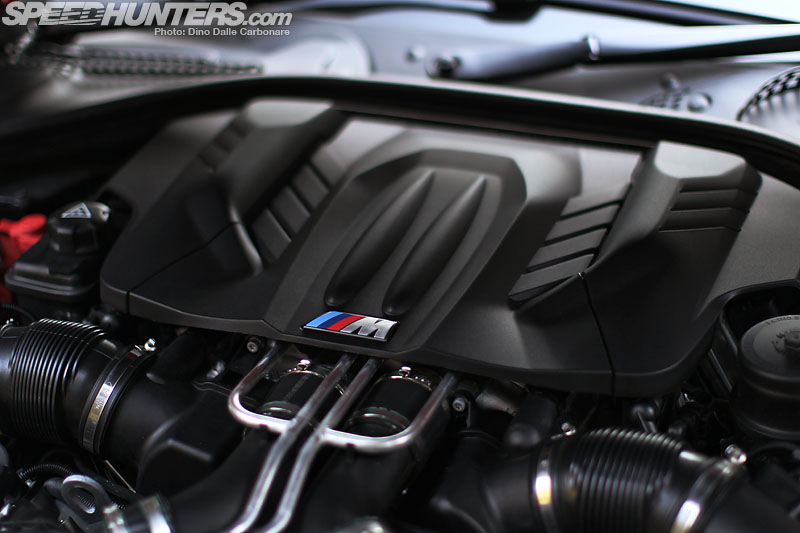 …and tops it off with an astonishingly powerful engine and sublime driveline configuration. The twin turbo 4.4L V8 unit is the same as found in the M5, boasting 560 HP and a monstrous torque delivery, which serves up 680 Nm (501lb/ft) all the way from 1,500 rpm to 5,750 rpm. The motor is a testament to BMWs excellence when it comes to creating exciting and advanced engines; just like the car it powers it boasts every possible addition and solution from direct injection…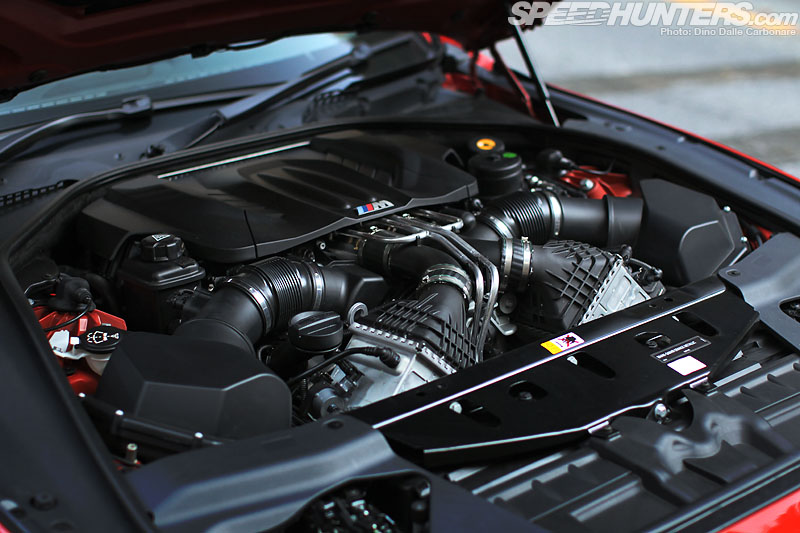 …in-bank-mounted turbochargers, cross-flow exhaust manifolds, efficiently laid out intakes with charge coolers and a state of the art management system which makes it all seem almost normal once you step on the throttle. BMW proves that force induction no longer means sloppy response and delayed acceleration, the M6's V8 is electric in the way it gets on power and piles on speed. Plus I will even dare call it decent when it comes to fuel consumption, if you baby it you can return decent numbers but it's so hard to resist that towering surge of torque at every opportunity!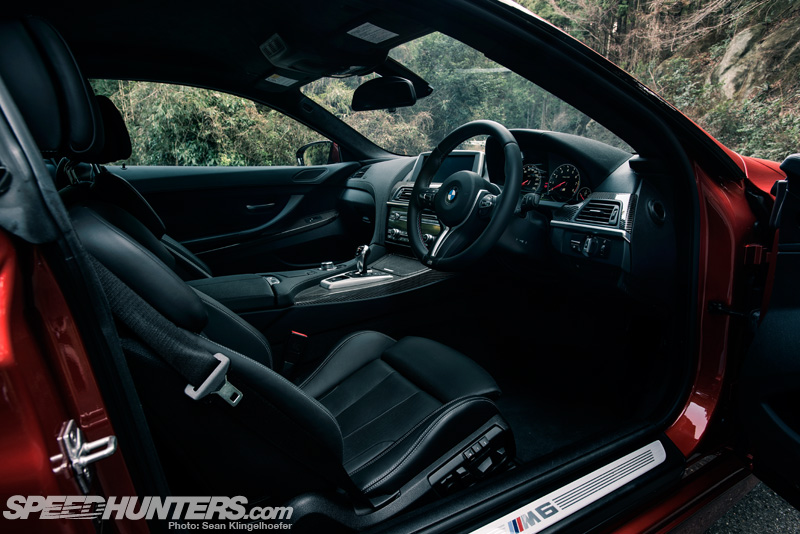 The interior is a very nice place to be in. You sit cosseted in fine leather on seats that offer so much adjustment that its almost impossible not to find the perfect position. Why is it that only BMW seems to know how to do this? Glossy carbon adorns the fascia as well as the center console and transmission tunnel. Every gadget imaginable from seat heaters to a 600-watt Bang and Olufsen audio system, HDD navigation system with voice recognition, digital TV, DVD player, Bluetooth audio streaming…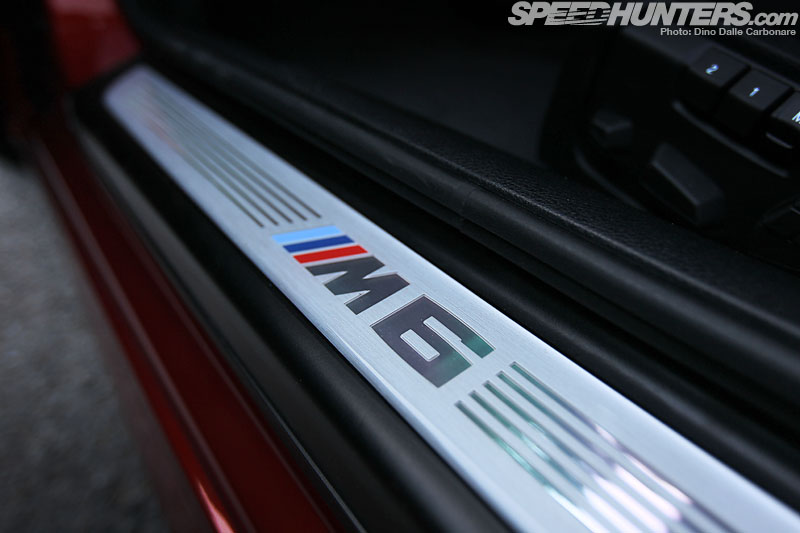 …the M6 has. And everything is beautifully integrated through an intuitively laid out interface with the iDrive controller at the center of it all. I really don't get people that criticize the iDrive for being complex, I guess button-clad interiors are a far better match for brains unable to memorize a few simple menus on a clear LCD screed. What I also really like is that no matter how many options the M6, and BMWs in general apply here, seems to have…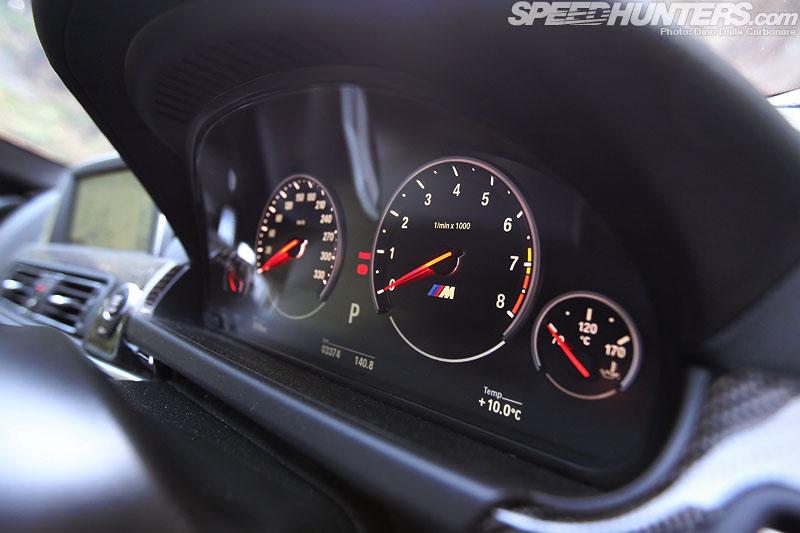 …they are all very separate from the thing that matters most, the driving experience. This starts with a the aforementioned superb driving position, a nice and chunky M steering wheel and a simple instrument panel with a built in LCD lower section for keeping a tab on what driving modes you have selected.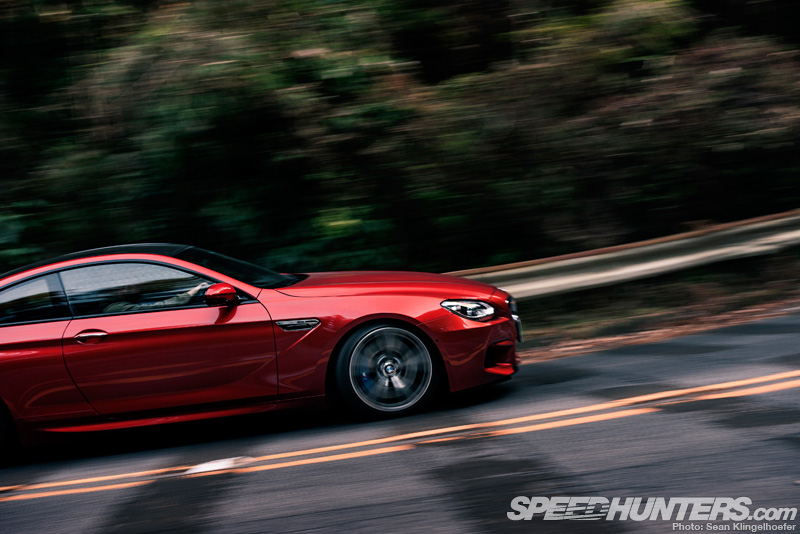 Much like the M5, the M6 is two cars in one. While it might do a great job of cosseting its occupants in comfort and wafting them at serious pace down a highway, it can be turned into an another animal altogether. Program the sharpest steering, throttle and suspension settings into one of the two "M" buttons on the steering wheel and an instant transformation occurs.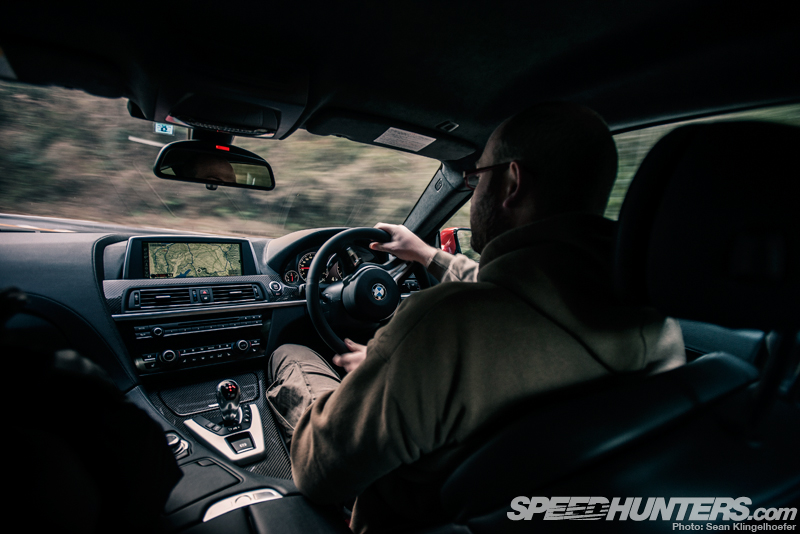 A car weighing 2-tons shouldn't be this nimble through tight first and second gear corners. That's what my brain kept thinking while throwing the car through a nice little section that we came across while on Mt. Tsukuba. The M6 masks its weight well and allows for some serious pace, that instant throttle response and maximum torque always there to eat up straights like they weren't even there. Best way I can describe it all is like a mature version of the Nissan GT-R, a rear-wheel-drive version that feels and almost sounds like it as it machine-guns through the cogs in its twin-clutch transmission.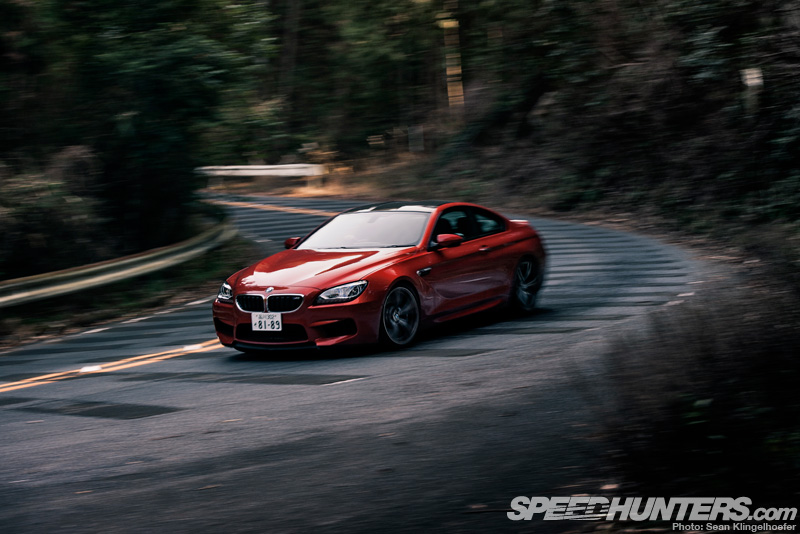 It really seemed to be in its own element on faster third gear sections where you can really tap into the chassis and handling, pushing the Michelins to the limit of grip and begin to feel it move around a little. Turn off stability control and you may as well say goodbye to those rear tires, but for those that know how to balance a car on the throttle what you will find is pure "M-ness," the best sort of fine balance.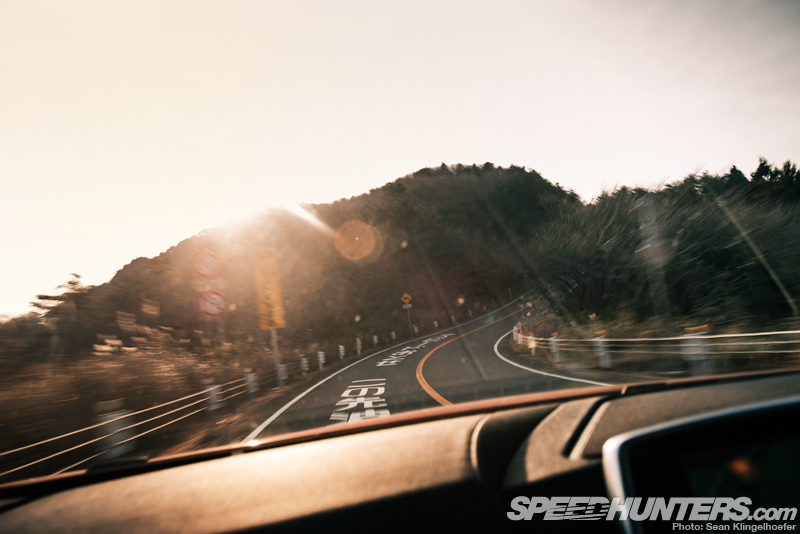 Was it not for the questionable stopping power of the brakes – which not only suffered from pretty severe fade but were just not up to par with the weight and performance – the M6 might have come away from this week-long test as a close to perfect car. Call it a bold statement but let's not forget that it doesn't have any true rivals. It does everything so damn well – but then there lies its biggest flaw.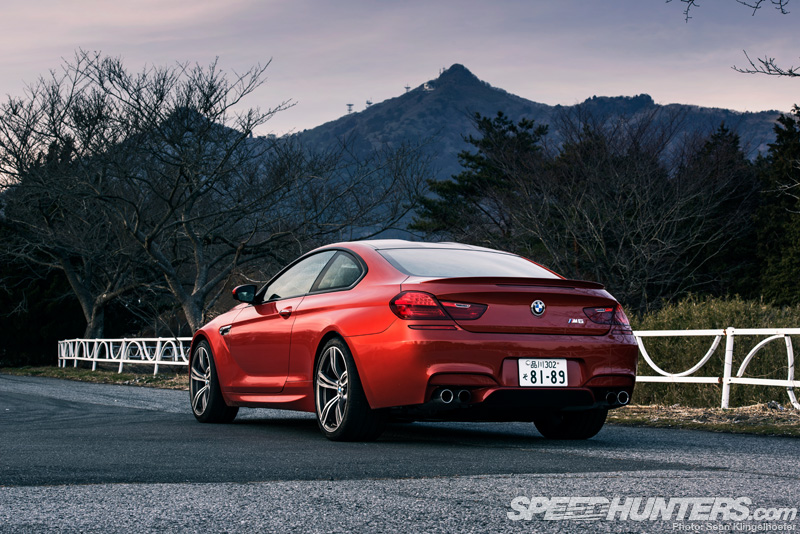 If it's such a perfect car, wouldn't the addition of 2-extra doors, proper rear seats and a full sized-trunk finish it off perfectly? The M5 might make a hell of a lot of sense for those that aren't necessarily after a coupe. And let's not forget the M6 Grand Coupe is hitting dealerships around the world just about now. Bring these two cars into it however and a host of competitors from other manufacturers come into play. It all further reinforces the fact that the M6 is, and will remain, in a class of its own.
Pictures Sean Klingelhefer & Dino Dalle Carbonare
– Dino Dalle Carbonare
---
---
---
---