Here I sit in a hotel room in Tokyo, jetlagged and exhausted to the point of wanting to use my keyboard as a pillow. I couldn't be happier though, because first, I'm in Japan, and second it's time for Tokyo Auto Salon. I arrived from California last night to join Dino and Sean for the Speedhunters invasion of TAS 2013 and we've got plenty of posts on the way. I thought I'd kick off my coverage with a few observations from day one.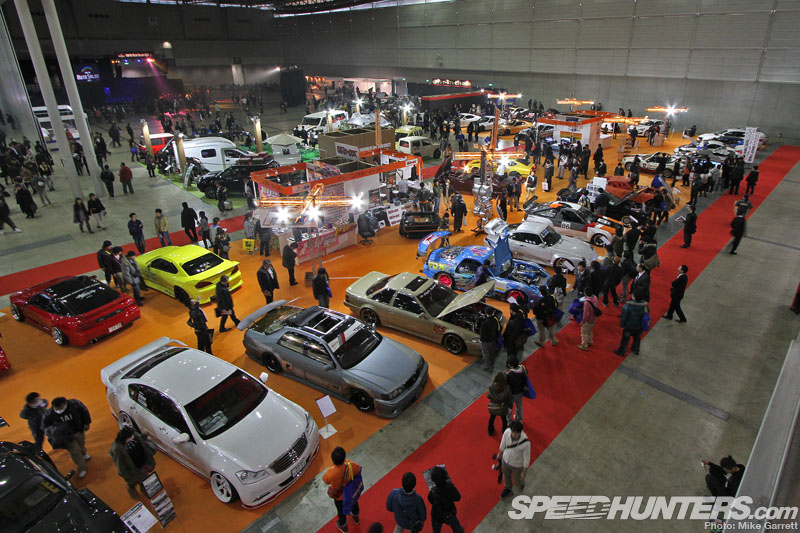 For me 2013 marks my first visit to Auto Salon in quite a while. Four years to be exact.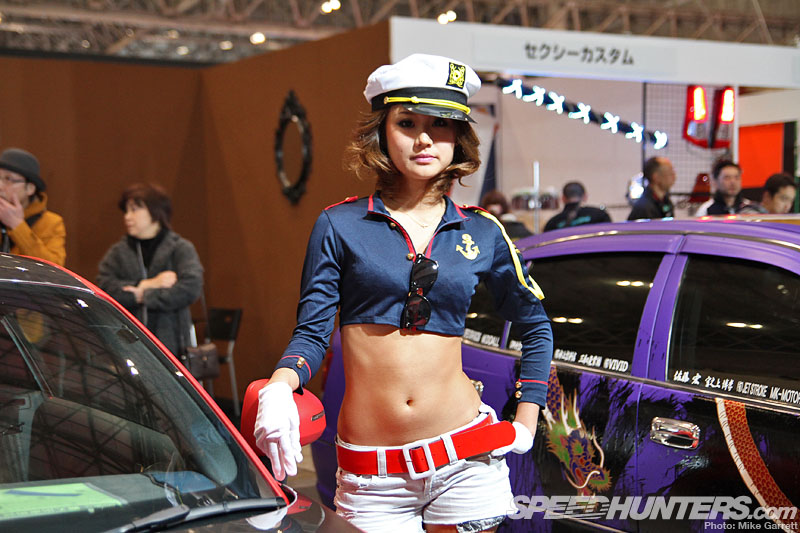 Needless to say, I'm ecstatic to once again be wandering the halls of Makuhari Messe in search of Japan's greatest custom automobiles, and uhhhh other things too.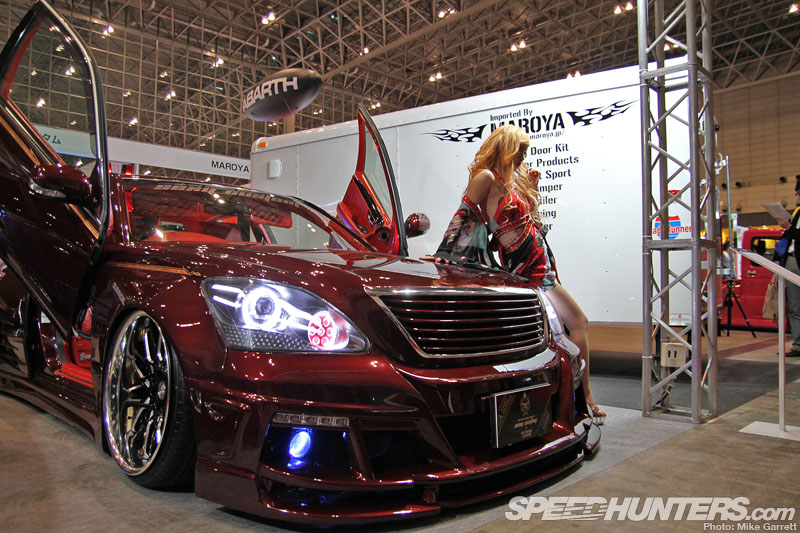 In addition to our usual focus on the machines, I'm also going to try to convey what it's like to be at Tokyo Auto Salon.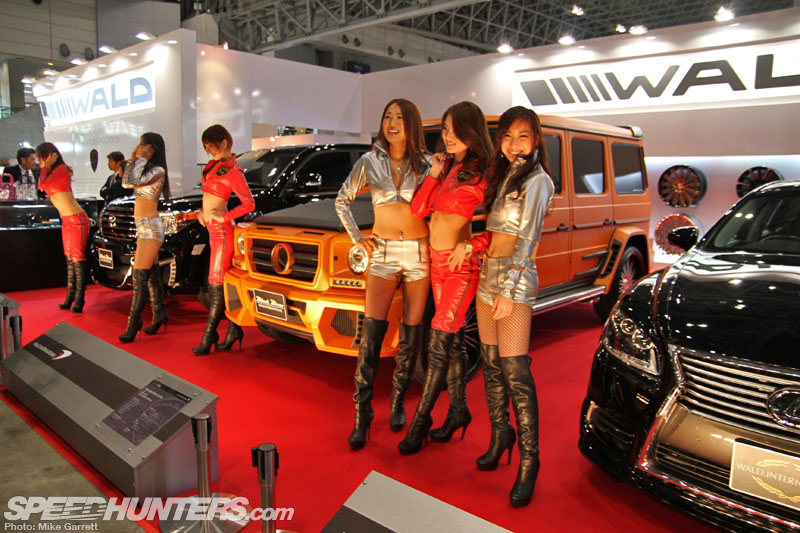 After all, the TAS experience goes far beyond simply looking at cars. From the always popular booth girls…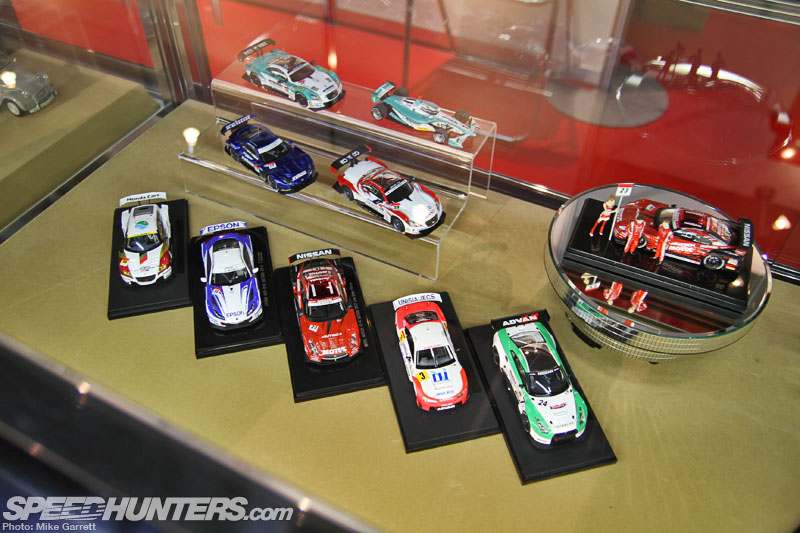 …to the giant selection of collectables and other car-related goodies available for purchase.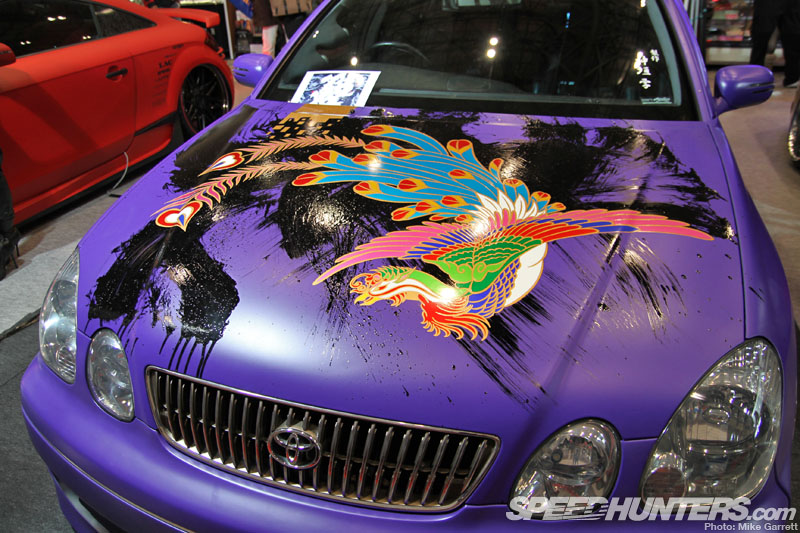 A visit to Tokyo Auto Salon is an assault on your senses as well as your pocket book. There's nothing else like it in the world.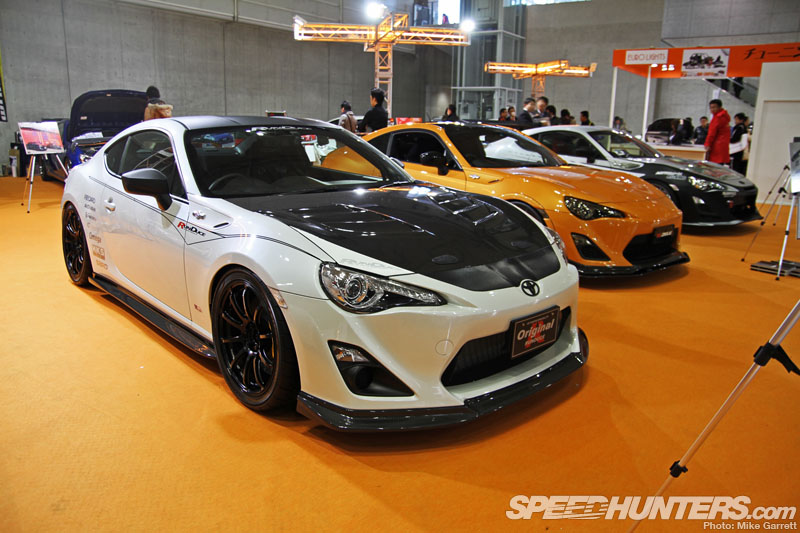 To say that Toyota-Subaru twins are the star of the show would be an incredible understatement. I doubt there's been a single platform this popular in TAS history. The 86 and BRZ are EVERYWHERE this year.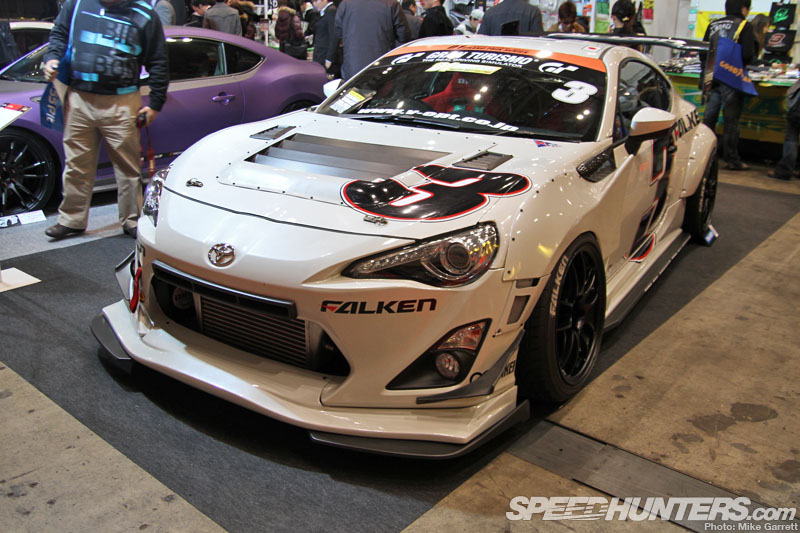 You can find them done in every style imaginable, from Ken Nomura's new D1GP machine…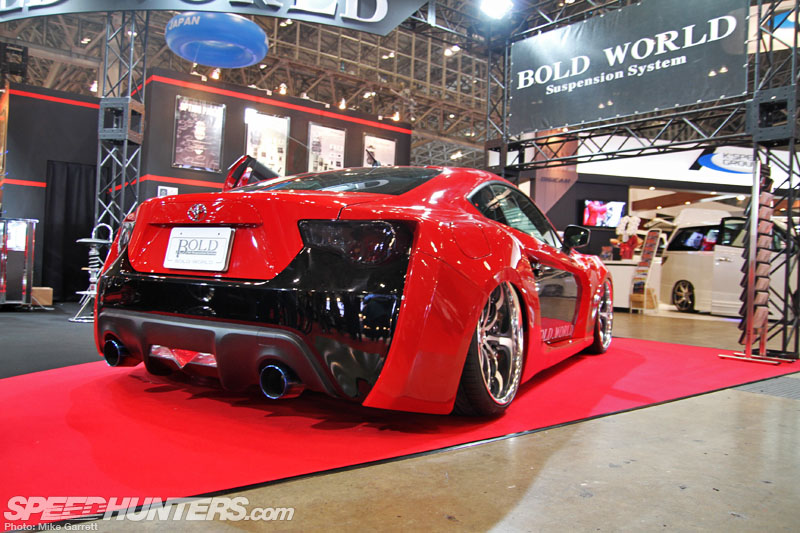 …to this dramatic looking wide body cruiser displayed by Bold World.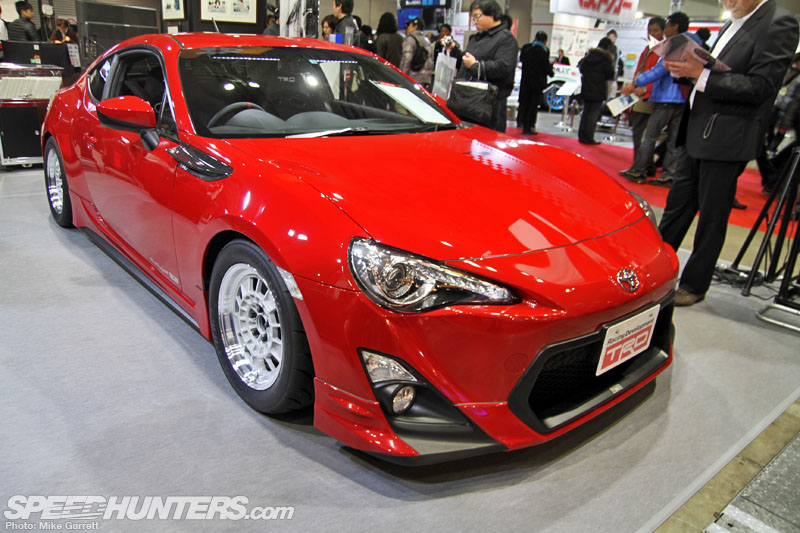 One of the 86s that caught my eye  today was this concept car from TRD. Naturally, it's equipped TRD's whole line of upgrades…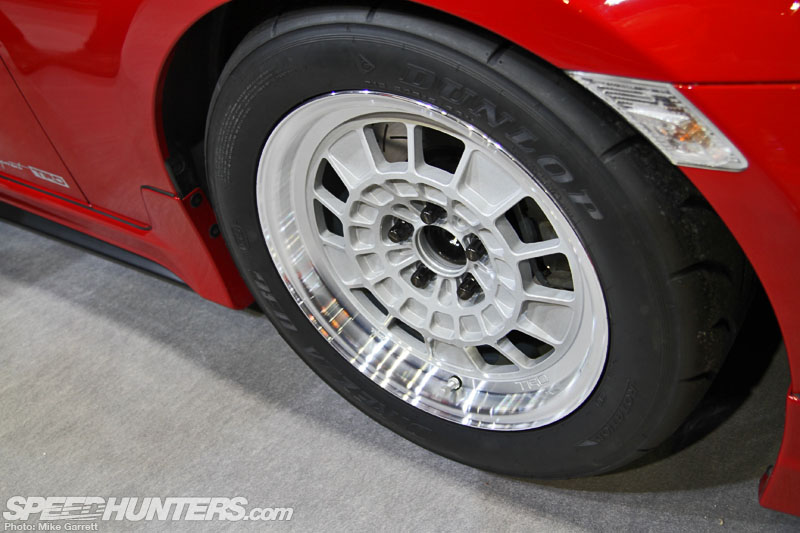 …but what really grabbed my attention were the one-off 15″x7.5 wheels designed as a throwback to Toyota's classic models. I have to say I quite like the use of small diameter wheels on the new 86. Hopefully these will be put into production at some point.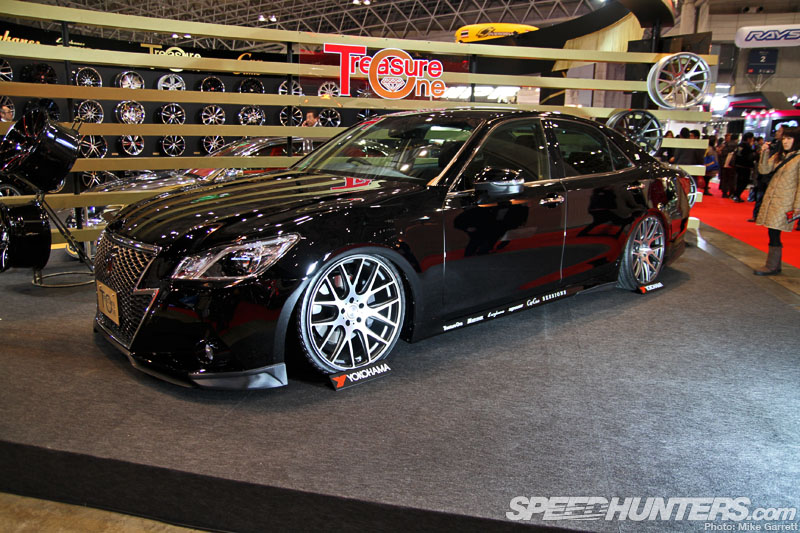 Also popping up are customized examples of the all new Toyota Crown, which just went on sale in Japan a couple weeks ago. I have to say the front grille doesn't look nearly as big as it does in photos, especially in a dark colors.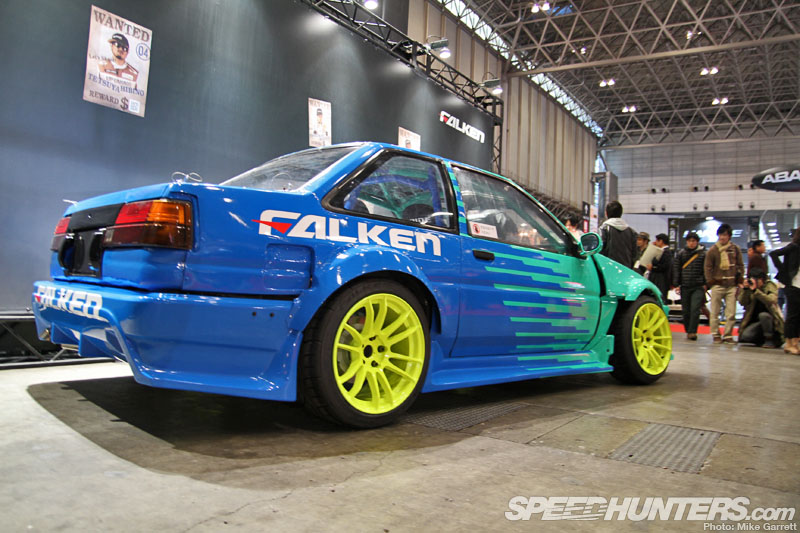 In addition to the new models, TAS 2013 has the usual selection of old favorites.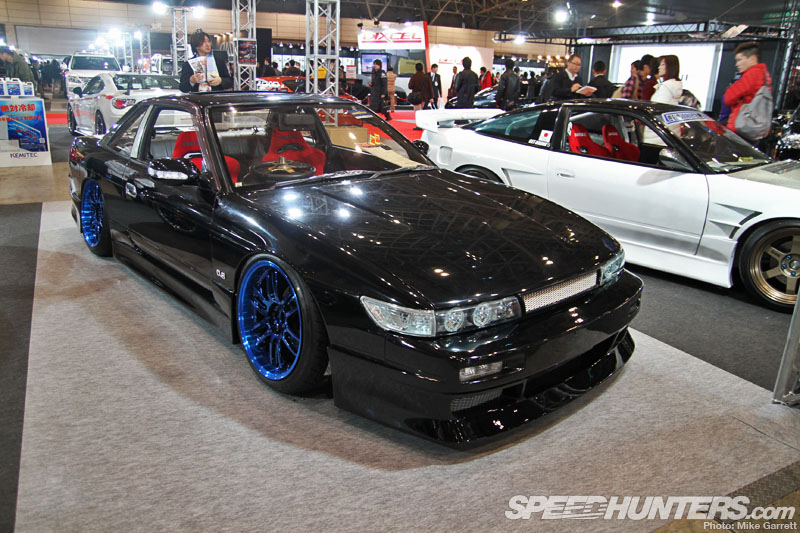 There's plenty for S-chassis fans to enjoy, such as this S13 Silvia from Central SPL…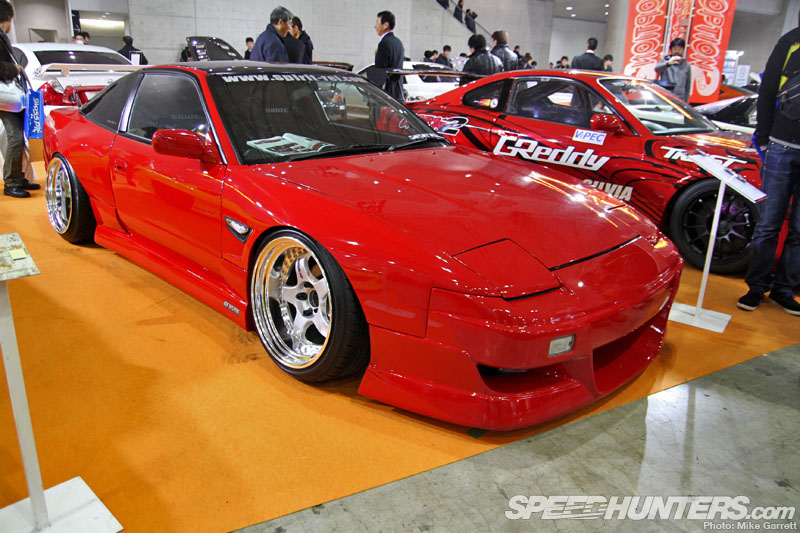 …and this absolutely bitchin' 180SX that's part of this year's Drift Tengoku selection.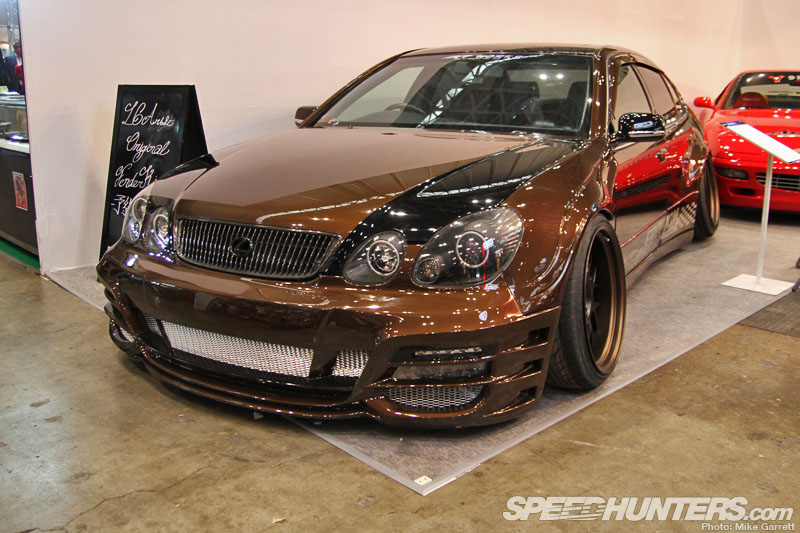 The 161 Toyota Aristo is another platform that continues to shine year after year. Strange to think these things have been around for a decade and a half now…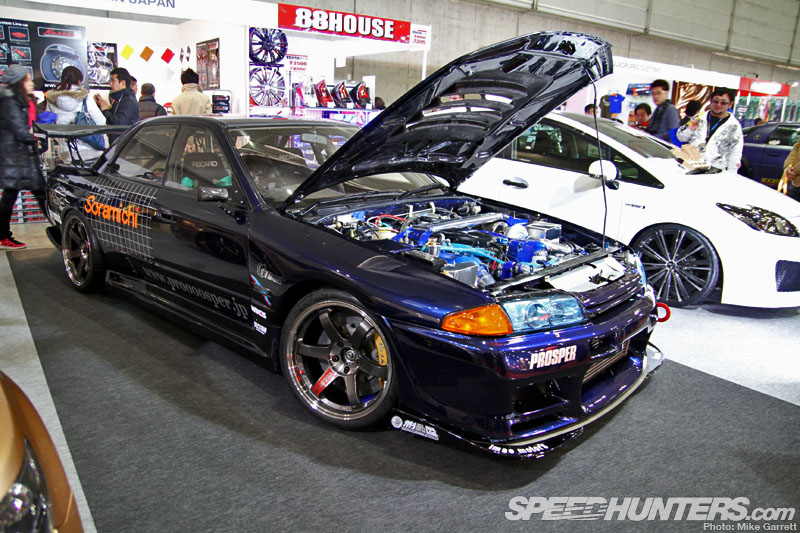 This four-door R32 Skyline from Prosper is purely functional, and purely awesome.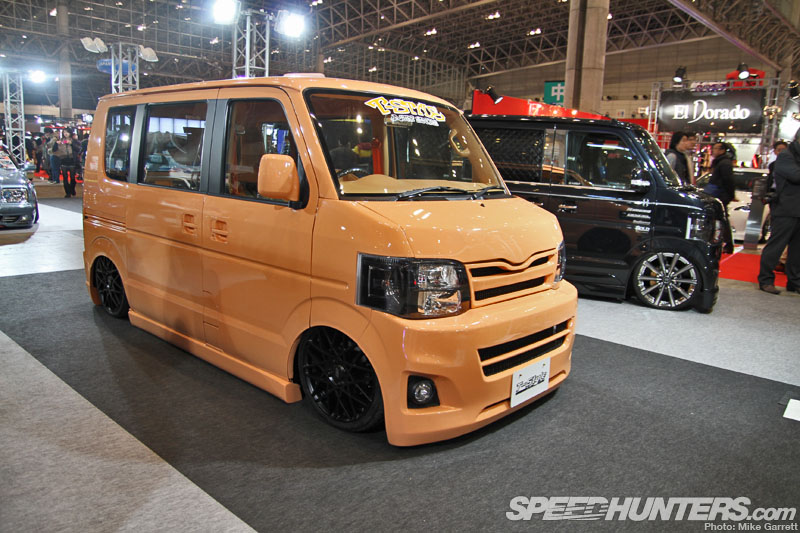 Of course as much as I enjoy the traditional tuner and VIP cars, I'm just as excited about of the more unusual machines on display.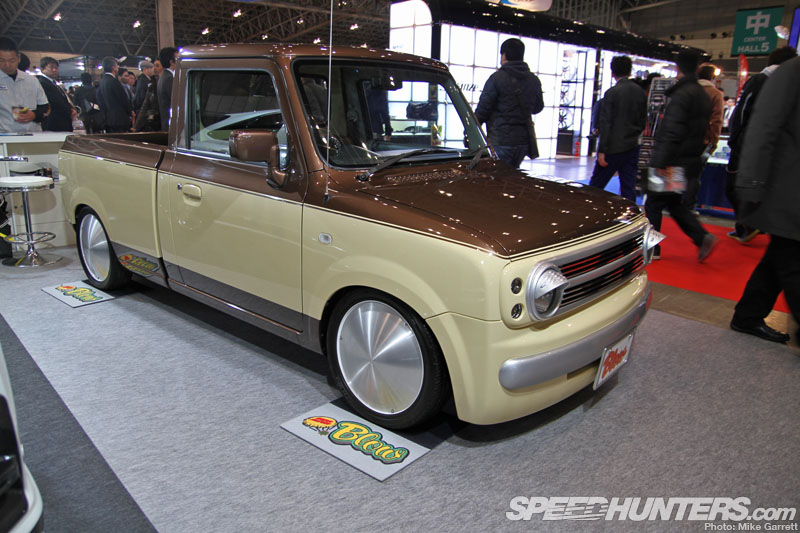 I'm talking about cars like Dream Factory Blow's Suzuki Lapin kei pickup.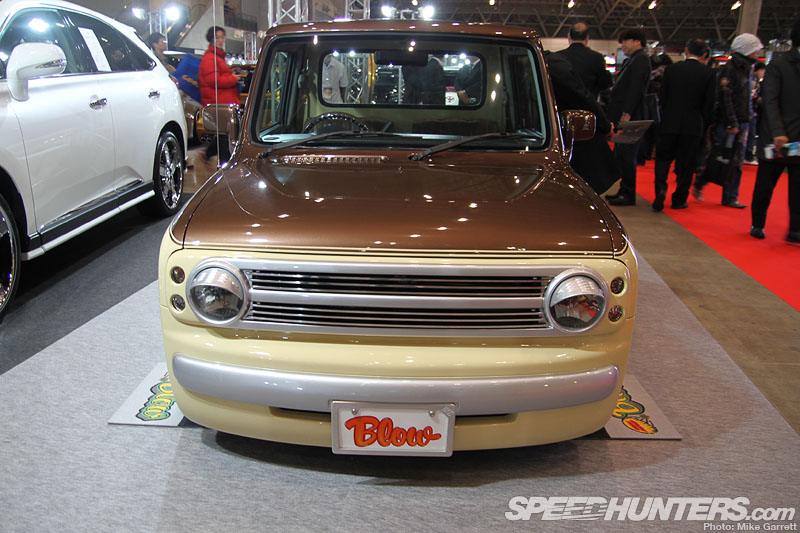 How can you not like its "cute and cool" retro American look?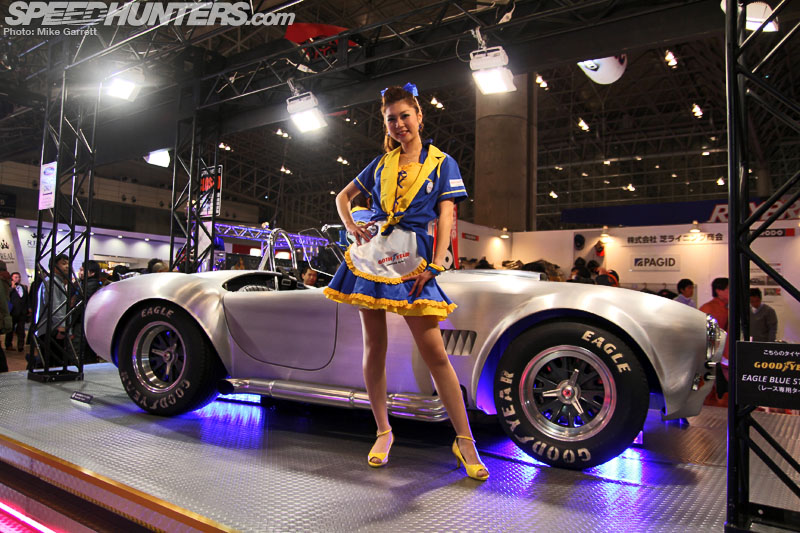 American vehicles probably aren't the the first you thing you associate with Tokyo Auto Salon, but you may be surprised at the Ame-sha turnout. From vintage Cobras and 'Vettes in the Goodyear booth…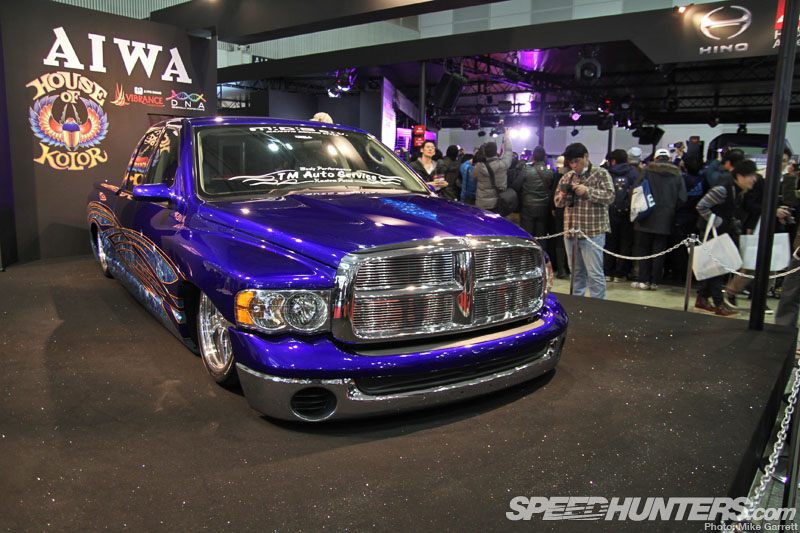 …to this slammed Dodge Ram being shown by House of Kolor.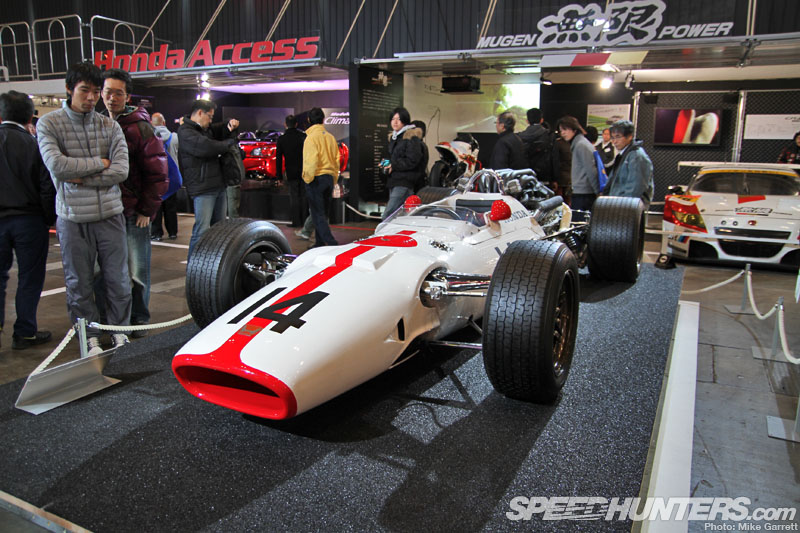 Here we have a bit of F1 history displayed alongside the latest and greatest in Honda's large booth.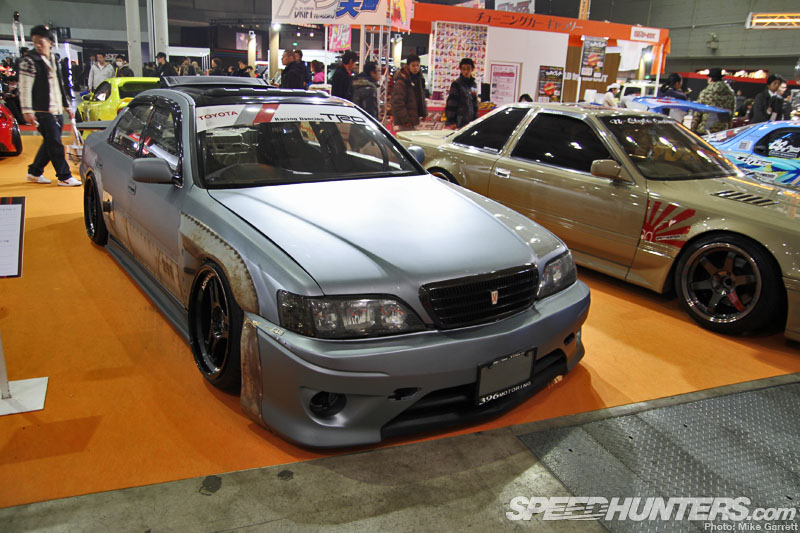 We have so much more to come from Tokyo Auto Salon, but I'm going to sign off here as I can hardly keep my eyes open and another long day of TAS-hunting awaits.
Oyasumi.
-Mike