To kick off my Spotlight-O-Rama from the 2013 New Zealand Festival of Motor Racing held last weekend (and this coming one), I thought I'd take a look at one of the coolest cars occupying space in the Hampton Downs Motorsport Park pits. Yes, you're looking at genuine Zakspeed Ford Escort Mk2.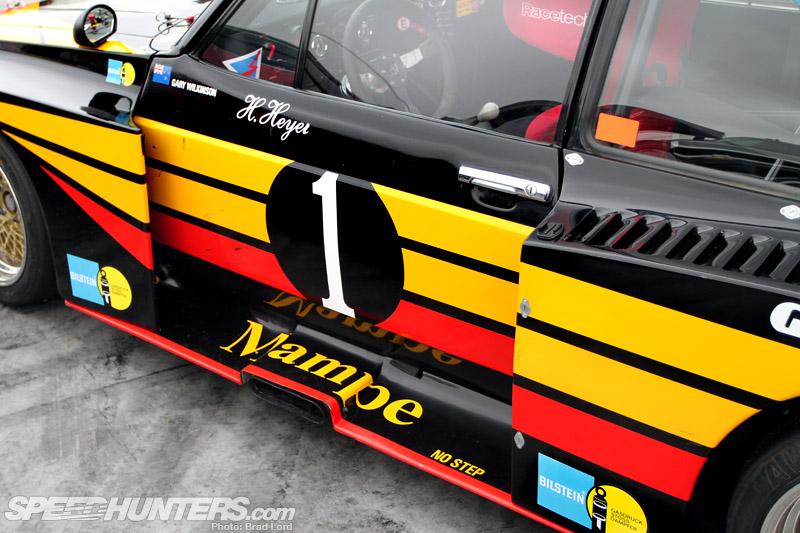 Like every car I selected for this feature, the box-arched Escort has an interesting back story, which in this particular case started in back in 1975. Beginning with a brand new MK2 shell, Zakspeed originally built the car for Group 2 racing; and in that specification it was driven to overall victory in the DRM (German Touring Car Championship) by Hans Heyer in both '75 and '76.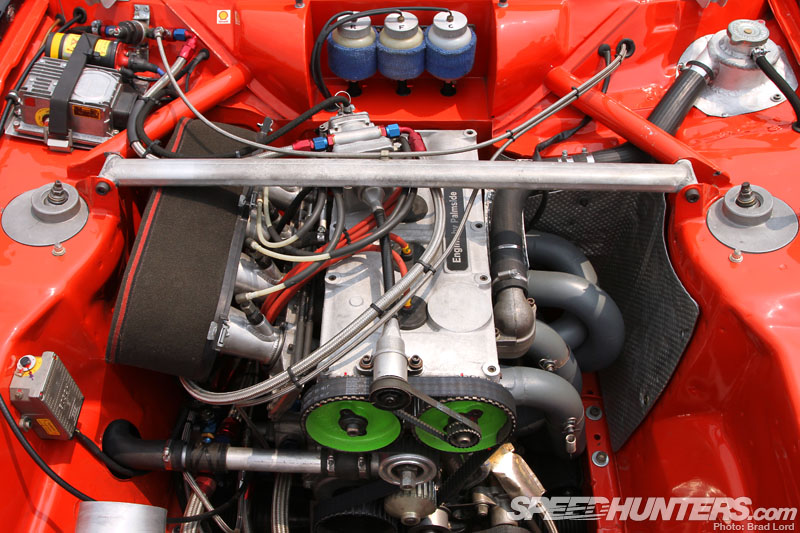 In 1977 the Escort went back into Zakspeed's skunkworks facility and was converted to the Group 5 specification that it still maintains today. Under the hood is a 1975cc Cosworth BDG twin cam engine running 12.0:1 compression and breathing through Lucas fuel injection. Output is rated at 296hp at 9000rpm and 176lbs/ft at 7000rpm.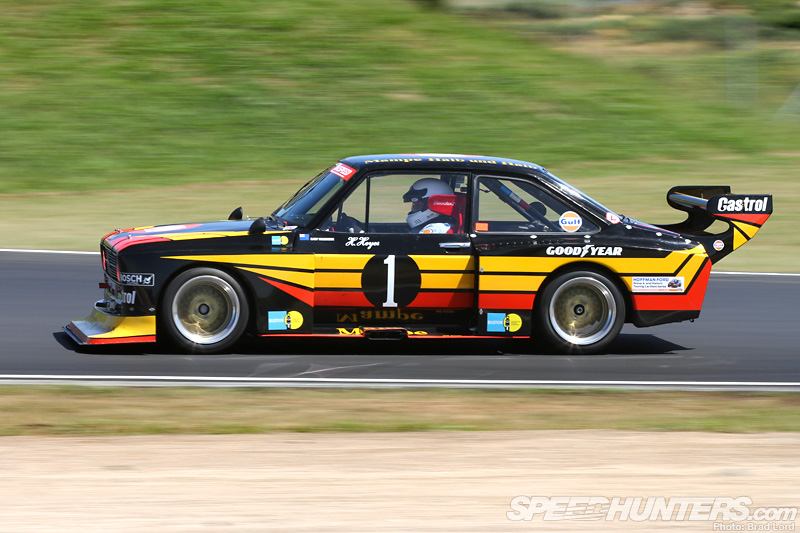 Given that the whole package tips the scales at just 1620lbs (735kg), performance is impressive, even by modern standards. Let's not forget that this thing is almost 40 years old!  These car were apparently good for 155mph (250km/h), hence the aggressive aero package; and helping put the power down is massive 13″ tall and 16″ wide rear wheels wrapped in equally wide slicks.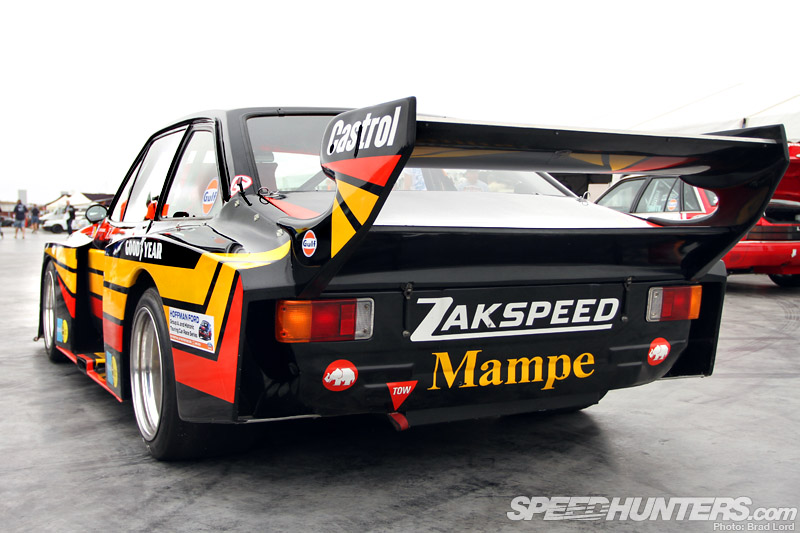 The car competed in the DRM in both '77 and '78 in Group 5 spec, before being purchased by a Ford dealership in Hong Kong after an international race in Macau. It continued to be raced around the region during the '80s and '90s and won the South East Asia Super Car Championship in '91. The current Kiwi owner purchased the Escort in 2001, and three years later embarked on a restoration project to bring it back to it's original DRM guise. Spectacular doesn't begin to describe this machine!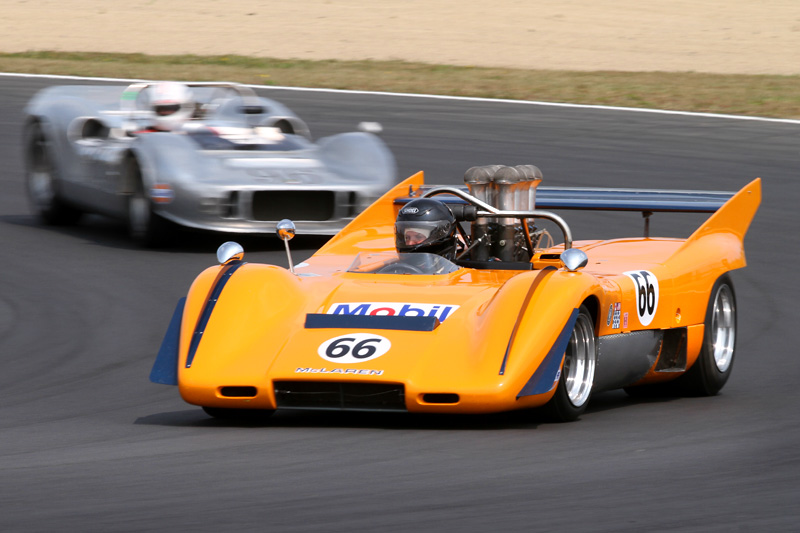 This 1969 McLaren M12 Can-Am has been in New Zealand for over a decade now, but prior to its arrival and subsequent restoration it had spent its entire life in Japan. That included 28 years in a glass box.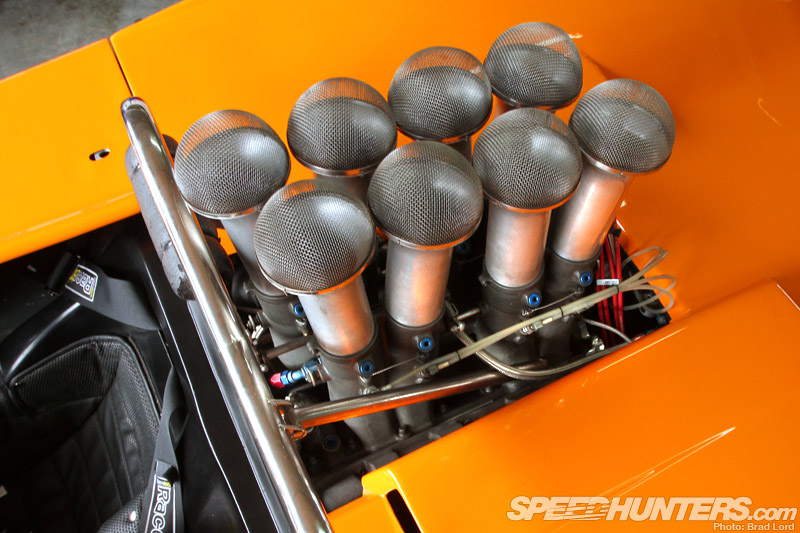 Only 15 McLaren M12 variants were ever produced and only a handful are still known to remain today, but this particular car – chassis #8 – was sold new to Toyota Motor Co. in Japan, which used it as a benchmark comparison tool for its own Can-Am chassis. Both cars were fitted with a prototype 5.0L quad cam V8 engine; which of course ended up paving the way for the production-spec 4.0L 1UZ-FE.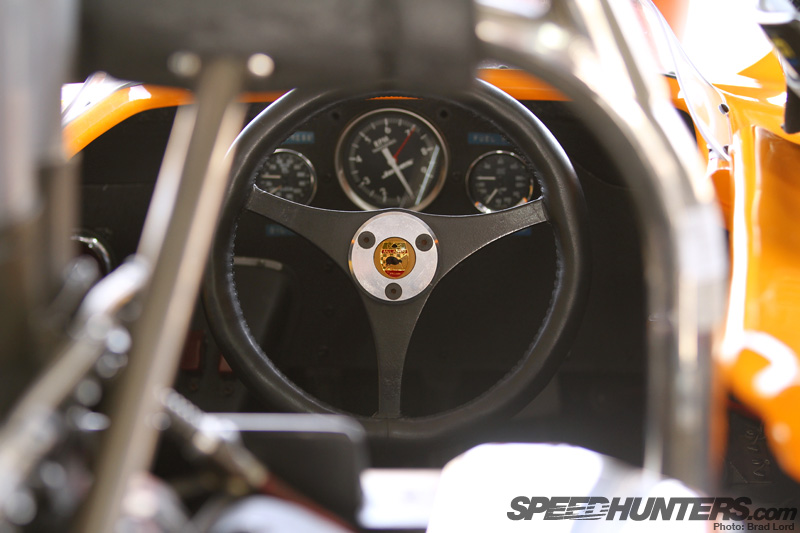 Toyota didn't have much success with its Japanese Can-Am project, and after the '69 season the chassis was on-sold to the Kurasawa Racing Team. It was in their custody that the rear bodywork was changed from M12, to the M8D 'Batmobile' specification it still features today. KRT campaigned the car for one year before selling it the Sakai Racing Team, which used it in '71 and '72 until it was purchased by a businessman who parked it up in a glass display case inside his restaurant, and left it there for almost three decades.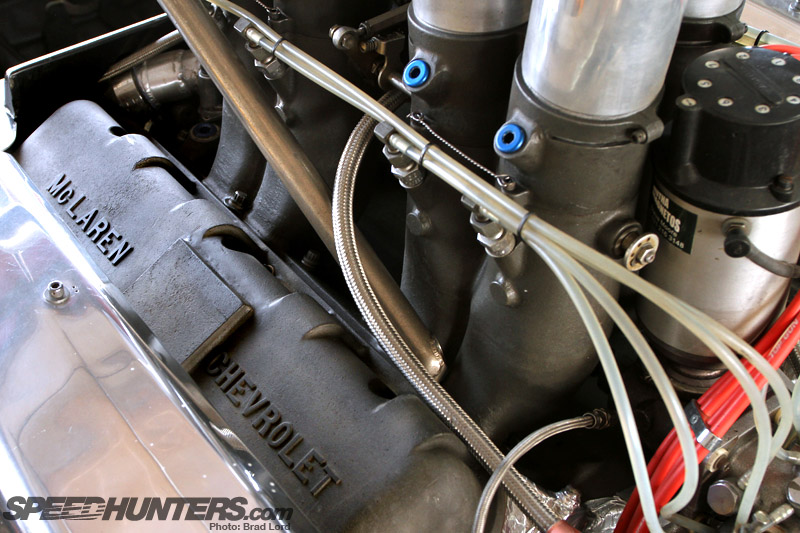 In 2000 a group of McLaren Can-Am-philes purchased the car and brought it to New Zealand where it was completely rebuilt. These days the M12 beats to the sound of a proper McLaren-spec all-aluminum Chevrolet 477ci 7800cc V8 with Lucas mechanical injection and dry sump lubrication.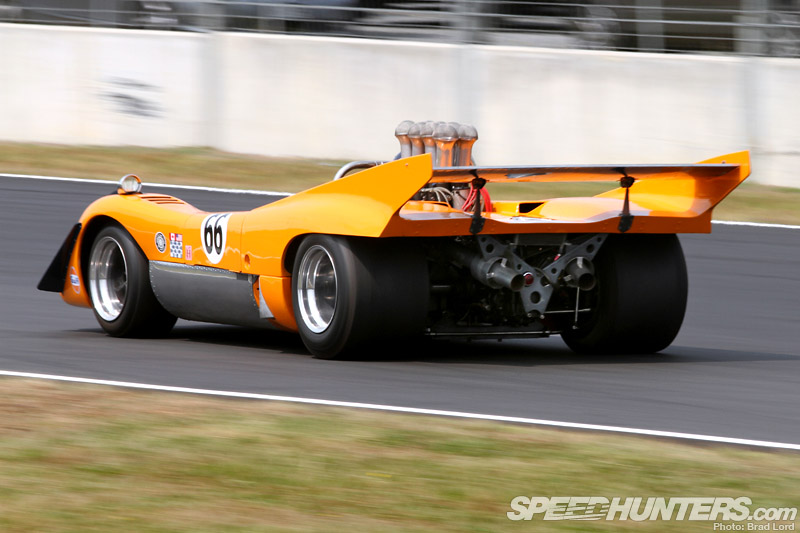 With more than 600hp on tap and open trumpets, it makes for not only a sight, but a sound to behold. Especially when it's driven the way it was intended to be!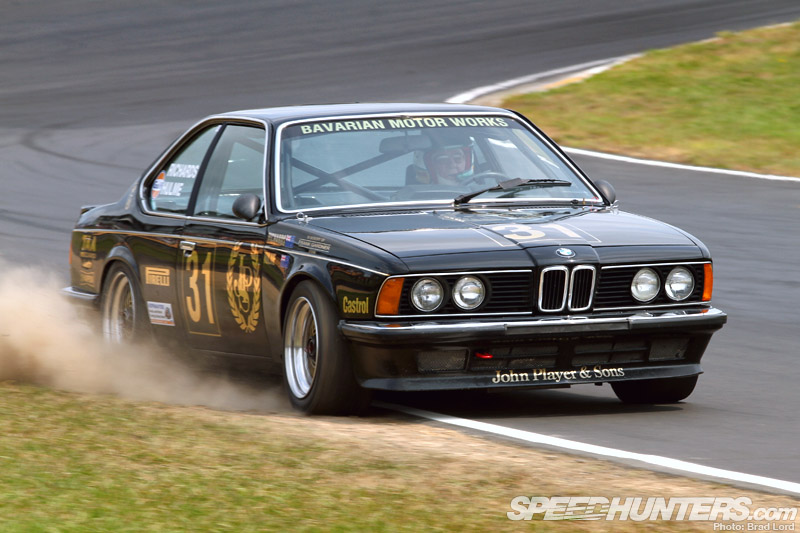 When Group A circuit racing took off in Europe the works-spec BMW 635 CSI was a formidable performer. In production form the car's hard-revving six-cylinder was a good match for its sports-tuned rear-wheel-drive chassis, but modified for racing it set the early benchmark.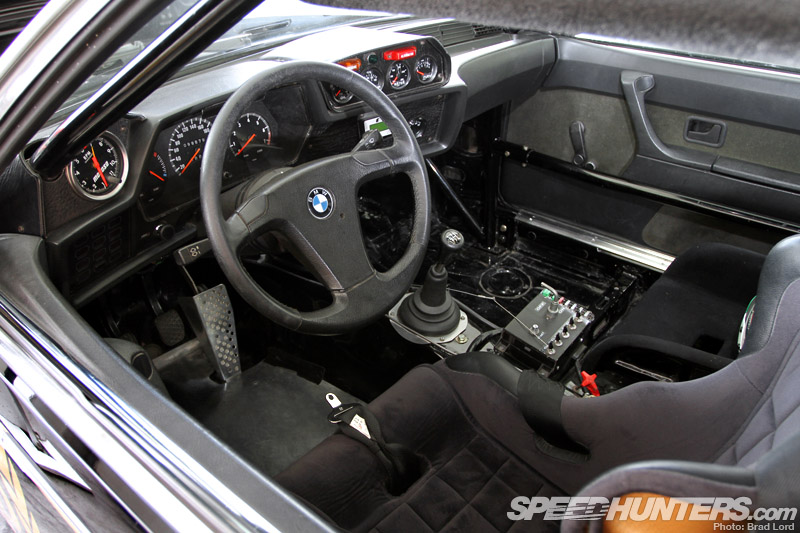 JPS Team BMW was the manufacturer's factory-backed Australian operation and headed by Frank Gardner. Unlike Europe which was an early adopter of Group A, the first black and gold JPS 635s that run in the Australian Touring Car Championship (ATCC) did so in Group C guise.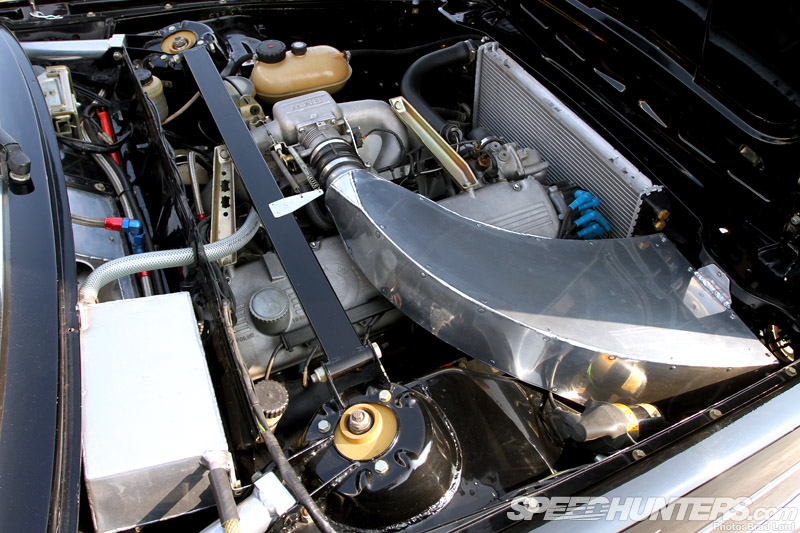 The 3.5L inline-six engines were powerful, and when upgraded with a 24-valve head output in excess of 450hp.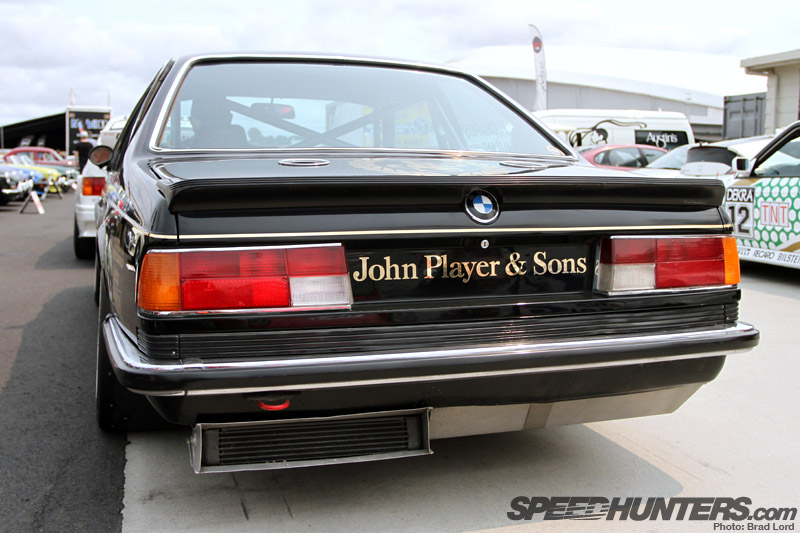 Ultimately though the BMW's struggled in Group C with poor handling, and it wasn't until the ATCC adopted Group A in 1985 that – like their European counterparts – the JPS cars came into their own. They became less powerful but coupled with an improved chassis and suspension specification, they were faster overall.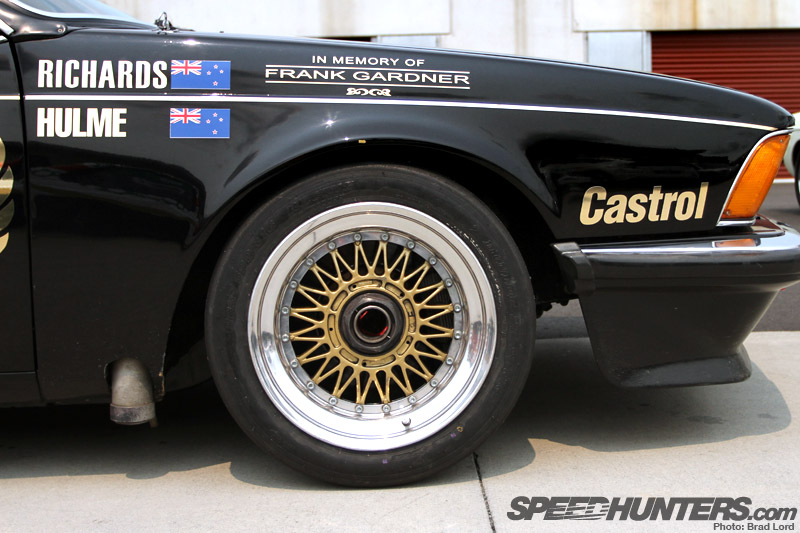 The 635 CSI was run until '87 when the E30 M3 became BMW's touring car focus. This particular car, which was subject to a full restoration in 2001, has an impressive Australasian race history having been driven by Jim Richards, Denny Hulme and Neville Crighton among others.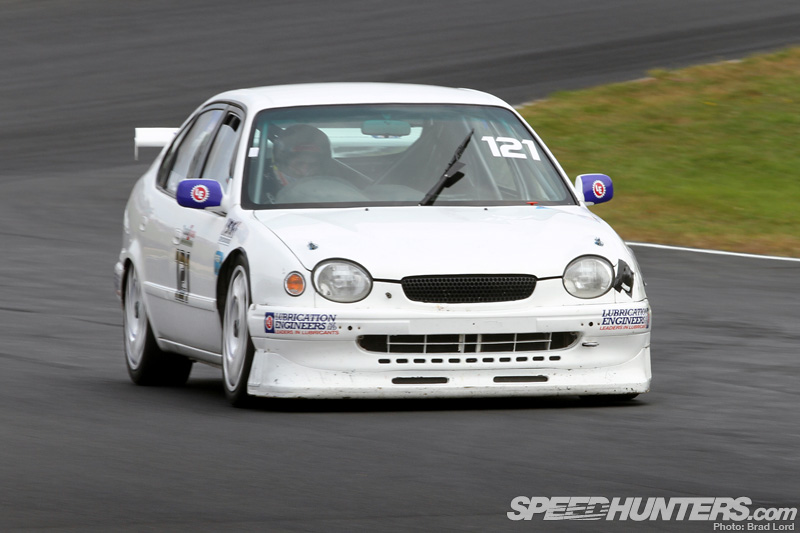 To the untrained eye this '98 Corolla five-door lift-back probably wouldn't warrant a second glance. In reality though, this is probably one of the wildest front-wheel-drive Toyota circuit racers that's ever been built. With a build cost that in its day reputedly ate up more than $250k, you'd expect that though.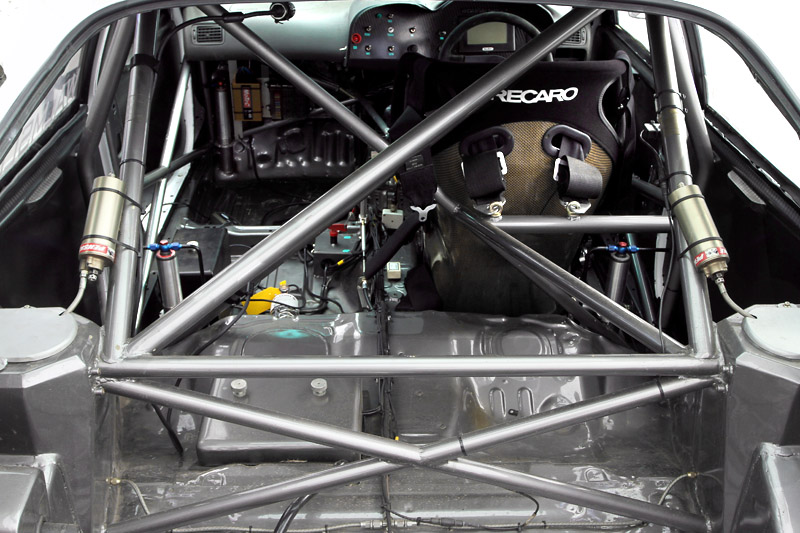 Now an SS2000 class racer in New Zealand, the Corolla was originally engineered by UK race/race car builder Andy Rouse. After making a name for himself on the British Touring Car Championship (BTTC) scene, Rouse decided to build a 'budget' BTCC contender aimed at the privateer market.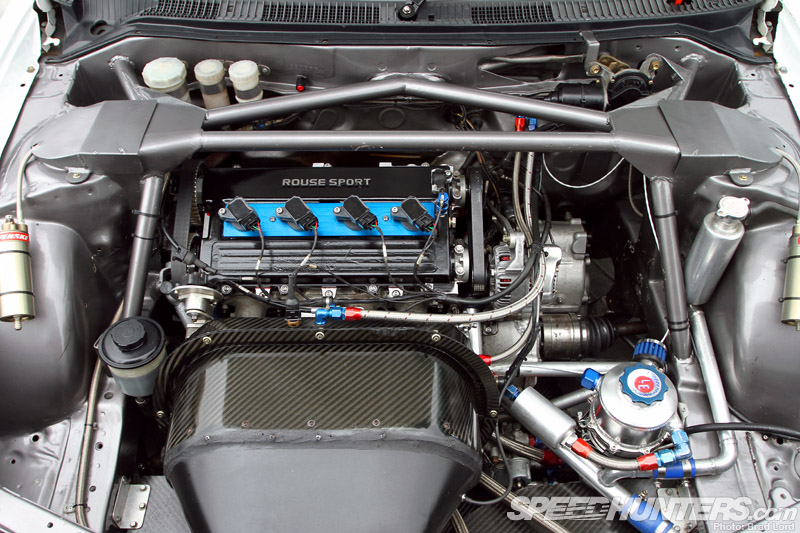 What he came up with was a serious machine, helped along by a highly-tuned 2.0L 3S-GE four-cylinder completed with reversed cylinder head and slide injection. Like other BTCC touring cars of the day, it was good for 300hp and backed up by a six-speed sequential gearbox.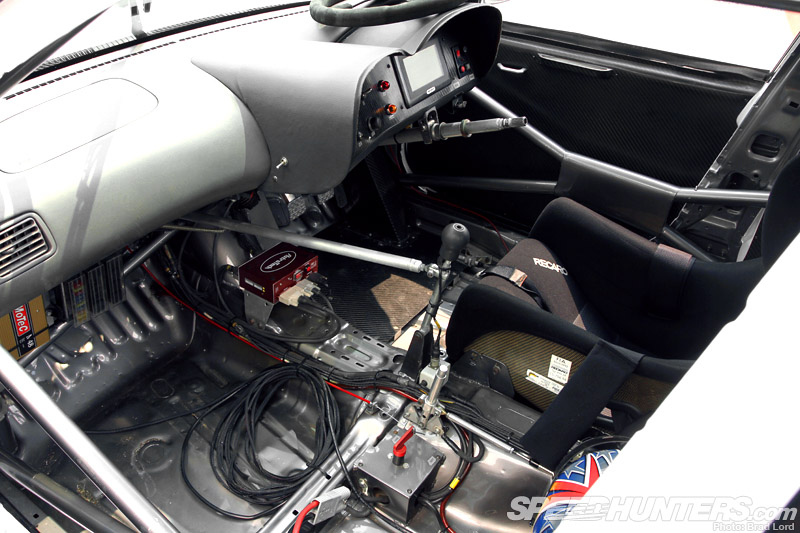 Although Toyota GB came to the party with a unreleased Corolla body shell for this – the prototype car – to be built, racing homologation from Toyota Japan was delayed. By the time the FIA finally signed off on the Corolla, the project had stumbled and with a lack of funding and sponsorship, Rouse pulled the pin.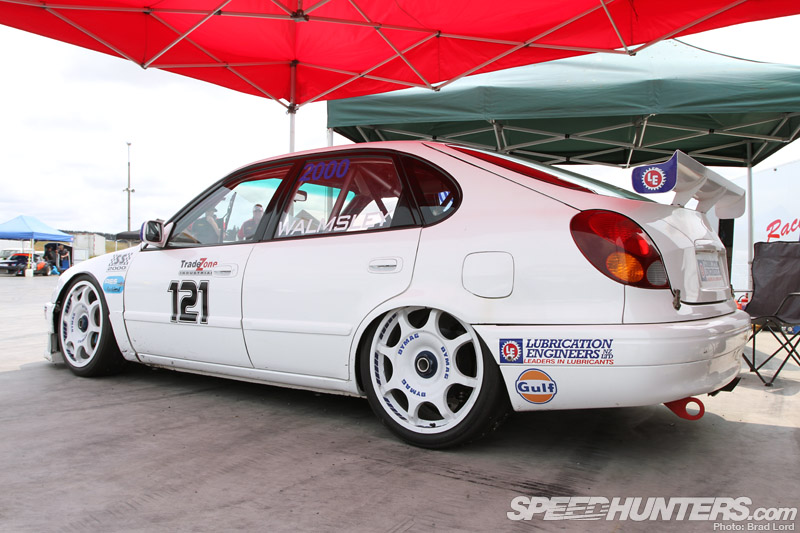 The car eventually found its way to New Zealand where it's remained ever since. It might not be the prettiest Corolla, but being the absolute one-of-a-kind machine it is, it's definitely something special. And did I mention fast?!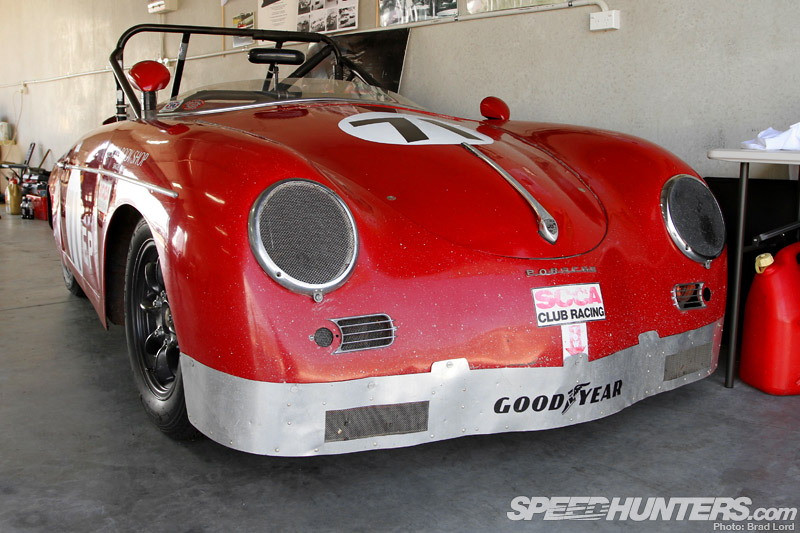 Fast, however, probably isn't the right word to describe Ernie Nagamatsu's '58 Porsche. Awesome absolutely is though, because I doubt there are many race cars out there that have seen as much action as this famous 356 Speedster.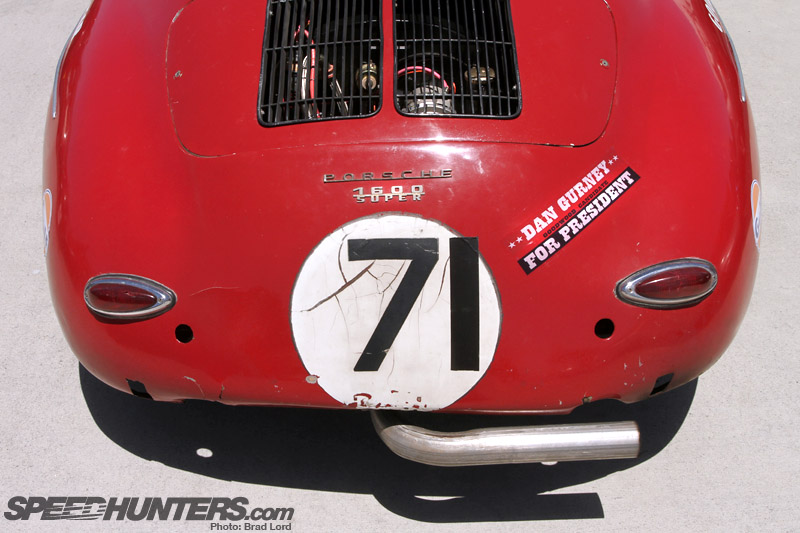 During the '60s, '70s, '80s and most of the '90s, the Kilpatrick Porsche was a regular SCCA E-Production class contender. And by regular I mean that it – and it's late owner/driver Brig. General James Kilpatrick – didn't miss one race in 32 years; clocking up more than 55,000 documented racing miles.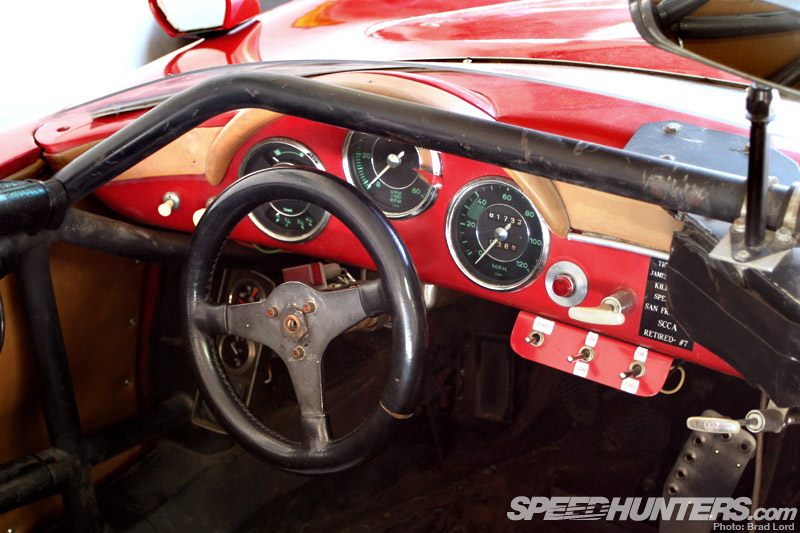 Although almost 50 years have passed since the car was first prepped for racing, it remains in mostly original condition, right down to the battle scars on the body work and the aircraft gauges to the bottom left of the steering wheel that Kilpatrick – a US Air Force pilot – installed.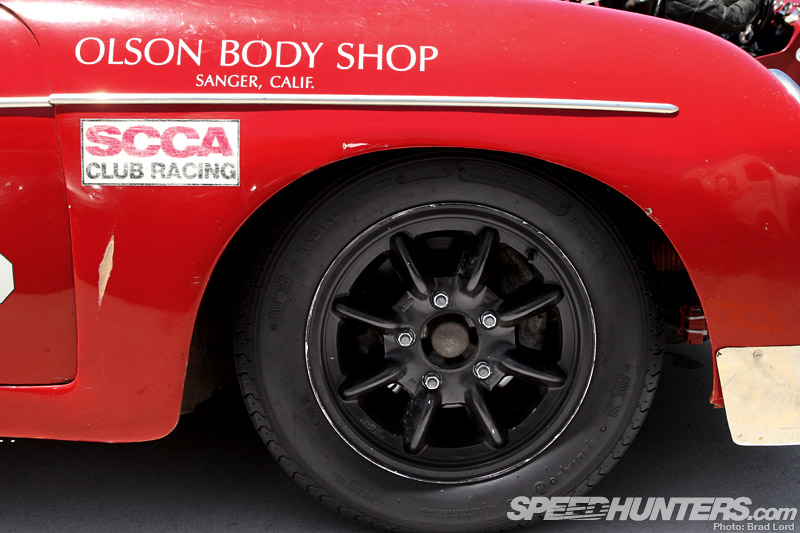 Panasport racing wheels wrapped in vintage-style Avon tires are in full keeping with this nostalgic racing Porsche.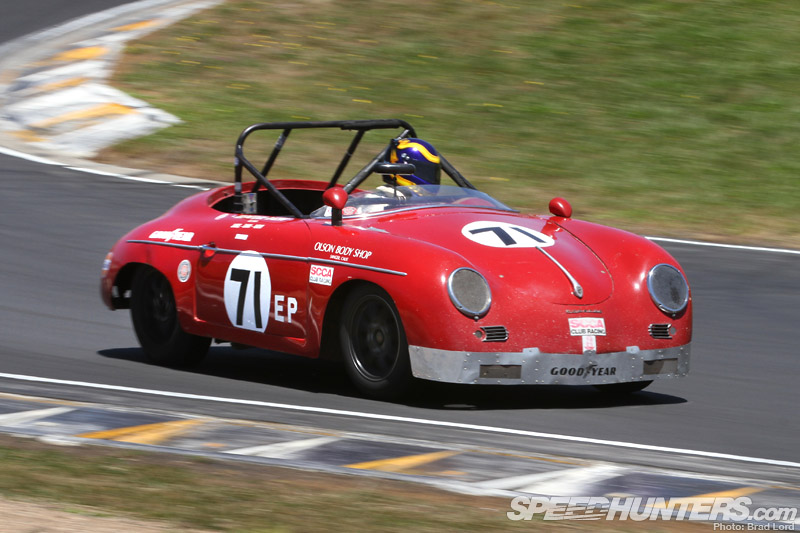 A racing 356 Speedster would have been very cool when Kilpatrick began racing the car at Del Mar in '64. Five decades on and I'm sure you'll agree that nothing much has changed.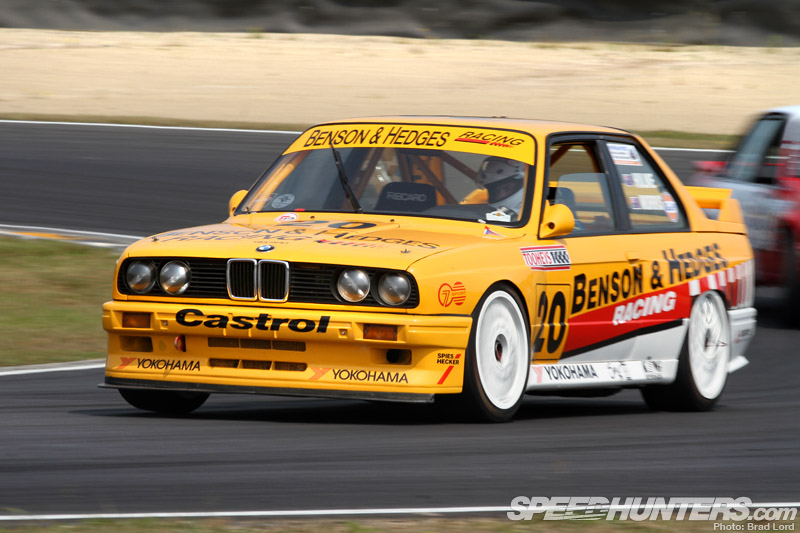 The E30 M3 is remembered for a lot of things, but none more so than it's success as a giant-killing Group A and DTM machine during the golden age of touring car racing in the late '80s and early '90s.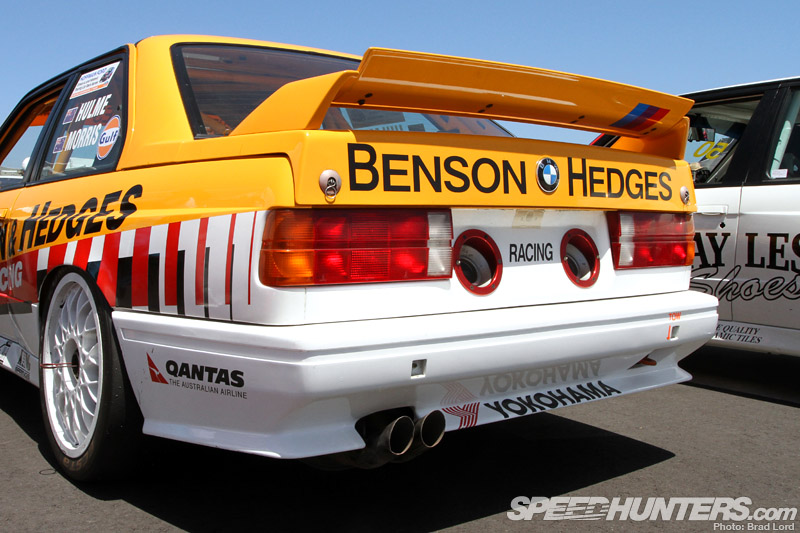 It won on the racetracks of Europe, and like this BMW works-built example, was a forced to be reckoned with in the Australian Touring Car Championship as well. Downunder, it's easily one of the most recognizable cars from the era.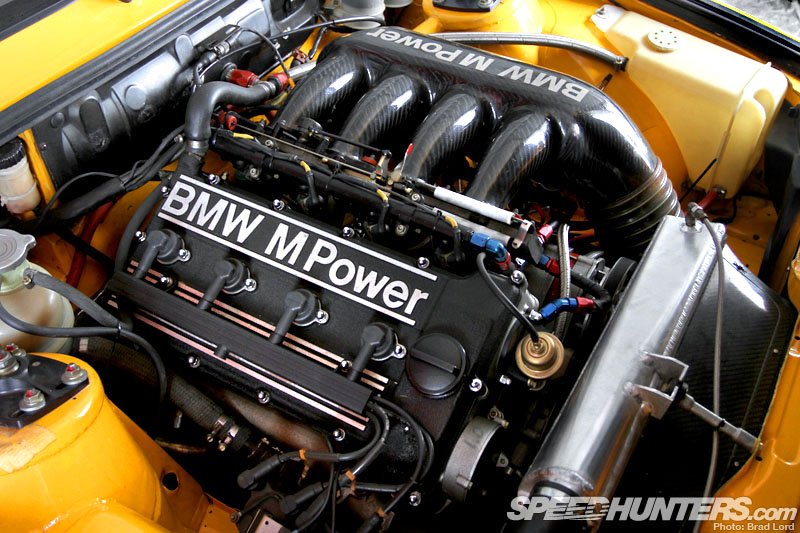 The yellow and black B&H machines – all of which were 2.5L 'Evolution' models good for 350hp-plus – ended up being piloted by some of the best wheelmen in the business. That included the team's Australian owner, Tony Longhurst, who was the only driver during '91 ATCC to win a round (two of them in fact) in a car that wasn't a Nissan Skyline GT-R.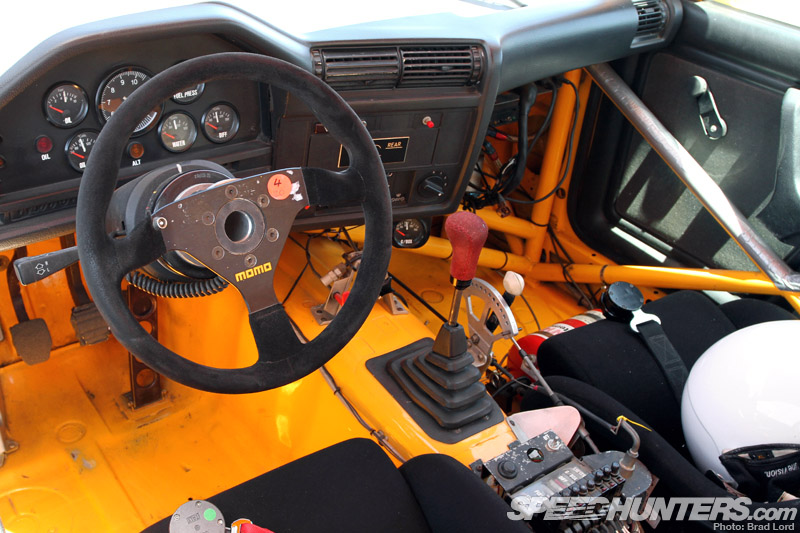 This particular car was the B&H team's second M3 – a machine that Denny Hulme was driving during the 1992 Tooheys 1000 at Mount Panorama, Bathurst, when he suffered a heart attack that ultimately took his life aged 56.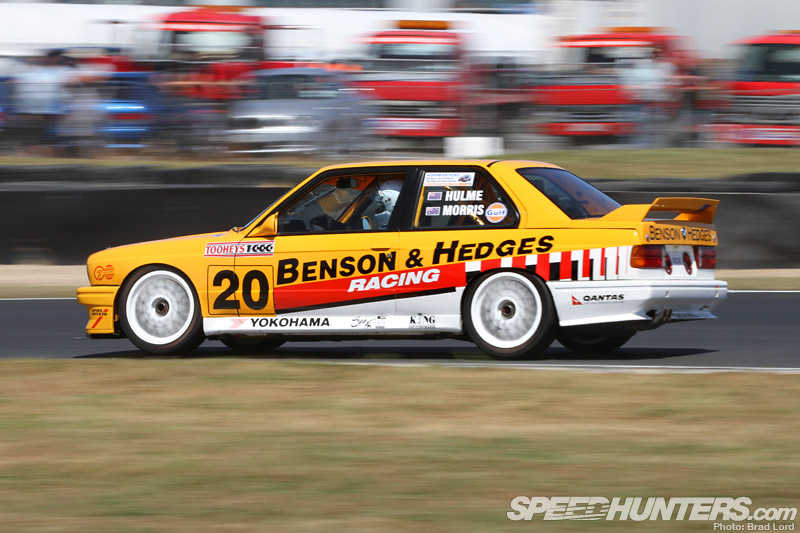 And it's in that '92 'Great Race' guise that it's current owner continues to show, demonstrate and race the car in, as a tribute to one of the greatest racing drivers New Zealand has ever produced.
Brad.
Desktops