As part of our commitment to shine the spotlight on more up and coming photographers, this we week we are proud to introduce you to the work of Alexis Goure. The 26 year old from Le Mans in France recently graduated from the IAE of Toulouse with a masters in Marketing. However, Alexis is currently focused on developing his career as a motorsport photographer. As you will see from the following, he's a dab hand at it too…
(Above) During a trackday with over 30 Ferrari on Le Mans track, this F40 was so beautiful… I couldn't resist to shoot it in its box.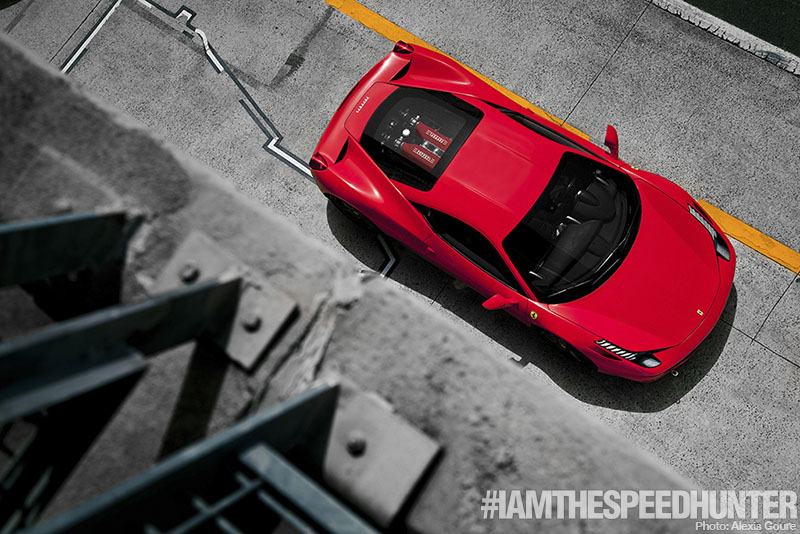 The same day, I like this point of view, a different angle to appreciate the 458.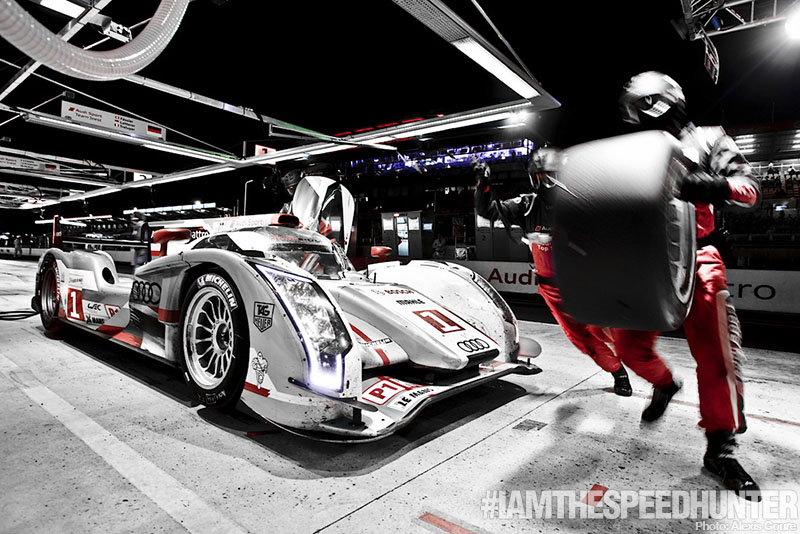 Last year was the first time I shot the 24H of Le Mans with an accreditation. I love the pitlane atmosphere, Audi's pitstop were stressful, you can't see the army of photographers behind me.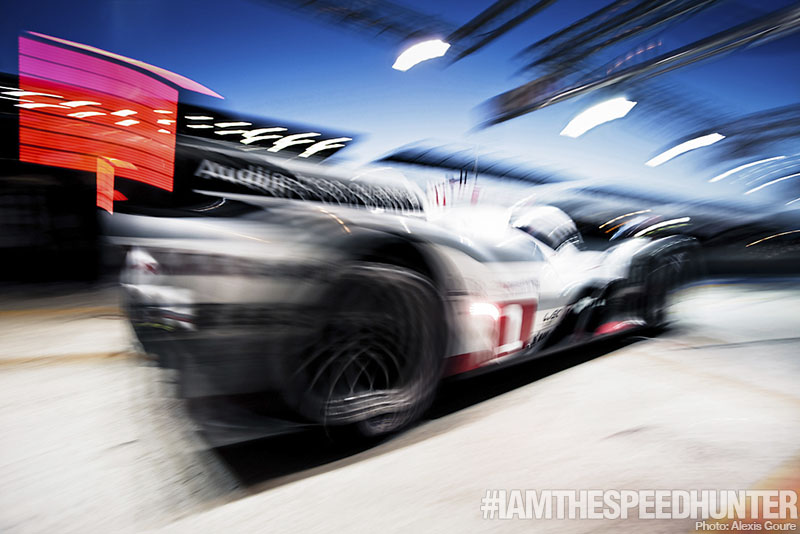 The R18 arrived and departed so fast. One of my best moments of the 24H.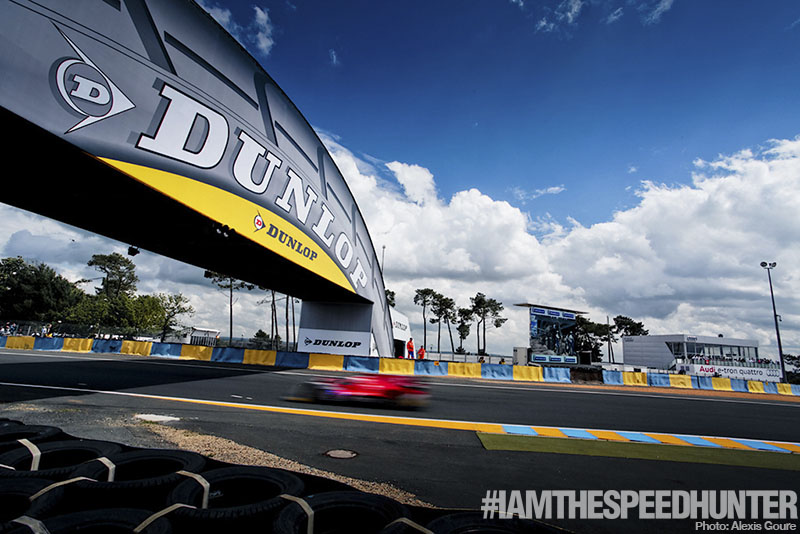 The famous Dunlop bridge. Motorsport photography isn't only about the cars. The locations and lifestyle are just as important in my opinion. Le Mans wouldn't be Le Mans without this part of the track.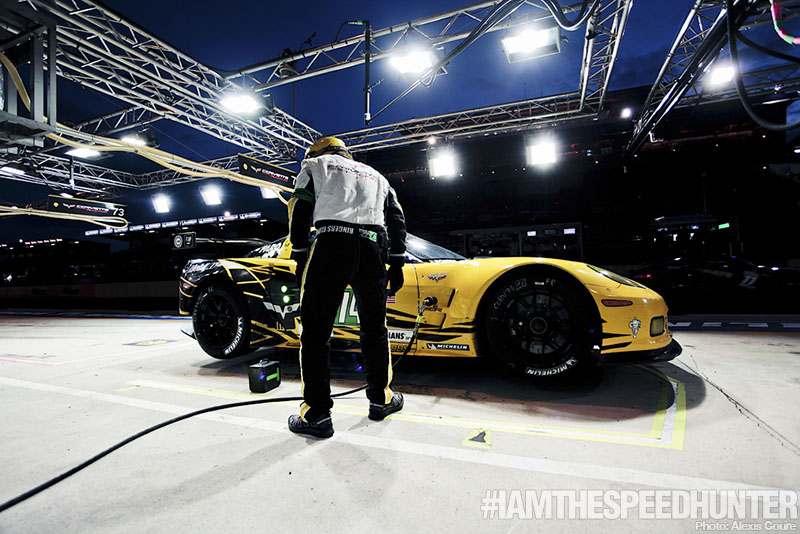 The pit lane by night looks like a studio: the background is dark and we just work with the overhead lights. The blue sky just contrasted with the colour of the yellow Corvette.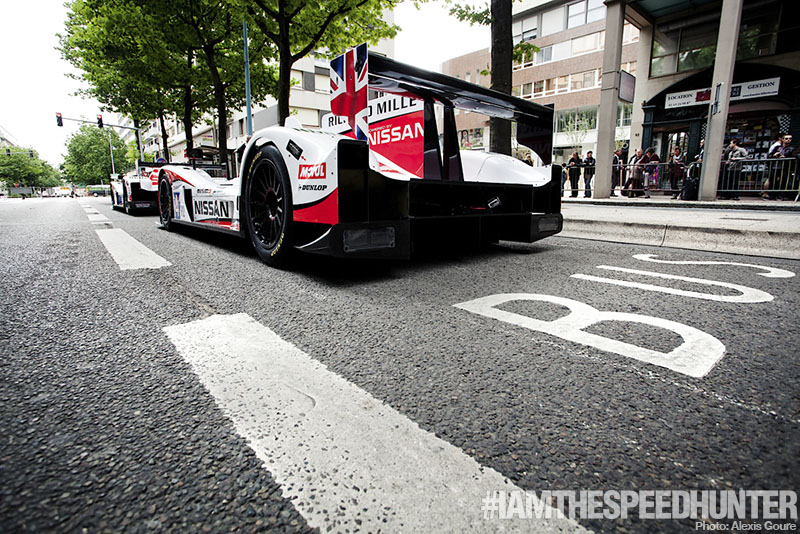 Funny photo, with race cars in a bus stop. It was for the scutineering at Le Mans. Not every day you see that!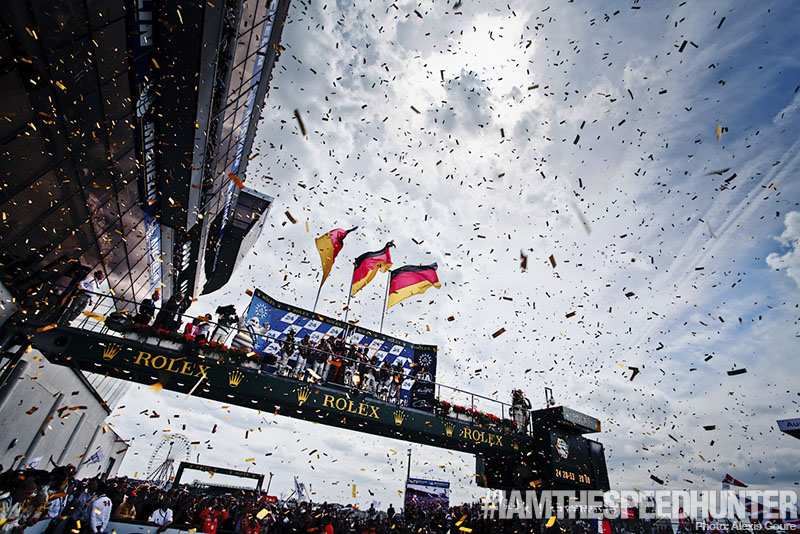 The 2012 Le Mans podium, Audi 1-2-3.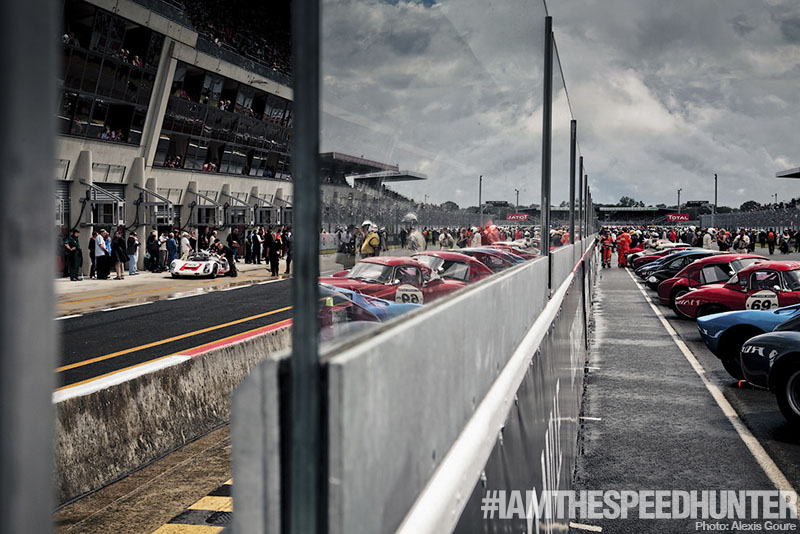 After the 24H, there was the Le Mans Classic. It's a lovely race with a lot of vintage race cars and the traditional Le Mans style start. Whilst the cars were lined up and the drivers awaited the starter's flag, a Porsche 910 crossed the pit lane to the fuel station.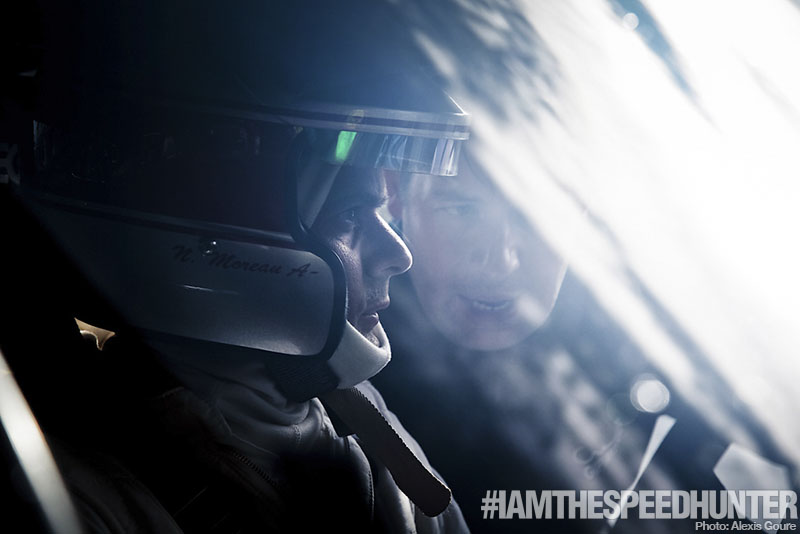 Motorsport is a human experience. I like this moment when the driver debriefs his laps with the team manager.
The weather this year was crazy, as you can see the sky was unreal. Light was perfect even if ten minutes after it was raining.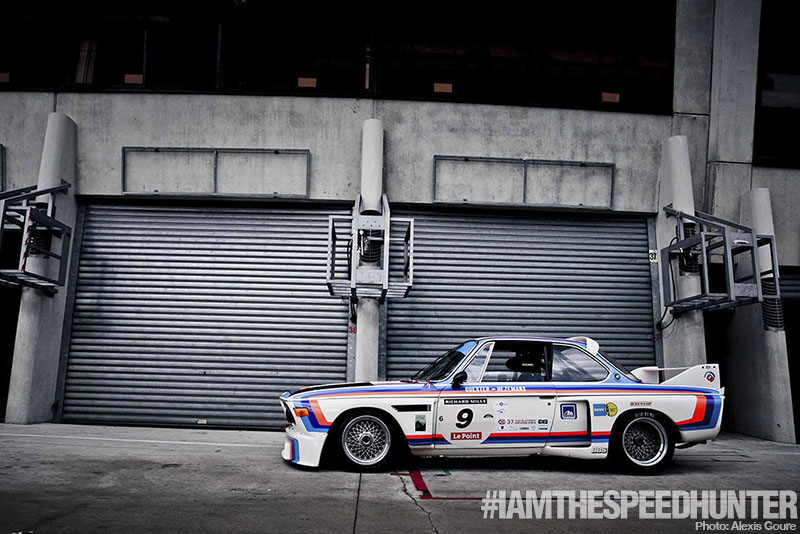 This BMW 3.5 CSL '74 was one of my personal favourite looking cars of the weekend.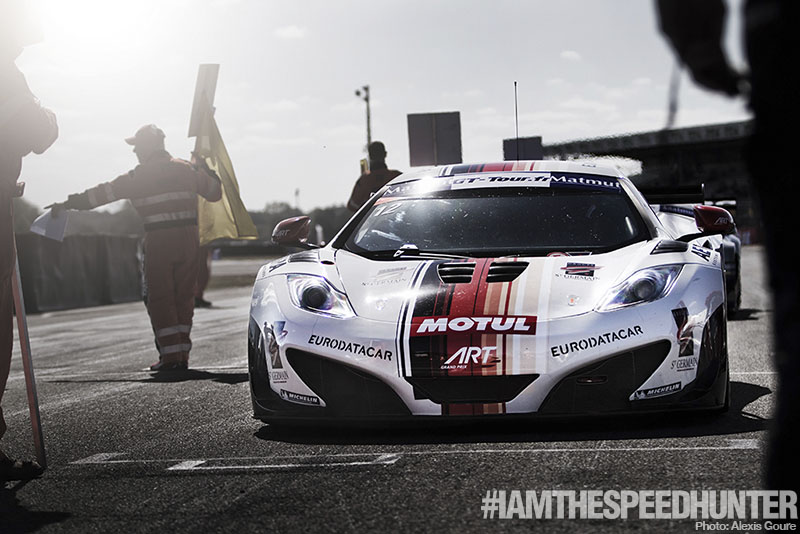 My first McLaren MP4-12C GT3, on the grid walk during the GT Tour at Le Mans. It's a beautiful GT car. I hope to see it again in 2013.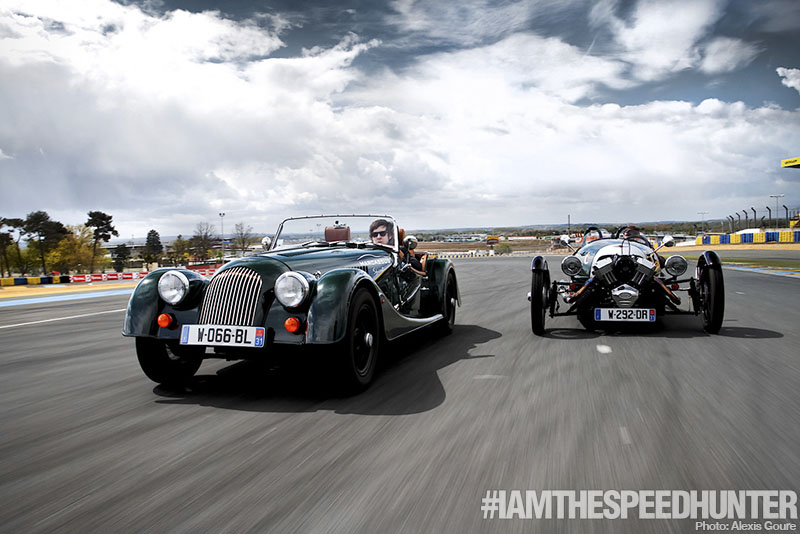 And when I don't shoot race events, I shoot cars like these two Morgans. The sound of the three wheeler was outstanding!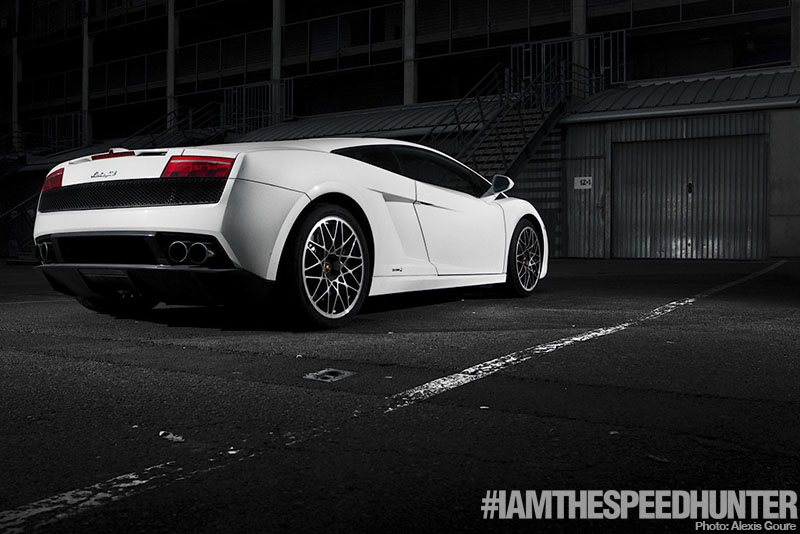 Paddock pics can be interesting, especially when there is a Lamborghini Gallardo involved.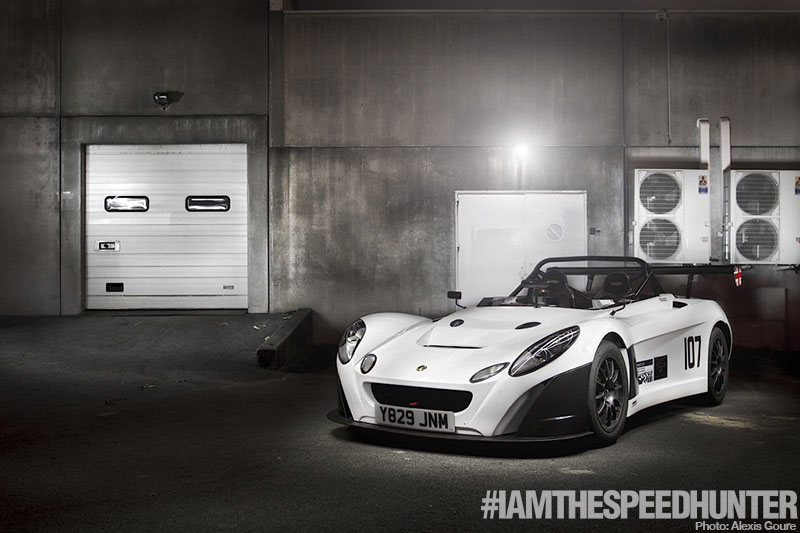 The 2-Eleven is a car that I hope I will have one day. Like a Radical, it's a street legal race car. You can't imagine how much I like this idea!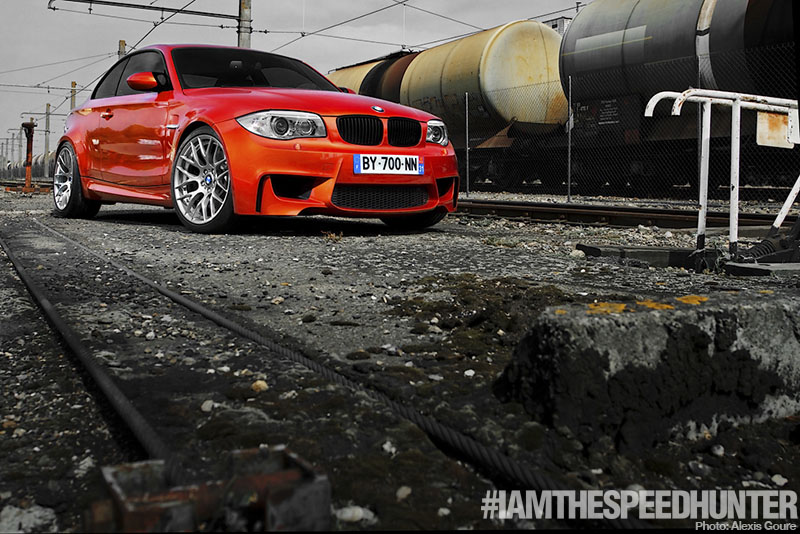 The orange looks great on the 1M. This was a good shooting day, the car is so photogenic.
I hope you will find my selection interesting. If you want, check out my website which is linked below.
Thanks for reading.
–
Alexis Goure
Alexis-Goure.com
About #IAMTHESPEEDHUNTER
We created #IAMTHESPEEDHUNTER to allow you the opportunity to share your skills and car culture experiences from around the globe with the rest of the Speedhunters audience.
How do you get involved? It's simple…
Flickr - Join our #IAMTHESPEEDHUNTER Flickr Group and share your favourite photos with us and others.
Instagram – Follow us on Instagram at @TheSpeedhunters and tag your own car culture images with #IAMTHESPEEDHUNTER
Twitter – Follow us on Twitter at @SPEEDHUNTERS and share your tweets with the #IAMTHESPEEDHUNTER hashtag.
Tumblr – Visit our Tumblr page to view the latest #IAMTHESPEEDHUNTER tagged images.
E-Mail – If you've been to a cool event and captured some amazing images, be sure to e-mail them to us oniamthespeedhunter@dev.speedhunters.com and tell us a little bit about the event. The images need to be a minimum of 800×533 pixels.
Have you submitted already but yet been featured? Here are some tips to help you…
DO – Submit your best work, regardless of when it was taken.
DO – Take your time shooting and consider each detail
DO – Try to submit each image no larger than 1000PX wide.
DON'T – Put a huge watermark on it. We'll make sure you're credited!
DON'T – Send us huge image files that kill our e-mail system!
日本のSpeedhunters読者にお知らせです。
Speedhuntersでは、週一回#IAMTHESPEEDHUNTERにて、読者の皆さんから寄せられたカーシーンの投稿写真を紹介しています。
投稿写真は、カーレース、カーショー、イベント等、車に関するものならなんでもOKです。
Speedhuntersで皆さんの撮ったカーシーンショットを世界中のファンに紹介して、あなたもSpeedhunters記者の仲間入りしましょう!
#IAMTHESPEEDHUNTERには、ツイッターかインスタグラムにて簡単に写真を投稿していただけます。
上記方法で写真を投稿する際は、写真に#IAMTHESPEEDHUNTERのハッシュタグを付けてください。
また、メールアドレスiamthespeedhunter@dev.speedhunters.comでも投稿受付しています。
写真は、800×533 ピクセル以上のJPGのフォーマットでお願いします。
上記サイズより小さい写真ですと、すばらしい写真でもサイトの写真サイズの関係上掲載できないことがありますのでお気をつけください。
投稿された写真は世界中のSpeedhunters読者とシェアされますので、あなたのベストショット写真を投稿してくださいね!
また、写真に併せてどういった写真なのか、どこで撮られた写真なのかの説明と投稿者様のお名前を明記の上投稿お願いします。
皆さんからの投稿お待ちしています!