When I posted the latest detail theme, I honestly wasn't expecting such a response! Thank you all for taking the time to get out their and take some photographs. Unfortunately we can't show every submission but I've tried to select a range of images that best displays the variety of those photographs sent in. If you're image hasn't made it in, check out the bottom of this post for some tips to help you in future. This is a larger than usual post so let's get started…
(above) I never noticed the Work logo on the bolts before. This is a great detail shot, using a shallow depth of field to concentrate the viewer's eye.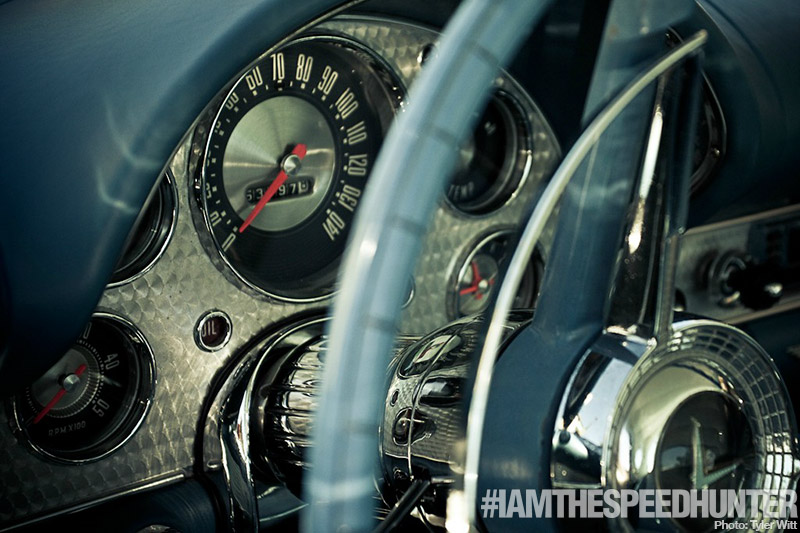 Nice lighting and colour treatment with the warmer highlights give this a more vintage look.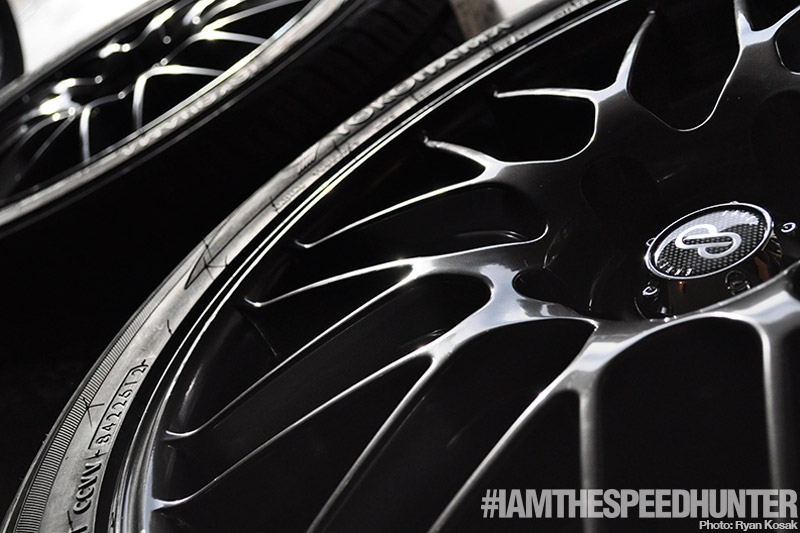 Think of how you approach your subject, look how Ryan chose to compose this shot – getting low, off centre and at an angle.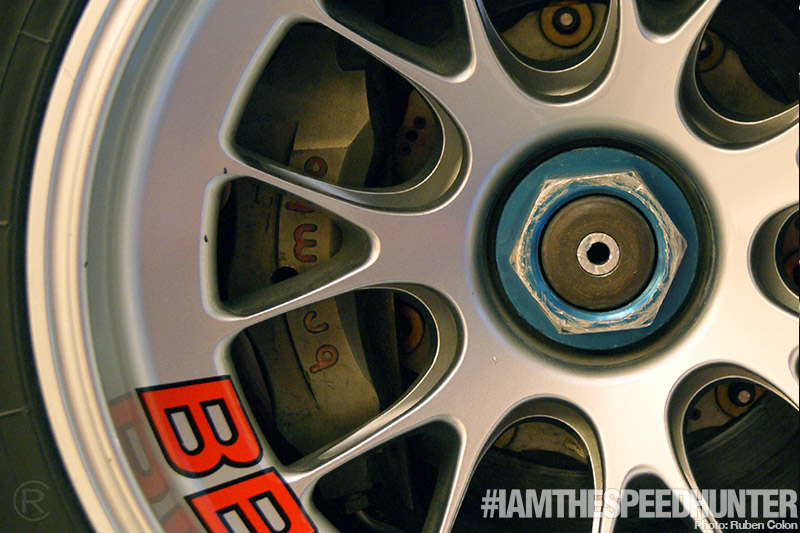 You can always shoot something square on too.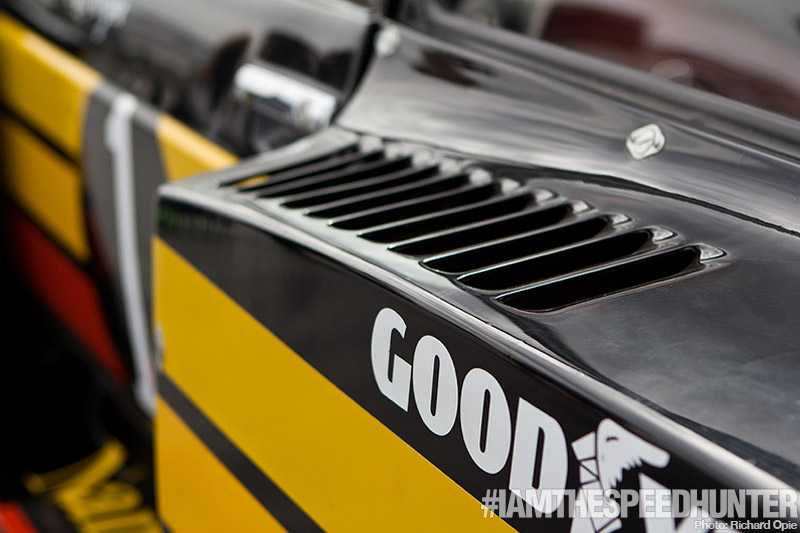 The leading lines from this Zakspeed Escort's livery work with the perspective of this arch top vent.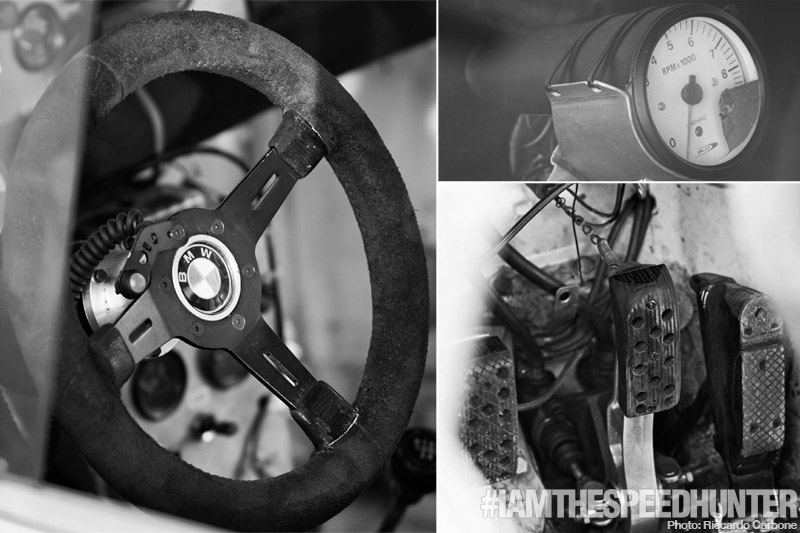 This triptych was a great way of presenting several details in one image.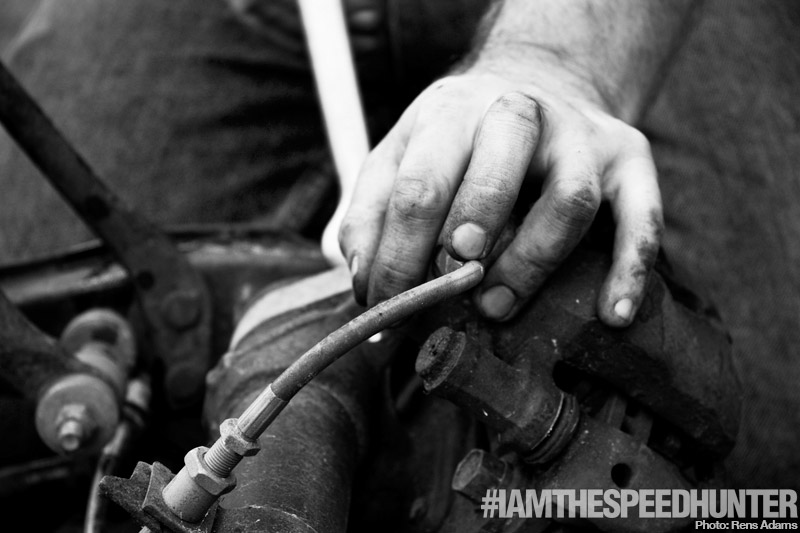 Again, great black and white toning by Rens – nice contrast and detail without being either too light or dark.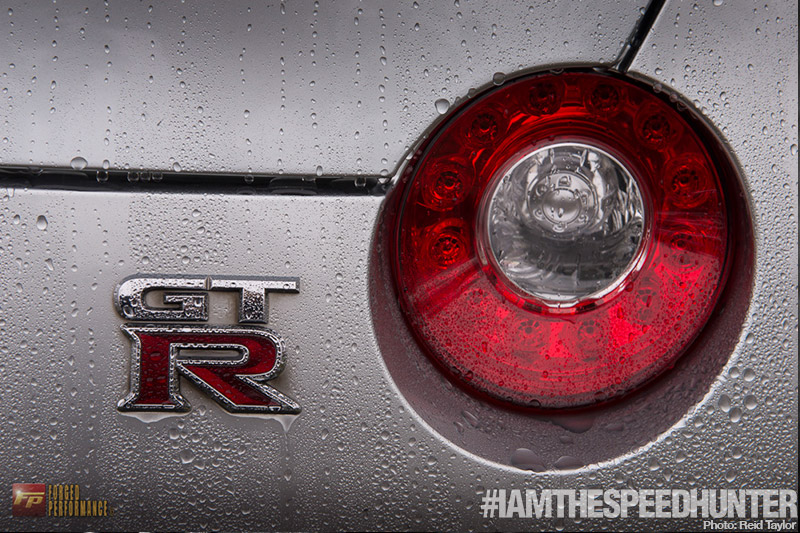 Reid snapped this whilst working – always have a camera with you!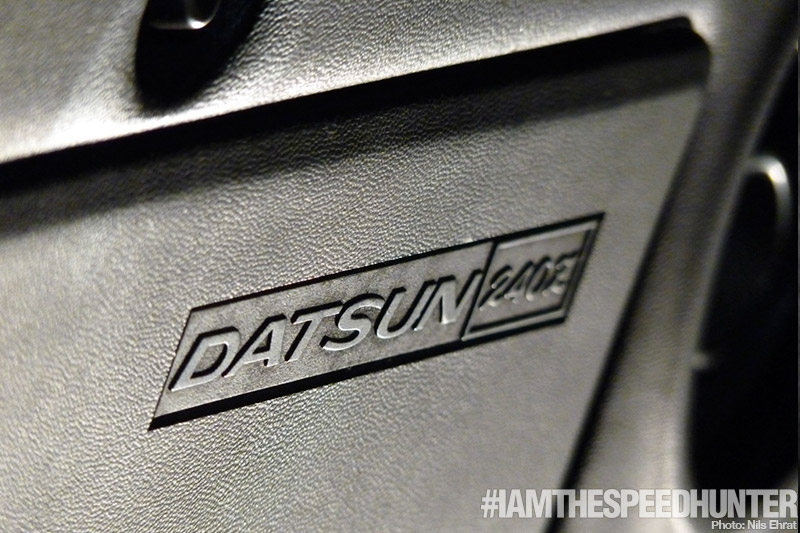 Nice depth of field control here, just enough to keep Datsun sharp. It's all too easy to go too narrow with your depth of field so good consideration for your subject is a must.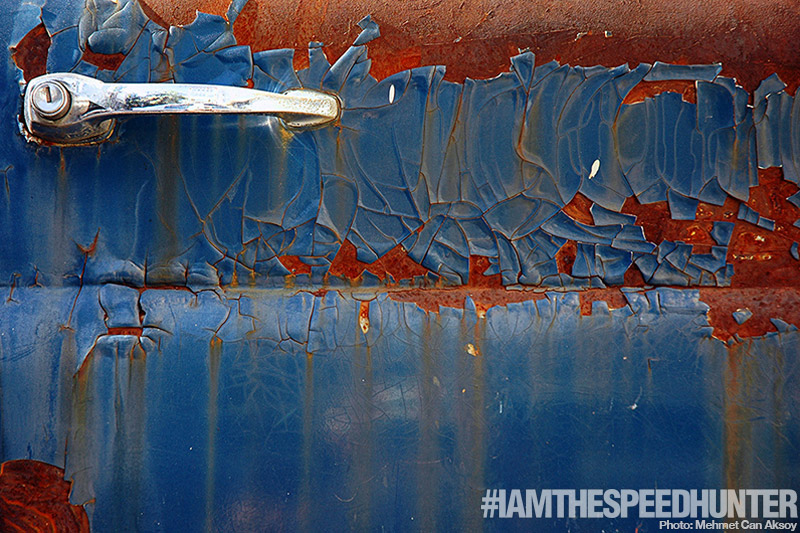 You can almost feel the texture here.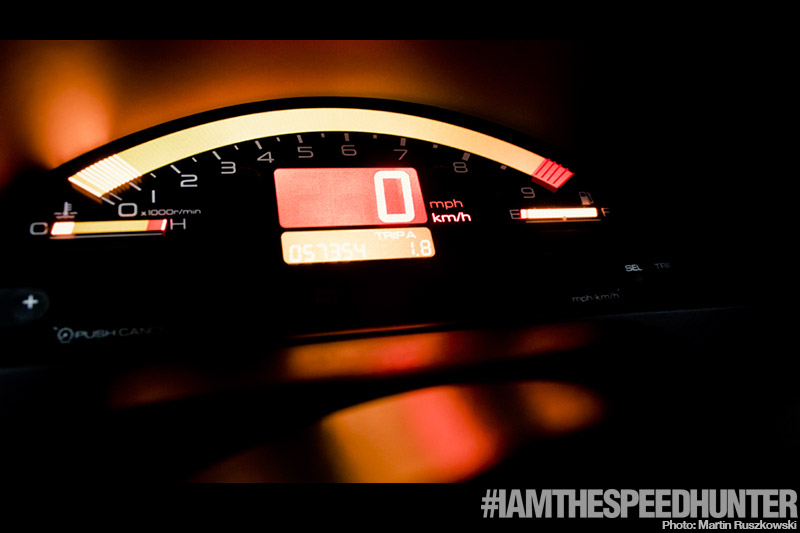 I love the colours in this S2000 dashboard shot. I think it's the reflections that make it.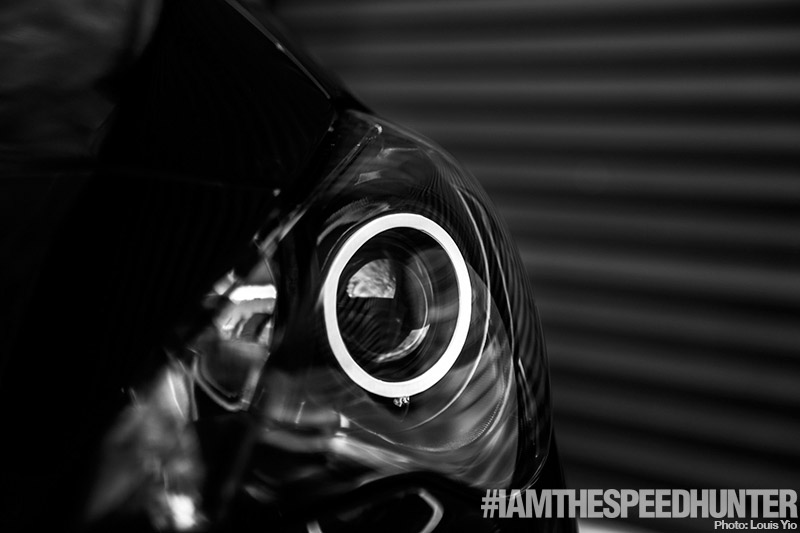 An almost abstract shot of what is usually a very recognisable part – a ZN6 headlight.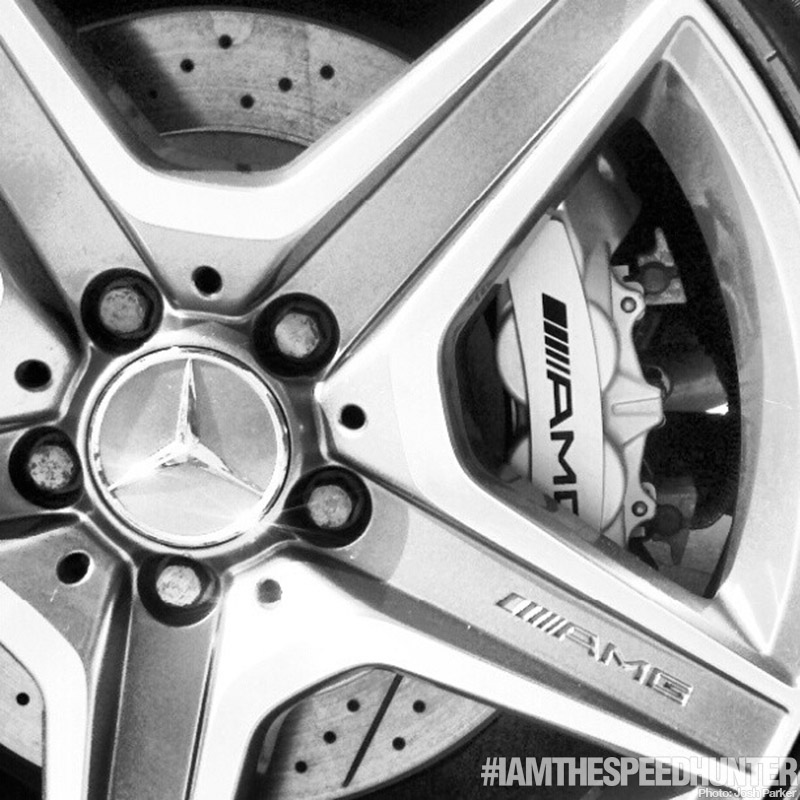 A shot Josh quickly caught on his cell phone and processed with Instagram.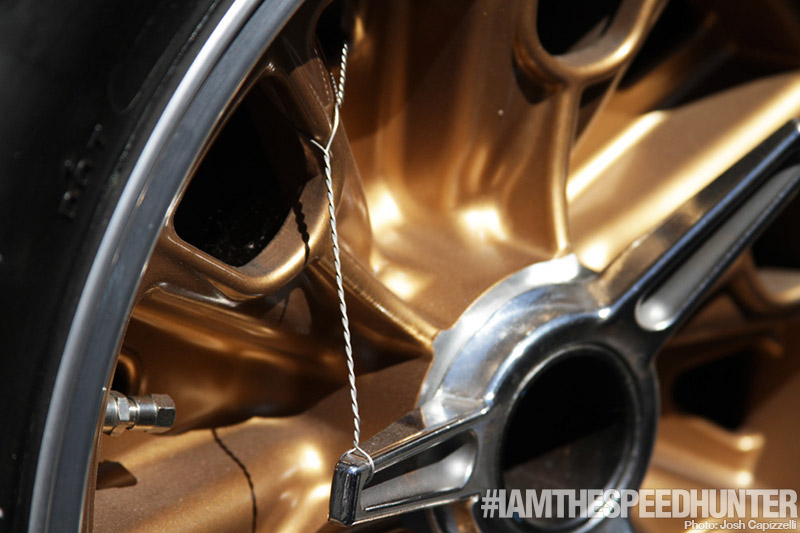 This I really like – a different Josh this time sought out this little detail of a Ford GT40 knock-off wheel.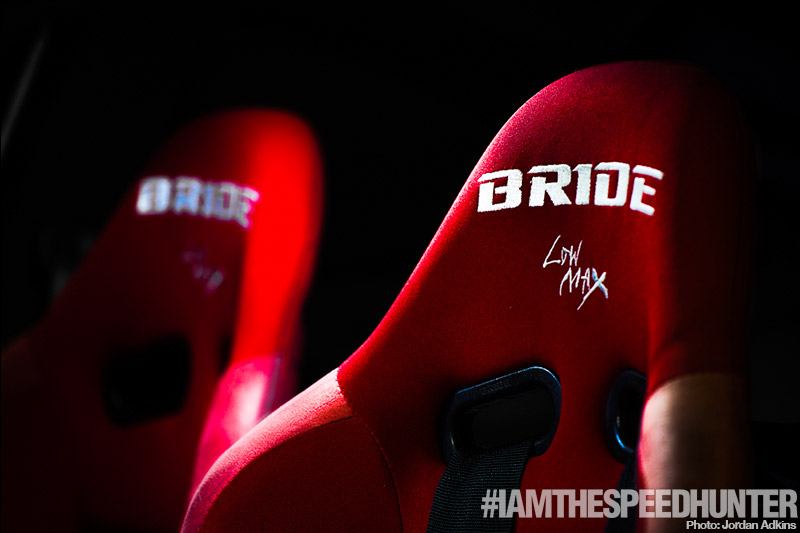 As I've come to expect from Jordan Adkins – masterful control of light and depth of field.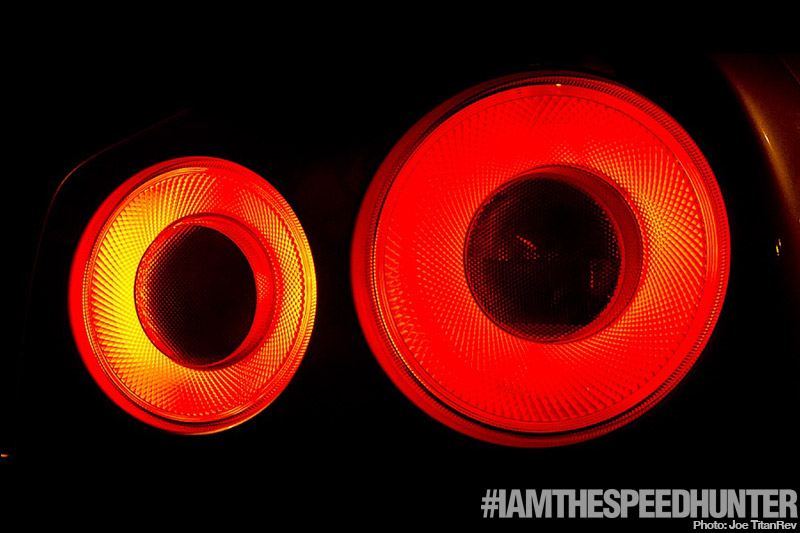 I think what makes this shot interesting isn't the iconic shapes, but rather the texture inside the glass.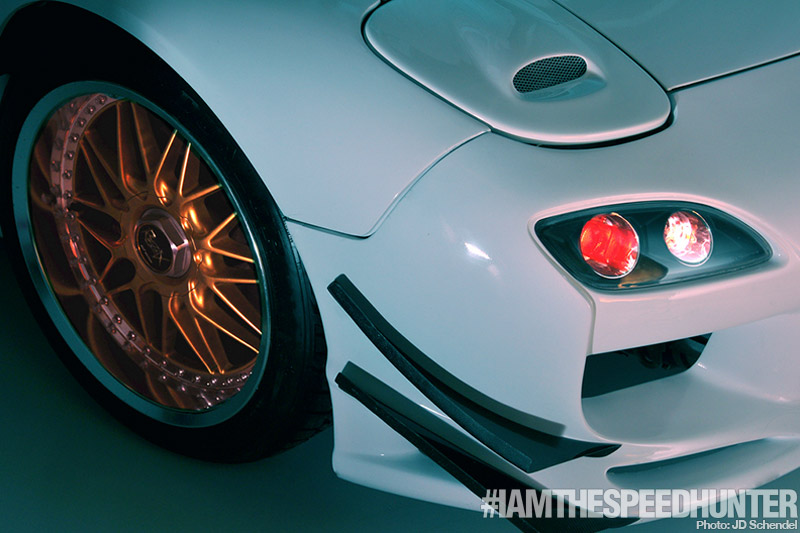 I have a soft spot for these tight crops of the front of cars. Just enough to grab your attention without giving the whole story away.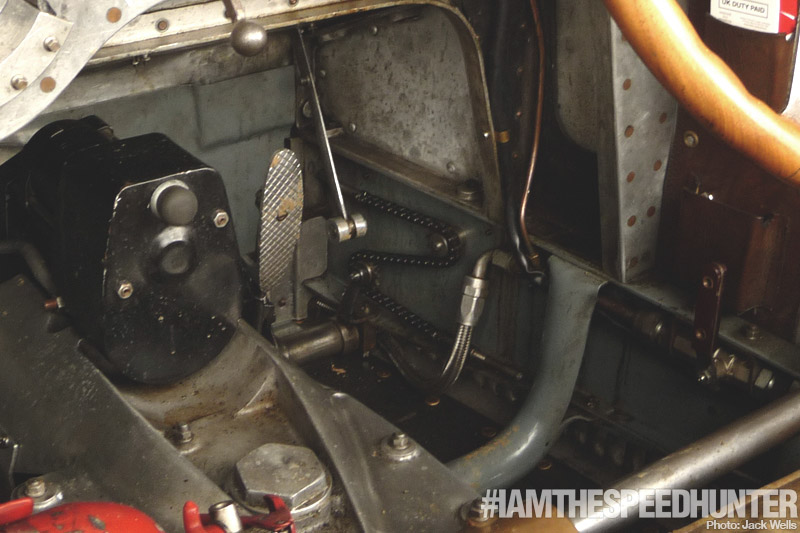 Jack Wells captured this interesting throttle linkage in a vintage racer. You can't photograph these things unless you're looking for them.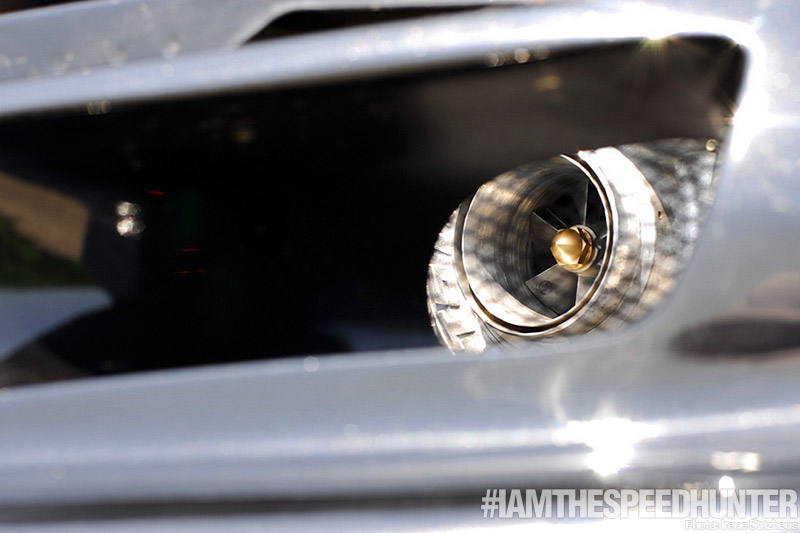 Really nice framing here by Irene, by using shooting through an opening in the car's bodywork to isolate the turbo.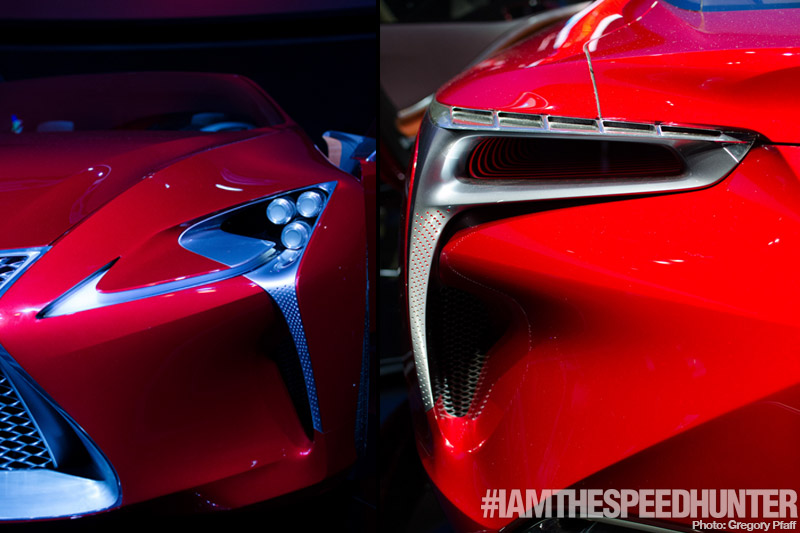 These two portrait orientated shots work well together as a comparison of details on this concept car.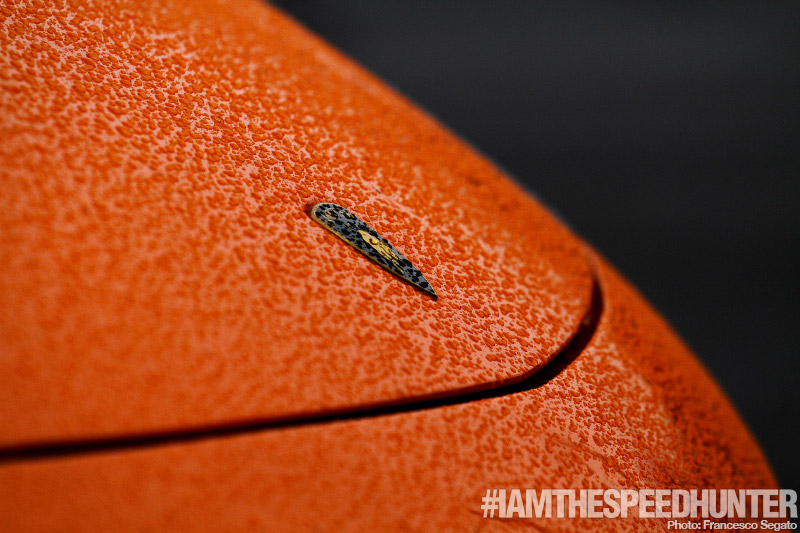 Now that's shallow.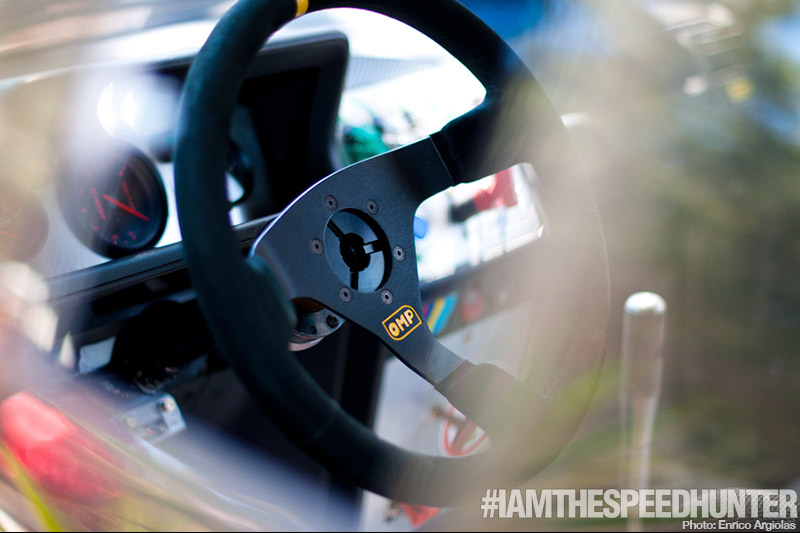 I always try to find new ways to shoot car interiors at events where it might not be possible to gain access to the inside of the car. Nicely done Enrico!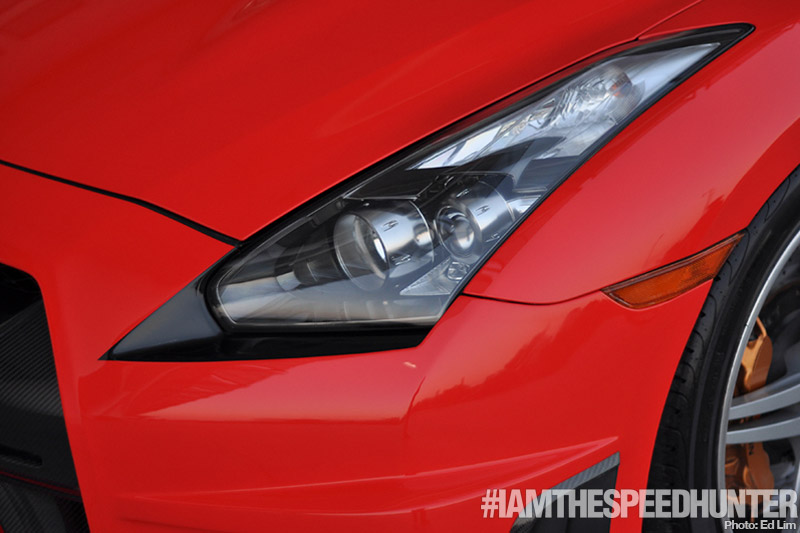 Nice soft light allows us to see all the little details in this GT-R's headlight assembly.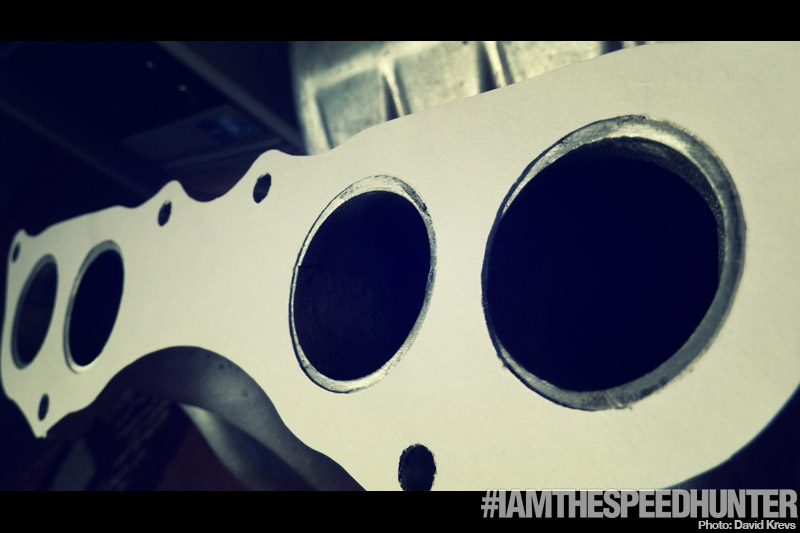 David captured this whilst working on an inlet manifold gasket. A photo that can be both visually interesting and be used as a factual record.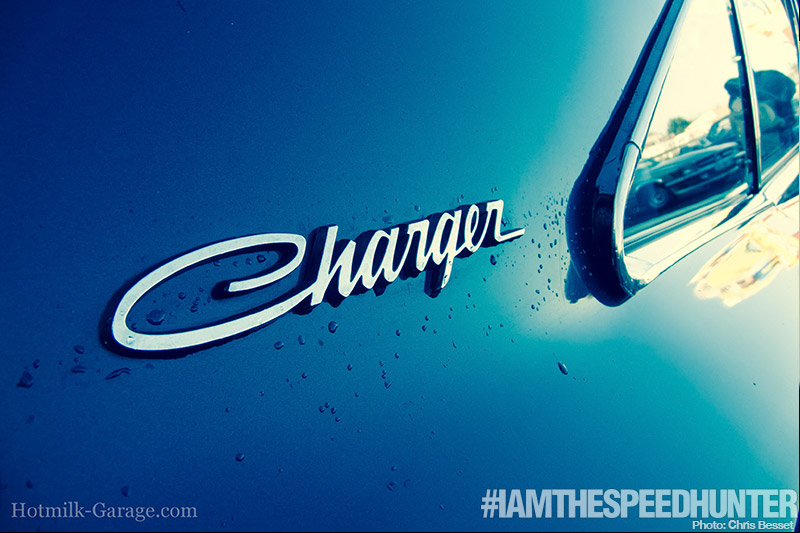 The slight yellow tones in this blue are gorgeous.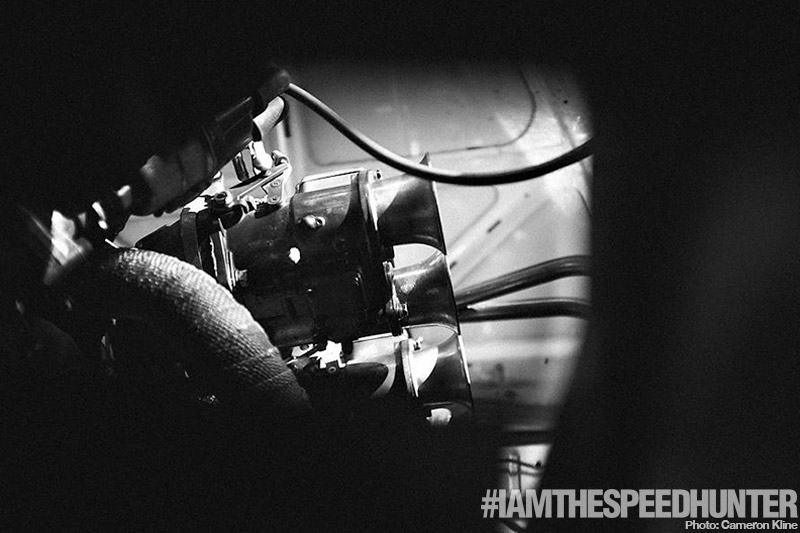 I love how Cameron has placed something in the foreground of this shot to focus our attention on the centre of the image.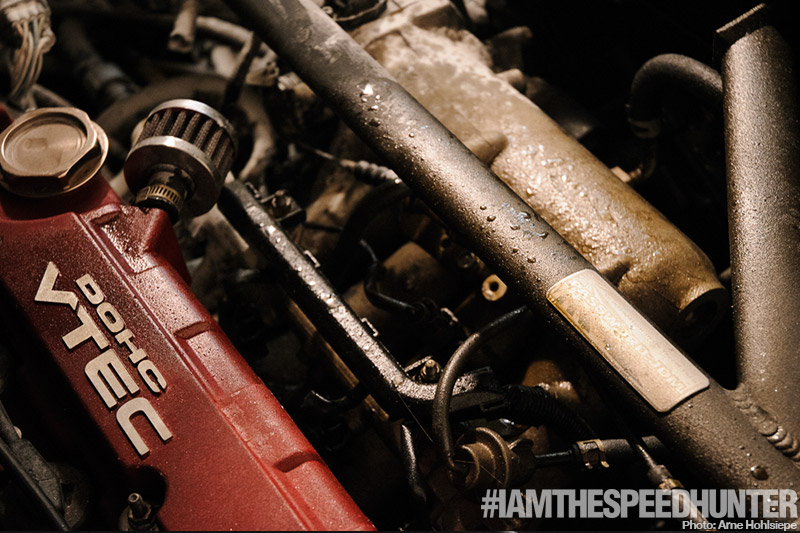 The lines in this abstract engine bay shot are interesting and create a unique look at what is a heavily photographed subject.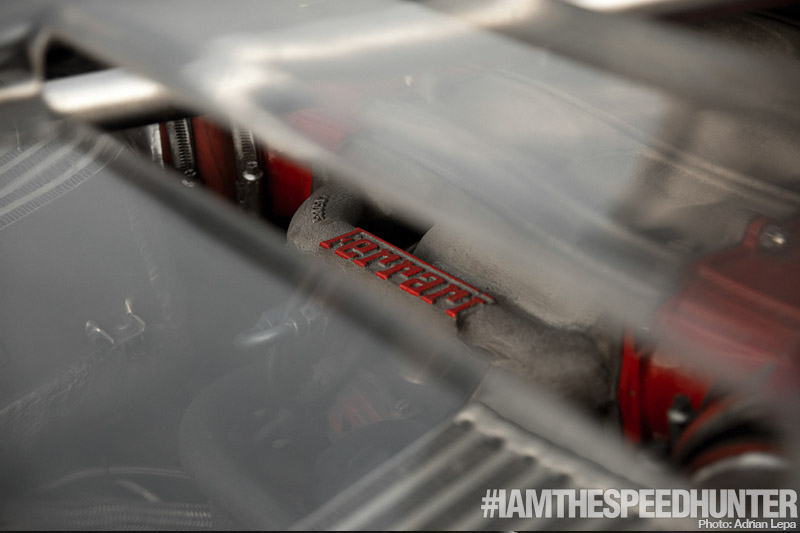 We can finally wrap up this detail theme with this last shot from Adrian Lepa, looking through the vented rear window of a Ferrari F40.
Thank you all again for your submissions, we are being repeatedly humbled by your following and support.
Happy shooting.
–
Paddy McGrath
paddy@dev.speedhunters.com
About #IAMTHESPEEDHUNTER
We created #IAMTHESPEEDHUNTER to allow you the opportunity to share your skills and car culture experiences from around the globe with the rest of the Speedhunters audience.
How do you get involved? It's simple…
Flickr - Join our #IAMTHESPEEDHUNTER Flickr Group and share your favourite photos with us and others.
Instagram – Follow us on Instagram at @TheSpeedhunters and tag your own car culture images with #IAMTHESPEEDHUNTER
Twitter – Follow us on Twitter at @SPEEDHUNTERS and share your tweets with the #IAMTHESPEEDHUNTER hashtag.
Tumblr – Visit our Tumblr page to view the latest #IAMTHESPEEDHUNTER tagged images.
E-Mail – If you've been to a cool event and captured some amazing images, be sure to e-mail them to us on iamthespeedhunter@dev.speedhunters.com and tell us a little bit about the event. The images need to be a minimum of 800×533 pixels.
Have you submitted already but yet been featured? Here are some tips to help you…
DO – Submit your best work, regardless of when it was taken.
DO – Take your time shooting and consider each detail
DO – Try to submit each image no larger than 1000PX wide.
DON'T – Put a huge watermark on it. We'll make sure you're credited!
DON'T – Send us huge image files that kill our e-mail system!
日本のSpeedhunters読者にお知らせです。
Speedhuntersでは、週一回#IAMTHESPEEDHUNTERにて、読者の皆さんから寄せられたカーシーンの投稿写真を紹介しています。
投稿写真は、カーレース、カーショー、イベント等、車に関するものならなんでもOKです。
Speedhuntersで皆さんの撮ったカーシーンショットを世界中のファンに紹介して、あなたもSpeedhunters記者の仲間入りしましょう!
#IAMTHESPEEDHUNTERには、ツイッターかインスタグラムにて簡単に写真を投稿していただけます。
上記方法で写真を投稿する際は、写真に#IAMTHESPEEDHUNTERのハッシュタグを付けてください。
また、メールアドレスiamthespeedhunter@dev.speedhunters.comでも投稿受付しています。
写真は、800×533 ピクセル以上のJPGのフォーマットでお願いします。
上記サイズより小さい写真ですと、すばらしい写真でもサイトの写真サイズの関係上掲載できないことがありますのでお気をつけください。
投稿された写真は世界中のSpeedhunters読者とシェアされますので、あなたのベストショット写真を投稿してくださいね!
また、写真に併せてどういった写真なのか、どこで撮られた写真なのかの説明と投稿者様のお名前を明記の上投稿お願いします。
皆さんからの投稿お待ちしています!