Despite the "I see what you did there" title, here it is, one of the most highly anticipated FR-S builds from Tokyo Auto Salon. I suspect for some of you it might be a little hard to sustain enthusiasm for the ZN6 at the moment, due largely to the massive saturation of the car, particularly in Japan this month. With a record number of 91 of these things showing up at the show, I have to admit that while I am a bit tired of the car, TAS has certainly changed my opinion of it.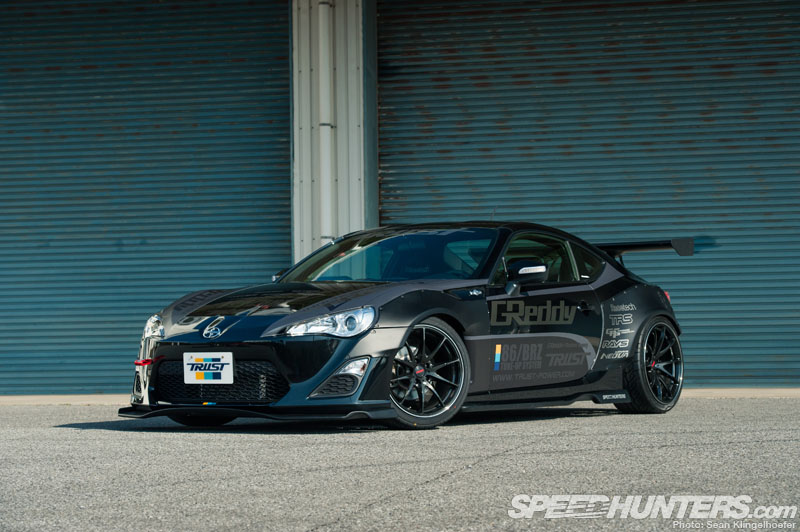 You see, initially, I was a bit skeptical about the car. I know that might sound shocking to some of you, particularly now with the hindsight we have of its incredible success, but I was one of the very few naysayers prior to the car's launch. It wasn't that I didn't love the idea: a sporty RWD compact car that virtually anyone on any budget can afford. To the contrary, I am and always have been all for it.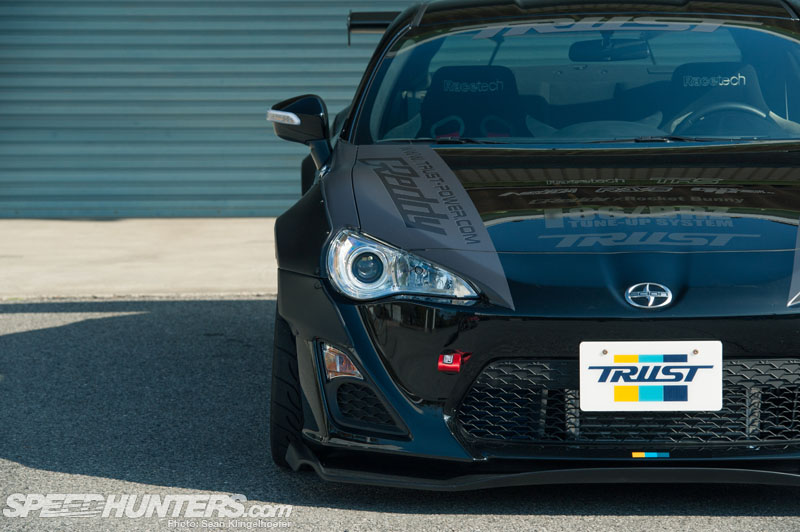 But the general consensus within the scene was a prevailing idea of "one car to save the industry" and, put plainly, that's a pretty tall order. It's a burden I certainly wouldn't want placed upon my shoulders as a car manufacturer, but it's a challenge that Toyota/Scion/Subaru have accepted and subsequently owned. I think it's safe to say they smashed through everybody's expectations.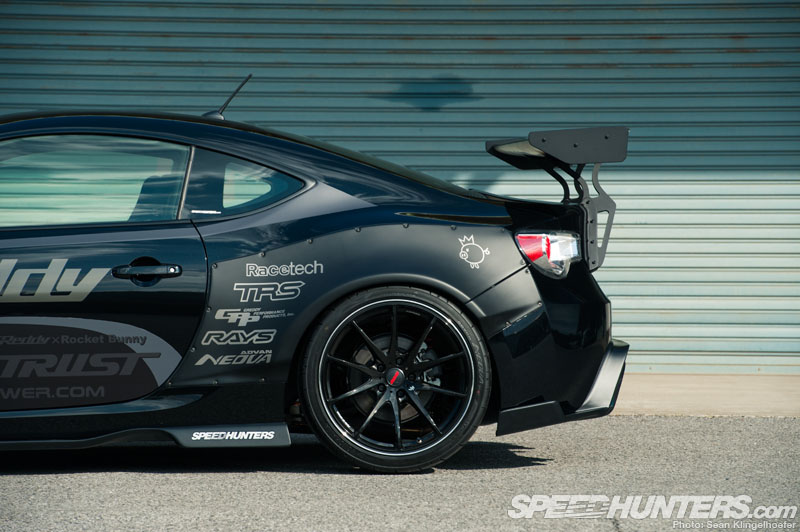 There is no doubt in my mind that this chassis has changed the automotive climate, and not just in the tuning scene. I know I keep hammering on about it, but with 91 of these on display at Auto Salon it was the highest concentration of any chassis, ever. It was this car alone, a car that didn't even exist a year prior, that was so popular that the event spread into a fourth hall for the first time, ever. That's mind blowing stuff.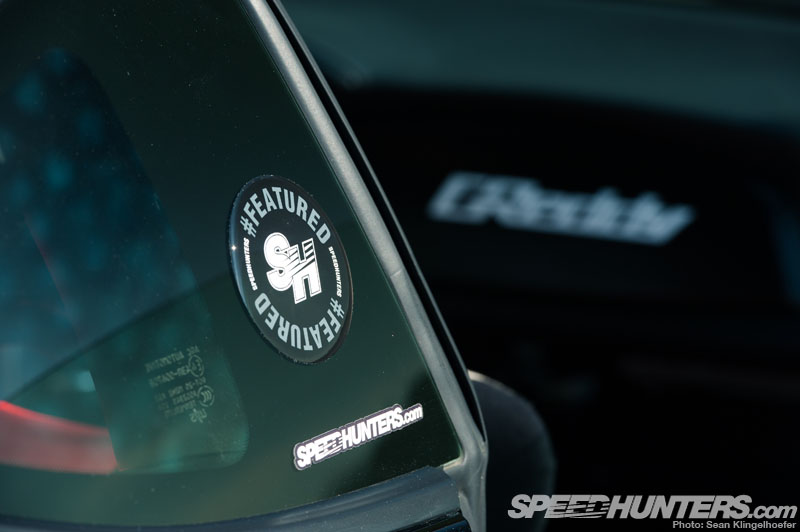 The 2013 Tokyo Auto Salon will go down in the books as the year that the tuning scene turned around after being faced with dwindling interest in years prior. In a time when it seems everyone is more concerned with their phones than their cars, there has been a massive resurgence of interest in the the tuning world. One car to save the industry indeed. That's pretty impressive stuff no matter how you slice it.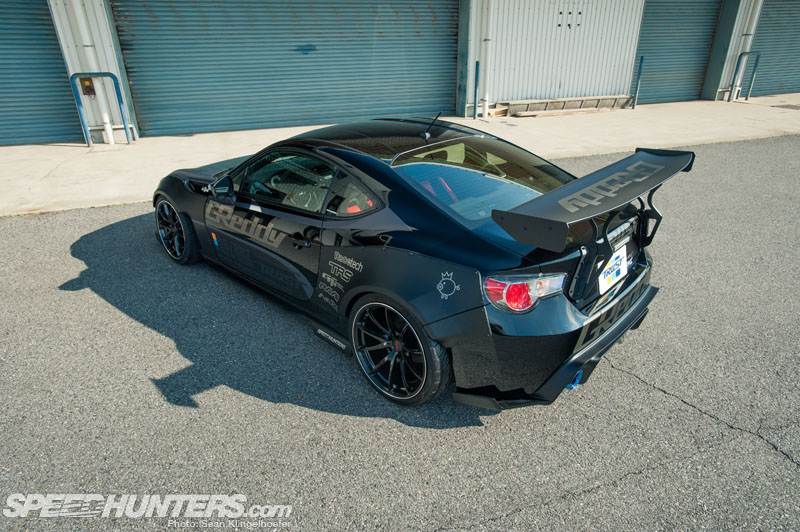 Obviously the other car manufacturers can't help but notice the overwhelming response that the media, tuners and general public have given the car. Whether you love it or hate it, this can only mean good things as the OEMs usually only see things in dollar-signs and the ZN6 has proved that the cheap sports car model is still something people are interested in. This spells a brighter future for all petrol heads.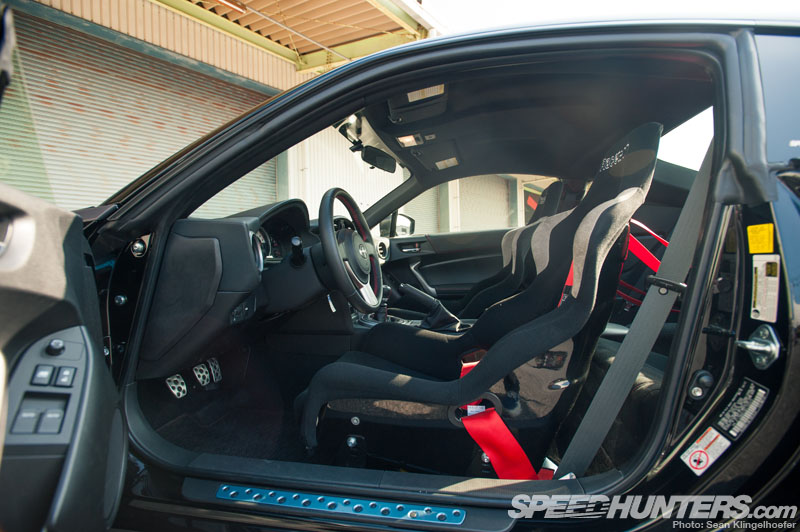 So bearing all of that in mind, as much as I might want to grit my teeth at the sight of another one of these cars (and trust me, there will only be more on the way), there is a part of me that gets a lot of satisfaction out of it. The ZN6 is our savior. I thought it was impossible, but I've witnessed the miracle on two separate occasions (SEMA and TAS) and now I'm a believer.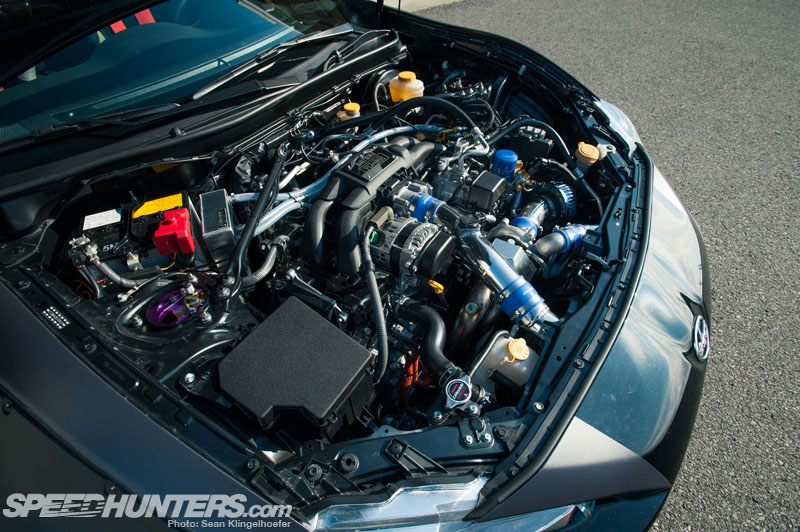 In fact the cars were so popular that Dino and I were joking that the chassis would be a best-seller based on tuner shops snatching up models to use as product test beds alone. But of course these initial investments lead to aftermarket parts development, the whole reason most people attend TAS, aside from shooting perverted model photos of course.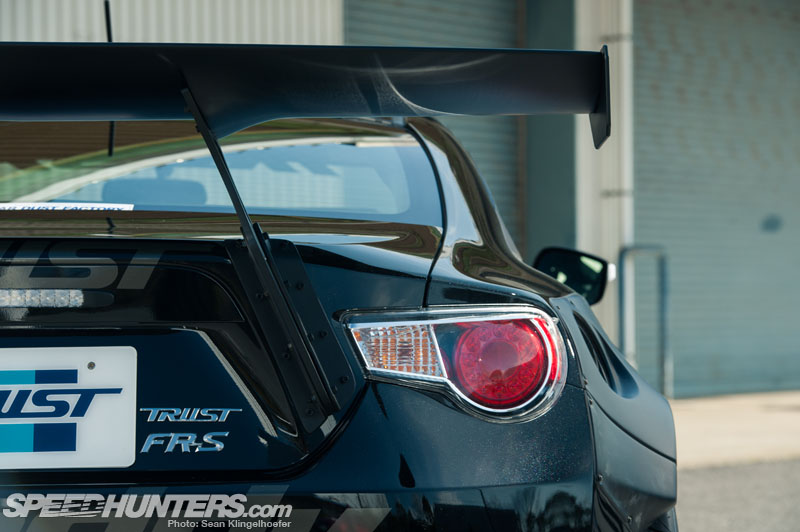 But of all the real world I-could-actually-replicate-that-with-off-the-shelf-parts demo cars, I'd have to say that this example was by far the most interesting that I came across at the show. Ironically, I had actually shot this car just prior to its entry into the Makuhari Messe, but after scouring the show for several days it became increasingly more obvious how much of a standout the car actually is.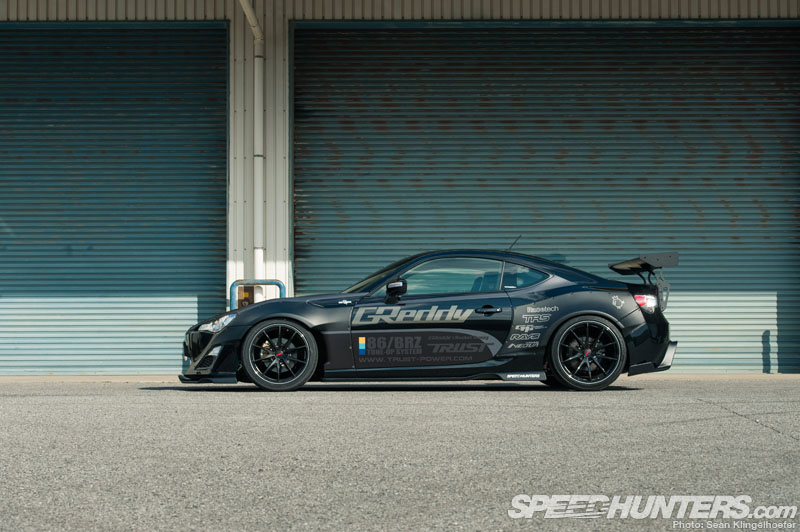 It's nothing if not a looker, that's for sure. Since TRA-Kyoto get most of the credit, it's hard to remember that this now-legendary body kit is actually a collaboration between GReddy and Rocket Bunny, and one that is actually sold under the GReddy namesake. You can call it "played out" or whatever you like, but you certainly can't call it ugly.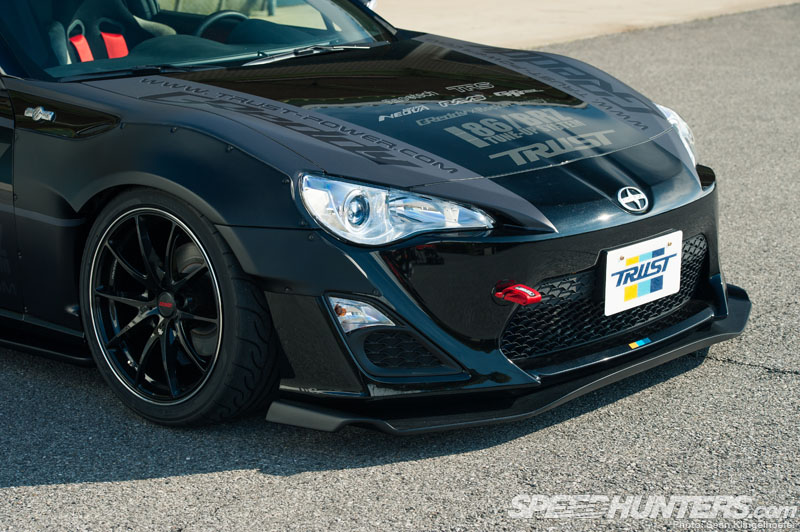 I'm generally a fan of most of Miura-san's work, but I think he really nailed it with this kit. While almost all of his creations look sensational, this one just looks like it belongs on the car, like an extension of was already in place. On the FR-S his trademark breaks and lines flow so nicely that they seem as if they had lived there all along.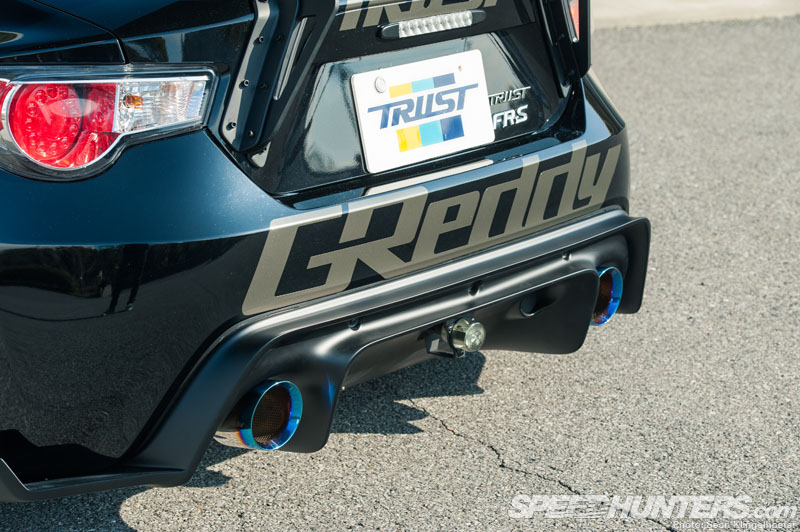 Around back there is an equally happy-to-coexist-with-the-stock-bodylines rear diffuser-thingie. While I'm not an aerodynamicist, I'd wager a guess that it probably doesn't do a whole heck of a lot in terms of performance, but it sure is a nice place to showcase a killer exhaust like the GReddy GTS.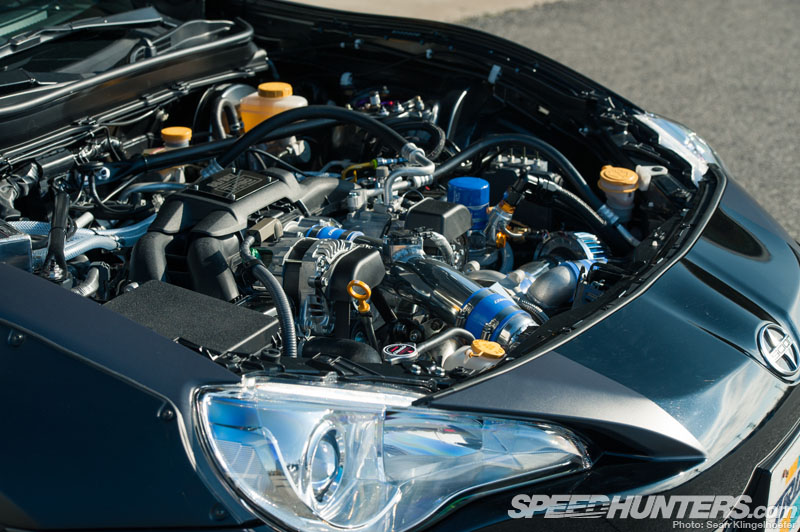 When you think of it that way, the idea of promoting their brand through a bodykit is ingenious, because it subliminally draws attention to parts they're more traditionally know for. GReddy has built up one of the best reputations in the industry based on hard parts like exhaust systems and turbo kits, which is exactly what they aim to promote with this particualar car.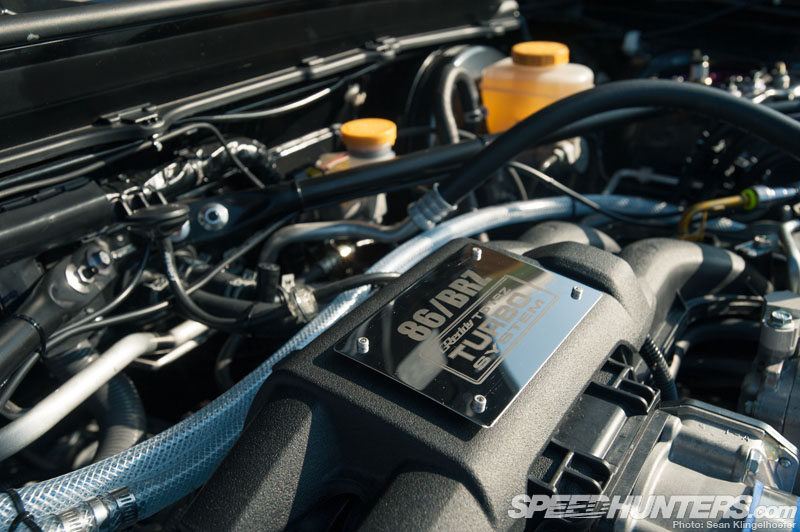 In true GReddy fashion, they have assembled an easy-to-install bolt-on turbo upgrade for the FR-S/86/BRZ that is reminiscent of the very items which brought them to fame.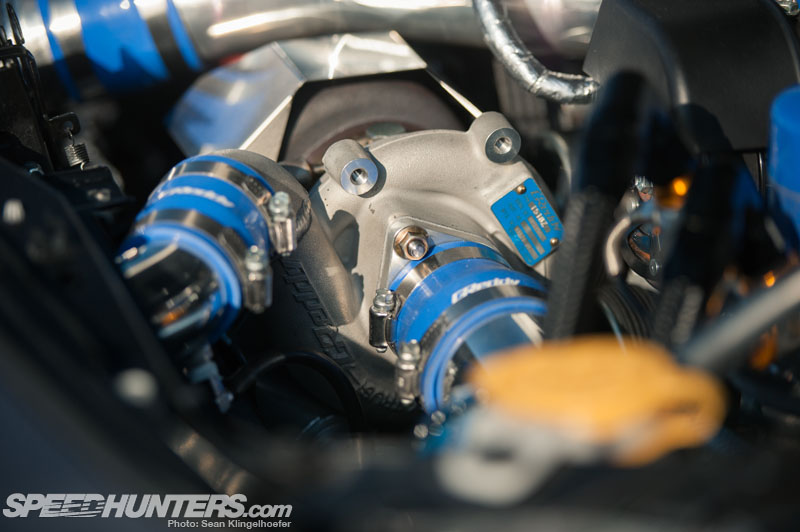 It's a pretty simple kit which revolves around a T518Z turbo. The setup is designed to work with factory engine internals and as such is a fairly basic layout that gives a modest but welcomed bump in power of around 100 horses. As you can probably guess, the aim with this piece is reliable usable power rather than all-out-numbers, which is probably much better suited for the average 86 owner.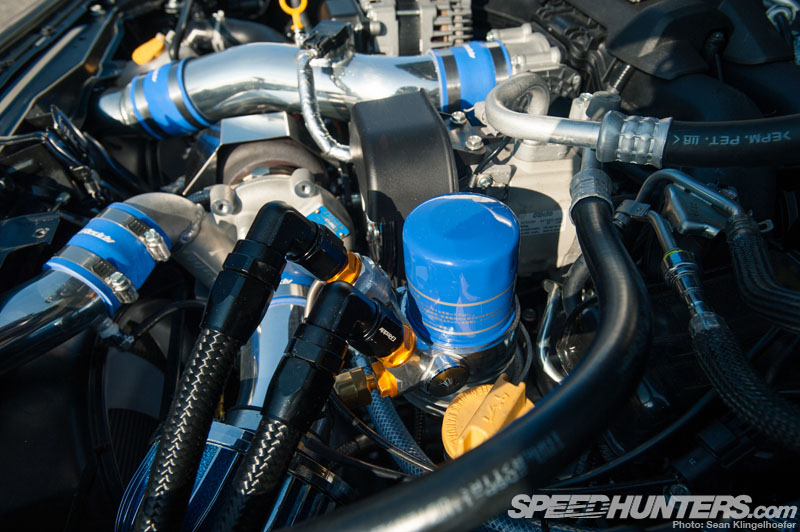 For those interested in some prolonged spirited driving (and let's be honest, who isn't?), GReddy have also come up with a trick 10-row oil cooler kit to keep oil temps in check. All together I think this is a very reasonable package which can safely turn the 86 from a nimble but gutless ride into something capable of puckering the old butthole on occasion.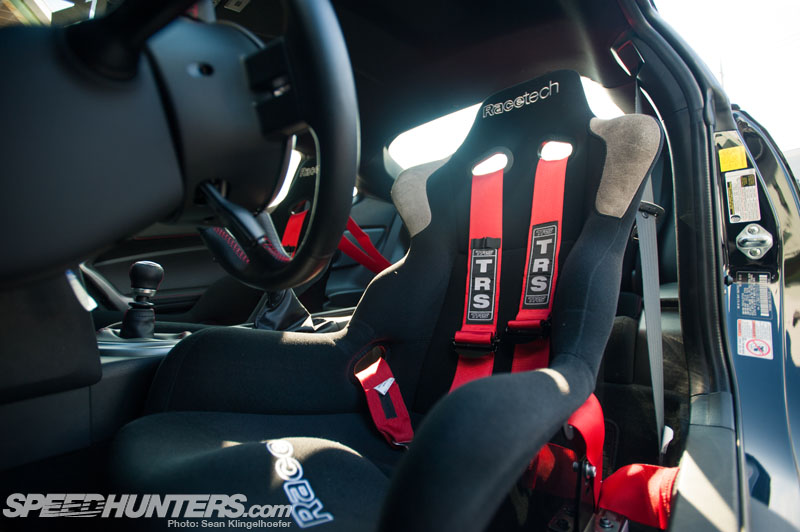 Inside the cockpit the team at Trust haven't changed very much, in actuality only a change to the seating environment has been carried out. Anyone who has driven one of these cars can tell you that's not such a bad thing though, considering how much thought was put into making this a driver's car from the factory.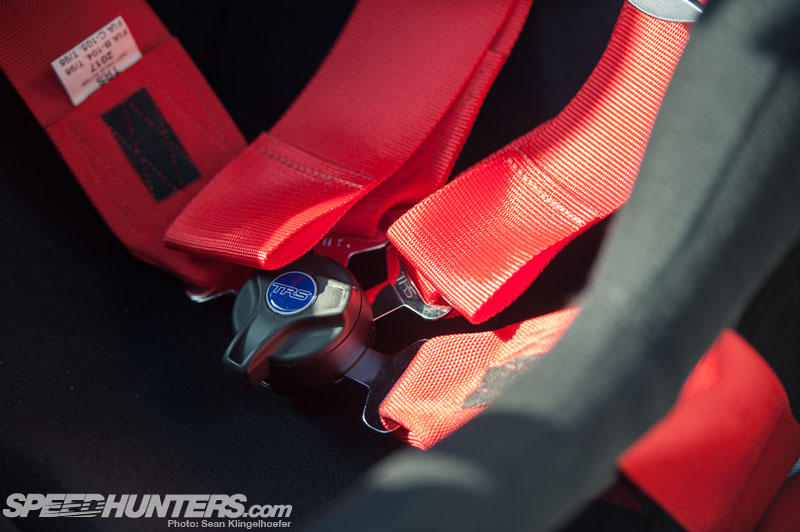 A pair of Racetech buckets and some TRS harnesses to lock you in place is about all you really need.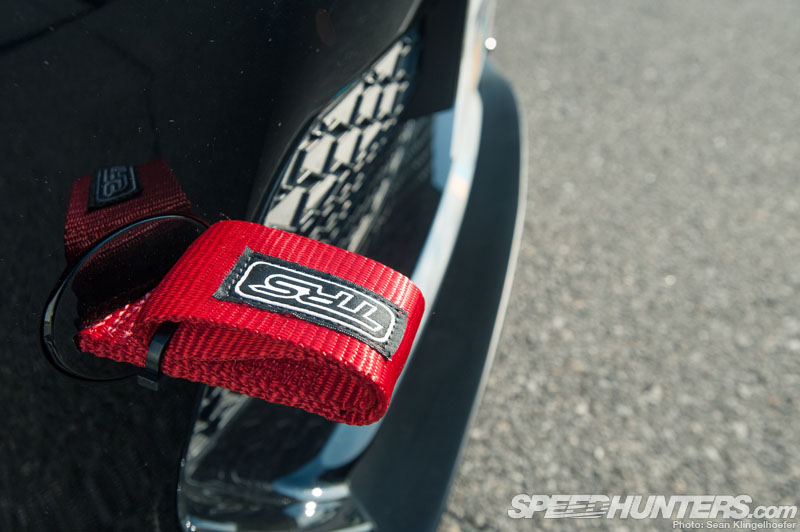 Of course the matching red must-have TRS tow strap doesn't hurt either.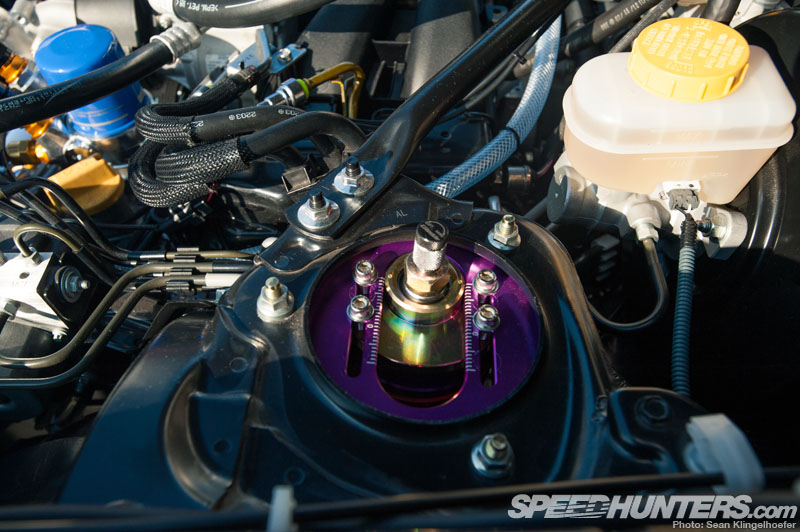 The footwork has also been kept appropriately modest, with a set of GReddy Type-S dampers being the only modification to the suspension. With adjustable ride height, camber and damping rate this should be enough to see some pretty decent gains in the handling department.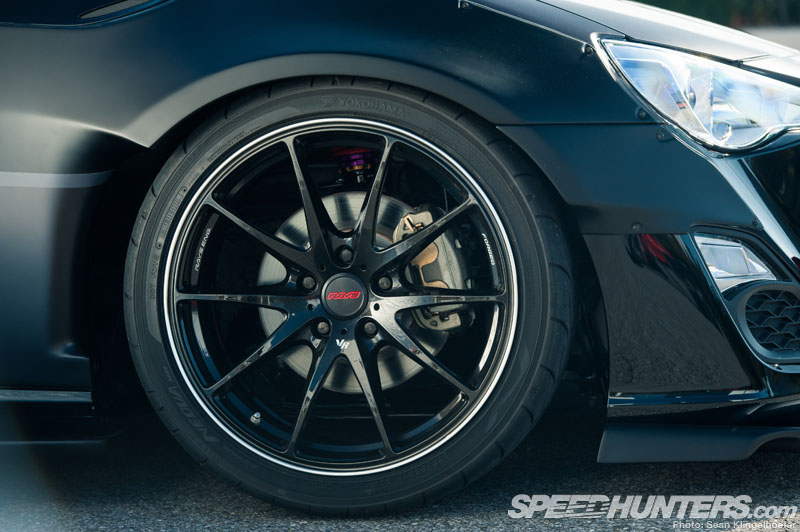 The final piece of the puzzle is a set of ultra-light Volk G25 wheels which seem to be a circular metaphor for the rest of the car: hip, high tech and easy on the eyes. Wrapped in a set of sticky-but-streetable Advan Neova tires, this is probably one of the best additions anyone looking for a quick boost in performance can do, though it won't come cheap. Just remember, you get what you pay for.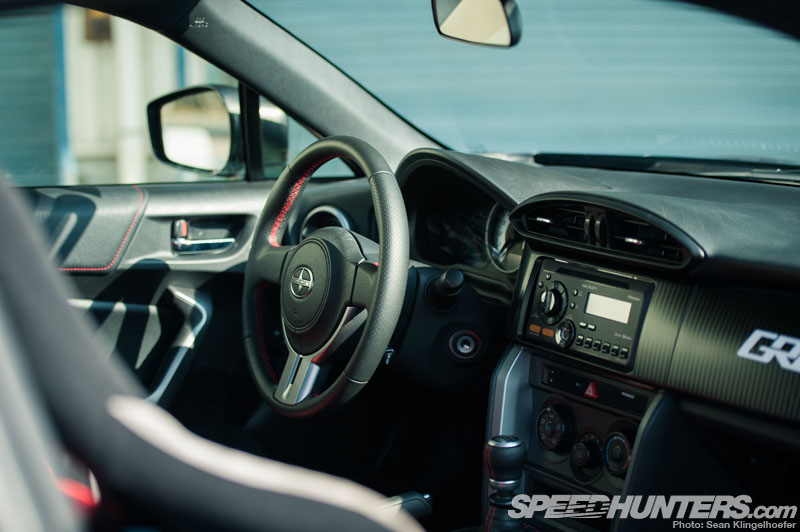 So there it is ladies and gentlemen, the GReddy FR-S. But before closing, I know there's probably one final question many of you will have on your mind – why on earth did they import a Scion FR-S instead of using a Toyota 86? Is it to add some exotic USDM LHD flavor? Are they making some kind of a statement? Do they like to live their lives a quarter mile at a time?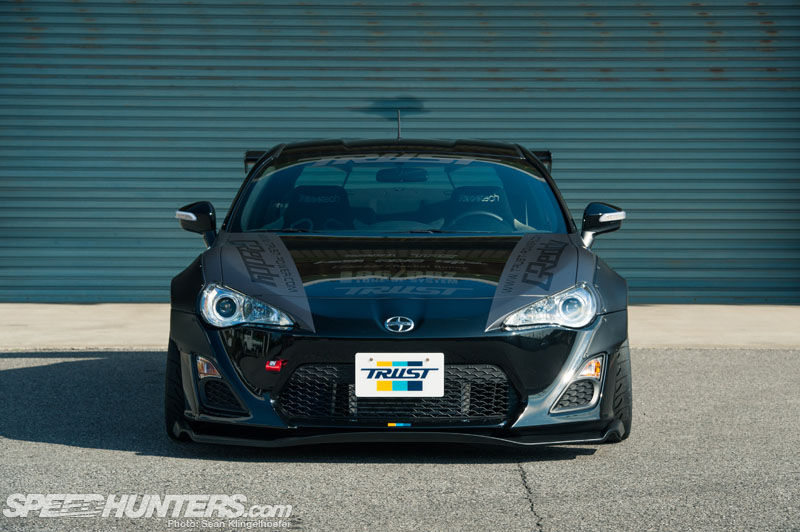 In reality the answer is much simpler than that, it all comes down to cost. At the $25,255 sticker price that Scion offers the FR-S it is actually cheaper to buy one of these outright and ship it back to Japan than it is to go down to a local Toyota dealer and order an 86, if they even have one in stock. It might sound shocking but I hope it can serve as a wakeup call to how good we have it in America. So if you've been on the fence about purchasing an FR-S of your own, head on down to the dealership and make it happen- before they're all exported to Japan.
2012 GReddy Scion FR-S
ENGINE
2.0L Turbocharged 4U-GSE boxer engine; GReddy turbo kit (includes stainless turbo manifold, polished aluminum piping, intercooler, T518Z turbo), comfort sport GTS exhaust, 10-row oil cooler kit, oil filter, radiator cap
ENGINE MANAGEMENT AND ELECTRONICS
EcuTek EMS; GReddy multi D/A gauges
DRIVELINE
Stock
SUSPENSION / CHASSIS
GReddy Type-S performance dampers
BRAKES
Stock
WHEELS / TIRES
18×9.5″ +35 (f) / 18×9.5″ +22 (r) Volk Racing G25 wheels; 22mm spacer (f) / 32mm spacer (r); 255/35R18 Yokohama Advan Neova tires
CABIN
Racetech seats; TRS harnesses
BODY
GReddy x Rocket Bunny body kit (includes front lip, side skirts, front and rear over fenders, rear diffuser, rear spoiler); TRS tow straps
PERFORMANCE
276hp @ 7170RPM; 218lb-ft @ 4780RPM
More stories by Sean Klingelhoefer on Speedhunters
More from Tokyo Auto Salon 2013 on Speedhunters
-Sean