Hello. My name is Mike, and I have a problem.
In the 12 years that I've had my drivers license, I've gone through more cars than most normal people would in several lifetimes. I'm not quite sure why this is, but I think it's because my mind never really stops thinking about cars. Of course if I wasn't always thinking about automobiles, I probably wouldn't be able to have this amazing job. Yet there's also a bad side to this trait. That's the fact that I've never been able to stick with one car for terribly long.
I'm always taking ideas from the places I visit, the cars I photograph, and the magazines I read. Much to the chagrin of my wife and my pocketbook, my never-ending exposure to cool cars has me constantly scheming about what I want to do with my own vehicles.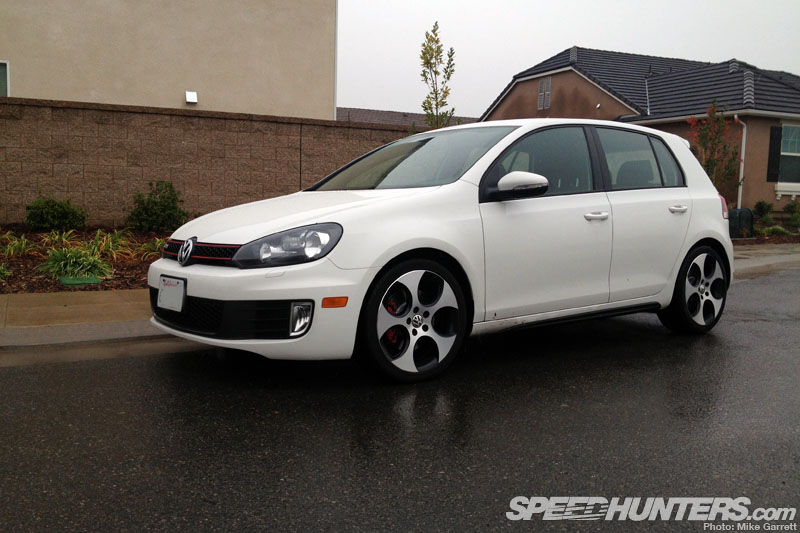 Another thing that's allowed me to have this job is my extremely varied taste in cars. As much as I love the guy that has a collection of 20 Mustangs, 20 Toyotas, or 20 Porsches and knows every possible detail about them – I know I'm never gonna be that guy. I want to try everything. If I'm going to own more than one car, I want them to be as different from each other as possible.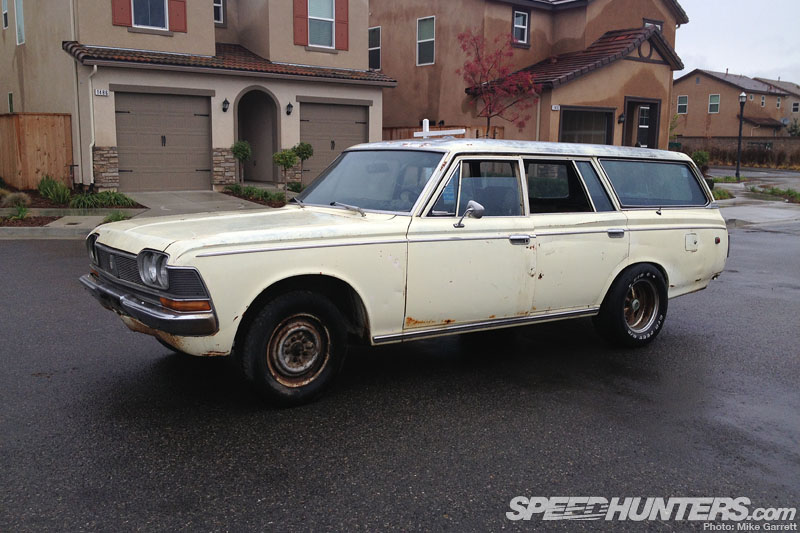 So for most of my life I've been "sampling" cars – owning them for a year or so and then moving on to the next. Finally though, I may have found some "keepers". Or keepers in Mike Garrett terms at least. As we begin to officially roll out the Speedhunters project cars, I thought I'd briefly introduce my pair of projects.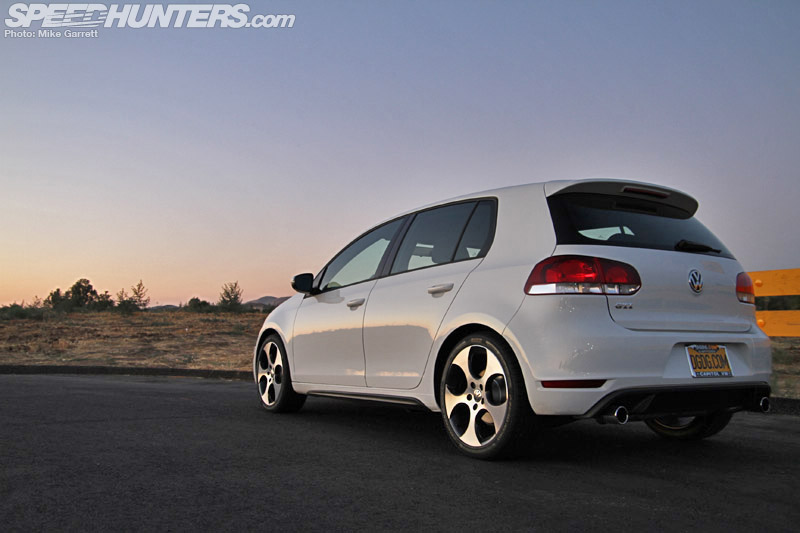 Let's begin with the newer of the two, and the one that I've owned for the longest – a whole seven months! It's a 2012 Volkswagen GTI base model four-door with the DSG transmission. It's not just my first Volkswagen, but my first European car ever. Like so many others I was obsessed with the Scion FR-S and Subaru BRZ, and came very close to picking one up last year, but the GTI won out in the end. The FR-S may win when it comes to the raw fun factor, but what the VW lacks in razor sharp response and tail-out antics, it makes up for by being one of the best all around cars money can buy.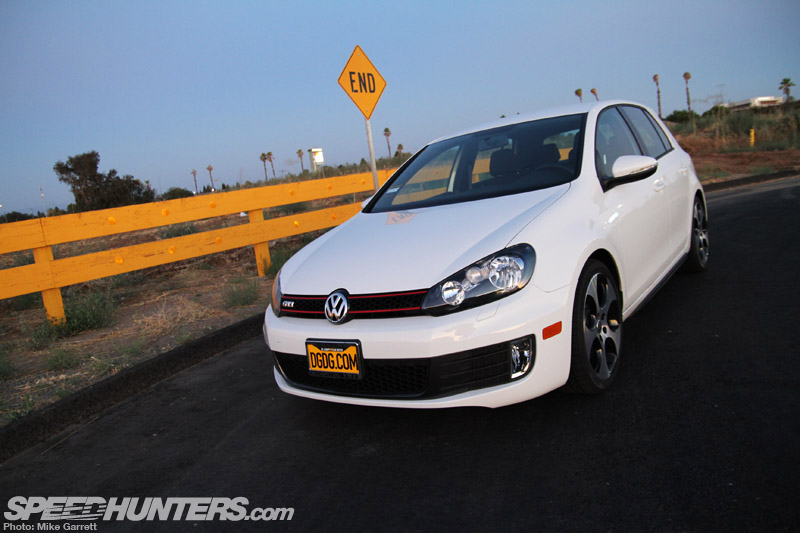 It's decently quick, it handles well, it's very good on gas and it's roomy enough to carry four people in complete comfort. Also, with VW's great DSG transmission, my manual-opposed wife can also drive it to the grocery store with total ease. Better yet, it eats up highway miles beautifully, which is important given how many Speedhunting road trips I go on.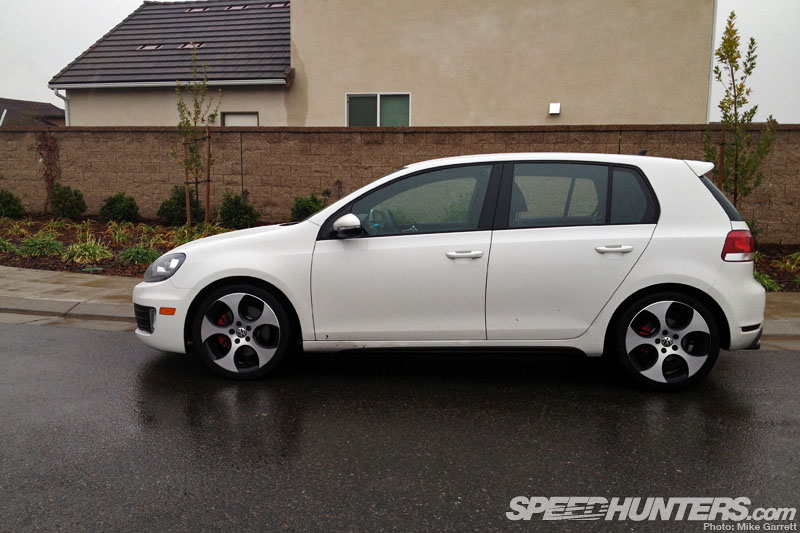 Since July I"ve put just over 8,000 miles on my VW, and I love it. After living with the car for a while, it's easy to see why the GTI has become such an icon over the last few decades. I'm not sure if there is another car available right now that offers a better mix of fun, practicality, and affordability. Now though, it's time to start tweaking this thing a bit.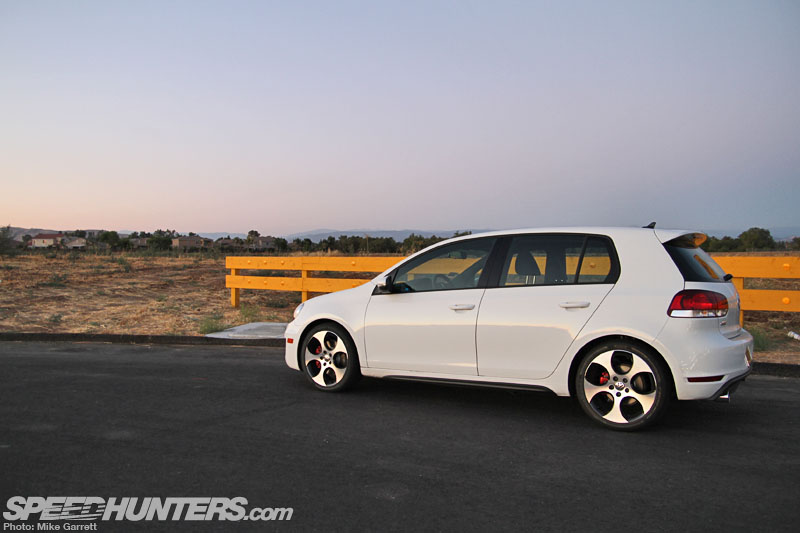 I'm really looking forward to upgrading this car – making it a little faster, a little lower, and a little cooler. Don't expect to see any rusted body panels or roof racks here. At the same time, I have no ambition to turn it into a track beast that will roast the tires at the touch of the throttle. You have to remember this my (and my wife's) daily driver, and a car that's responsible for getting me up and down the state of California regularly. I'm thinking of a mild approach, trying to amplify all the good qualities that the GTI has from the factory. I've thought it might be cool to go with a slightly Japanese-inspired route, but I'm curious to hear if you guys have any cool suggestions.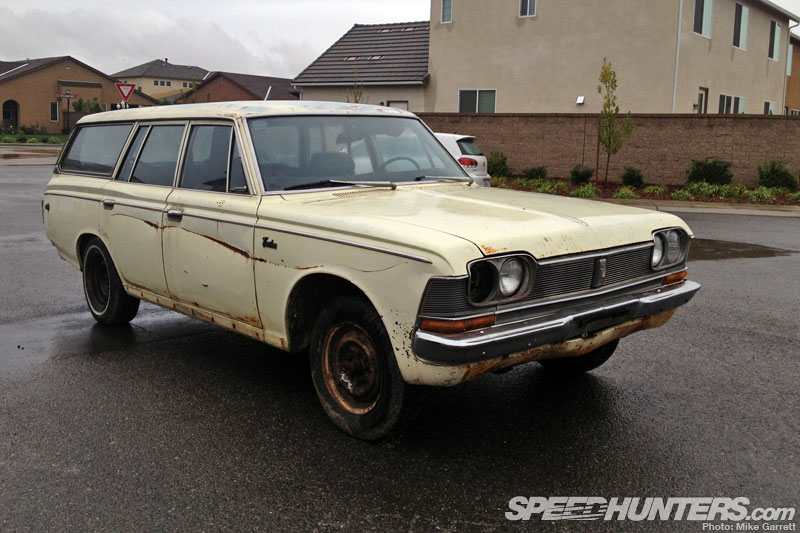 Now comes the second, and the more unusual of my two project cars – a 1969 MS53 Toyota Crown Custom Wagon. Part of my automotive obsession means I'm always hunting around on classified sites, and when I came across this car I freaked out. While the Toyota Crown is an icon in Japan, it's easy to forget that it was actually sold in the United States for a short time in the '60s and early '70s. With it's high price and unproven nameplate the Crown never sold especially well in the states, so they are quite rare. The wagon in particular is extremely hard to find. I haven't been able to find any production numbers showing how many Crown Wagons were actually sold in the US, but I'd literally never seen one for sale before. I called up the seller and essentially agreed to buy the car sight unseen.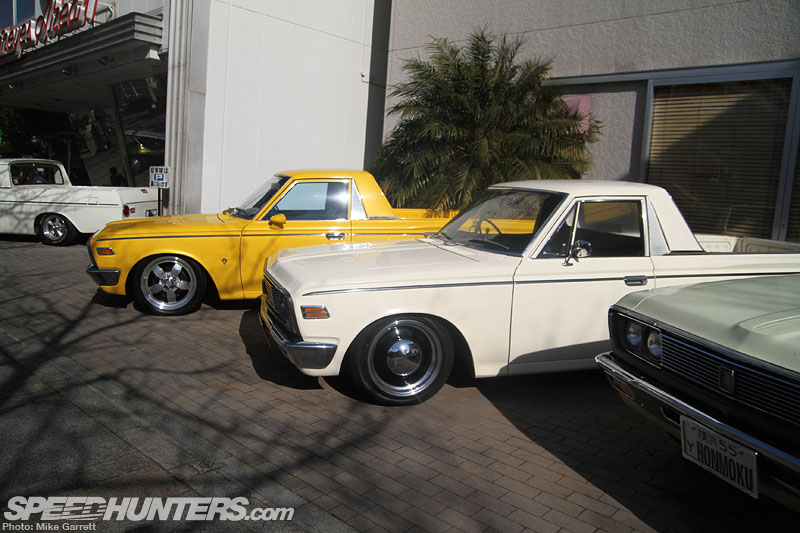 I've been interested in old Crowns for quite a while, especially after spending time in Japan where they are prized among vintage Crown otaku.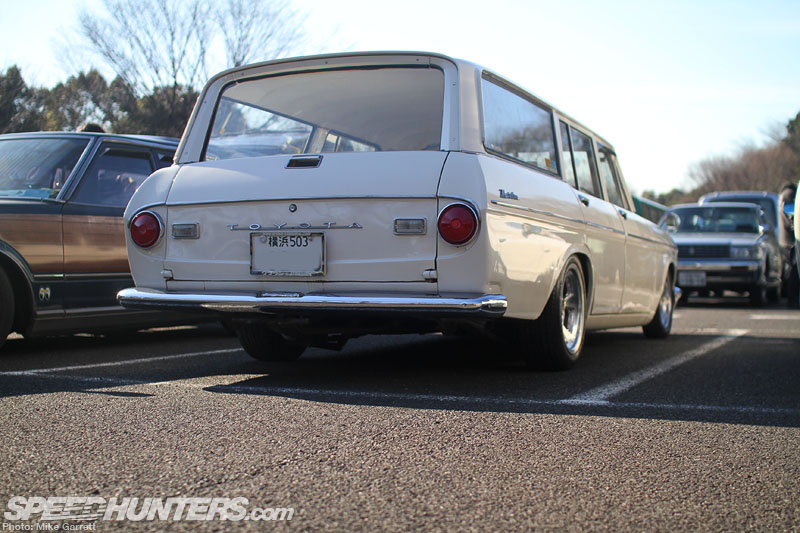 After seeing the restored and customized examples in Japan, I grew to love them. It's hard this love, but I suppose it's something about the way they combine Japanese and American traits so well. It blends my enthusiasm for vintage Japanese metal and 1960s American style into a single vehicle.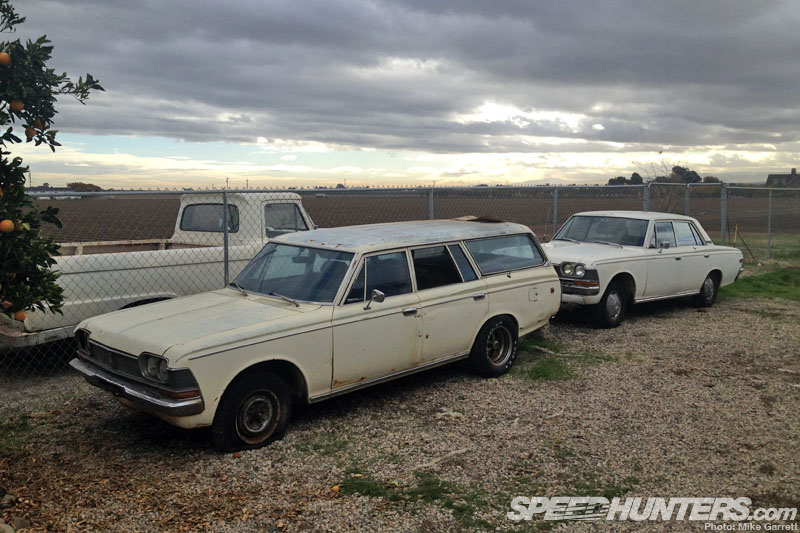 So there I was on the day before Thanksgiving driving with my dad to the city of Brentwood, located east of San Francisco to pick up the car. It turns out the seller was a Toyota maniac who was liquidating most of his collection. In addition to the wagon, he also a couple other S50 Crowns for sale, including a four-door project car…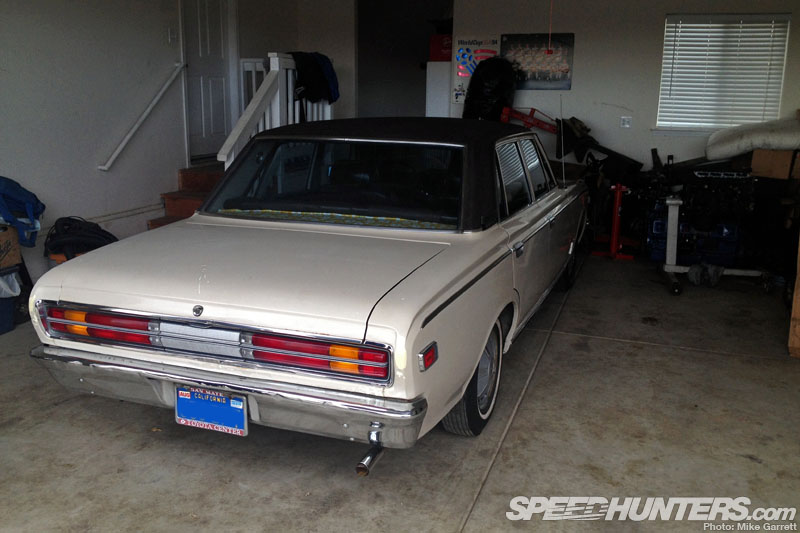 …and this amazingly original series II sedan with incredibly low mileage. While I wold have loved to take home all three, we chatted with the seller a bit and then loaded up the wagon for our trip back home.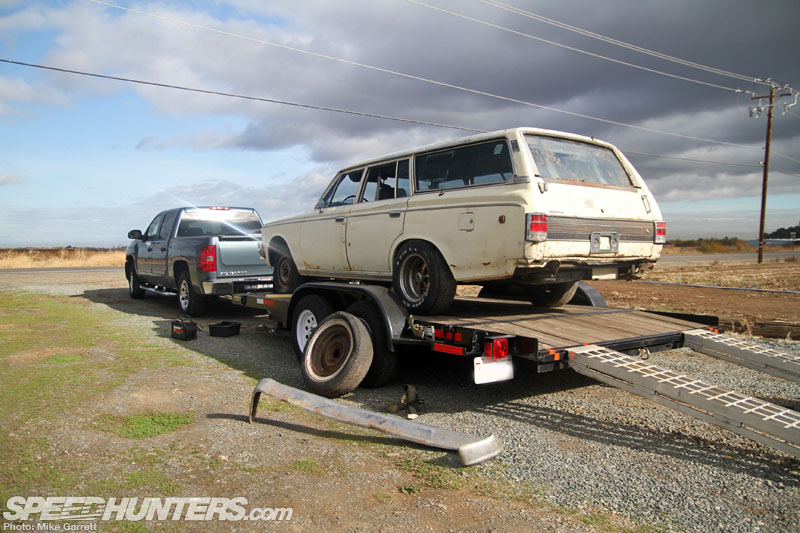 1,200 dollars later, we were on our way. I was the proud owner of one of the very few MS53s sold in the United States. As I excited as I was on that drive home, I was also wondering to myself "what the hell am I going to do with this thing?".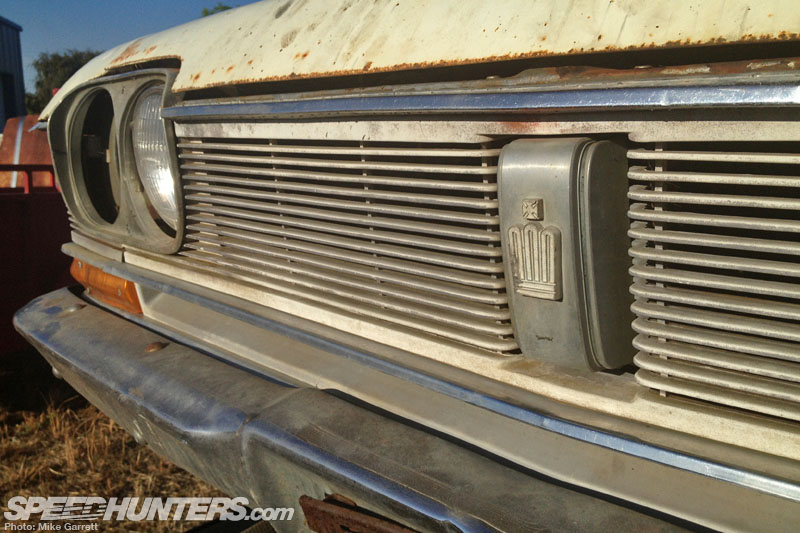 To say this car is a project would be a massive understatement. While the chassis actually has very few miles on it, the poor thing has sat outside in the elements since the early '80s. There's no major rot in the floors or body, but the years have definitely taken their toll. The body has plenty of dings, small dents and surface rust, and there's a sizable gash going along the passenger side where a tractor or something scraped against it.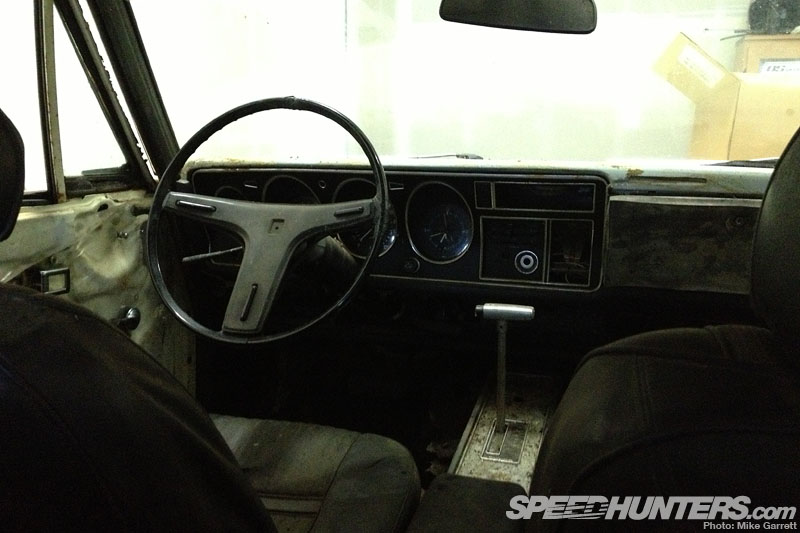 At the moment the car still has the original M-series six under the hood with the Toyoglide automatic trans. The motor is partially dissembled but I'm not worried because I don't plan on reusing it.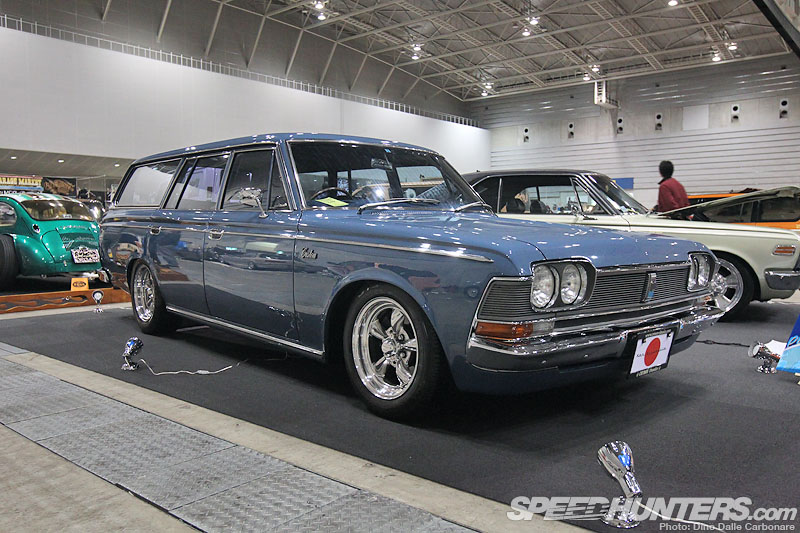 Since I got the car I've been doing a lot of research, looking through magazines and browsing the net looking for ideas. I'm still exactly not sure which way I want to go with it. Everything from kyusha style to a Gasser to a lowdown kustom and even vintage NASCAR has crossed my mind.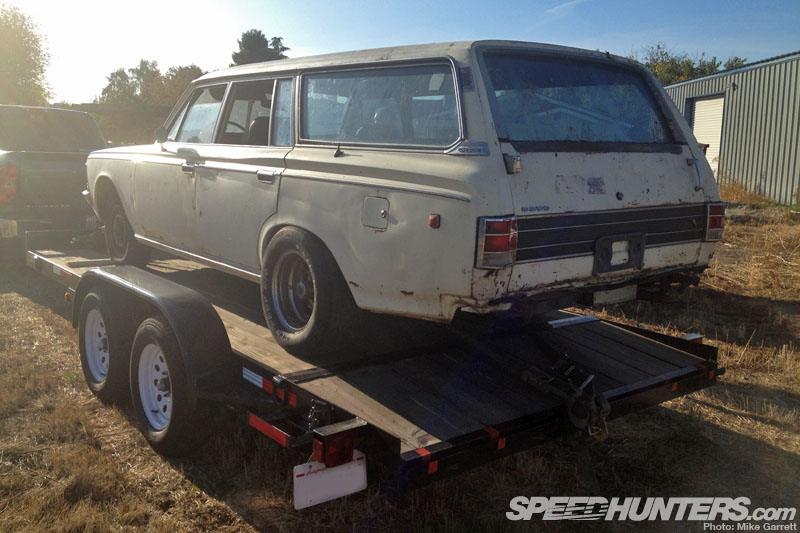 If there's one thing I know, it's that the car won't be getting a full restoration. As nice as that would be, the rarity of parts alone makes this idea pretty unfeasible given my modest budget. I may try to straighten out the body as best I can, or I may just say "screw it" and leave the battered exterior as is.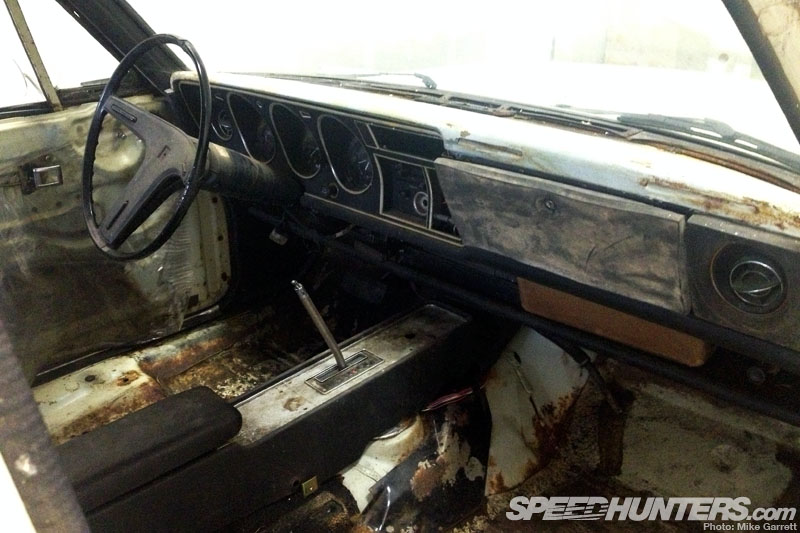 Since I'm in Japan at the moment, I haven't had a whole lot of time to dig into the car yet. Before I left I did manage to strip out most of the interior and dispose of the crusty old carpet and other crap which had accumulated inside over the years. I also ripped off the remains of the battered dash cover. Even without it, the bare metal the uncovered metal dash looks pretty cool I thought.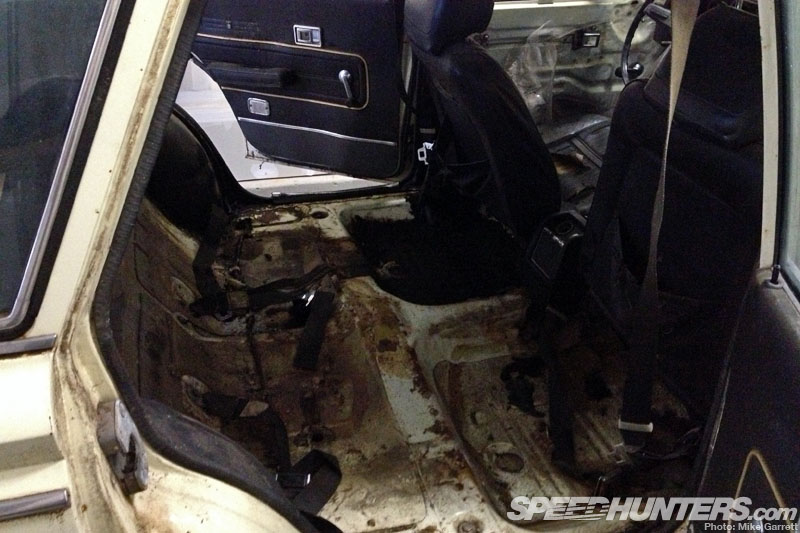 As you can see, at least the floors are solid beneath seats. Thank god for California!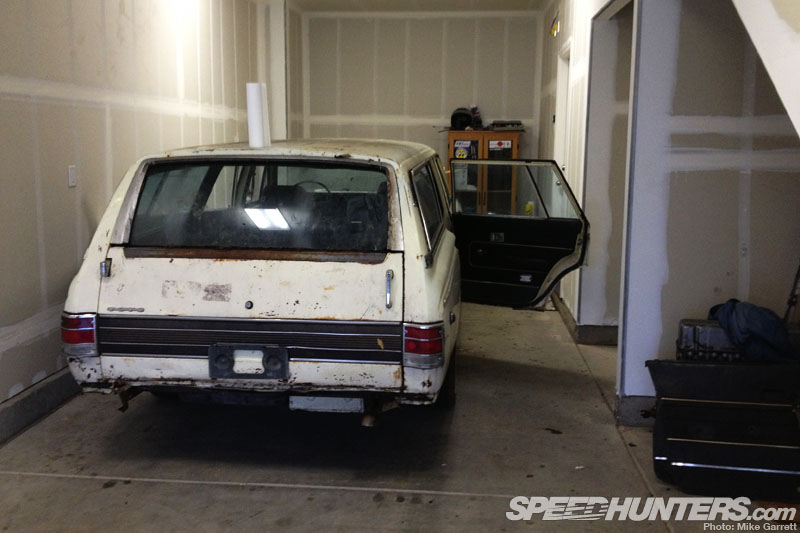 Once I get home my first order of business is to finish cleaning up the car and then pull out the remains of the original motor. Then it's time find a new powerplant. Again, I'm pretty open on this part. 2JZ? 1UZ? Go small block Chevy and piss off the purists? There are just so many possibilities with this thing. Like with any other project, it's all a mater of time and budget.
And in case you were wondering, I still have my '72 Datsun 240Z at the moment but to be honest I'm so excited by the Crown that I may end up parting ways with it and devoting all my classic car energy to the wagon. If I can convince the, wife maybe I'll replace the Z with a Miata, S13, or some other cheap toy to bum around town in? Oh no, there I go again…
Anyway, there you have it. My new project cars for 2013. I'm really curious to hear your suggestions as to what I should do with these things!
-Mike