The last weekend in January is always a big one for New Zealand's modified Japanese car community. It's the date of the annual 'V' 4 & Rotary Nationals – a two-day display of show and speed held in and around the country's largest city, Auckland. On top of a behind-the-scenes guest blog that'll be coming your way soon I've got a couple more posts to file over the next few days, including an exclusive look at the growing old school element of the event. In the meantime, though, I thought I'd kick things off with a few overall highlights, and in that respect there's no better place to start than the Pulse Performance Race Engineering '6B' Mazda RX-4.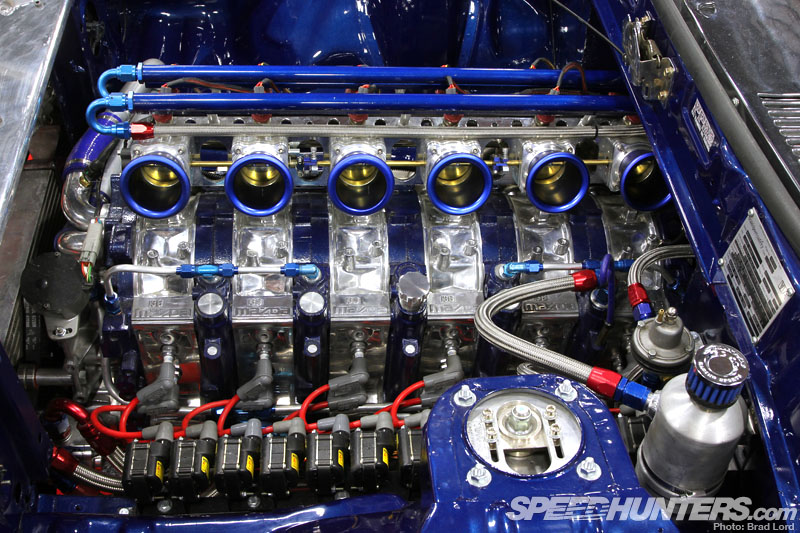 Unless you've been living under a rock, you'll know that the local Kiwi tuner has been working on a one-of-a-kind six-rotor project. The good news is, it all came together just in time to be officially unveiled at the Nationals. PPRE still has a bit of work to do before the Mazda hits the drag strip in anger, but the crew were happy to fire it up for all to hear. You can watch 4&Rotary's official clip of that happening here.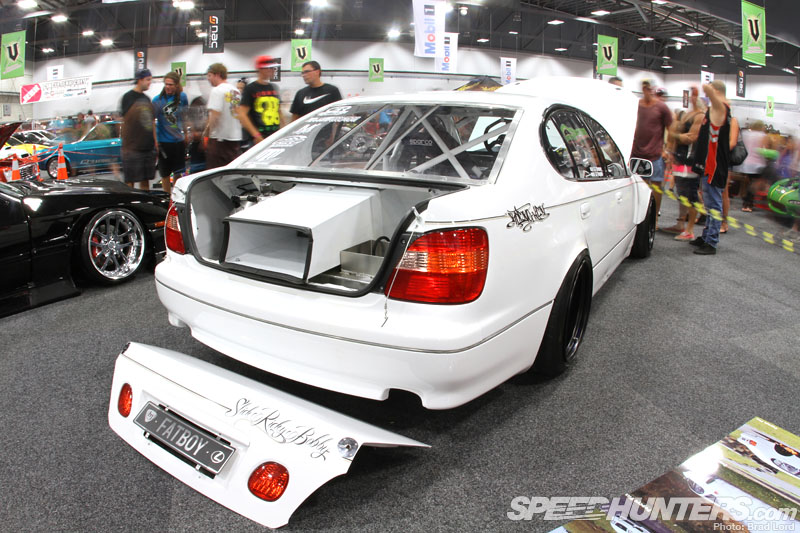 Another car grabbing a lot of attention was Carl Thompson's awesome 26B four-rotor, turbo and nitrous-assisted Lexus GS300 drift car, which was being shown in public for the first time too. Of course, we were lucky enough to take a sneak peek a couple of weeks ago, and you can read all about that in this post.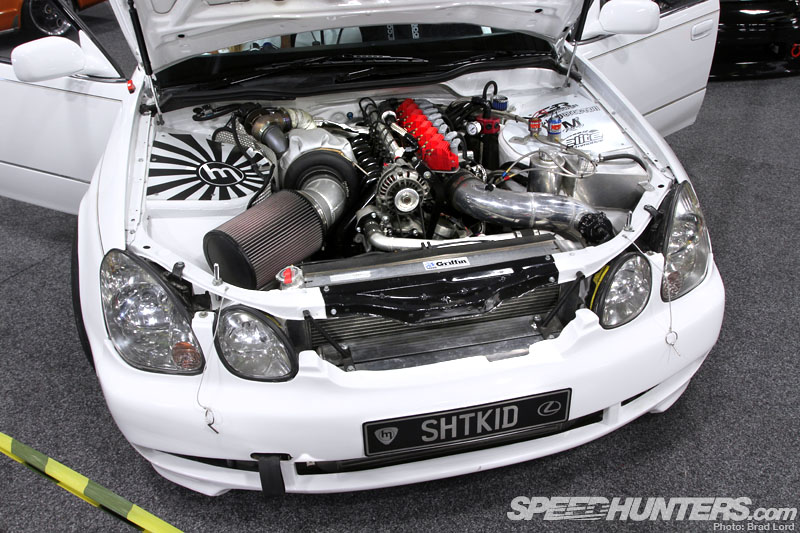 Four-rotor plus turbo and N2O, or six-rotor N/A… what's your preference?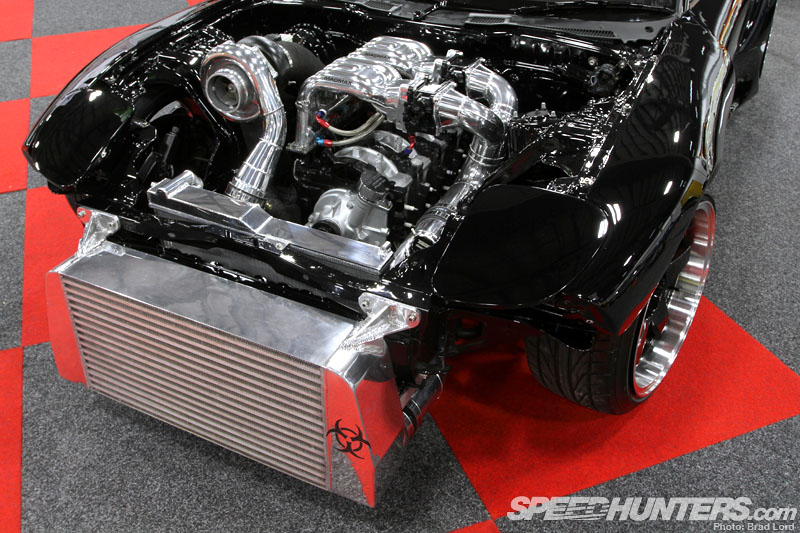 Another project I liked the look of was this super wide-bodied FD3S RX-7. I had heard there was another local four-rotor turbo Mazda in the build, and this confirmed it!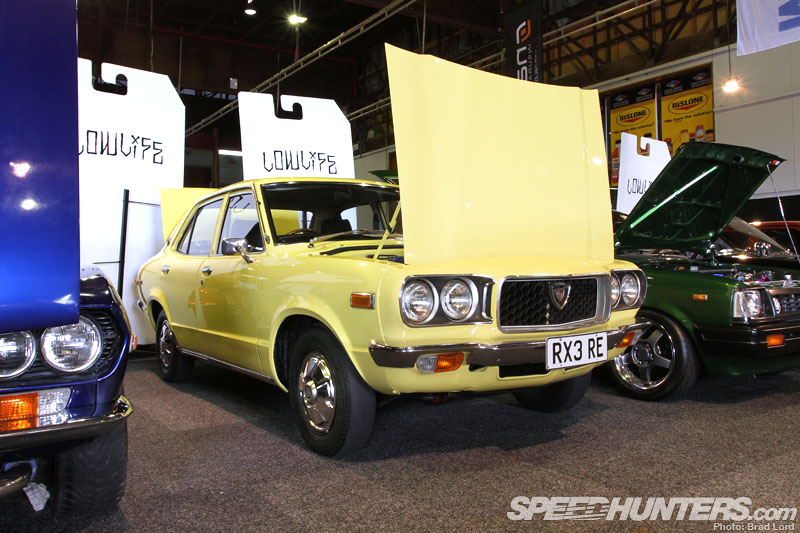 Not all cars featured at the event are wildly modified though. Take this original and totally immaculate RX-3 four-door for instance. In light of these vintage Mazdas' scope for modification, it's great to see beautifully preserved survivors like this still around.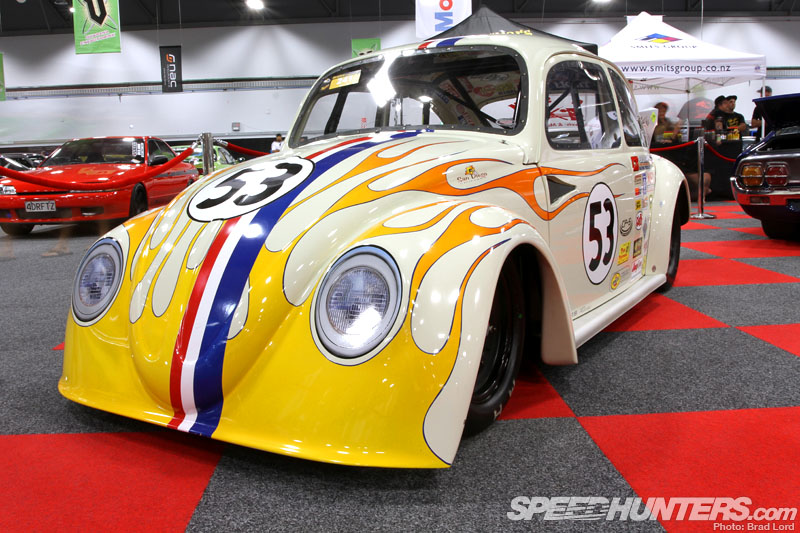 One car that I had really been looking forward to checking out was a drag-spec 'Herbie' recently purchased out of Sweden by Platinum VW. I'll show you more of this awesome Pro Stock machine in my next post.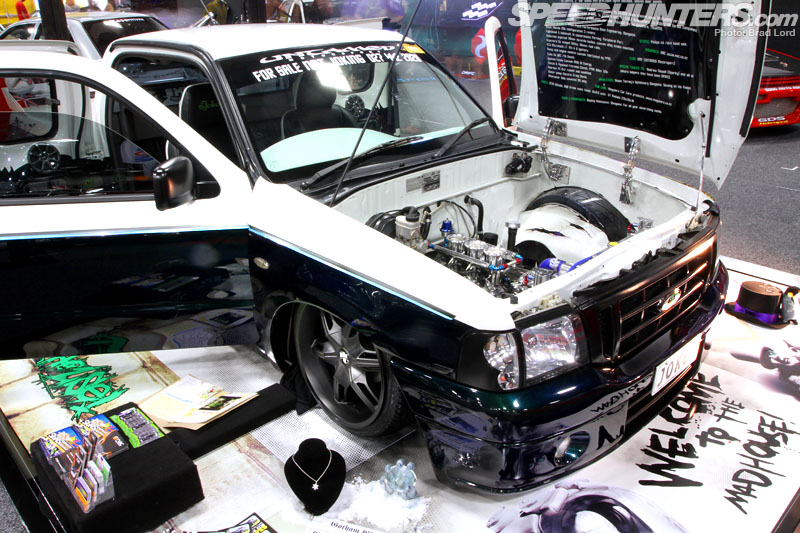 The 'Joker' Ford Courier on the other hand has been doing the New Zealand show rounds for a few years now. It's an inch-perfect build with a PPRE-prepared N/A 20b triple-rotor engine to boot.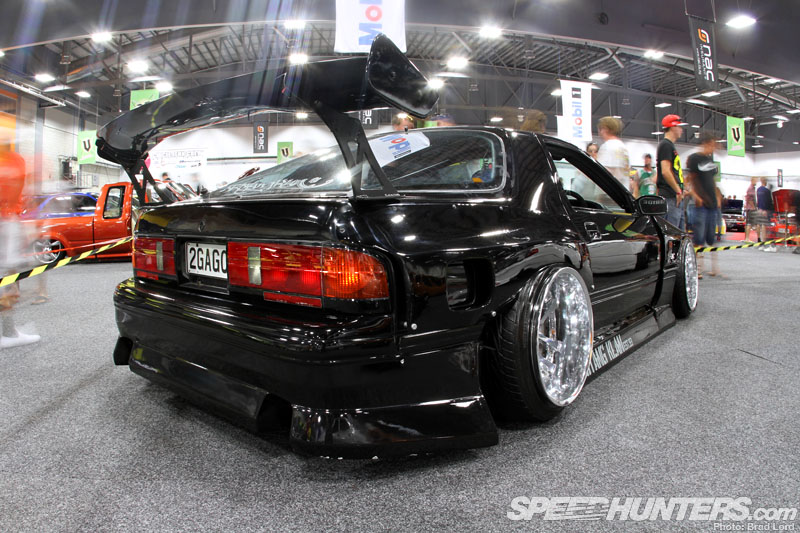 Form fans got their extreme wheel fitment and tire stretch fix courtesy of this wide and low FC3S RX-7…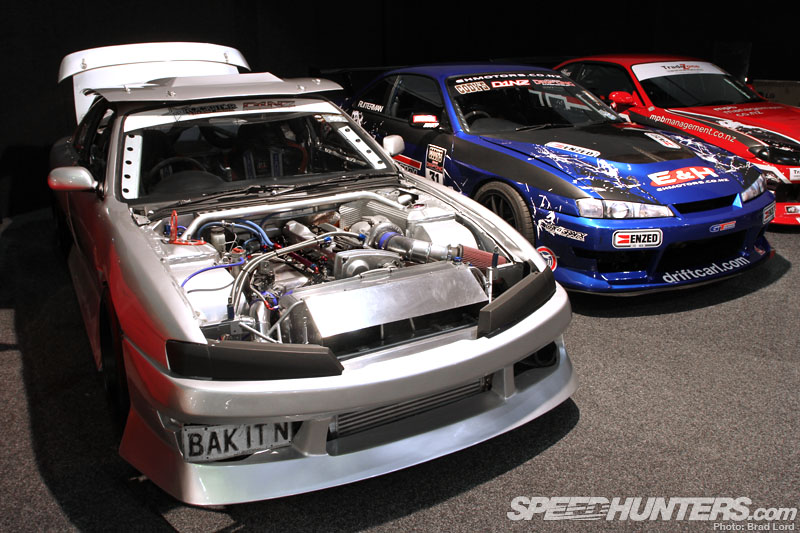 …While E&H Motors' line-up of drift and time attack weaponry was all about function. Both ideals were equally well represented at the Nationals.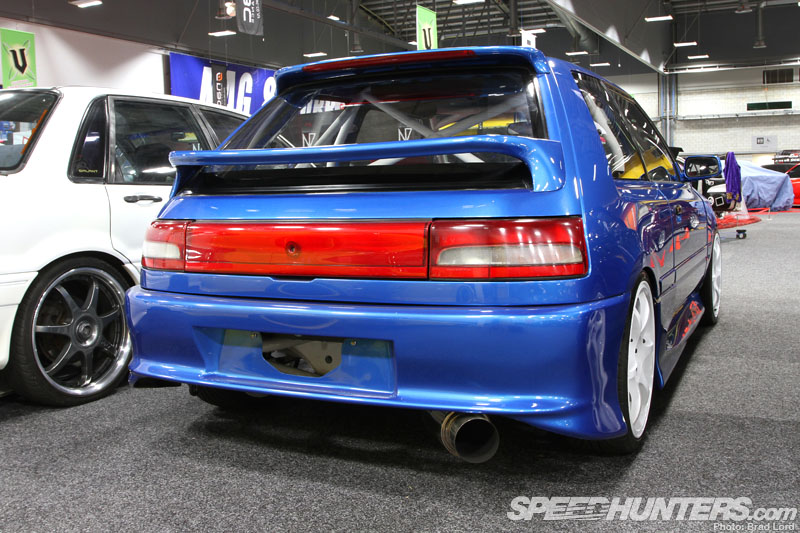 So too were cars with radical engine conversions. Take this BG8Z for example. From this view the car resembles your average custom-tuned Mazda 323/Familia…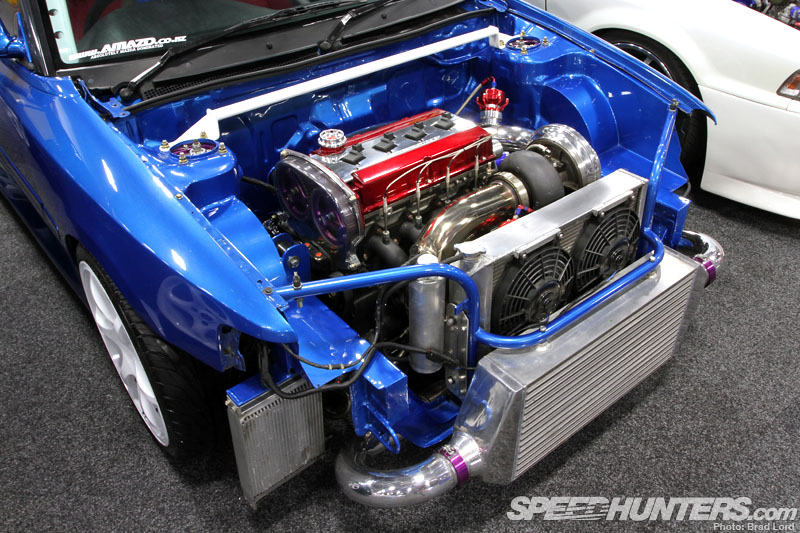 …But from the front the extent of modification is quite apparent. And yes, that's a Mitsubishi 4G63 engine, complete with matching Lancer Evolution running gear to back it up. It's a pretty cool package that's run 10s on the strip.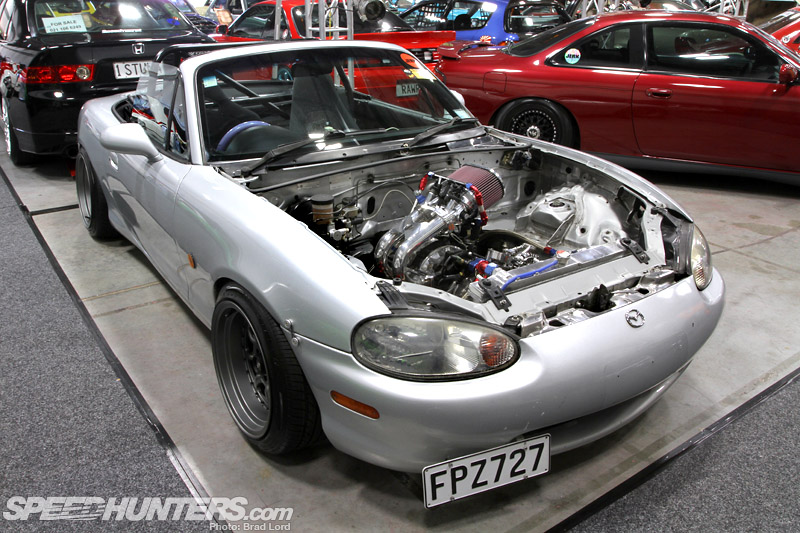 The idea of slotting a rotary engine into a Mazda MX-5/Miata/Eunos Roadster chassis is not a new one, but this clean set-up definitely caught my eye.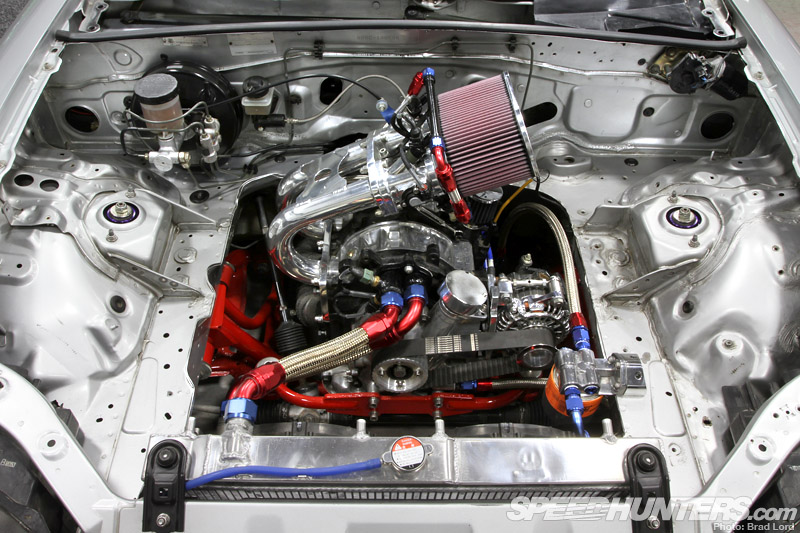 And with an injected, naturally aspirated 13B engine sitting low in the bay, I bet it does much more than just sounding good.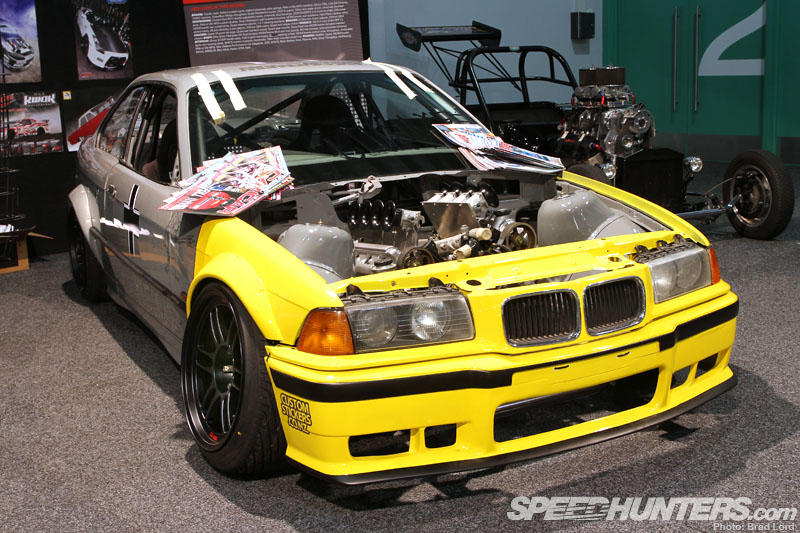 NZPC magazine's assistant editor, Marcus, showed off his partially-completed Toyota 1UZ-FE V8-powered BMW E36 skidder, aka Project Drift Hack. It's going to be a tough little toy once it's all finished.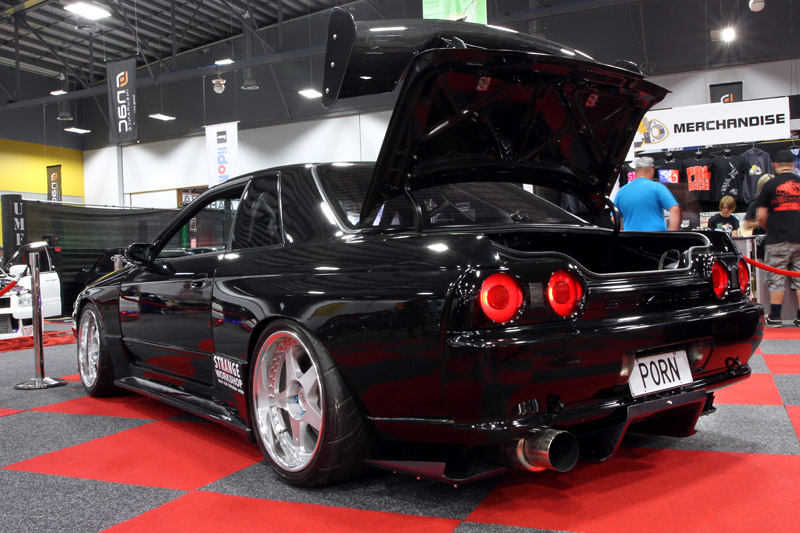 And what about this R32. You hardly ever hear of RB' engines being swapped out of these chassis…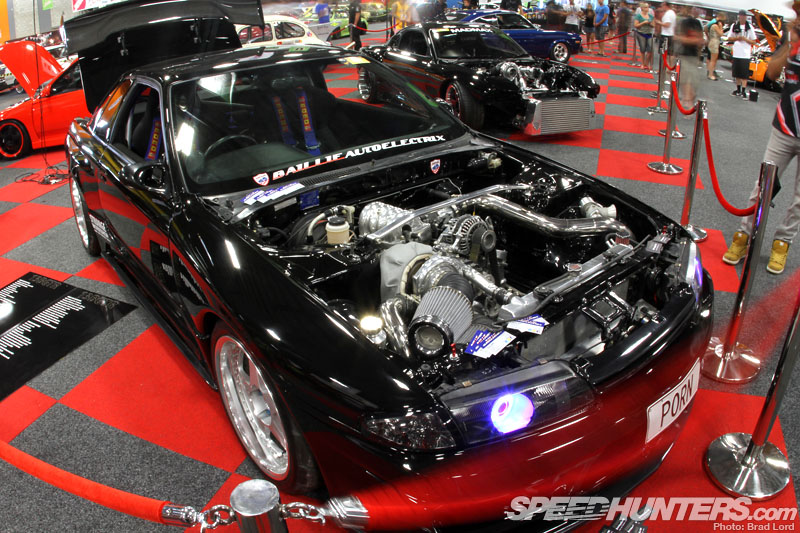 …But this well-rounded example breaks the mold; its factory-fitted inline-six swapped for a tuned-up Mazda 13B turbo engine. I can't recall ever seeing that done before!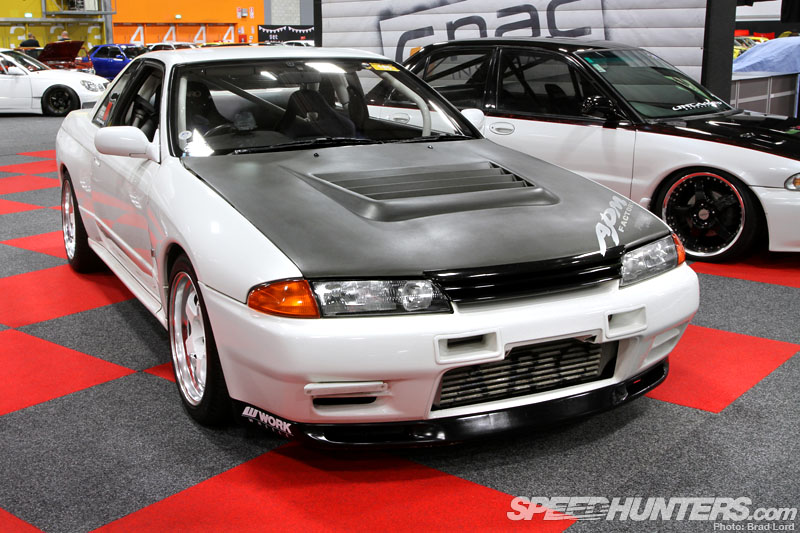 While we're on the subject of Skylines this BNR32 had an authentic Japanese street drag look, primarily because it's a fresh arrival from Japan. New Zealand has relaxed compliance regulations for 'classic' vehicles, and anything aged 20 years or older can be imported and put on the road with minimal fuss provided it's in good condition. This particular car has received a genuine BNR34 N1 NUR engine upgrade courtesy of Hyogo-based GT-R specialist APM Factory. I'd own it!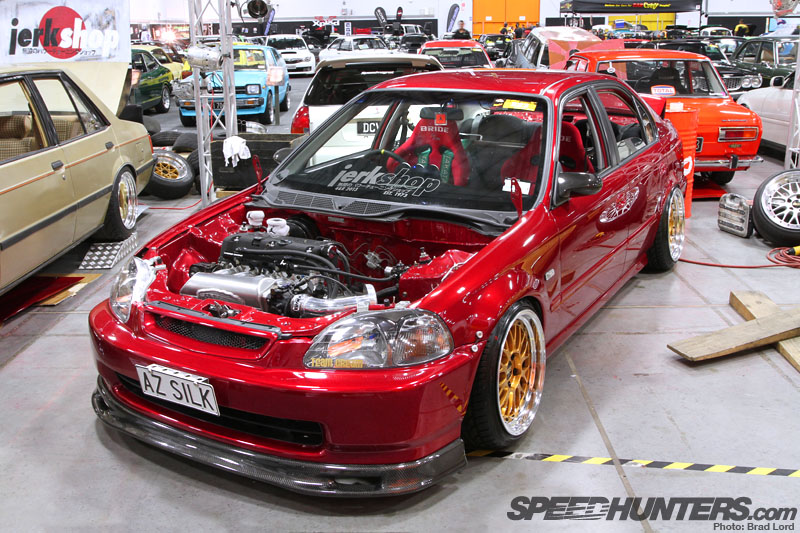 New Zealand has a strong Honda community and this EK-series Honda Civic/Ferio sedan easily rates is one of the country's best street-tuned examples. It features a bunch of cool modifications including a K20A engine conversion, perfectly fitting BBS rims, and a classic Bride seat/Takata harness combo inside. Readers of Super Street magazine might recognize the EK from a 2012 cover.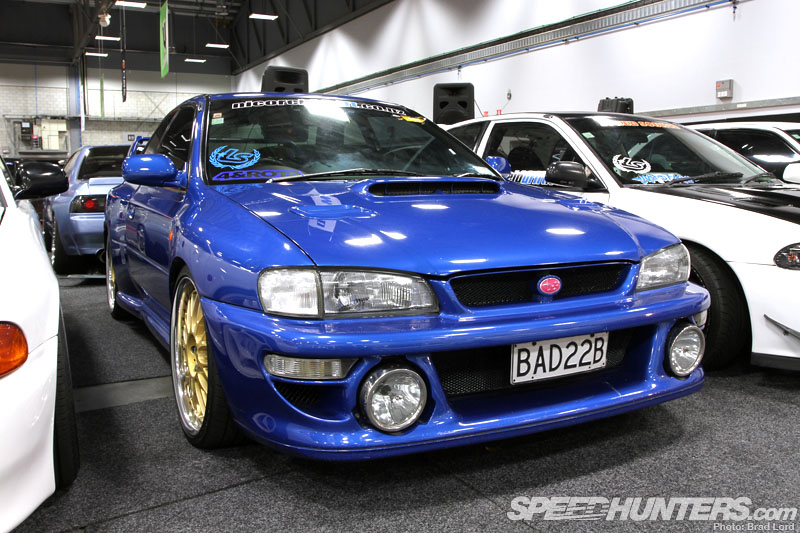 Anyone with a penchant for STI-spec Imprezas will recognize this iconic slice of Subaru Tecnica International from the late '90s: the famed '22B' On top of the 400 cars built for the Japanese domestic market, less than 50 extra cars were exported to foreign shores, making it a highly collectable car. At last count there were only a few examples of the 2.2L, wide-fendered WRC-inspired limited production machine in New Zealand.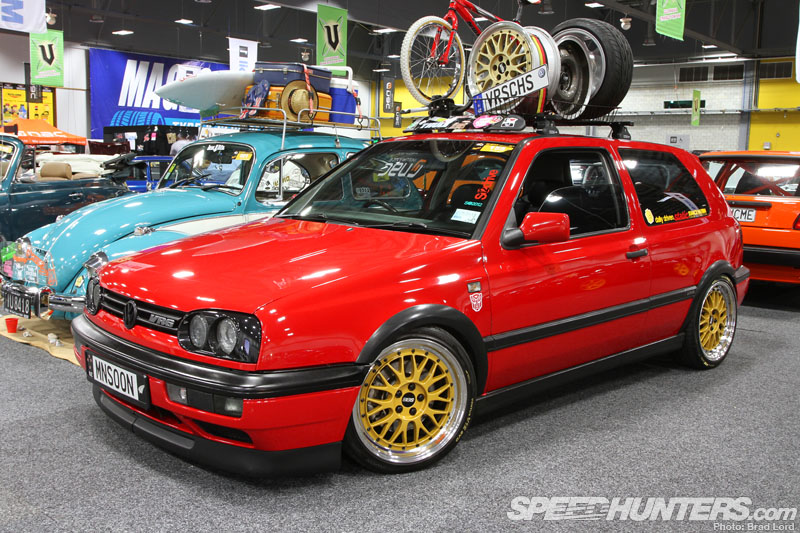 In local modifying circles Euro tuning has a small, but loyal following…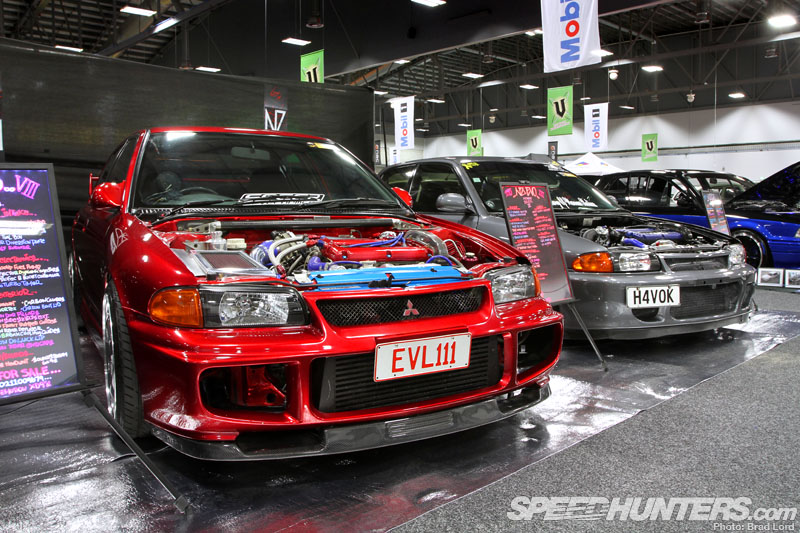 …But cars like Mitsubishis, and in particular Lancer Evolution variants. continue to have a strong fan base. The candy red Evo III is the perfect example of the first generation chassis featuring a Edgell Automotive 2.3L stroker motor and sitting pretty on 18×9″ Work Meister S1 3-piece wheels.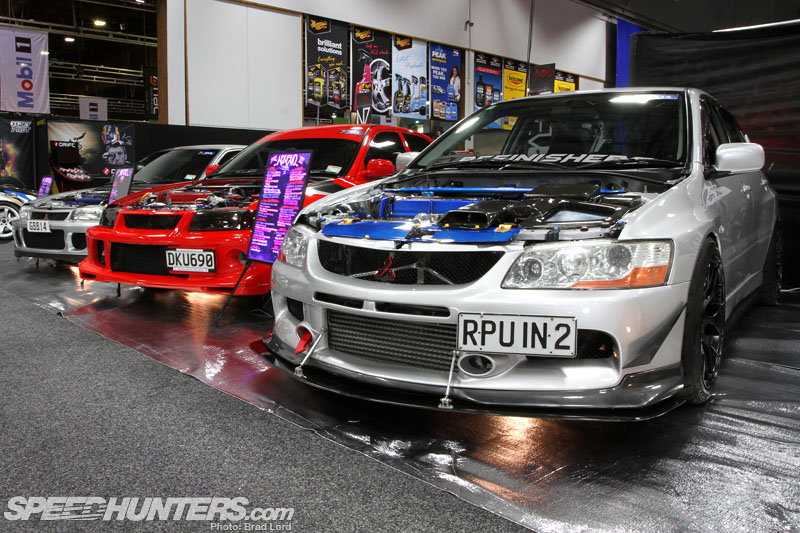 This Evo IX-kitted VII featured some nice mods too, including a forged, Garrett GT3582R-equipped engine and 18×9.5″ Enkei Raijin wheels. Parked next to it is one of the most collectable of all Lancer models of all: an Evo VI Tommi Makinen Edition.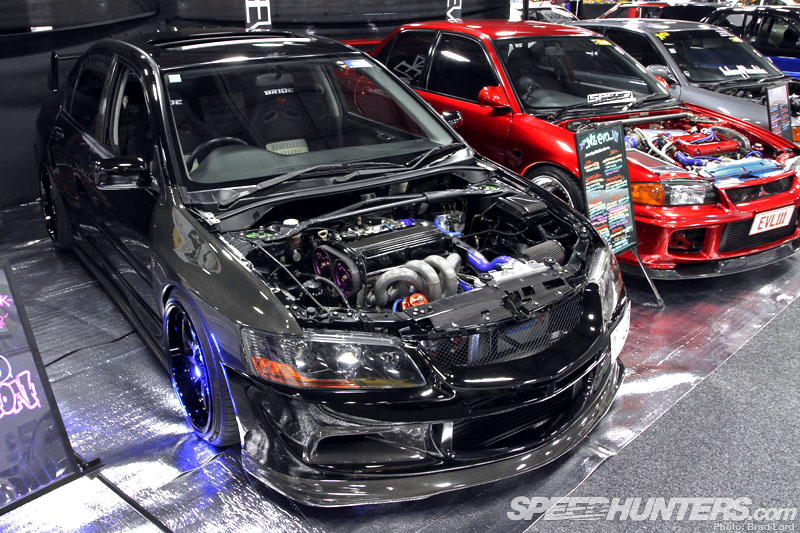 'Tough' only begins to describe this blacked-out Evo VIII featuring an AMS GT35R turbo package, lots of carbon fiber, and 18×10″ Work Emotion XD9 wheels.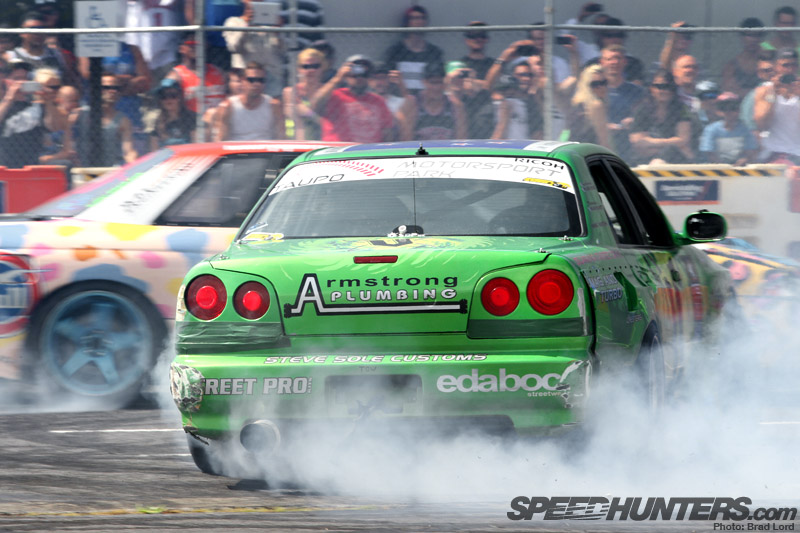 While there was no shortage of stuff to look at inside the halls, outside the NAC Insurance Live Action Arena literally brought the show to life…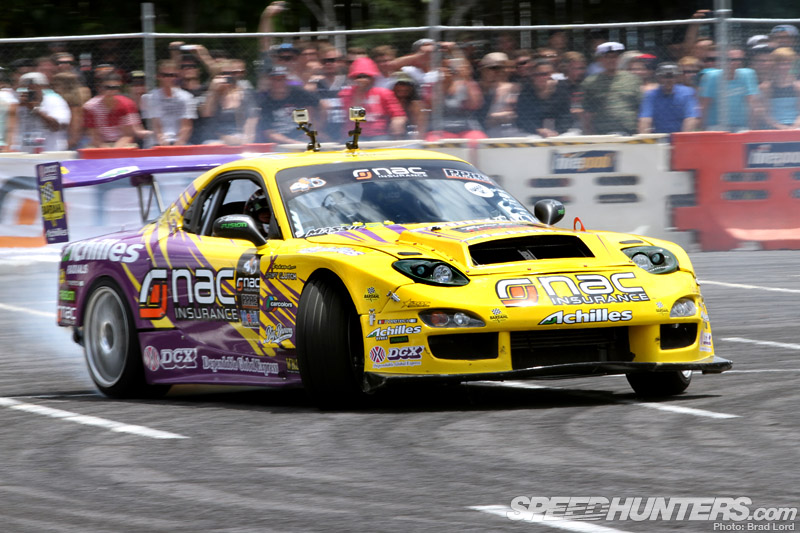 …Giving some of New Zealand's top drifters an opportunity to come out to play.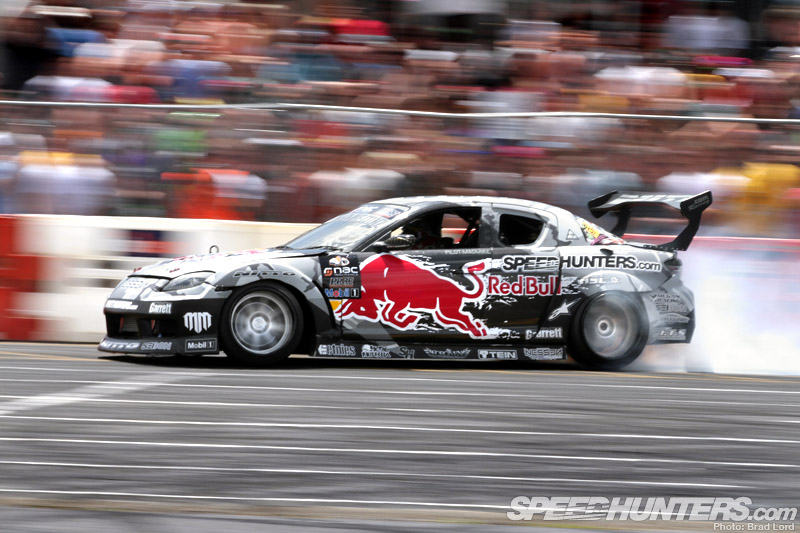 Of course Mad Mike was in the house and using the opportunity to shakedown BADBUL with its new Garrett GTX4508R turbo set up. The Mazda's 20B engine is now pushing over 800hp to the wheels with this package, and it showed with plenty of straight line speed.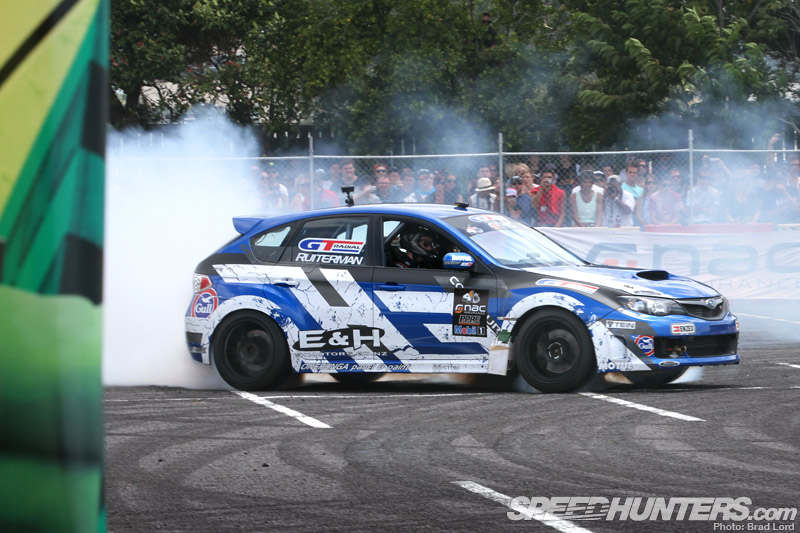 Mixing it up with the rear-drive drifting fraternity was Carl Ruiterman in his four-wheel-tire-frying Subaru Impreza WRX STI.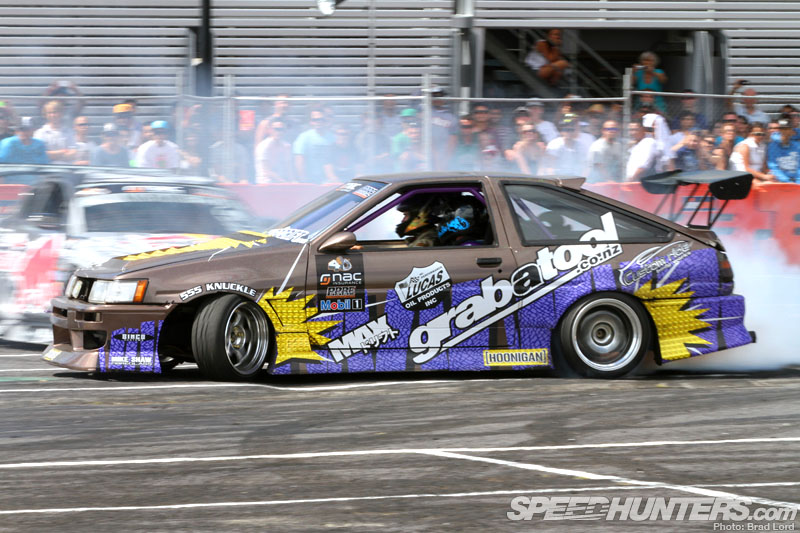 Three sessions ran during the day, giving drivers the opportunity for some freestyle battling…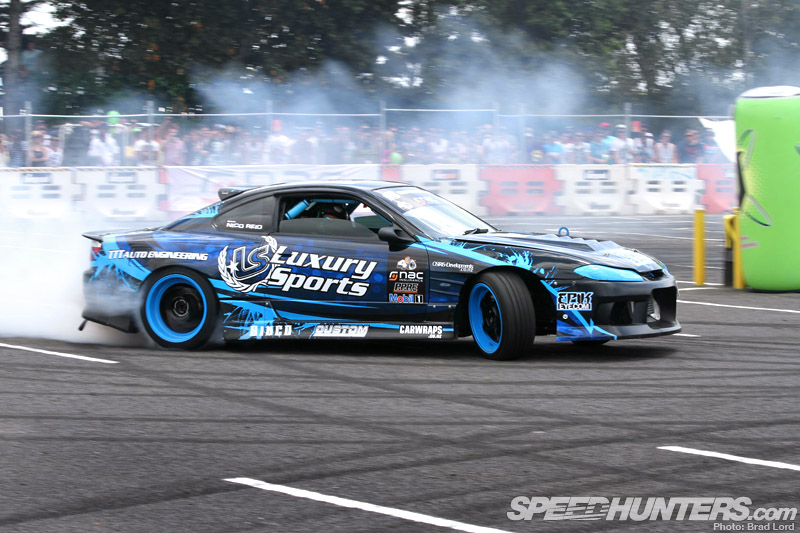 As well keeping the momentum going in the Longest Drift Competition.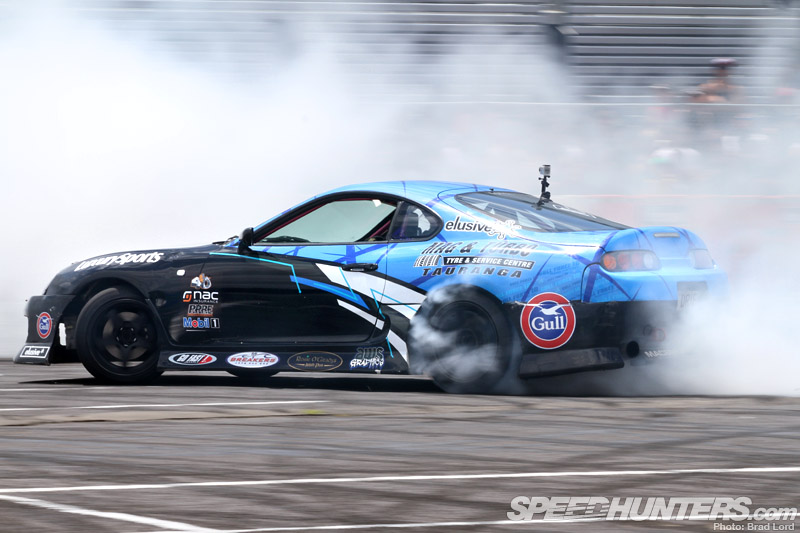 It was good to see rising D1NZ Pro-Am driver Jody Verhulst out mixing it with the boys in her Supra as well.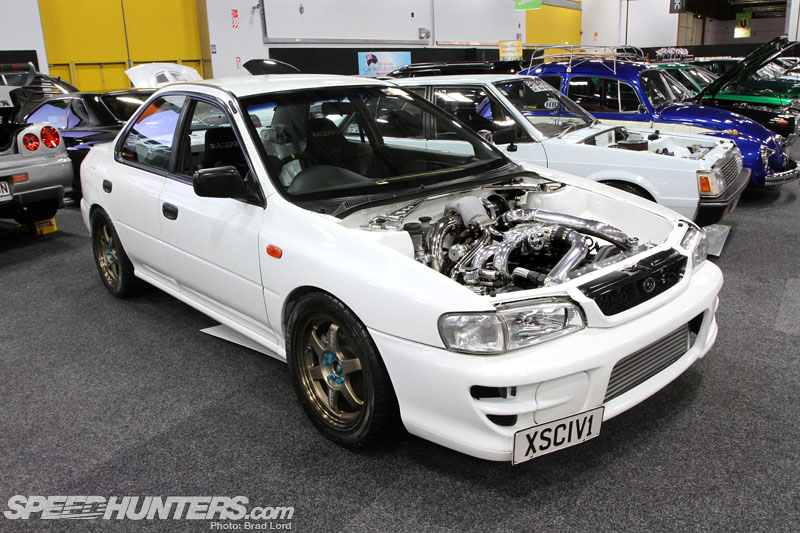 I've always had a soft spot for original GC8 Subaru Impreza WRXs, and this clean, white example sitting on bronze TE37s is exactly the look I'd be opting for given half the chance. Things definitely don't look so basic in the engine room, though…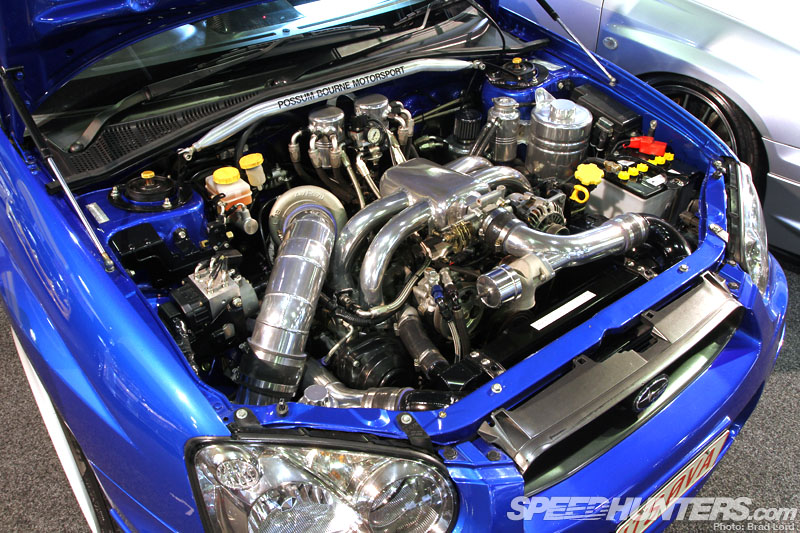 …much like this street-tuned GDB STI engineered by Garry Capper Performance.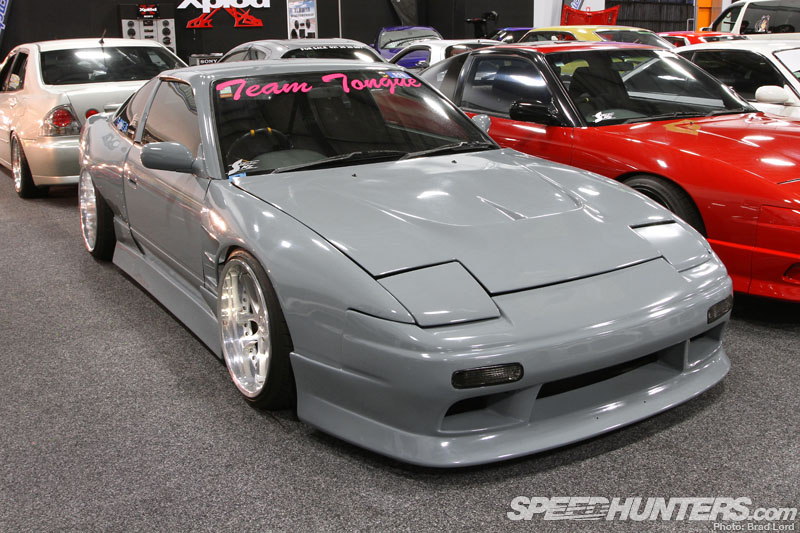 As always there was a nice collection of cars on the Silvia NZ Club stand, but the 'Team Tongue' 180SX was getting a lot of the attention.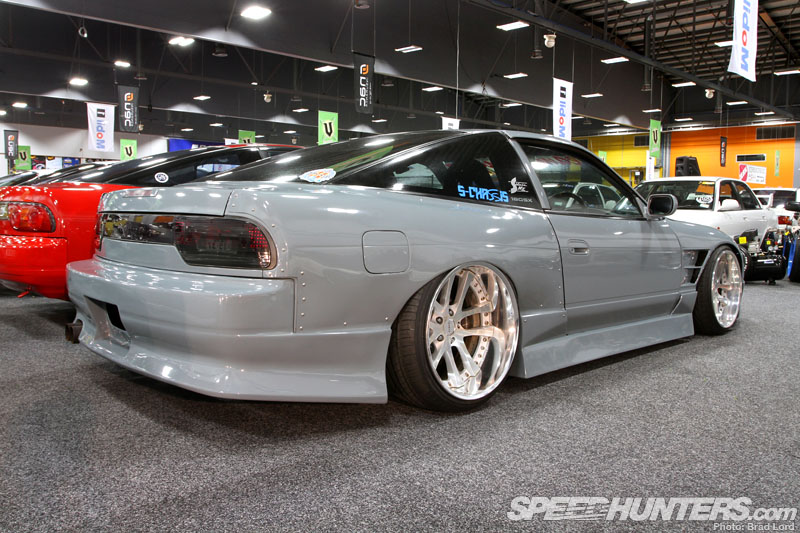 Fat fenders coupled with huge deep-dished rims – in this case 19-inch Kranze by Weds – will have that affect though.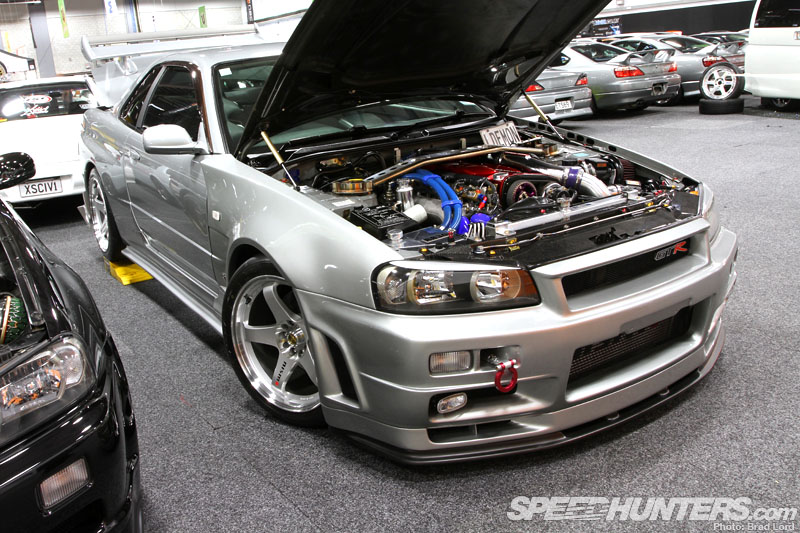 I'm keen to learn more about this BNR34 GT-R which appeared to be a new recipient of RIPS RB30DETT engine package.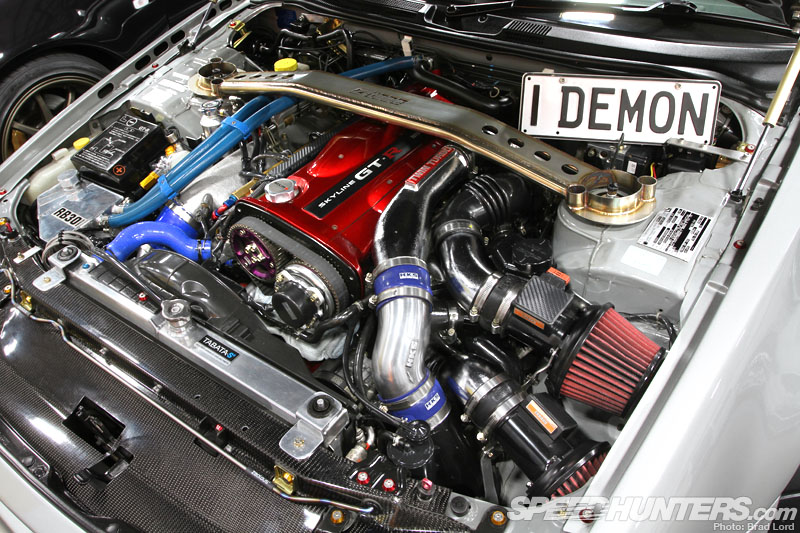 On its 'run-in' tune the Skyline pulled 595hp at all four wheels, but with more boost and a nitrous oxide shot still to come, it's only just the start.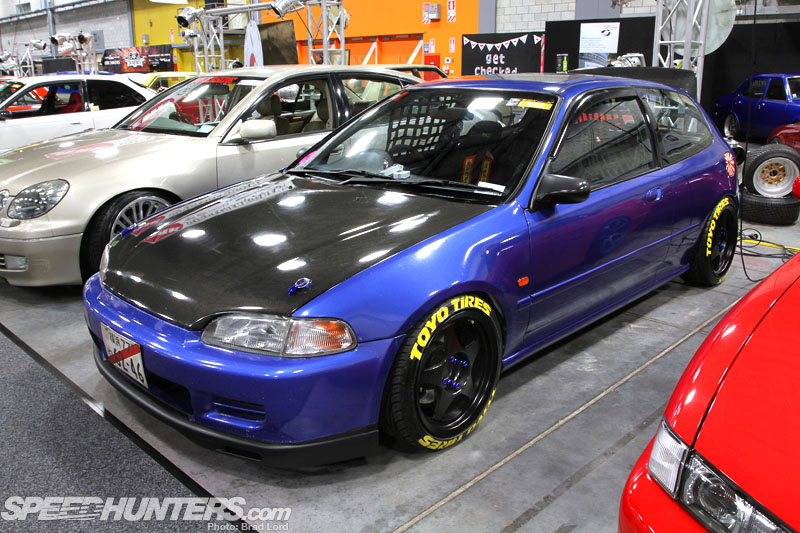 This clean EG Civic was only a Honda-Primo windscreen banner  and a few stickers away from Kanjo racer-spec. Next year maybe…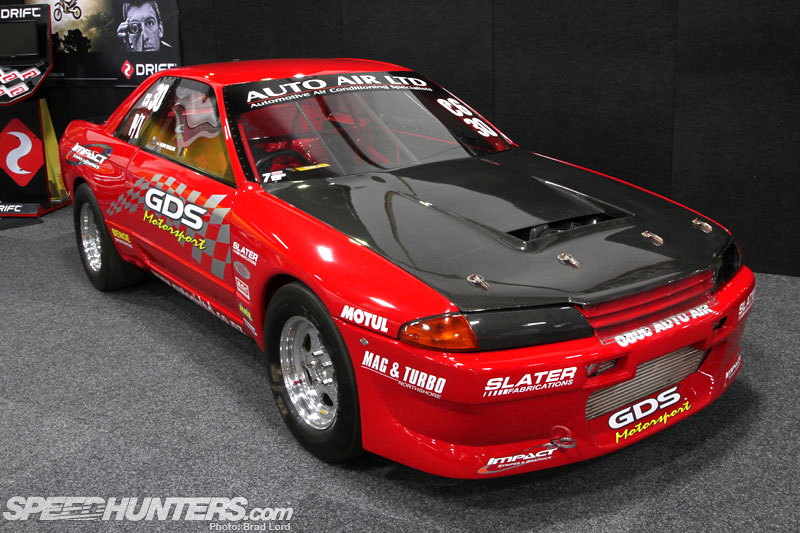 Arguably one of the best-prepared Skyline drag cars on the planet it was a nice surprise to see the GDS Motorsport machine, now in semi-retirement, out on display. In the hands of its builder/owner/driver, Glenn Suckling, the 'Red Baron' has run a best ET of 7.91 at 182mph (292km/h). As far as I am aware, no manually-shifted GT-R in the world has gone quicker.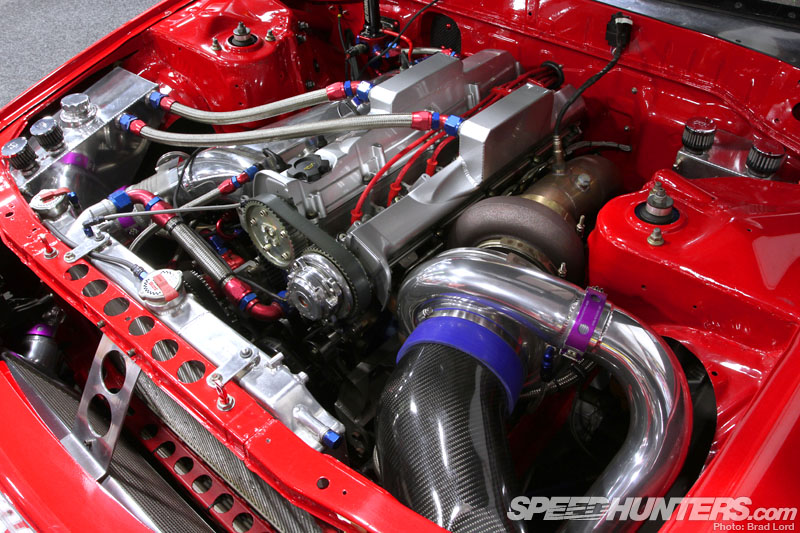 Under the carbon hood is a full-house RB26 that's been pushed to 2.7L and set-up to run on methanol. In it's 7-second-running guise Glenn told me the engine was outputting 1628hp at the crank!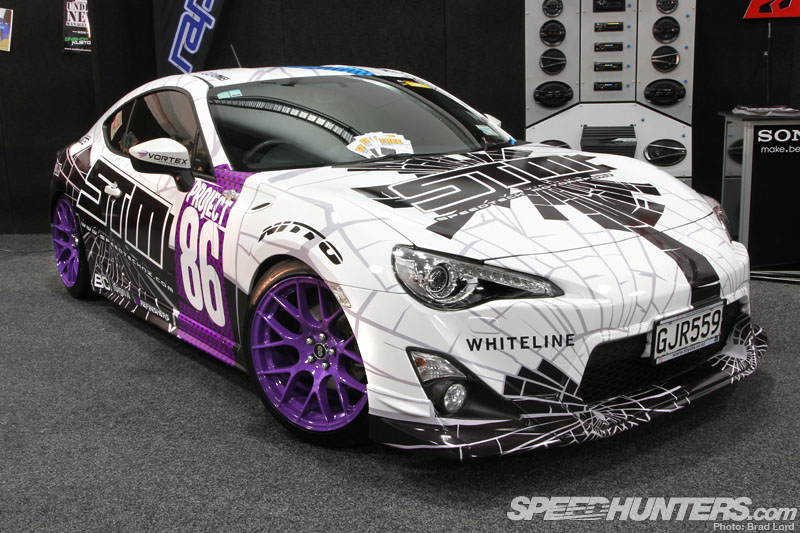 Back in the day Speedtech Motorsport (STM) made a name for itself making Mitsubishi Lancer Evolutions go fast – especially on the drag strip. The company still builds and tunes fast Evos among other makes and models, but it used the Nationals to officially pull the wraps off its own new toy. 'Project 86′ is mainly cosmetically tuned at the moment, but STM has some big plans for this car. To put the on-going R&D to test it's also enlisted the driving skills of PETRONAS Syntium Team (Super GT) driver Jono Lester who Larry interviewed a few months back.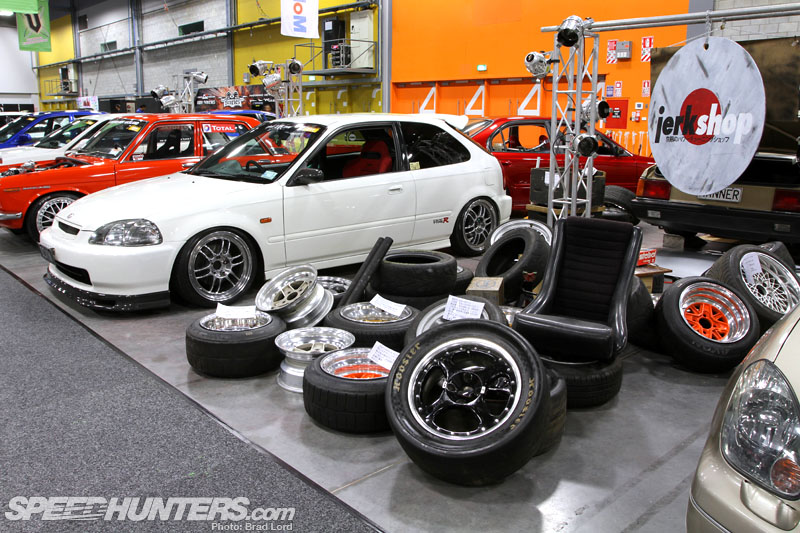 The Circle Jerk Crew (CJC) always put on a good display, and this year's 'Jerk Shop' theme which featured a collection of vintage Japanese wheels and parts, was no exception.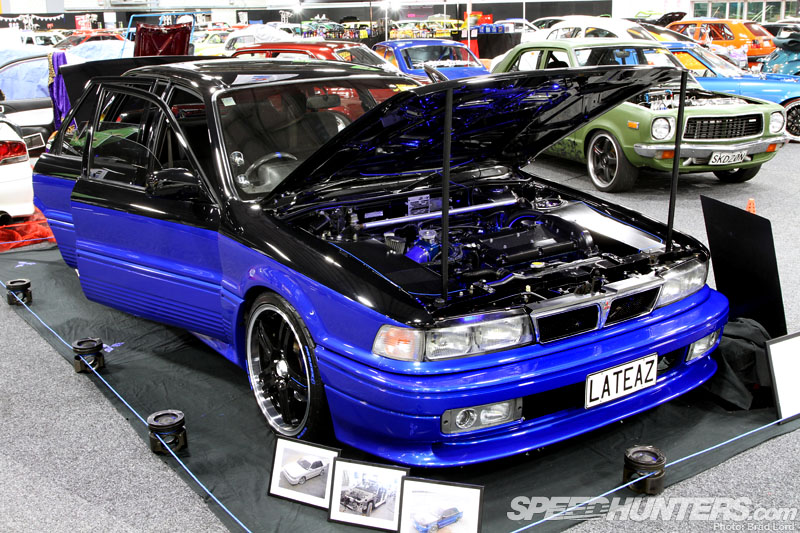 Once upon a time you couldn't walk down any street in a New Zealand city without seeing a Mitsubishi Galant VR-4. They're definitely thin on the ground these days, so it's nice to see examples like this one keeping the spirit alive.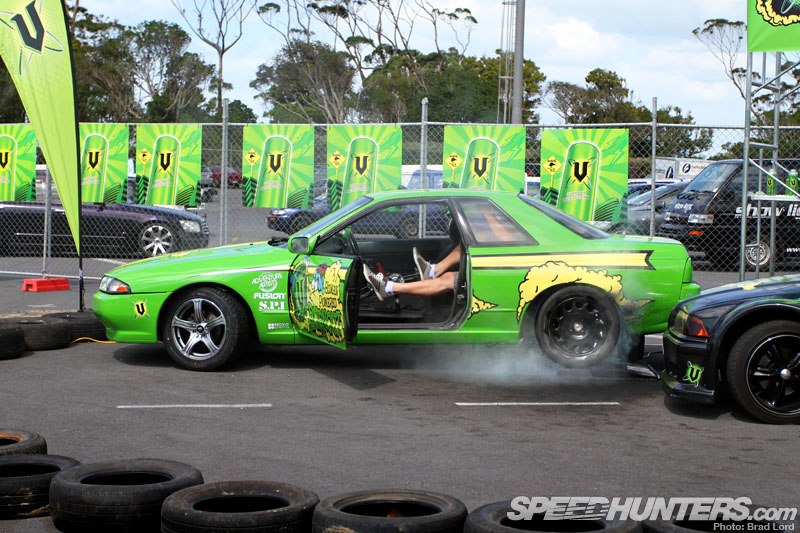 The same can be said for the R32 Nissan Skyline too, but given how many of these cars were imported into New Zealand from Japan in the early '00s, I doubt stocks will dry up any time soon. This one had been specially modified for the 'V' Human Burnout Challenge, which relied on pedal power to get its rear wheels spinning and smoke (from a machine) flowing.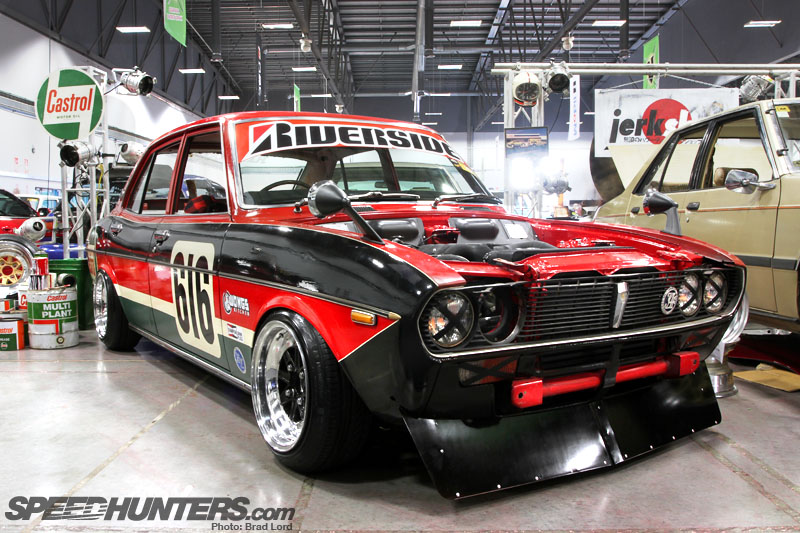 For now I'm going finish things off with this retro race-themed Mazda 616 on the CJC booth, which was definitely one of my show favorites. Of course, I'll have more photos of this cool little car and much more vintage metal in my old school exclusive coming up next…
Brad.