What you see here has literally nothing to do with Japan's freshest tuning brand, except for being Ueta-san's new daily driver. It seems the man behind BenSopra craved a little character from the car he spends most of his time in and believe it or not this P130 Nissan Cedric has replaced a very luxurious 7-series BMW. When asked why he made the rather surprising choice, he simply replied "because its cooler." Now I don't know about you, but I personally can't argue with that!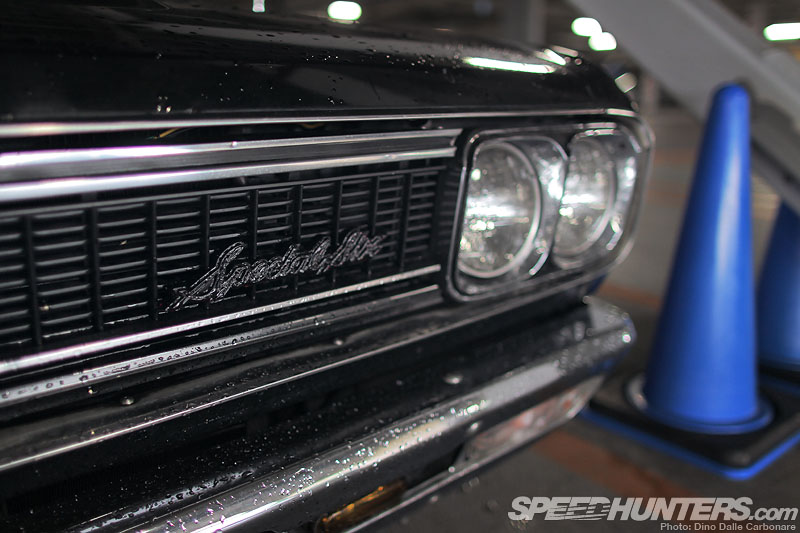 This late sixties Nissan might not be the most revered of vintage Japanese cars, but like a lot of older rides it is quickly gaining popularity in the world of customs.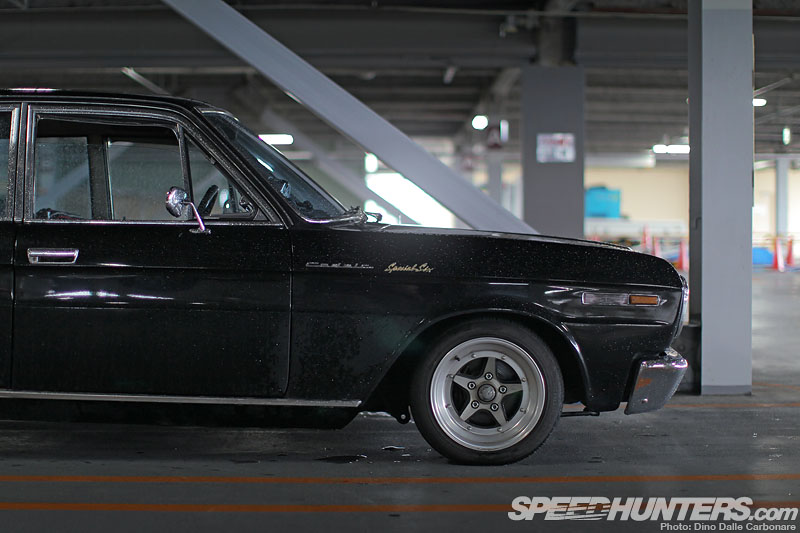 Which is why Ueta decided to go for it. The idea was never to go crazy or really wild on it, but rather create a decent car for the road with reliability and style being the most important aspects.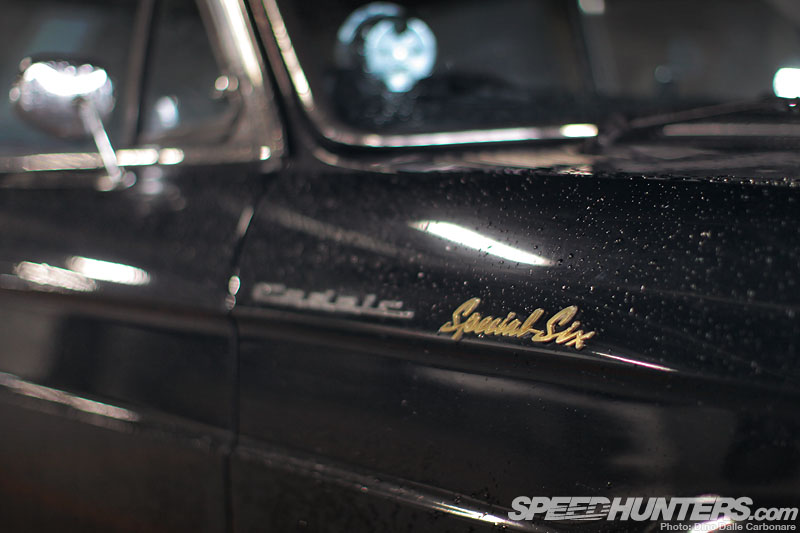 Ueta was lucky to find a "Special Six" in great condition to base the project on, not requiring any sort of restoration.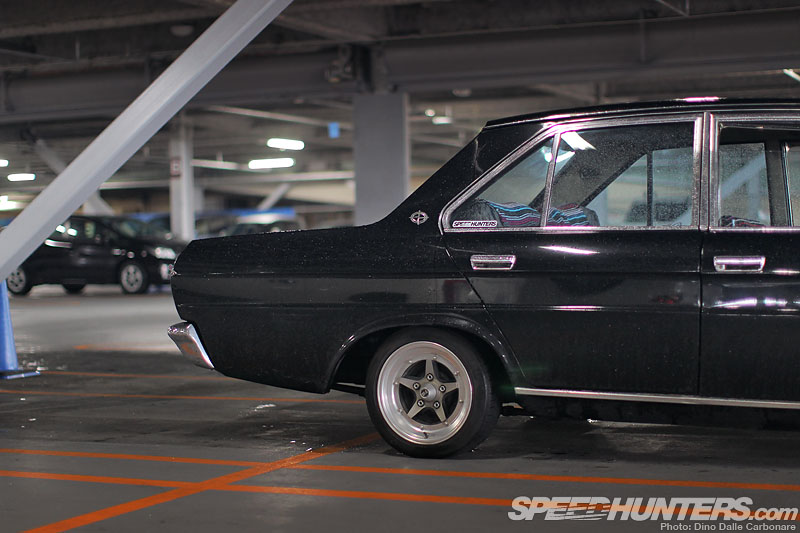 The Cedric still proudly wears the original black paint and even the chrome bumpers and most of the trim came out looking pretty good after a little polishing. The latest additions are the Speedhunters stickers on the rear windows, something Ueta stuck on as soon as I handed them to him. Thanks!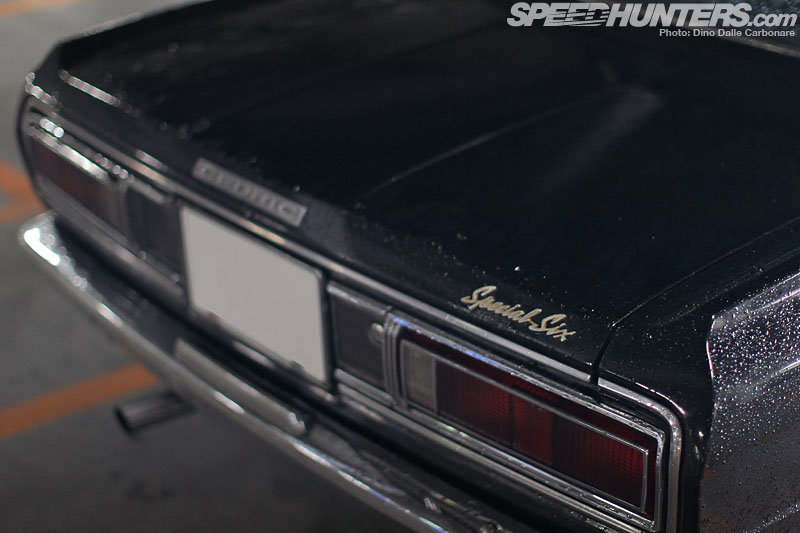 No modifications have been made to the body, as Ueta says it doesn't need it…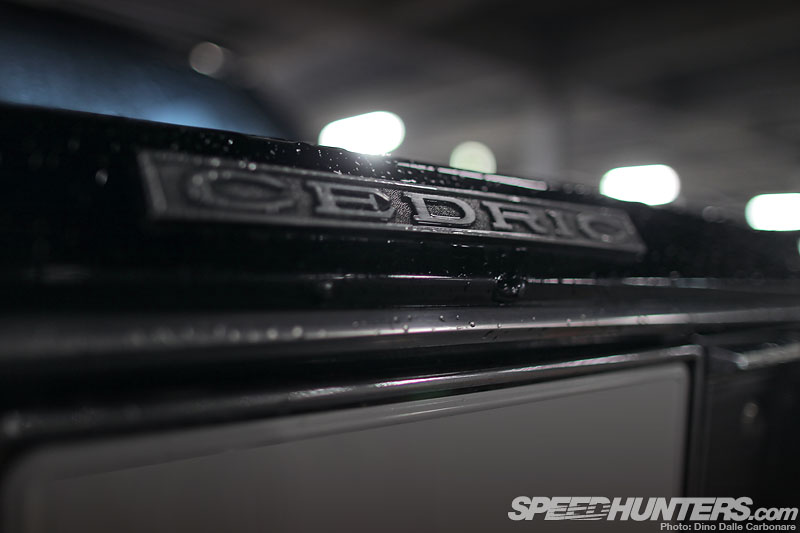 …sticking to those original angular lines that made the Cedric stand out all those decades back.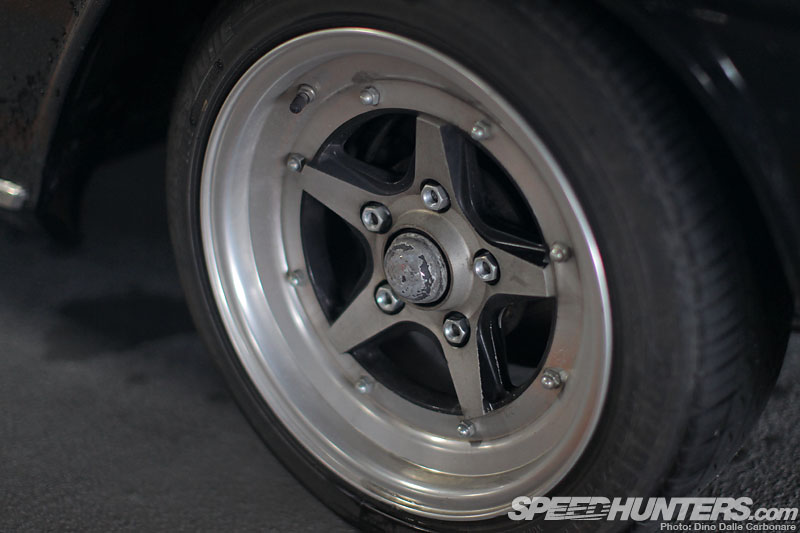 5-spoke SSR Longchamp XR4 where the wheels of choice, measuring 7J by 14″ and shod in Bridgestone radials, 165/55 all around.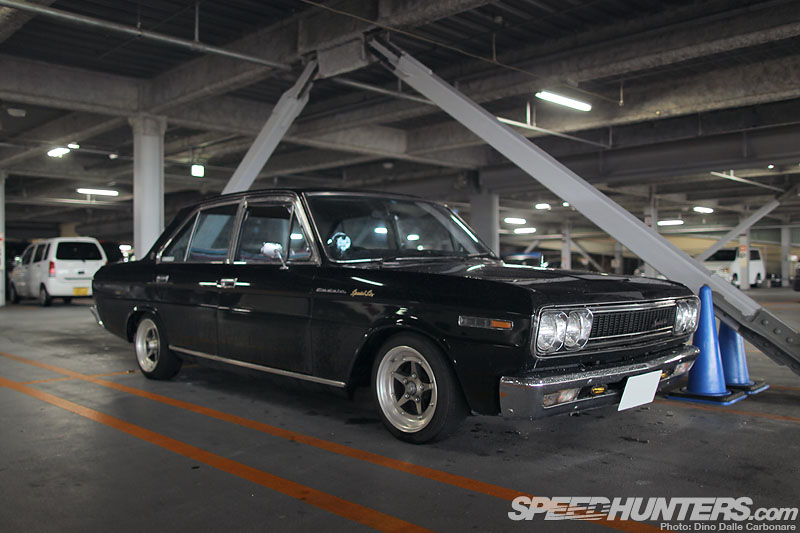 Ueta hasn't gone for aggressive fitment, but rather and easy to live with classic look. The lowered ride height has been achieved by shortening the front coils and turning the rear leaf springs upside down, the dampers remaining the stock – albeit refreshed – units.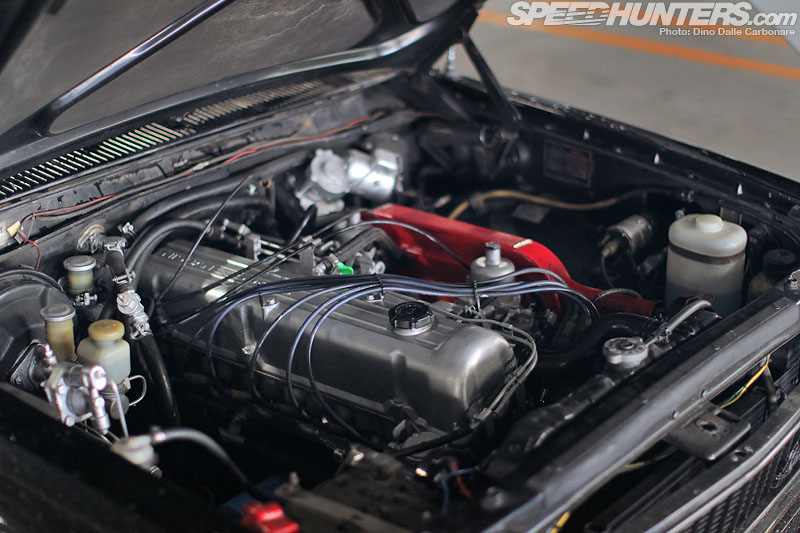 Under the hood is where you find Nisan's L20 straight six engine…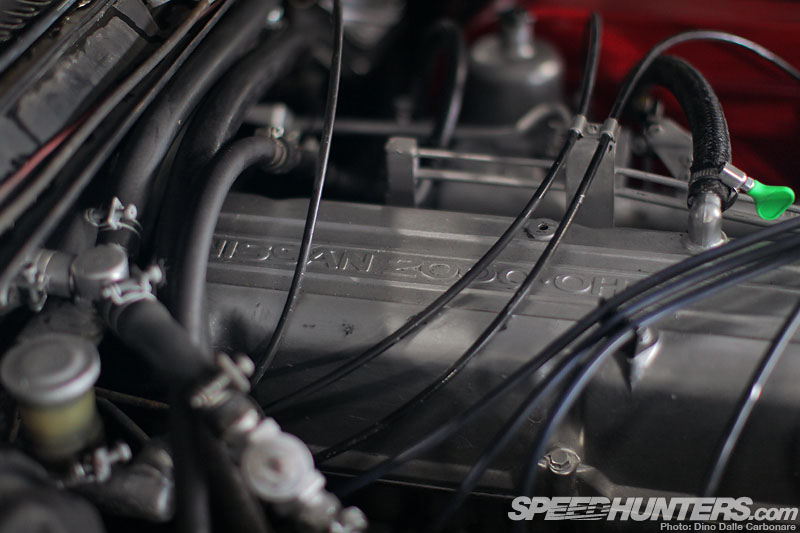 …freshly rebuilt by BenSopra's chief mechanic and given a very authentic factory feel.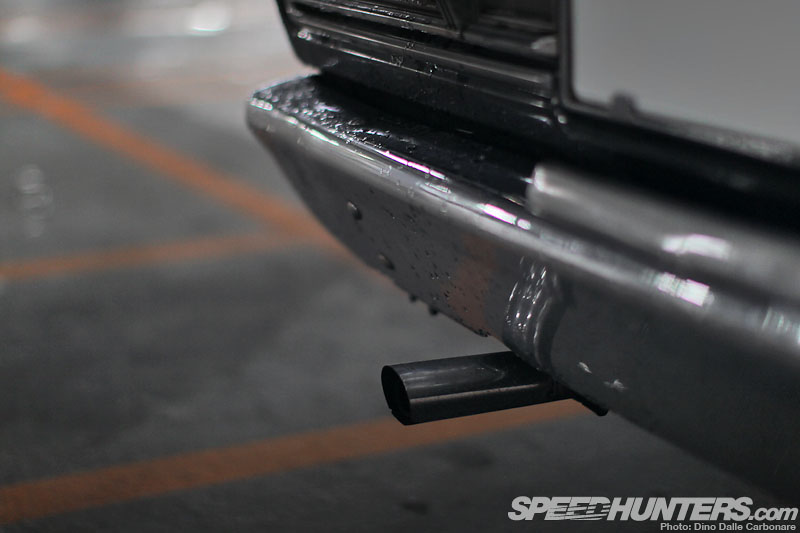 In fact, aside from the more performance oriented and sound enhancing exhaust system…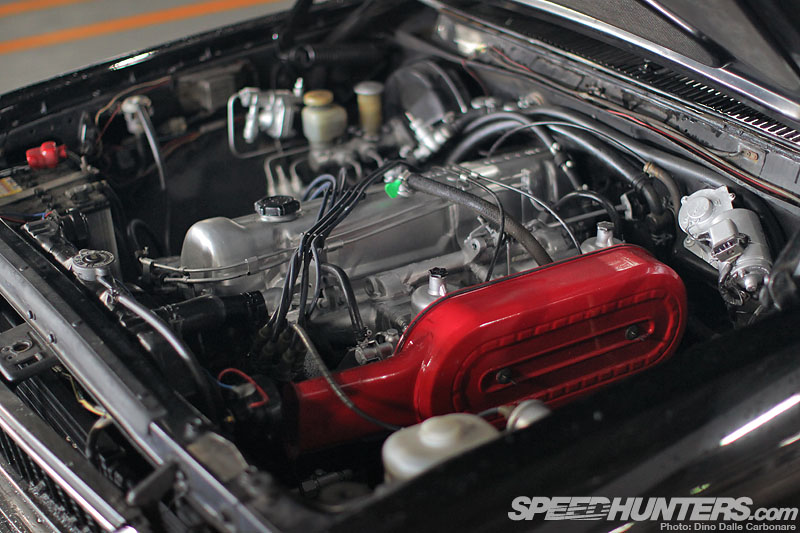 …everything is completely stock. This includes the freshly painted air box, an unmistakable part so common on Nissan of that period. The 2-liter in-line-six develops around 125 HP and apparently returns decent fuel consumption…well, better than a V8-powered 2-ton 7-series that's for sure!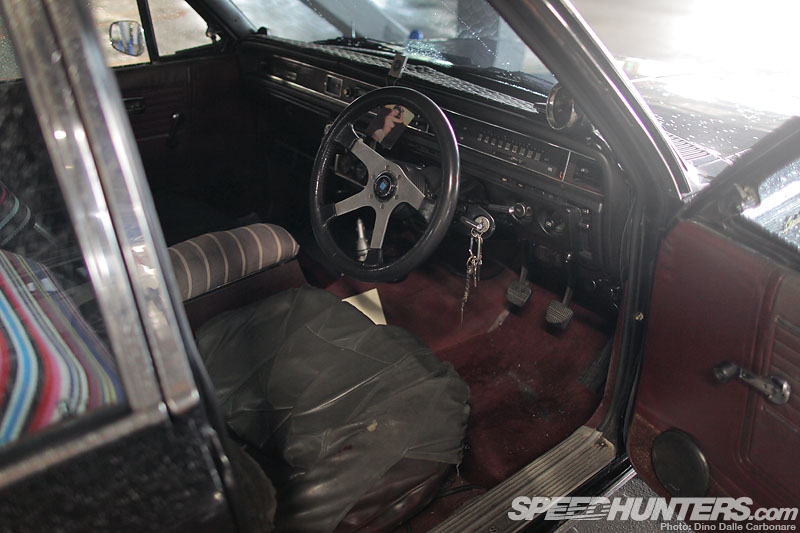 Inside the stock seats have been temporarily covered until Ueta decides what to do. He has thrown on an oldschool Nardi steering wheel as the stock one was far too big, now giving better access to the column shifter, which actuates the 4-speed manual transmission.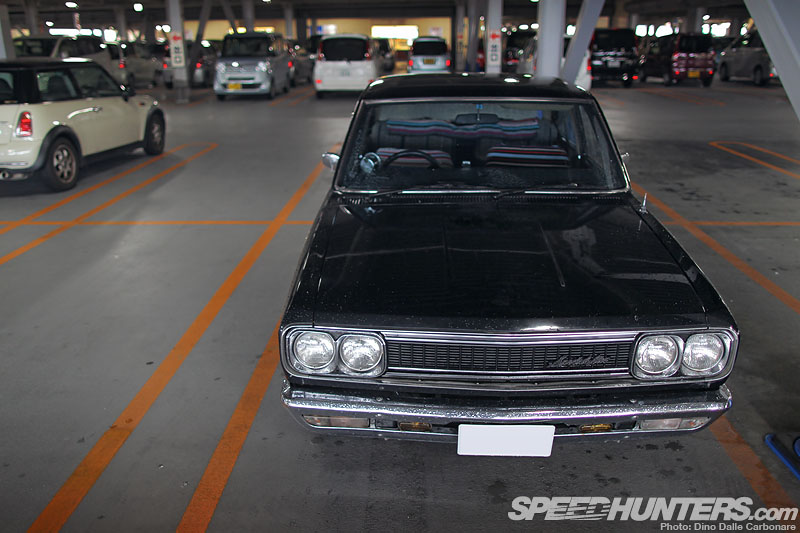 Ueta's Cedric was a refreshing look at how some people approach the whole daily-driver dilemma. Dropping a top of the line modern car for a 40+ year old classic may not be for everyone, but if you value riding in style more than anything else, well the choice might be easier than we may think.
BenSopra related posts on Speedhunters
-Dino Dalle Carbonare