Did you ever take the time to stop for a moment and ask yourself one question – just how did I get here? It's something I find myself asking on a regular basis since I started full time with Speedhunters back in 2010. I had finished college in 2009 and was working part-time in a dead end job when Rod sent me an e-mail that literally changed my life. I often find myself in situations surrounded by people whom I admire and have huge respect for. So, for my final post of 2012, I thought I'd share a look at just some of the people who make the speed…
Craig Breen may not be a recognisable name to most of you, but the young Irishman has been tearing up the world rally stages. Despite the tragic loss of his co-driver and friend, Gareth Roberts, Craig battled on to claim his second consecutive World Rally title with the SWRC crown in 2012.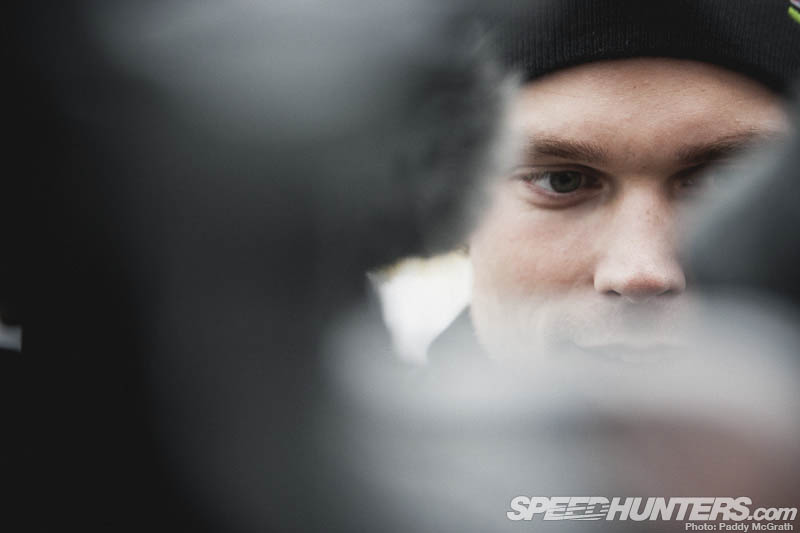 Andreas Mikkelsen also claimed his crown this year behind the wheel of a Skoda Fabia S2000 in the Intercontinental Rally Challenge. The softly spoken Norwegian was devastatingly fast to watch on the Irish stages earlier in the year.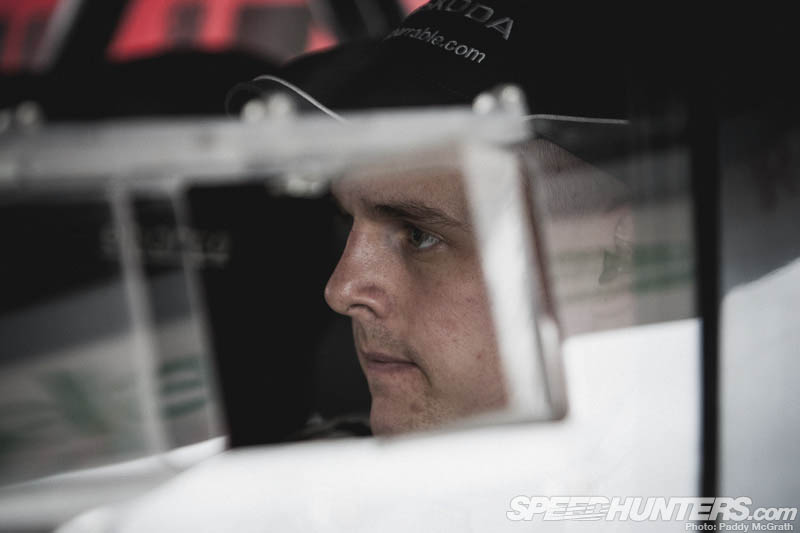 Another Irishman who is fighting with the best of them is Dublin born Robert Barrable.
Robert was also kind enough to introduce me to the potential of the S2000 Fabia from the second best seat in the house.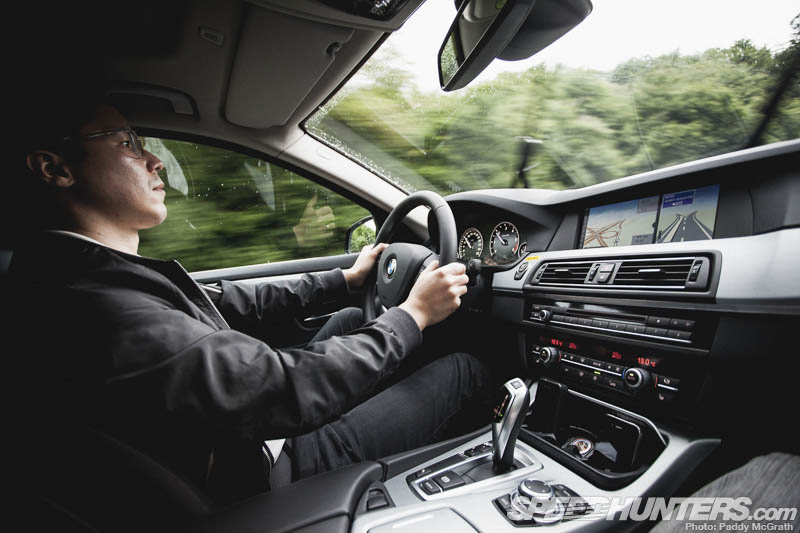 Our all seeing and fearless leader, Mr. Rod Chong.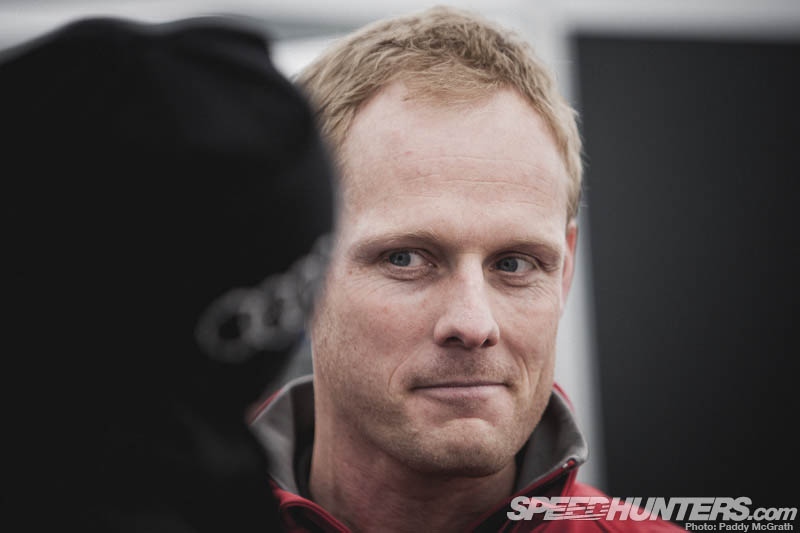 I'm sure there's a 'Skeptical Sandstrōm' meme in here somewhere. Kidding aside, you really couldn't meet a nicer guy who just happens to be blisteringly fast behind the wheel.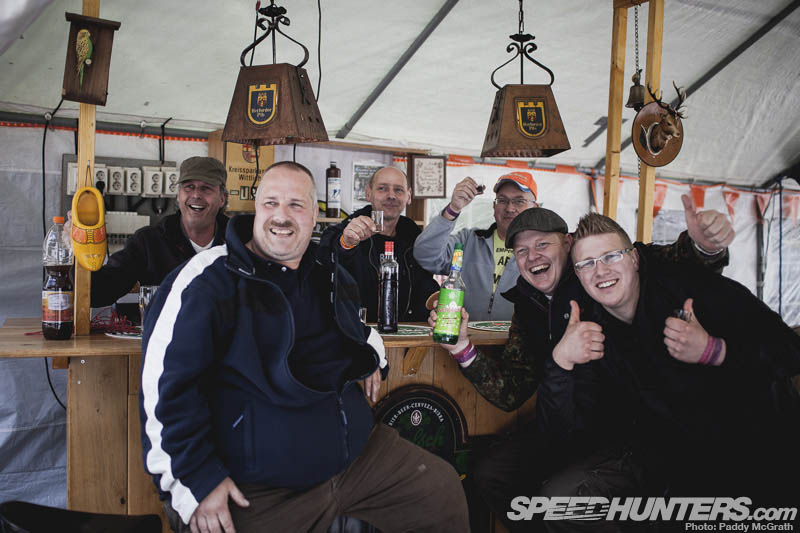 One of my many favourite things about motorsport is how it unites so many of us. This loyal contingent of Dutch fans don't just attend the Nürburgring 24HR, they make it their own.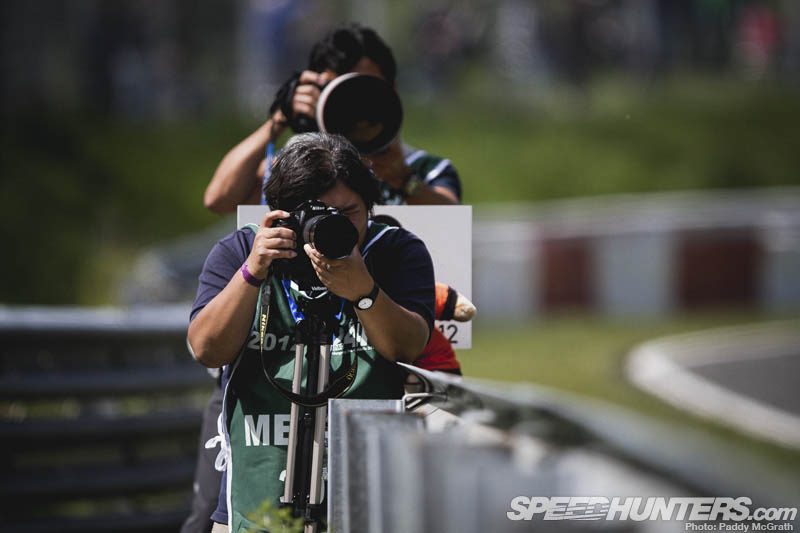 Fellow photographers whom you may only meet once in a lifetime, but you can talk to for hours on end as if you were old friends. Most of them anyways.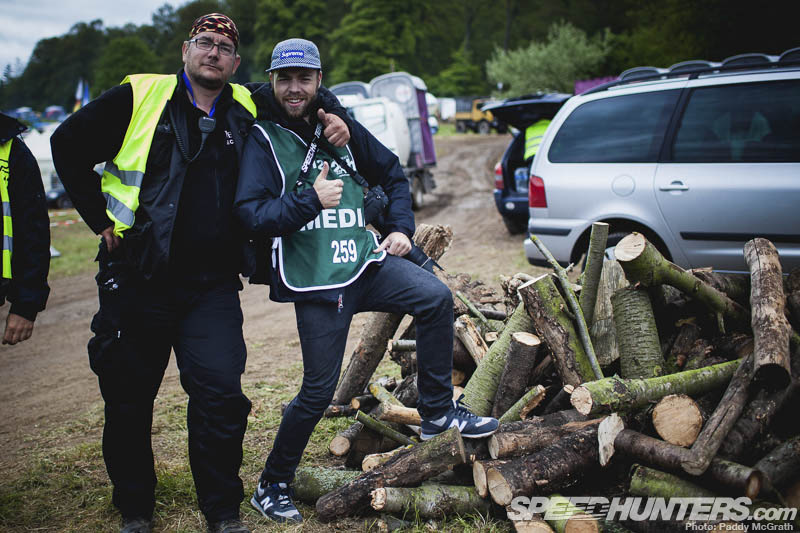 Of course, my fellow co-workers are indeed a special bunch. Here's Sean touching wood with another man.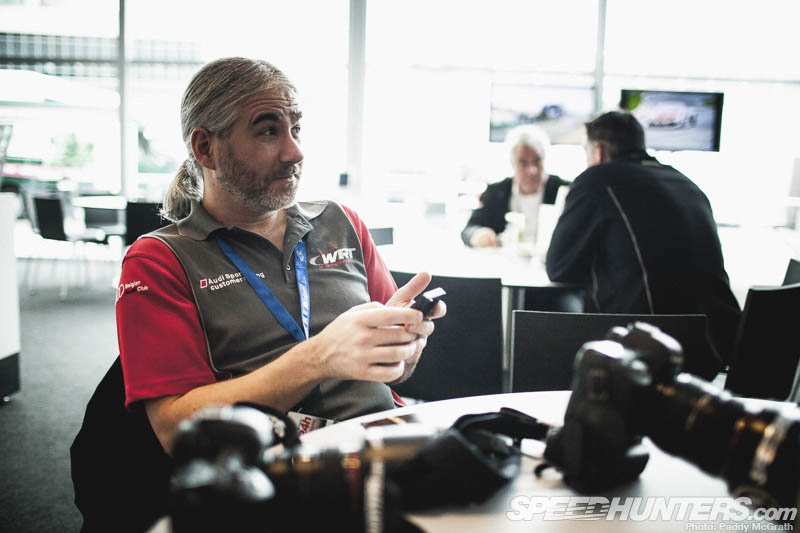 The impeccable Mr. Moore who I am convinced was some sort of British secret agent at some stage in his life.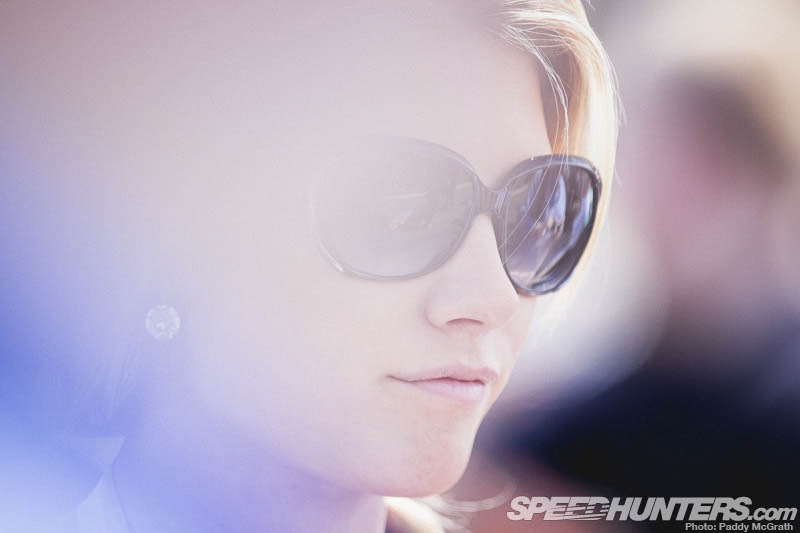 I don't think the job description of 'spokesmodel' does enough justice to either Julie…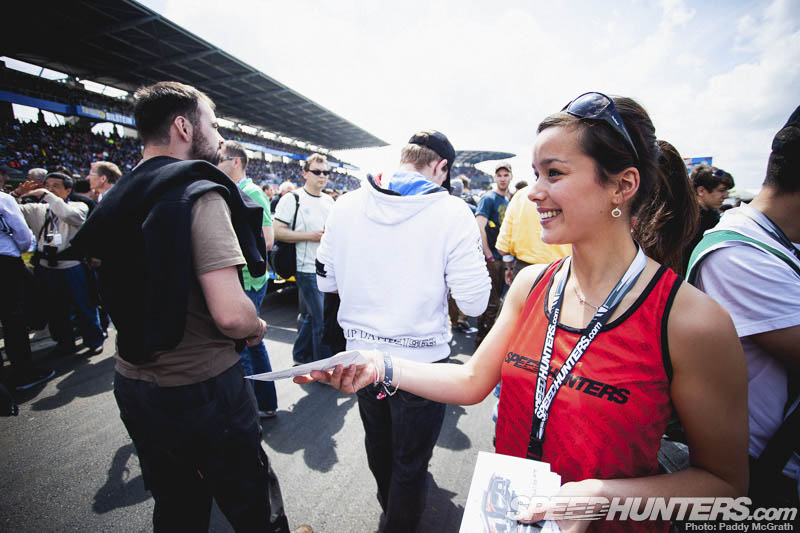 .. or Camille. Friendly faces with a genuine interest in all things automotive.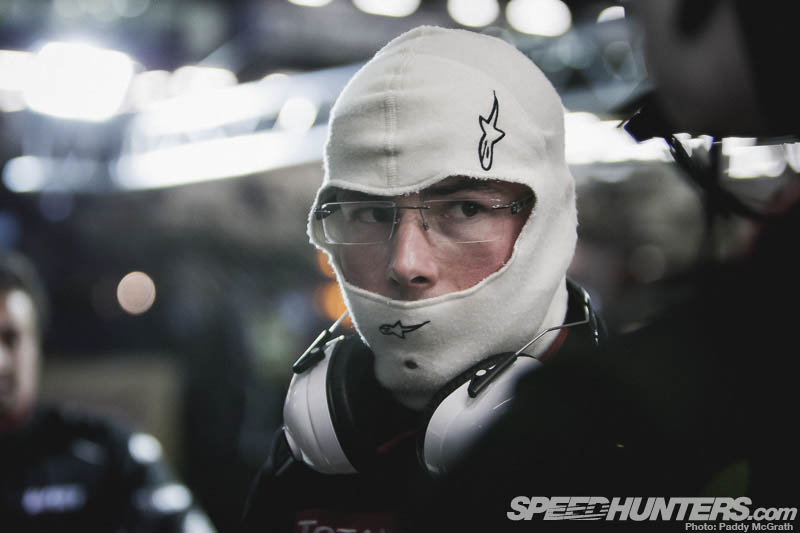 There are so many people involved behind the scenes that we could spend the next year easily talking about them.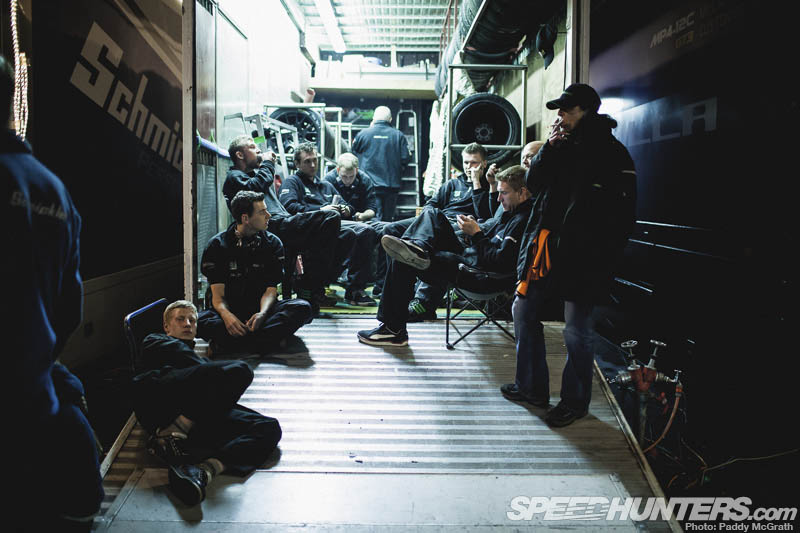 Hundreds upon hundreds of team members who work behind the scenes to make it all happen.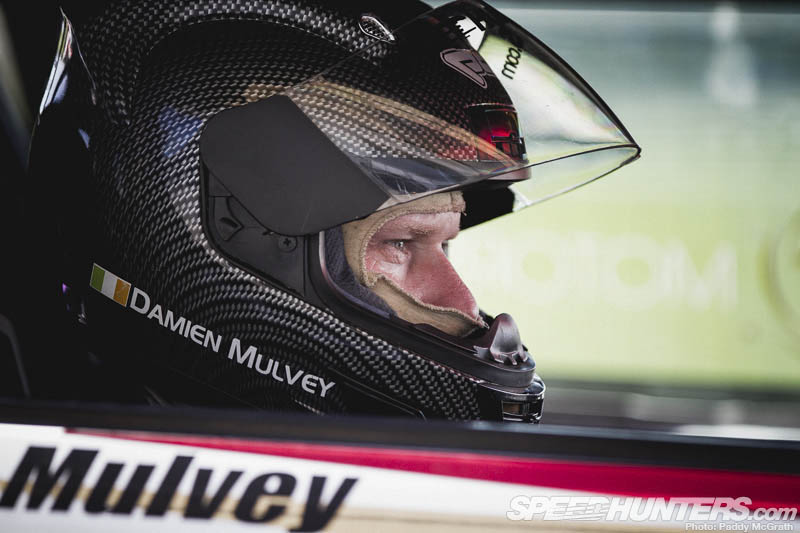 Damien Mulvey was one of the first Irishmen to cross the Atlantic and compete in a US drift event. Behind the wheel of the Signal Auto 180SX if I remember correctly.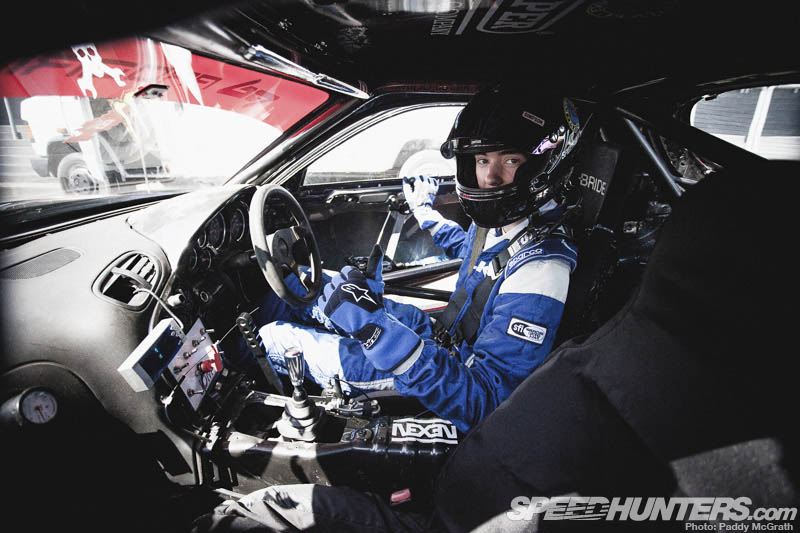 James Deane would be one of our most recent exports. I think he's just turned 21 but has already racked up enough championship wins that would satisfy most people for a lifetime. I'm certain there is still more to come however.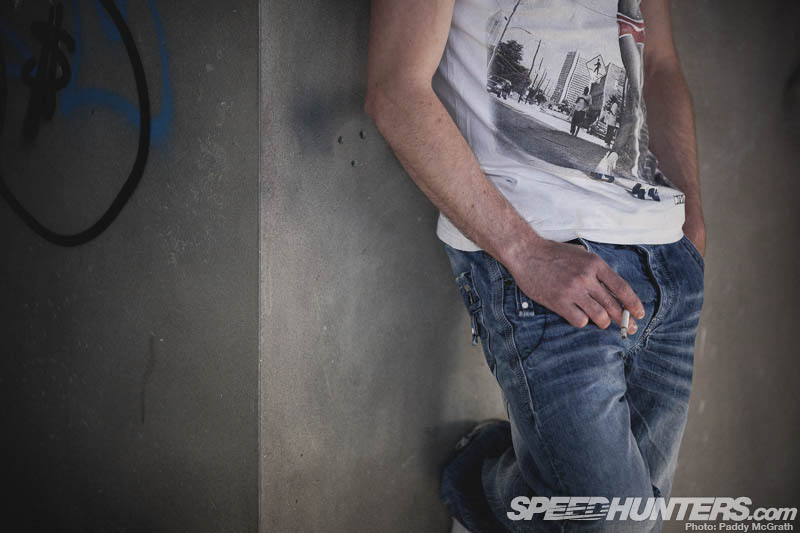 Then there are the builders of the many feature cars that are showcased on these very pages.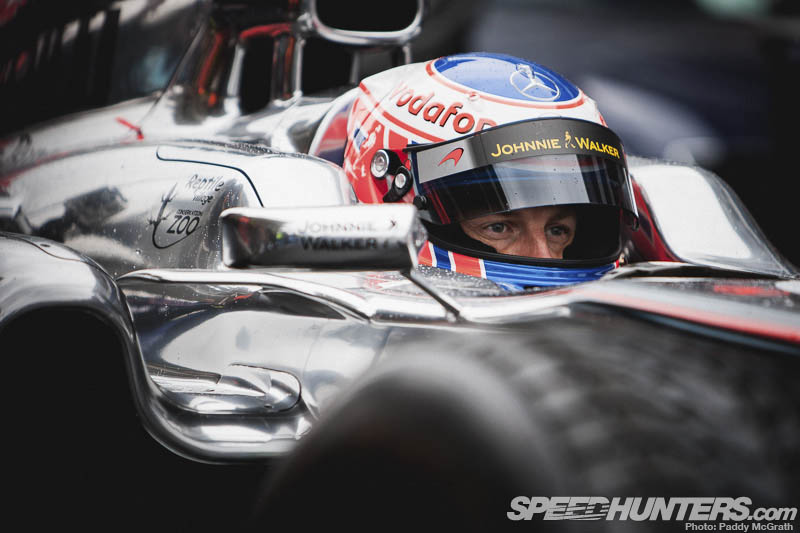 This was about as close as you could get to Jenson Button all day, but to watch an F1 World Champion kick loose and have some fun was an eye opener.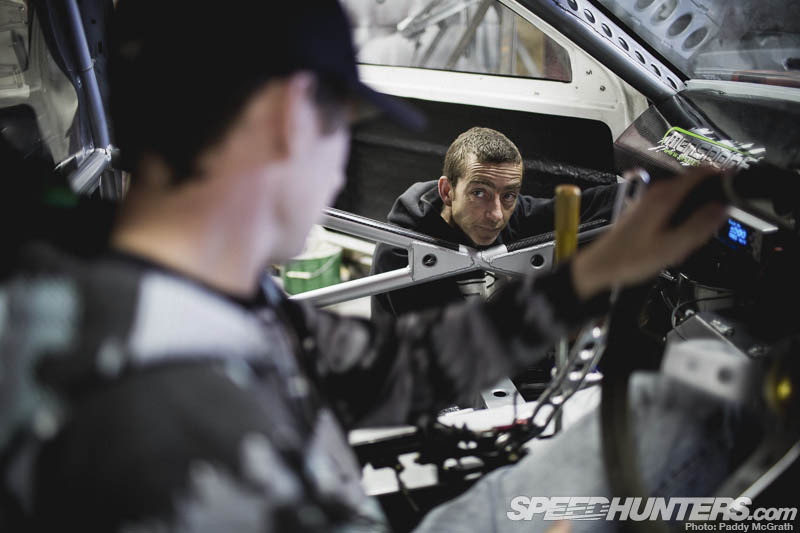 'Happy' Darren, D-Mac's chief mechanic put in an incredible shift this year and last trying to maintain the DMAC86. Things didn't go all their way, but I know for a fact that he'll still be working hard to put it right.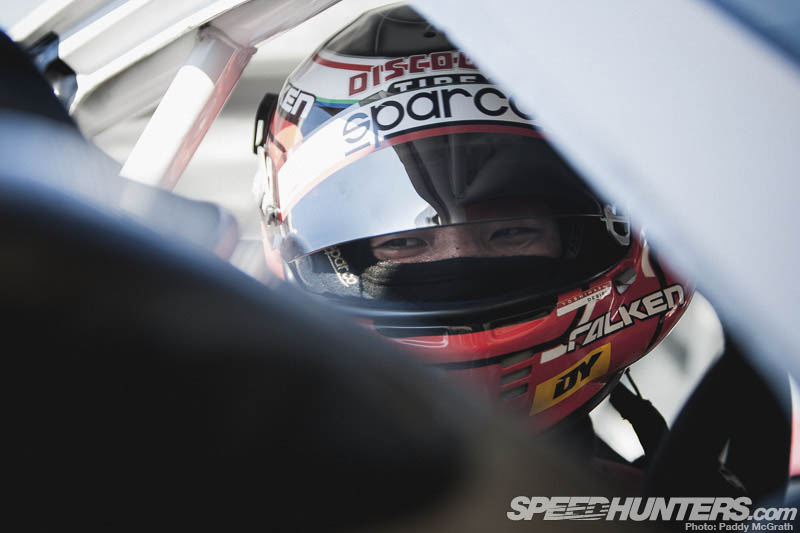 We have been gifted with the presence of Dai Yoshihara two years running now at the Prodrift finale. What can I say about him that hasn't been said already? A true gent and a great ambassador for the sport.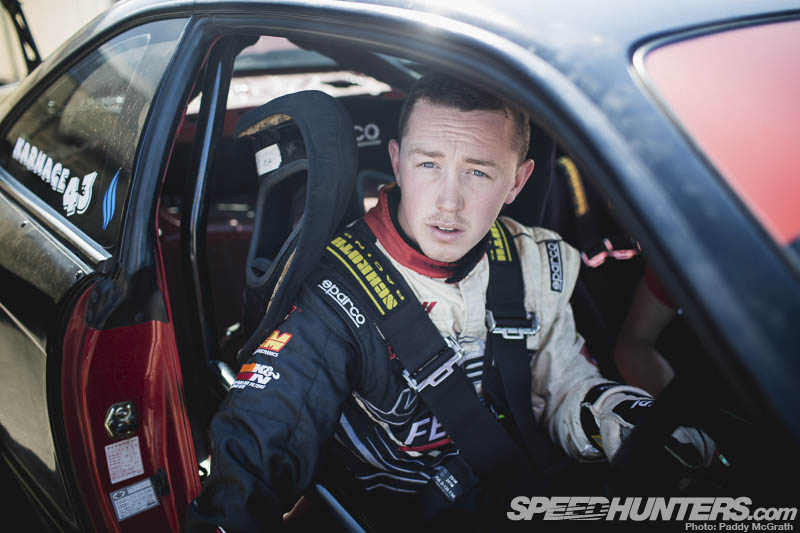 I've known Dean Kearney for many years (I even photographed his 'Prom' back in the day). Although he's easy going when out of the car, once he's strapped in he is the epitome of intensity.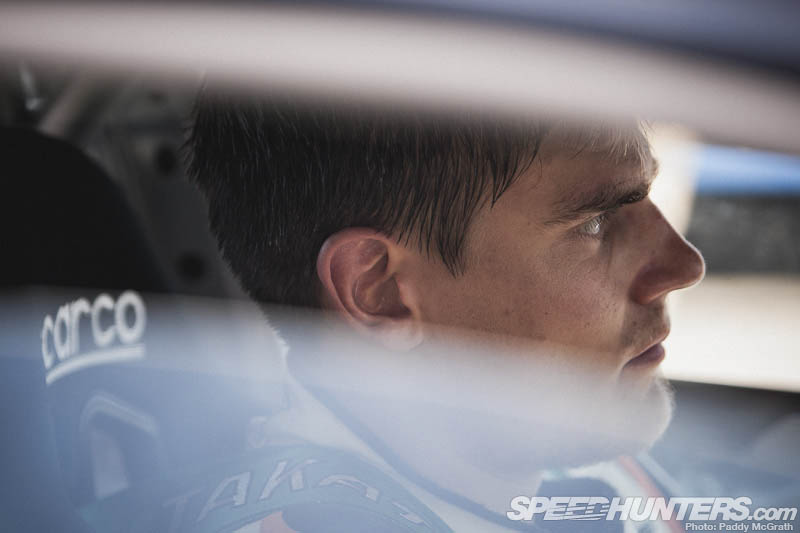 Something similar could be said of our own Mr. Aasbø.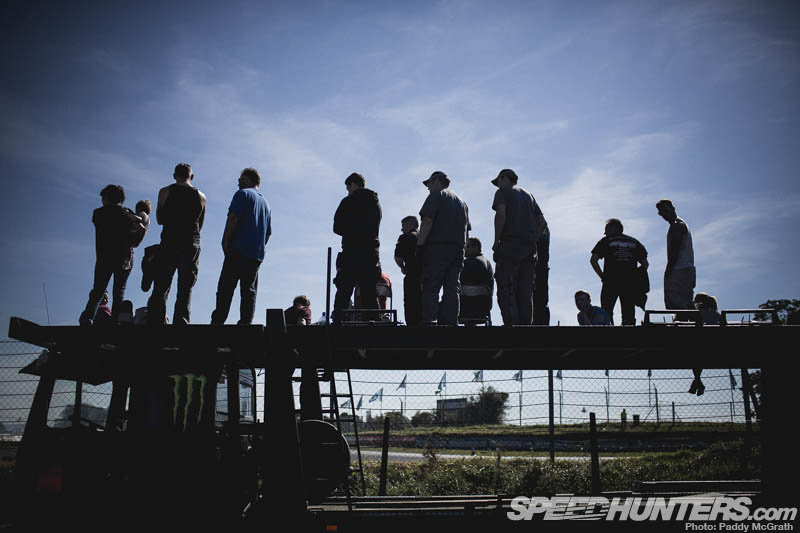 In true Irish fashion, any vantage point that can be taken advantage of, usually will.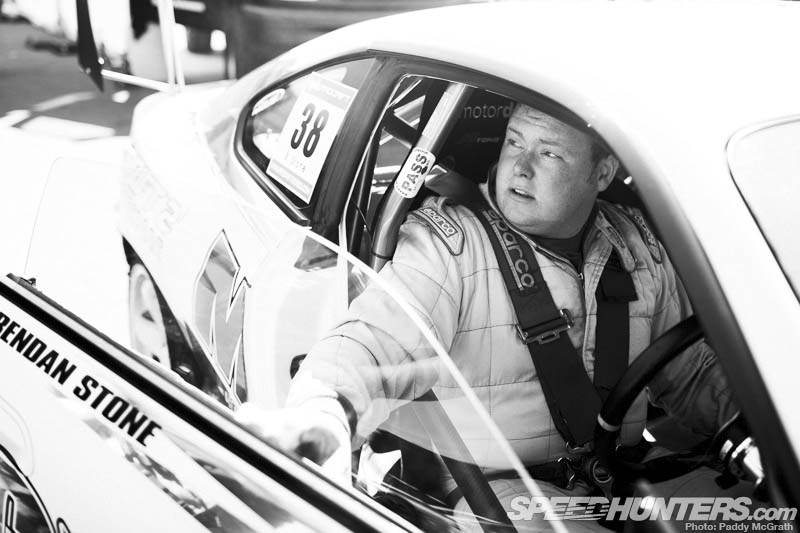 It was this man who head's into 2013 as Prodrift champion, Brendan Stone. His raw talent behind the wheel is undeniable.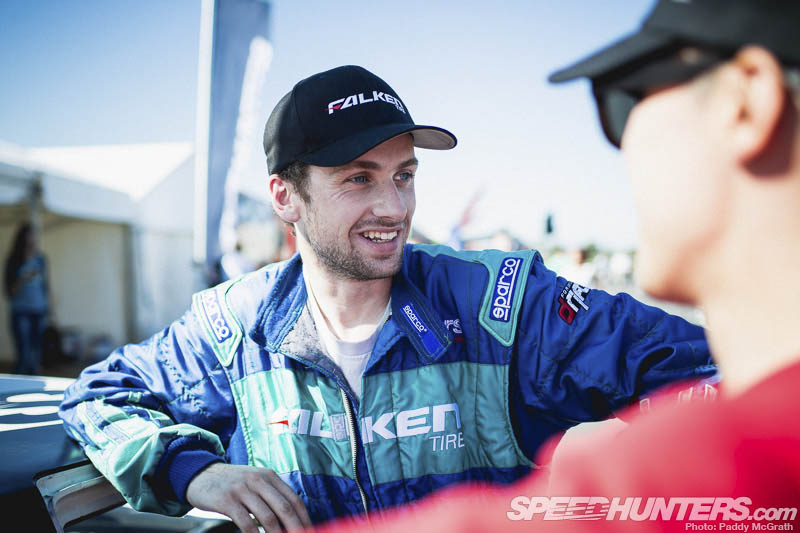 Although he's had arguably the worst year of his professional career, I have no doubt we'll see the D-Mac we all know back in action sooner rather than later.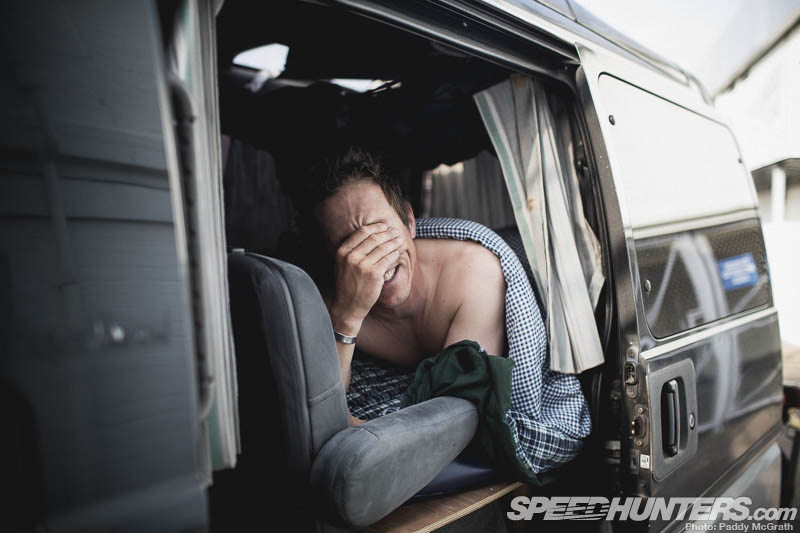 There is no better multi-tasker on earth than our own Bryn Musselwhite. You should ask to see his showreel from his early TV years as a kids show presenter…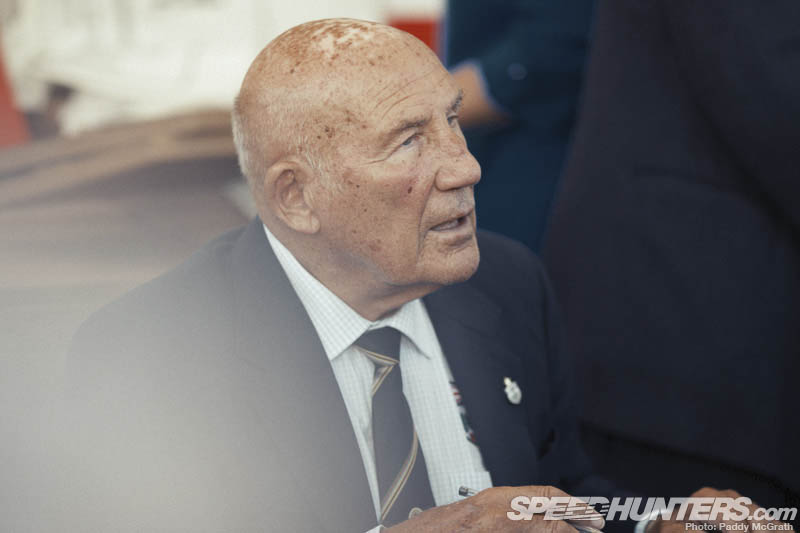 Sir Stirling could still easily show a lot of us how it's done behind the wheel. He came through arguably motor racing's deadliest era and lived to tell many of the tales.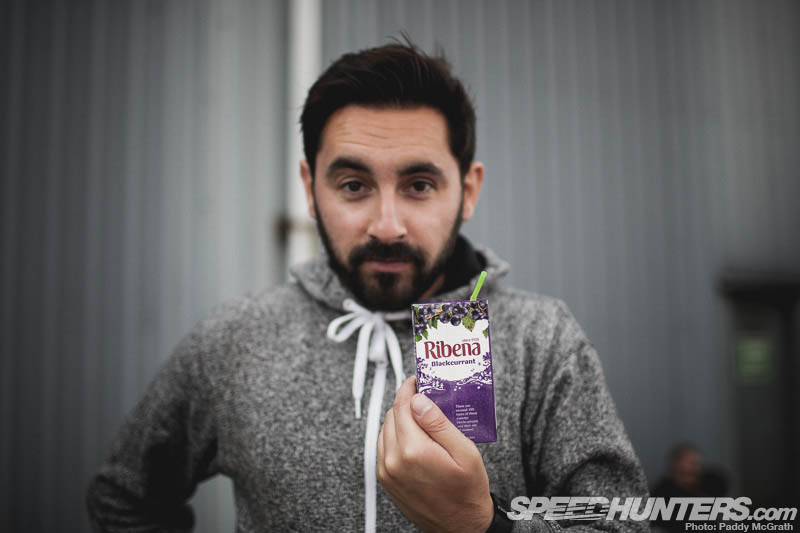 A recent guest to the Speedhunters pages, Ben Chandler has been bestowing his words upon us. He still loves Ribena.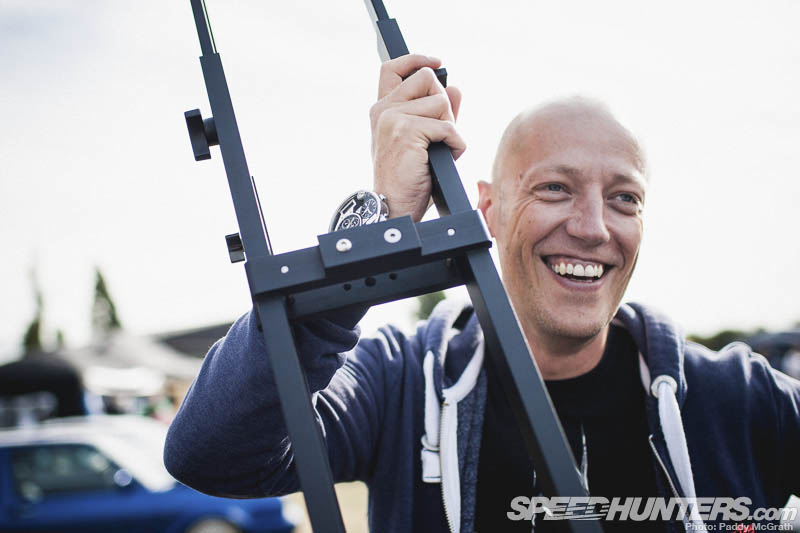 I'll wrap this up with my favourite scouser and awesome film make, Mr. Stephen Brooks.
How did I end up amongst all these? I honestly have no idea…
–
Paddy McGrath
paddy@dev.speedhunters.com